A half up side braid would be a perfect option if you love wearing your hair down. It may also be appropriate for some occasions, for example, you are going to be a braids maid but you hate updos. A side braid is a little bit fancier than what you wear on a daily basis. Furthermore, this tutorial won't damage your hair as long as any hairspray and bobby pins are not obligatory.
Source: Lauren McBride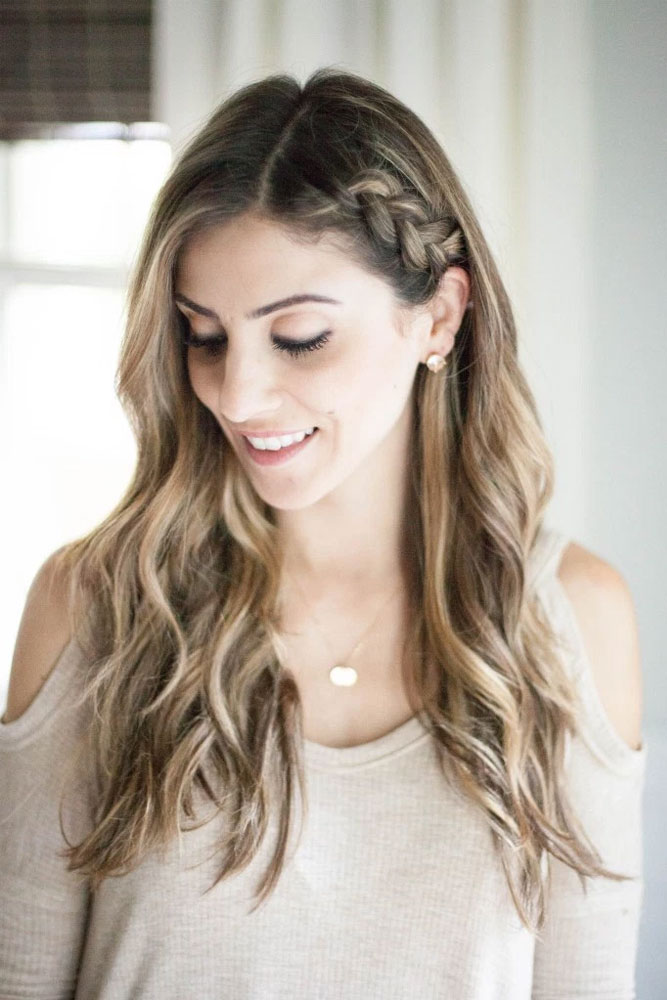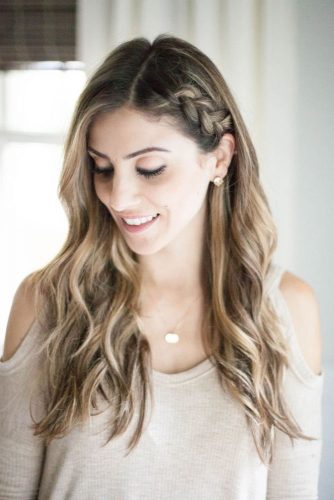 Join the beauty world and learn how to always be in control of the way your hair looks. Our tutorial on a half up side braid can help you.
Prepare
First and second day hair are the best for this hairdo. By the way, washing your hair the previous night and not drying it helps you to get extra texture when you make your hairdo the next day. If you want even more texture and volume, add dry shampoo to the roots. It will also help your do to last longer. The first step would be making a side part and curling your hair in the opposite direction from the face with a curling wand. You may choose whatever size you like.
You also might like: ★ How to Do a Big French Side Braid ★ How to Do a Side Fishtail Braid ★ How to Do a Bohemian Side Braid
Braiding
Take the smaller section of your hair and separate the front from the back. Clip the rest of the hair so it doesn't distract you when you braid.
Start making a reverse French braid. Instead of placing side sections under the middle section, place it over. Don't forget to add strands from the side. Continue till the very end.
Hold the end of the braid with one hand and try to loosen each loop a little bit. This will make your braid more voluminous.
You also might like: ★ How to Do a Twisted Side Braid ★ How to Do a Double French Braid With A Ponytail ★ 12 Favorite Braided Hair Tutorials
Finish
Take a hair strand behind the ear. Combine your braid with it and secure with a hair tie. Now you are totally ready to go.

This tutorial is so simple that even beginners will manage to slay it. The romantic look that you achieve is nice for many occasions.
FAQ: Side Braid
What is lemonade braids?
Lemonade braids are a form of braid popular among black women's hairstyles, called after the ones Beyoncé used in her 2016 visual album called Lemonade.
How long does your hair have to be to do a side braid?
The hair must be at least 2 inches long to be braided. This hair length is just enough to wrap around the fingers when braiding. If your hair is longer than 2 inches, you'll need to hire an experienced braider.
Should I braid my hair wet?
Don't braid your hair when it's damp since it'll be too heavy. When your hair is wet, it expands at least 14 times its normal length.