It seems that the minute any woman is born, she develops that co-dependence of nice-looking jewelry. Be it a septum piercing or a diamond ring, it matters not. What matters is that we, ladies, tend to look for fresh ways to decorate ourselves with since the beginning of time. That is why it is so essential that you are fully aware of what is hitting the trends these days. Well, we have a surprise for you – the 90s fashion choker is back! You read it right, more and more runaways implement chockers into their models' looks. All the stylish celebrities do not miss a chance to show that new choker neckless that they have recently acquired as well.
Taking all that into consideration, we have thought it a great idea to share something we know about the trend with you too so that you can make the most of it when it comes to the creation of your unforgettable look!
Are Chokers Still Trendy?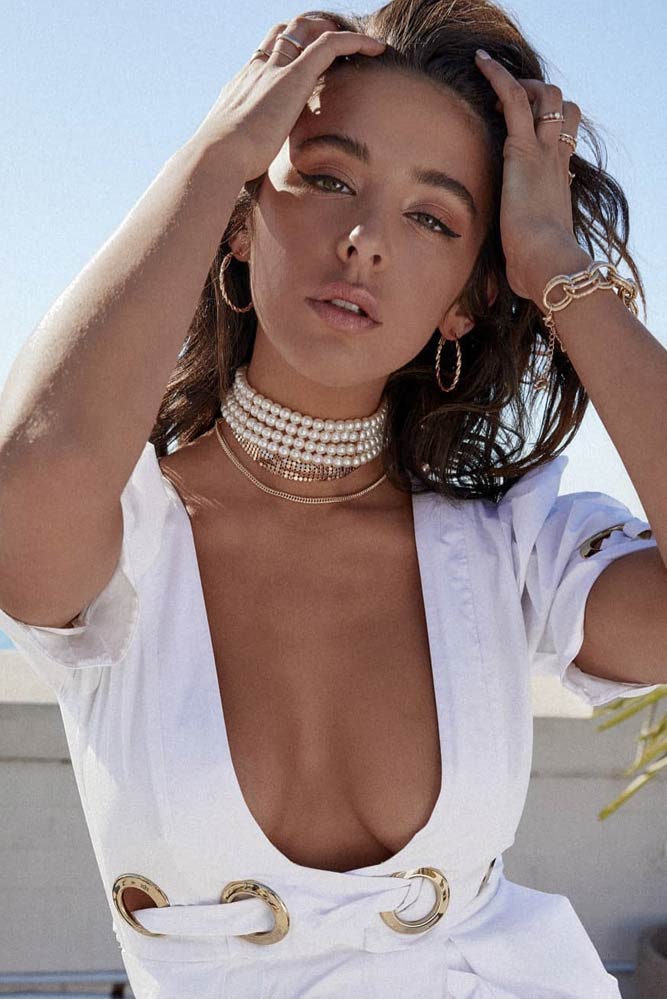 Source: Instagram/colettebycolettehayman
First things first, you need to know that necklaces are not just the flashback from the 90s. The 19th century dames were crazy about those types of necklaces so that they had them in multiple variations, starting from simple crystal ones and ending with incredibly expensive diamond-encrusted chokers. After that, the 90s brought a simple and more affordable model of chokers so that all the ladies could try it on themselves.
For a while, the jewelry remained on the top, but then suddenly, everyone forgot about the trend. However, this year has brought them, chokers, back, and they are even more powerful than ever. The reason for that lies in the fact that there are no limitations as to which type – the Victorian era or the 90s – you love most, you can have it all! So, yes – chokers are back in town, baby!
What Does Wearing A Choker Mean Sexually?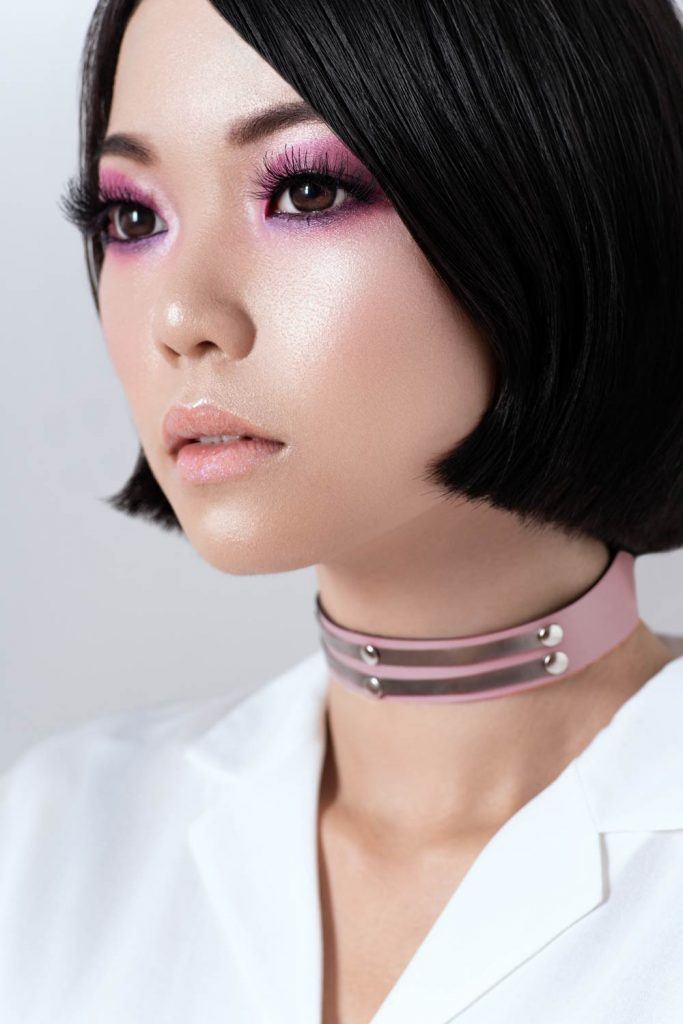 For some reason, a sexy choker in the minds of many, especially men and older women, means that you are a sexually submissive person. When you think about it, it may seem that the word choker has derived from the word 'to choke,' and we think that you do not need to look for the definition of the verb. However, the fact that a choker sits tight on someone's neck does not mean that they are inclined to any sexually-related experiences.
Women who wear chokers wear them as any other type of necklace that they like without any sexual subtext to that. If you like the way certain jewelry embraces the beauty of your neck or your chest, you should not seek the approval of those who do not get that simple fact and sport it for as long as you like it.
Should I Wear A Choker?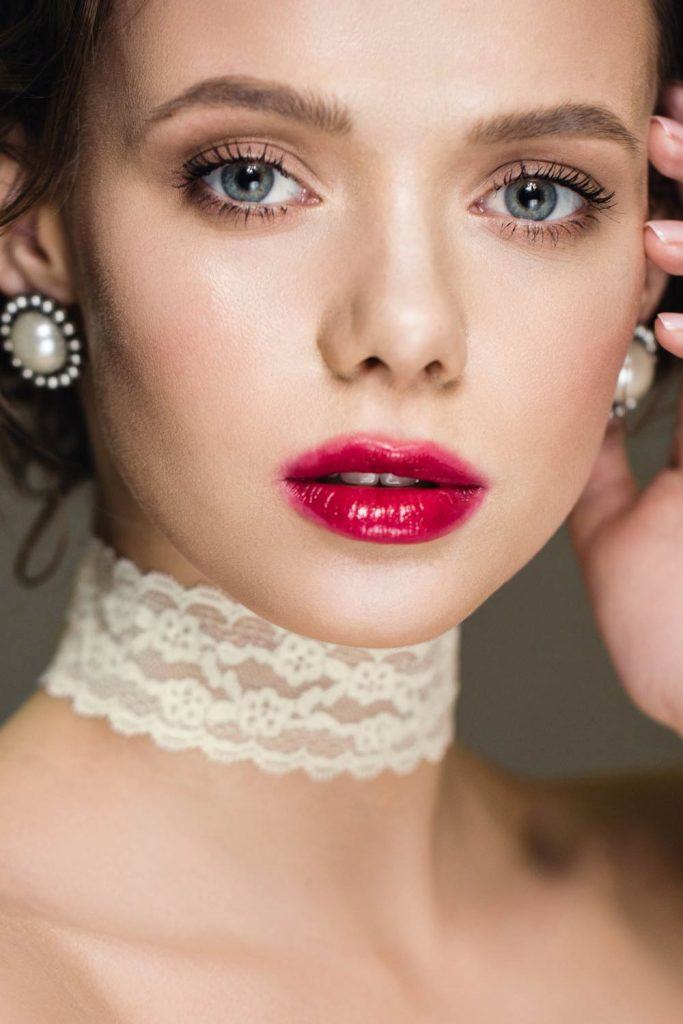 There are countless types of chokers for women that you can find in both online as well as offline stores. However, some of you may wonder if a choker would be a proper investment for them personally. As a matter of fact, there are no general restrictions as to who can wear and who can't wear a choker when it comes to those cute chokers. As long as you like it and it suits you – you can go for it. Although, some sources claim that ladies with round faces and short necks should rather keep clear of chokers. That is the sole restriction that we have come across, but once again, it is all personal, and this fact should not keep you away from trying this necklace on when you see a fitting one.
How Do You Look Good In A Choker?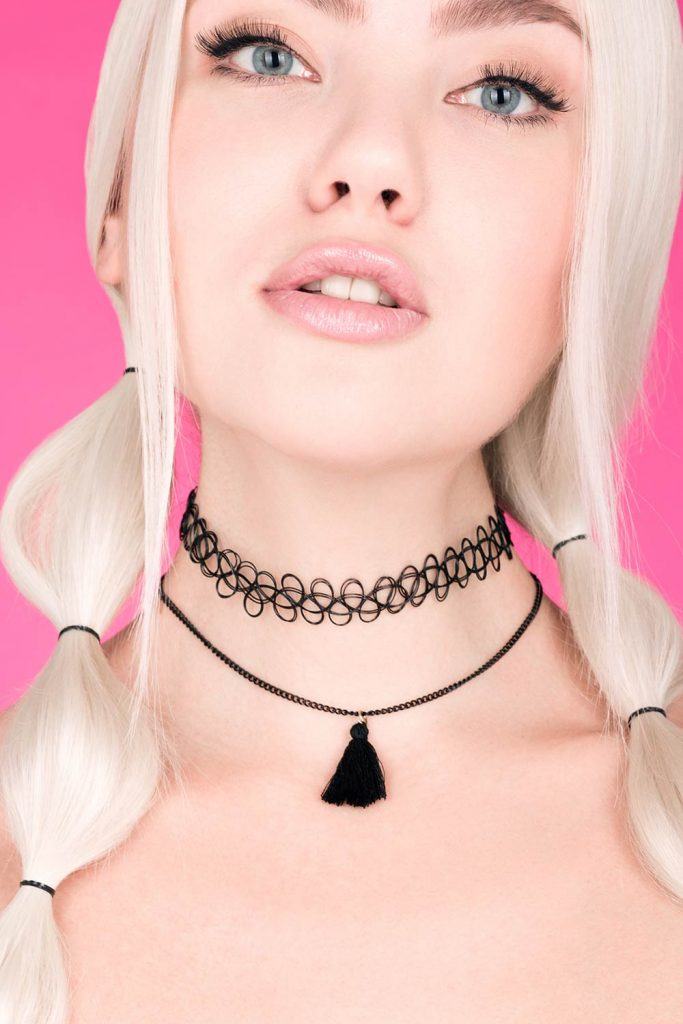 When you decide to invest in a new choker, you need to think about what and where you are going to wear it to. We are going to discuss a few possible options for you to think about:
A pearl necklace would look fantastic with a boho or beach outfit of yours.
A simple black neckband would complement a romantic dress well.
A thick leather choker can be easily paired with an oversized sweater.
You can pair a simple chain necklace with some other neck jewelry to accomplish a layered look.
Chokers with metallic pieces to them form a perfect edgy outlook.
A seashell necklace would look fitting on a beach too.
Lace neckband of the matching color of the dress would accent it perfectly.
These are just a few ideas for you to brood upon. If you need some visual choker looks to consider, all you need to do is to continue browsing our compilation!
Best Necklace Ideas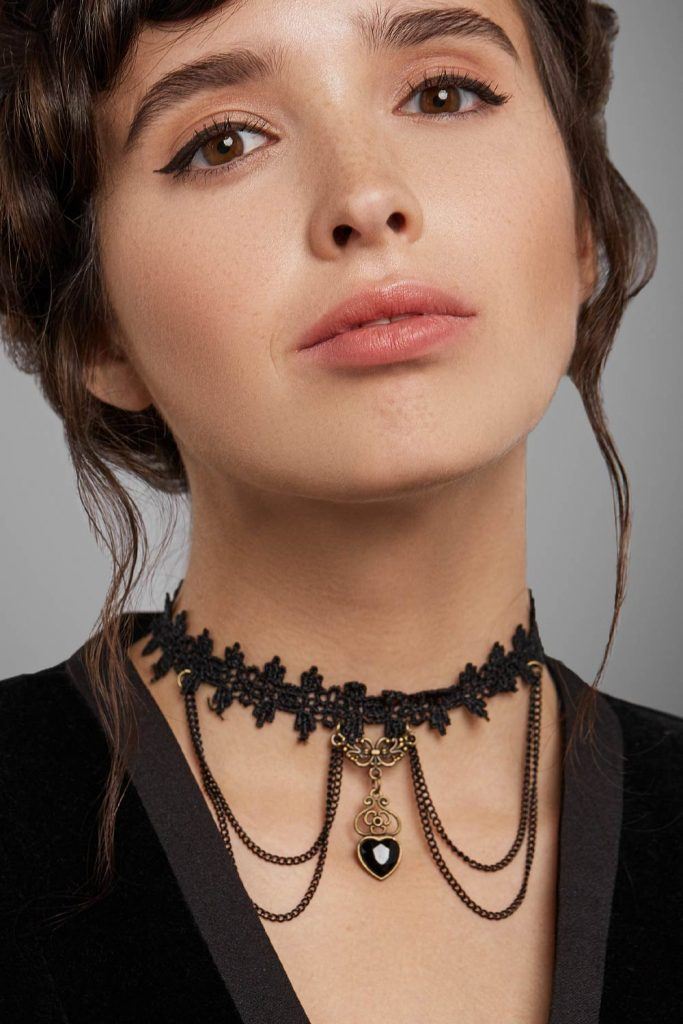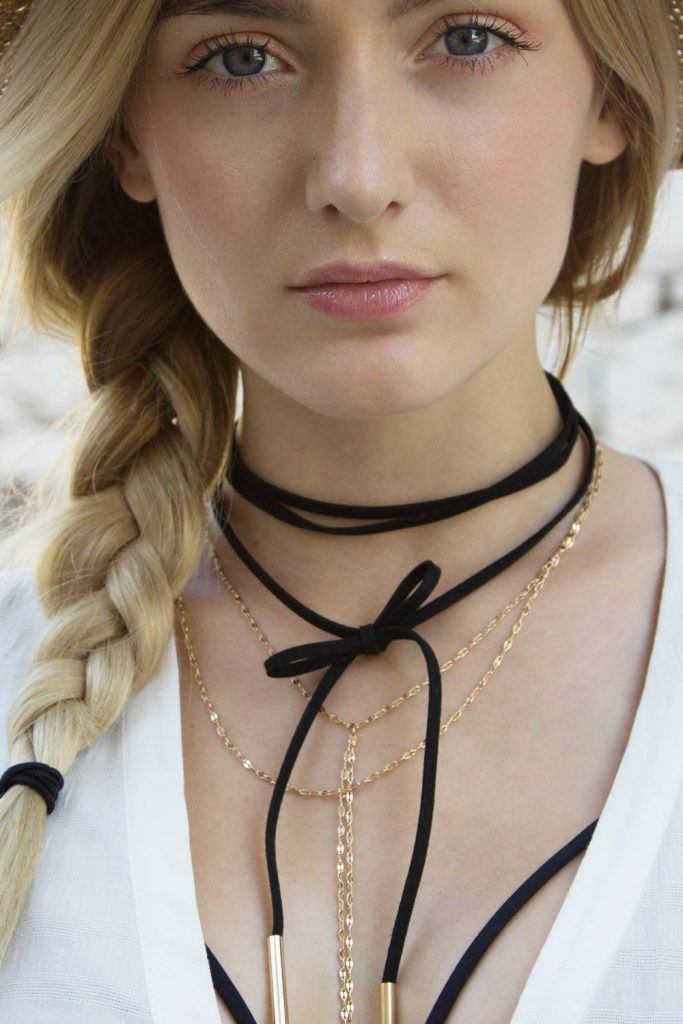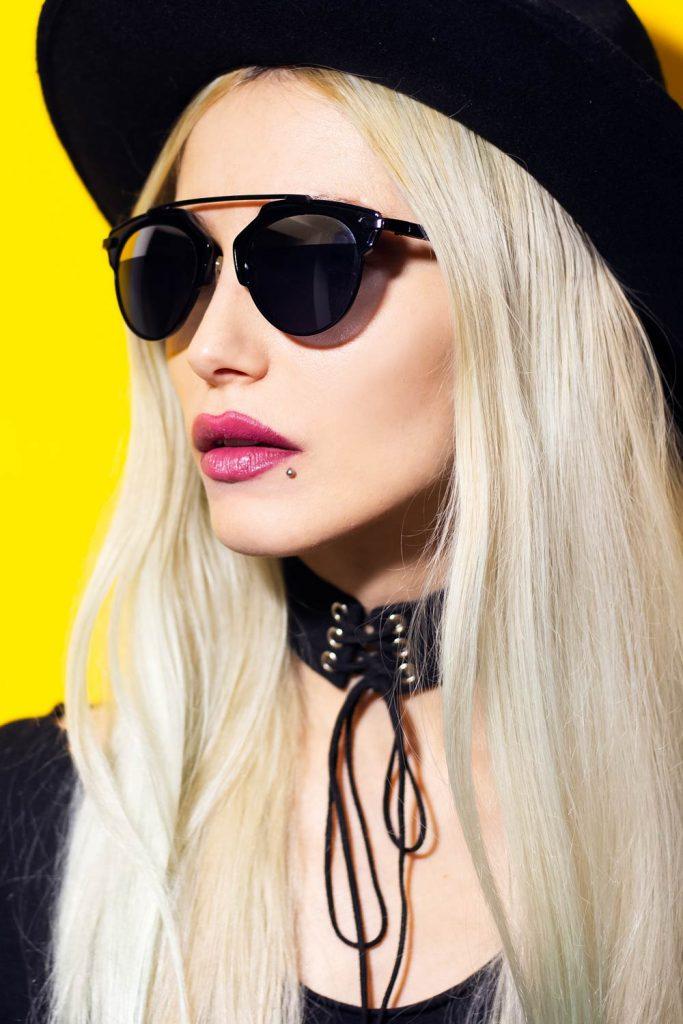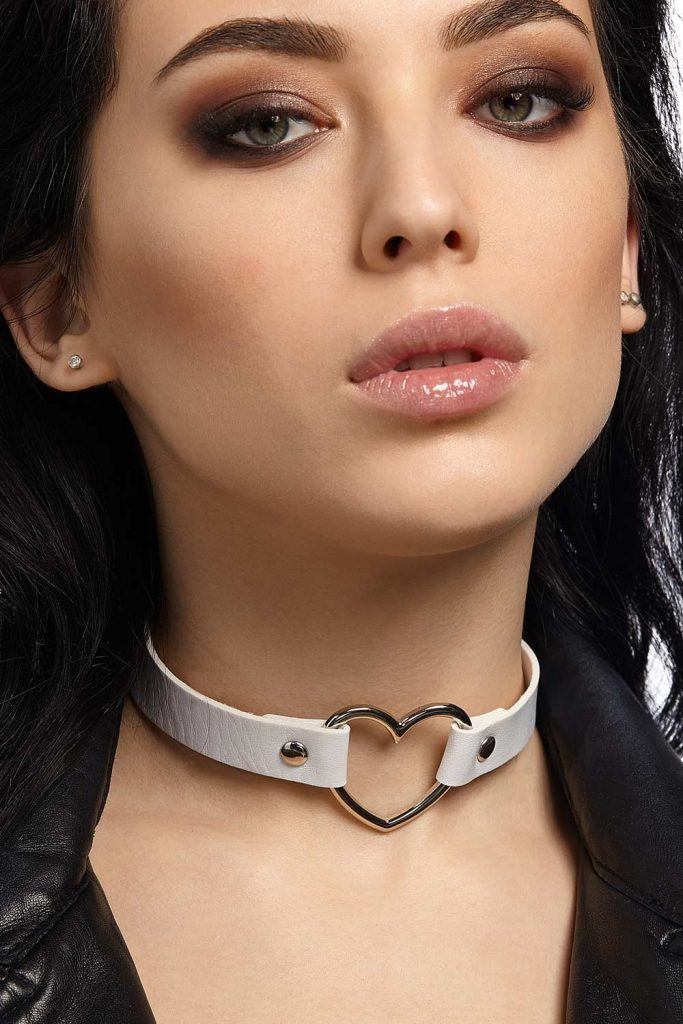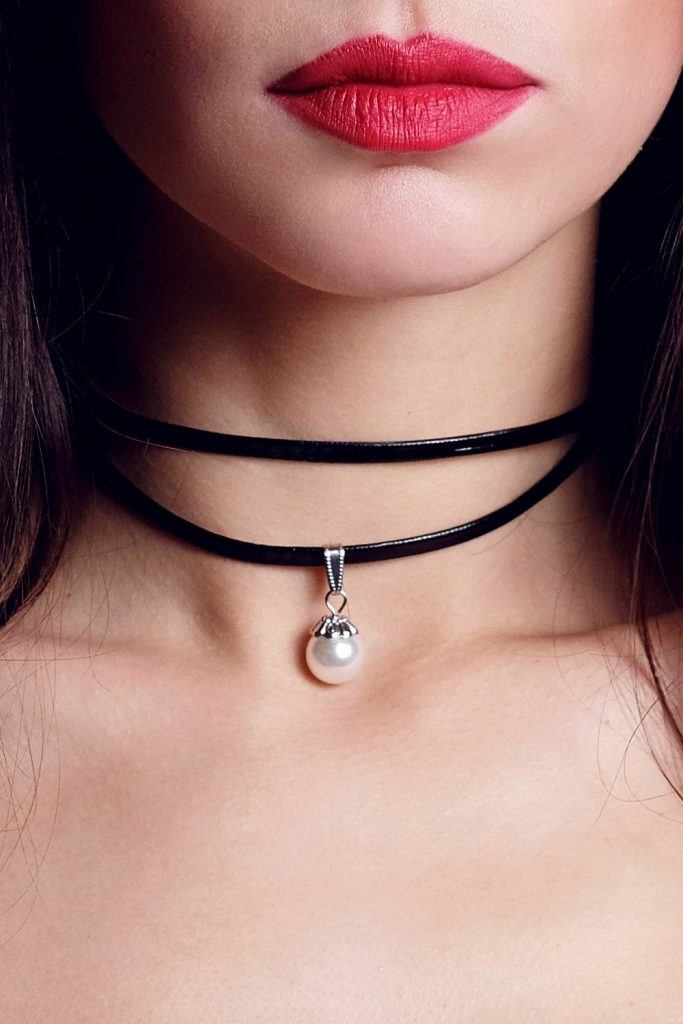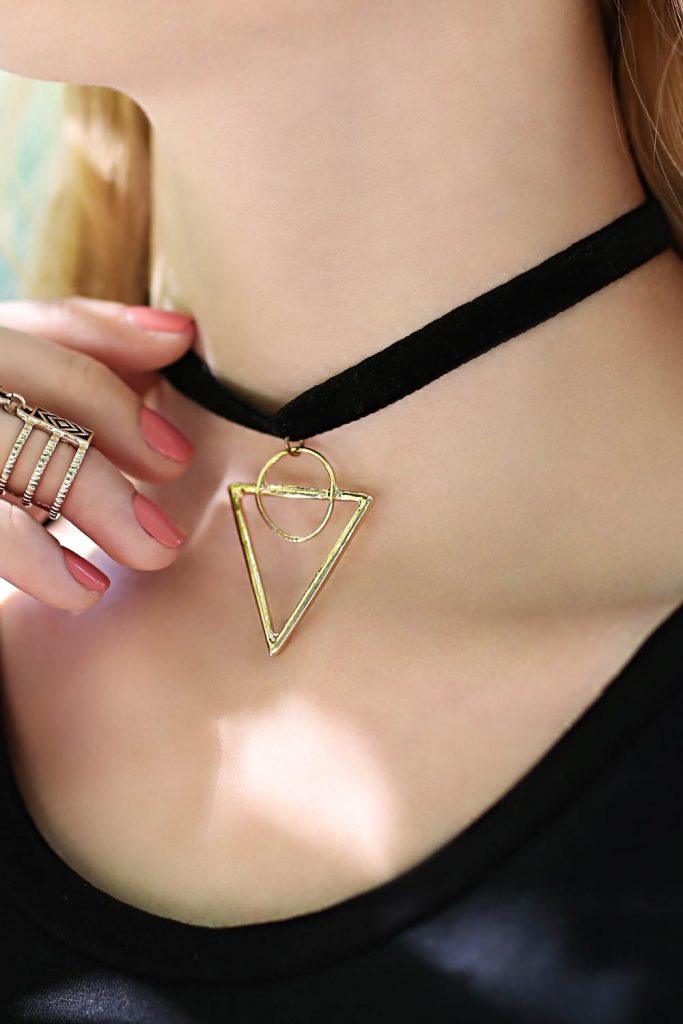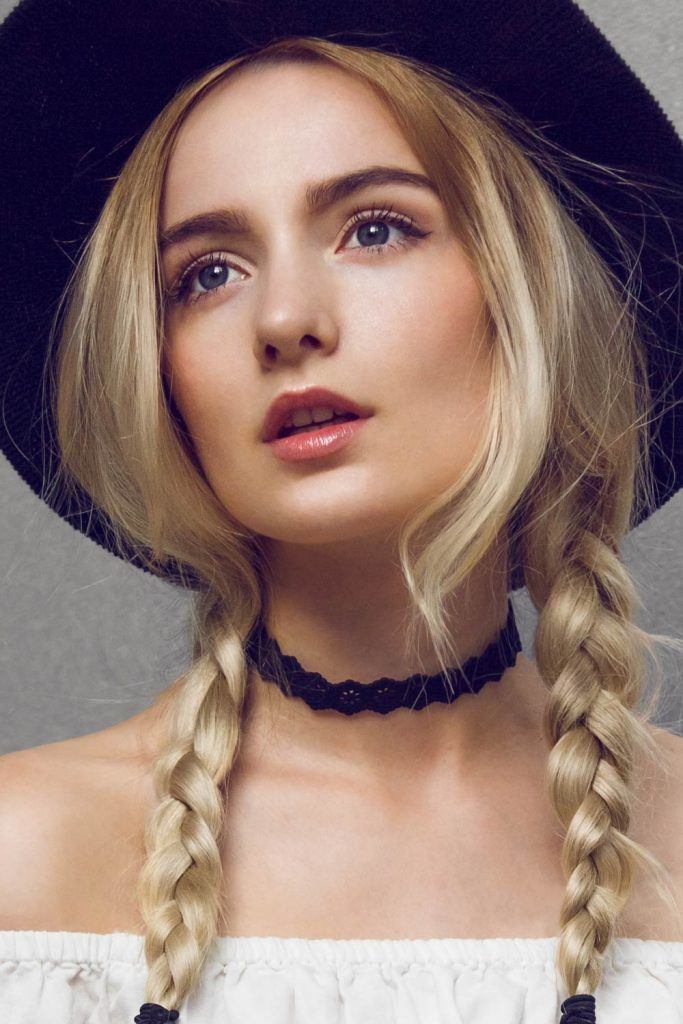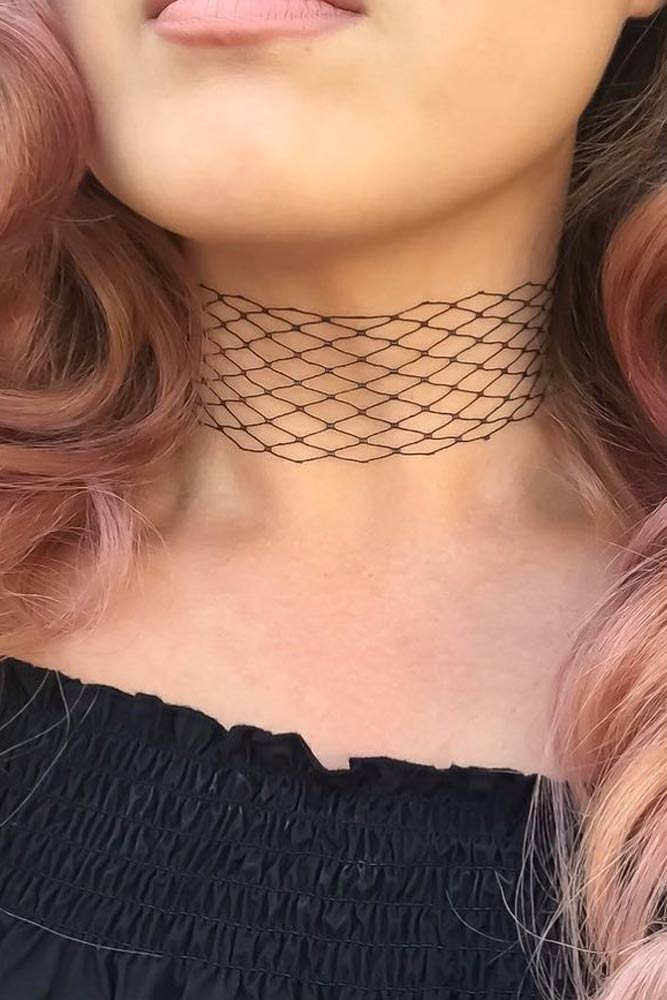 Source: Instagram/thesongbirdco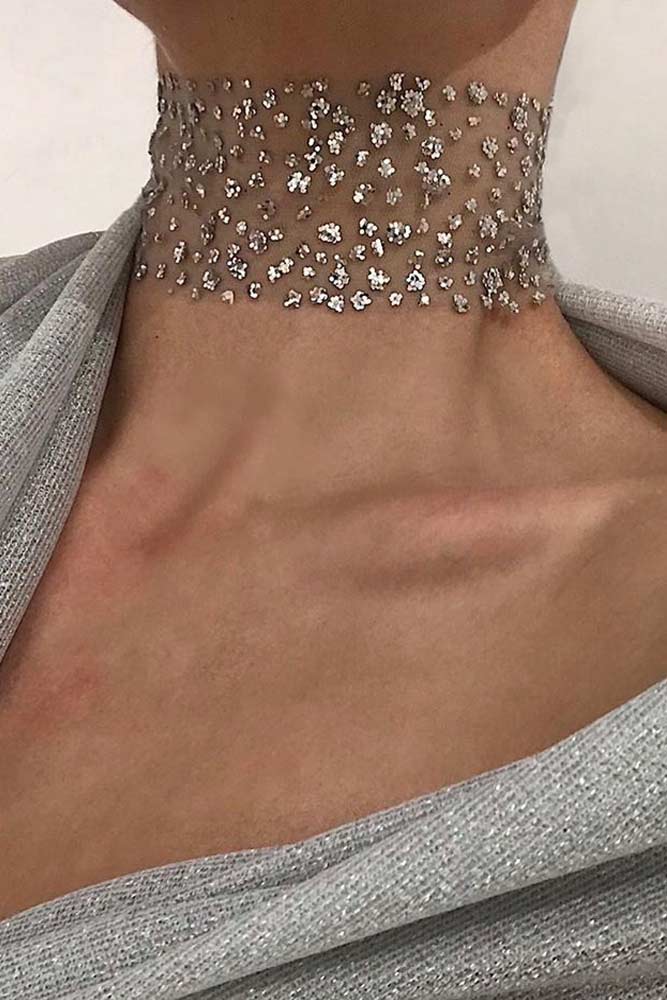 Source: Instagram/lunawedding.me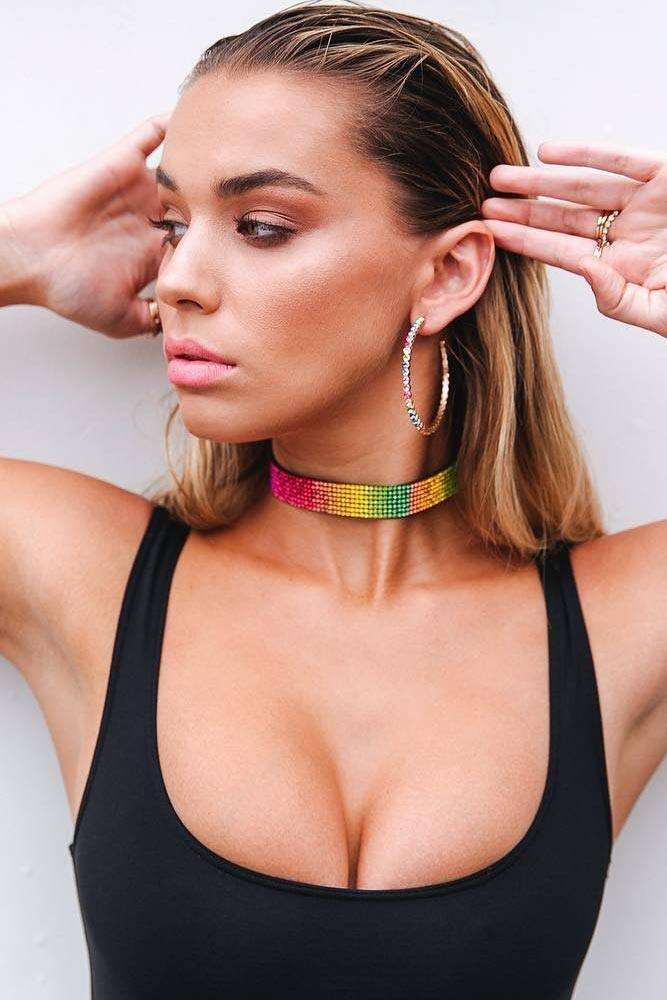 Source: Instagram/colettebycolettehayman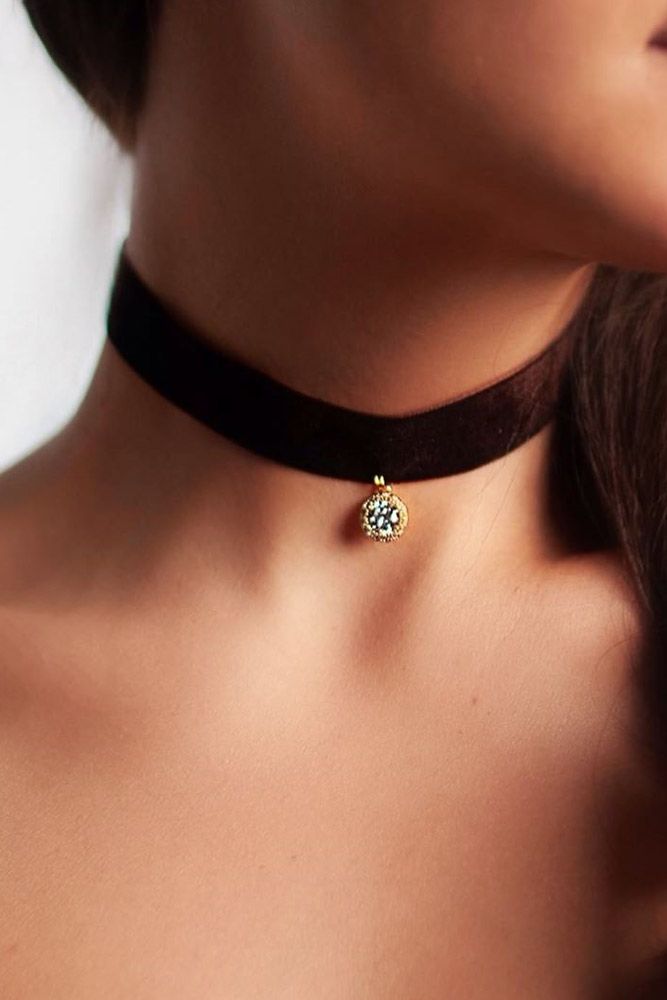 Source: Instagram/choker_designer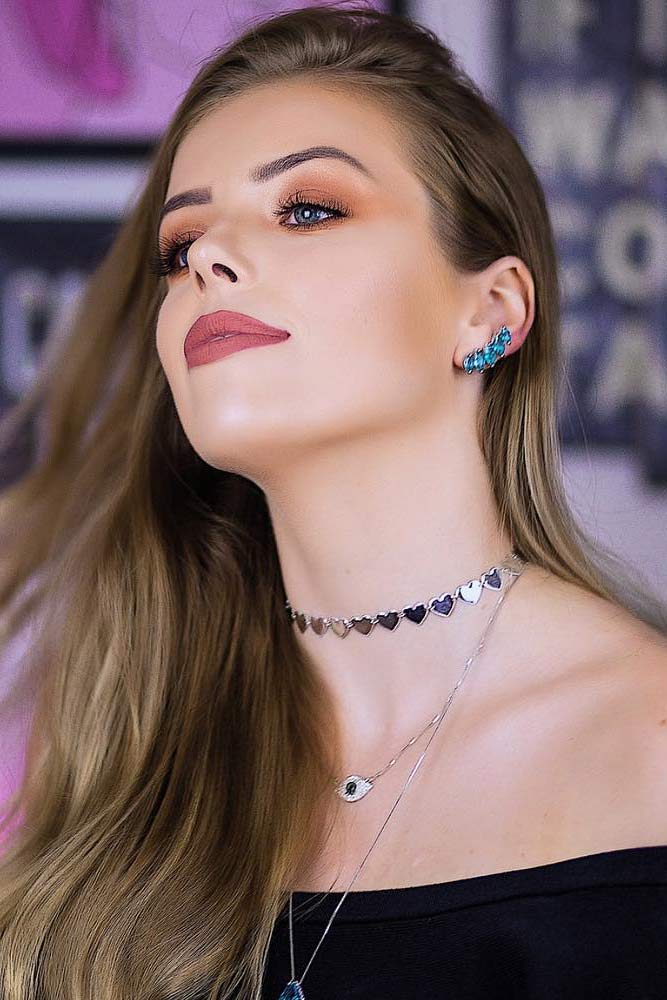 Source: Instagram/samanthaessersemijoias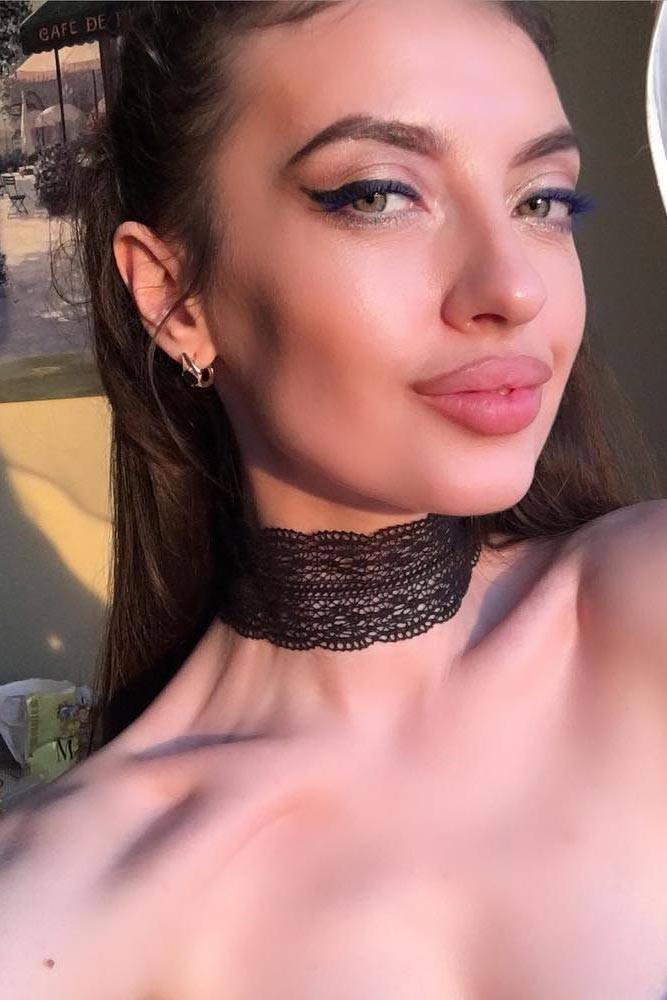 Source: Instagram/chokers_by_katrin_kays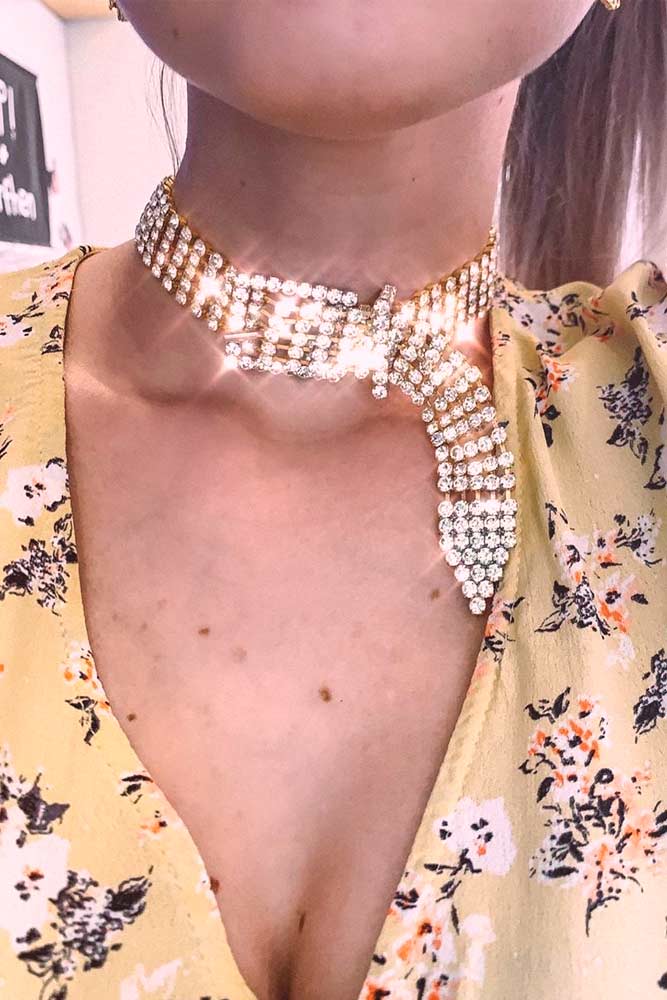 Source: Instagram/orfhen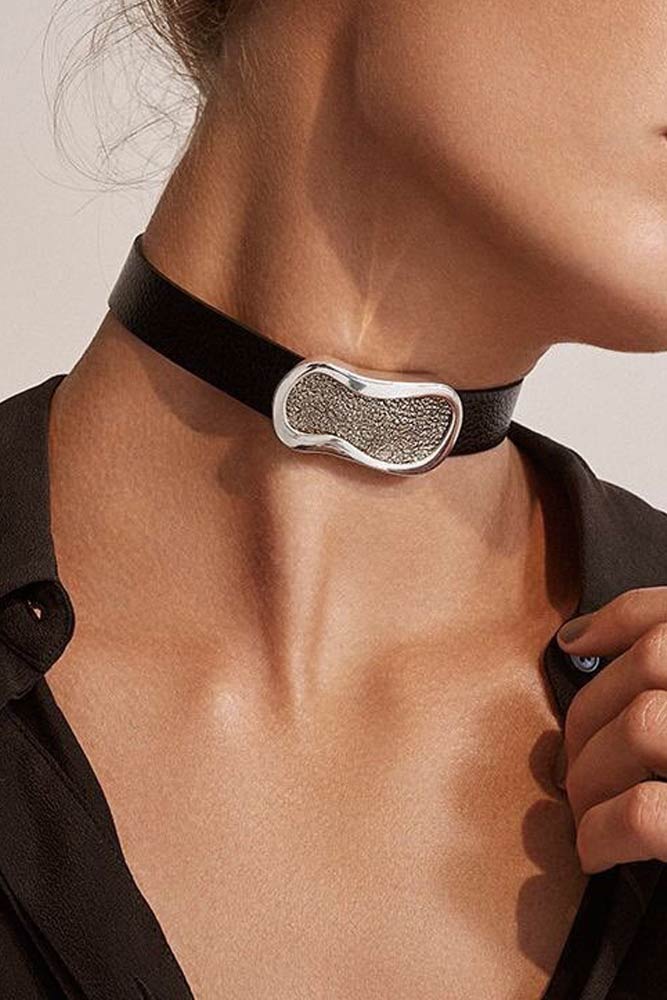 Source: Instagram/c_w_james
FAQ: Choker
Are chokers Still in Style this year?
Chokers are definitely back in style this year! These are statement chokers with strong, powerful silhouettes that wrap gold around the neck. They also transform into choker length necklaces with many dangles that complement the entire piece. It's an expression that states: "Go big or go home!"
What earrings do you wear with chokers?
When wearing a choker, the greatest rule of thumb is to wear smaller earrings. Large earrings are likely to touch a choker necklace because your neck is an extension of your face.
Can you wear chokers to school?
As established by the school administration, students may not wear jewelry such as spiked bracelets, chains, or chokers of a size or design that could be used as a weapon.
REFERENCES:
A choker is a close-fitting necklace worn around the neck. Source
A necklace is an article of jewelry that is worn around the neck. Source
Was this article helpful?