It is not a secret that fashion is circular, It comes and goes, changing all the time, but sooner or later the same trends appear on the horizon. Do you like it? We love this fact! It inspires millions of fashion enthusiasts all over the world to experiment with their style every day. Today 90`s fashion is here again and we have searched for the most creative ways to insert it into the daily style. Would you like some inspiration?
Leather Jacket Fashion Trend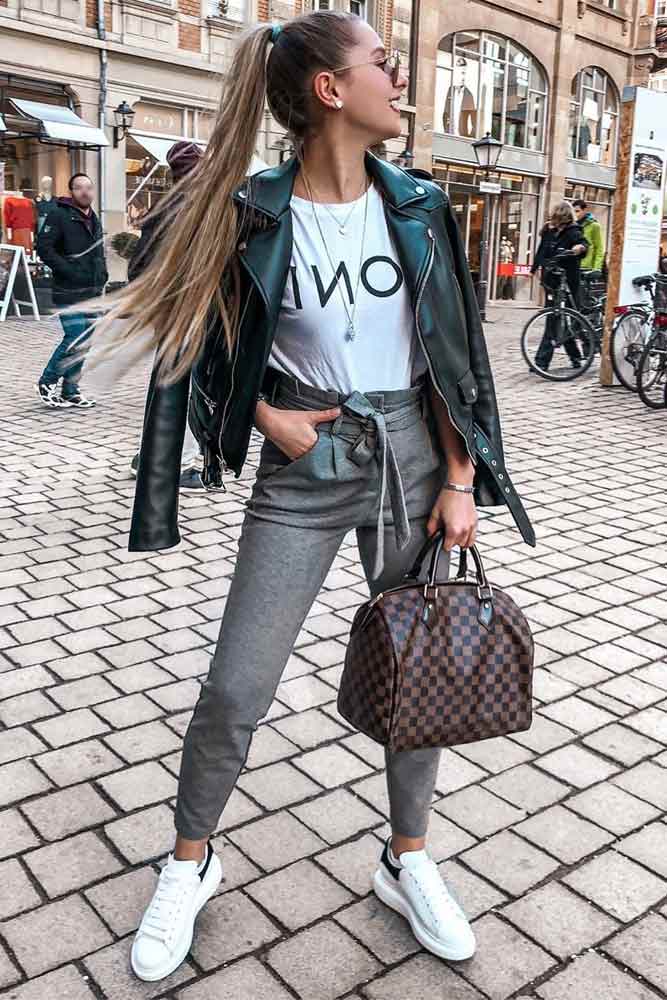 Source: Instagram/anpaulinas
Among other 90's fashion ideas, this truly stands out and there is nothing strange about it. A leather jacket is an immortal piece of clothing that never goes out of style. It gives that feel of grunginess to the look and turns it into a completely different style. Do you love it?
MOM Jeans Fashion Trend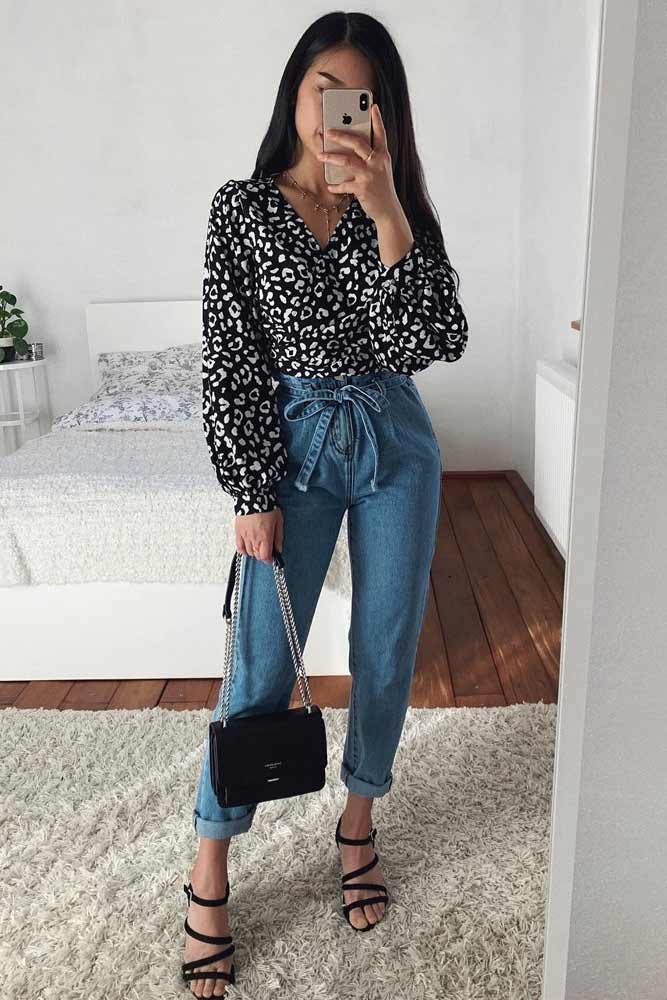 Source: Instagram/thanyaw
We can`t imagine 90s style without mentioning mom jeans. The essential part of that time has come back to the fashion world again and rocket it hard. You can`t see a girl wearing skinny jeans now, mom jeans have won over the girls` preferences. Comfy and really complementing for any figure, they are number one choice today.
Denim Skirt 90s Style Trend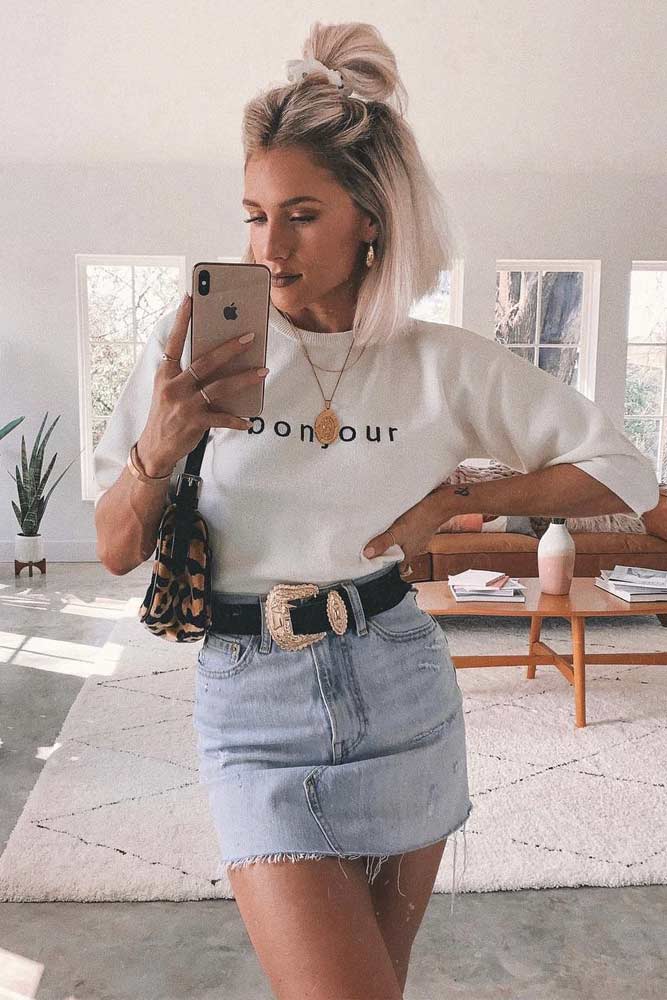 Source: Instagram/joandkemp
What do you think about this 90`s fashion piece? A denim skirt is a must nowadays if you like to recreate that style. What do you think? It is a great choice for every day, just throw a denim skirt with an oversized t-shirt and your look is ready.
Flannel Fashion Trend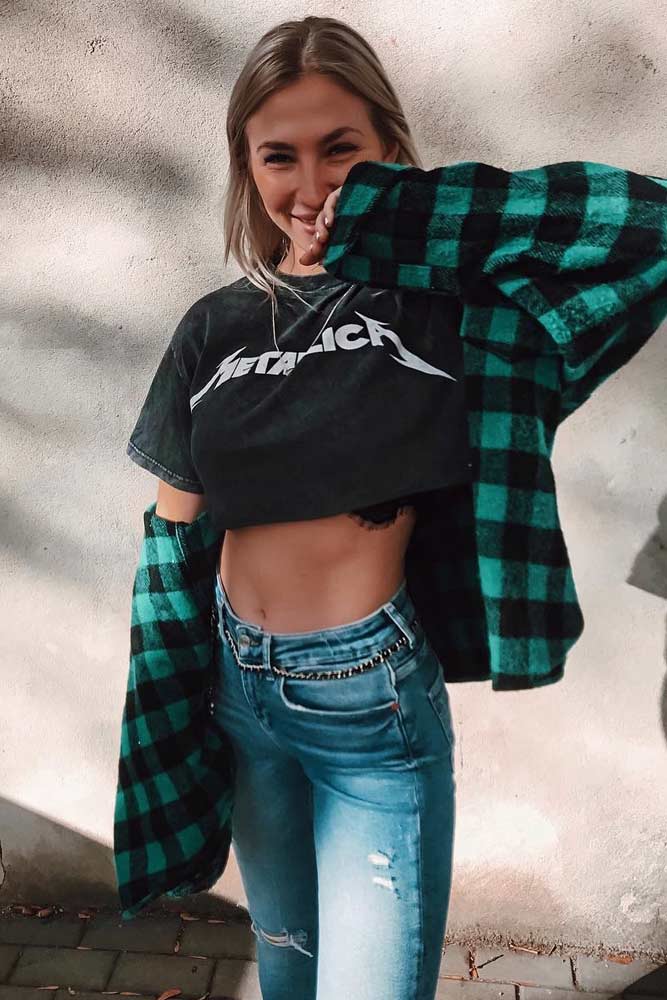 Source: Instagram/allaboutelisa
Do you remember that flannel trend that has been everywhere? Well, it is back again and it has a new beginning to it. We love how freestyling and careless it looks with anything you wear.
combat_boots_style_trend">What Shoes Were Popular In The 90s? - Combat Boots Style Trend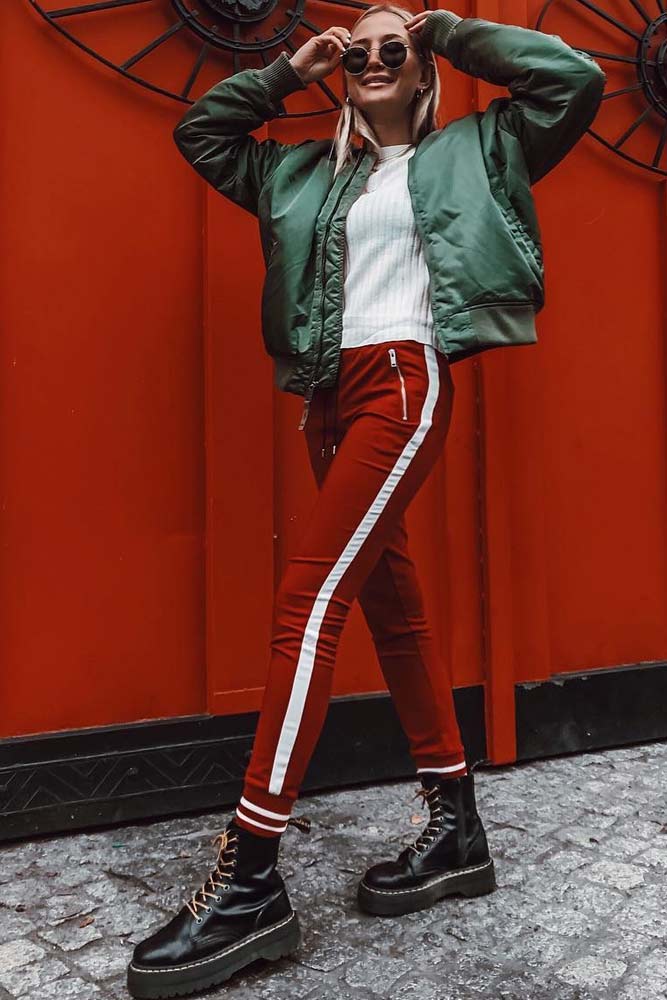 Source: Instagram/allaboutelisa
Combat boots are the essential shoes in the wardrobe of every stylish girl! They are the true classic of the 90`s and we get why. You can wear them with anything, even a romantic dress with these boots would be looking crazily stylish and rocky. We love the style it adds!
What Colors Were Popular In The 1990s? - Neon Colors Are Not Retro Anymore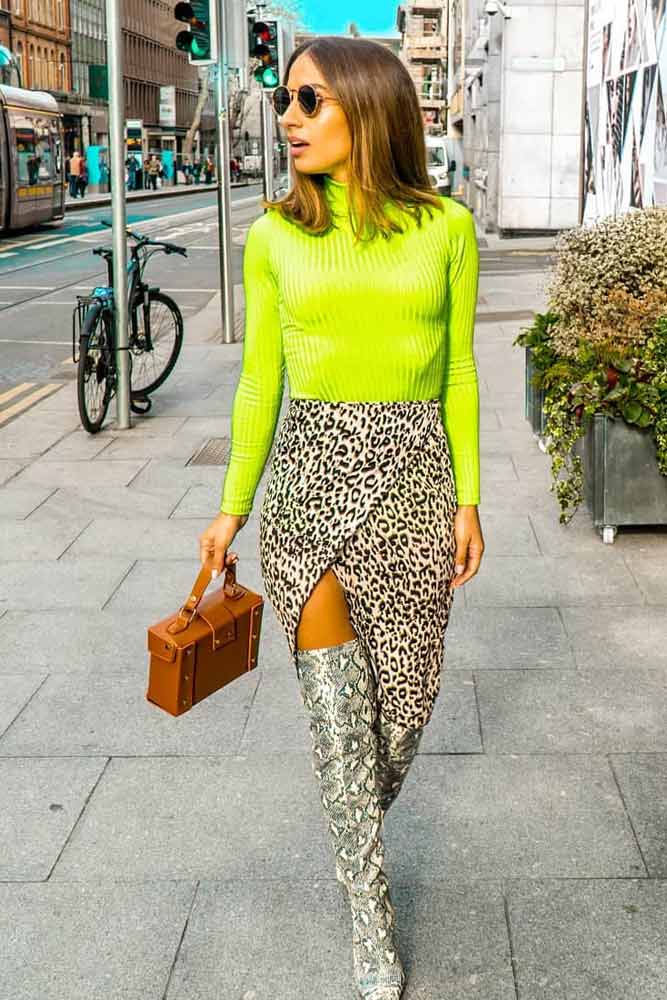 Source: Instagram/they.wanderlust
Don`t forget the belief that neon is old fashioned or retro! It is a modern classic! All of the celebrities and fashion gurus have already experimented with it, so it is your turn to bring it in! Make your daily looks bright and colorful and turn heads in the streets.
What Accessories Were Popular In The 1990s? - Backpacks Are Back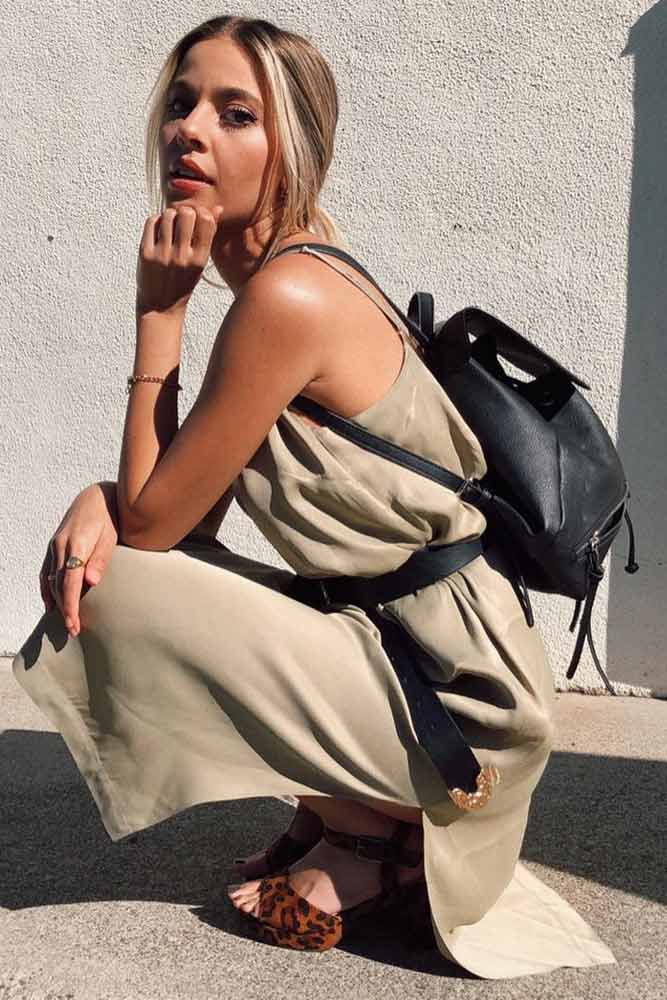 Source: Instagram/brit_harvey
Backpacks have never been so popular as today. Of different materials, styles, and colors they make their owners happy with their comfort and look.
Round Sunglasses Trend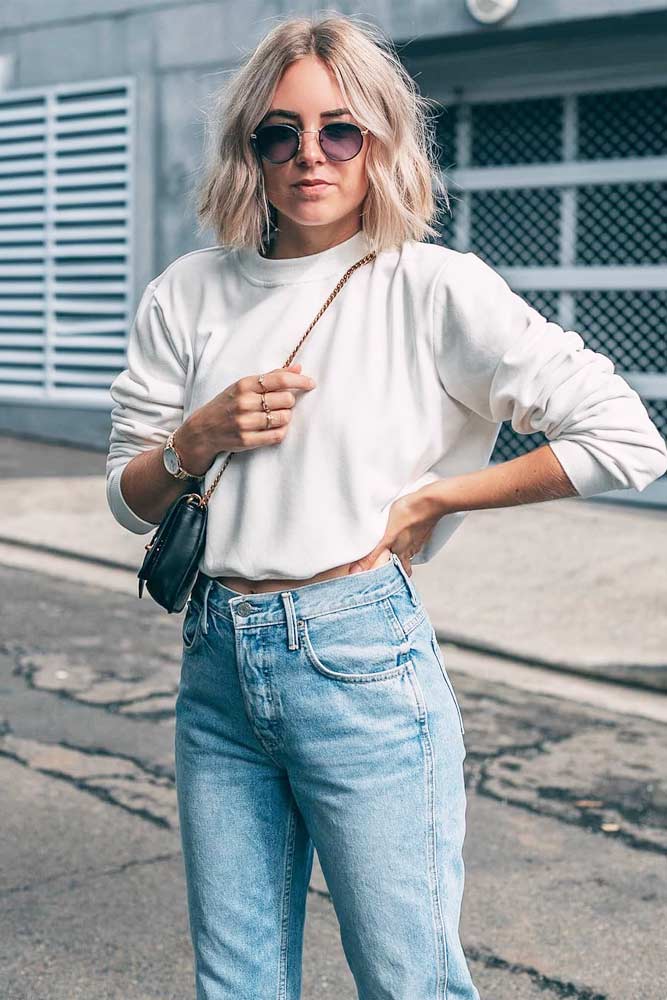 Source: Instagram/liangalliard
What do you personally think about round sunglasses? They bring so much classiness to the look that every clothing combination looks amazing with them. We believe it is an essential part of a modern woman`s closet.
When Did Chokers Come Back In Style? - Choker Fashion Trend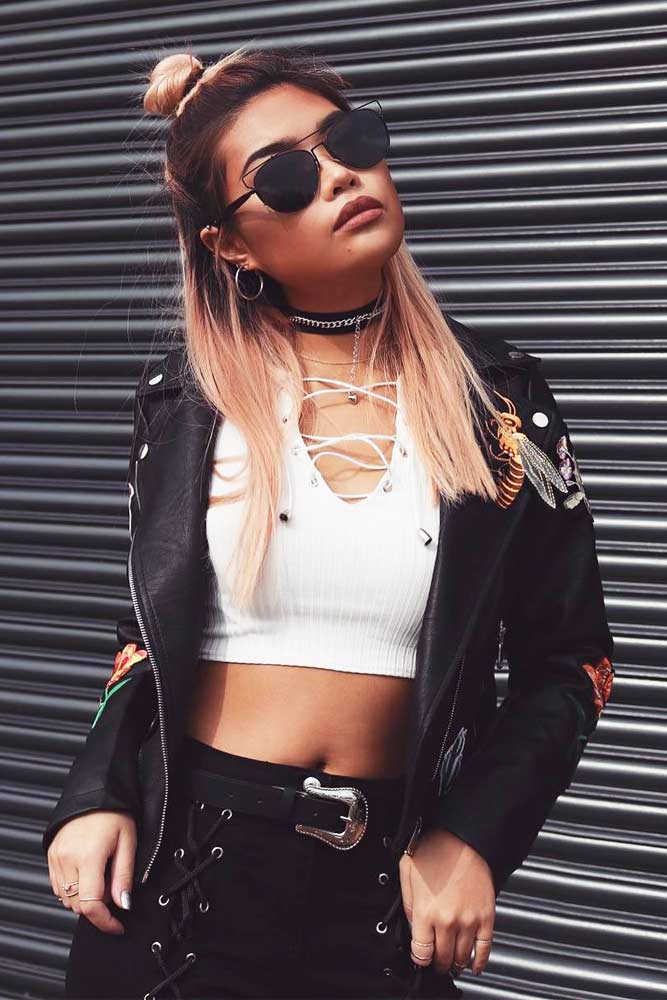 Source: Instagram/carmsunfiltered
90s outfits couldn`t be seen without chockers and we love it! They change every look and bring in the grunge feel to it. Anything you combine with it will be a bomb!
Crop Tops Fashion Trend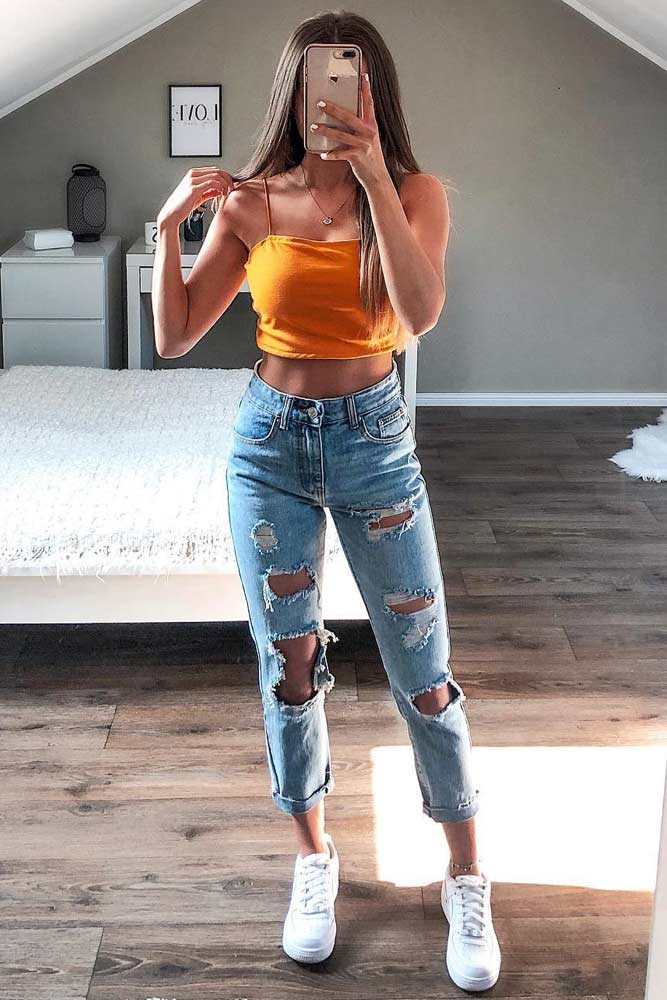 Source: Instagram/sophiegsa
Those girls who spend hours in the gym should be happy, as there is a possibility to show off their flat stomach on a daily basis! Crop tops are perfect for summer and look super cute and romantic with anything you choose with them.
Slip Dress Fashion Trend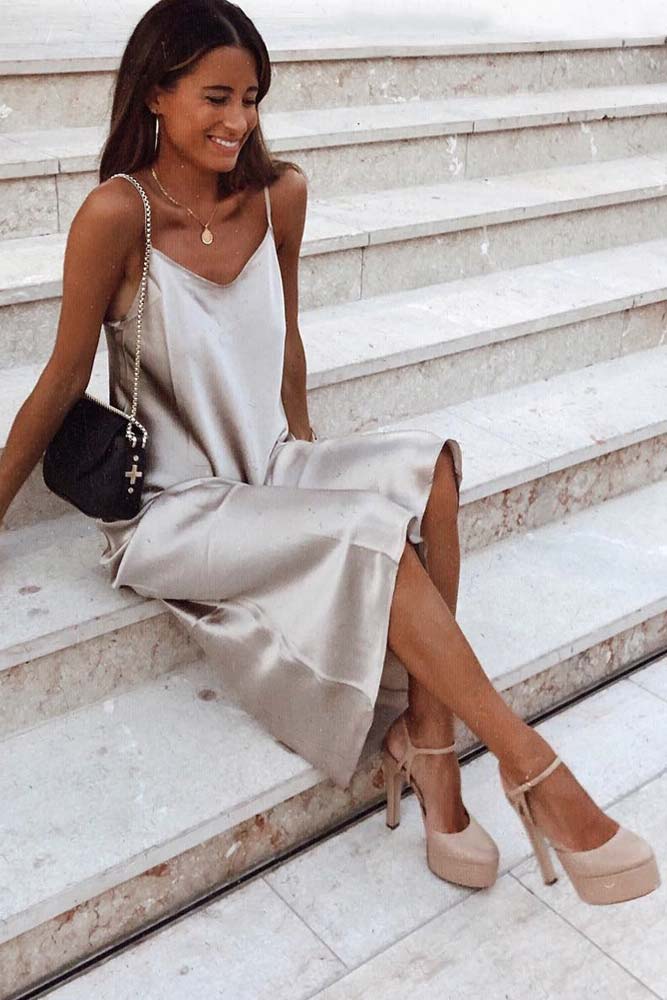 Source: Instagram/marvaldel
A chick slip dress is an iconic fashion trend that will stay with us forever. Romantic and super good looking it will bring in your beauty with easiness it has around itself.
Graphic T-shirt Outfit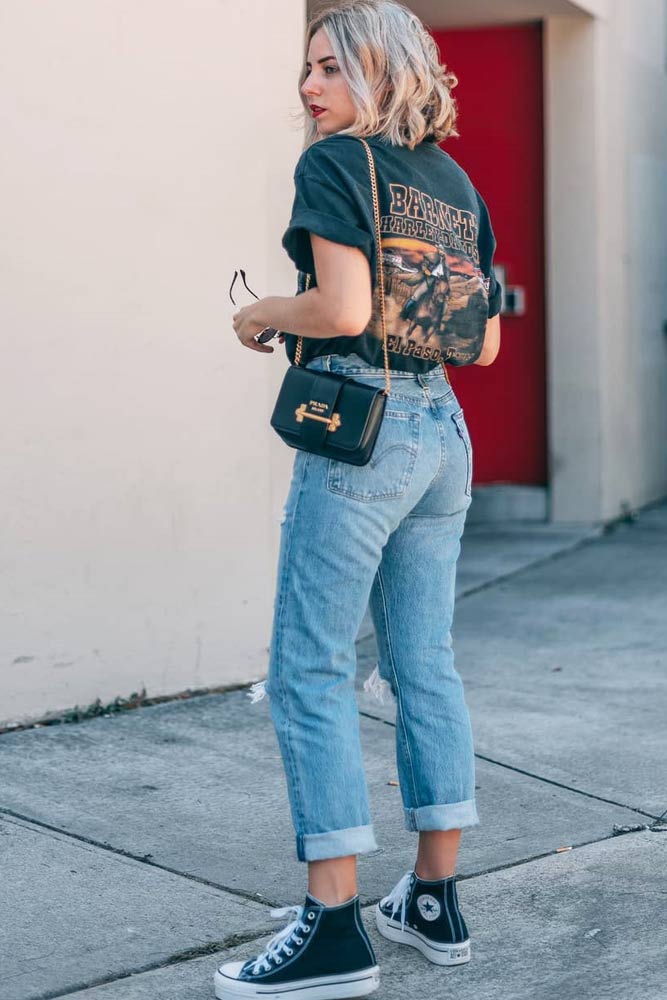 Source: Instagram/liangalliard
Graphic t-shirts are a must for every woman who loves the casual style and is ready to rock it! They bring in the easiness you are looking for and also the grunge style that turns your casualty into the bomb!
Cargo Pants Outfit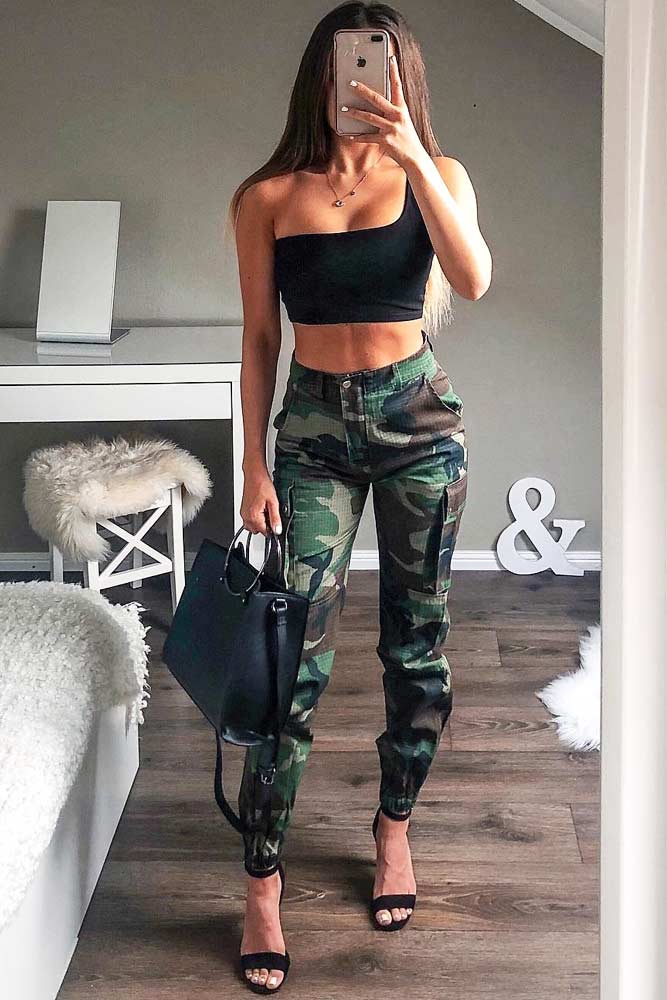 Source: Instagram/sophiegsa
The pants with pockets are called cargo pants and if you haven`t heard about them yet, then you have missed a lot. You should definitely buy them for yourself if you love complementing your figure with pants while still being a fashion icon.
Plaid Sets Trend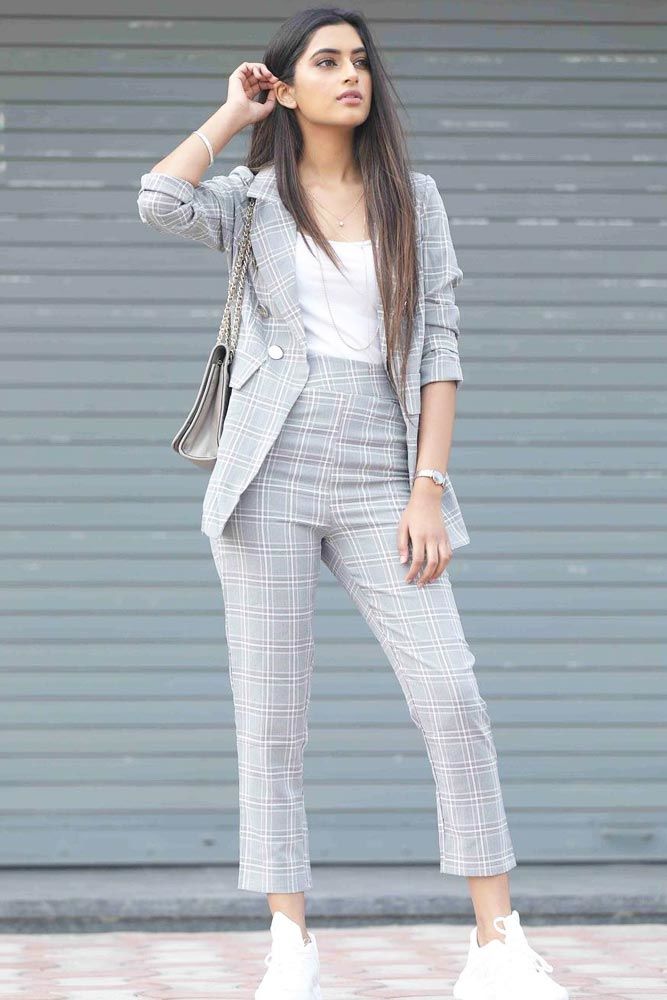 Source: Instagram/bhavdeep_kaur
It is not a secret that plaid material has always been popular among fashion enthusiasts and now we understand the reason why. This print looks amazing with everything and will never lose its actuality with other fashion trends. It is a great choice of material for a costume, trust us, it will never fail.
Baggy Clothes 90's Fashion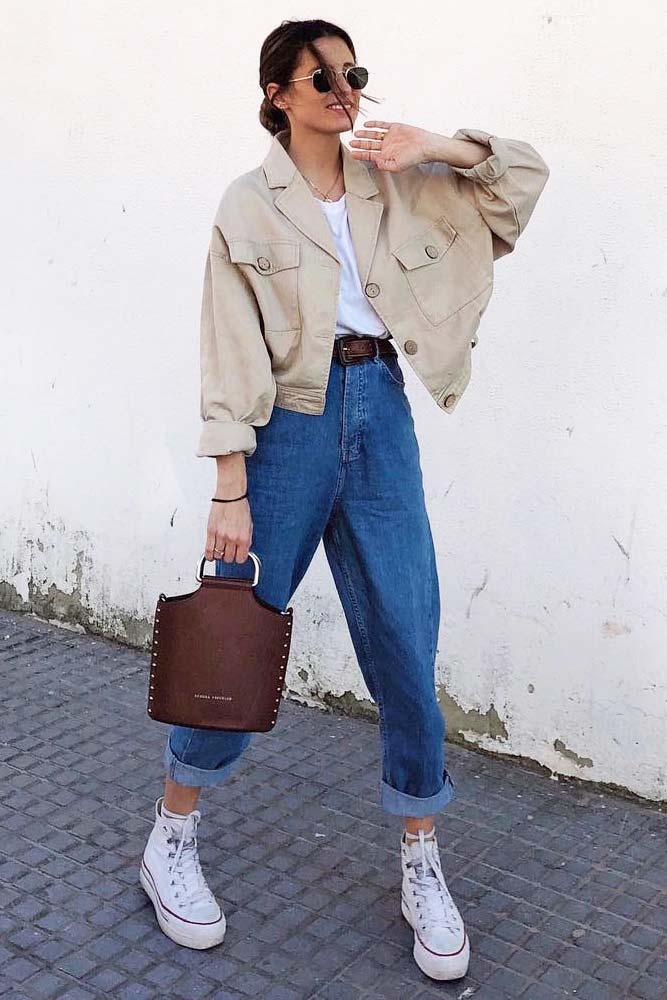 Source: Instagram/marvaldel
Baggy clothes are such a huge trend nowadays that we can`t imagine our daily outfits without a baggy piece in them. 90`s have brought this trend to us and it doesn't fail us even today!
Overalls 90s Fashion Trend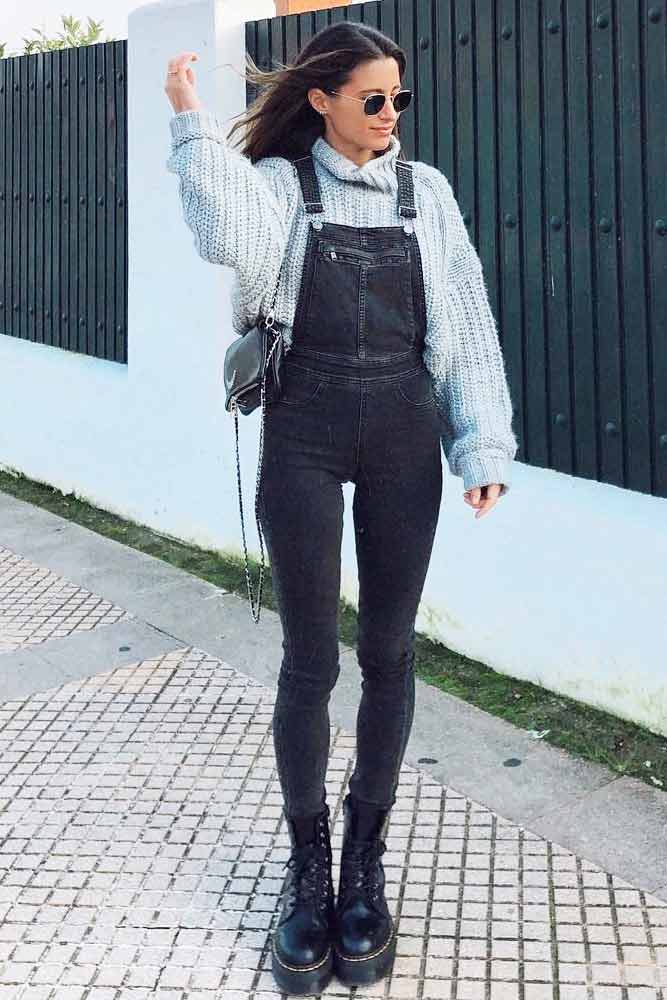 Source: Instagram/marvaldel
What do you think of when you heard 90`s fashion? Personally, the first thing that comes to our minds is overalls. They are so comfy and so good-looking that it is impossible to ignore them in today`s fashion.
What Textiles Were Used In The 1990s? - Velvet For Your Trend Style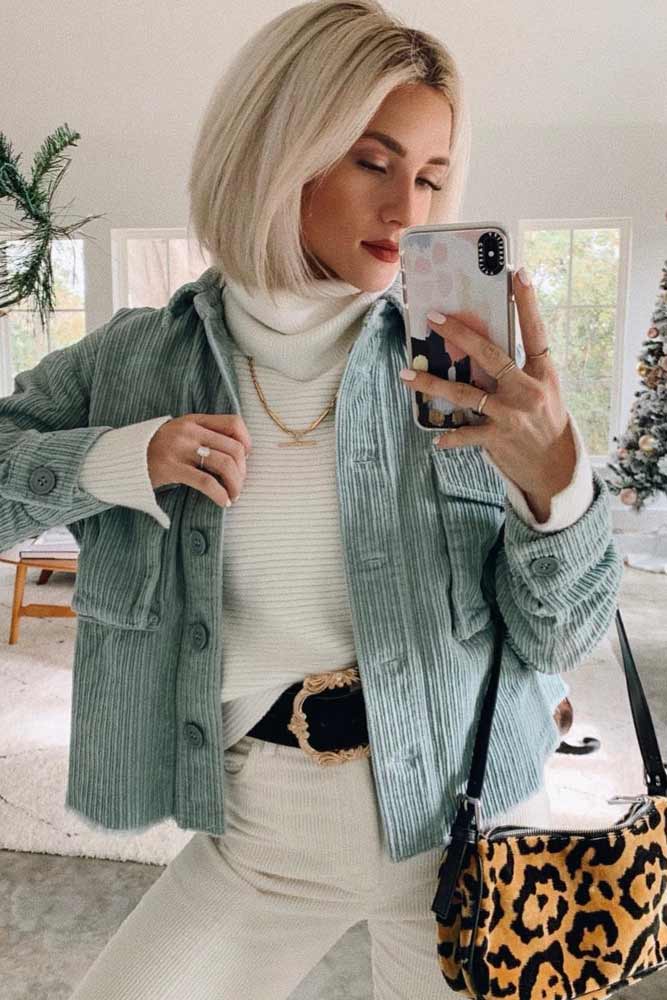 Source: Instagram/joandkemp
In some time, velvet has been forgotten but now it has come back again to be in the wardrobes of the most iconic fashion divas. What is your opinion about this trend? We believe that it looks fantastic, especially in extraordinary colors and clothing combinations.
Platform Sneakers 90's Fashion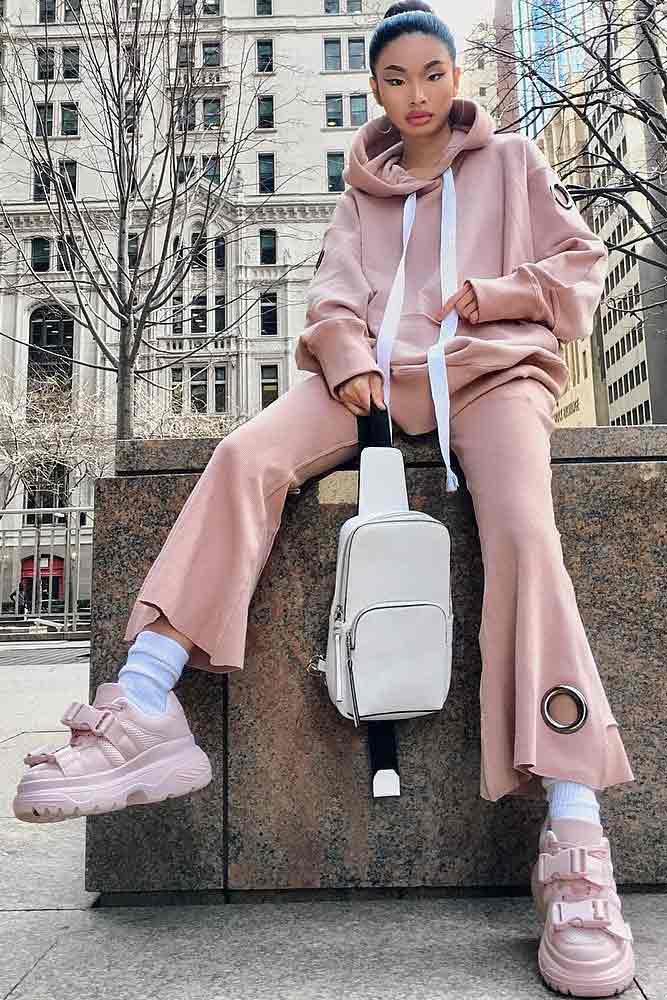 Source: Instagram/jennylinnnn
Don`t forget about the biggest 90`s fashion idea! The platform shoes. They back this year and are ready to be on every kind of footwear. Even on sneakers.
Wild Print 90's Fashion Trend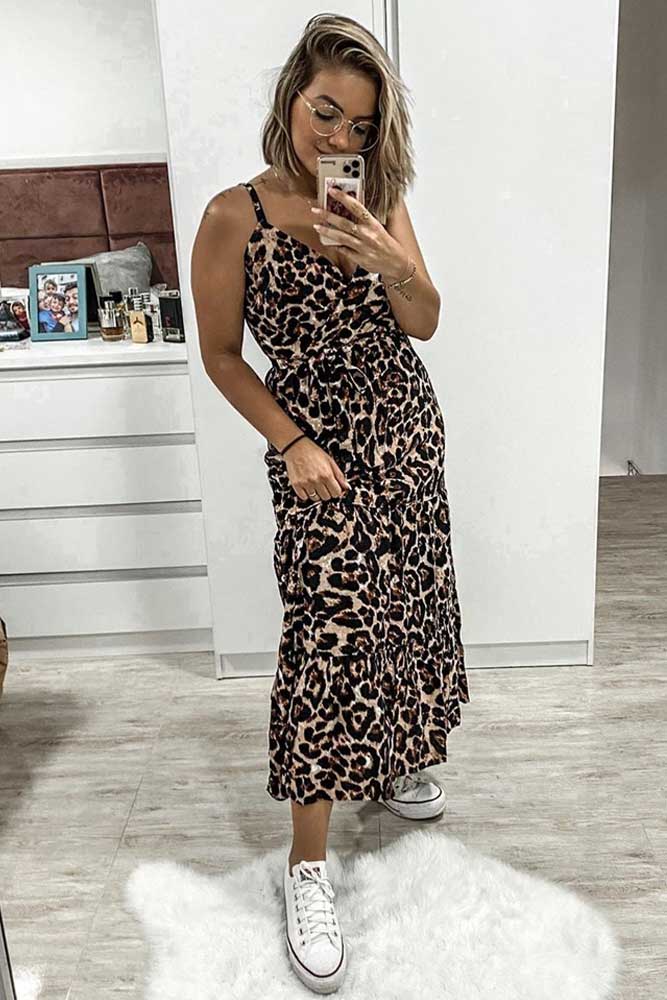 Source: Instagram/taliramos
There is a reason why so many 90's women's fashion trends are making their way back in 2020. One look at such a fantastic maxi dress, and you will get the point. There is no lady that an leopard print wouldn't suit!
Flare Jeans With Black T-Shirt Outfit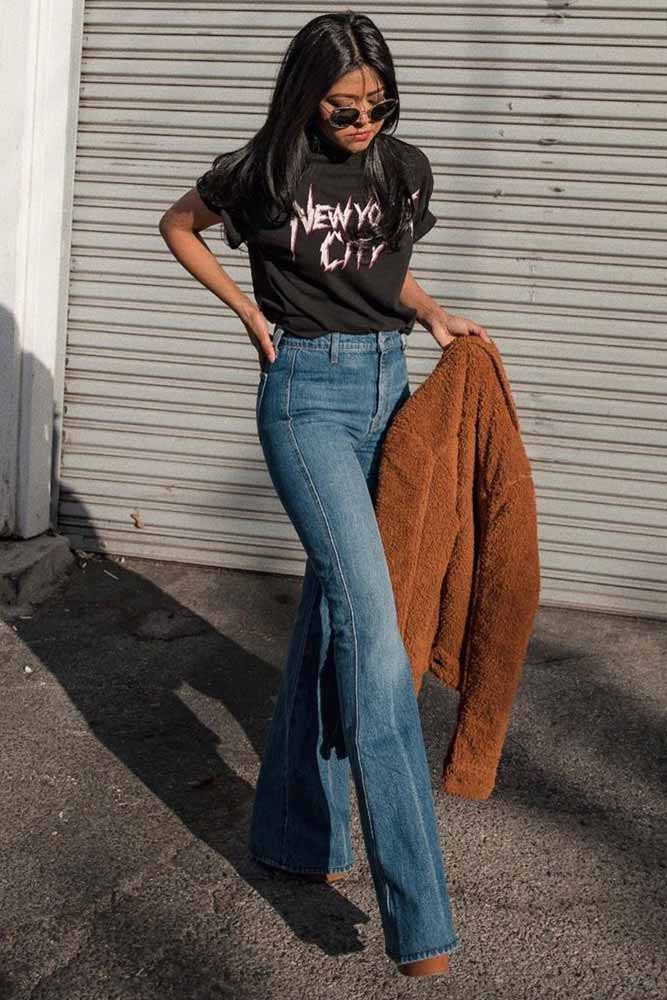 Source: Instagram/walkinwonderland
If you remember about the late 90's fashion, you must remember the variety of flare jeans that everyone used to have. If you happen to have some few pairs stored somewhere in the back of your closet – it is time you take them out because they are back, baby!
Bucket Hat Fashion Trend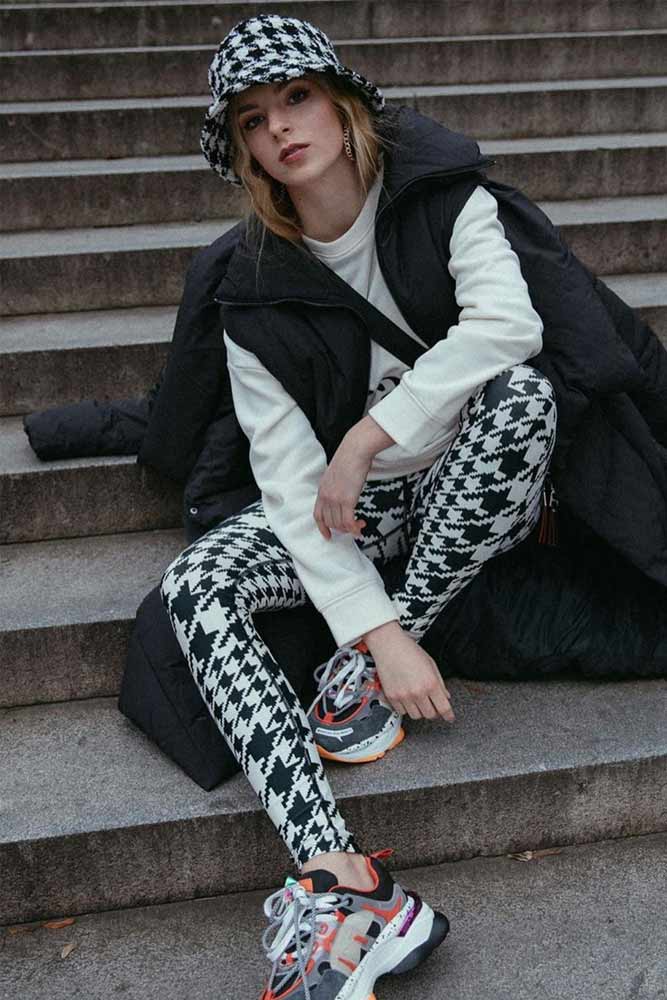 Source: Instagram/j.zemanova
Let's not forget about the stylish hats that were a thing during the 90's – a bucket hat. As you may understand, this trend has also made its way into the modern fashion of 2020.
Leather Blazer Fashion Trend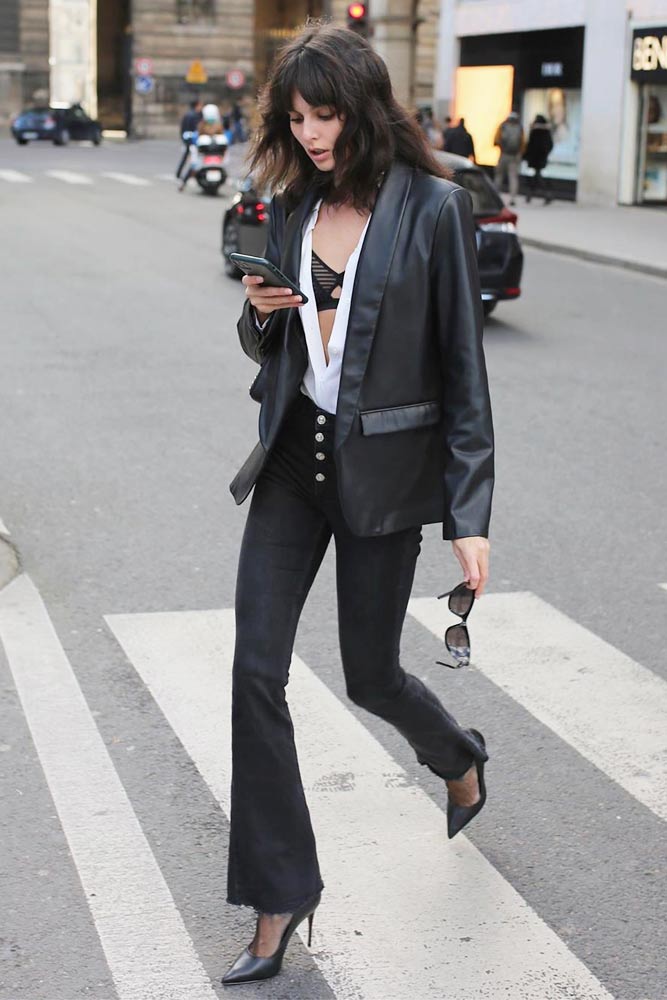 Source: Instagram/justinesoranzo
Leather blazers were a thing during the early 90's fashion and up the 2000s. then, for a while, the item disappeared from our fashion radars, just to come back in required in 2020.
Pink Skirt Suit Outfit Idea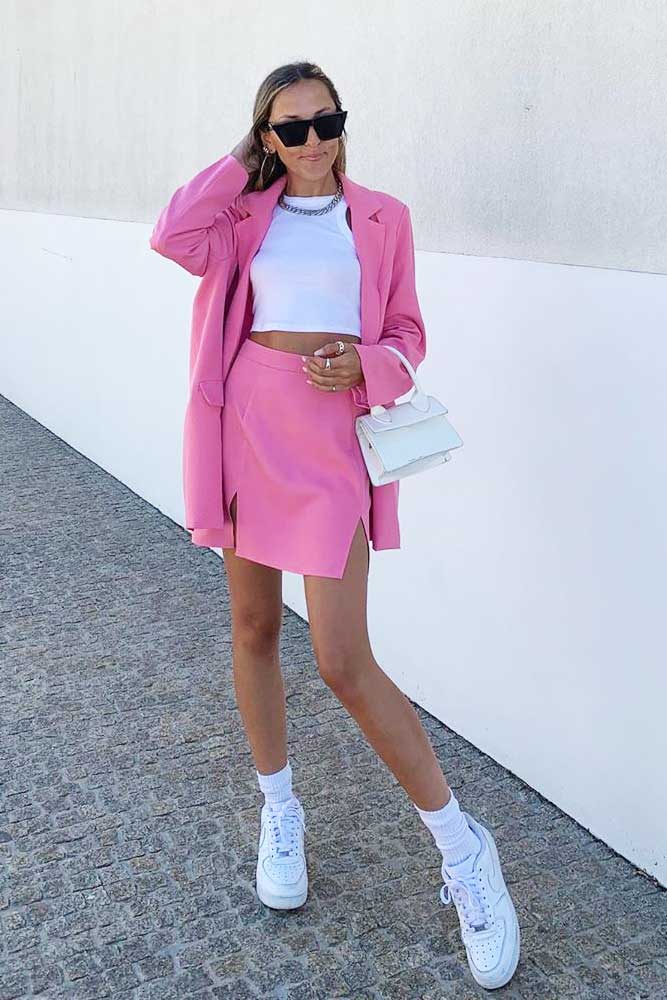 Source: Instagram/sofiamcoelho
In case you wonder if there is a way to kill two birds with one stone when it comes to some most popular 90's trends, it is. Such a bright pink skirt suit is a seamless mixture of both. You can apply the combo method to other closing items as well.
Checked Skirt 90's Fashion Trend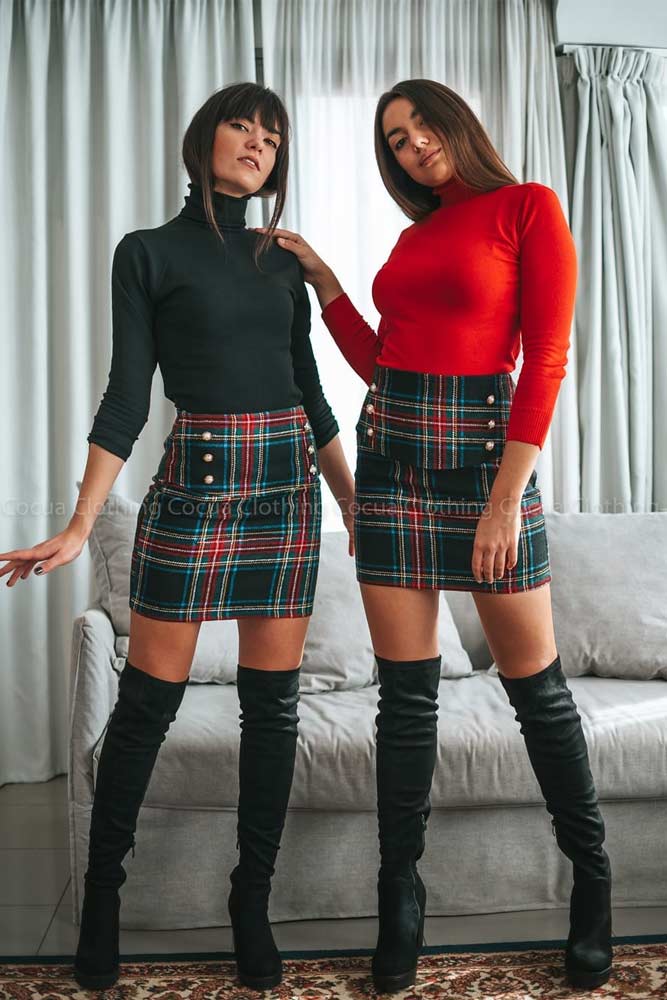 Source: Instagram/cocuaclothing
There were many statement items on the 90's girl fashion and checked skirt, or even a skirt suit were among them. If you desire to look overly stylish in 2020, then such a gorgeous skirt is the one to purchase soon.
FAQ: 90's Fashion
What are the 90s known for?
The 1990s were a decade in which pop culture took off. We made new friends, dance moves were invented, and fast food became even more popular. Some of these American icons are still important today, despite the fact that they ceased about 20 years ago.
What jewelry was popular in the 90s?
In the 1990s, large and gigantic silver hoops were very popular. Drop earrings, chandelier earrings, as well as giant studs were the go-to jewelry for formal occasions and red carpets, while diamond stud earrings still remain a timeless choice.
REFERENCES:
Fashion in the 1990s was defined by a return to minimalist fashion, in contrast to the more elaborate and flashy trends of the 1980s. Source
A crop top (also cropped top, belly shirt, half shirt, midriff-baring shirt, midriff-baring top, tummy top, short shirt, and cutoff shirt) is a top that exposes the waist, navel, or stomach. Source
A leather jacket is a jacket-length coat that is usually worn on top of other apparel or item of clothing, and made from the tanned hide of various animals. Source