Make Use of Your Window Seat And Turn It Into A Cozy Place
Would you like to have a large window seat? Consider designing it. Accentuate your living space, add some color, and it will look stunning. Your room will become so inviting. You can create an exceptional place if you use some cushions, small mattresses, sofas, throws, and pillows.
Photo 1-3: Cozy Window Seat
Source: The Traditionalhome, The Amiecorley, The Elledecor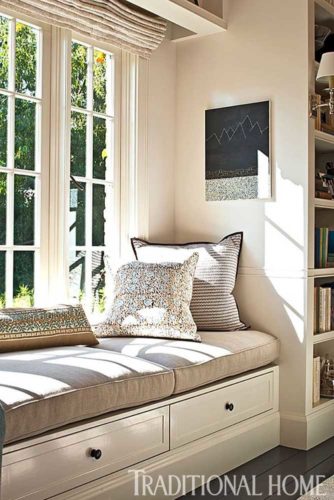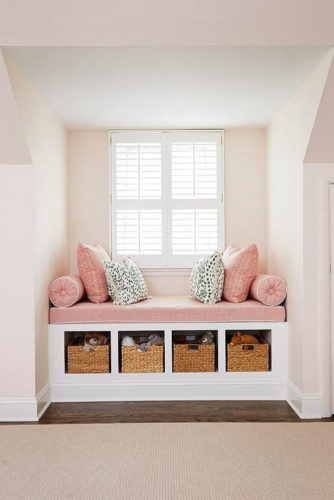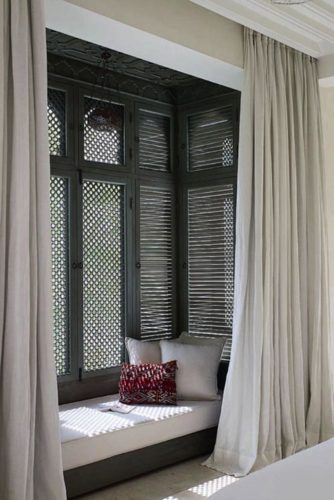 Window seat cushions make the place really comfortable. So, you can even turn one of your rooms into a library where you will have a wonderful and cozy reading nook. You will certainly love spending time there. To assist you in deciding which design to choose, we have collected 27 photos of cozy and nice window seats.
Photo 4-9: Cozy Window Seat
The idea of turning this spot into a relaxation zone is especially useful in case your room is not big. Besides, you can add drawers or shelves to its design. You can place there your books or other things. If you have children, they will not only love this spot, but they can also store their toys in the drawers.
Source: Thelilypadcottage, The Porch, The Idealhome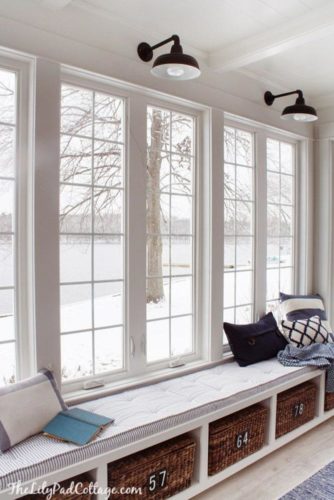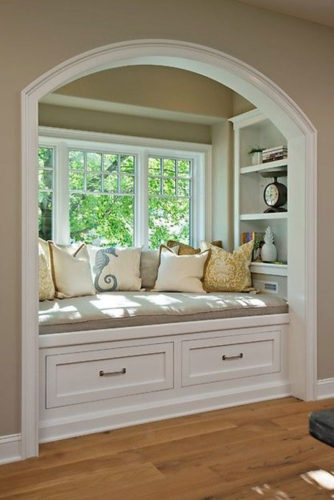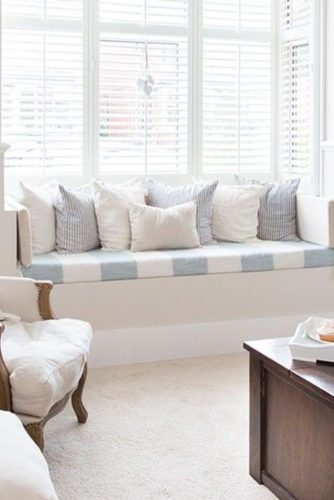 Pastel colors can help you to create a cozy atmosphere. Place a white-and-grayish mattress on the spot, and put many cushions on the mattress. The cushions should match the mattress, so let them be white and white-and-gray, or white-and-blue. Now this place looks like a couch. It lures you to lounge there. Of course, the window seat shades should not interfere with the color of your curtains, too. Just make sure to create a harmonious palette.
Source: The Tessaneustadt, The Style-files, bhg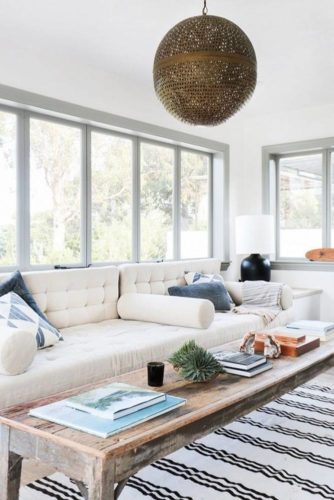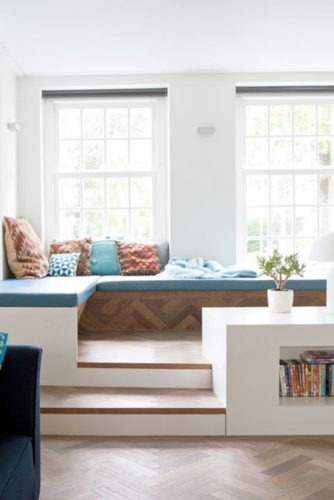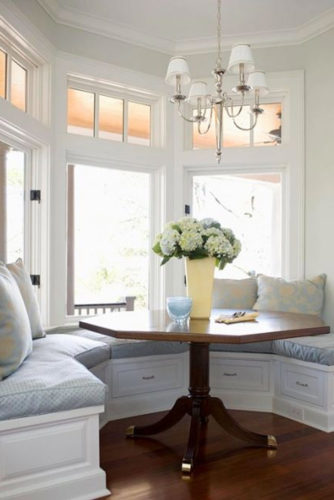 Photo 10-15: Cozy Window Seat
It can be really noisy if your family is big, or if your friends are visiting you for several days. In such situations, you can find peace if this spot is sized for one person. Brace against the soft cushions, drink a cup of green tea, and relax. In several minutes, you will smile at all that noise!
Source: The Designnewjersey, The Oldhouseonline, The Ariannabelle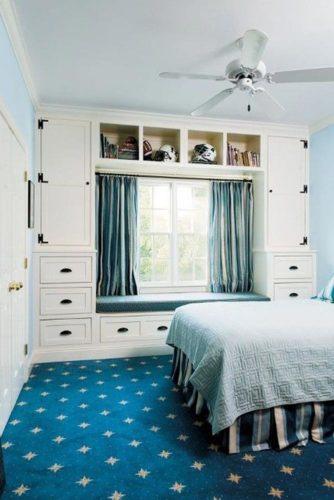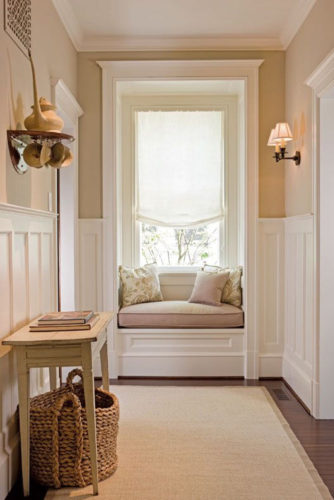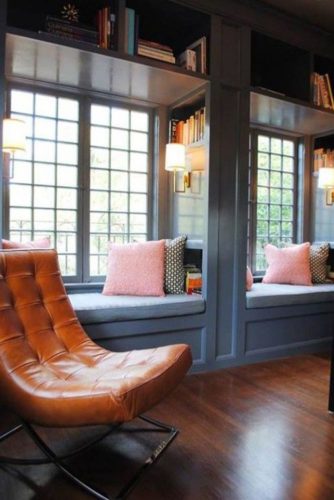 When your family members or friends are spending holidays at your place, there is always a lack of space for children. If it happens all the time, you can solve this problem by turning you're the seat into two bunk beds. They can also put their clothes into built-in drawers.
Source: The Annamalmbergphoto, The Zenarchitects, bhg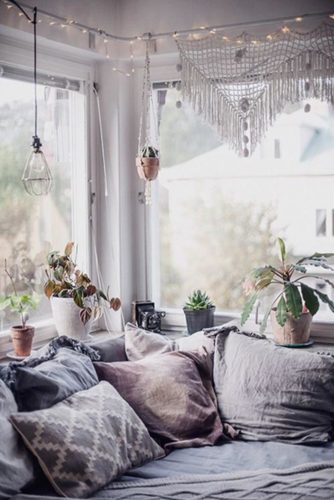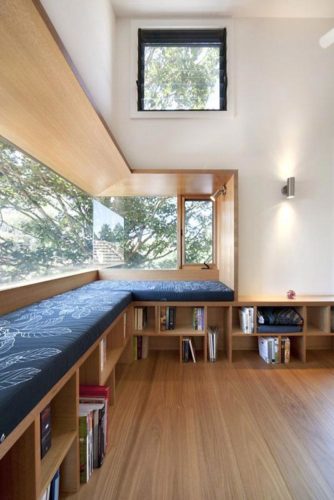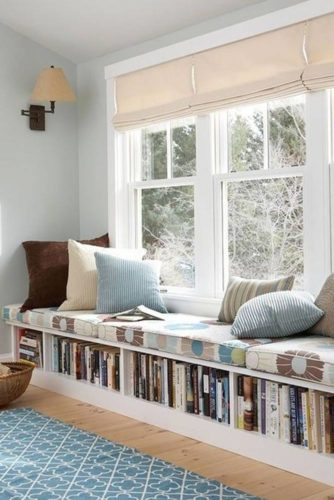 Photo 16-21: Cozy Window Seat
This spot can make coffee drinkers very happy. It will be so nice to sit on the soft mattress by the window and drink a cup of coffee in the morning. Do not forget to use a tray. It would be a pity to ruin your precious mattress or cushions. Alternatively, you can just look for a pretty coffee table and place it in front of the relaxation zone.
Source: traditionalhome via Instagram, bukombinev via Instagram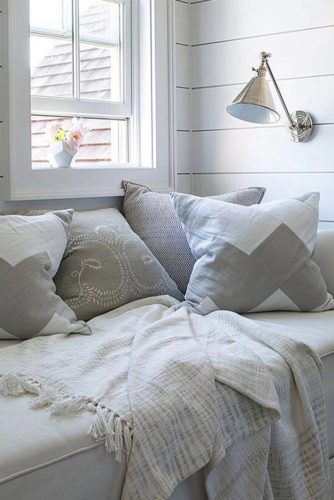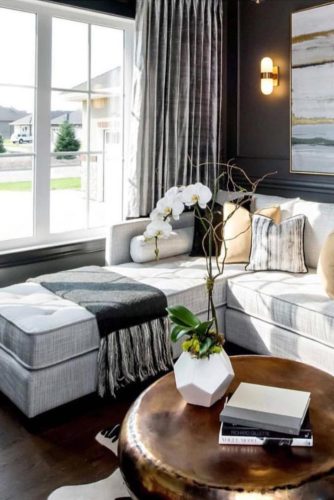 Many women are dreaming to have this kind of spot in their apartments. Surely, your friends will be interested in creating it in their houses, too. Help your friends and have fun picking new designs!
Source: unanderconstruction via Instagram, alexandrapoterack via Instagram, lauracathrine1x via Instagram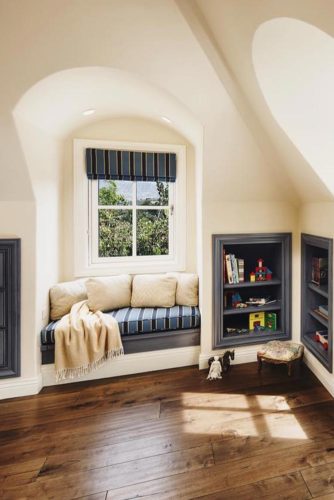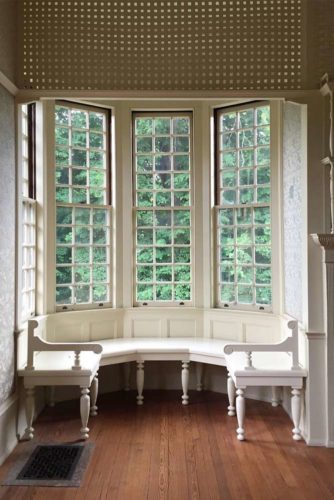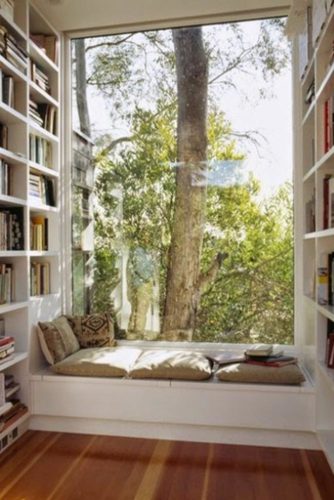 Photo 22-27: Cozy Window Seat
This comfortable seating will become the sunniest area of your home. If you enjoy natural light, you will certainly like sitting or lying there. If you are a bookworm, then much daylight is exactly what you need to enjoy your reading and protect your eyesight.
Source: lou_wright via Instagram, jurriaanhes via Instagram, houseupdated via Instagram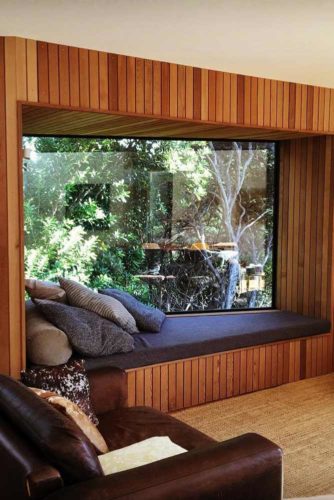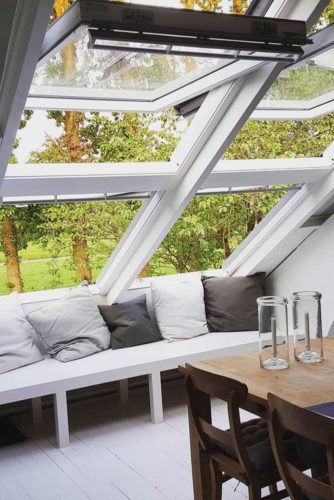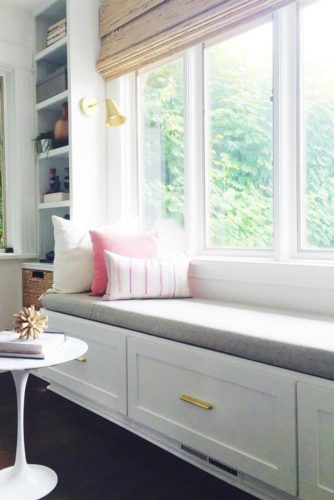 When the relaxation zone is ready, call your boyfriend and invite him in to check it out. You should show him that you can make your home feel cozy. Light some candles, open a bottle of red wine, cut some fruits. You will have a romantic evening. Besides, this spot is awesome for cuddling!
Source: thecartorialist via Instagram, pioneermillworks via Instagram, reallifesamgirl via Instagram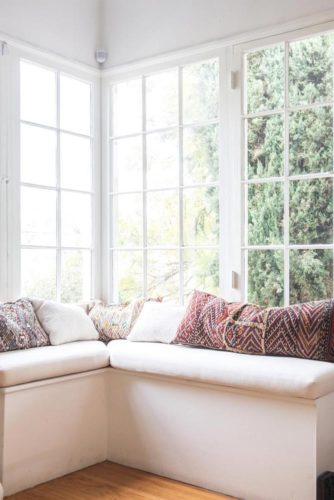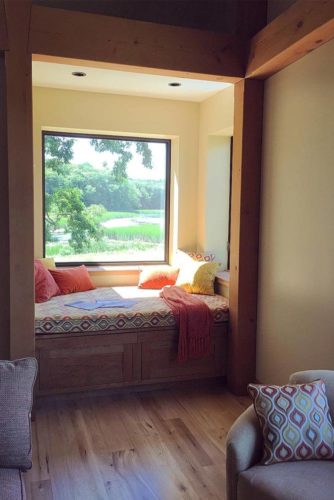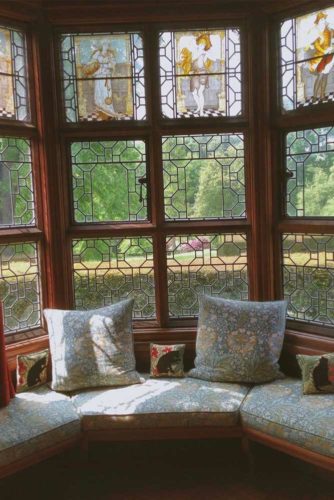 FAQ: Window Seat
What is a window seat in a house called?
A "bumped-out" window seat is one that is built inside a bay window or pre-existing window nook. You can take advantage of valuable real estate and give it a true function by building into an existing nook.
How thick should a window seat be?
The width of the window seat from front to rear is crucial. It can be uncomfortable if it is overly shallow or deep. The ideal depth is probably between 18 and 23 inches. If you plan to take a catnap on your window seat on occasion, we recommend making it 24 inches deep.
Can you sit in a bay window?
Bay windows protrude more inside your home, so, you can create a lovely window seat. It's a nice place to sit and relax while reading a book.
Was this article helpful?