A Christmas tree is probably the most important decoration in our homes during the holiday season. It elevates our mood and serves as a spot where people put their presents wrapped in bright and colorful paper. It is difficult to imagine this holiday without this beautiful and sparkling attribute. And decorating is one of the most pleasant and expected moments of the year.
Rustic Christmas Tree Decorating Ideas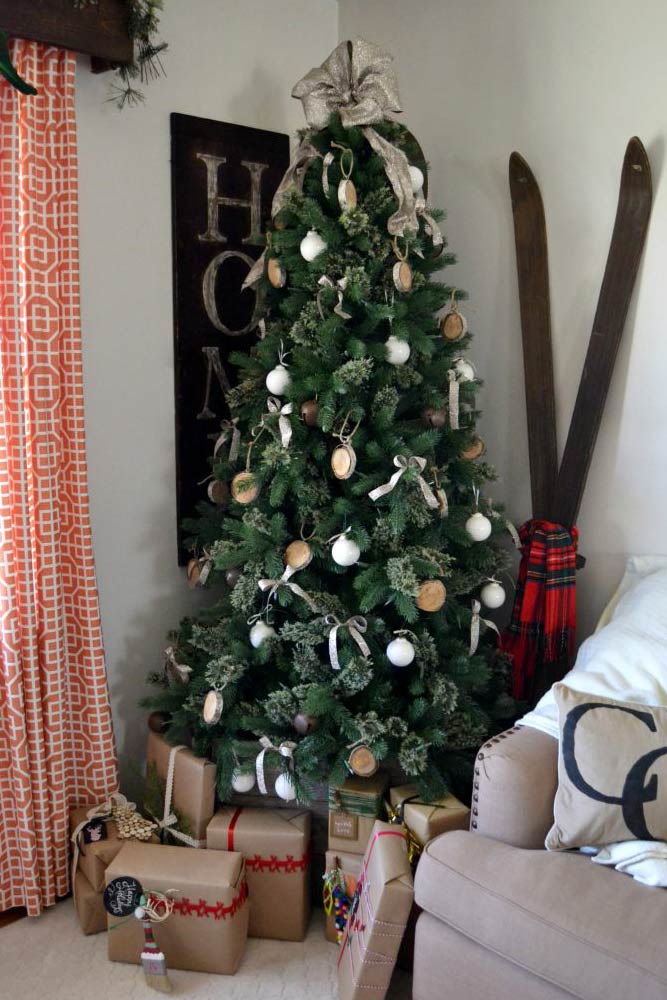 Source: Instagram/mycreativedays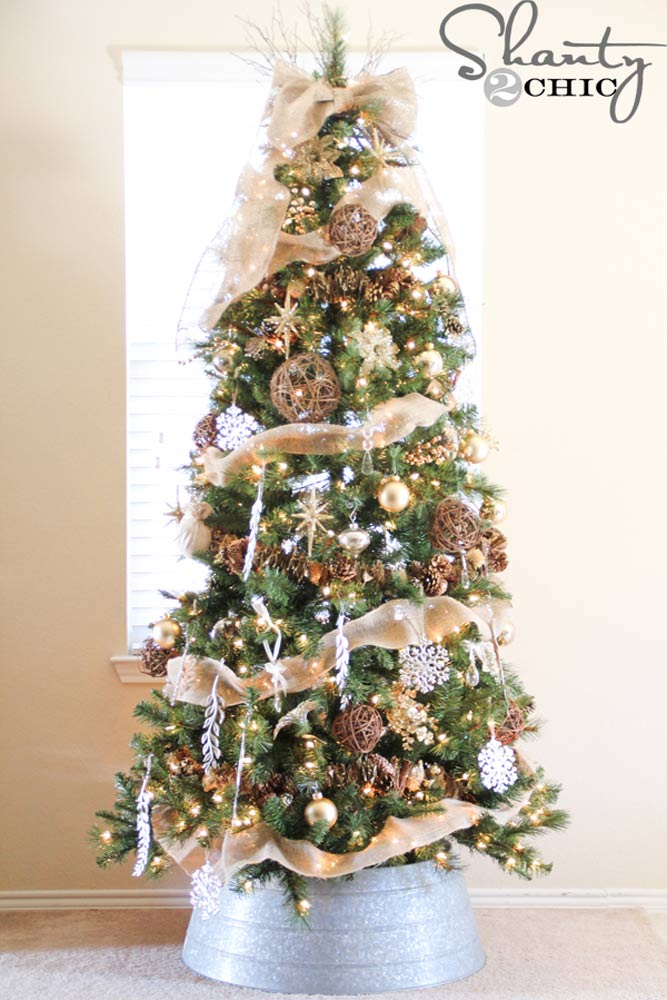 Source: Instagram/shanty2chic
Every Christmas tree owner indeed has a personal style when it comes to the decoration. If you want to try something new out, we suggest you grant it some rustic vibe.
Gold Accent Christmas Tree Decorating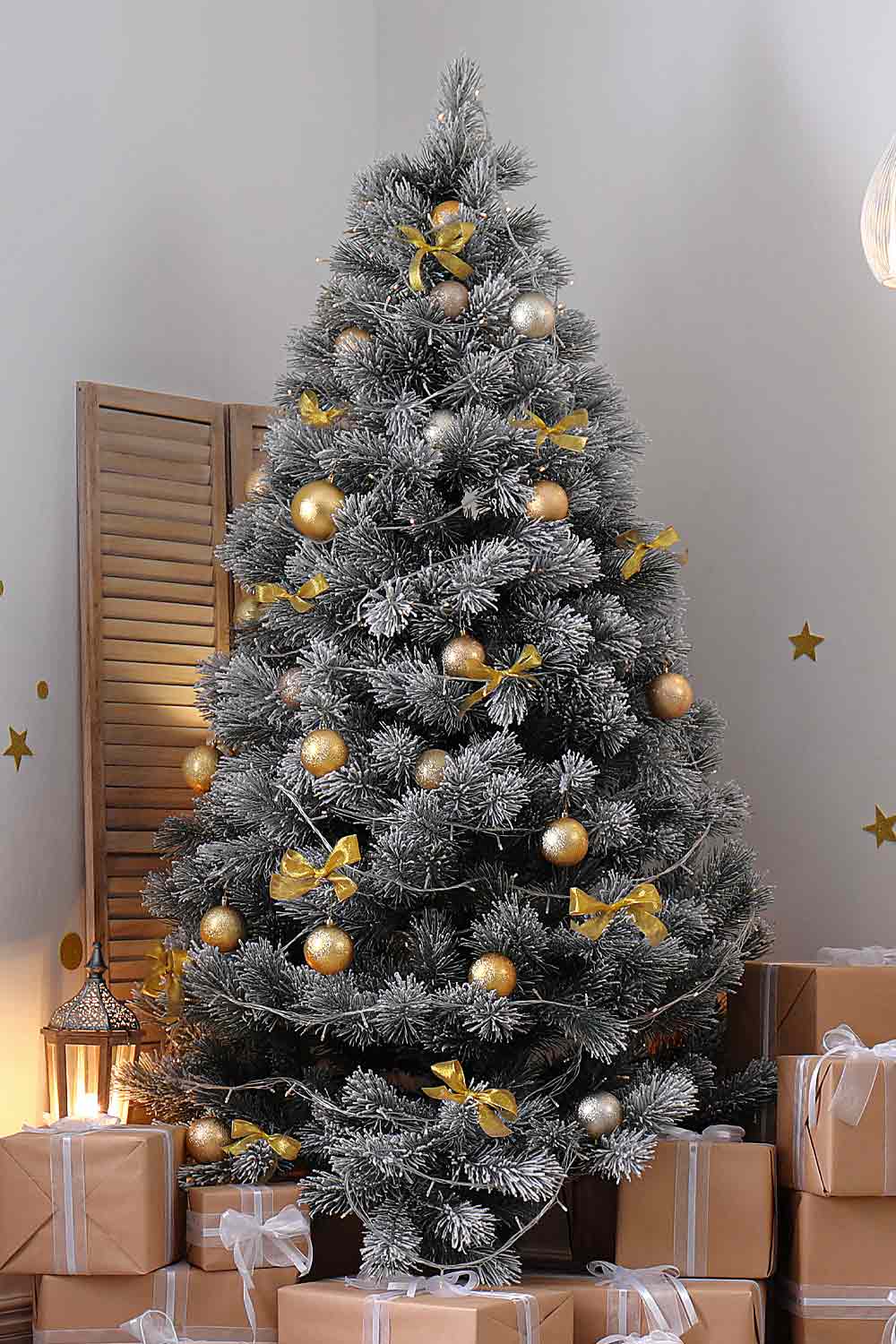 Source: Shutterstock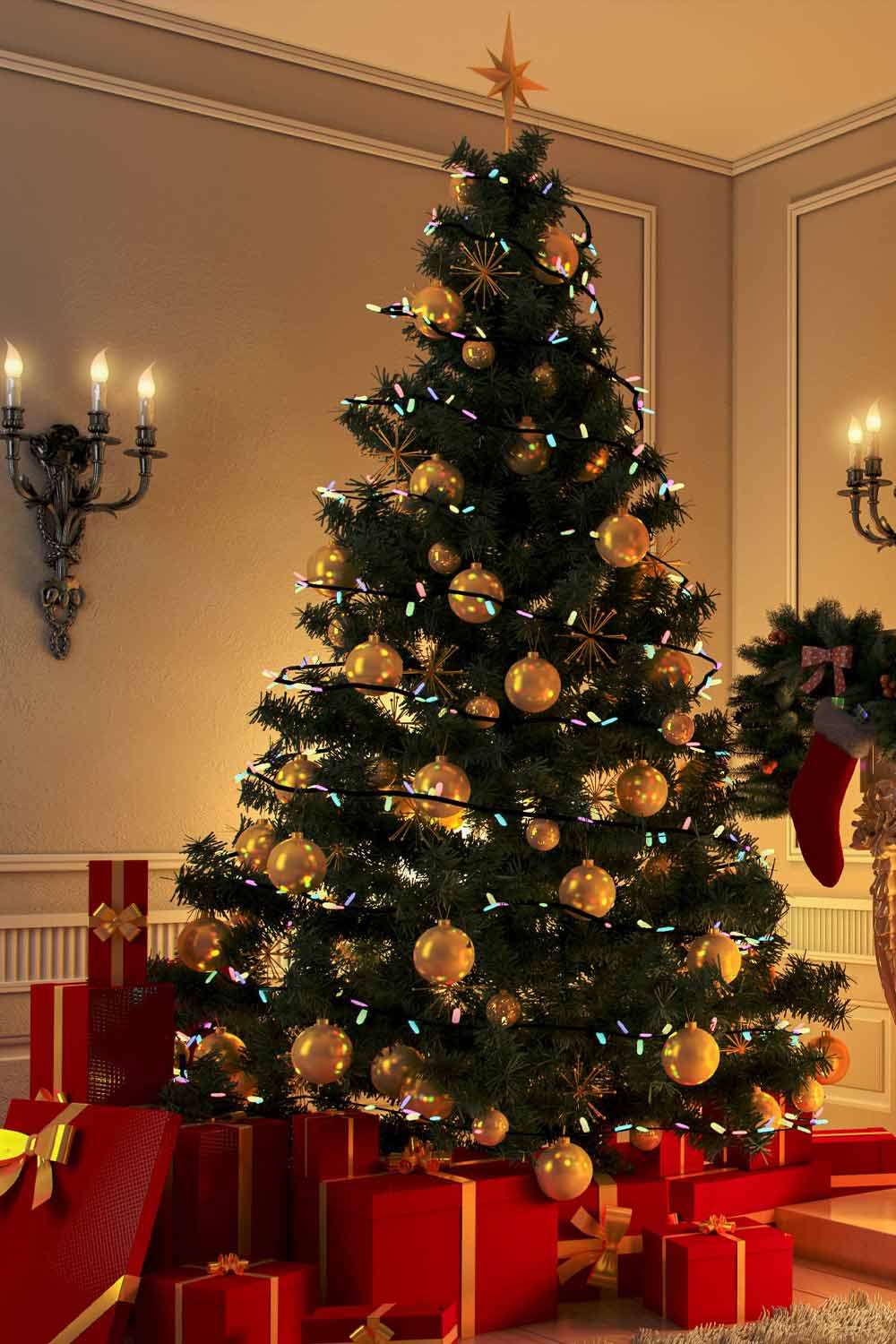 Source: Shutterstock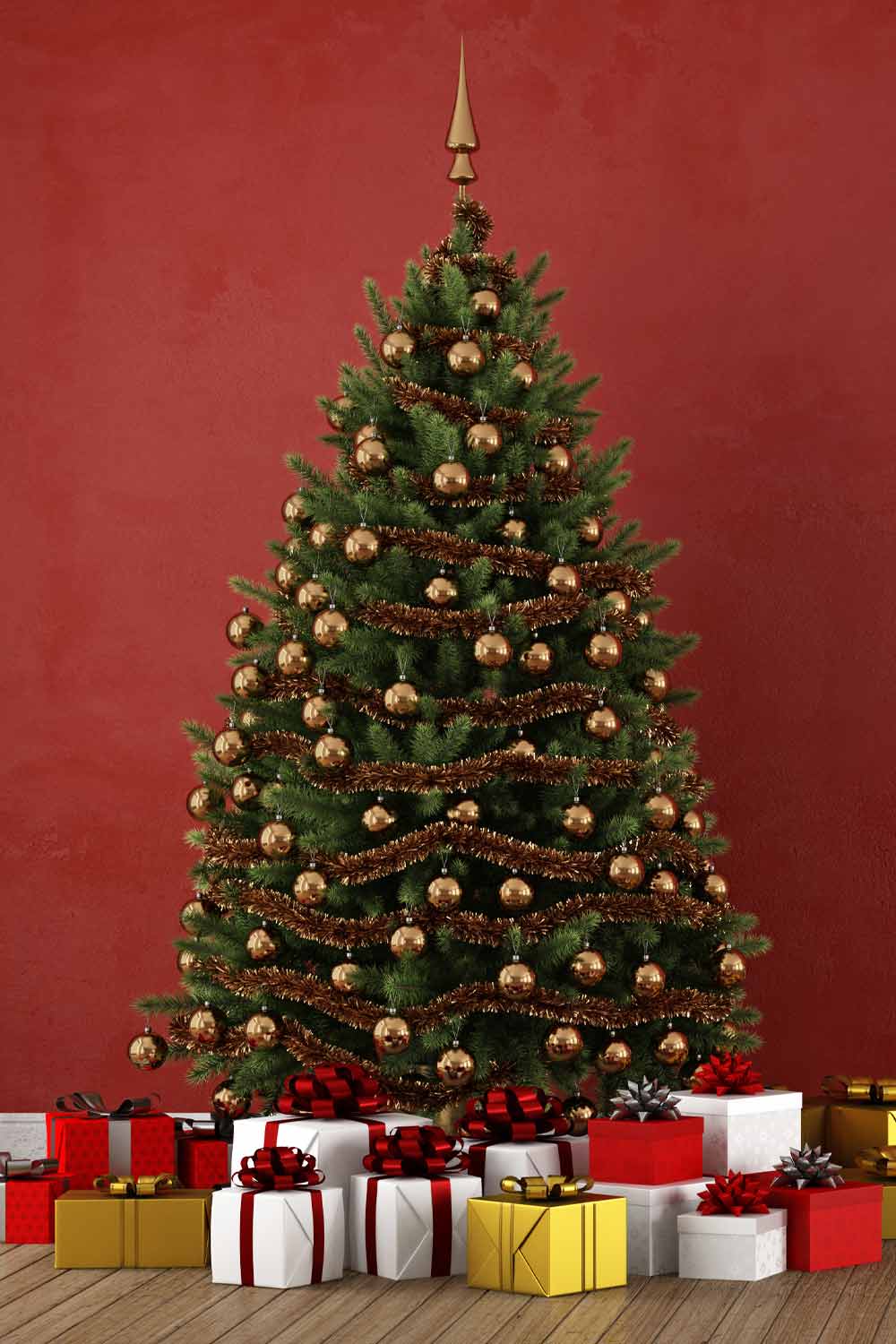 Source: Shutterstock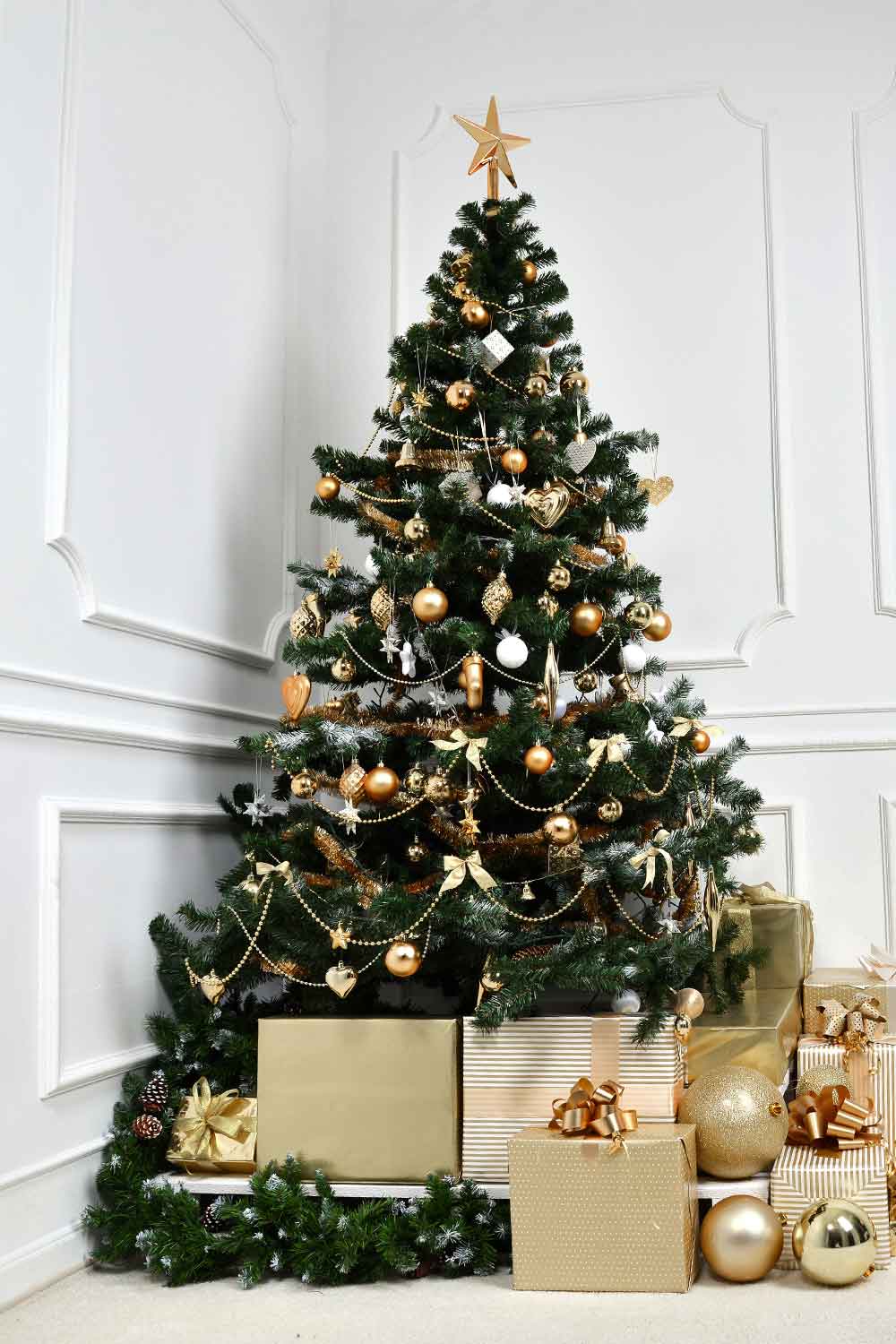 Source: Shutterstock
Creative Christmas Tree Decorating Ideas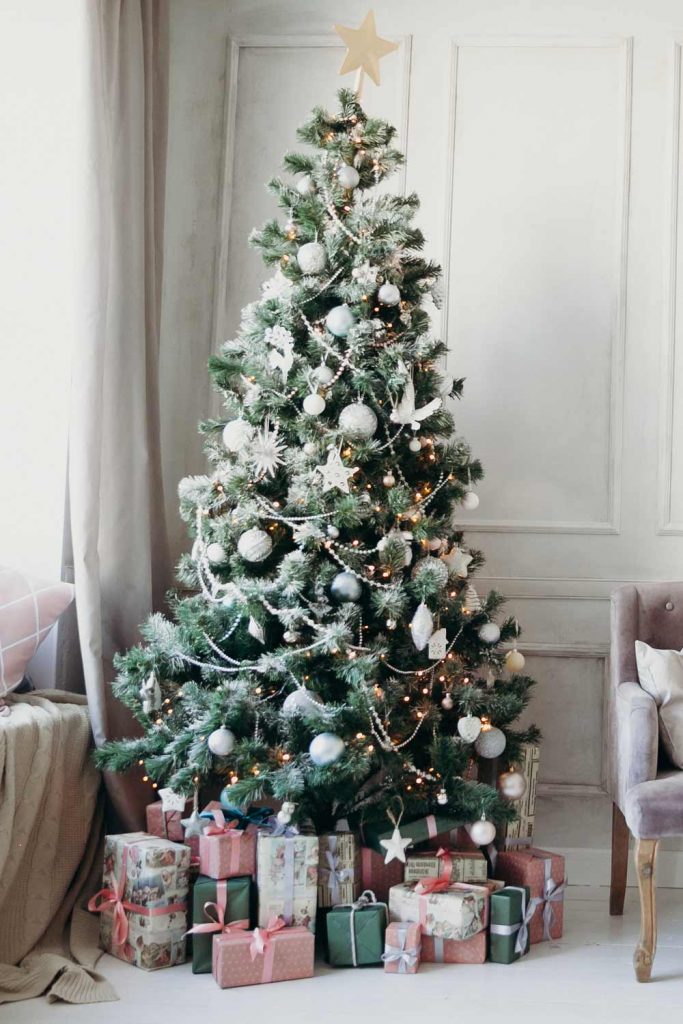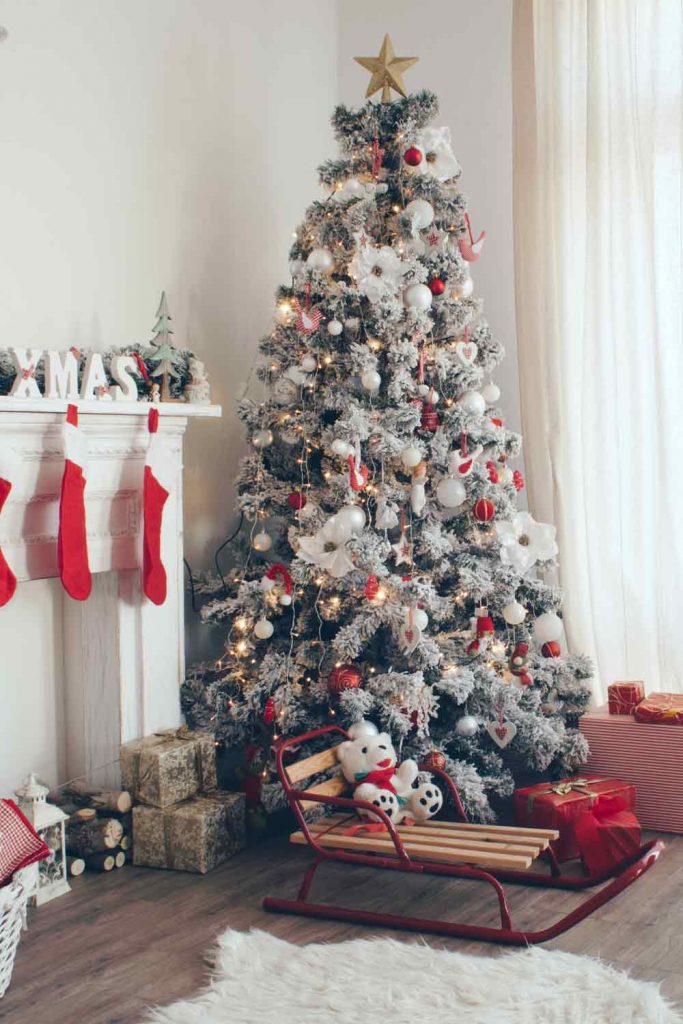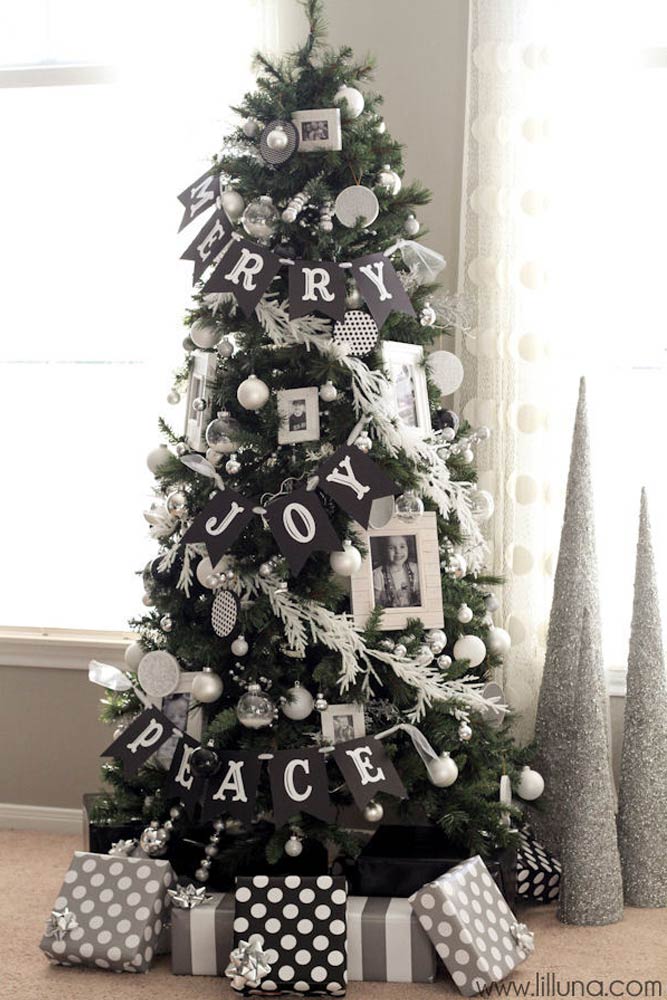 Source: Instagram/lillunakristyn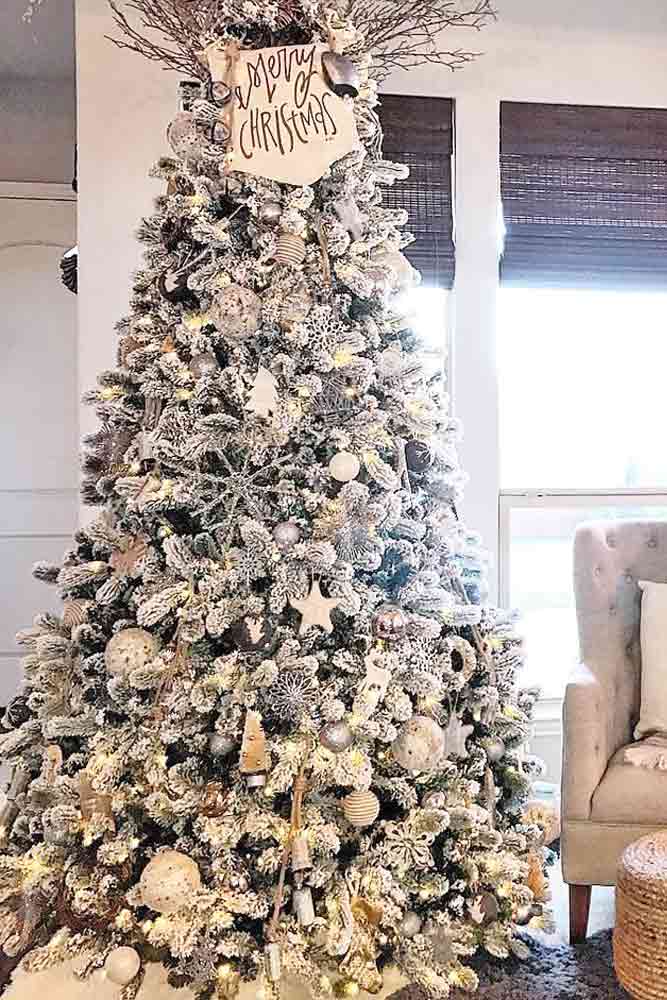 Source: Instagram/betterhomesandgardens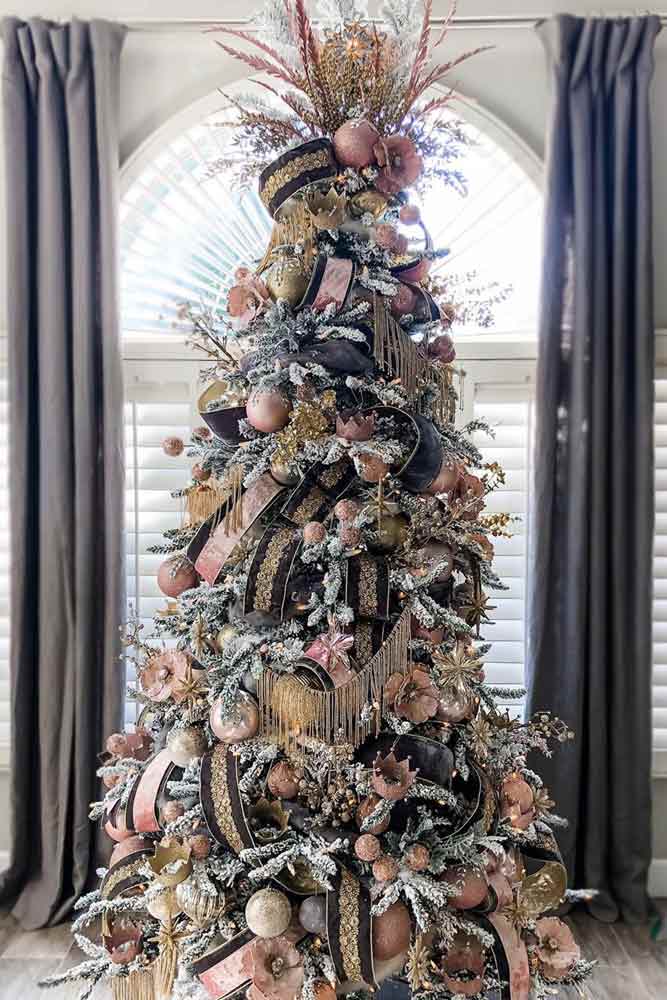 Source: Instagram/myevolvingspace
You can find garlands and other pieces of décor in the same store where you bought the appliances and décor for the outdoor lighting. And some of the pieces can be easily done at home. By the way, if you decide to embellish stairs or arches with Christmas garland inside the house, make sure that it matches your Christmas tree to create a perfectly harmonic decor and atmosphere.
Festive Red Christmas Decorating Ideas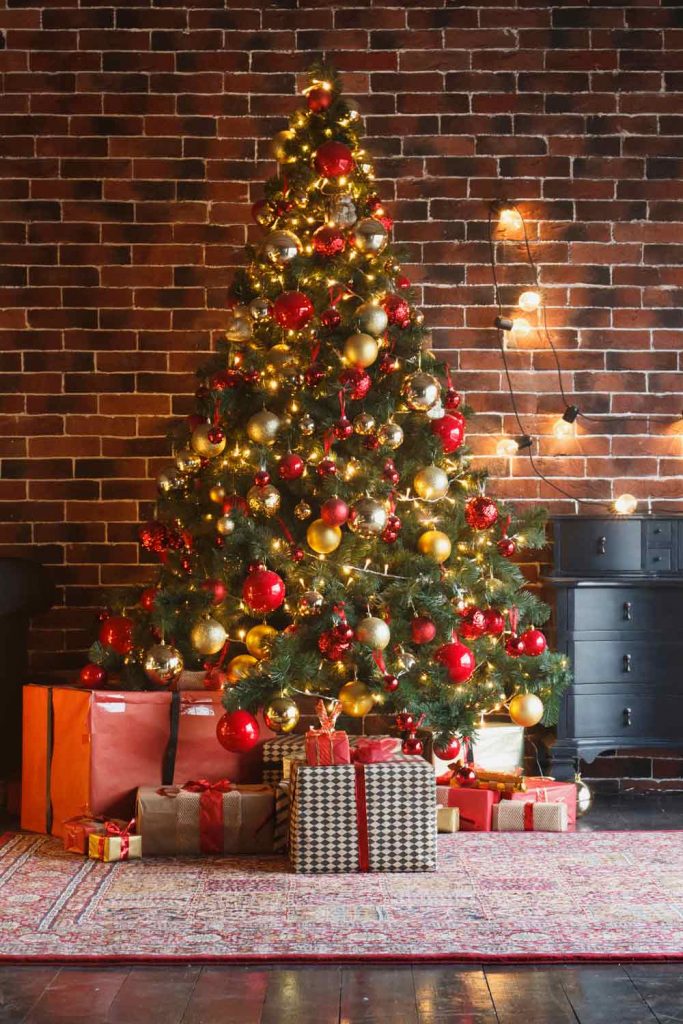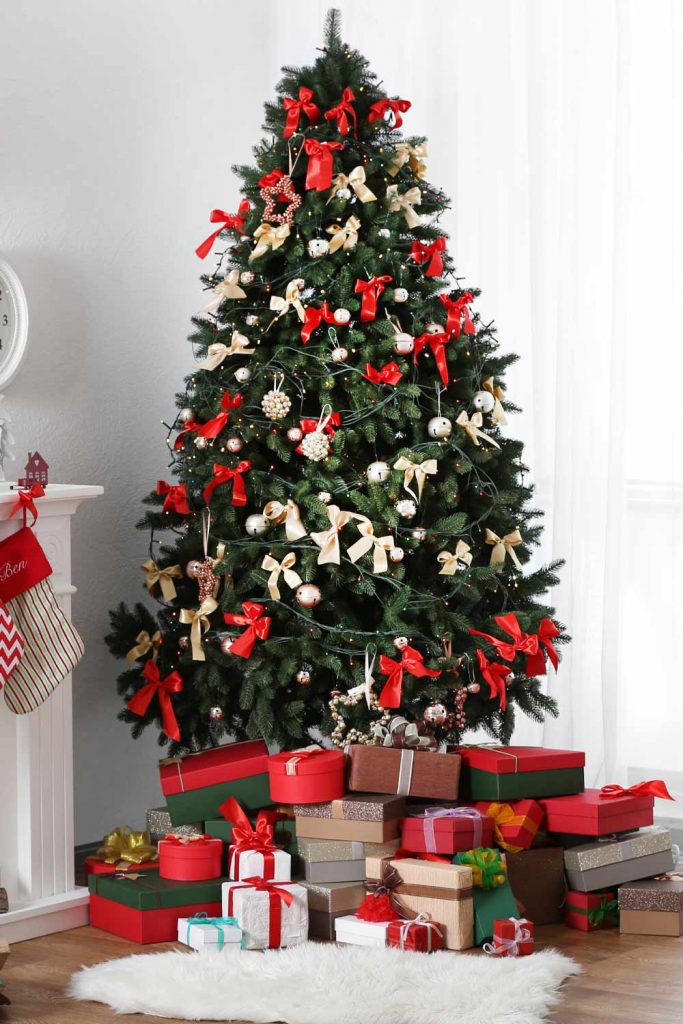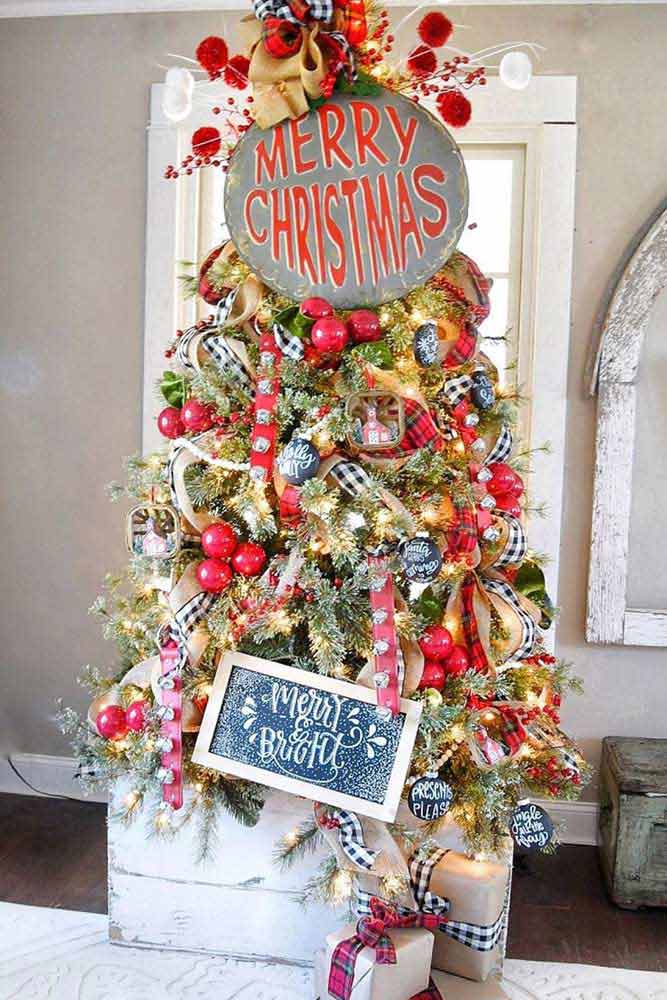 Source: Instagram/thepickledrose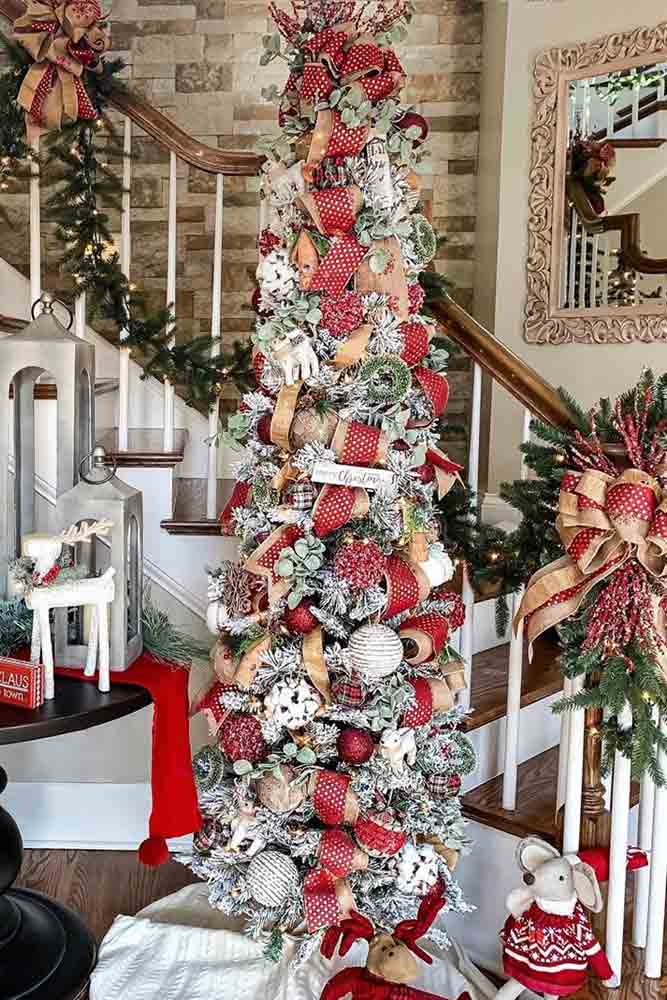 Source: Instagram/pollies_place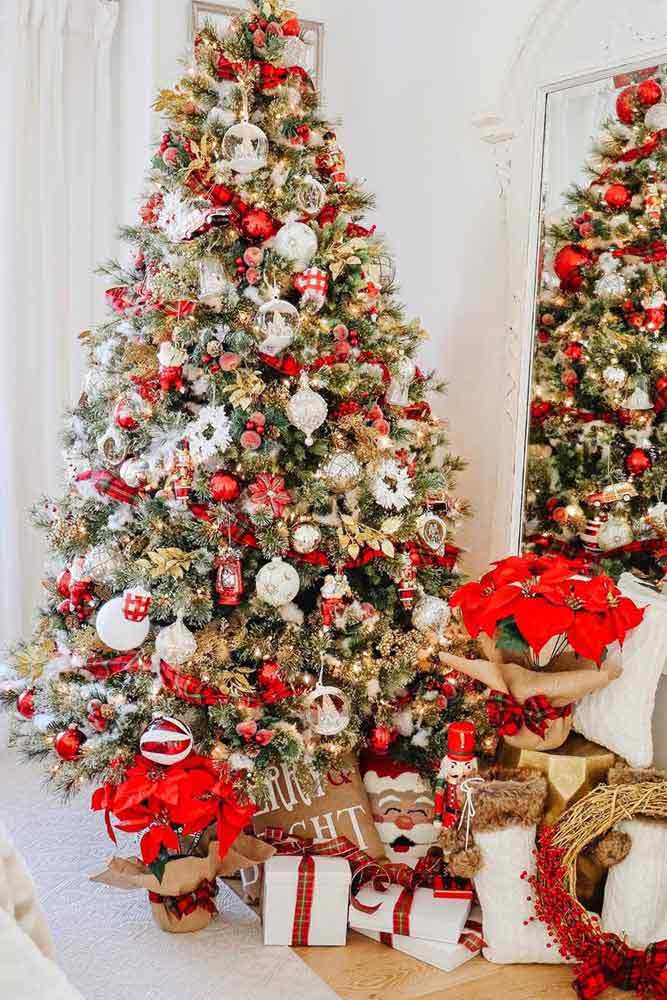 Source: Instagram/kristywicks
If your family has a Christmas tradition, it is better to let it pass over to the next generation. In case you ask us, we say that festive red hues are the most traditional ones.
Christmas Decorating Ideas With Plaid Print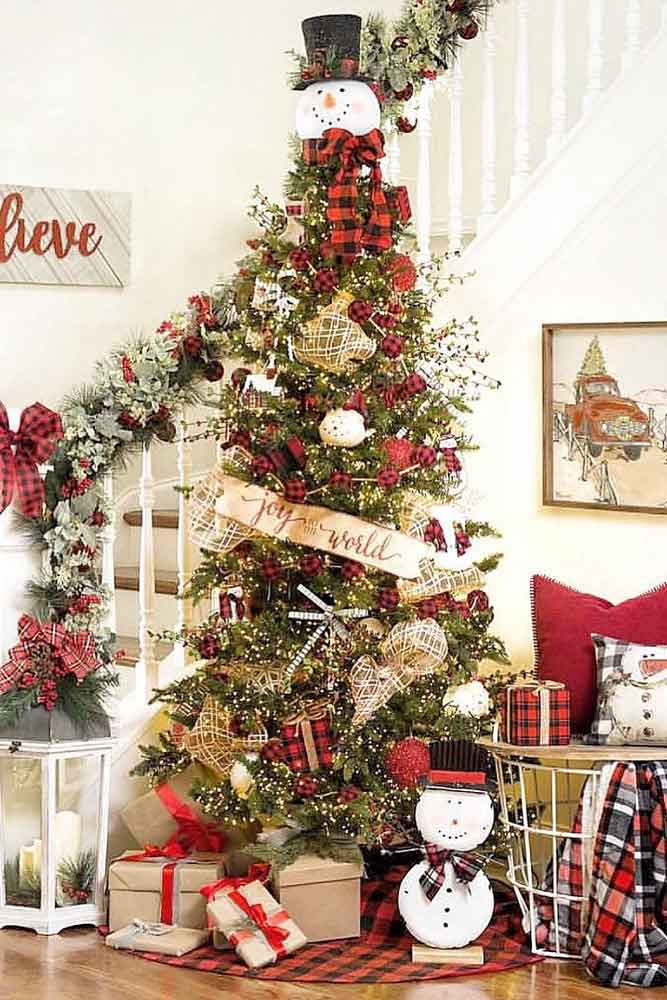 Source: Instagram/citygirlmeetsfarmboy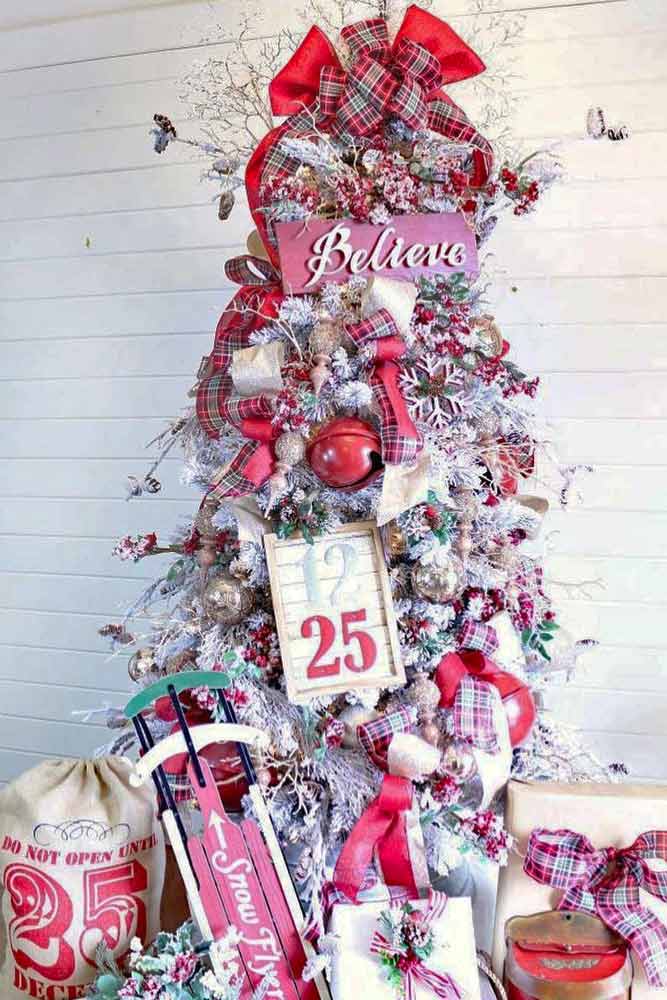 Source: Instagram/designdazzle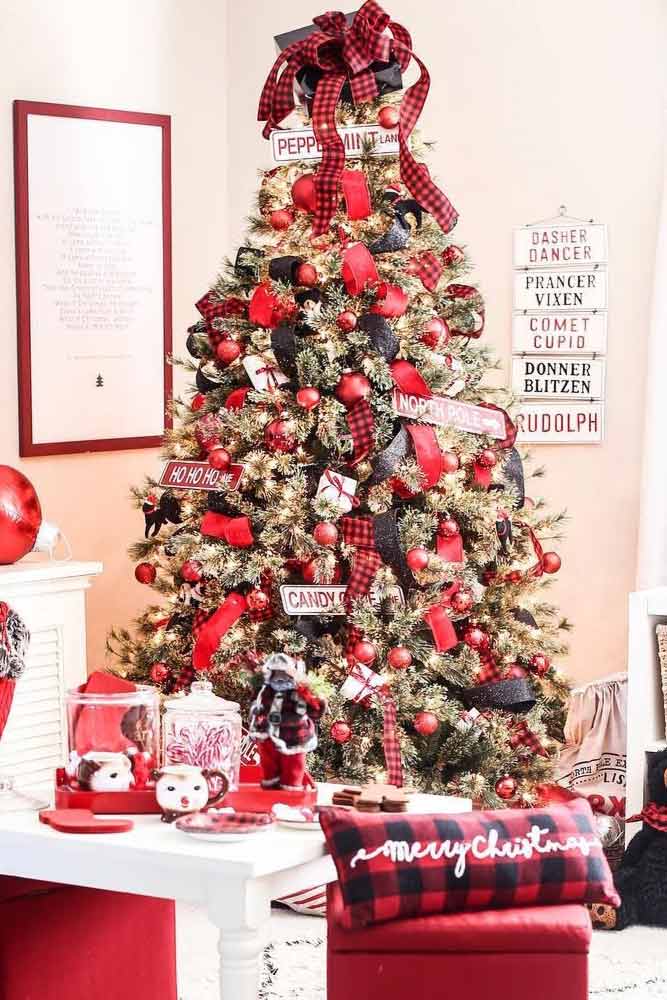 Source: Instagram/justdestinymag
Do you know that you will not need any headache remedies if you install this evergreen conifer at home? Folk medicine suggests that sleeping on a pillow filled with pine needles can relieve a headache.
Colorful Christmas Tree Decorating Ideas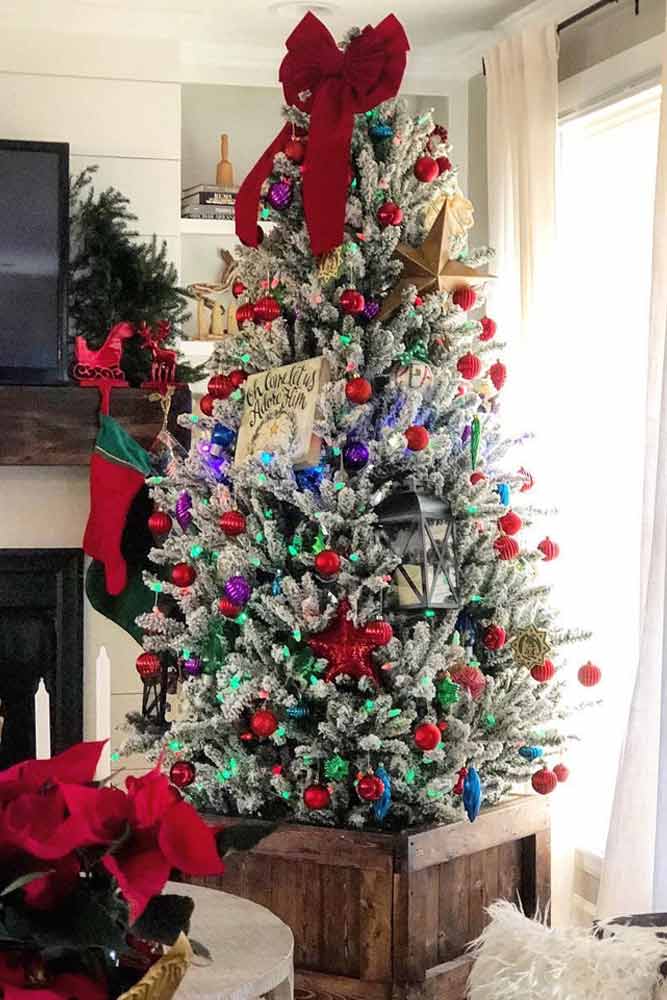 Source: Instagram/southernlivingmag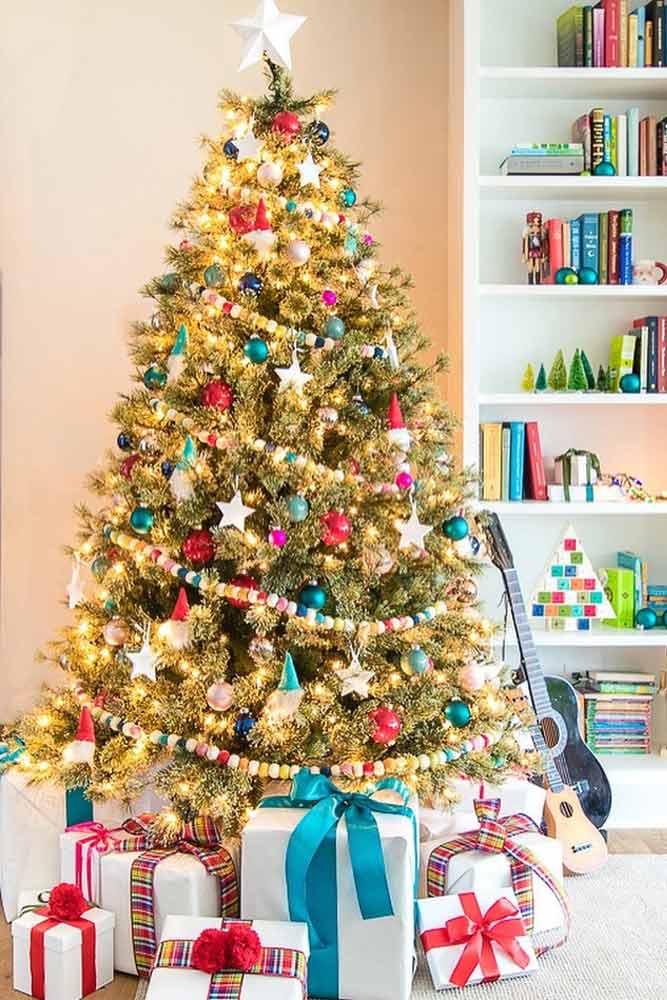 Source: Instagram/lilypadcottage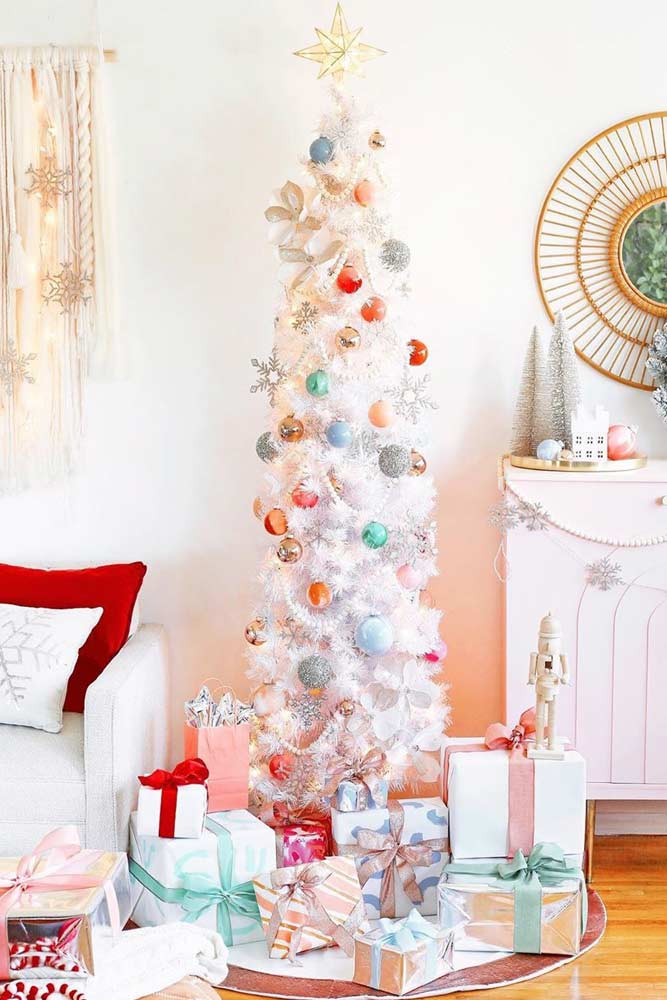 Source: Instagram/hotpinkpineapples
Some people just can't decide about the color palette that they wish their Christmas tree to refer to. If you belong to the category, worry not – there is a way out. You can introduce as many colors as you want as long as it brings you joy!
Traditional Christmas Decorating Ideas In Red Color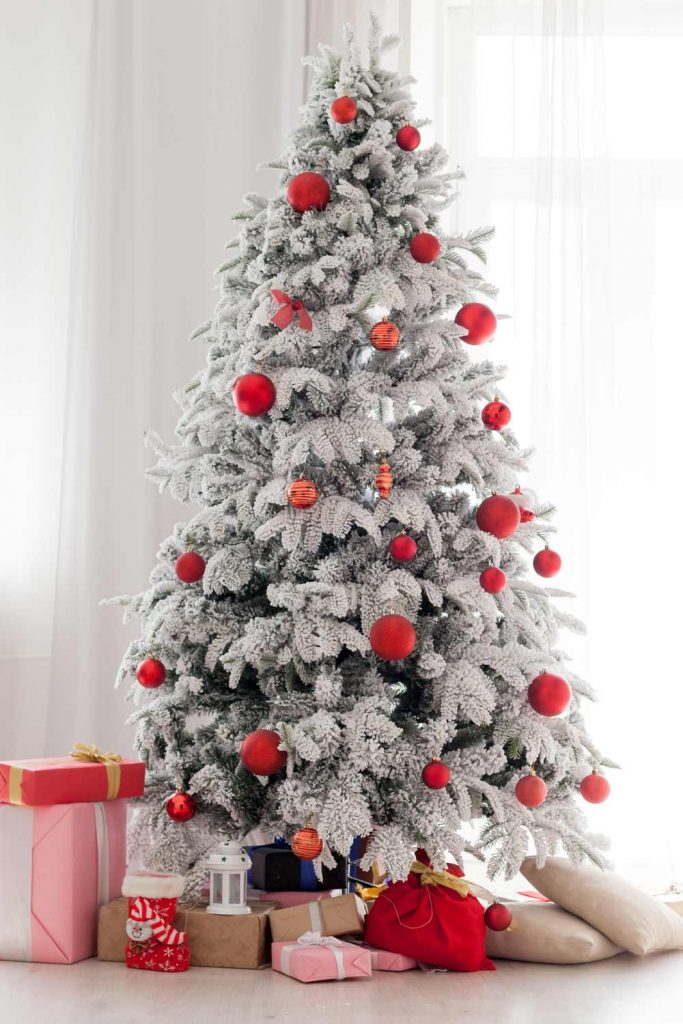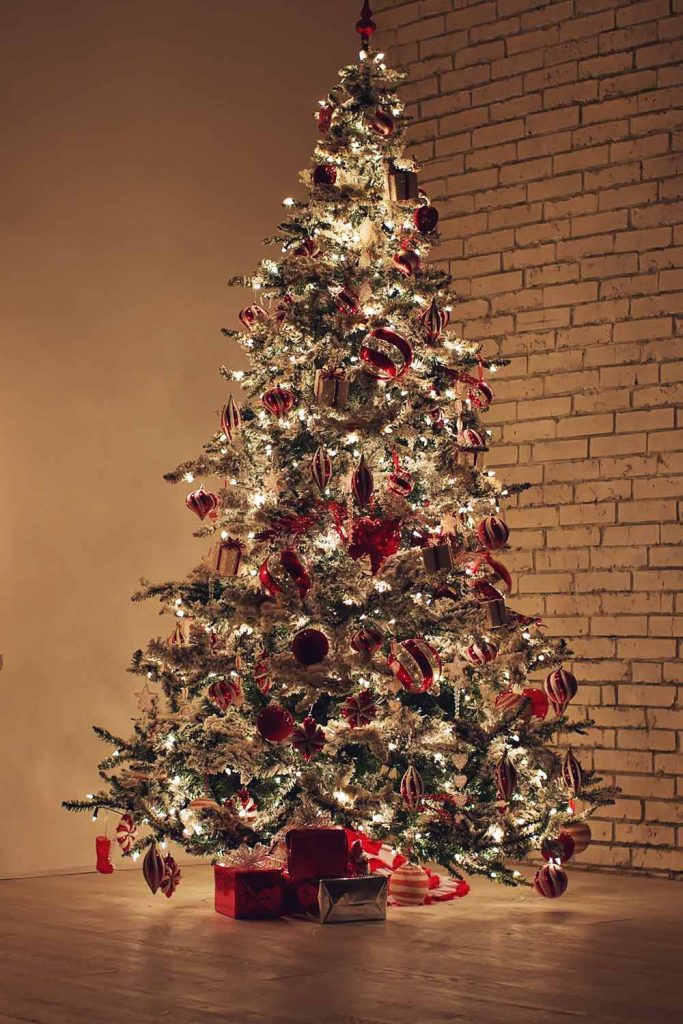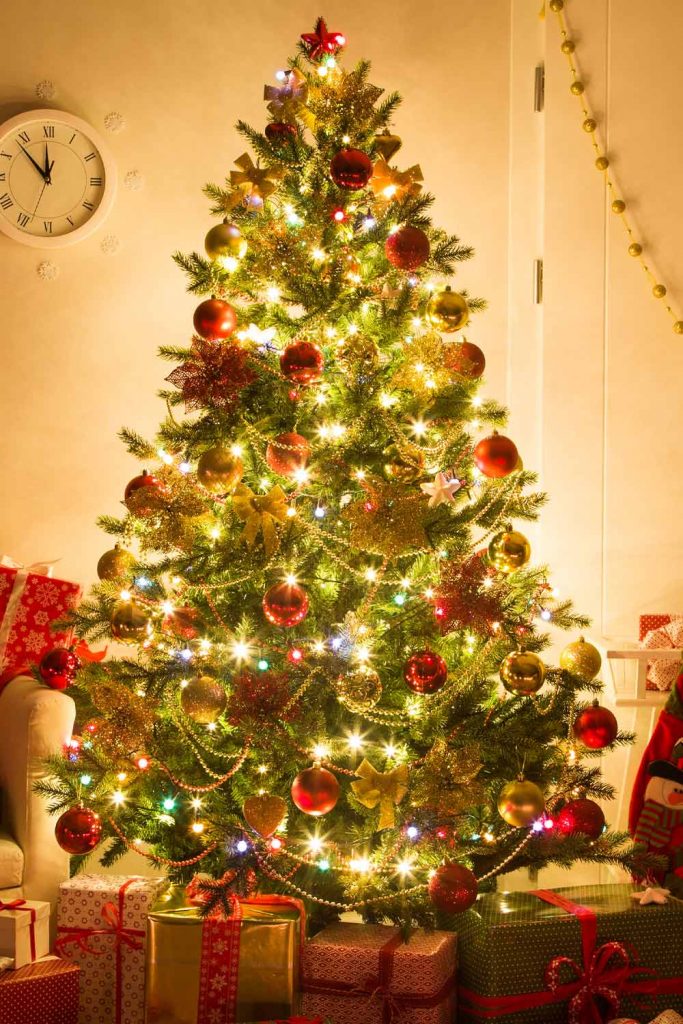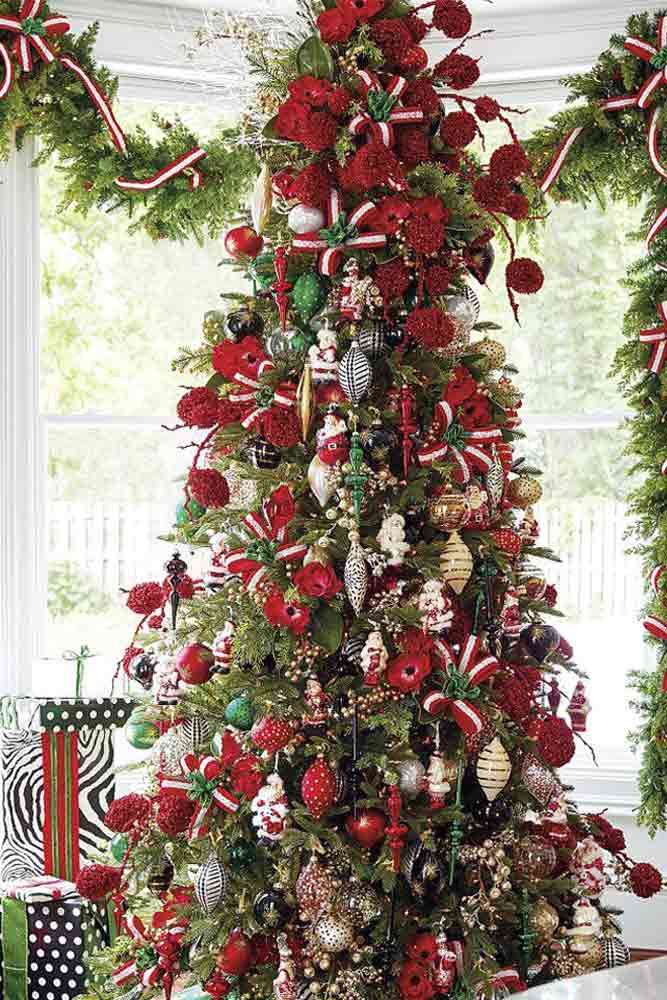 Source: Instagram/frontgate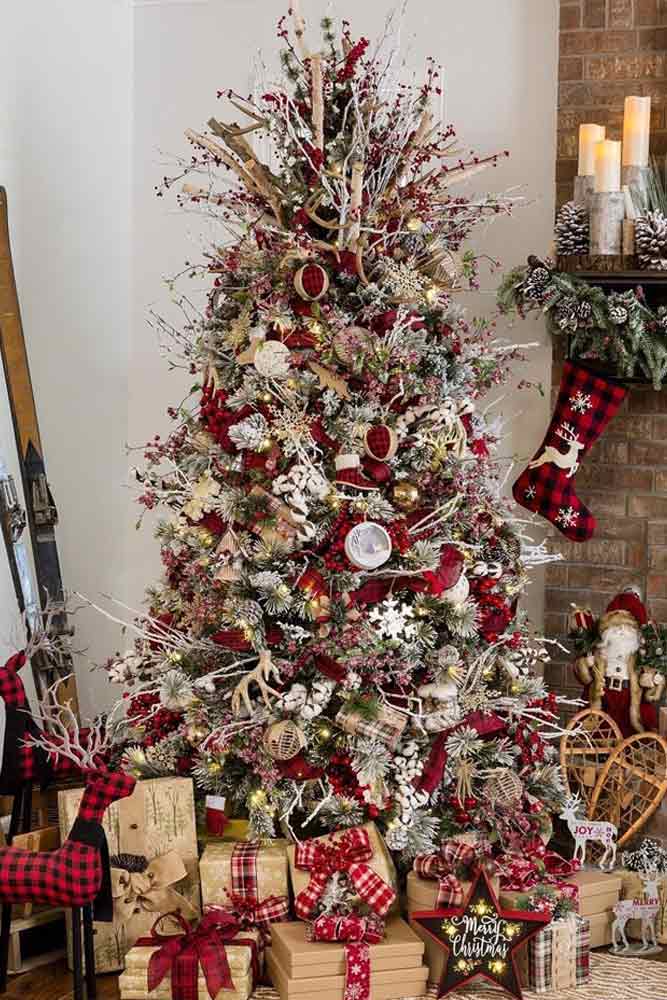 Source: Instagram/blessed_at_home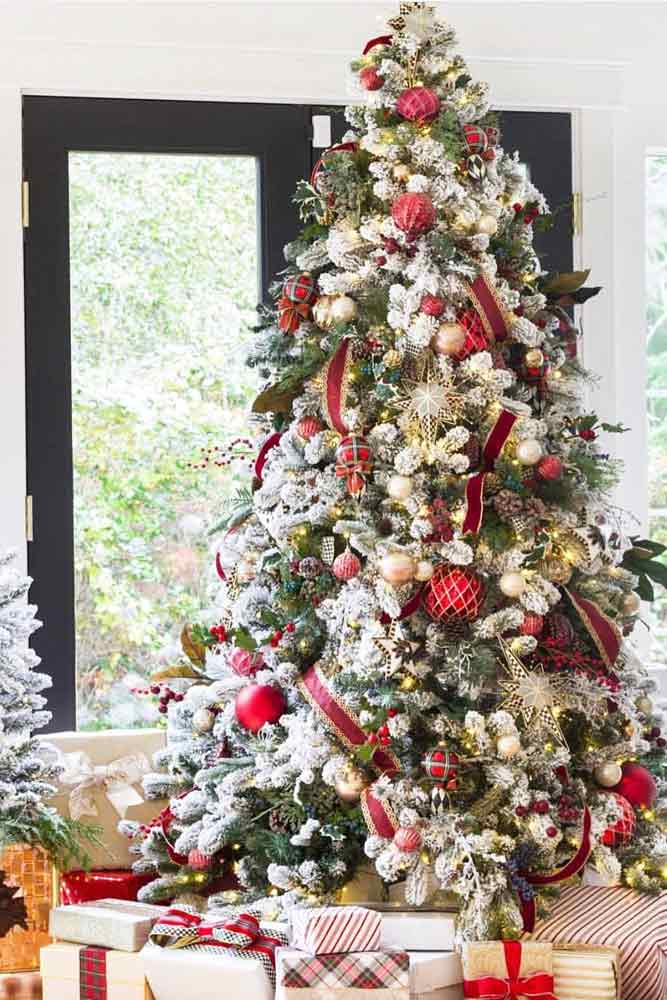 Source: Instagram/julie.thedesigntwins
There is no such thing as too much decoration on your Christmas tree. You should use all that you have in store and if that seems not enough – go out and buy some more!
Christmas Decoratings With White Ornaments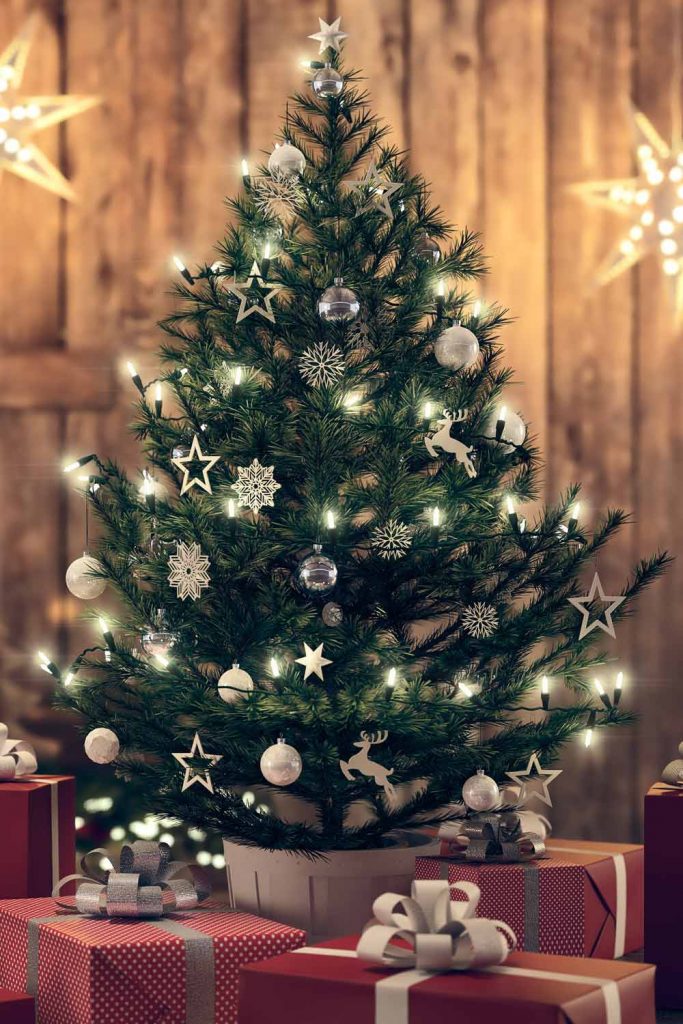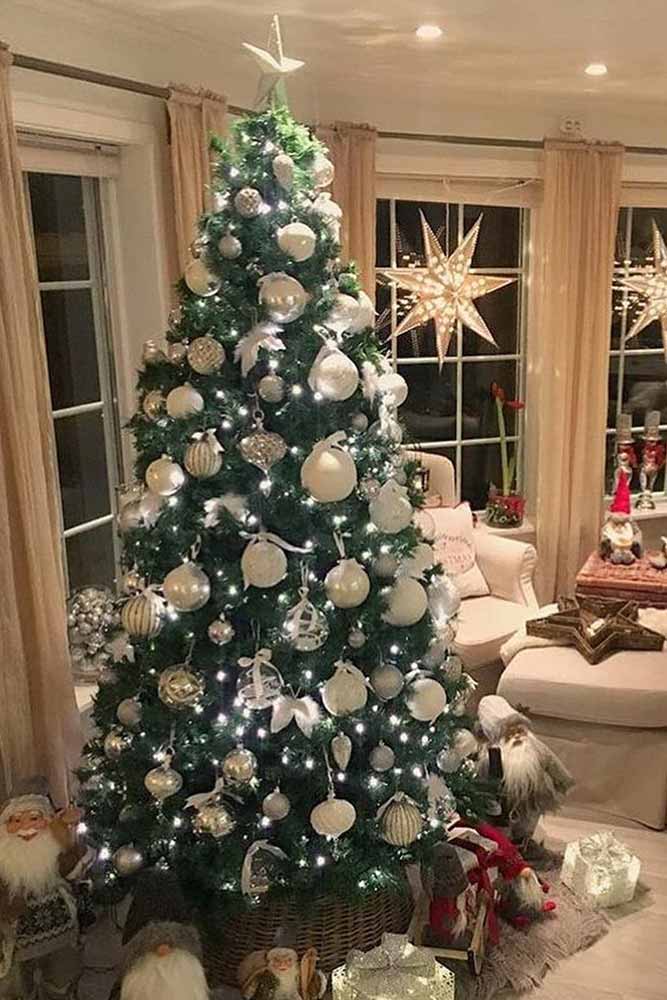 Source: Instagram/catzy83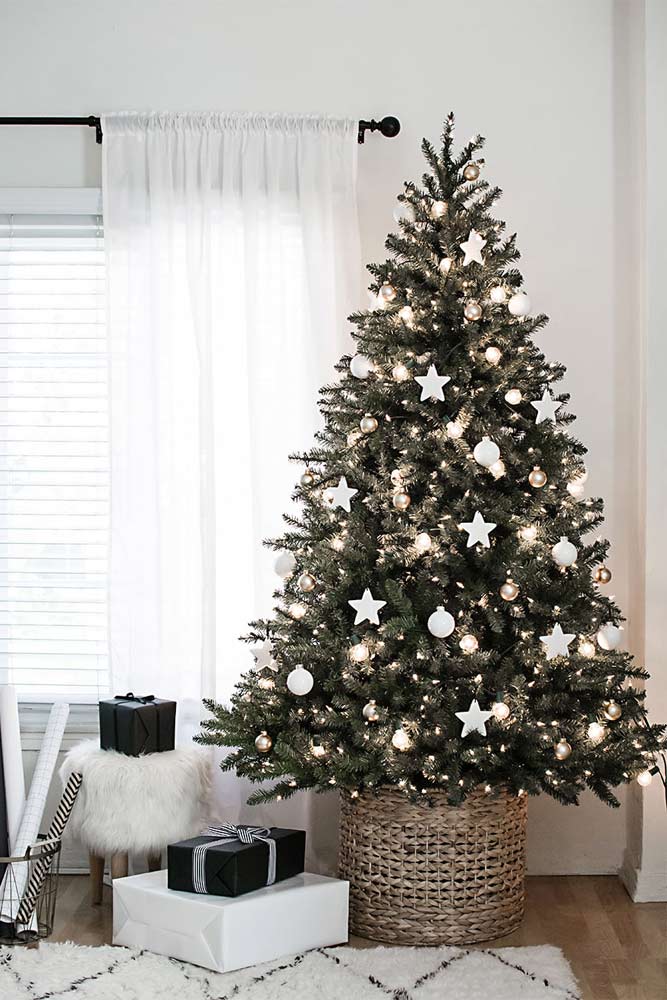 Source: Instagram/homeyohmy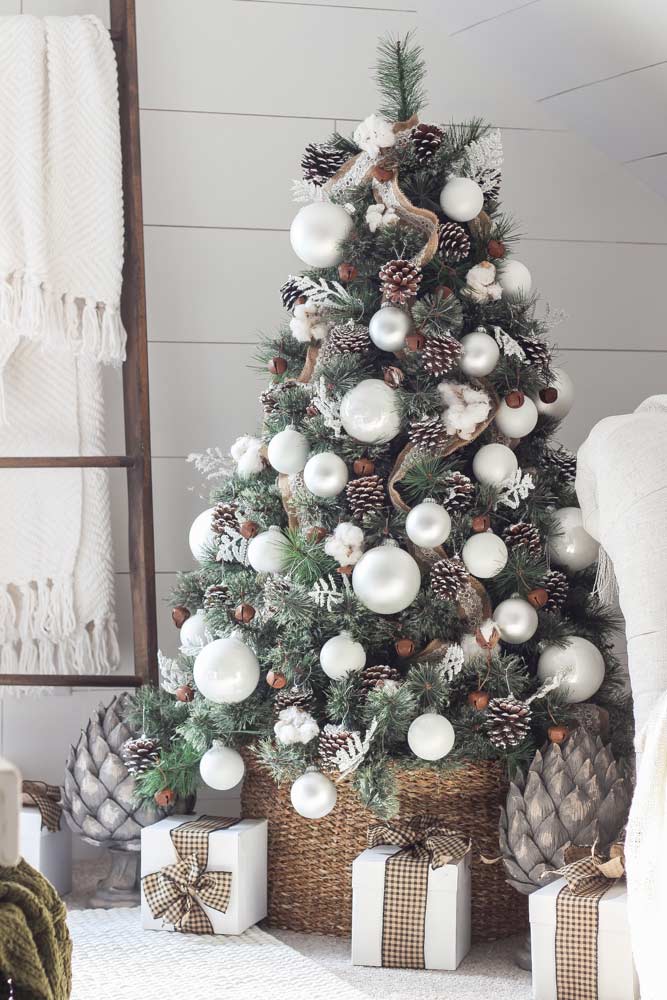 Source: Instagram/lizlovegrowswild
Some themes are just classy and elegant so that no matter the century outside, they seem fit and perfect. When you wish to add some harmony and gentleness to the atmosphere – white ornament décor is what you should opt for!
Christmas Decorating In White And Gold Colors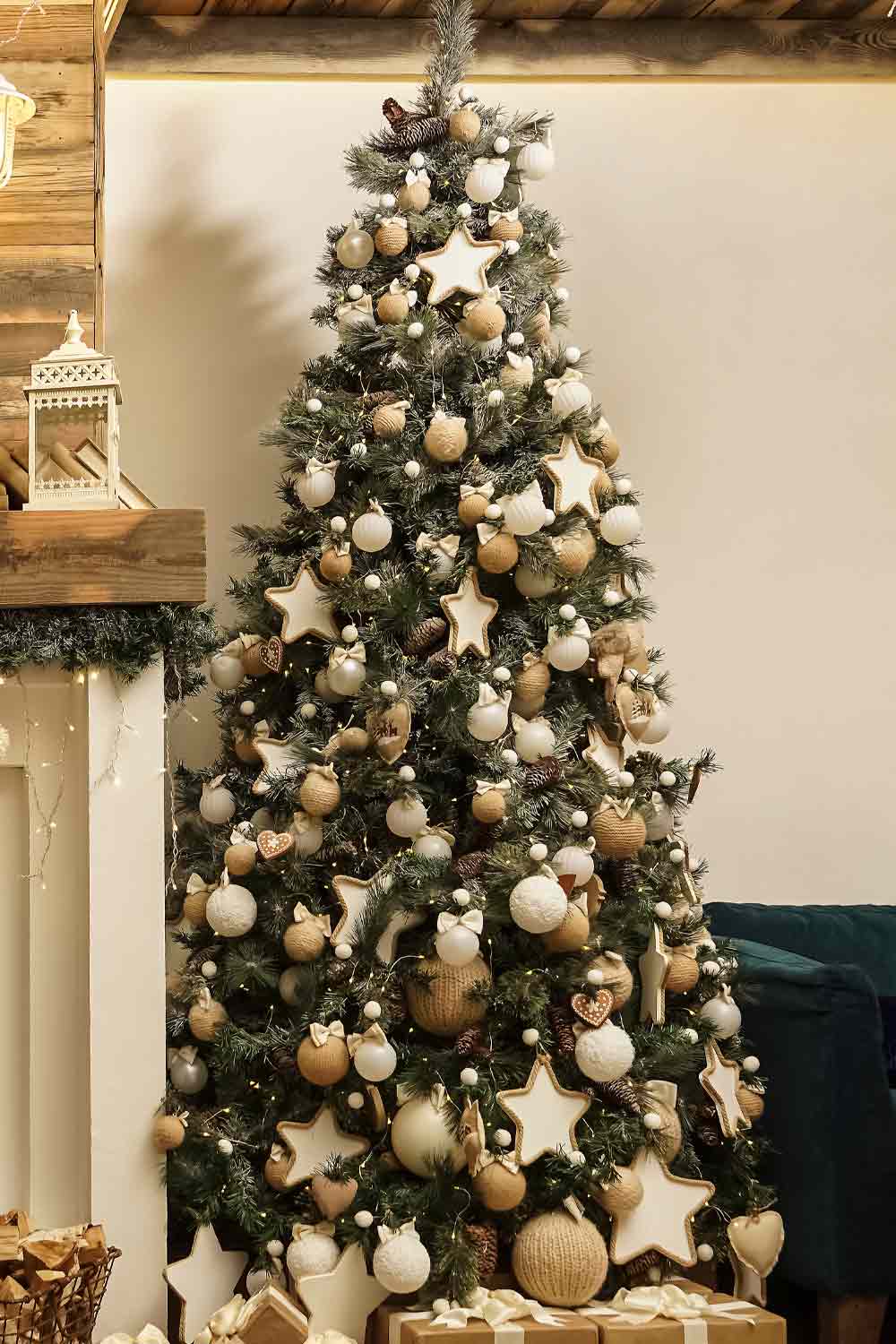 Source: Shutterstock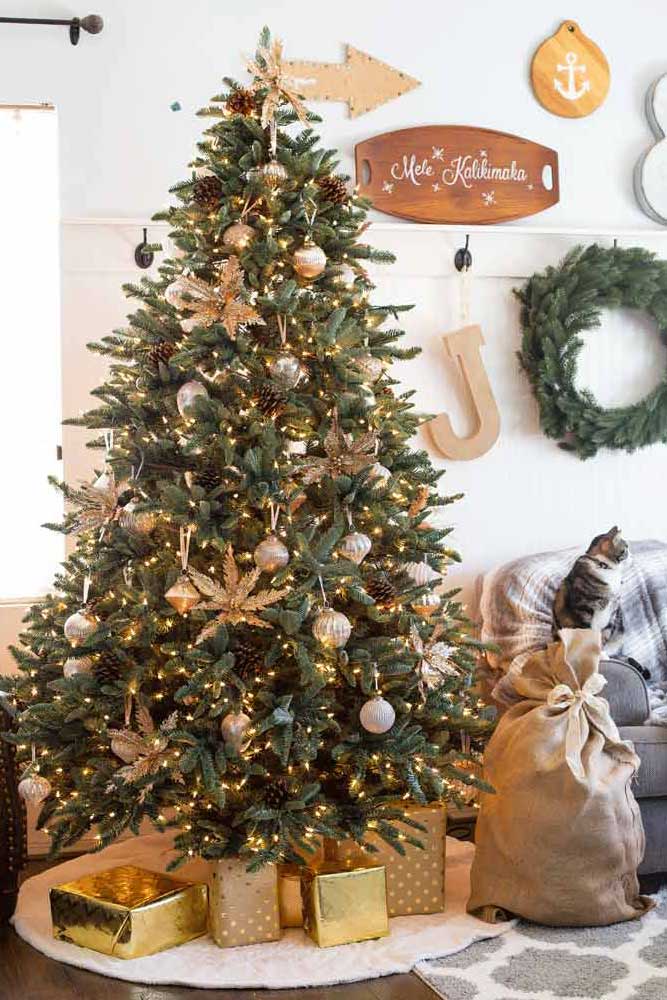 Source: Instagram/domesticallyspeaking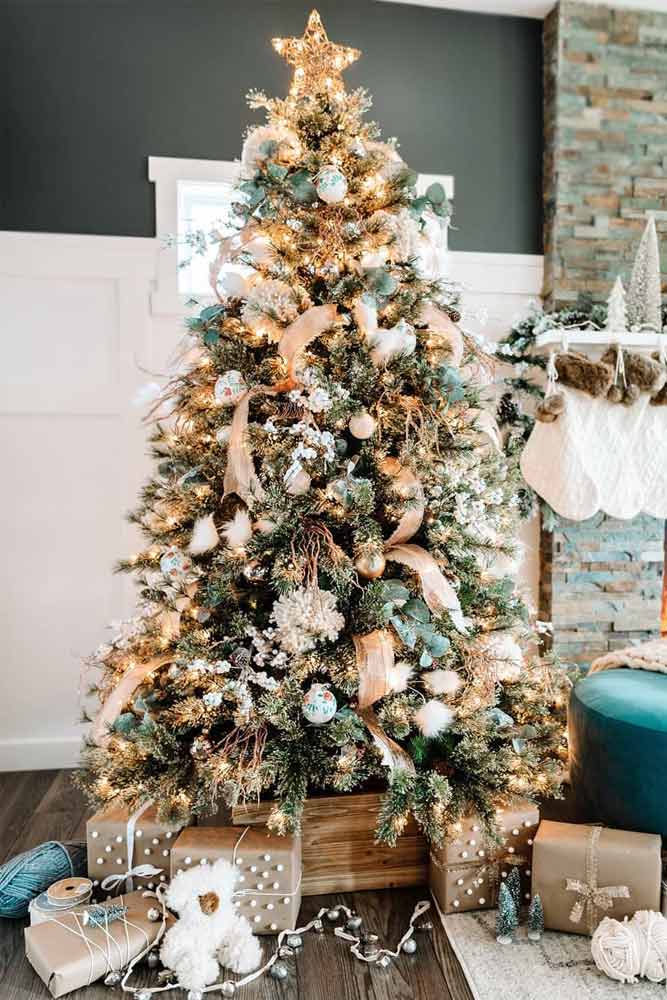 Source: Instagram/fancythingsblog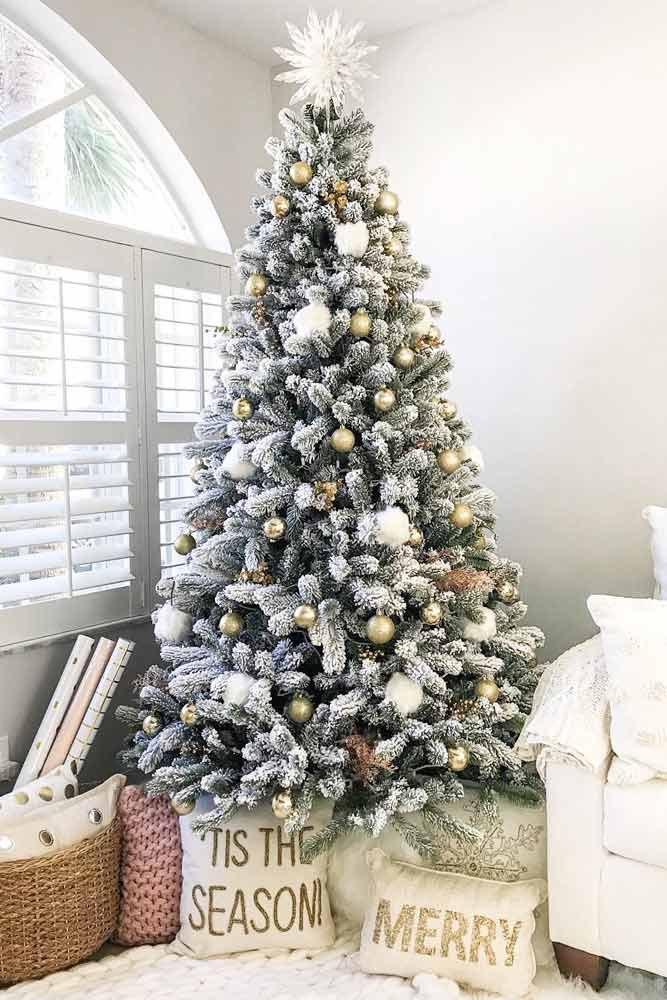 Source: Instagram/thediymommy
At times white-themed Christmas tree may indeed look a little cooler, and if you want some warmer touch to it – introduce gold color in. It is surprising how great the warmth of the gold decoration and the cool undertone of white ones intertwine and result in something so magical!
White And Red Christmas Decorating Ideas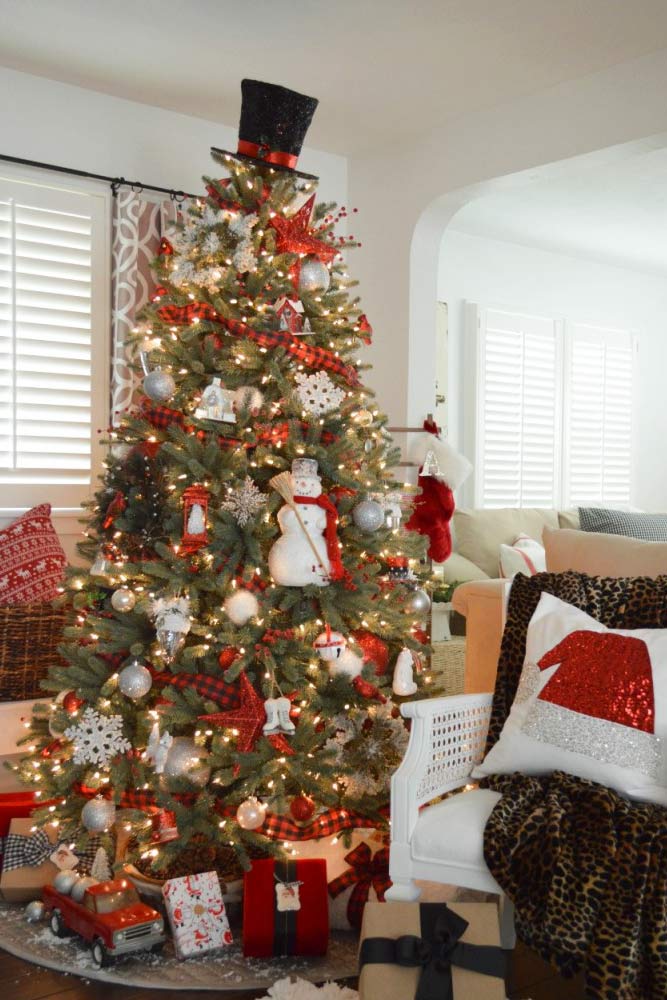 Source: Instagram/foxhollowcottage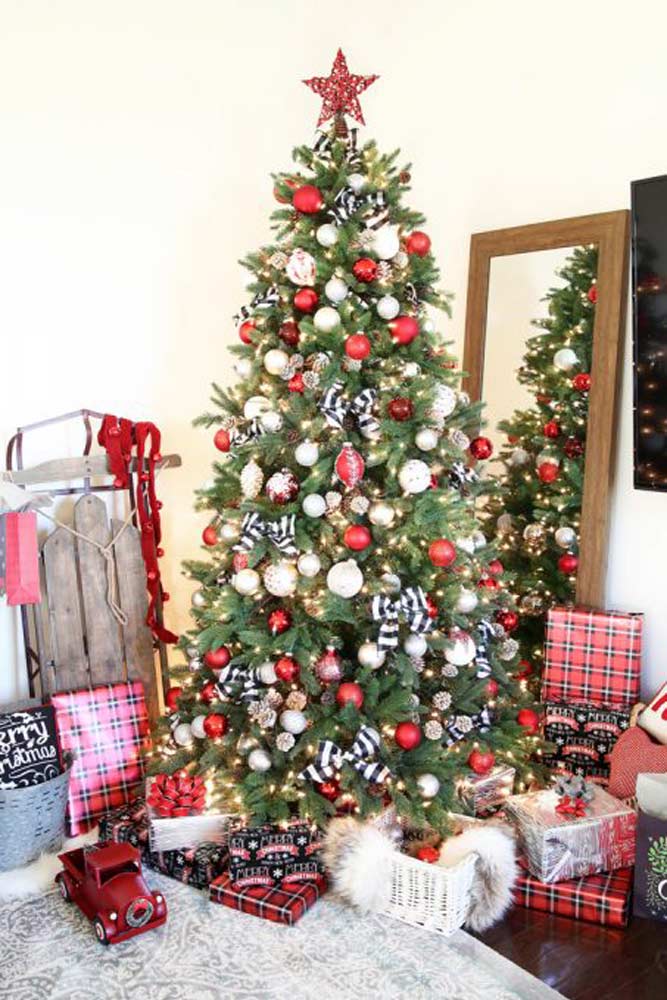 Source: Instagram/abbyorganizes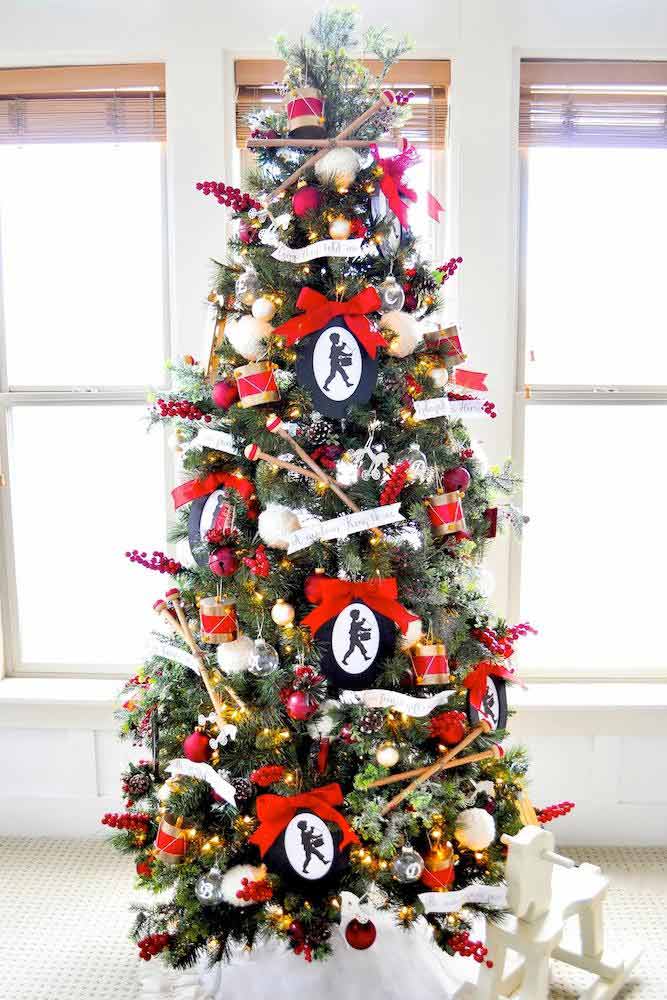 Source: Instagram/karaspartyideas
If for some reason, gold hues do not match your taste, there are always classy ones to experiment with. When you combine both red and white, the outcome will make you awe!
Blue Color For Christmas Tree Decoration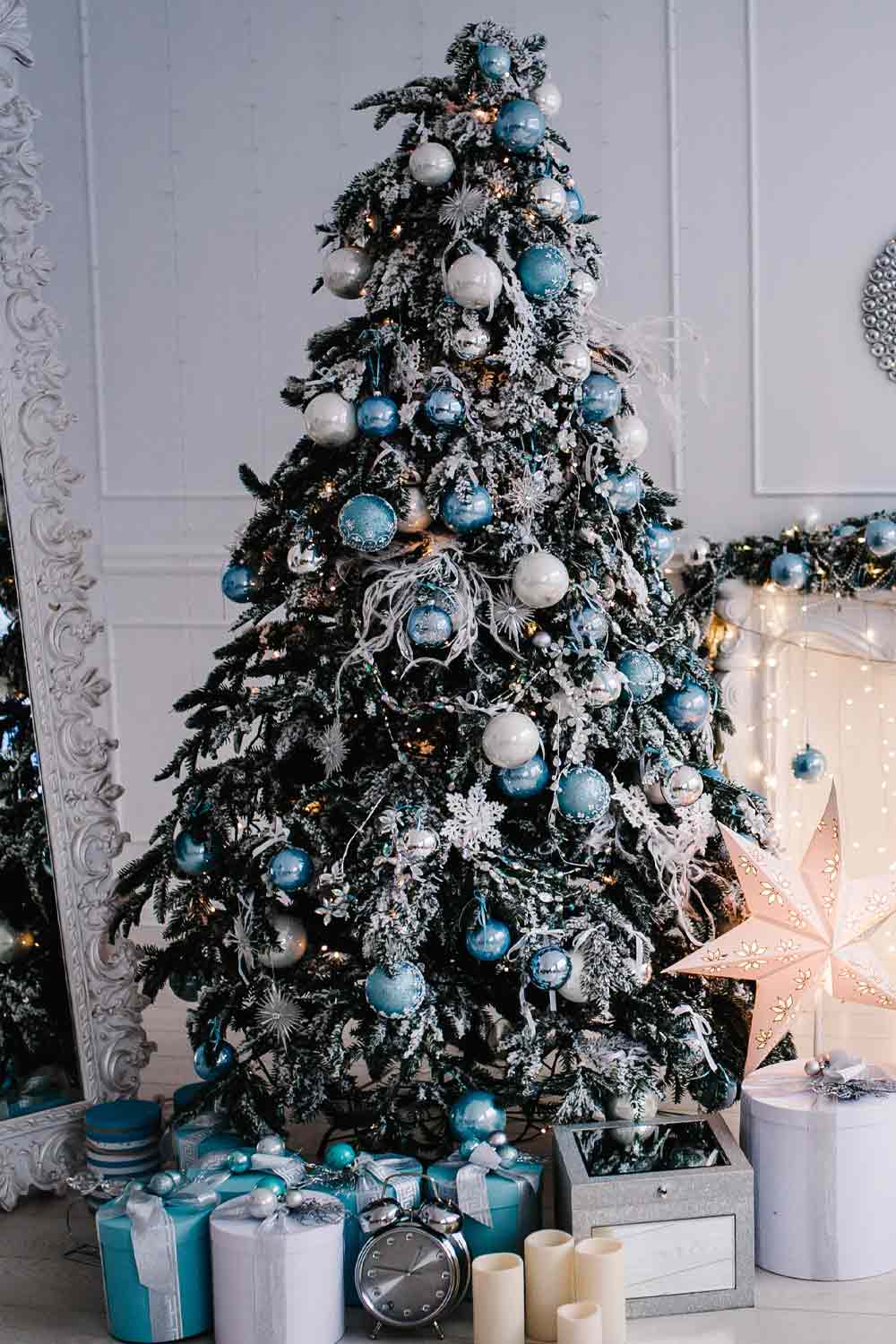 Source: Shutterstock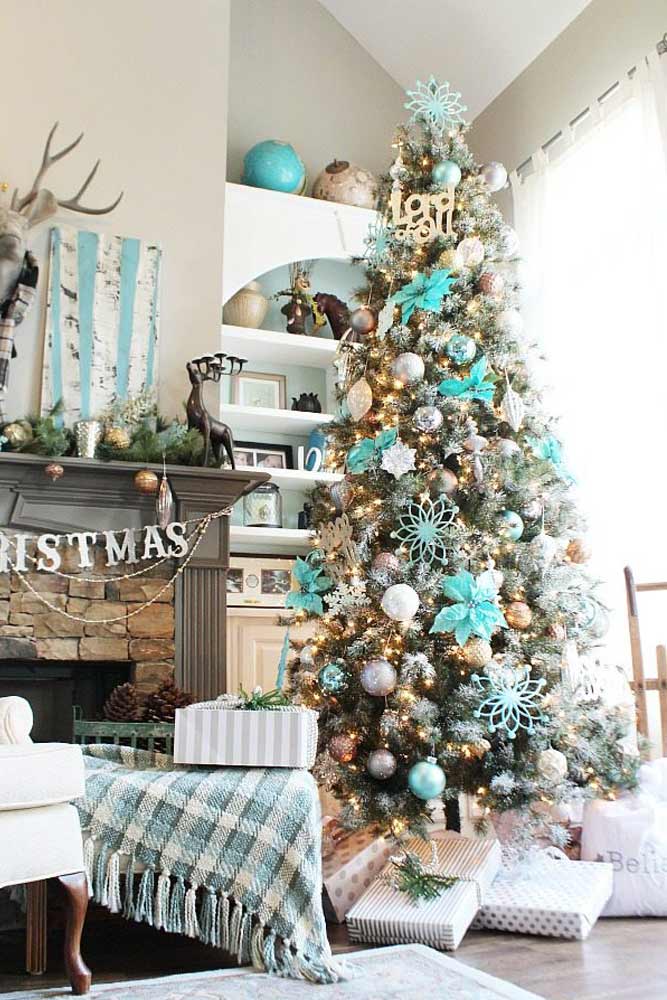 Source: Instagram/refreshrestyle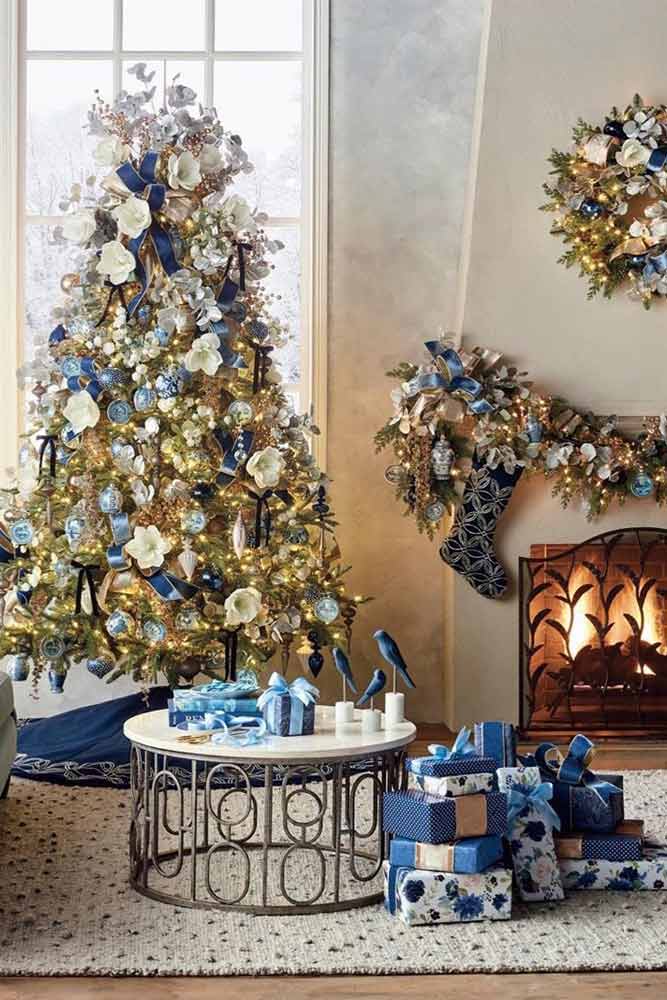 Source: Instagram/bowerpowerblog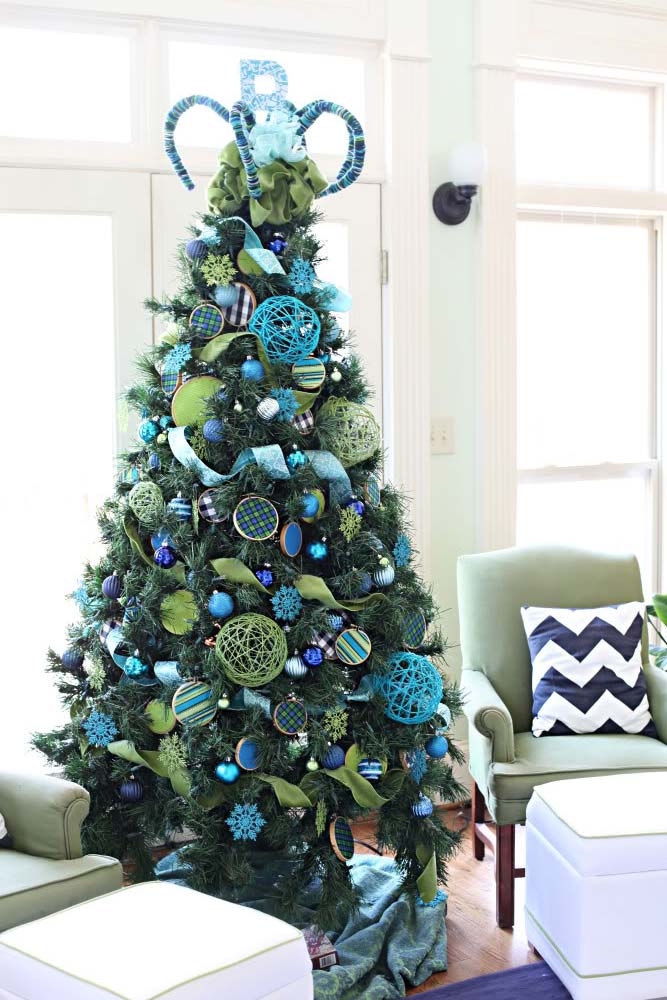 Source: Instagram/fancythingsblog
We must admit that the traditional approach does not work in all cases. If you are wondering what's new in decoration fashion – we say bright colors are. Those of you who are in love with blue hues – you are welcome!
Green Shades For Christmas Decorating Ideas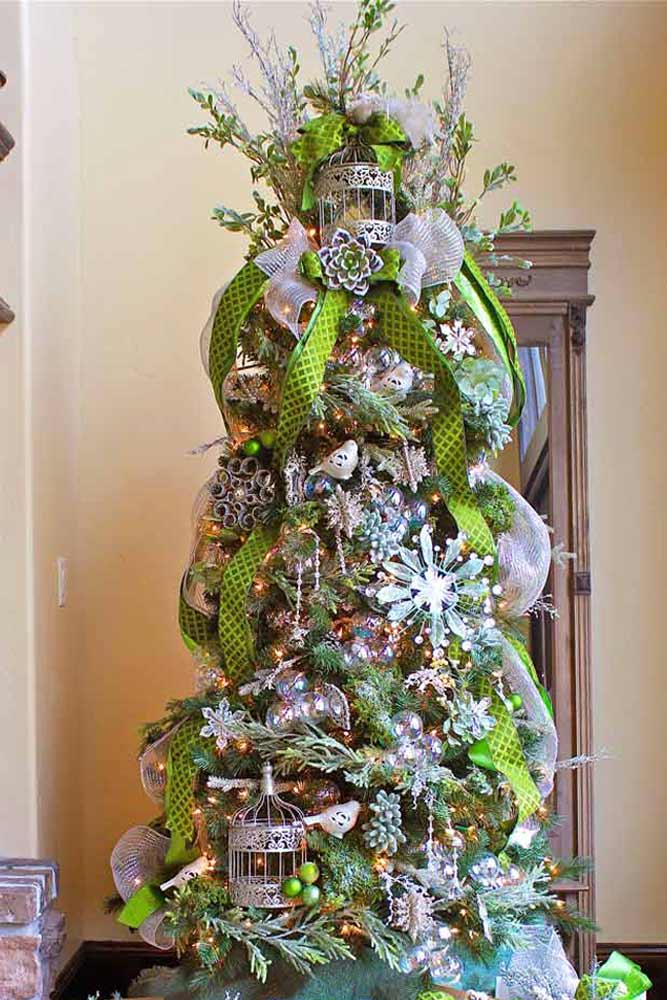 Source: Instagram/designdazzle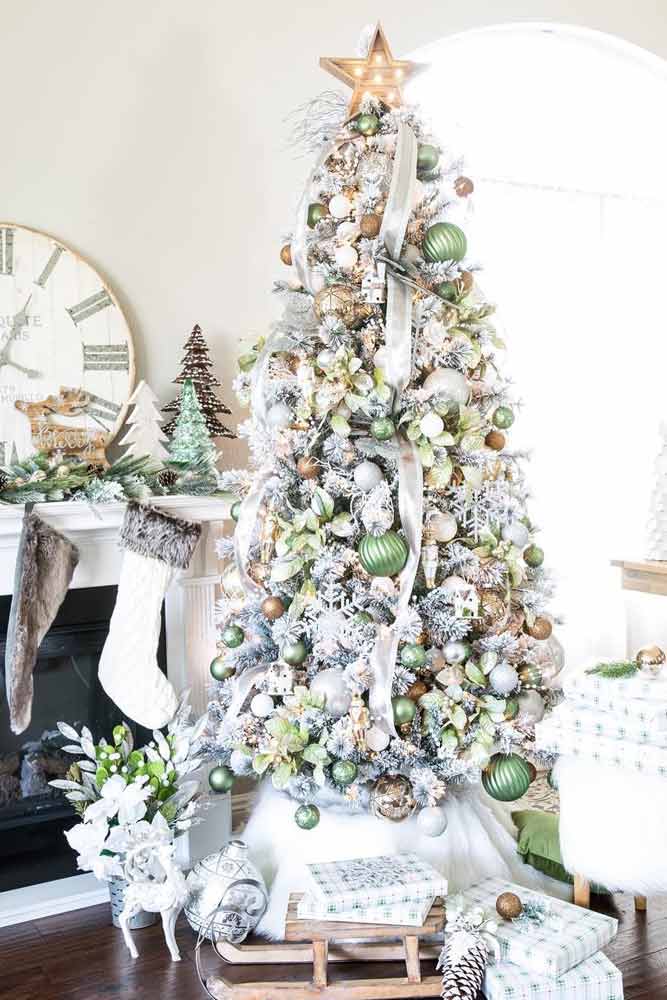 Source: Instagram/apumpkinandaprincess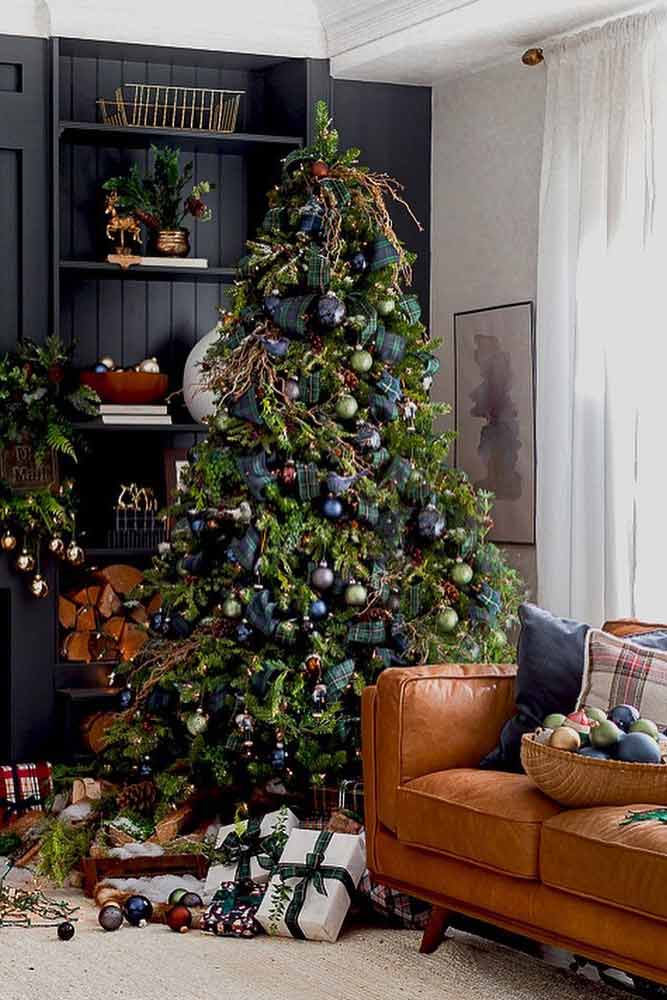 Source: Instagram/mscraftberrybush
People often say that green decorations will look bad on the Christmas tree since the shades will coincide. We beg to differ! One look at those gorgeous green décor ideas, and you will get the point!
Christmas Decorating Ideas In Red Candy Cone Theme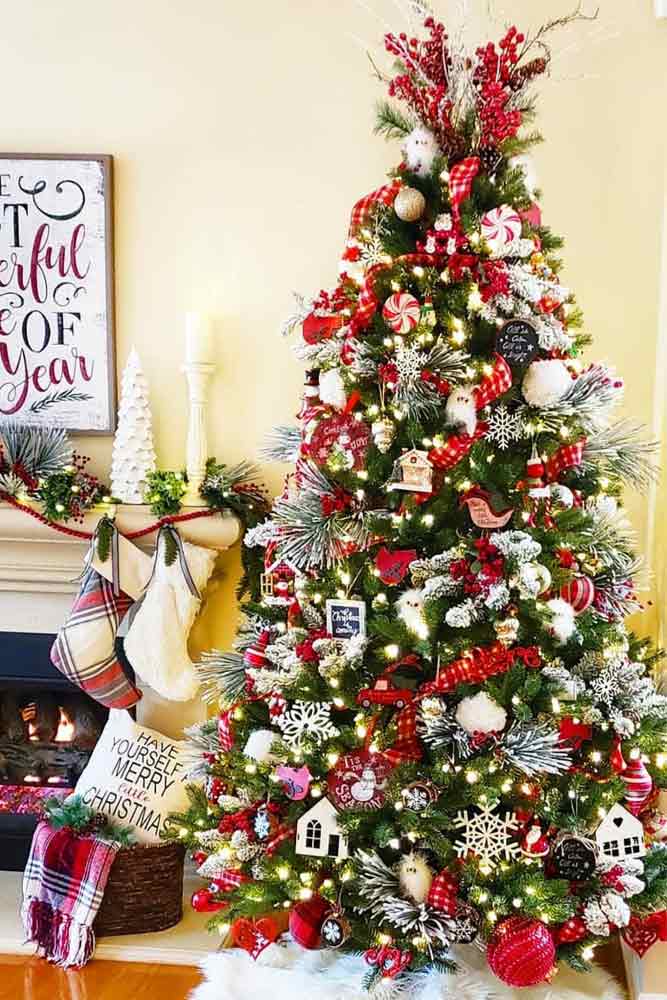 Source: Instagram/hobbylobby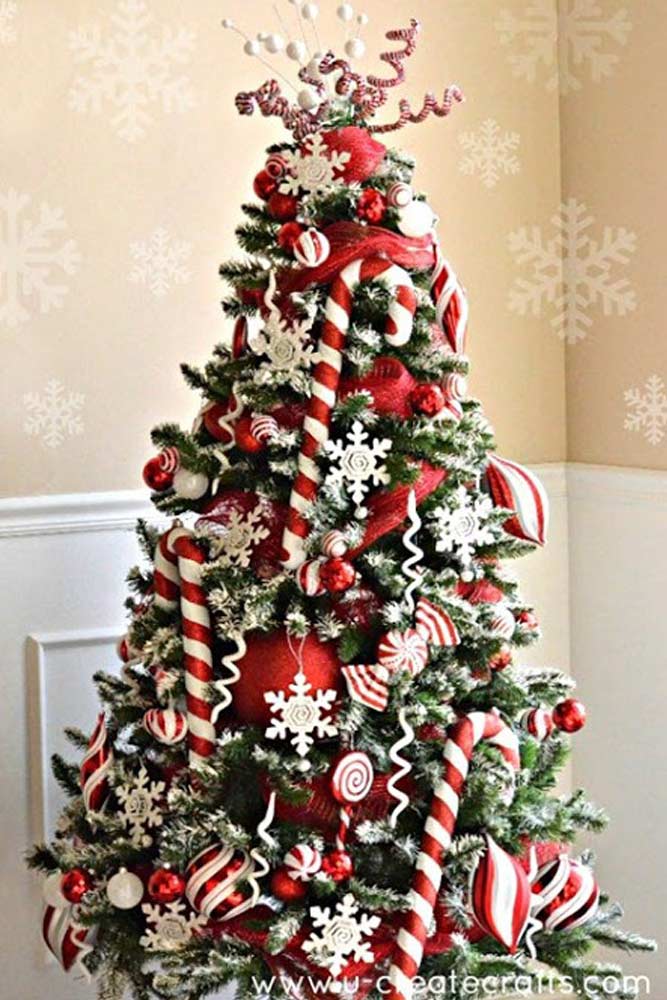 Source: Instagram/ucreateblog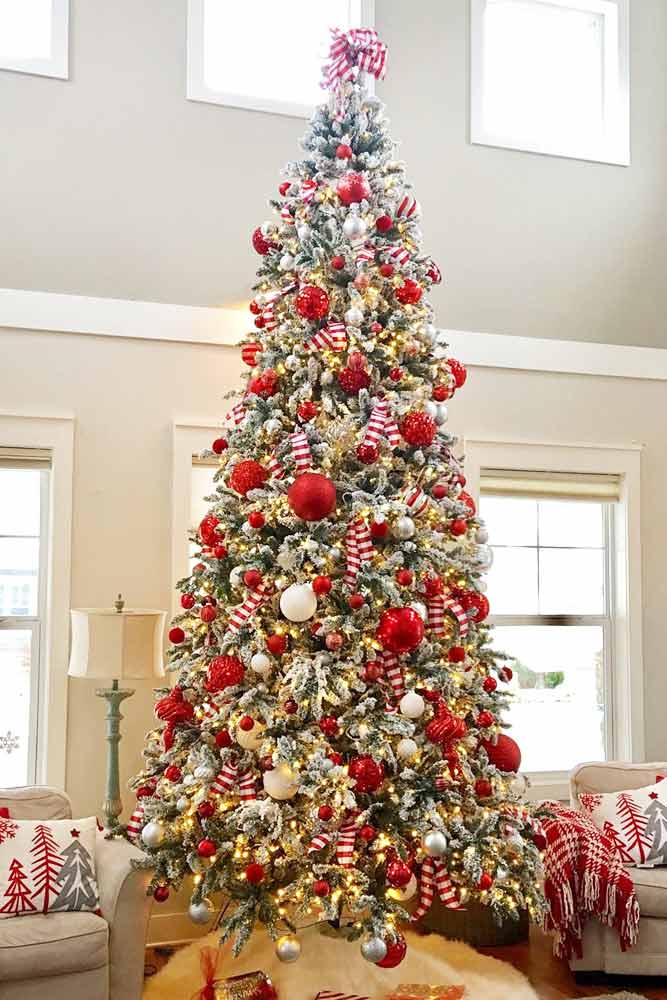 Source: Instagram/kingofchristmas
Not everyone knows that not only the hues but the items matter when you are decorating your tree. It goes without saying that candy cones are on the top of the list!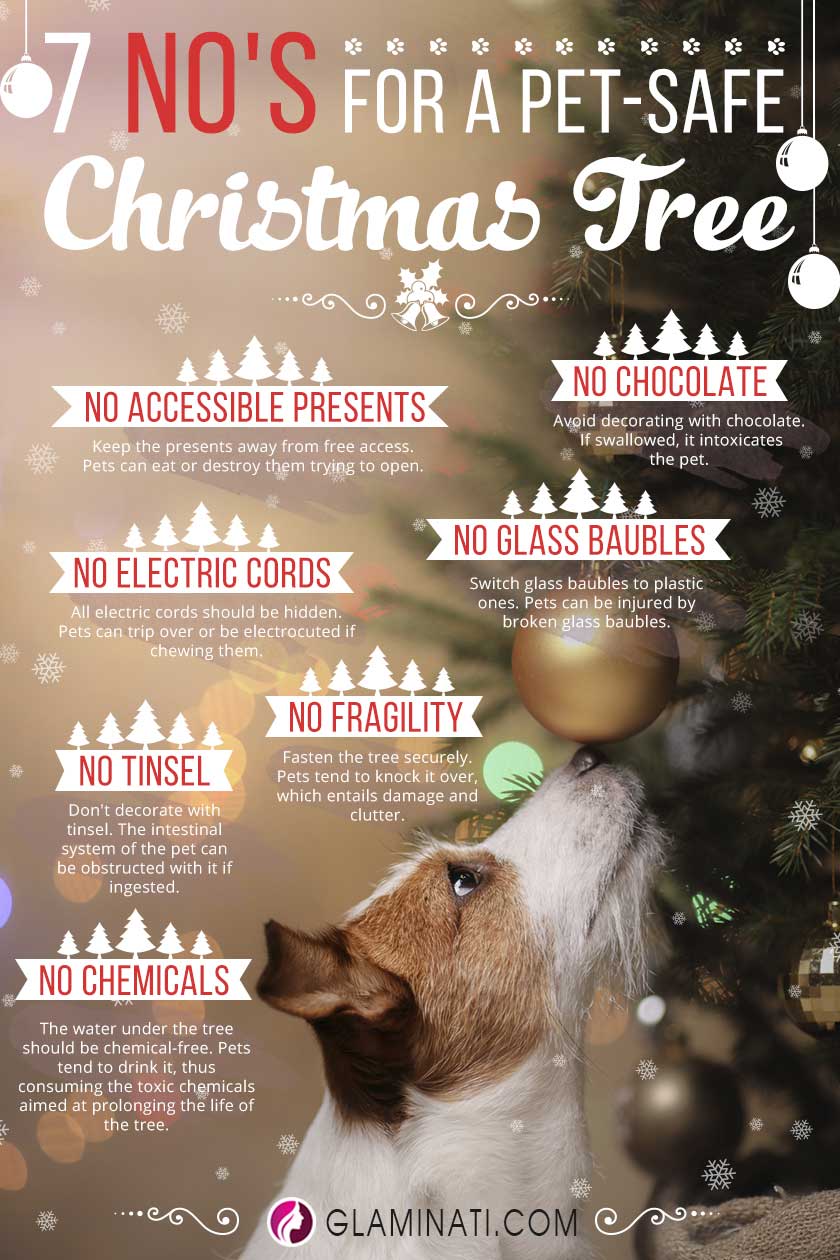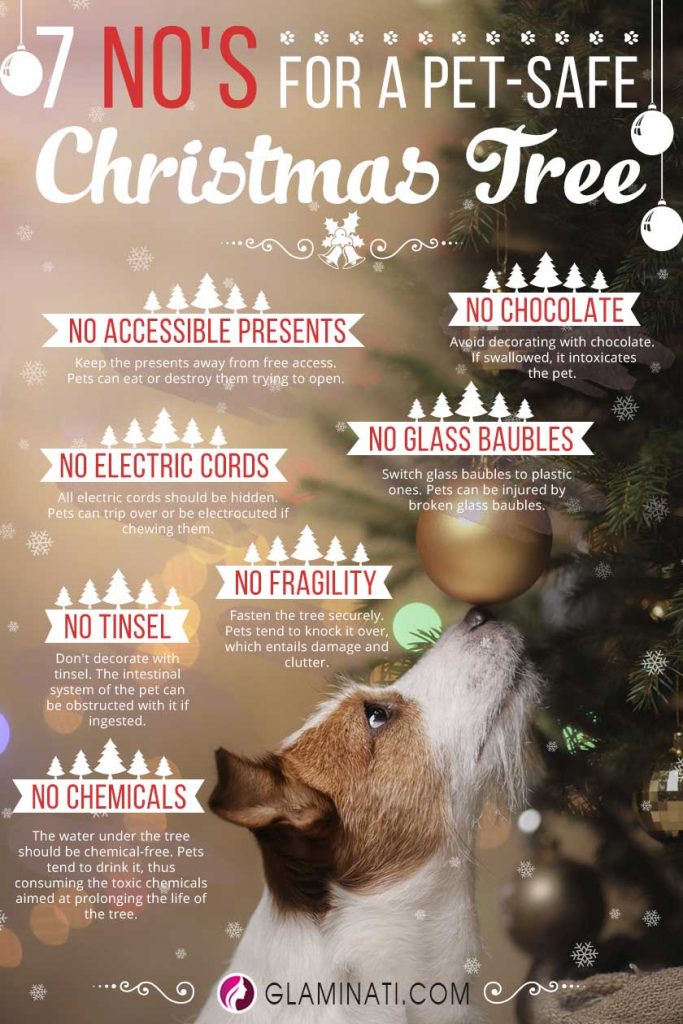 FAQ: Christmas Tree
How to add texture to a Christmas tree?
Set up your tree and fluff it. Add lights and make sure they are working. Arrange all the materials close to you.
Choose ribbons to add texture. Take a wide ribbon, fluff it and stick it in stick it in by just pushing it into the tree.
Concentrate on the bottom.
Take a ribbon, twist then pouf, repeat through the whole tree.
Take glittered ferns and create a cascade by sticking them into the tree. Make sure they stick out.
How to make ornament garland?
You'll need: pipe cleaners, ornaments of matching color in small, medium and large sizes; wire cutters; florist tape; glue gun.
Put one of pipe cleaners on the ornament.
Put one of pipe cleaners on the ornament. Repeat several times mixing the sizes.

Cut the rest of pipe cleaners in half. Put the little pipe cleaner through small ornaments and give it a little twist
You can secure the cap of the ornament with a glue gun.
Group pre-wired ornaments of different sizes and colors. Take florist tape, start from the top and tape around the wire. Tape two of them and secure with florist tape. Keep adding ornaments and make it as long as you want.