In case some of you still wonder what a secretary desk is, the truth is that there is no one-for-all definition. The fact is that it is something that involves elements of a table, a hunch, and a dresser. What is more, secretary desks have been in fashion for a while now and modern days are not the exception. Even though most desks of this kind are pretty vintage-looking; there are also modern examples. To prove the point that a secretary desk is a useful and good-looking addition to any house or room, we have made this compilation. You are welcome to have a closer look and make your choice!
Secretary Desks With Hutch
Vintage Secretary Desk With Hutch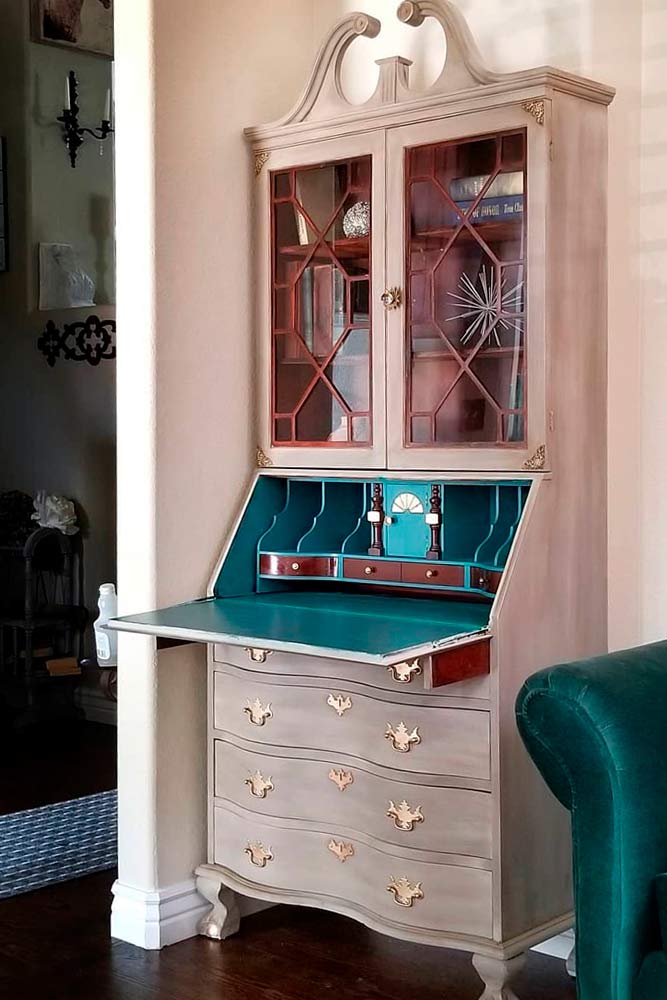 Source: Instagram/onceuponvintage3272
To be honest, such an antique secretary desk with hutch will complement perfectly any modern interior. Besides, while it does not take a lot of room is offers quite a significant amount of storage space. Not to mention the fact that it looks sleek and stylish!
Wood Classic Secretary Desk With Hutch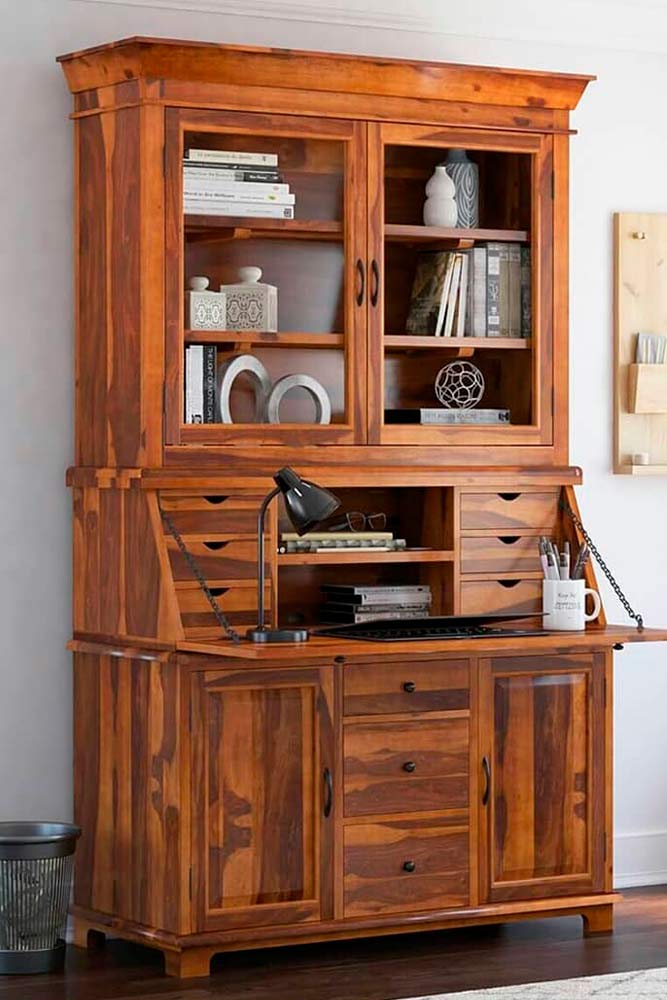 Source: Instagram/sierralivingconcepts
Those of you who have no idea how a classic secretary desk looks like – this is the perfect example to consider. As you can see apart from a desk itself, there are many drawers and secret compartments to use. Besides, with a desk like that, you have anything you need right at hand.
Rustic White Secretary Desk With Hutch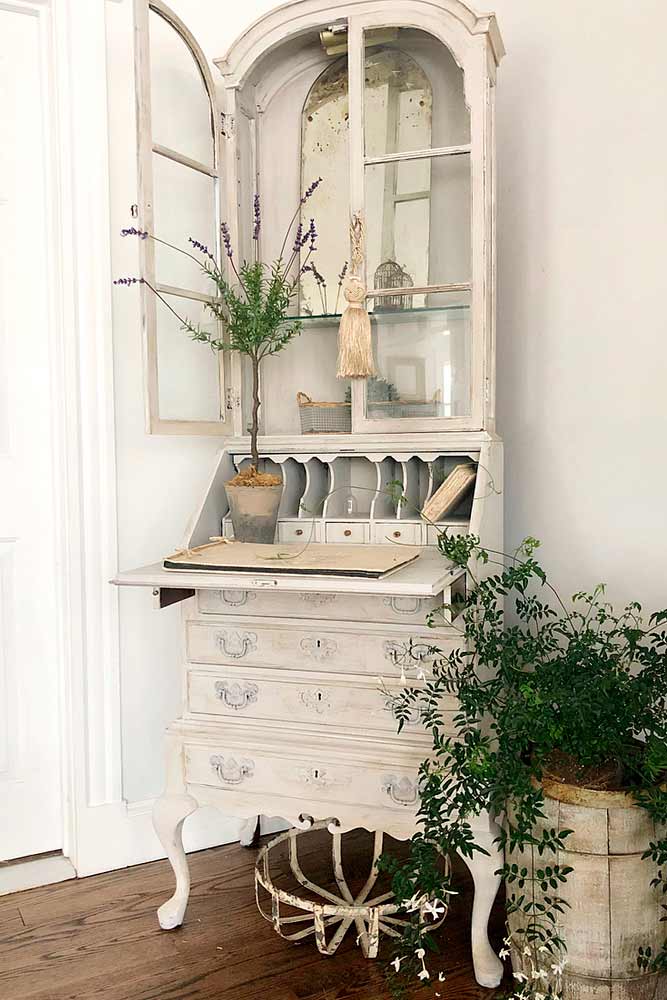 Source: Instagram/r.house__
The fact is that not everyone will dare to add such an antique secretary desk with hutch to the living room. However, in times like this, such a rustic white secretary desk may fit in the corridor area perfectly. We are sure that those of you who have a taste for rustic décor will appreciate the example!
Black Classic Secretary Desk With Hutch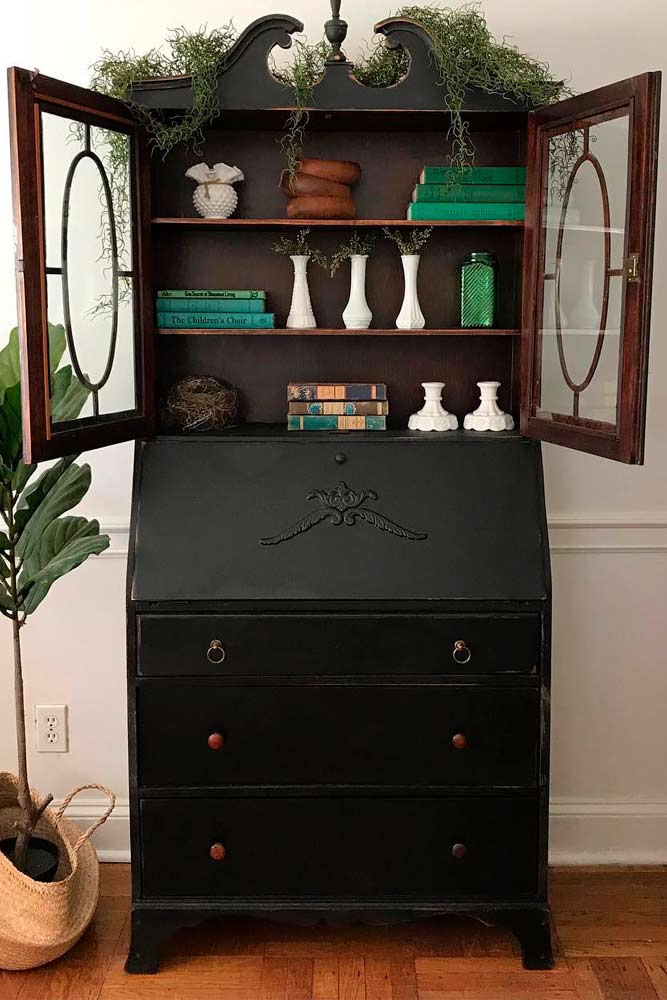 Source: Instagram/colorfulhomedesigns
This black secretary desk is yet another representative of classics. It is reserved and elegant. That said, you can easily come to an understanding what it is used for and why it is necessary to have one of your own!
Green Antique Secretary Desk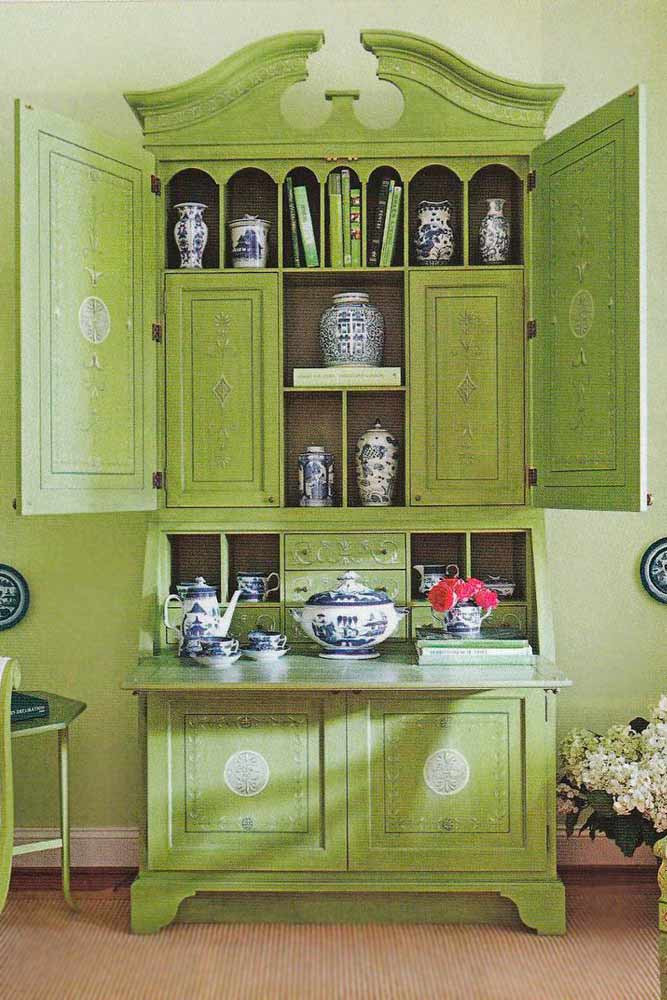 Source: Instagram/thepinkpagoda
Not all secretary desks are strict and reserved. In case, you want to add some color to your living room this green antique furniture will help you achieve your goal in no time. Besides, in this example, you can see that not only books and stationery can be stored in such a secretary desk.
Beige Modern Secretary Desk With Hutch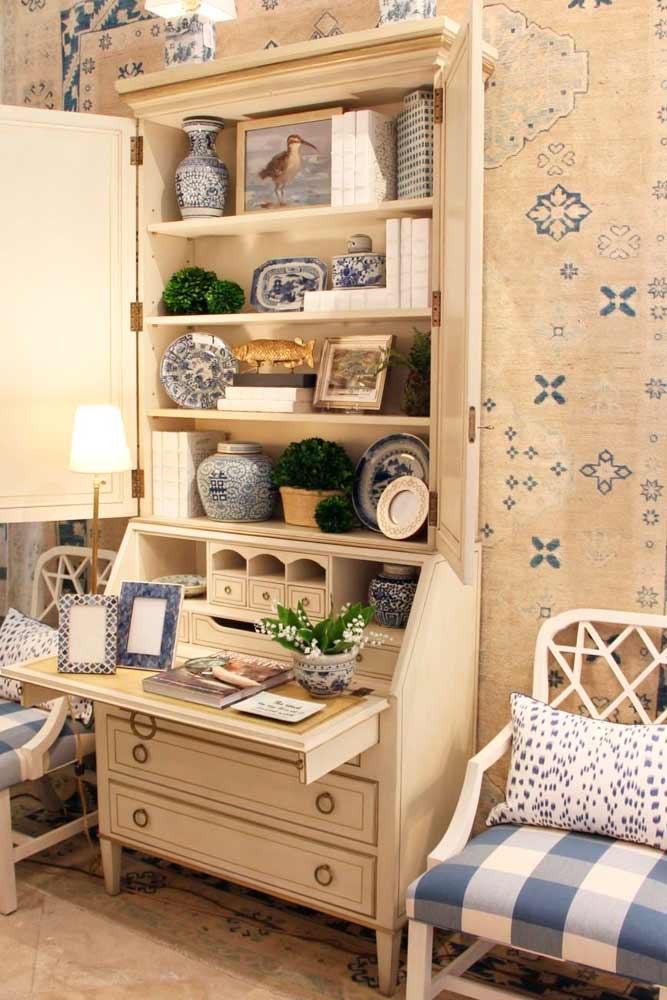 Source: Instagram/kelloggcollection
So far, we have reviewed antique secretary desks. It is time to have a closer look at a modern secretary desk. As you can see, even modern examples are not that different from the classic ones. The outline, as well as the design, are a little simpler, but the main notion remains.
Small Secretary Desk Designs
Small Classic Black Writting Desk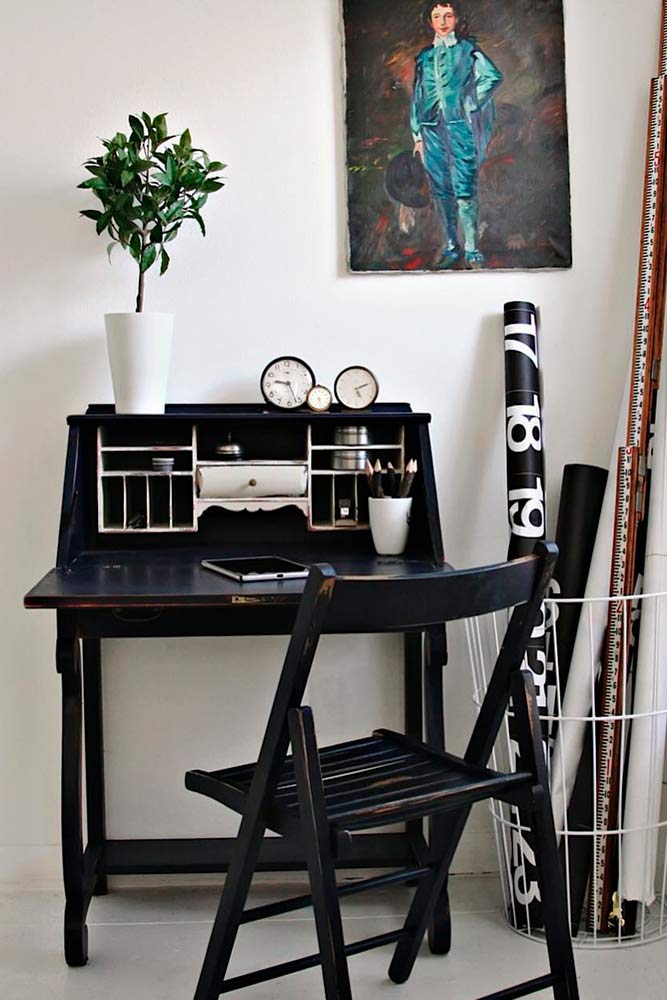 Source: Instagram/whiteonthewalldotcom
Very often, we are limited in the room, and despite our great desire for a large secretary desk, there is nowhere to place it. In times like these, a small secretary desk comes more than handy. The thing is that a small desk still offers a desktop and a small compartment room, but it takes even less space than a regular table.
Small Painted Secretary Desk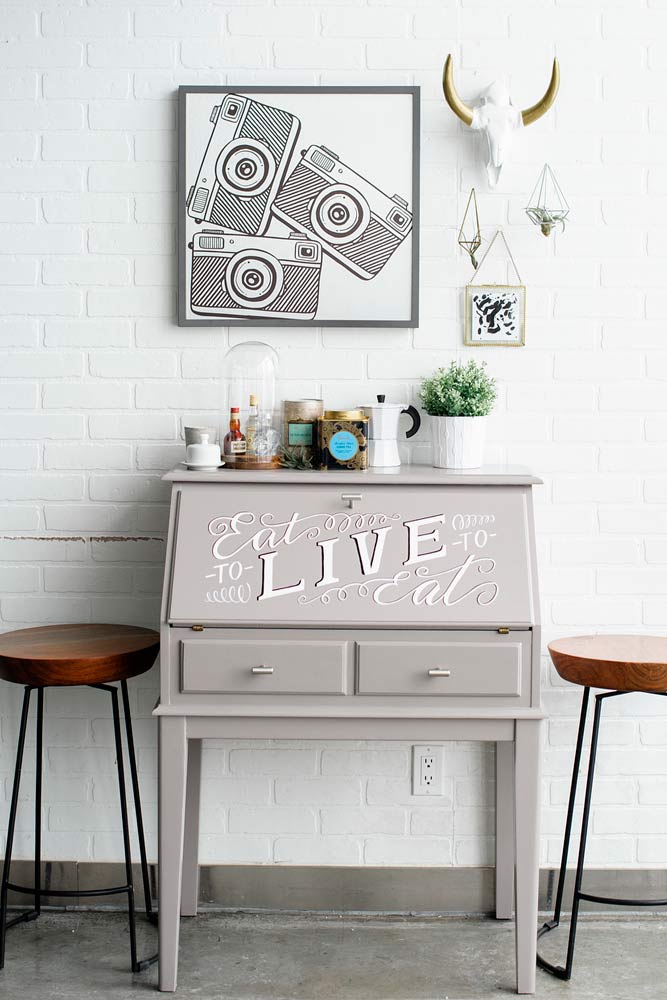 Source: Instagram/lovelettering_doriswai
Once again, we are going to state it that secretary desks come in all sizes and shapes not to mention colors. This light grey one is so minimalistic that there is no wonder why so many people fall for it. You can place it almost anywhere and no matter where you put it, it will fit in seamlessly.
Small Natural Wood Secretary Desk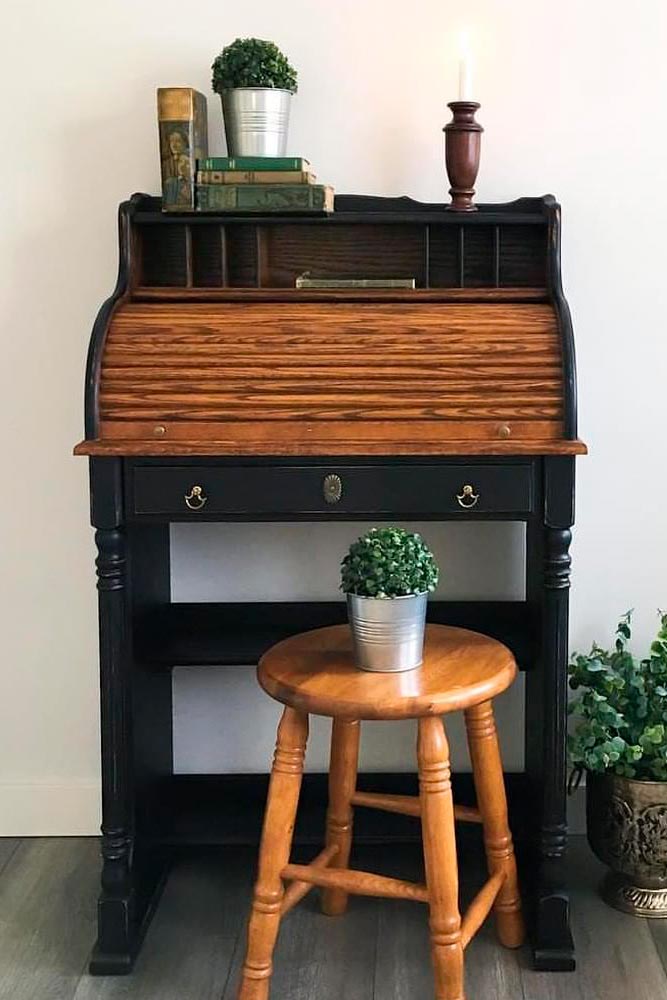 Source: Instagram/fusionmineralpaint
There are times when you have some spare room to cover, and you have no clue what to place there. In times like that secretary desks come in more than handy too. Besides, it does not necessarily need to be a huge one - a small one will deal with its purpose perfectly well. See for yourself!
Small Secretary Desk In Classy Style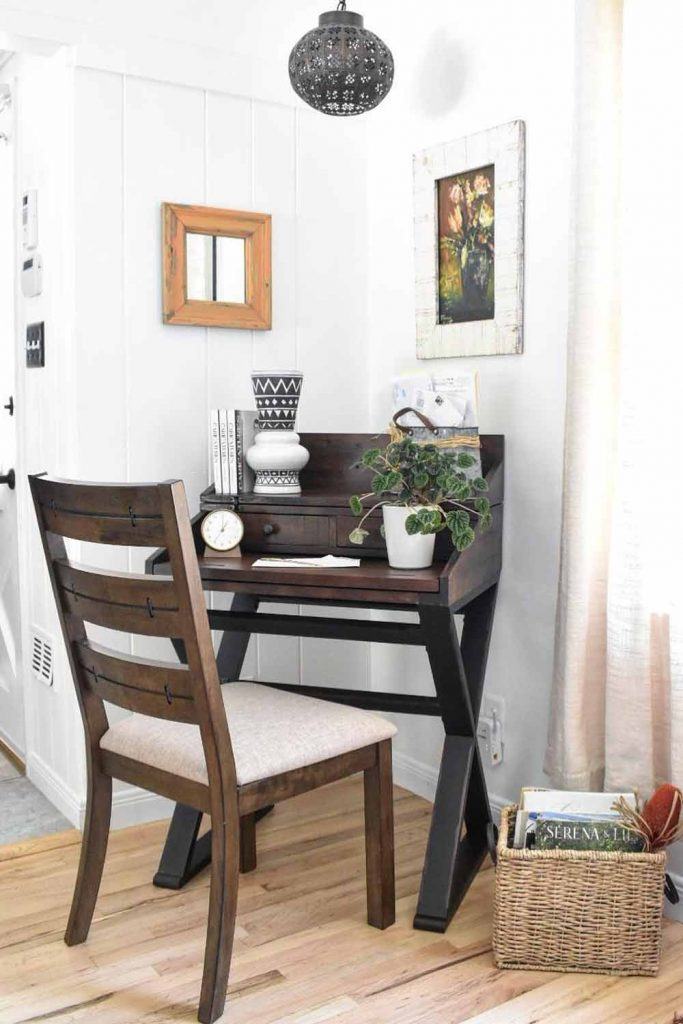 Source: Instagram/gilmoregirl_home
Many people choose to stick to minimalism when it comes to their home décor. However, let's not forget the fact that some items are merely necessary to be added to the interior. We say that such a small secretary desk will carry its purpose well while it will still keep that minimalistic vibe intact!
Retro Secretary Desks
Vintage Secretary Desk With Metallic Chair Set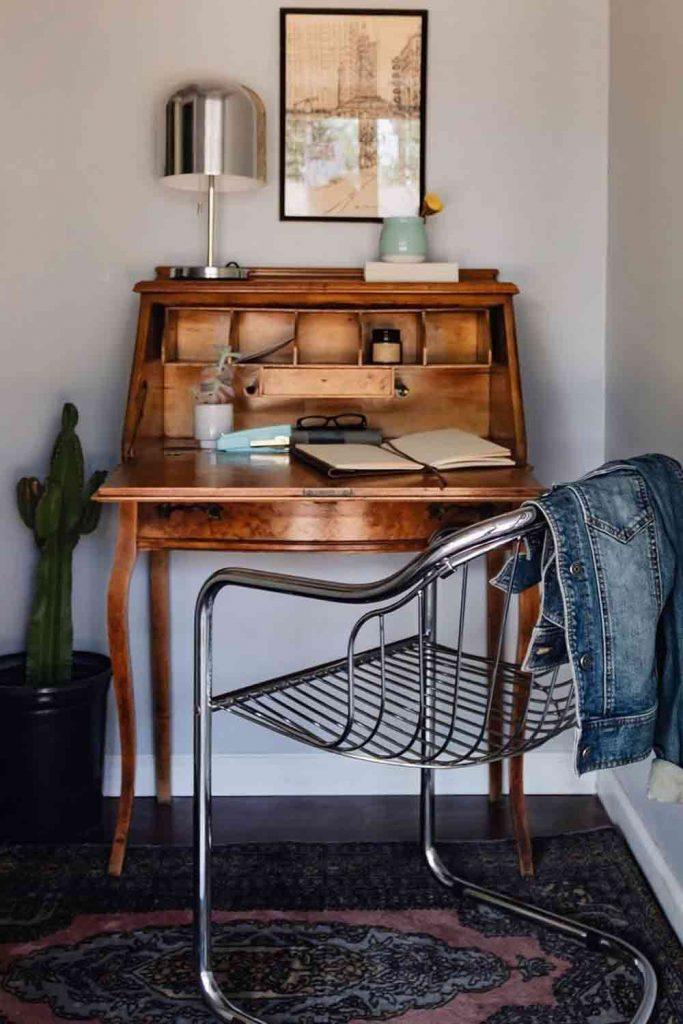 Source: Instagram/thisthriftedabode
Small White Vintage Secretary Desk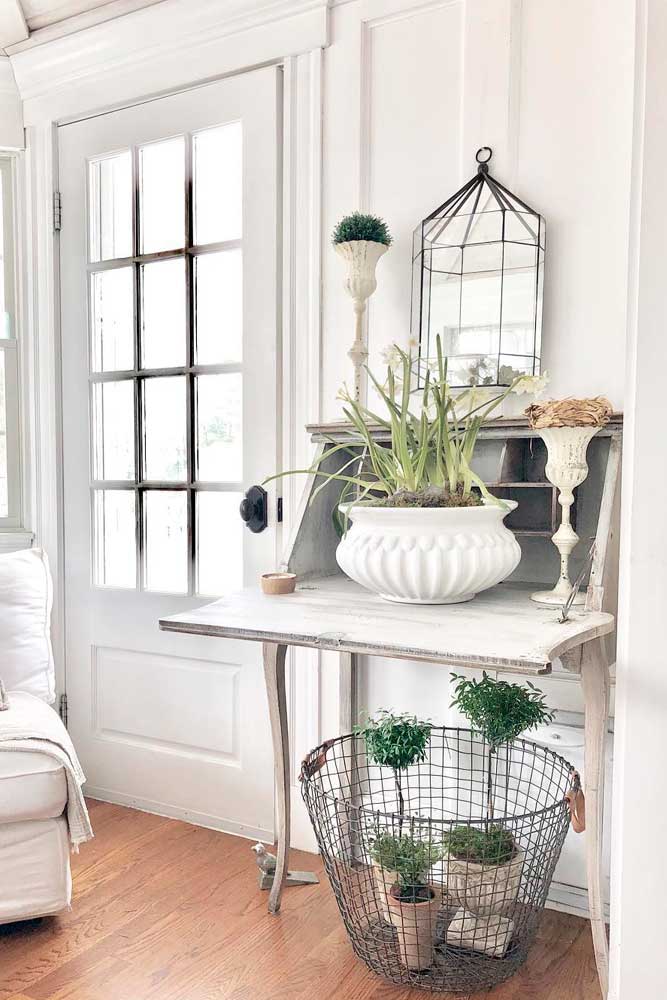 Source: Instagram/r.house__
A white vintage secretary desk is a combination of elegance, charm, and practicality. You can easily fit such a desk into any interior. Besides, you can also place anything on it. Whether it is a set of books to read or your favorite plant on the desktop it will look equally exquisite.
Simple Wood Retro Secretary Desk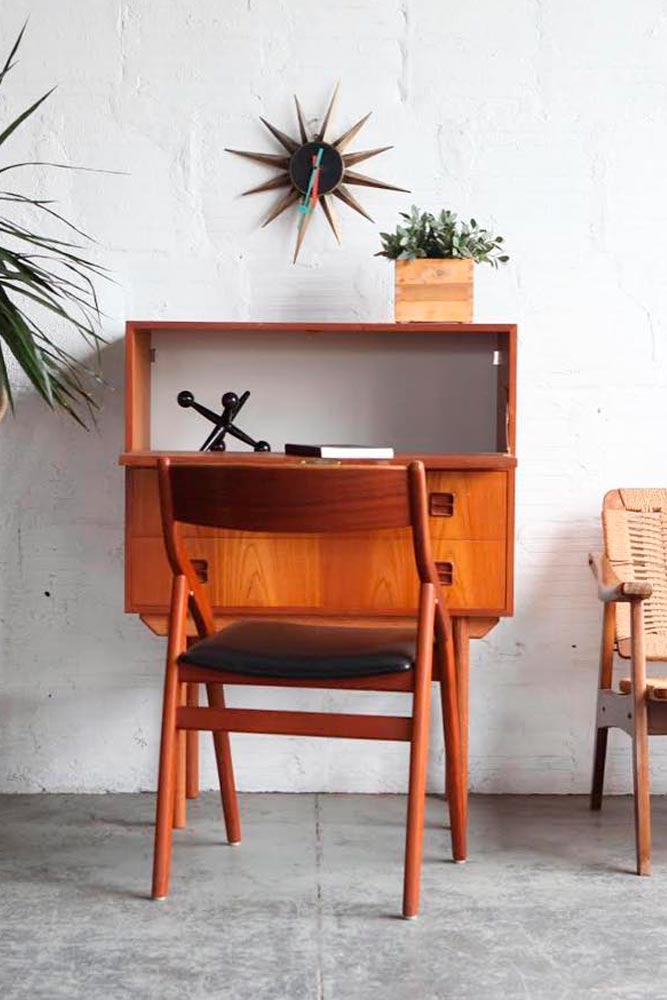 Source: Instagram/thegoodmod
If you are obsessed with retro style, then this secretary desk is the one you will fall in love with. It is small and polished, besides it does not offer you that much of a storage room, but its retro vibe is all that matters, don't you think?
Retro Yellow Painted Secretary Desk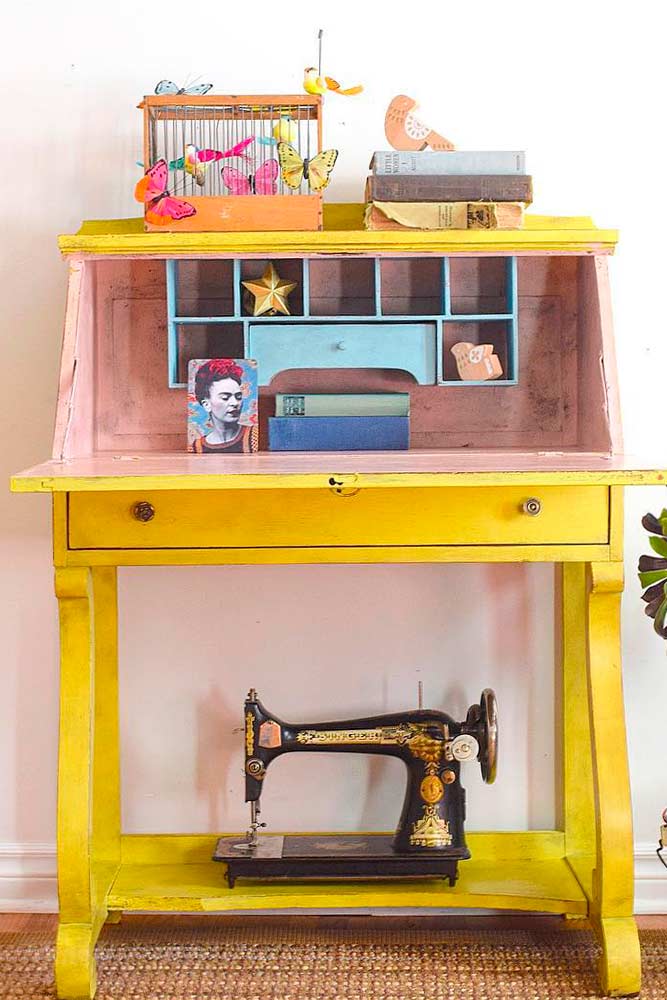 Source: Instagram/poppyseedcreativeliving
If the classic retro desk is not your cup of tea and you are more into hippie moods – we have something for you too. This both retro and rustic yellow secretary desk is the one you may have dreamt of.
Retro Secretary Desk And Chair Set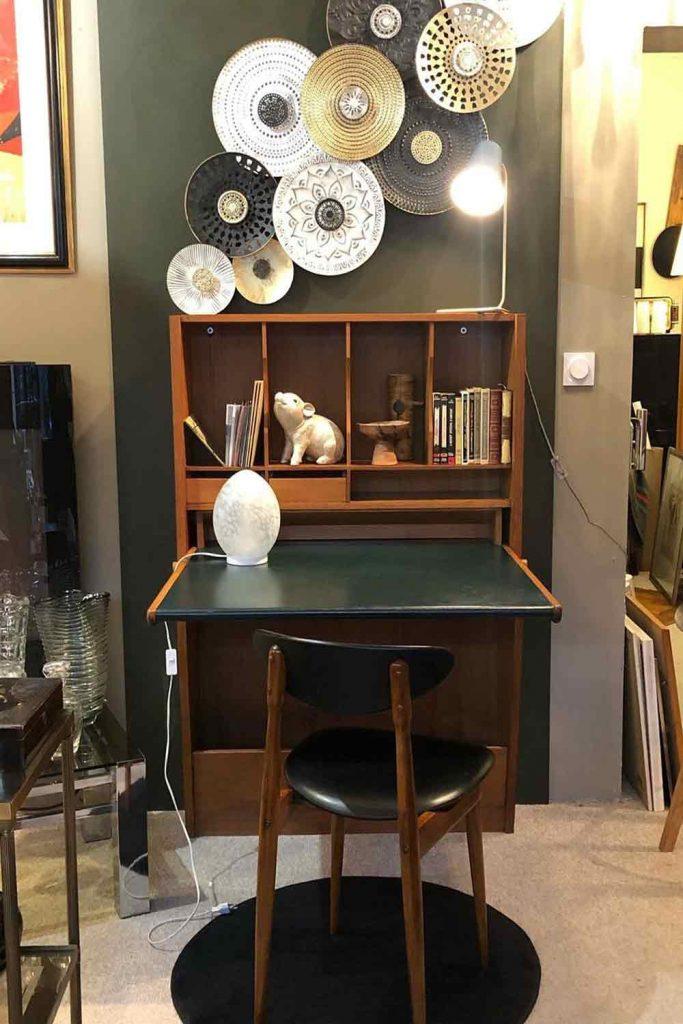 Source: Instagram/bazarmondain
The chair matching the desk always looks stylish, elegant, and tasteful. Nevertheless, this retro secretary set has additional practical value, too, and that is what makes it so irresistible. Any home office would look complete with a gorgeous set like that.
White Vintage Secretary Desk With Space Storage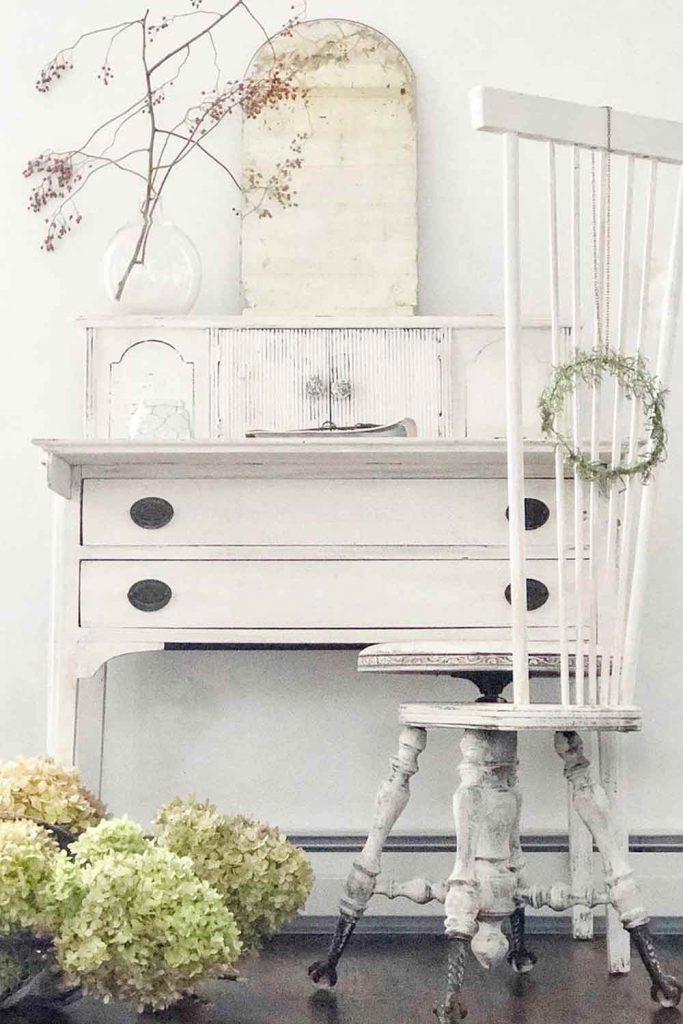 Source: Instagram/r.house__
Many people mistakenly consider that antique furniture has little practicality, and it is all about the style and particular vibe. We are not going to argue with the latter part, but the first one is not true. Such an antique secretary desk can function well according to its purpose while it still possesses that flair than no one is able to resist.
Modern Secretary Desks
Modern Wood And Glass Secretary Desk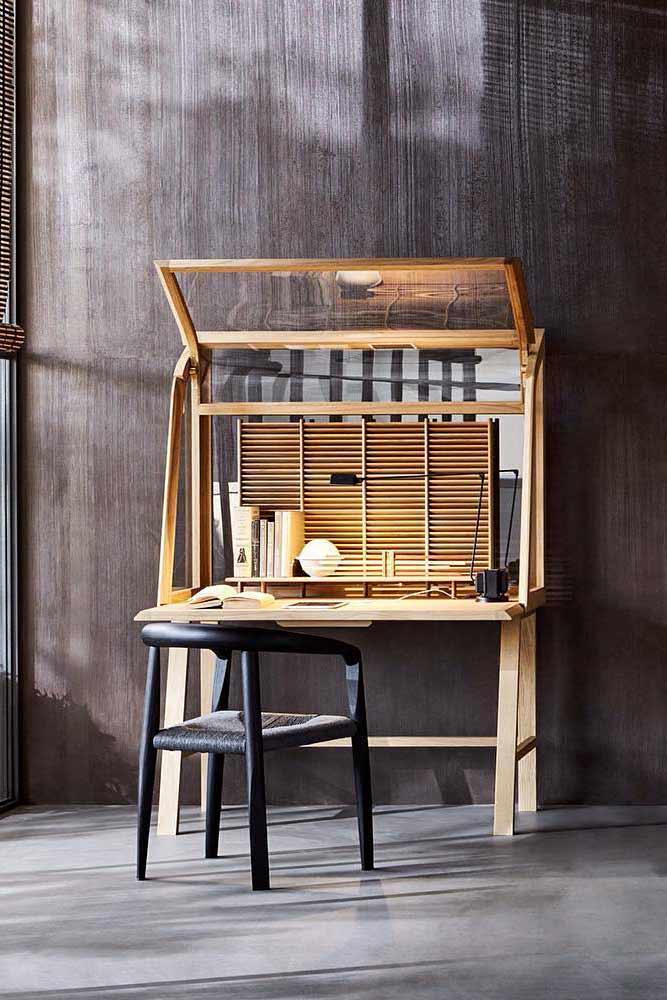 Source: Instagram/amdlcircle
When you think about modernism, wood and glass come to mind as the most used materials. That is why modern secretary desks couldn't be made out of anything else. This wood and glass one is the perfect proof to the point.
Modern Wooden Design With Drawers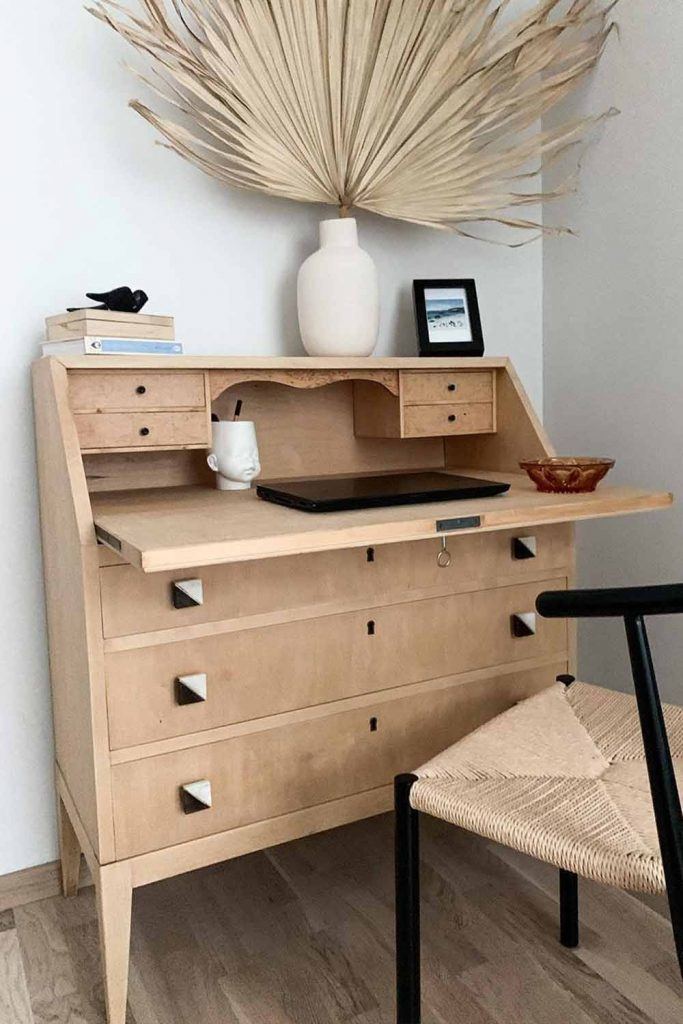 Source: Instagram/brittaratas
No matter what some may claim, there is a distinct difference between modern and classy furniture. It would be unfair to state that either is better than the other one – they are just different and beautiful on their own accord. This simple but fantastic-looking secretary desk will add a tremendous amount of comfort and convenience to your home working space.
Classic Writting Desk With Work Space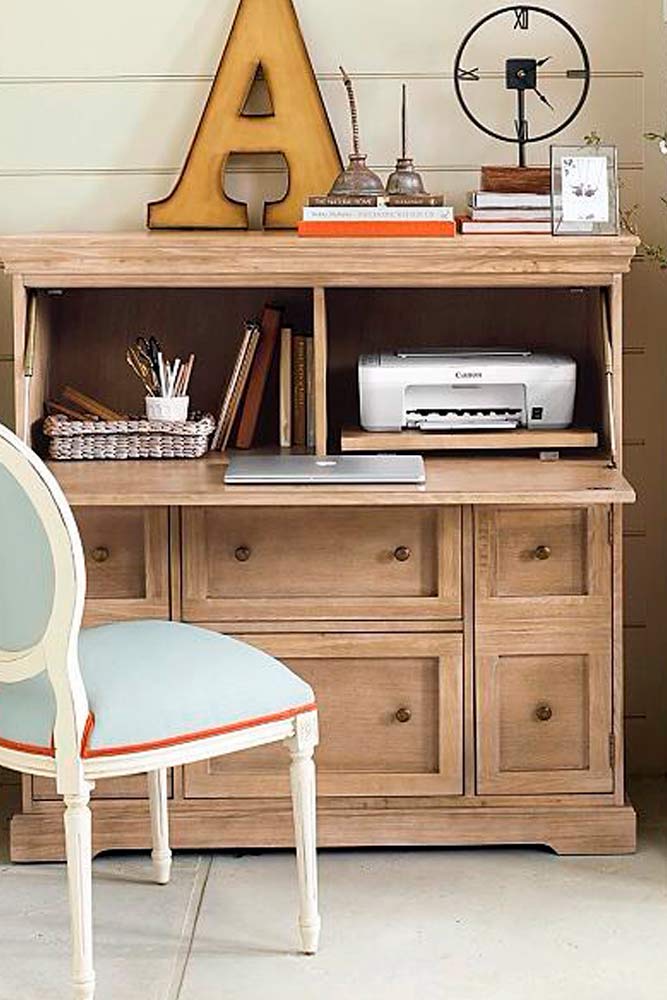 Source: mj_bdesigns via Instagram
Very often, secretary desks are used as work stations. There is no wonder why when you think about it. The thing is that a secretary desk offers you not only the necessary space for work but also room to store all your belongings in. Think about it when you are thinking about a new workplace!
Modern Furniture With Hide Away Office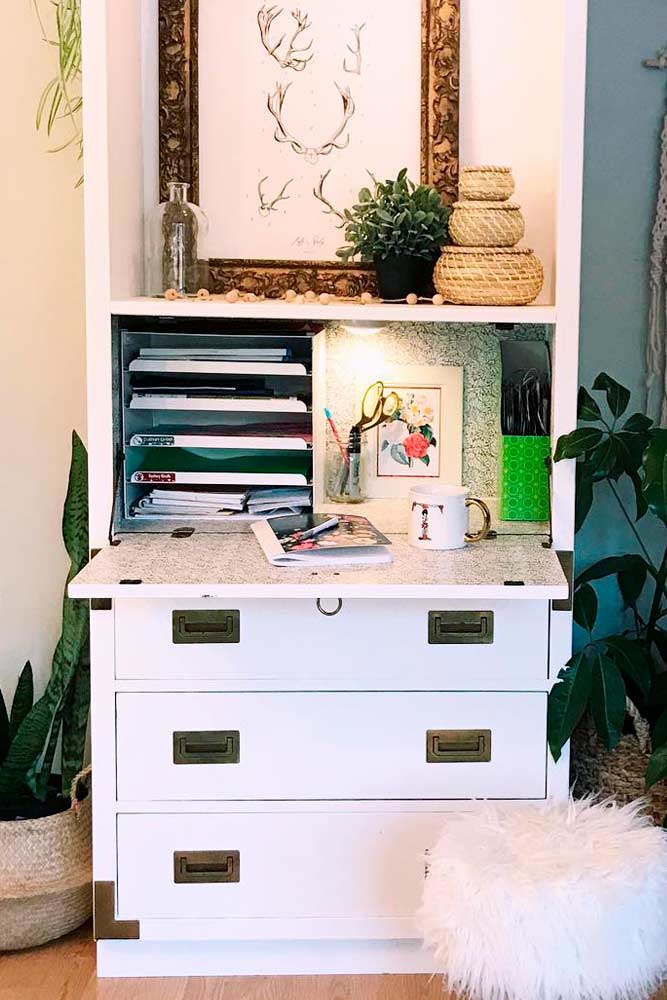 Source: Instagram/makingournest
The motto of the modern era is compactness. It may seem that such a notion can't be applied to a classic secretary desk. However, when it comes to a modern one – it is totally applicable. A hide-away desk that comes with a secretary is precisely what we have in mind.
Classy Desk Designs
Black Writting Design With Drawers For Smart Work Space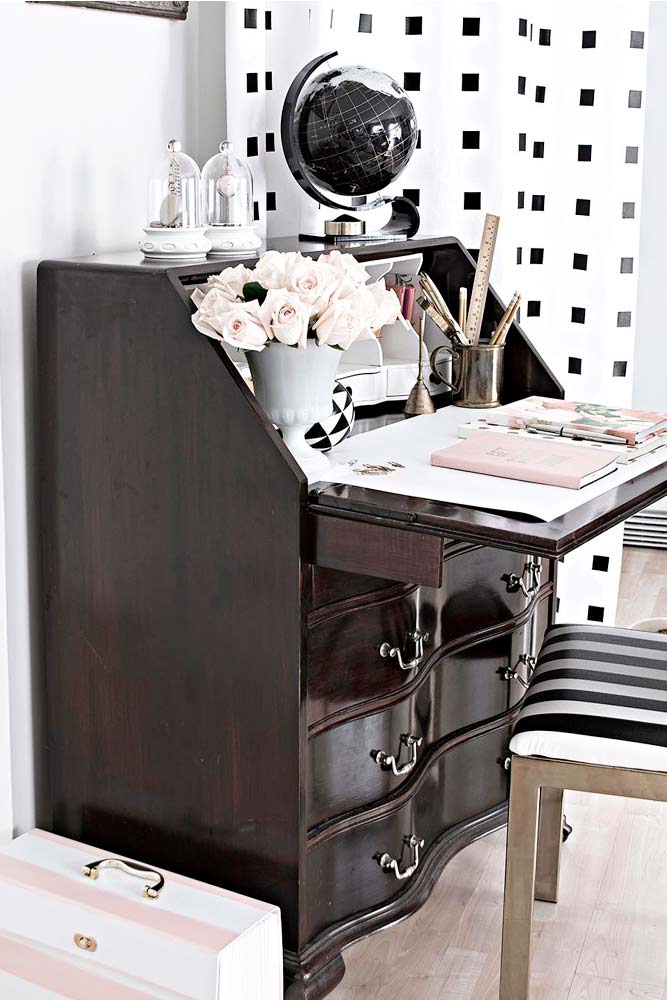 Source: Instagram/cuckoo4design
When it comes to your workspace, you want it to be as smart as possible. A secretary desk is what you need to help you keep all the necessary for work items at hand. The drawers this secretary desk comes with will help you ensure that there is no doubt about it.
Wood Classic Design For Girl Room Decor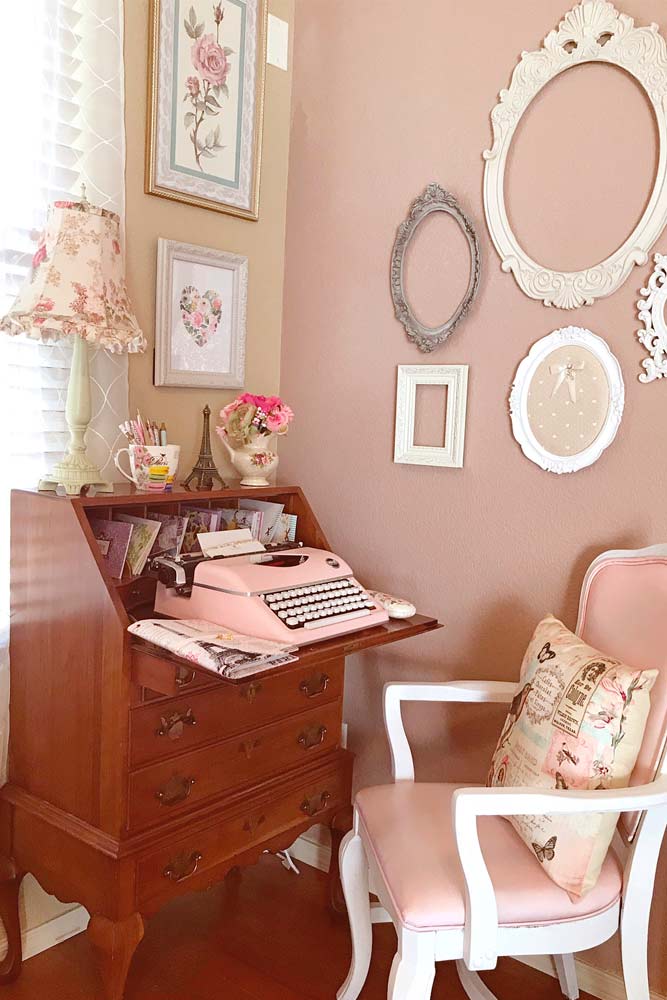 Source: Instagram/shabbyamour
Truth be told, it seems that secretary desks were created to fit in girl rooms. You can use such a desk for work, for your beauty routine and for anything else that comes to your mind. Perfectly useful furniture items that any lady needs to consider when coming up with the interior suggestions for her room.
Classy Wooden Furniture With Space Storage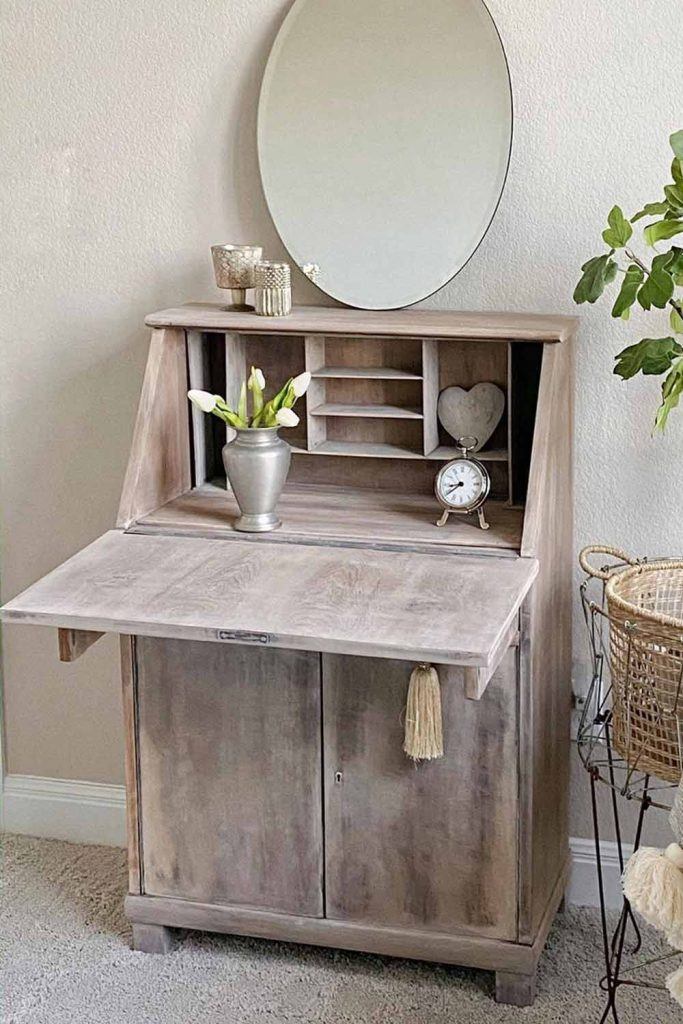 Source: Instagram/powerofbeige
At times, all that interests you is the compactness, as well as the practicality of a particular item that you are about to get. This timeless, classy desk with a detachable desktop can serve several purposes at once while it takes as little room as possible.
Black Classy Secretary Desk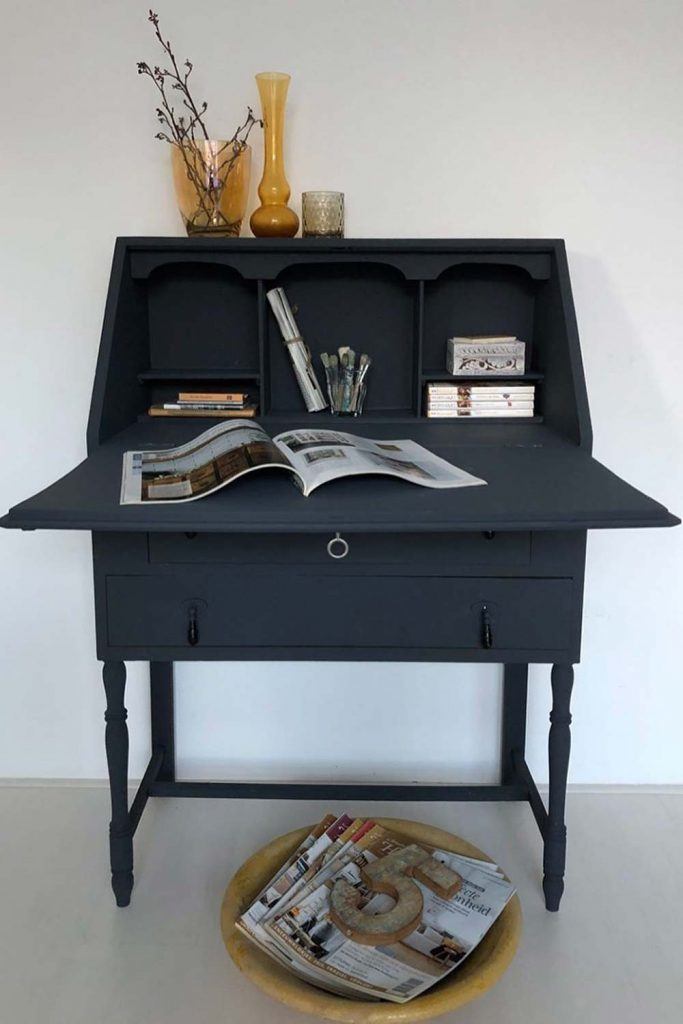 Source: Instagram/granny_brocante
There is nothing wrong with being reserved. They say that elegance comes in simplicity, and this black matte secretary desk proves the point like nothing else. It is true that a desk like that may stand out from the rest of the interior, but there is a particular flavor to that too. Those who can taste it will certainly agree.
Antique Secretary Desks
Antique Desk With Distressed White Window Cabinet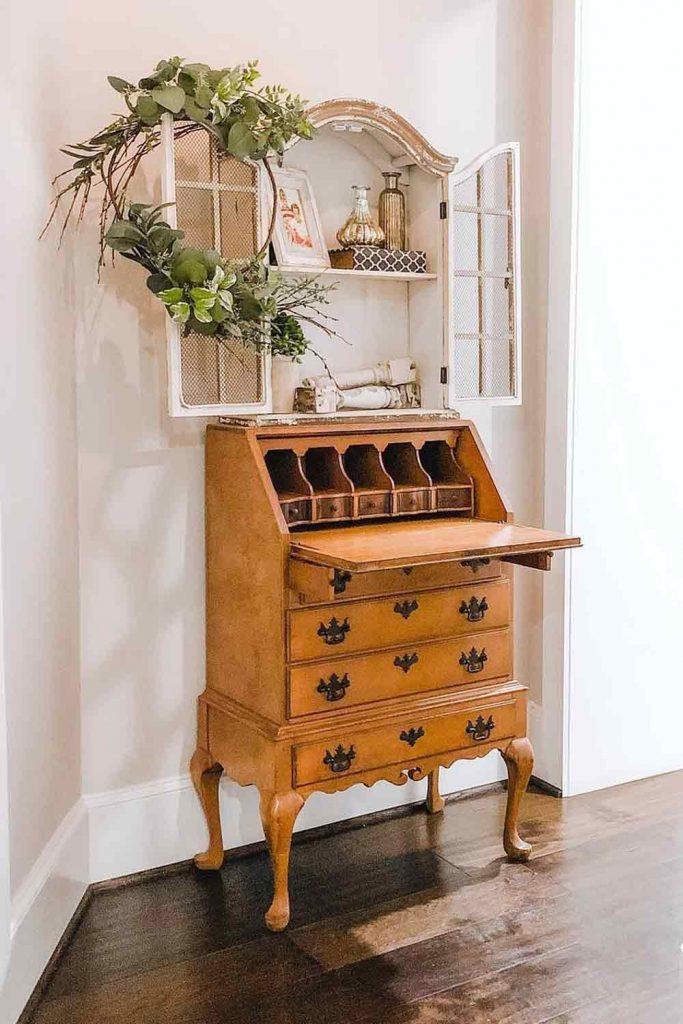 Source: Instagram/decorsteals
It is incredible how creative and practical people were back in the day. It is hard to imagine that anyone would come up with such a distinctive design for a secretary desk these days, don't you think?
Antique Wood Furniture For Mudroom Decor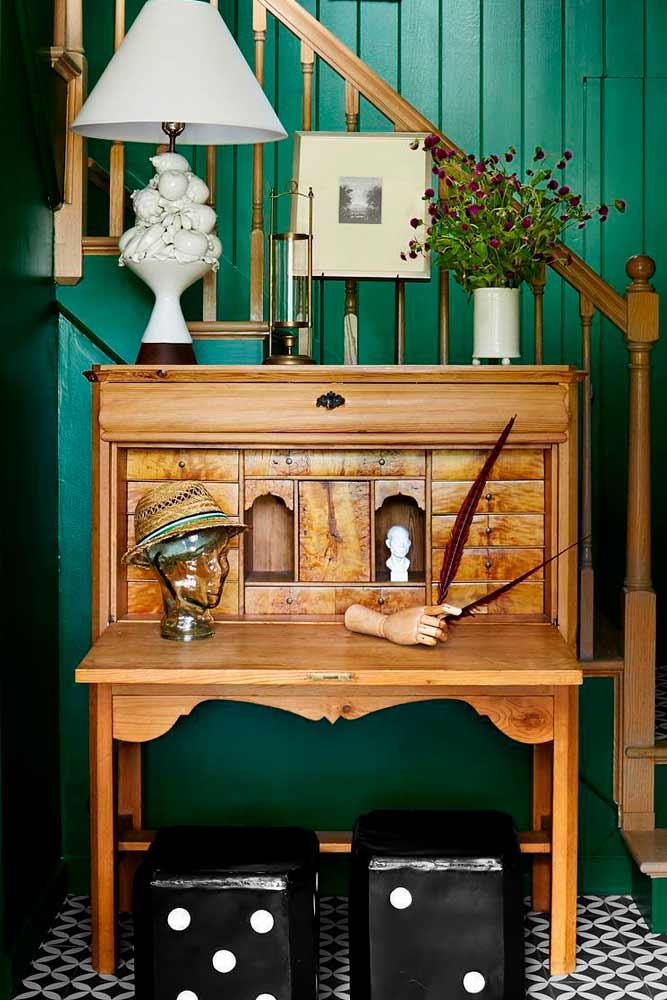 Source: Instagram/revitaliste
If you think that such a secretary desk antique is entitled to a living room only – that is not entirely true. The fact is that a secretary desk can be placed to enhance your mudroom décor as well. Place some intricate decorative details on top, and you will feel its sizeable charm!
Classy Blue Design With Drawers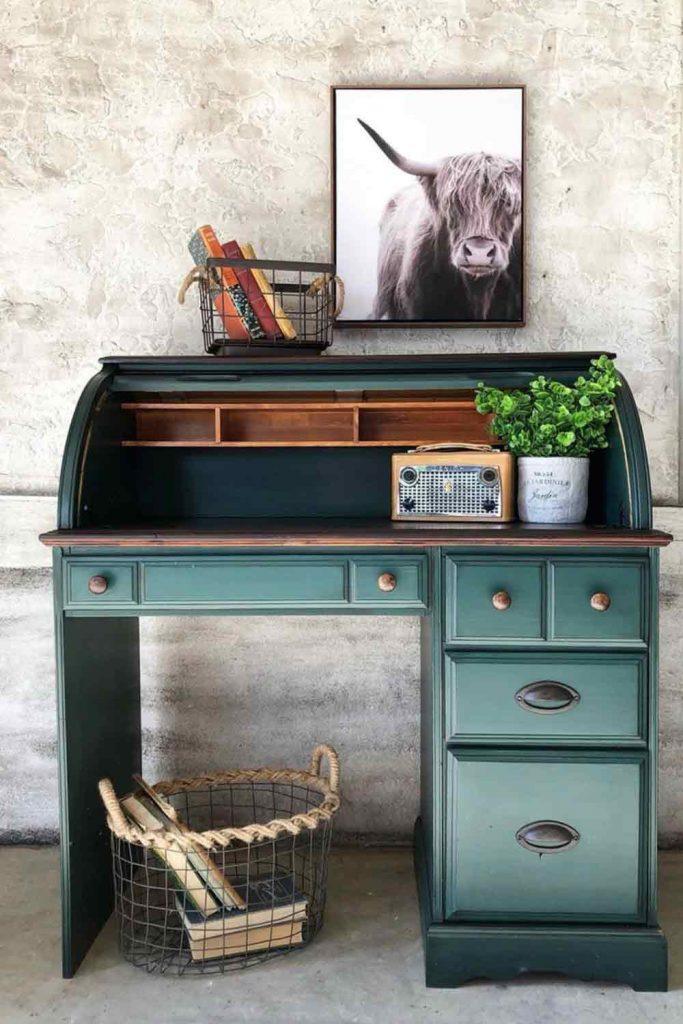 Source: Instagram.com/dressersandjujubes
In case you think that secretary desks are usually too dull and lacking some vibrancy, we are about to change your mind. It may occur to you as a surprise, but this classy blue secretary desk ruins all the standards and clichés!
FAQ: Secretary Desk
Why are they called secretary desks?
Secretary desk originated from the French word "secretaire" that means writing. Secretary desk looks like a rectangular drop-leaf desk, usually taller than it is wide. Originally those desks consisted of many drawers and other secret compartments, that were concealed by a flip-forward surface that when open acted as a desktop.
What era are secretary desks from?
Secretary desks appears in late 19th Century and were a Victorian period furniture invention.
One of the first secretary desks consisted of a glazed-cabinet top with a flip-forward panel where the writing could be done. Those desks gained popularity with spreading of writing.
REFERENCES:
A secretary desk or escritoire is made of a base of wide drawers topped by a desk with a hinged desktop surface, which is in turn topped by a bookcase usually closed with a pair of doors, often made of glass. Source
Suit-wearing etiquette for women generally follows the same guidelines used by men, with a few differences and more flexibility. Source