Easter eggs are fun to look at as they come in a variety of colors and designs. Plus, we are so happy to eat them after Lent when many products were forbidden.
But why do we celebrate easter with eggs? Easter is a festival peculiar to Christianity. In this religion, to give an egg at Easter means to celebrate a new life, which is an allusion to the belief that Jesus managed to defeat death.
How did Easter holiday eggs look when the tradition appeared? People used the eggs of birds and painted them in vivid colors for the eggs to be more gift-like. As you can notice, it's practically the same today though we use chicken eggs only.
Now let's discover up-to-date Easter decorations ideas for eggs.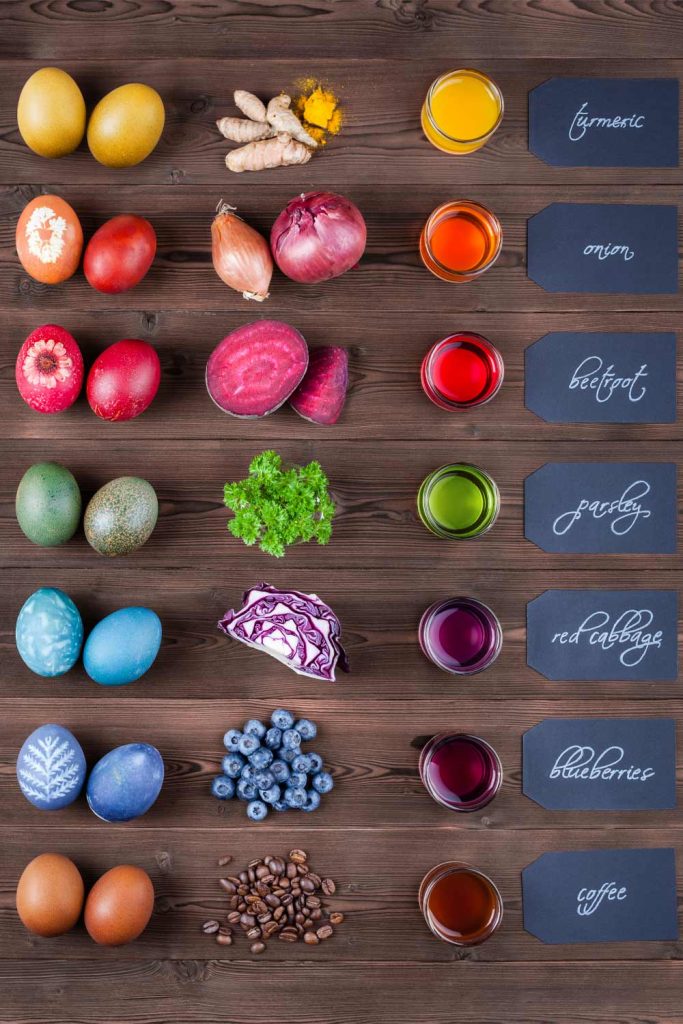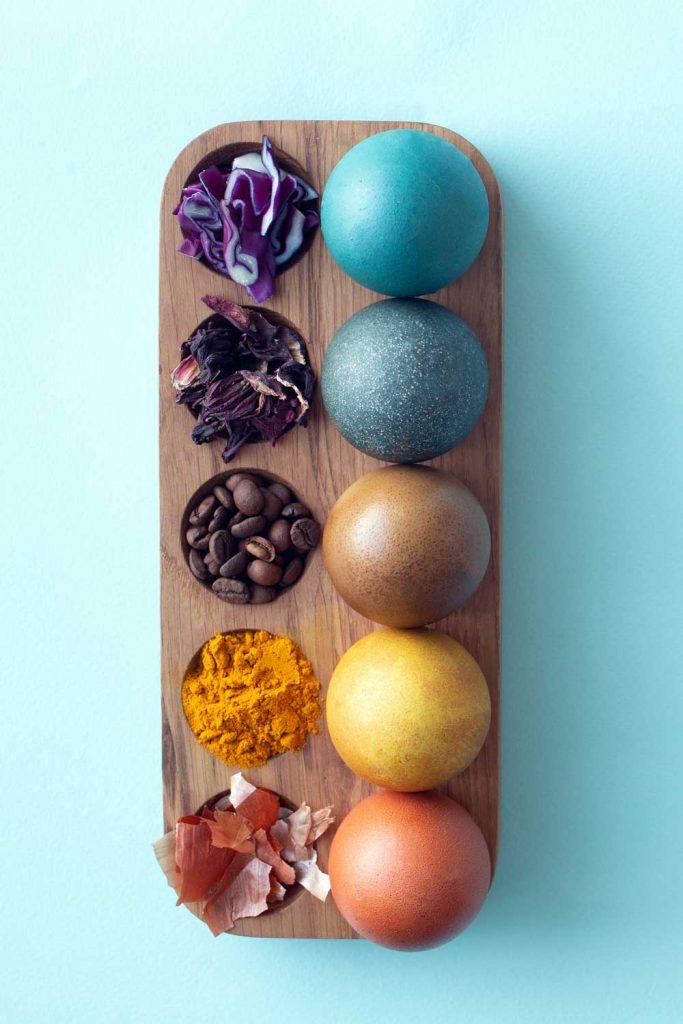 Traditional Pastel Easter Eggs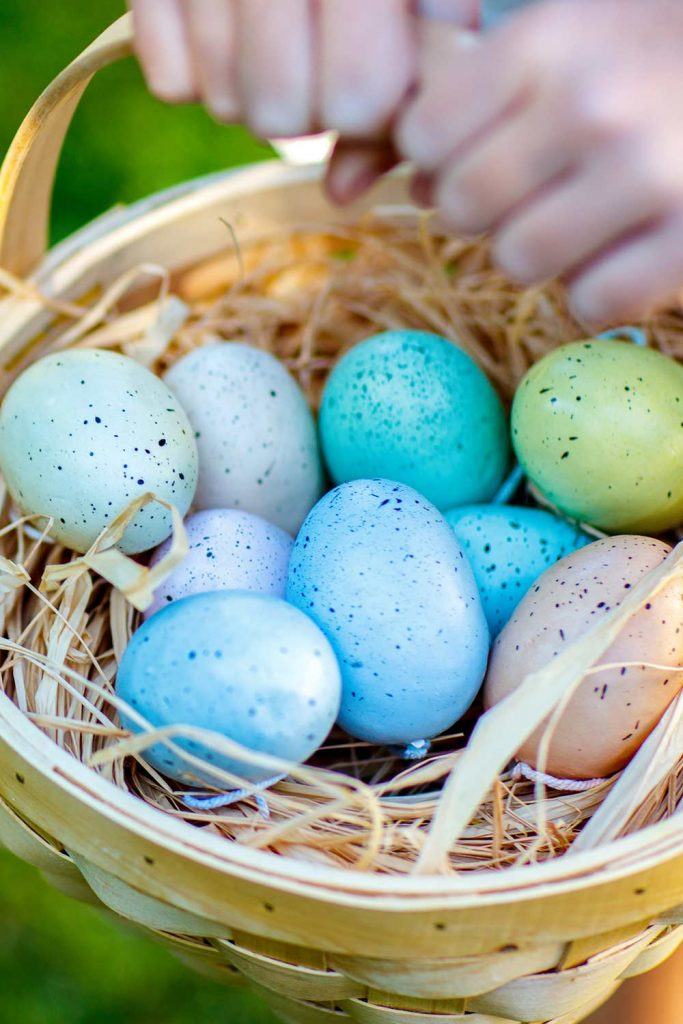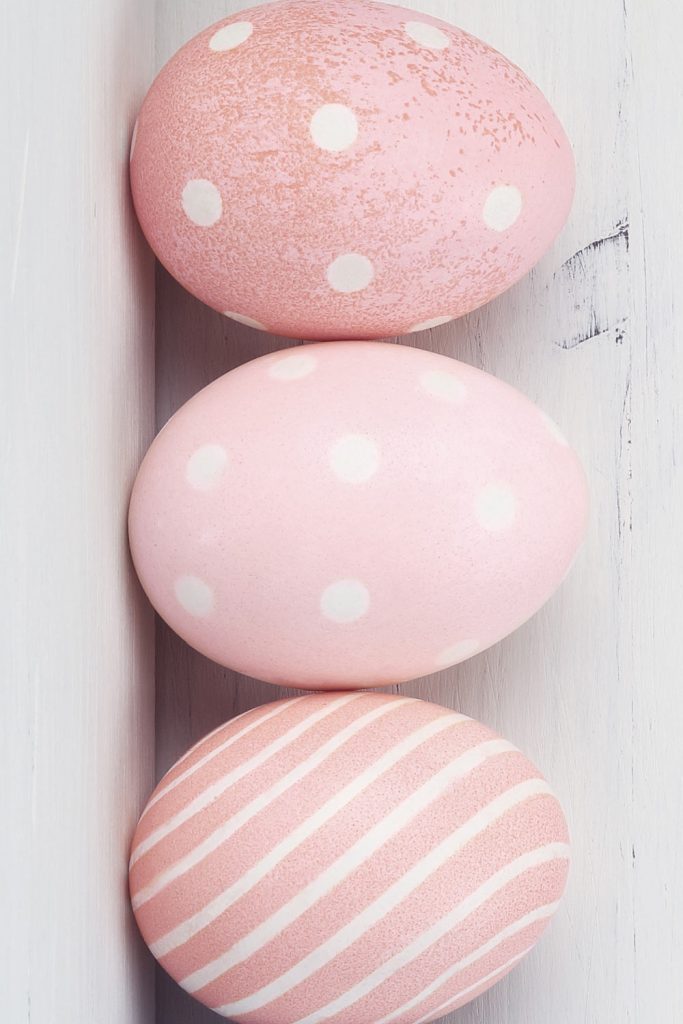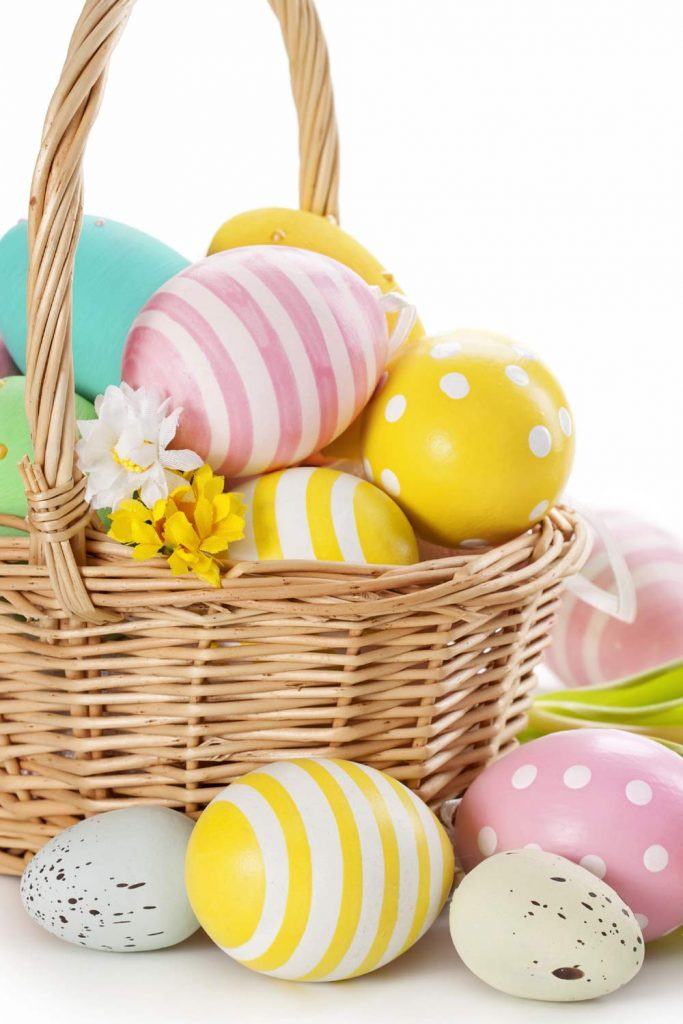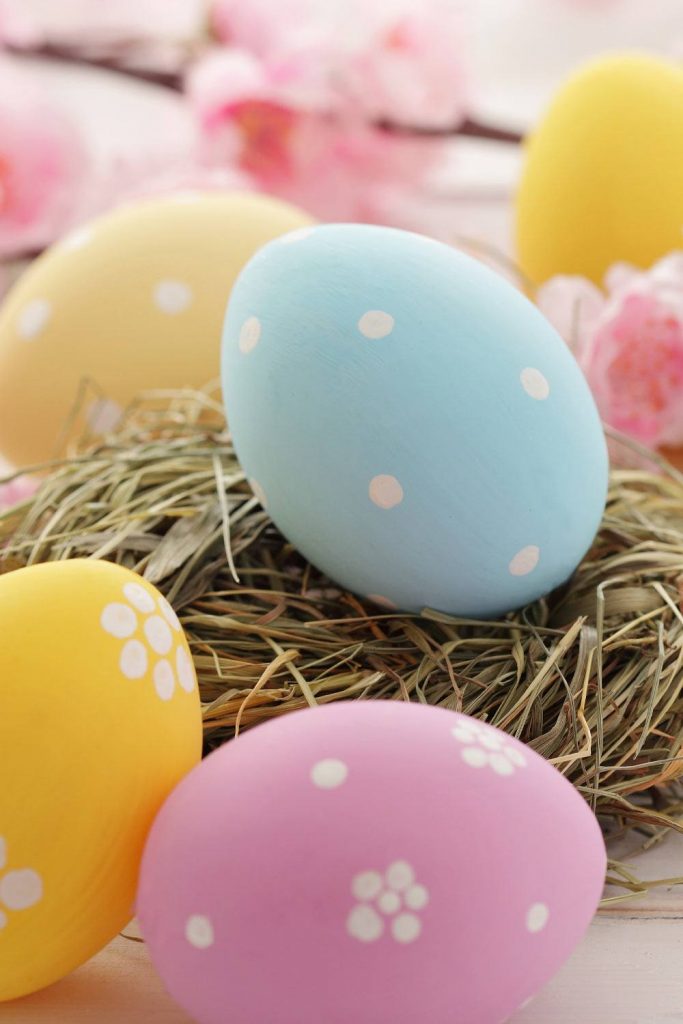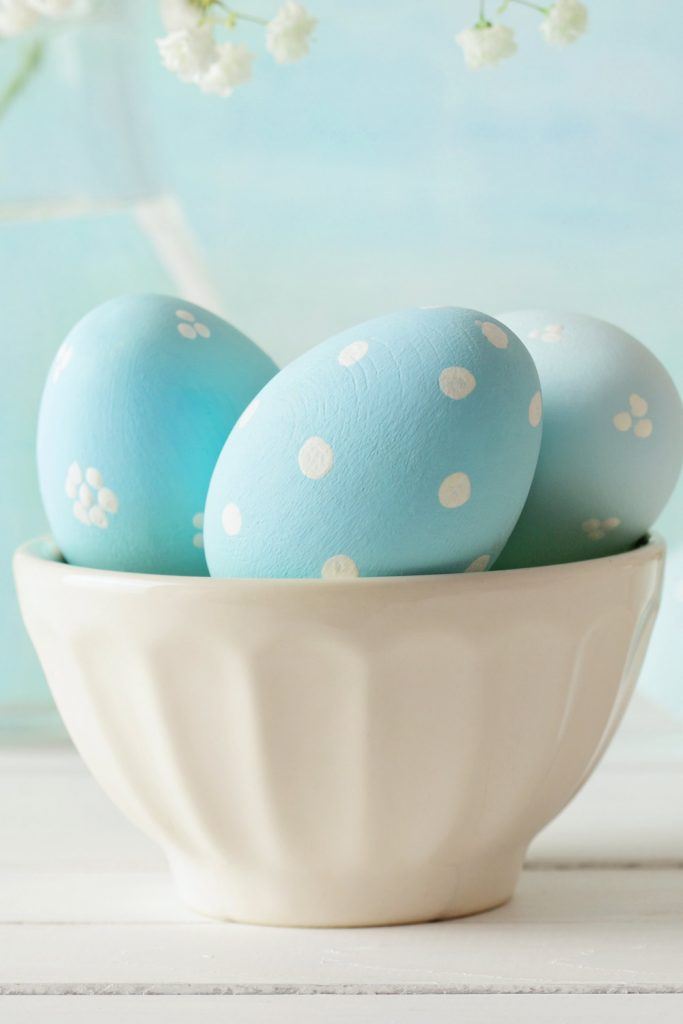 '
Easter Eggs with Patterns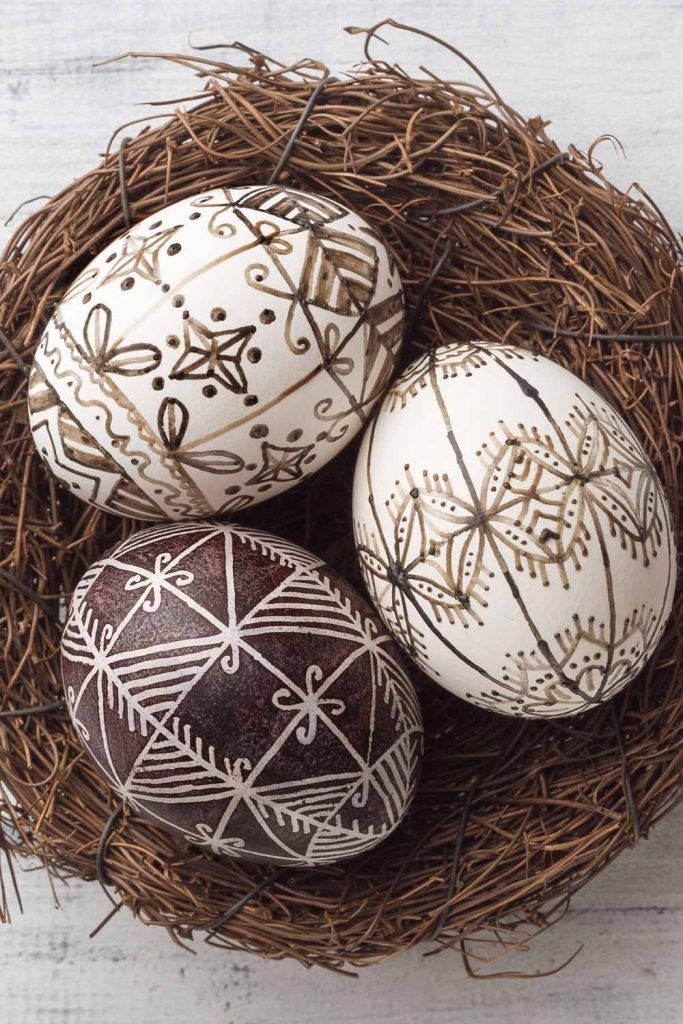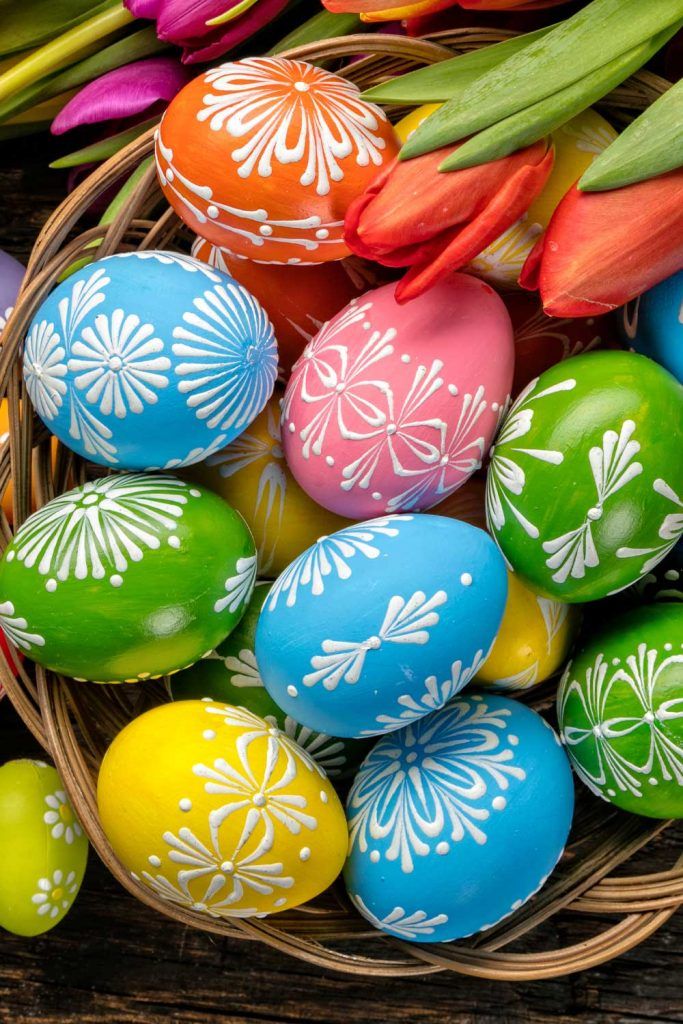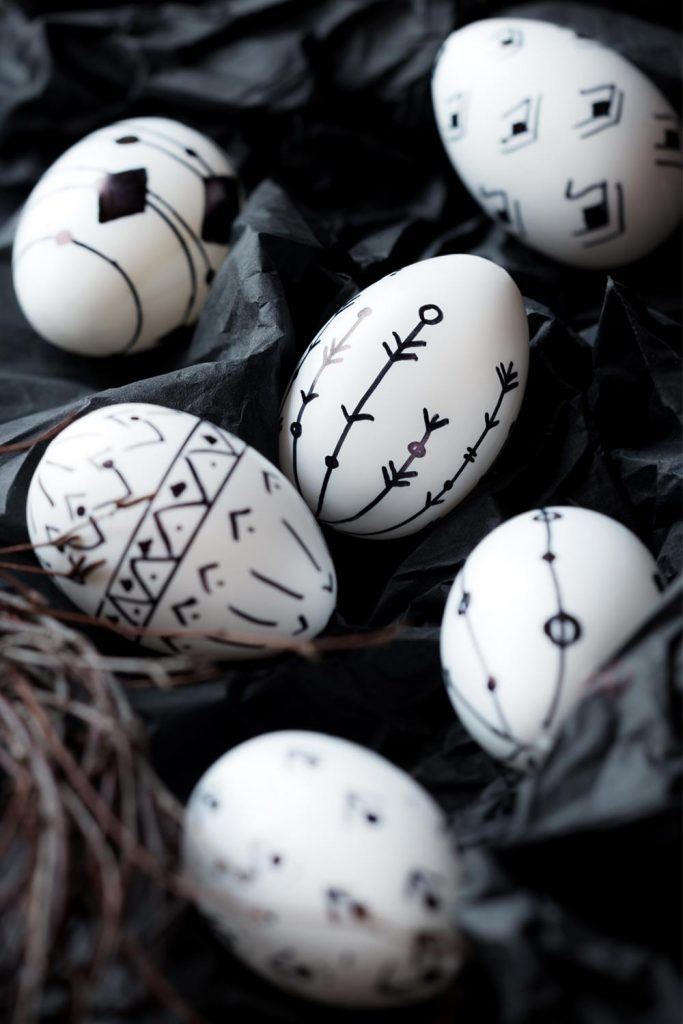 Pastel Floral Eggs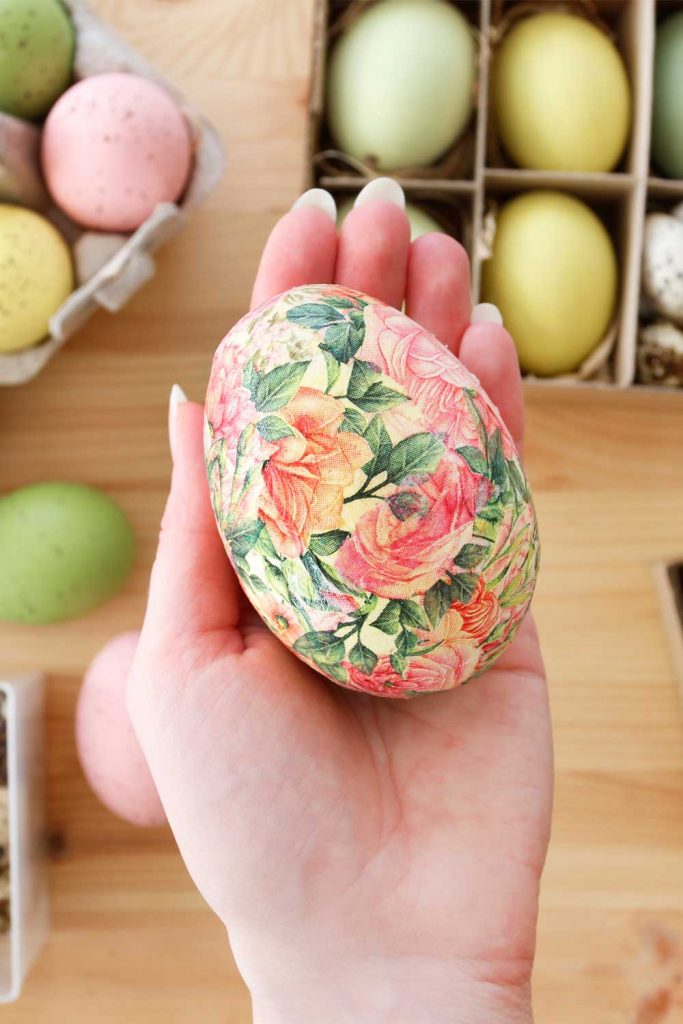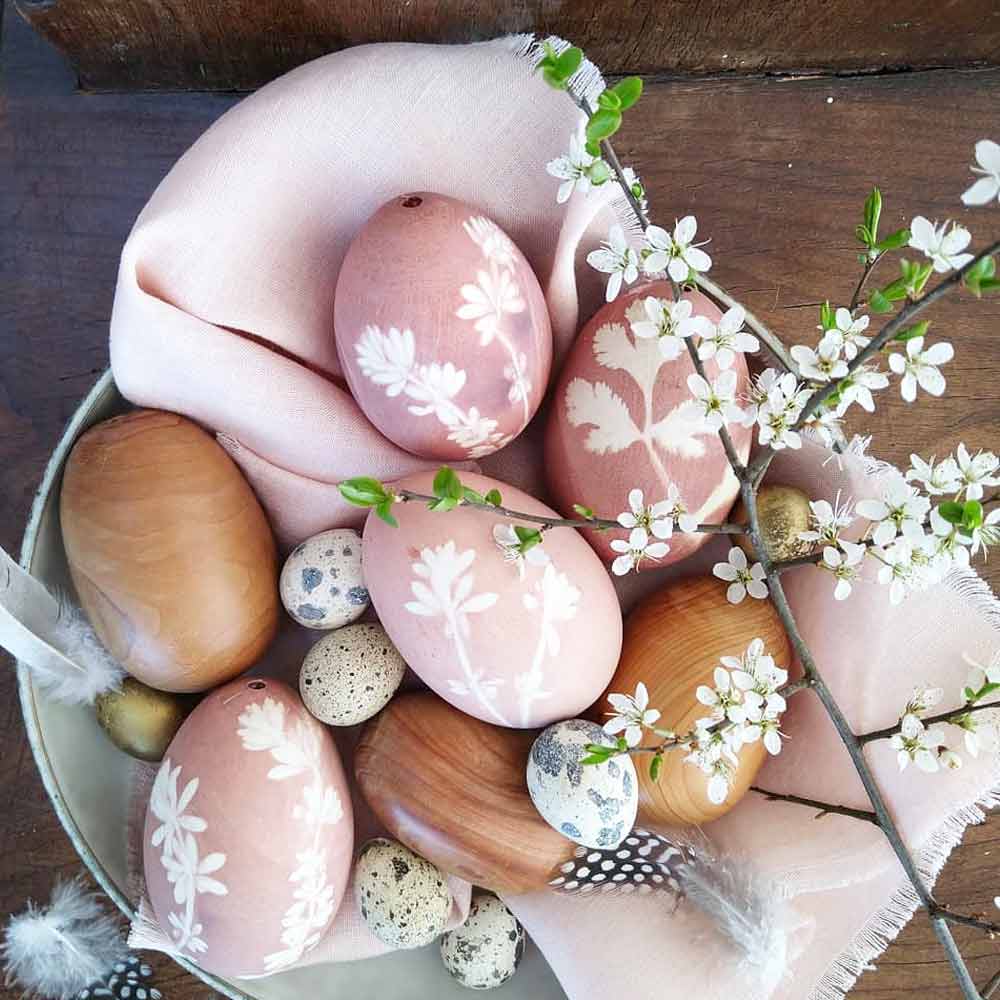 Source: Instagram.com/herz.allerliebst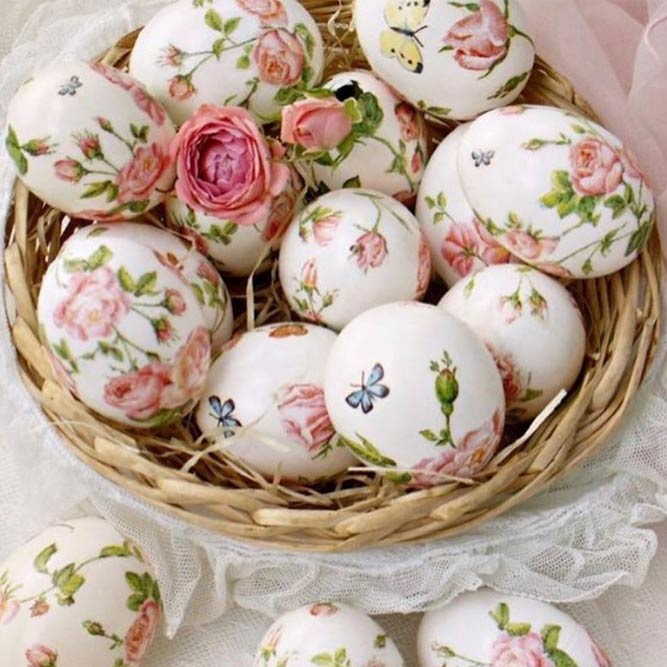 Source: vkusnosbety.blogspot.com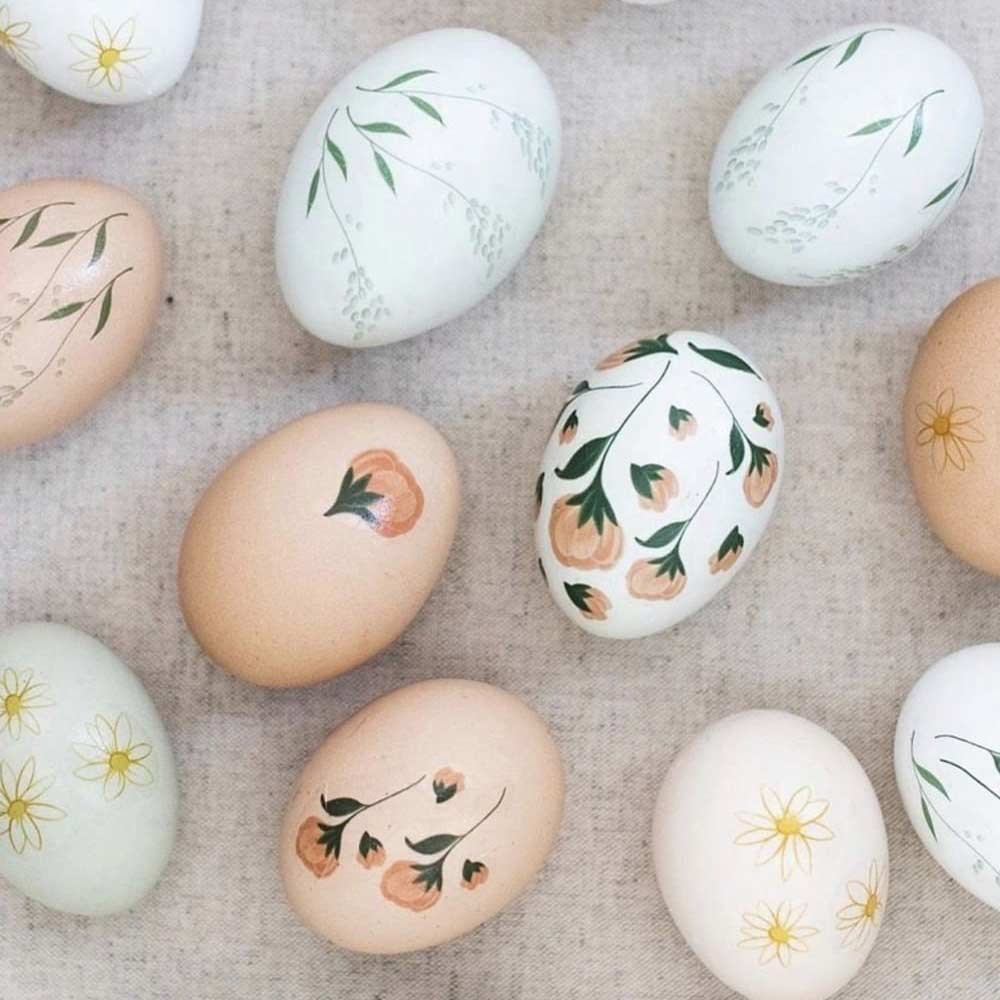 Source: Instagram.com/hellosunnyandco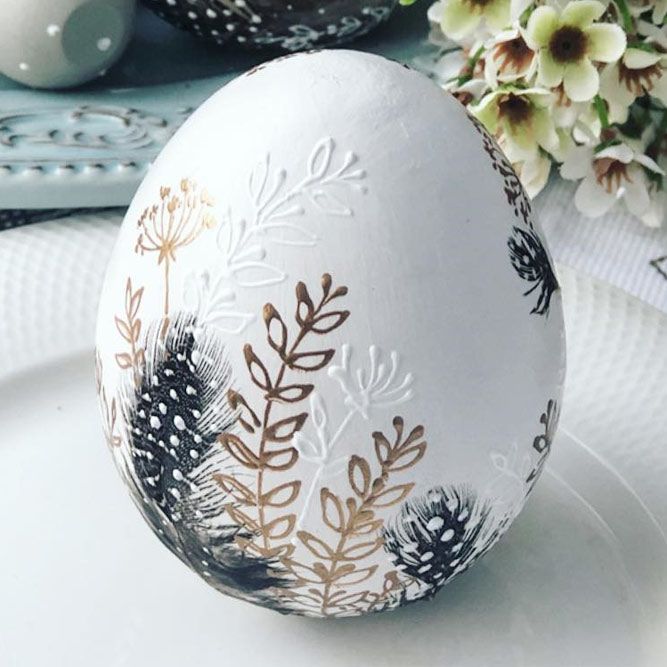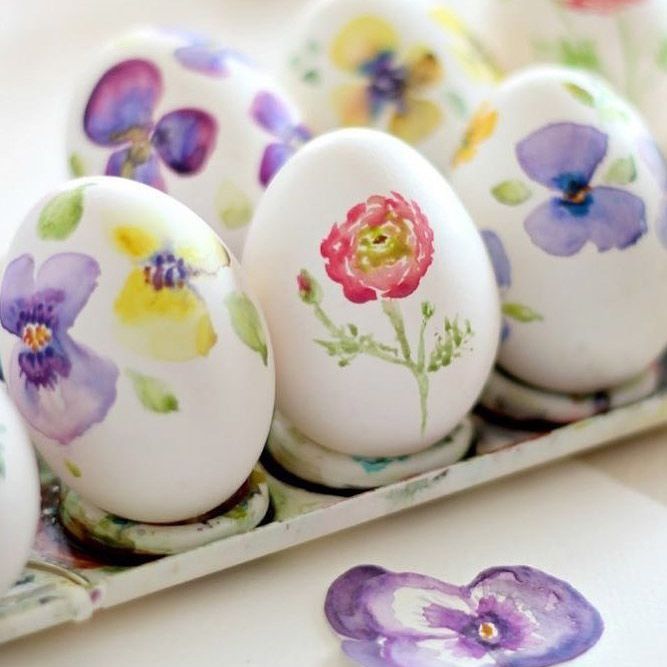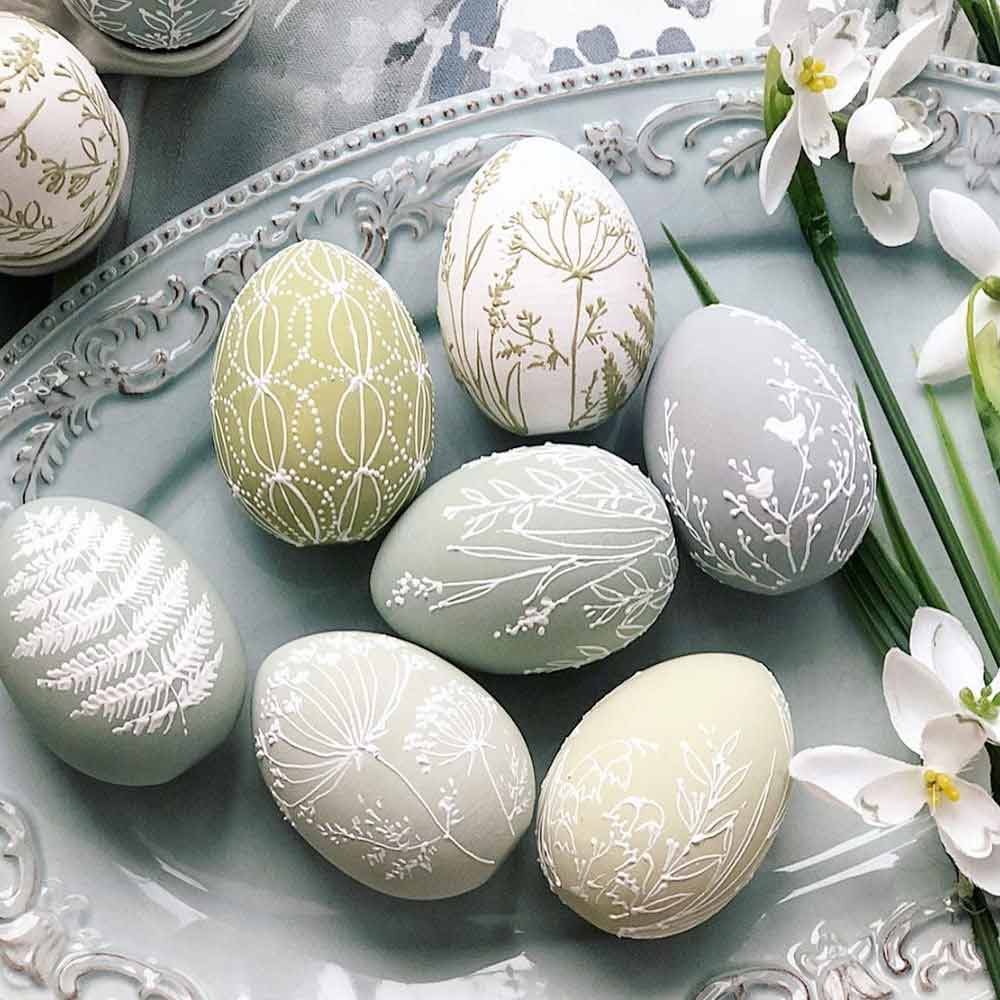 Source: Instagram.com/masterskaya_bojakorovka, Instagram.com/lindsaylaurenevents, Instagram.com/masterskaya_bojakorovka
Decorated eggs crafts can be especially curious for people who have an artistic nature. But we do wish to point out that you do not have to be a painter of genius to recreate amazing Easter designs like the ones you can observe here. By the way, floral patterns are very popular because Easter is a holiday that Christians celebrate in the spring, and flowers and blossoms are symbols of this season.
Elegant Marble Eggs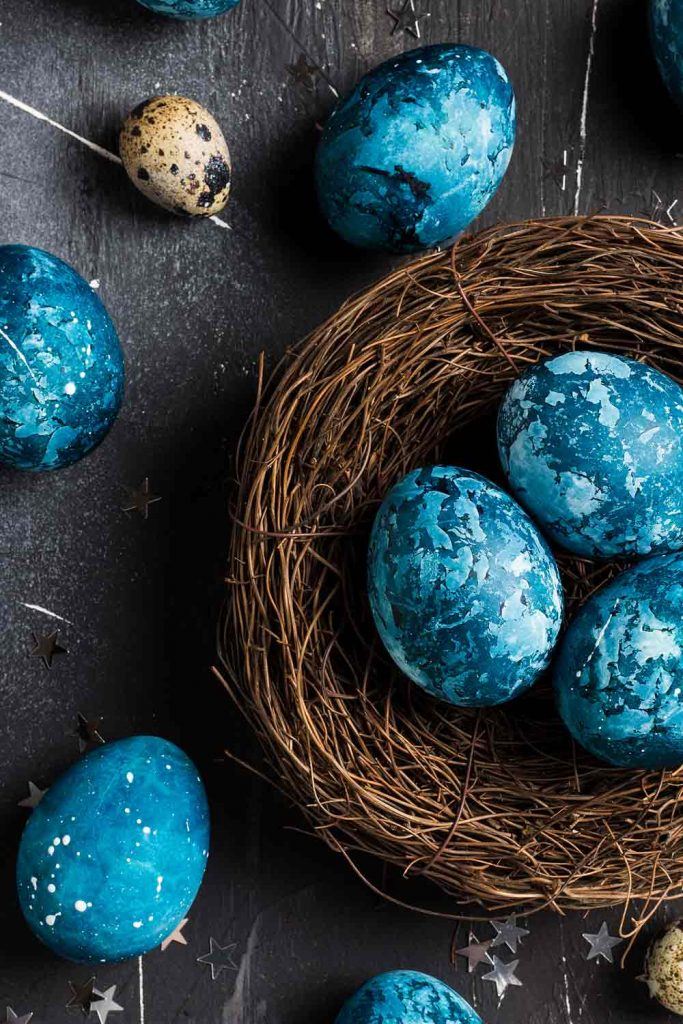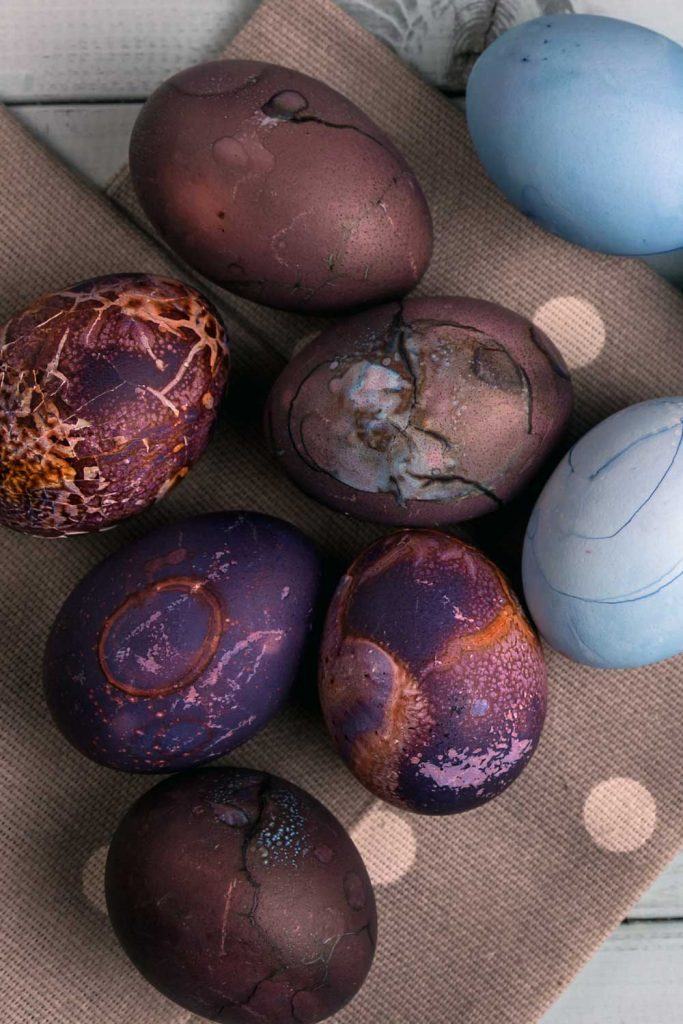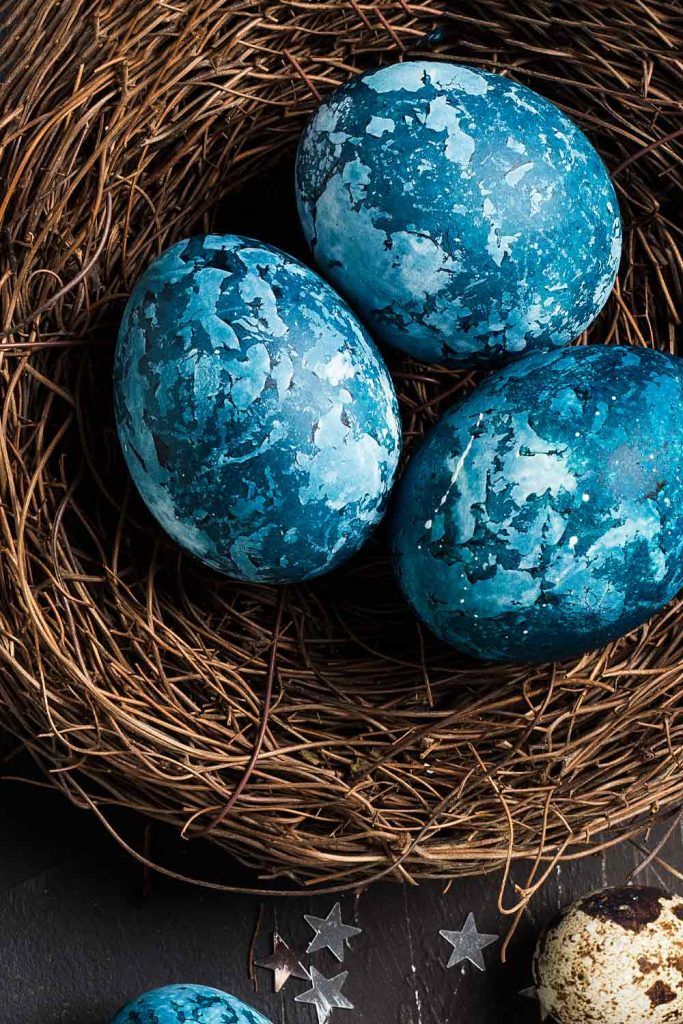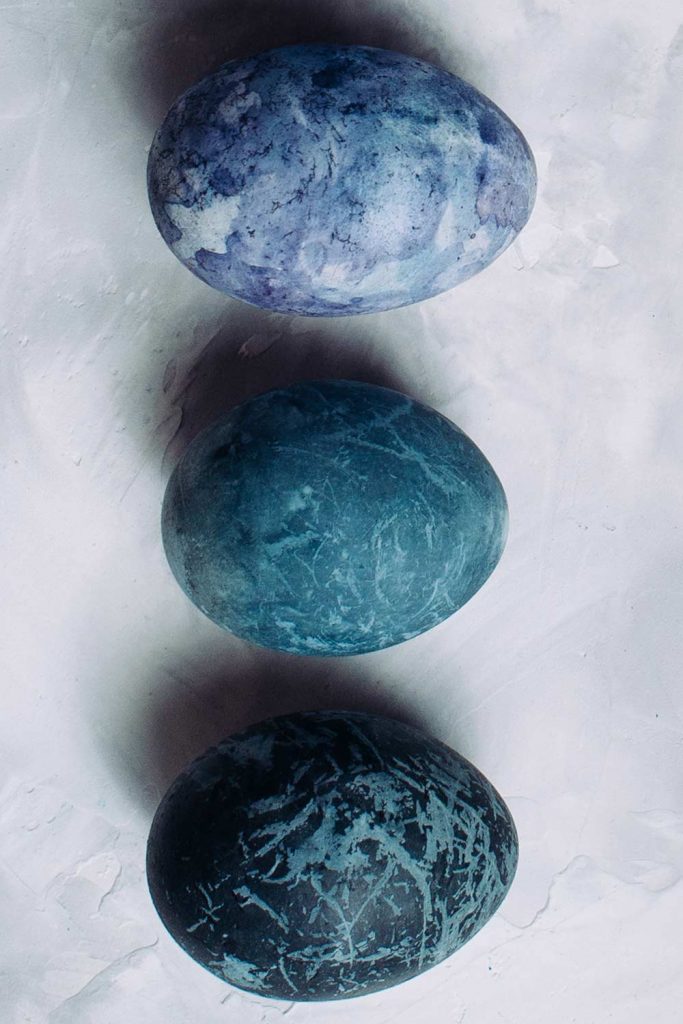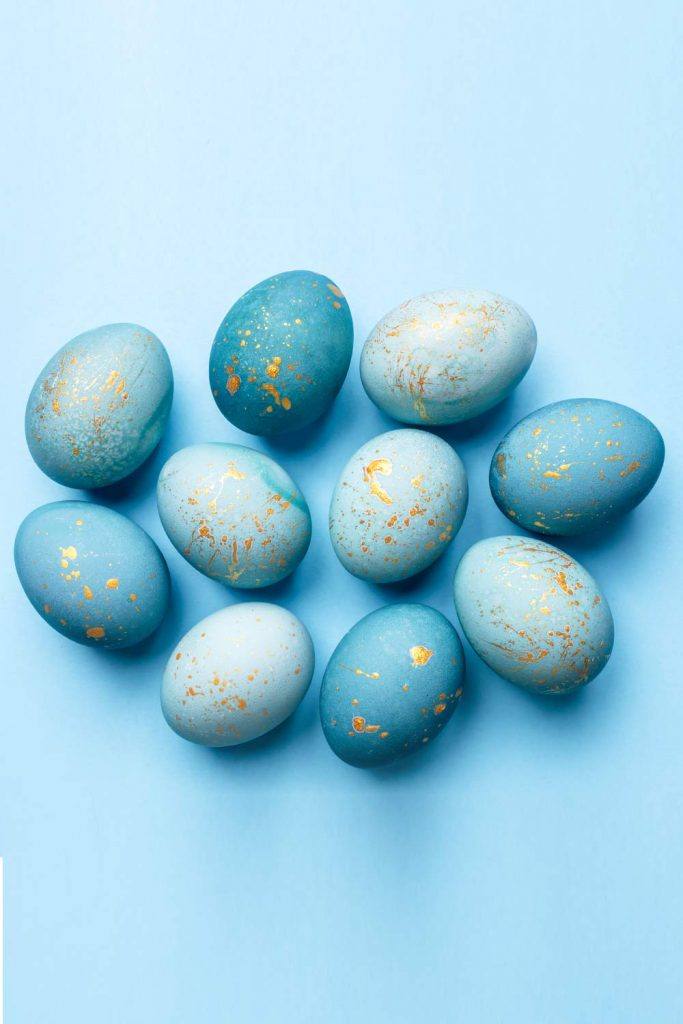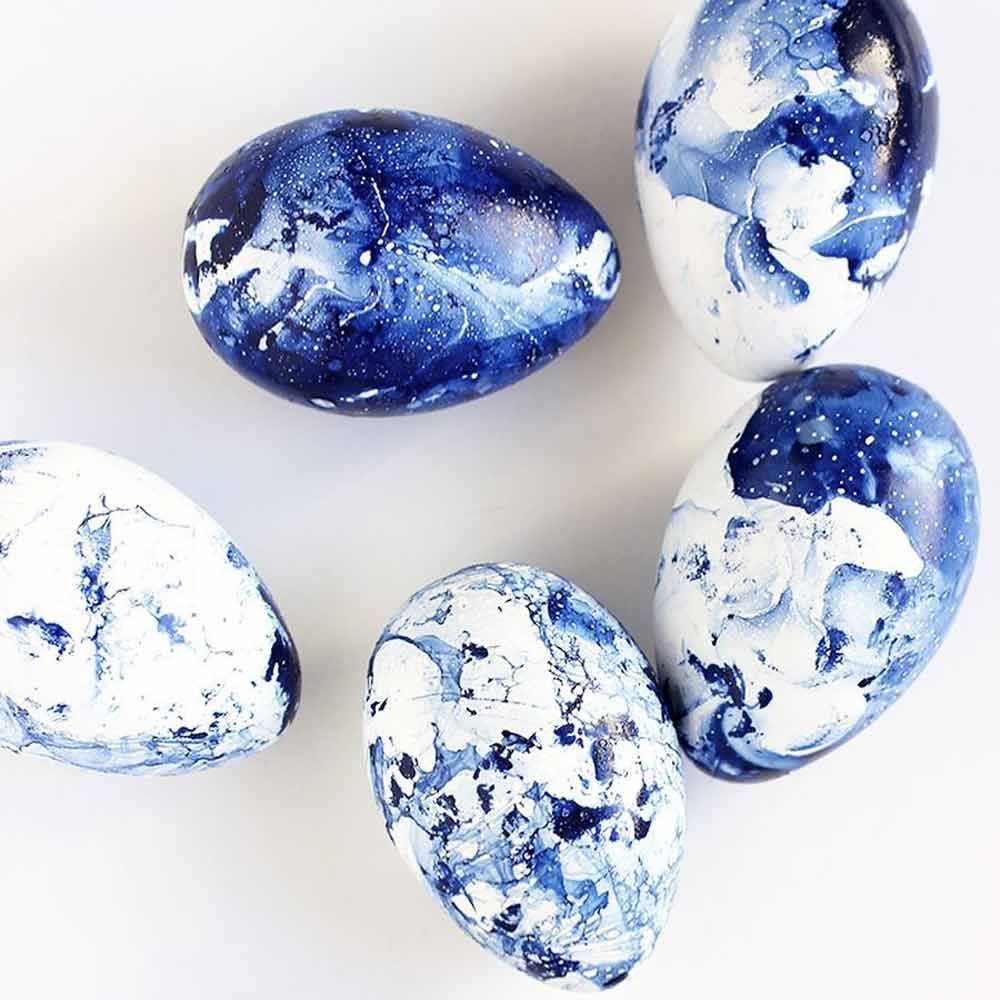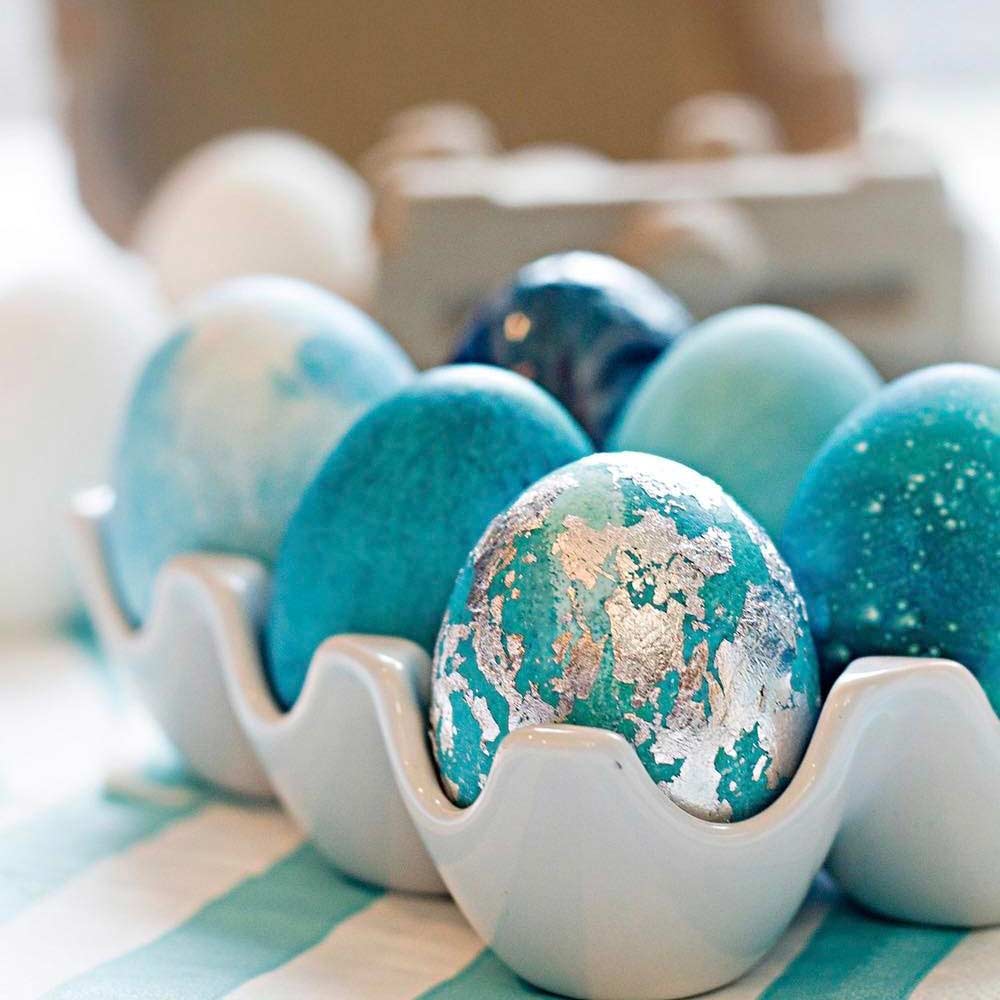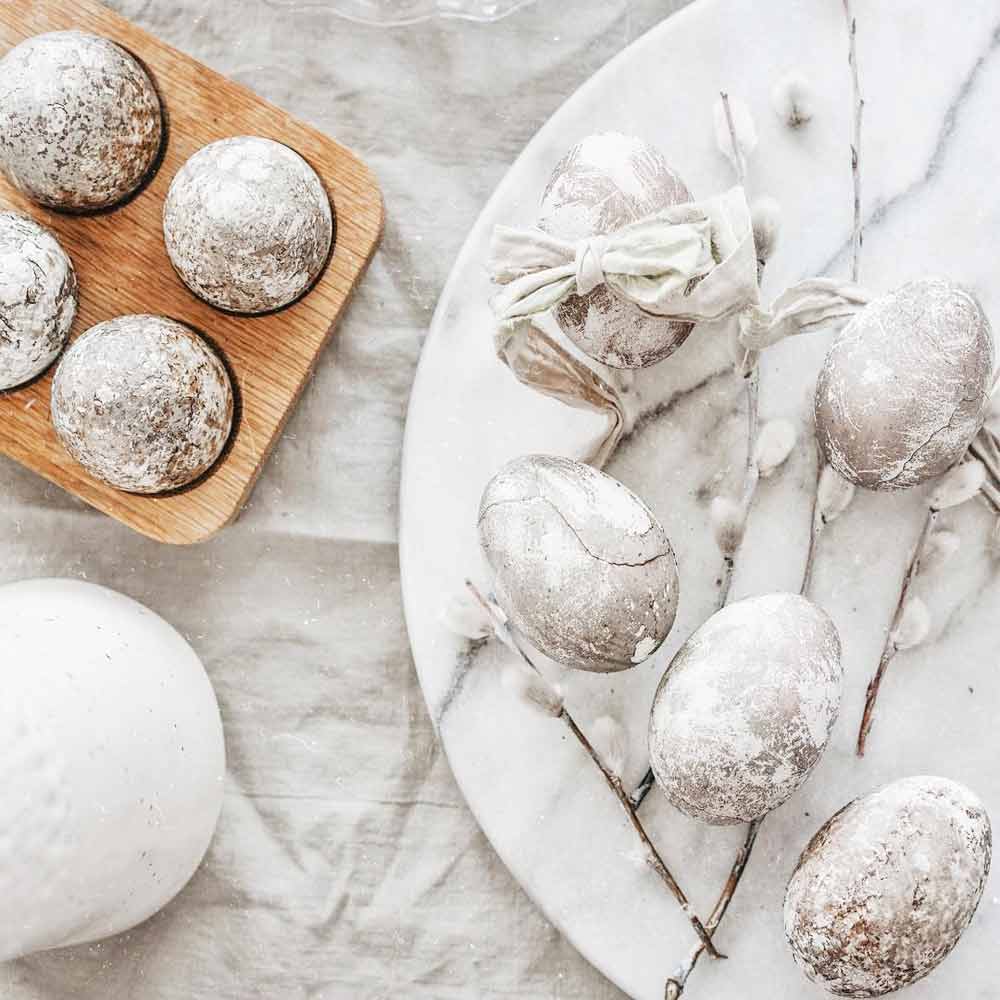 Source: Instagram.com/aliceandlois, Instagram.com/acraftedpassion, Instagram.com/olga_plakitina
The Easter egg decorating ideas craft does not require super brilliant artistic skills. In fact, anyone can create pretty décor for holiday eggs.
These marble designs appear rather modern, and we think that you can let them stay as a part of your home decoration even when the holiday is over. To do them, you will need several dye shades and rubber cement. First, paint eggs and, of course, let them dry. Blot each egg, using rubber cement. Next, dip each egg into one more color coat. Again, let them dry. There will be some excess rubber cement, so you need to rub it off gently. NB: these eggs will be inedible once covered with rubber cement.
Cute Easter Eggs To Surprise Children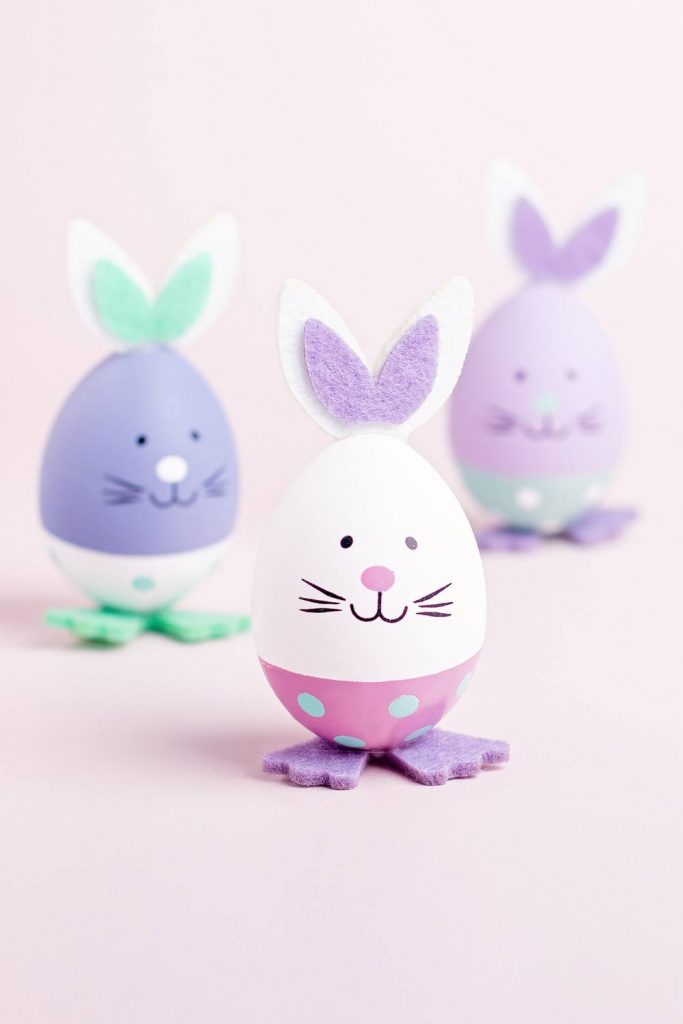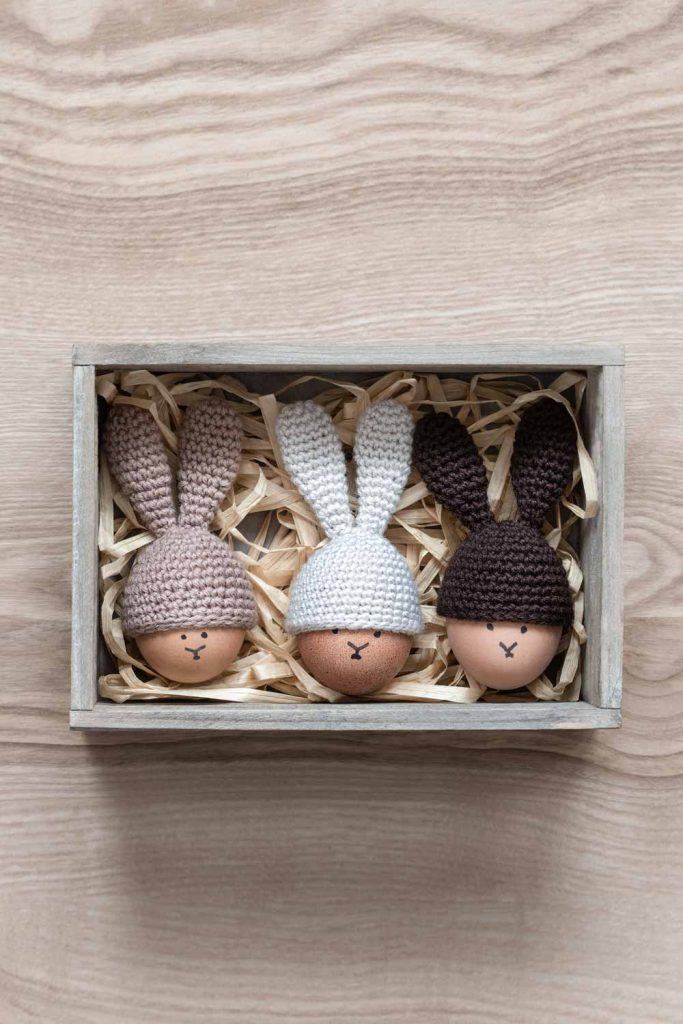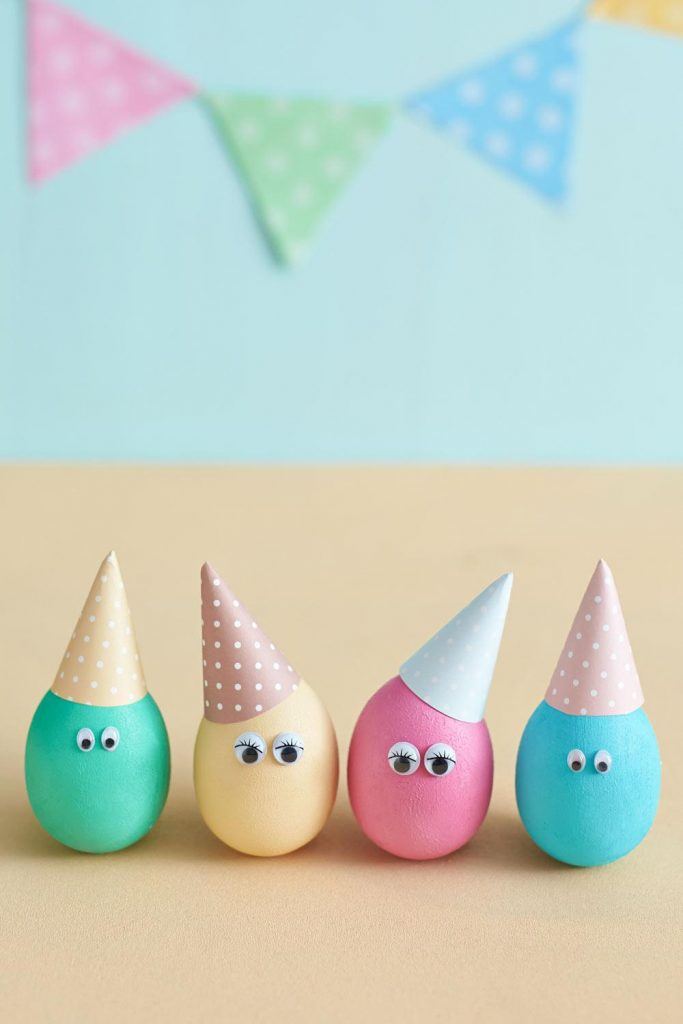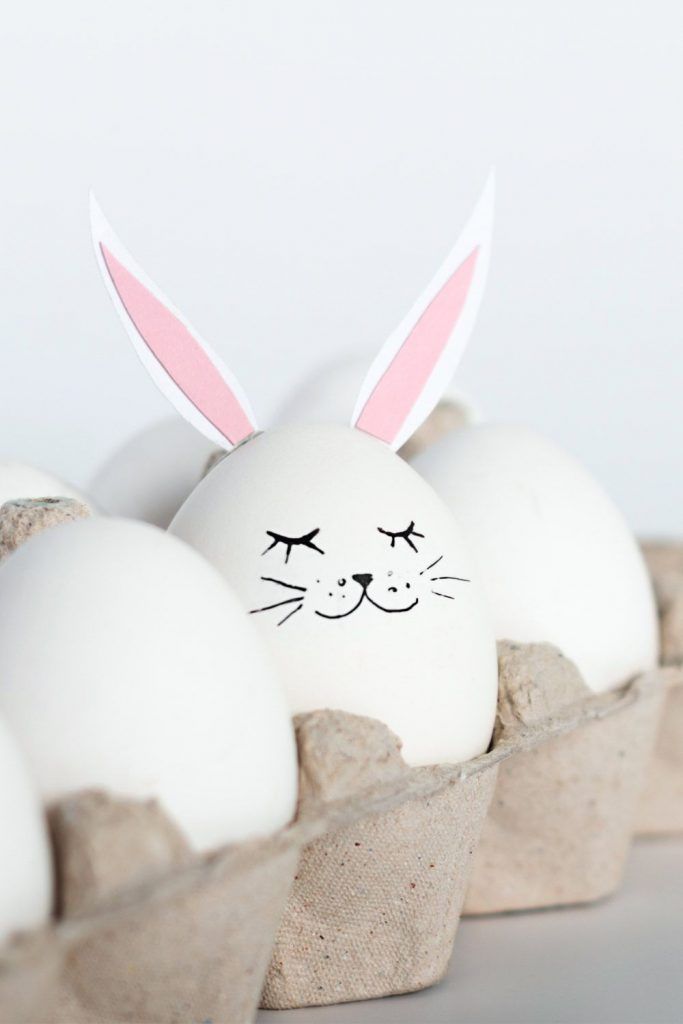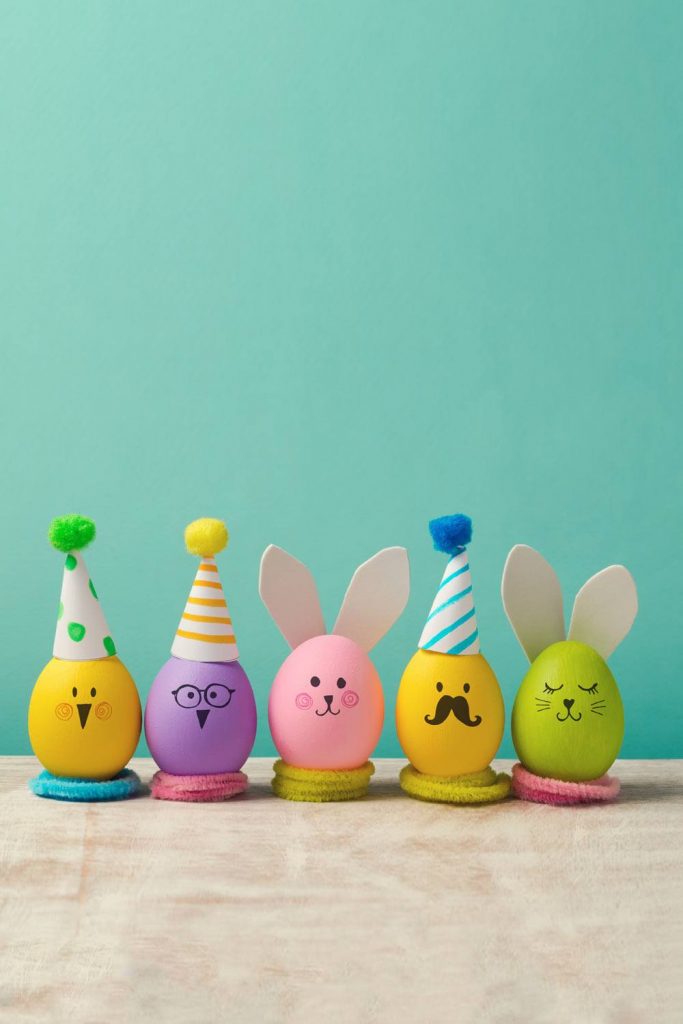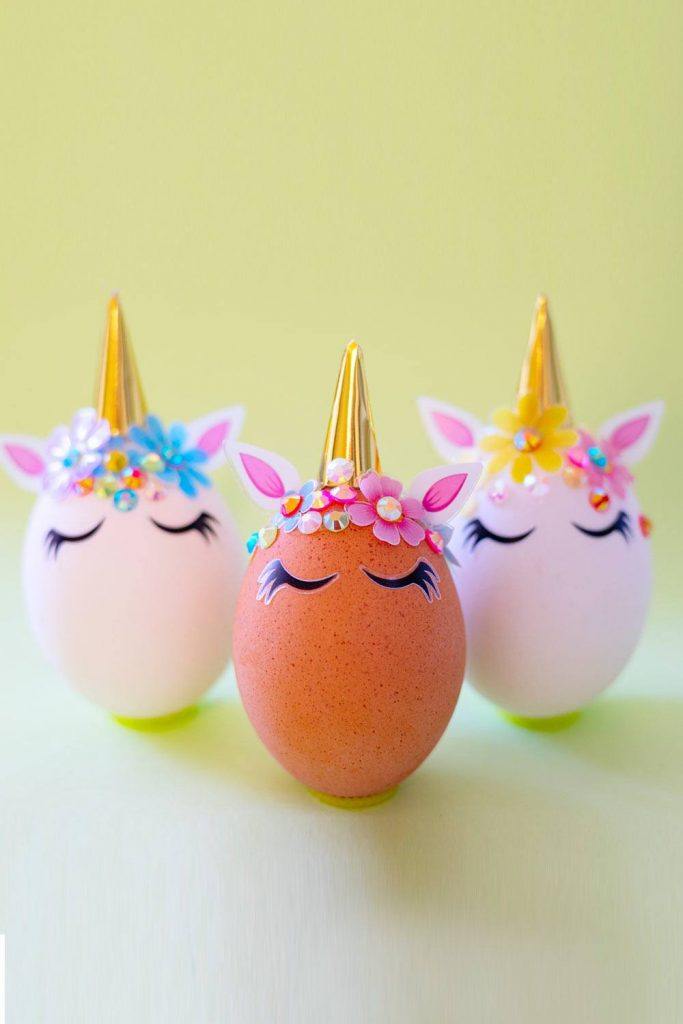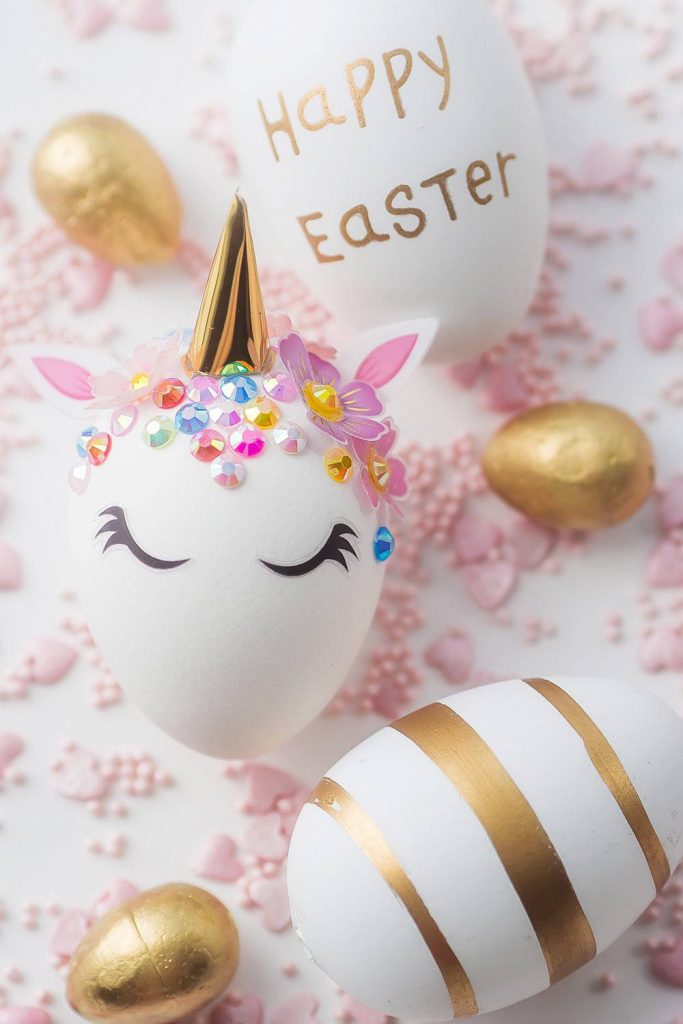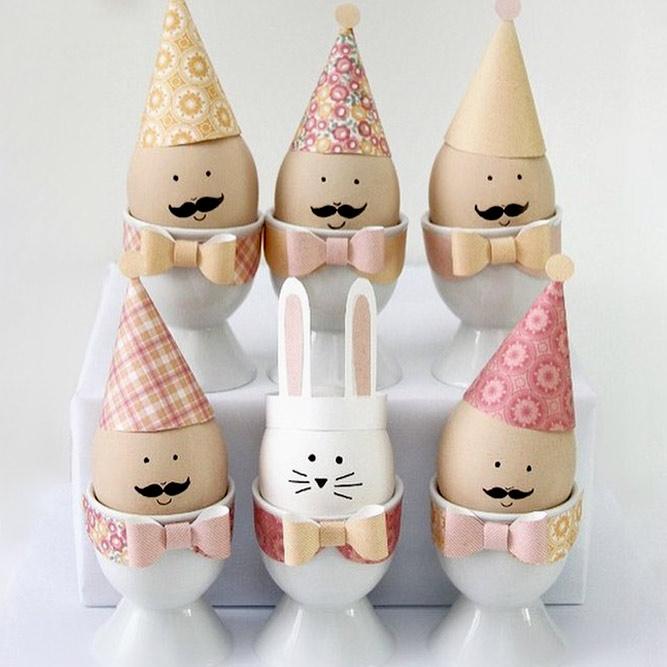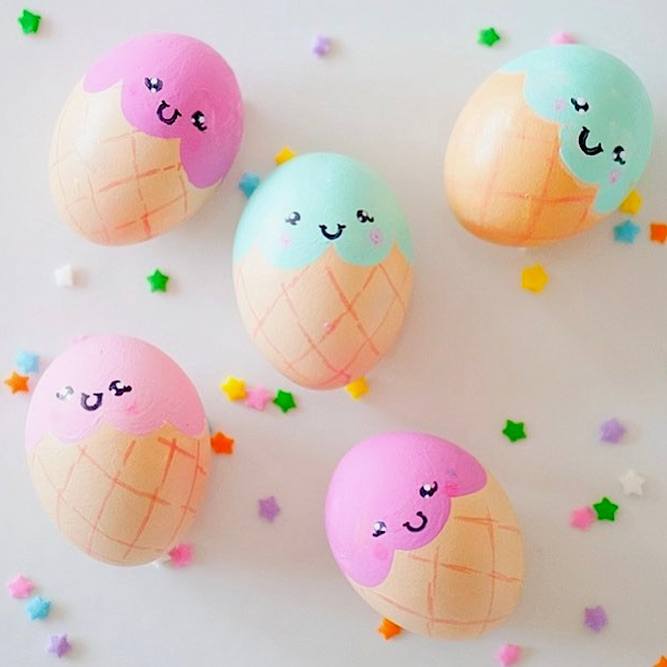 Source: Instagram.com/homestoriesatoz, Instagram.com/karaspartyideas
We really love these egg decorating ideas for school. Your kids will have much fun if they take the eggs decorated in such adorable ways to a school Easter party. To create these super cute creatures, you just need to cut noses, beaks, and ears or other elements from colorful decorative paper and then glue these elements onto the eggs. Just look at these eggs that resemble ice-cream, unicorns, and rabbits. How fun they are!
Decor In A Watercolor Style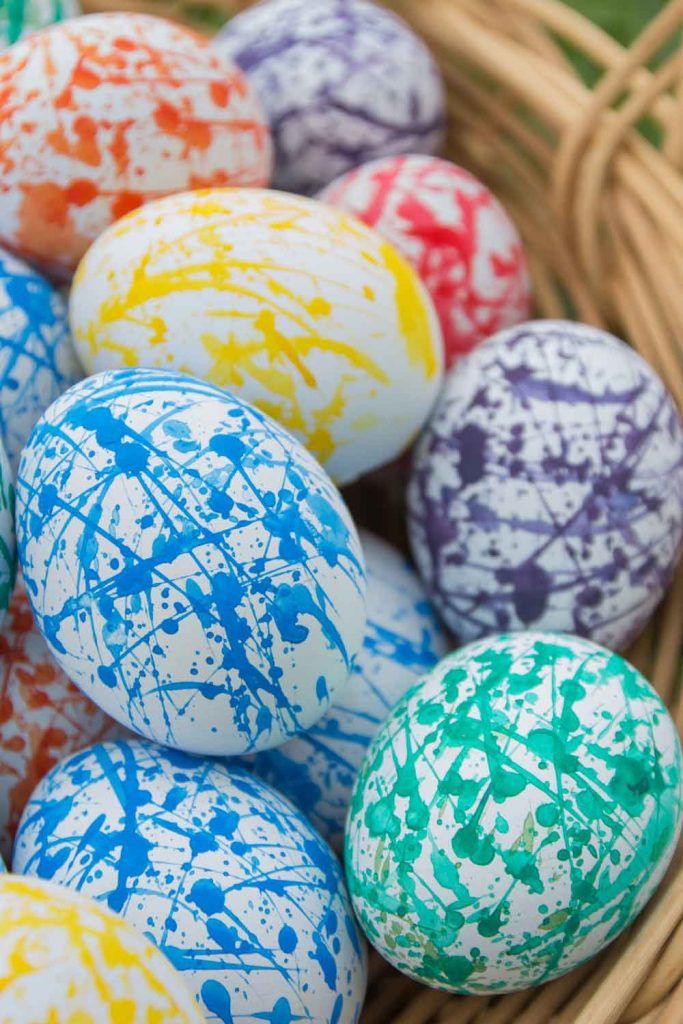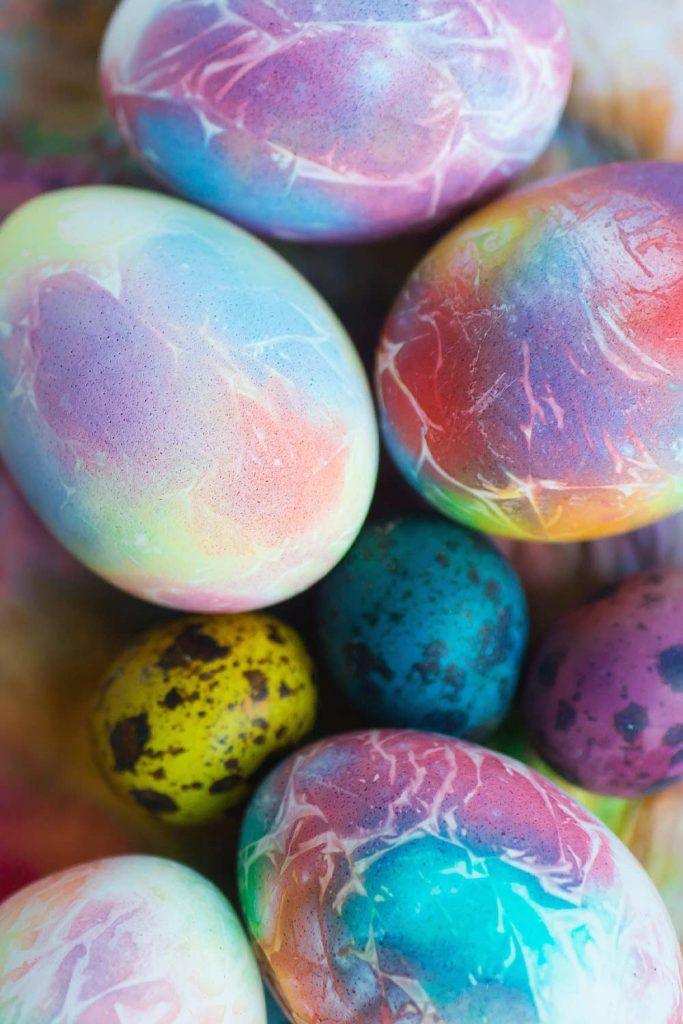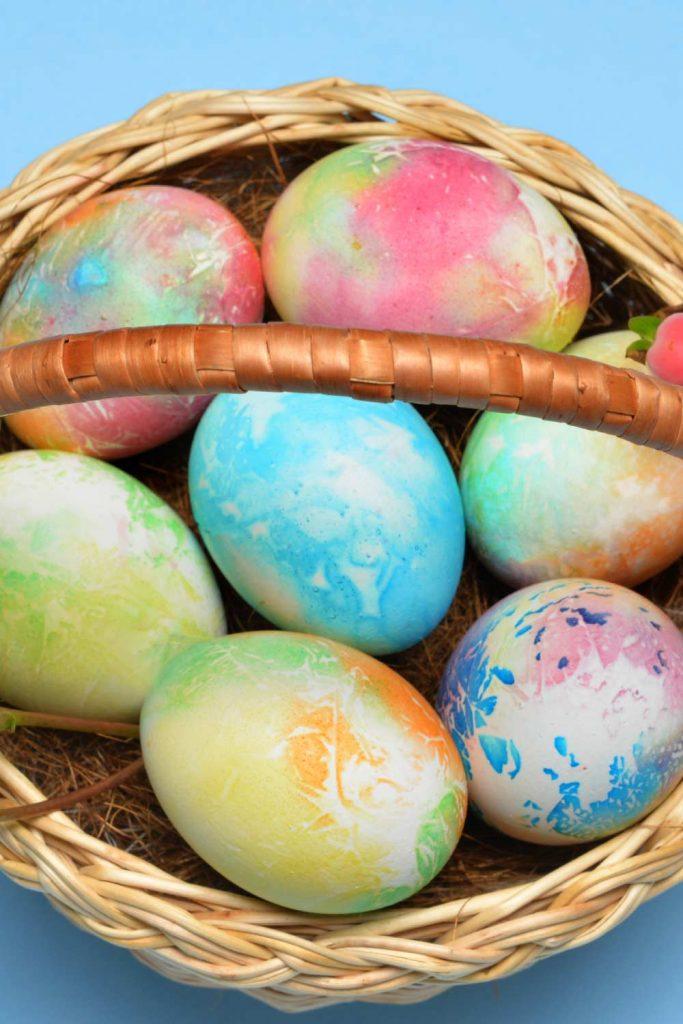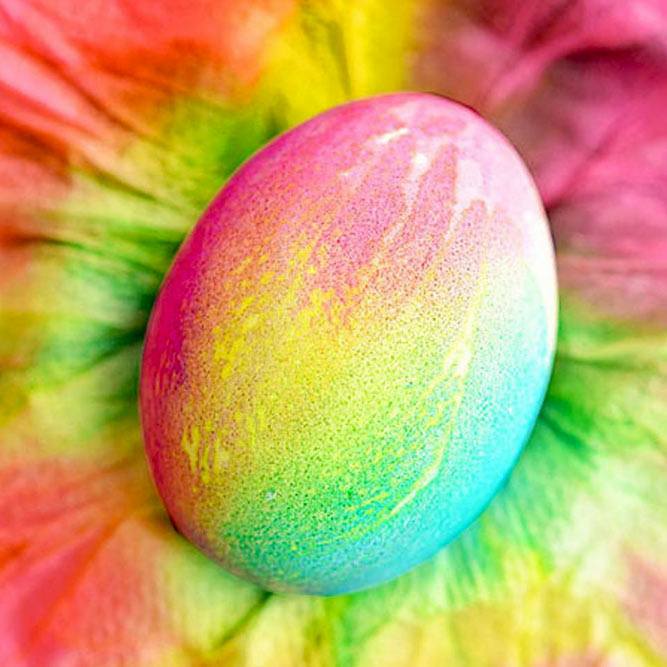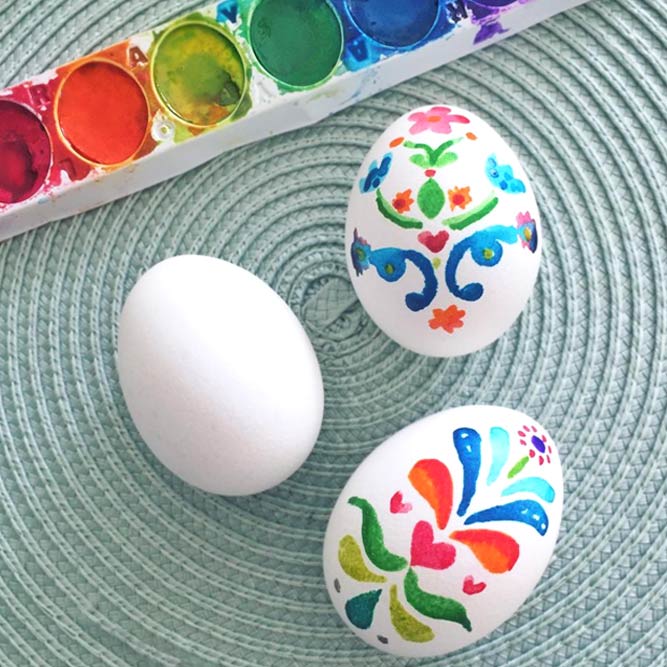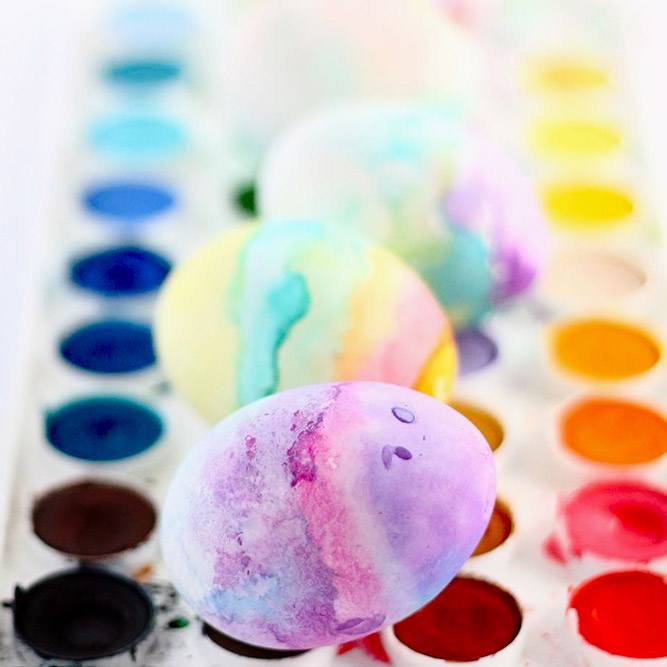 Source: Instagram.com/1littleproject, Instagram.com/craft_and_creativity, Instagram.com/squirrellyminds
The boiled egg decorating is often performed with watercolor paints. Watercolor paints do not cost much money, and the dyeing process is quite fun. So, this technique offers us perks only. From vivid and blurred ombre designs to more defined abstract patterns, you can go as wild as you wish! Just make sure that your egg painting design is eye-catching.
Dots & Drops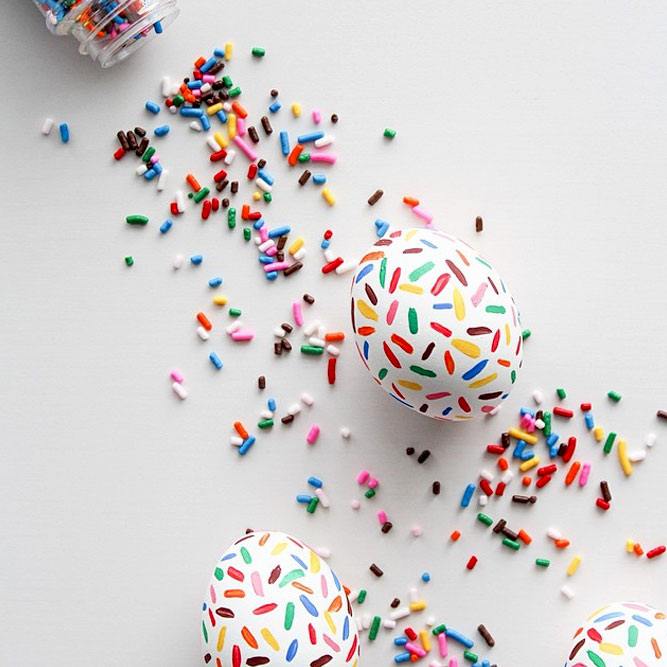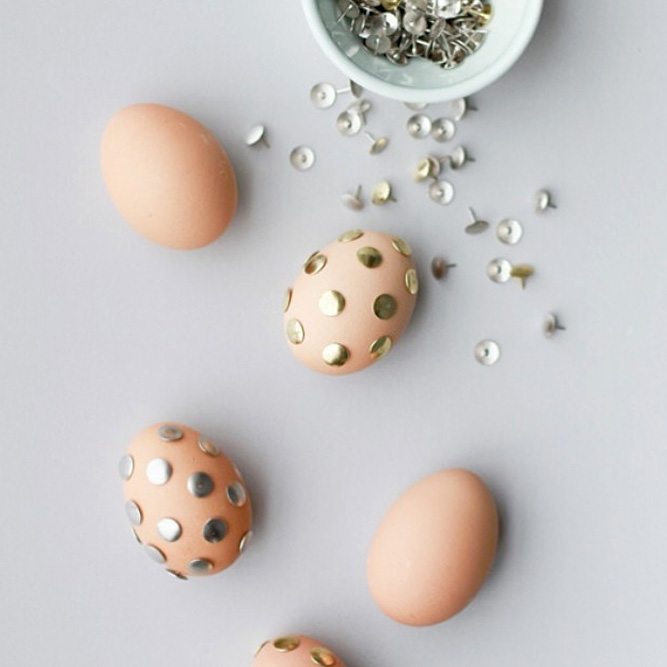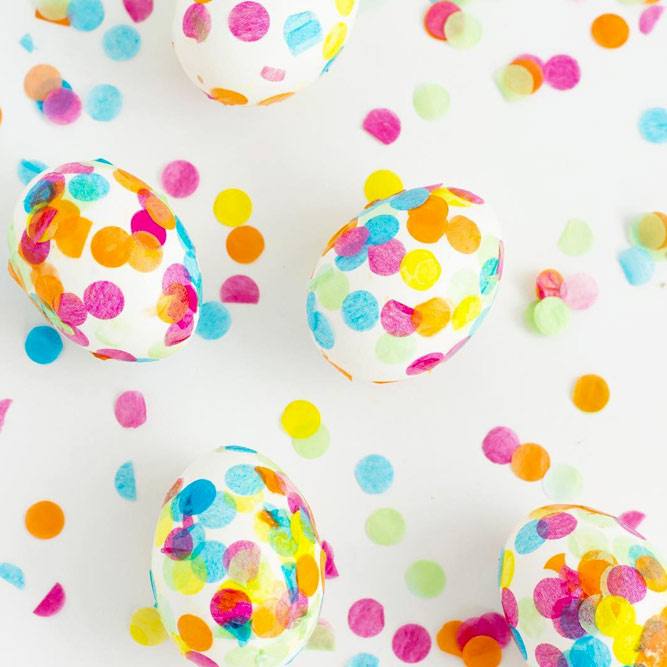 Source: Instagram.com/letsmingleblog, Instagram.com/brittnimehlhoff, Instagram.com/aliceandlois
The process of egg decoration can be super easy. You can improvise and use craft punch, pins, or confetti. All of these can be easily attached to eggs with adhesive. The excess adhesive must be removed for the pattern to appear clean.
Folk Style For Easter Eggs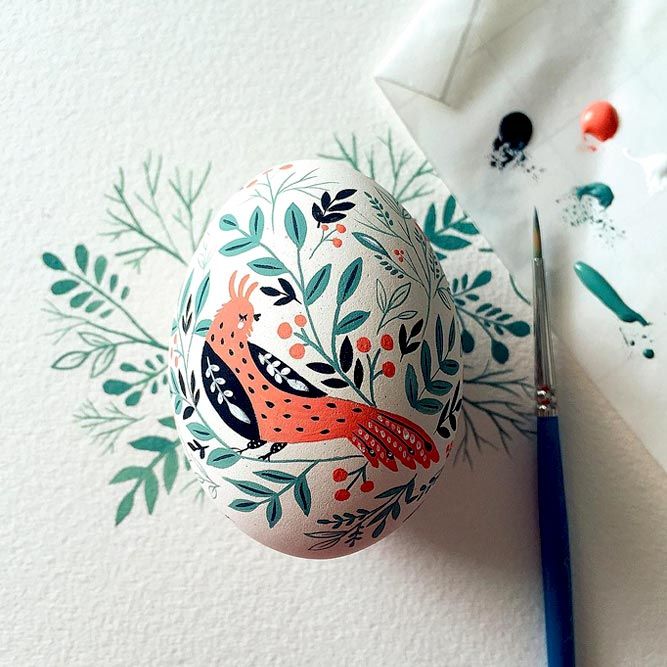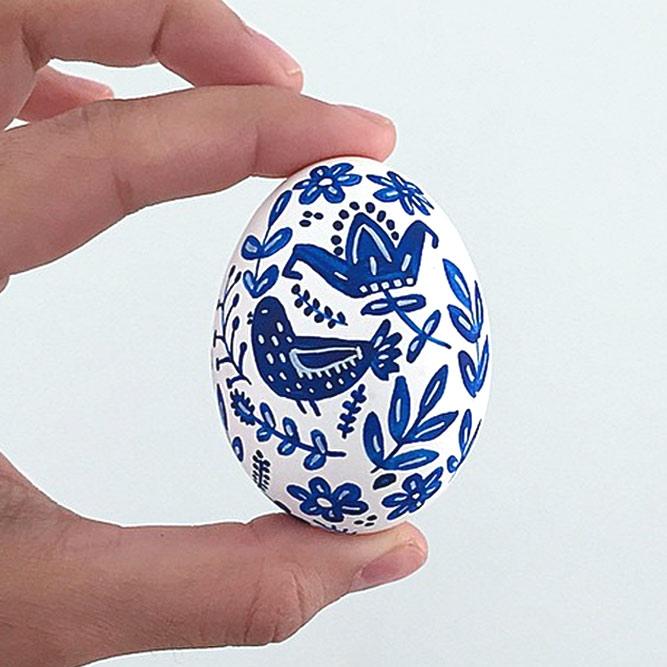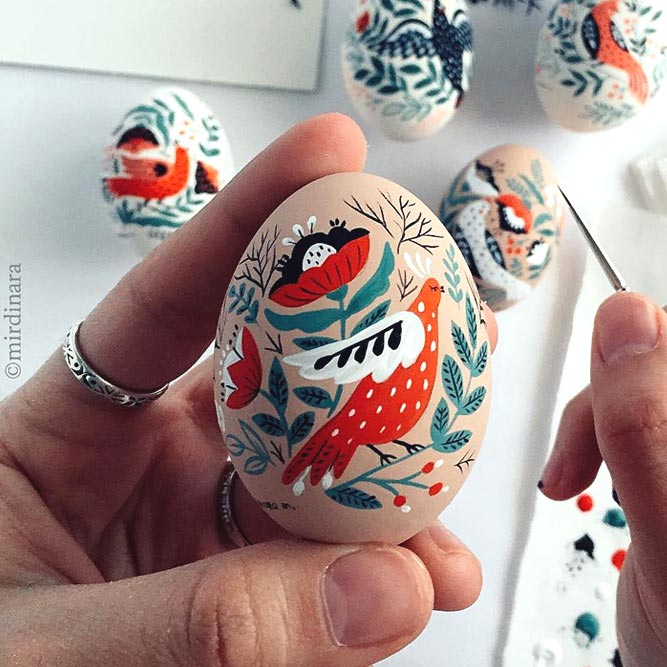 Source: Instagram.com/mirdinara, Instagram.com/mirdinara, Instagram.com/mirdinara
How to make Russian Easter eggs? Well, contemporary egg painting techniques make this task less complicated than it was before. Artists prefer to dye either porcelain or wood eggs (they are more time-proof) with acrylic paints. Though, the eggs that are blown out can work, too. It is advisable to begin sketching, using a pencil and go very light. When the sketch is ready, you can proceed with a tiny brush and paint. Folk patterns are in vivid colors usually. As for the themes, whimsical birds and fanciful flowers are peculiar to decorated eggs Russian.
Hipster Black & White Eggs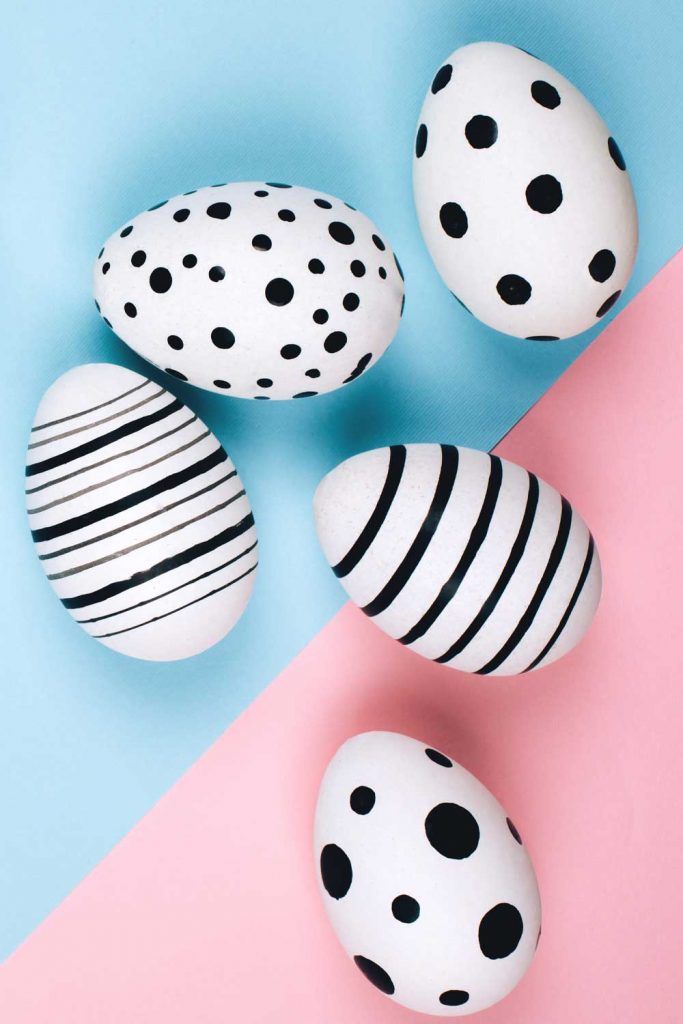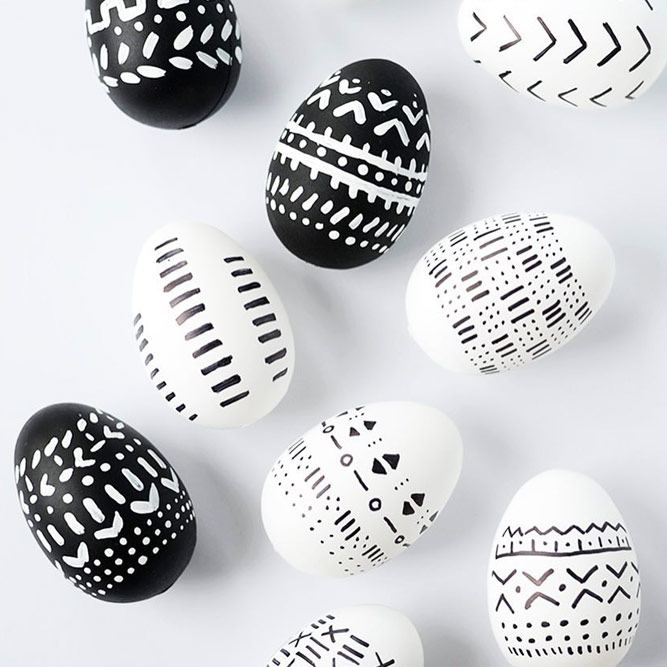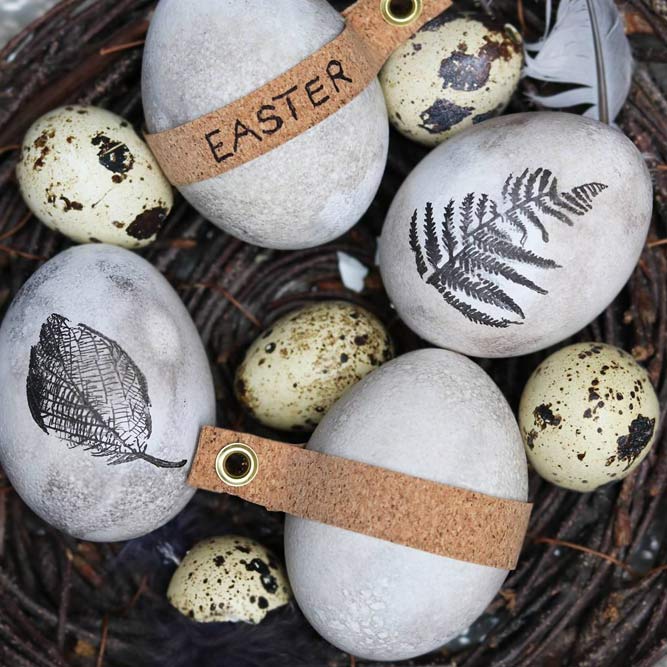 Source: Instagram.com/aliceandlois, Instagram.com/leuchttage
We really love these Easter egg decorating ideas for adults. In case you like drawing, these ideas will work great for you. You will just need permanent markers, much creativity, and eggs. We would recommend that you draw carefully and not in a hurry. Also, it is better to wait until the marker sets and only then work with another side. And a towel can help save the hands from any marker smudges. So simple and so cool!
Golden Charm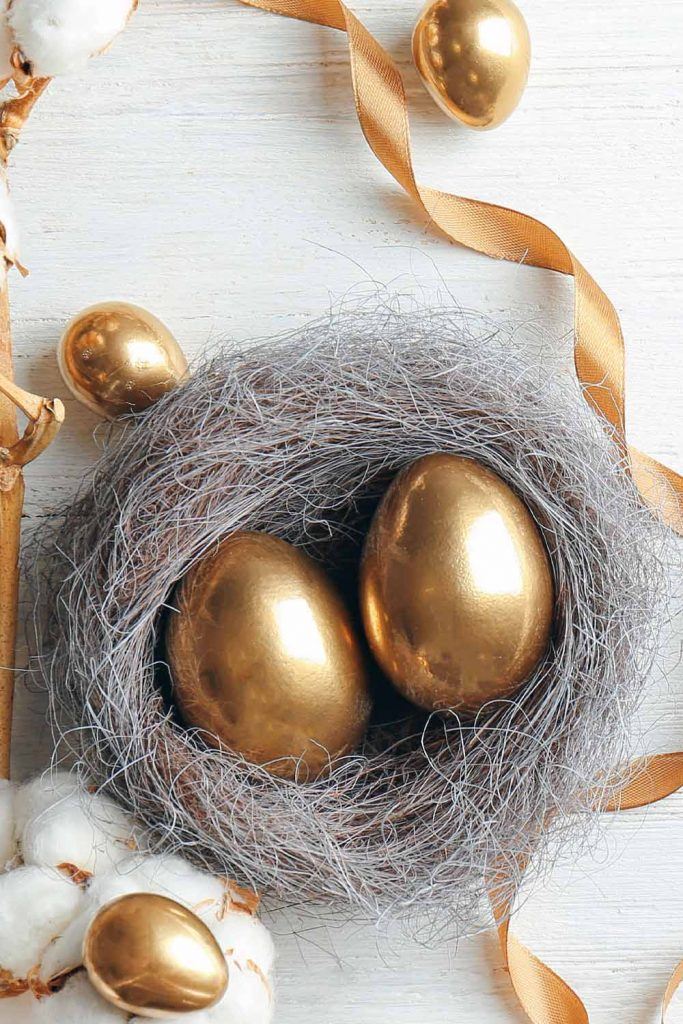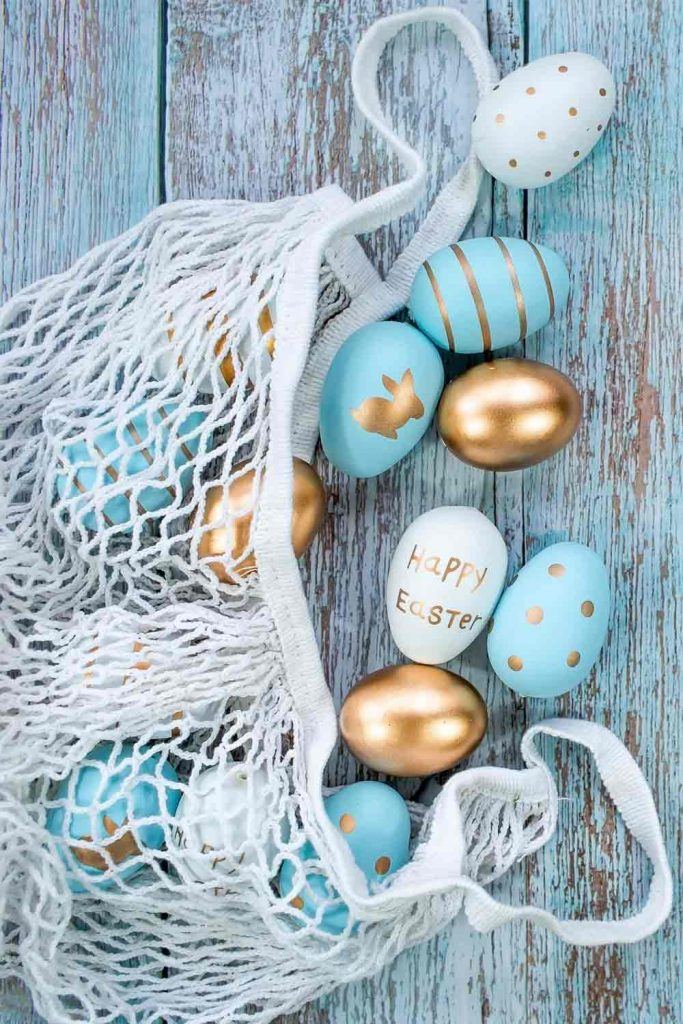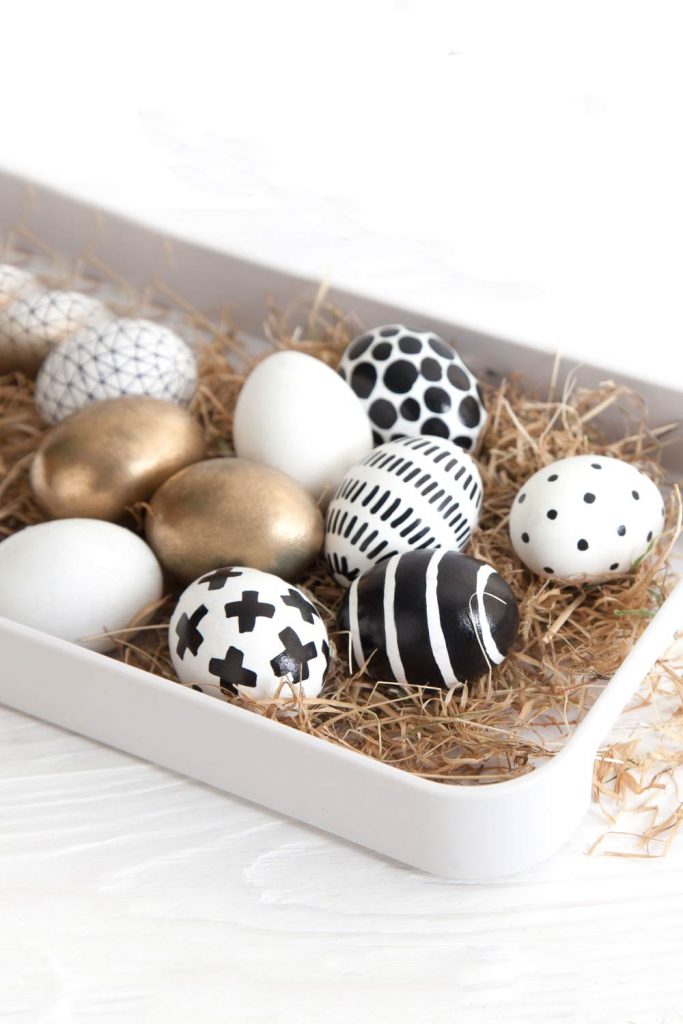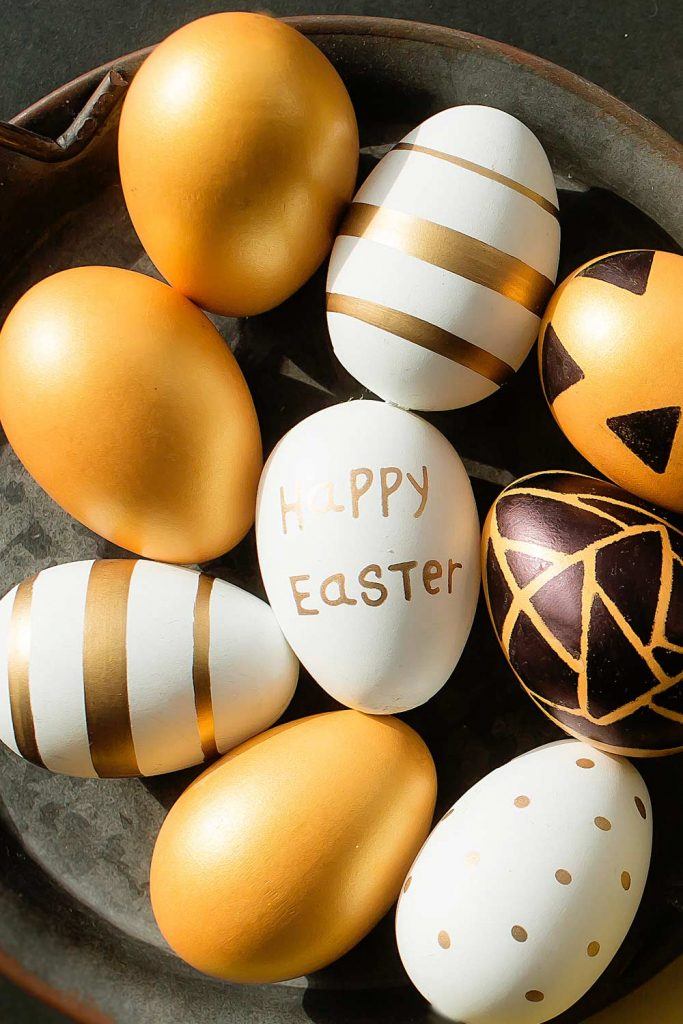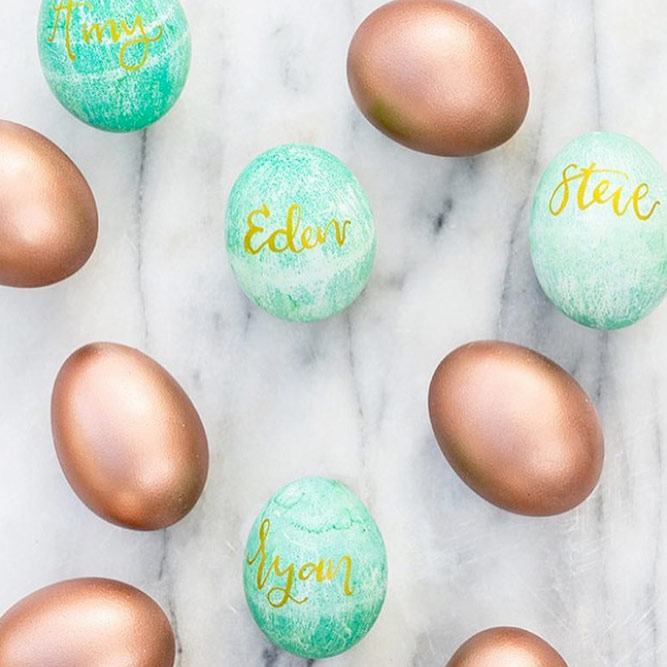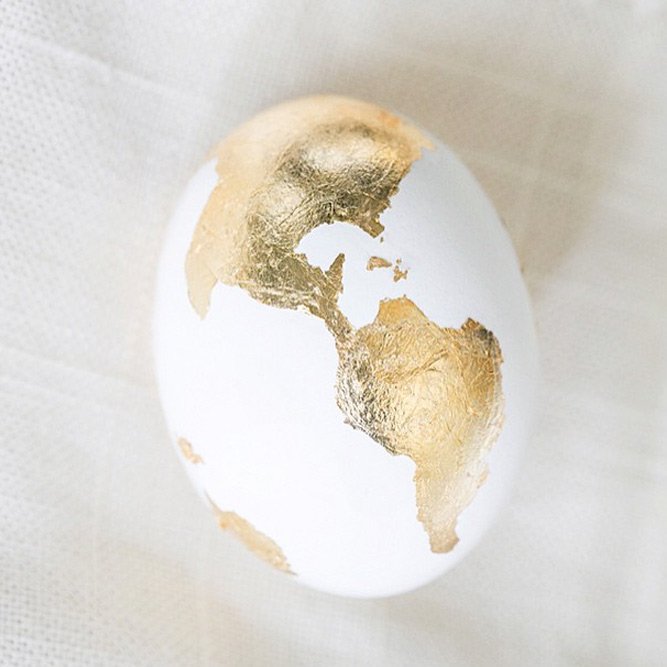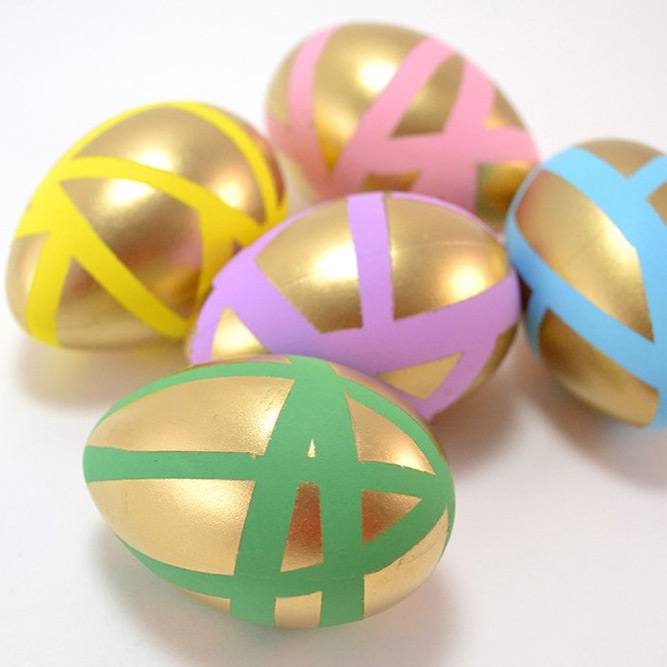 Source: Instagram.com/sugarandcharm, Instagram.com/sugarandcharm, Instagram.com/dreamalittlebiggerblog
Don't you think that golden Easter eggs look elegant and charming? They are absolutely easy to do. All you need is special golden paint or foil for egg decoration. Look how gorgeous can be simple chicken eggs!
Incredible Galaxy Easter Eggs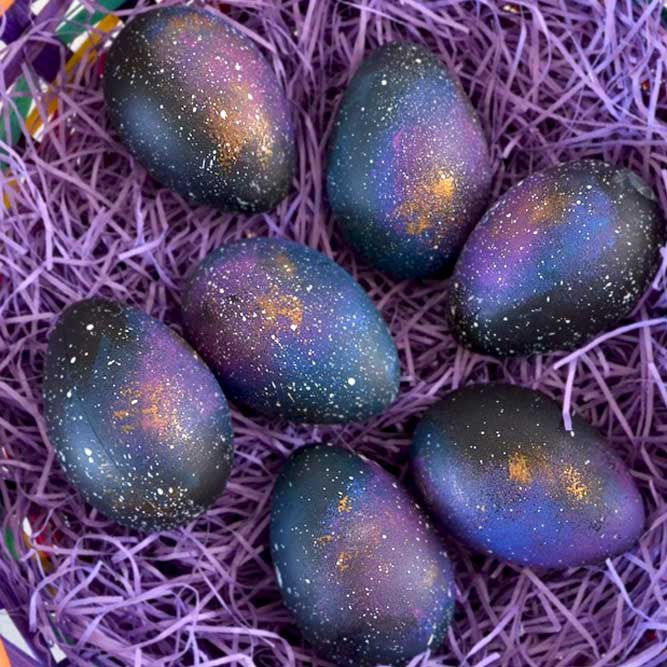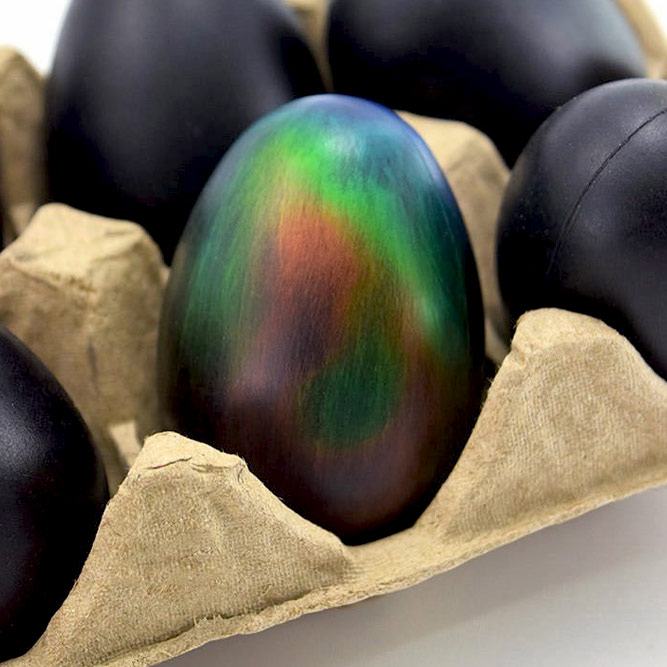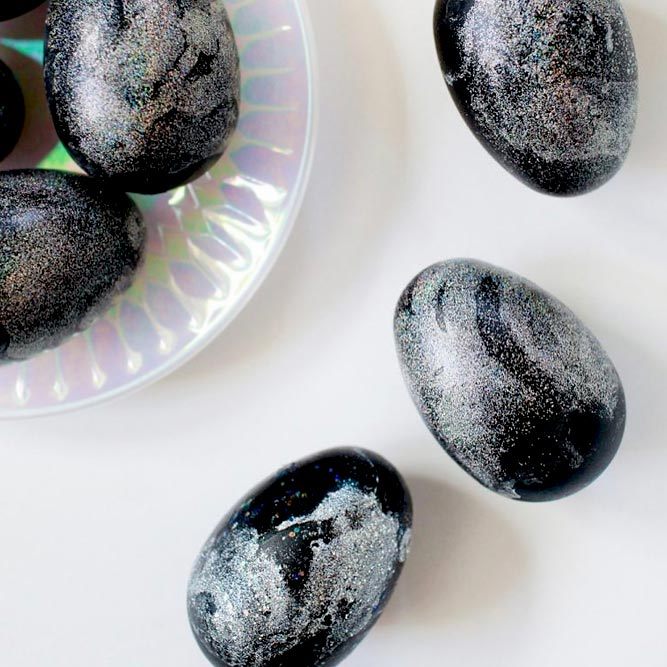 Source: Instagram.com/dreamalittlebiggerblog, Instagram.com/dreamalittlebiggerblog, Instagram.com/beautifulpaper
These galaxy egg painting ideas appear otherworldly, don't you agree? And you can recreate them on plastic eggs, using acrylic paints of various shades and several brushes of different density. First, paint the eggs black. Then you will need acrylic paints in gold, black, blue, purple, and white. Using any brush, just swirl one color on an egg and while the paint is not dry, add another color. Then wait till these two colors dry and proceed with more color pairs. Use as many colors as you wish for a miraculous effect.
Simple And Creative DIY Eggs Decorations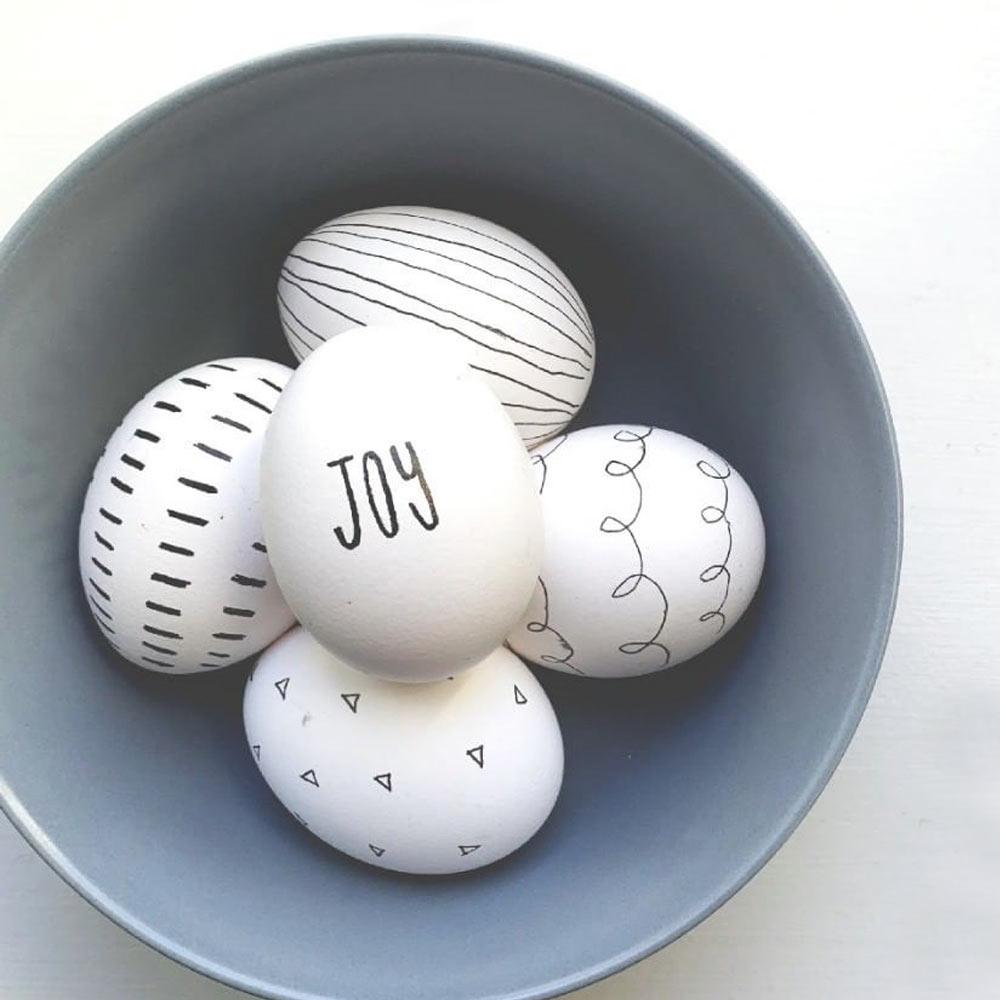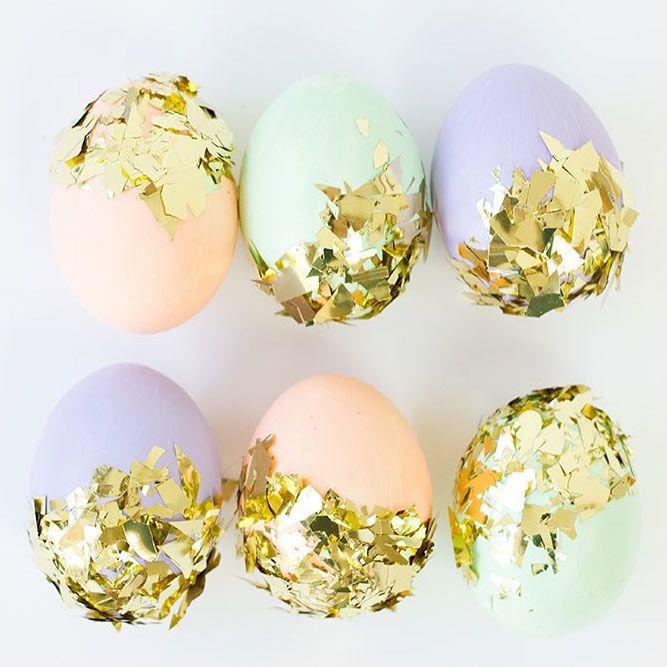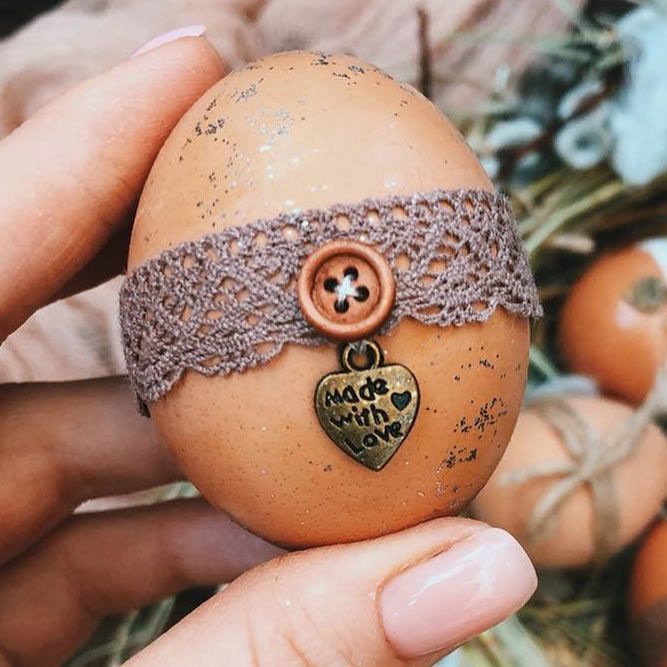 Source: Instagram.com/anastasiadamani, Instagram.com/mulberry_threads_co, Instagram.com/foto_insta_fon
There are times when your mere doodling can be transformed into a true masterpiece. Easter egg decoration is precisely the time when you can get as creative as you like and follow your imagination instead of the set rules.
Simple Faces Art Eggs Decor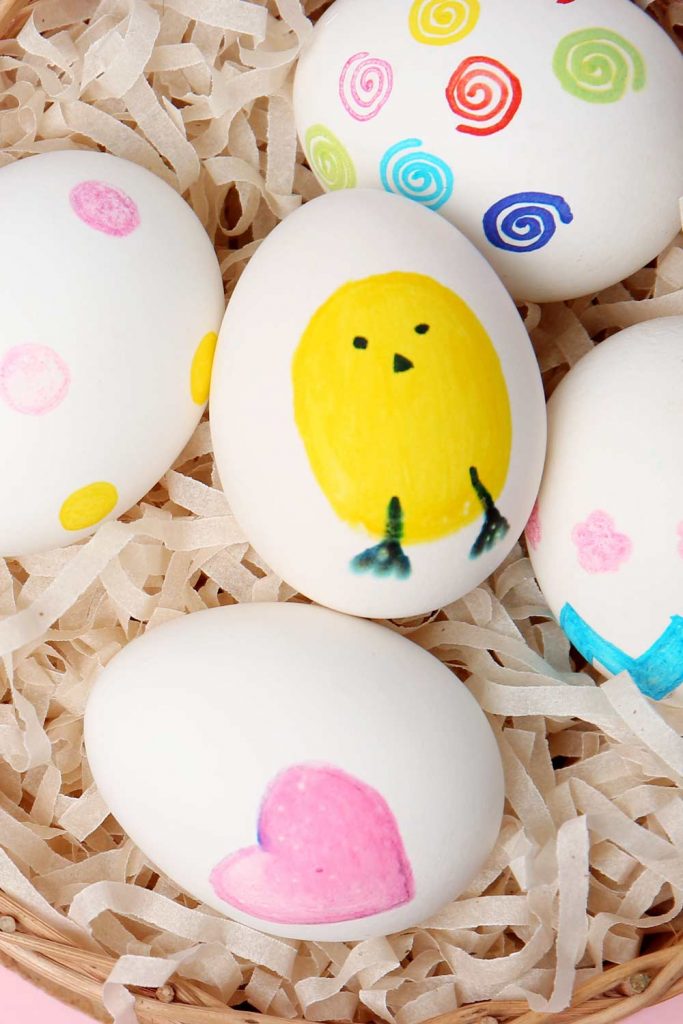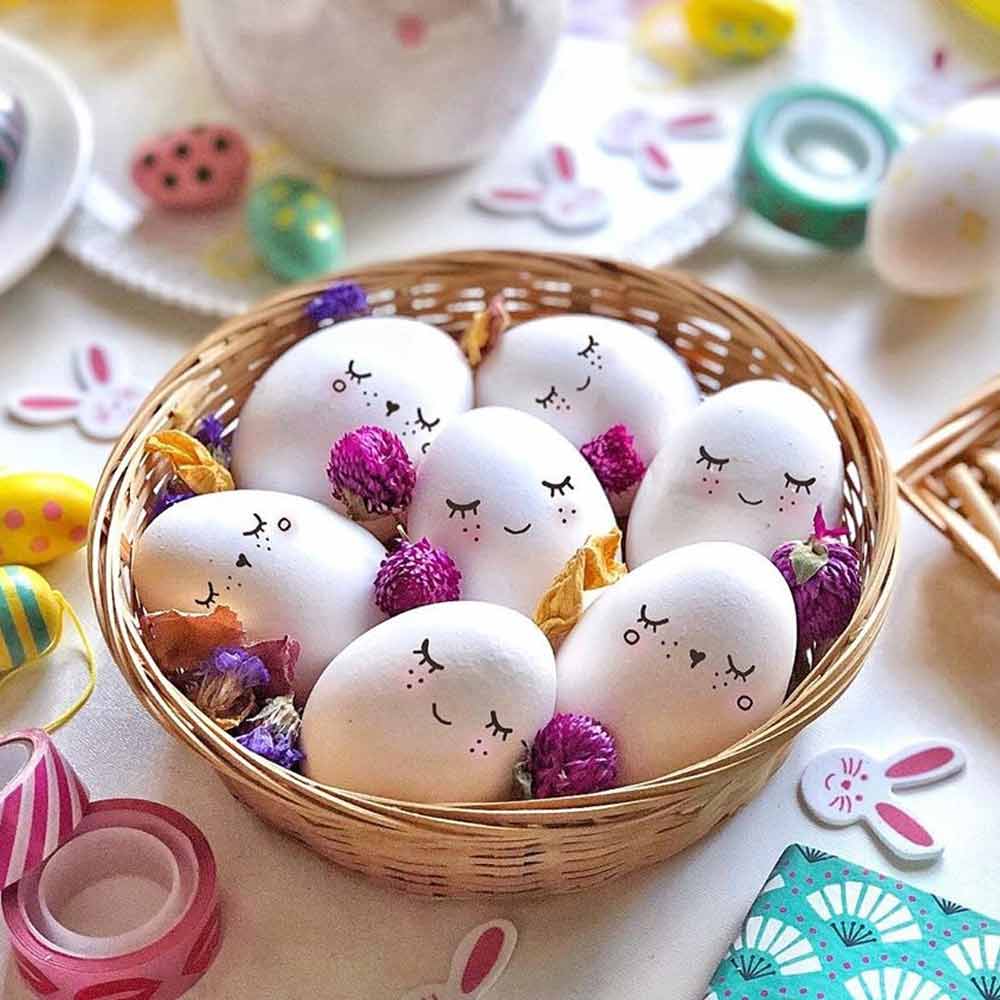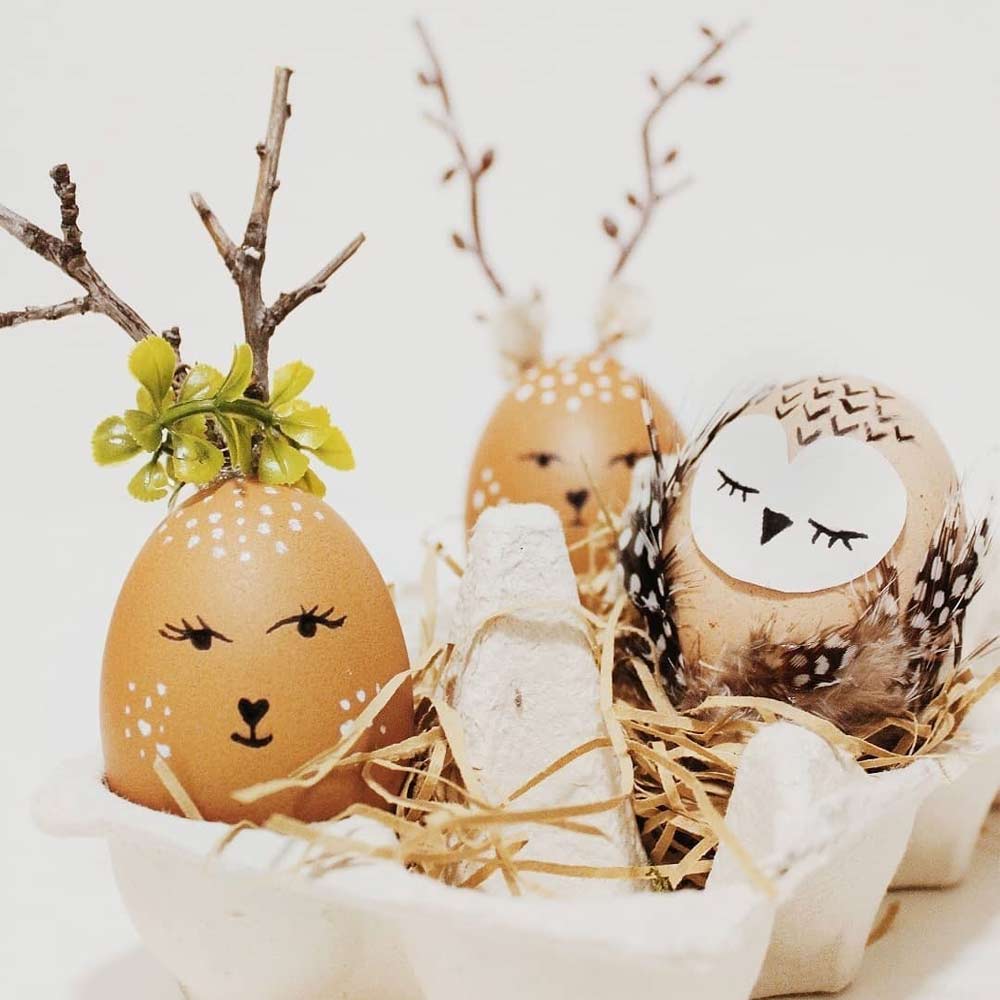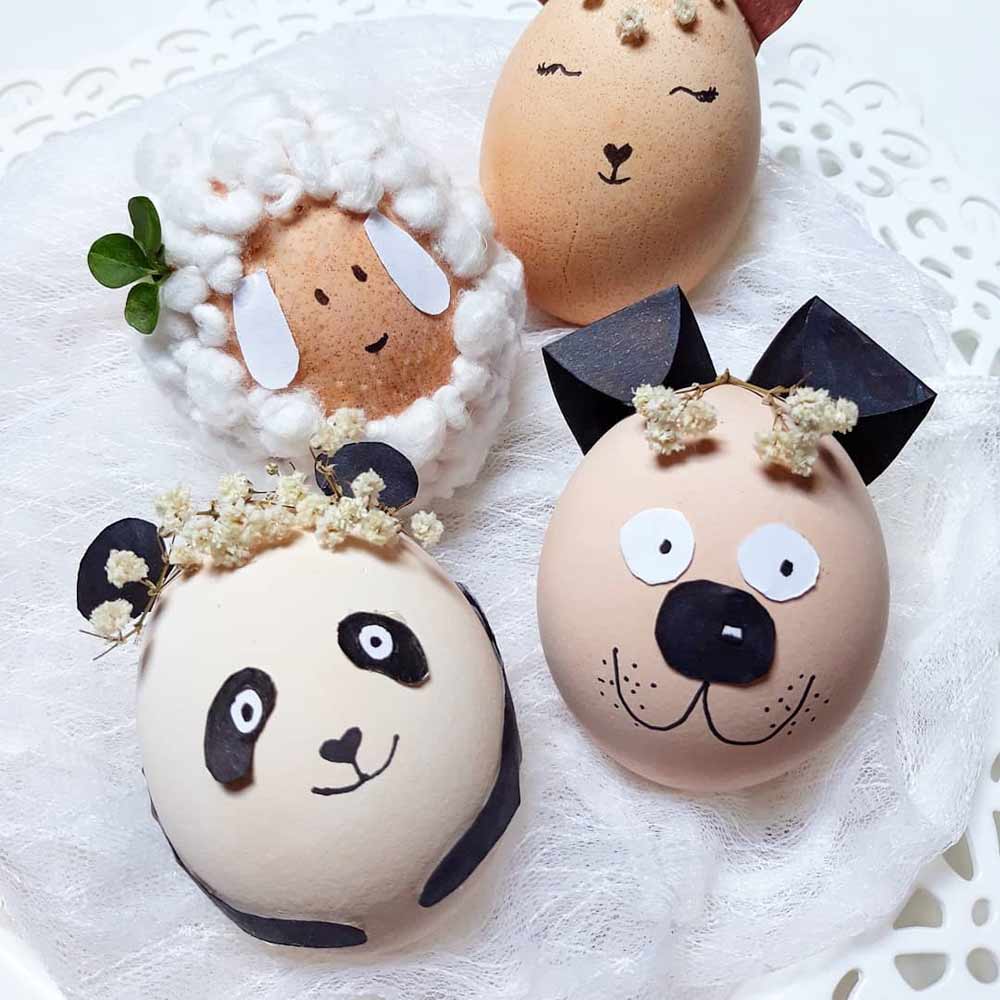 Source: Instagram.com/breakfast_and_coffee_, Instagram.com/mojsretnikutak, Instagram.com/breakfast_and_coffee_
Whether you are a parent or not, your kids or guests will be in complete awe from those sleepy egg faces. Besides, if you are feeling daring at the moment, you can go as far as transforming your Easter eggs into cutesy animals!
So, it is time to review this post again and pin the decorating ideas you love the most. Come check some more interesting posts on our blog.
FAQ: Easter Eggs
What are hidden Easter eggs?
Movie Easter eggs are inconspicuously, and often not so inconspicuously, placed references, clues, or inside jokes in movies, TV shows and video games. They're essentially a creator's private love letter to their audience, or an inside joke between creators in some circumstances.
What is the tradition of giving Easter eggs?
Giving someone an egg meant wishing them a happy spring. Whatever your religious beliefs, Easter is a time to celebrate new life, and fertility. Easter egg hunts, the giving of painted Easter eggs, gifts and pictures of young bunnies and chicks are all commonplace.
Why do you color eggs on Easter?
The Easter egg is an ancient symbol of Jesus Christ's resurrection for Christians. Painting Easter eggs is a popular practice in Eastern Catholic and Orthodox churches, where the eggs are colored red to symbolize Jesus Christ's blood spilt on the cross.
REFERENCES:
Easter eggs, also called Paschal eggs, are eggs that are sometimes decorated. They are usually used as gifts on the occasion of Easter. Source
Easter, also called Pascha (Greek, Latin) or Resurrection Sunday, is a festival and holiday commemorating the resurrection of Jesus from the dead, described in the New Testament as having occurred on the third day after his burial following his crucifixion by the Romans at Calvary c. 30 AD Source