Graduation Party Decoration Ideas To Remember This Day
Check out these graduation party decoration ideas! Can you even imagine celebrating graduation without the proper decorations? We can't. That is why we have created a photo gallery featuring the most creative ideas for your bye-bye school party.
Ideas Of Outdoor Party Decoration
Source: Charmingtouchparties via Instagram, HWTM, Robbrestyle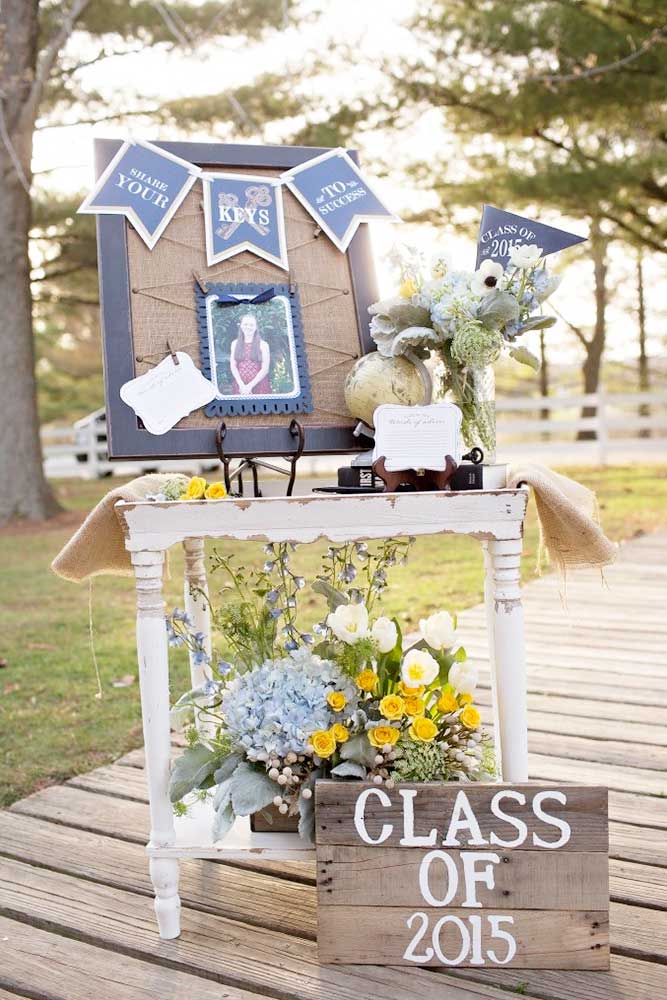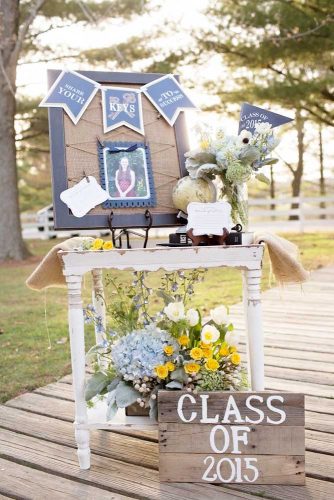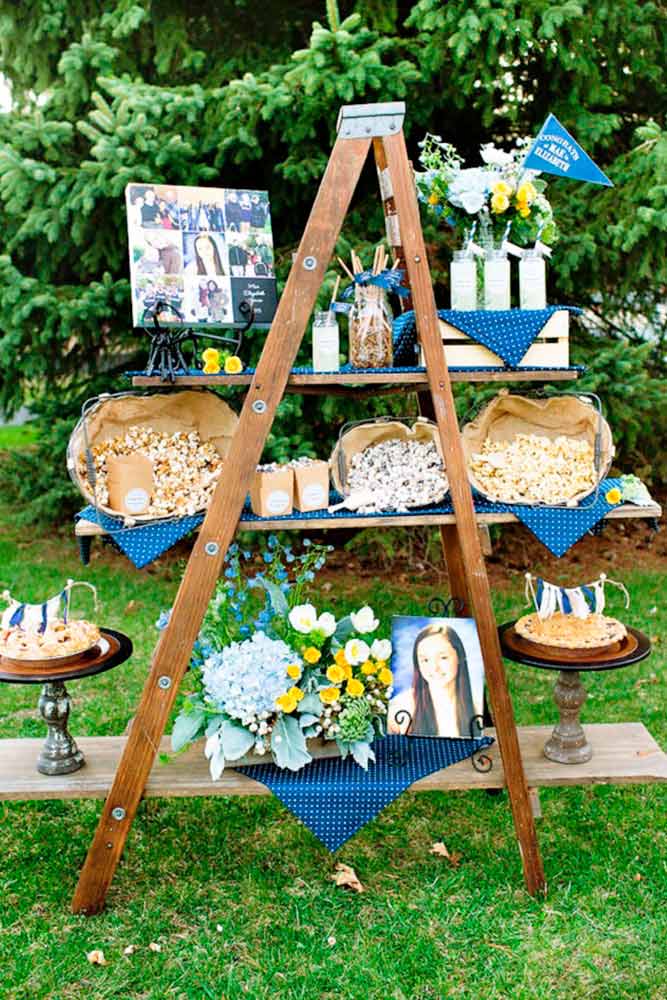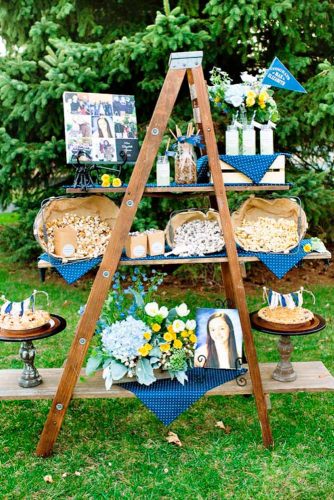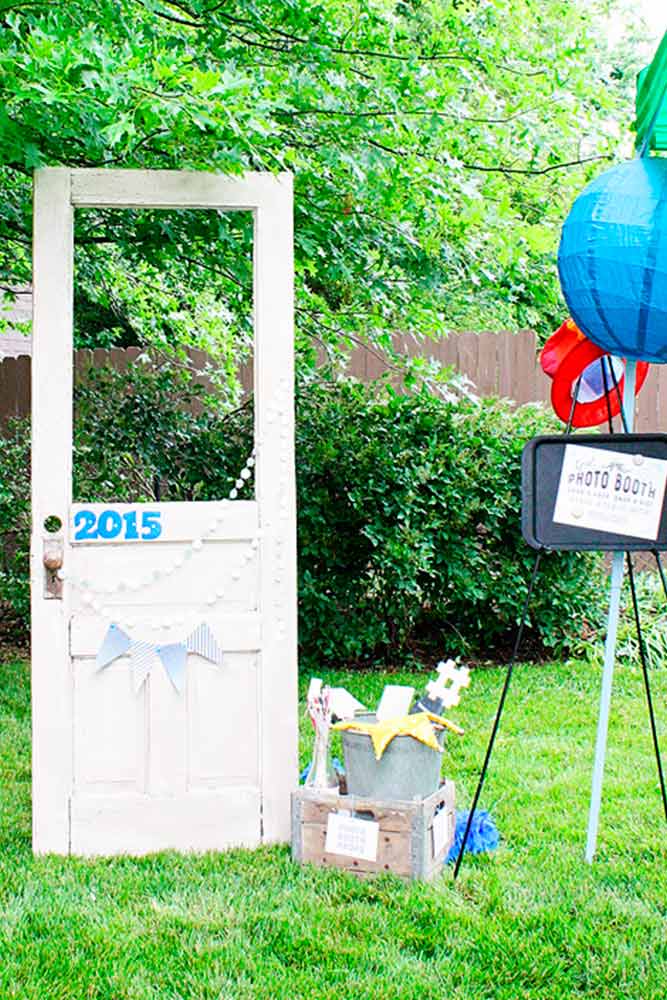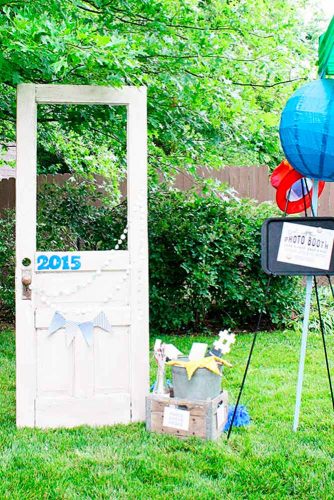 Creative Memory And Wishes Cards
Source: Kathiscreativetherapy, FreeSpiritCrafting via Etsy, Scot Woodman Photography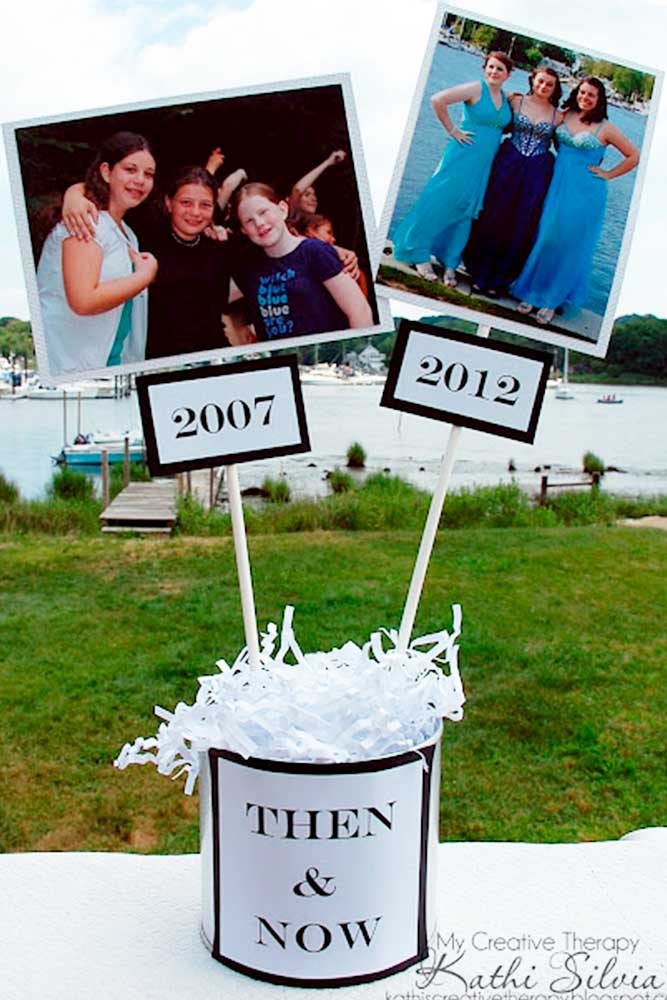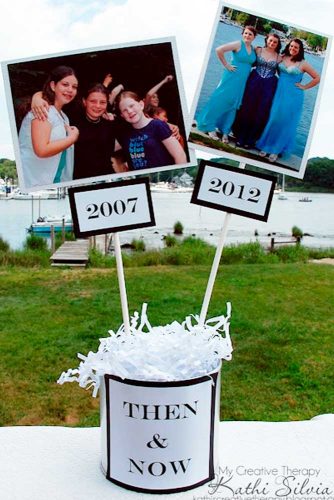 There are plenty of graduation, New Year, Halloween, and birthday party ideas available online. However, all those ideas cannot be compared with the ones presented here. How lovely!
Candy Bars For Your Graduation Party
Source: Kara's Party Ideas, Kristi Murphy, My Dirty Aprons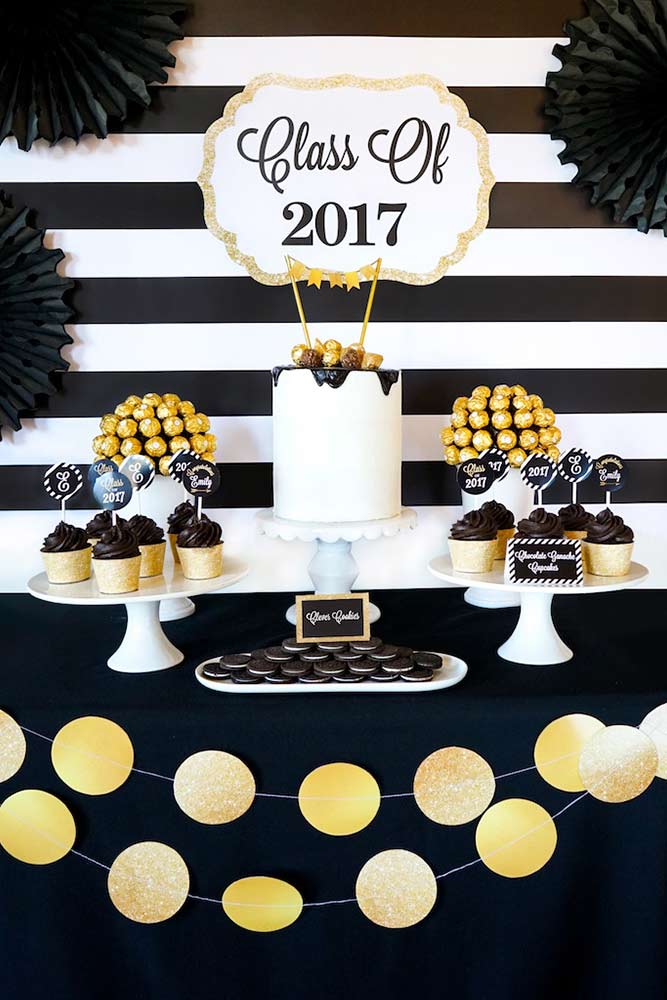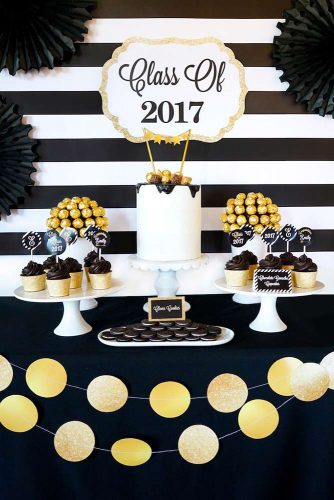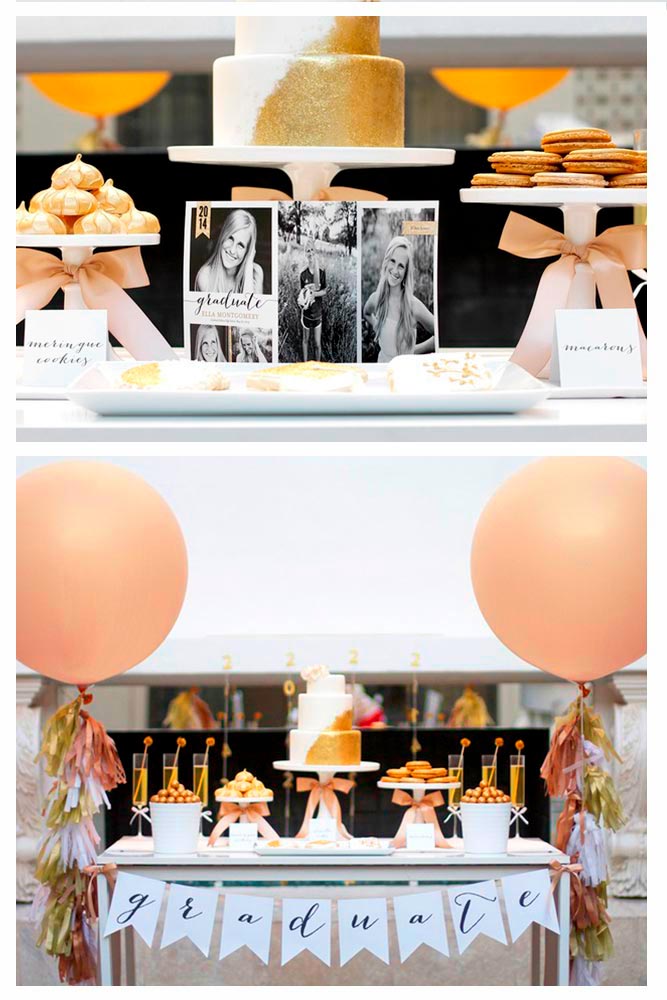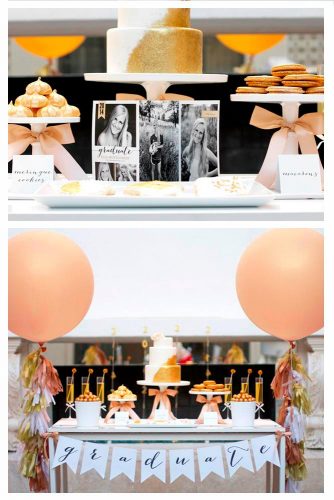 Source: Pink Peppermint Design, Bekah Jennings via Etsy, Pizzazzerie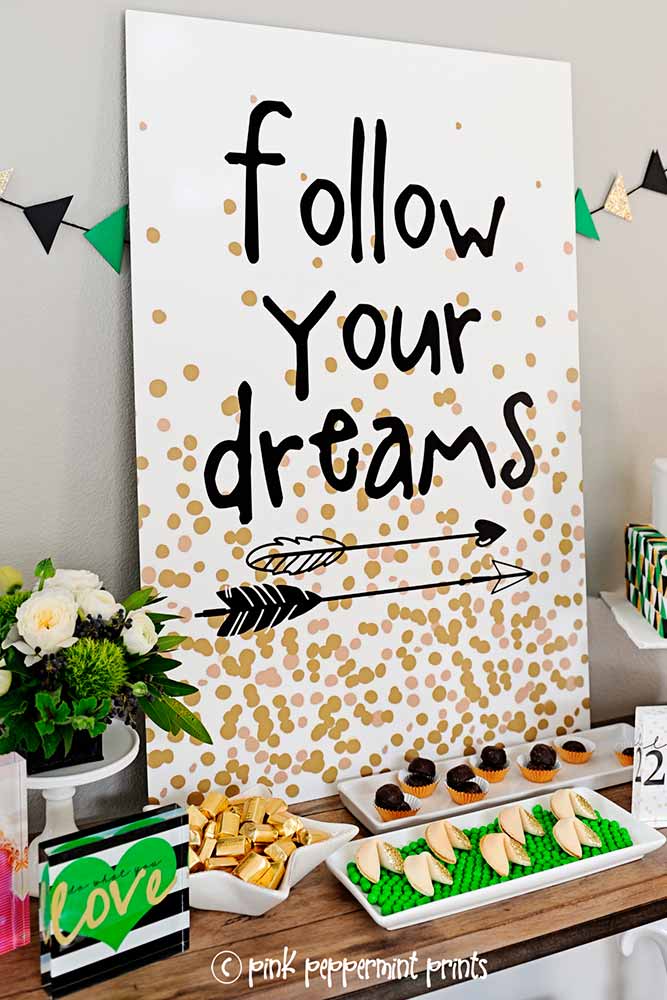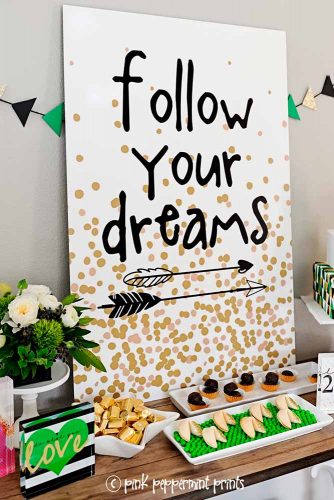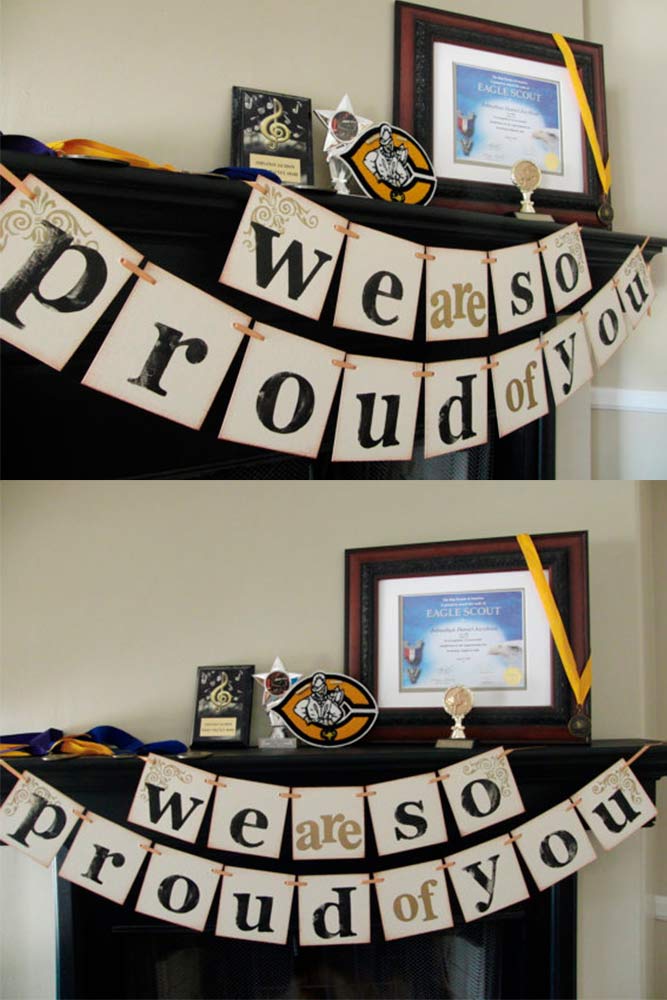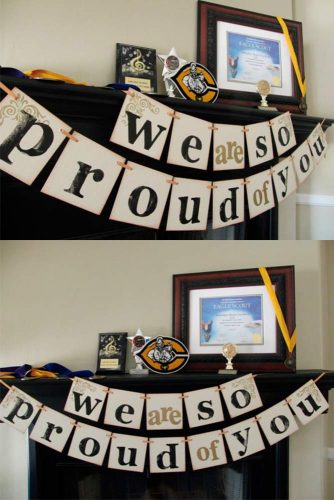 Of course, this celebration won't be that fun without gifts, so see also graduation gift ideas. You can prepare a special vase where you will put notes with each other's names.
DIY Graduation Party Decoration
Source: Nanaquintero via Etsy, Party Ideas Home - Evite, Modpaperie1 via Photobucket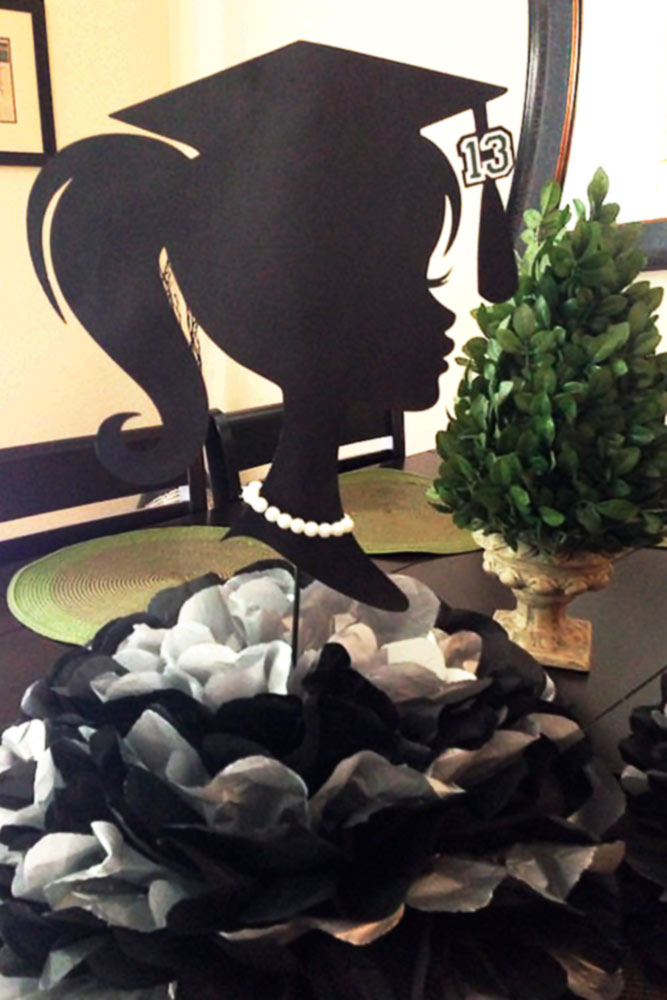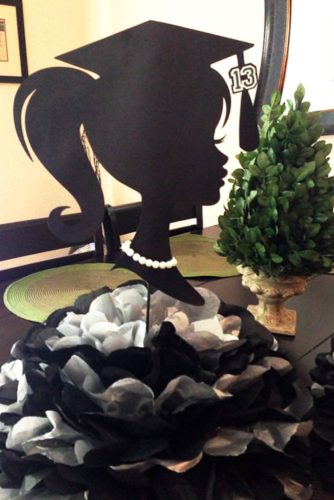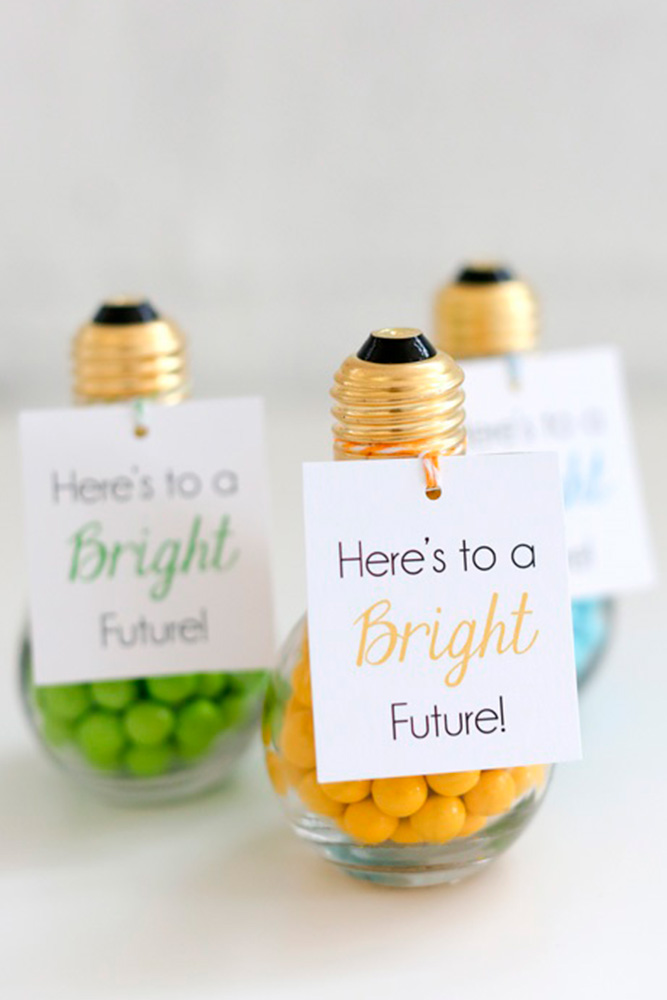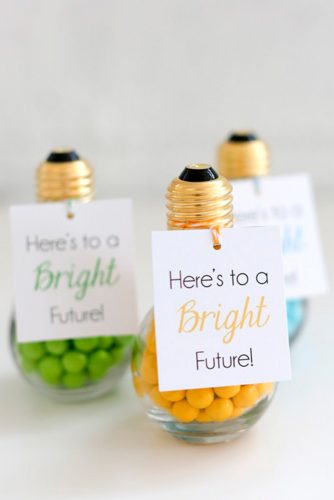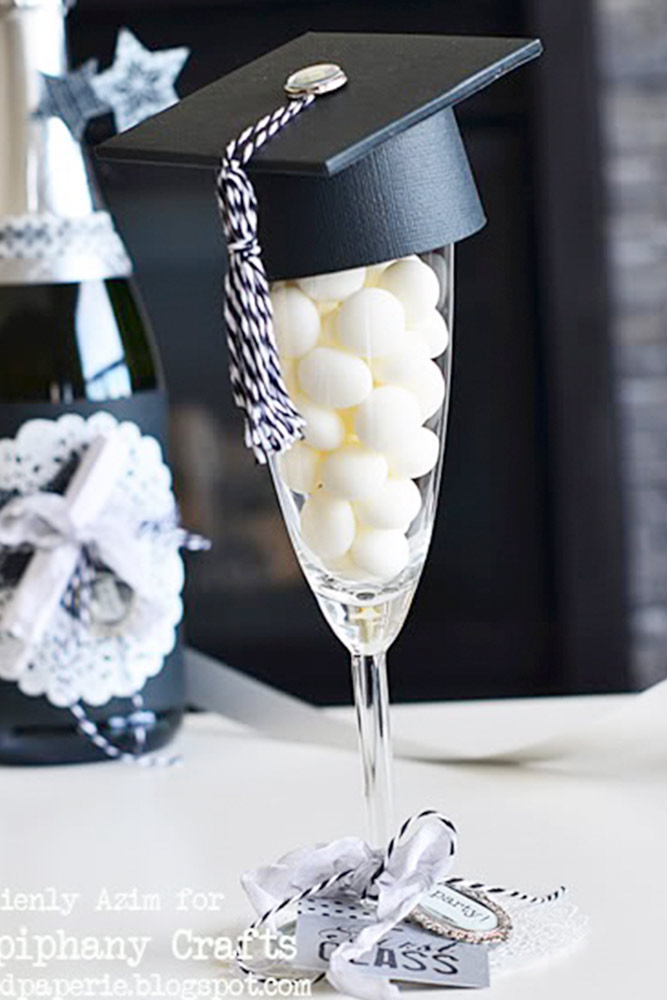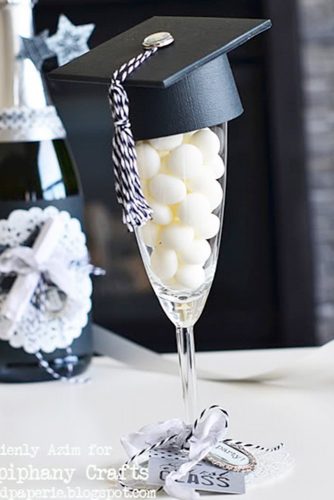 Source: Mirelle Carmichael Photography, Savgarcia18 via Weheartparties, creationsbynietani via Instagram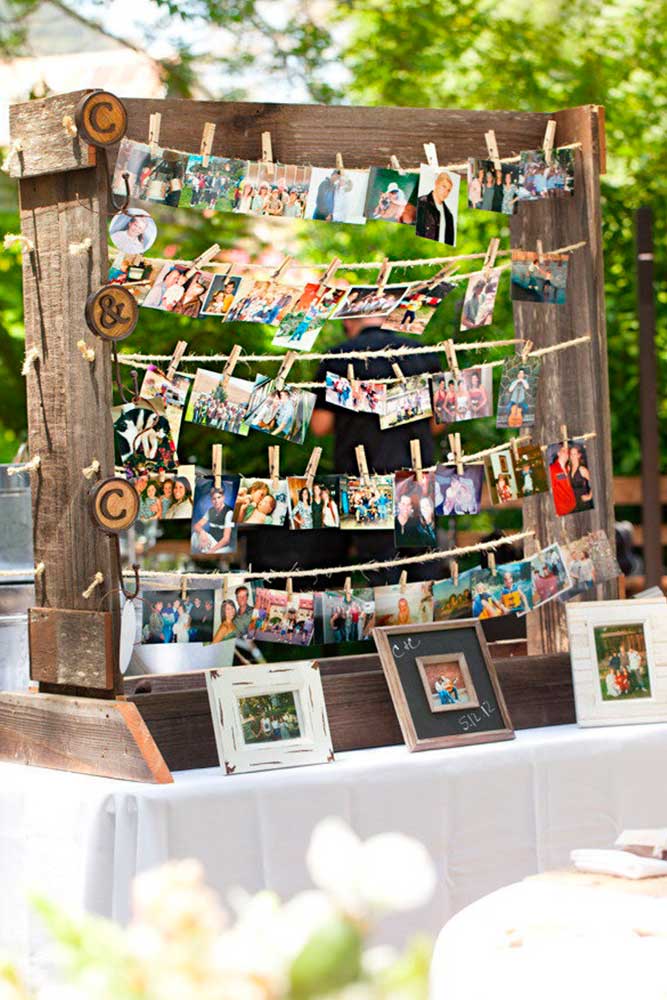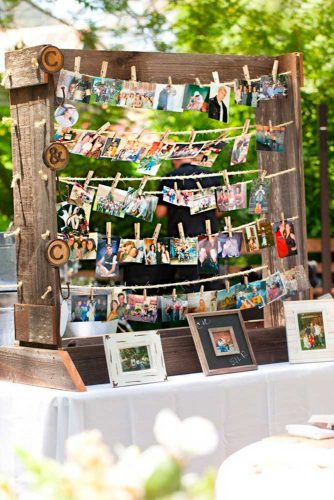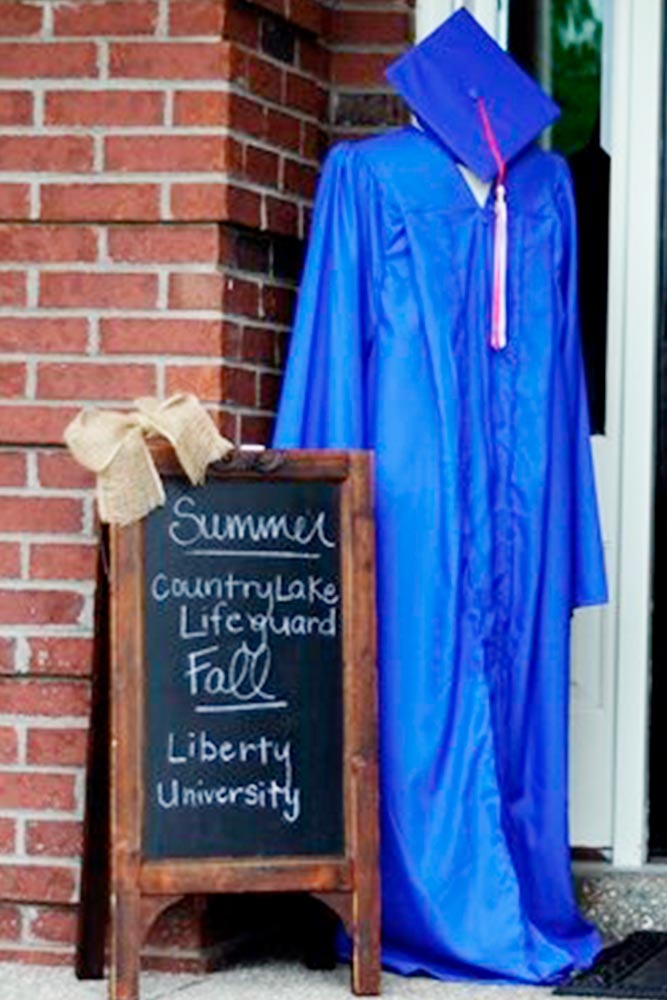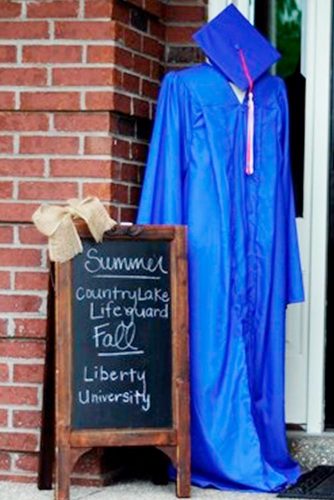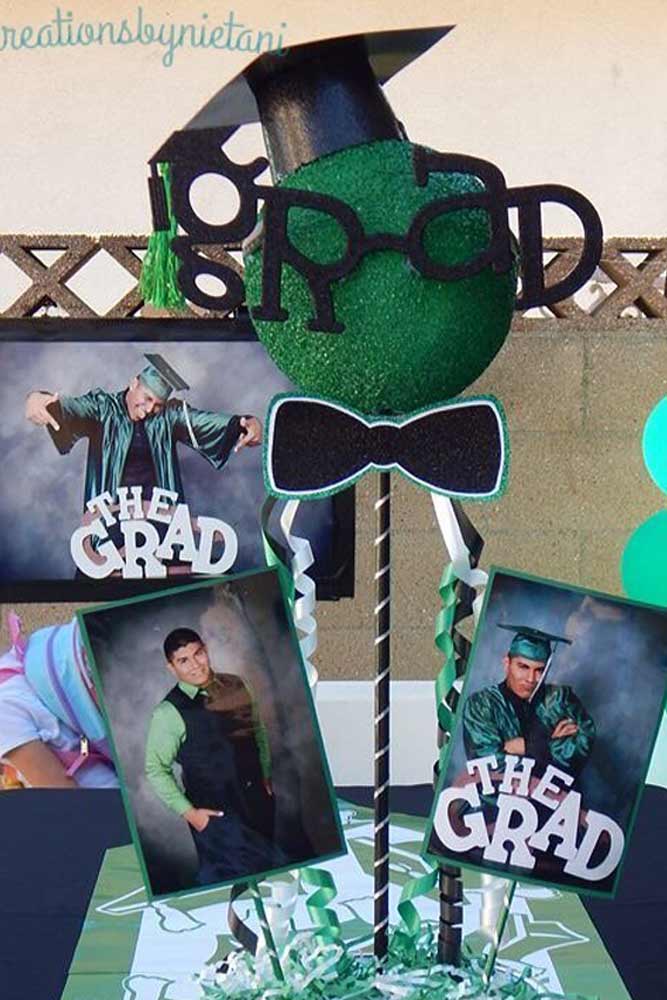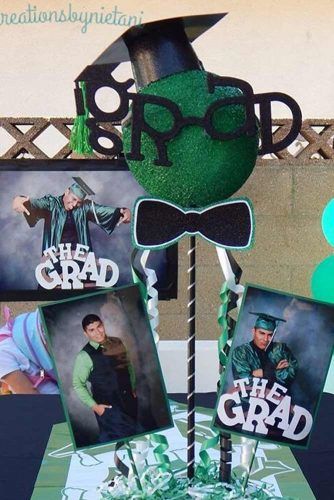 And make this vase convey the vibe of the celebration. In turns, take a note out of the vase, read the name and present the gift to that person. Thus, everyone will receive a cute little something.
Memories Ideas Of Decoration For Your Graduation Party
Source: Nicolleversteeg Photography, Talkofthehouse, Summer Valley Gifts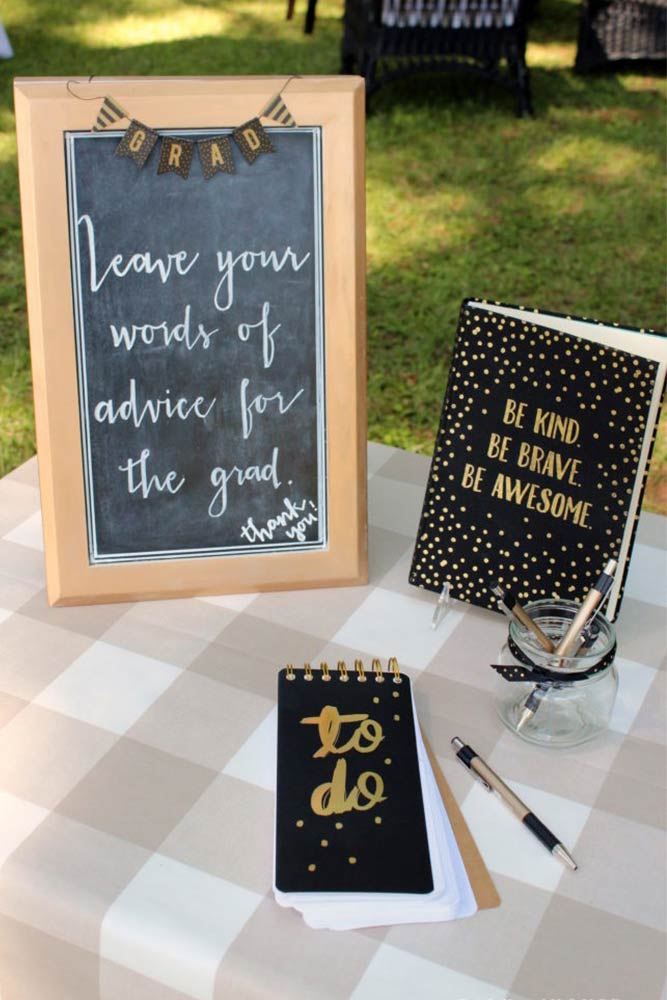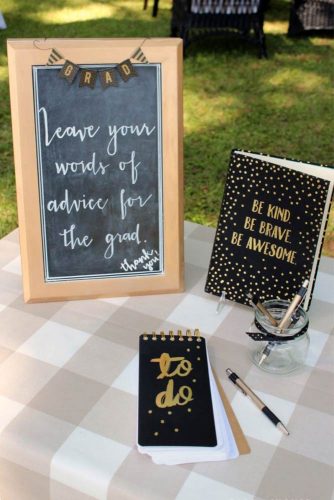 Source: wilsoncreekstudio via Instagram, Tracic Open Book, rusticshedheads via Instagram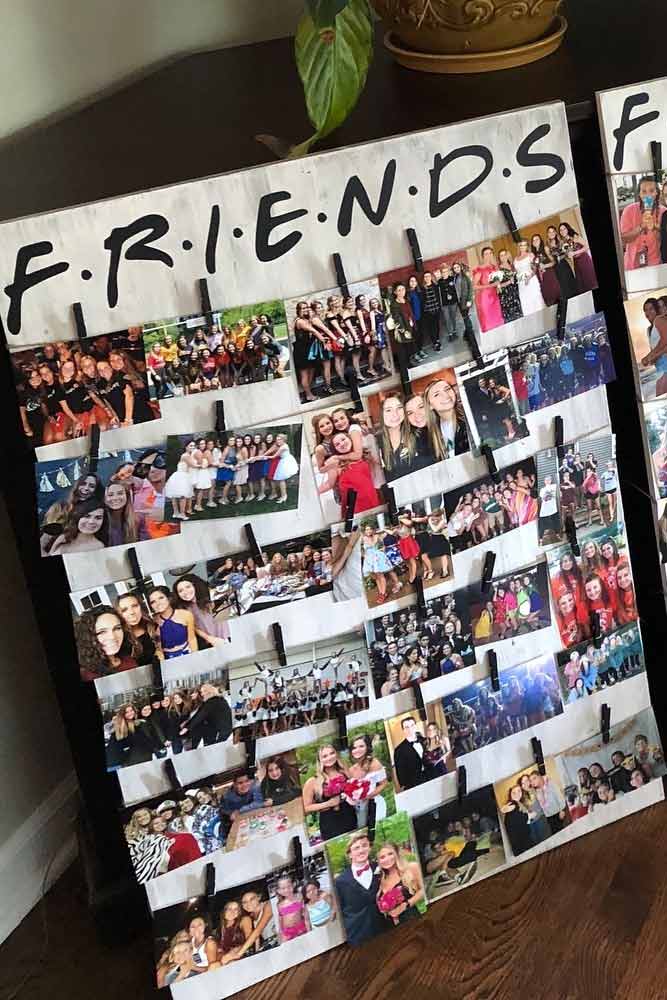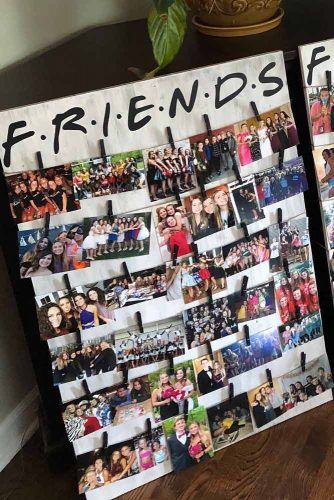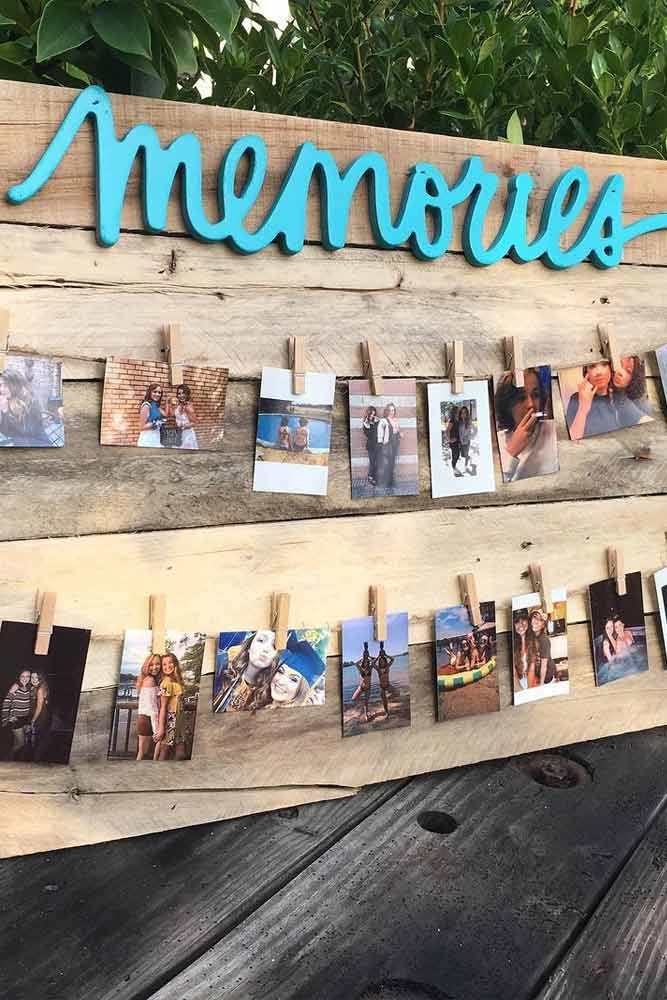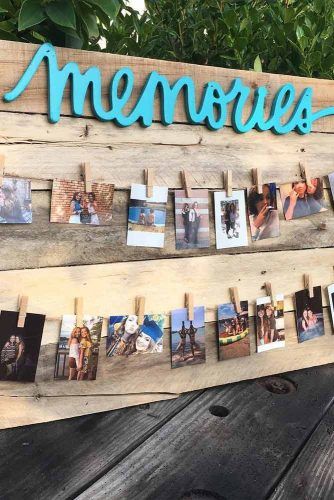 A graduation is an important event in everyone's life. Use these ideas to remember your party for a long time.
Best Ideas Of Decoration For Your Graduation Party
Source: SparklyPartyKit via Etsy, Charmingtouchparties via Instagram, Luv2createscraps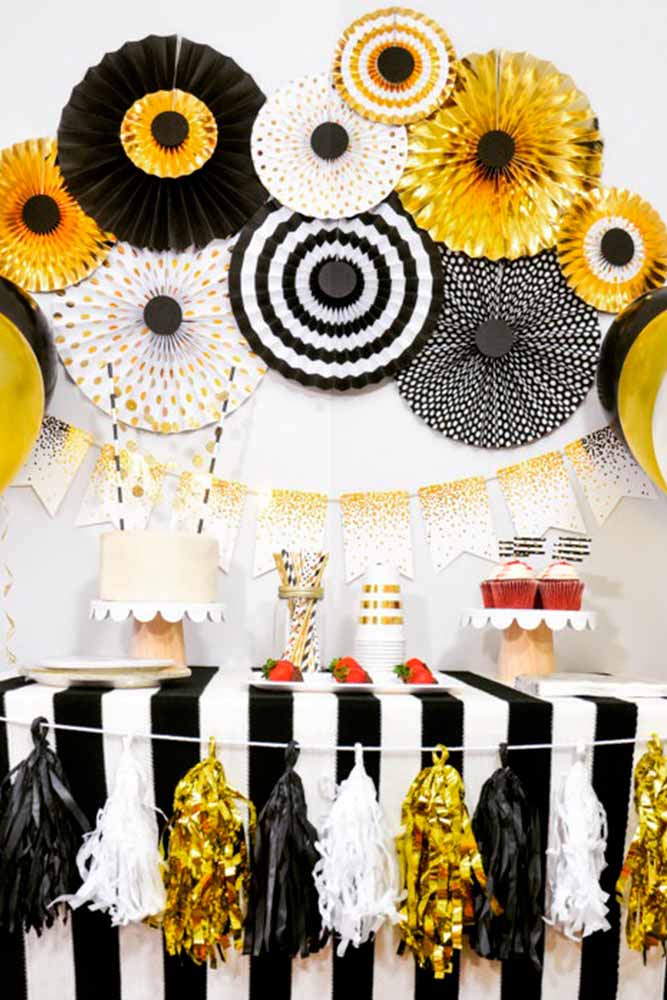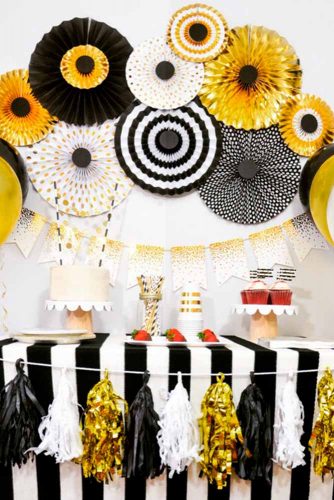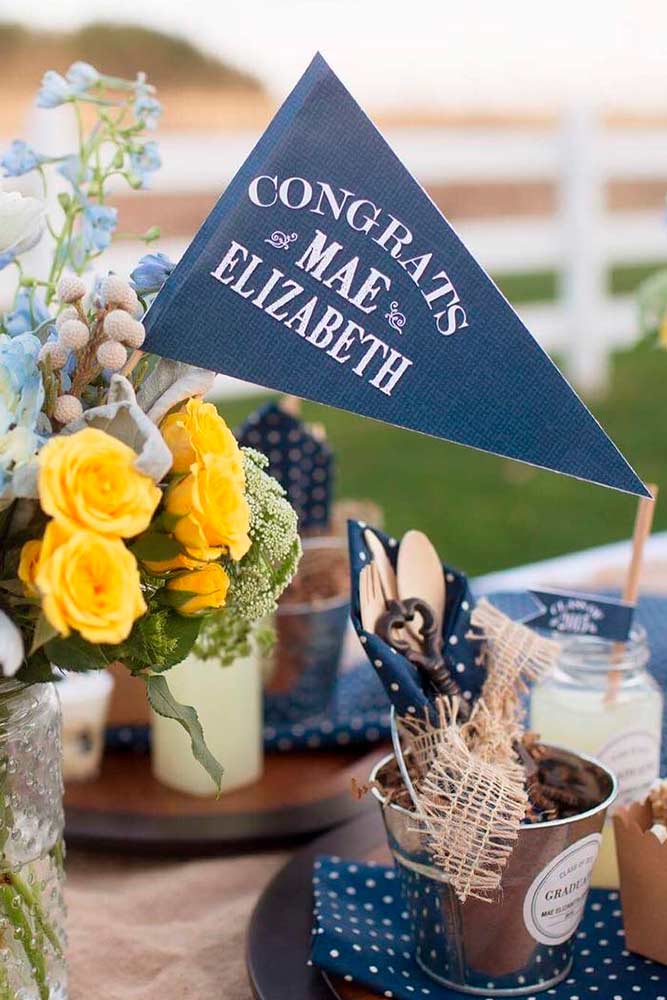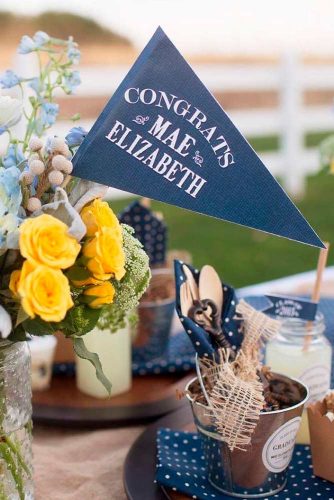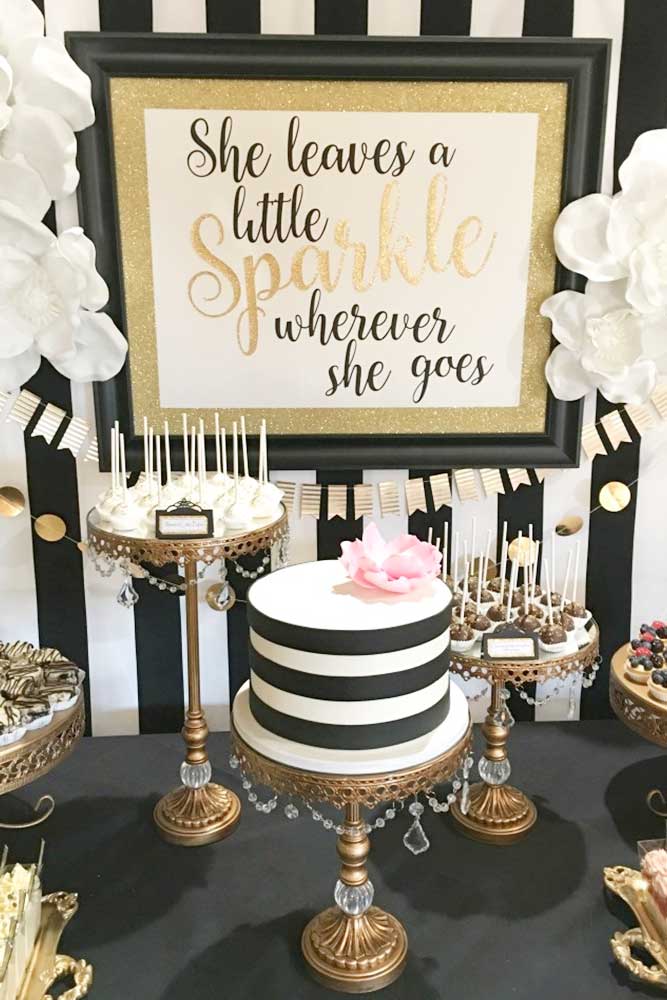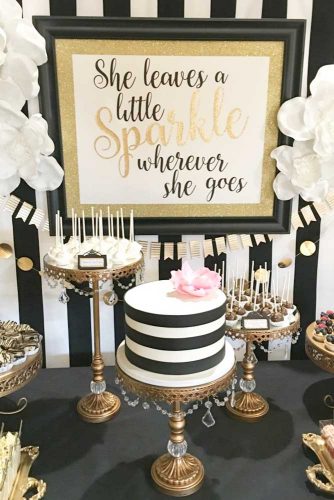 These decorating ideas might come in handy for ladies who like simplicity. However, it is but a tasteful simplicity.
Graduation Table Decoration
Source: daniludetalles via Instagram, supartycreations via Instagram, standingoutandmore via Instagram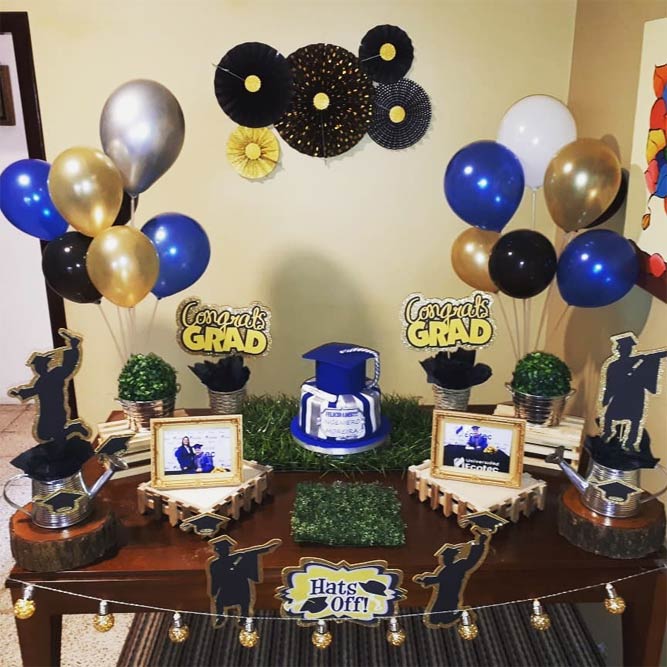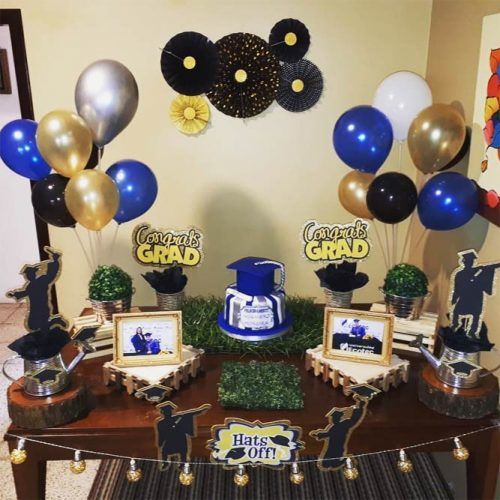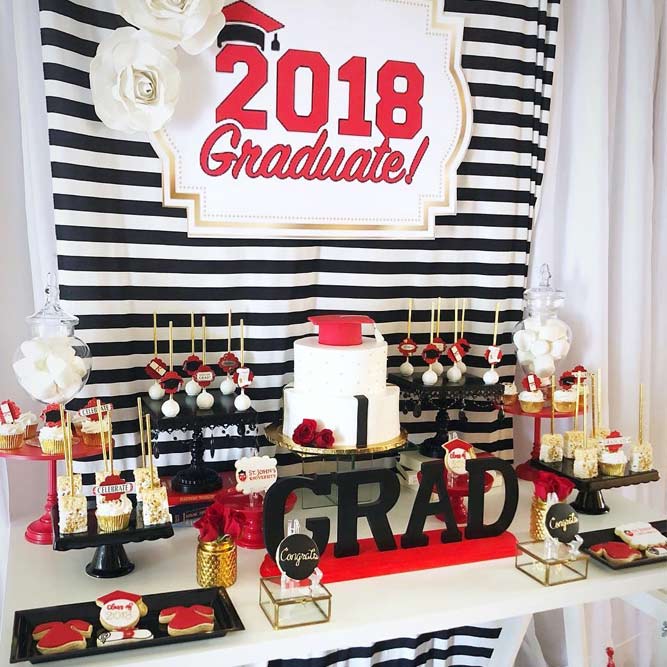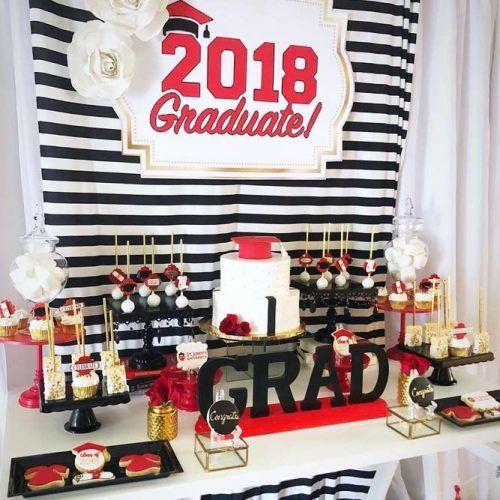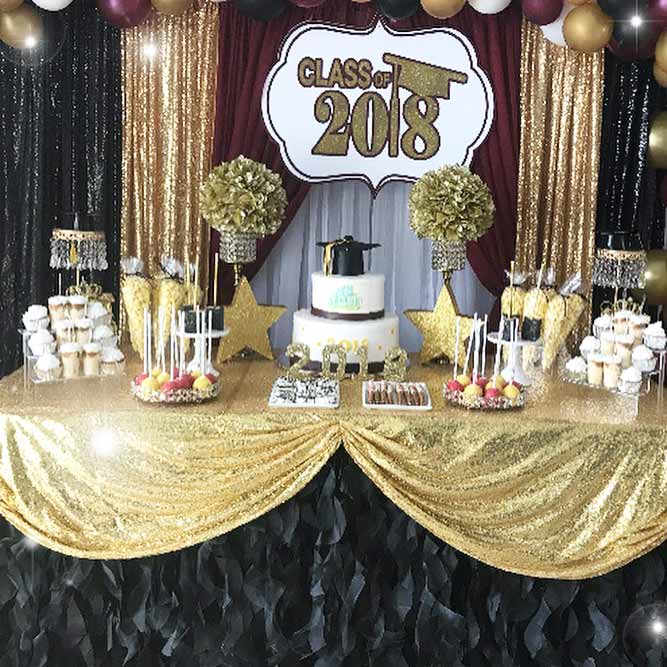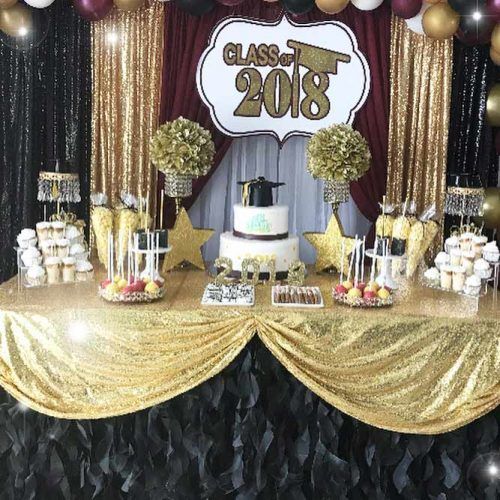 Since graduation is a unique event for many, the tables set for the occasion should be corresponding. So do not be afraid to get creative as you decorate the table. Use these ideas to your advantage!
Grafuation Balloons Decorations
Source: partywiththepinkelephant via Instagram, balloonsbyraquelnj via Instagrananyspartydecorations via Instagram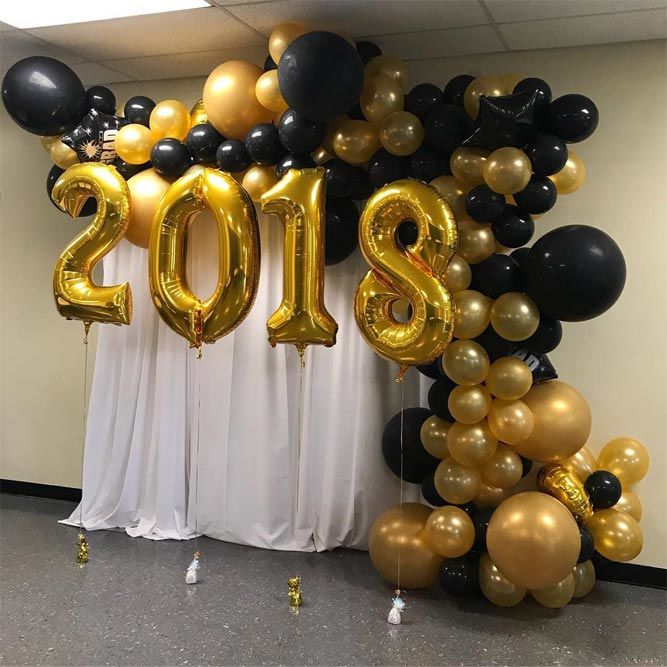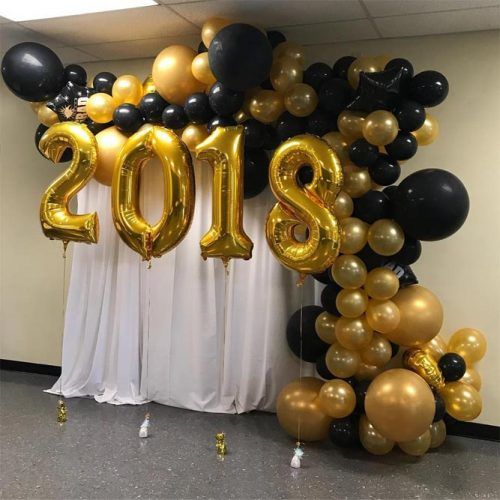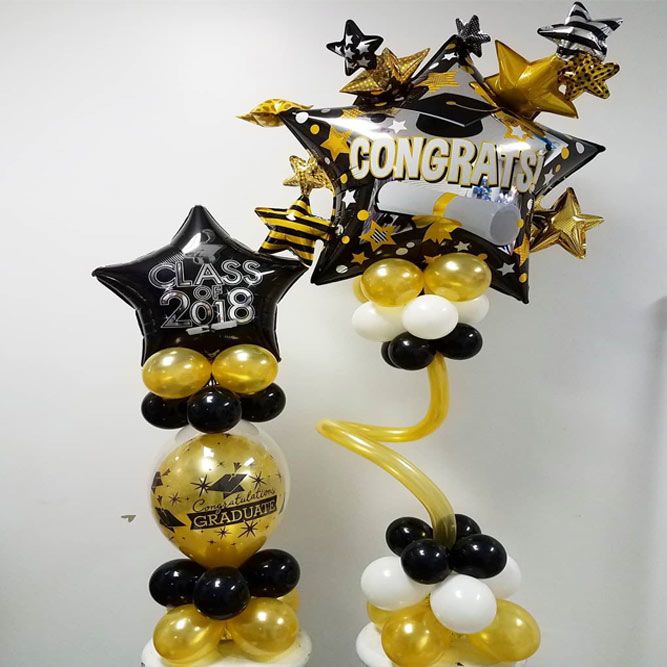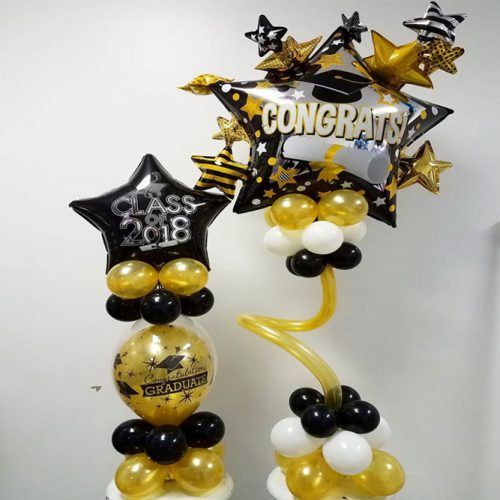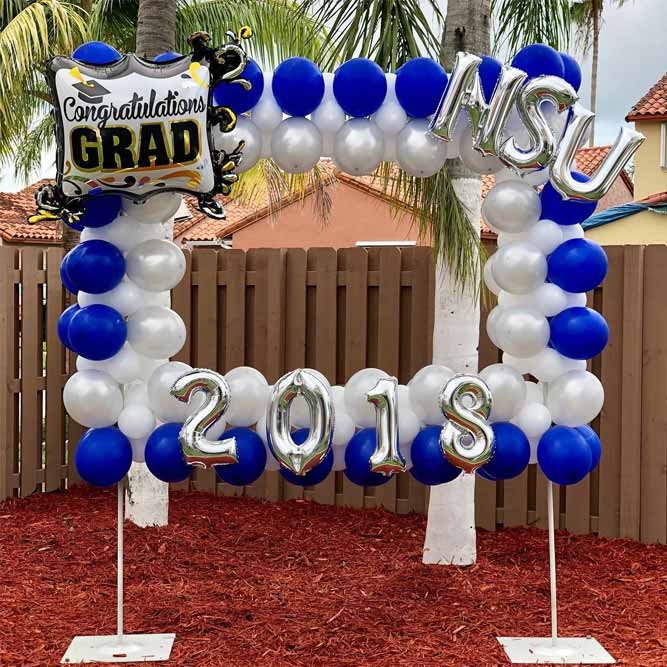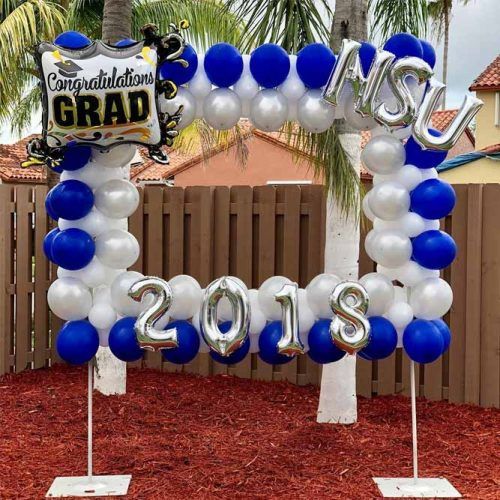 Truth be told any celebration will look festive and cheerful if you use some balloons for decoration. Keep it in mind that the rule – the more, the better applies to this occasion!
Graduation Sweets Ideas
Source: azucarcreations via Instagram, yumzee_cakes_sohar via Instagram, snackyfrenchcakes via Instagram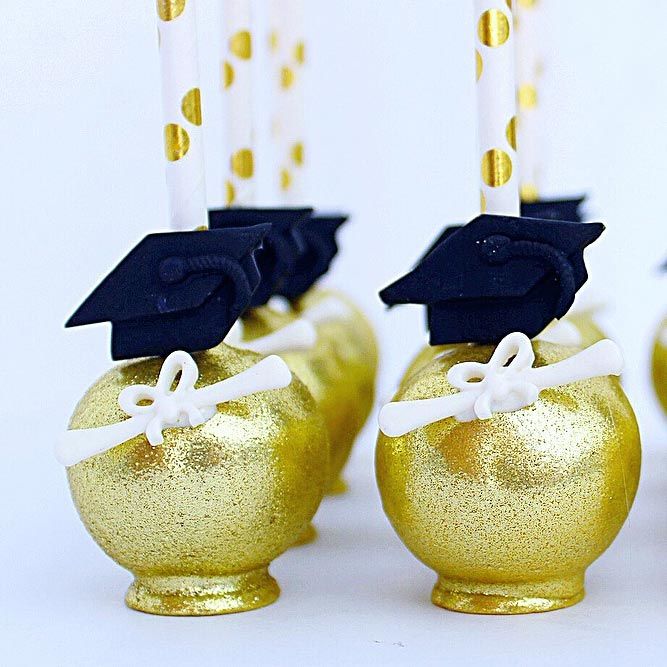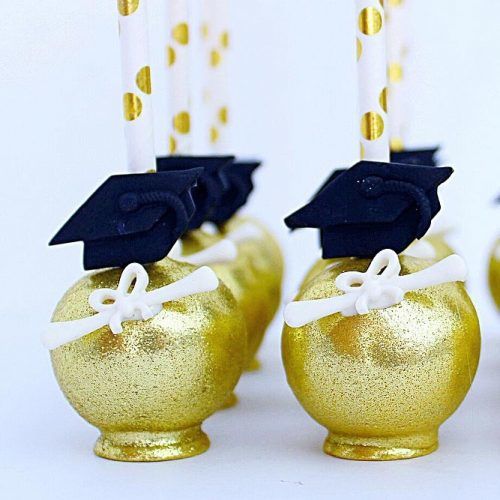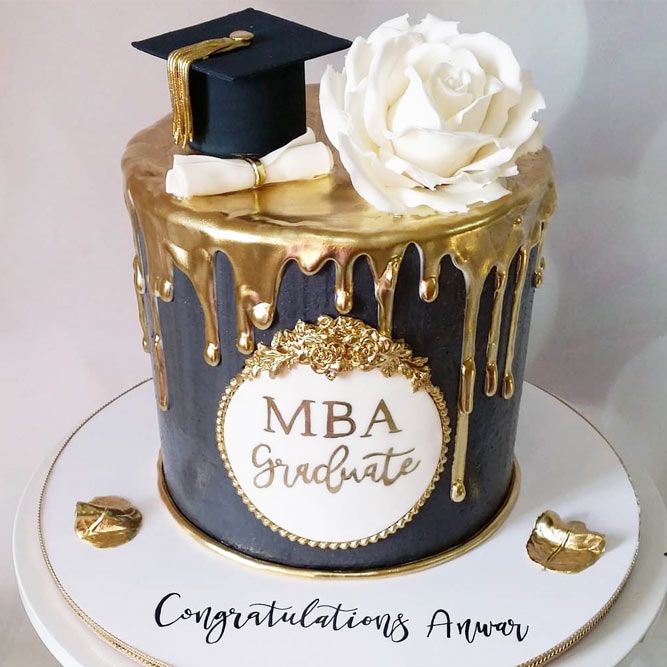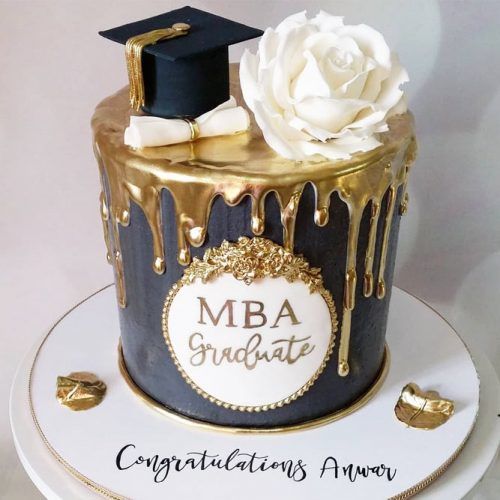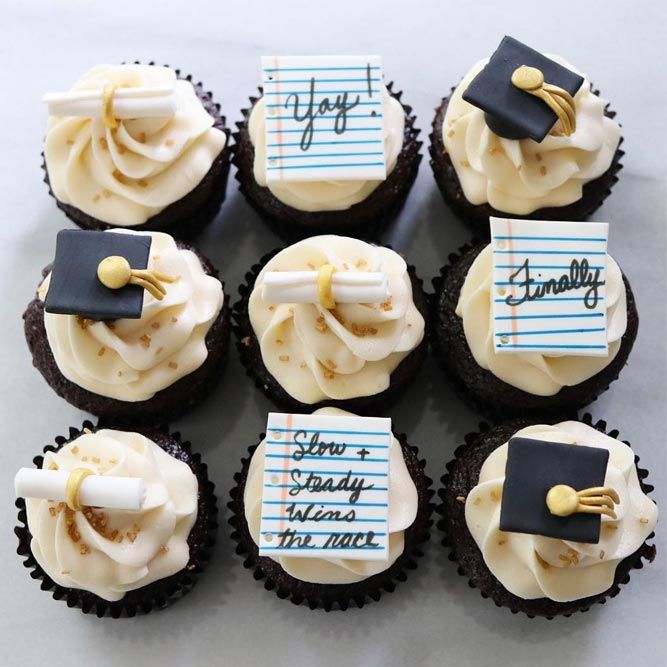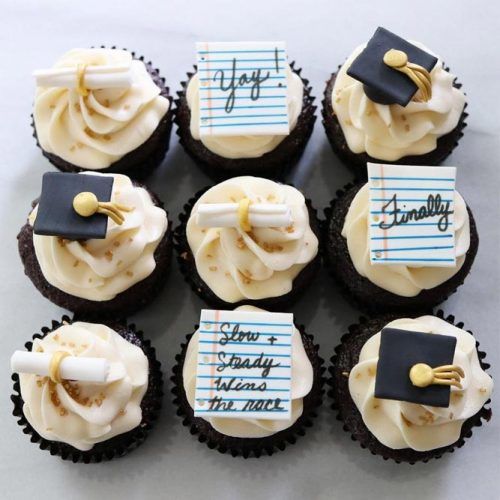 No graduation party would be complete without something tasty on the tables. However, in order to kill two birds with one stone, we suggest you combine the two. Sweet cupcakes with a nice saying to them will win the day, that is for sure!
Graduation Sign Designs
Source: theblondescribe via Instagram, sweetshabbychalk via Instagram, noecreates via Instagram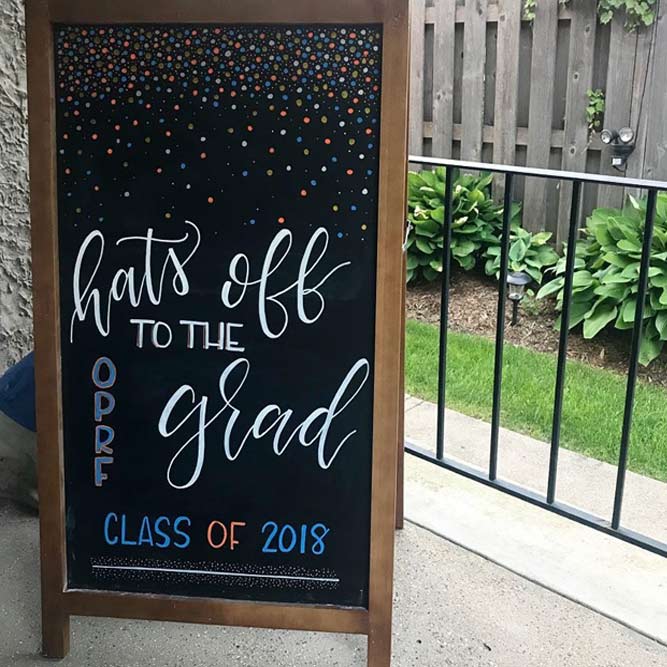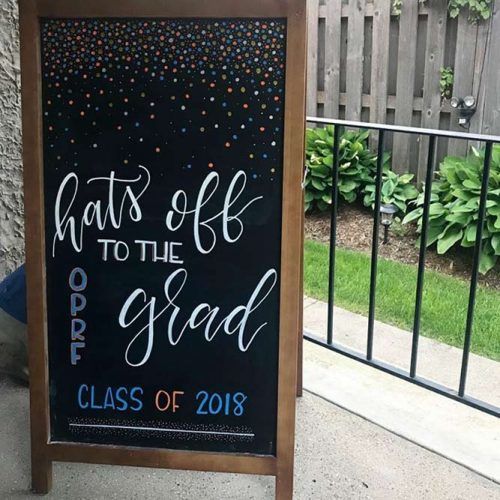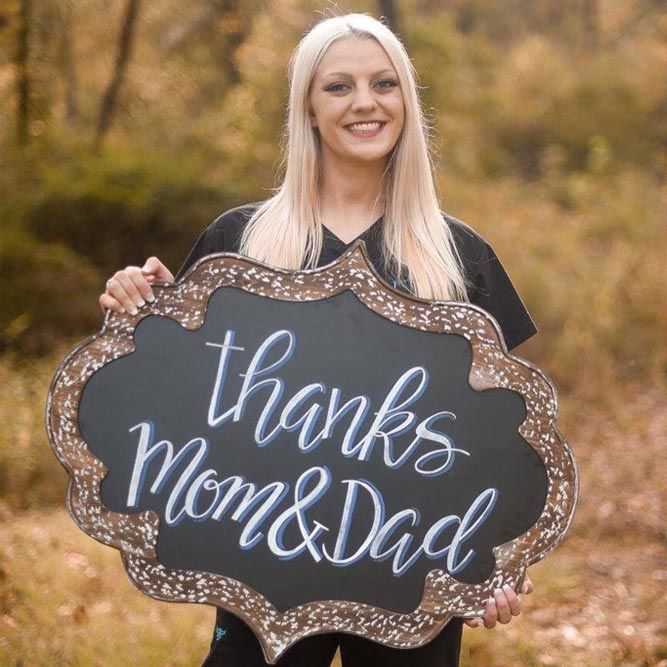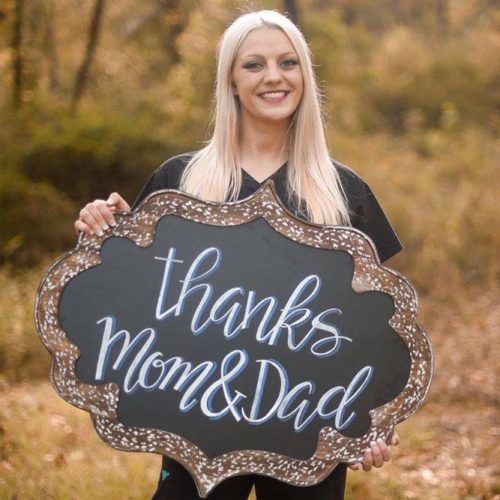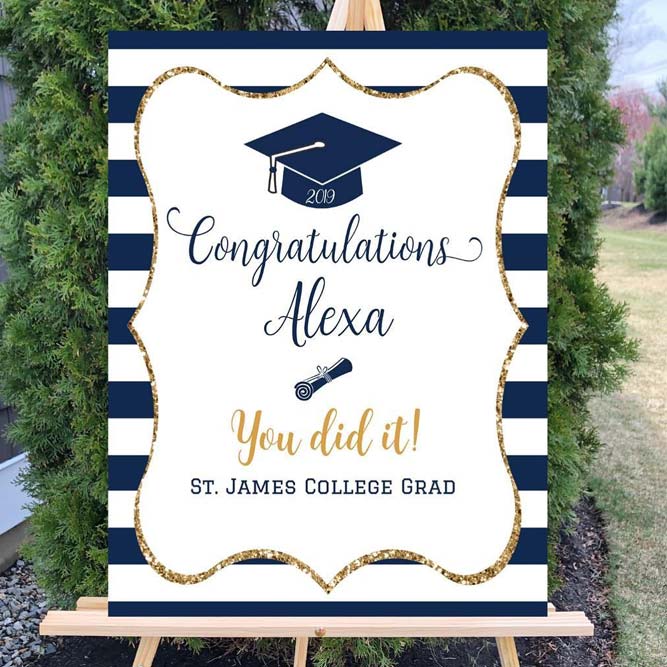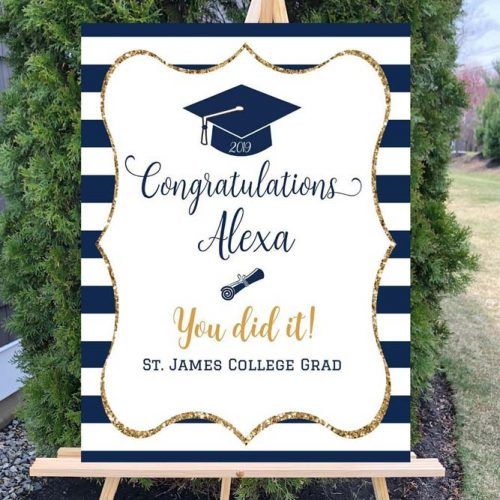 Last but not least, you need everyone to be aware of this happy occasion. That is why interesting and fun graduation signs should be left out in no case!