Not everyone values a bathroom for what it actually is. Just imagine living without it. There you go – it seems impossible that is why it turns out that no matter what we may have thought – the bathroom is one of the most important rooms in the building. Now, when you realized that it is time to think about the decoration of this essential room in your house, has it ever seemed a little too dull? Well, we may have something in store for you, because we have a fair share of bathroom accessories at hand that will make even the smallest bathroom look unique and incredible. In case this sounds like something you would like to discover – read on!
Wooden Shelves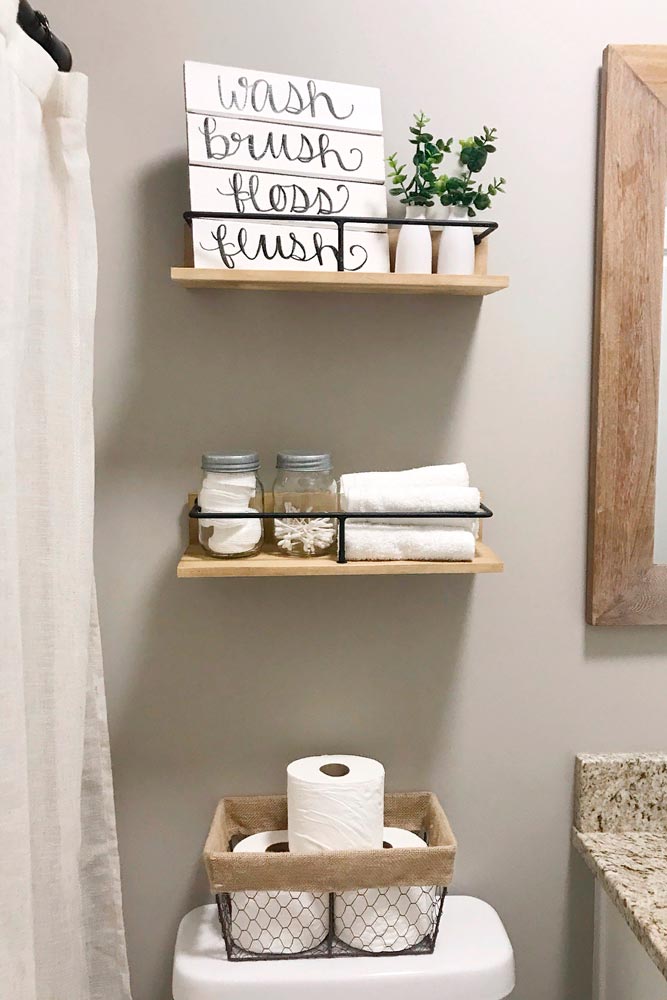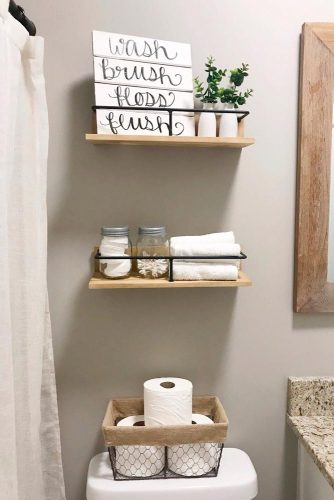 Source: littlewhitefarmhouseonthehill via Instagram
Very often, your bathroom is the smallest room in the house, and it is inevitable that the lack of space is the greatest issue. However, there is nothing that a nice set of wooden shelves wouldn't fix! First of all, they look very stylish, and they grant you the ability to store all the bathroom belonging right in it without taking up more space than needed.
Relaxation Station Table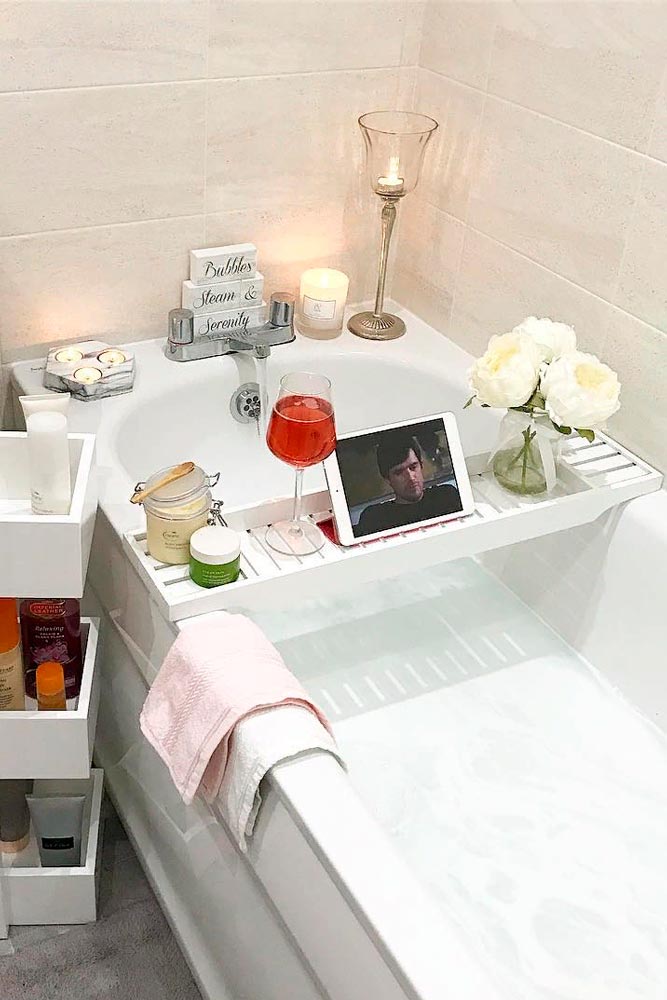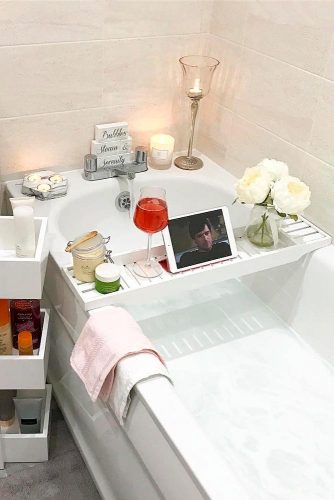 Source: sazloves via Instagram
Among all the bathroom accessories ideas there must be some space left for the relaxation, after all that is one of the primary goals of taking a bath as such. That is why gather up all of your relaxation attributes and keep them in one place - on a relaxation station table.
Shower Curtains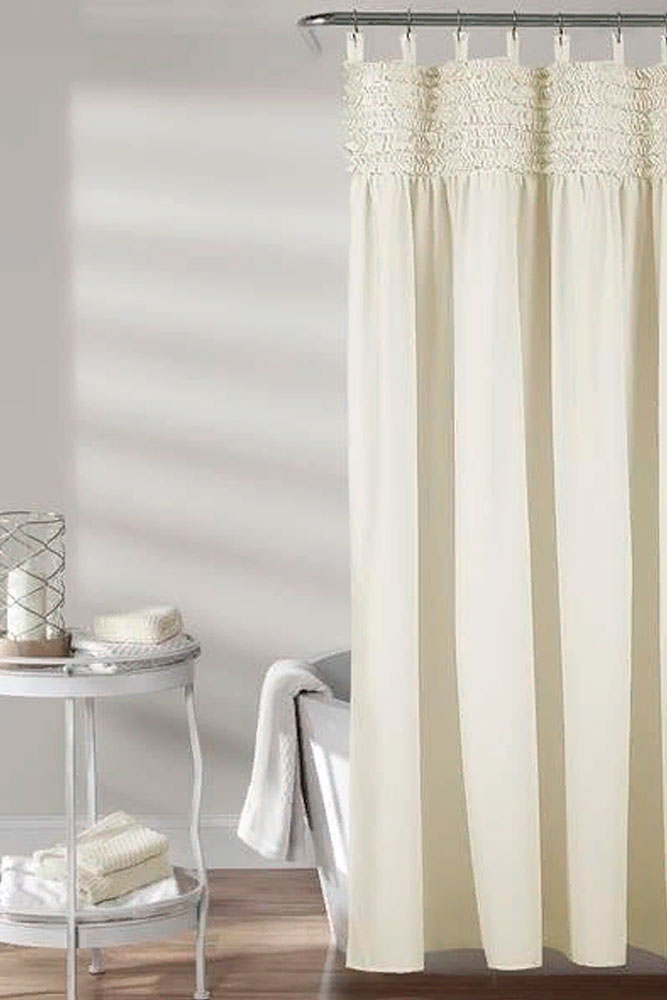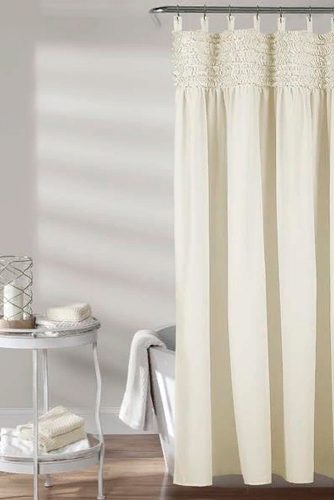 Source: lushdecorhome via Instagram
Shower curtains are vital components of your bathroom décor however it does not mean that they need to be boring. Pick something that will not only suit the interior of your bathroom but something that will actually complete it and make it one of a kind.
Shower Сaddy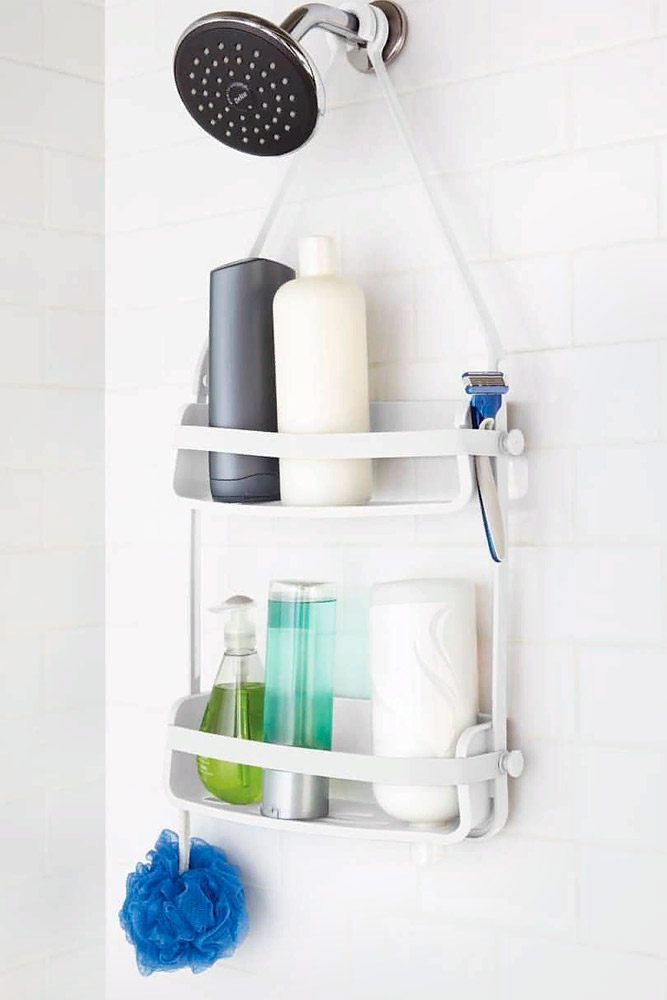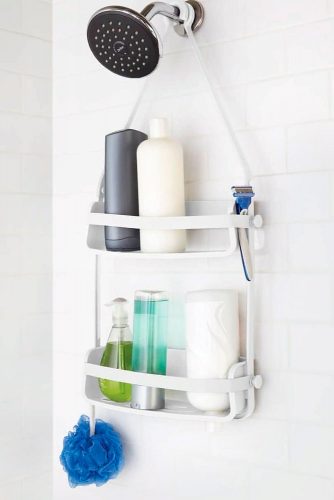 Source: kotirevolutiondesign via Instagram
A shower caddy is one of those useful attributes that keep all of your belongings just in one place so that you do not need to wander around your bathroom every time you take a shower or a bath. Keeping everything in order makes your bathroom look a lot tidier and modern.
Mirrors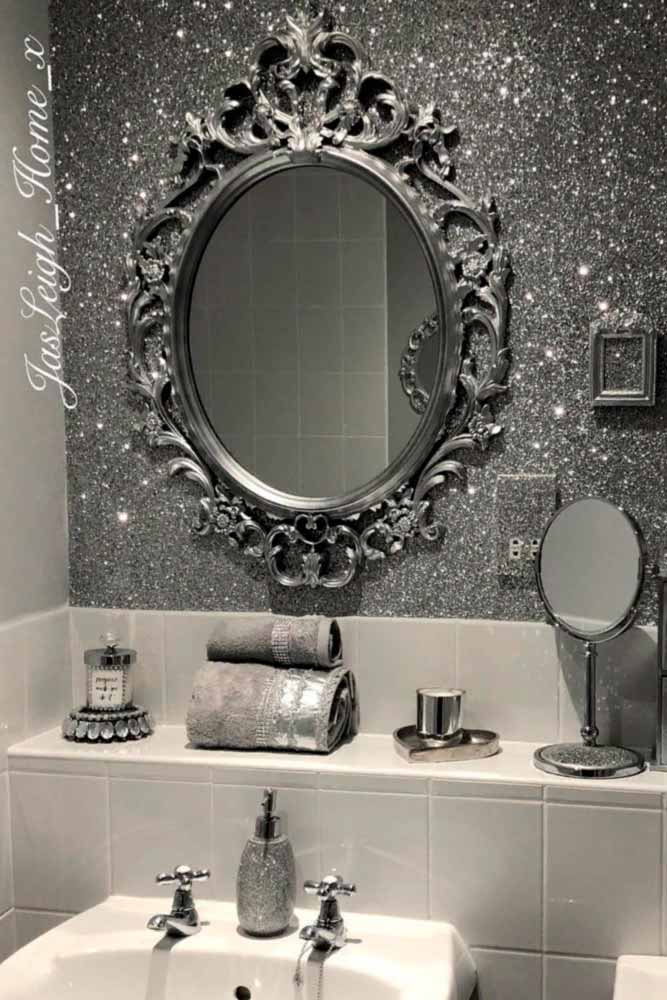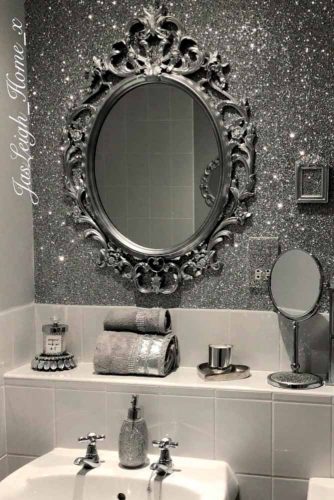 Source: jasleigh_home_x via Instagram
It is true that every bathroom needs a mirror, there is no other way. Yet, you can easily transform a mere necessity into an extraordinary element of bathroom décor. Look for mirrors or bathroom vanities that will not only carry out its primary functions but will also add that special charm to the interior.
Dispenser For Liquid Soap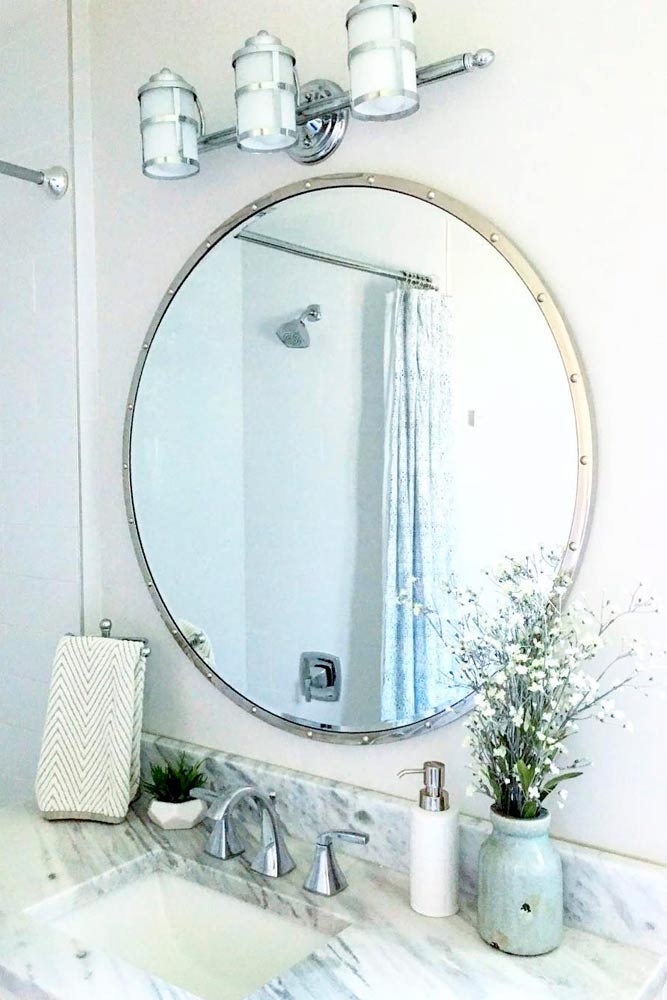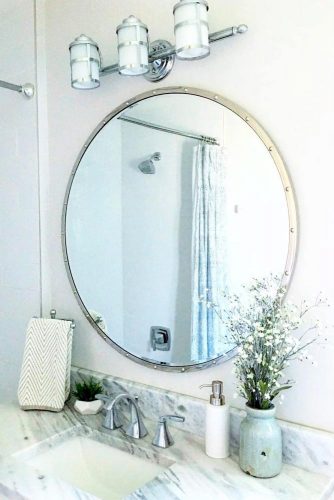 Source: studio7interiors via Instagram
A liquid soap dispenser should be on your bathroom accessories list that is for sure. The thing is that even the smallest detail matters when it comes to your bathroom accessories and you should in no case neglect the opportunity to add something new to your bathroom style.
Soap Dish - General Bathroom Accessories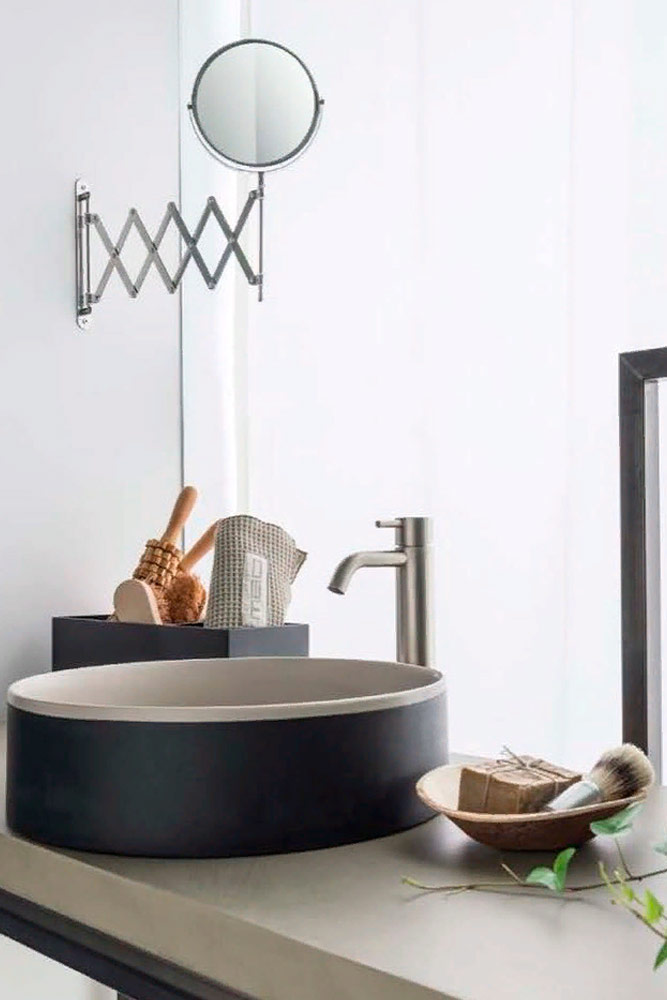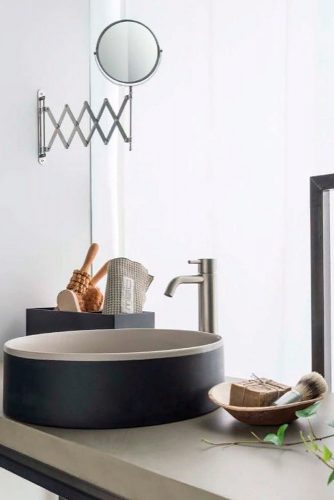 Source: texturesandtiles via Instagram
Soap dishes are essential not only because they actually contain the soap you use but because they are all very different and can easily help you create your own bathroom style. What is more, if you wish to redecorate your bathroom it is always safer to start with something smaller at first.
Toothbrush Holders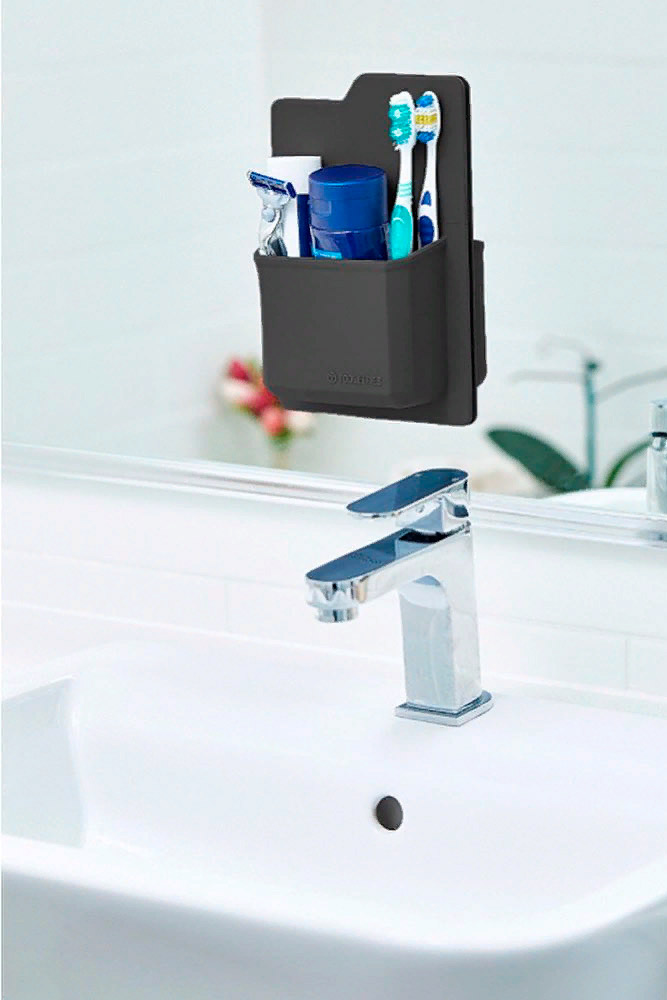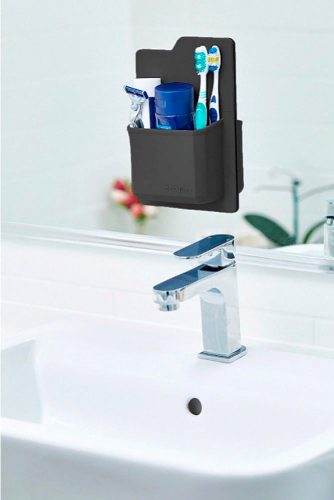 Source: tooletries_hq via Instagram
Toothbrush holders are present in every bathroom that is for sure. However, your task is to bring in something new and stylish into the room so that it would transform into coziest place in the house. That is why it is important to choose wisely instead of opting for the first one available. Remember – details matter!
Glass Jars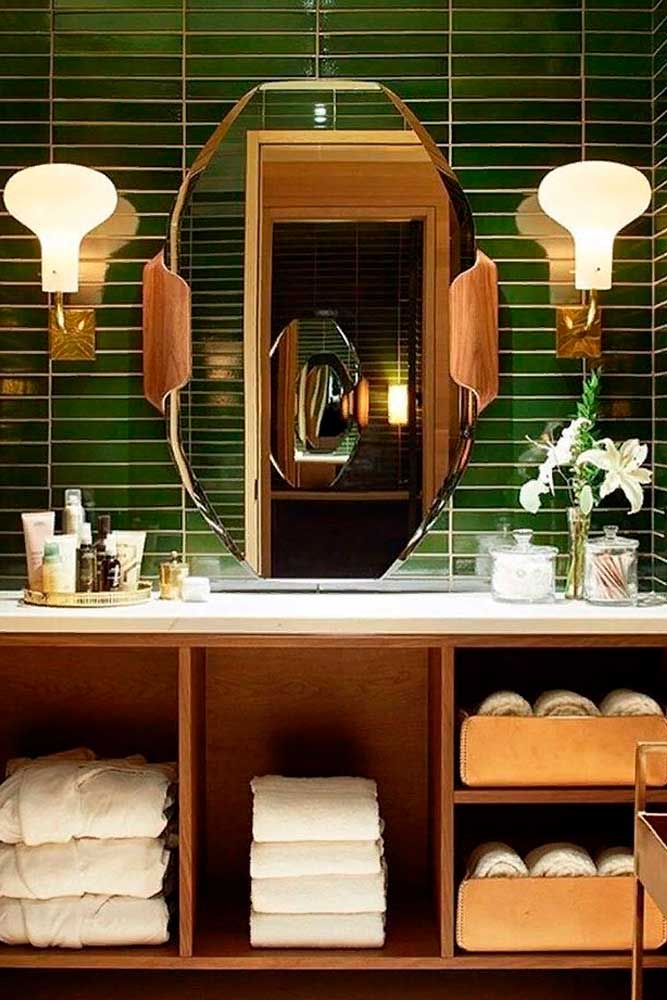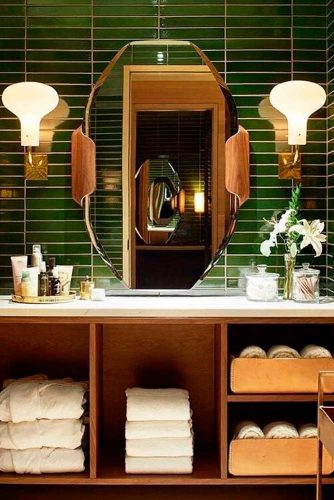 Source: CalderaHouse via Instagram
The fact that your bathroom is the smallest room in the apartment does not mean that it does not need some tiny details to complete it. The truth is a fair amount of glass jars added to the interior will make it a far more stylish and unique place rather than the absence of those.
Holders For Towels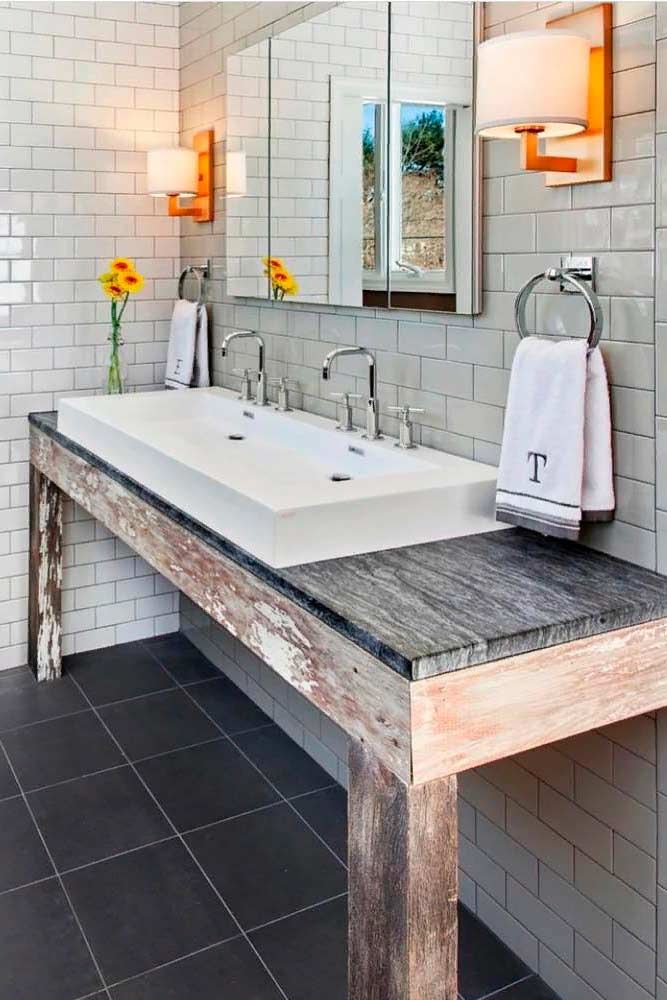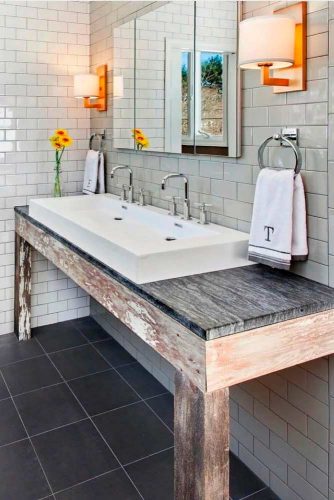 Source: andrewmikhael via Instagram
Bathroom and towels are the two things that can't survive without each other. That is why instead of leaving your towels simply lying around your bathroom, add some exciting holders to the interior and you will be amazed at the effect they will have on general outlook.
Ladder Decoration - Unique Bathroom Accessories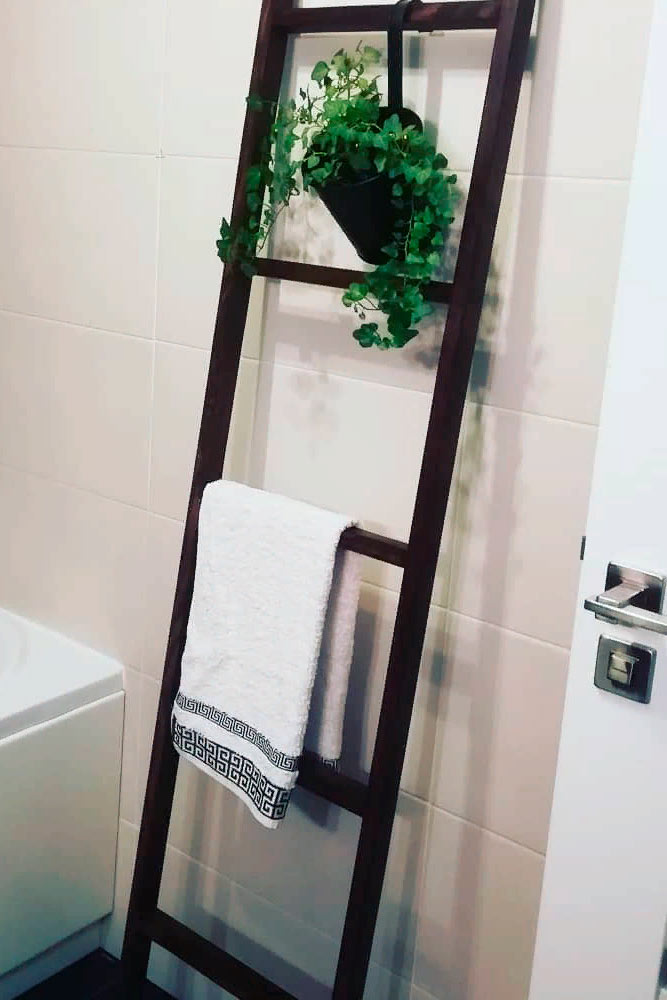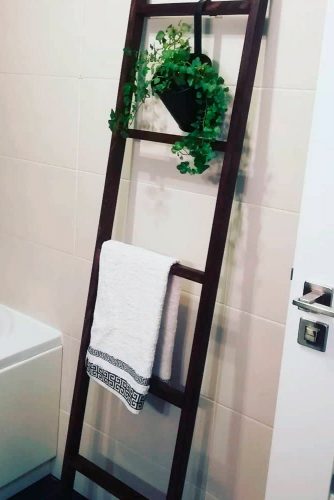 Source: inspo_decor_wood via Instagram
When towel holders are not your cup of tea, you can experiment with the idea. For example, you can add a ladder to your bathroom and hang the towels there. What is more, you can even bring in a plant or two and leave it hanging on the ladder. However, it is essential to know which plants will be able to survive the bathroom atmosphere.
Towels In General Bathroom's Shades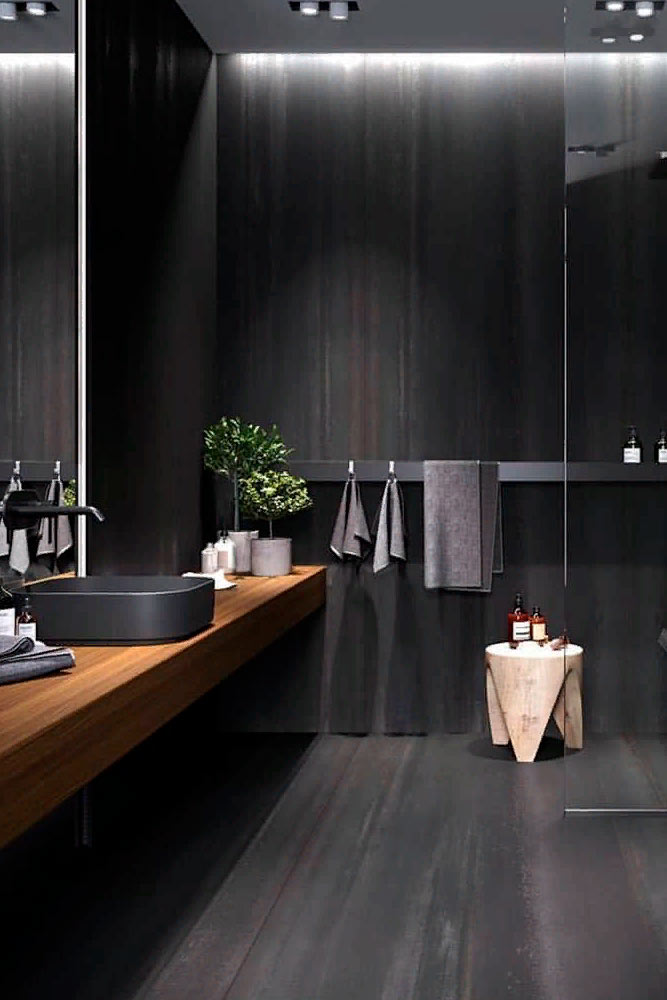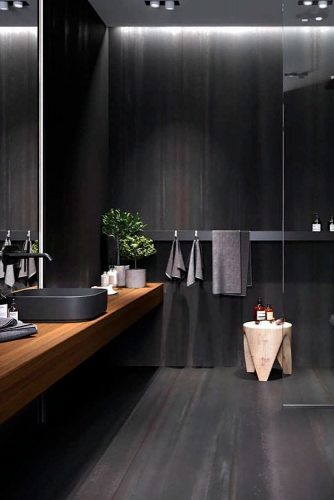 Source: grand_interiors_ via Instagram
It may have never occurred to you, but the towels can play a far more critical role in your bathroom interior décor. The thing is that if your bathroom is shaded in specific colors make sure that the towels match it and you will be undoubtedly impressed with the difference they make.
Elegant Fixtures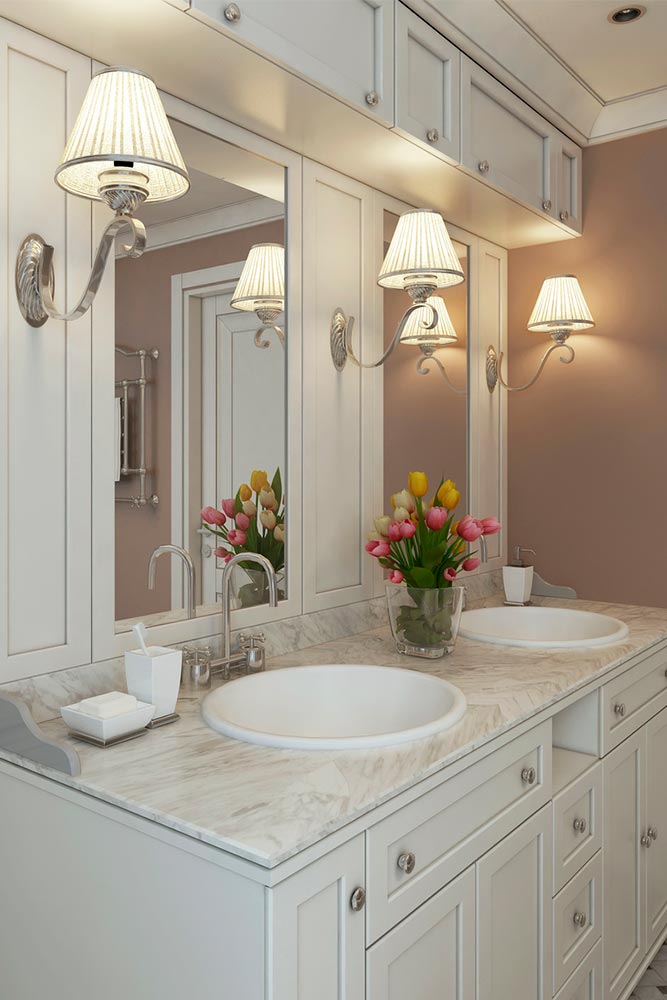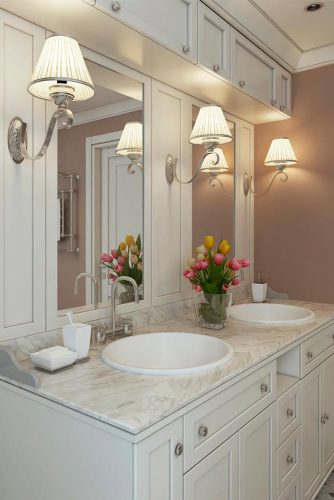 It is natural that the lighting in your bathroom matters, yet you can transform a mere need into something super stylish and elegant. That is why it is best you do not go cheap on the fixing, and we are sure you will never regret it.
Storage Boxes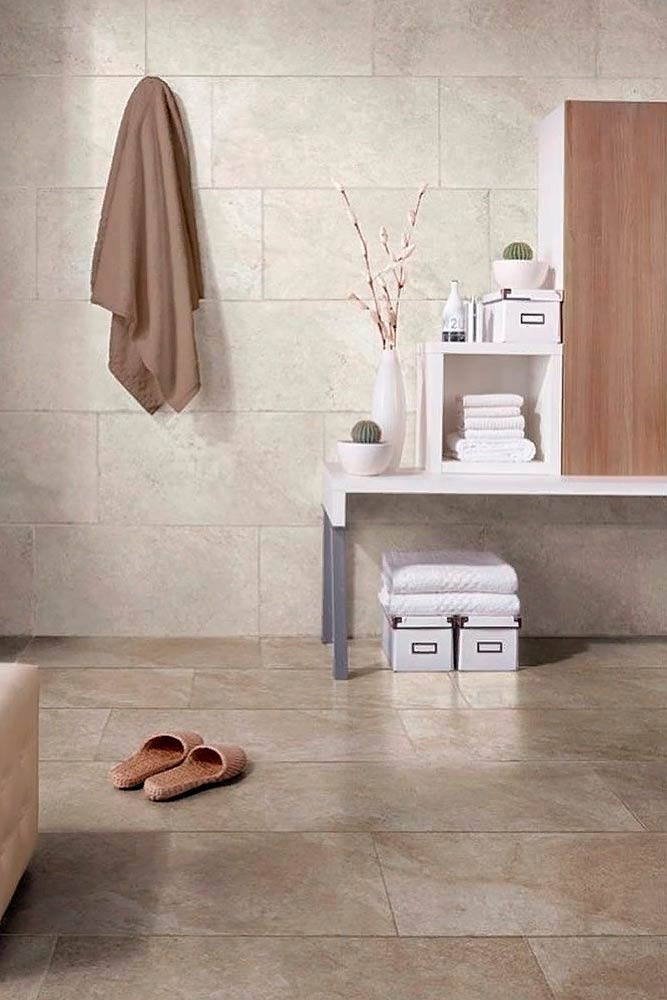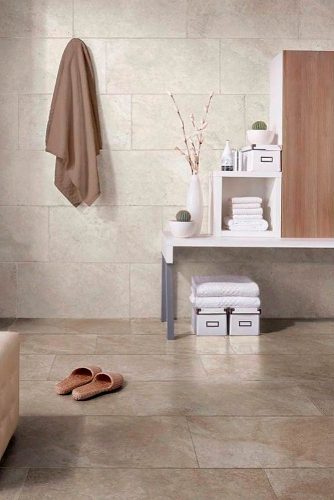 Source: savoiaitalia via Instagram
The truth is that there is not be that much room for storage in your bathroom, but if there is something stored there you are bound to make sure it does not ruin the interior. That is why stylish storage boxes are a great way to kill two birds with one stone.
Cozy Mats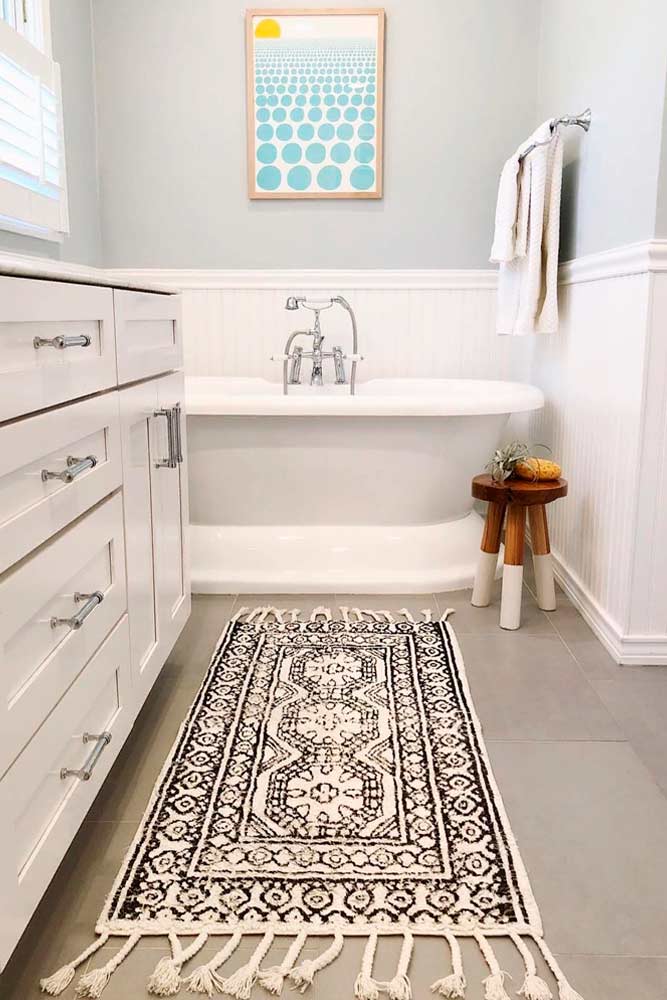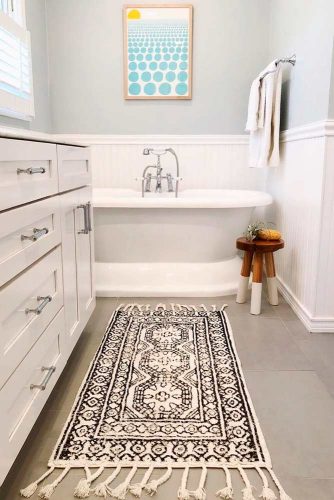 Source: theheartandhaven via Instagram
It may seem like carpets are not that suitable for bathroom however if we are talking cozy rugs here, they can comfortably fit in and complete the general impression.
Frames And Pictures As Particular Bathroom Accessories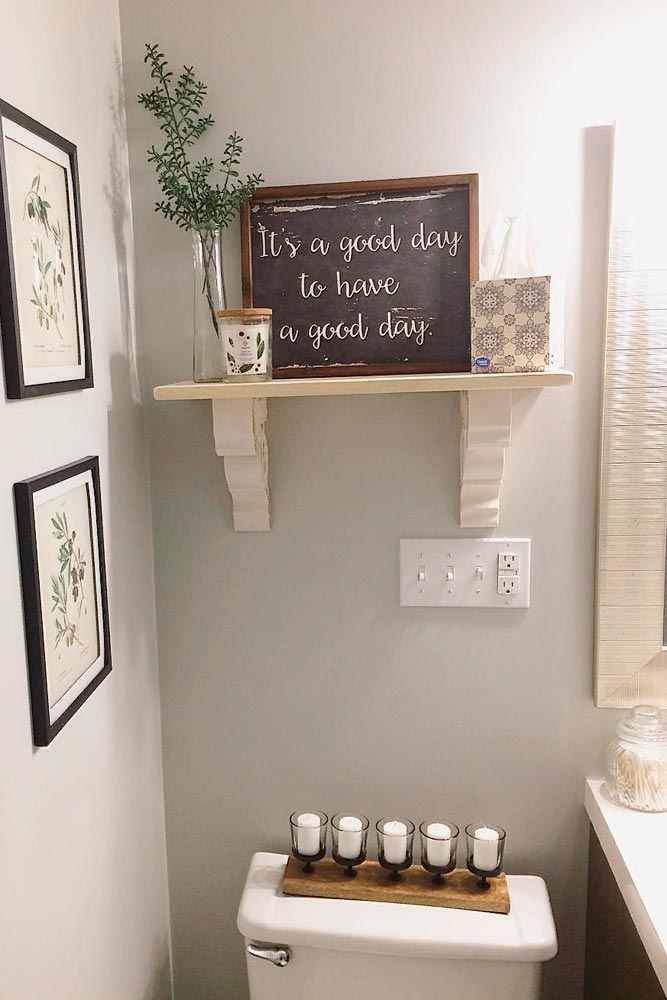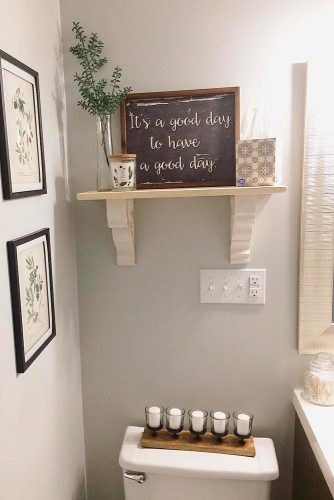 Source: hssinteriors via Instagram
Some people think that frames and pictures do not go well with the general idea of being hanged in the bathroom. We say they should, and they carry out one of the best bathroom wall decor parts. All you need to do is to make sure that they will withstand all the moisture and steam that usually builds in the bathroom.
Vase With Flowers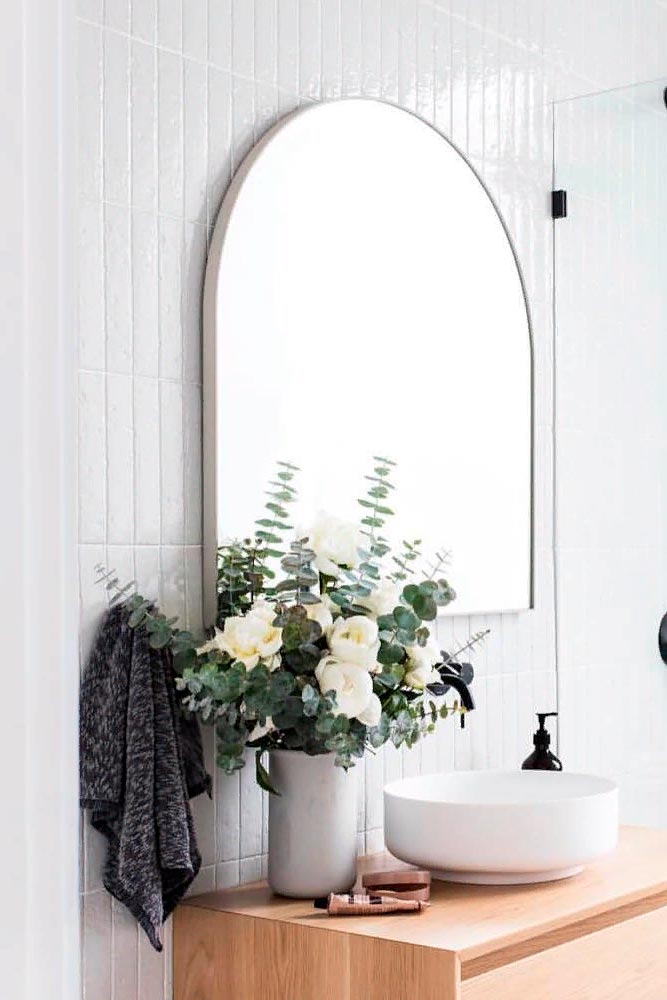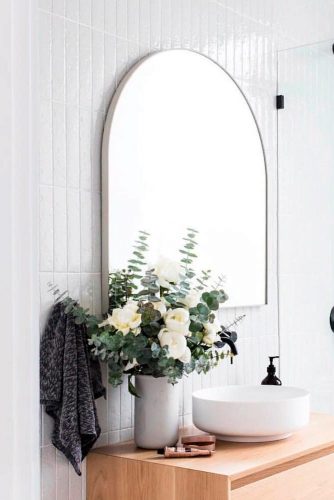 Source: the_stables_ via Instagram
Flowers are always the best decorative element there is no matter which part of the house you are considering and the bathroom is definitely not the exception. If there is a room for you to place a sweet vase with flowers somewhere in your bathroom – do it!
Humidity-Loving Plants: Some Green Accents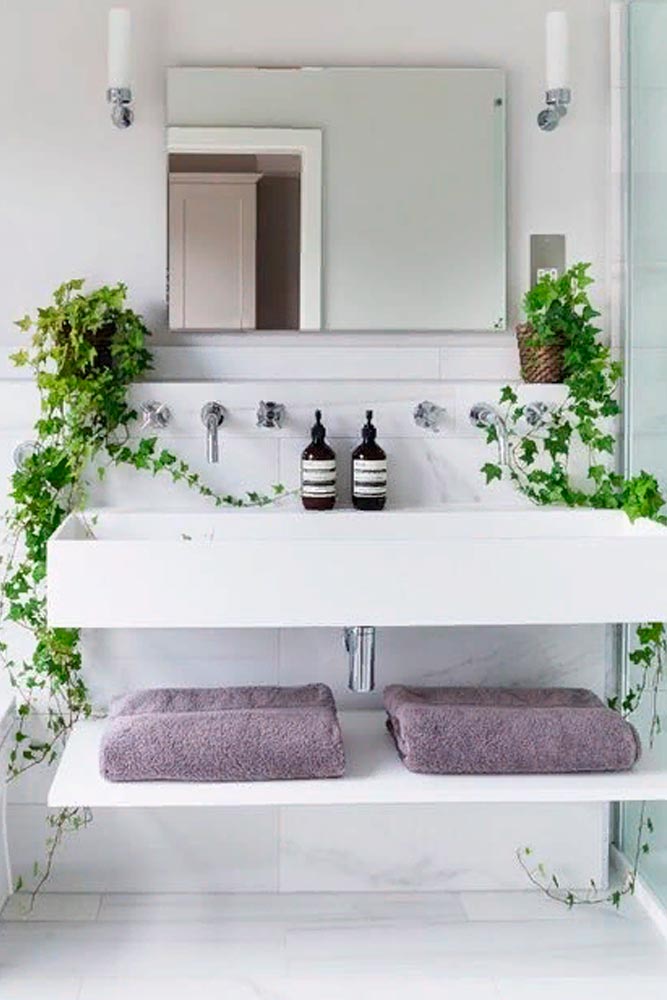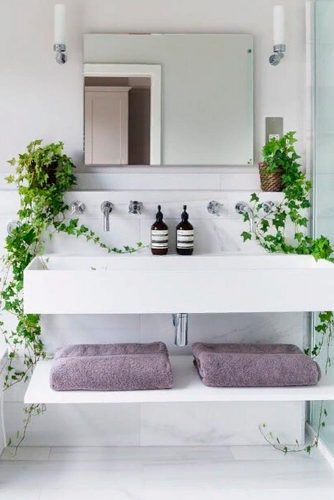 Source: vr_interior_photography via Instagram
As well as flowers, plants will make any place look better and livelier. Once again, you need to make sure that the ones you choose to place in your bathroom have nothing against the humidity.
Marine Decor Elements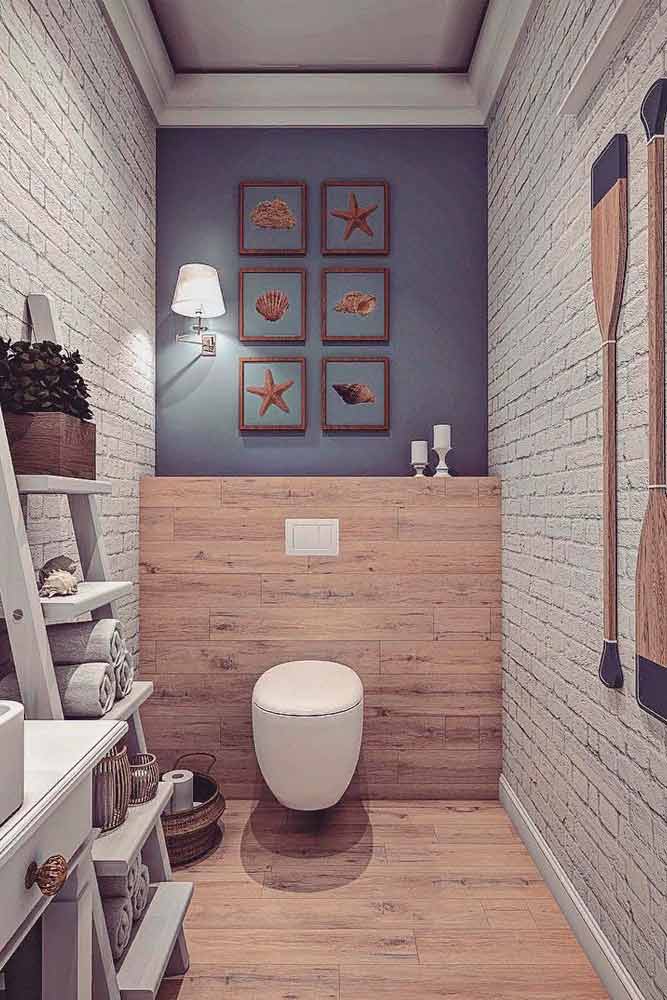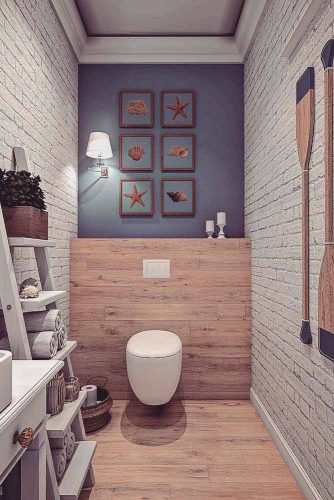 Source: lovingitpl via Instagram
The marine theme is super popular when it comes to decorating a bathroom. We really love the huge paddles on the wall and the themed pictures in frames.
Round Mirrors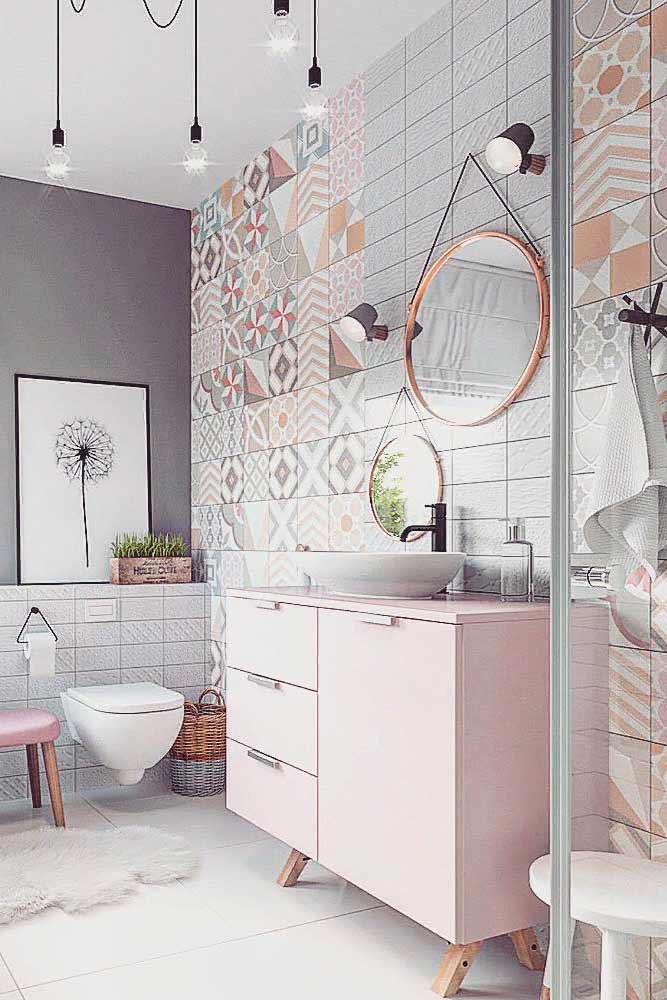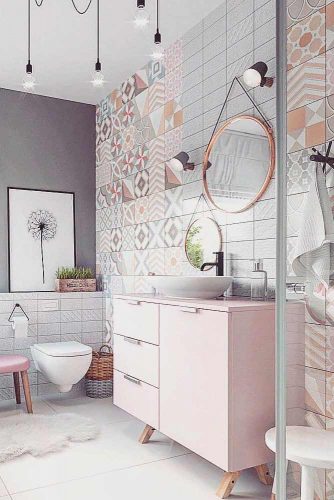 Source: lovingitpl via Instagram
Do you know that there is a belief that round mirrors won't let your happiness go away? But whether you are superstitious or not, round mirrors like these look spectacular.
Wicker Laundry Basket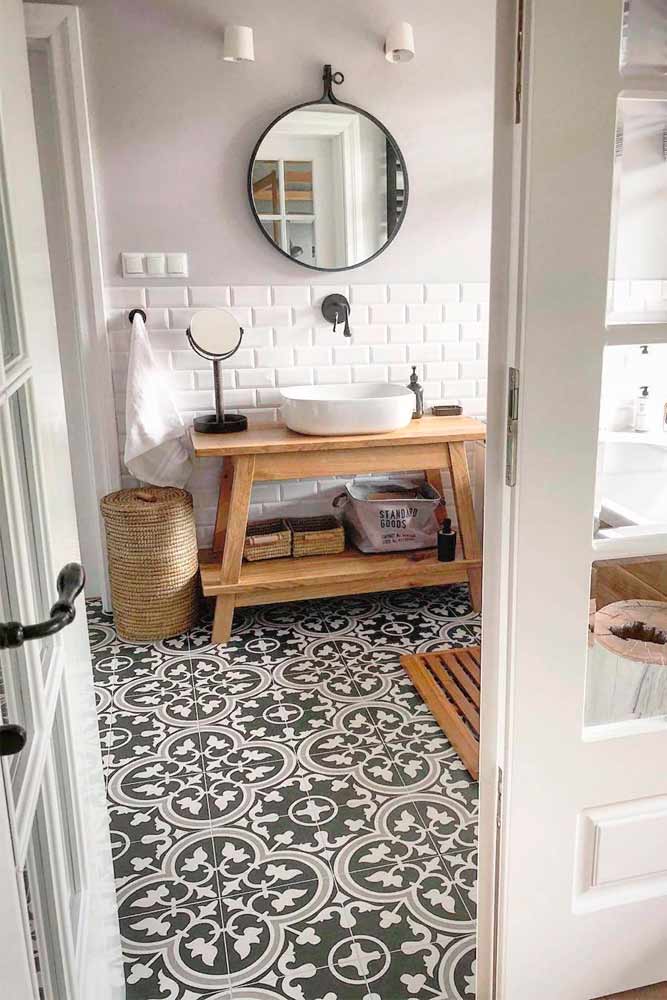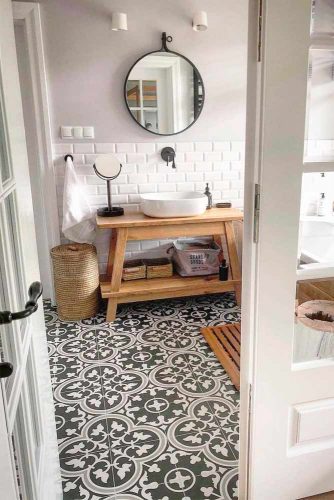 Source: shokodesign via Instagram
Add some bohemian vibes to the design of your bathroom by picking a wicker laundry basket. This piece is practical and stylish at the same time. Such items come in various sizes for your convenience.
Wooden Pallets Storage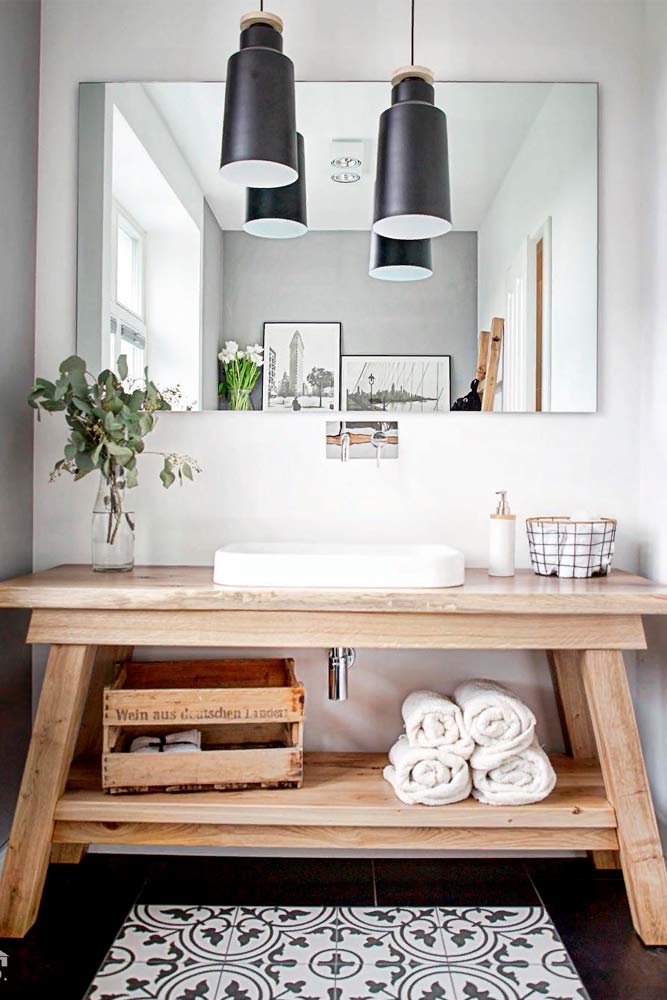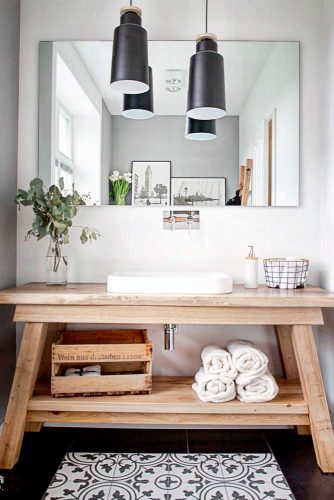 Source: shokodesign via Instagram
Opt for a wooden storage like the one shown in this picture if your bathroom is designed in a rustic style. This piece is very convenient because it has much space.
Creative Toilet Paper Holder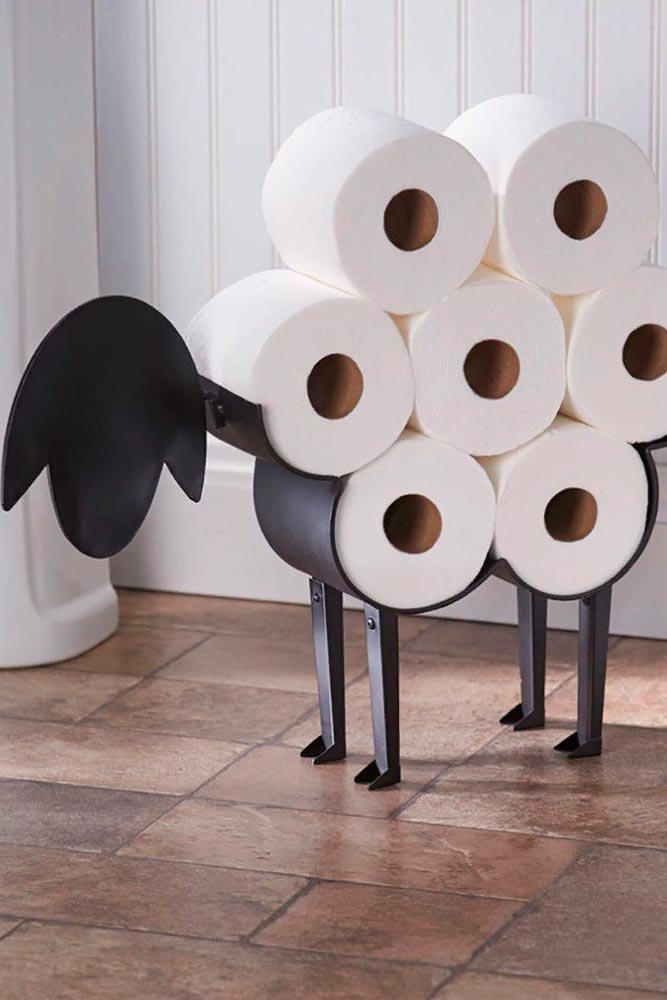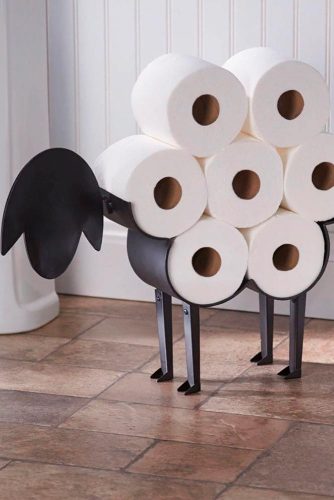 Source: archzinees via Instagram
This creative toilet paper holder is a cool idea for those who wish their bathroom design to stand out. Why go for something boring if such a fun thing exists?
Rustic Style For Cozy Bathroom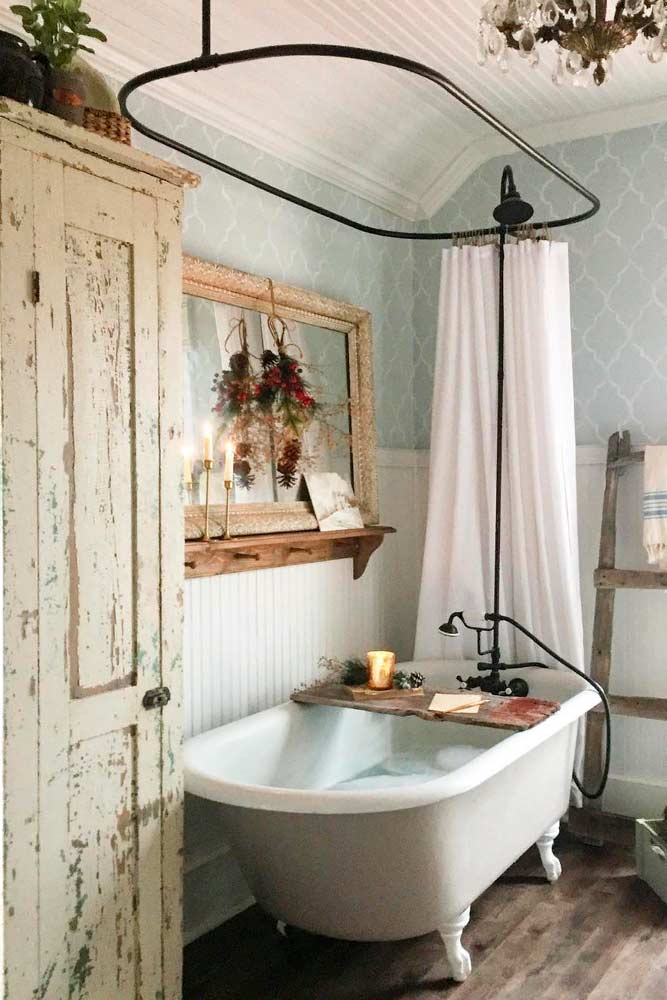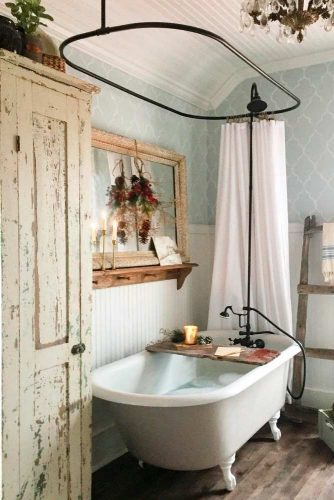 Source: bryartonfarm via Instagram
In case you wish to feel comfortable in the bathroom, the rustic design is a great option. Such designs create comfy and nice atmosphere. Try it, and you will understand what we mean.