Creative Futon Bed Ideas For Practical People
A classy futon is as unusual looking as it sounds. If you do not want to introduce a good old sofa into your living room or a regular bed into the bedroom – futon is at your service. There are many useful and practical advantages that futons come with. Starting with the unique look and ancient history and ending with the modern upgraded looks. We have it all covered in this review. Read on to learn more!
What Is Futon?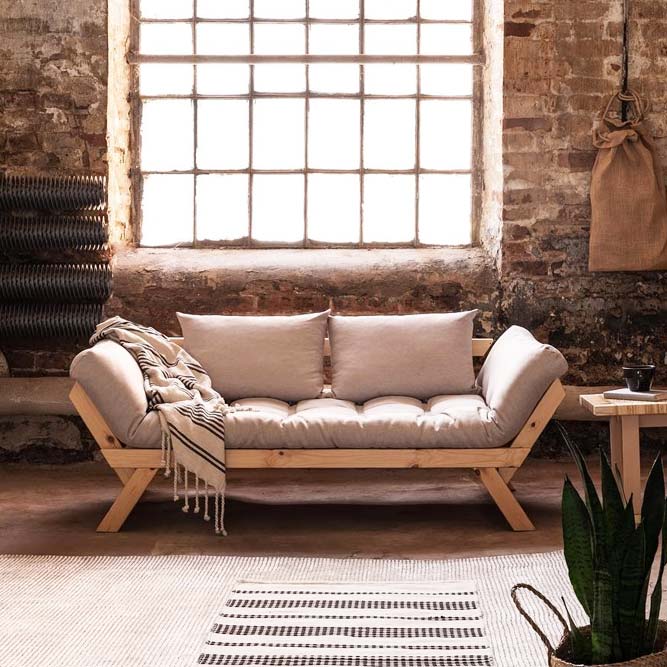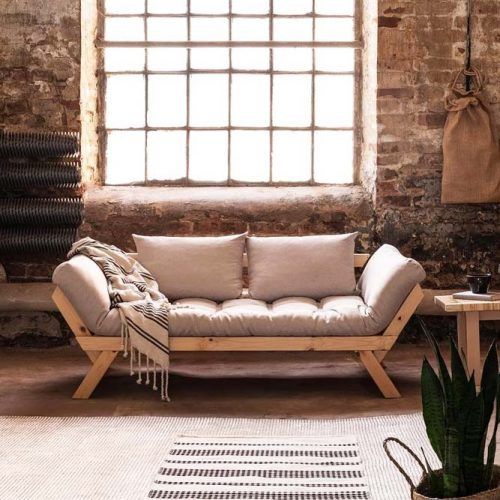 Source: karup_design via Instagram
To begin with, we are going to share with you a few details as from where from futon bed is originated. The thing is that a futon is actually a bed that Japanese people prefer to have in their bedrooms. It is a bed that lies right on the floor and resembles a mattress more than a bed. Such a bed is very practical when it comes to Japanese houses since it can be easily folded and create more room in the house.
The practical part of a futon has traveled to modern times, but that is about it. The way a modern futon looks is entirely different from Japanese created it for. Surely, you can use a futon as a bed or sofa or even a chair, but the range of styles it comes with is more than impressive.
Another peculiar thing about the futon is that it can literary serve you for ages. All due to the durable frame that a futon involves and the ability to change the mattress itself as often as you like.
To sum it up, a futon is a worthy investment and addition to your interior. We are going to prove it with every chapter as we move on!
Elements Of A Futon
Wood Frame Design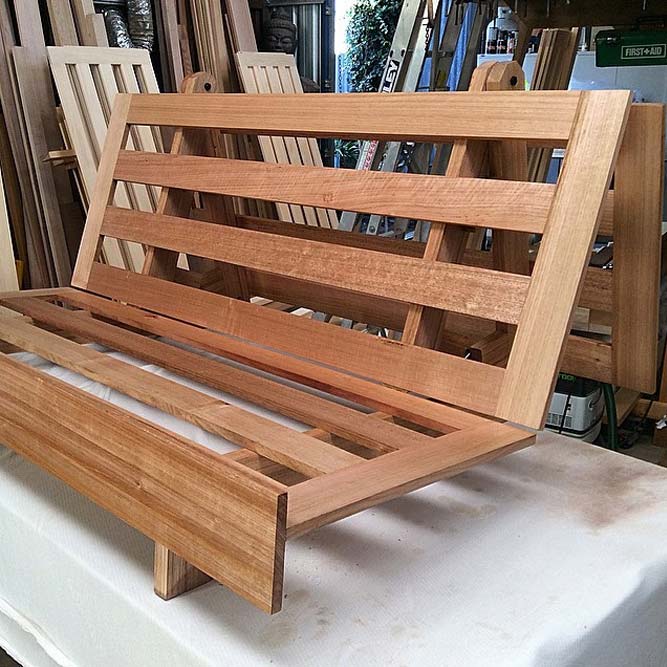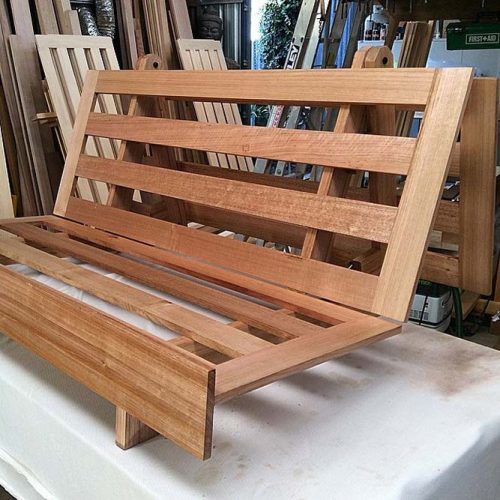 Source: zen_natural_beds via Instagram
A futon frame is the basic and the essential part of the construction. That is why it is usually made out of reliable materials such as metal or wood. What is more, a poor frame construction can result in a malfunction of the futon itself since it may be difficult to convert when necessary. This means that you should pay particular attention to the foundation when opting for a futon.
Metallic Frame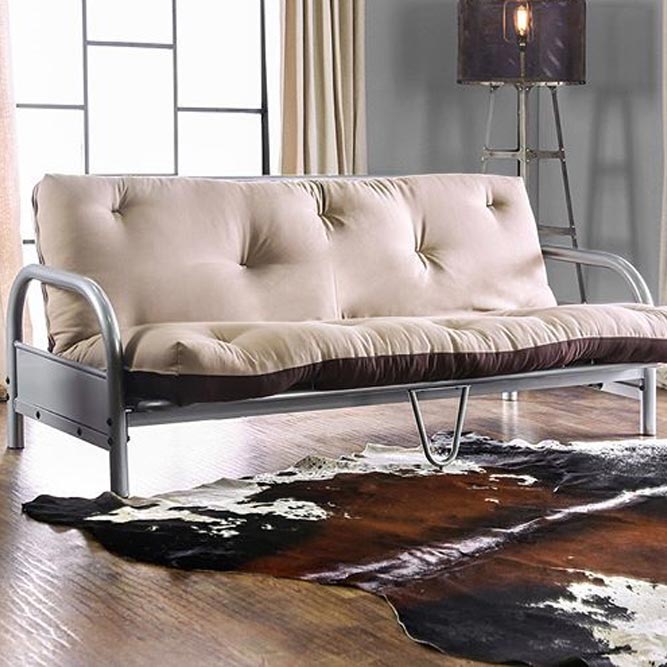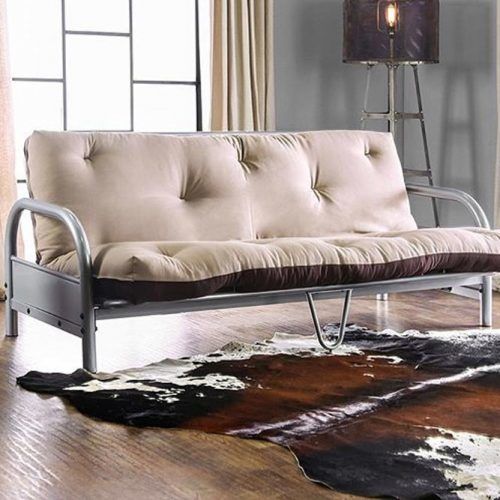 Source: ortizfurniture via Instagram
Many futon sofa examples are presented with a metal frame. There are many reasons for that. The thing is that is metal is more convertible, and that means that designers can come with more intricate frames when compared to wood. Besides, metal frames are easy to fold, durable, and light. However, wood may be more elegant and sturdy looking. So, it is only a matter of your preferences which option to choose.
Cover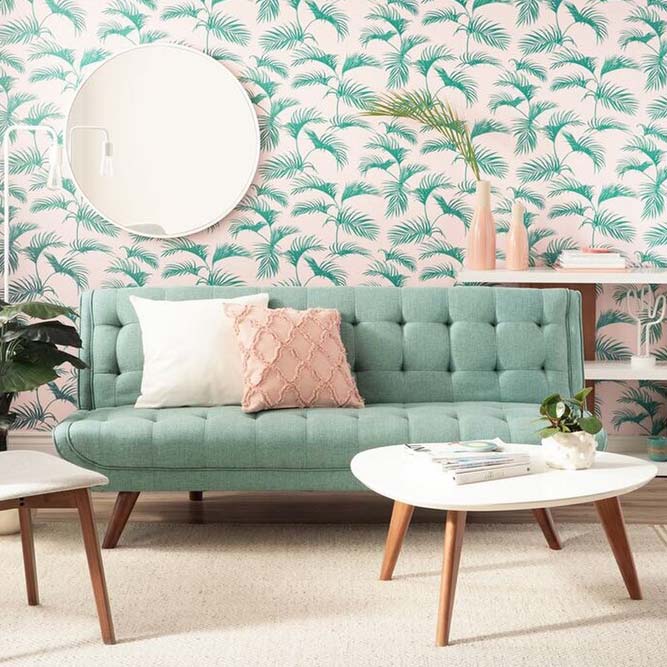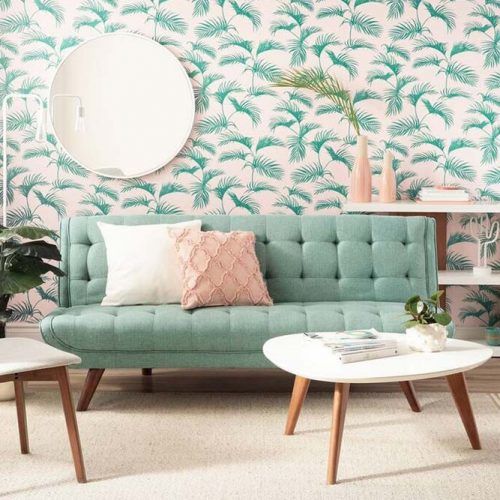 Source: structube via Instagram
Futon covers deserve special attention too. The fact is that covers are simple to change, and that means that you can experiment with the way your futon looks on a regular basis. You can easily fit your futon to any season or any room décor. This is an advantage that many users value above all.
Mattress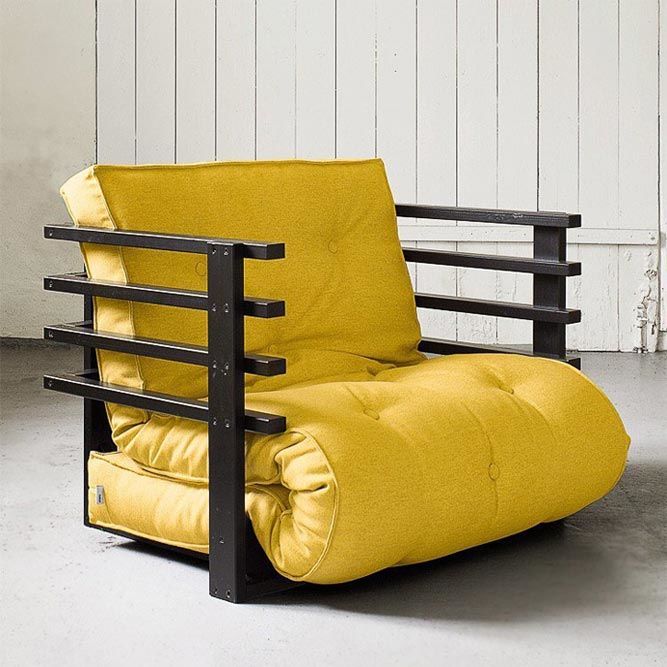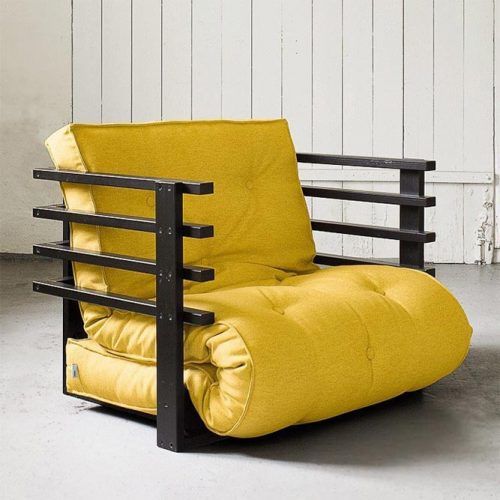 Source: loft.art via Instagram
The beauty of a futon mattress is it is super convertible. This means that it can be used for both – sitting and lying. What can be better than the ability to change your chair into a comfy bed in a few seconds and vice versa? Well, the tiny detail that such mattress, when made out of pressurized foam or coil springs can serve you for years, adds up to the general impression.
Futon Styles
Metallic Futon Bed Design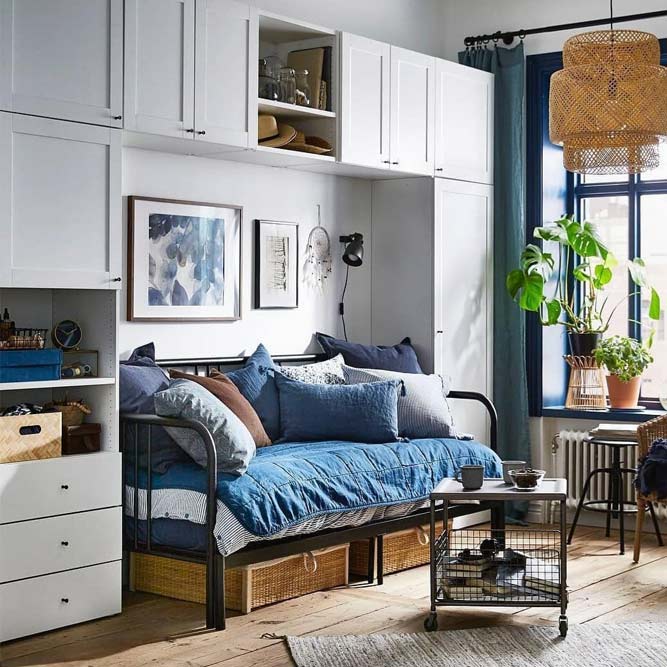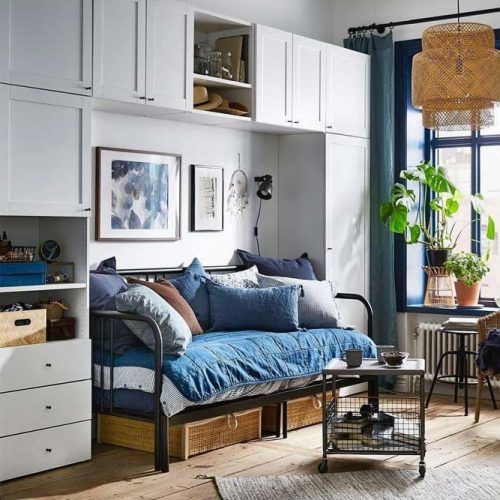 Source: ideapersian1 via Instagram
There are times when you are limited in space and affording both a bed and a sofa is not a possibility. In times like this, a sofa bed is merely irreplaceable. You can easily fit in such a bed into your room and the ability to fold it only adds up to general advantages. The metallic frame will ensure that your sofa serves you well for years.
Futon With Transform Wood Frame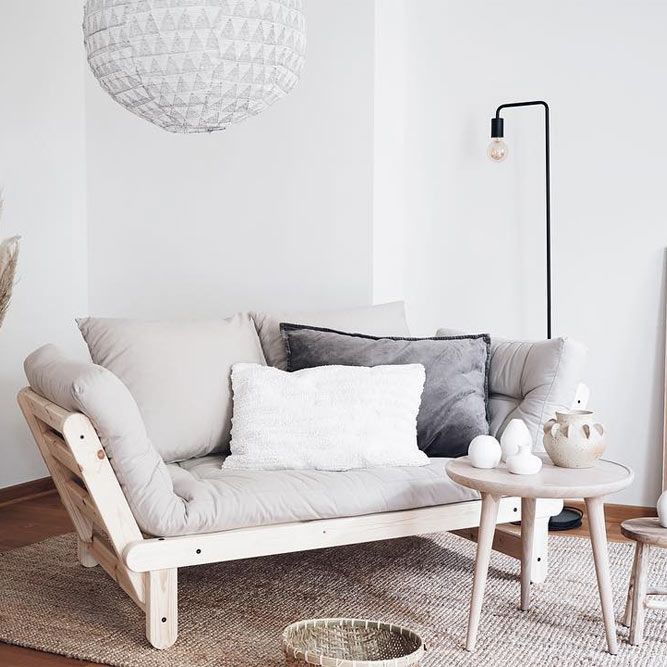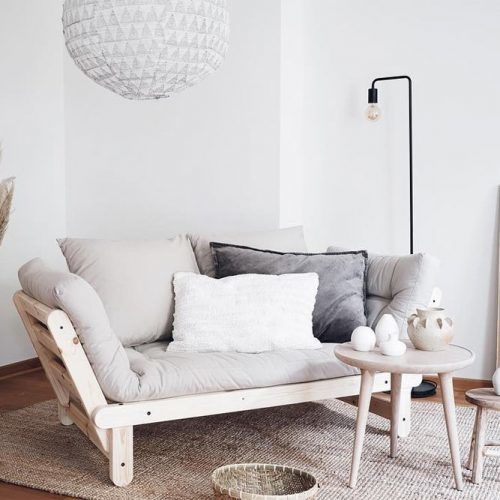 Source: karup_design via Instagram
As you may have already guessed futon sofa bed is super convertible. This means that you can relax on your own in such a cozy futon with a book in your hands, but when guests are staying over, you can unfold it and transform it into a comfortable bed. Adding some more cushions to the picture will only make it better.
The Armrest Grab Sofa Bed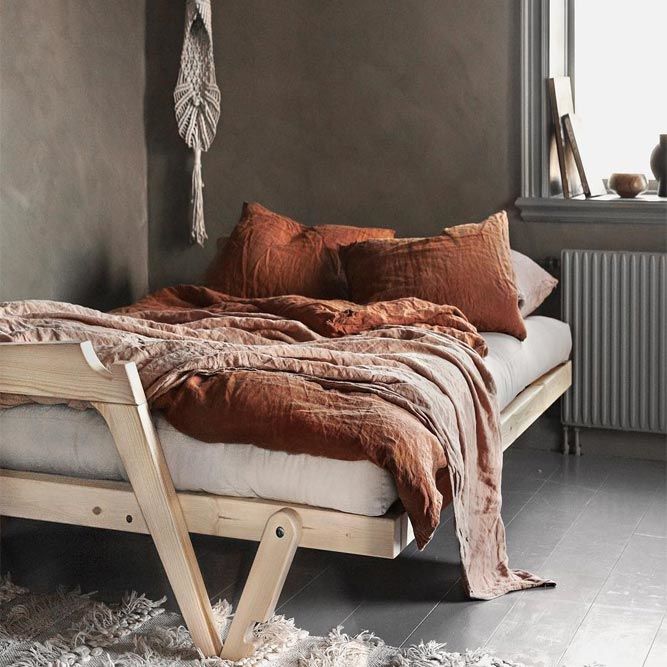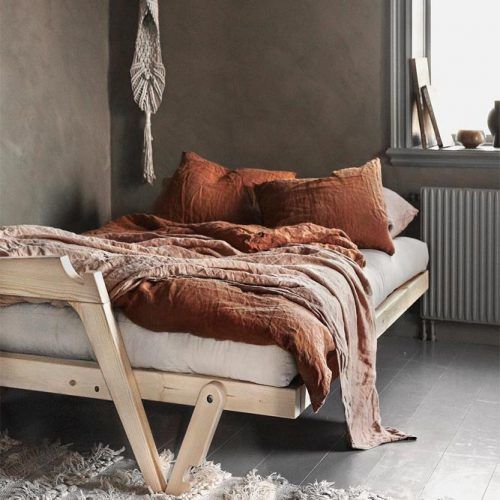 Source: karup_design via Instagram
It does not take a genius to guess that a full-size futon is actually a queen-size bed, with the only difference to it that it makes 2-in-1. If you do not want to every transform your bed into a sofa, that is entirely up to you since no one said that it is a mandatory function. Besides, such a bed will fit in any boho bedroom just like it has been designed for it. One look at this image will prove our point.
Rustic Futon Daybed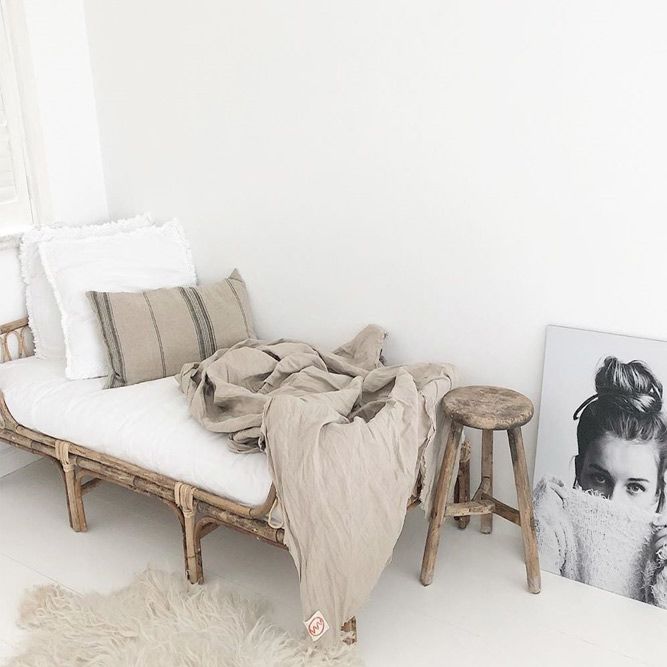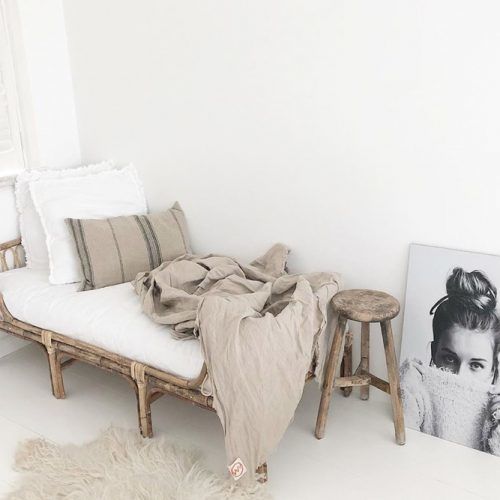 Source: annicksimons via Instagram
There is also such thing as a small futon, which can be easily used as a daybed. Do you feel like having a little nap, but you do not want to unmake your bed? There is a comfortable and practical way out! What is more, rustic touch to the futon will only add an exotic vibe to your interior. It is a win-win piece of furniture, that is for sure!
Armless Design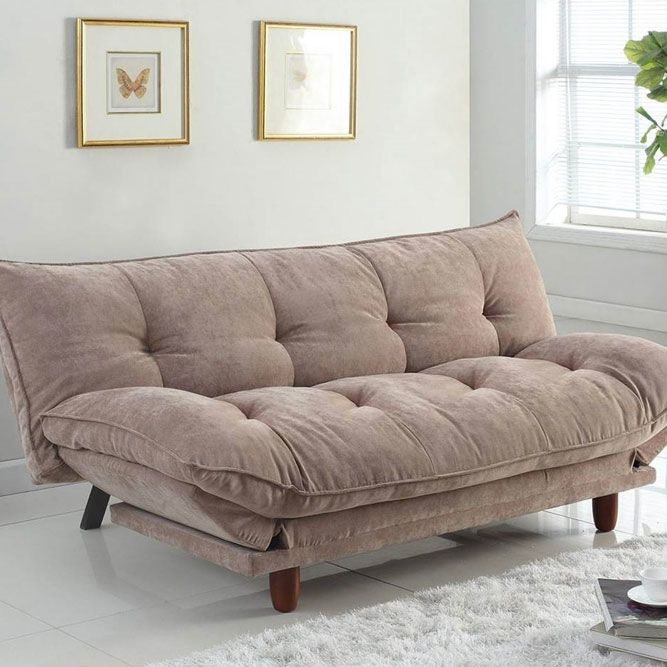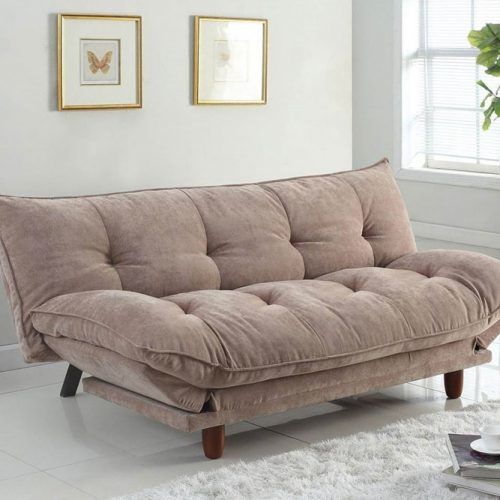 Source: homecenter_cl via Instagram
Whether you like it or not but an armless futon looks especially futuristic and modern not to mention cozy. It almost seems that with a sofa like that you would never want to leave your zone of comfort. We must say that there is some truth to the point. It seems like you can sit on the sofa and drift away into it warm and comfy depth. Be careful with an addition to your décor like that!
Traditional Type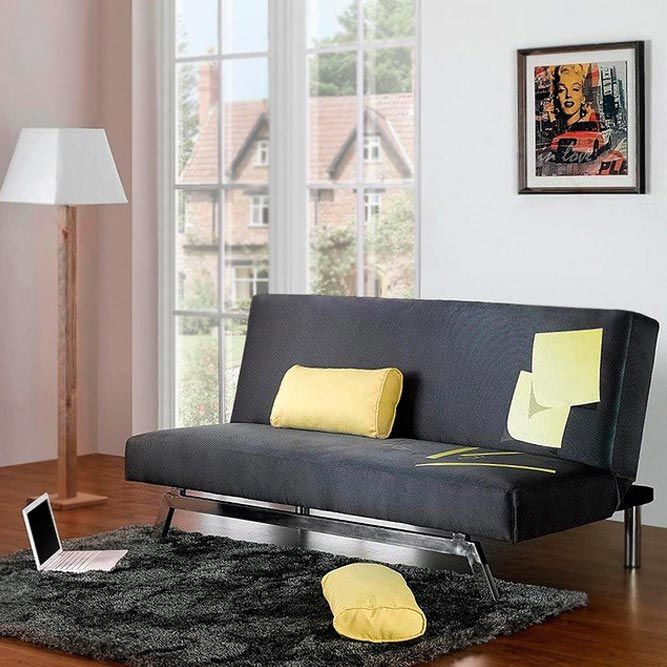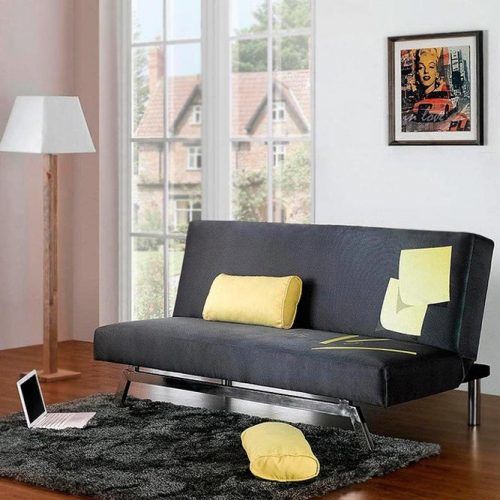 Source: homecenter_cl via Instagram
To tell the truth, classy futons are nothing different from good old living room couches. However, no couch can be as comfy and easy to transform. Besides, with the number of covers available, you can suit it to any room décor or taste you like. To sum it up, it is safe to say that even traditional futon wins over a regular couch!
Adjustable Arms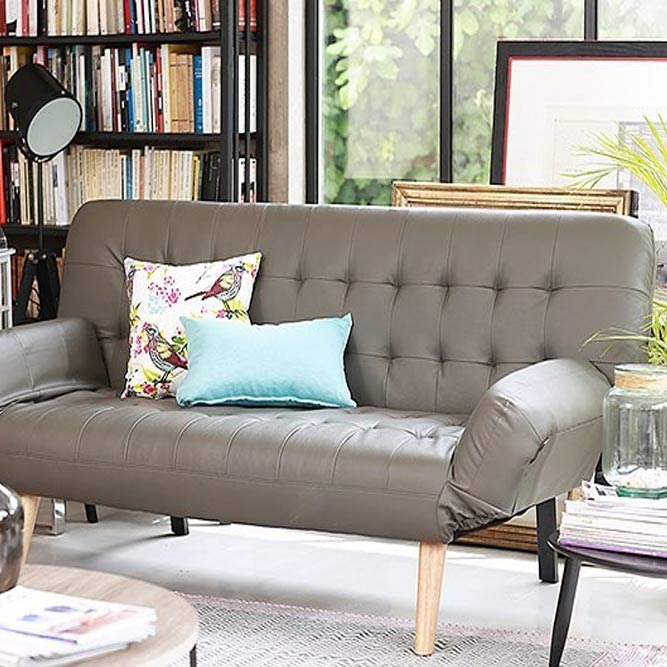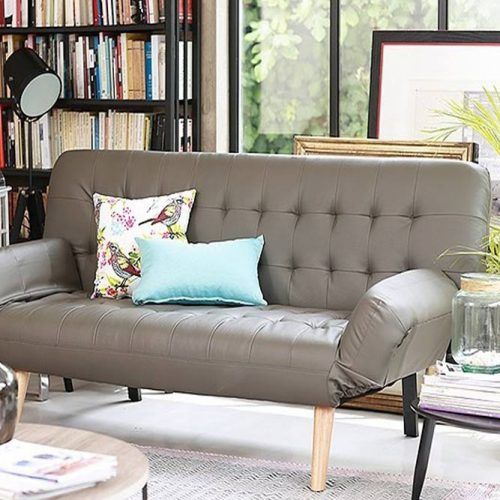 Source: homydeco via Instagram
Very often, people say that a futon may be not that practical due to the absence of arms when compared to a couch. However, that Is not rue since there are also futons with adjustable arms, which can be easily folded as well as unfolded. Such a futon with adjustable arms can serve as even a more comfortable bed for those who like their pillows up or for those who like their beds to be the longest.
Lounger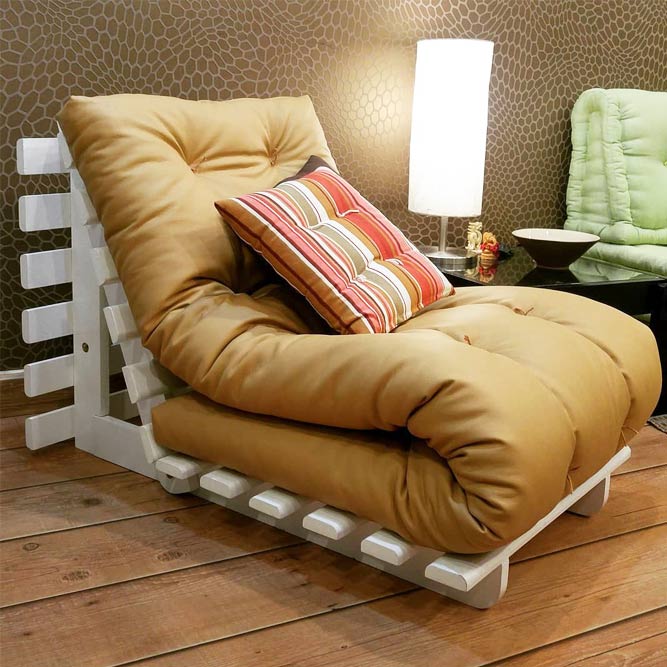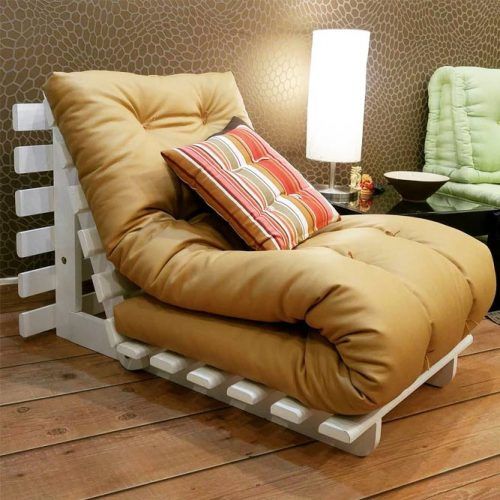 Source: futonbrasil via Instagram
A lounger is neither a bed nor a futon chair, but something stuck in-between. If you think that it is a bad thing – not at all! On the contrary! Such lounger comes in more than useful when you are having guests over. At first, you can seat them in comfy chairs while enjoying the friendly chat, and then you can unfold the chair and have a sleeping area ready!
Outdoor Futon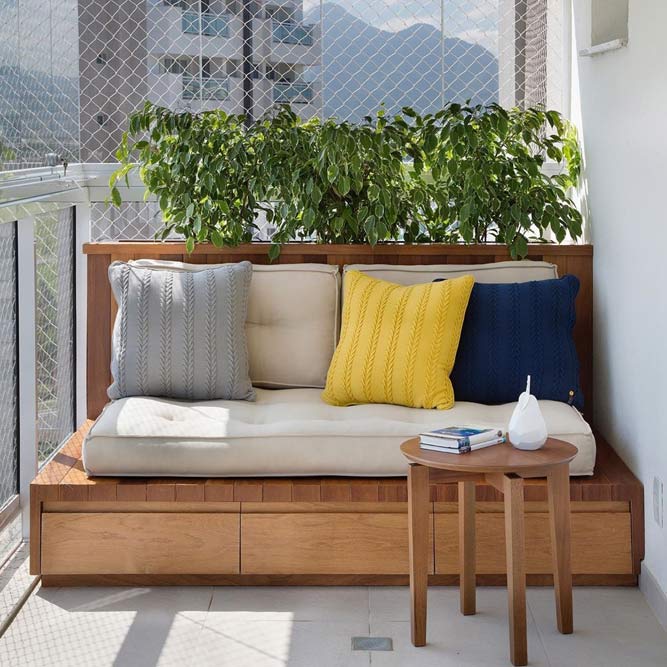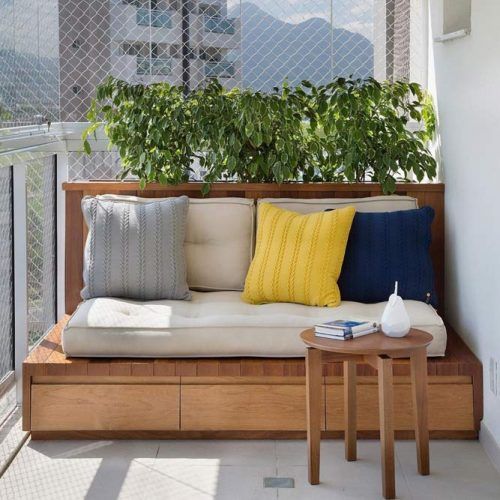 Source: mallemontarq via Instagram
If you have a lovely porch to sit on when the weather is extremely beautiful or a large balcony, then an outdoor futon is a must-have. Aside from the fact that it is light and easy to store, in most cases, it comes with waterproof covers which are more than useful when it starts pouring cats and dogs out of the blue!
Bunk Bed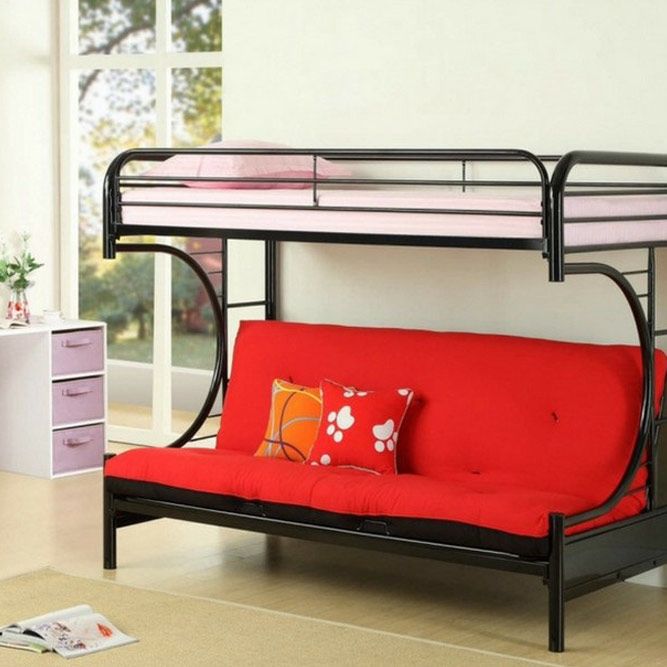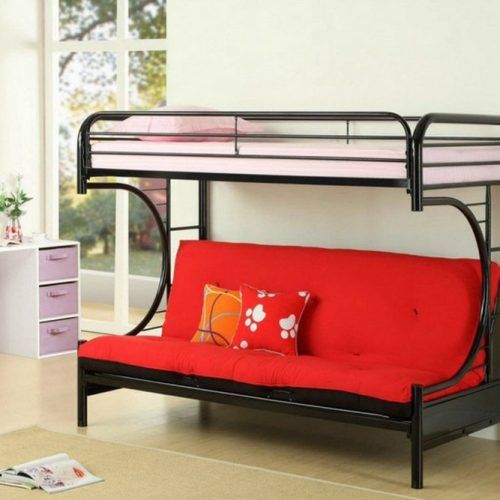 Source: ffohomefurniture via Instagram
The futon bunk bed is usually the best option for your kid's room since the kid can have some rest on a sofa and then climb up to have some sleep on top. In times when you are limited in space, such futon comes irreplaceable too.
What is a futon? What is the difference between a futon and a couch? Which one will suit you best? All the questions can be easily answered if you read through this article!
FAQ: Futon
Is it healthy to sleep on a futon?
Futons are meant to be used as a regular bed, like a mattress. Sleeping regularly on a futon has nothing to suggest to your health as long as you have enough pads that comfortably support your body.
Is futon good for back pain?
The ideal futon for back pain provides natural support and alignment for the spine, in any position of the body. There is no single style or type of mattress that suits everyone, but some bed-in-box companies will make you believe it.
Is it healthy to sleep on the floor?
Sleeping on the floor increases your risk of fractures and/or catching a cold. Those who tend to get cold and have symptoms such as anemia, type 2 diabetes or hypothyroidism can catch a cold even quicker, so it's better for them to sleep on a bed.