Are you looking for unique and inspiring ideas for bathroom wall decor? Well, then you have come to the right place! We have compiled a list of some of the prettiest and most creative ideas for bathroom wall art and decor for your inspiration.
We have searched long and hard and consulted with interior design experts for some of the best bathroom decorating ideas. From wall art to lighting to border and paint ideas, not to mention bathroom accessories and bathroom vanities - we have it all! We have included some fun DIY projects as well that you can work into your budget!
Check out our ideas for bathroom decor below and don't forget to pin your favorites!
Shell Art
Source: domesticallyspeaking via Instagram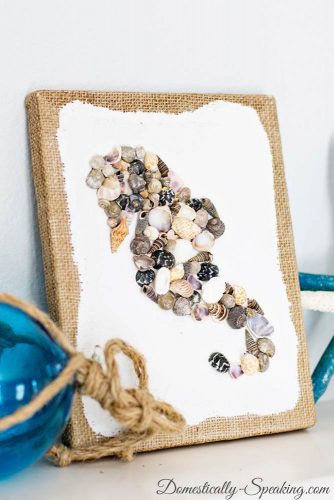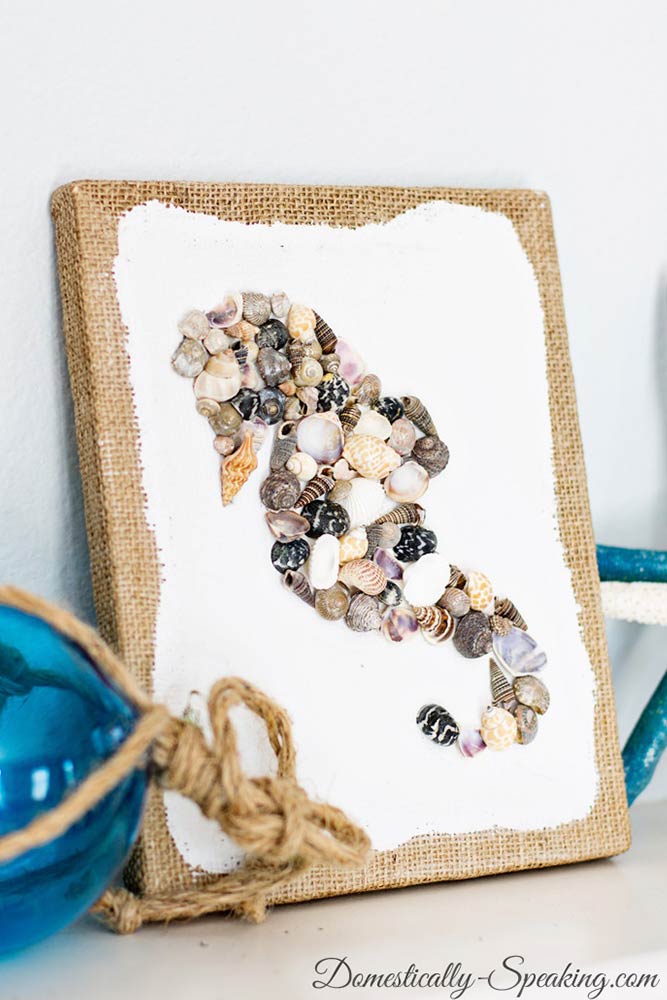 If you have a beached themed bathroom, you will love this seashell art wall decor! You can use shells that you have found in your beach travels or purchase a bag of shells at a craft store. You can leave them au natural or paint them to match your bathroom.
You can either display them as a wind chime or place them in a shadow box or picture frame. There are so many creative ways you can use seashells to decorate your bathroom wall! You can even use them to form the image of an anchor!
Mirrors
Source: blessed_ranch via Instagram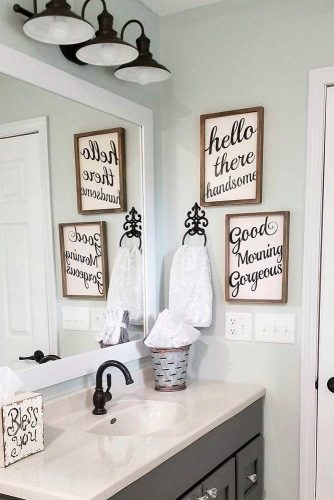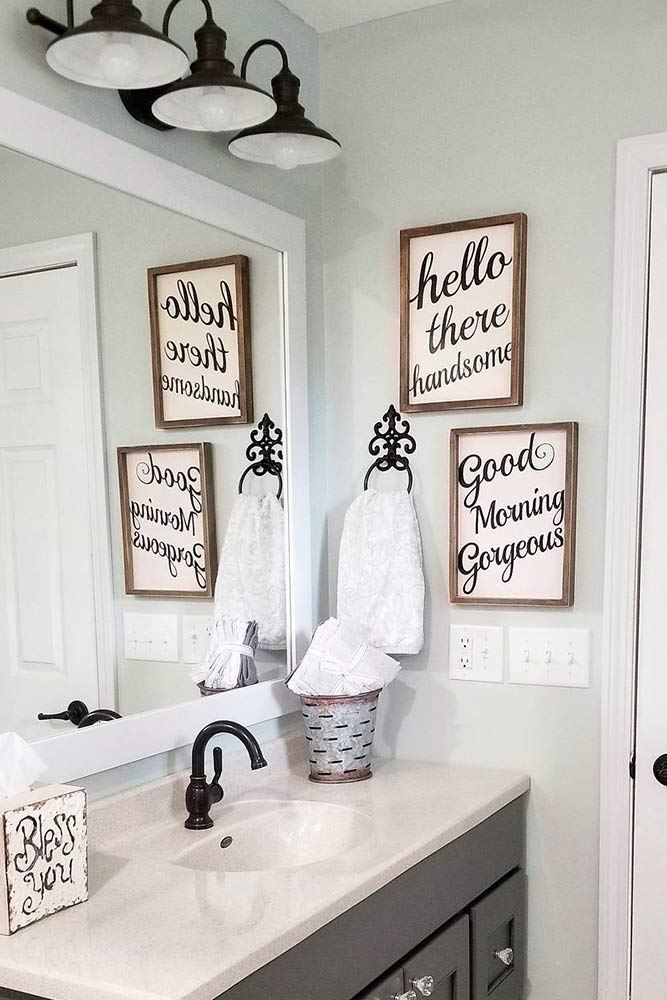 Mirrors are a great way to open up a room and make it look larger. And better yet, they are also functional, so they can be dual-purpose. You can use a large mirror or several small mirrors to create decorative wall art for your bathroom.
Framed Wallpaper
Source: courtbinteriors via Instagram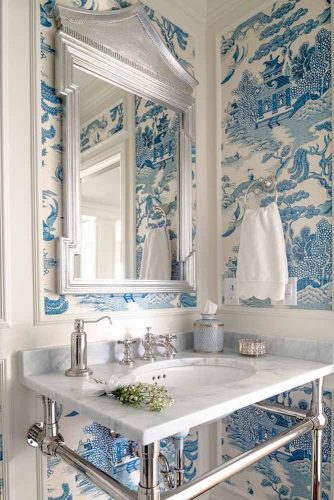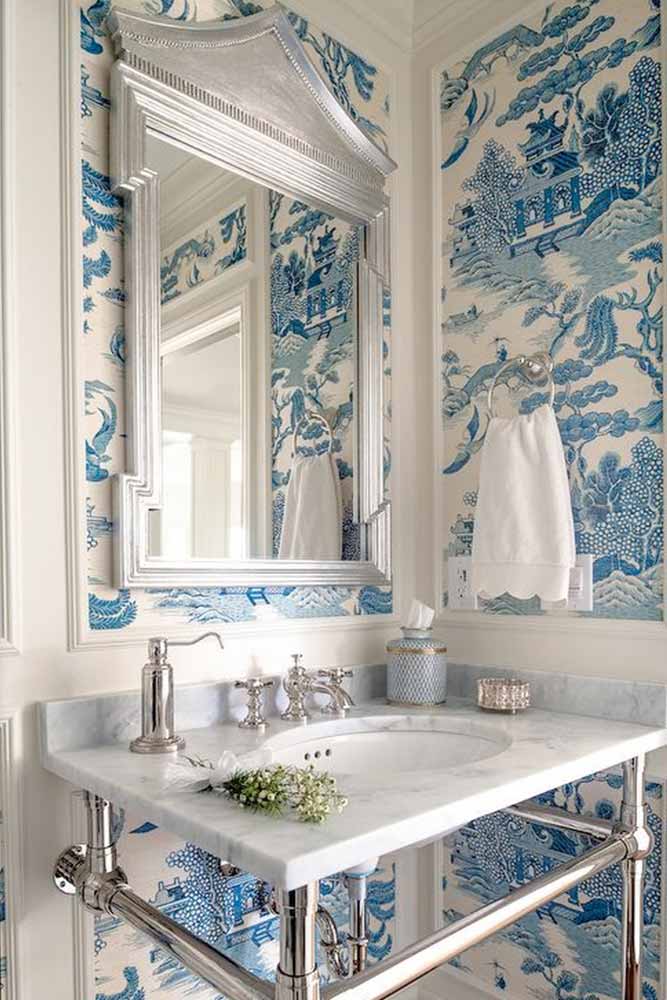 If you don't want to cover your entire wall in wallpaper, you can frame your favorite choice and create some unique and colorful wall art. You can use the same pattern in one large frame or several different frames or you can mix and match several patterns. As well, you can even switch it out if you want a change or want to redecorate your bathroom for each season or holiday. (hint: you can also use contact paper or wrapping paper!)
Splash Paint
Source: houseandhomemag via Instagram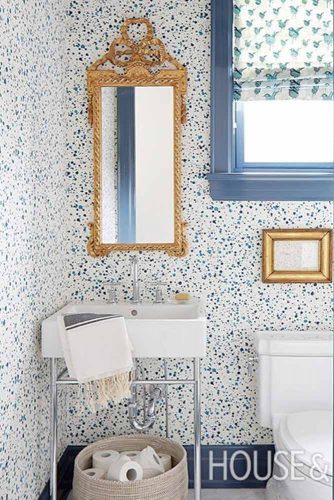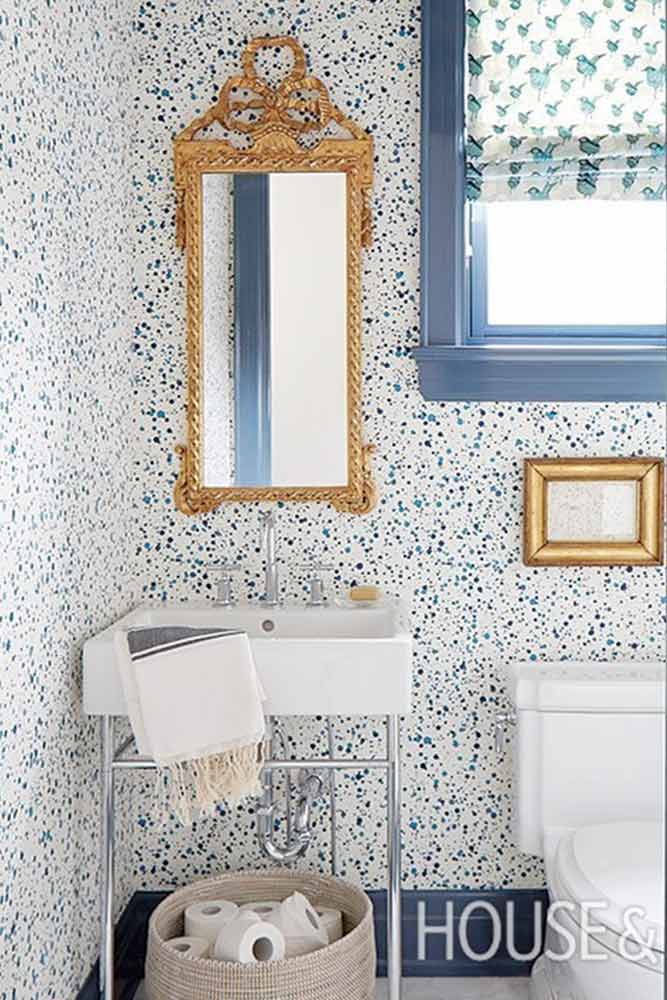 If you want a creative look that is totally yours, you can paint your walls a solid color and then use bright or muted colors and splash or sponge paint your walls This idea is essay good for children's bathrooms.
DIY Mosaic
Source: JoanSeri via Pinterest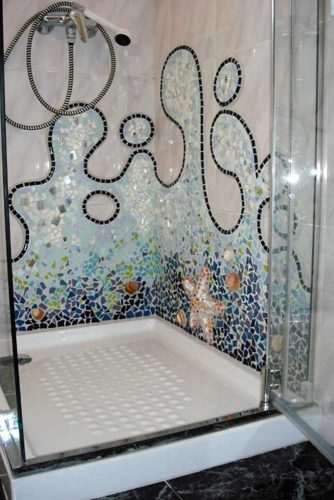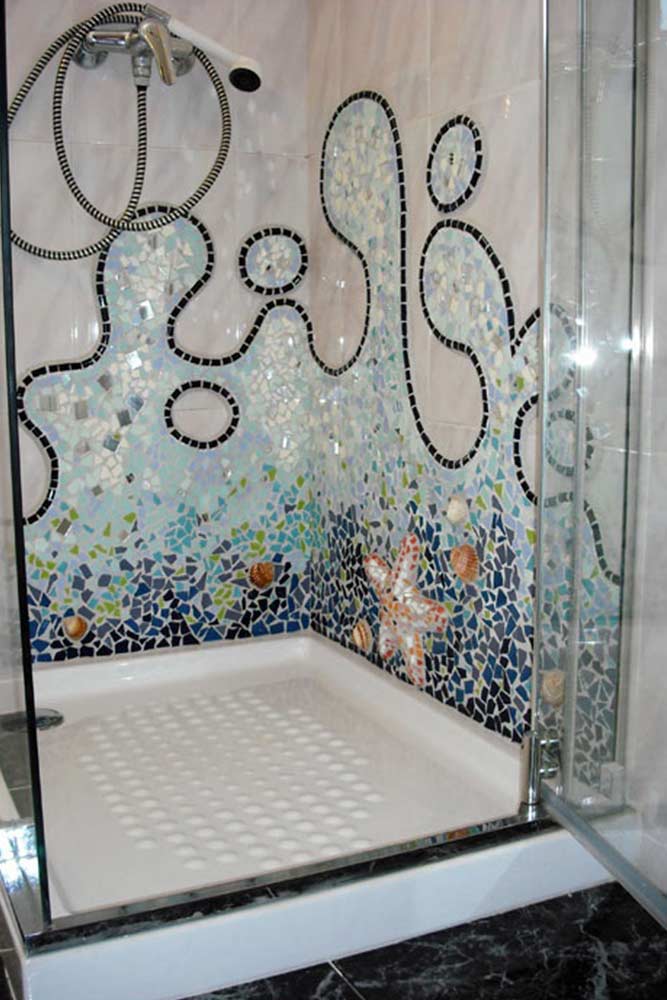 You can create your own unique mosaic for your bathroom walls, You can use broken glass, shells or other such items and create a colorful mosaic that will be the focal point of your bathroom.
Wall Stickers or Border
Source: wallsthattalk via Pinterest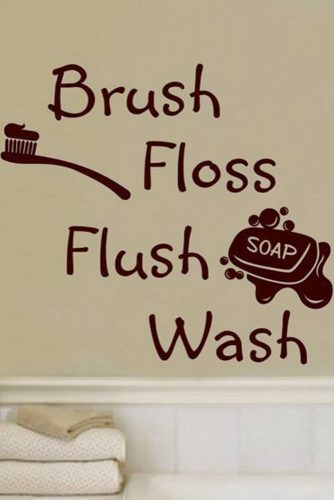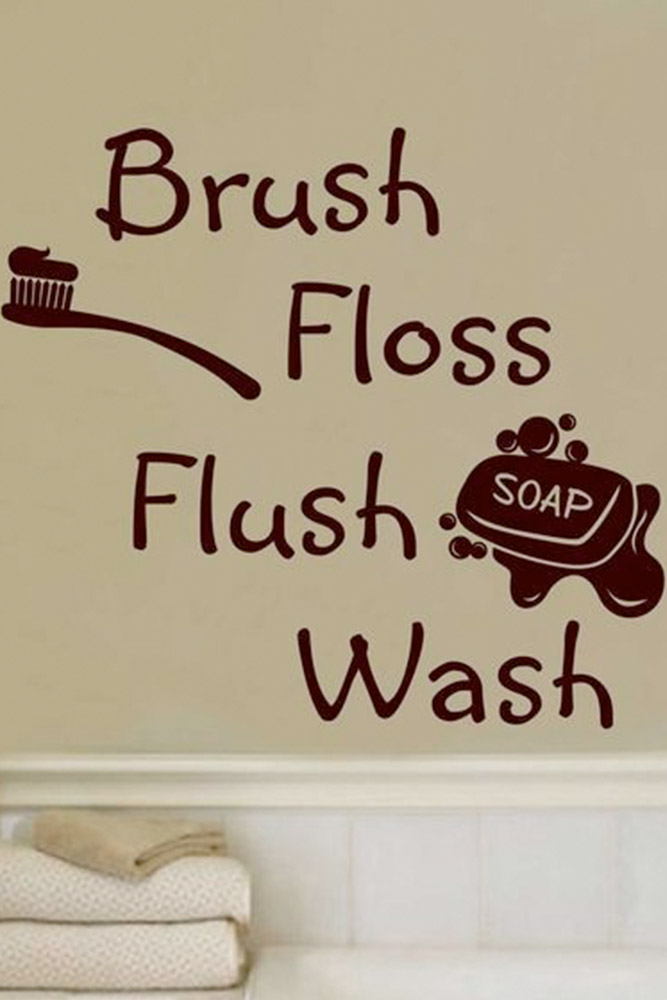 If you aren't creative, you can always purchase wall stickers or border at a home store such as Home Depot or Lowes to match your bathroom.
Hanging Plants
Source: thriftyandchicdecor via Instagram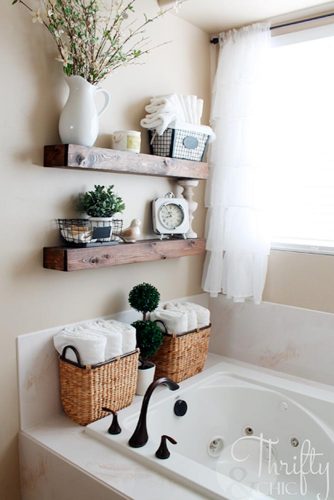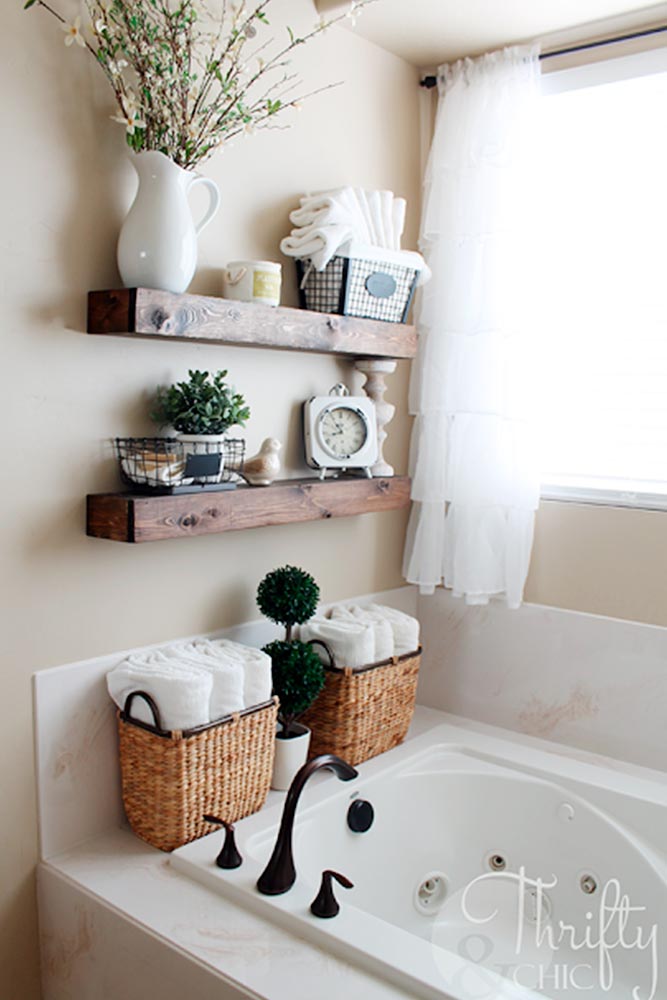 Plants are always a great way to add life to a room. You can place a potted plant in one corner or hang several plants in front of a window to add some beauty and nature to your bathroom. If you don't have a green thumb, fake plants work just as well!
Framed Photos
Source: ourfifthhouse via Instagram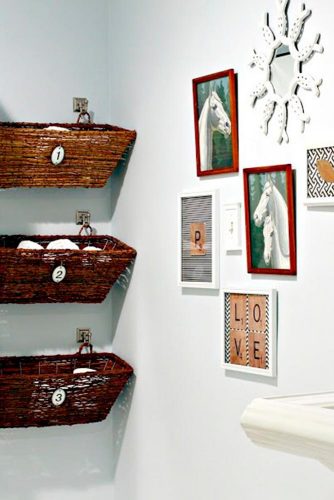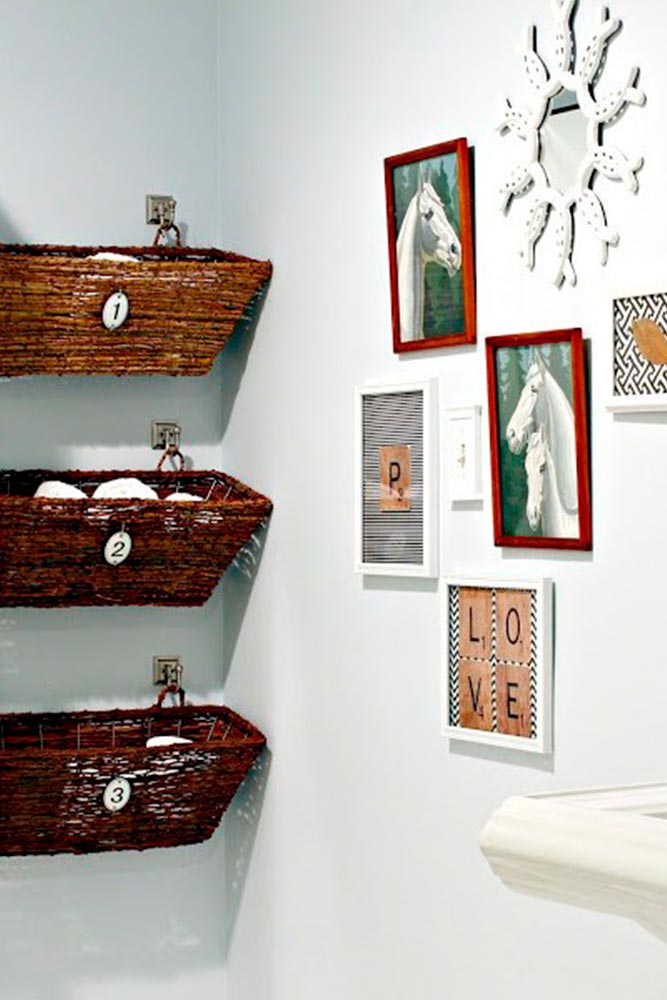 If you are a traditionalist, there is nothing wrong with framed photos or artwork for your bathroom walls. You can use your own photos or purchase artwork. Black and white photos look especially stunning in stylish frames. You can also frame pressed flowers, herbs and leaves to create unique artwork!
Framed Posters
Source: TheCrownPrints via Etsy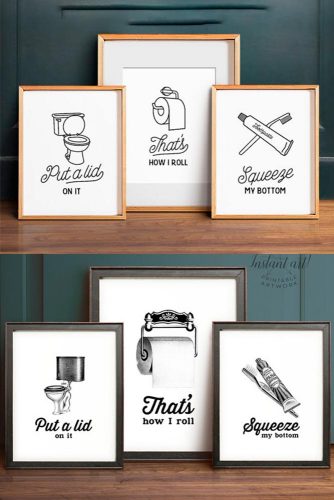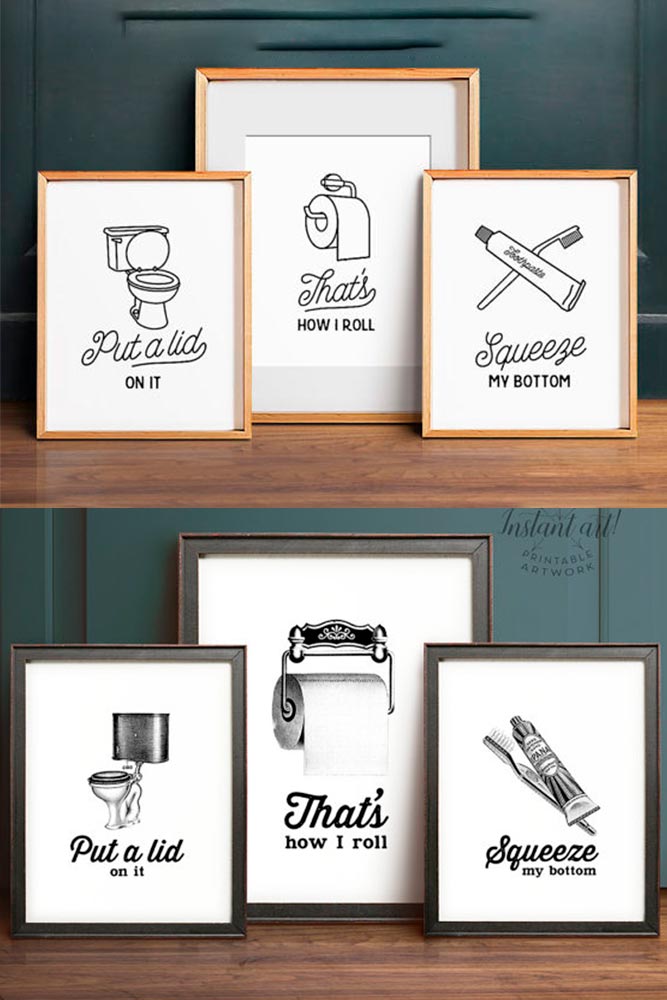 Posters are always a popular idea for bathroom wall decor. You can purchase movie posters or scenic posters or whatever catches your eye and goes with your bathroom theme. But be sure to frame it as it makes it look for artistic and refined.
Inspiring Quotes
Source: blesserhouse via Instagram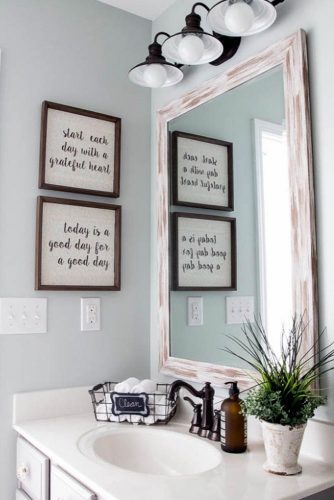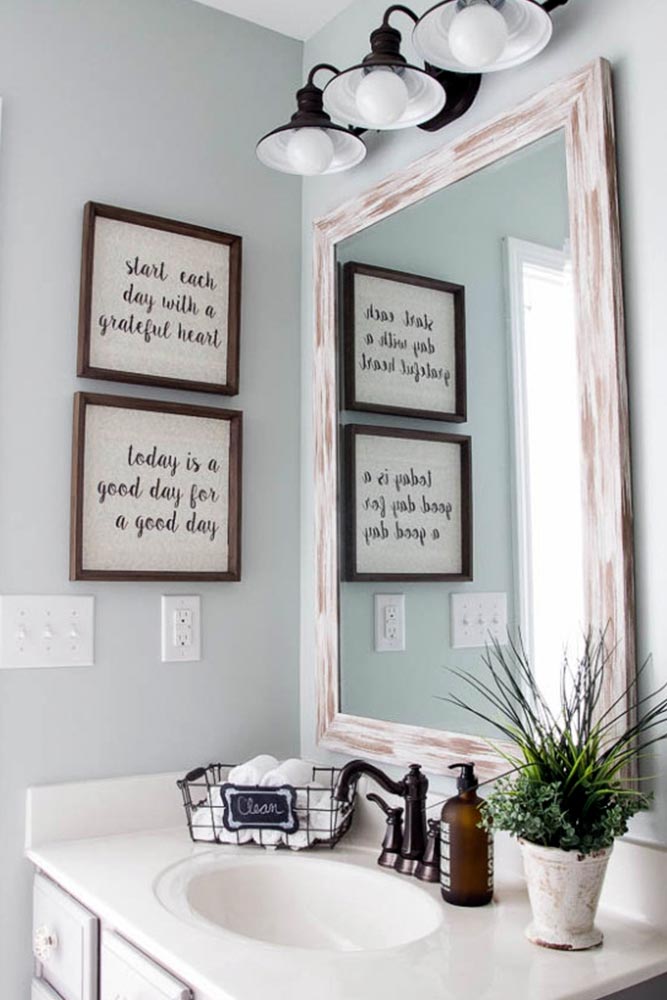 Lots of people hang their favorite sayings, verses or inspiring quotes on their bathroom walls to inspire and motivate them and their house guests. You can frame them or even paint them on your walls if you are well-versed calligraphy.
Tips for Decorating Your Bathroom
1. Choose Your Theme
Source: lillunakristyn via Instagram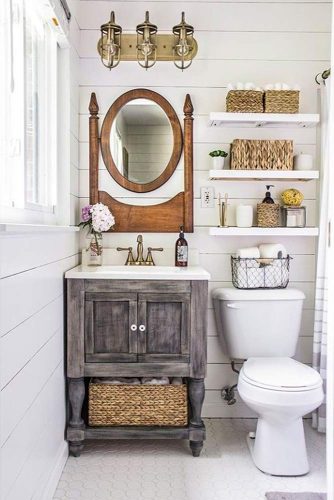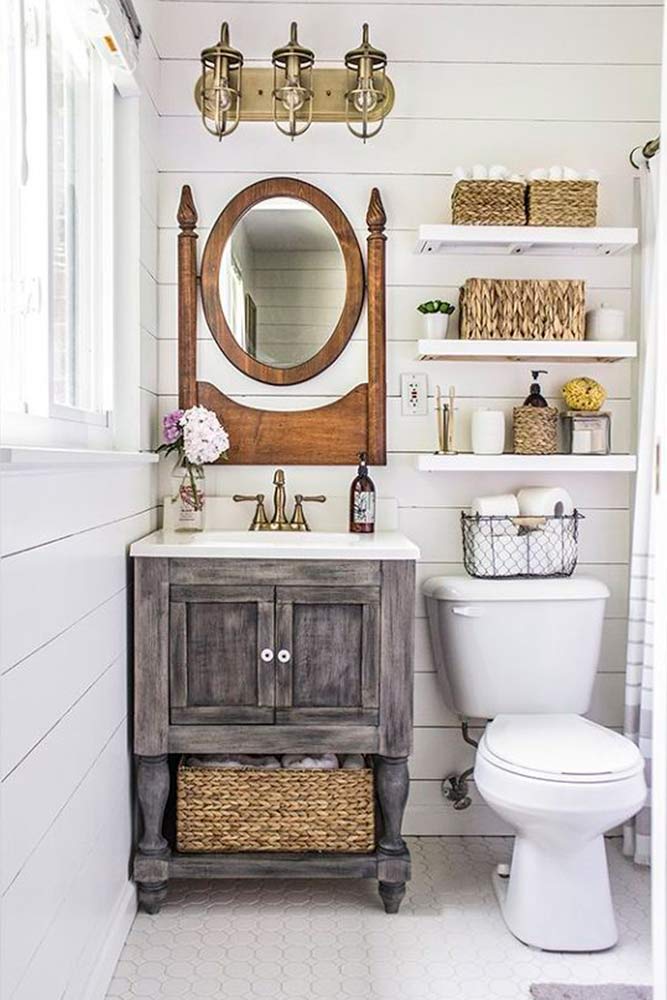 Before you start shopping for your bathroom wall art or supplies to create your wall art, you need to have a definite theme in mind. In fact, wall art should be the final purchase for your bathroom renovations project. Everything doesn't have to match perfectly, but you want to stick within the same general theme so your bathroom won't look gaudy or over the top.
2. Stick Within Your Budget
Source: Tech Insider via Decor Extra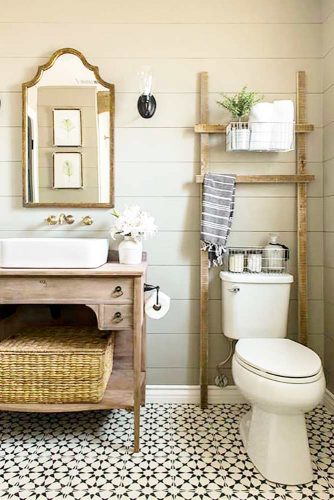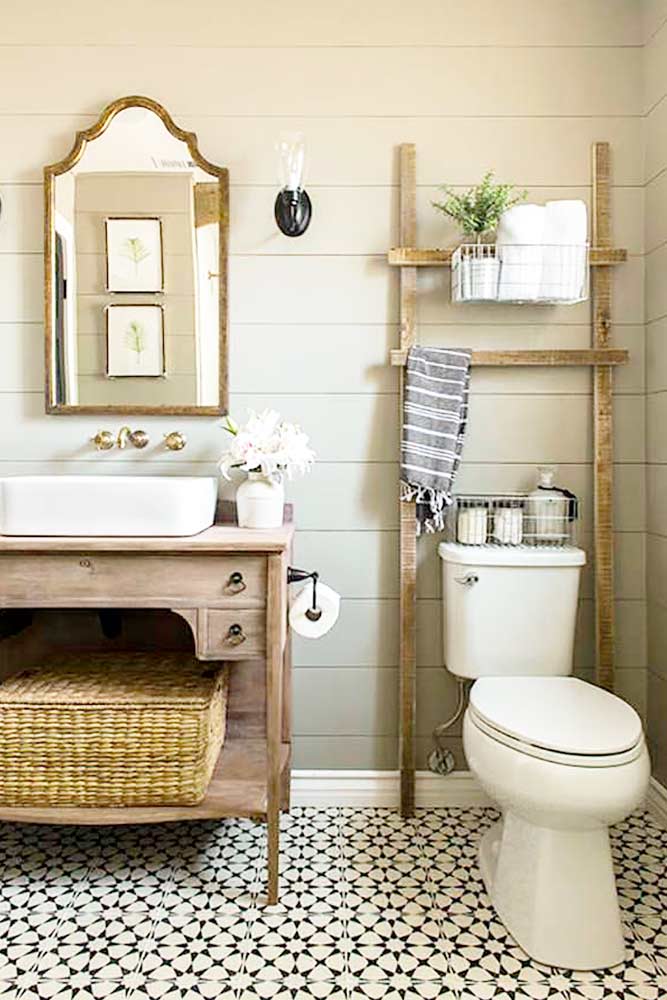 While you want your bathroom to look nice, you don't want to go over your budget, Remember, your bathroom is just one room in your house and you don't send as much time in there as you do your living room or even your bedroom. Create a budget and stick to it!
3. Don't Overdo It
Source: hometalk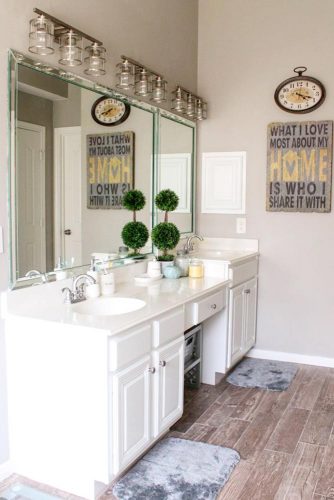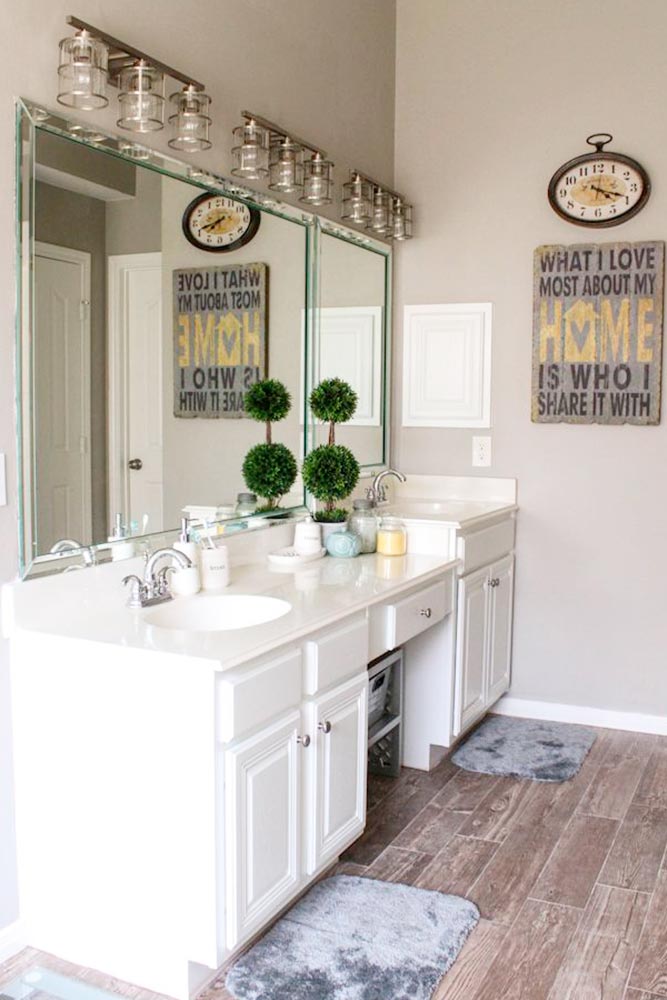 Don't go overboard. Find some nice focal pieces and maybe a piece or two that compliments them. But you don't want to overdo it or your bathroom will look cluttered and gaudy!
We hope our ideas and tips for bathroom wall decor have inspired you to give your bathroom a makeover. Let your creativity flow and get to it!
FAQ: Bathroom Wall Decor
What kind of art should you put in a bathroom?
Properly framed photographs, prints, and other items with a sealed back will hold up fine as bathroom wall hangings and they will hardly mildew or distort. As you might expect, durable bathroom art options include ceramic and glass plates, as well as sculptural pieces.
Can I hang an acrylic painting in the bathroom?
Is it ok to hang an acrylic painting in the bathroom, with all the temperature and humidity changes? Yes, it is ok, provided that you get it framed behind glass with backing. This will guarantee that no moisture from the bathroom enters the room.
What is the most suitable wall covering to hang in a bathroom?
Almost each wallpaper is labeled according to its intended usage, and vinyl is invariably used in high-moisture areas such as bathrooms and kitchens. The best choice is a scrubbable wallpaper made of vinyl-coated vinyl or heavyweight vinyl. However, you can also seek for rolls labeled very wash-resistant or super washable.
Was this article helpful?