Create These Decorative Plates with Your own Hands At Home
Decorative plates are a unique gift that you can give to your friends and relatives in order to jazz their holidays. Or, you can create many plates and have a decorative plate wall at home. We have found 21 ideas how you can design these plates.
Photo 1-3: Decorative Plates Ideas
Source: Me and My DIY, InsituDecorativeArts, gingerjarstyle via Instagram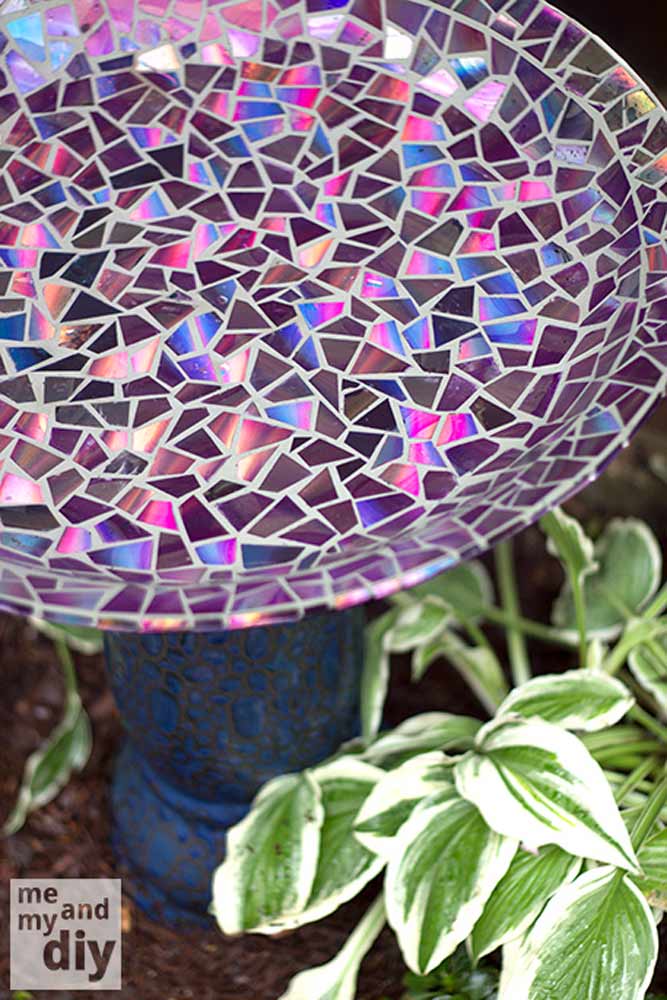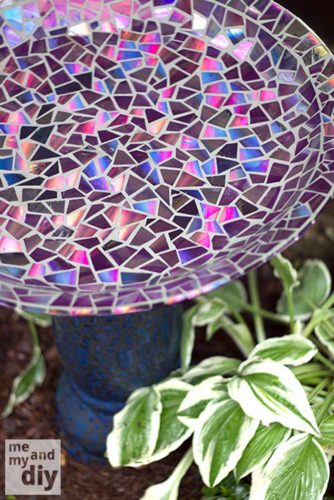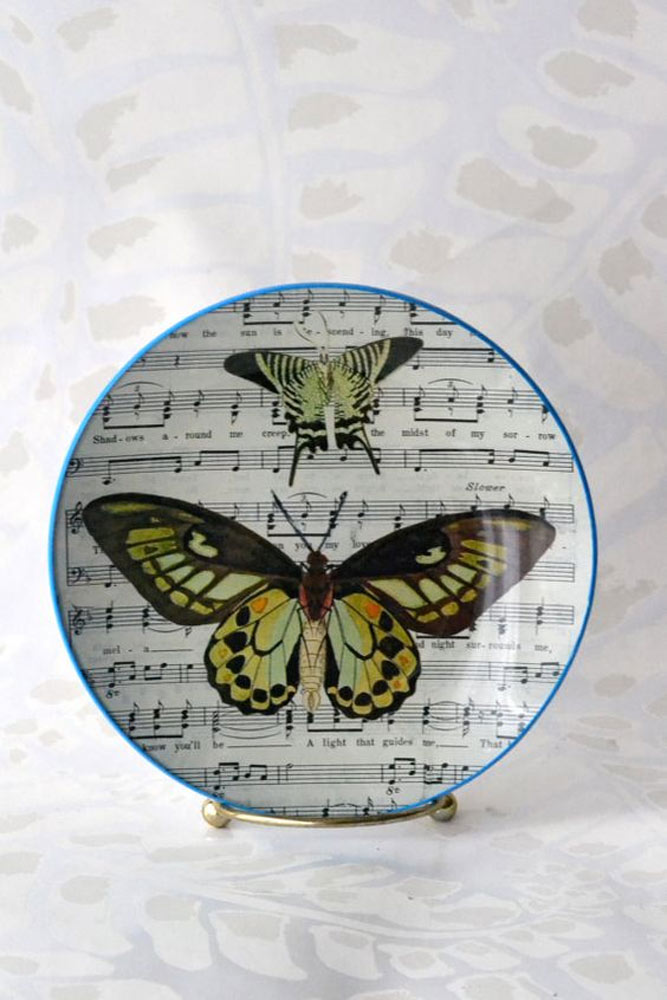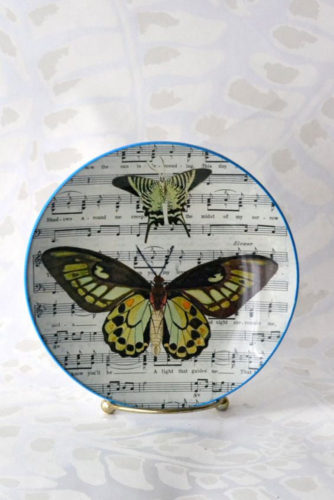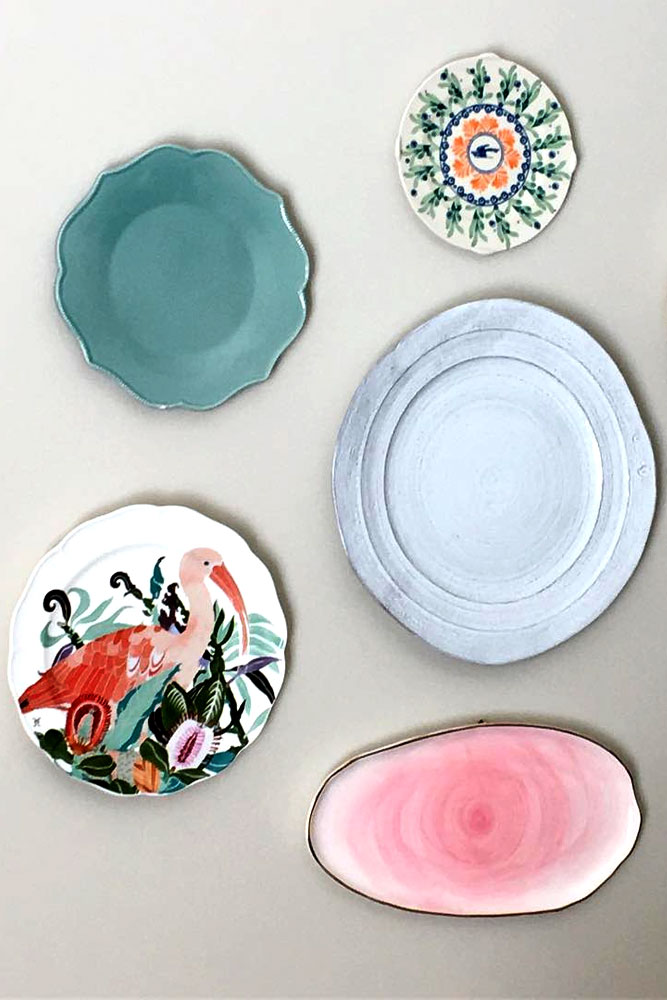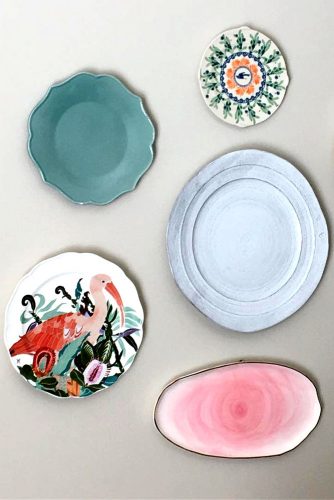 Photo 4-9: Decorative Plates Ideas
Decorative plates will look great in your dining room. It will take you just one afternoon to learn how to decorate plates. You will need white plates (they are quite cheap); paper towels; stencils; your oven; rubbing alcohol; a pencil; paint pens or permanent markers.
Source: fabulousbyferrari via Instagram, ponchik_plates via Instagram, historiasdecasa via Instagram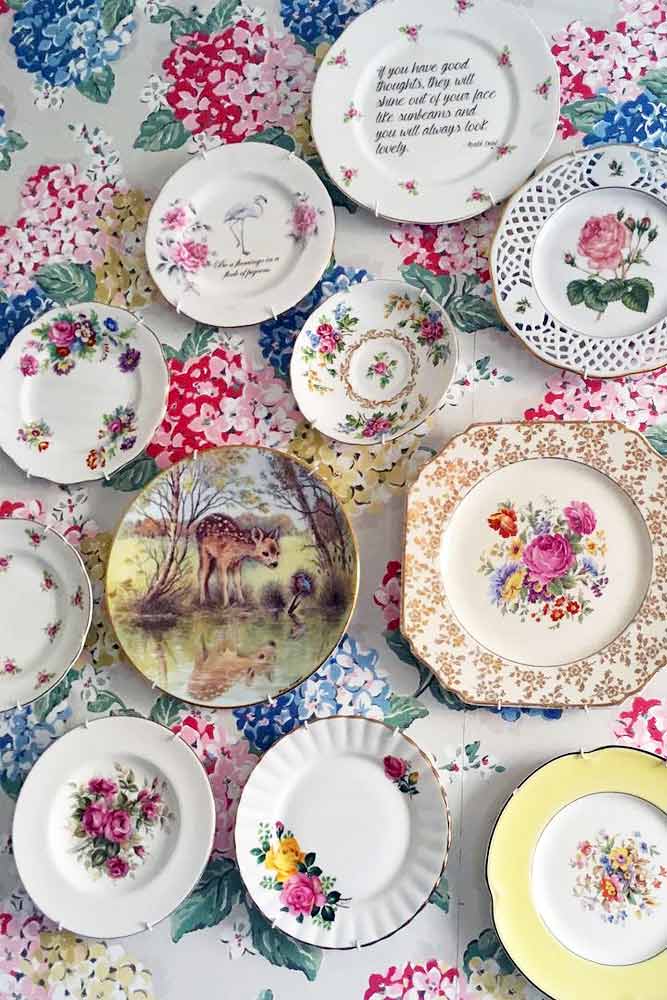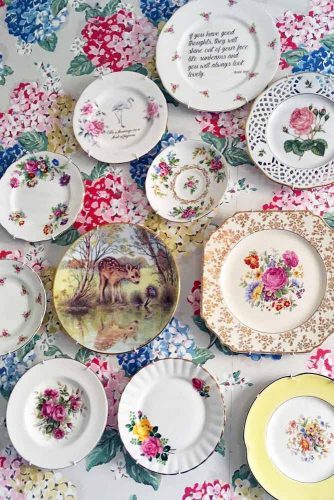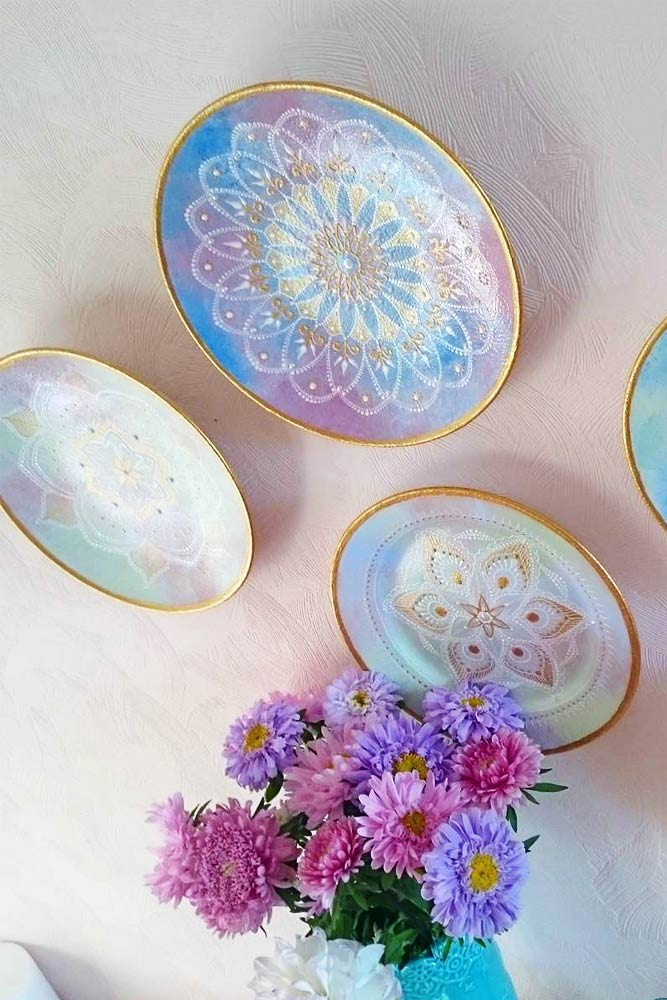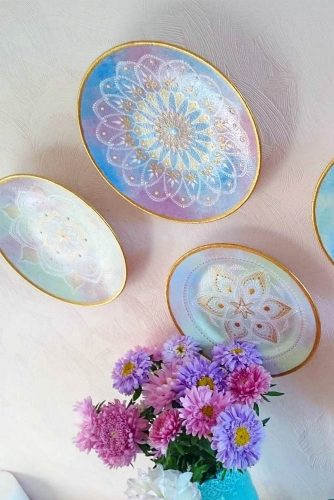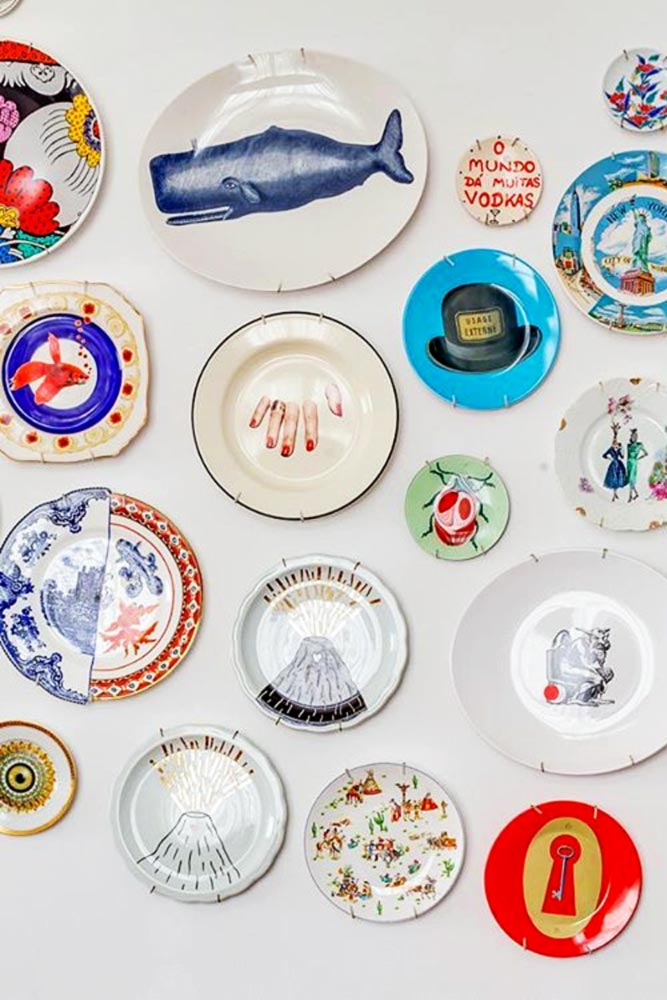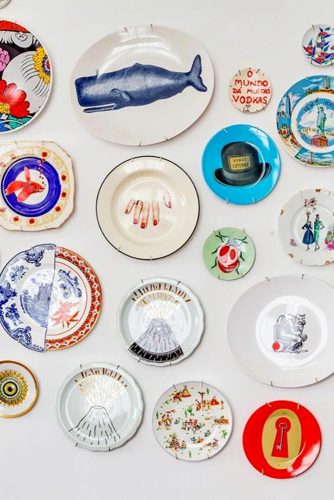 Before starting, look at the wall color in your dining room to figure out the colors of plates. Now you can begin. Firstly, use paper towels and rubbing alcohol to clean plates. Secondly, create your pattern on the plate with the help of the pencil you have prepared. You can either draw freehand or make it look more professional by a stencil that you bought. Or, just make stencils.
Source: Anthropologie, shannondesigns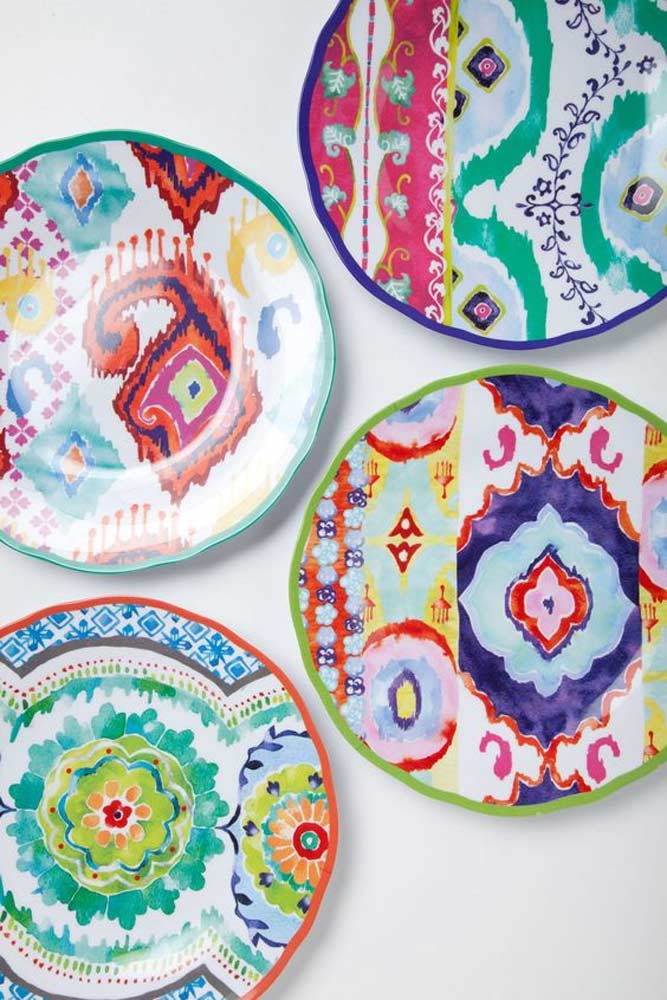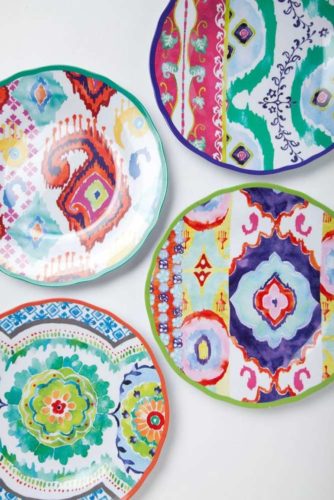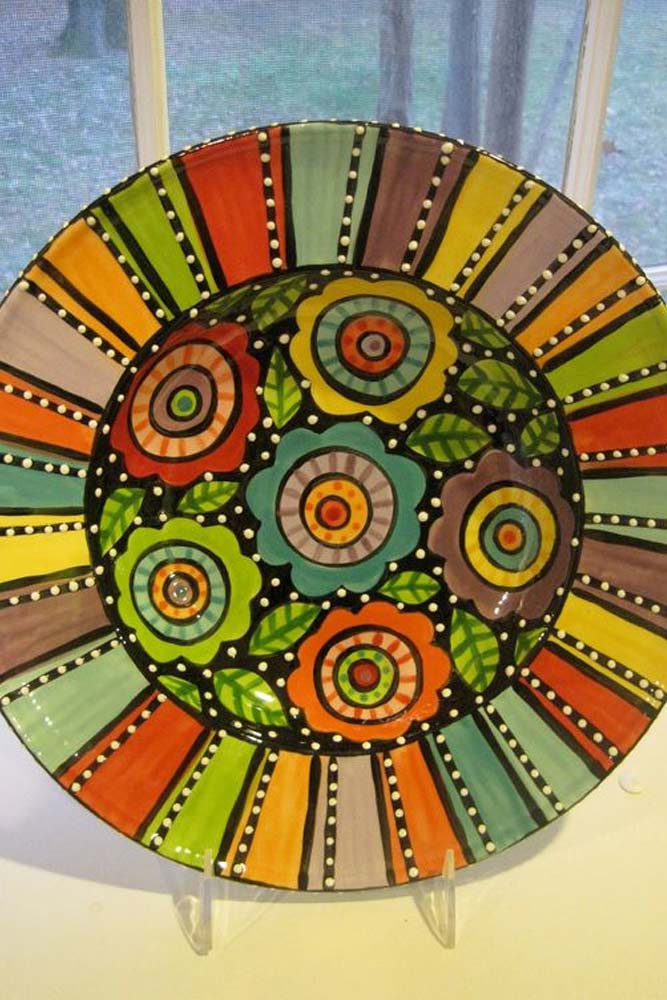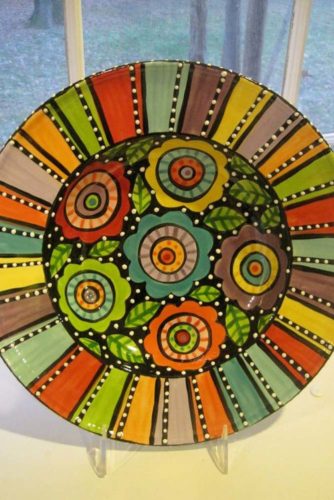 Photo 10-15: Decorative Plates Ideas
The next step involves paints pens or permanent markers. You will need them to color the design. Note: paint pens make patterns last for a longer time.
Source: magic_of_dots via Instagram, mari_mauro via Instagram, lerie.handmade via Instagram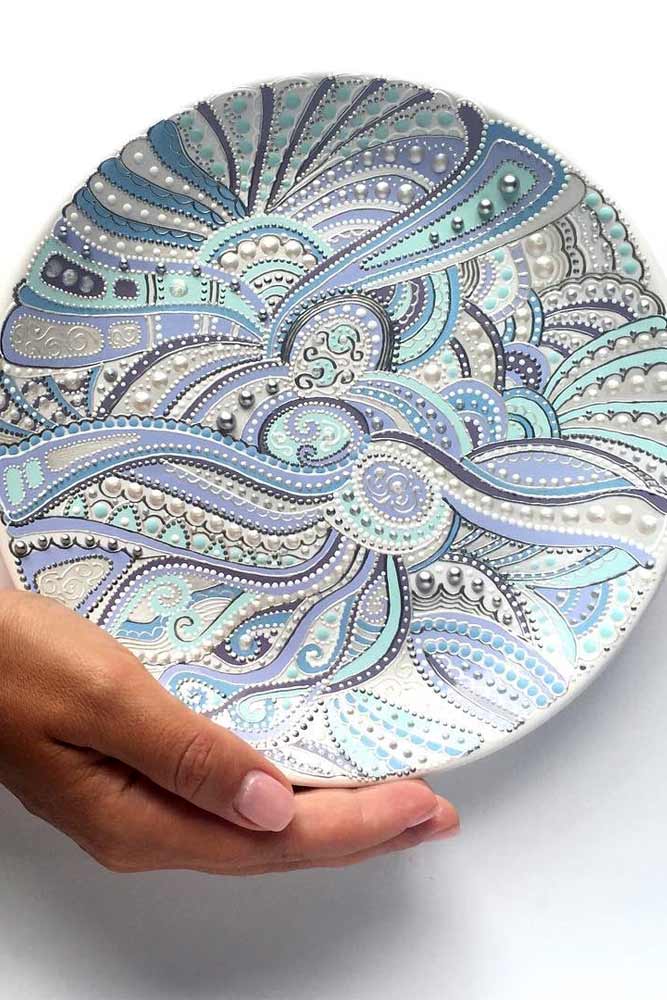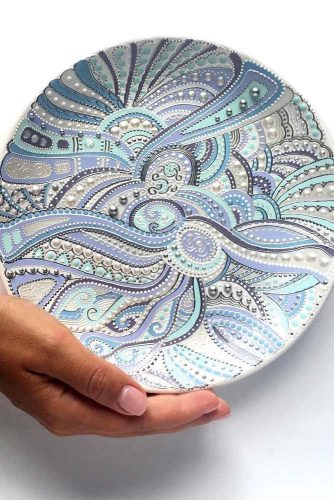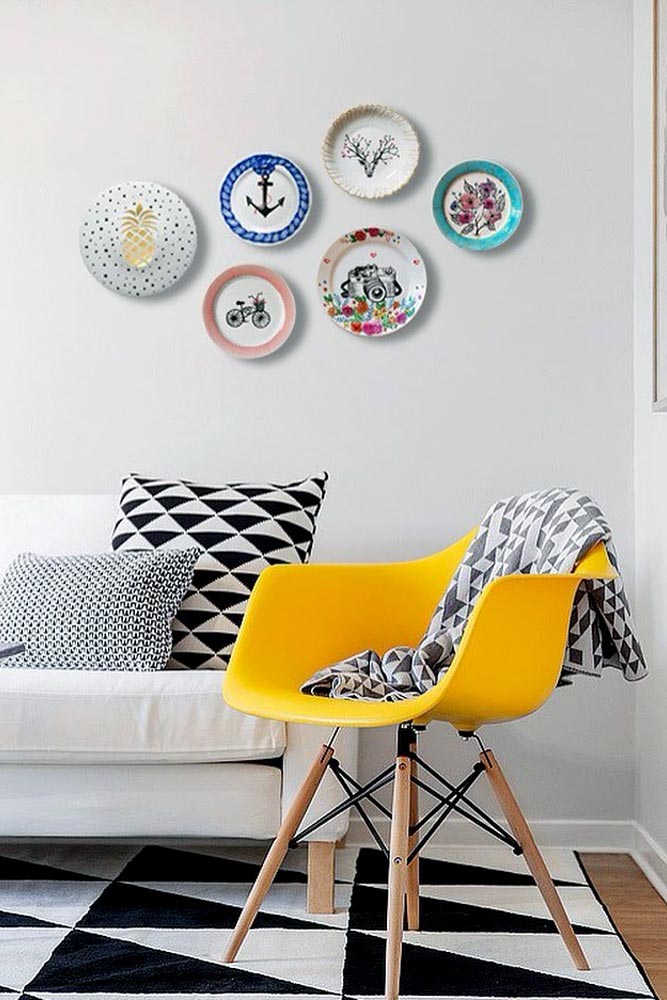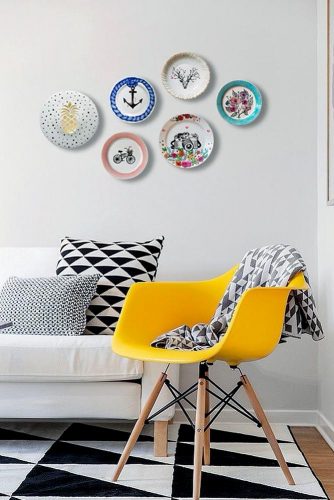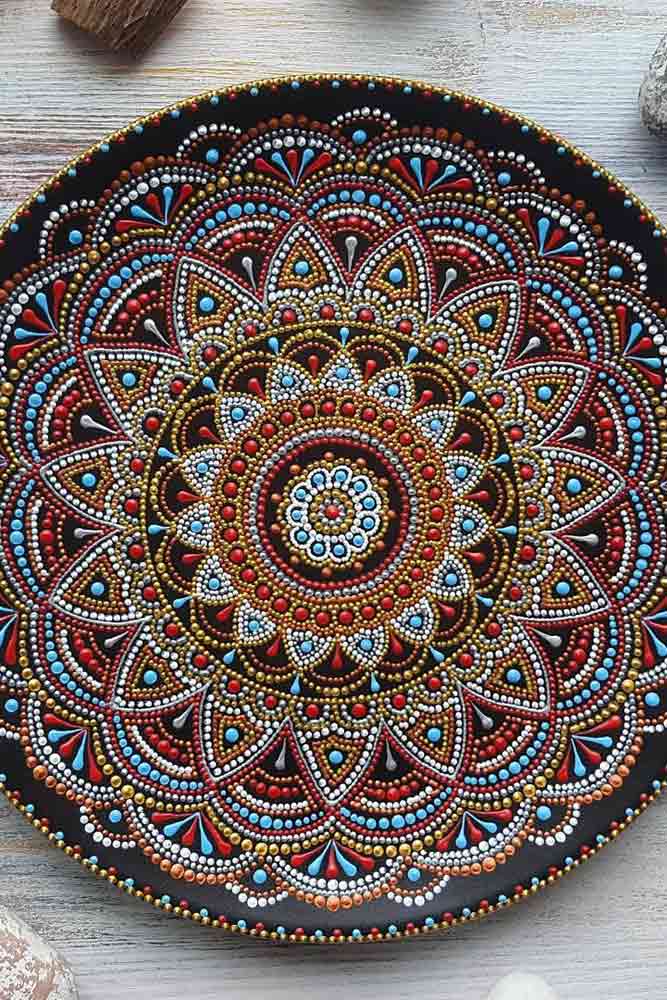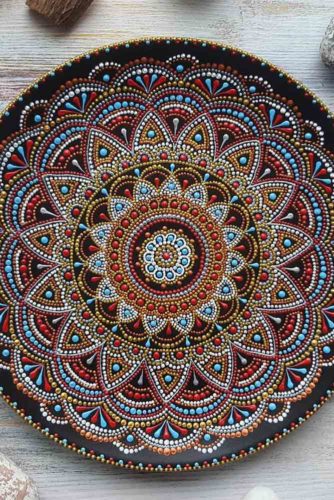 After the pattern is ready, preheat the oven to 350 degrees. Then place the designed plates in your oven. The plates will be ready in half an hour. They should cool down before being removed from the oven. In case they are still hot, use hot pads to remove them.
Source: lena_lekaart via Instagram, tatiana.azaryeva via Instagram, tatiana.azaryeva via Instagram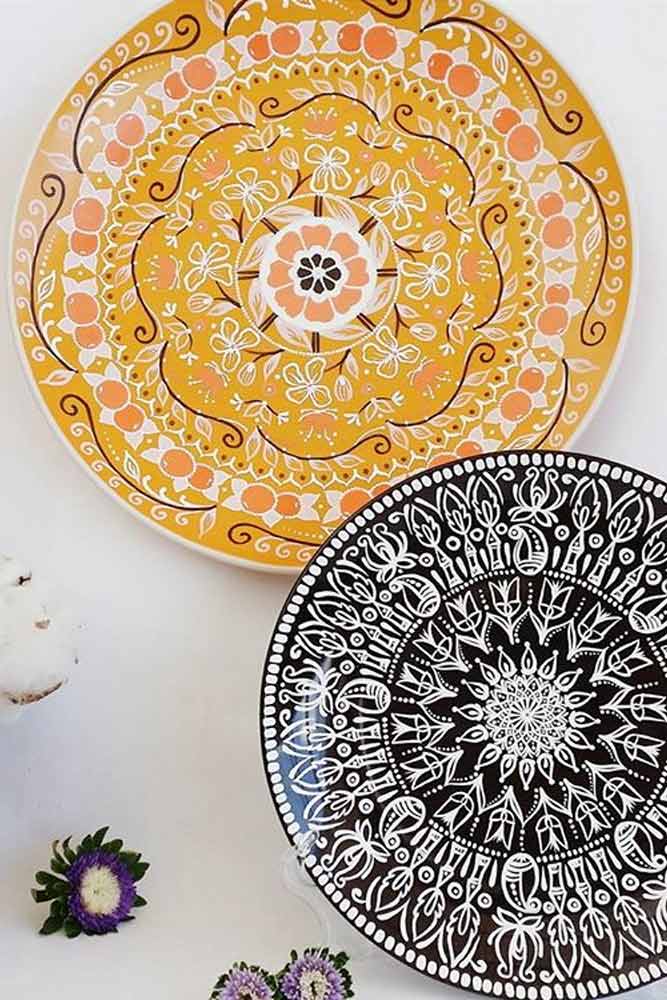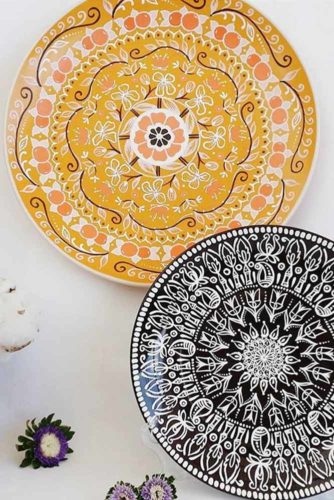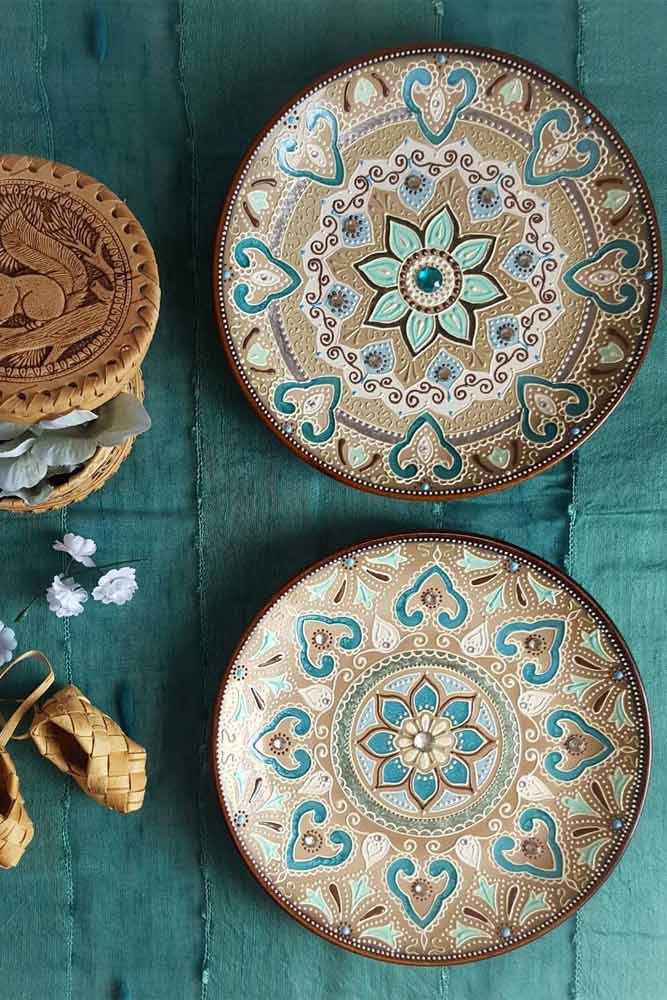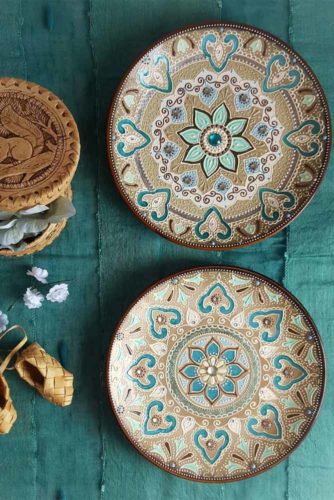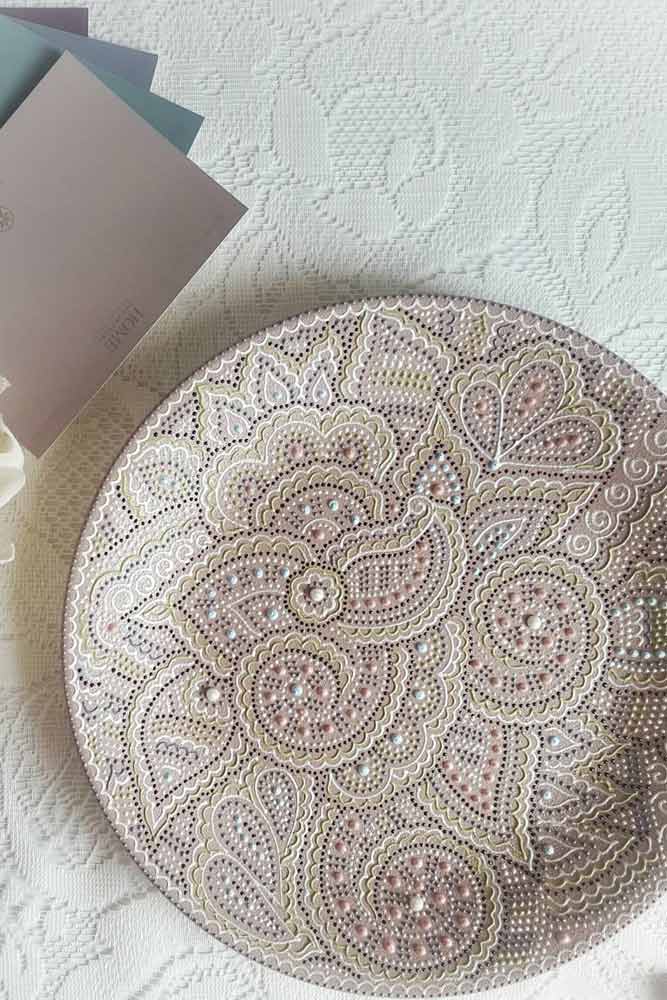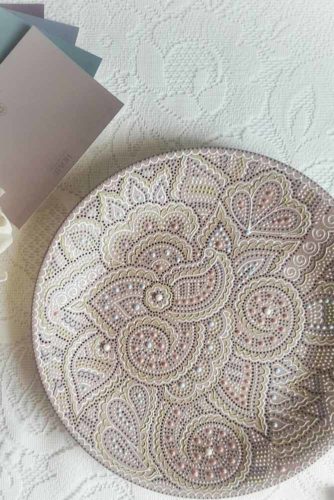 Photo 16-21: Decorative Plates Ideas
However, there are some precautions to be taken. Keep in mind that decorated plates are forbidden to use for eating or cooking. You can only use them to serve candies or cookies, but a napkin must be placed on these plates.
Source: lena_lekaart via Instagram, susiepie25 via Instagram, bikdecor via Instagram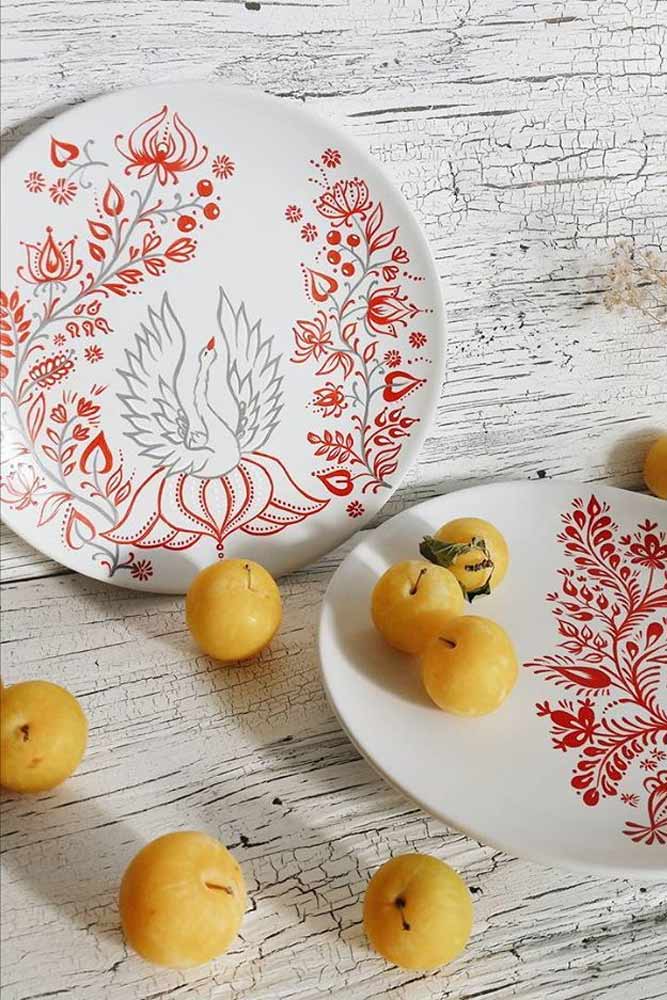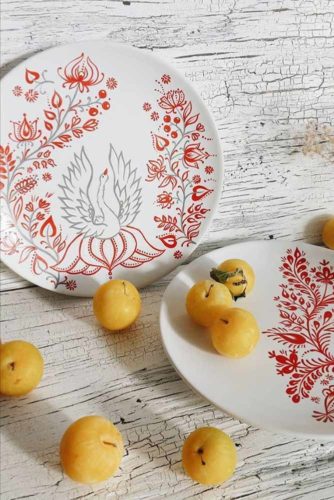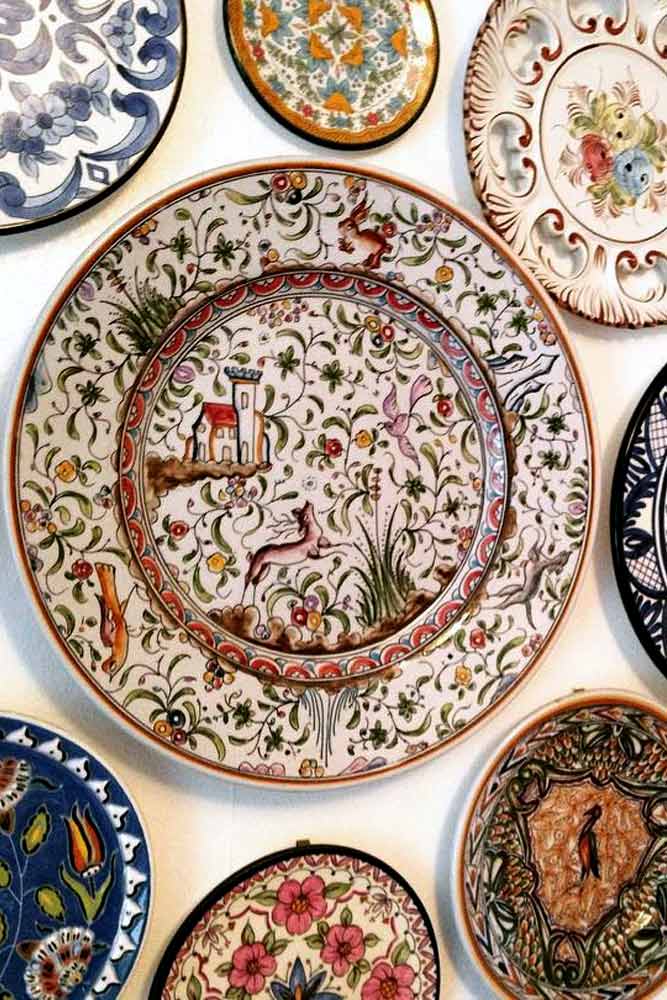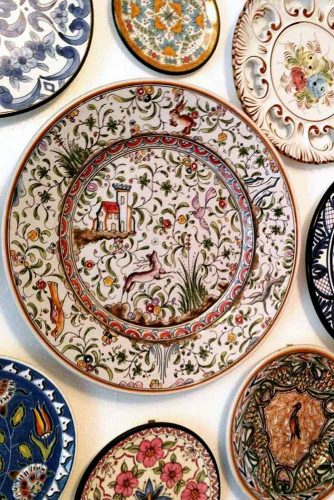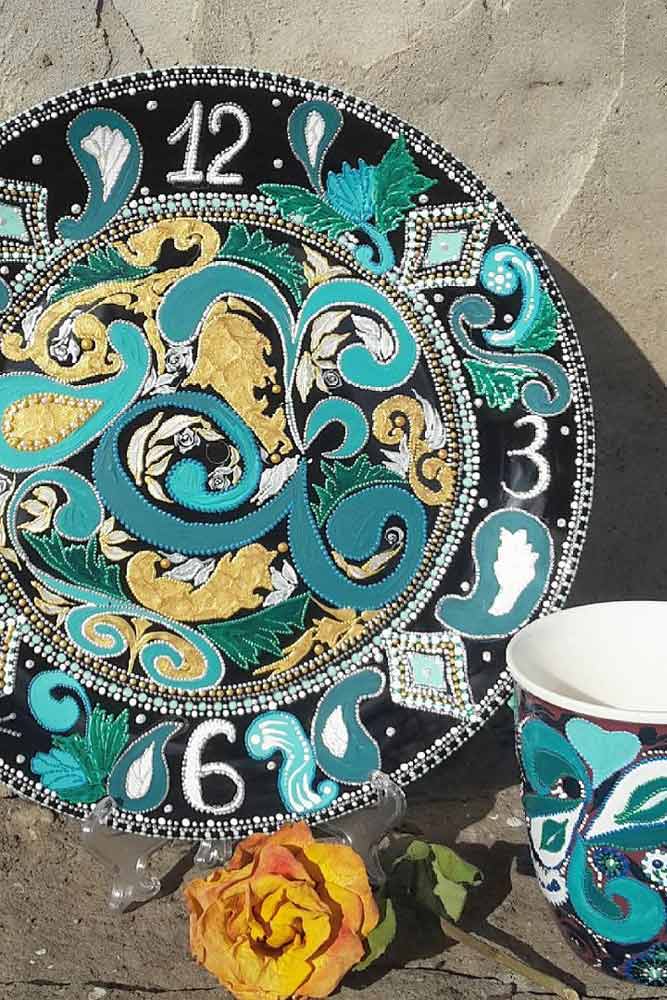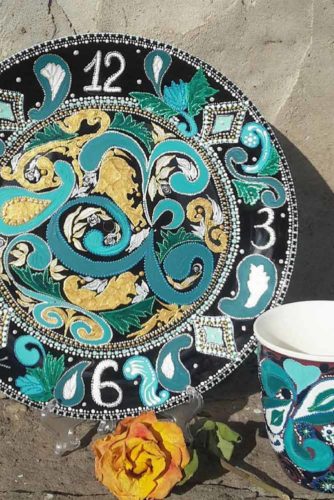 Markers give off harmful fumes. Therefore, good ventilation is a must while working with them. The kitchen must be ventilated while you are creating the plates. Be sure to let your family members know that the plates are hot. Finally, children must stay out of the oven.
Source: estriada_artworks via Instagram, tatiana.azaryeva via Instagram, estriada_artworks via Instagram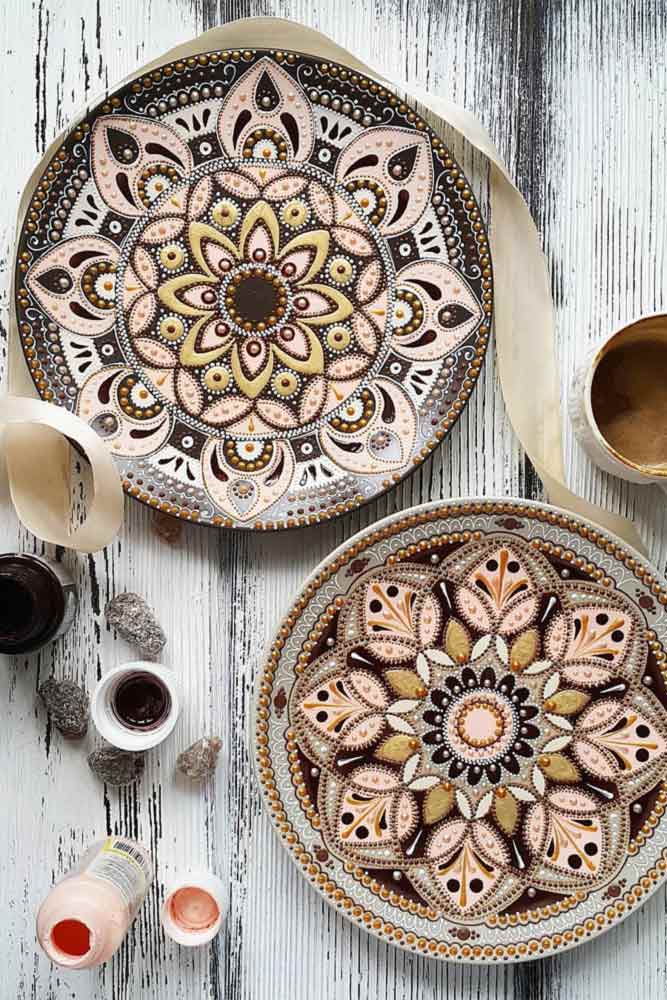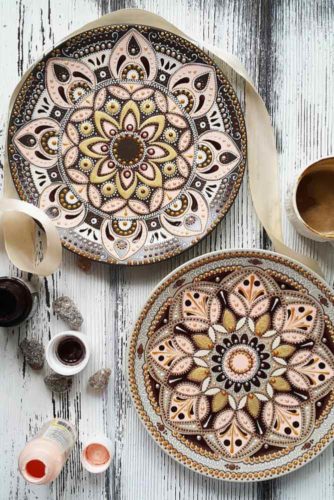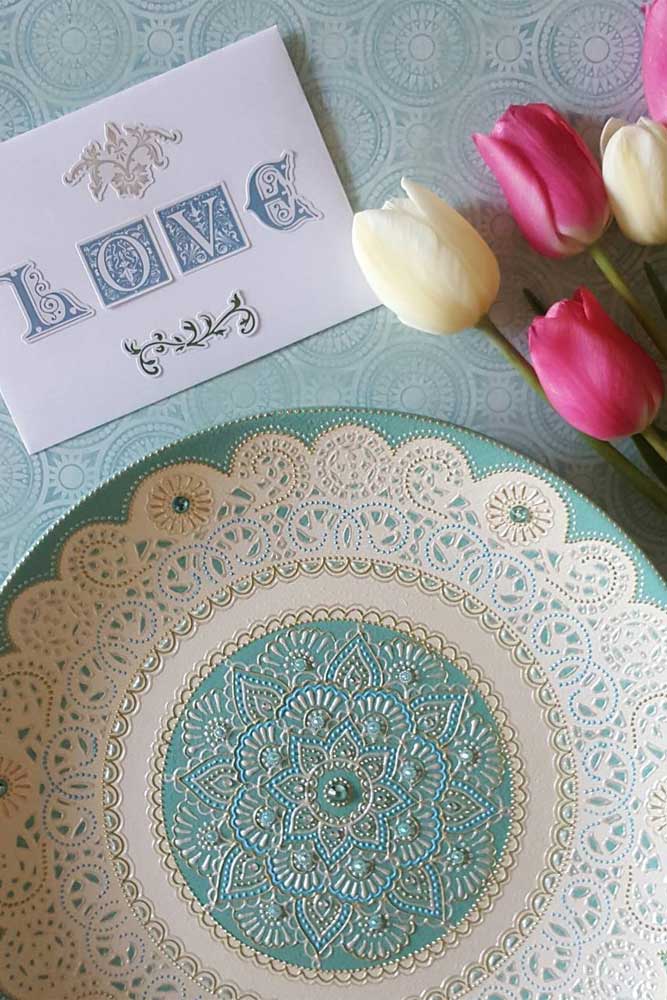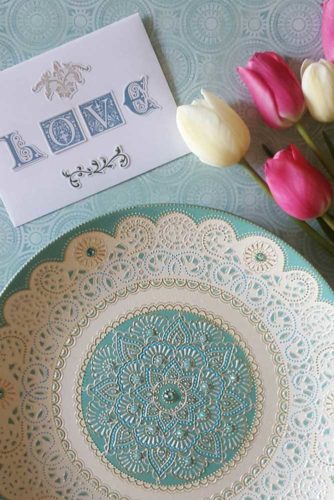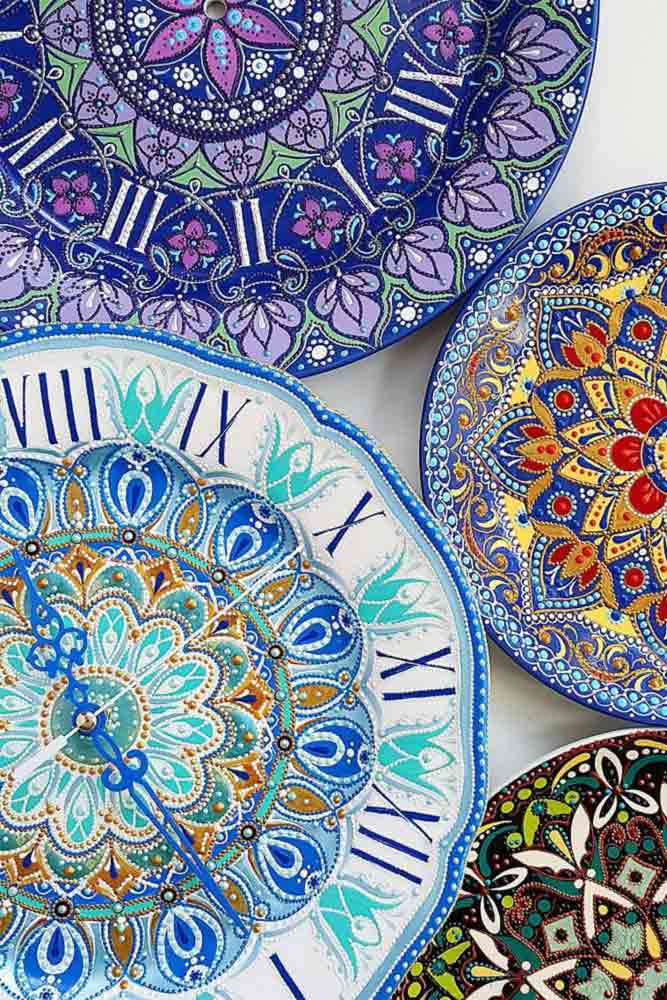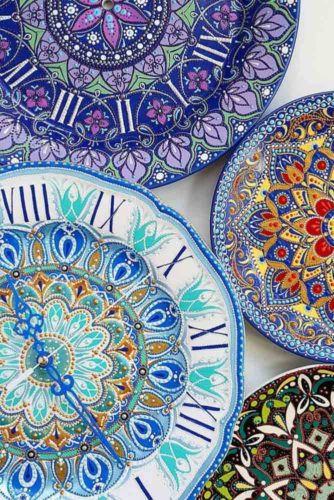 FAQ: Decorative Plates
What are decor plates called?
Décor plates are known as under plates, service plates or chop plates. But the most common name for them is charger plates. This name originated in 13th century from English and Scottish texts, where the word "chargeour" meant large plate. Charger plates are not made to serve or eat off them and perform solely a decorative purpose.
Do you remove charger plates before eating?
According to the dining etiquette, charger plates are always removed from the table after all guests have finished eating the main entrée. They are taken away together with the entrée dish, which cleans up space for the dessert. Charger plates are never used when the dessert is served.