Turn Your Dining Room Into The Coziest Place That no one Will Want To Get Out Of
Are you looking for ideas how to decorate your dining room? Keep in mind that this room should be cozy enough to gather your closest friends and drink good wine or a cup of tea, eat some tasty food, and have a nice conversation. You can create the perfect atmosphere with the help of clever room designs. We know that you are searching for some inspiration, so we have prepared 21 photos of exceptionally looking dining rooms. Choose one of them for your room and live in a paradise.
Photo 1-3: Cozy Dining Room Ideas
Source: interior.by.kathe via Instagram, fragments_paris via Instagram, four.thirteen via Instagram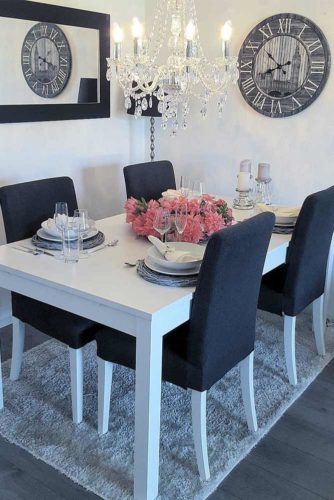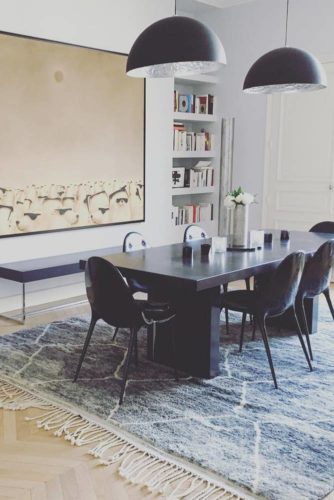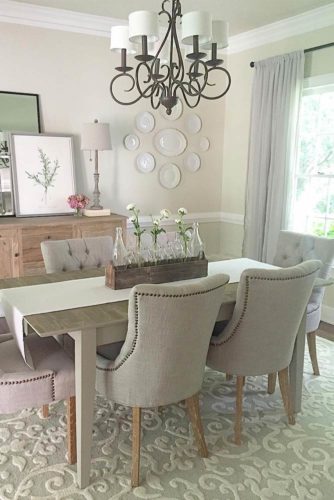 Click NEXT to explore our dining room ideas. Have a happy pinning!
Photo 4-9: Cozy Dining Room Ideas
If to consider dining room sets, one of the easiest ways how you can make this room cozy is to choose pastel colors for them. Put a rug on the floor. It can cover either the whole room, or just the space under the table. You might consider placing the table in the center of the room. Thus, it will indicate what this room is for – to have dinner with family or friends.
Source: thehouseologists via Instagram, The Fourgenerationsoneroof, jeremyblodephotography via Instagram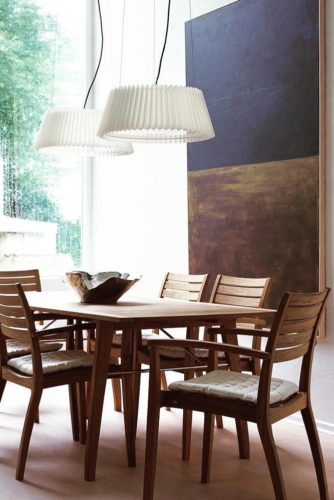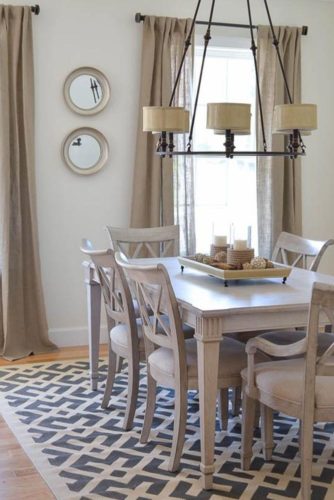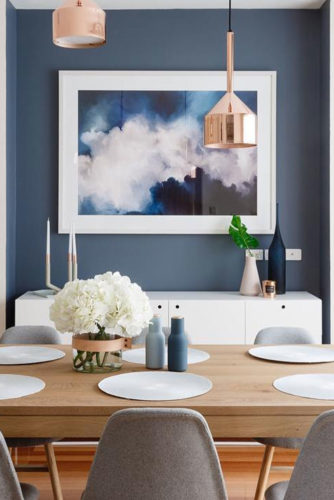 Picking dining room table sets is as difficult as picking bathroom vanities. Do not forget that the room should look elegant. Considering that this room is open, the table will act as an anchor, that is, the attraction will be drawn to it. Get your chairs upholstered and pick the table that will match the colors.
Source: The Cityfarmhouse, hgtv, The Fashionsquad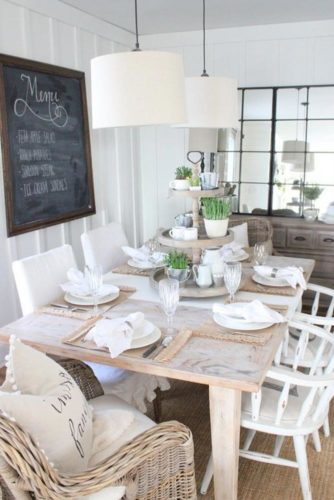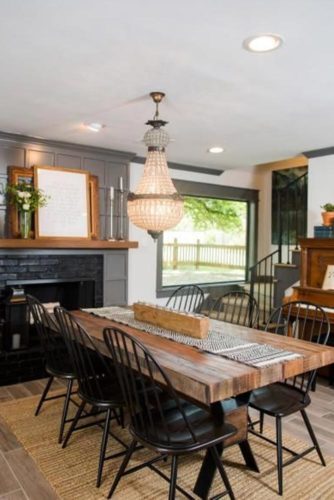 Photo 10-15: Cozy Dining Room Ideas
Hang a chandelier, maybe even an antique one, over the table, and your room will look exquisite. If you do choose your chandelier to be antique, consider placing in the room chairs and a table that are custom-made. An oval table can create a lighthearted mood. To give the chairs a slightly relaxed look, get them bleached and stripped.
Source: The Yellows, The Desiretoinspire, The Mydomaine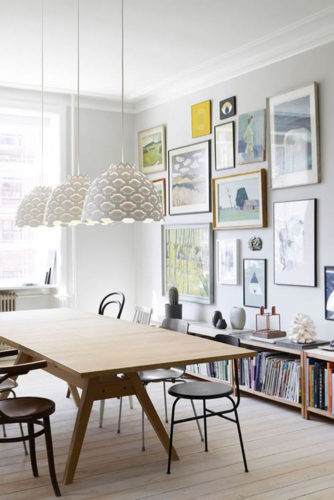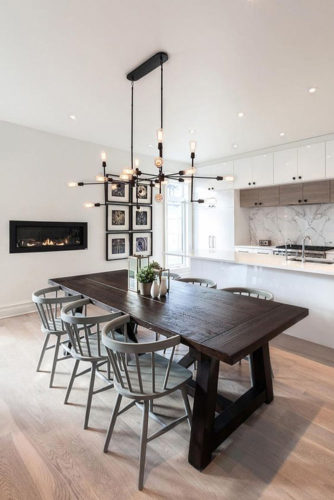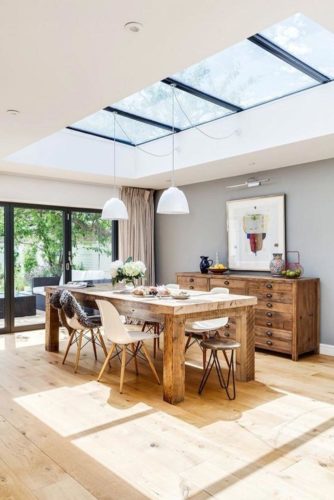 You can mix traditional and modern elements – reveal your unique character to your guests. Besides, you do not wish your room to look overly formal, do you? Paintings will certainly add some fresh colors to your dining nook. Buy chairs covered in pastel fabric and a pedestal table, and your room will look Hollywood-like. Do not forget to place a vase with fresh flowers on the table.
Source: The Scandinavianretreat, The Archerbuchanan, The Traditionalhome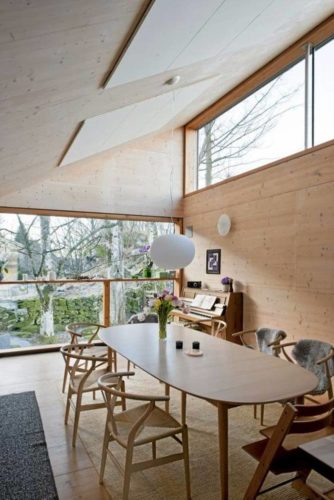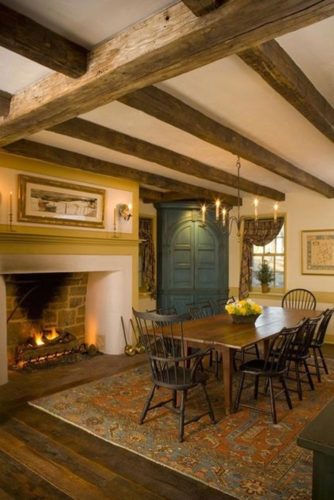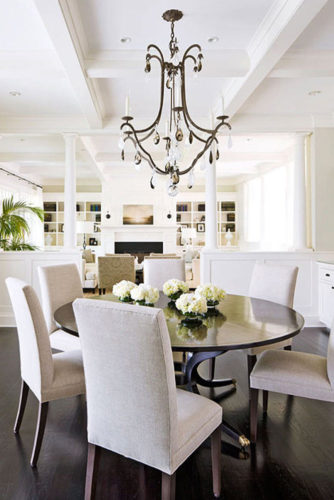 Photo 16-21: Cozy Dining Room Ideas
As for dining room tables, the wood table can bring a sophisticated touch to your room and it can also contrast to white colors. To add some elegance to the design, get the dining chairs covered with perforated leather. Pick naturalistic shapes and textures, and your room will feel rather formal. If the ceiling of your room is grand, it will look very romantic. Buy a chimney, and everyone who visits you will fall in love with this room!
Source: The Crateandbarrel, The Dearlilliestudio, The Ashleycampbell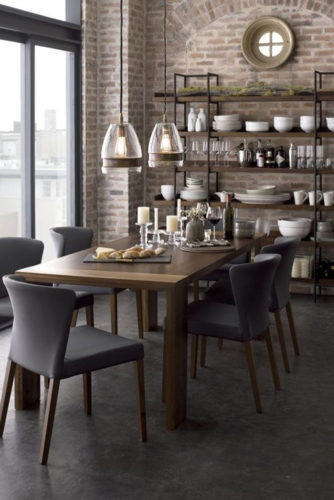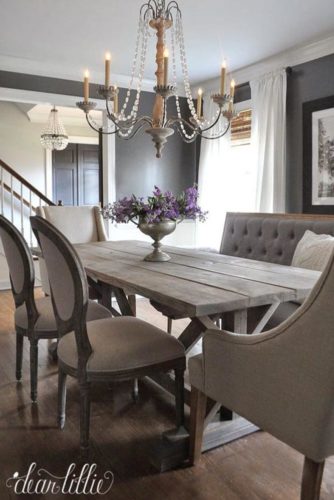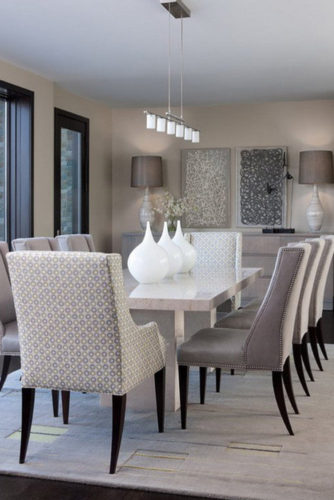 If you do not want your room to look modern, place some candles in it. Candlelight can transform everything. If you buy silk curtains, you will be amazed when you light the candles and notice how the curtains glow in a surprising, magical, and positively radiant way. Create some sort of a casual atmosphere by choosing different chairs for the room. Pine floors have a richness that is just natural. Get the doors painted in coffee color – it is very trendy now.
Source: The Luxesource, hgtv, The Homestoriesatoz