French Country Decor Examples For Your Happy Home
Having your own place to live is just half of the deal – you need to decorate it like no one else, and we are here at hand. The thing is that these days French country decor gained amazing popularity but not everyone knows what it is so that we decided to clear thing out a little for you. What is more, if the style comes to your liking we have some ready decoration ideas to share!
Contributed Elements Of The French Country Style
French country decorating is the trend that is popular world wide these days. The reasons for that are many, but mainly because this is that style that combines lots of element but together they create an elegant, a little bit casual and rustic outcome. What is more, you can easily use your imagination and introduce something of your very own in. So, let's try to figure out the main peculiarities of this style, shall we?
Variations Of Color Combinations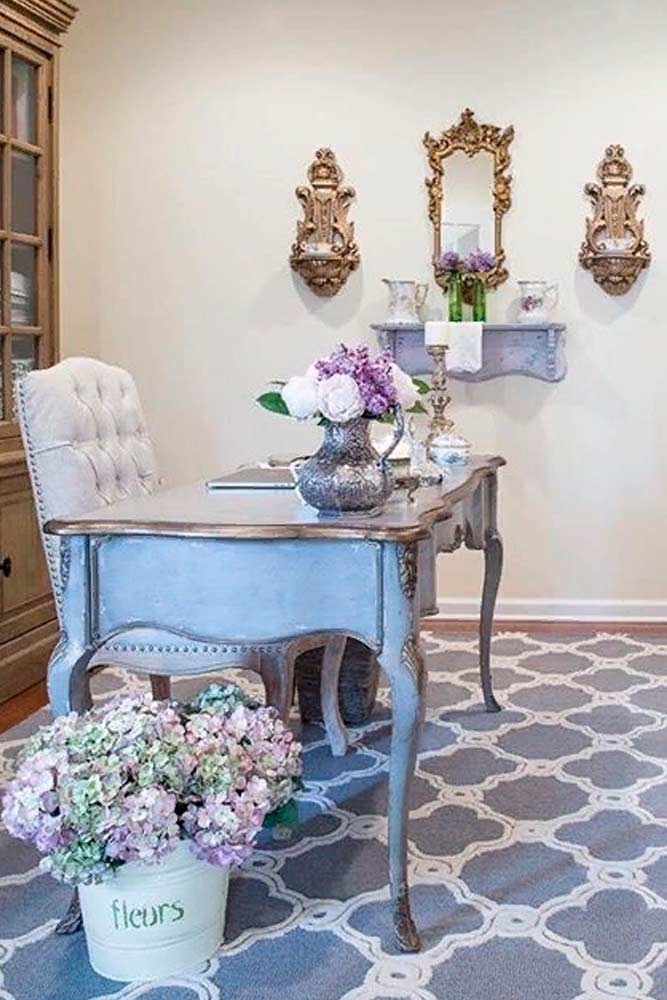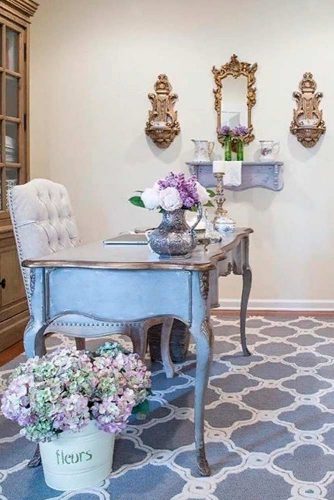 Source: designthusiasm via Instagram
Of course, when you think about your house decoration, the first thing that comes to mind is color. If you think about country French décor, you need to think about warm and soft colors with medium to low intensity. However, you need to bear it in mind that contrast is essential when it comes to this style that is why you need to be ready to add some black and grey to your interior. If such a palette suits your taste, then you can proceed with French decor evaluation!
Materials For Decorating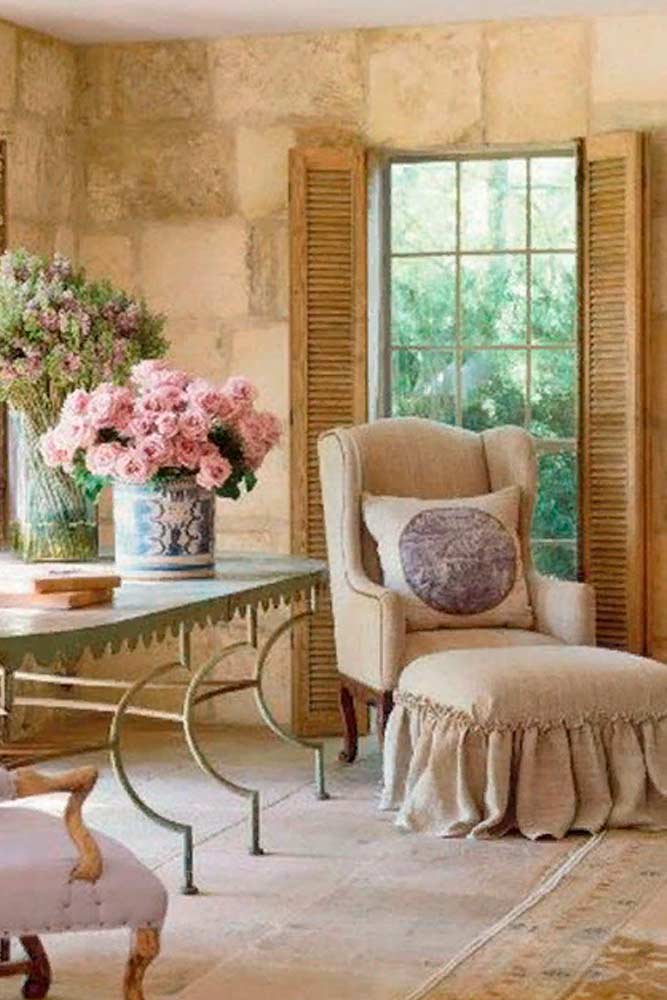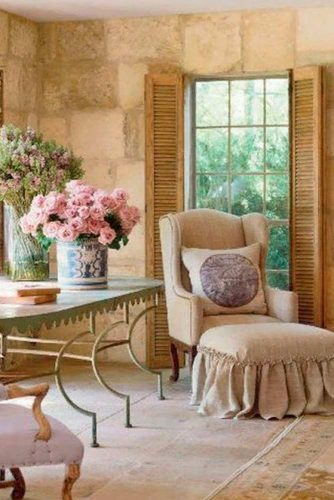 Source: amymaisondecor via Instagram
There are times when you are limited on a budget but still wish to redecorate your home, that is the time when French country décor fits in perfectly. The thing is that this type of decor is all about natural materials, anything from the fabrics to floor stones needs to be natural, but that is certainly a benefit since in most case it is easier to afford. Let's not forget that every French country style would be incomplete without a fireplace.
Architectural Features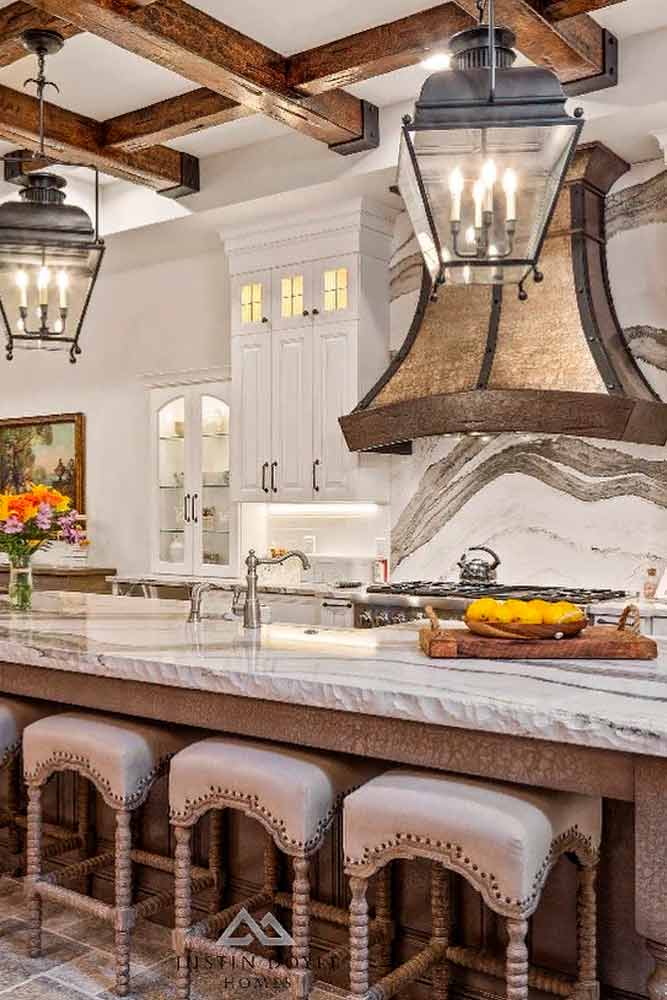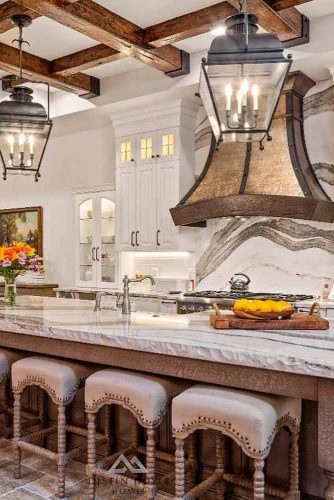 Source: justindoylehomes via Instagram
Regarding architecture french country house is about simple lines, but you should in no case limit your imagination. You can mix and match things that you like most without the fear of ruining the general look. However, tall windows, rustic furniture, raw wood elements are essential when it comes to this style.
Traditional French Country Prints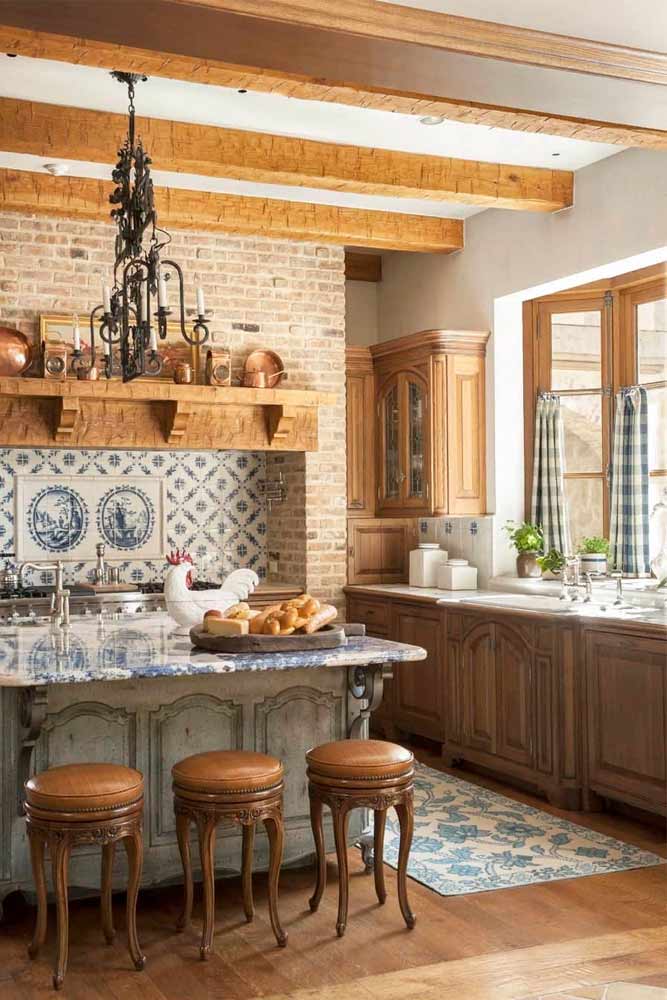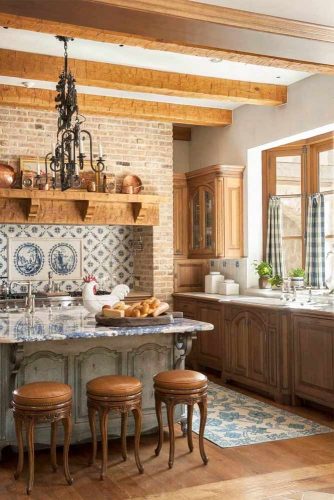 Source: southerngirlfloridaworld via Instagram
French country decor has its peculiar prints as well. That is why if you have nothing against roosters, olives, sunflowers, grapes, lavender, and beetles then this style is perfect for you. Keep it in mind that the prints need to be introduced into the interior with equal intervals otherwise the atmosphere may be ruined. Plaids, checks, and lines are also essential when it comes to French country prints.
French Country Decorating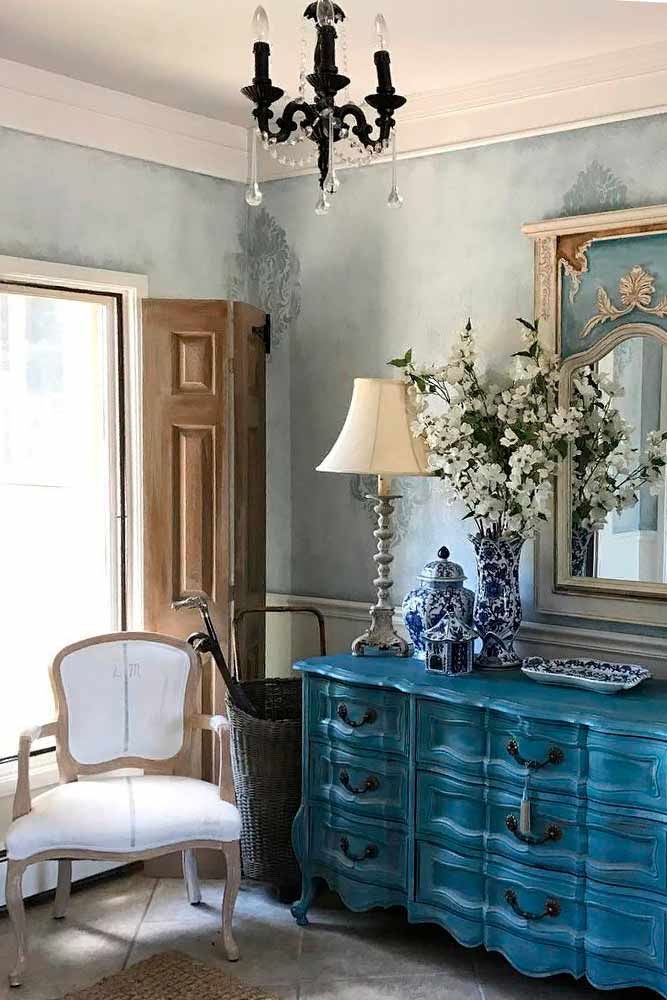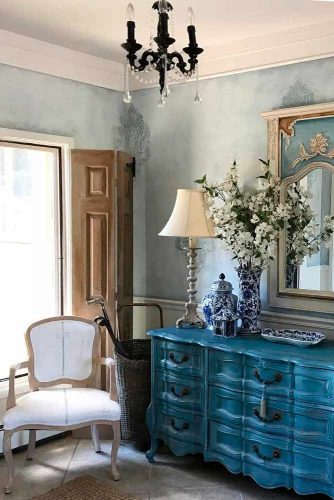 Source: lynda_gatesofcrystal via Instagram
French country decor, in general, is about lots of details. That is why you need to be in love with ceramics, woven baskets, pottery, glass and a significant amount of wood. Do not forget about the paintings, especially the old ones. Also, there is a need for flowers to be present everywhere to revive the atmosphere. It may seem like too many elements put together but when you look at it all combined – rest assured nothing will look out of place, and that is the beauty of French country décor.
Soft Accents For Family Room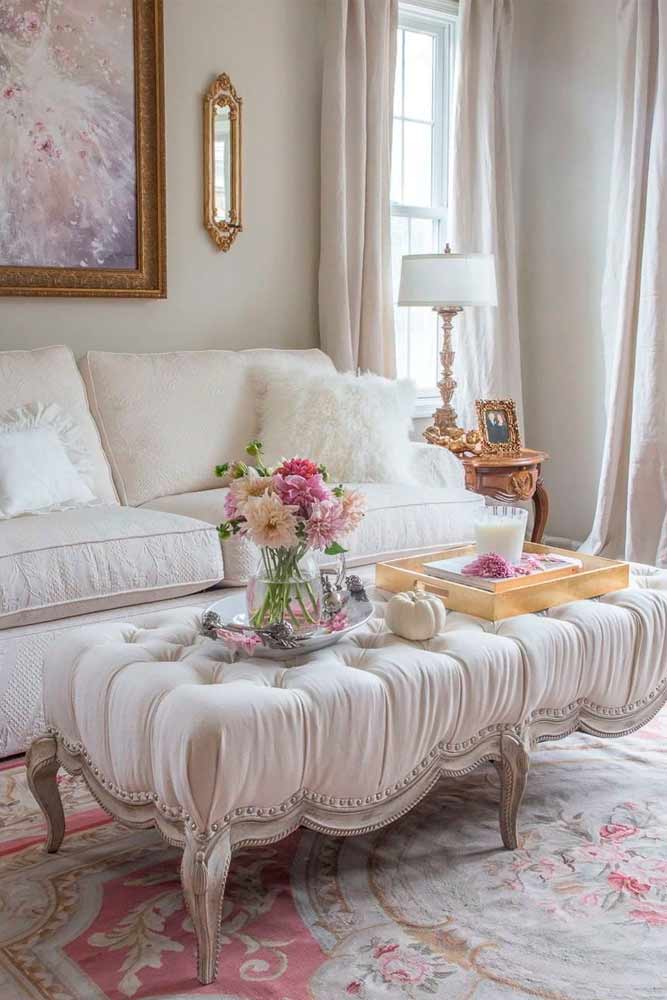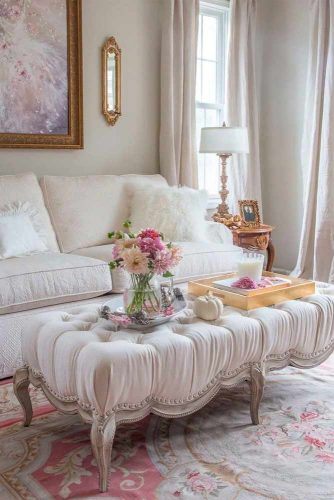 Source: designthusiasm via Instagram
French country home decor is all about the soft accents that will put your mind to rest after a hectic modern day. That is why pastel colors are so important as well as provincial patterns. Decorative trim and lace shouldn't be left out.
High-End And Antique Mixed Living Room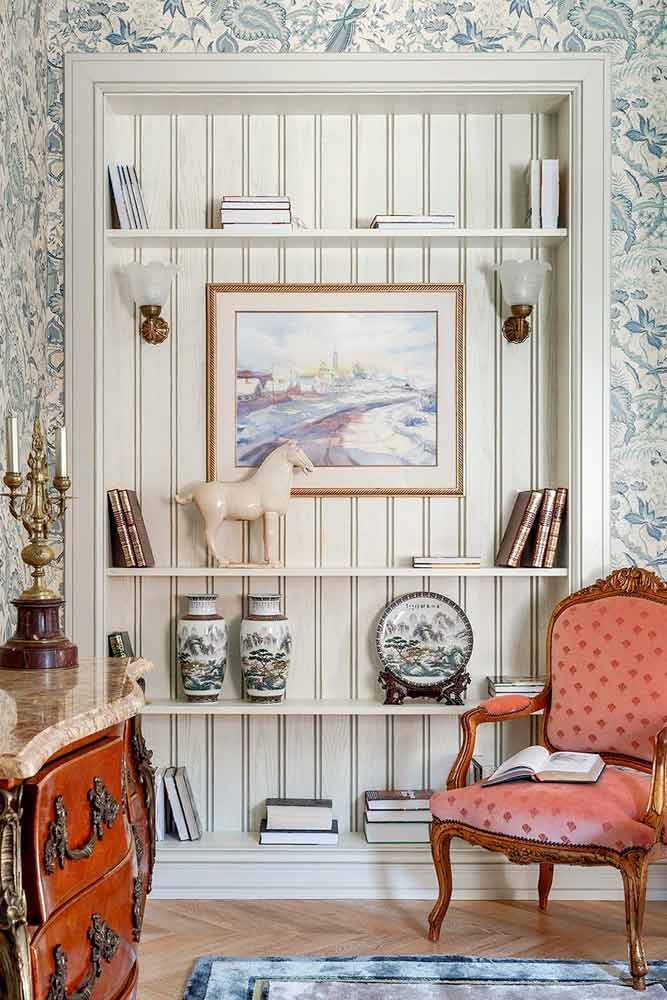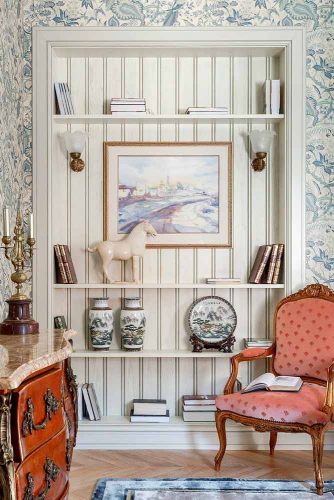 Source: hola_ola via Instagram
The best part about French country décor is that you can easily combine the high-end with antique. One look at this picture will help you understand what is meant, even though the notions seem incompatible they complete each other. Isn't this amazing?
Laconic Living Room Style In Neutral Color Tones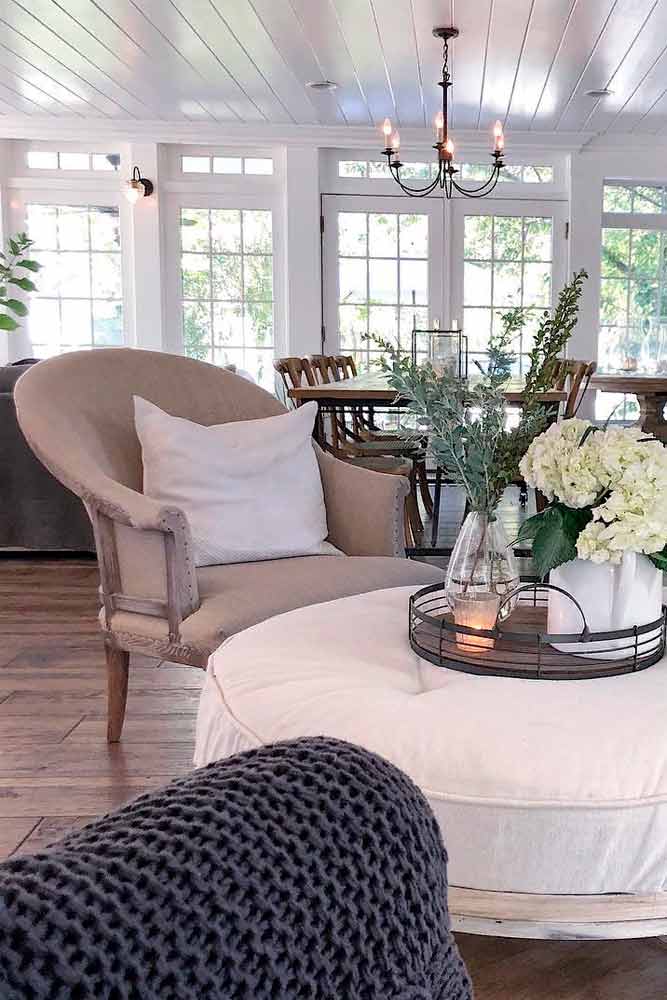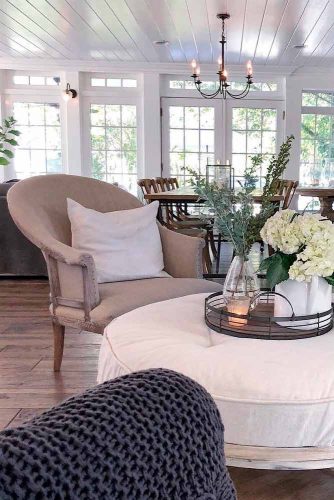 Source: featherglass via Instagram
Even though you may think of French country style as of the mixture of bright and contrasting colors, there is a place for neutrals too. If you prefer one-tone palette do not be afraid to bring it in and create the laconic French country living room.
Refined Rustic Style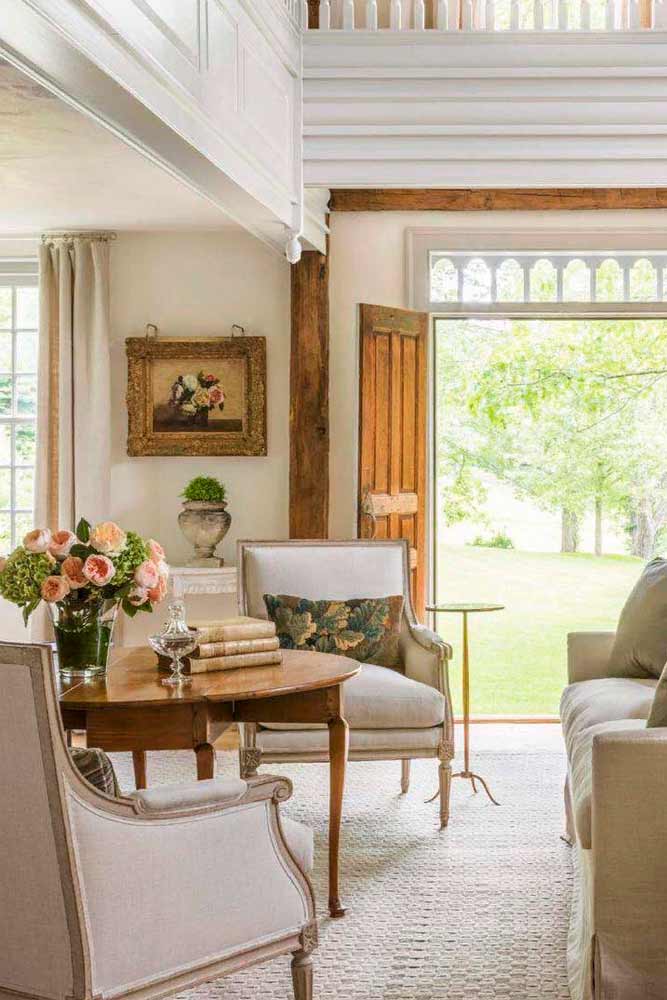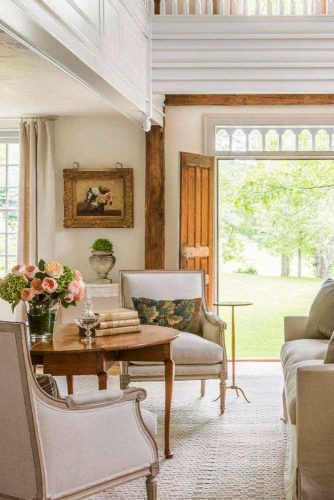 Source: velvetandlinen via Instagram
The beauty of rustic decorative elements is that they do not need to be necessarily brand new and that is a way of saving up and styling your house perfectly all at once. Pay special attention to the antique armoire, since it can serve two purposes – nice storage and pretty decorative element!
Vintage French Country Bedroom Decor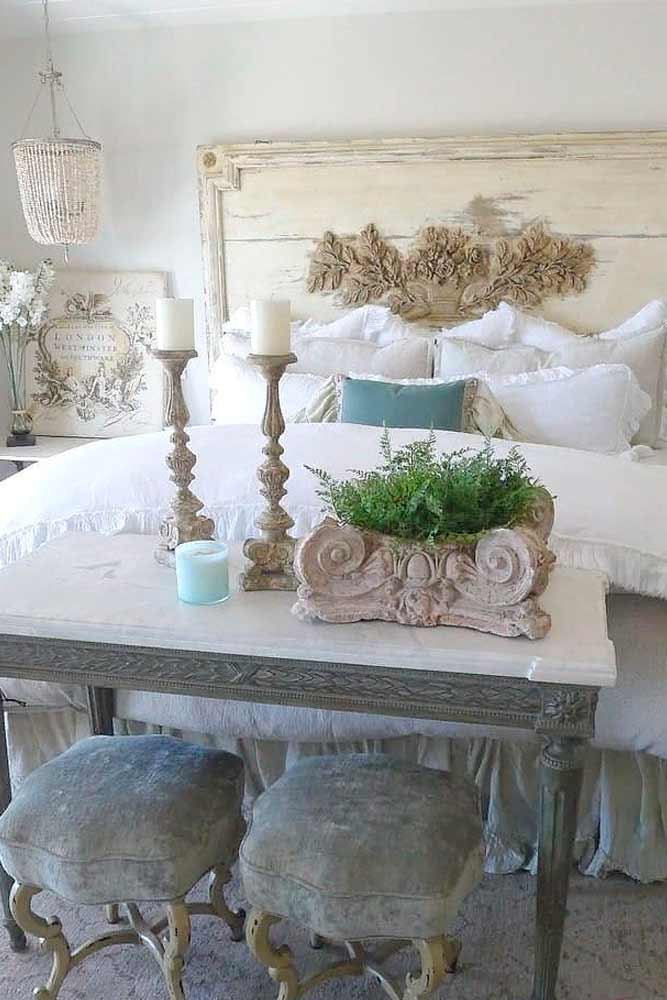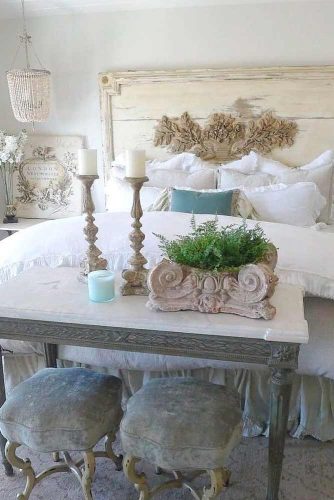 Source: southerngirlfloridaworld via Instagram
The French country decor is based on everything that is out of date. That is why antique elements are very important when it comes to the interior. For example, a unique bedside table with tiny fluffy chairs are what you need to complete your bedroom. Not to mention the old bed board with intricate engraving.
French Country Bedroom With Some Сontemporary Accents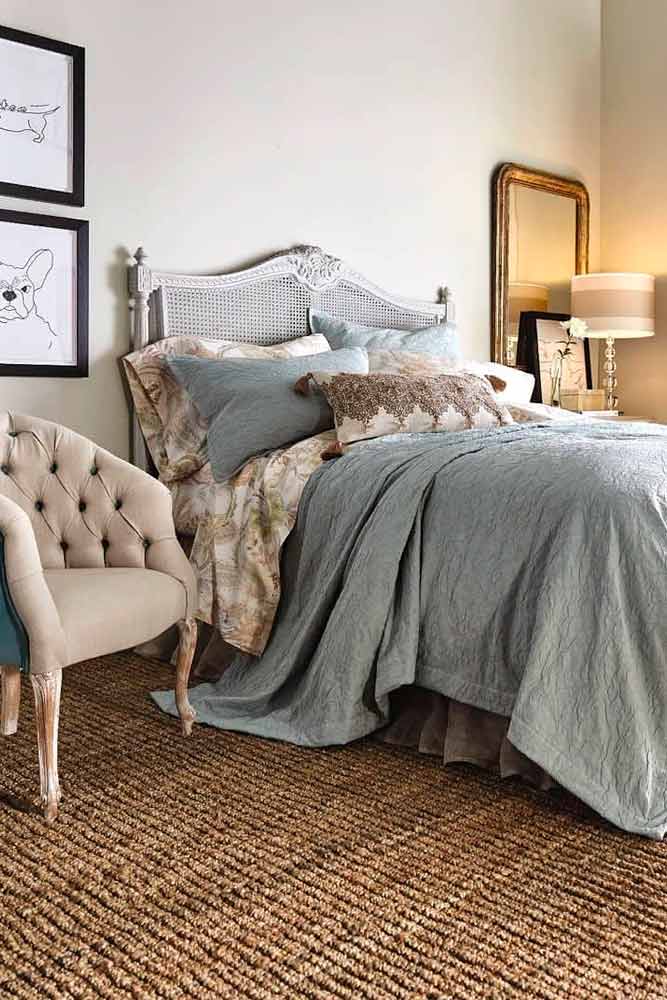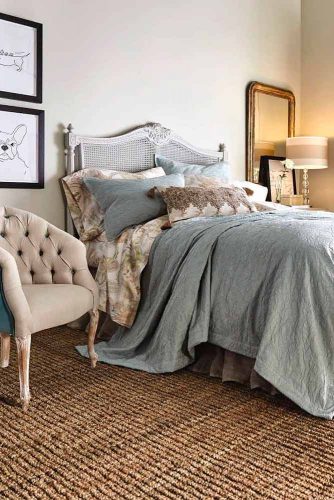 Source: soft_surroundings via Instagram
French décor is based merely on accents. For example, the bedside armchair matches solid toile curtains perfectly while modern paintings add some fresh touch to the atmosphere. What is more, a royal bed does not seem to be unfit the design.
Demure French Country Bedroom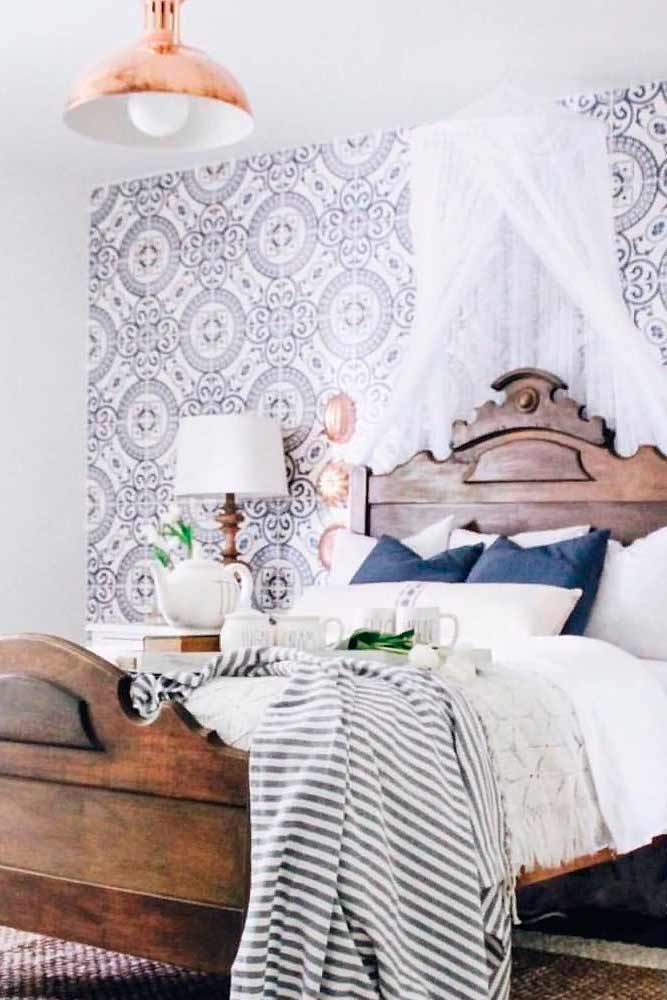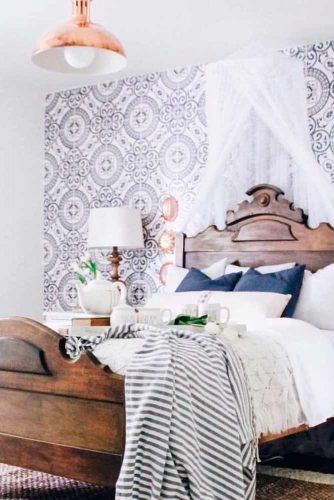 Source: sanctuaryhomedecor via Instagram
When you are styling your bedroom the French way, you need to be able to match ancient and modern elements so that nothing seems to be out of place. For example, a worn-out bed, exquisite print on the wall and modern lamp all add up to one another to create that unforgettable and charming French country decor.
Fancy French Country Decoration For Work Cabinet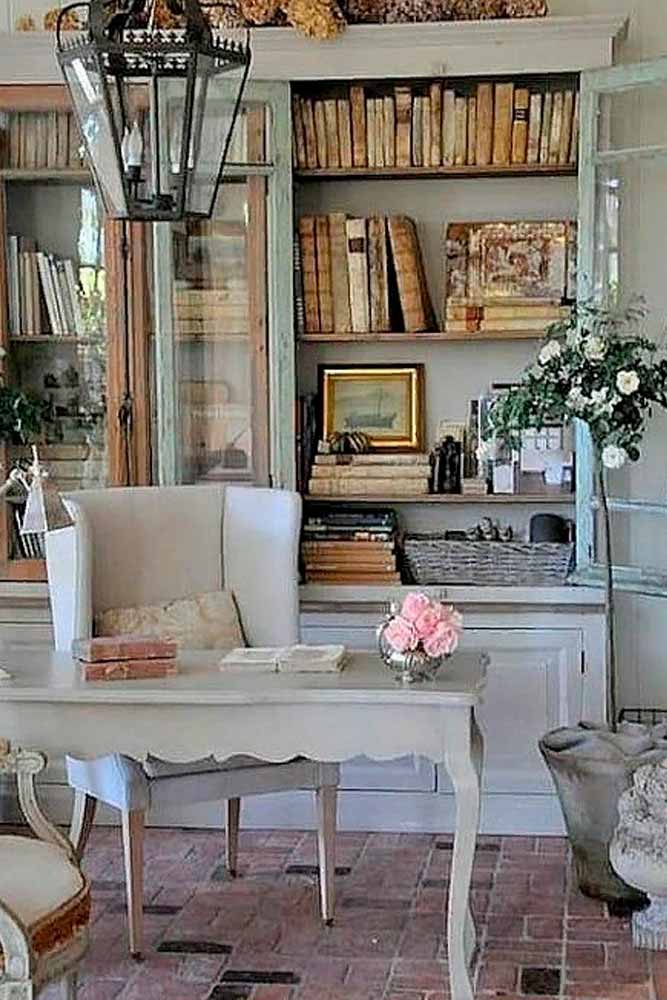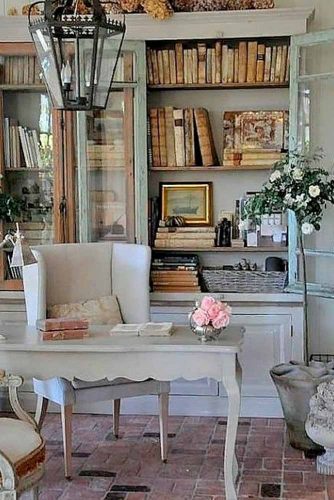 Source: velvetandlinen via Instagram
Raw wood is great, but whitewashed wood is a must. It is true that no French country house would be complete without a white table. You can easily place it in your work cabinet so that you kill two birds with one stone – contribute to the style and create a perfect working place. Let's not forget about the stone floor as well.
Sunshine Work Places With French Influences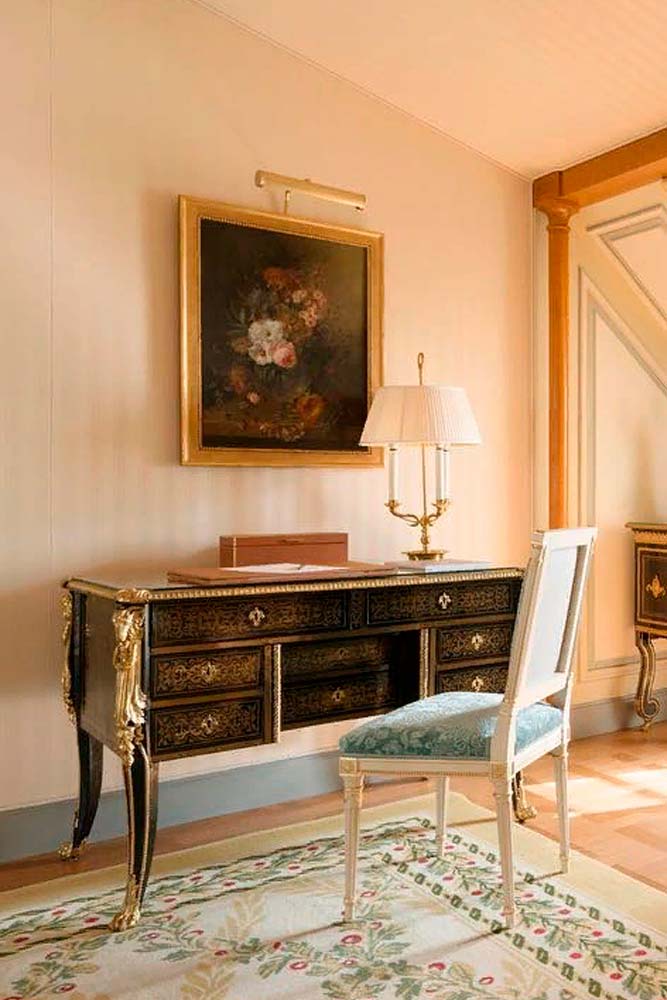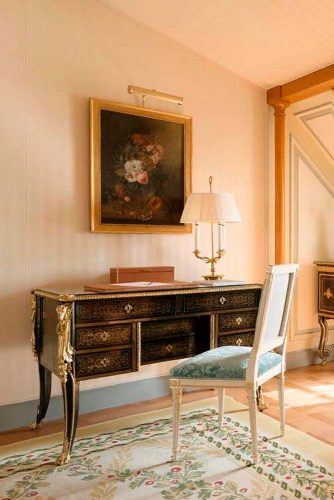 Source: ritzparis via Instagram
Everyone has a different view of perfect working space, but if you are going to try out the French country style, then you need to make sure that there is a lot of light coming in. The best way to place your working table near the well-lit window. However, do not forget about the authenticity and introduce some old-fashioned furniture in!
Perfect French Country Dining Room Decor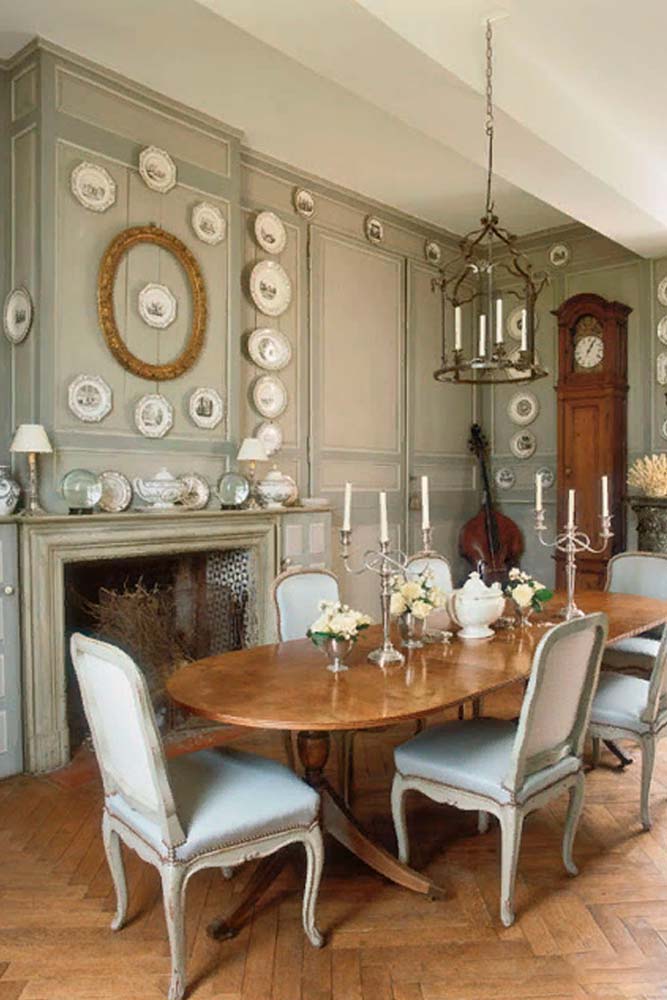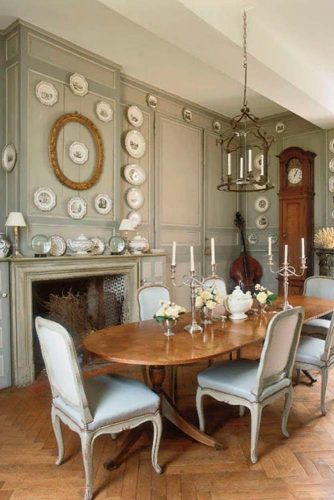 Source: verandamag via Instagram
A big dining table and graceful chairs are a must if you are trying to create a perfect French country dining room atmosphere. What is more, the table should be well decorated a pair of candlesticks іs perfect.
Old Elegance For French Country Interior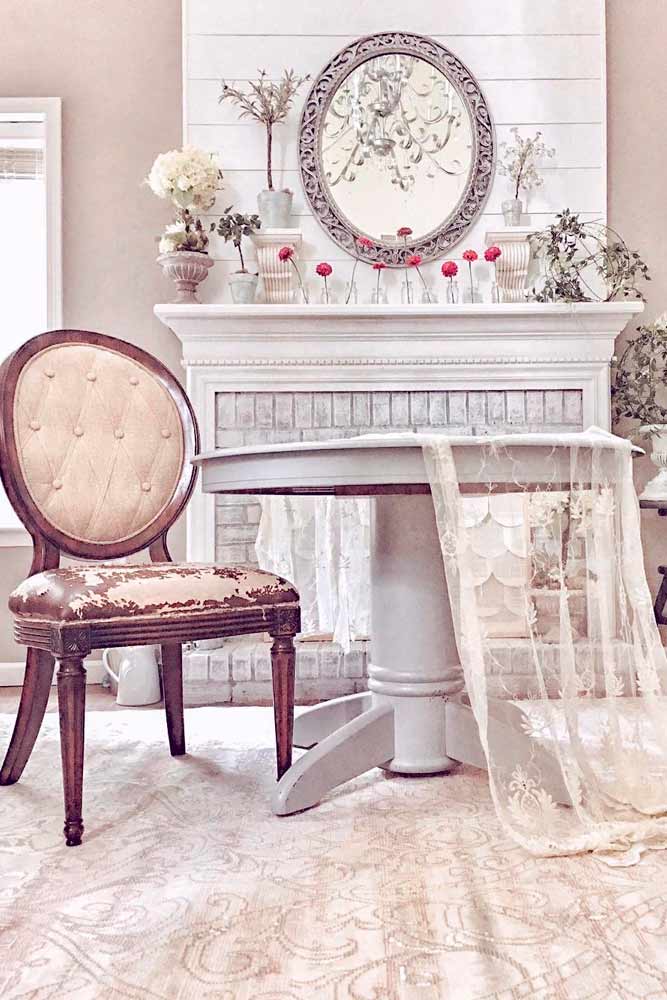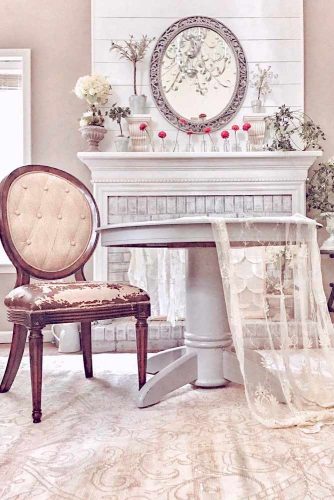 Source: laureltracehome via Instagram
Old furniture pieces are usually thrown out but if you are planning to redecorate your home French way you should better not do that. Even an old, used-up chair will add up to the style and will help you complete your French country décor!
Classic French Country Dining Room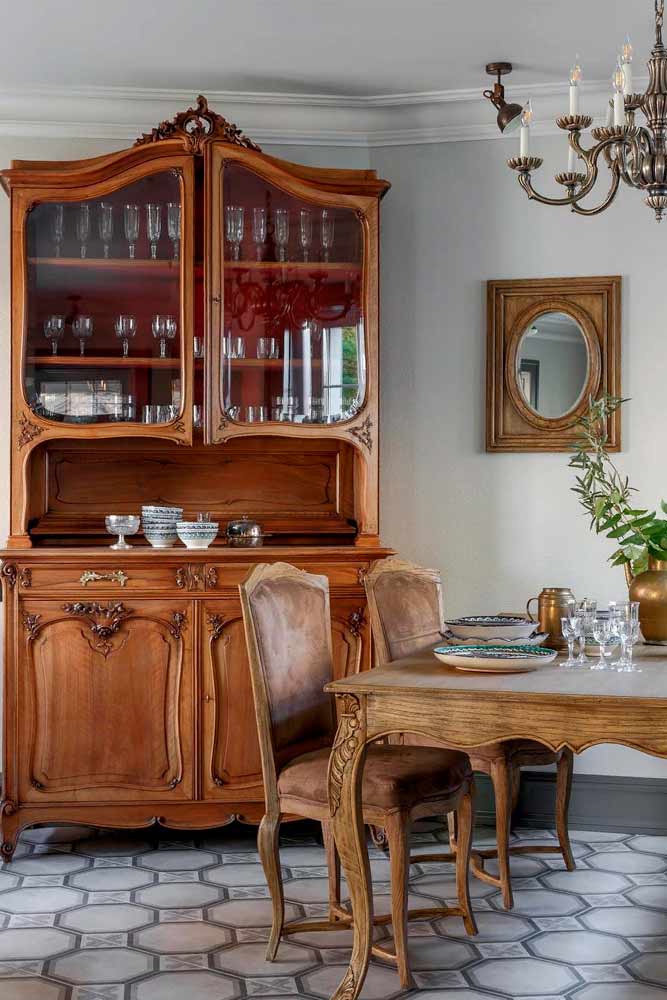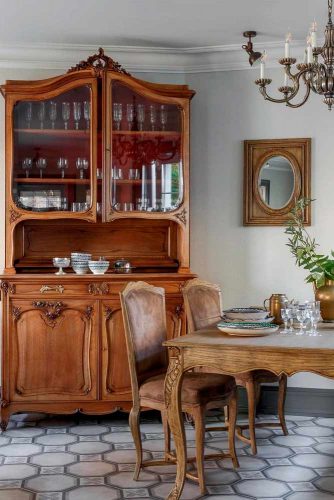 Source: hola_ola via Instagram
When it comes to French country decoration, there is no such a thing as too many old-fashioned furniture pieces. A cupboard, a mirror, a table and chairs all create that beautiful and stylish vibe when combined in a dining room.
Blended Design For Dining Room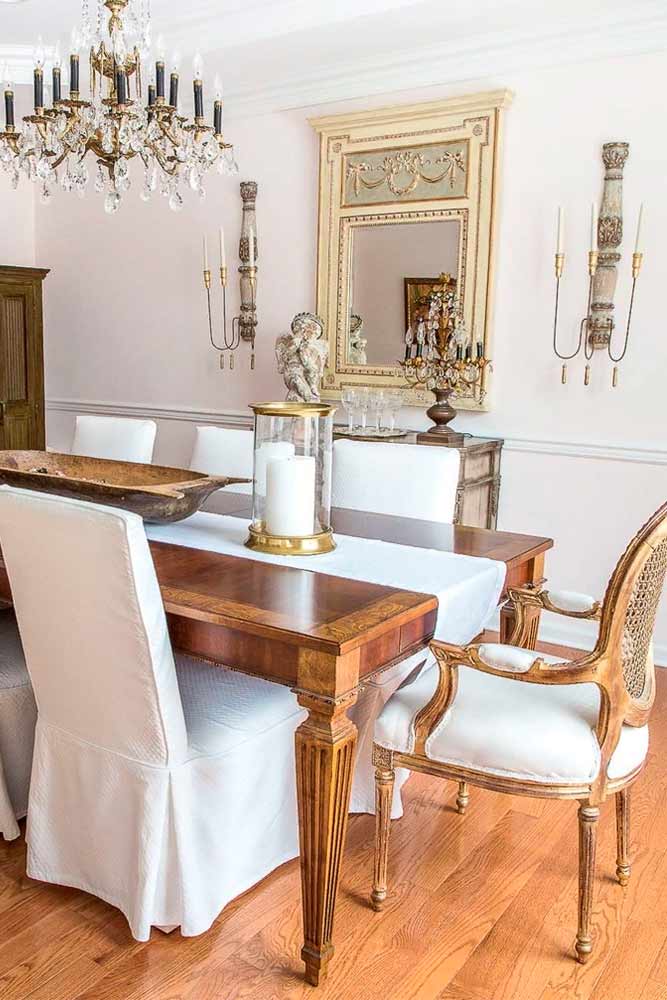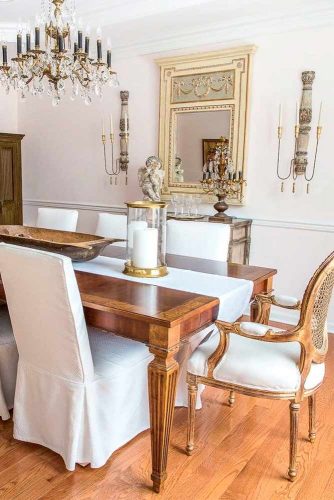 Source: designthusiasm via Instagram
When you can't decide whether modern or old-fashioned you want your house to be it is time to think about French country interior. This dining room is the perfect example of how a blended design looks like and we can't but agree that this looks fabulous!
Cozy Details For Kitchen And Dining Room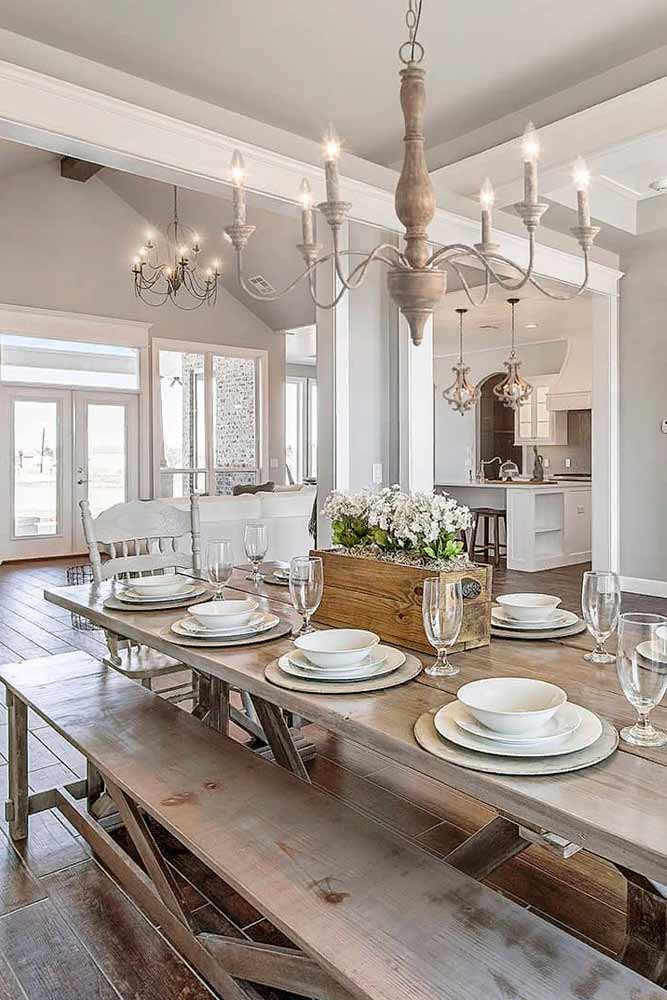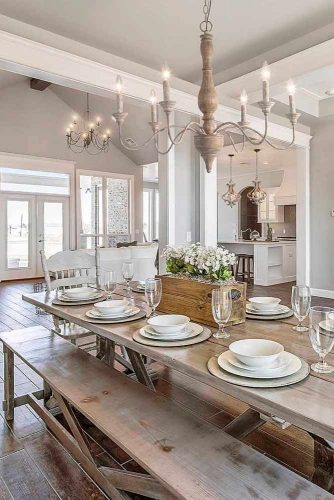 Source: lnc_home/ via Instagram
French country kitchen décor differs from all the other styles as well. As you can see, a lot of attention is paid to the details. Graceful chandelier, full-set table, and calm tones are exactly what you need!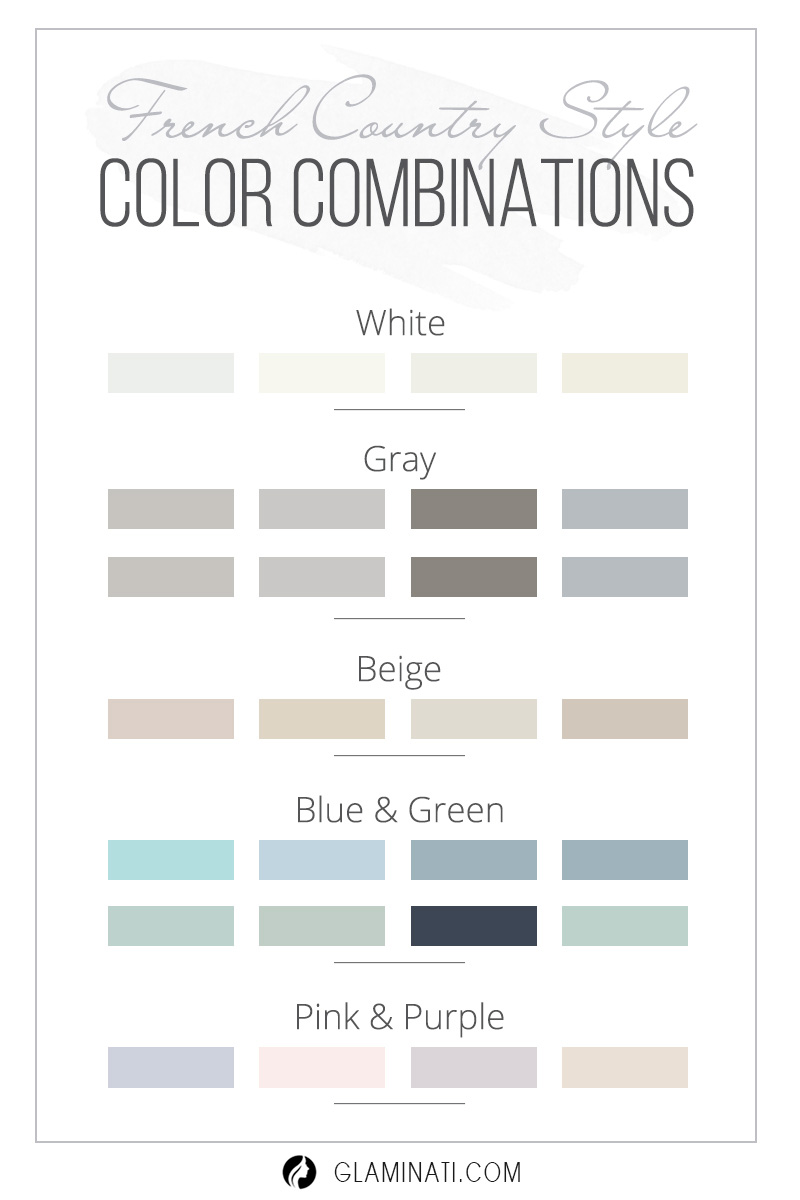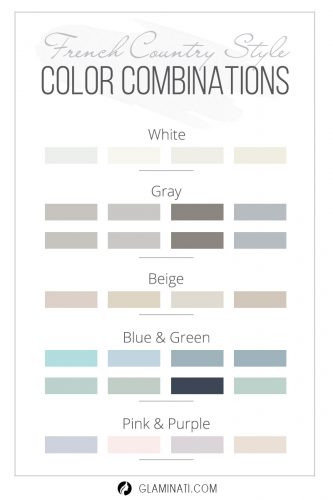 French country decor is very popular, but not everyone knows everything about it. If you wish to learn some key point about this decoration style as well as get inspired by perfect examples – this article is what you need!
FAQ: French Country Decor
Is Country French out of style?
French rural decor philosophy has a long history. It is timeless and never goes out of style.
What colors are used in French country decor?
Cornflower blues, corn-silk yellow and orange-reds have traditionally been used in the country French style.
What is the difference between shabby chic and French country?
Curves are one of the most recognizable characteristics of French furniture. Sofas, chairs, beds and benches are all curved and look very attractive. The shape of shabby chic furniture, on the other hand, is more geometrical. This type of furniture is more fashion-forward, while the French furniture is more traditional and classic.