24 Beautiful Flowers That Make Our Life Colorful
Colorful, beautiful flowers make our life much better. Don`t you agree? They make us happy, satisfied and truly amazed. Remember the occasions that made flowers appear in your life. Birthdays, anniversaries, etc. However, we believe you don`t need a special event to make your life filled with bloom. Different colors, forms of petals and sizes make them all special, so why don`t you bring some to your daily life? Choose any kind of flower you prefer and, with its help, brighten your mood up. Don`t wait for dates, make your every day special. We have a few suggestions that will cheer you up for sure even after one glance only.
Stealing Beauty Of Cherry Blossom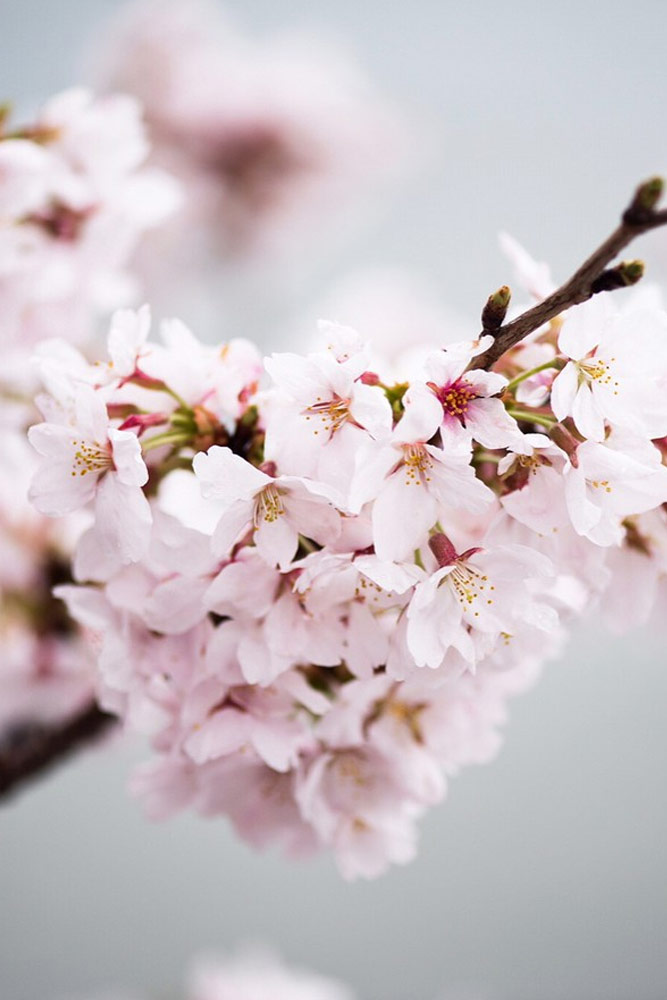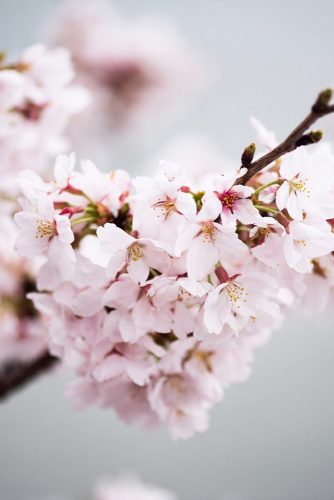 Source: cherryblossomwatch via Instagram
Did you know that a wonderful cherry blossom has the meaning of love and female specialties like beauty, strength and mystery? Gorgeous-looking trees that bloom with the most beautiful flowers make the spring appear fantastic. Colorful but tender at the same time, they truly remind us of all the characteristics we usually associate women with. Get cherry blossom into your life and enjoy its effect. Without any doubt, we can state that it is a must for esthetes.
Delicate Petals Of Sweet Pea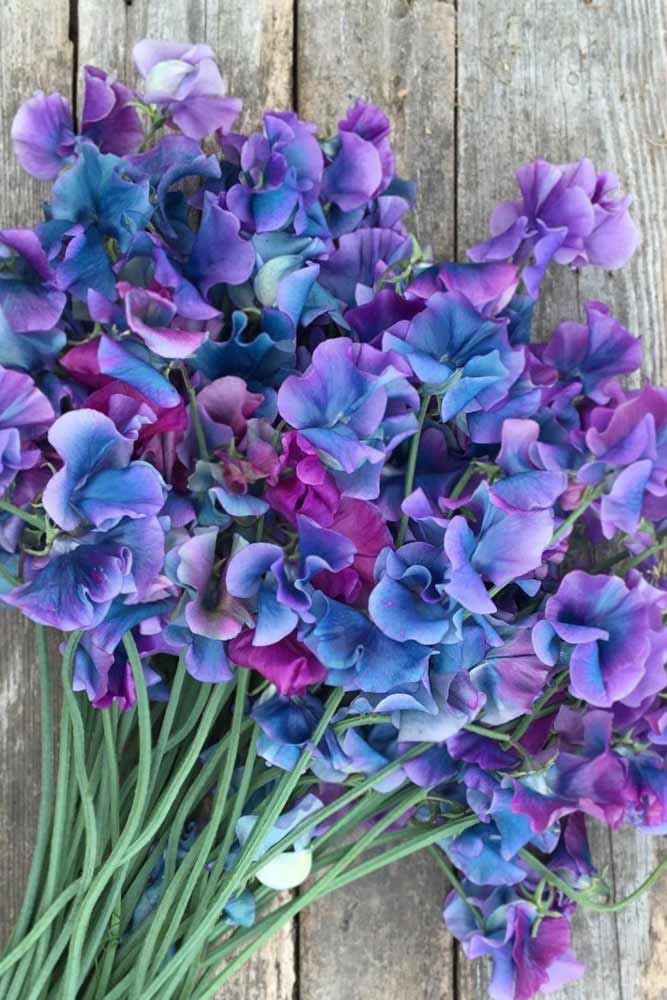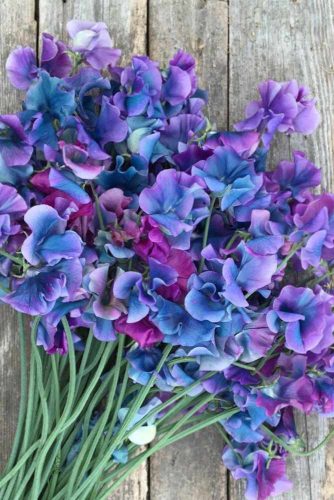 Source: floretflower via Instagram
If you want flowers to not only delight your eyes but also to fill your place with a fantastic fragrance, then these sweet pea flowers are your cup of tea. Gorgeous from the way they look to the smell they will bring into your life. Commonly pink, white, red, purple colorful flowers will definitely fill your life with an explosion of color. An essential for those who lack some brightness in their daily routine.
Stunning Dahlia Flowers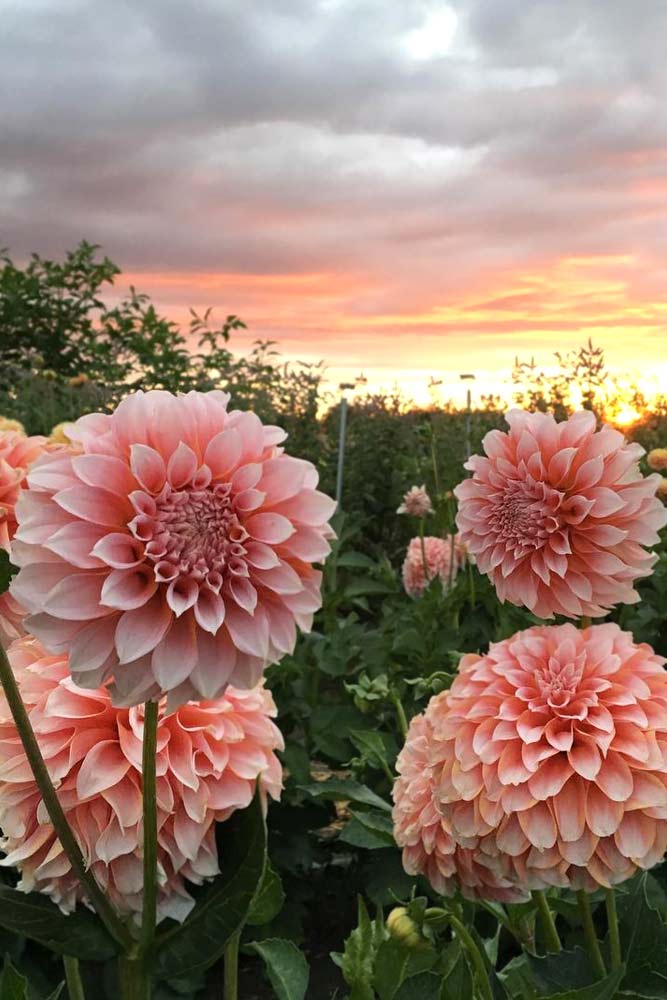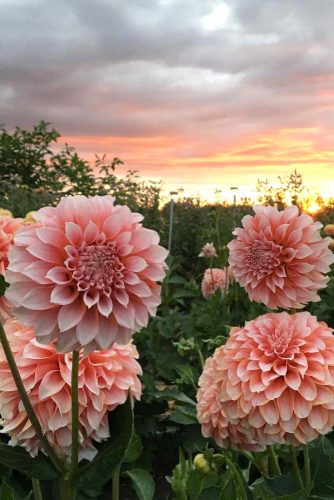 Source: floretflower via Instagram
One of the most beautiful flowers, the dahlia is the one to truly amaze you. Super tender but full at the same time, it will fill you up with emotions. Gorgeous-looking, they come in a range of almost every color of the rainbow, being of different sizes. So, you will be able to find your perfect one.
Colorful Irises To Feel The Spring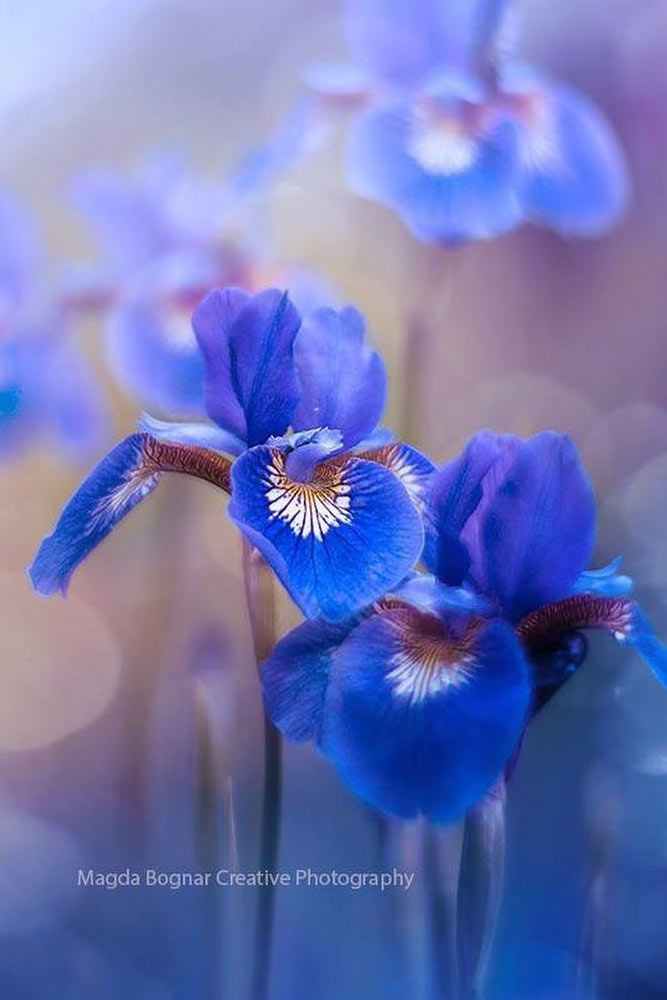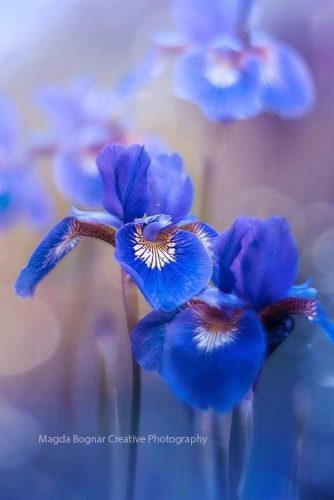 Source: magda_bognar via Instagram
Are you tired of cold and constant greyness around you? If the spring is not coming any time soon, there`s a great way for you to feel it is really close. Choose irises to be your spring reminders and they will bring warmth, beauty, and freshness that are really needed for you after the winter.
Fragile And Beautiful Ranunculus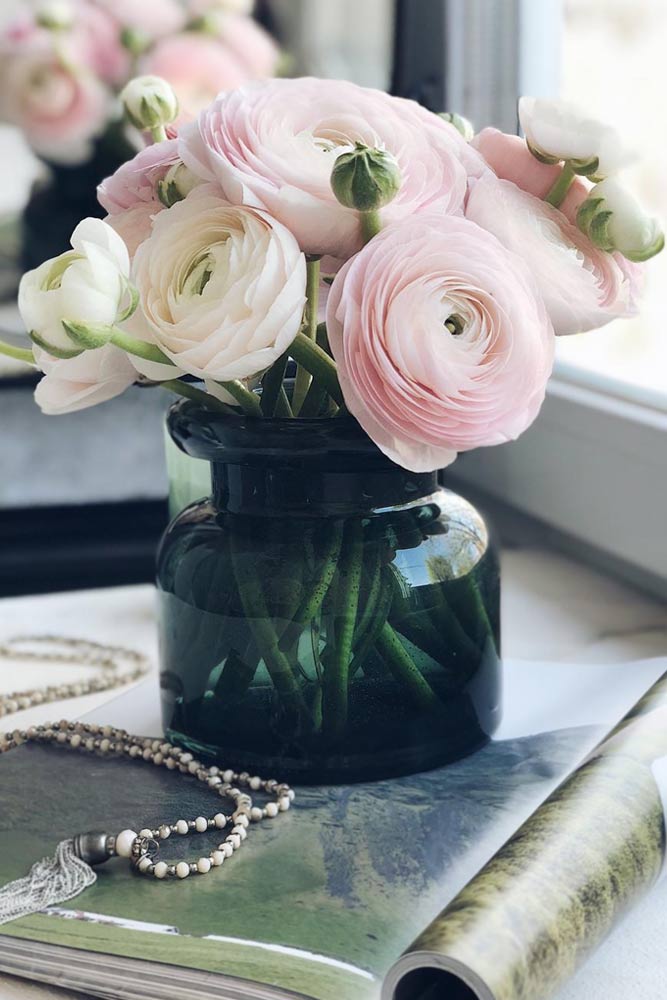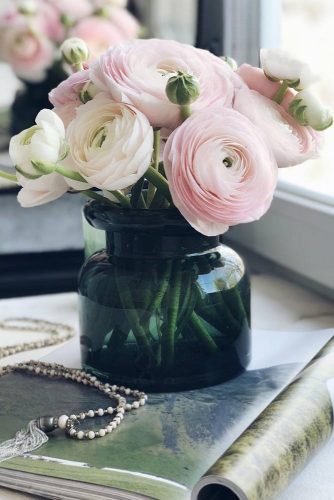 Source: handytrendy via Instagram
Ranunculus - a true definition of charm. Super different, they don`t remind any other beautiful flowers we have suggested you on our list. Don`t you think? With so many thin delicate petals that make the bud appear really full, this flower in different colors will make your heart stop from its appearance. Decorate your life with such beauty and feel as uplifted as never before.
Gorgeous Pink And Red Tulips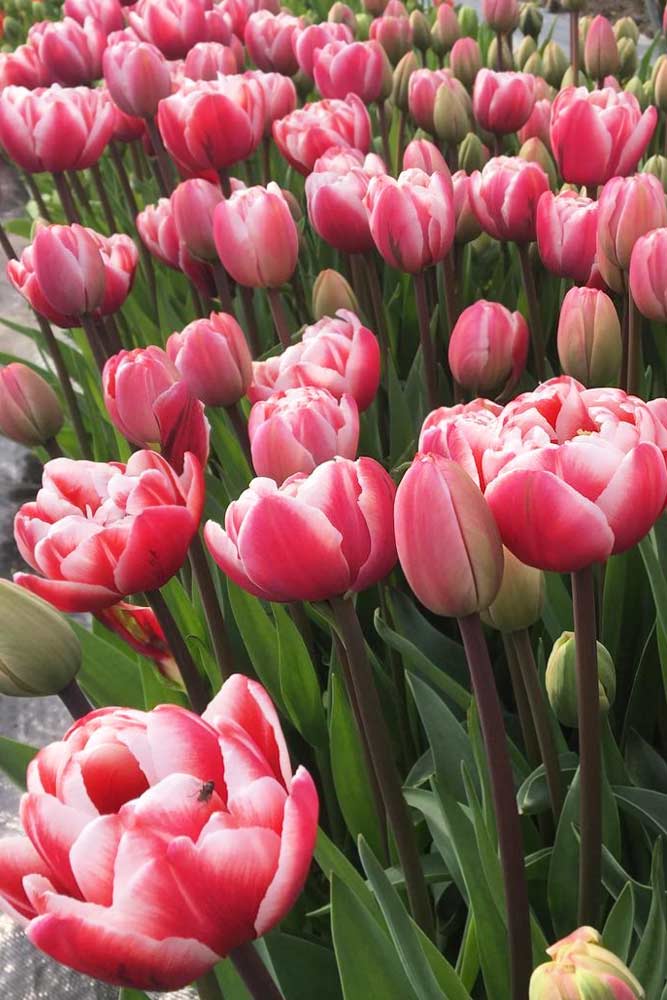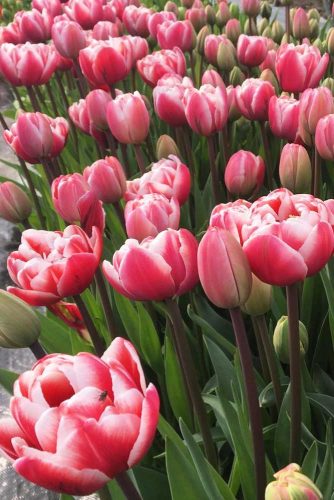 Source: floretflower via Instagram
Pink red tulips have definitely become classic after so many years. We associate them with the spring and the love we want to show to our beloved person. A great combination of colors will bring warmth and freshness to you. The little spring in your room will be brought.
Sweetest Plumeria Bloom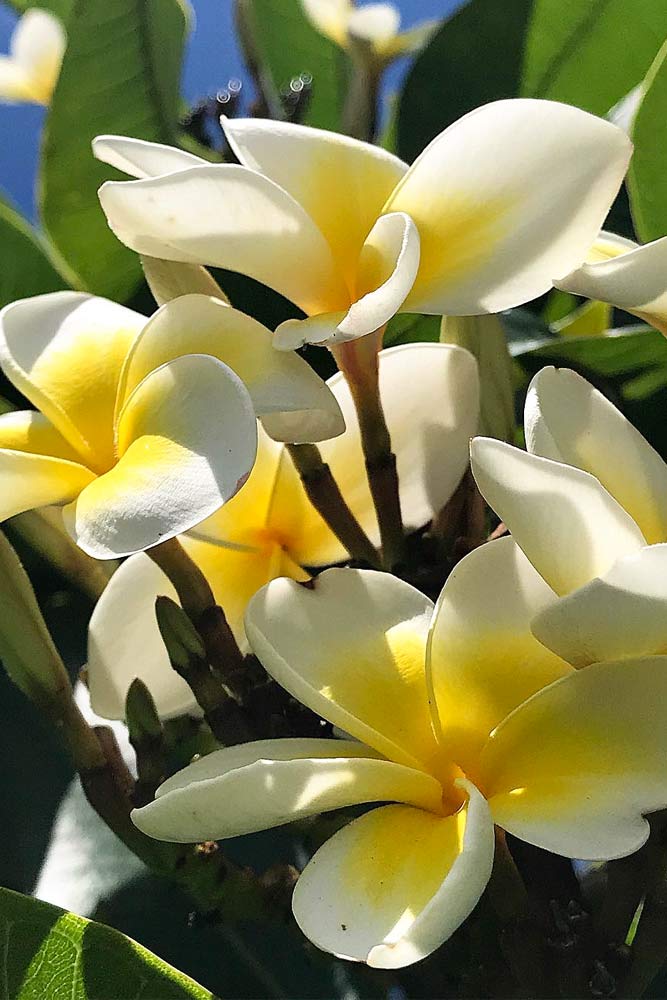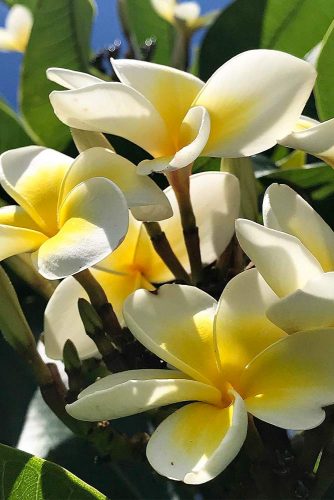 Source: yukilikesart via Instagram
Among all pretty flowers, the plumeria is really special. Looking as if it is drawn, it`s a constant reminder that life is full of miraculous beauty. It can be of different colors, showing the world how bright and beautiful it can be. So many meanings, but one is obvious - beauty.
White And Pink Anemones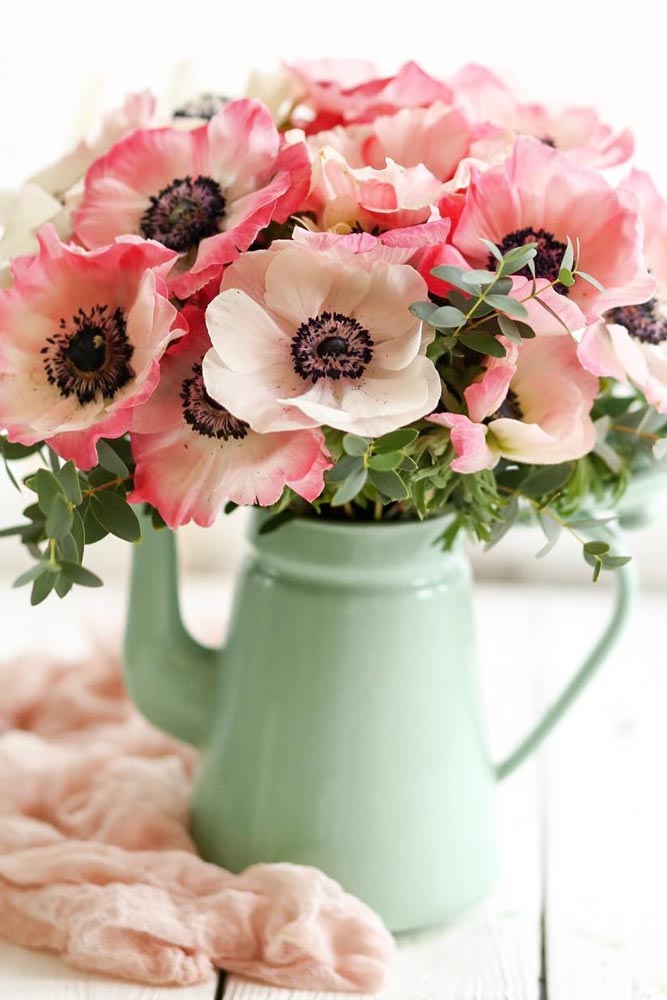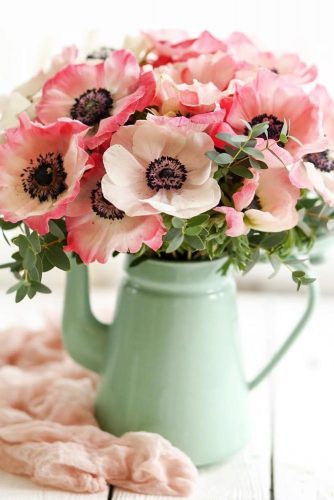 Source: julia.fir via Instagram
Are you a fan of pinks and whites? Then these beautiful flowers are for you to choose. A perfect gradient appearance of them will steal your heart and make them your favorite flowers from now on. A dark middle will bring a great contrast to the light-colored flowers. Don`t miss the chance to freshen your room and mood up with such a beauty.
Fairy White Lilies - Symbol Of Purity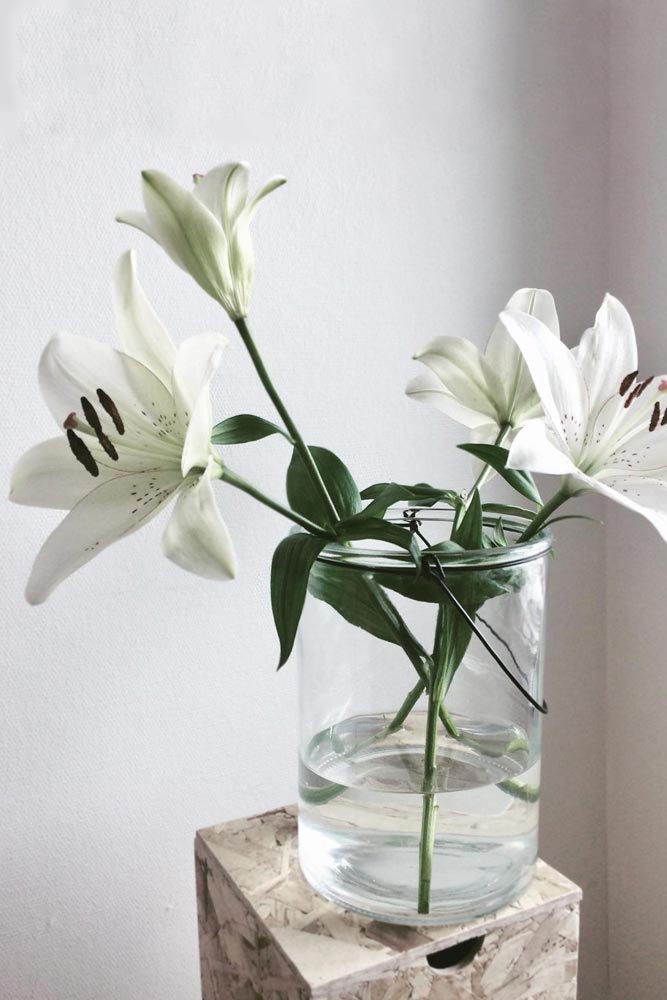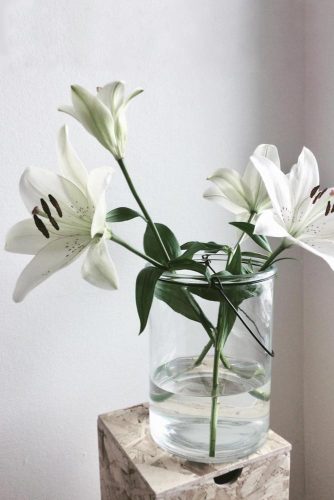 Source: afinelinelife via Instagram
That`s a fact that white lilies are one of the most luxurious-looking flowers. Pure and tender at the same time, they remind us of perfection. A beautiful smell will fill up the air in your apartment, so choose it to find something exotic and rare to have around.
Lovely Juliet Roses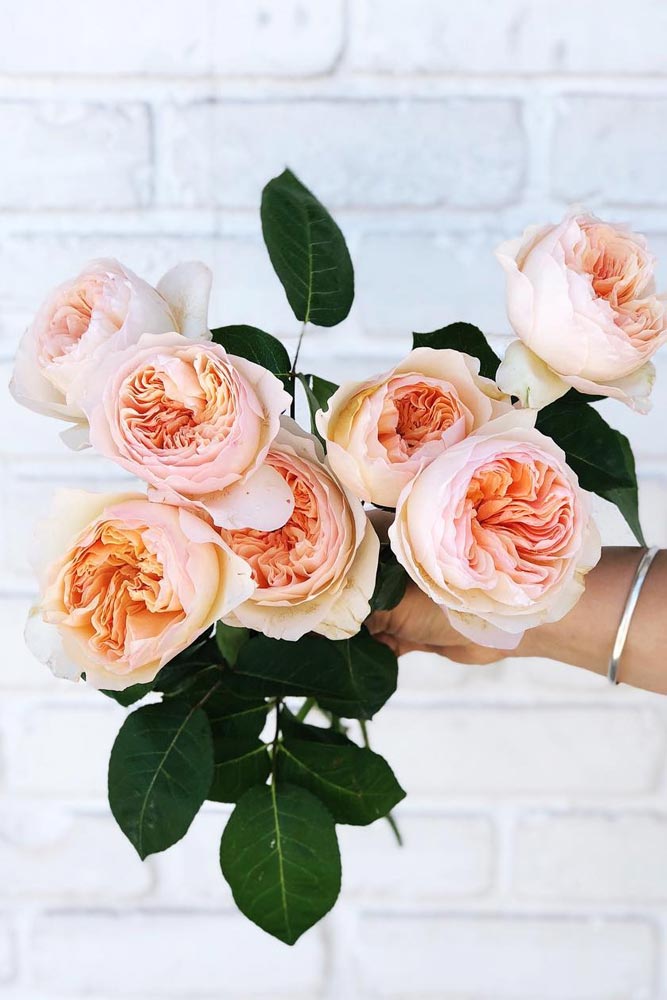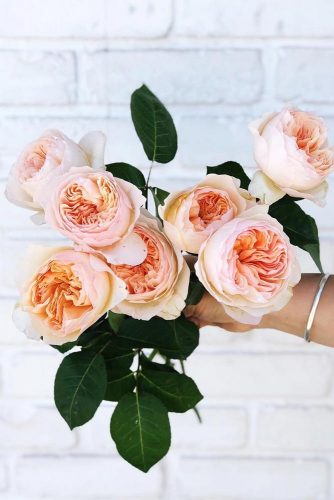 Source: native_poppy via Instagram
We always associate roses with affection, love and romance. If you agree with this, then we have a great alternative that will make your loved person amazed with your creativity. Who says you have to choose a common rose bud? Find these gorgeous full Juliet roses that are truly different. With a lot of petals, they look special and pretty, so choose the color you prefer and make them the symbol for you and your favorite person.
Fantastic Water Lilies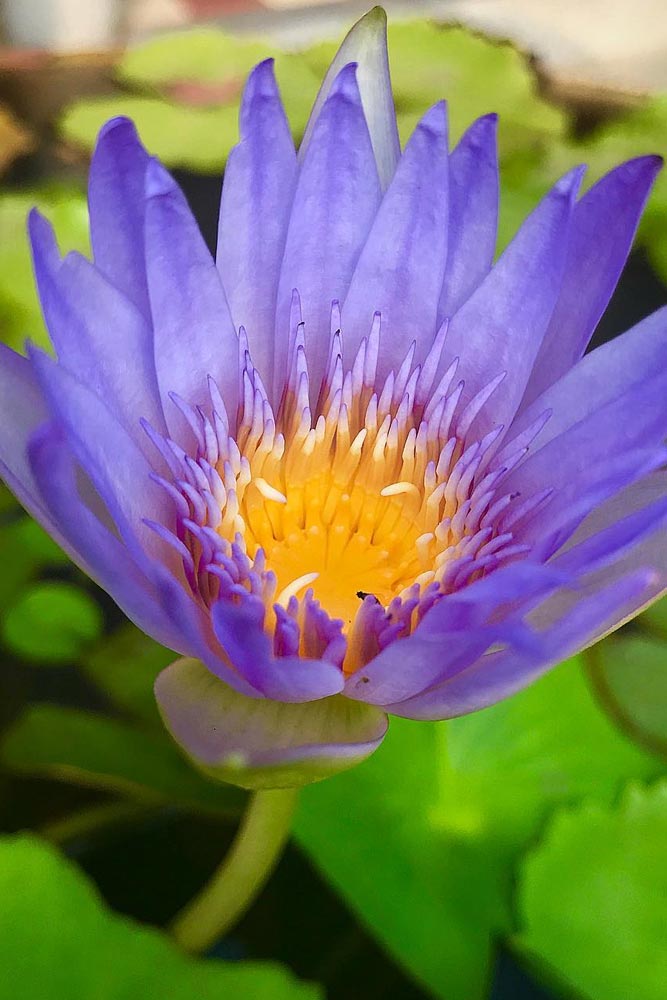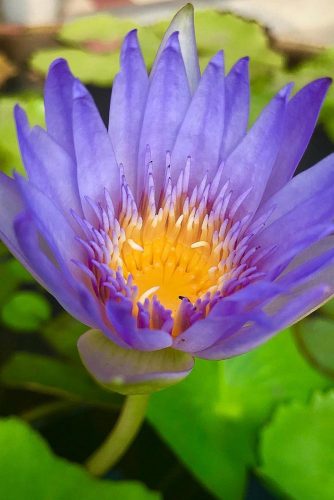 Source: yukilikesart via Instagram
Water lilies are not some common type of flowers that you can find everywhere. We believe that is what makes these beautiful flowers so special among others. They scream individuality with their colorful petals. A colors range is so big, so find your favorite color and a great mood will be with you.
Fragrant Peonies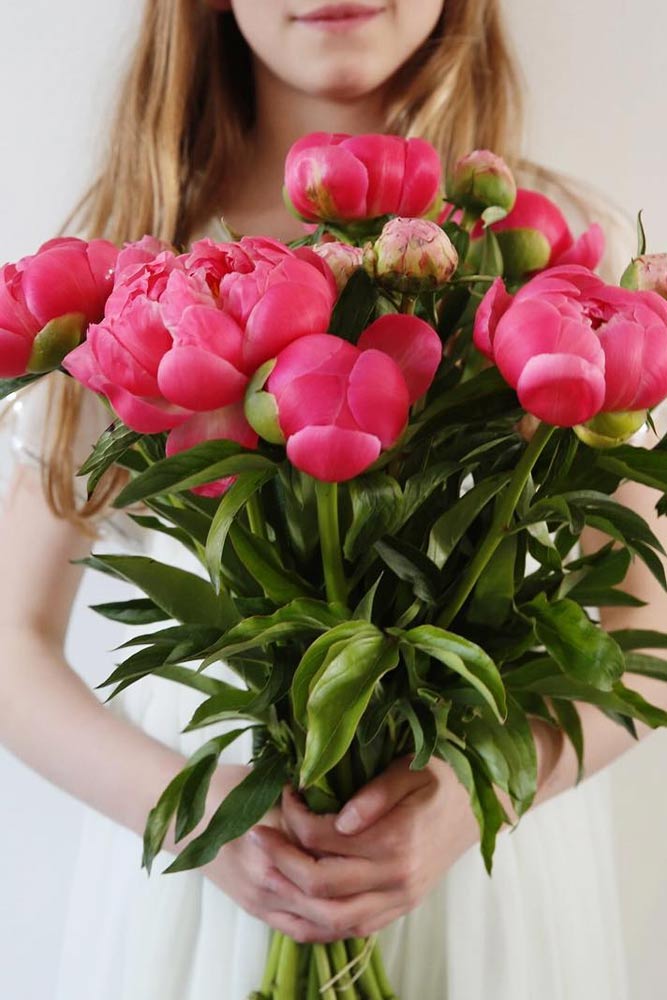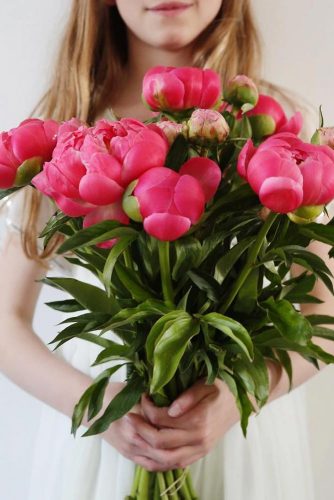 Source: emilyquinton via Instagram
Peonies are always a good idea! Don`t you think? Bright, of such beautiful colors, they will bring you a desirable atmosphere without any doubt. A great fragrance and good-looking buds will be there to show you how beautiful these flowers are. Truly special, peonies are among favorite flowers for a lot of people.
Exotic Orchid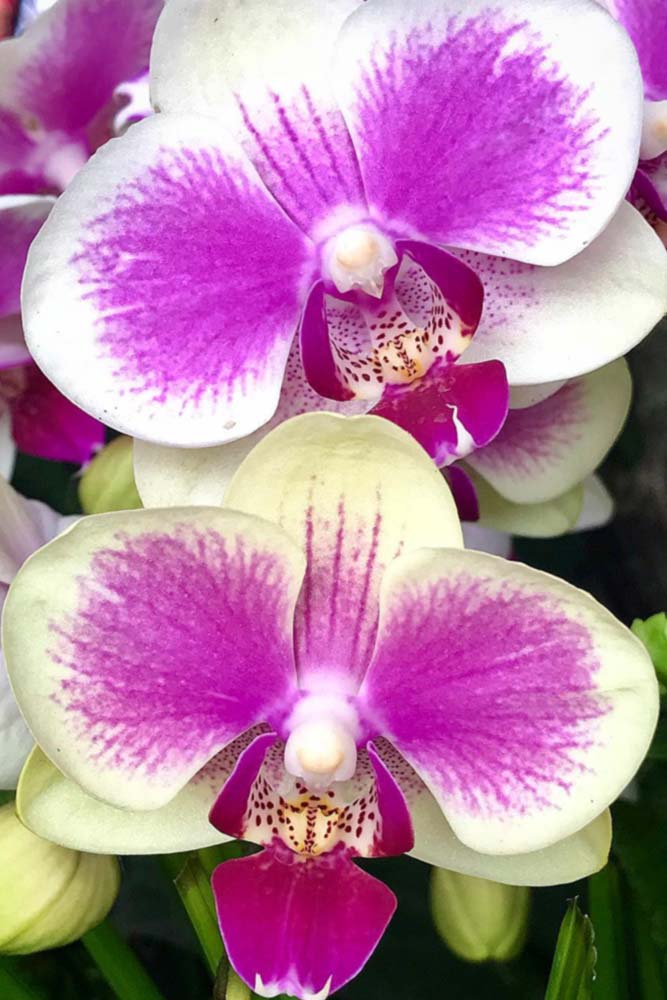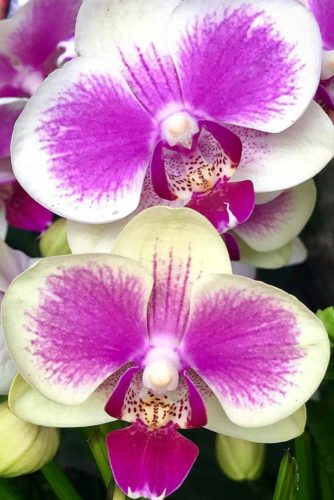 Source: yukilikesart via Instagram
Do you enjoy everything exotic? Then we have the most exotic flower for you among other flowers in the world. Different from all the flowers we all are used to, orchids amaze us with their beauty. With different colors and gradients, they look so delicate and fragile that it is impossible to look at them without admiration.
Breath-Taking Magnolia Blossom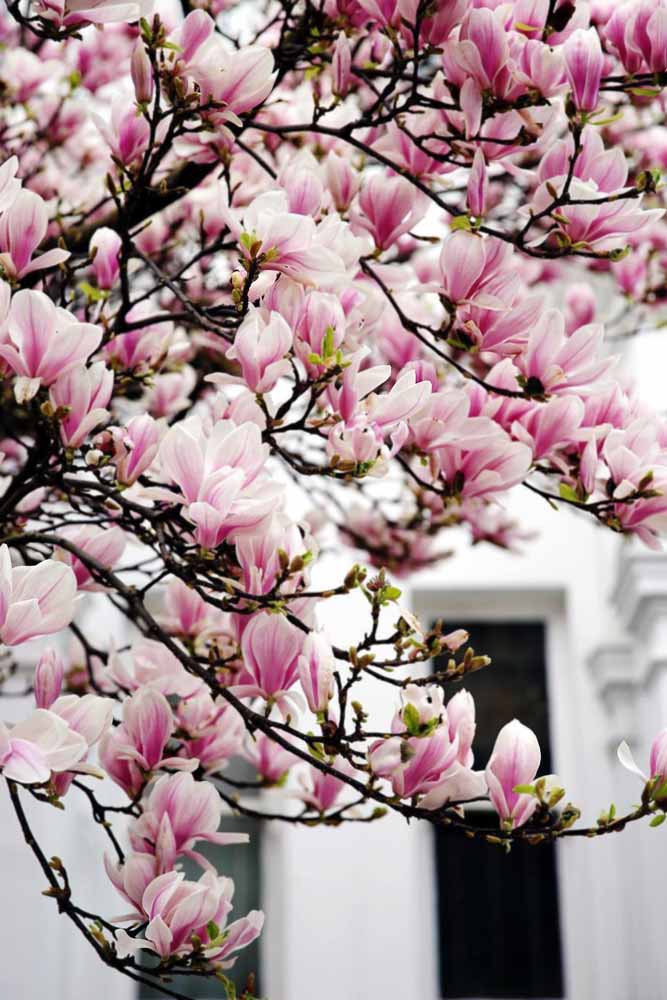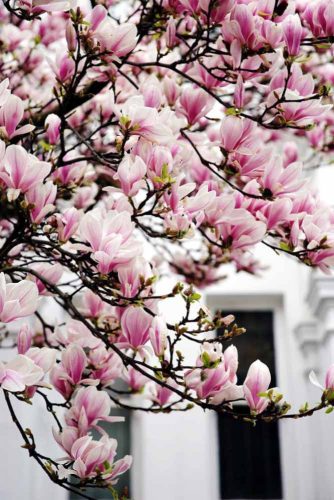 Source: makelight via Instagram
A loving flower of magnolia is the second fascinating one of its kind after a cherry blossom. Super fragile and beautiful, the flower reminds of romance and sweetness. We believe every person is amazed with such a blossom, so why don`t you choose it?
Daffodils - Symbol Of Friendship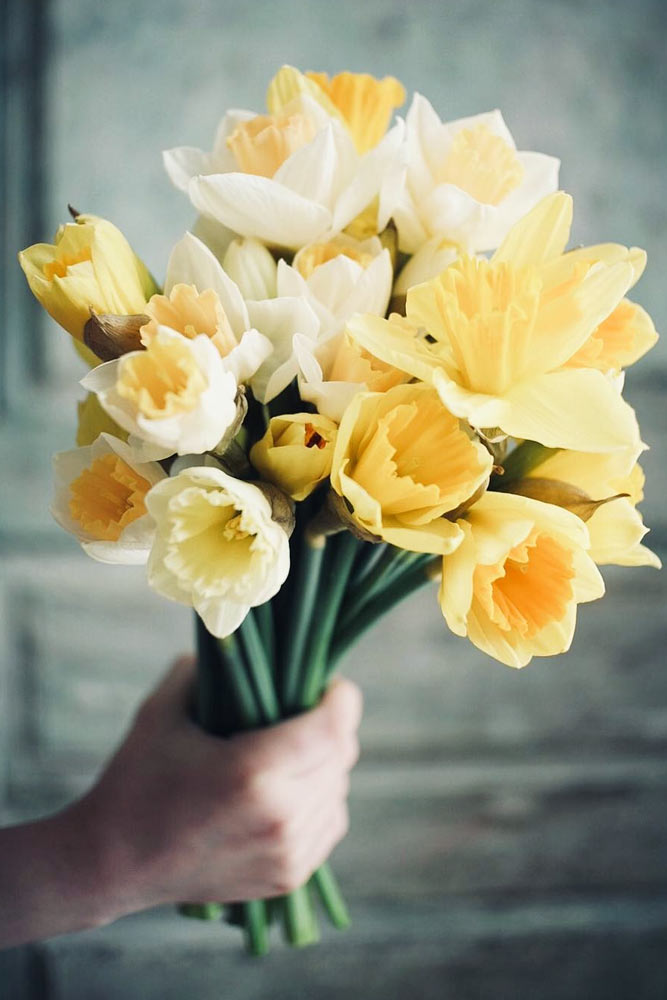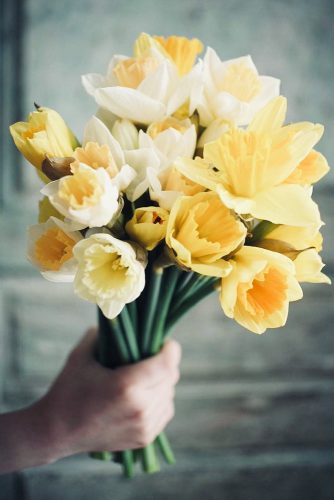 Source: ovesparadis via Instagram
Are you looking for beautiful flowers to amaze your friends with? Then these daffodils will serve you right! Why? They are a symbol of true friendship. A great message will be sent to your loved friend if you present him or her such a lovely flower. Different colors, sizes, and forms can be chosen, so think properly.
Red Passion of Hibiscus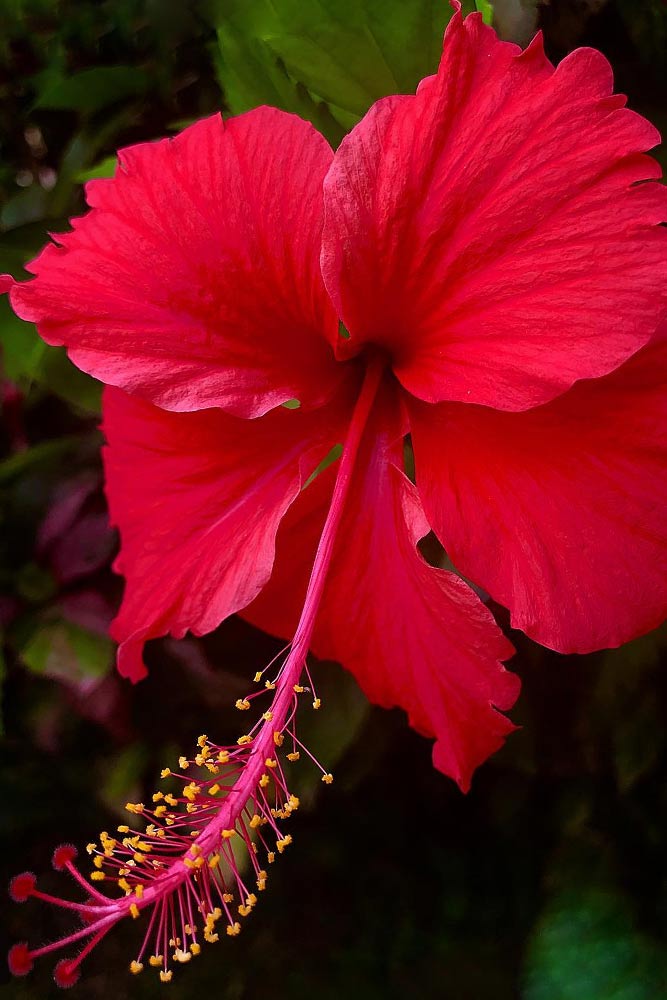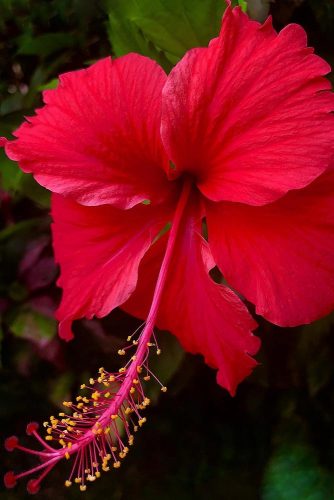 Source: yukilikesart via Instagram
Have you ever heard of hibiscus? We bet you did. Such a gorgeous bud of the flower - it is what we think is a masterpiece of nature. Colorful, bright, tender and powerful at the same time. So beautiful you may lack air after you see it.
Charm Of Hydrangea Blooms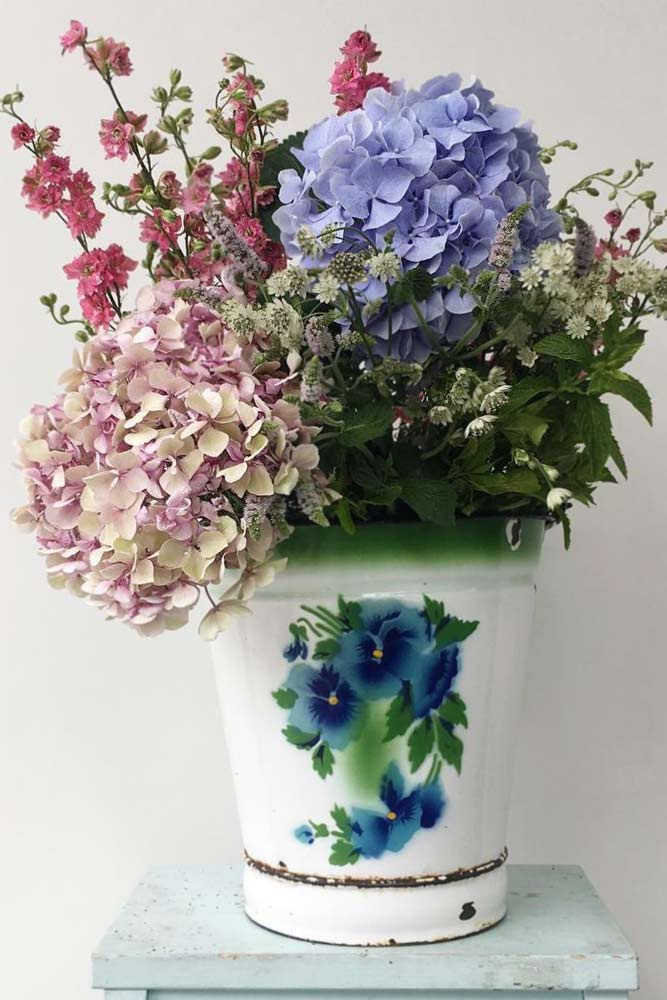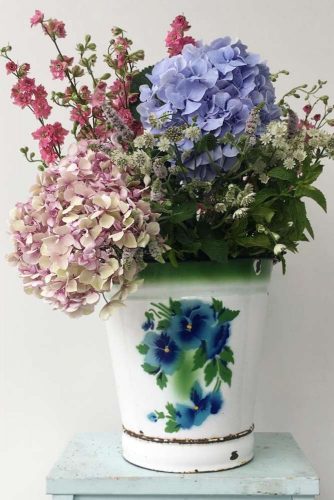 Source: emilyquinton via Instagram
We think that every flower in the world represents love. These charming hydrangea blooms will do the job of showing affection easily. Super fragile, they remind of something lightweight and special at the same time. Of different colors, they are available for you in bright and pastel ones.
Cupcake Blush Cosmos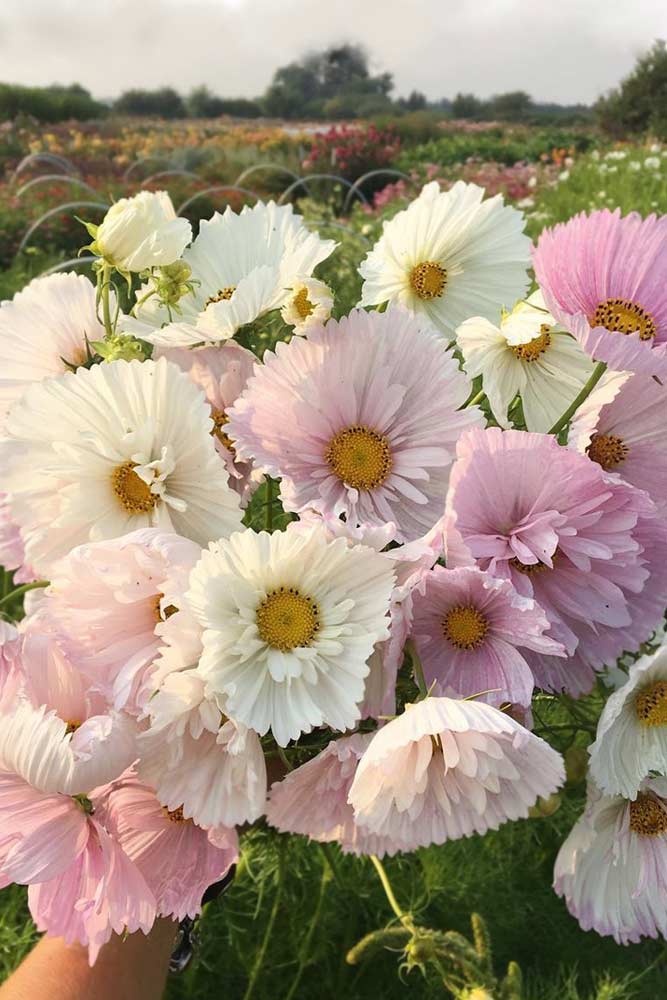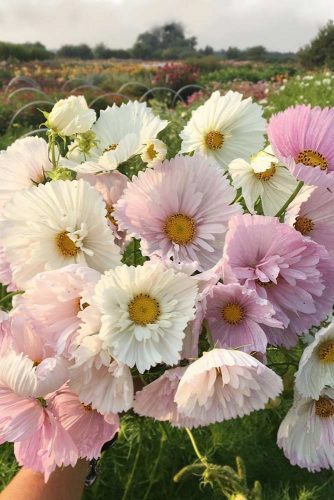 Source: floretflower via Instagram
If you enjoy beautiful flowers of pastel or bright colors, then these cupcake blush cosmos are for you. Of a beautiful form and color, they are just right to show your feelings and thoughts. Consider getting these ones for the person you love or for yourself, and we promise you will become happy just looking at them.
Marvelous Carnations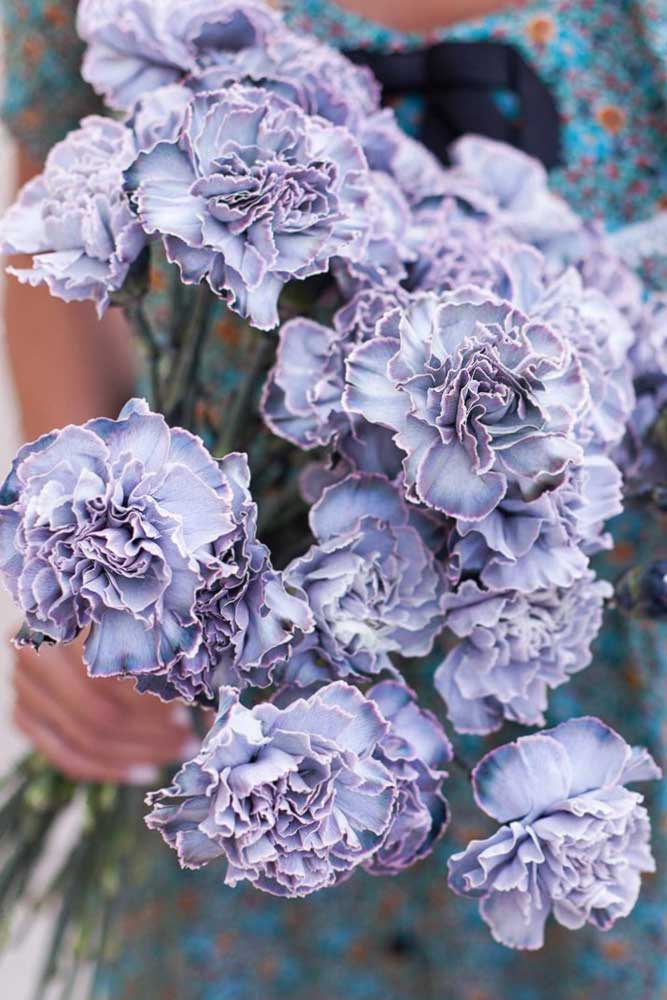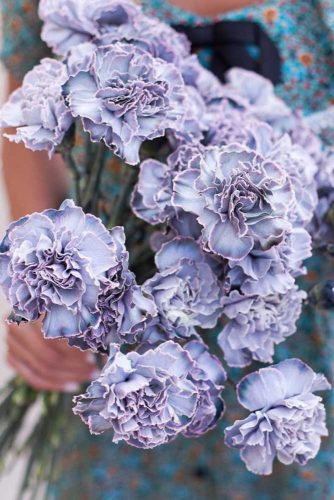 Source: kiosque_by via Instagram
Greek people used these wonderful flowers as embellishments in their crowning ceremonies. That's where these flowers got their name. Carnations come in many colors.
Pretty Sunflowers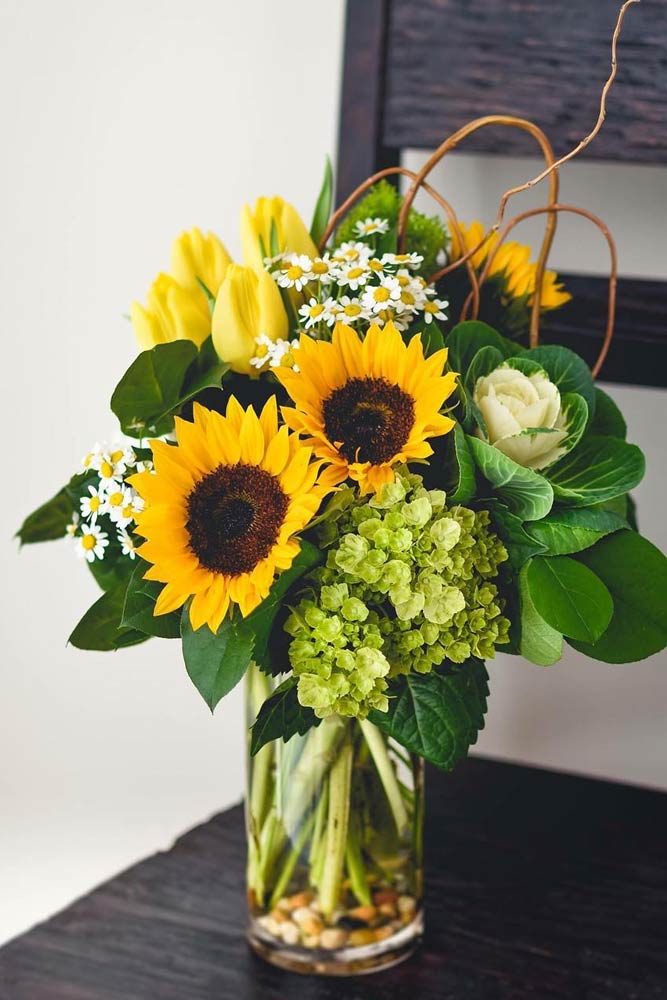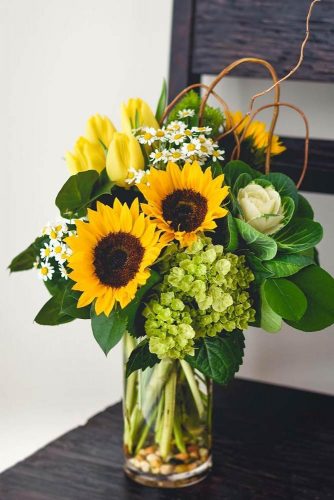 Source: alexiabradach via Instagram
A sunflower combines utility and beauty. People use these flowers not only as decor but also as food and oil. Sunflower seeds are very nutritious. A cheerful
sunflower
is a symbol of the sun, happiness, warmth, longevity, and adoration.
Charming Lilac Blossom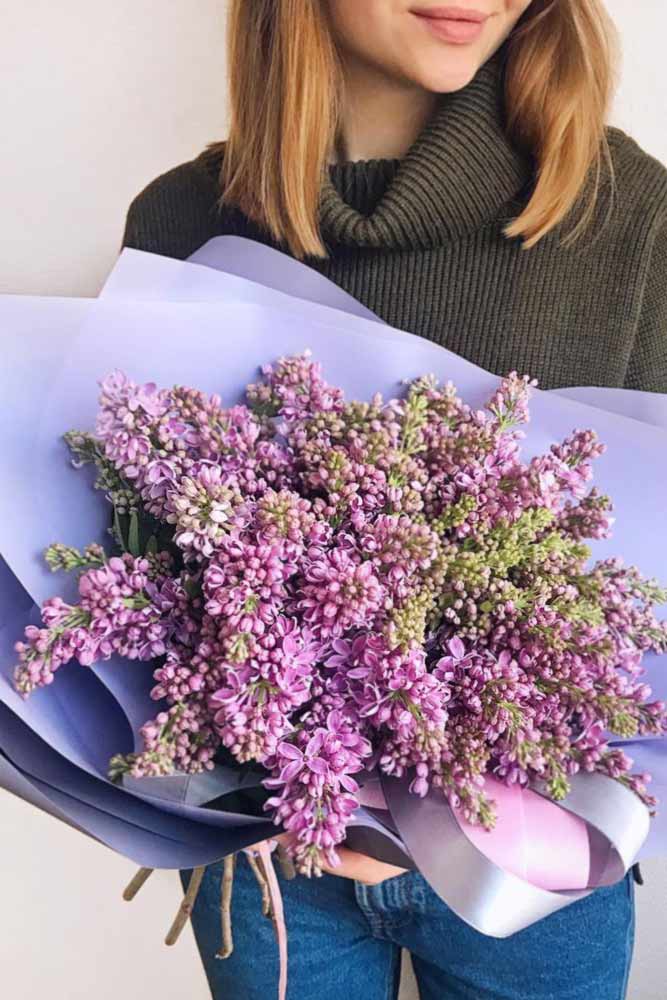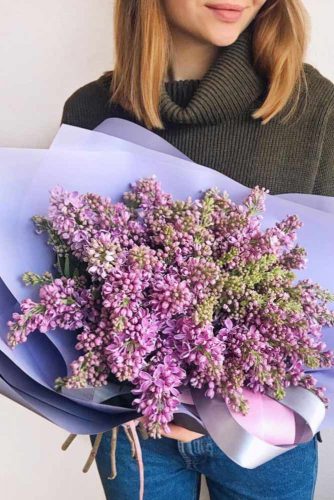 Source: flowers_lab via Instagram
A lilac owes its name to Syringe – a nymph. Lilacs are symbols of the first love, youth, innocence, and sweet sensations. Sometimes lilacs are associated with pride and confidence.
Fragile Pansies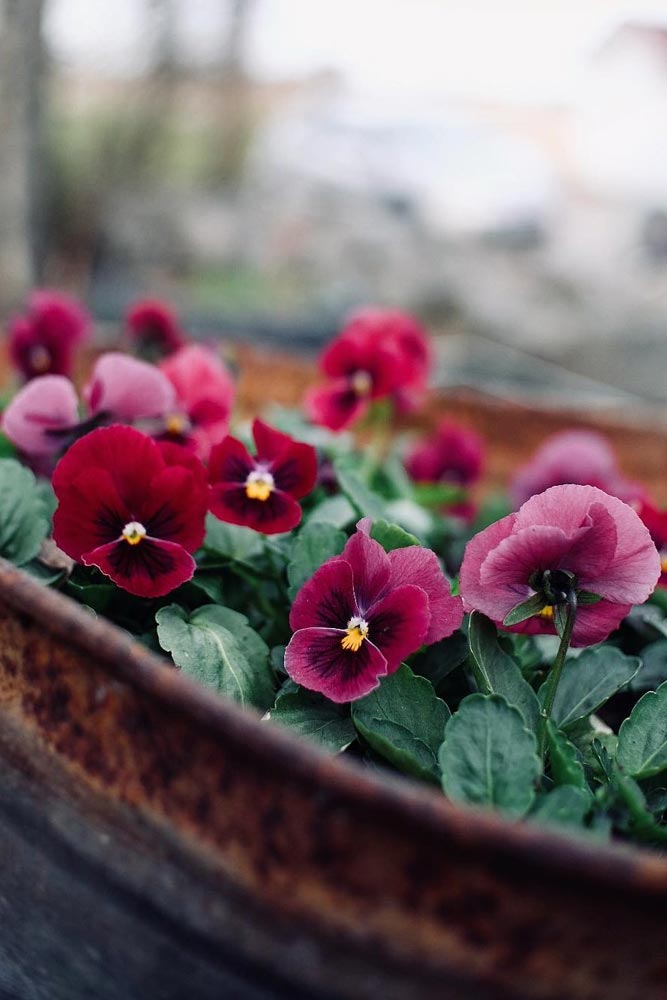 Source: ovesparadis via Instagram
A ansy owes its name to a French noun that is translated 'a thought'. The intense and deep shades of these flowers are truly mesmerizing. These flowers are believed to have telepathic powers.
Perfect Beauty Of Camellia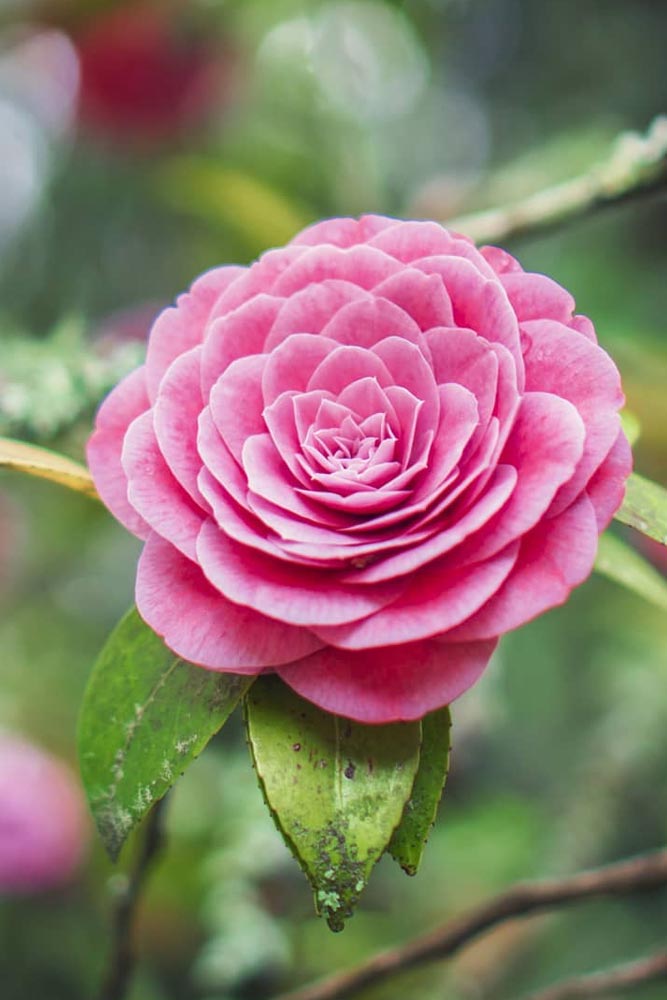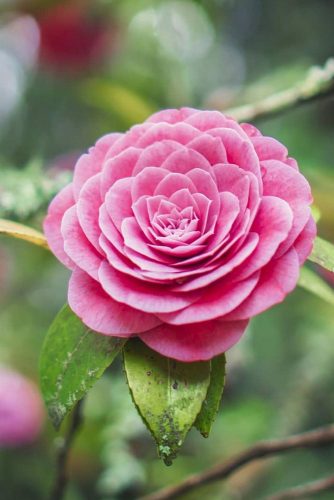 Source: shuerches via Instagram
Camellia flowers are very pretty. Their curves are gentle and their petals are soft and delicate. This flower symbolizes refinement, passion, perfection, and desire. These flowers appear adorable!
Fairy Delphinium Flowers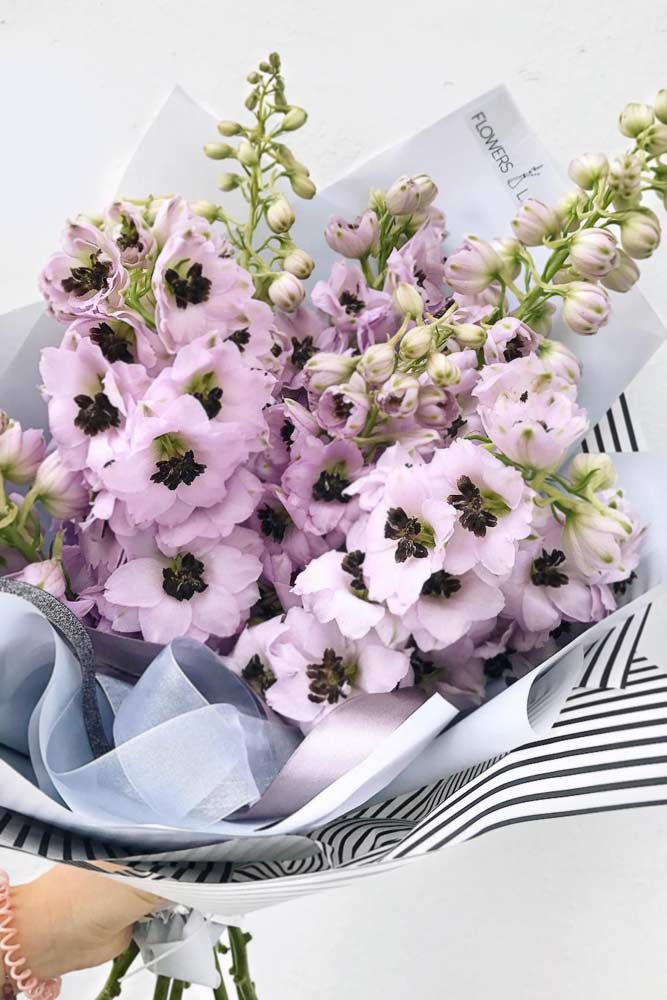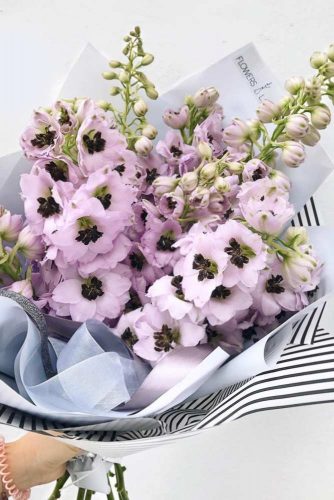 Source: flowers_lab via Instagram
Delphinium is often referred to as a larkspur. These flowers are often associated with heavenly transcendence. They are also considered to be a symbol of an open and kind heart.