Inspiring Ideas Of Graduation Cap Decorations For You
Graduation is without any doubt one of the most important events in our life. Marking an ending of a stage of our life and staring off a new beginning. So many great memories have been made so why don`t you celebrate it by making a special graduation cap? We have some extremely creative ideas that will blow your mind and inspire you for the creation of something beautiful. Are you ready to look through some designs and make the choice?
Graduation Cap Ideas For Girls
Crown Graduation Cap Design
Source: krownedkrystals via Instagram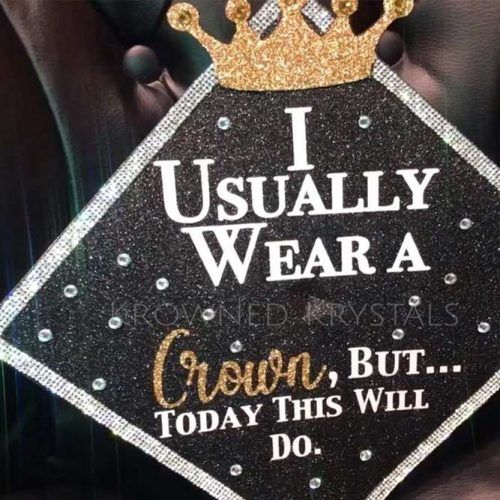 Do you like feeling like a royalty every day of your life? That is the right approach! Feel confident and glow in your own skin not only on special occasions but on a daily basis as well. Would you love to mark that feeling? We know a great way. Make a graduation cap decoration with a crown and you won`t regret your choice. Look how shiny and gorgeous it looks!
Gold Graduation Cap With Flowers
Source: divaliciousplanner via Instagram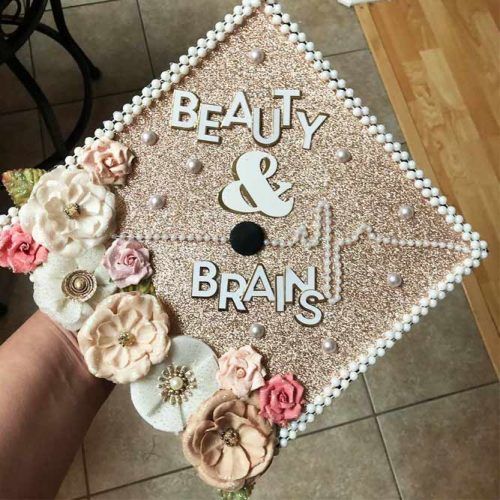 Are you wondering how to decorate a graduation cap? We have plenty of beautiful and interesting ideas. This floral beauty is one of them. Add a few flowers to your cap and trust us, it won't only look gorgeous, but it will also create a special vibe around you and what you want to say.
Painted Cap Design For Graduation
Source: demarcosmark via Instagram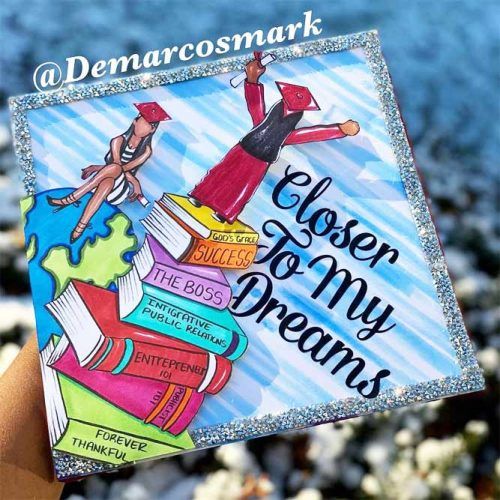 Would you want something more original than a classic black graduation cap? Here it is. If you are good with painting, it is a great way to show your talent to the world. Transfer your thoughts to your graduation cap and get so many compliments about the artwork you have done when you graduate!
Pink Graduation Cap With Mean Girls Quotes
Source: midwestmermaidart via Instagram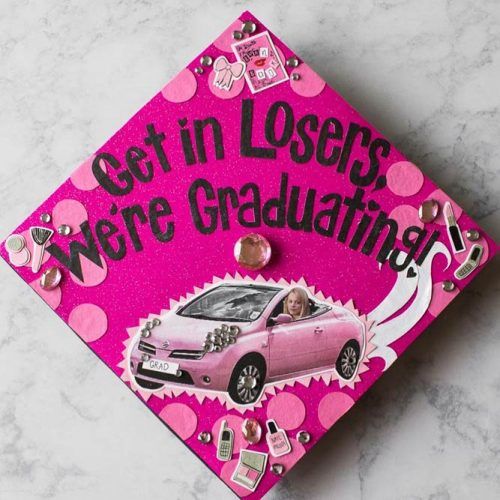 Mean Girls is the classic teenage movie that shows what high school is really about. It is a funny and iconic way to show your school who is the queen there. We promise you that everyone will be so excited about the look of your graduation hat that you will be shocked!
Sisterhood Graduation Cap Idea
Source: midwestmermaidolivia via Instagram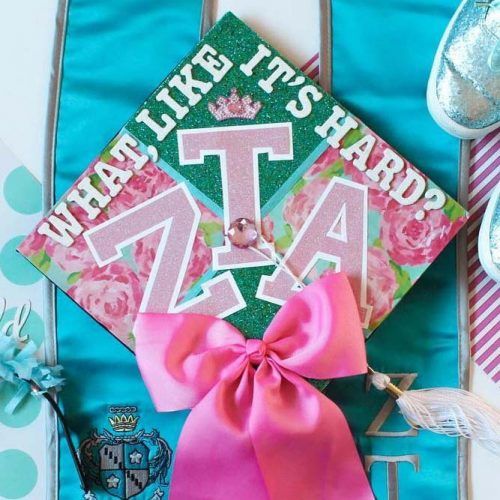 Among other graduation cap designs, this one truly stands out, what do you think? How gorgeous this idea looks? A sisterhood graduation design would be rocking at the ceremony!
Graduation Cap With Pearls And Crystals
Source: threetwentynineco via Instagram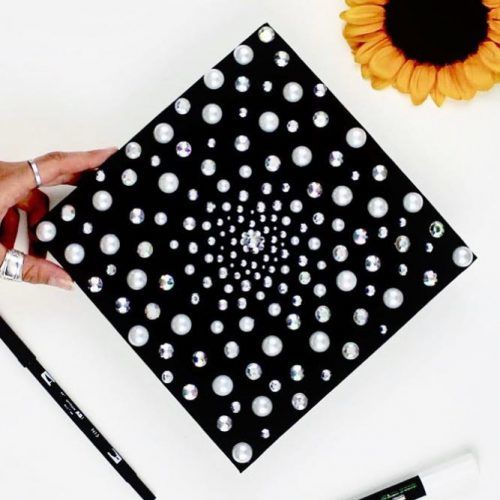 Pearls and sparkles are the trendiest today in the fashion world. Do you consider yourself the fashion icon? Then decorating your graduation hat with such styling materials is a must. The most classy and good-looking idea that will be actual through the years. Trust us, looking at pictures where you are wearing it, you won`t cringe even for a second.
Graduation Cap Designs For Boys
Simple Black Cap With Quotes
Source: jessicaspapercraft via Instagram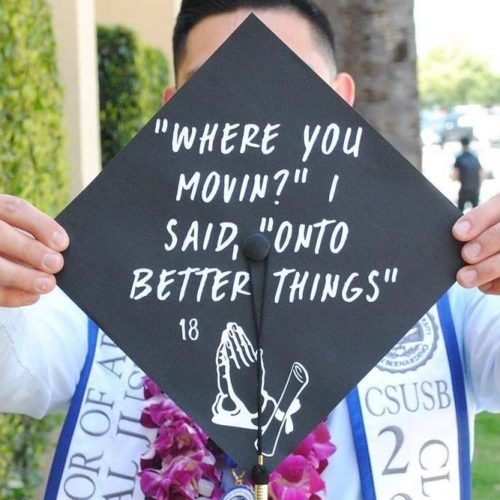 Boys, boys, boys, there are so many cool ideas that you can rock on graduation! What is your personal favorite? Cause we think that we have found ours. Quotes. True classic that will never get old. Write something that really matters and makes this day significant and you won`t be disappointed.
Dead Pool Graduation Cap
Source: joystrulydecor via Instagram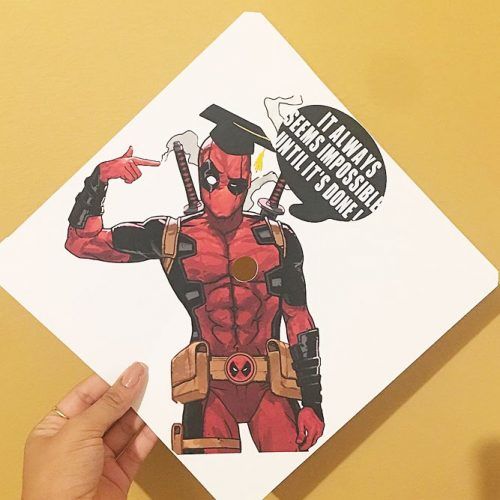 You graduation hat can be so much more than just black color. Imagine putting a dead pool picture with a quote. Isn`t it impressive? Modern and fresh it will show the world how progressive you are in everything. Daring and loud, isn`t it what we can say about this graduation cap?
Spongebob Cap Design For Graduation
Source: ninashandcrafted via Instagram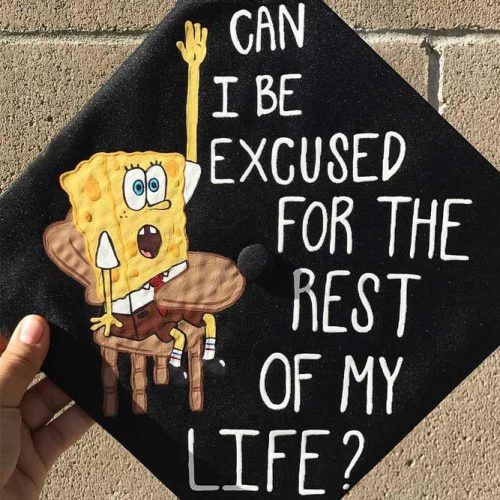 A cartoon graduation cap is always a good idea even when you are old enough to go to university. Make this iconic SpongeBob graduation design for yourself and you will be so happy with the result. Stay a child inside forever.
Funny Cap Design For Graduation
Source: anachong03 via Instagram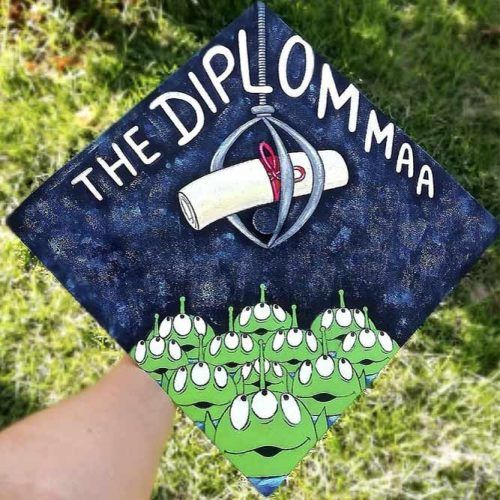 There is always that funny guy at school that makes everyone laugh with no exception. Are you him? Then don`t even doubt and make a joking funny graduation hat that will make everyone smile even on the last day.
Marvel Grad Cap Design
Source: anachong03 via Instagram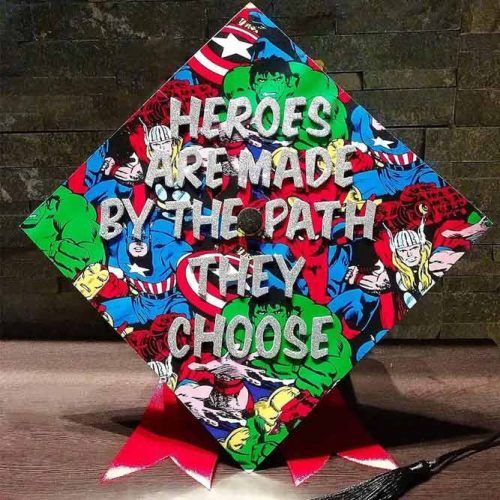 Marvel movies are iconic and are legendary to our modern generation. If your favorite movie is from this company, then you are obliged to make the picture turn on your graduation cap.
Graduation Cap With Jumpman Logo
Source: thehairsurgeon_ via Instagram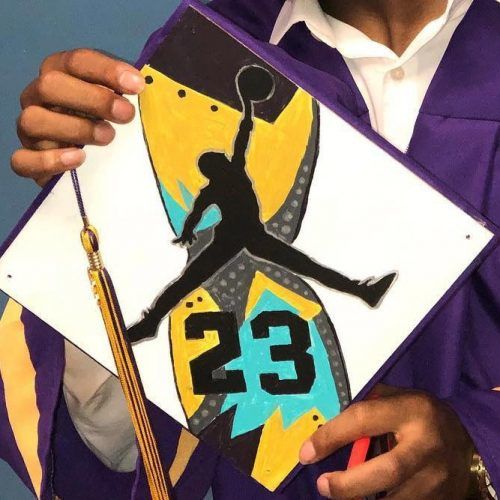 Is basketball your life and you can`t imagine yourself without such an energetic kind of sport? Put a legendary logo onto your graduation hat then. Such a legendary image will make it clear what your true passion through life is.
3d Caps Designs For Graduation
Adventure 3d Graduation Cap
Source: lecommacaroline via Instagram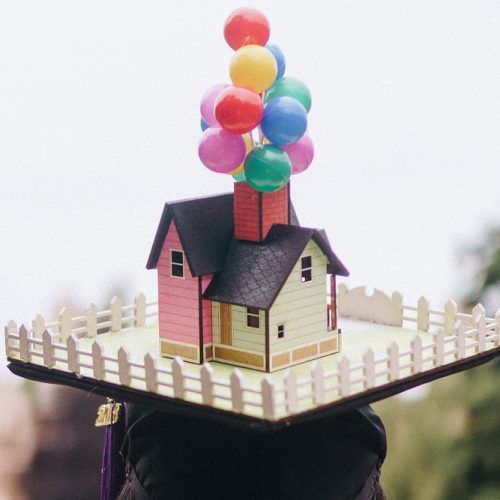 3D Graduation Hats will for sure make you stand out from the crowd. Would you love to have that effect? Then choose a design for yourself and get creative. What about this adventure graduation cap? How gorgeous it looks! So much detailed work can`t be ignored! The message is clear and loud if you have watched the cartoon. A fantastic idea.
3d Graduation Cap With Flowers
Source: thehairsurgeon_ via Instagram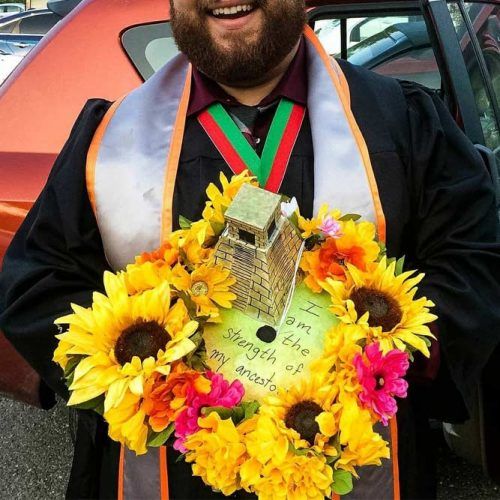 Do you remember another idea we have prepared for you with flowers? Well, it gets even better! Why don`t you make them 3d? How beautiful these floral graduation caps are! Grace the celebration day with even more beauty and everyone will love how it turns out.
3d Graduation Cap With Butterfly
Source: chuladesignco via Instagram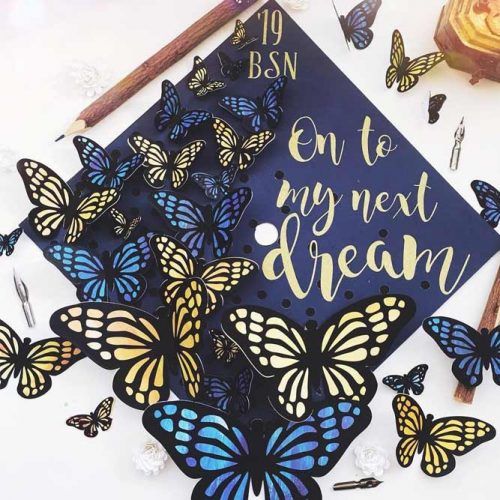 Butterflies usually portray freedom and beauty. If that is what you want to show to the world, then this idea is for you. Make your graduation cap not only beautiful but also creative and dreamy.
Future Specialist Graduation Cap Ideas
Future Doctor Graduation Cap
Source: thehairsurgeon_ via Instagram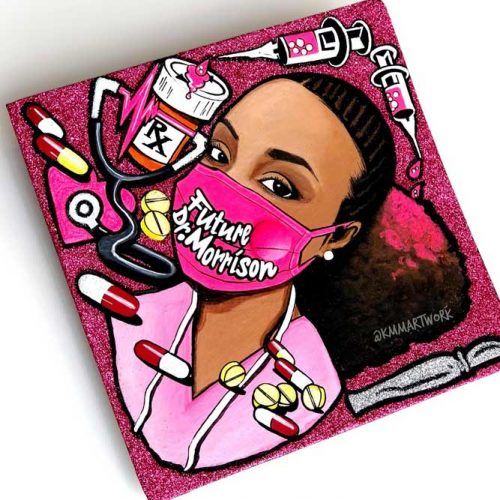 Everyone has a dream profession that they would really want to become the job of their life. What is yours? Why don`t you imagine yourself at it and put it onto your graduation design? An idea that really stands out and is creative enough to make heads turn.
Psyched Graduation Cap
Source: thehairsurgeon_ via Instagram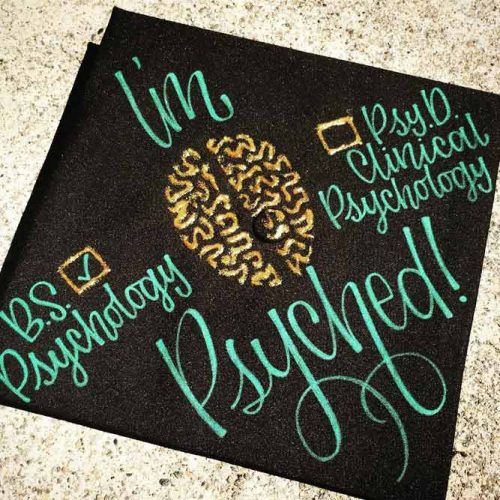 If you see yourself working in psychology, who don`t you show it to the world? You know, that when you portray something you make it appear in your life. Don`t you want it to happen to yourself?
Social Worker Cap Design For Graduation
Source: threetwentynineco via Instagram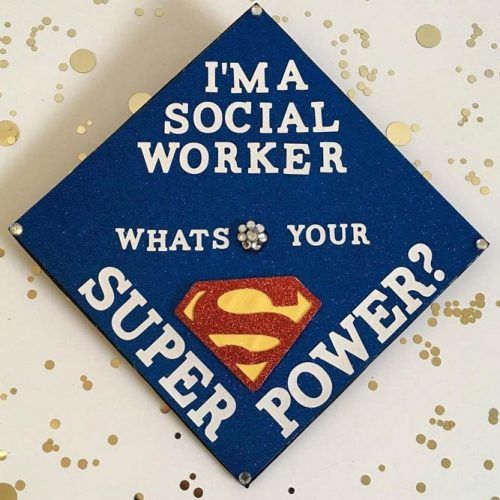 Being a social worker is a great job that brings so much kindness and helps so many people. Is that your career of choice? If yes, then bring it into the world while picturing it on your graduation hat. A first little step that will make you closer to the job of your dream.
There are so many wonderful ideas for a graduation cap that it may get difficult sometimes to make a choice. What do you think? Choose the one that makes your heart beat faster and you won`t make a mistake.
FAQ: Graduation Cap
Is graduation cap right to left?
Before the ceremony, tassels are worn on the right side of the cap, then moved to the left after obtaining a diploma or when the speaker instructs you to do so.
Why do you throw your graduation cap?
Graduates were given their new officer hats upon graduation, believing their midshipman hats redundant, prompting them to toss the old ones into the air as a symbol of celebration. Throwing hats in the air is now widely recognized as a symbolic act to end a chapter in the life of a graduate.
How do I fix my graduation tassel?
Turn the tassel over and thread the suspension cord end through the center of the tassel head, pulling it completely through. After that, go back through the tassel head with the needle. Tie a knot on the two ends of the suspension cord that will be hidden beneath the tassel body. Re-hang your tassel after it has been fixed.
Was this article helpful?