By:

Glaminati Media

| Updated:

06/07/2018
Short Bob With Blue And Purple Hair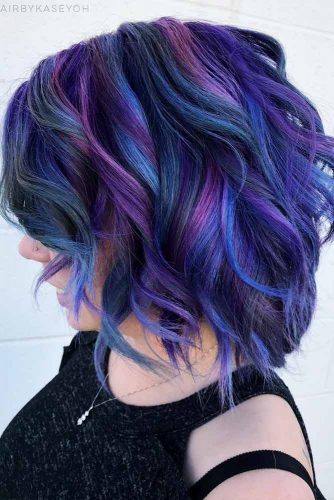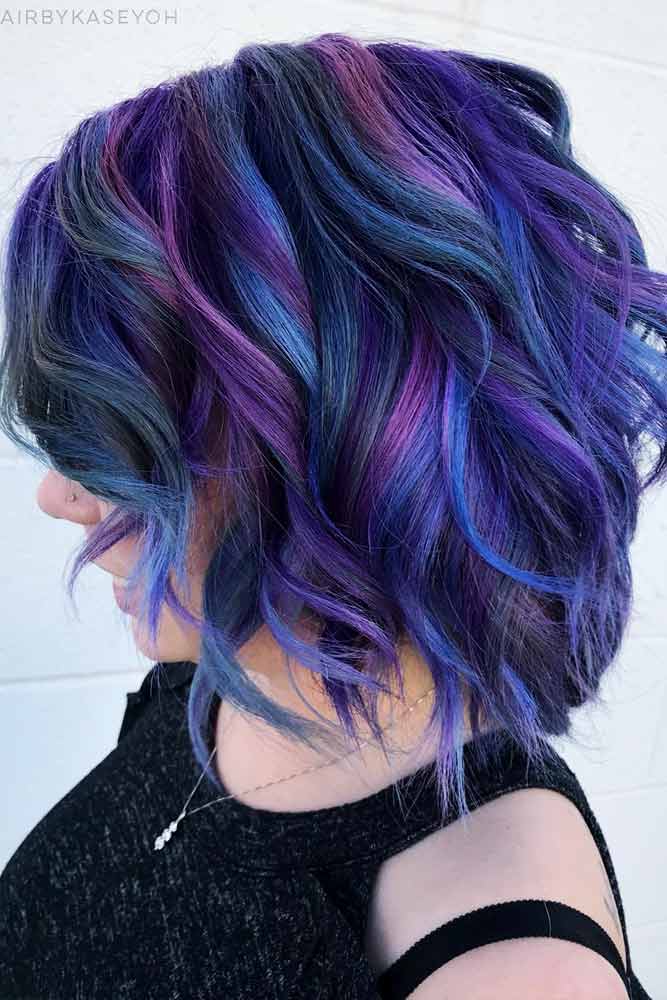 Do you like the mesmerizing shades of blue and purple shown in this picture? Great! But which hues will work for you?
If your skin has a warm undertone like olive or yellow, go for warmer blue and purple hues. And in case you have a cool undertone, it's better to choose dye in cool shades of purple and blue.
Blue Bob Hairstyle With Purple Ombre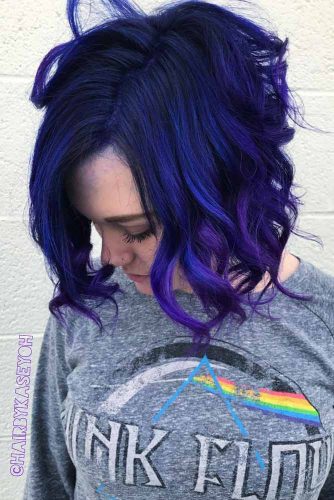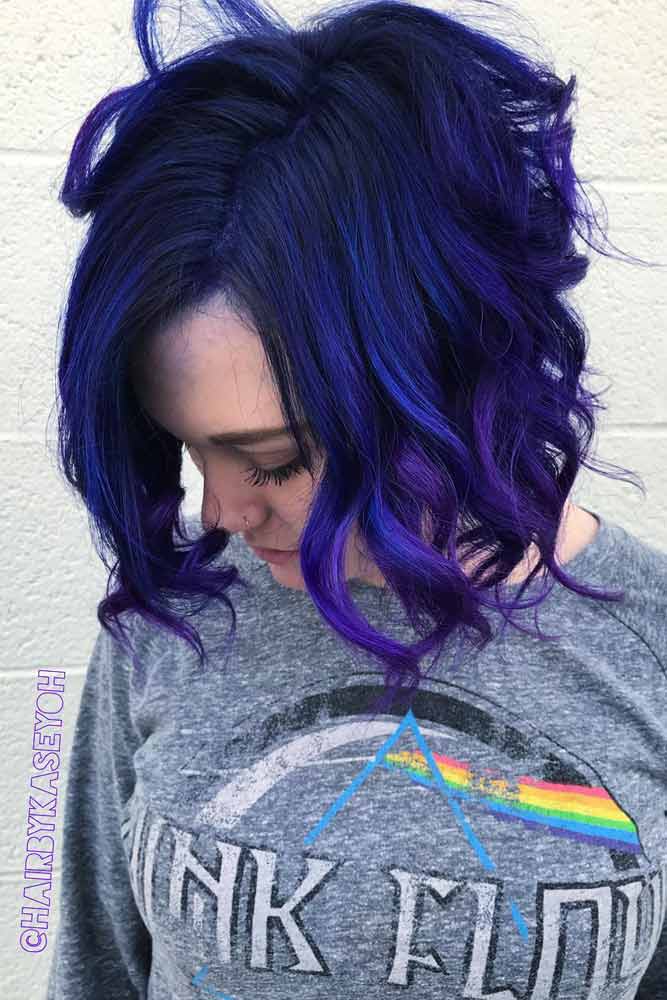 Do you like bright hair color ideas? Then this bob hairstyle with blue and purple ombre might work great for you.
Keep in mind that this hair color can be achieved only if you get your tresses bleached. Well, unless your natural hair color is platinum blonde, of course. Most bright, unnatural shades are not permanent. It means that they can't lift your hair color lighter, comparing to its current state. Such dye can only deposit color. Thus, pre-bleaching is something inevitable if you go for dye, not for alternative hair coloring techniques.
Blue And Purple Curly Mohawk Hair Style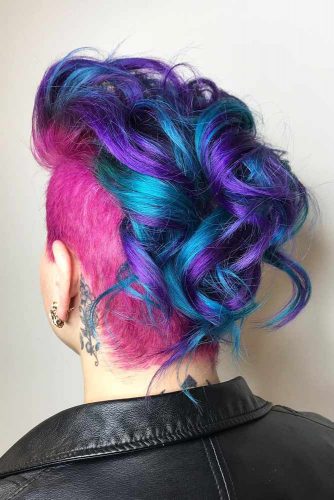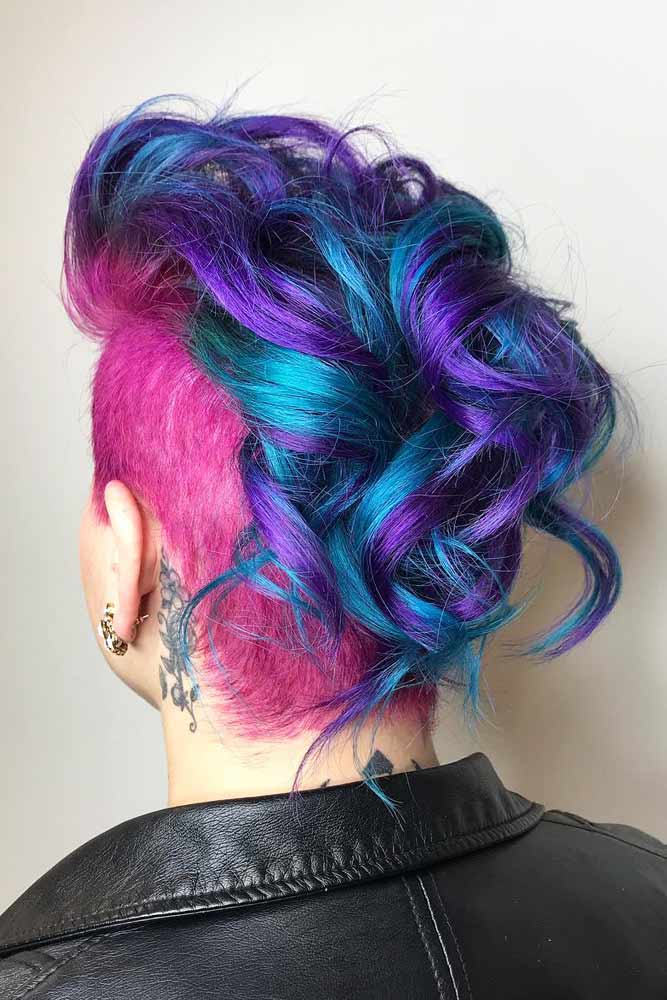 This bright purple and blue curly Mohawk is so daring. And what will it take to get such a hair color? Well, we can tell you that do not expect to get it at once. It is a process. First, the tresses are bleached. But this will cause damage. So, the health of your tresses should be restored before adding some color. And there is a chance that bleaching the tresses once won't be enough. So, it may take a while. But the result will worth waiting!
Straight Layered Bob Haircut With Blue And Purple Color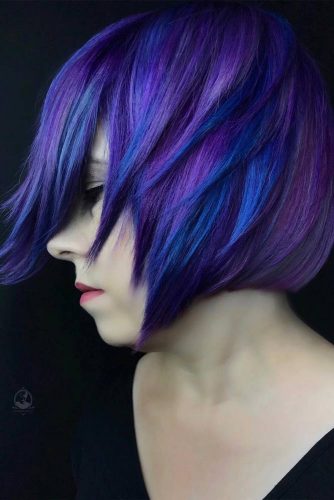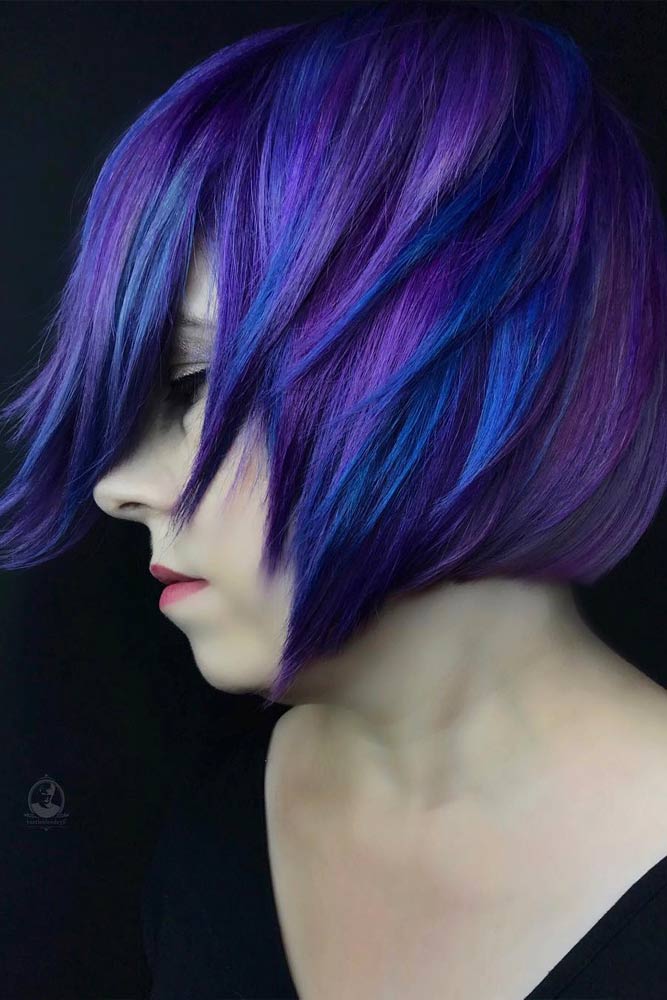 We really love this blue and purple short hair style for its vividness and ability to attract much attention. But is it possible to achieve such an outstanding result without any bleach? Well, only if you agree to get a temporary result, then yes, it is possible.
Apply hair chalk/gel. Chalk is mixed with water before the application. And gel is applied to dry tresses. Both options are washed out with shampoo right away.
A vibrant color can also be achieved with the help of vivid-colored hairspray. It is also rinsed away at once – just one wash will be required to get rid of the color.
Bob Haircut With Bangs For Blue And Purple Hair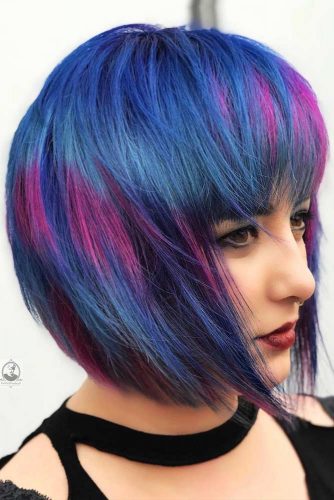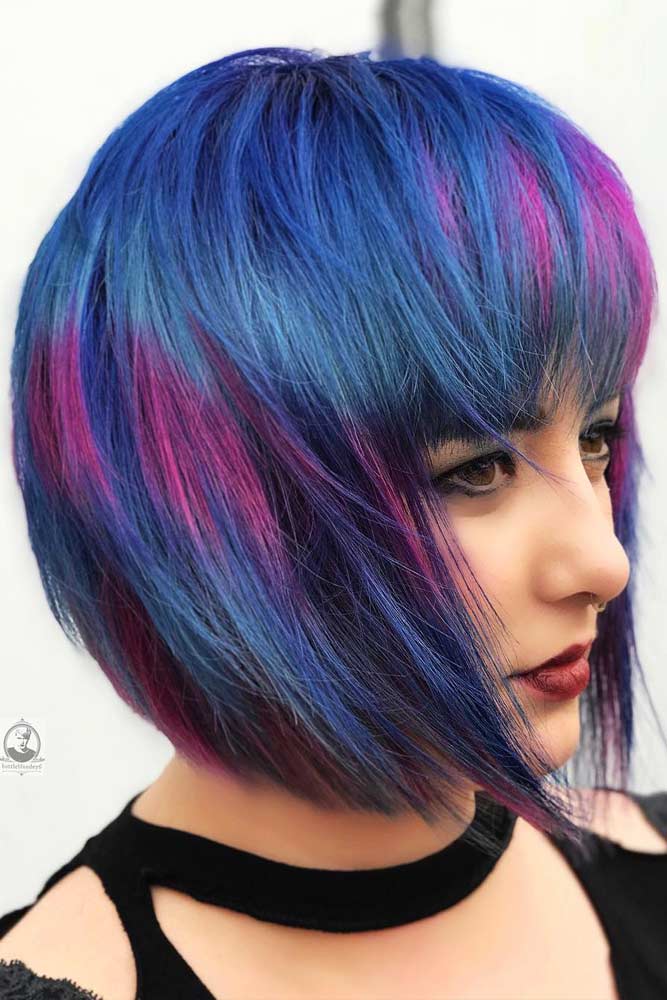 This bob haircut with a bang appears spectacular when paired with a purple and blue combo. And we can conclude that it is either a fresh dye job or the color was maintained properly.
By the way, the vibrant hues like these need special maintenance. Use shampoo and conditioner for dyed hair only. Otherwise, the hues will fade too soon. Also, nourish your tresses with coconut oil or mask regularly.
Galaxy Wavy Bob Hairstyle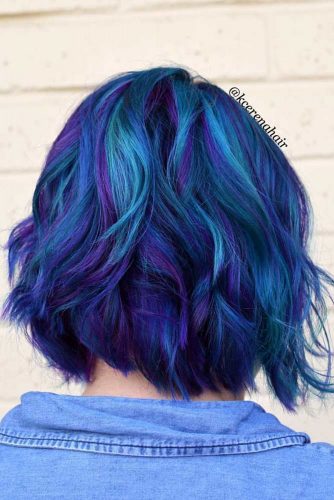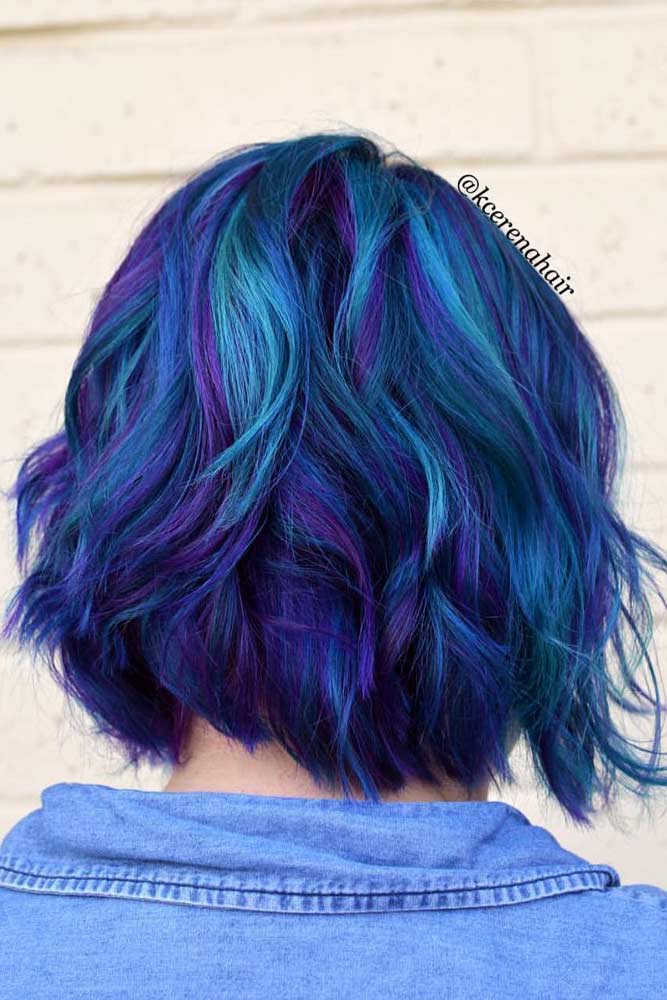 A wavy bob is eye catching on its own, but when you have blue and purple hair, we can guarantee that all eyes will be on you wherever you go. And these soft waves accentuate the vivid hues so nicely, don't you agree?