There is so much fun going on with all the short hairstyles that we have at hand these days, that it is hard to forget about some basic 'dos that we have been used to since a very young age. What we have in mind are cutesy pigtails. Surely, you want to say that the hairdo is for little girls, but we are going to try to convince you that the style is back in fashion these days. So, what we would advise you is to set your stereotypes away and give a 'do another chance. We assure you – it is going to be worth it!
What Is A Pigtail Hair? Do Pigtails Have To Be Braided?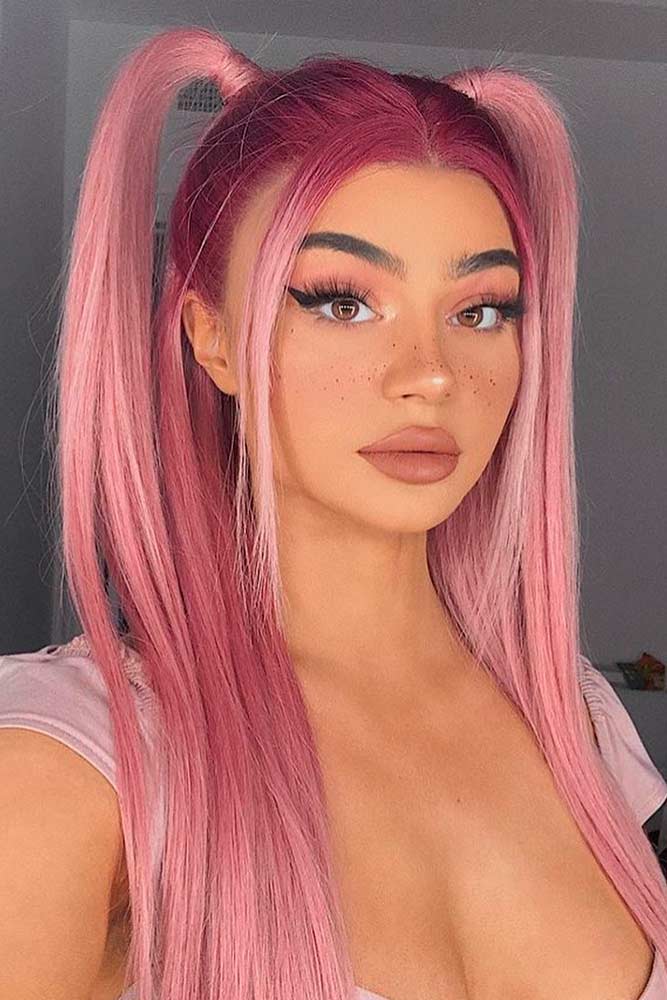 Credit photo: instagram.com/hair_slayerz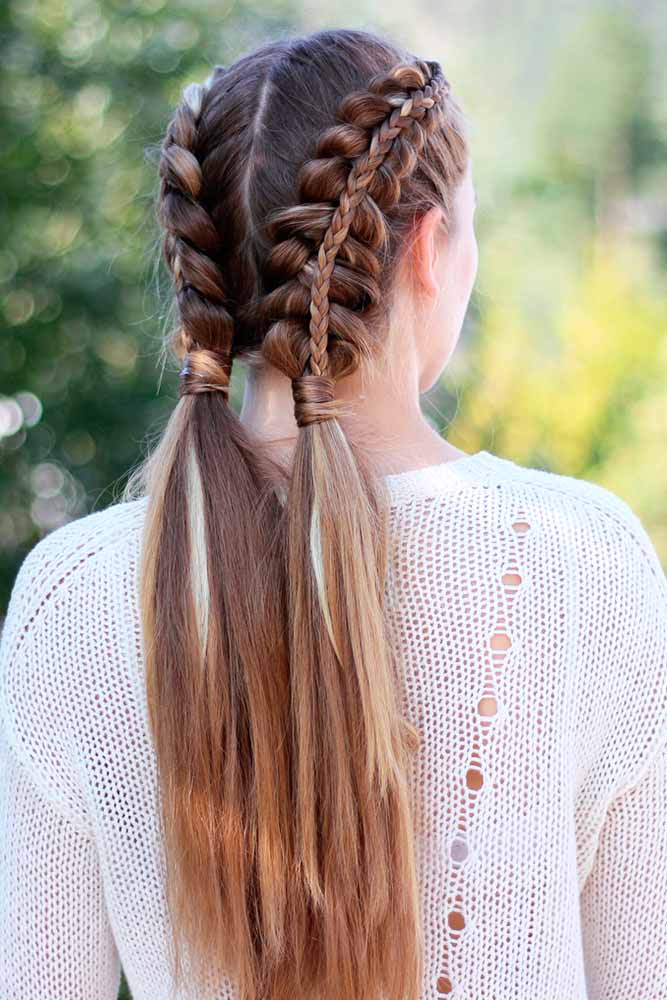 Credit photo: instagram.com/prettyhairstyleess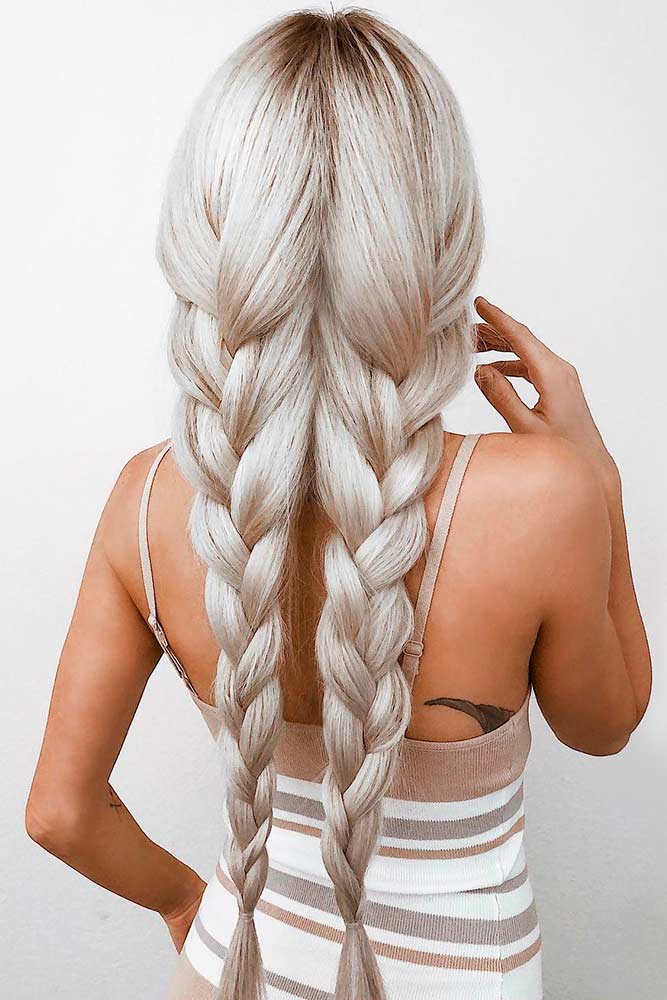 Credit photo: instagram.com/emilyrosehannon
If you wonder about the definition of pigtails, it is safe to say that it is a section of hair, or rather two sections that are tied at the back or the sides of your head. Very many people think that pigtails can't be braided. However, that is a pretty misleading and limiting assumption since braided pigtails do exist, and we are going to introduce a bunch of those to your attention today.
Why Are Hair Pigtails Called Pigtails?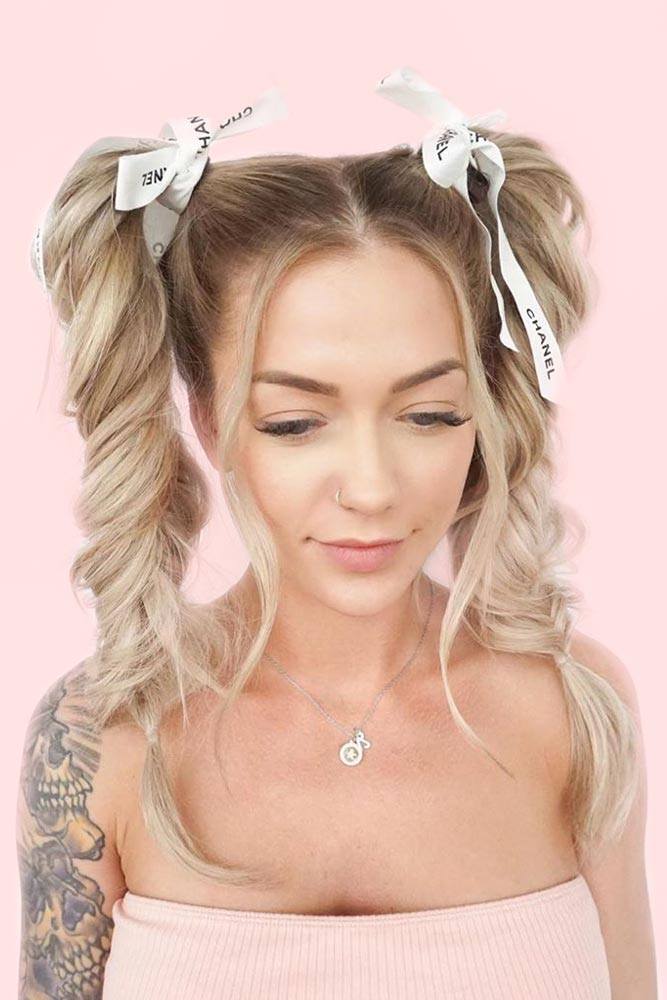 Credit photo: instagram.com/lo.rean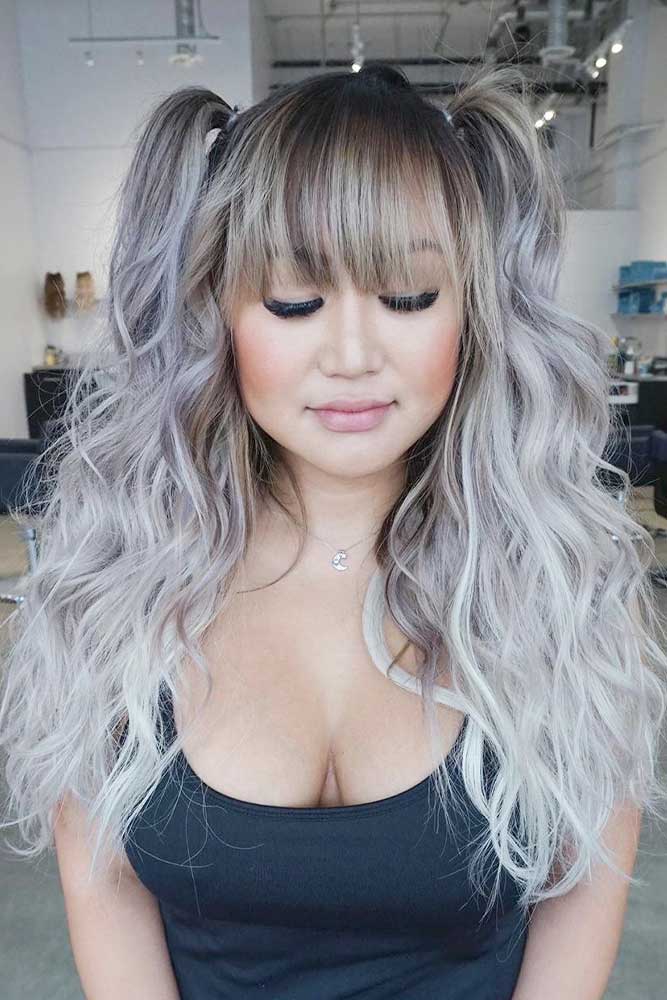 Credit photo: instagram.com/lo.rean
When you think about pigtails hairstyle, and you wonder why on Earth is the hairdo named that, the first thing that comes to mind is actual pig tails. However, the name did not come from the pigs. The fact is that this type of hairstyle has been in use for hundreds of years, if not more. The first time the name was mentioned was around the 17th century, and it described a twist of tobacco. The thing is that when tobacco leaves are twisted so that they dry out faster, they resemble a pig's tail. Later on, the name was applied to braids that resembled those same twisted tobacco pigtails. Nowadays, the look may have altered a little, but the name remains.
Do Pigtails Look Childish? At What Age Should You Stop Wearing Pigtails?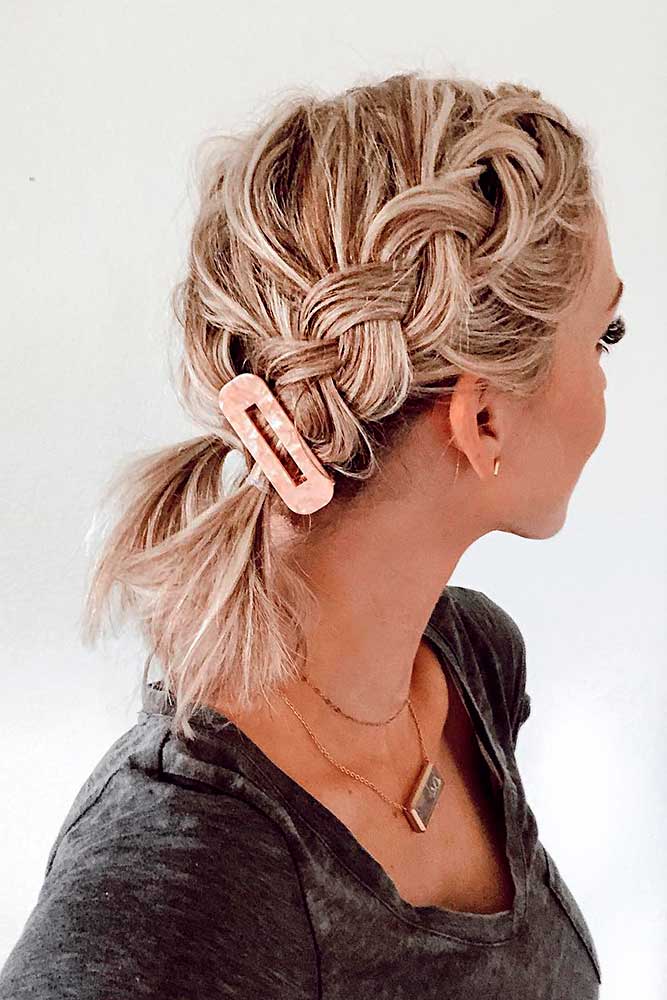 Credit photo: instagram.com/anniesforgetmeknots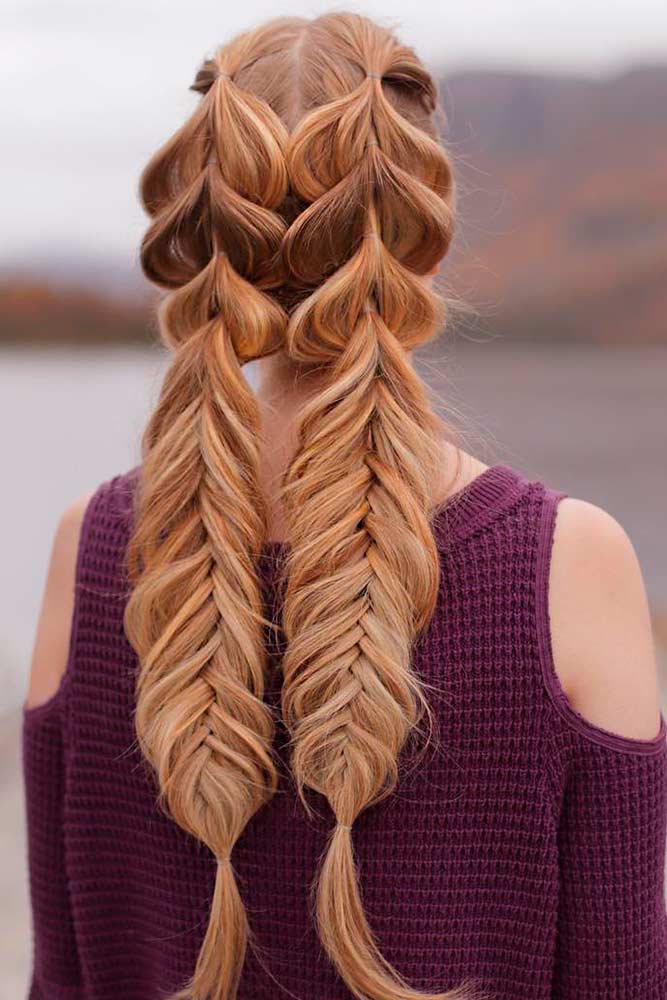 Credit photo: instagram.com/aurorabraids
Very many women refrain from wearing pigtails is because they think them to be the hair attribute of little girls. Well, it depends upon the way you wear those pigtails since there are many, and some of them are anything but childish. Even two high pigtails hanging from your sides can look mature enough if you want them to. just before you think that the hairstyle is not for you, you need to be aware of all the options available. There is no age limitation on pigtails, you can trust us on that!
How Do You Do Pigtail Hair?
There are many worthy ideas of pigtails that deserve your attention. It is very easy to grant a simple childish 'do that peculiar mature vibe. You can experiment with Dutch braids, buns, French braids, and whatnot. We are going to share a list of tutorials with you just to give you a taste of what you can create if you have a proper inspirational guide at hand.
Braided Pigtails

Pigtail braids are one of the easiest and fastest ways to create incredible hairdo. Here are the steps to take to succeed with the look:
Brush your hair well.
Middle part your hair down.
Secure one section while working on the other.
Start braiding one part from the top.
Secure it halfway down.
Repeat the process with the other hair section.
Pull on your braids a little to make them look more voluminous and exquisite.
Done!
Voluminous Dutch Braids

Another type of braid pigtails would be Dutch braid pigtails, and this is how you should do them:
Start the process by parting your hair down the middle.
To make a proper Dutch braid, you should start with one section at the hairline.
Proceed with the braiding process underhand.
Add new pieces as you go down.
Stop at the nape of your neck.
Repeat the process with the second part of your hair.
Flip the ends to make teardrop buns.
Tug on the braids to add some more volume to the 'do.
Space Buns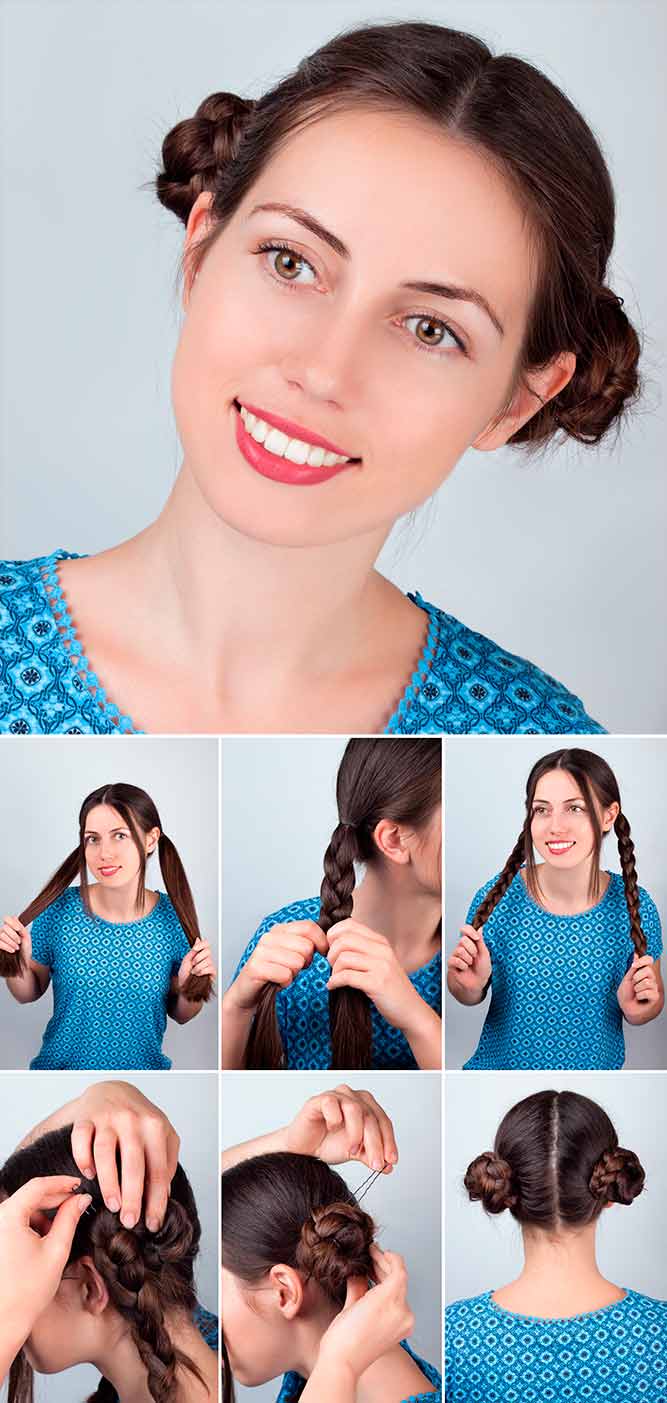 If you are in love with the way space buns look like, we are going to help you create fancy pigtail buns here too:
Part your hair down the middle.
Secure both sections of hair on the ear-level.
Braid one section down and secure it with a hair tie.
Repeat with the other section.
Twist the braided section around to create a bun.
Secure the bun with bobby pins.
Replicate the process.
Ready!
Pigtails Braids

Another simple and lovely tutorial on our list will teach you how to create easy-going low pigtails.
Take your favorite hair band and tie it on the top of your head while your hair is loose.
Now, section the hair into two parts.
Split each section into three strands.
Create a loose braid out of the three strands.
Tie the braid.
Repeat the process with the other section.
So Cute And Stylish Pigtails Hair Ideas
If you are just as mesmerized with lovely pigtails are we are, then this compilation of some more inspiring looks will make you more than happy!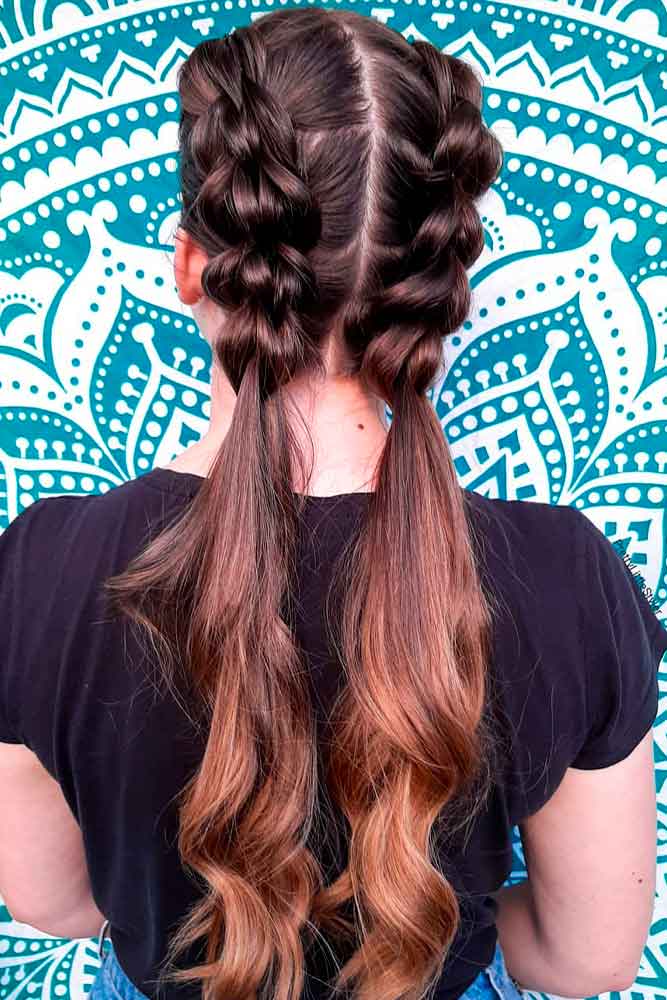 Credit photo: instagram.com/pretty.little.styler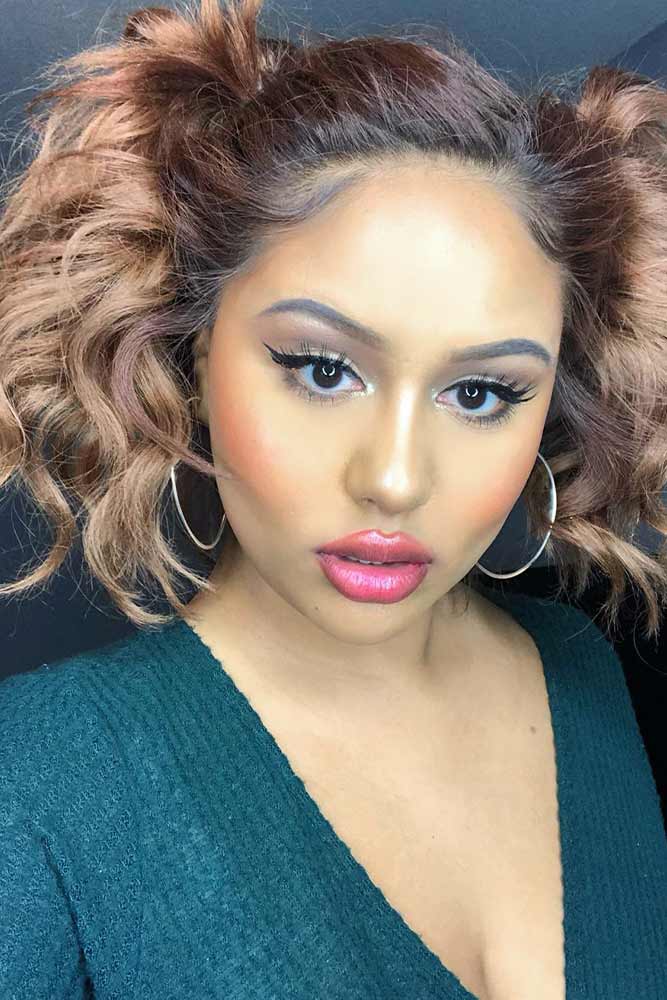 Credit photo: instagram.com/gloriabeauty___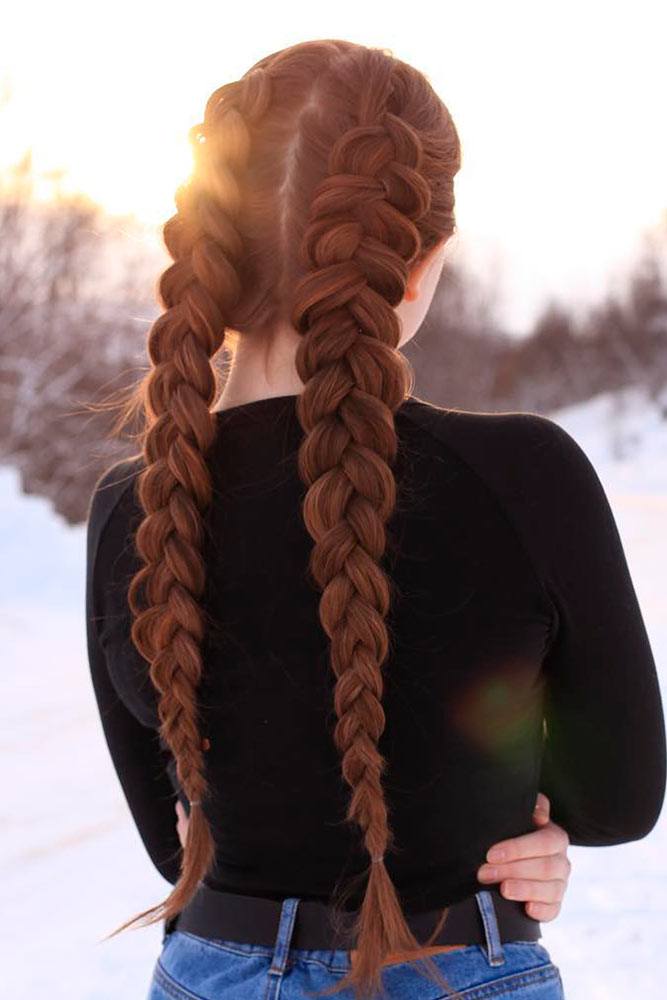 Credit photo: https://www.instagram.com/aurorabraids/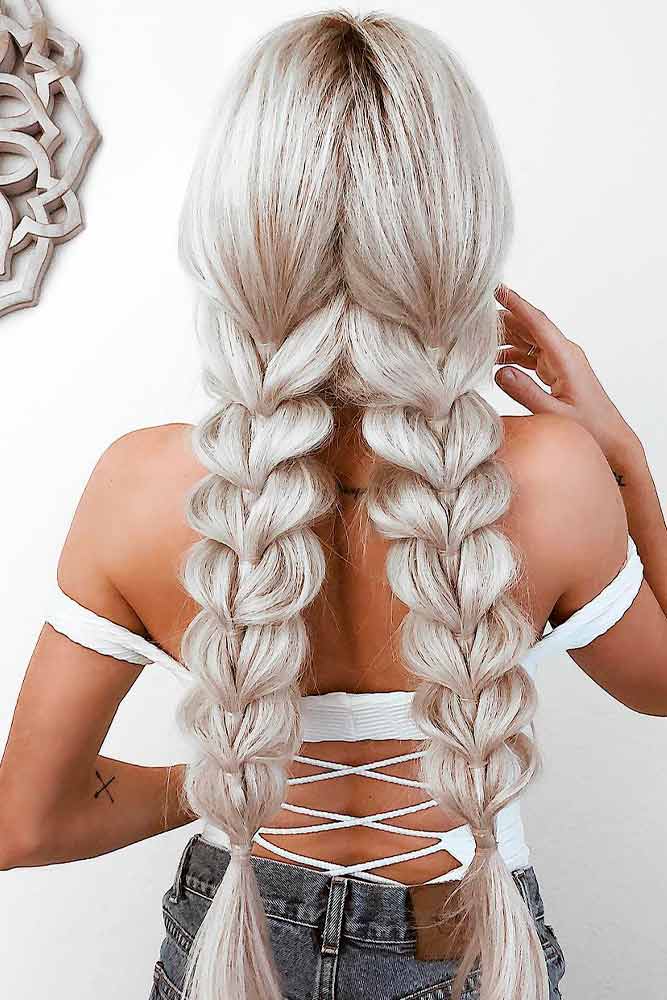 Credit photo: instagram.com/emilyrosehannon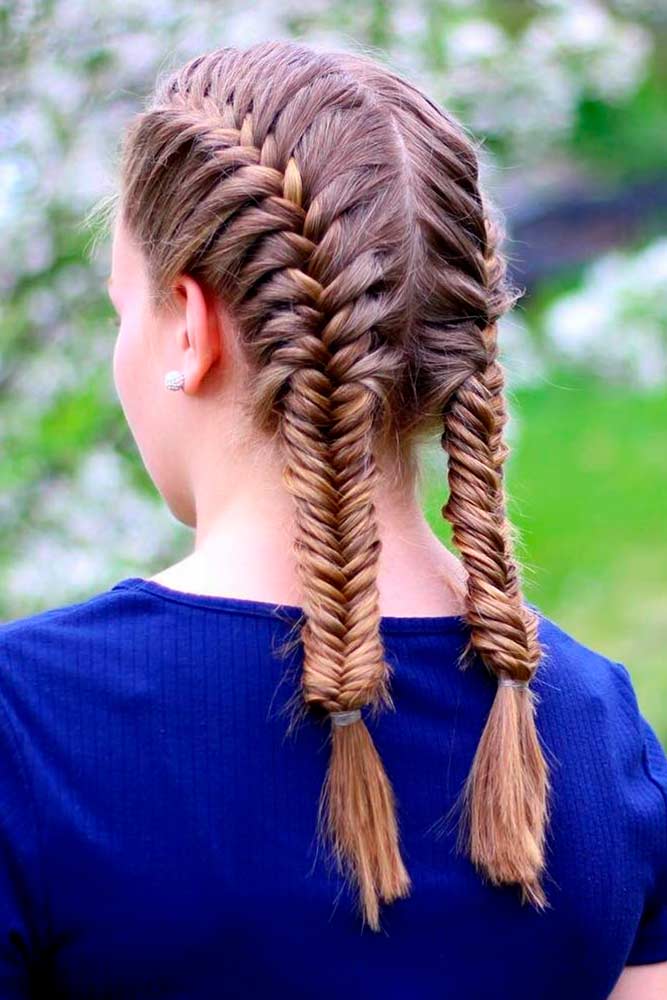 Credit photo: instagram.com/prettyhairstyleess
It is time you reconsider something that you used to wear when you went to the elementary. What we have in mind are the cute pigtails. By the by, the trend is getting more popular with every day. Make sure that you are not lagging behind!
REFERENCES:
In the context of hairstyles, the usage of the term pigtail (or twintail or twin tail) shows considerable variation. Source
Pigtails have been around for probably about as long as hair itself. Source
Get inspriation from the latest celebrity hairstyles, expert tips from makeup artists, and more! Source
FAQ: Pigtails
What does it mean when a woman wears pigtails?
Young girls where pigtails because it's cute. Grown women rarely wear pigtails because it isn't quite mature. It's not a style that is associated with maturity, but with youth and innocence. When women wear pigtails it creates a feeling that they're a little childish. Women usually only wear pigtails if they're trying to be sexy in a little baby way.
Can a man wear pigtails?
Yes, men were famous for wearing pigtails throughout the history. For instance, Chinese boys and men used to wear braided pigtails in the 17th century as a sign of dignity and manhood.
However, if a man has a wide face, pigtails will only accentuate its roundness. In this case a pulled back pony or a manbun is better. Pigtails look more flattering, if a man has narrow face. Moreover, wearing pigtails in front of ears can hide large ears.
Was this article helpful?