Let's be honest - blue black hair is anything but usual hair color. Of course, with the recent tendencies, there is rarely any tint that will surprise you. However, once you see how magnetic the hue is and how many variations to it there are – you will surely fall in love with it. Taking all that into consideration, we figured that if you decide to try the hue out – you need to be fully aware of all the tiniest details on the matter. Besides, that fact that Ri-Ri and Katy Perry have already sported the shade should inspire you to push the boundaries!
What Is Blue Black Hair Color?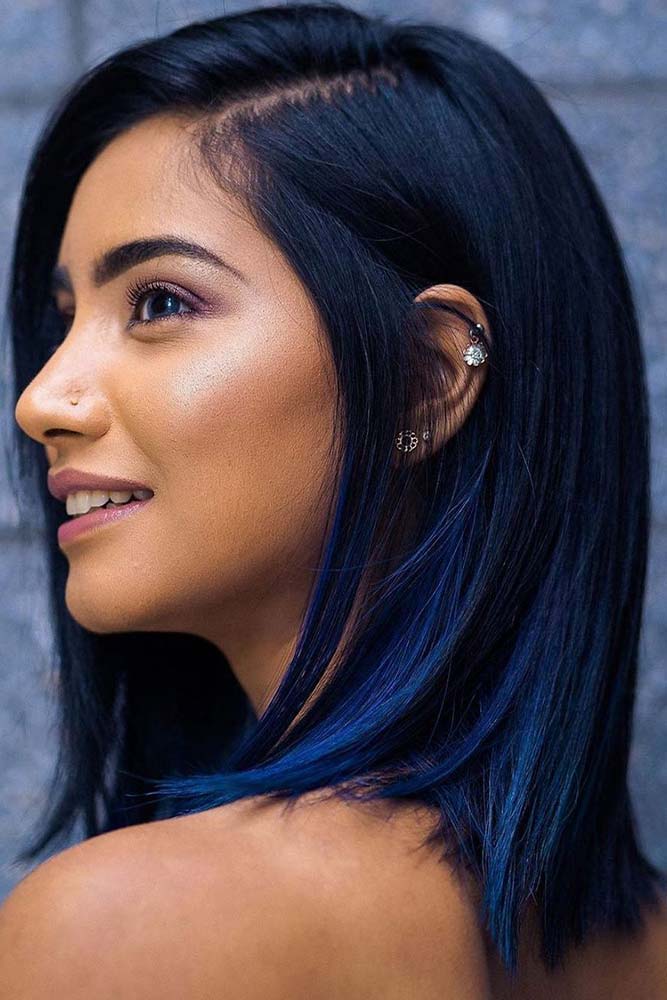 Credit photo: instagram.com/ava_adolfbiecker
When you start to brood upon as to what blue black hair dye is and what is that special vibe that it grants to your hair, there is a list of things to bring up. First things first, black blue is a definite and successful union of these two colors. It may seem that two dark hues will never result in anything too vibrant, but the assumption is a misleading one. The beauty of this color is that it can remain quite subtle when you need it that way and then shine to its fullest scale when the subtleness goes away.
Is Blue Black A Natural Hair Color?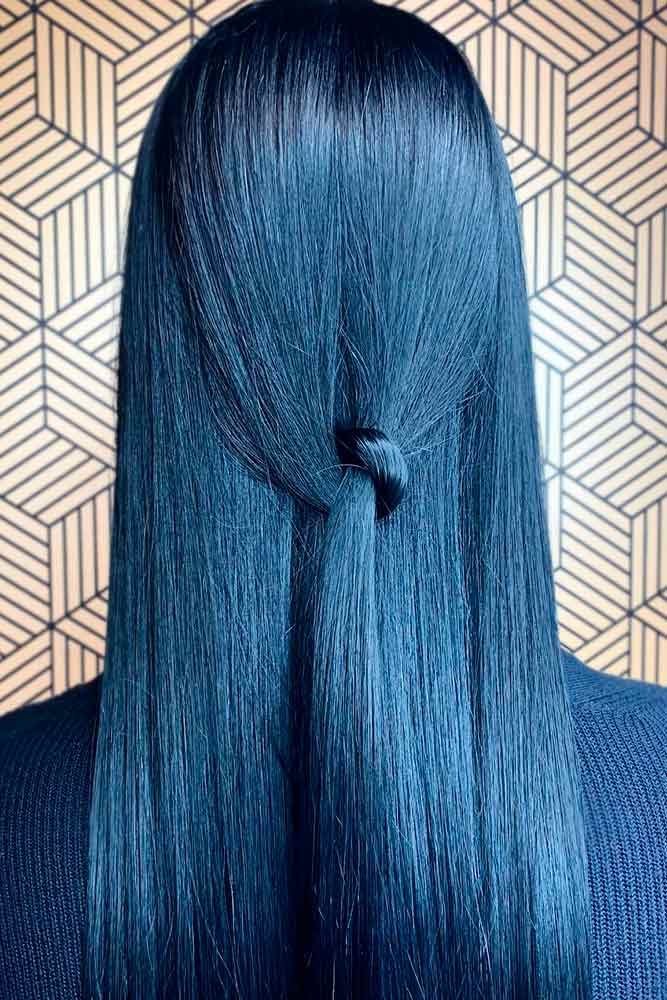 Credit photo: instagram.com/tashdollars
You need to understand that black, blue hair is usually achieved as a result of the dye mix. There are rumors that some people are born with a blue undertone to their black hair, but such people are extremely rare. In the vast majority of cases, you can get the color artificially only.
How To Get Blue Black Hair?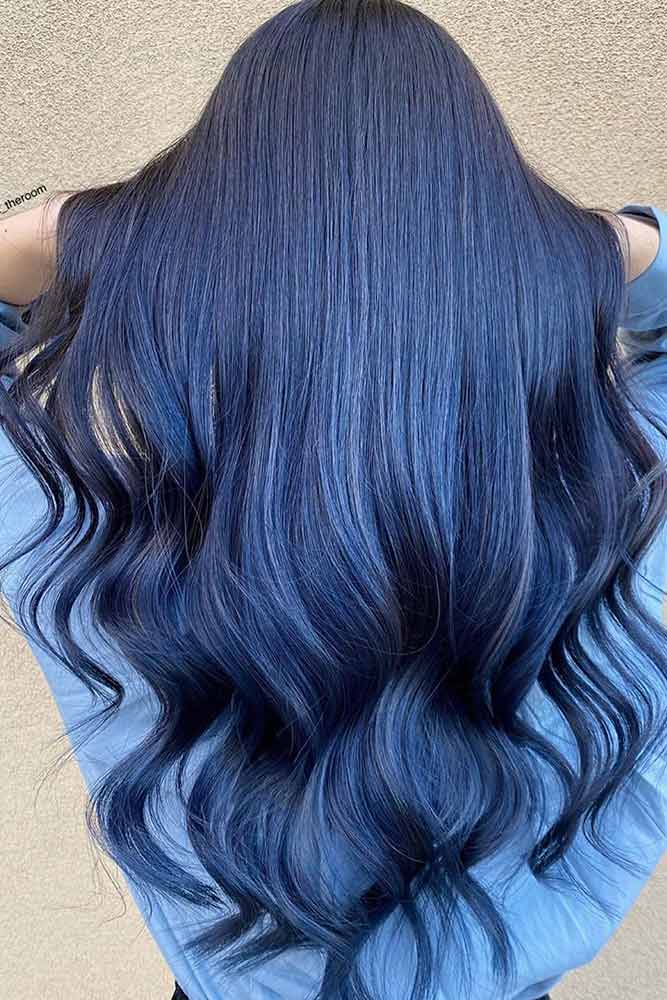 Credit photo: instagram.com/guytang_mydentity
The best way to get that perfect blue-black hair color is to use the help of a hair professional. However, you can also do it on your own in the safety of your home. Just before you start with the dying process, you may consider bleaching your hair in the first place. The fact is that black, blue sticks better to bleached hair. Also, if you have had your hair dyed in any other color before, it is best that you remove the remnants of it with special color remover. When you are through with bleaching or color removal, it is advised to wash your hair just before you proceed with dying it dark blue. Then, when you have a hair dye you like at hand, you can start with the coloring itself.
Does Blue Black Hair Fade? How To Maintain Blue-Black Hair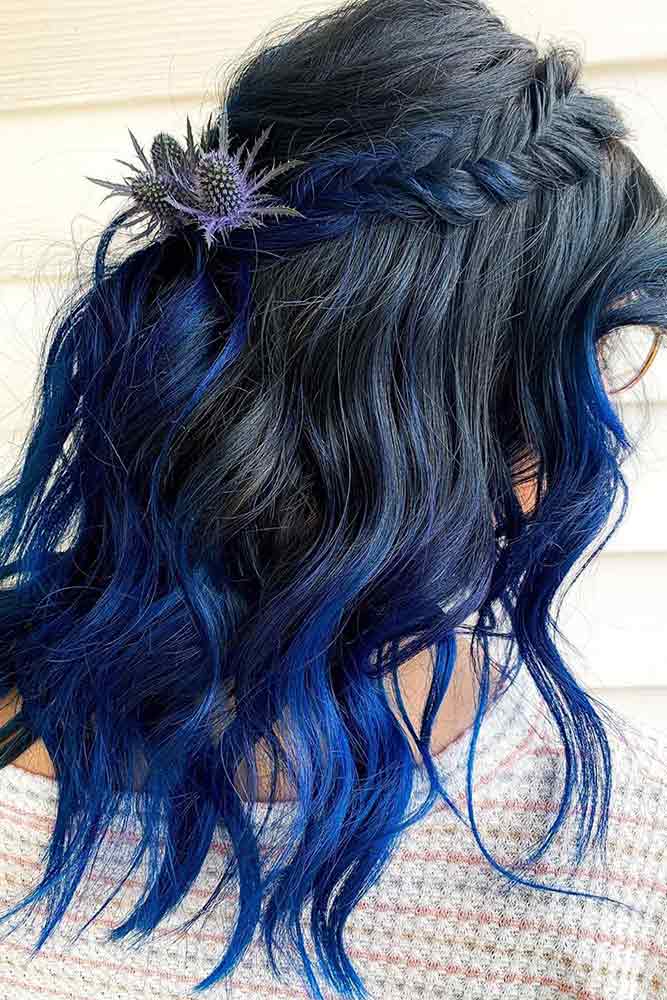 Credit photo: instagram.com/simplylezliehair
No matter how gorgeous your midnight blue hair is – it is going to fade over time just like all the other bright colors do. However, there is a list of things that you can do to maintain your beautiful blue black hair color longer.
Do not wash your blue black hair too often, the more you wash it, the faster the color will fade
Use shampoos that are designed for dyed hair
Apply conditioner every time you wash your hair
Wash the conditioner with cool water only in such a way all the moisture from the conditioner will be locked in your hair strands
Do not be afraid to use dry shampoo
Stay away from heat styling
Which Blue Black Hair Dye Is The Best?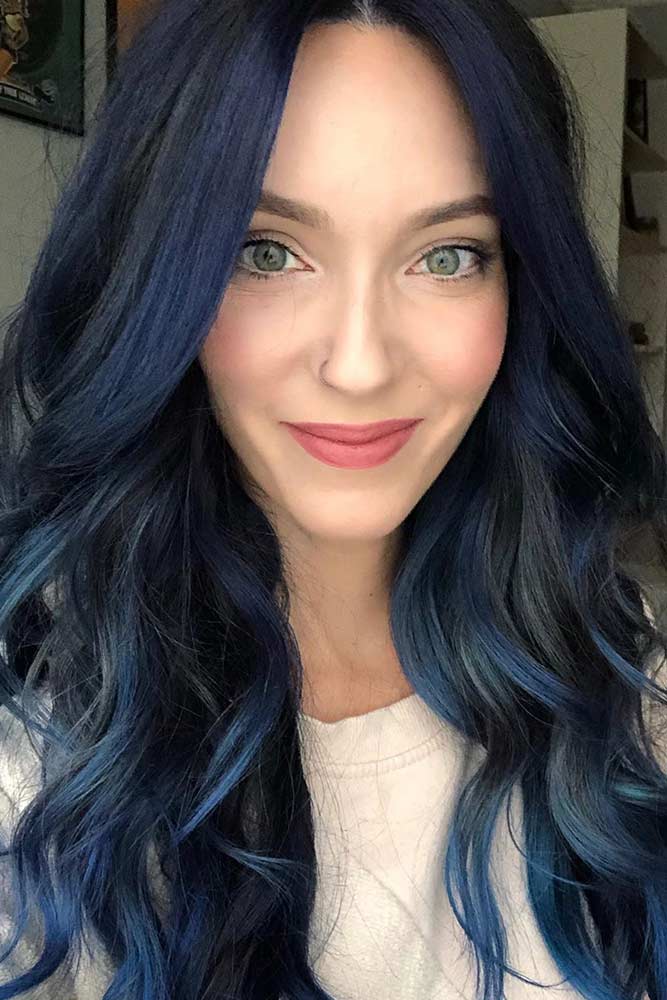 Credit photo: instagram.com/cookiesandcuts
All the ladies who are thinking about adopting black and blue hair need to know which hair dyes are the best. We are not going to name some brand here since it is totally up to you to choose the one you prefer most. However, when you are choosing the color, you wish to opt for, or you need to browse through the ingredients in the first place. It is best to stay away from the dyes that contain heavy chemicals and other harmful elements. Also, if you wish to go back to your regular color straight away, it is advised to use a semi-permanent dye instead of a permanent one. Opting for manic panic or arctic fox collections for blue hair, for example, would be a nice start, as those are gentle and cruelty-free products that will rather condition than dry your hair.
Can You Add Blue To Black Hair?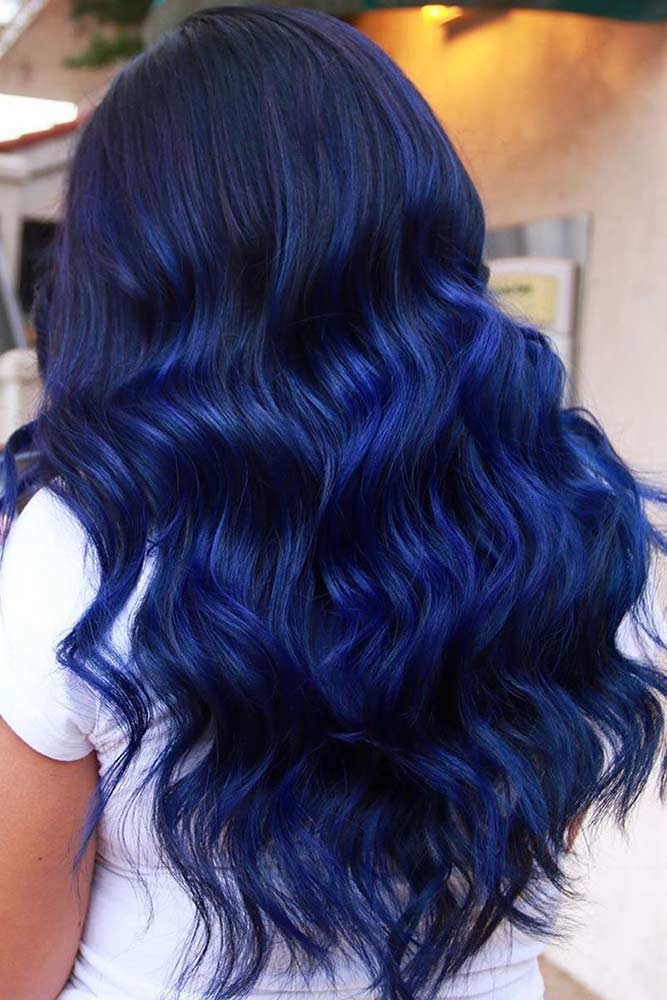 Credit photo: instagram.com/blogcabeloscoloridos
If you are not using the dark blue hair dye, you may be probably wondering as to whether or not you can add blue to black. In fact, that is not only possible that is mandatory if you are dying to achieve that significant and vibrant look that all the celebrities sport these days! Besides, blue highlights over the black base look so gorgeous!
Can You Dye Over Black Hair?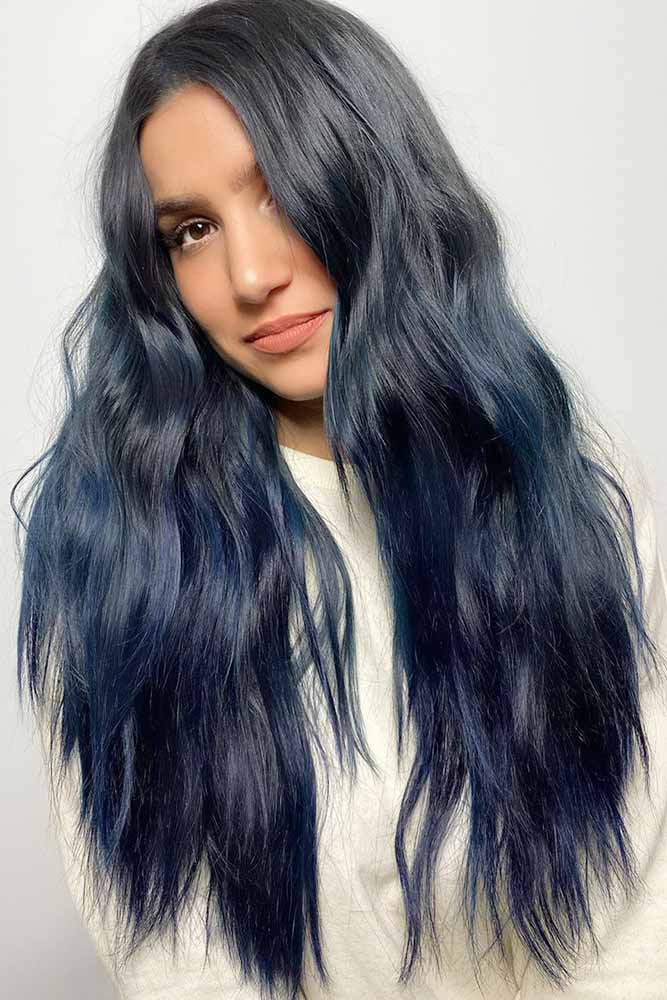 Credit photo: instagram.com/ambermcmahen
There are many perks of blue and black hair. However, the grandest one is that you can create almost anything you like with the combo. At times it may require some bleaching in the process or color removal at that point. However, as a result, you can acquire all sorts of highlight, balayage, ombre, and other popular dyeing techniques.
Blue Black Hair Colors Ideas You Should Try
Now, when you know everything about this fantastic color, it is time to look at some amazing black hair color ideas. It does not matter the preferences, these ideas can steal the heart of any fashionista!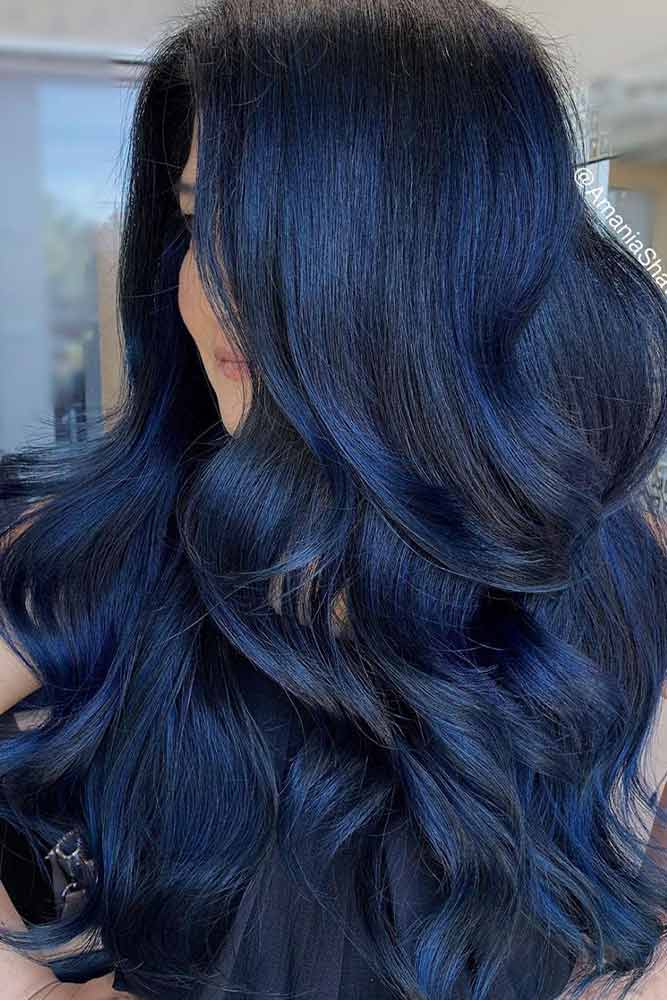 Credit photo: instagram.com/amaniashawn/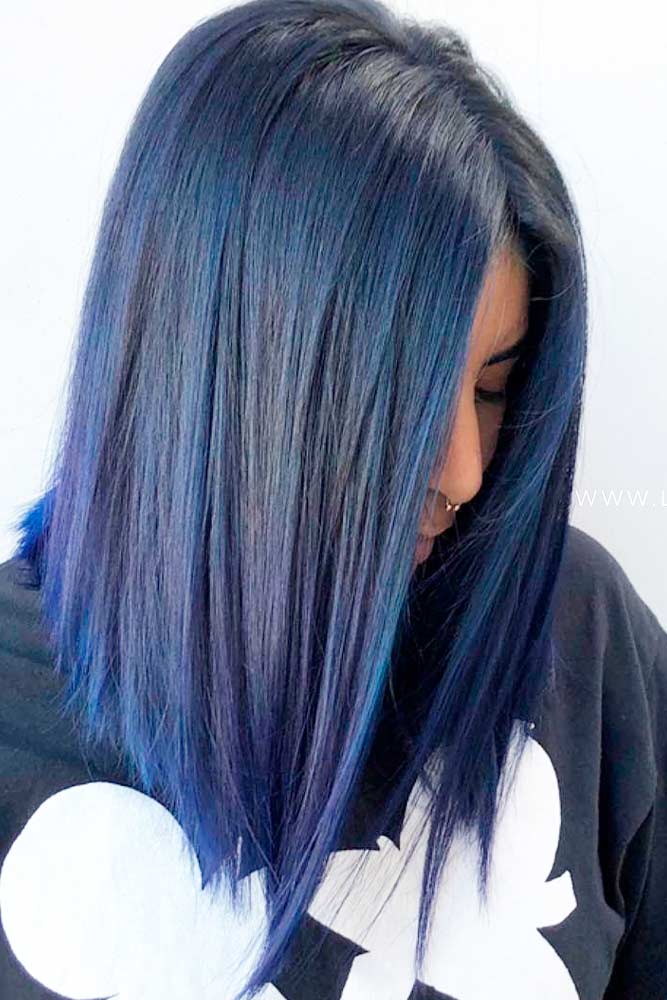 Credit photo: instagram.com/stylist_lcnavi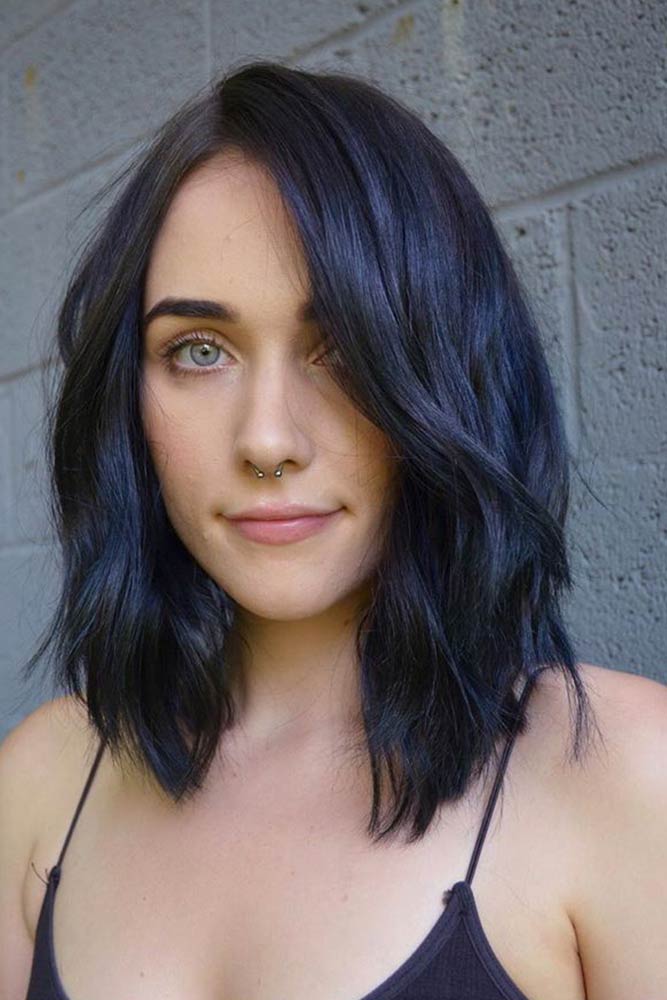 Credit photo: instagram.com/c00lidc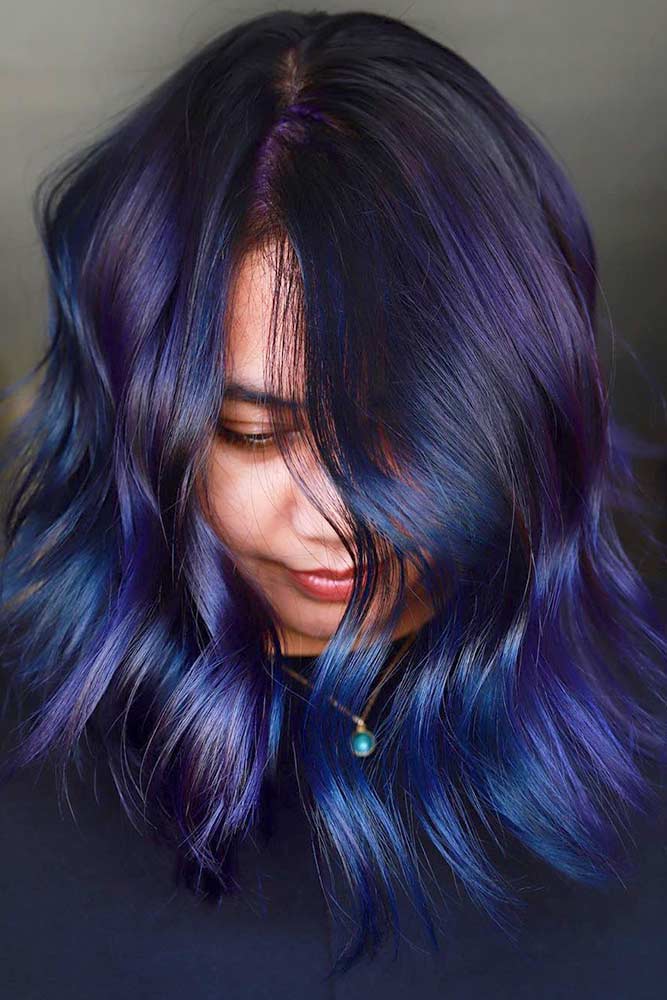 Credit photo: instagram.com/makeupbyfrances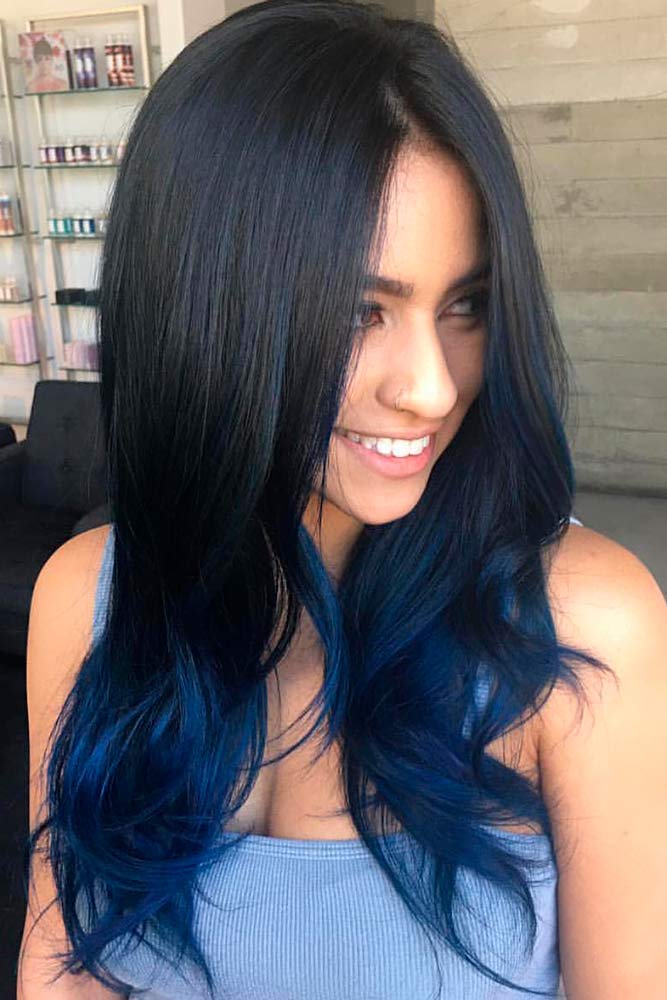 Credit photo: instagram.com/manemisfit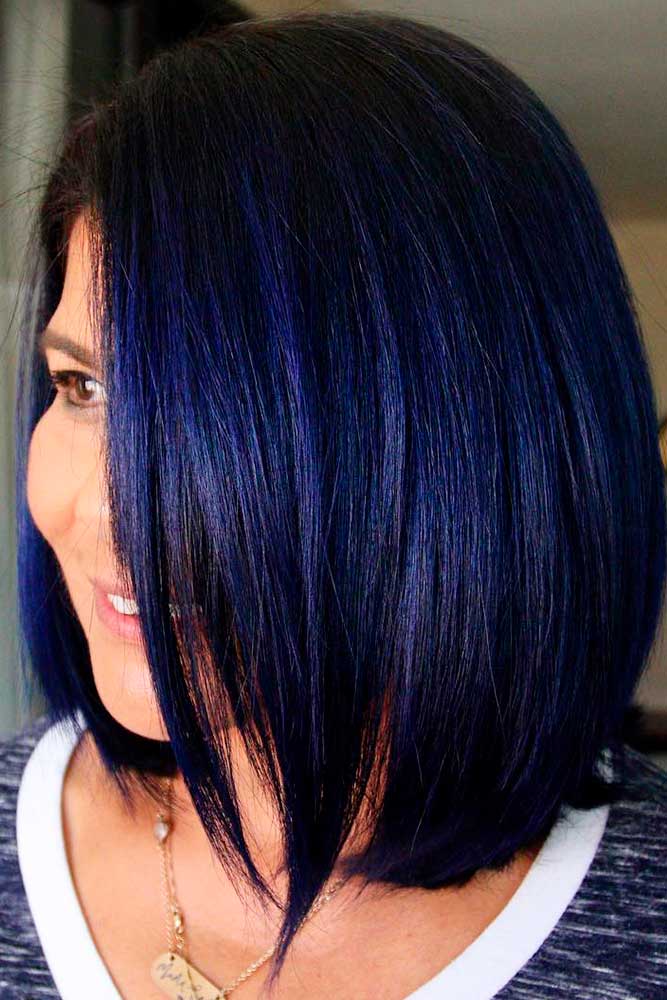 Credit photo: instagram.com/makeupbyfrances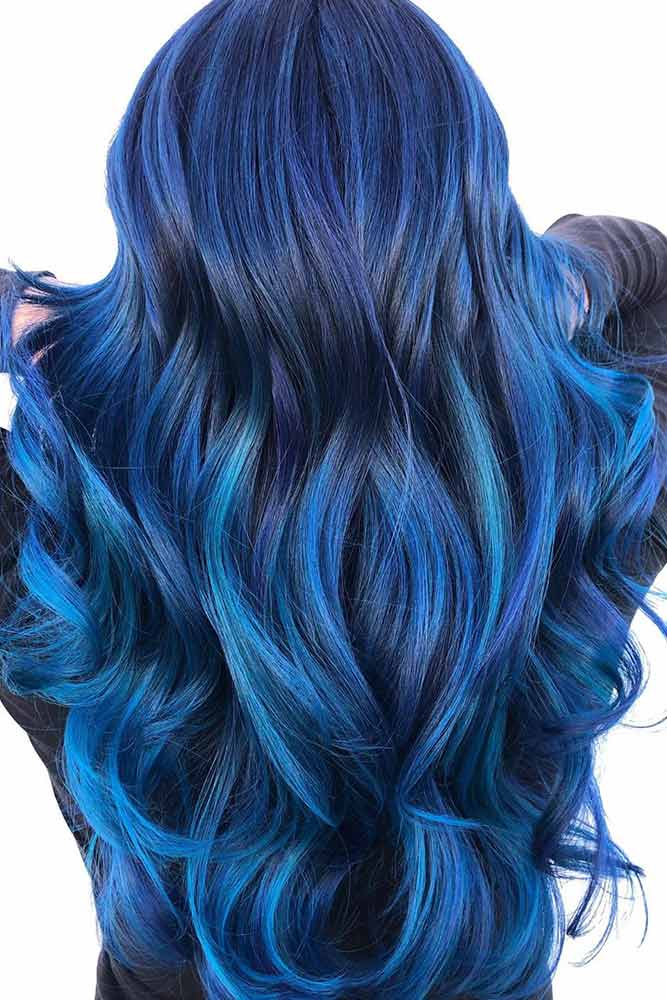 Credit photo:instagram.com/hannahdisconnected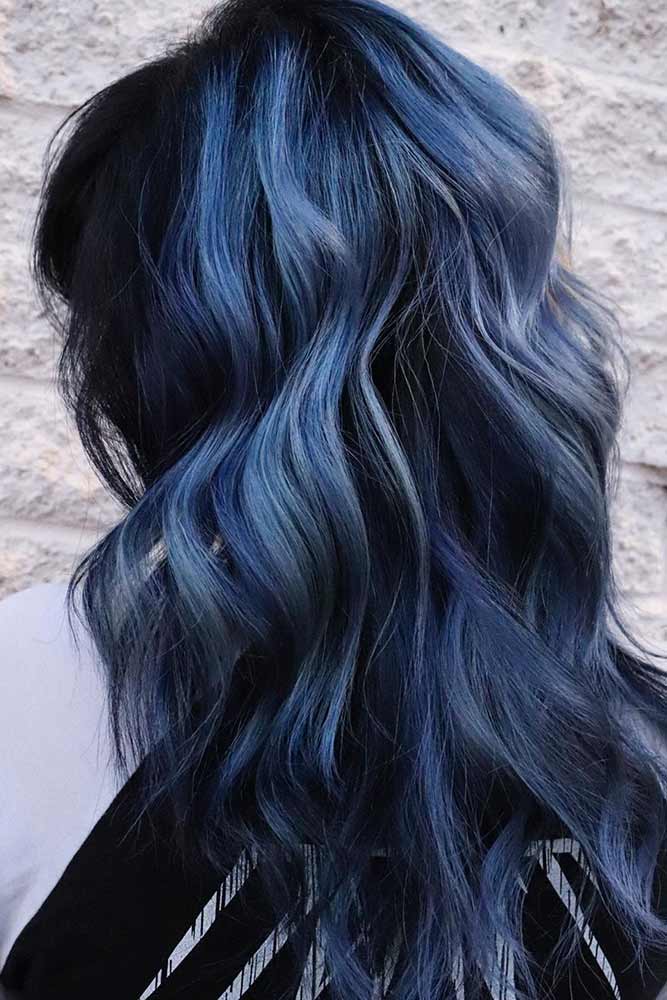 Credit photo: instagram.com/coloredbyliz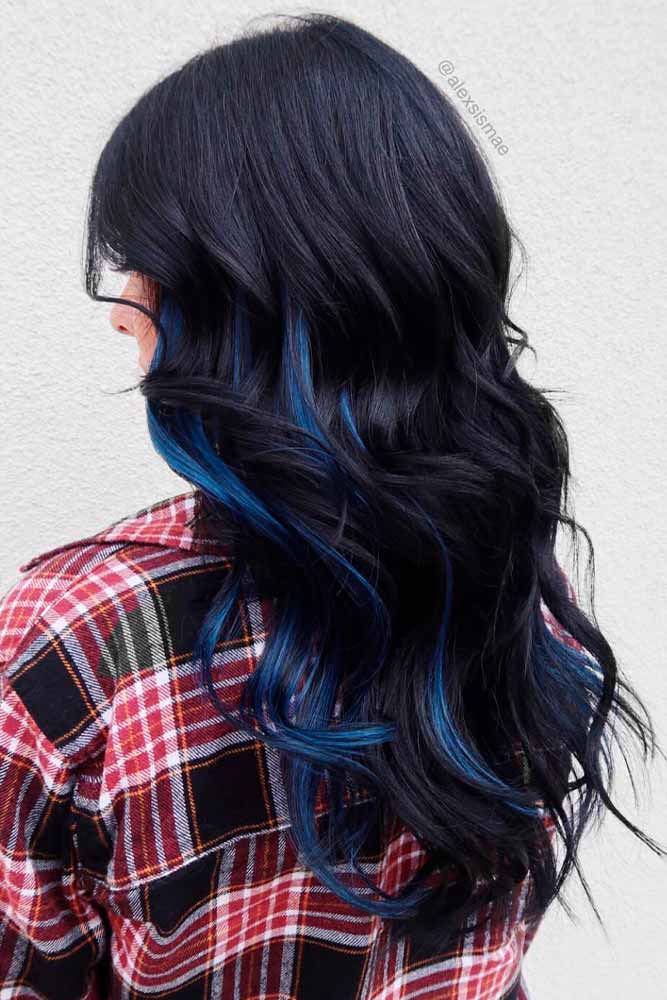 Credit photo: https://www.instagram.com/alexsismae/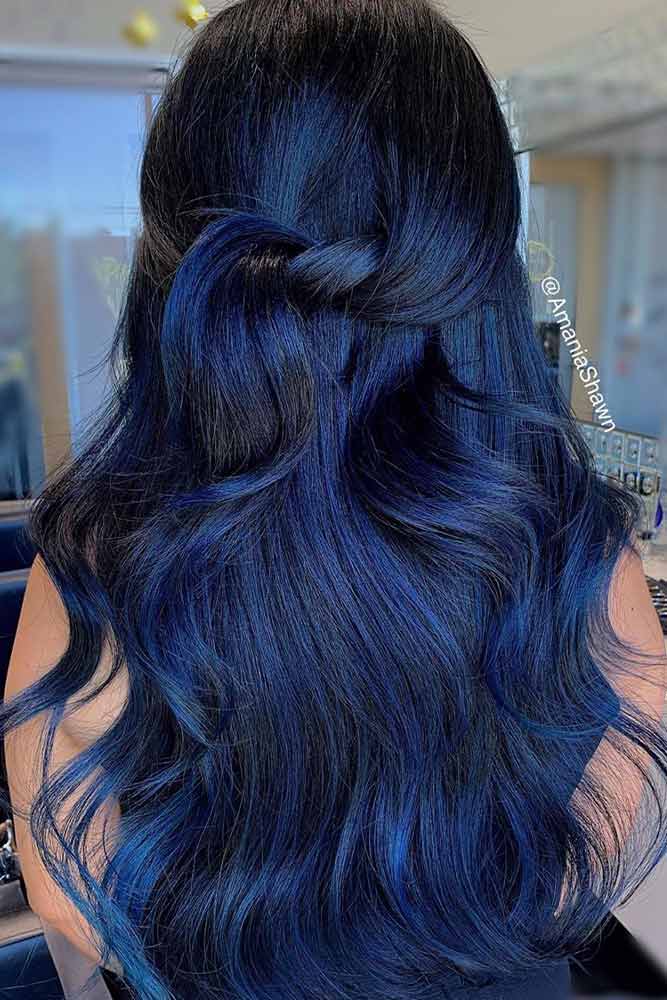 Credit photo: https://www.instagram.com/amaniashawn/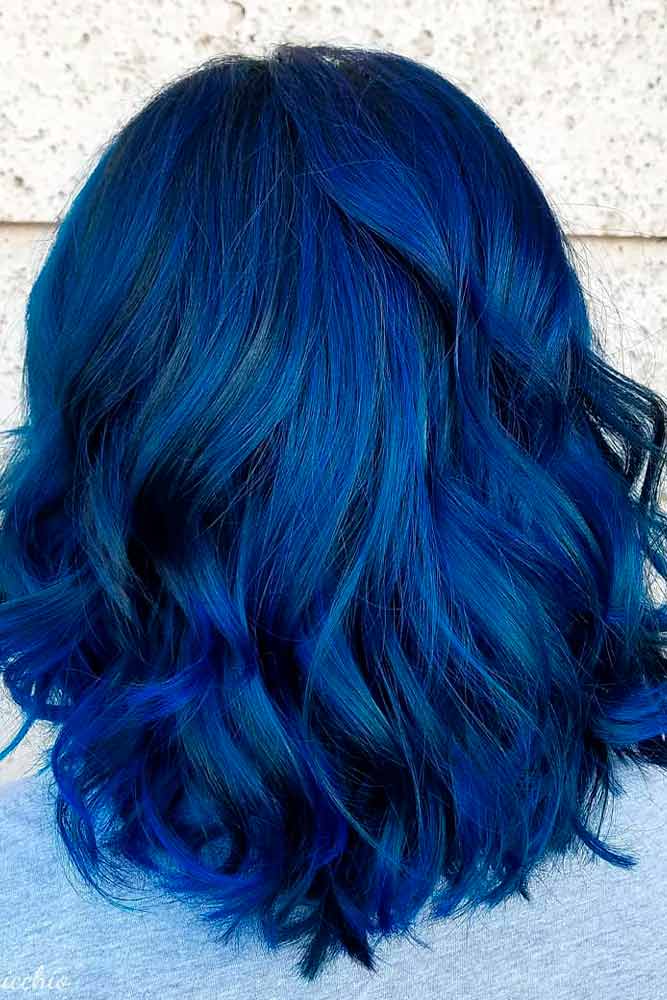 Credit photo: https://www.instagram.com/nikkibuchicchio/
Blue black hair is more than a trend – it is a masterpiece. No matter how long is your hair. It may be long, short or mid-length layered haircut. If you are an artist at heart, you will surely evaluate the opportunity to turn your mane into a canvas!
REFERENCES:
Blue hair is a type of hair color that does not naturally occur in human hair pigmentation, although the hair of some animals (such as dog coats) is described as blue. Source
Own your look with easy hairstyles. Explore expert hairstyling techniques and tutorials specially focused on hairstyles for women. Learn them all here. Source