Besides chic fashion twists, the latest runway shows have brought some good news to us: 80s hair trends are officially back from 80s fashion trends. Today, preserving the most stylish and creative decades is the main part of modern fashion. So no wonder the so much awesome big and bold curls, colorful streaks on straight hair, and teased looks have made such a huge comeback.
So how about you to join our tour through the hair history? We're going to dive into the world where girls loved to express their brightness with vivid colors. The world, where our hair was wild and gorgeous. The world, where the most iconic hairstyles were born. Let's go!
Hair Through History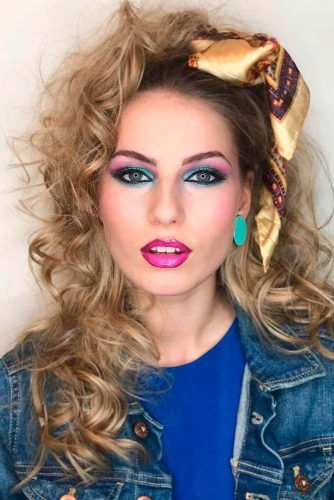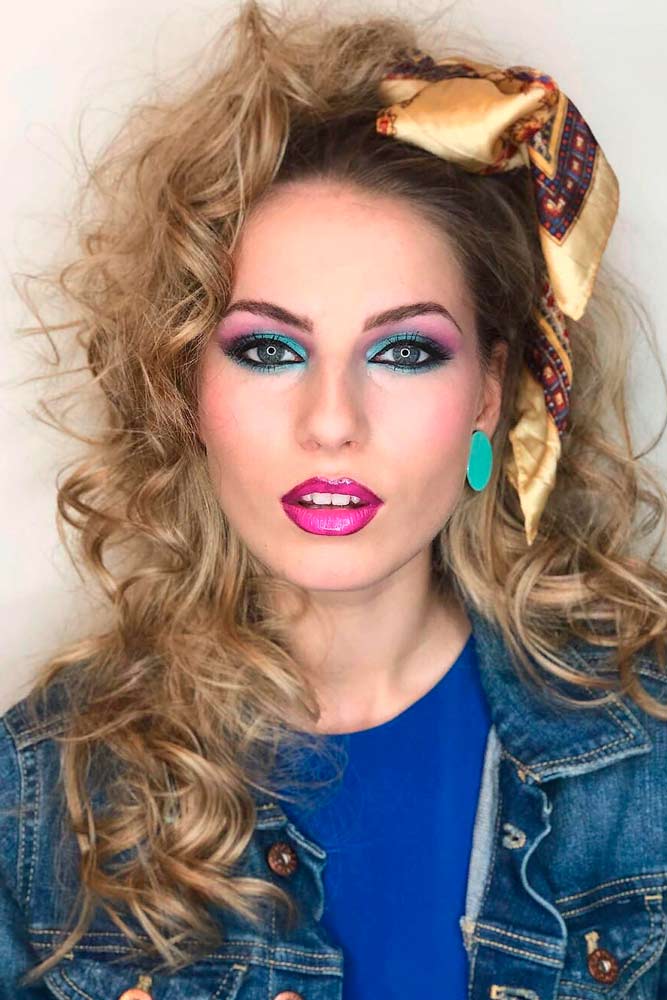 Source: agnesite97 via Instagram
The extremely fashionable 80s were run by the generation of self-expression and experiments. Everything from art and media to music and television was focused on emphasizing people's individualities, thus giving life to unique 80s hair ideas that are still around in the 21st century. All those extra voluminous looks, punky hairdos, long manes for men have become more exaggerated and hence popular in the 1980s for one reason. This epoch was all about creativity that knew no limits; it has revealed the real potential of famous styles and made it more diverse, more different. Curls, crimps, scrunchies, layers, and Mullets not only defined the decade. They could define a personal style.
The Head-Turning Classics: Popular 80s Cuts And Styles
Now, let's have look at the 80s hairstyles that will definitely call for nostalgic feelings. Hold back the tears!
The Big Hair Trend
While today volume means the world to us, in the stylish '80s it was even more desirable. Rocking a dramatically full chevelure was a calling card of those beautiful times, when all ladies, from school girls to celebs, were all about the volume. Such 80s curly hair ideas could be achieved in several ways, mainly with the help of long curls.
The Curly Blowout
The breakthrough of the overwhelming curly texture of 80s hair took over the once popular sleek and straight looks. At that moment, those blessed with naturally curly texture felt like goddesses, while girls with straight hair could spend hours achieving the enviable curly twists. And that's where the perm came in. Also known as the permanent wave, this waving technique was the number one salvation for fashion-seekers of all ages.
The Sky-High Bangs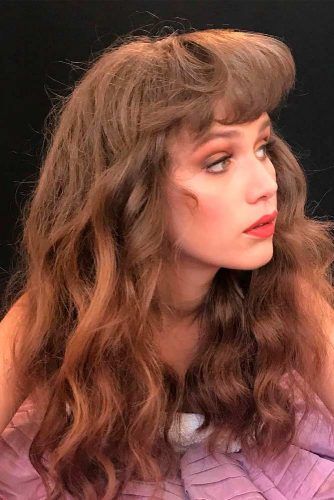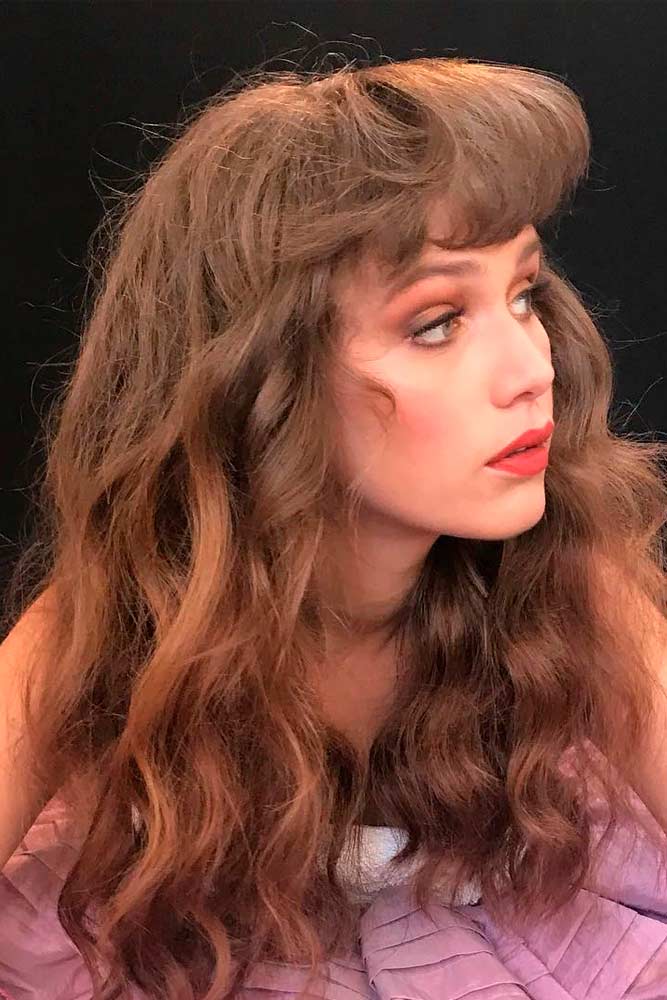 Source: dana.winshman via Instagram
Bangs also didn't stand still during the style revolution performed by the ravishing epoch. If you look through some retro magazines, you will notice a totally different face of the fringe we're used to wearing now. Teased, sky-high bangs were an 80s hair thing that women from all over the world couldn't resist. They would tease their bangs as high as possible, finishing the styles with generous amounts of Aqua-Net hairspray to get a voluminous look that seemed to touch the sky.
Effortless Soft Curls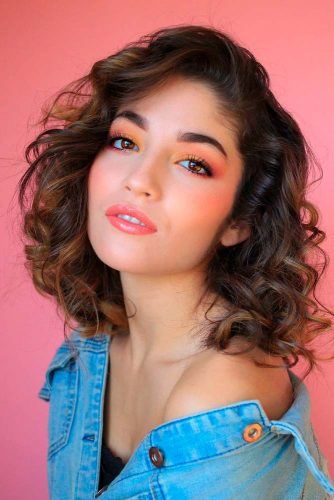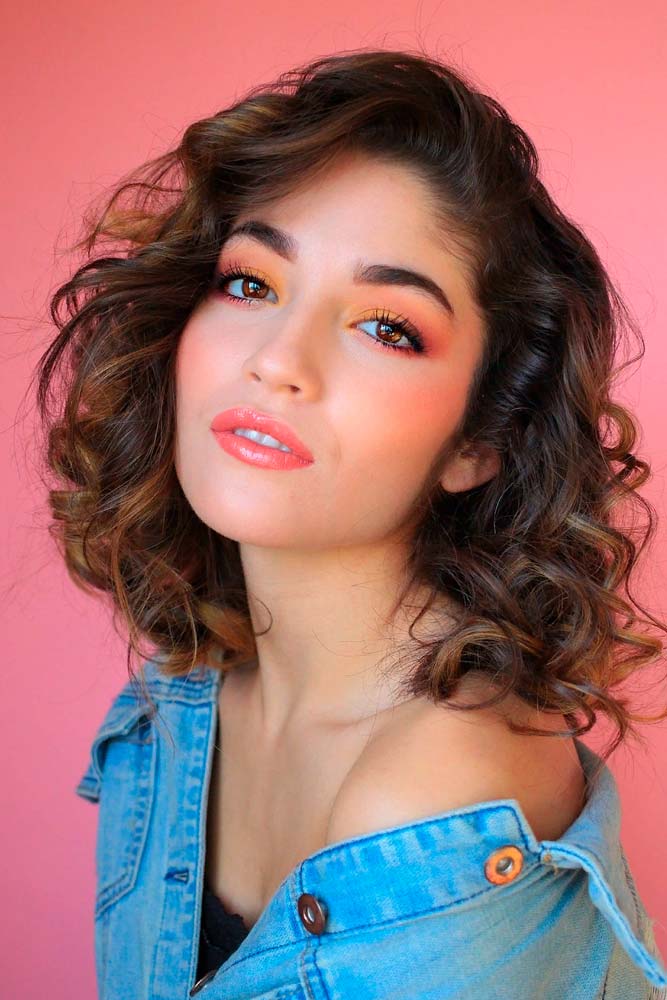 Source: isabellaportophotography via Instagram
Can't believe your eyes? Yes, the slightly curled hairstyle with its effortless but volumetric shape takes its roots from the 1980s. Just like the blowout styles for straight-haired ladies, this idea was a classy go-to for girls with naturally curly and wavy mid-length layered haircuts. Having tons of volume, movement, and lightness, this 80s short hair look will never get outdated.
The Hot Rollers Boom
Hot rollers were a great canvas to the imagination of stylish girls. The point was to use big rollers, rolling back all of your hair, except for base strands and layers: they got rolled under. Then, after the freshly baked curls had cooled down, girls teased them as much as possible to achieve a textured, airy look. Of course, strong hold hair spray was a crucial finish.
Perfectly Permed & Teased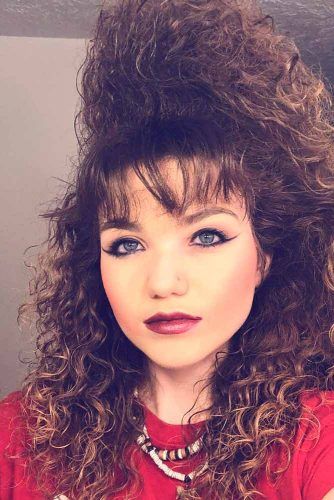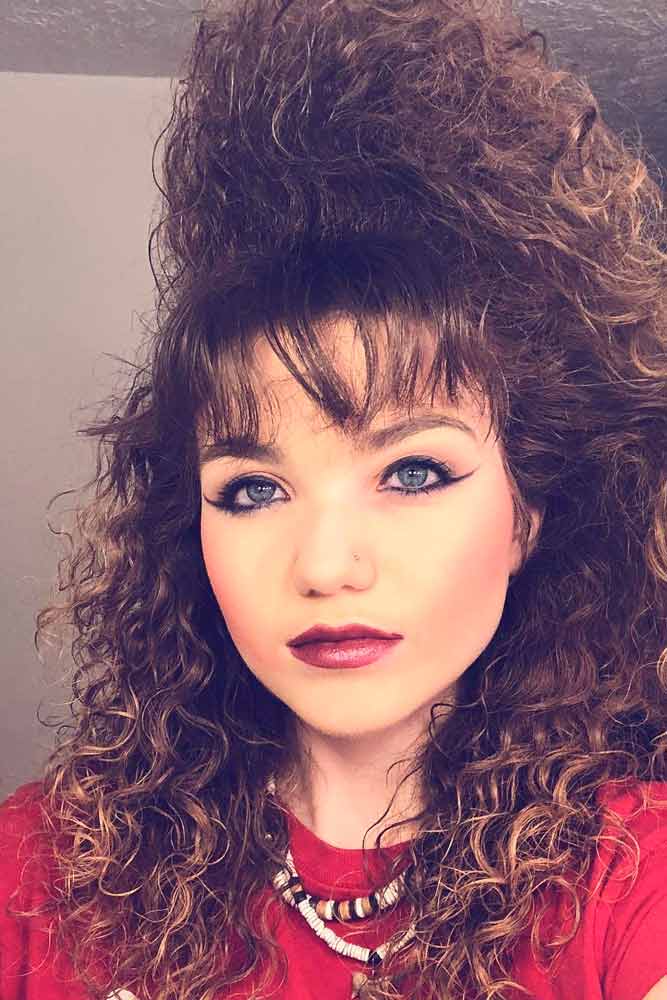 Source: k80christopher via Instagram
Getting perm wasn't enough for queens of the retro days, so they invented an even more attention-grabbing hairdo. First, they got their hair permed. Then, they teased the curls and styled them as high and wide as they could. Such hairstyles couldn't do without loads of styling gels and sprays. Yet, the rule was 'the higher and curlier, the better'.
The Timeless Crimps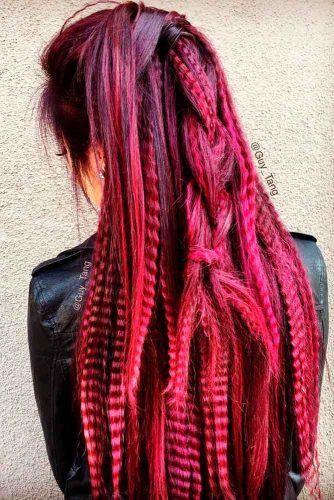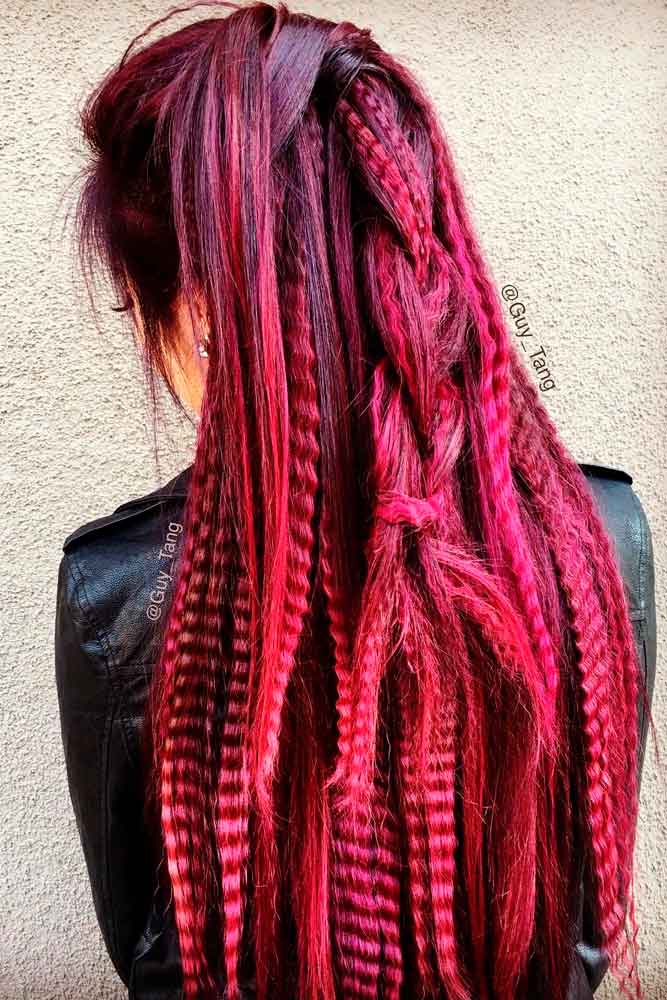 Source: guy_tang via Instagram
It seems like there's no a girl who didn't flaunt with crimped texture. The easy-to-get but not-easy-to-resist zig zag waves achieved with a crimping iron was the most viral hairstyle trend of all time. The best thing about this texture is the way it whips a mane into a voluminous shape. Needless to say, it allowed ladies to experiment with their hair.
The Classic One-Side Style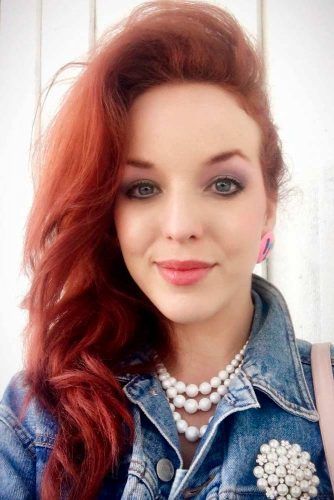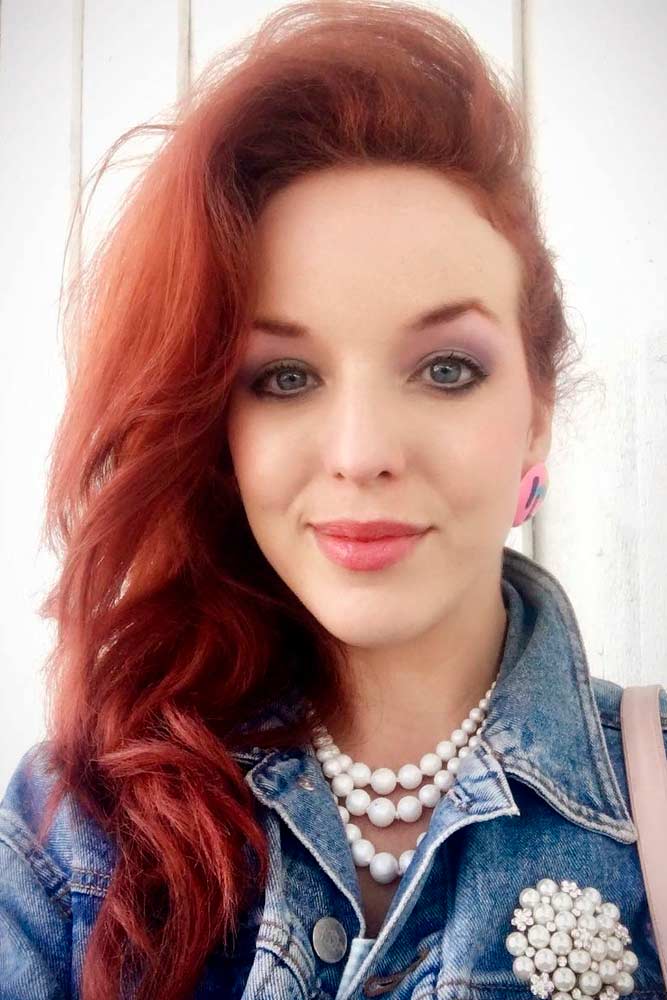 Source: batgirlwake via Instagram
The famous one-side hair look is another simple but striking styling idea popular with all ladies. It embraced rebellious and feminine characters at the same time, keeping up with the voluminous trends of then. Coupled with waves or curls, the style got even fuller and, most importantly, even more defined.
Wild Hair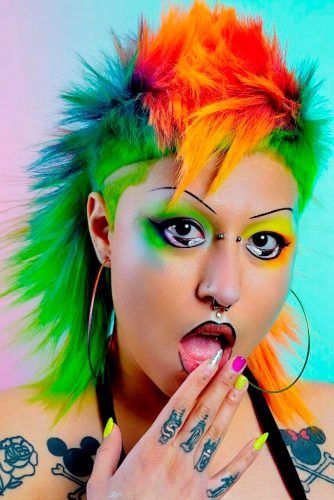 Source: hairgod_zito via Instagram
Now, let's get closer to the wild part of nostalgic times. In the 1980s more and more outrageous, absolutely different, and scandalous hairstyles were breaking the system of common hairdos, hitting people with their sassy appearance. Since they were not like anything people were used to seeing, they were labeled as wild styles. In general, they were colorful, fluffy, crimped, and accessorized 80s hair styles. Many celebrities went on the wild flow to support the idea of self-expression, calling their fans for similar actions. Do you like being different? See how women of the past nailed it.
The Mullet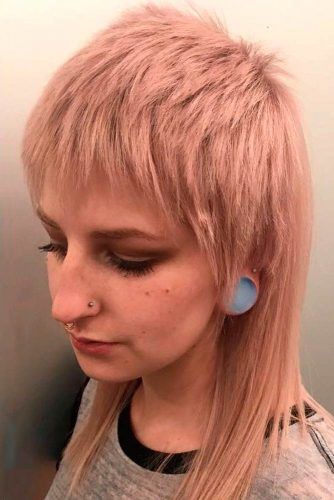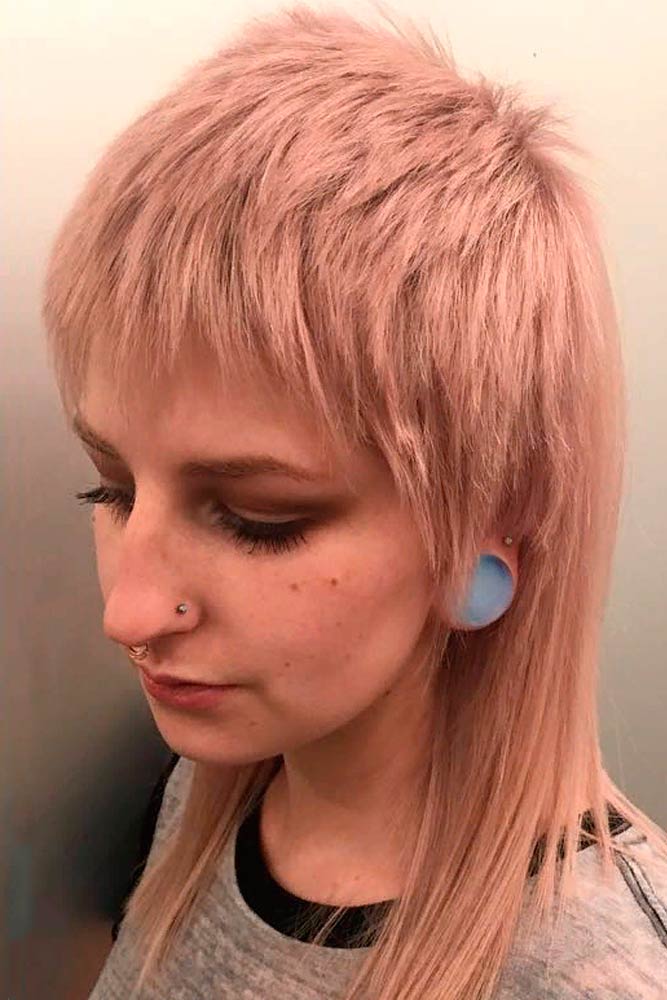 Source: mcdougle86 via Instagram
Also referred to as 'business at the front, party at the back', the Mullet haircut was tamed and adopted by rebellious girls during the rise of the wild hair epoch. As we've mentioned before, those times aimed to break all stereotypes, and the same went for hairstyles. Here, a classy, textured Mullet shows off the creative personality of a girl. Should we mention how gorgeous the color is?
The Feminine Mullet + Perm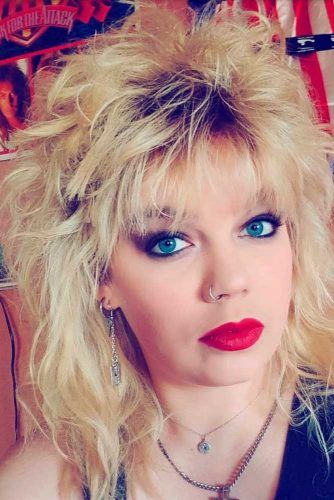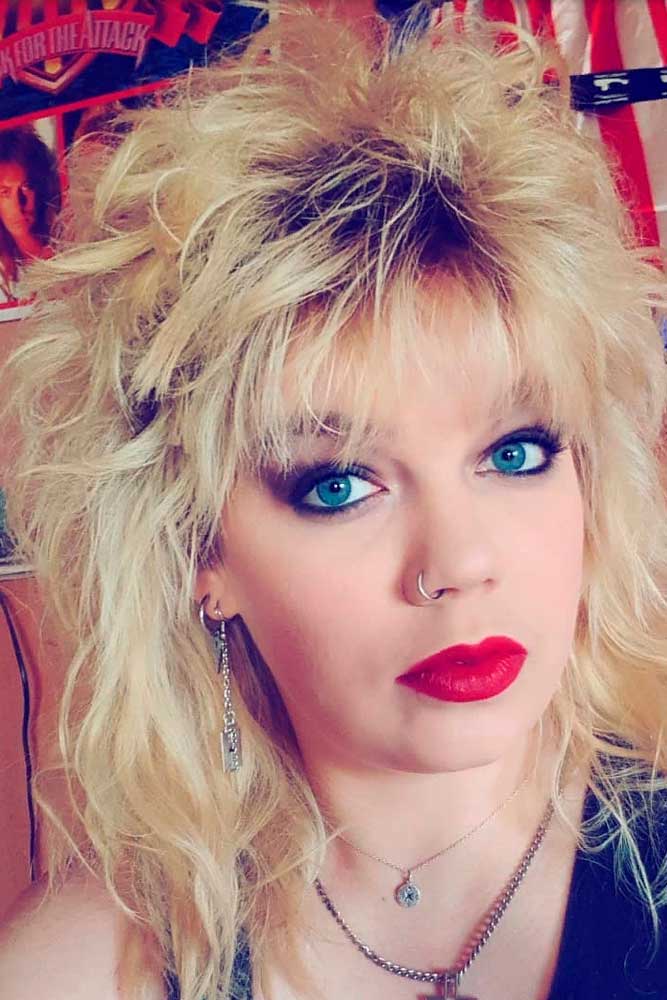 Source: anikalaschnikow via Instagram
When the Mullet was evolving, it gave life to its feminine version. The feminine twist was added with the help of the good-old perm that ladies couldn't have too much of. As a result, the style was and is still considered controversial. Still, it did give that one-of-a-kind look!
Rad And Punky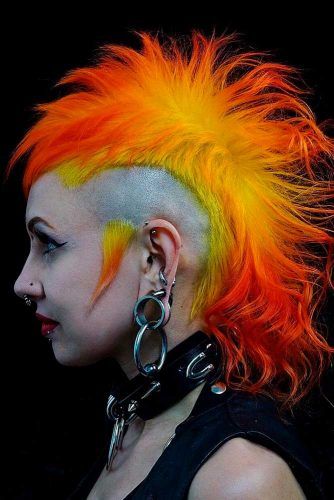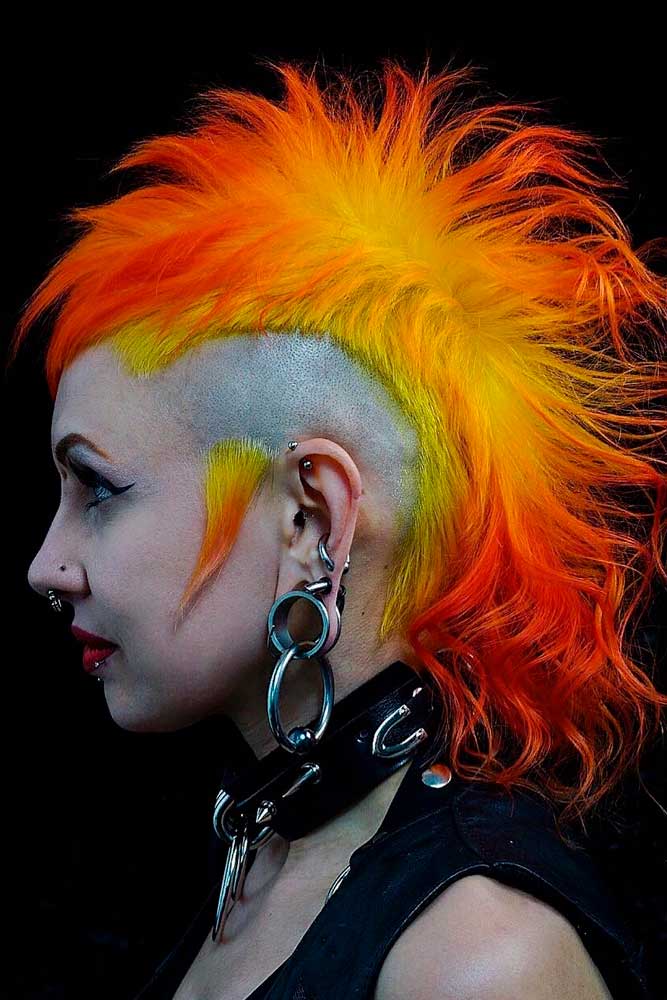 Source: hairgod_zito via Instagram
Messily styled crazy top, shaved sides, colored sideburns - that was only the beginning of the punk culture appreciation. The goal was to style the top higher and wilder than ever, leaving people speechless.
Accessorized Hairdos: The Signature Of The Epic '80s
It's no secret that accessories played a crucial role in 80s womens hair looks. Remember the cute sweatbands and scrunchies? Let's refresh your memory!
Curly Workout 'Do With Sweatband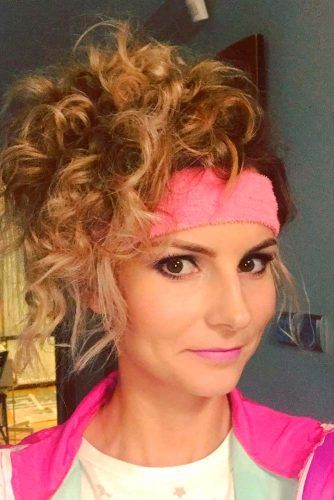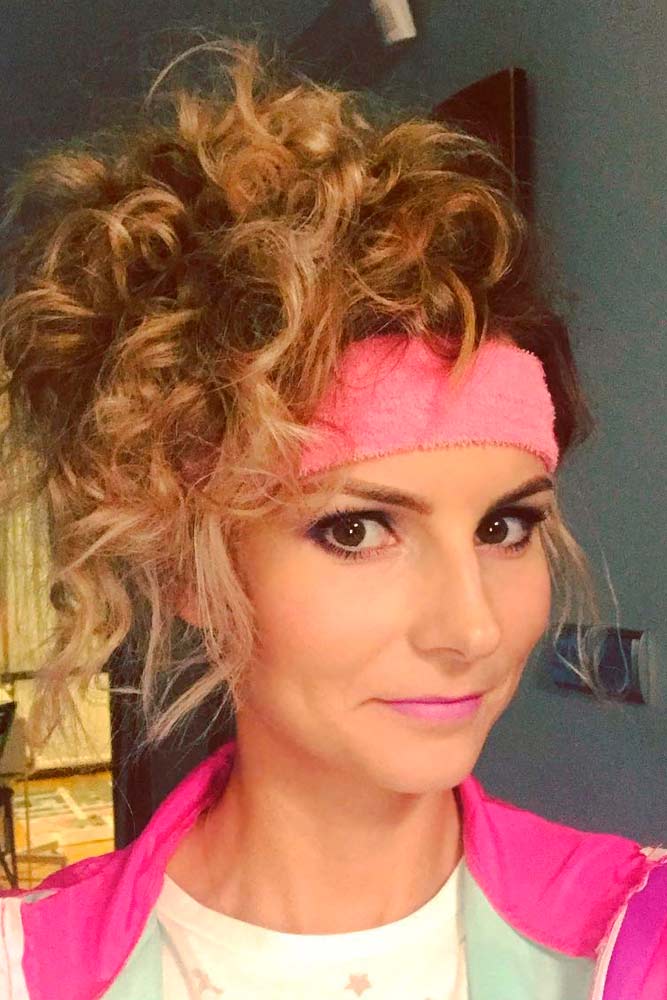 Source: malen2b via Instagram
Yes, those girls knew how to get the most out of their workout routine. Although sweatbands were designed for sports purposes, they turned out to be a stunning complement to workout looks. Feel nostalgic yet?
Scrunchies For Pony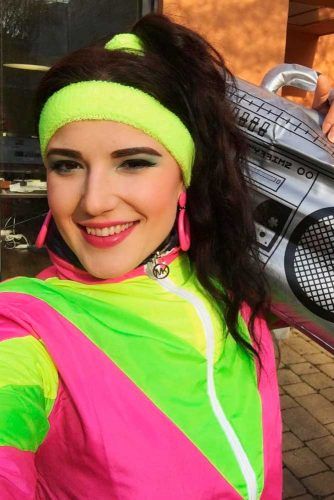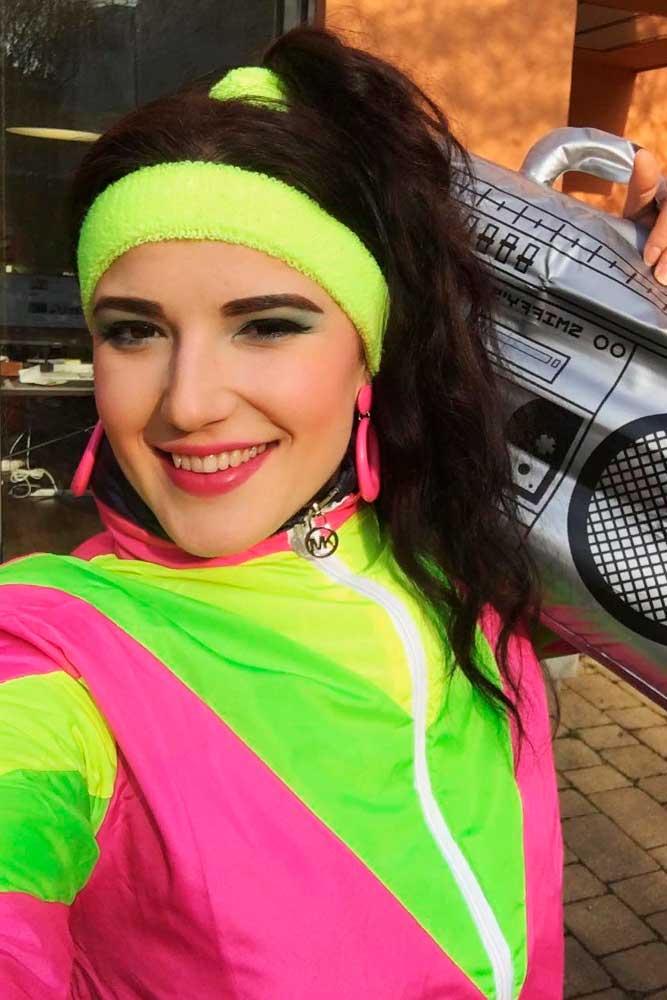 Source: maryskitchenscience via Instagram
According to the wise saying that came to us from the '80s, If a scrunchie doesn't fit your outfit, it's useless!. Girls loved to wear these tiny cuties, making sure it matches their clothing. And, somehow, they took simple styles as ponytails and braids to the next level: this pic is proof.
Half-Up Right From The '80s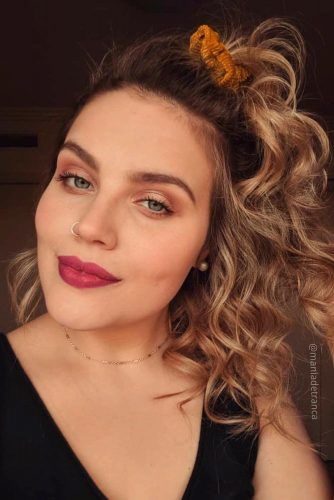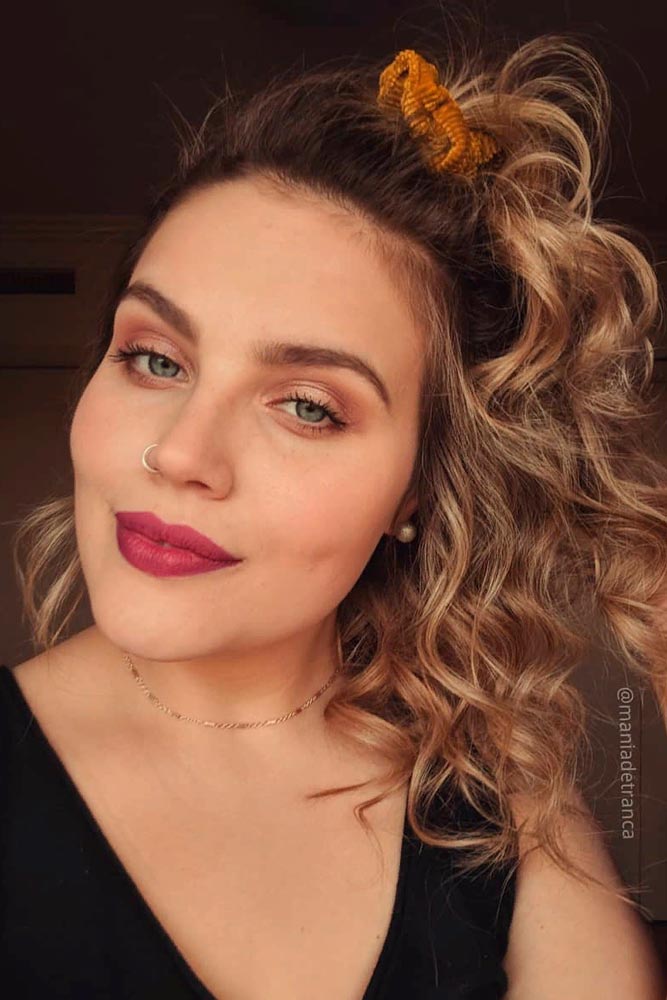 Source: maniadetranca via Instagram
A whale-spout ponytail without a cute elastic band is a hairstyle wasted! That's another thing that ladies kept in mind when getting the famous half up. Yes, it's super simple. But a good-looking elastic is enough to turn it into a unique hairdo, giving a fresh take at the popular trend.
The Chic Bow Hairstyle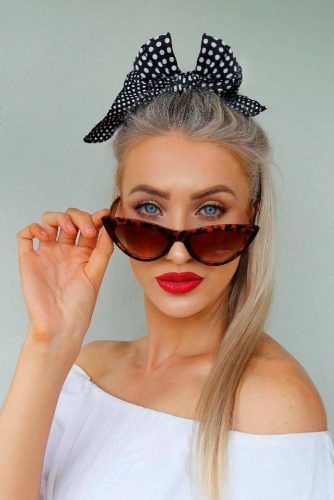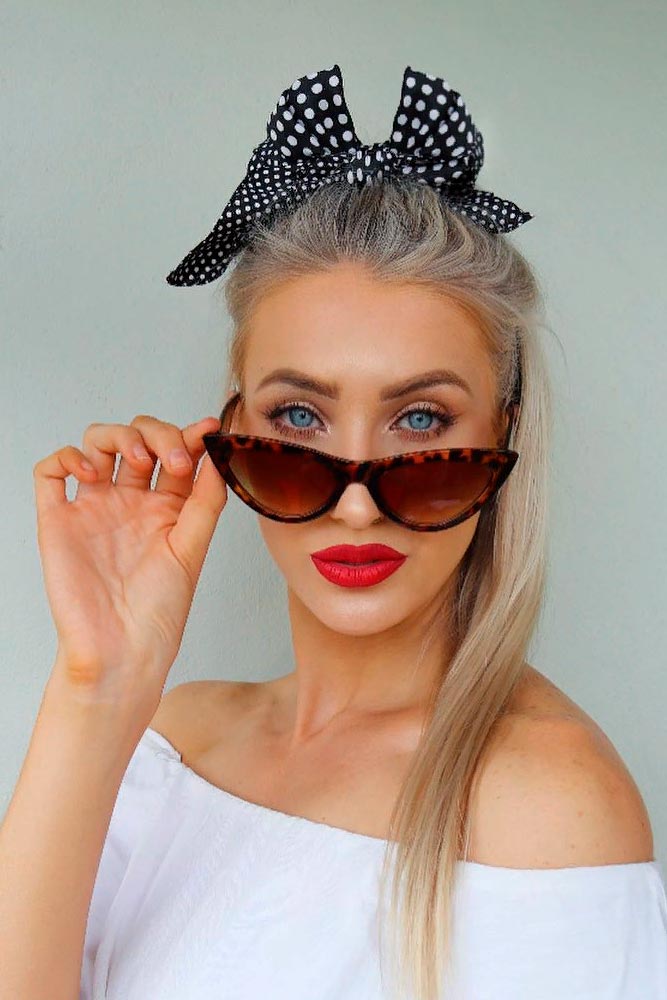 Source: alyshiajoness via Instagram
Big, patterned bows were so in! Not only did the accessory help to individualize a hairdo but also keep it secure all day long. In fact, finishing a ponytail with such a detail was a good way to add a lot of feminine vibes, giving a more elegant look to a pony.
Hippie Inspired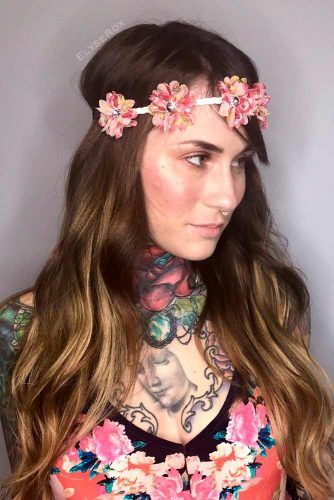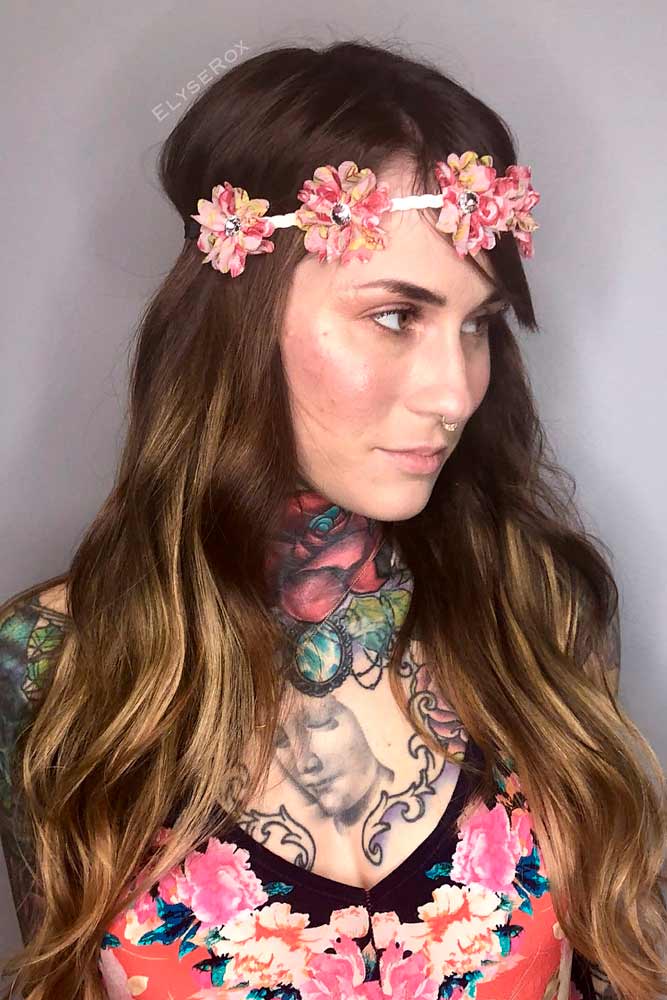 Source: elyserox00 via Instagram
Preserving the trends of the past decades was also pretty popular in the '80s. Alongside many items left out by the rise of the hippie style, the floral headbands were all the range. Just look how much fun the band adds to these loose waves! The best thing is, this idea is above time.
All hairstyles that were born in the breathtaking '80s will not ever go out of fashion. Why? Well, they've actually made up their own definition for fashion, which is why they will always fly high. Besides, they bring volume, movement, and styling versatility. Who could ask for more?
FAQ: 80s Hair
How do I style my hair like the 80's?
Take a curling iron ½ inch, grab a section of about same size and start curling close to the root twisting your hair your face. Hold on for a bit allowing it to cool down. Change the direction with each curl: one towards your face, one out of your face. This trick will make them fluffy.
Take a straightener and curl towards your forehead.
Brush your bangs out with your fingers, separate the curls to add more volume and movement.
Set with hair spray.
Did anyone have straight hair in the 80s?
Straight hair was popular in the 70s. Curly hair became a major trend in the 80s. Almost everyone curled, teased and sprayed their hair to reach exceptional volume.
Was this article helpful?