Wedding is one of those special occasions that make you shiver with excitement. There are so many things to consider for the day to be the greatest in your life. This means that, usually, such things as wedding photography are left to the professionals. There is nothing wrong with that. However, if you want to add your personal touch to the way your wedding album will look like, we know a way or two how you can get there. We have gathered here all the best ideas to consider when you are on your wedding photo shoot.
Getting Ready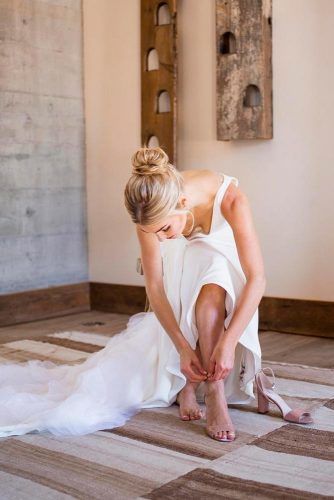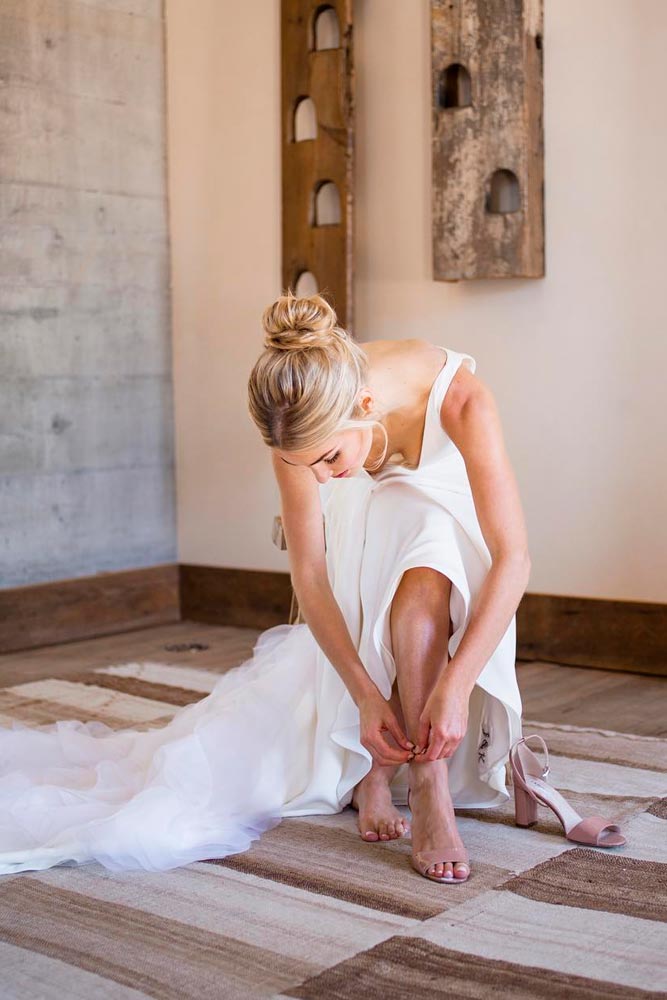 Credit photo: instagram.com/erickelley
There is a tradition that the groom is not supposed to see the bride before the wedding. That is why with the help of wedding photography ideas, you can show him how your morning preparation looked like. Surely, such personal and gentle moments are worth capturing and adding to your wedding book.
Bridesmaids Lending A Hand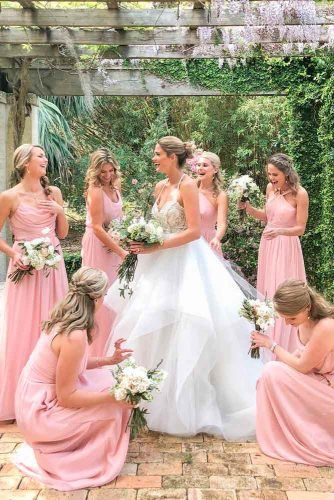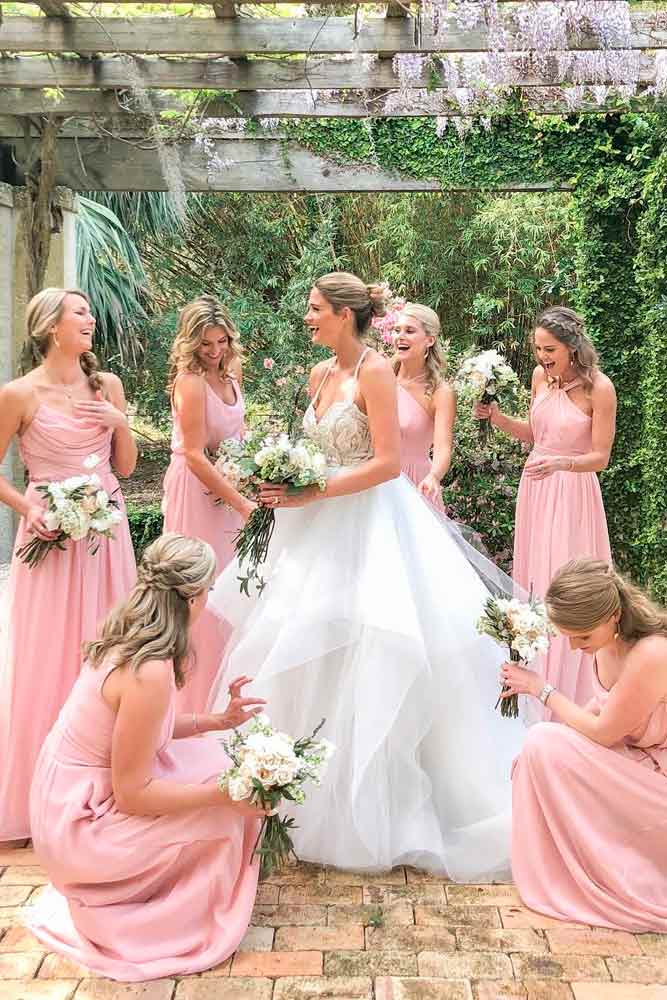 Credit photo: instagram.com/erickelley
Some people think that they can't suggest their own photography ideas when there is a professional photographer in charge. That is not true; you can share all your ideas and preferences with the photographer; after all, it is your big day. Do not leave your friends and family out; this significant occasion matters greatly to them too. That is why photos with your bridesmaids are so important. You should not be afraid to full around and have some fun depicted in your wedding photos.
Fun With Groomsmen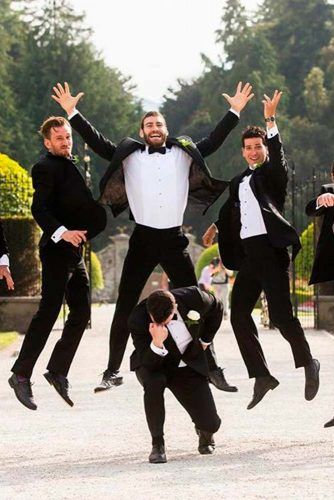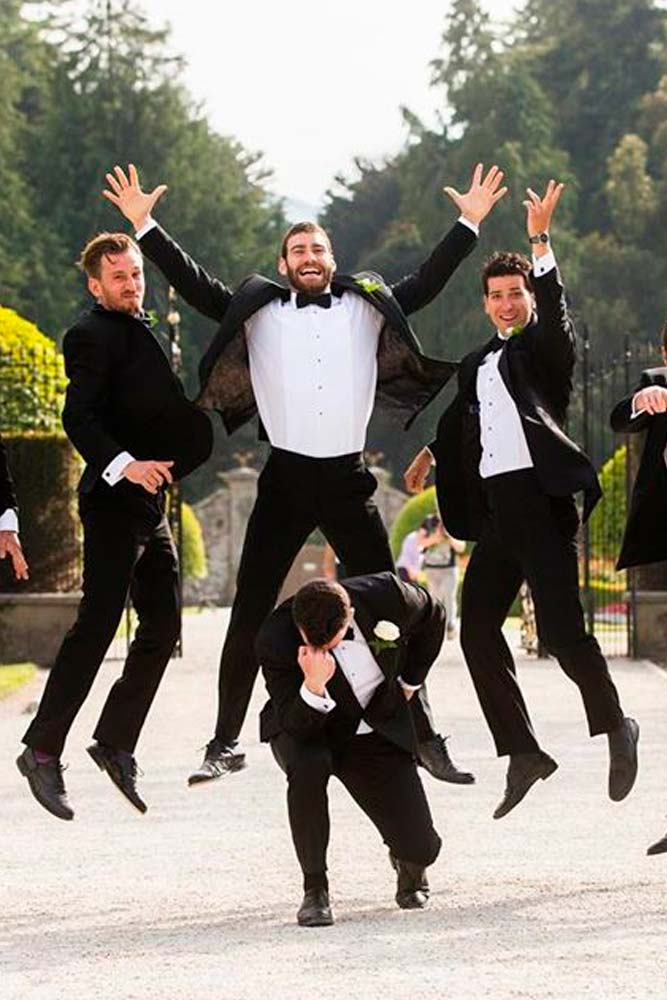 Credit photo: instagram.com/powerscourthotel
Add some action to your wedding photo album. Surely, a wedding is a formal occasion but that does not mean that you have to be all serious and official on all the photos. Experiment and enjoy the event, so that every time you look at the pictures, you can't be a smile.
The First Look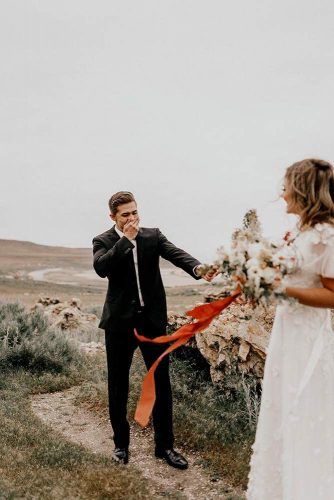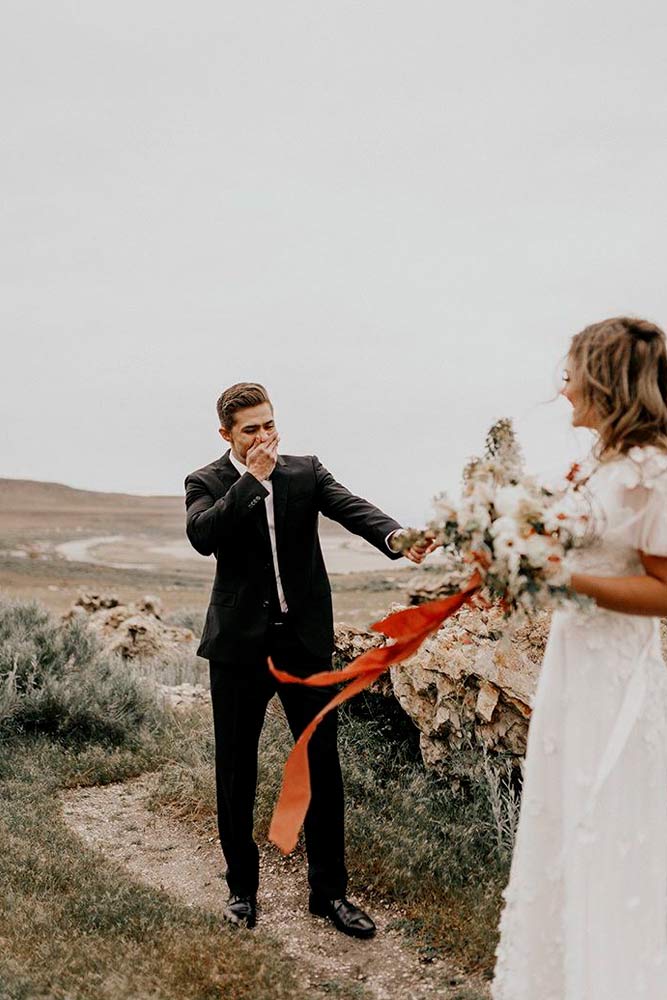 Credit photo: instagram.com/autumnnicole_
There are countless wedding photo ideas. However, there are some key moments that no one should ever miss. One of those moments that is bound to be captured is the groom's reaction when he sees the bride for the first time. We assure you that moments like that are truly priceless!
Wedding Ceremony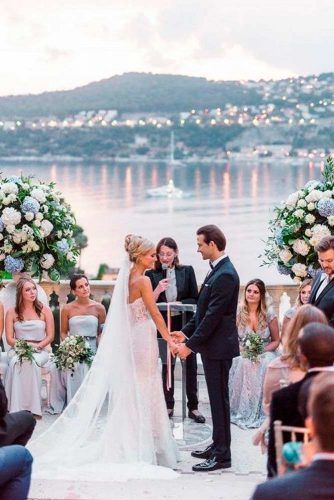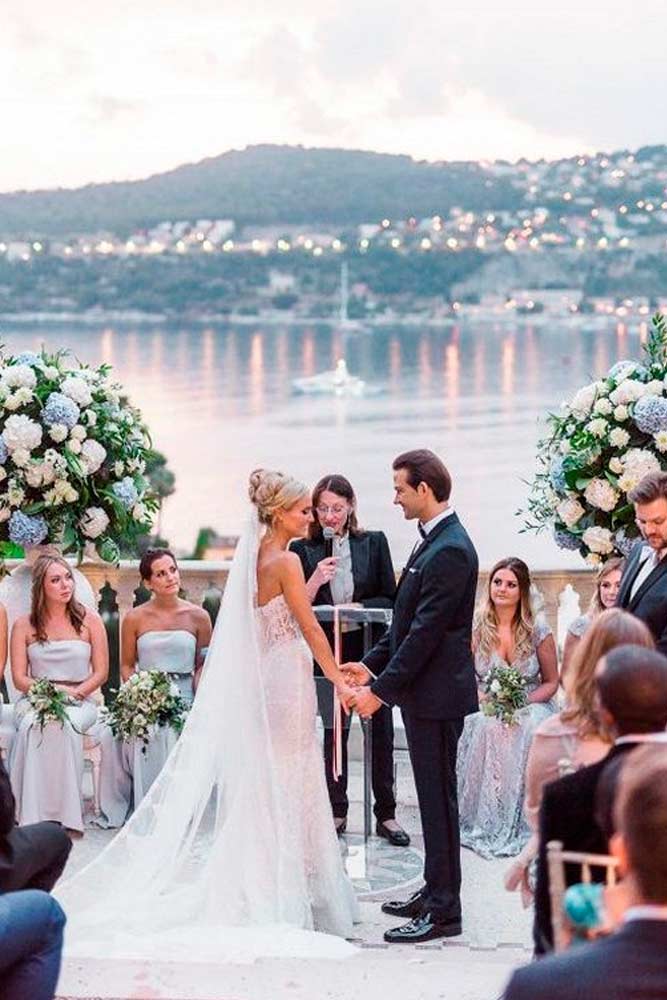 Credit photo: instagram.com/clairemorrisphotography
Just like your wedding ceremony so your wedding picture ideas should be personal and unique. Make sure you instruct your photographer to pay special attention to the location that the ceremony takes place at.
The First Kiss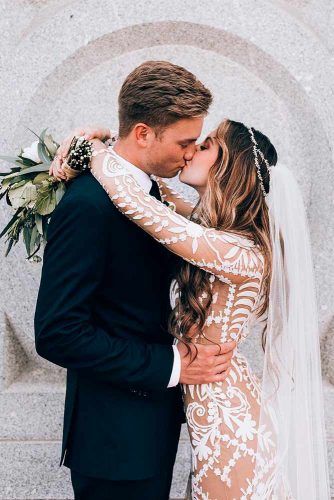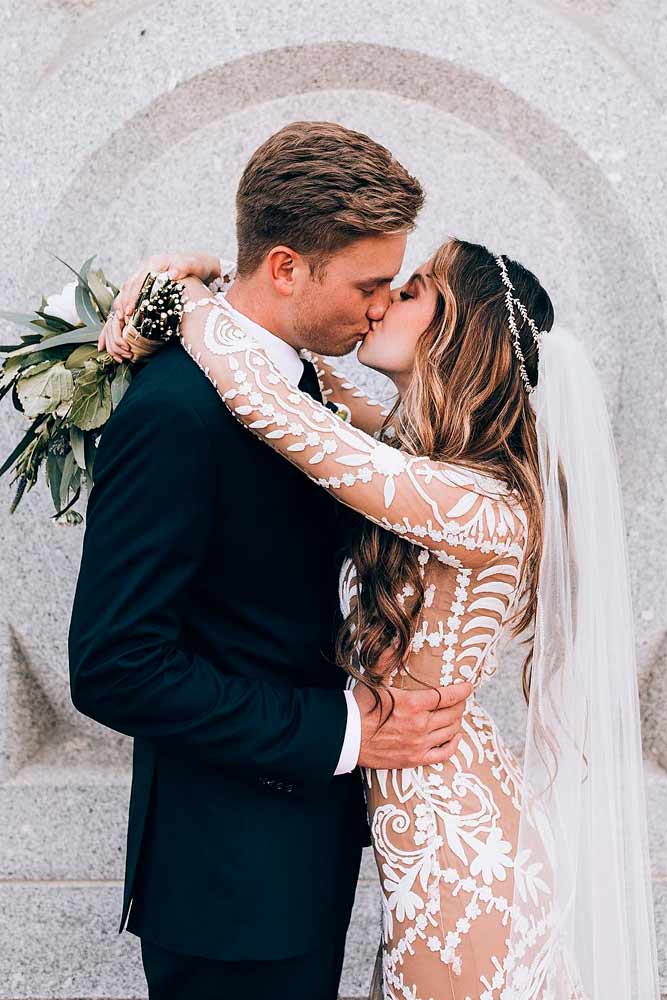 Credit photo: instagram.com/dukemoose
No matter how long you have been together, your first kiss is one of the most intimate moments. That is why when you are coming up with various picture ideas, do not leave the first kiss out, in no case!
Rose Petals Rain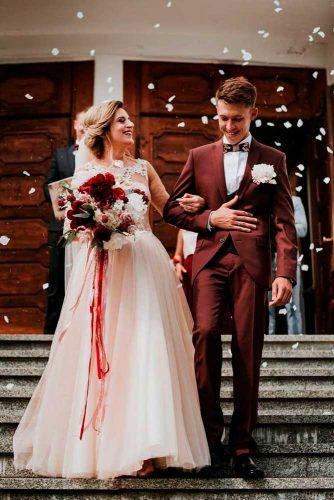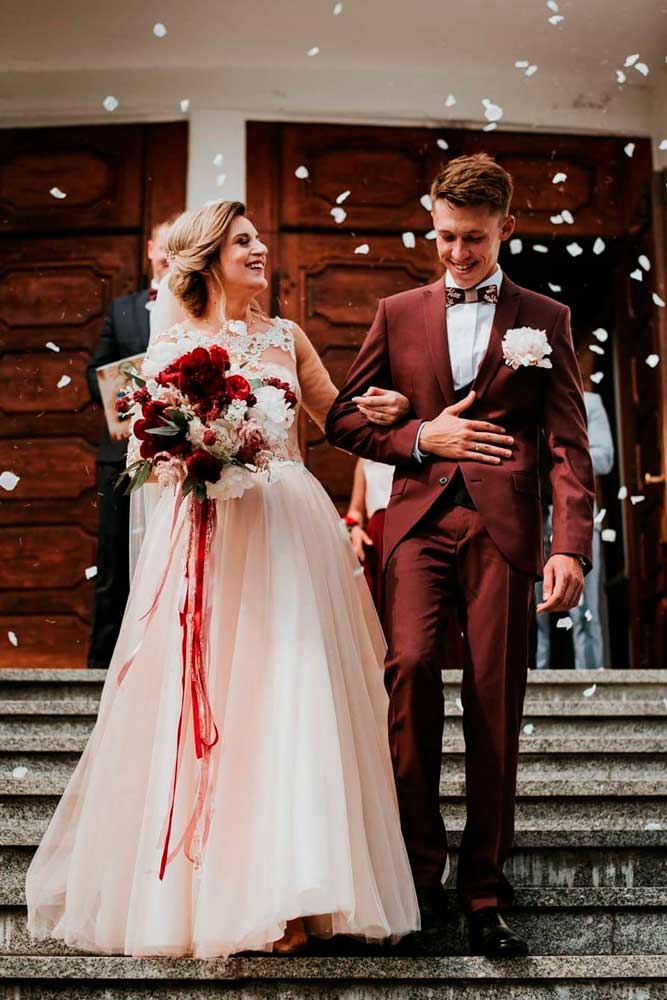 Credit photo: instagram.com/kamilsadurski_foto
Flowers belong to undeniable photography inspiration. That is why we suggest you give out rose petals to your guests so that they can shower you with them when you walk down the aisle. Rose petal rain is romantic and fantastic-looking. Such photos deserve to be put into your wedding book.
Couple Walk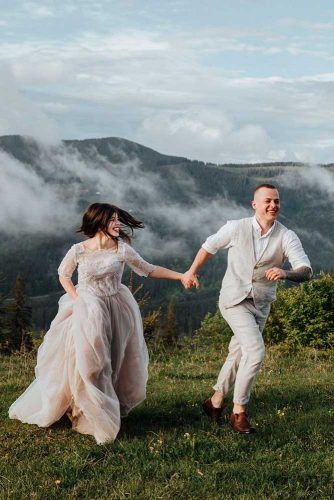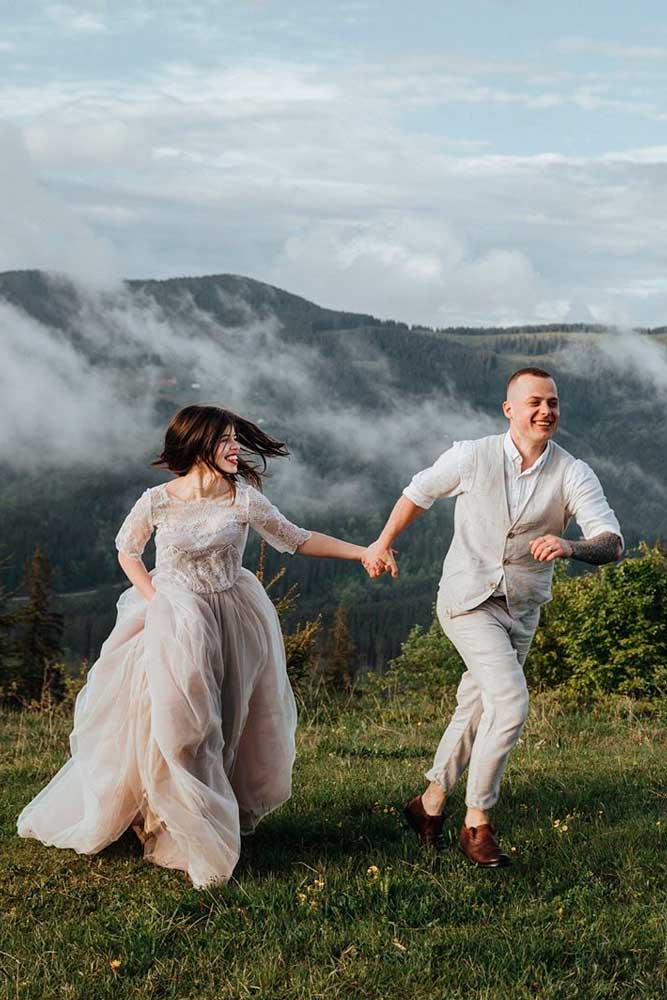 Source: Instagram.com/hinhanni
Among all the traditional wedding photos ideas there those which are less classy but add a more natural touch to the occasion. You do not need to pose for every single photo. Adding some action will add some more life and personal touch to the photo shoot.
The Forehead Kiss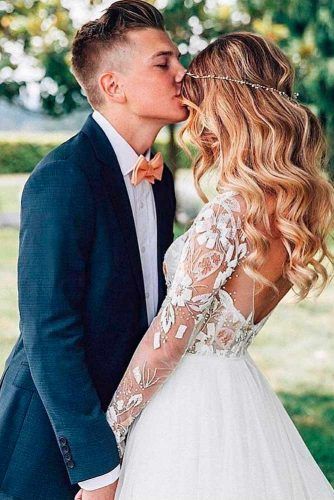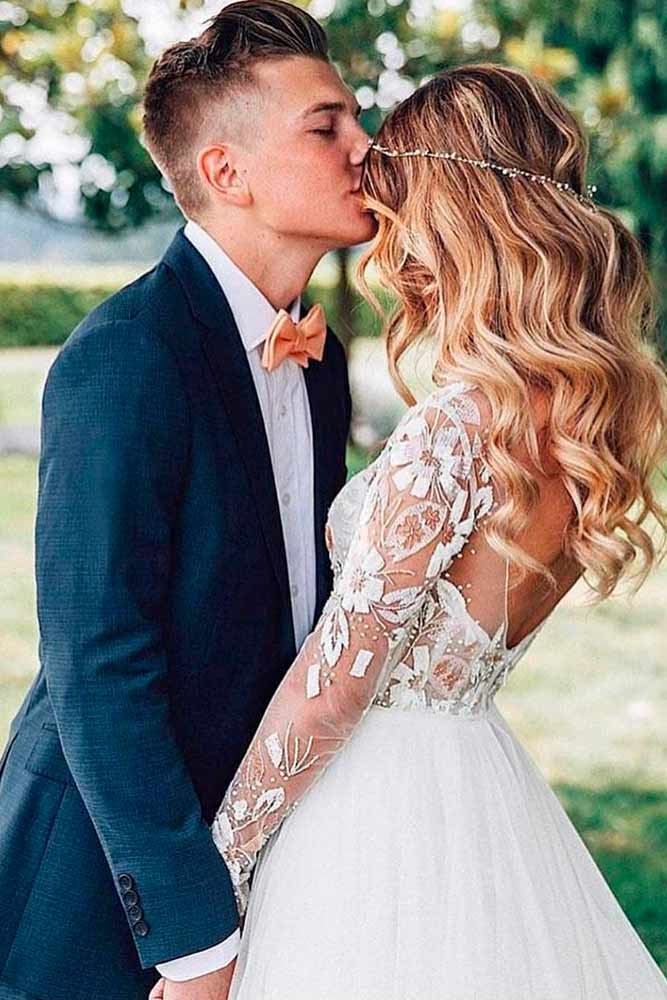 Credit photo: instagram.com/camifarcas
Some couples may feel uneasy during the photo shoot, especially when it comes to such personal moments as sharing kisses. This means that every experienced photographer has to have some ideas in the store. A gentle kiss on the forehead may help the bride relax a little while she feels safe and comfortable in her husband's arms.
Lying In The Roses Petals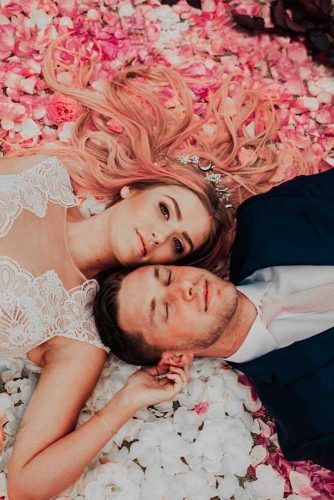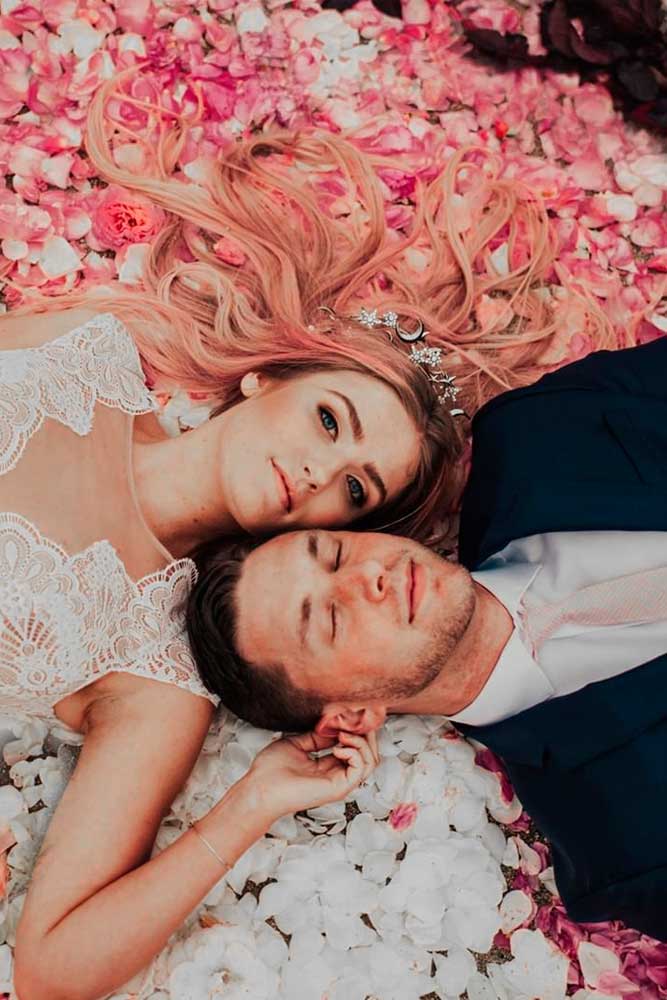 Credit photo: instagram.com/greenweddingshoes
There are so many uses for rose petals that you will be surprised. For instance, as you may already know, one of the best wedding photos are the couple ones. So, lay the couple on the rose petals and depict them peaceful and relaxed. One of the newlyweds can have the eyes open while the other keeps them close, to achieve the unique and incredible shot.
The Shoulder Rest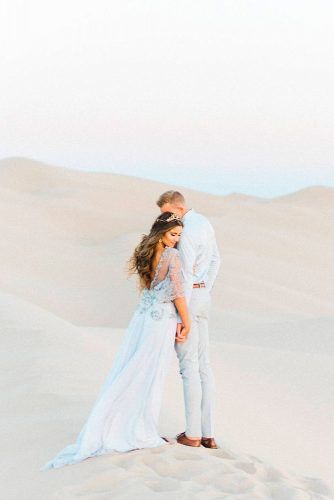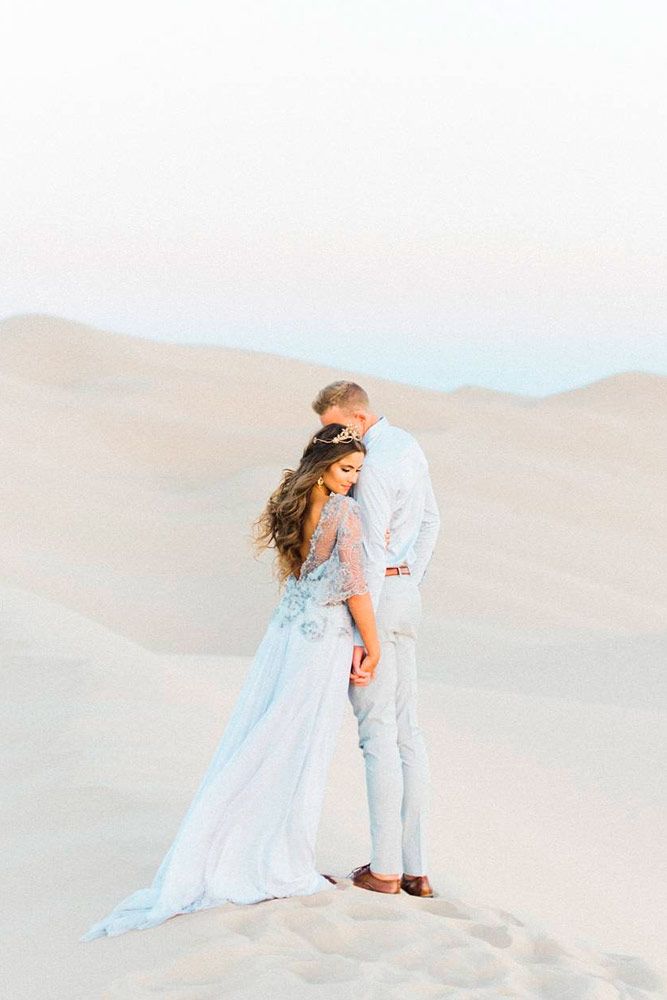 Credit photo: instagram.com/mink_photography
The fact is that most of the cool wedding ideas depend upon the location. However, posing matters too. Have the bride lay her head on his shoulder to depict the trust and connection to get that perfect shot.
The Hand Kiss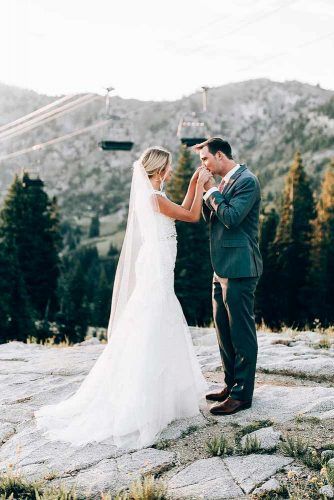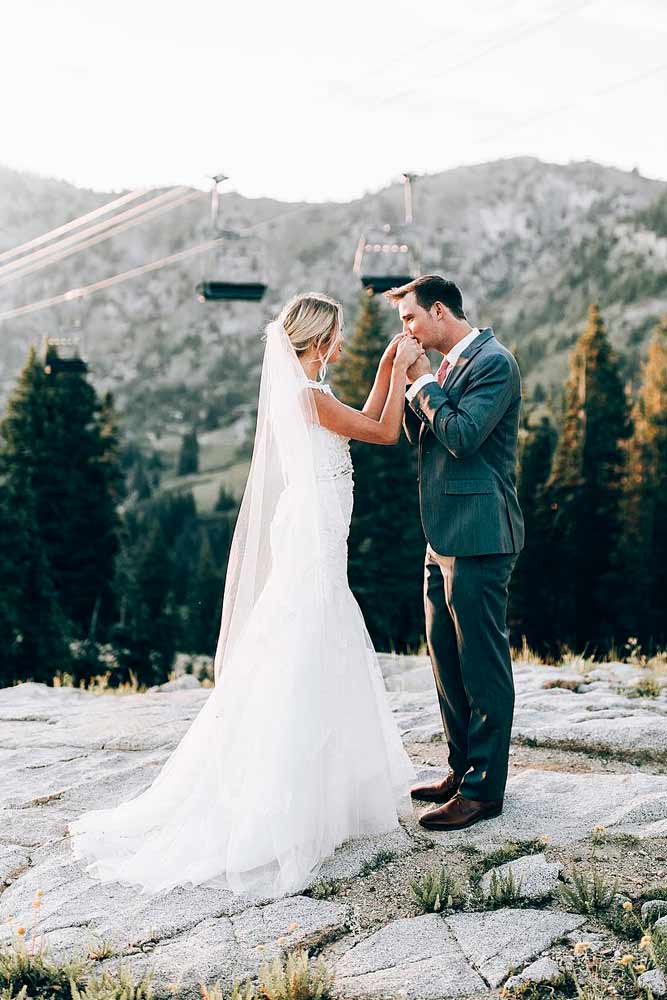 Credit photo: instagram.com/dukemoose
Every wedding is a personal fairytale for the bride and groom. That is why in order to intensify the vibe choose the ideas for weddings that look appropriately. For example, when the groom kisses the bride's hand, it makes him look like the Prince Charming has found his Cinderella!
Sweet Moments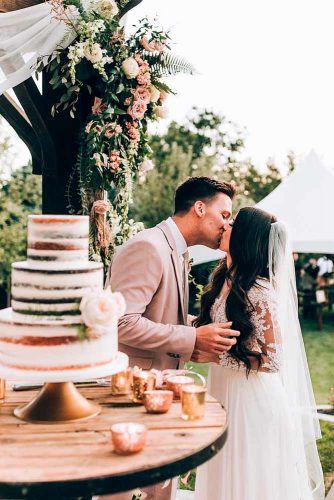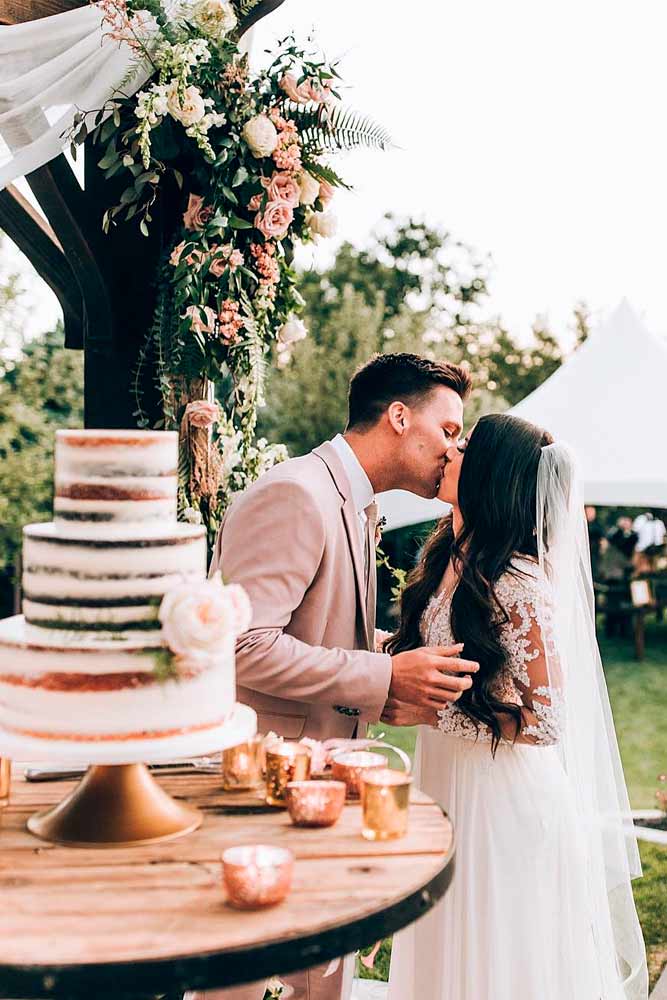 Credit photo: instagram.com/dukemoose
Every wedding is the sweetest occasions for the couple who gets married. To spice things up, there is always a wedding cake present. This means that in search for your unique wedding photos you can't skip cutting the cake one. No matter how classy it is, it is a must-have for every wedding book!
First Dance Together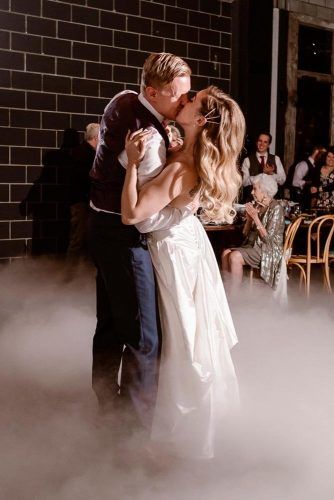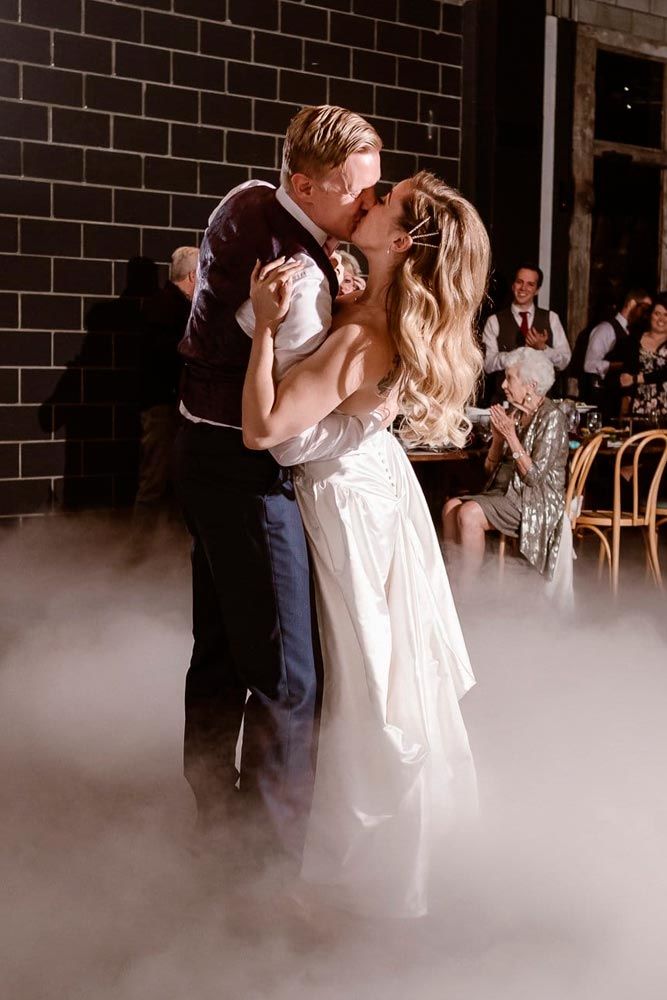 Credit photo: instagram.com/larsenphotoco
Just like the first kiss, so the first dance is bound to be captured on film. That is why if you are planning to add some certain moves to your dance, it is best if the photographer knows about them in advance. It is never a waste to generate your wedding photoshoot ideas together.
Time To Celebrate!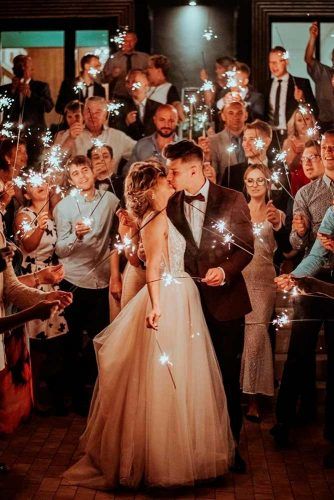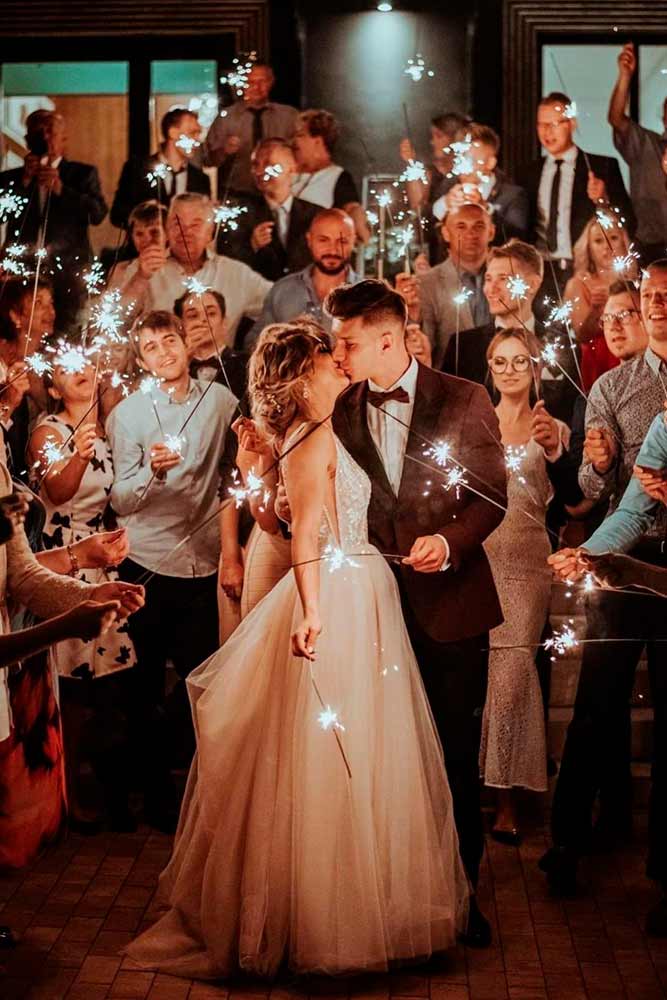 Credit photo: instagram.com/kamilsadurski_foto
To tell you the truth, creative wedding photo ideas do not need much to be involved. Just you and your guests celebrating on the dance floor can be enough. Very often, couples decide to pay attention to the formal part of the wedding; however informal part is not less fun and exciting to depict, keep it in mind.
Bride's Dancing With Father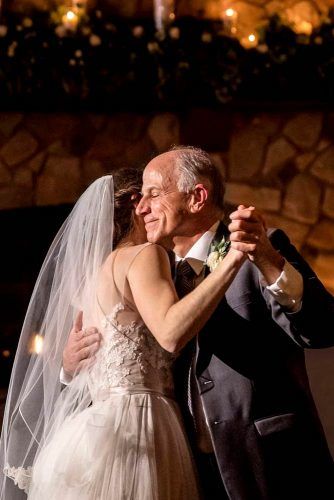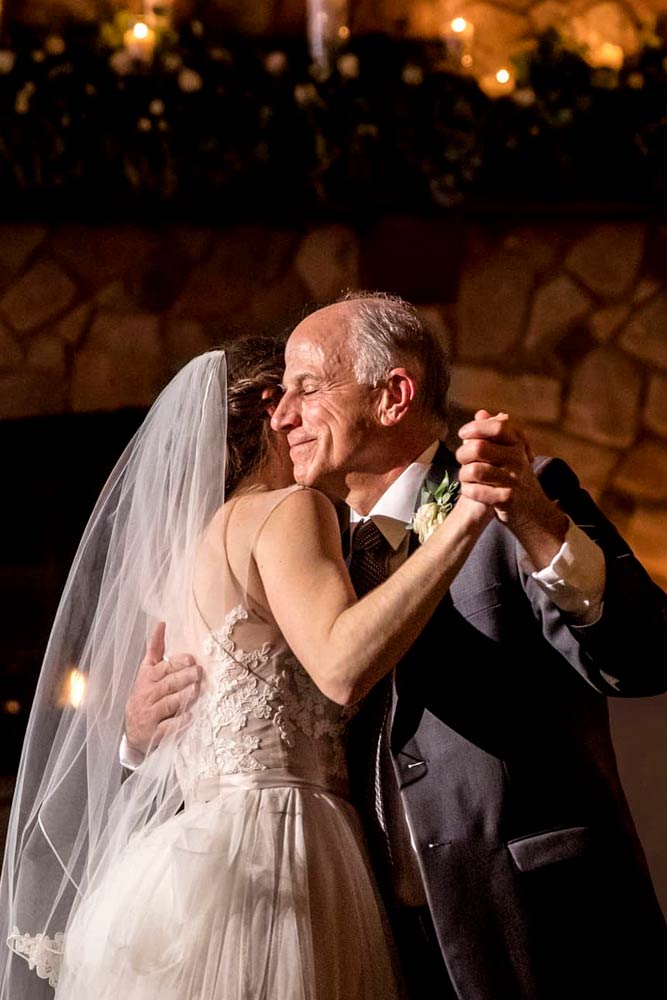 Credit photo: instagram.com/annkamphoto
Among many bridal portrait ideas, there is one that stands out – the bride together with her father. There is such a tenderness and kaleidoscope of feelings and emotions that it is difficult to describe. Such a photo deserves a special place in every wedding album.
Tossing The Bouquet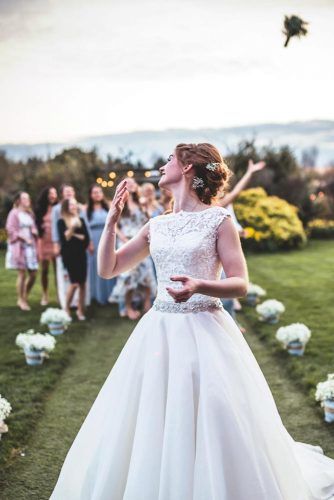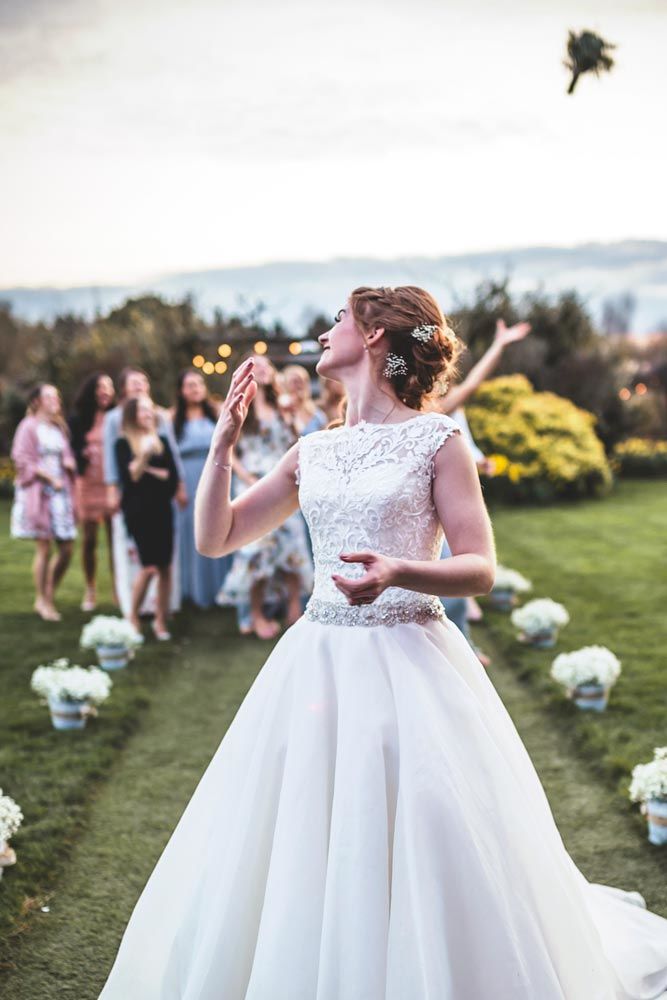 Credit photo: instagram.com/beckyalicedibble
No wedding can go without bouquet tossing. That is why this is another memorable moment to depict. The more shots you take, the greater is the chance to get lots of interesting photos. Besides, who knows – maybe the bridesmaid who catches the bouquet will become the soon bride-to-be?
Decor And Details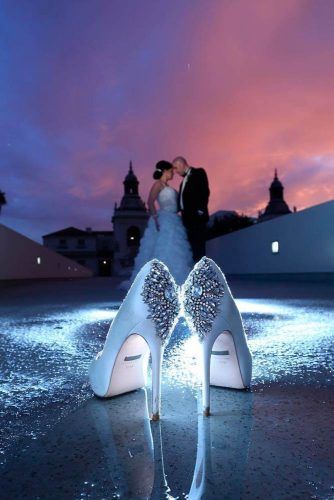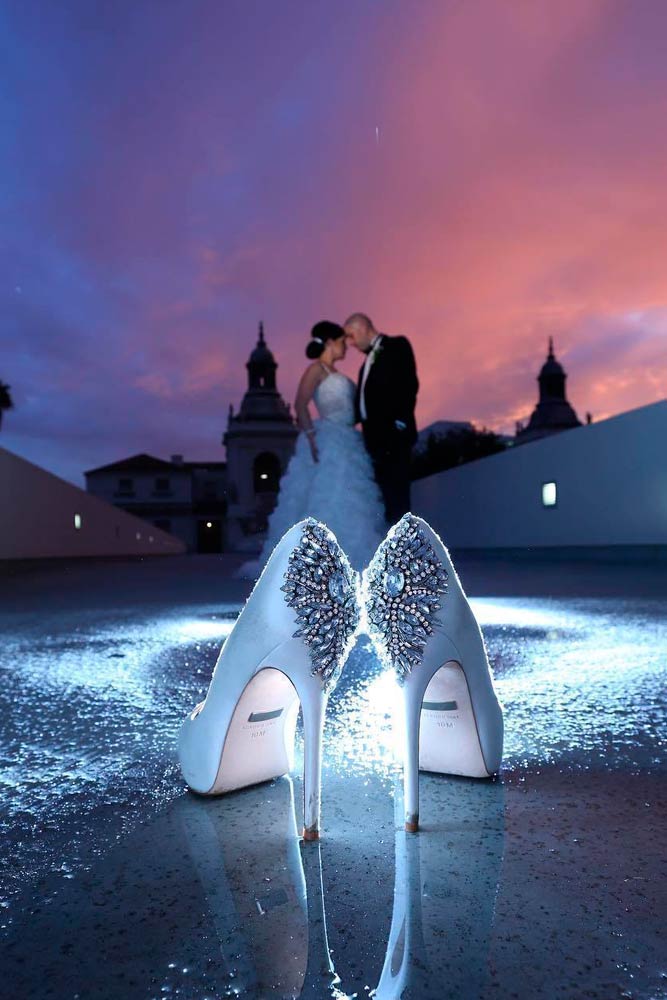 Credit photo: Source: Instagram.com/jayjaystudios

Every bride has her approach when it comes to her big day. That is why many tiny and large details are combined together to create that one and only dream wedding. Of course, a photographer may not know about all the elements that you decided to intertwine, that is why it is best to warn the photographer. Make sure that your shoes, wedding rings, wedding arch, the aisle are depicted so that when you take your wedding book, you will be able to recreate the day to the smallest detail. Such an approach will ensure that your wedding will be the day you will never forget!
Blind Folded By Her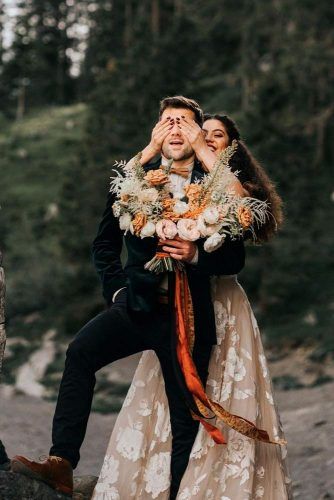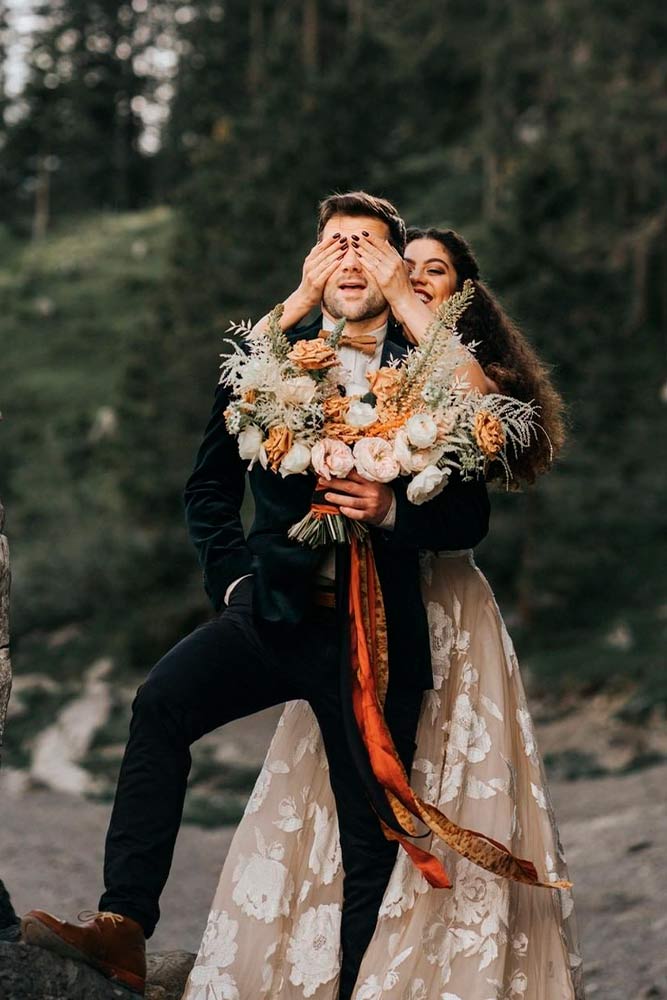 Credit photo: instagram.com/meltem.salb
The groom is not supposed to see the bride before the ceremony. Use that as your inspiration when thinking about wedding photos. Make it your first wedding picture, while the groom does not yet see the bride but only longs to see her sooner.
Wedding Photos With Bubbles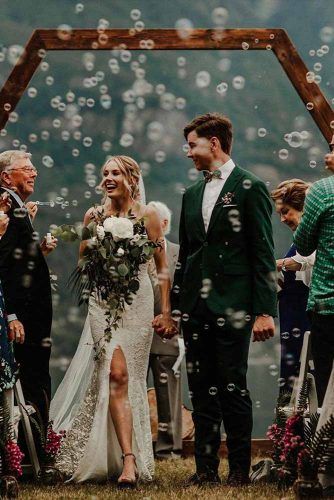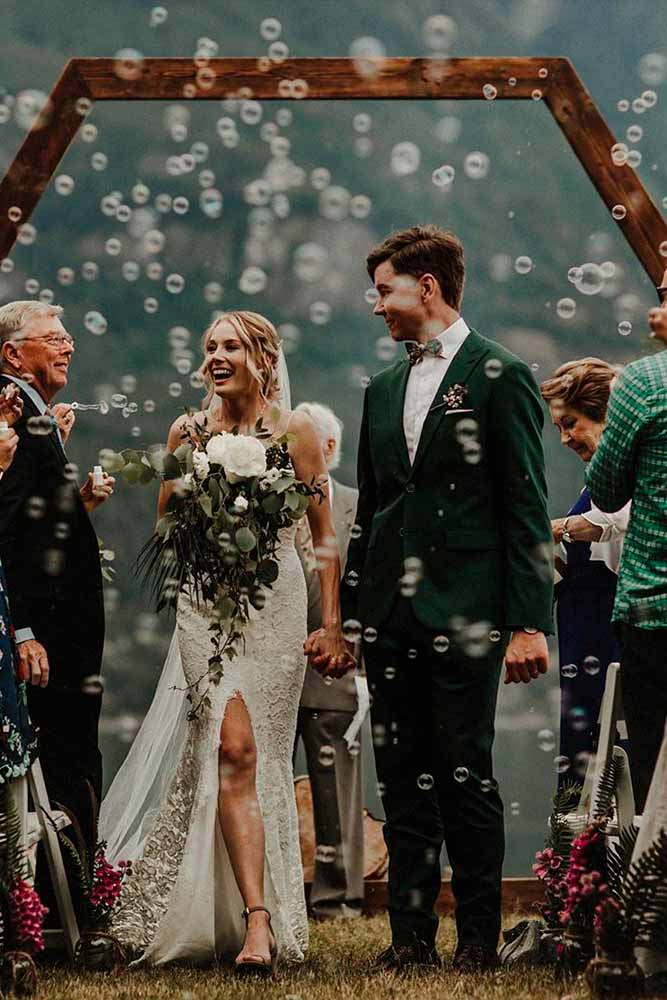 Credit photo: instagram.com/shariandmike
Confetti is a traditional attribute of every wedding. Do you want to add something better to your photos? Use bubbles. You will be surprised at how unpredictable the photoshoot may turn out to be.
Kiss Under Veil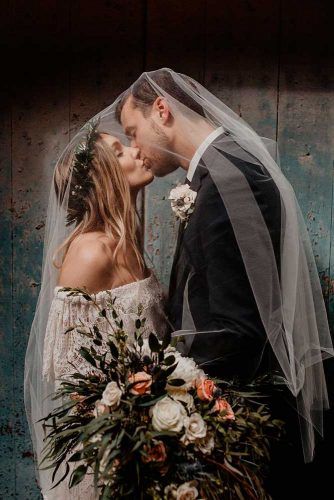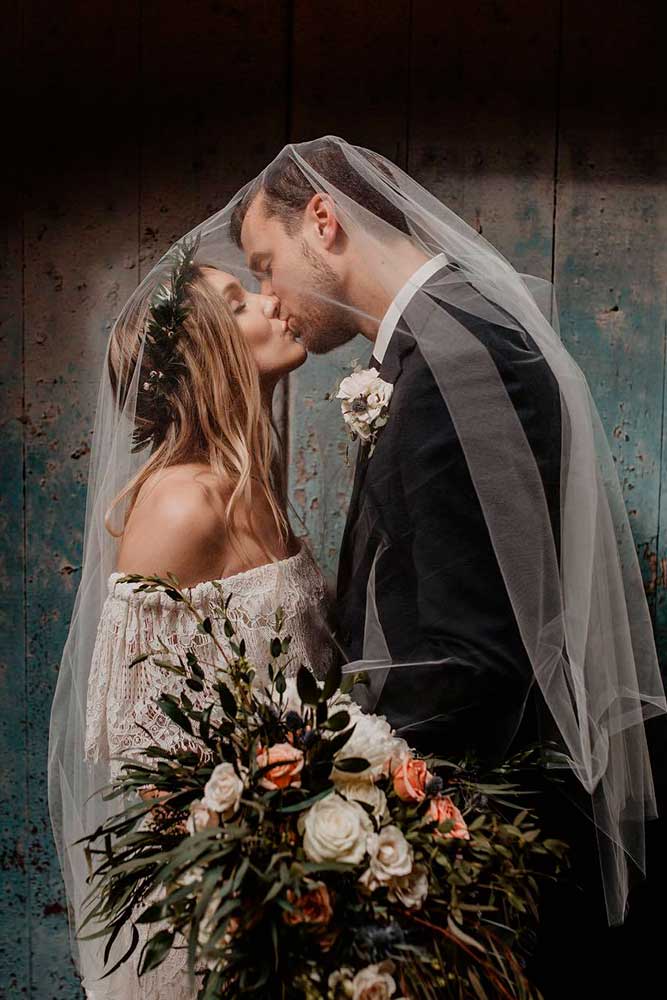 Credit photo: instagram.com/ericakait
There is nothing better than the newly-weds' first kisses. Make them look even more intimate and desired while both hiding under the veil.
The Relaxed Gaze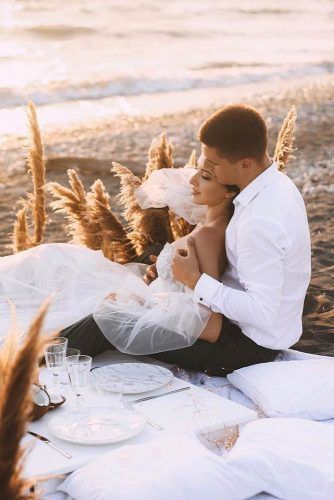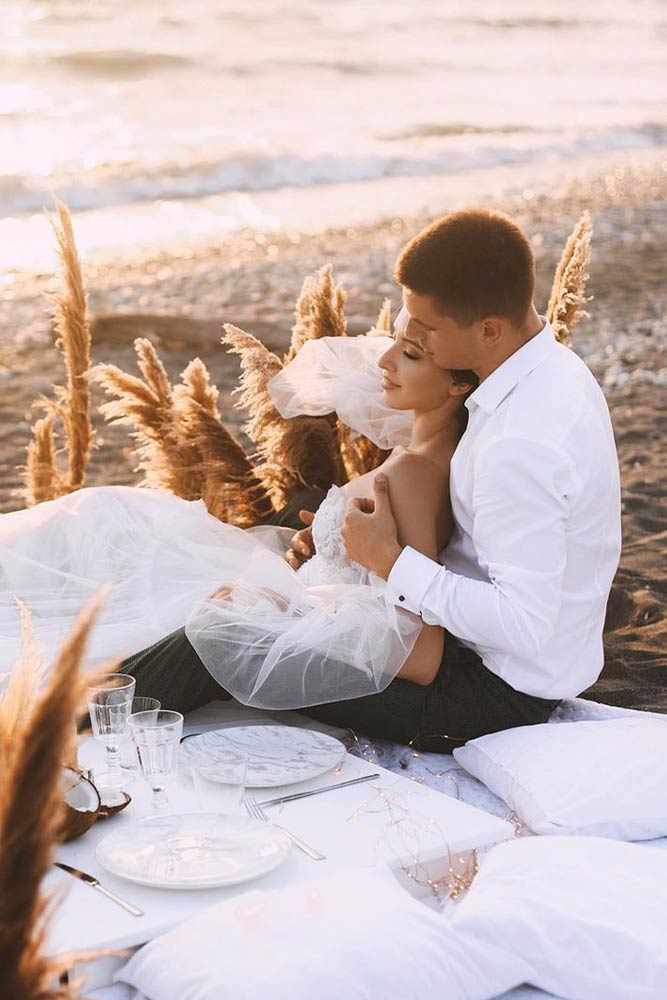 Credit photo: instagram.com/titovavictoria
All the tension and fuss is in the past. You have got there together. Now it is time to relax in each other's arms and let the skillful photographer depict the moment!
Include Your Pet In Wedding Photos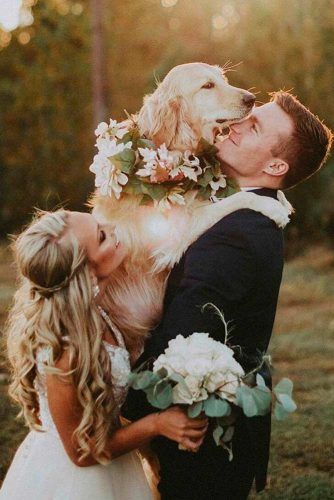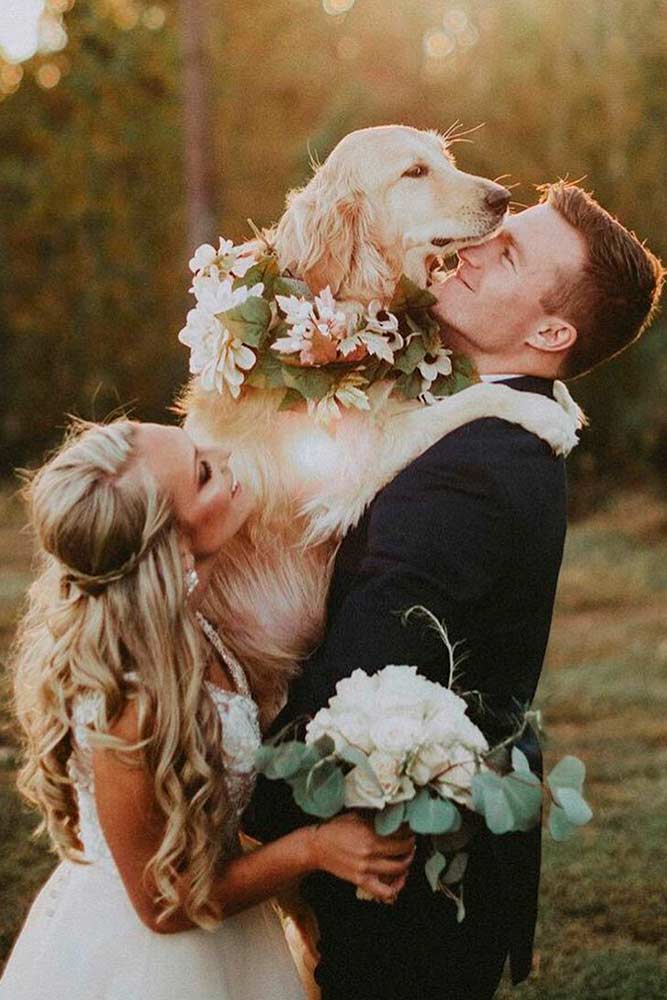 Credit photo: instagram.com/reaganaleea
If you are the lucky owners of a four-legged friend, or as the pet parents usually say – their child – you should not exclude it from the photoshoot. Let your favorite boy or girl share the moment of happiness with you!
Groom's Fun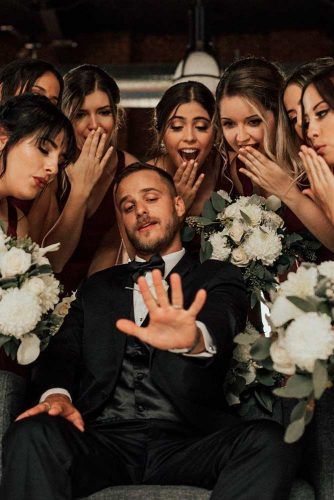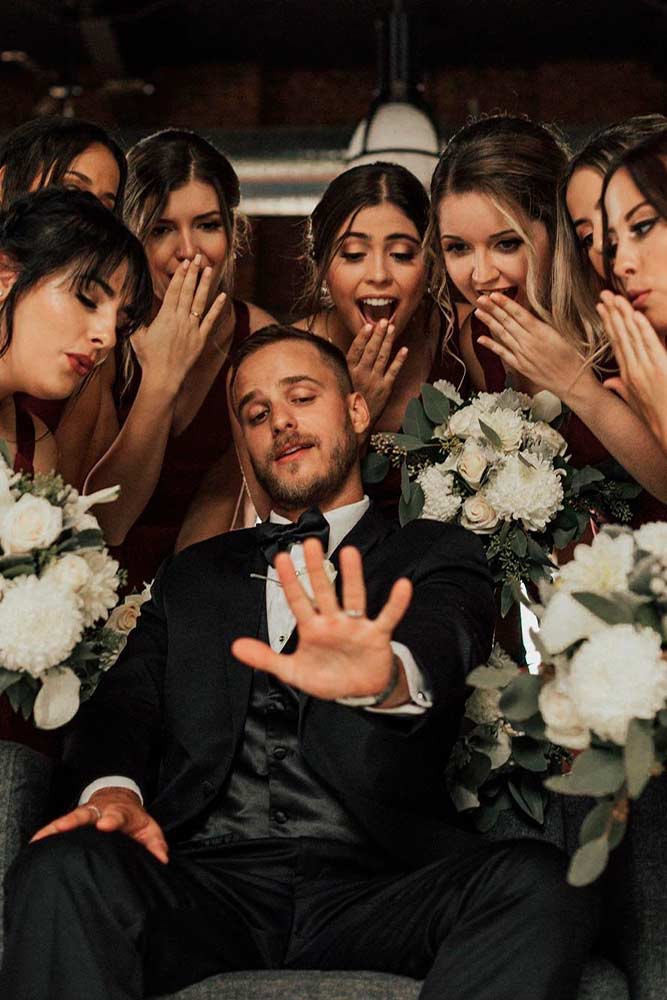 Credit photo: instagram.com/magendrexlerphotography
Usually, it is the bride who shows off her ring in front of her bridesmaids who are in complete awe. Add some fun and spice to the pictures by switching the main character. Replicate the moment with a groom in the center of attention!
FAQ: Wedding Photography
What is a reasonable price for wedding photography?
Wedding photographers charge from $1,000 to $3,000 for 6-hours across the country. This really depends on the location, pus, travel expenses if needed etc.
What are the types of wedding photography?
Types of wedding photography include: traditional or classic photography, portrait wedding photography, destination wedding photography, vintage wedding photography, black and white wedding photography, photojournalistic wedding photography, editorial wedding photography, illustrative wedding photography, fashion wedding photography, commercial wedding photography, contemporary photography, artistic wedding photography like underwater or aerial photography.
Was this article helpful?