Bridal shower gifts are the gifts presented to a bride-to-be at a special party that is held prior to a wedding ceremony. This party is called a bridal shower.
In its essence, this pre-wedding celebration is supposed to honor the bride-to-be and assist her in setting up the new home. Of course, there are no strict rules concerning the gifts. But house warming presents are almost always to the point. In general, unless there is a specific shower party theme or a wedding registry, the options are unlimited.
Which leads us to another question: how to guess which gift won't fail? That's what our photo gallery is for. Read on to explore the best shower gifts.
Ice Cream Maker
Source: cuisinart via Instagram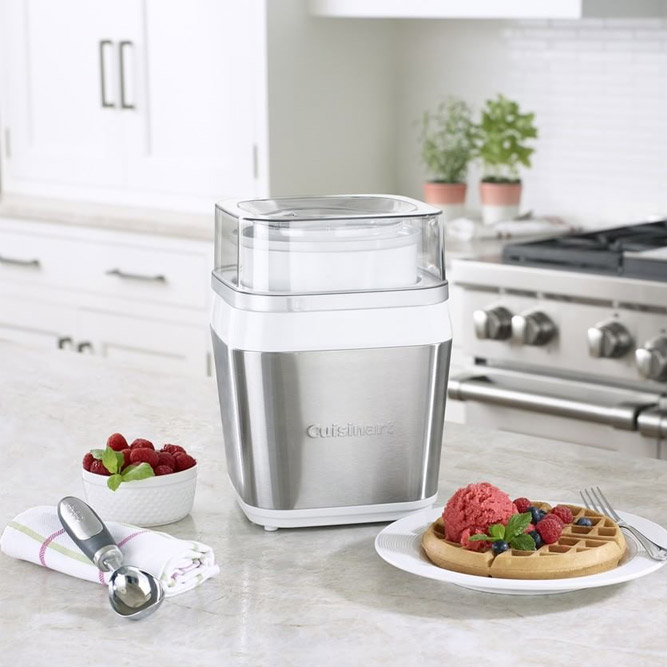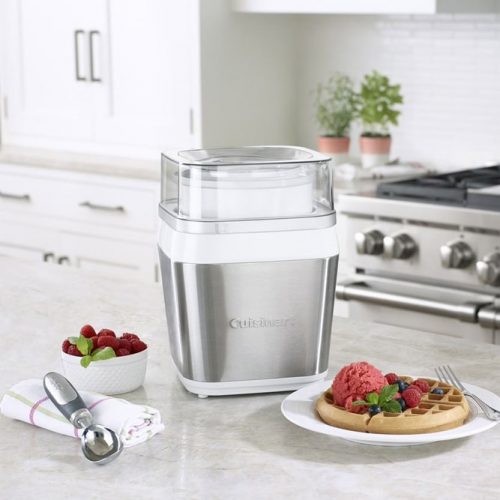 An ice cream maker is an awesome gift idea. Firstly, it will add even more sweetness to this couple's married life. And secondly, it will help the future wife to amaze her friends and family with the most delicious and refreshing dessert every time someone is visiting. Plus, when they have kids, this machine will be a life savior! Complete the gift with a book of recipes and toppings and syrups.
Coffee Maker Gift Idea
Source: moccamaster_aus via Instagram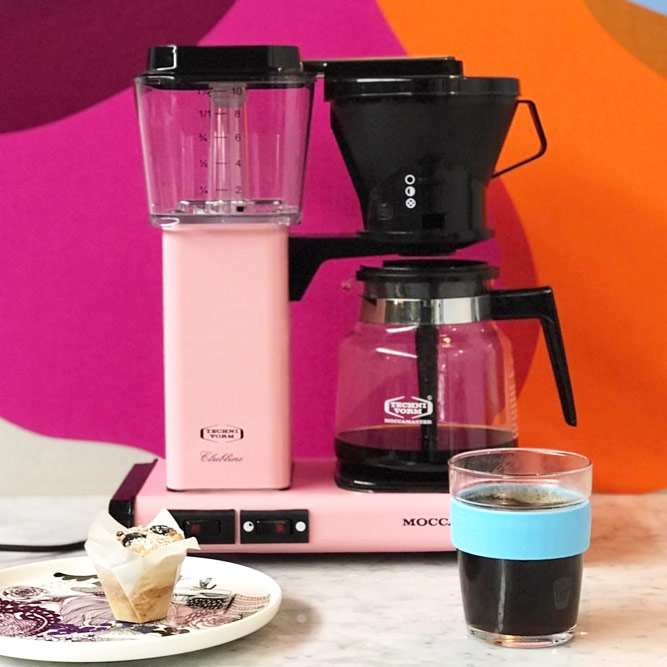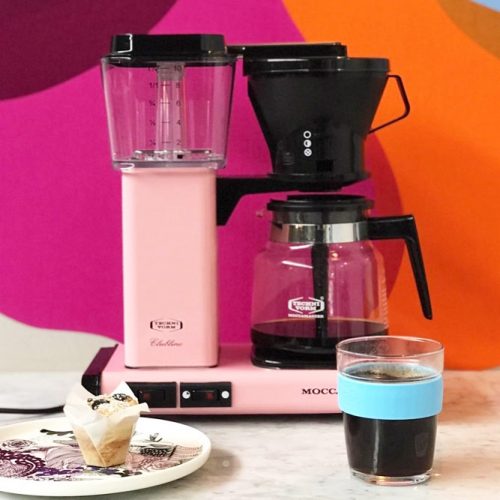 A coffee maker will become the real emerald in any kitchen, something that will make this couple leave their bed for some time at least. We think that there is no better house warming gift than a coffee maker. When coffee is freshly brewed, it makes a person really happy. Pick the model and style of the coffee maker, depending on your budget. If you wish to splurge on the present, buy an espresso machine. Believe us, with such an appliance their mornings will be luxurious.
Cutting Board Gift Idea
Source: orioledesign via Instagram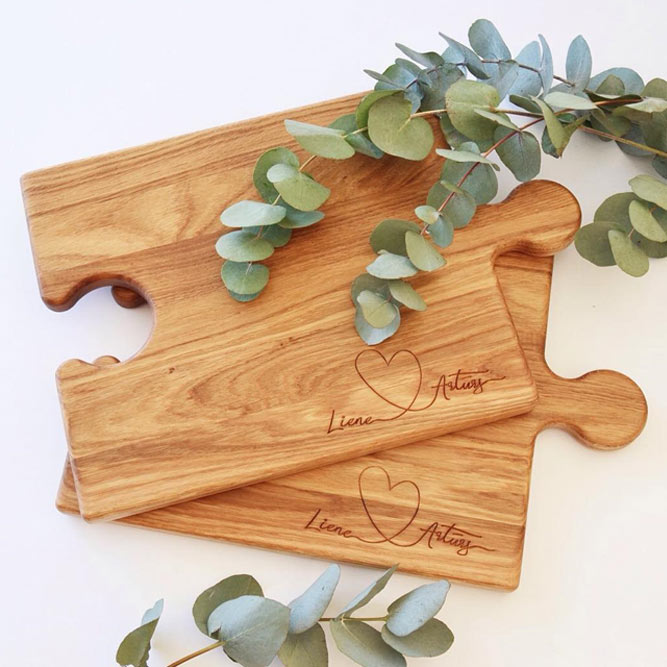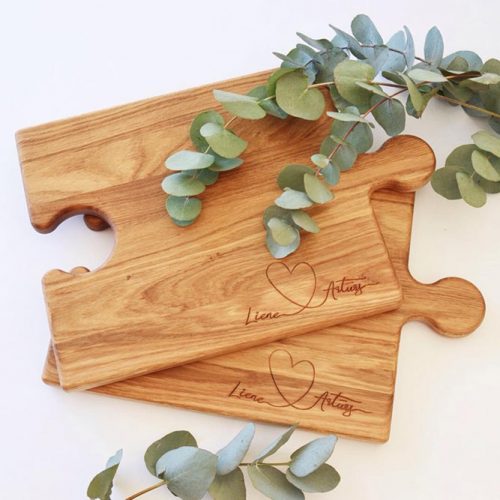 A cutting board is an important tool in any home. Whether this couple is into cooking or not, they will still need to cut some products every now and then. So, this present will be useful anyway, which is a win-win.
And of course, we are not talking about plain, boring pieces of wood or plastic. Today there are amusing, creative, and unique handmade designs of boards to choose from. Plus, you can always add some personalized touch, for example, get some signature added to the board.
Gift Box Idea For The Bride
Source: foxblossomco via Instagram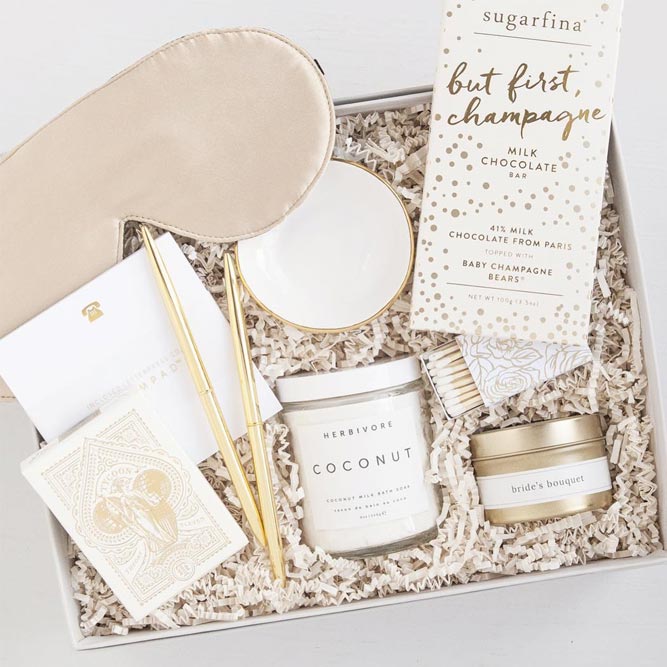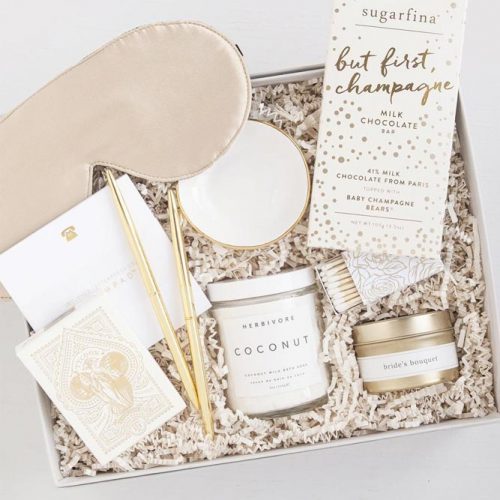 A gift box is a nice gift that can always be brought to a bridal shower. Buying something useful is always a wise thought, especially if you know a person well.
Remember your recent conversations. Maybe she told you that she wanted to try new cream or shower gel. Or you know that particular products will work great for her skin type or hair. She will be thankful for a big day shower gift like this.
Mrs. Gifts Set
Source: coventrybluellc via Instagram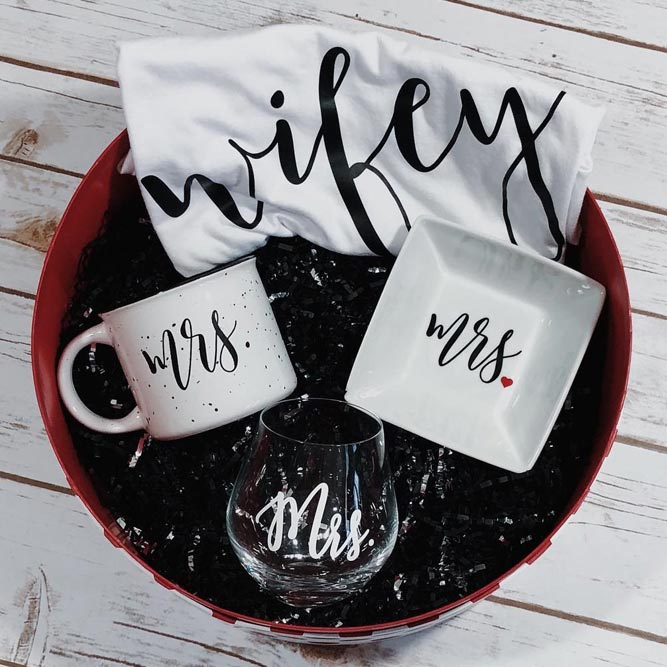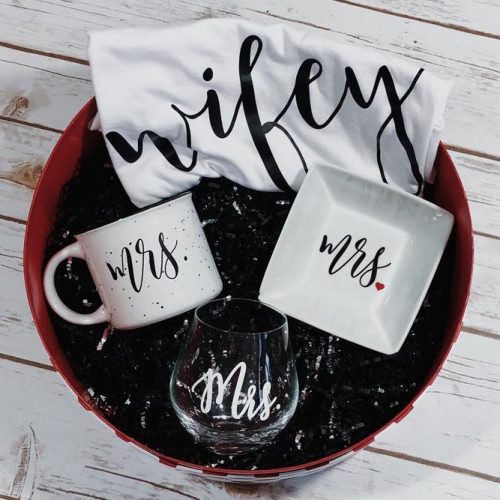 A Mrs. gifts set is among the best bridal shower gifts for the bride who has everything. It is simple, cute, and themed – these 3 qualities are important when considering what to present to your rich friend. Also, it's a good idea to choose something that can serve as a souvenir or can be used. Then it will be for her to decide what to do with your gift.
Kitchen Gift Set
Source: ribbonsbowspaperrolls via Instagram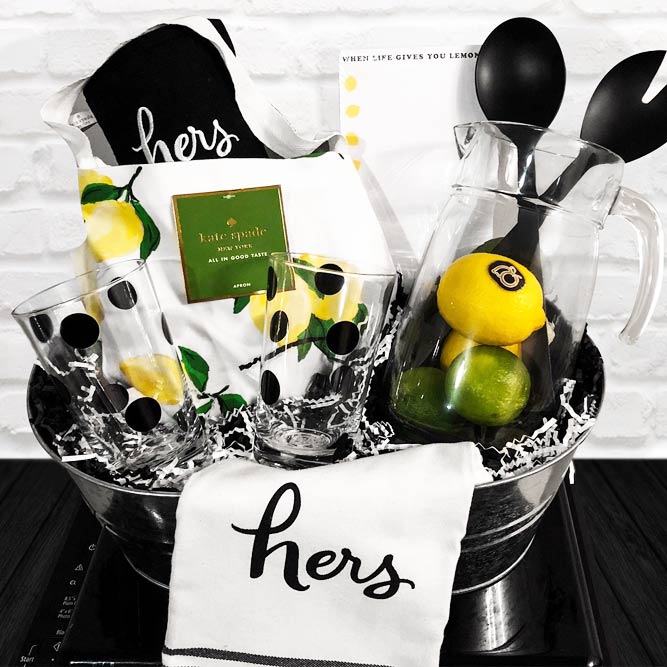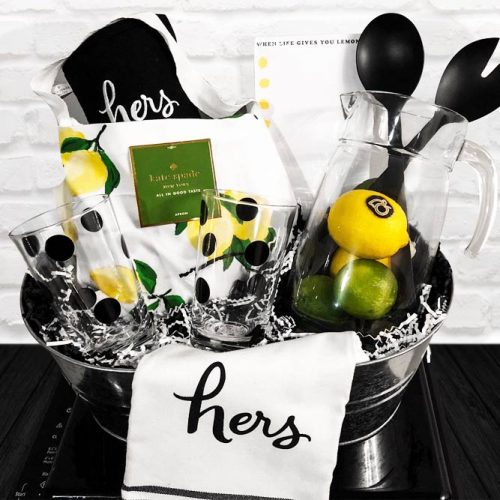 A kitchen set is among the most useful bridal shower gift ideas, especially if the bride-to-be or her future husband loves cooking. Whether they move to a new home or already have a place where they live, some new tools for the kitchen will come in handy.
Personalized Luggage Tags Set Gift Idea
Source: cottonseedmarketplace via Instagram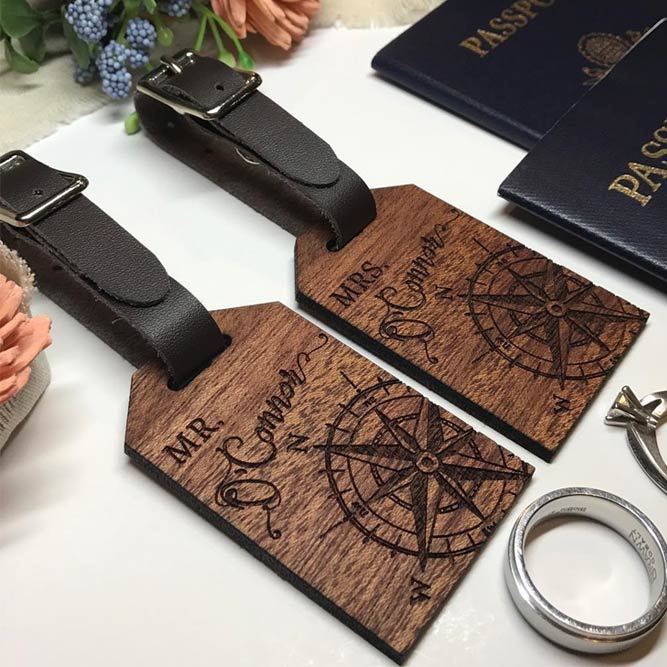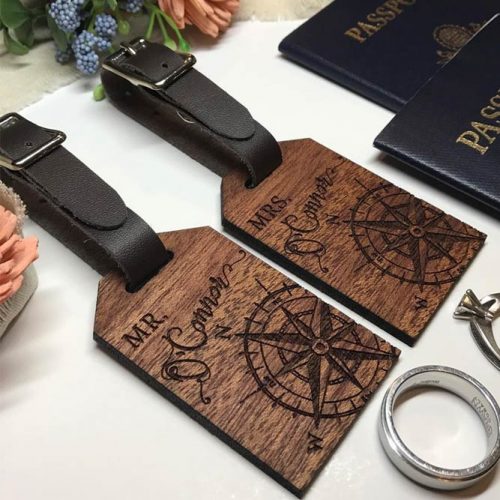 As a married couple, they will have many journeys together, starting from their honeymoon. Just imagine how cool it would be to have a luggage tags set like the one in this picture! Get the tags signed Mr. and Mrs. accordingly. Believe us, personalized bridal shower gifts are always valued.
Personalized Mugs Gift Idea
Source: nowthatspersonal via Instagram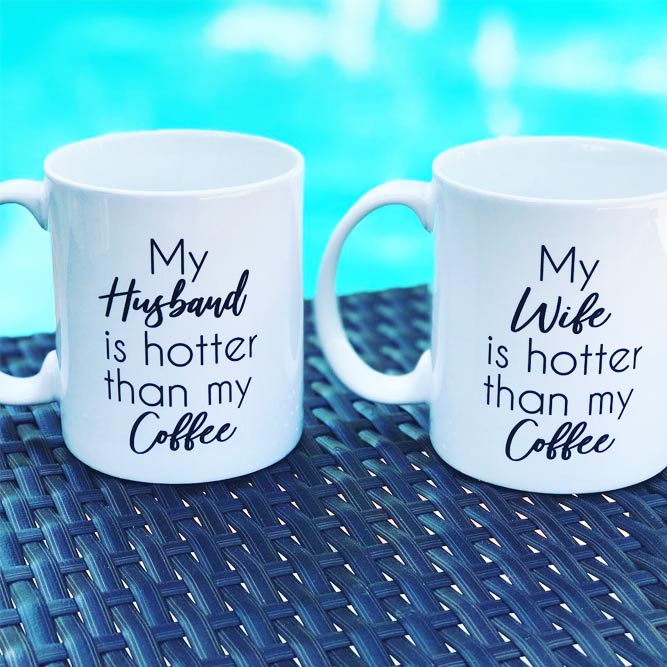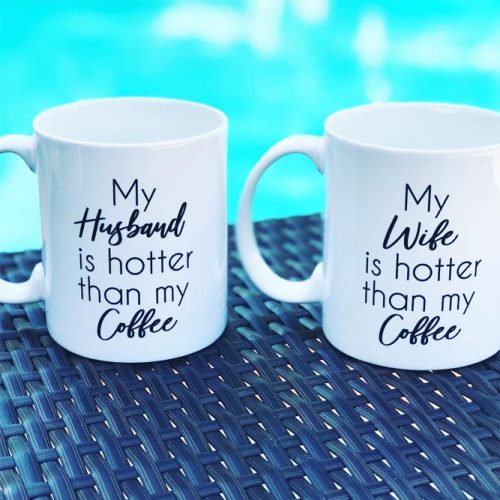 Personalized mugs are among the most popular bridal shower gifts.
This gift is not expensive;
It is useful because the couple can drink from these mugs;
It is thoughtful because of the fun and interesting signature.
As for picking the signature, switch on your sense of humor and imagination.
Gift Basket Idea For A Happy Couple
Source: lmpacini via Instagram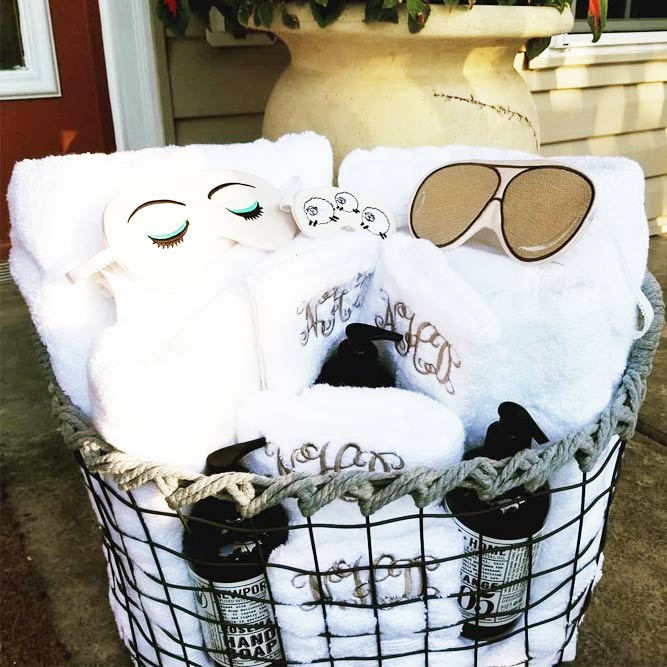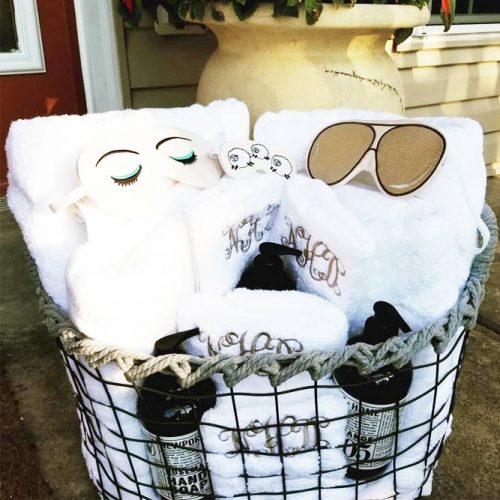 Gift baskets are the common bridal shower gifts. There are baskets to any taste, and these baskets contain everything from towels to fruits. Usually, such sets are themed and wrapped beautifully for a festive occasion. And if you don't see anything good enough in the store, you can always buy a basket and fill it with the things that will be to the bride's taste for sure.
Silver Personalized Set For A Couple
Source: andthenagain via Instagram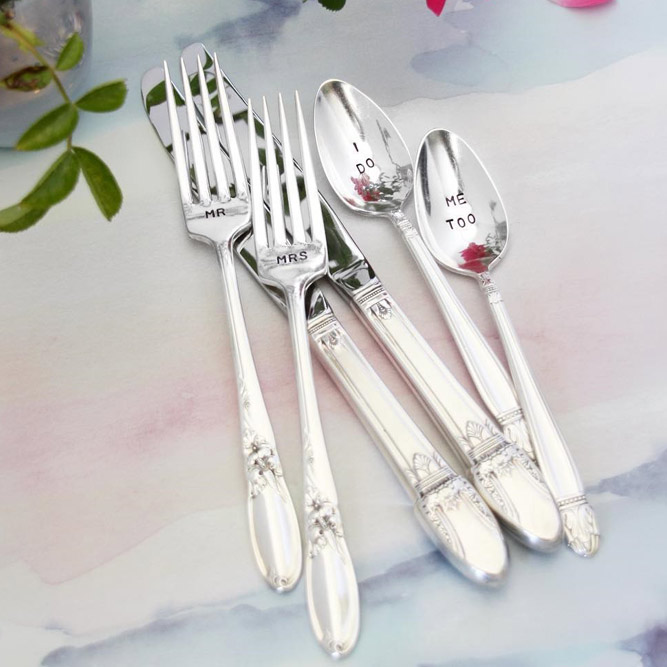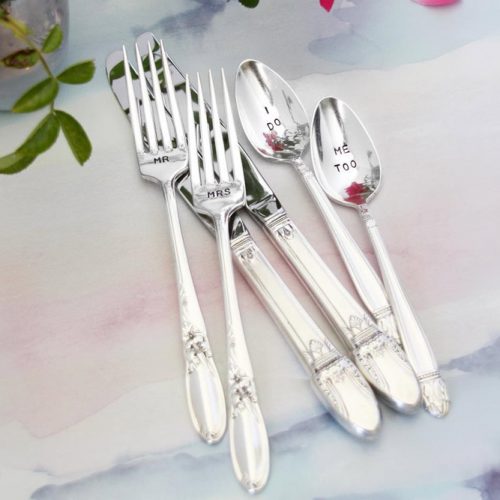 Why not buy a set made of silver? Give the set at a bridal shower, and the couple might decide to place it on the tables on the wedding day. If you have such an opportunity, splurge a bit, contribute to their wedding ceremony. They will thank you later.
Mr & Mrs Pillows Set
Source: basilandburlap via Instagram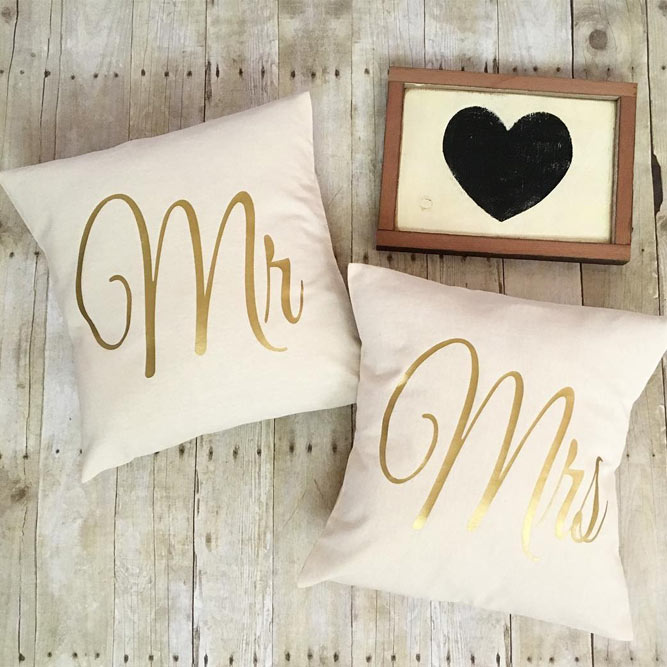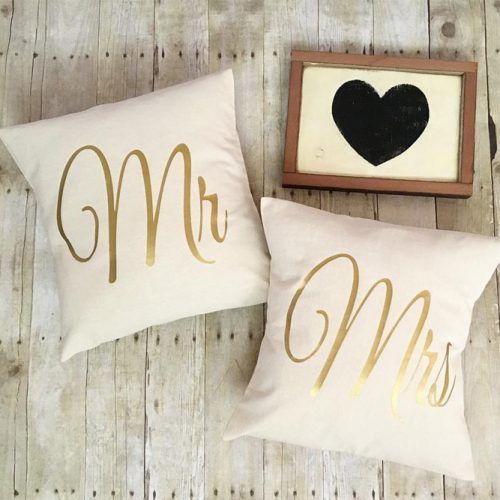 A pillow set like the one in this picture is adorable and romantic. The couple will definitely have much fun using them during their honeymoon. We can already imagine those two having a pillow fight to decide who will get to pick out the names for their future kids.
Bride Robe Gift Idea
Source: weddings9geria via Instagram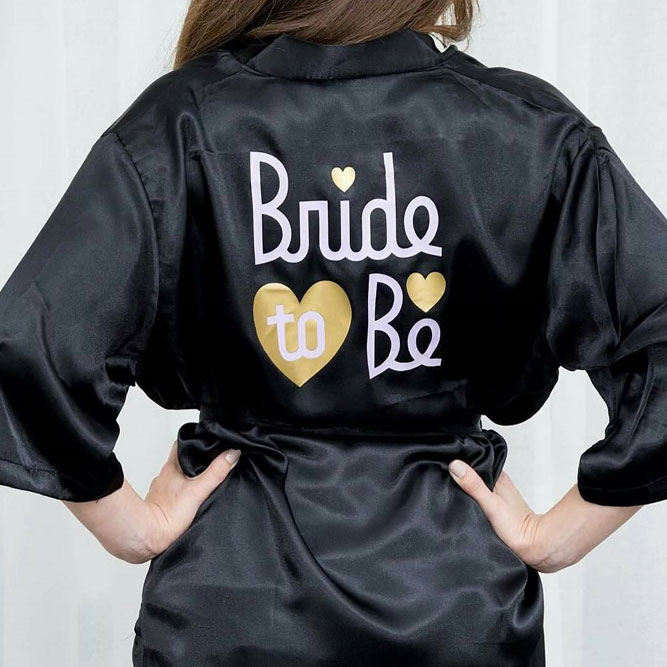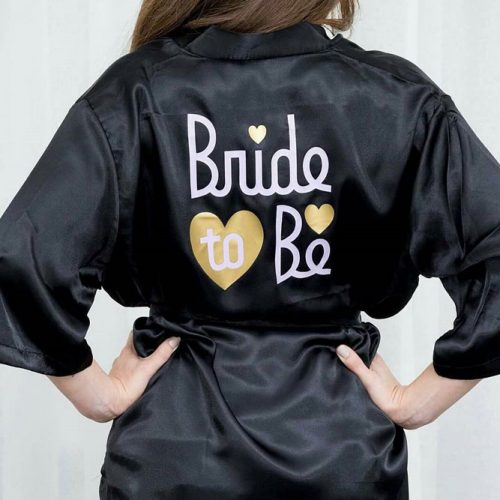 A bride robe is a perfect gift! It's something that a bride-to-be will buy for sure for the short morning photo shoot after the wedding night. So, help her out and let her save some money. If you think that she may not like the item you choose, you can always ask her what she likes.
Cheap Gift Idea
Source: riffrafcrafts via Instagram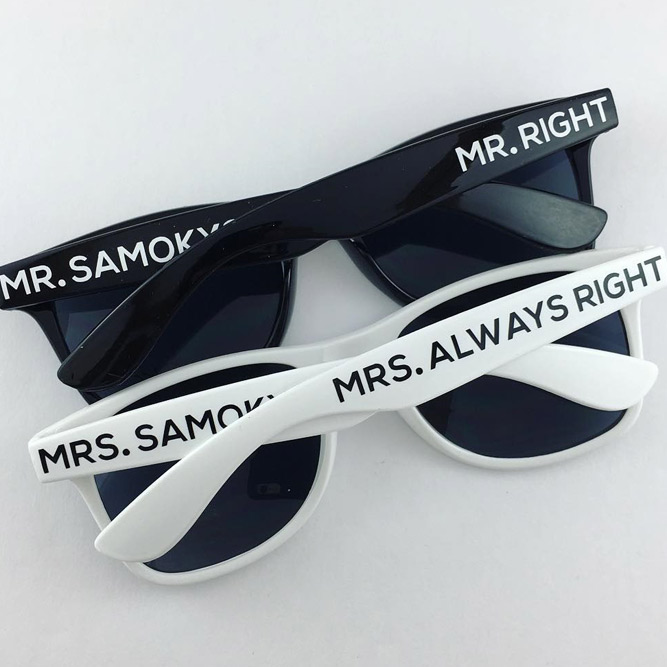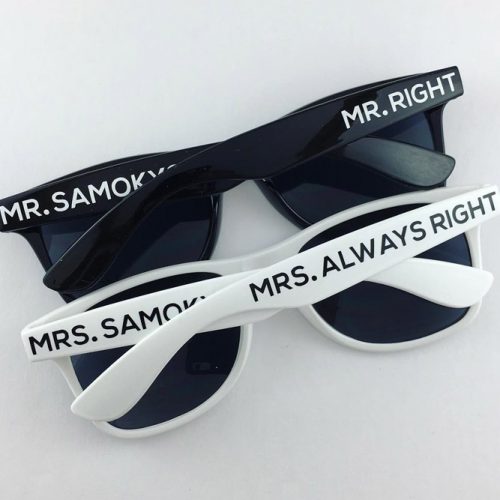 Sometimes cheap bridal shower gifts are more than appropriate. If a bride-to-be announces that the party will be without gifts as they're organizing a quiet wedding with no big ceremonies, shows, and groomsmen gifts, you may go for something fun and inexpensive. It's a common thing to do that, and such a gift will make your friend smile.
Champagne Glasses Gift Idea
Source: kristens.craft.corner via Instagram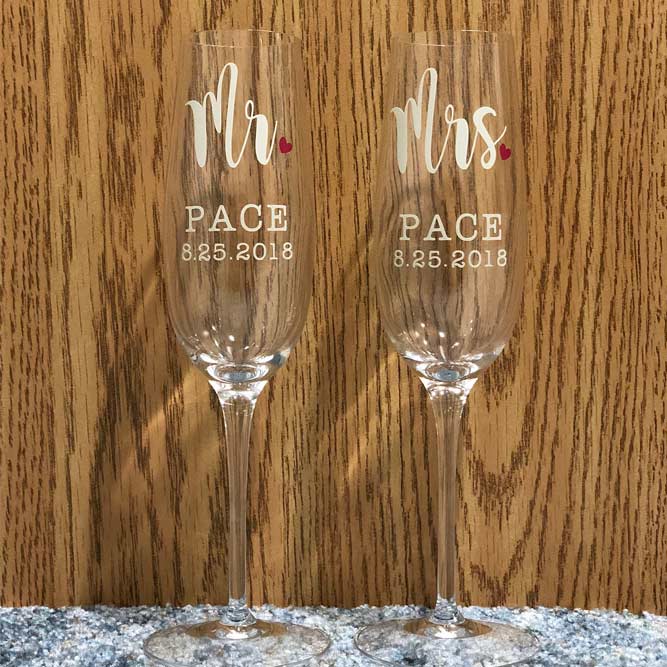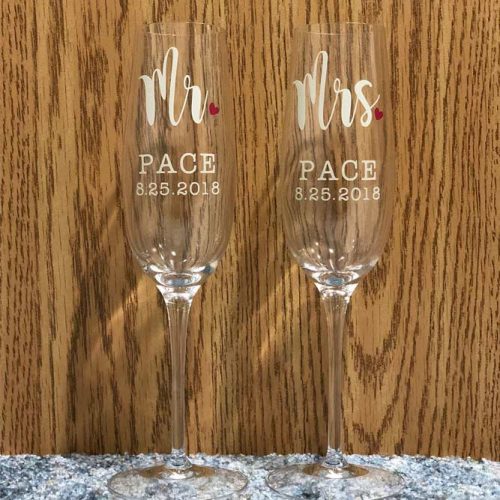 If you are ready to be generous when buying a gift for a bridal shower, you can always go for some quality champagne glasses. The couple might want to place them on their table on the wedding day or just leave them for their future romantic date night.
Keepsake Box Gift Idea
Source: workthemetal via Instagram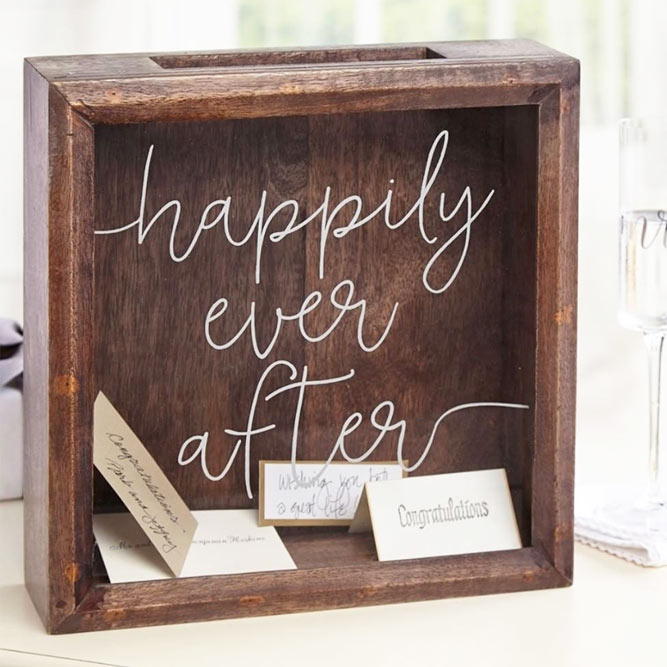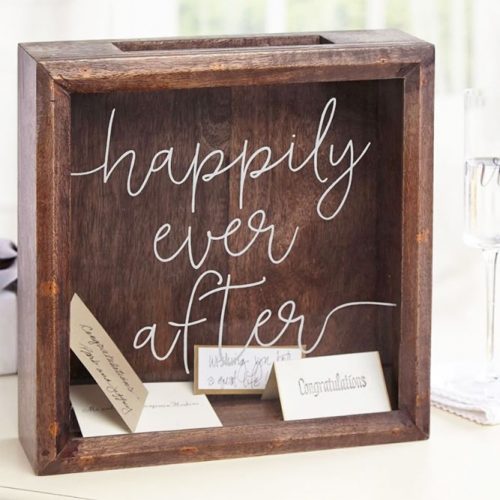 A keepsake box is a simple yet meaningful gift. There are many designs and materials it is made of. Choose the prettiest.
Many people wonder if giving 2 gifts, that is, the one for the bridal shower and another for the wedding day is a must. Well, technically, in the American tradition, you do not have to present anything on the wedding day – you are a guest who witnesses the birth of the new social unit. But if you are afraid to seem cheap, here is a trick: split the budget on the gift between the two events. Thus, you will give 2 gifts.
Wood Frame Gift Idea
Source: behind_the_green_desk via Instagram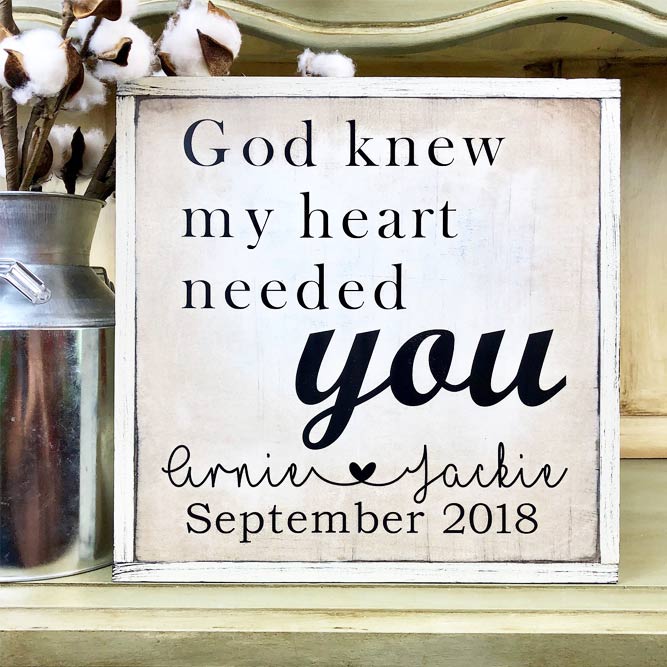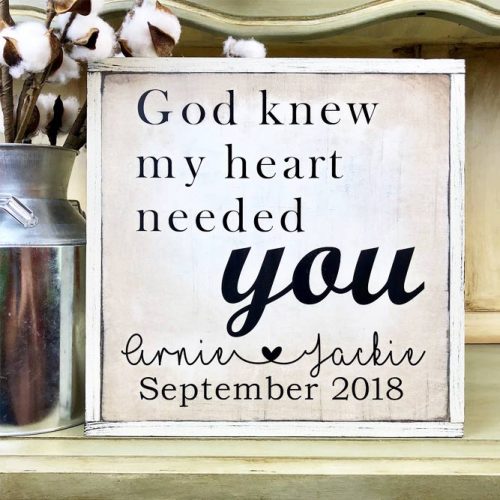 Many people choose to present a wood frame with some friendly or romantic words. This gift is popular because it is thoughtful and it can also serve as a home décor piece.
Diy Bridal Shower Gift Idea
Source: funsquaredblog via Instagram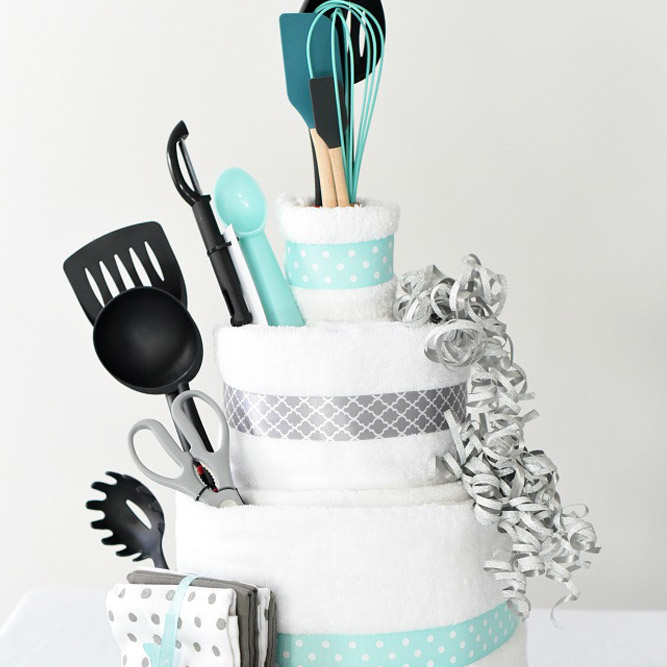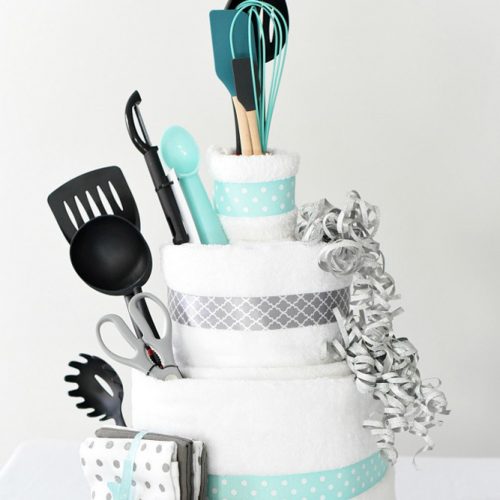 Would you like to present something unique to your friend's bridal shower or wedding? The best gift is the one you create yourself. Towels and utensils wrapped in a creative way are popular DIY bridal shower gifts.
Retro Cooler Gift Idea
Source: kimberleecorby via Instagram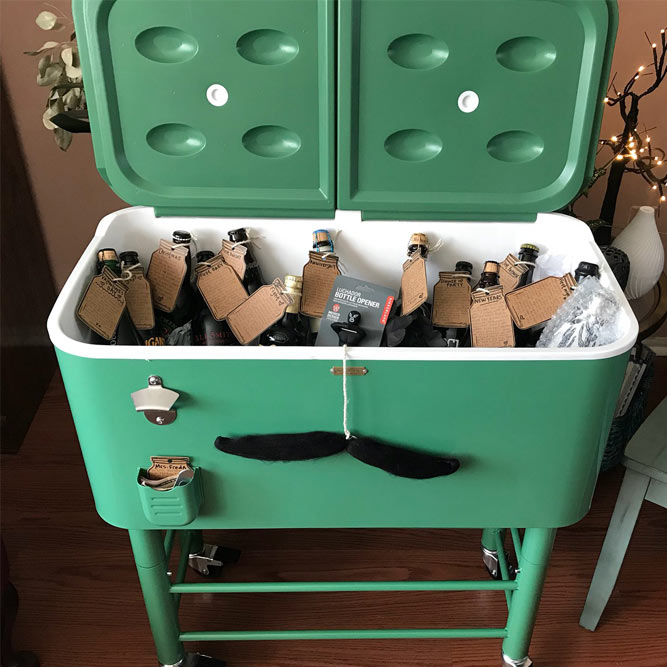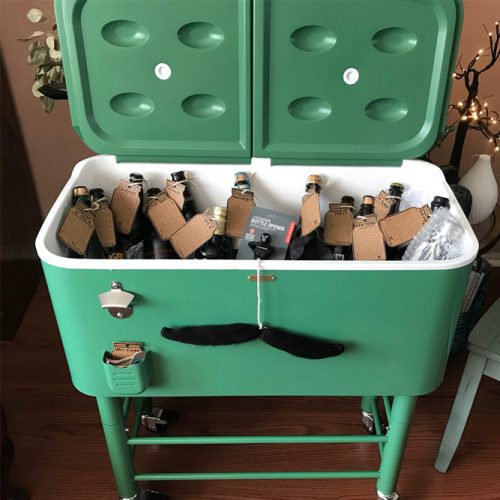 A retro cooler is among the most clever bridal shower gifts. Give it to your friend, and she will need it every time she goes to the beach with her friends and family. The cooler is super useful!
Now you know what bridal shower gifts are meaningful and amusing. Have fun at a party! And in the meantime, check out some more curious info on our blog.