Groomsmen Gifts That Will Keep You Closer
There are many things that are special when it comes to the wedding day. However, apart from all the preparation fuss you still need to keep in mind someone as important for your big day scheme as your groomsmen. It is essential to come up with something special as your groomsmen gifts idea, and we may have something quite useful and valuable at hand. All the ideas here can be personalized, and what is more, they will keep you on budget. You will kill a couple of birds with one stone or at least you will get inspired and will come up with something entirely on your own so in either case it is worth reading this article!
Personalized 40 Tool Toolcard With Money Clip
Source: levergear via Instagram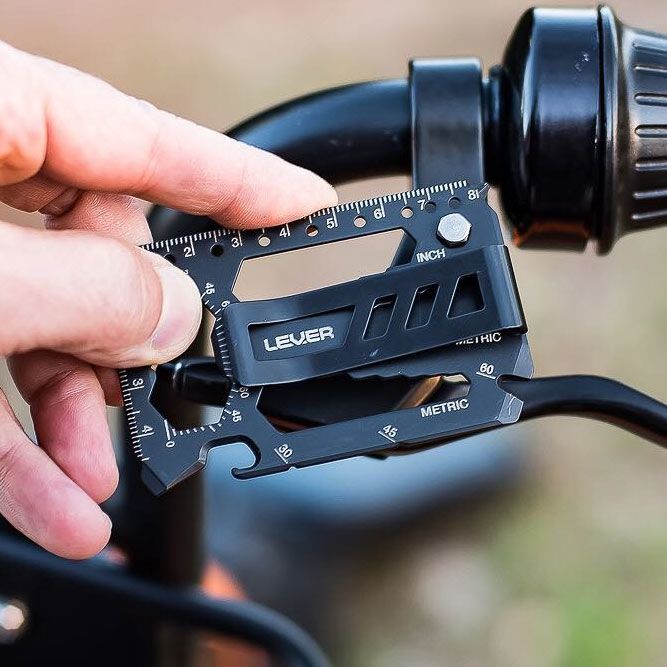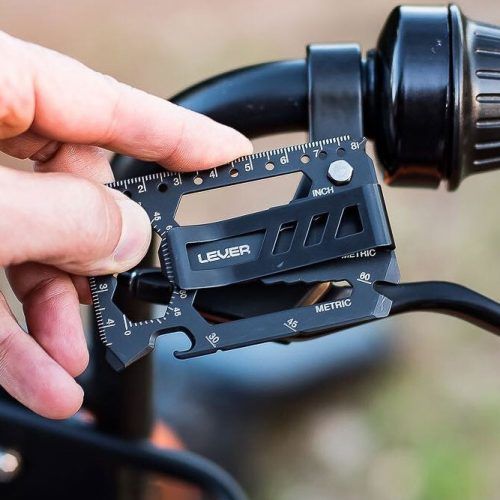 Believe it or not, but gifts for groomsmen have a lot in common with most bridal shower gifts: people don't use them. That's why it's crucial to take a practical but creative approach when choosing any wedding-related gifts, especially those meant for your mates. All in all, you want them to remember your big day, right? There is nothing better to present your groomsmen with than something that is going to be useful no matter what. If your best man is a handyman then he will surely appreciate something as useful and as personal as a gorgeous toolcard.
Personalized Pocket Groomsmen Knife
Source: thegroomsday via Instagram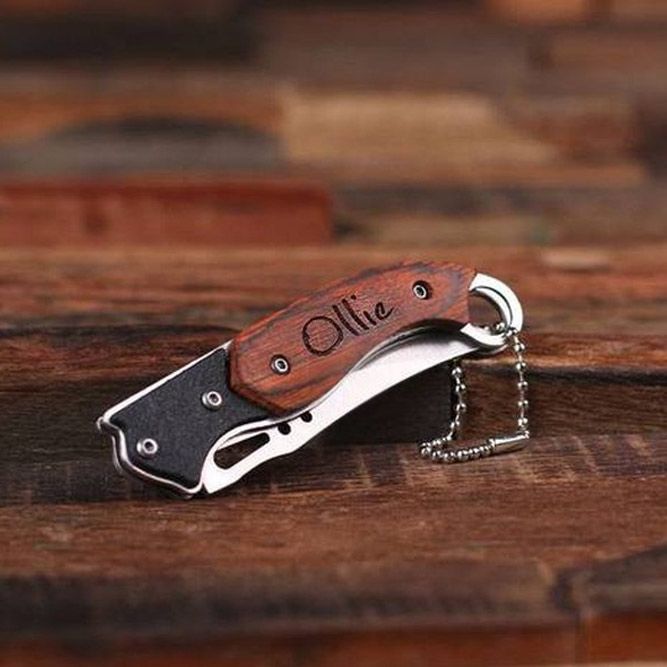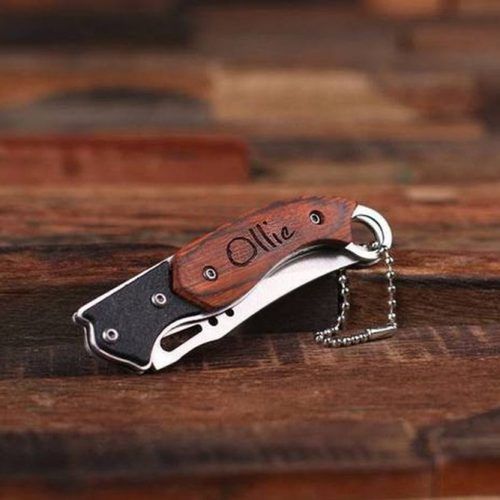 Among all the groomsmen gift ideas there are many useful ones. In case your bestie does not have a pocket knife – the best way to treat him with would be the stainless steel one with his initials engraved. Sentimental value is the best.
Smoking Accessories - Groomsmen Lighter
Source: kustomproductsinc via Instagram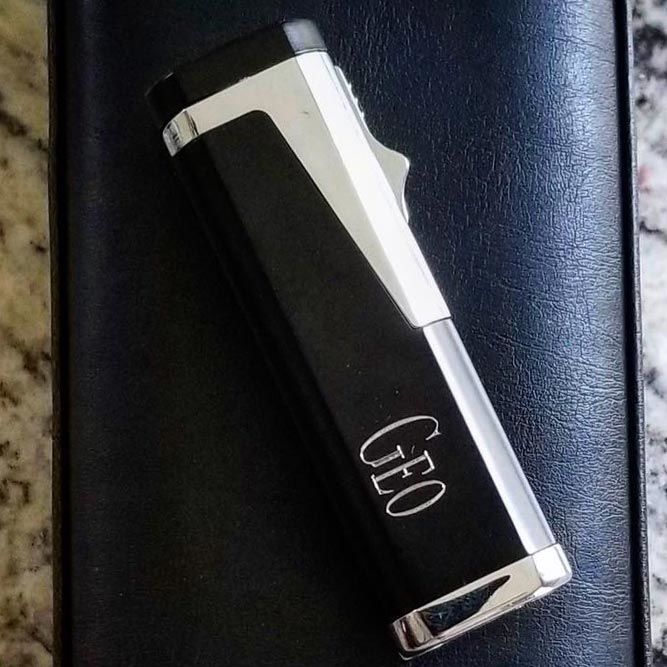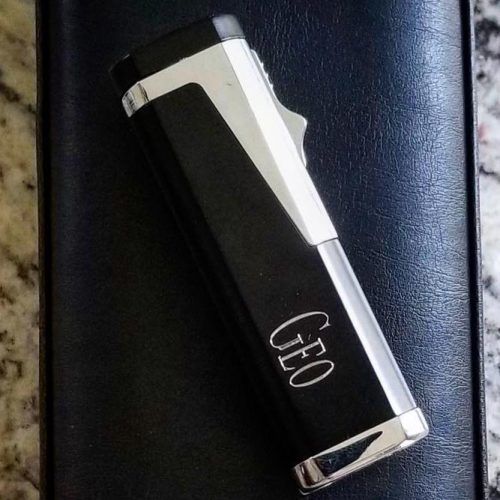 It is always easy to come up with something special if you know the person well. We wouldn't say that smoking is the healthiest habit, however, if it is your groomsman's habit – why not to present him with a stylish personalized lighter?
Bottle Butchers (Bottle Opener/Knife)
Source: bergblades via Instagram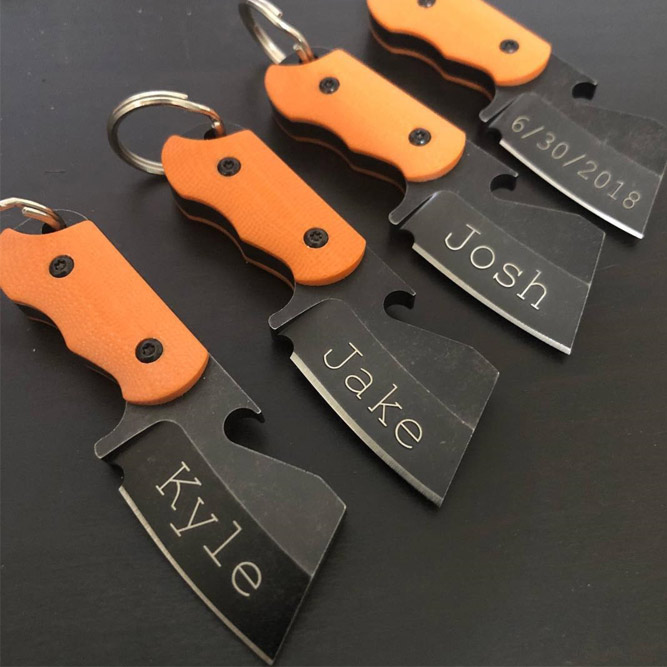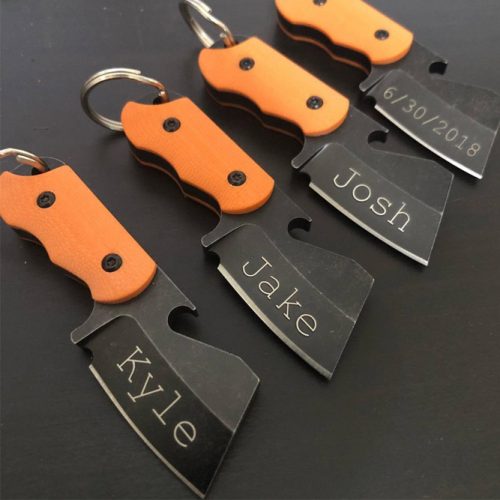 A great sense of humor is always a nice trait when it comes to choosing a gift for your groomsmen. That is why a little butcher knife/bottle opener is a nice way to show off your humorous side as well as to gift your friend with something of great value no matter what.
Beer And Baseball Lover Gift
Source: themanregistry via Instagram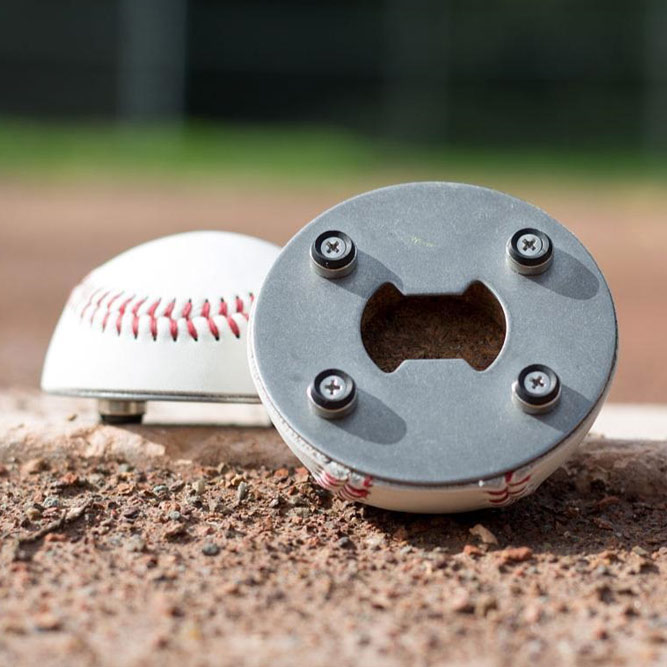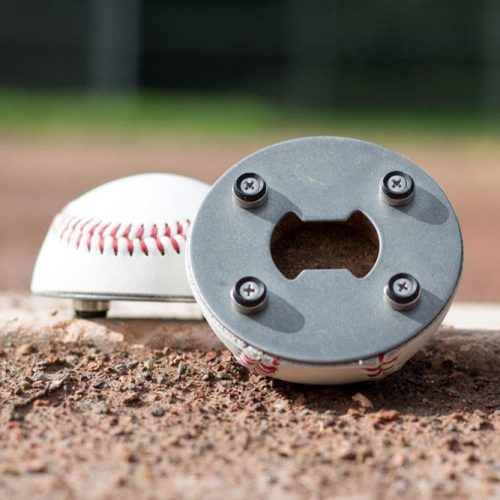 If you know that, your groomsmen are equal fans of baseball and beer it is time you combine the two passions in one gift. A baseball ball that is also a bottle opener is a useful and creative present, don't you think?
Personalized Bottle Openers
Source: archerwoodworking via Instagram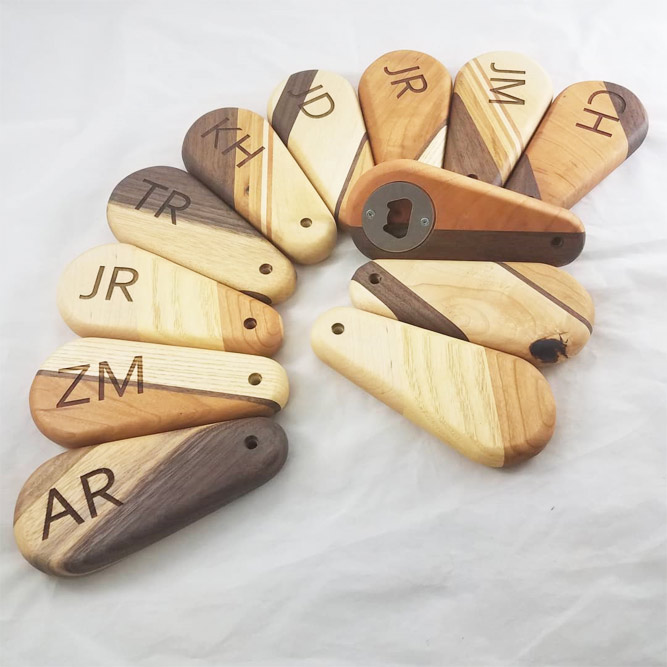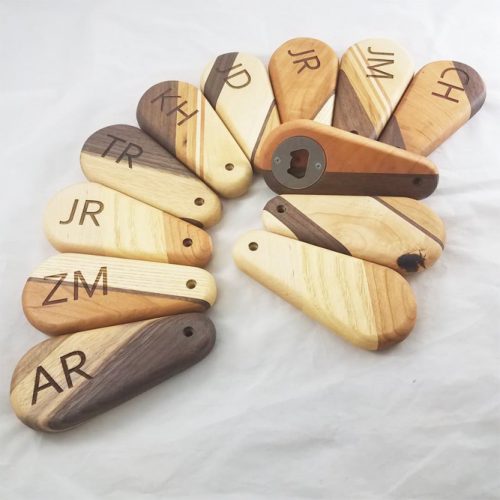 In case you are looking for some cool groomsmen gift, it is time to turn on your creativity. A stylized bottle openers for the whole group of friends is a nice way to keep your connection tighter and take it to the entirely new level of special!
Credit Card And Money Holders
Source: groomsmengifts via Instagram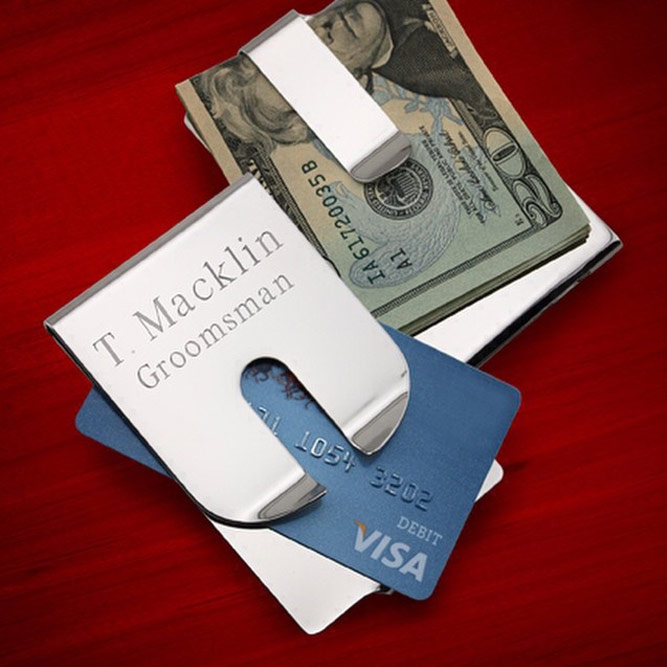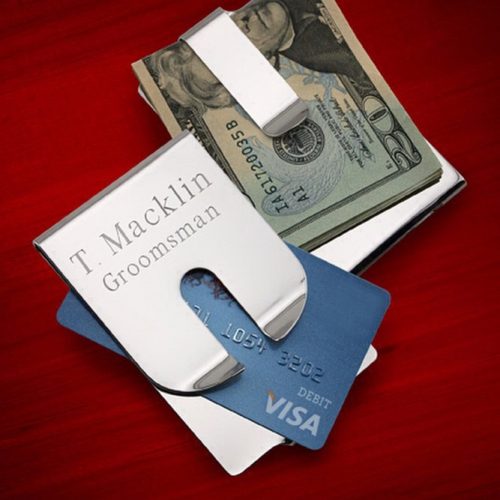 These days more and more men prefer money holders to good old wallets. In case your friends are all about the modern way of living such modern groomsmen gifts would come in more than handy.
Leather Custom Dopp Kit/Toiletry Bag
Source: vintage_gentlemen via Instagram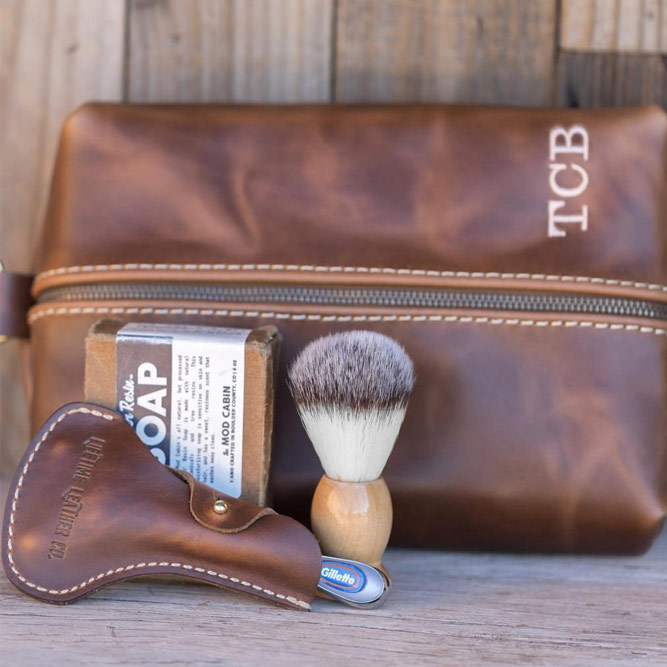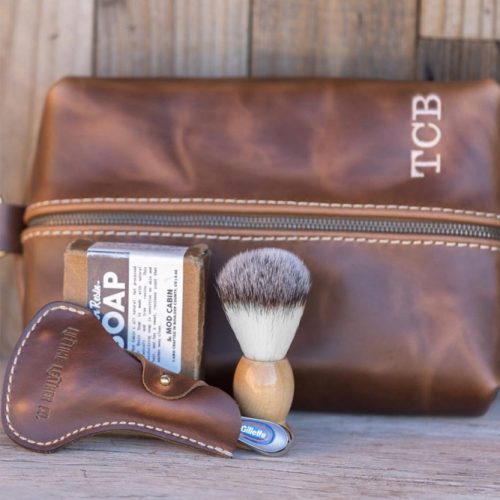 Very often, it is considered that only women need makeup bags to keep all of their cosmetic belongings together. However, these days men have a fair share of their own production as well and keeping it all in one place may be a difficult task. Unless someone grants you a nice leather kit if you know what we mean!
Cufflink & Tie Clip Set For Perfect Wedding Party Look
Source: themanregistry via Instagram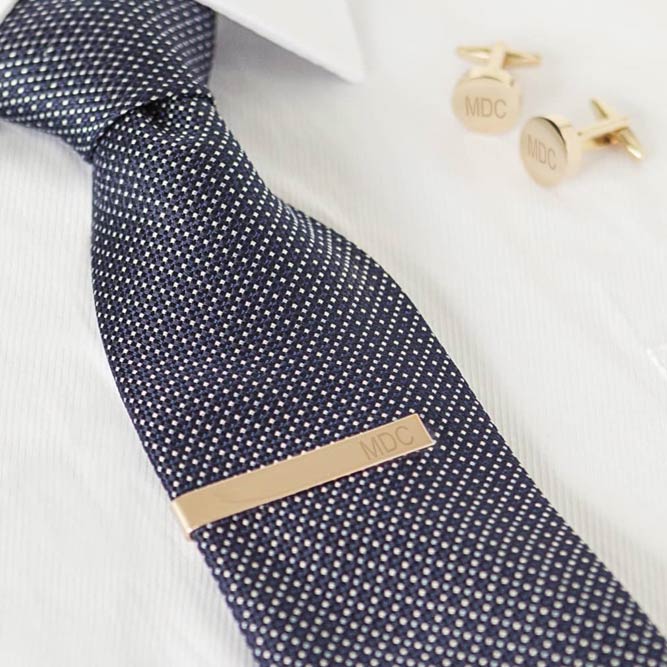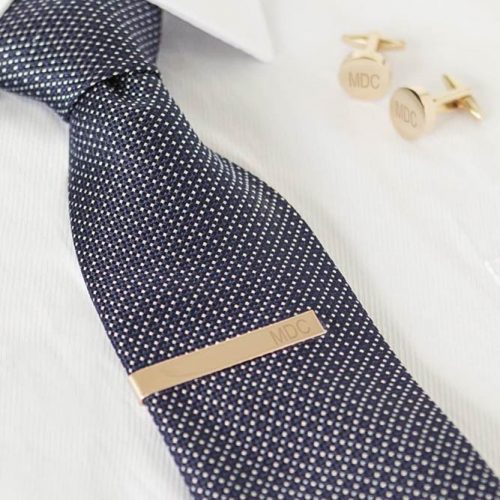 Wedding party requires a lot of preparation, and the general outlook is not the exception. To help your groomsmen look their absolute best a nice set of personal cufflink and clips for each of them is a worthy and tasteful idea.
Wooden Pen And Holder
Source: thegroomsday via Instagram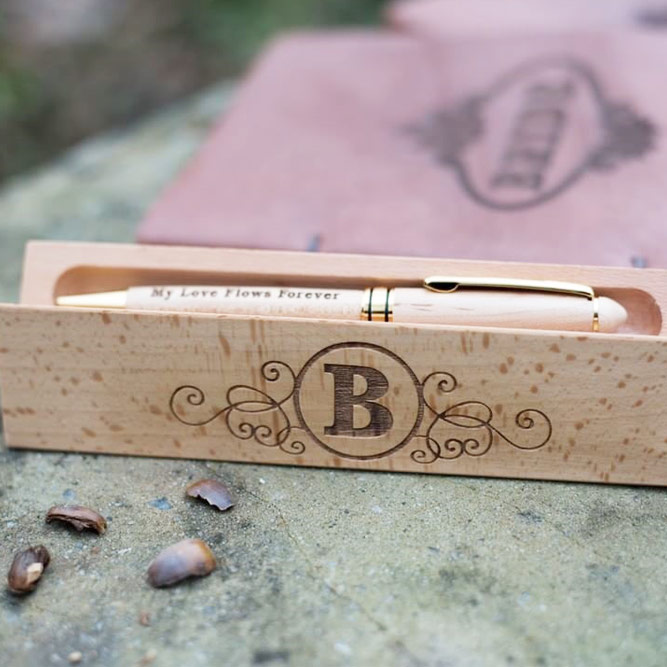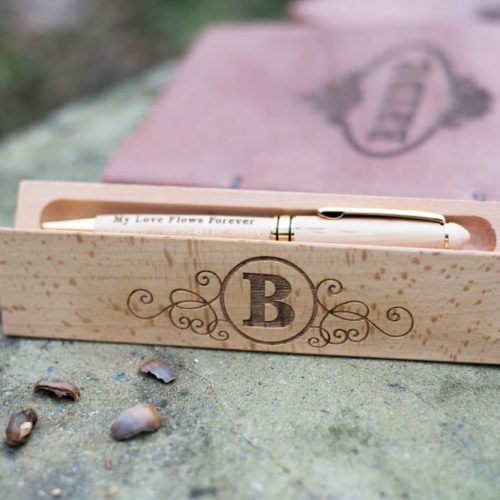 If you are aware of the fact that your groomsmen spend a lot of time signing papers or anything of the kind, a wooden pen holder and a special pen are exactly what they may be in need of. No one dismissed practical groomsmen gifts yet!
Personalized Tie Clips Designs
Source: ng.nicolegagnon via Instagram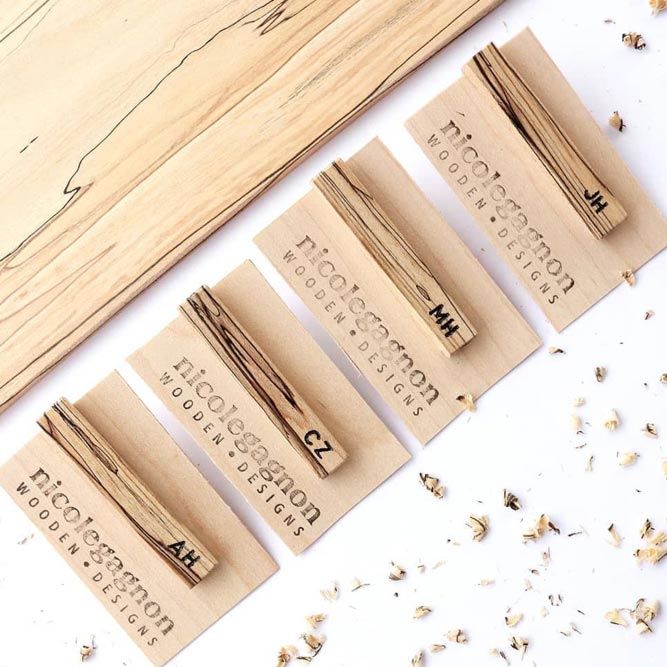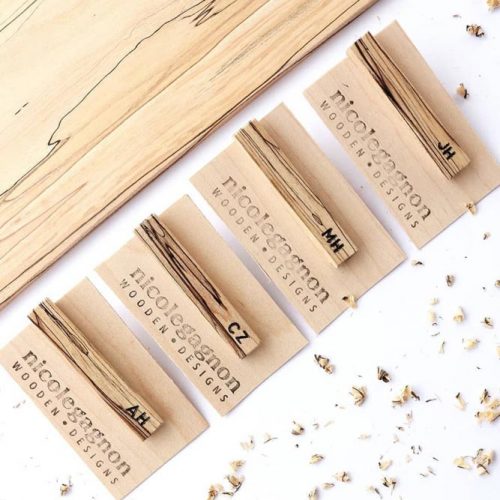 If your best men are all suits and tie, then there is never too many clips for them to use. Use this idea to your advantage as well as turn on your creativity since individual clips are always a valued gift!
Custom Stamped Wrench Openers
Source: thebeerwrench via Instagram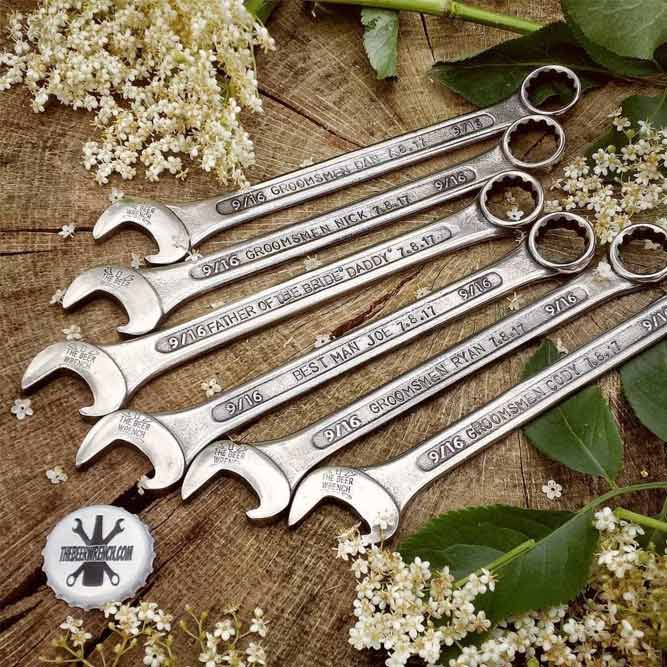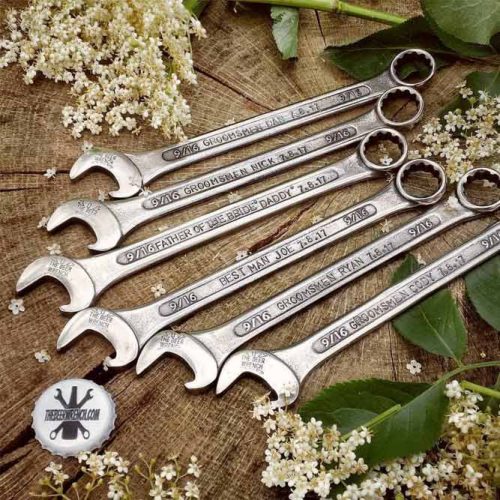 It is true that almost all men like to spend as much time on their cars as possible. In case your groomsmen are just like that treating them with a set of custom stamped wrench openers is precisely what you should consider.
Cufflinks And Personalized Watch Set
Source: thegroomsday via Instagram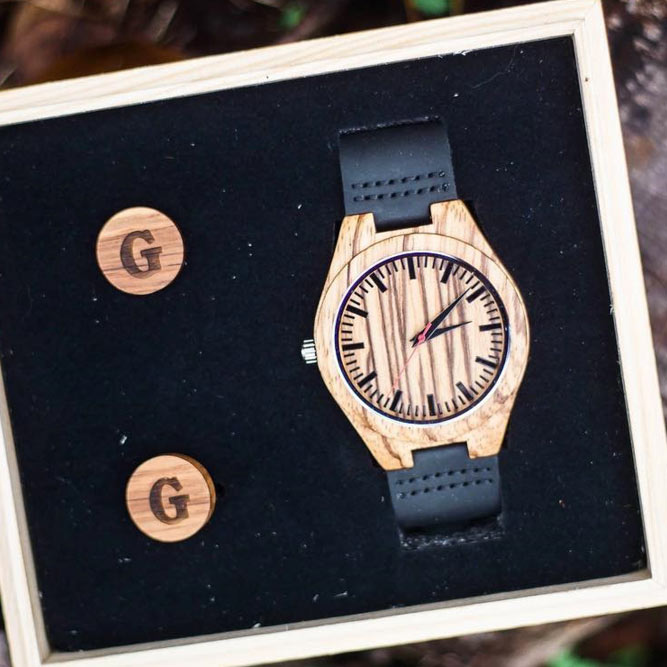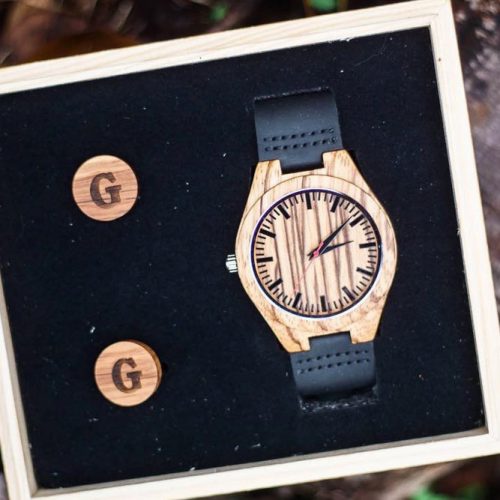 There are many unique groomsmen gifts too. However, you need to be aware that they are costly and if your budget allows you, presenting your friend with personalized cufflinks and watch set is a great suggestion.
Excellent Personalized Gift For The Genuine Man
Source: themanregistry via Instagram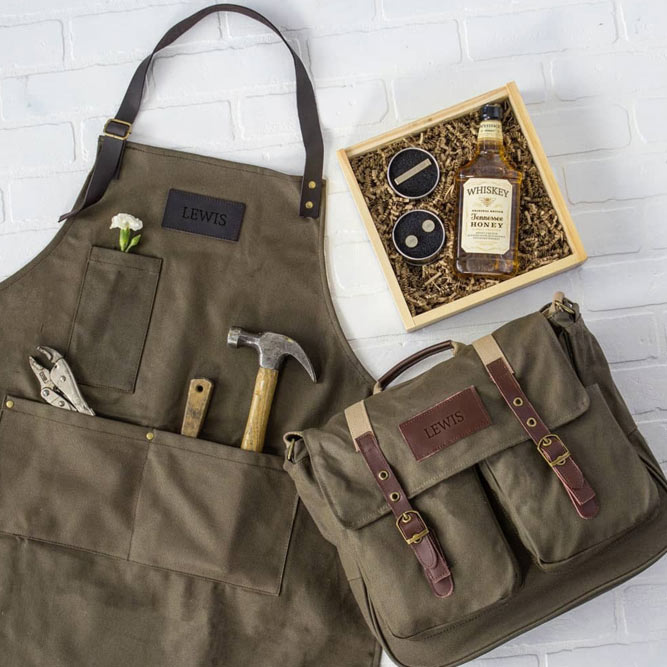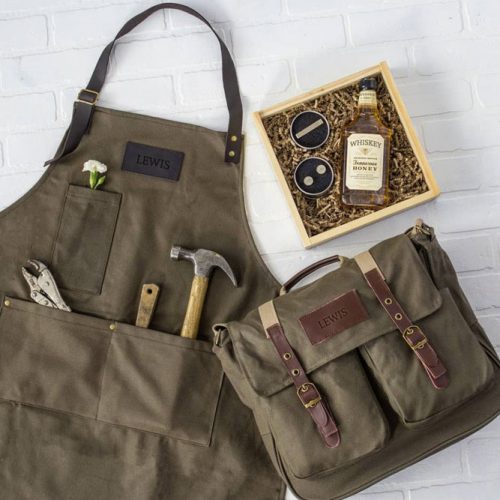 There are men that are all about fixing everything on their own, for people like that you are going to need something entirely unique. Do not worry; we have something just up our sleeve. A full fixer man set is at your disposal!
Engraved Compass Is A Thoughtful Gift
Source: themanregistry via Instagram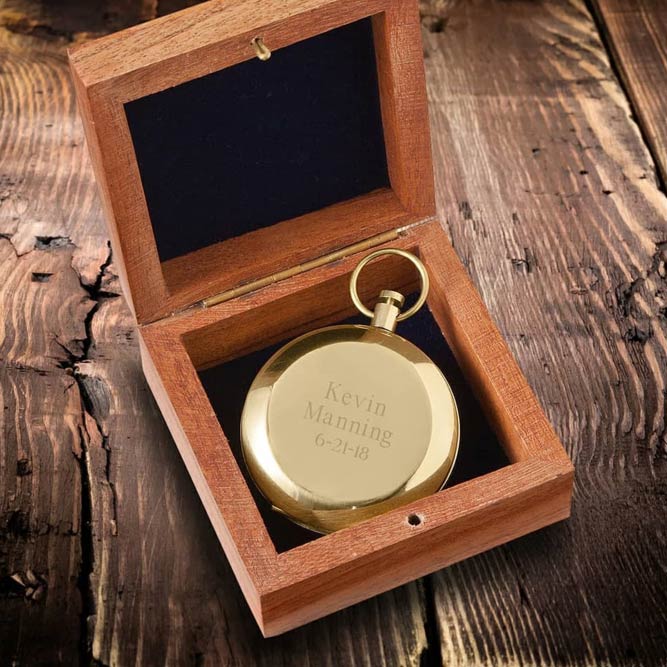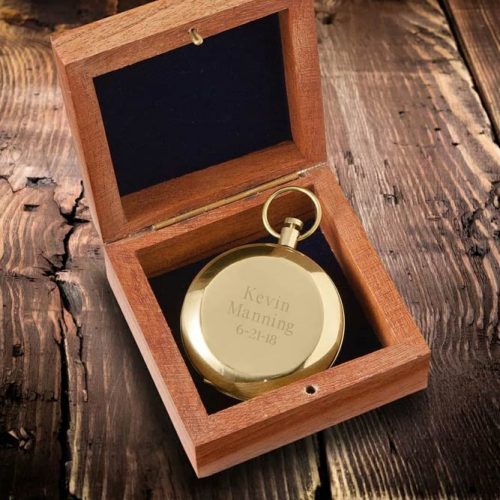 Practical groomsmen gifts are all very different, and something that may be practical for someone may not be that practical for the other person. That is why if you are looking for something to present all of your groomsmen with – you have to consider their mutual interests. In case, they are all about hiking; an engraved compass may be that one practical thing that they are missing.
The Essentials For A Fun Weekend
Source: themanregistry via Instagram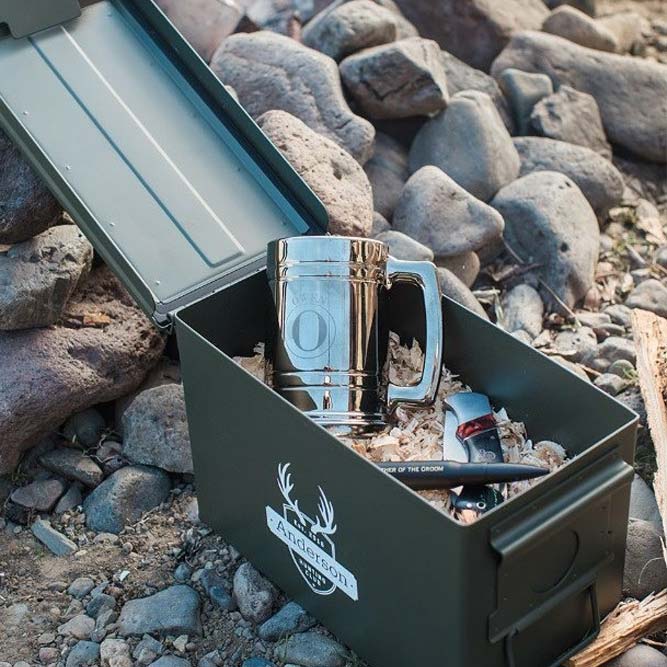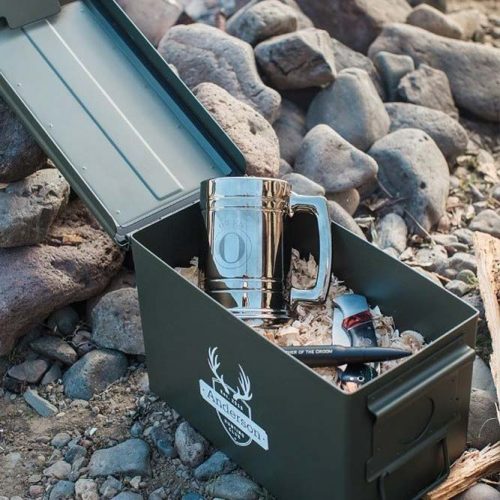 Everyone likes a nice and enjoyable weekend out and a proper set to suit the goal is always welcome. Use this idea as inspiration and your groomsmen will be indeed satisfied.
The Cooler Chair Is The Ultimate Accessory For The League Season
Source: themanregistry via Instagram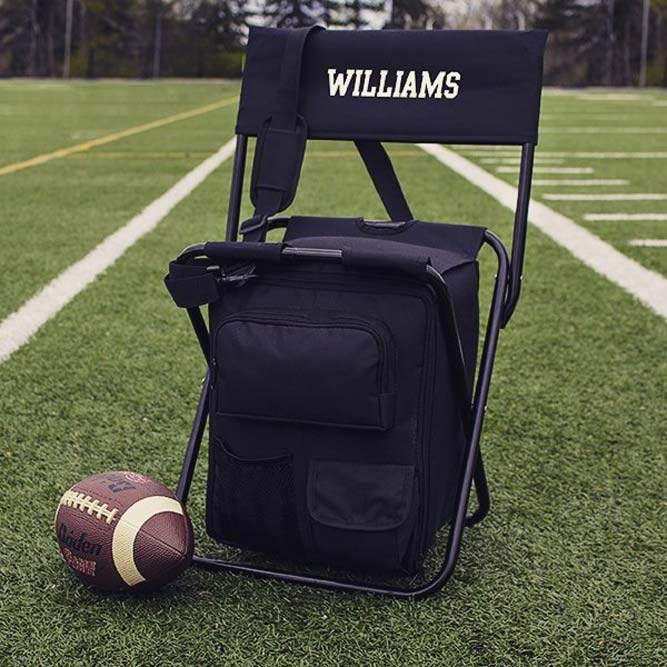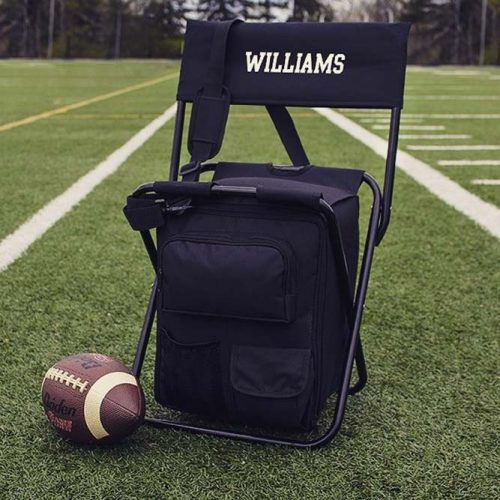 Your groomsmen are all into sports, regardless of watching or playing? We have an excellent gift idea in mind! Cool chair with the name on is something that your groomsmen will certainly appreciate and value!
Gentleman's Dopp Leather Groomsmen Kit
Source: thegroomsday via Instagram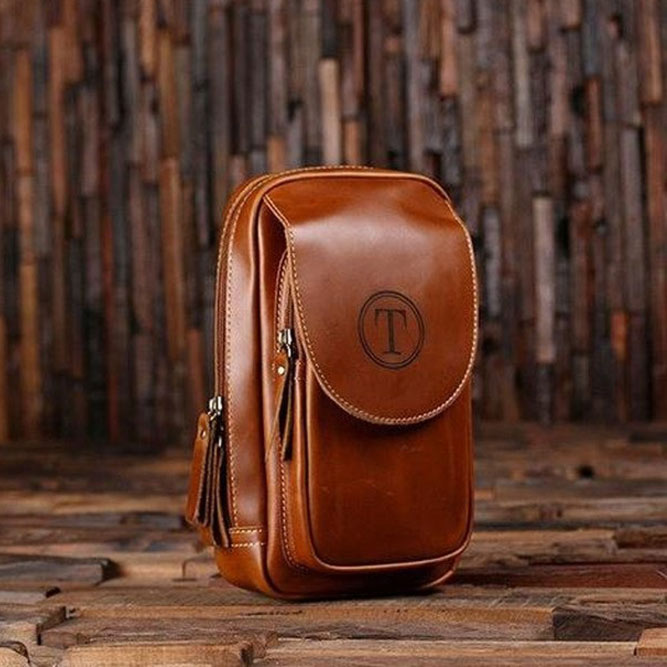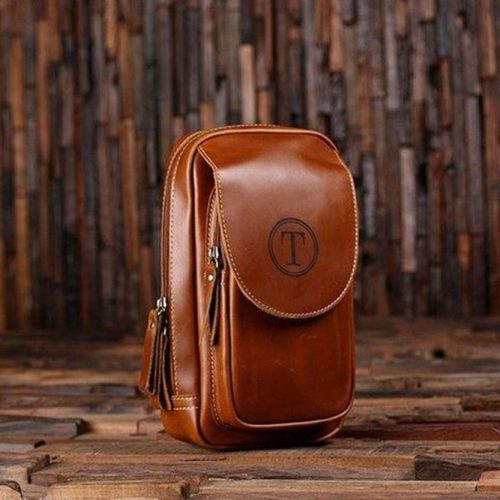 A stylish purse is never a bad investment even when it comes to men. A beautiful leather kit will always come in more than handy for everyone!
Whiskey And Cigar Box, Cutter Gift Idea
Source: thegroomsday via Instagram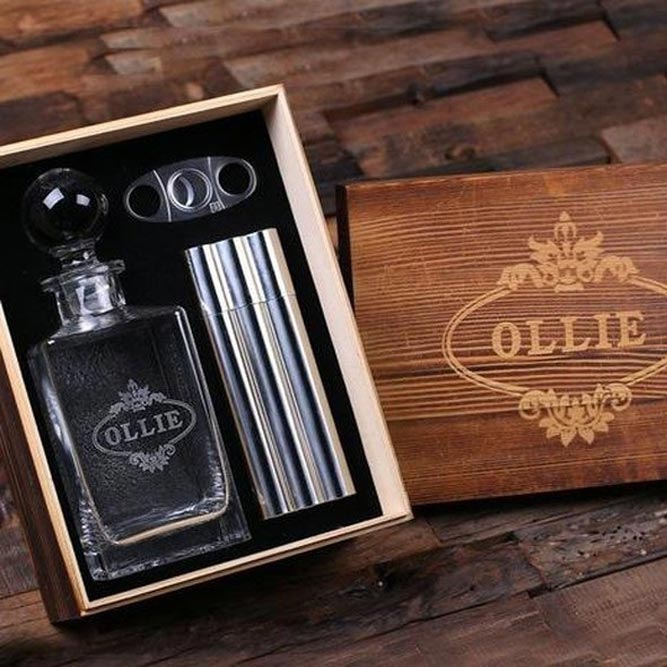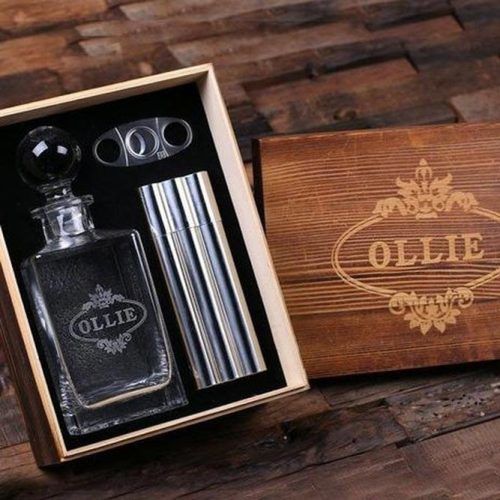 Personalized Accessories Gift Box
Source: expressionaryevents via Instagram