For intending couples, you are faced with different planning processes; one of them is which color scheme will give your wedding the desired appearance. As part of the planning, we understand that brides and grooms need to pick out their wedding color and set up what the groomsmen and bridesmaids will wear. This can get confusing, but to help you out, we have made arrangements for a wide range of color scheme palette that will give your wedding the best look. Our spring wedding colors is the solution. You can choose from our widely accepted and beautiful color to have a glowing moment on your upcoming memorable and magical moments. Here is a simple selection of the hottest spring wedding colors for 2023.
Colors For The Wedding During Springs
We have provided brides whose weddings are coming up in springs with many alternatives. For the hottest colors for your 2023 wedding, consider choosing lush greens, peachy pinks, or whimsical blue. These and more will light up your wedding moments.
Pink Color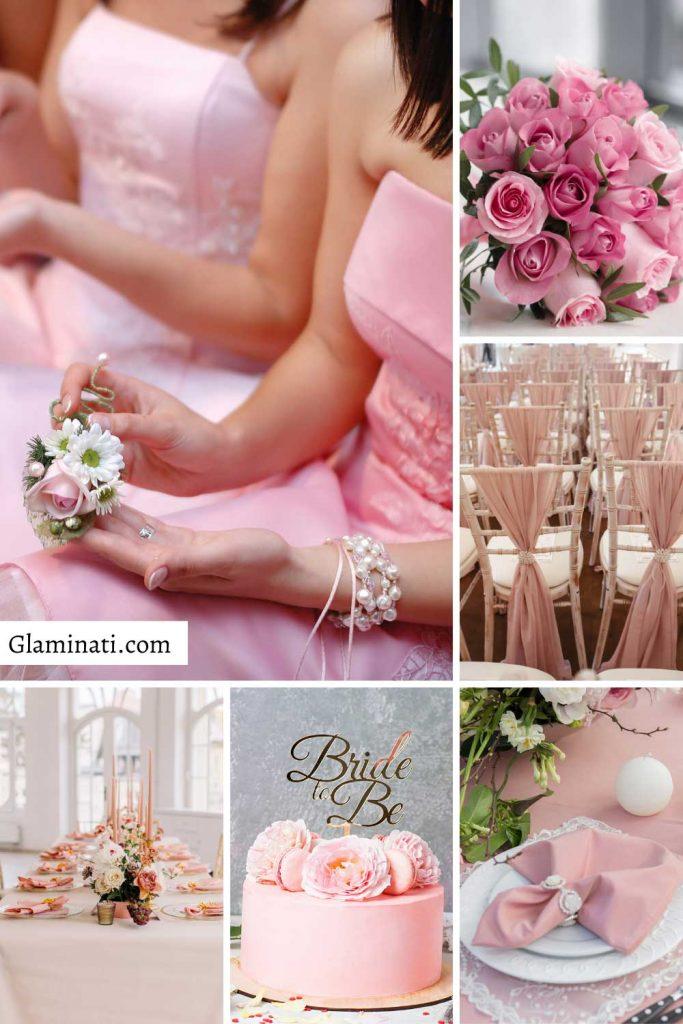 To light up your moments for your upcoming wedding in May, we consider pink the hottest color you should go for. Most especially, Blossom is the perfect pink shade for your loving moments. You can be confident your wedding will look divine in a unique Blossom shade. You can use this color alone or alongside other colors. Blossom tends to stand out whatever choice you choose, adding beauty and a splash of fun to the environment. You can pair Blossom with other pinks; it also goes perfectly with yellow hues, including orange, to give you the best spring wedding. Blossom will give you the most amazing spring wedding color combination if you can have it combined with light blue. Take the time to try out various options that best suits you.
Slate Blue Theme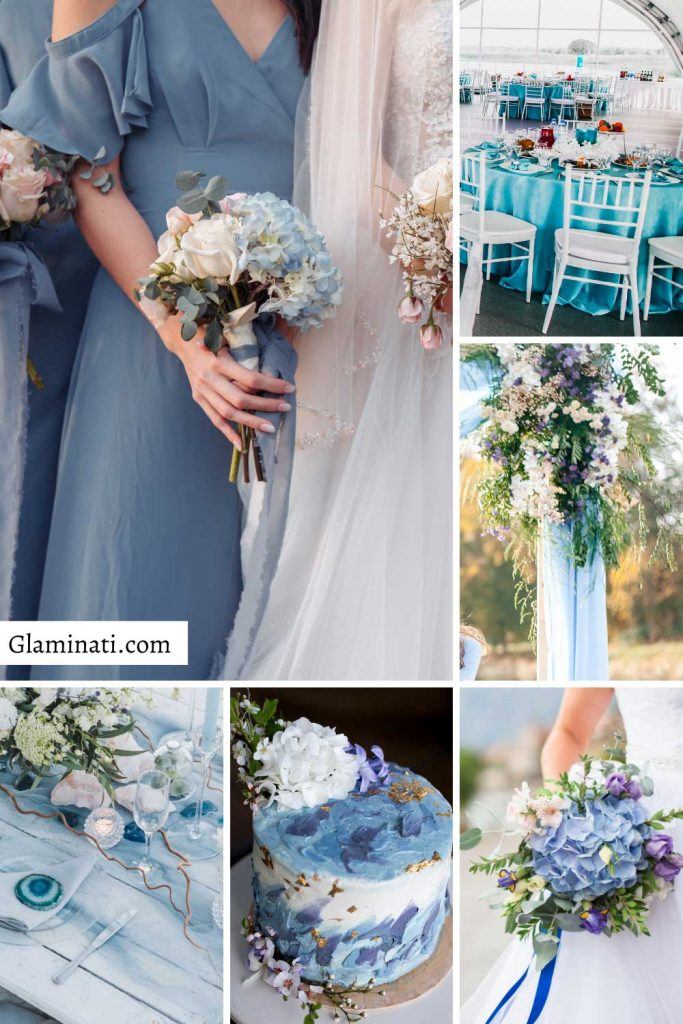 For your spring wedding in 2023, our Slate Blue wedding shade is all you need to for everyone to pay attention to and to have a beautiful wedding. You will be the point of attraction when you choose this color recommended by us. This color palette remains one of the perfect choices for people having their weddings in springs, so go for this if you don't have any other wedding color ideas. Stylish blue-hues make very amazing spring wedding colors. The color is both chic and fun while offing a mature yet enticing look. Slate blue also brings versatility; if you combine this blue hue with other blue shades like fog or sky, you should expect that your wedding set up will glow throughout the joyous moment. Paring the blue-hue with a dainty pink such as blush isn't a bad idea as well. Make sure to try out a series of combinations to get the very best choice.
One of the colors that are extraordinarily classy and sophisticated is the sage green shade. Since it is a gorgeous color, you can expect to have your wedding looking classy and beautiful. For brides that are lovers of nature or brides that are minimalistic, choosing sage on your wedding day will offer you the attention you deserve while promoting your stance on green-conscious living. As a bride, you are not faced with any difficulty looking for what can be paired with sage. This is because it goes well with different colors; you can pair your sage color with rosewood, which gives you a beautiful appearance. Rosewood and sage produce a romantic and trendy moment for your spring wedding colors. Alternatively, if you prefer to have a simple look on your wedding day, you can pair your sage with cream and a crisp white.
Rust with Green Emerald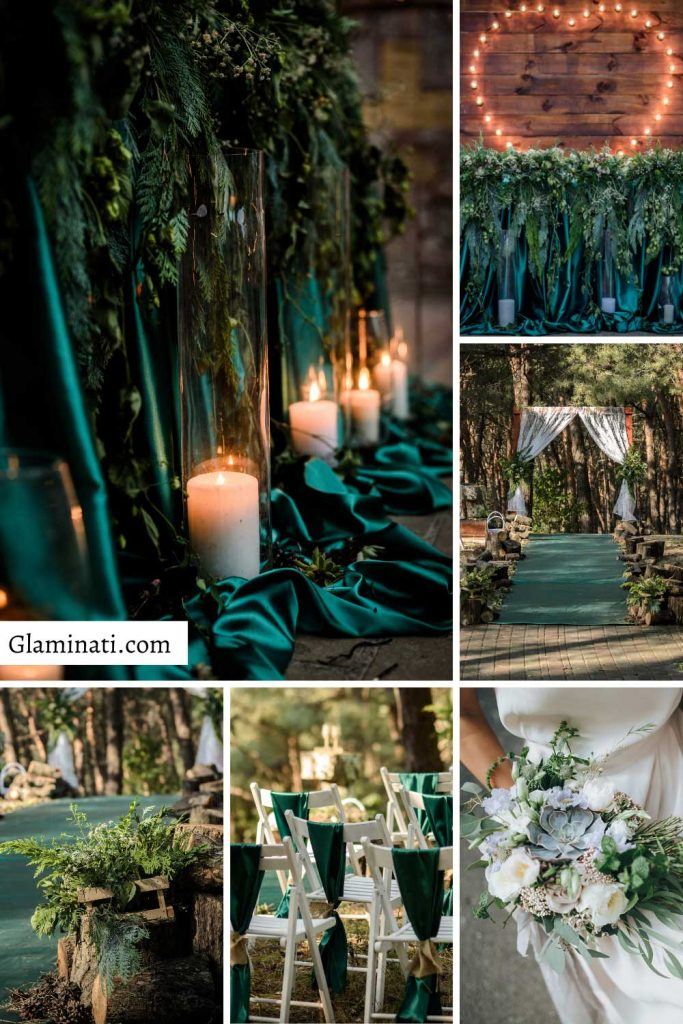 With some of the hottest wedding in the springs of last year, Rust was one of the most purchased spring wedding colors. Rust produces more romantic and chic moments for brides. The amazing Rust trend of 2023 has certainly followed the bridal train into 2023. Rust is a perfect and classic spring wedding color for everyone who is tying the knot this spring. It is mature, different, and compatible with a wide number of other colors. To make you look more astonishing, you can pair it with emerald green. Take this combination of Rust and Emerald Green as your perfect go-to option for the last-minute changes to your wedding.
Deep-Sea and Palomino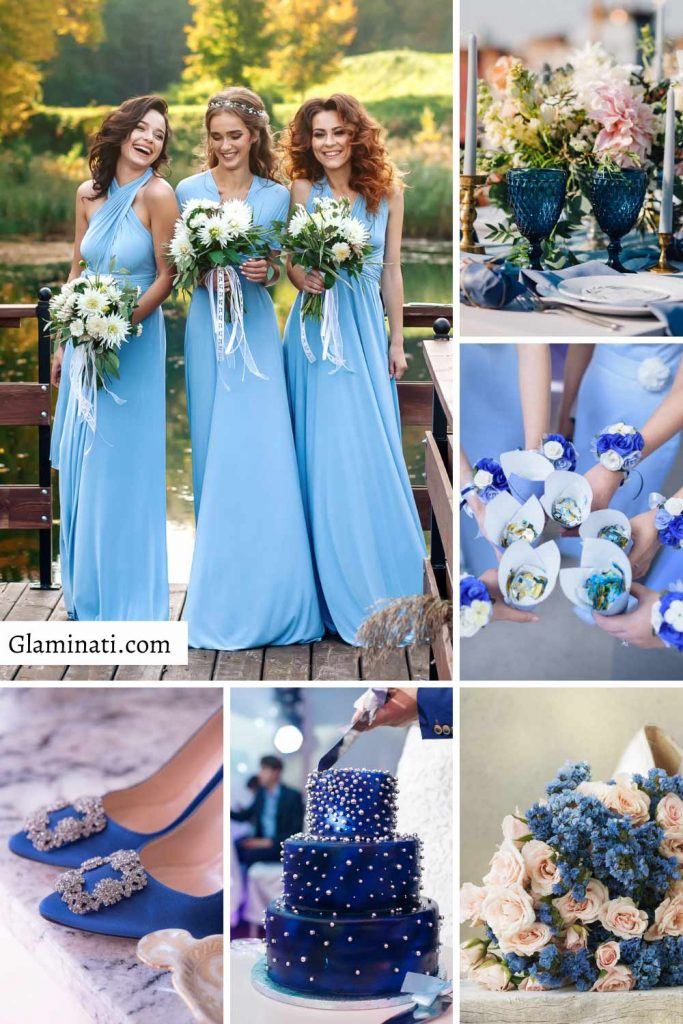 Yet another spring color palette hitting the New Year is the Deep-sea and Palomino shade combo. A bit outlandish for most people, this color combination stands as a unique and classy option for any wedding. The combination remains one of the best spring beach wedding colors that offers the nicest touch to every water-loving couple. And the good thing about this color is that you won't need to worry about a further combination, everything is prepared to make your wedding a memorable one.
Mint + Yellow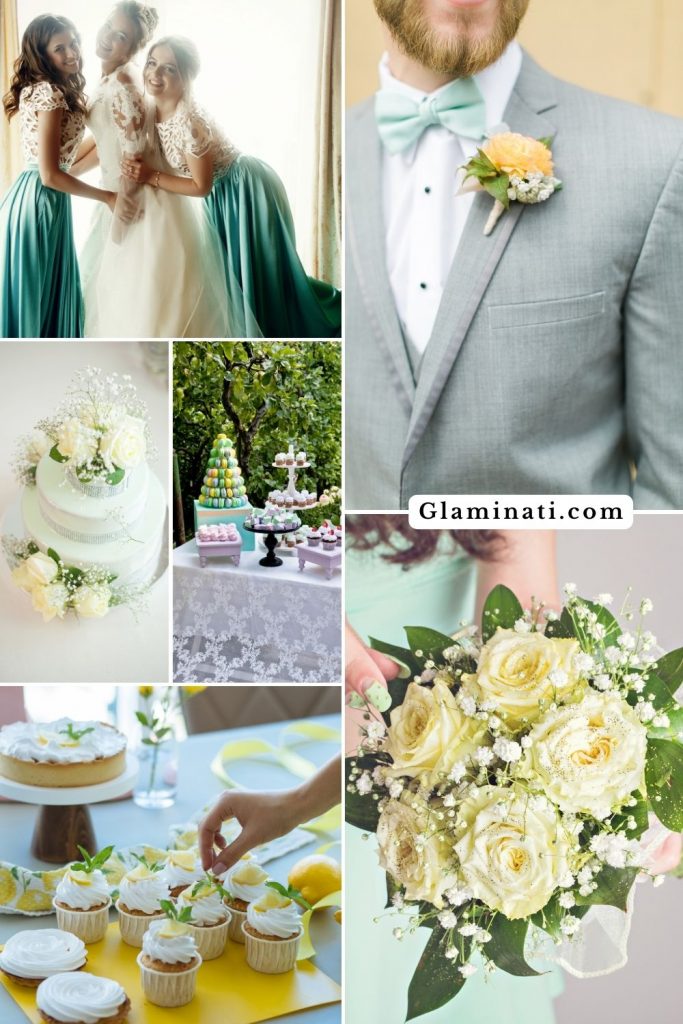 Because they are both so strong, soft, and fresh, mint and yellow are the perfect color combo for a spring or summer wedding! Use lemon or even yellow flowers in your decorations or centerpieces since they contrast so beautifully with mint. This truly spring color scheme is so spring-like warm and lovely!
Rose Gold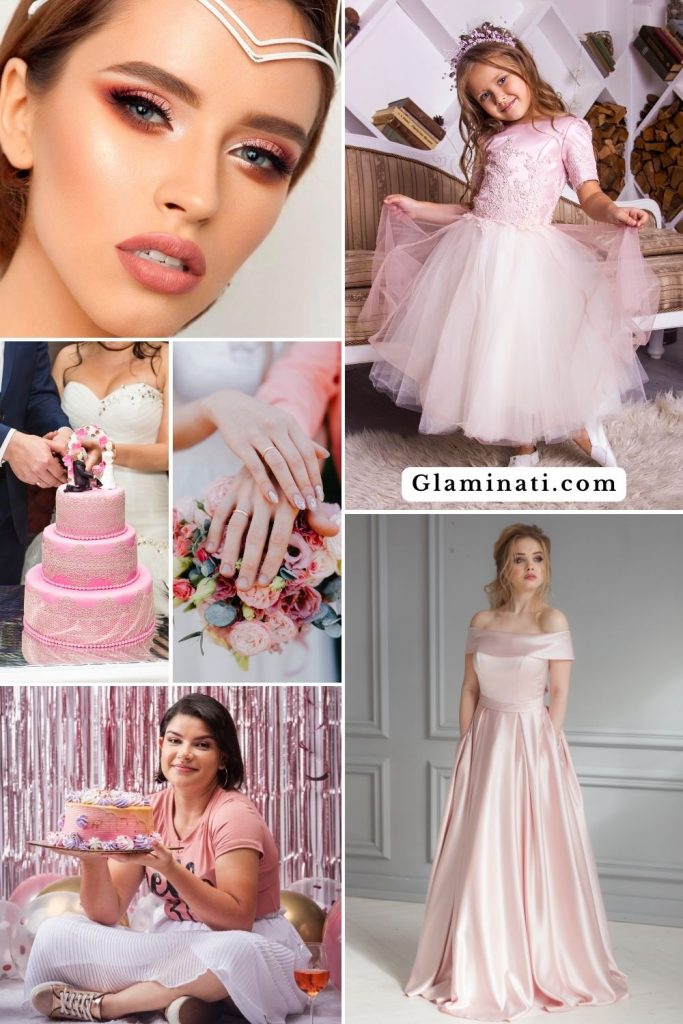 There are many ways rose and gold wedding ideas can be incorporated into your big day. Since rose quartz was selected as the Pantone color of the year for 2016, rose gold has already gained huge popularity by the approaching 2023. The color exudes quiet elegance and nobility. This color combination is both majestic and delicate, and it has become the preferred choice for many weddings because of its adaptability and feminine aura. From the ceremony until the reception, there are numerous options available, including backdrops, table settings, flower arrangements, and accessories. These ideas will surely help you make your wedding "goldenly" unforgettable!
FAQ
Is April good to hold a wedding?
Few brides prefer this month, according to stats. This is because of the unfriendly weather. April is rather unpredictable, and most brides try to stay clear of it.
May or June, which is better to wed?
According to tradition, June is considered to be the better month to wed because of the mild weather commonly known for the month.
How does a spring wedding stay warm?
By opting for special attires that offer a sense and feel of warmth. Consider colors like pink or orange, and choose materials like satin.
How do I choose the best color for my wedding?
Begin by checking out our list of best spring wedding colors. Remember, however, that everything depends on you, it's your day, and you should choose what makes you happy.
Considering the color to use for your wedding often causes many couples to argue on choosing. Save yourself this unwanted argument by selecting your spring wedding colors from our above-listed options. We can assure you that the result will be nothing short of stunning.
Was this article helpful?