The wedding day is indeed that one day that you wish everything was exceptional and flawless about it. Of course, in most cases, it is a matter of tastes and preferences when it comes to wedding plants. However, these days the idea of a white wedding is becoming over the edge popular. If you think that white stands for a traditional wedding, you are mistaken. Such a wedding is very modern but extraordinarily unique. In case we have got your attention here then we are going to proceed with more detail as for why such a wedding is so popular and requested for!
*We may earn money from affiliate links on this page. Please check out our disclosure policy for more details.
A White Wedding Color Palette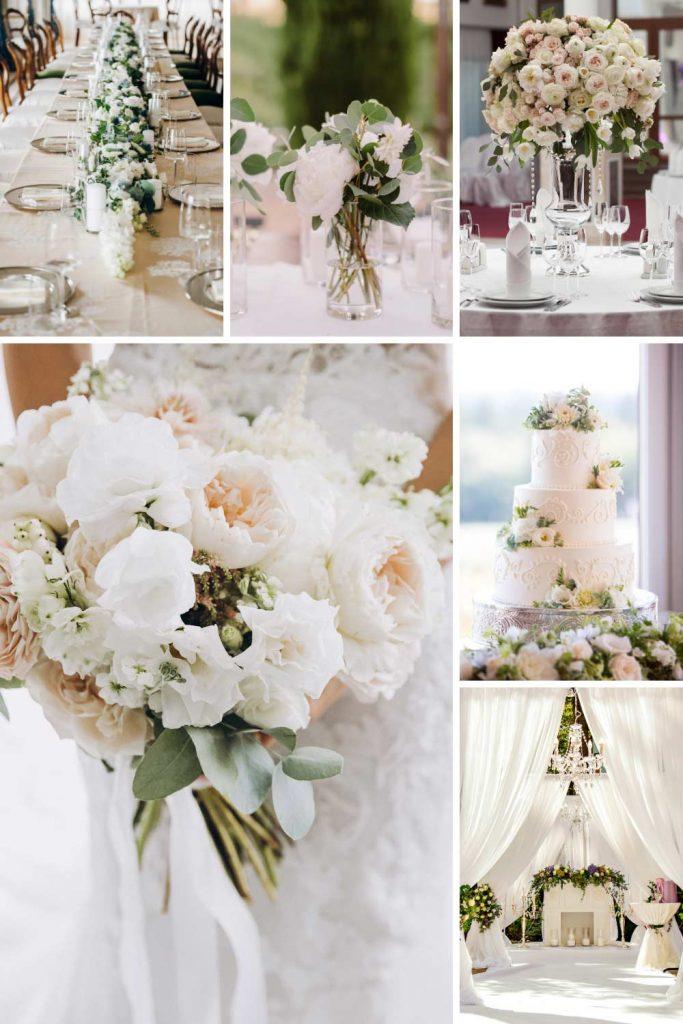 Very often when it comes to white wedding meaning many people think that in term of a color palette such a wedding is limited. While the truth is that you may be surprised as for how many tints to white there are. Wedding professionals know all tips and tricks as for how to mix and match all white hues in such a way that you will never even think that such a wedding is too blank.
No matter whether you are inclined to host a traditional or more modern wedding there is always a way to suit the white décor so that it only emphasizes the unique vibe. Besides, almost any flower comes in white so that no matter the related palette your decoration will never look too dull or boring. What is more, there are so many ways to arrange the flowers, think garlands, bouquets, tall centerpieces, or short arrangements. You should not be inclined to limit your imagination, after all it is your big day!
We will try to provide you with all the white wedding elements that will not only inspire but also impress you. As you read on you will come to realizing a perfect all-white wedding centerpiece involves a lot more than just blooms!
Where To Begin
Whether you are planning your big day on your own or you use some help it is always nice to have a clue as for what, to begin with. Luckily, we have a few practical suggestions in mind, and we are willing to share. Read on!
Invitations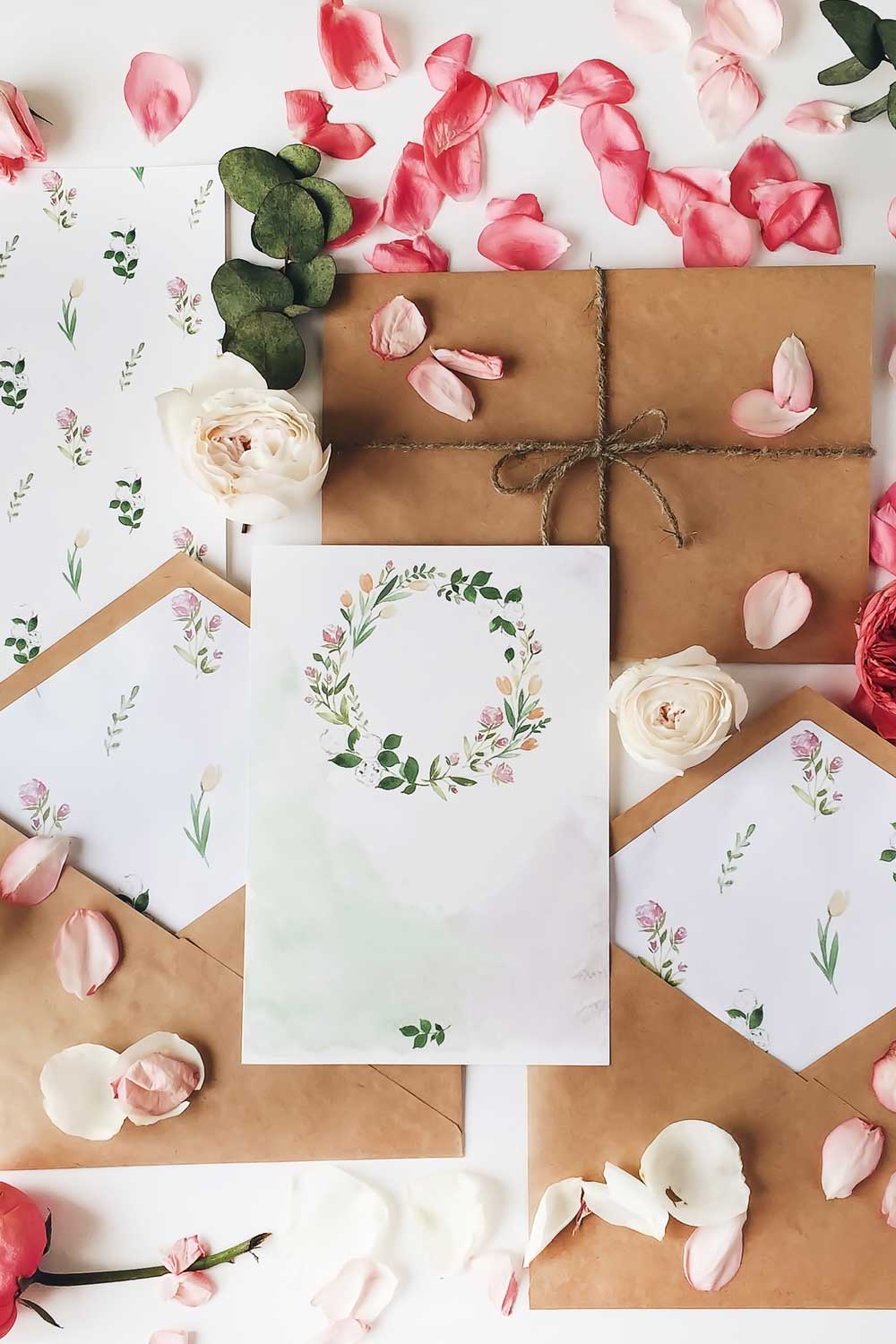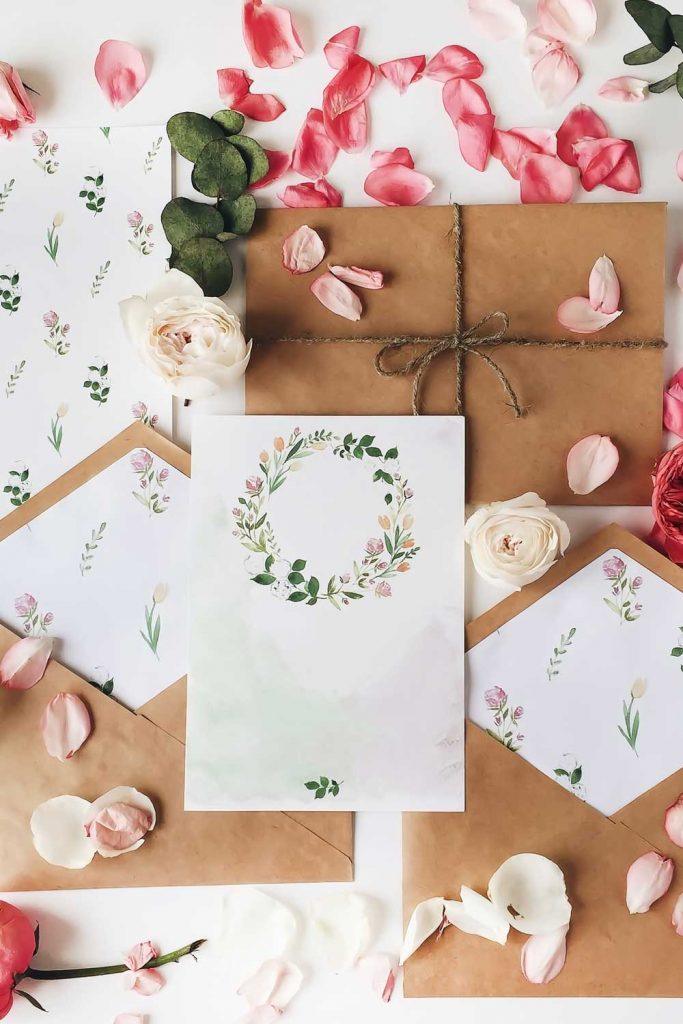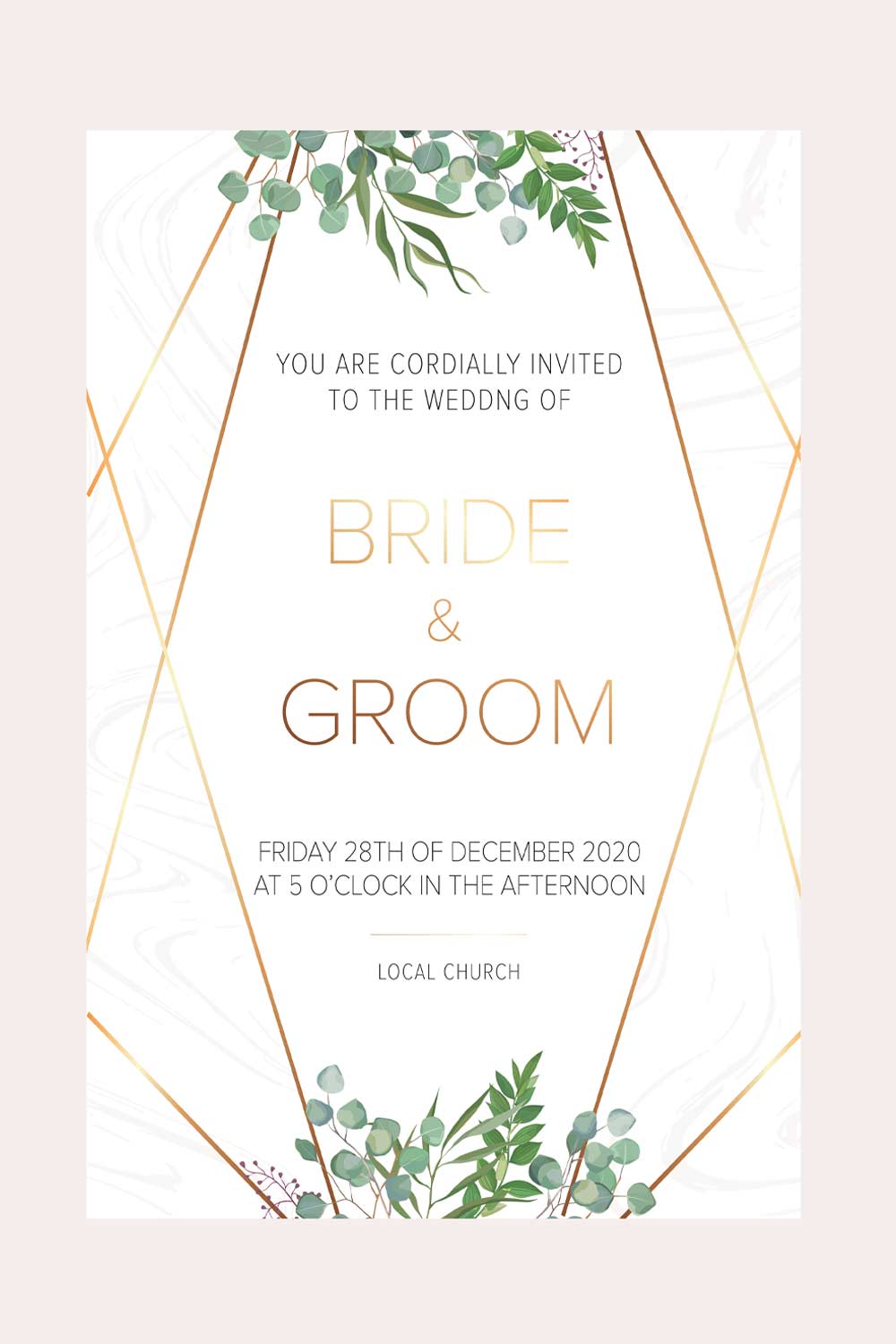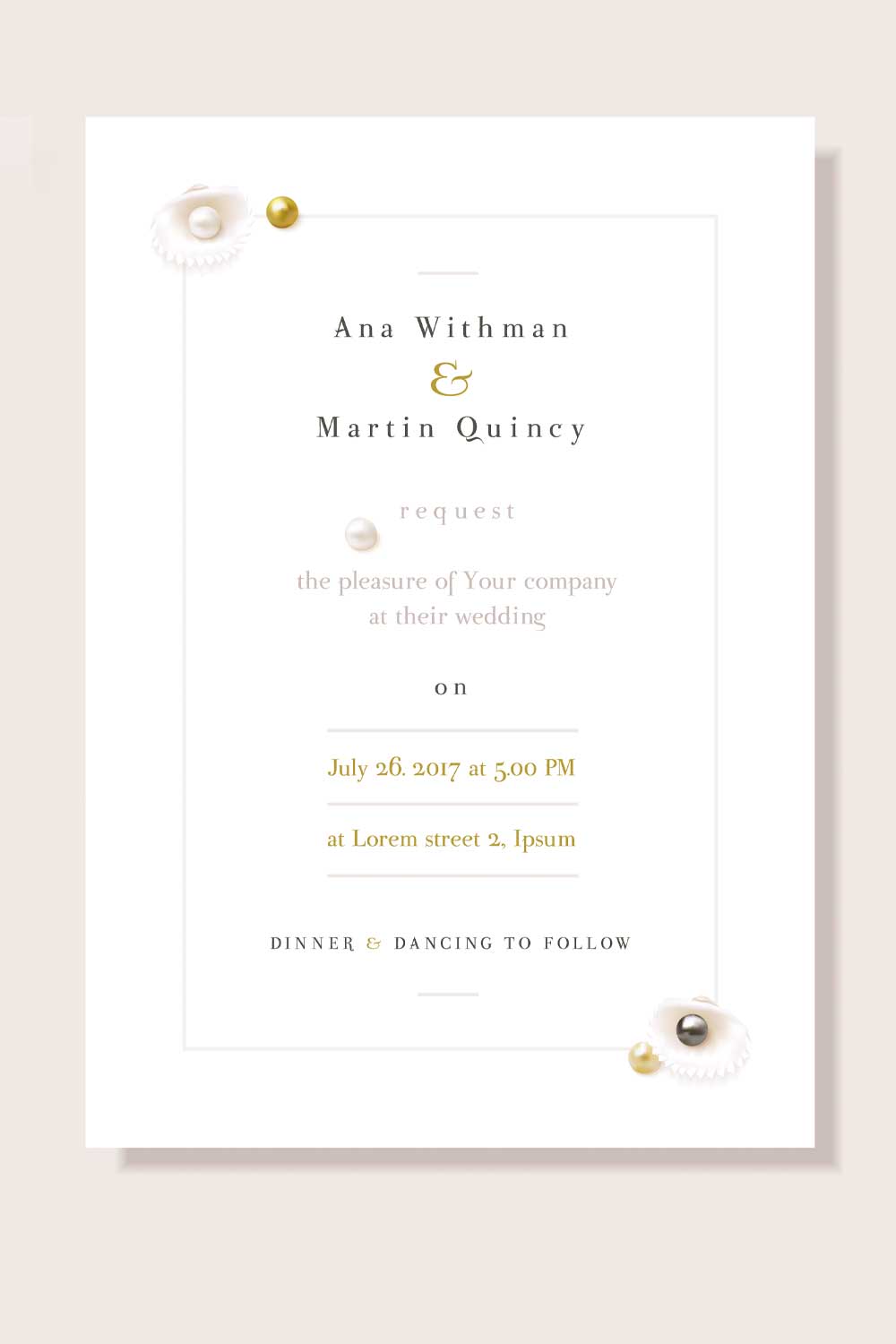 /
Aside from the wedding itself, you need to come up with the invitations that will allure your guests to not only come to your wedding but also to keep the invitation as a meaningful gift. That is why you need to pay attention to the calligraphy and their uniqueness. Gentle engraving will add up to the vibe. Use this invitation example as your inspiration!
Charming And Elegant White Wedding Bouquet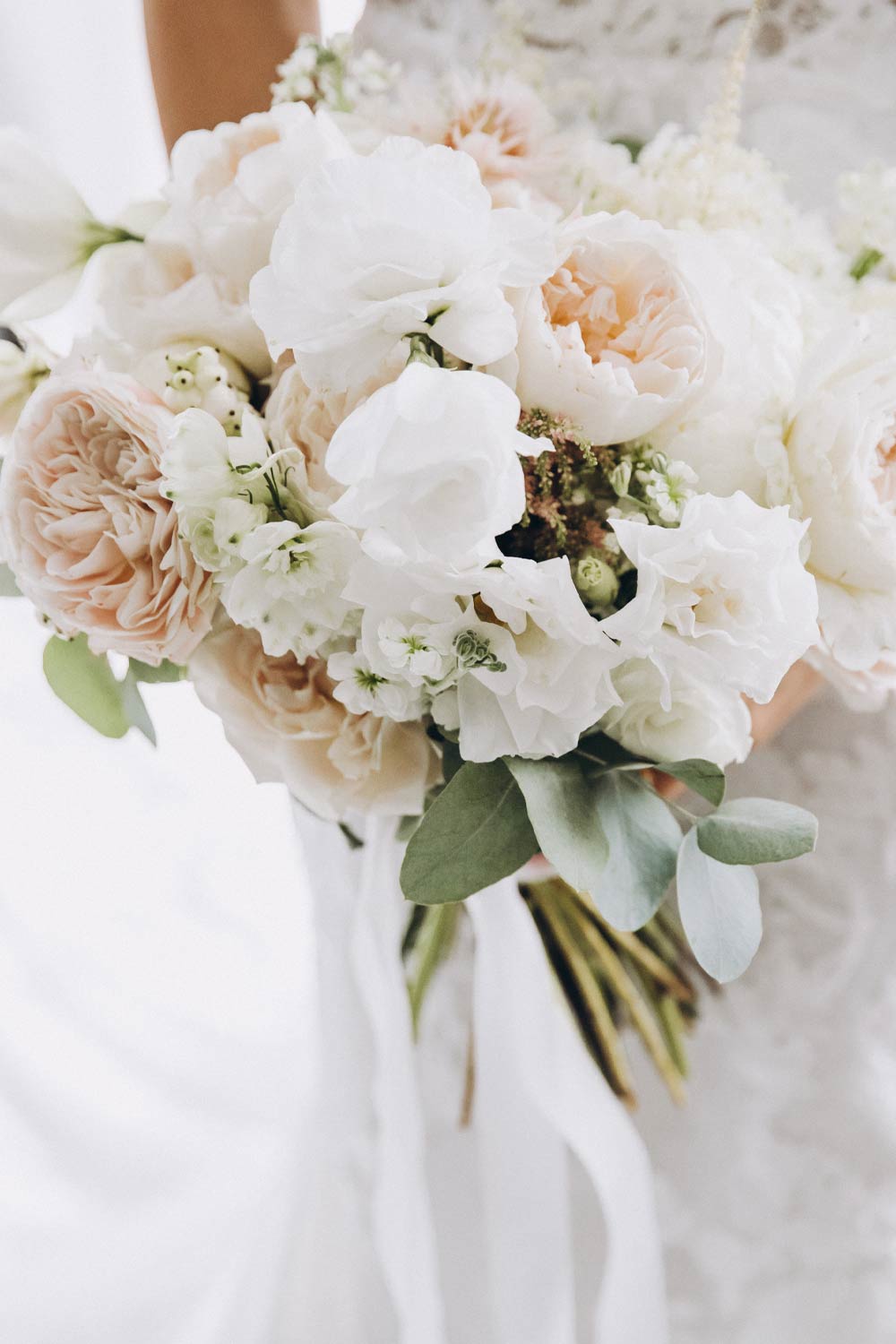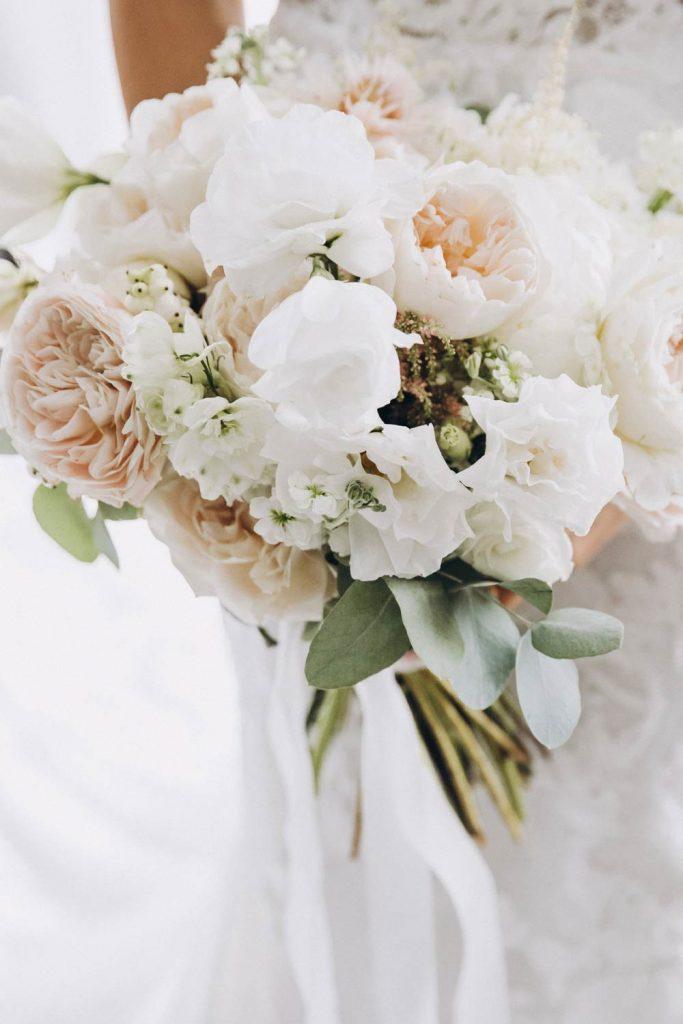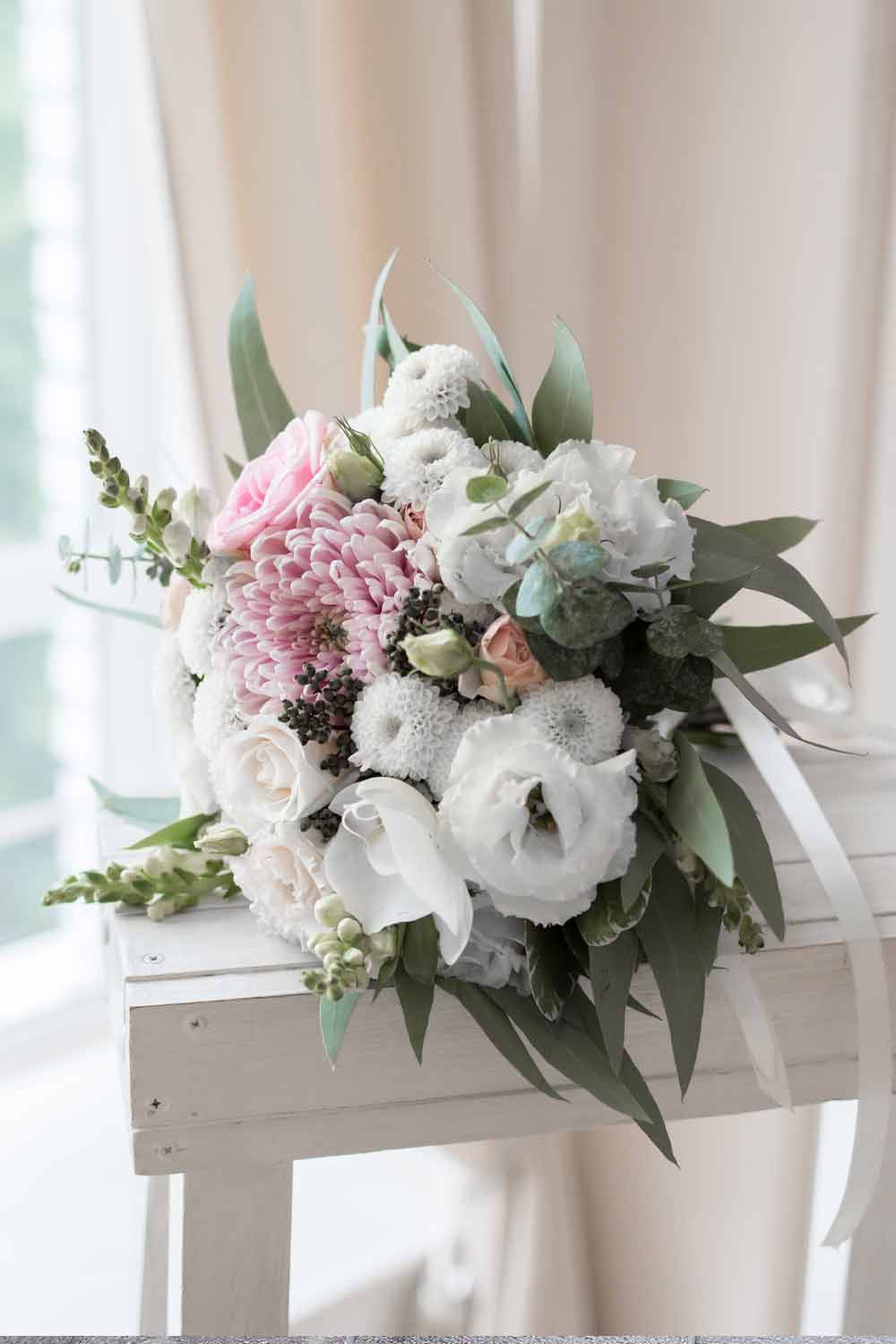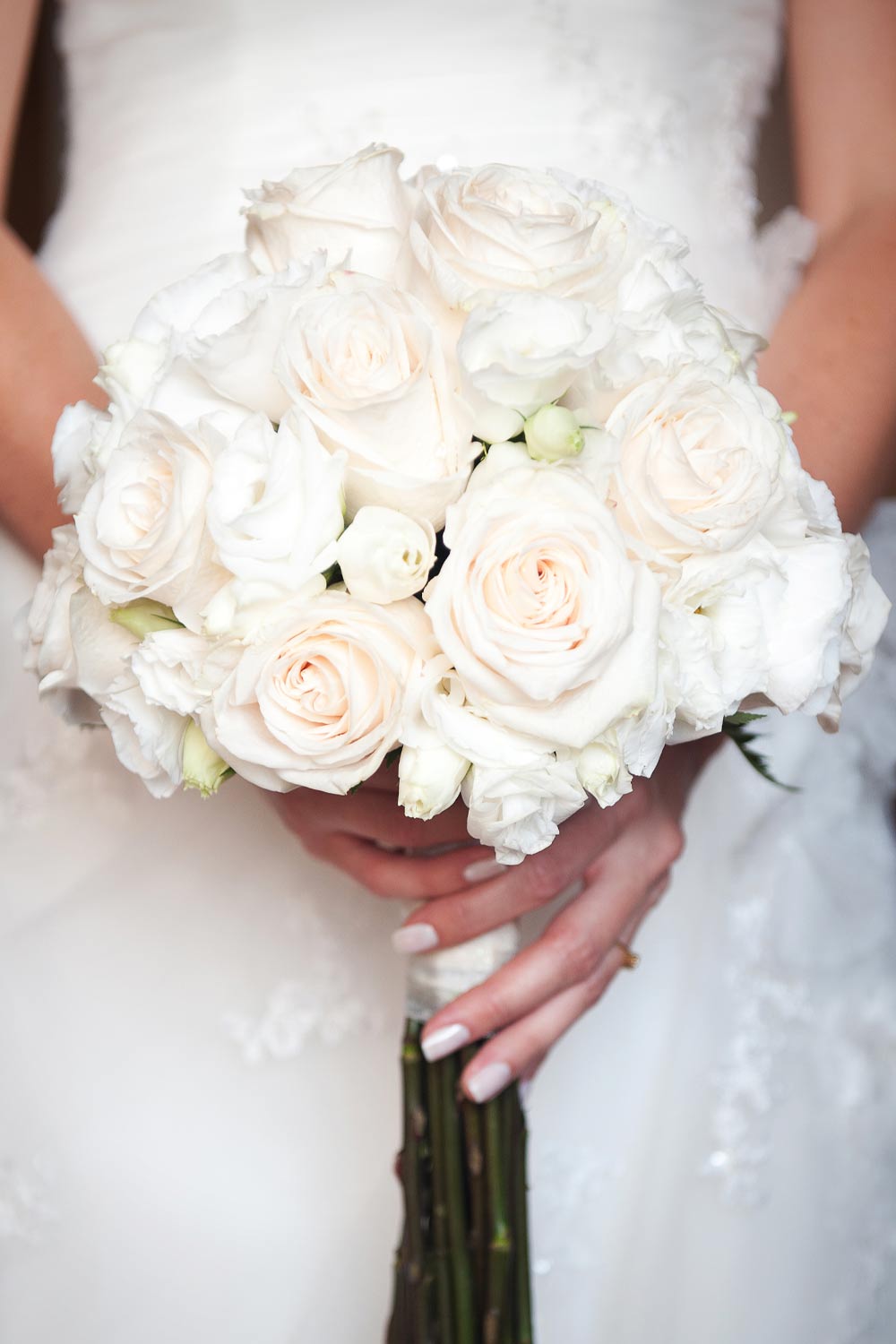 /
Wedding bouquet deserves special attention as well. The fact is that white flowers, especially of different types will look perfect mixed together. However, you may need to add some green to it in order to accent the gentles, the beauty, and the color. In case you wonder which flowers will sui the goal best we would recommend peonies, garden roses, anemones, and cymbidium orchids in any combination.
Matching Bridesmaid Dresses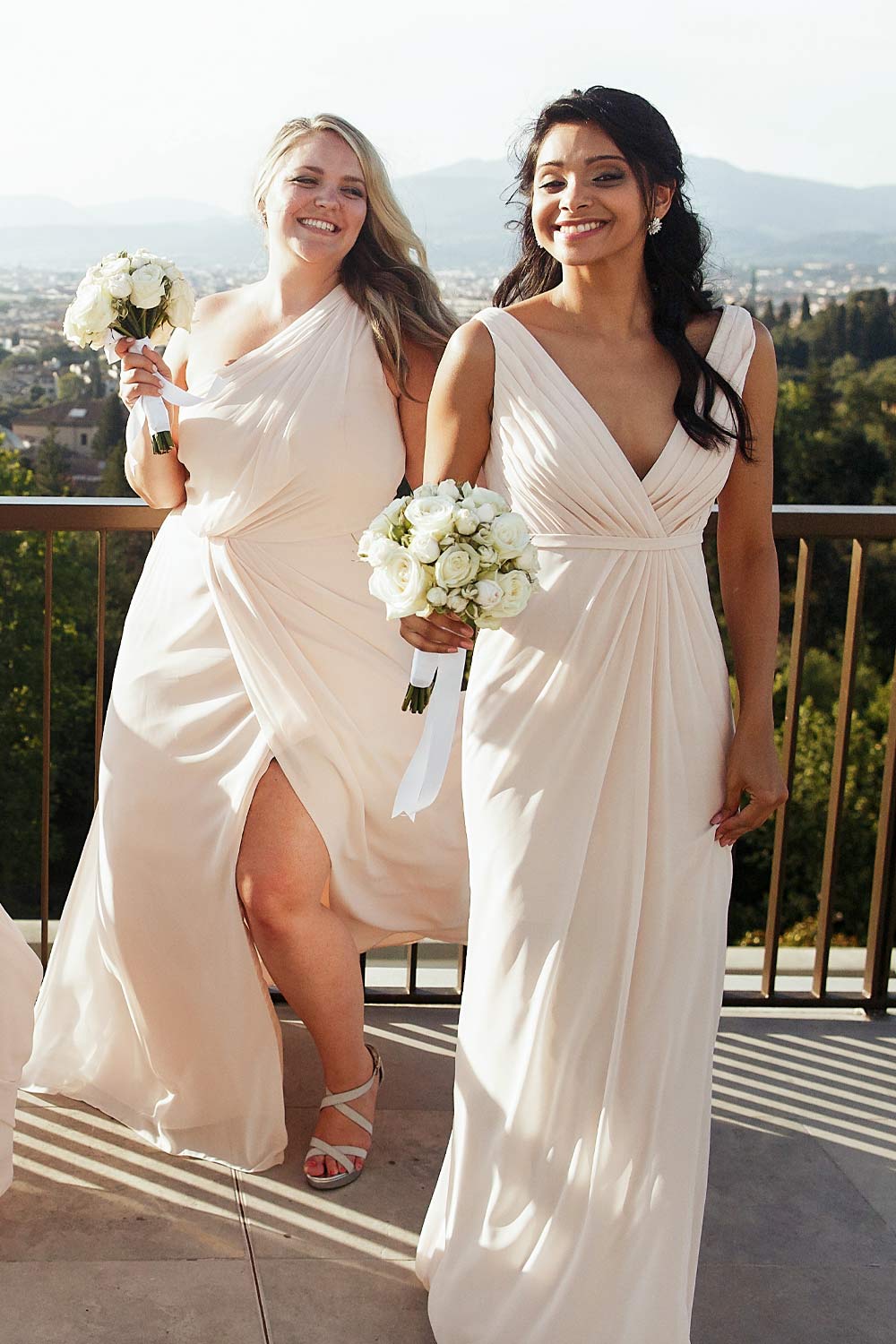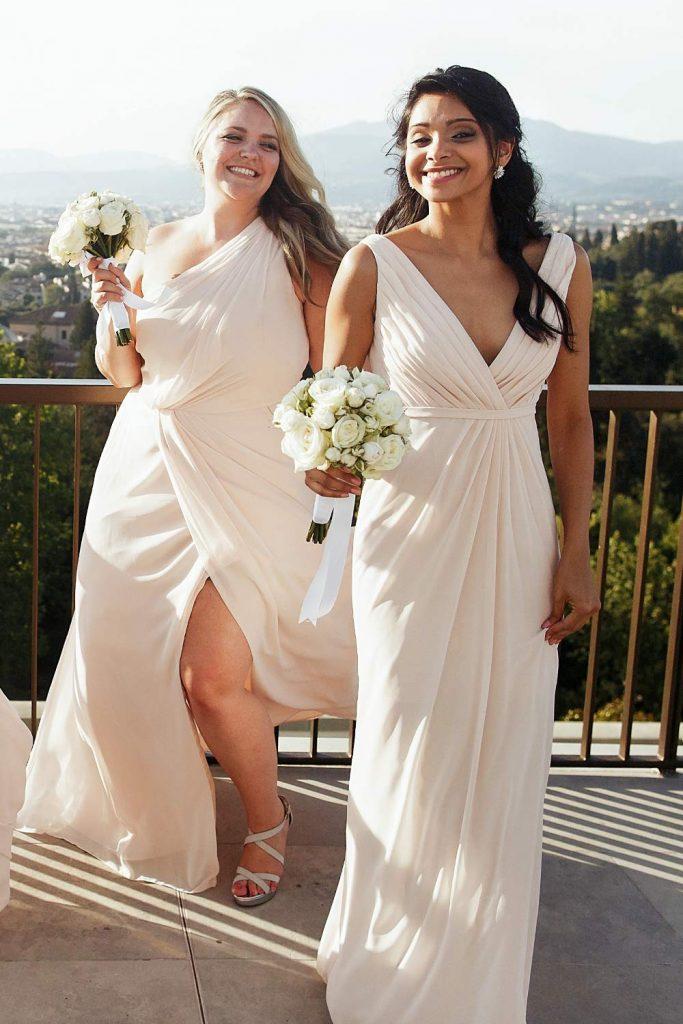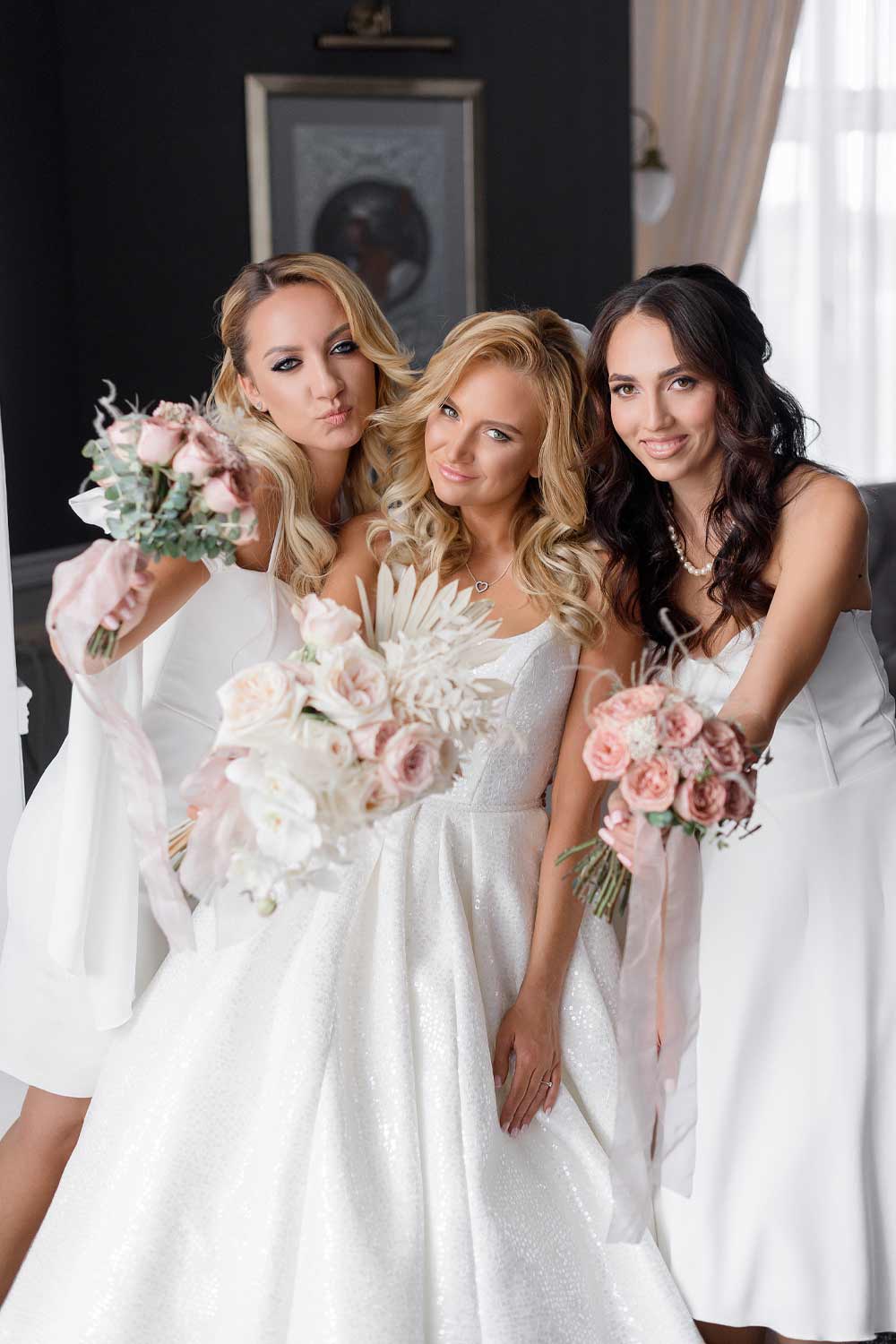 /
Some people think that white dress should be worn by a bride only. However, bridesmaids in matching white dresses will only emphasize your bridal look; that is why you should not leave this option out.
White Tuxedo For Stylish Groom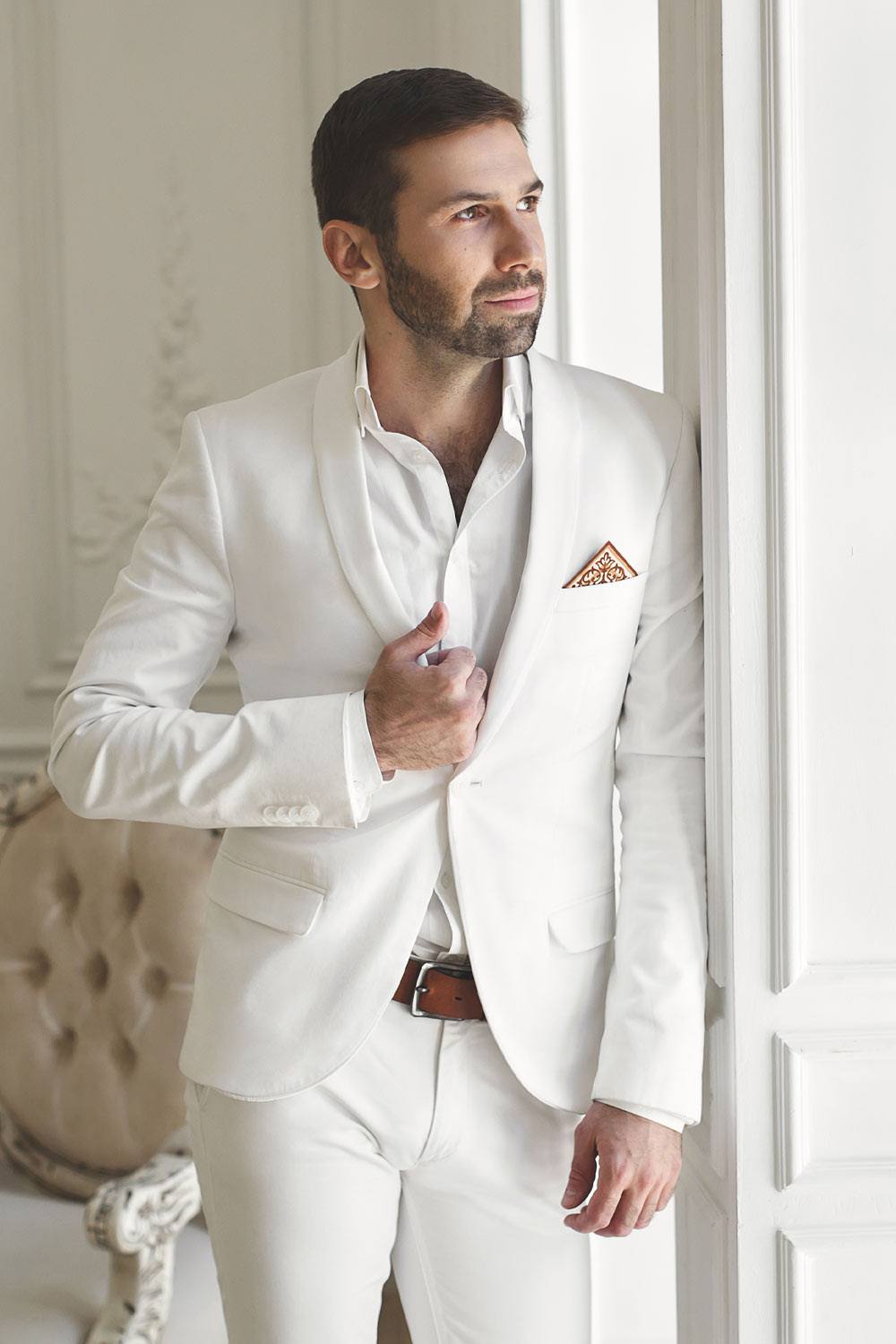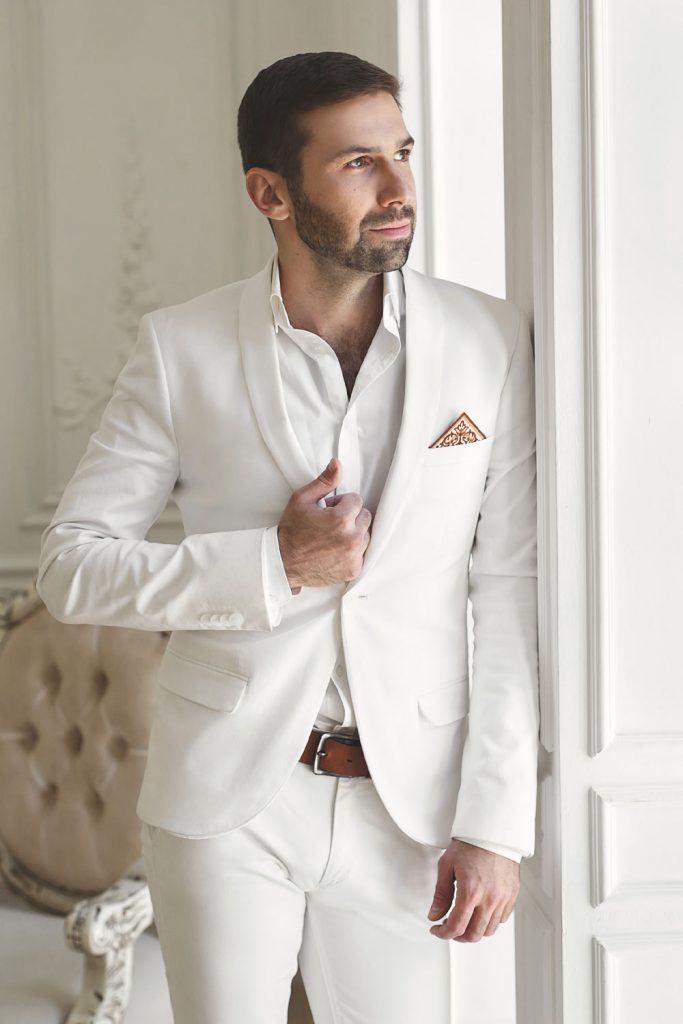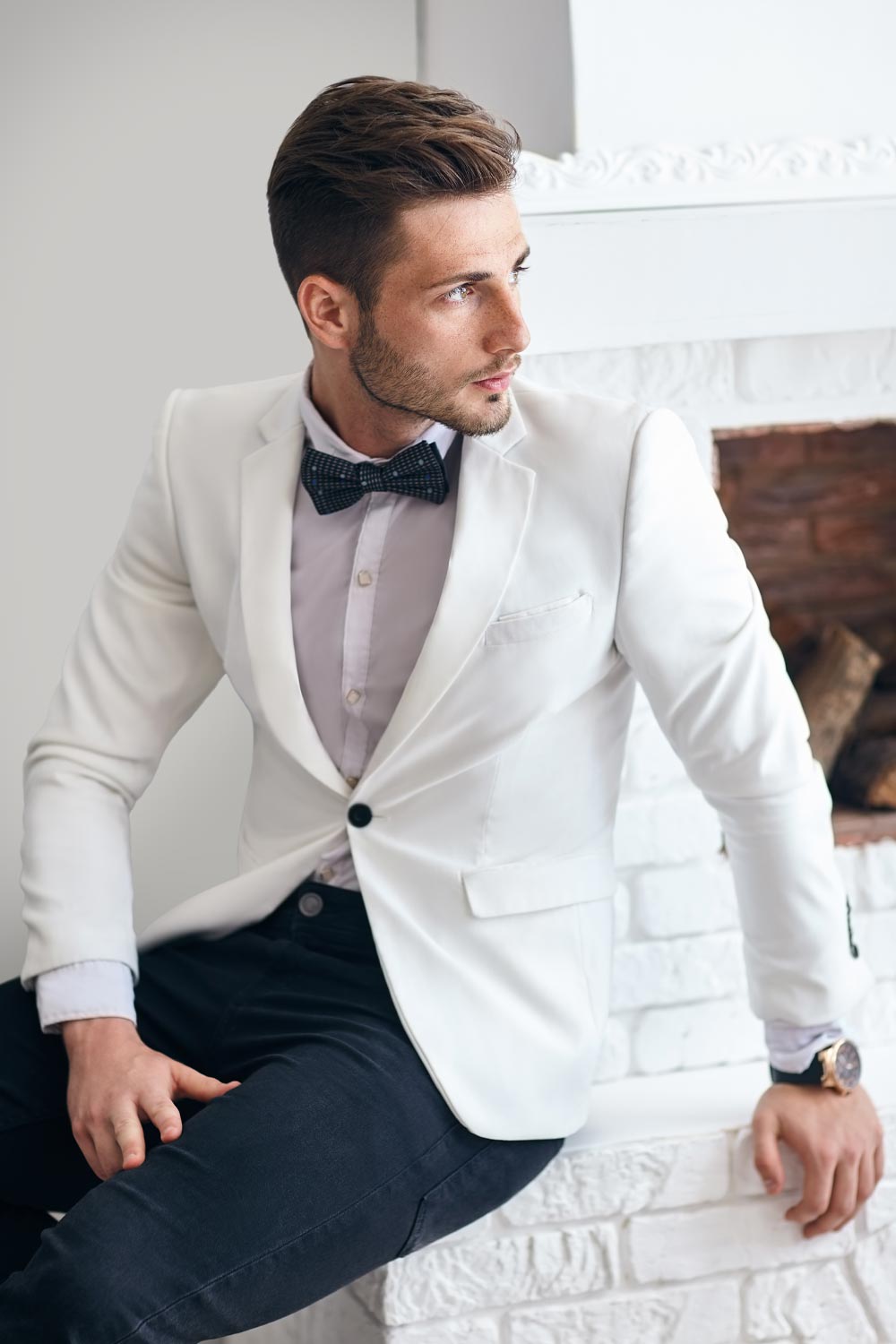 /
Groom is going to be the center of attention as well as the bride. That is why if you wish the groom to look unique, stylish and elegant at the same time then you can't go wrong with white tuxedo. Such an outfit will add him that unique magical vibe not to mention will fit in the white wedding theme perfectly.
White Wedding Decoration
Wedding decoration matters greatly. That is why you are bound to ensure that it is appropriately chosen. We have a few examples to offer. Let's have a closer look at them!
Variations Of White Ceremony Altar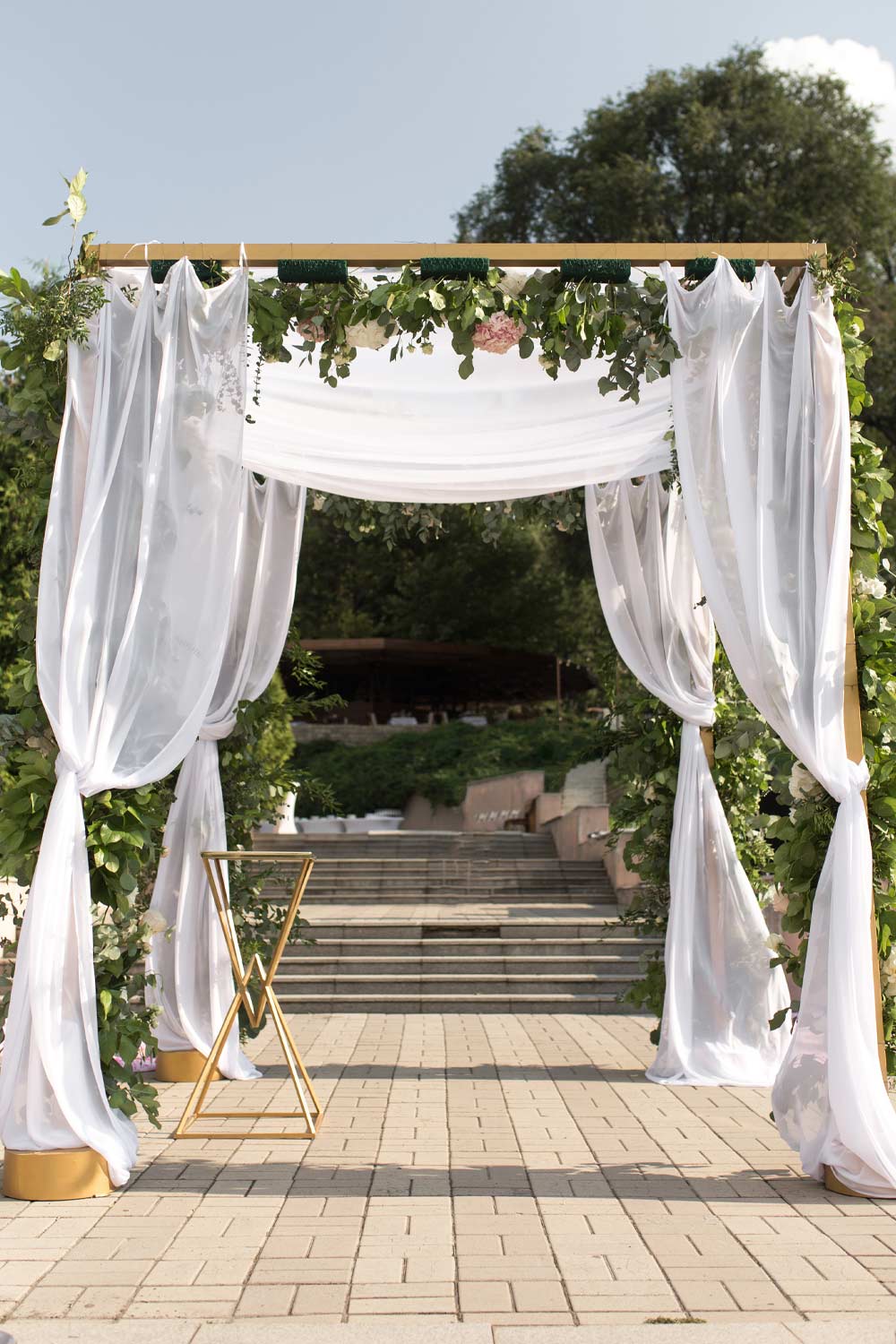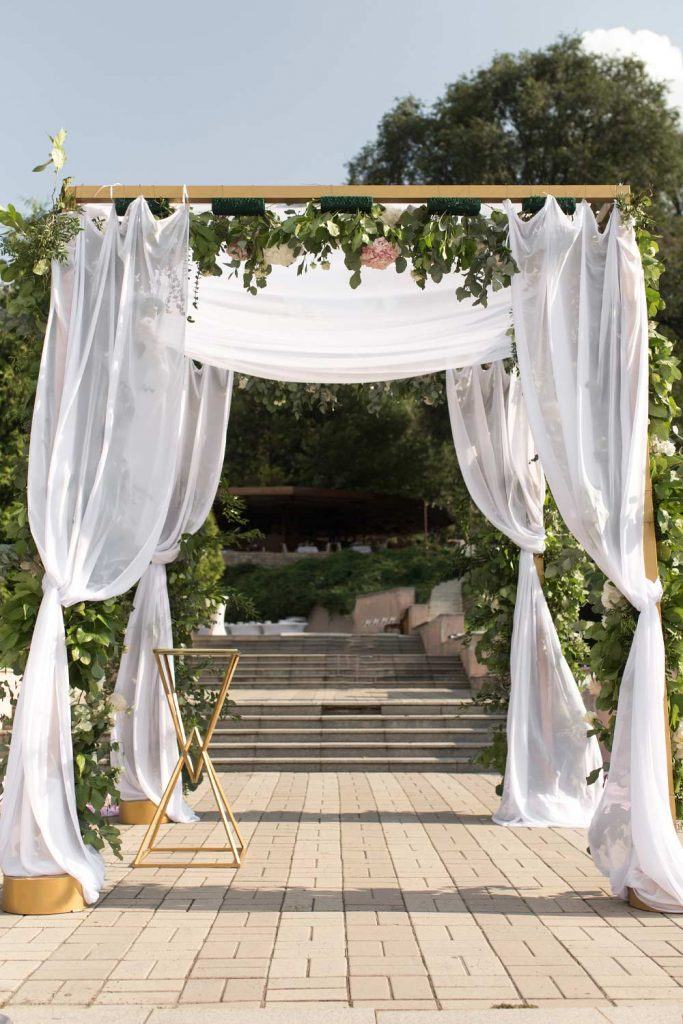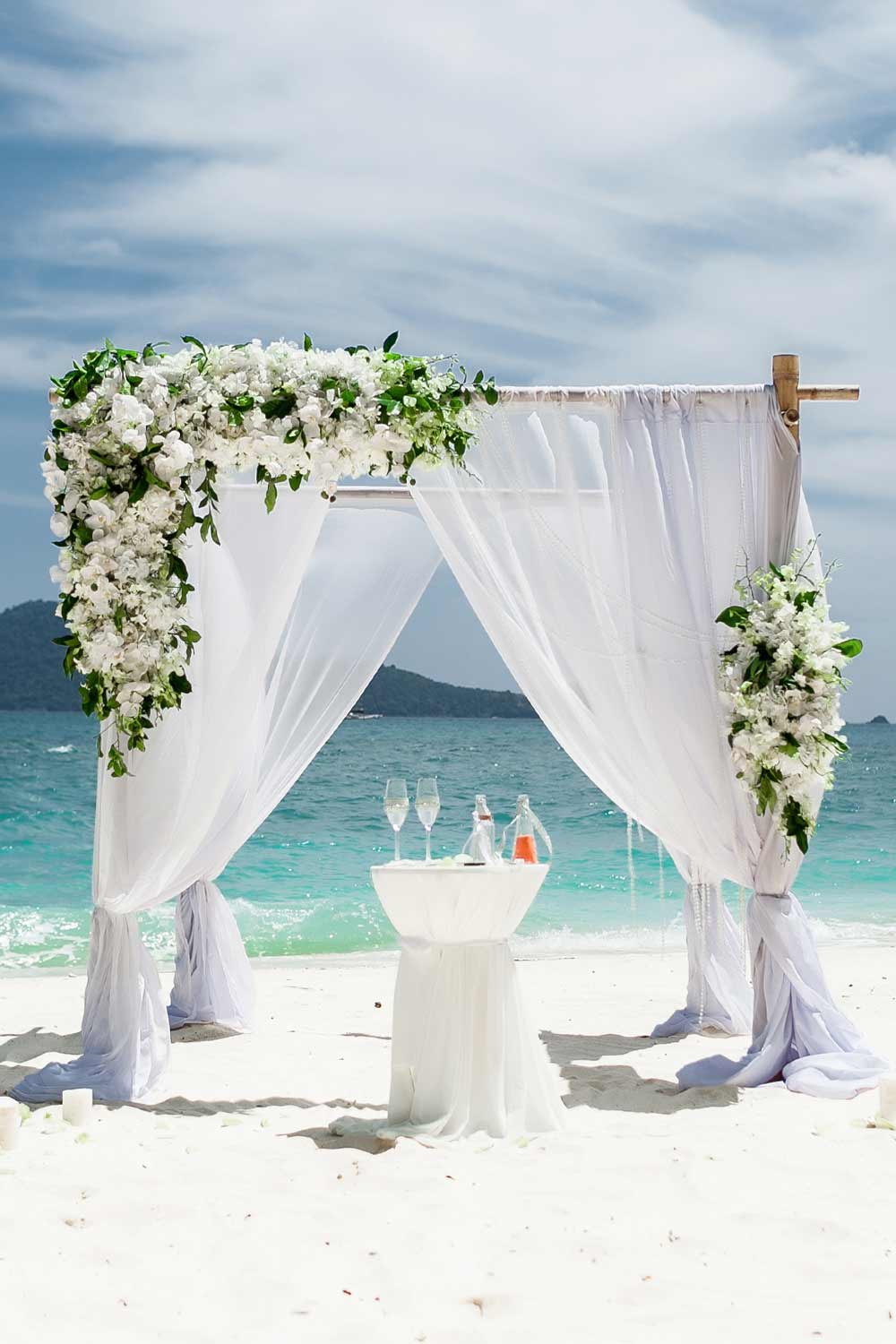 /
Ceremony altar is where everything starts from, that is why you need to pay particular attention to it. However, there is no need to go over the edge with decorations when it comes to the altar. Pure, flowing fabrics combined with beautiful floral garlands are more than enough.
Venue Decorations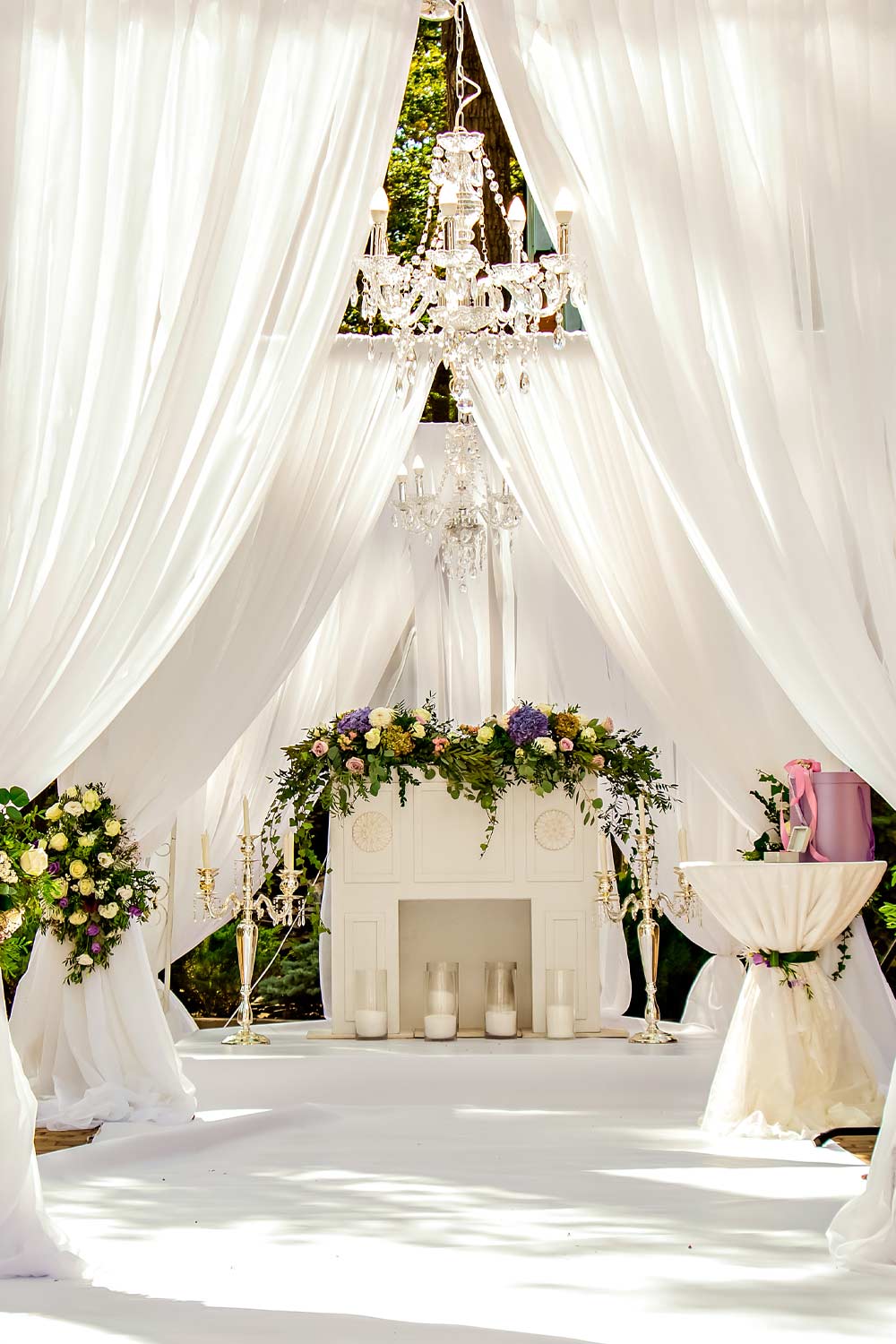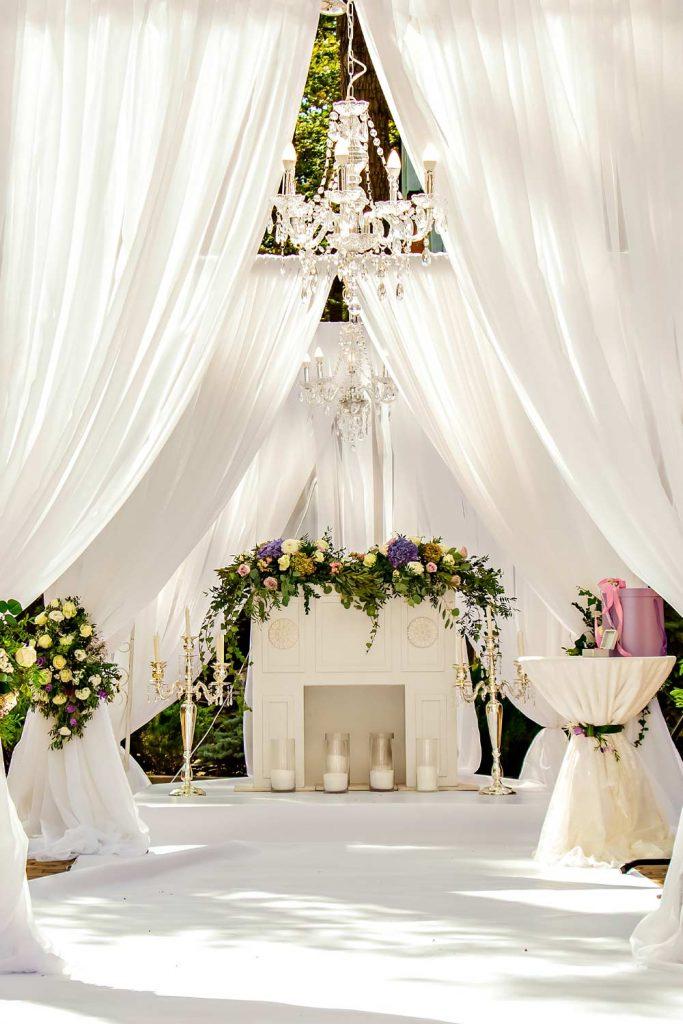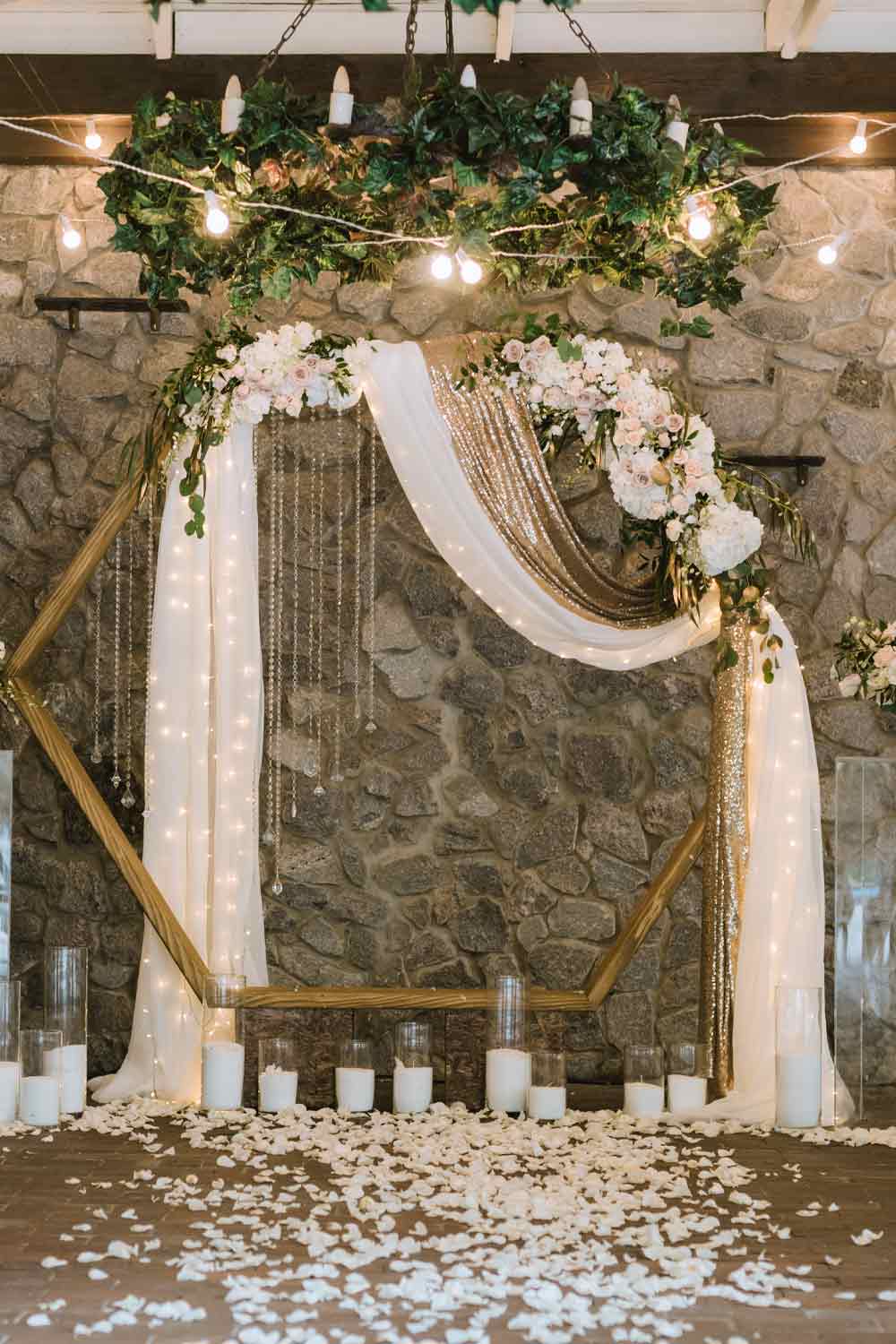 /
It is obvious enough that if we think white wedding the venue is supposed to be white from floor to ceiling. However, you can go even further and make it look sunny and bright as well. There is no such thing as too much air and light when it comes to something as important as a wedding.
White Wedding Flowers Decor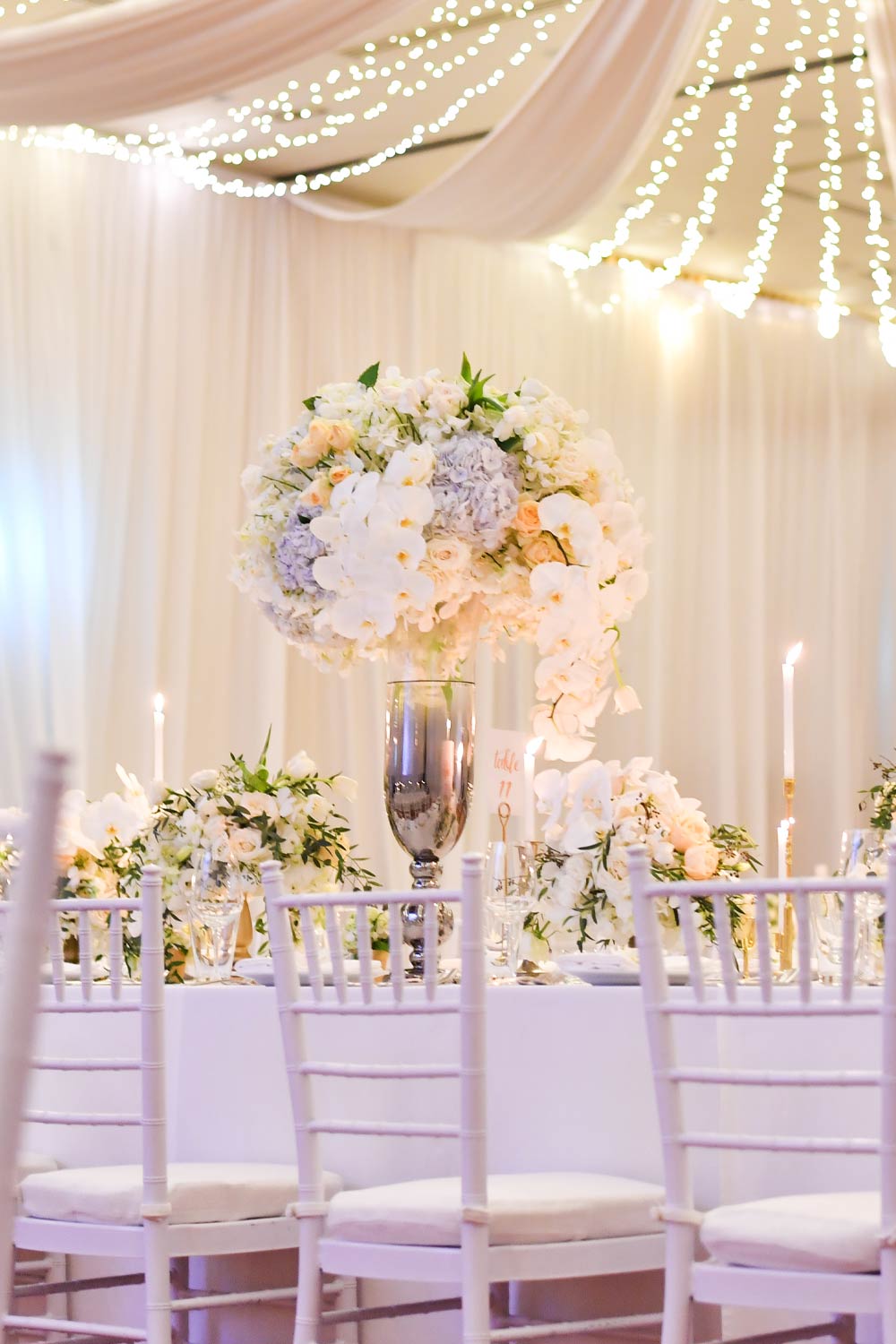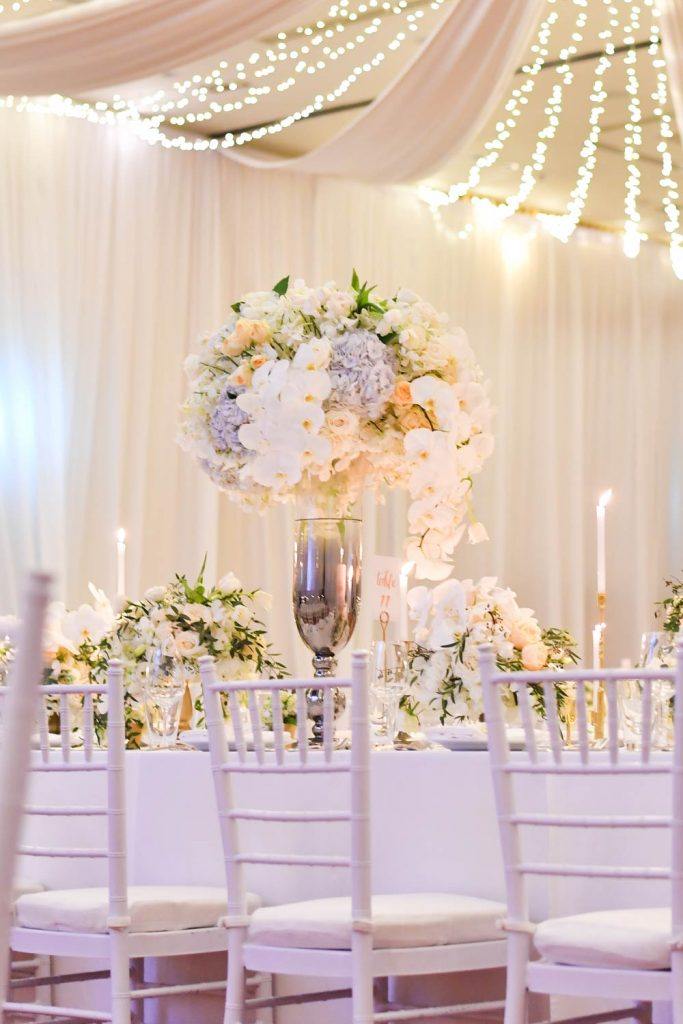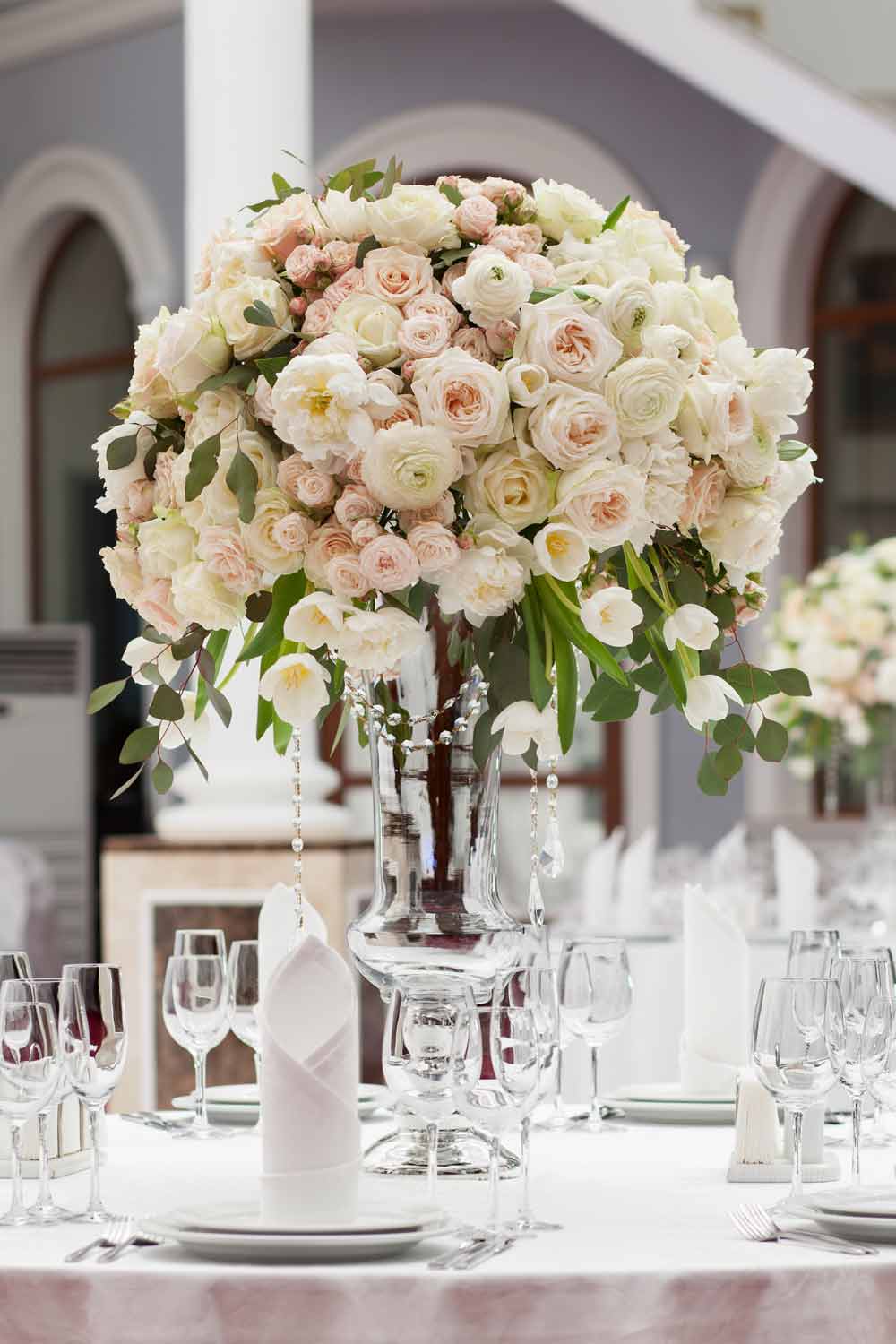 /
There is no such thing as too many flowers. That is why white flowers should be literary everywhere when it comes to your white wedding. They may cost you a while, but the effect will surely be worth it!
Fairy Wedding Candles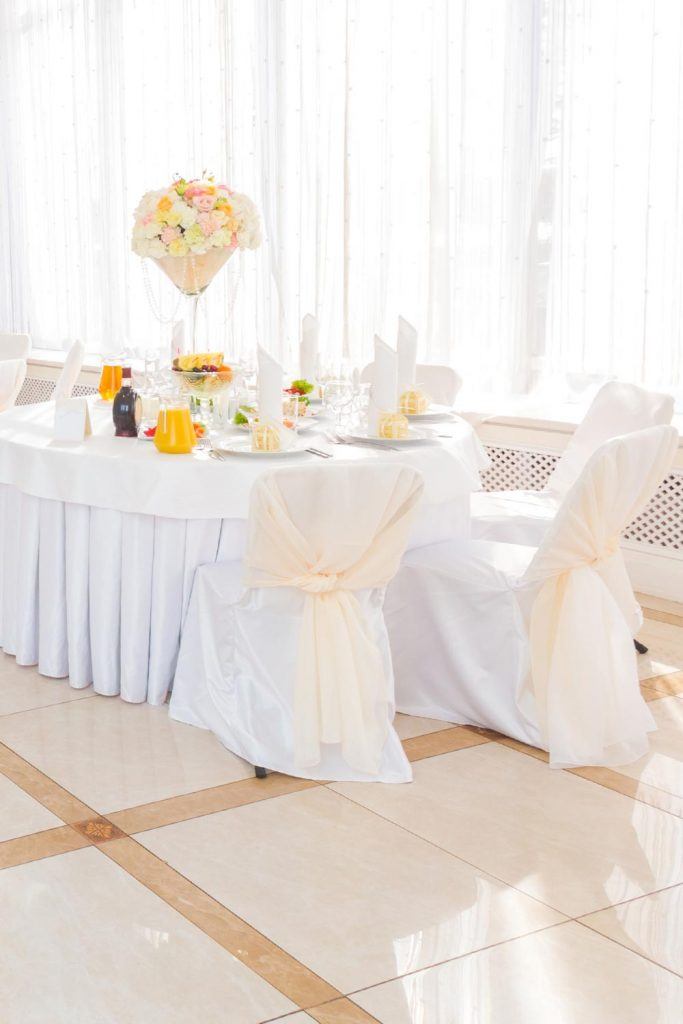 Candles are the defining elements of romance since we are talking wedding here there is romance involved so should be candles. The atmosphere that the candles will create will be purely magical and unique!
Beautiful White Table Decor
After all the guest arrived, you exchanged the vows and accepted the greetings; it is time to go to the table. However, apart from the exquisite menu, there should be delicate decoration present. Let's have a look at some interesting ideas to get inspired with!
Reception Tablescape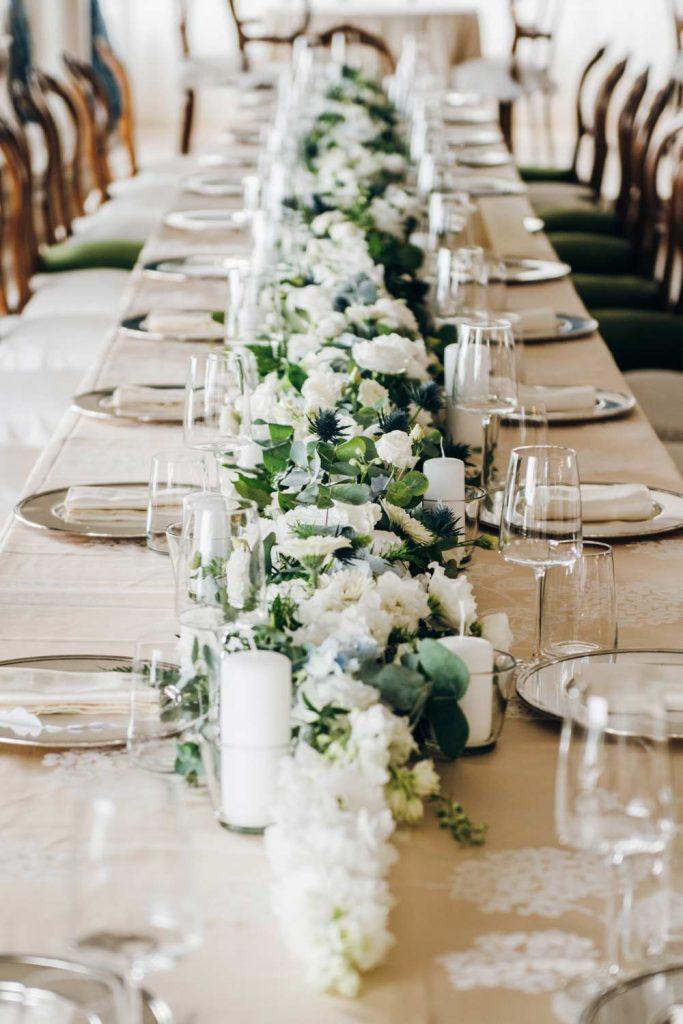 When it comes to the reception tablescape, you need to skillfully mix and match various shades of white. Make sure that all the colors not only interact with each other but complete each other.
White Chair Covers For Complete Harmony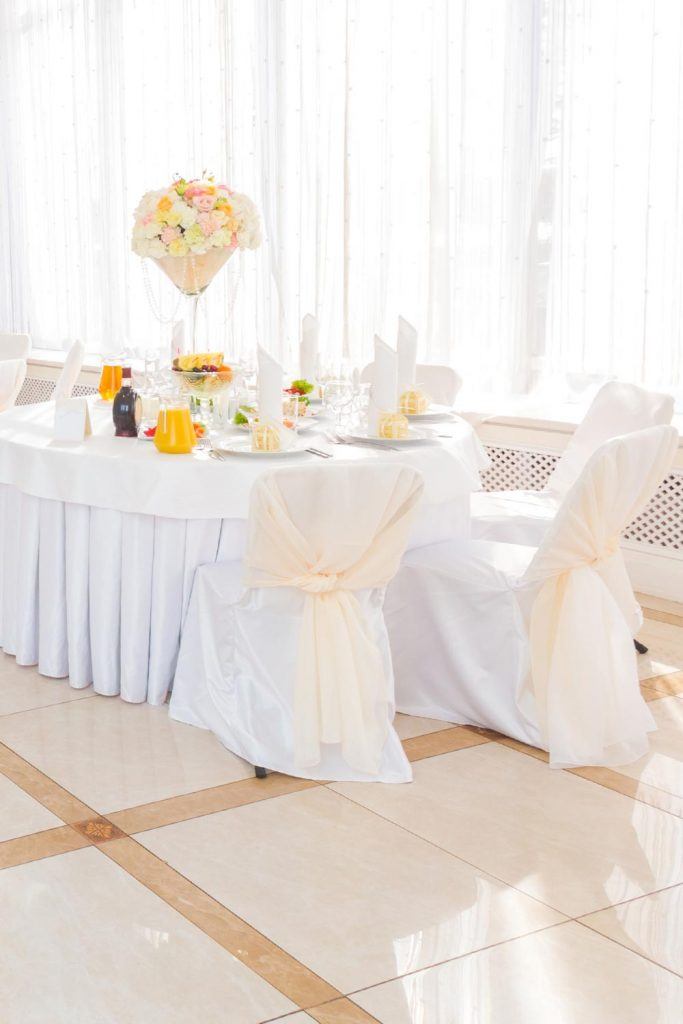 For over the edge harmonic look your reception chairs lack one detail – chair cover. Pure white covers with both of your names monogrammed on them will add that royal and elegant vibe to your wedding décor that many will find gorgeous and adorable.
Small But Essential Element - Napkins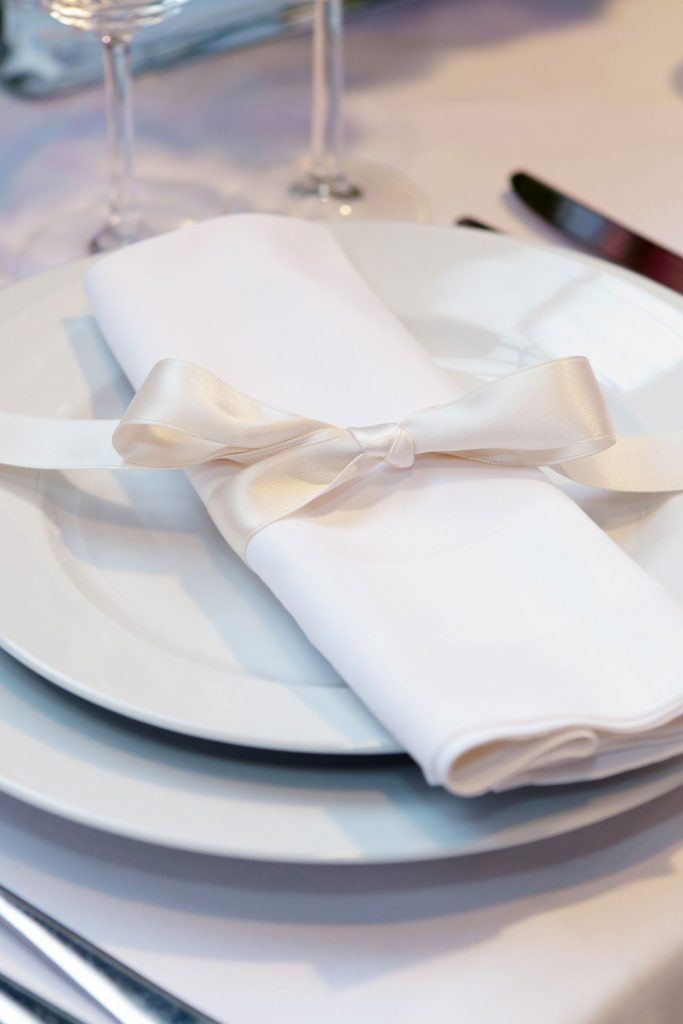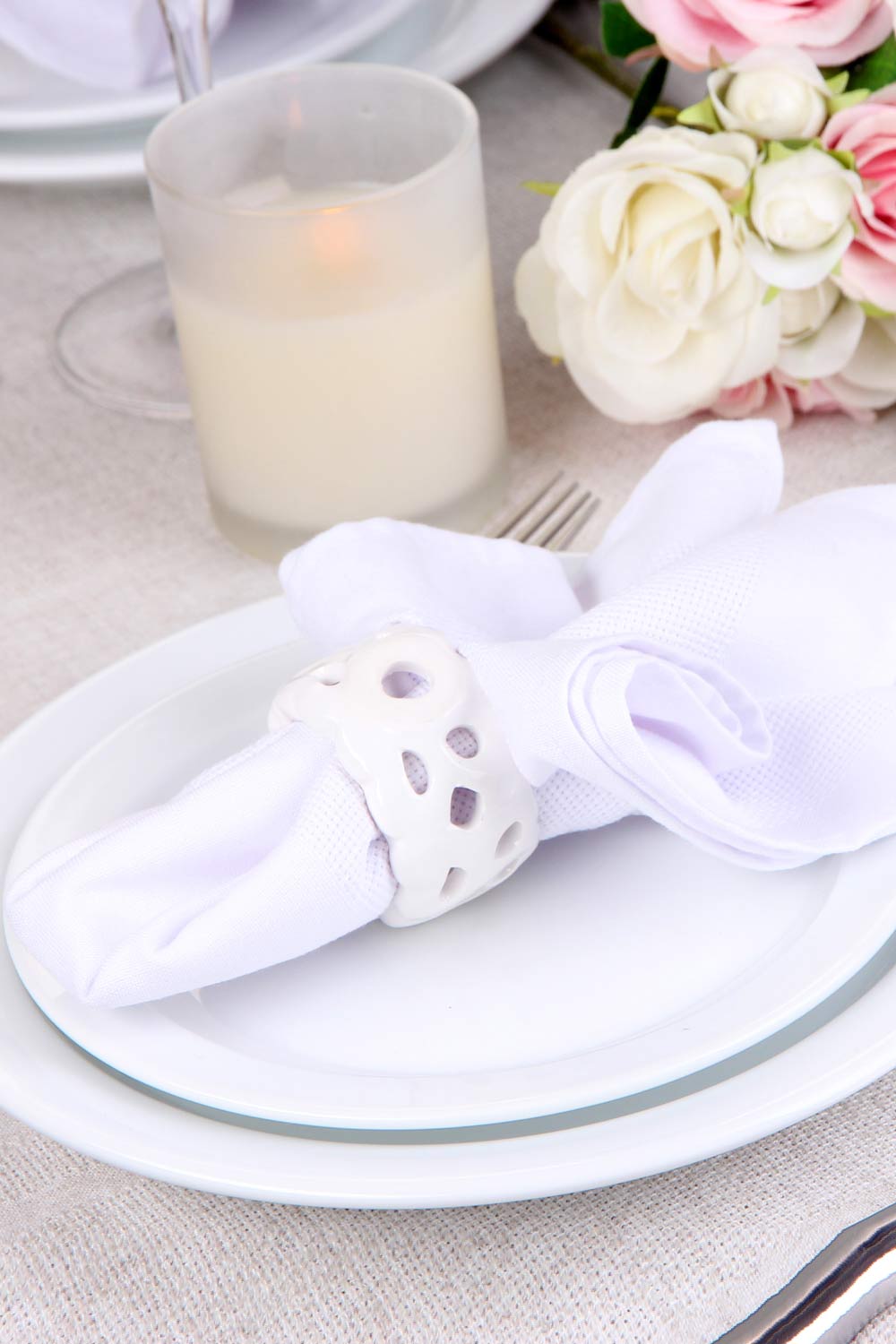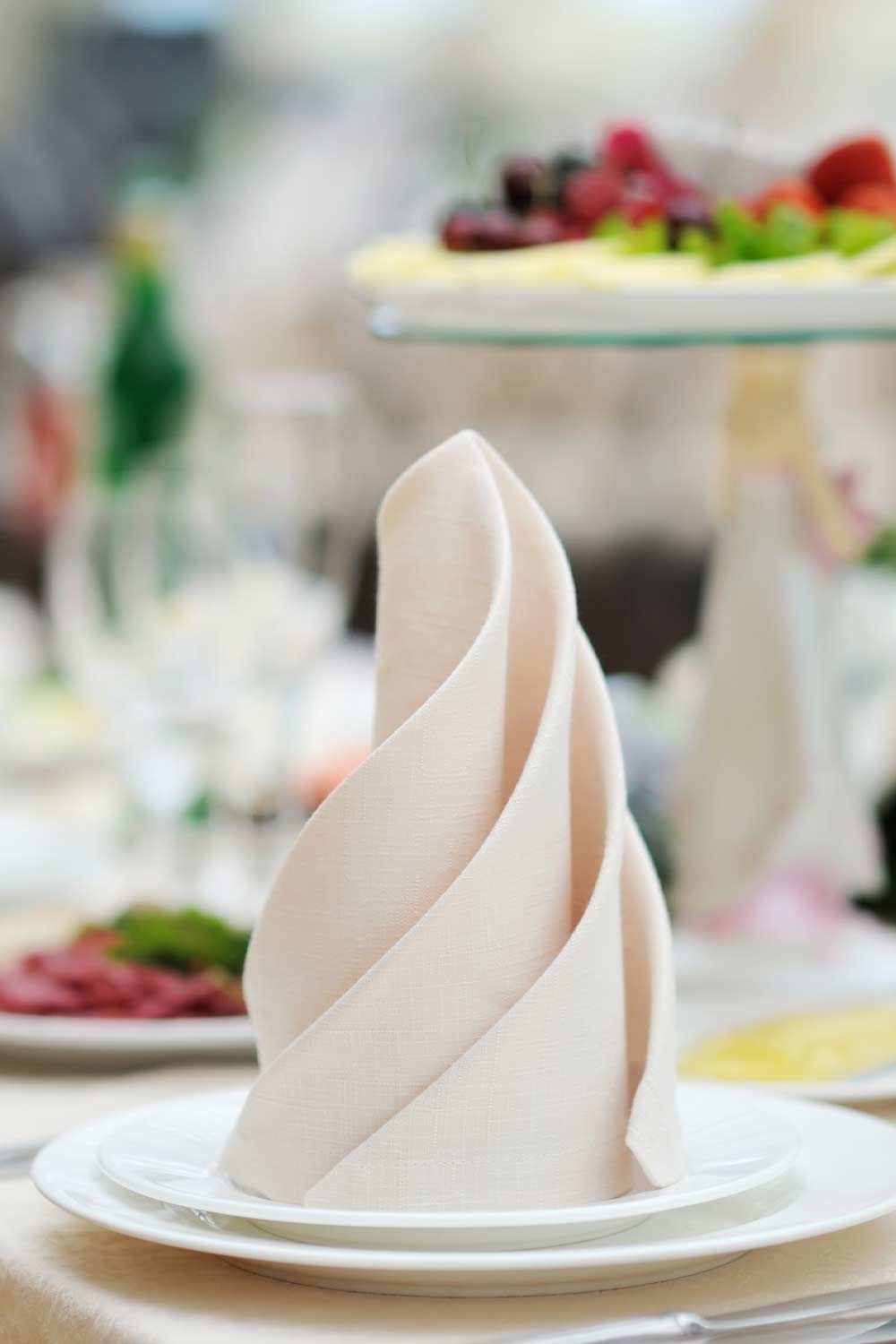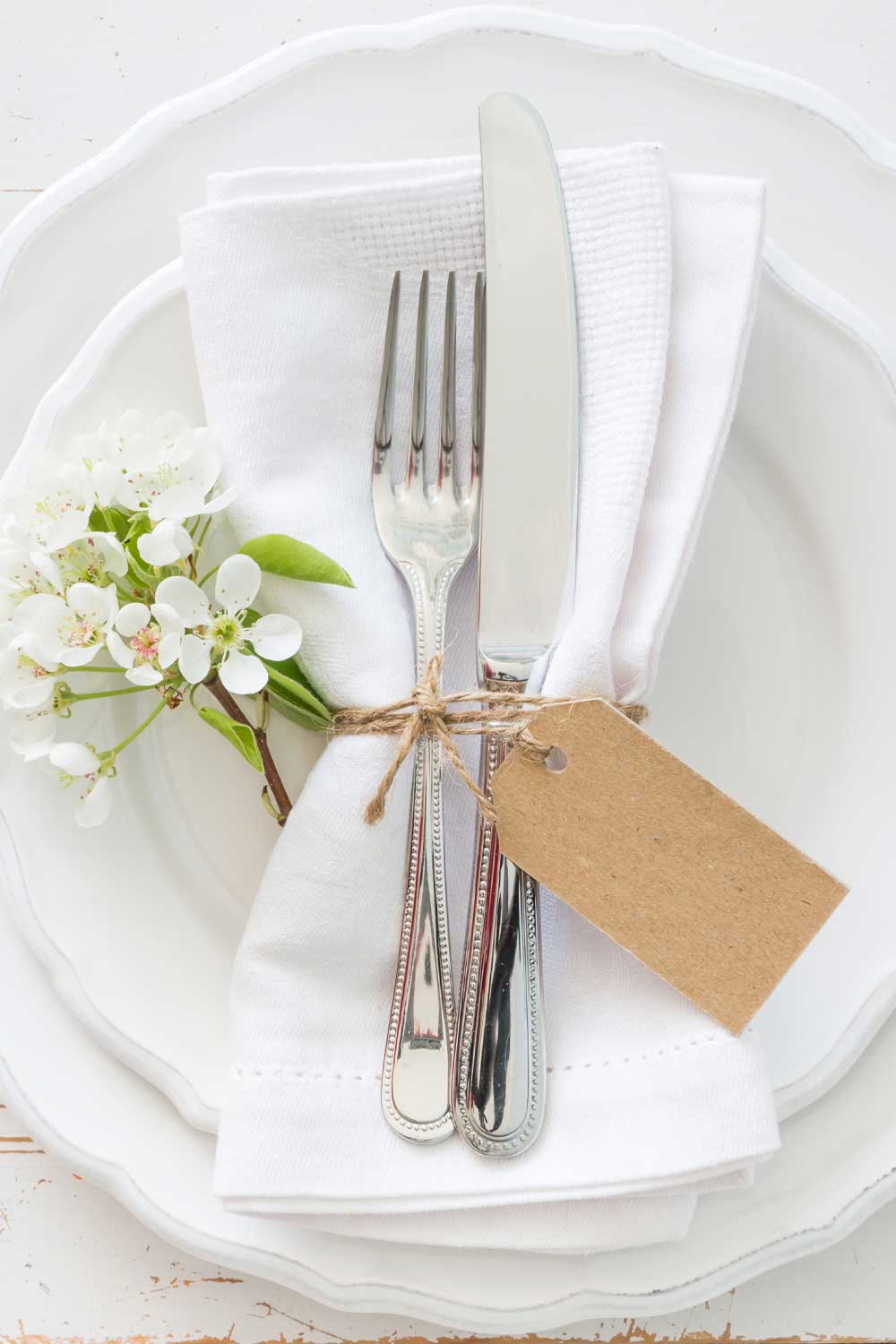 /
Details matter. Keep this crucial point in mind when you think about your wedding table décor. That is why instead of boring white triangles of napkins it is best if you come up with something more intriguing. We do not say that the napkins are supposed to be complicated looking and should cost a fortune. On the contrary – beauty comes in simplicity.
Beautiful White Centerpieces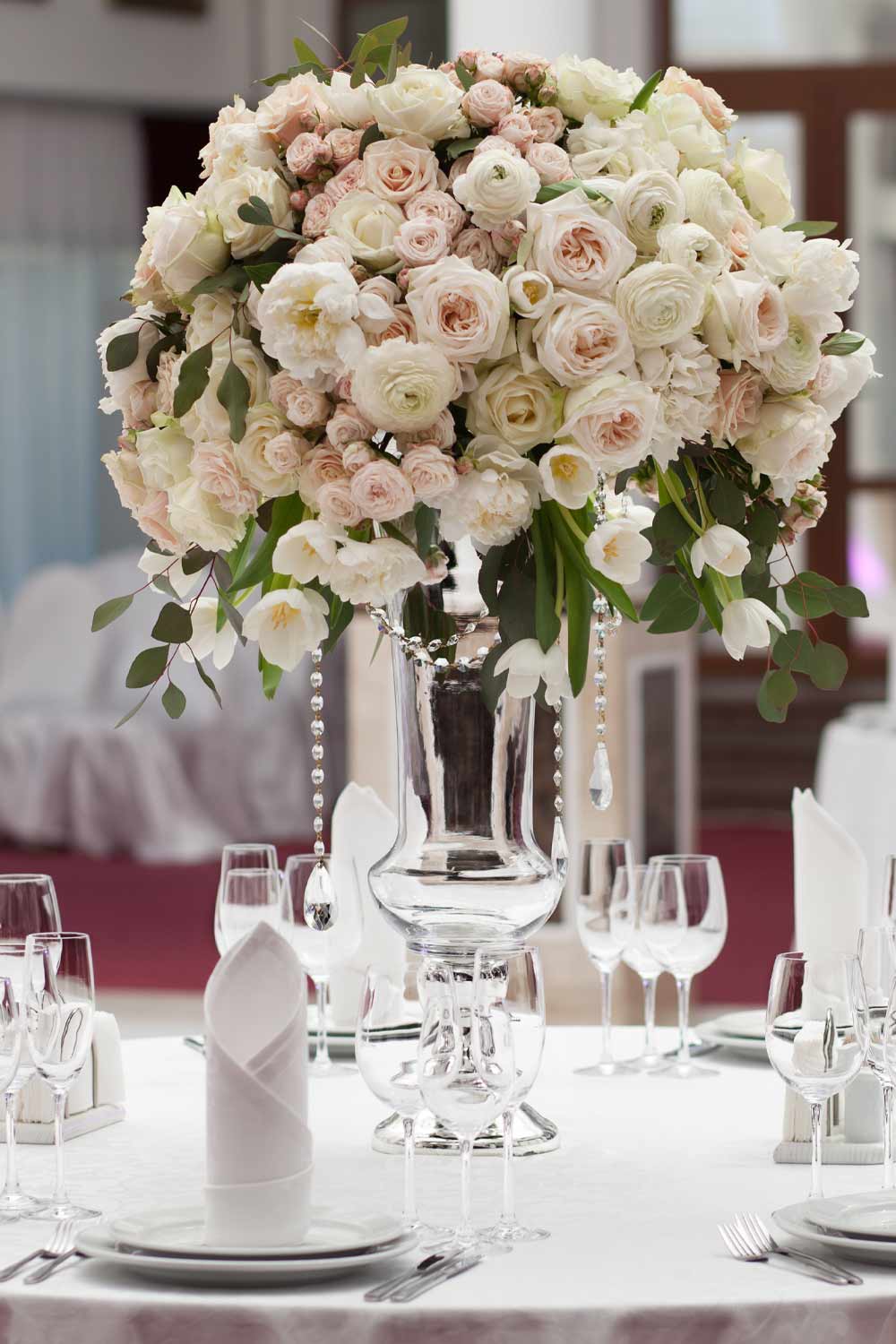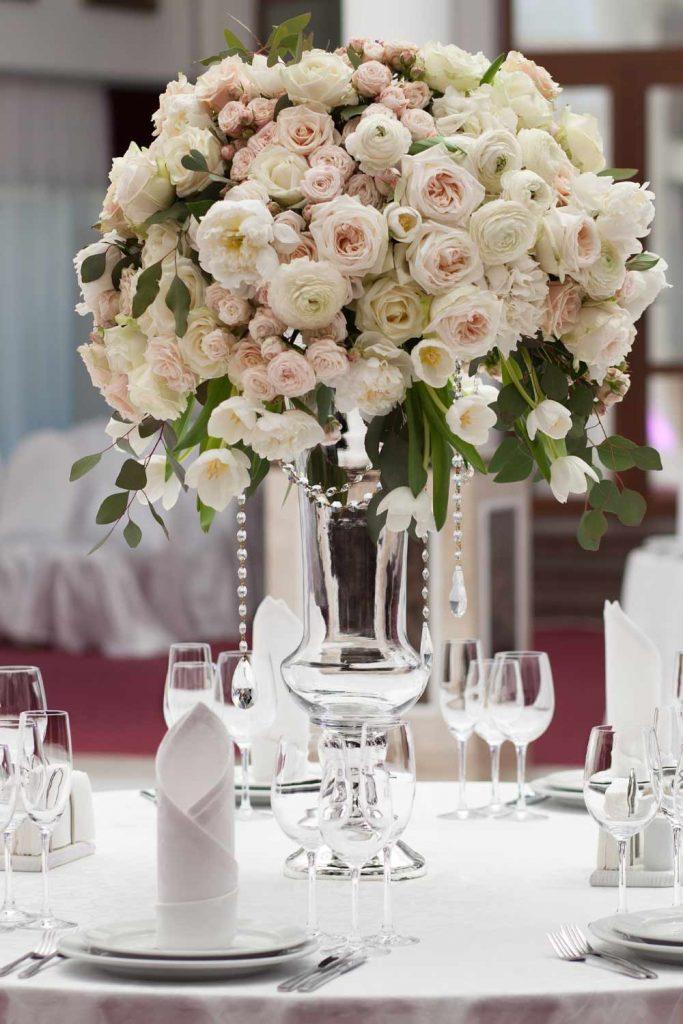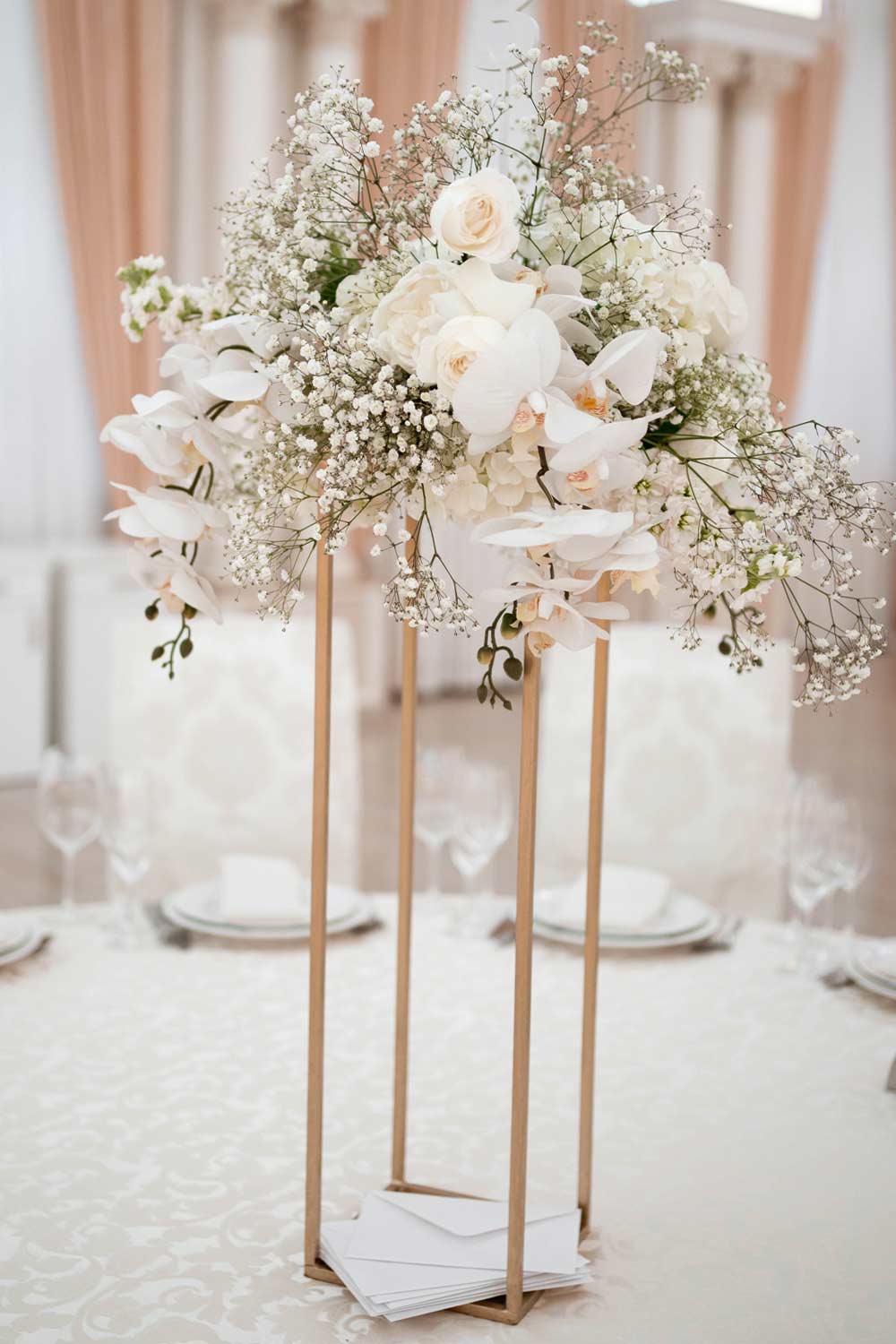 /
There is something magnetic about luxurious white centerpieces. Combine the flowers you like most to add the centerpiece that unforgettable touch.
Delicious And Nice Wedding Cake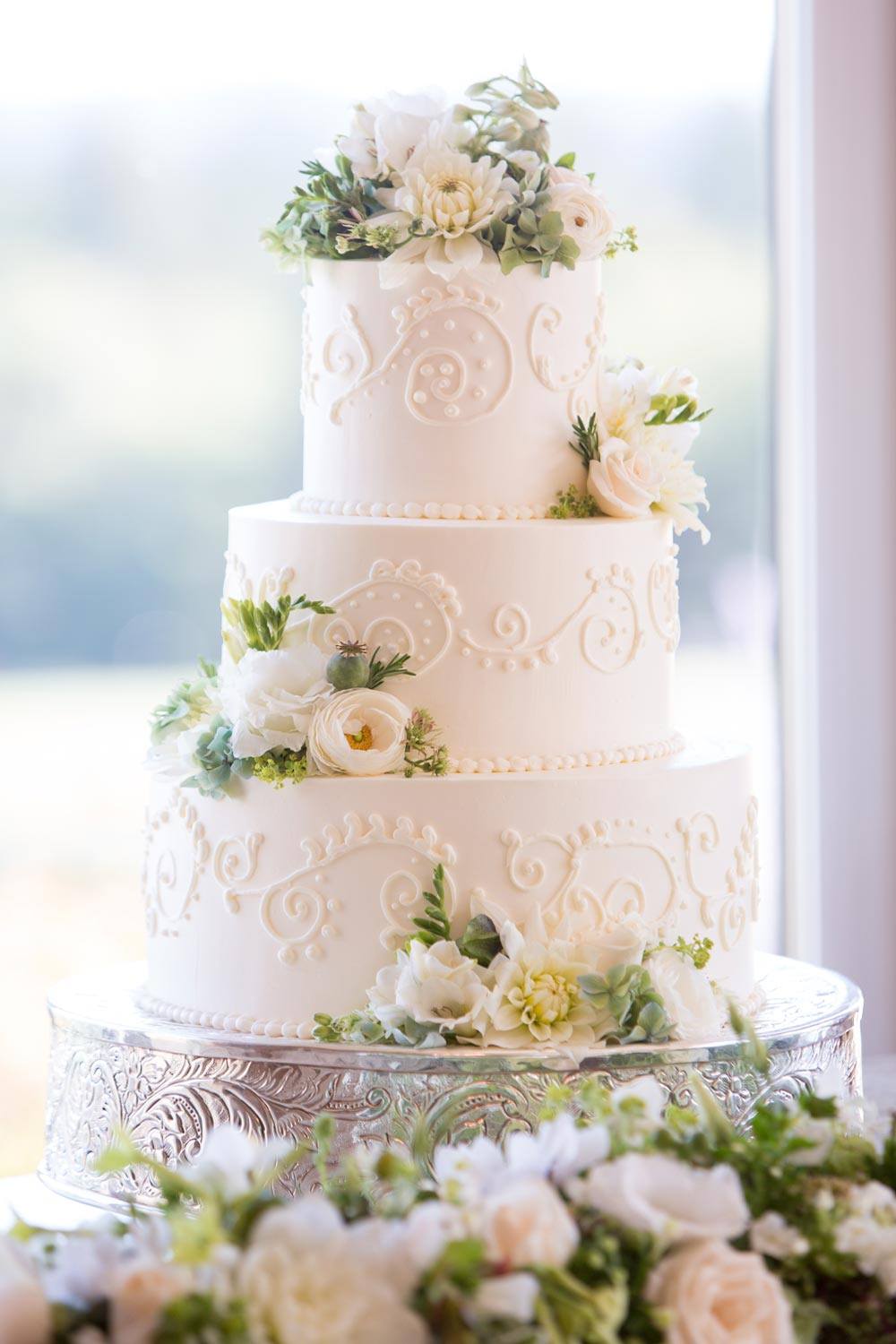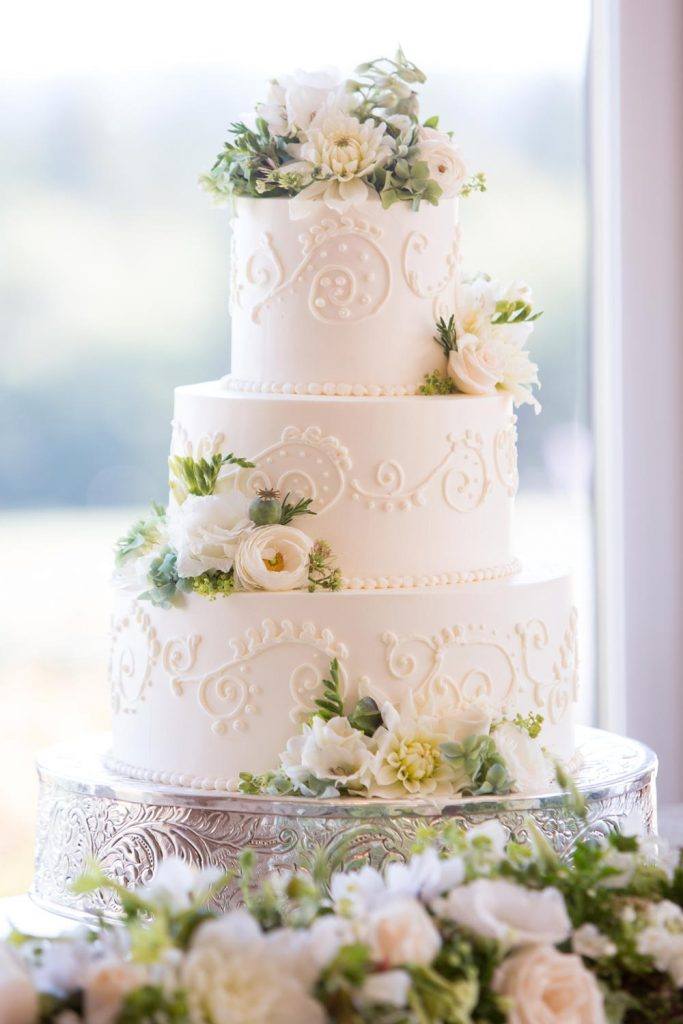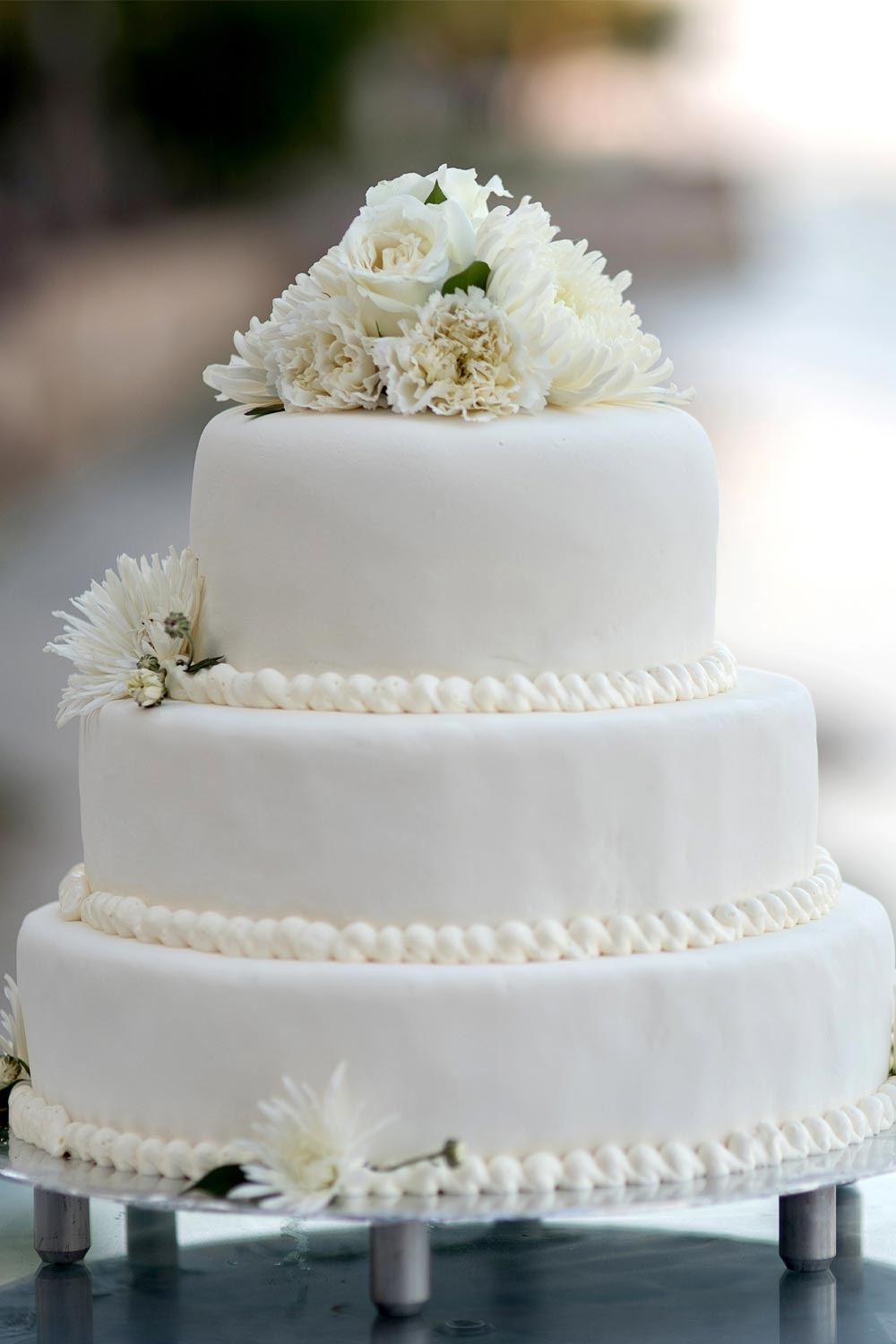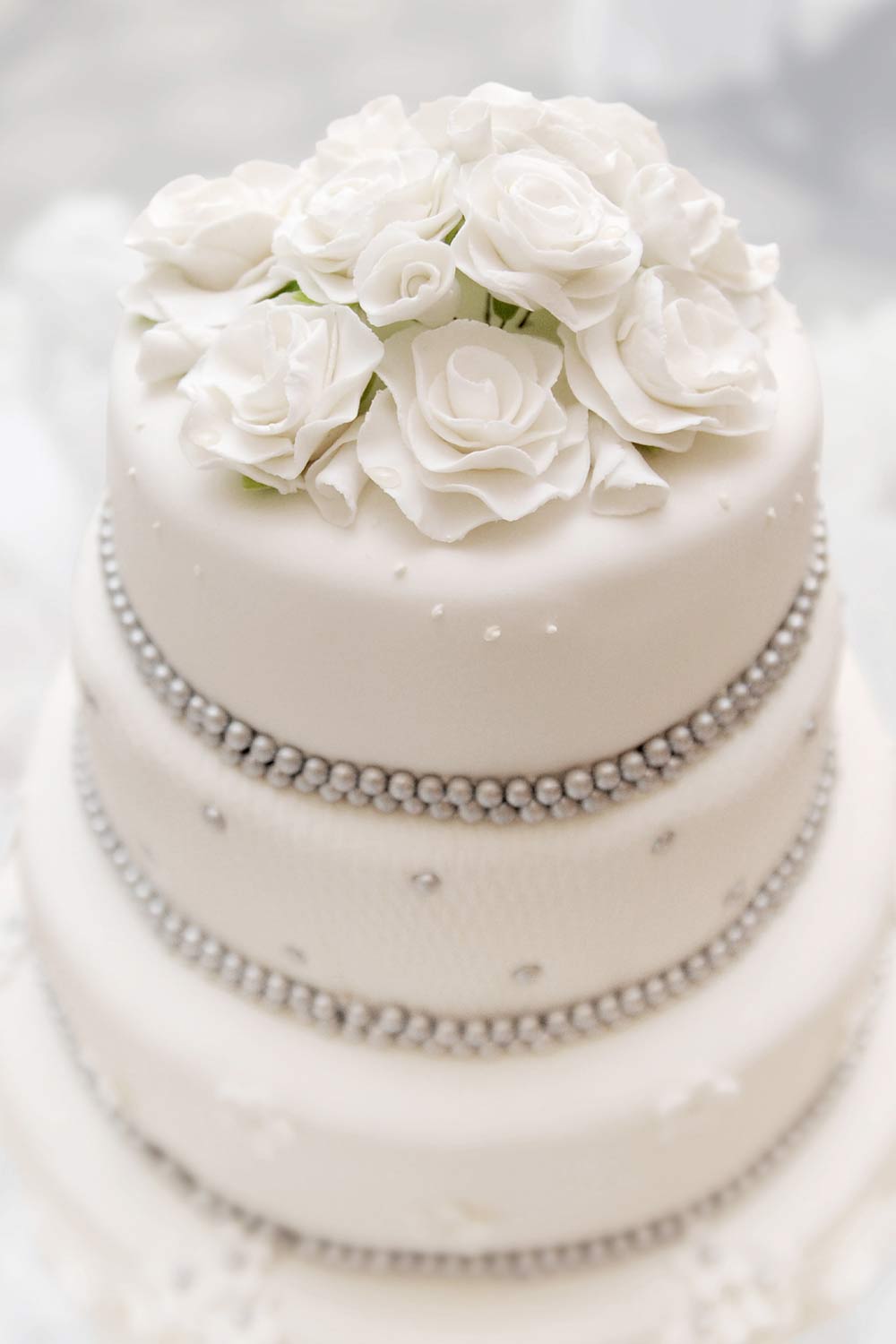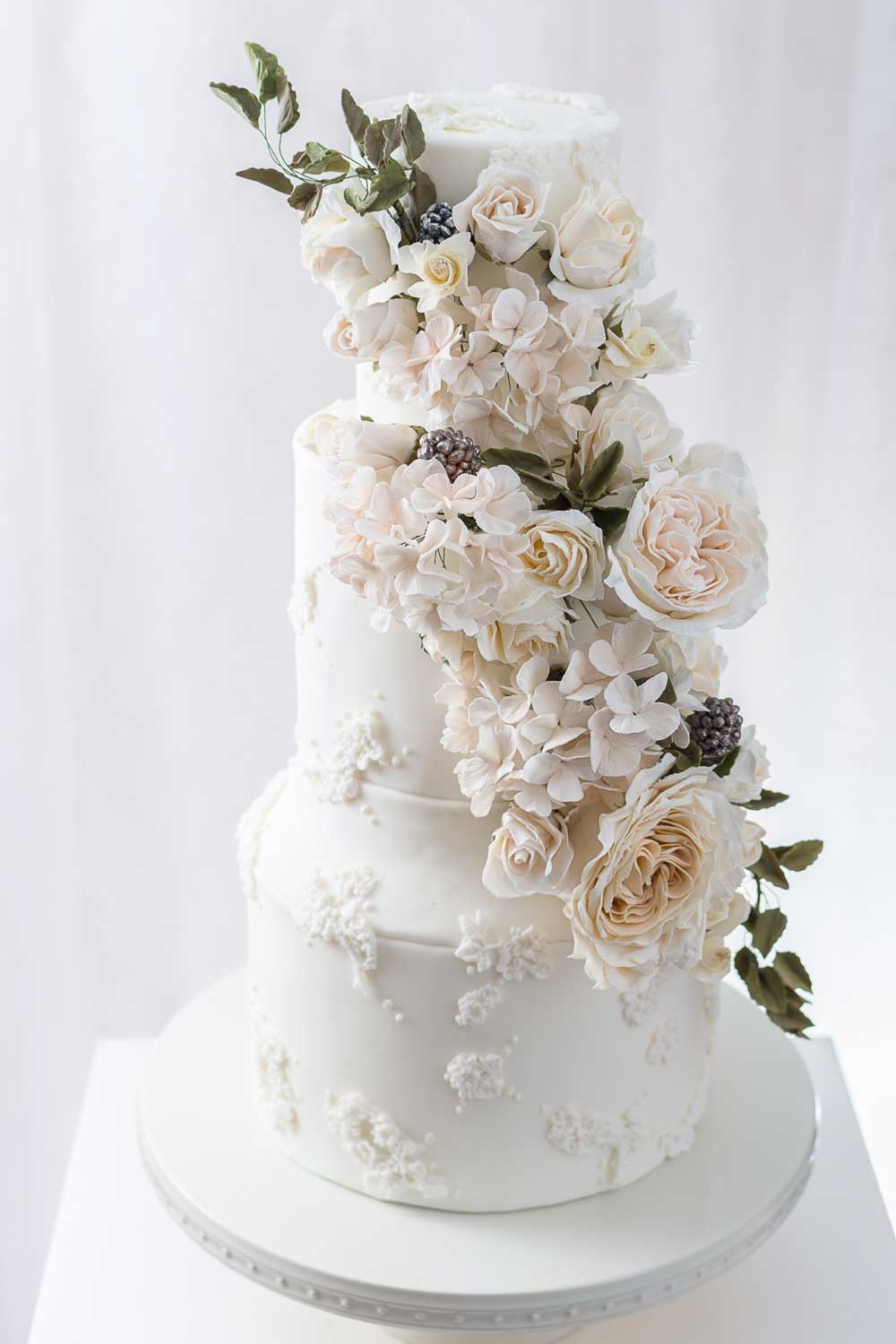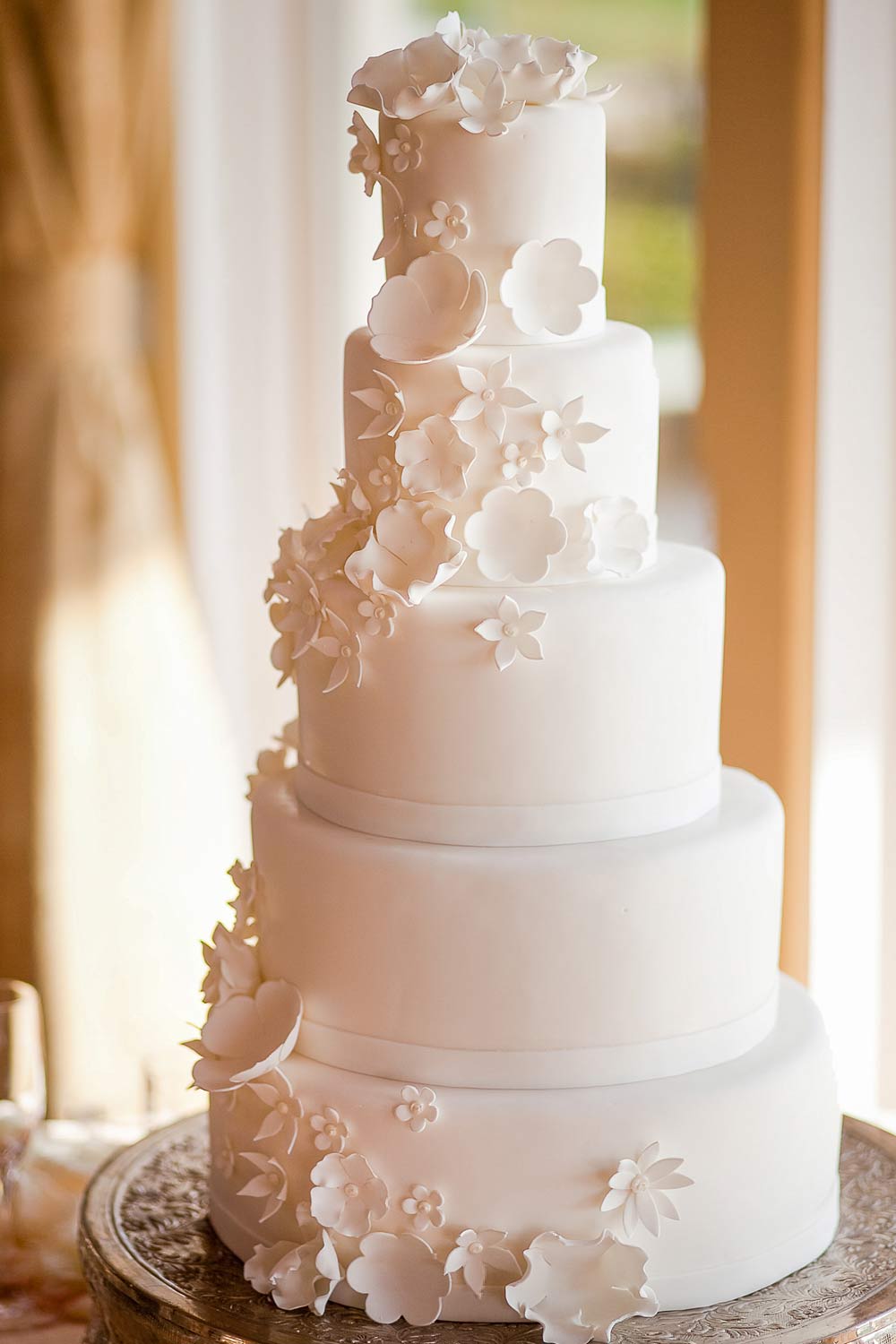 /
Let's not forget about the white wedding cake! The fact is that the wedding cake is one of the main components of any wedding, but with the white wedding, you need to outdo yourself! Forget about regular cakes; come up with your own design. A cake in the shape of a tender rose won't leave anyone indifferent. The chances are that people will be reluctant to cut through such beauty!
FAQ: White Wedding
What is the difference between traditional marriage and white wedding?
The traditional wedding takes place first, followed by a church ceremony known as the white wedding because of the bride's gown's hue. The white wedding is traditionally held in a church, although today's couples are choosing non-denominational locations.
Can the groom wear white?
Your guests traditionally should not wear anything that looks like white to your wedding. However, there is no rule that states the groom cannot wear white as well.
What Colour is bad luck at a wedding?
In Chinese tradition, white is considered unlucky. It's something they wear to funerals. The color red is typically associated with weddings in that country.
Was this article helpful?