Amazing Wedding Cake Toppers To Surprise Everyone With
When you are about to get married, there are so many things to consider and to take care of; there is no doubt about it. That is why often, wedding cake toppers are underestimated, and couples opt for something that is called a traditional wedding cake. However, your wedding cake can be that one detail that adds up to the general atmosphere and projects your feelings towards each other. Taking this into consideration, we have decided to compile our own gallery of impressive wedding cakes that may inspire you to come up with some unique cake of your own. Let's have a closer look, shall we?
Classic Wedding Cake Topper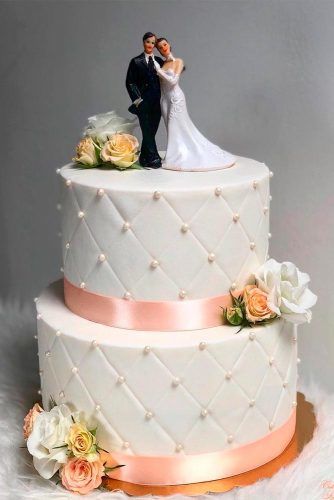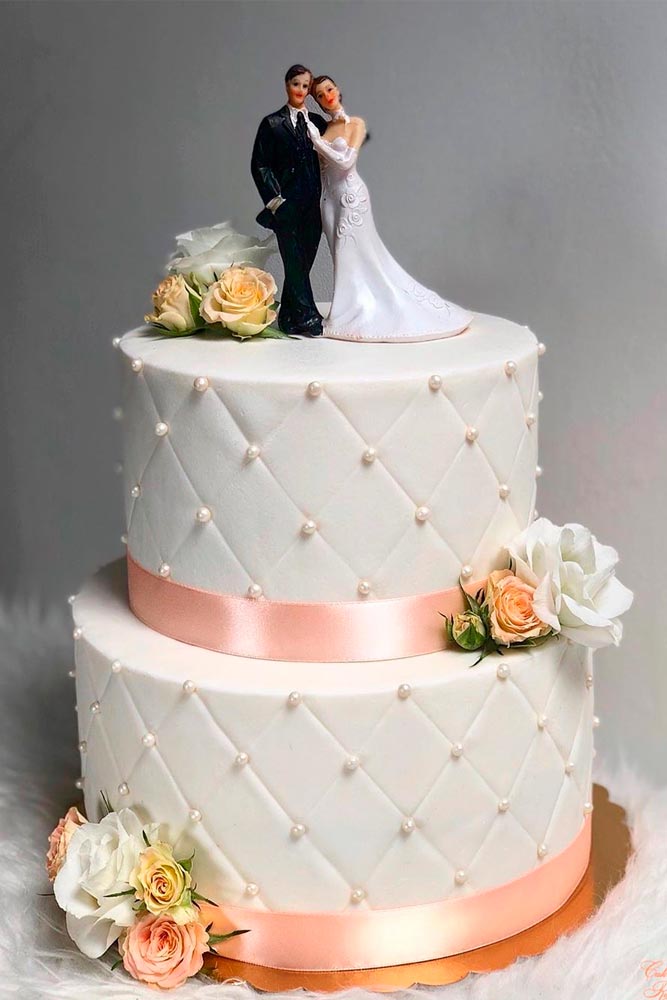 Source: cake_by_raolivia via Instagram
Of course, we are going to start with the traditional wedding cake toppers. What makes such a cake a classy one are the gentle flowers and the images of a bride and groom on top. If you are all-in for a completely classic wedding, then such a cake will fit in perfectly.
Unique And Charming Figurines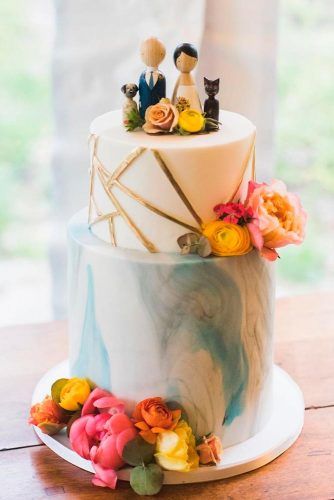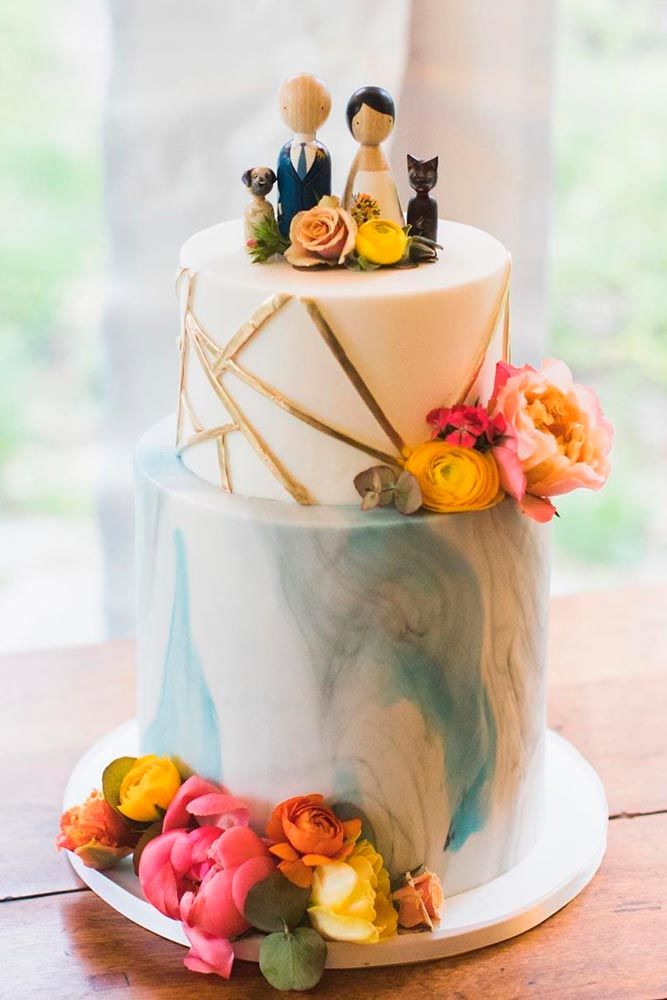 Source: shannoncollinsphoto via Instagram
There are times when tradition meets modern, and something entirely different comes out. One look at this unique wedding cake toppers with charming figurines on top will help you get the point. It is a super simple and quite regular-looking wedding cake, but the figurines add all the spice.
Biker Couple Cake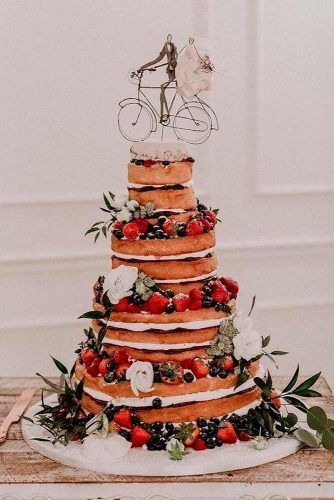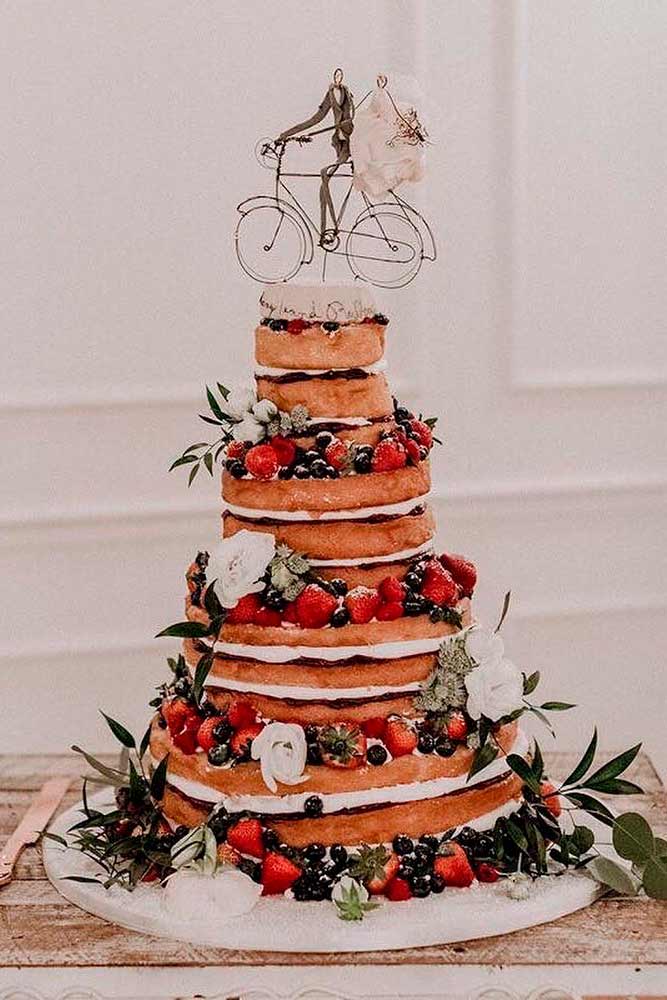 Source: lebianchemargherite via Instagram
These days any couple can easily opt for some custom wedding cake toppers. For instance, if you and your loved one are devoted bike riders, why not to add that to the cake?
Love Between The Sun And The Moon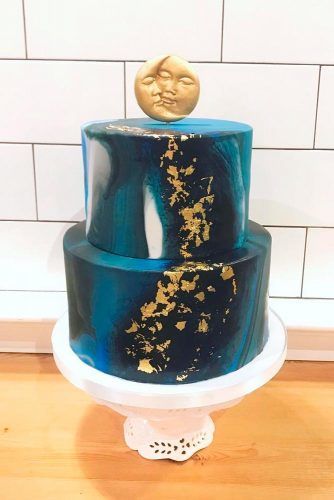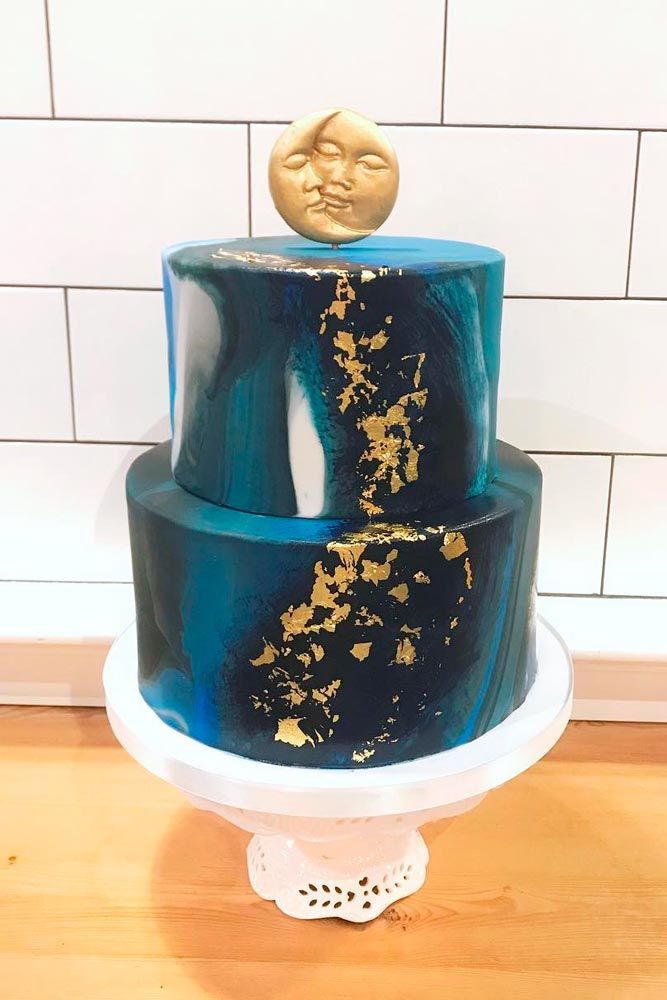 Source: cakelifebakeshop via Instagram
It needs to be mentioned that when it comes to cake toppers, you should not limit your imagination. After all, it is your wedding day and what matters is that you enjoy it most. That is why such an interesting topping of a sun embracing the moon will only express your eternal devotion.
Personalized Wedding Cake Topper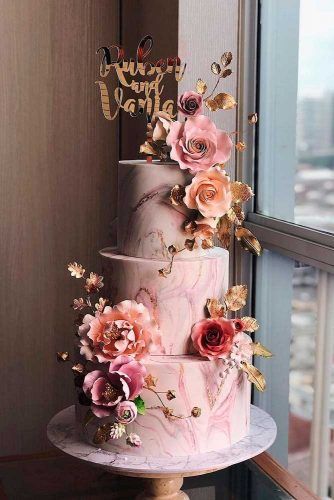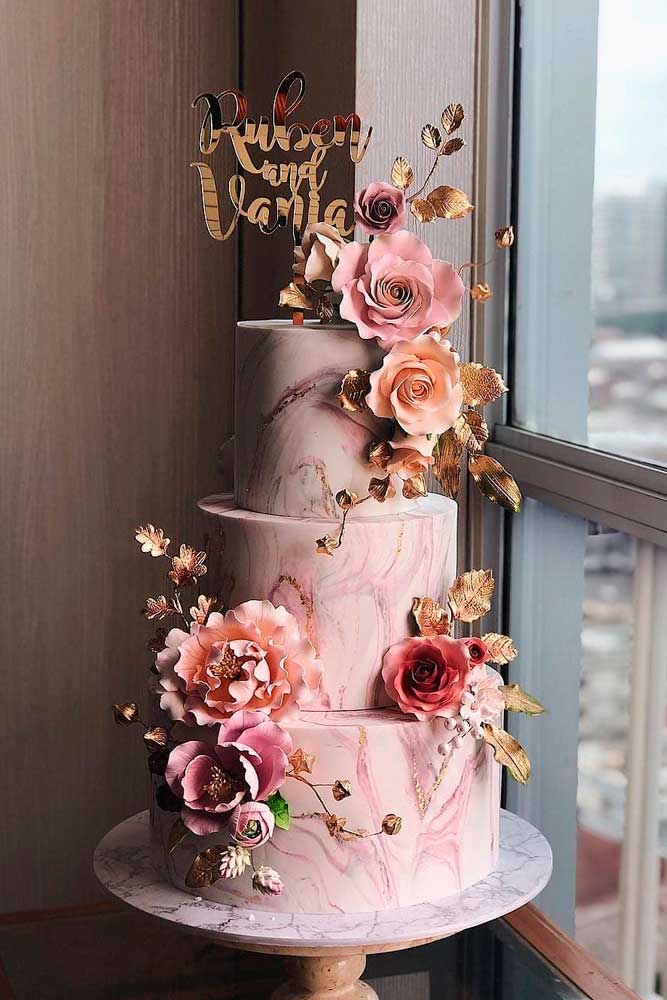 Source: duchess.bakes via Instagram
The world of cake decorations is ever-developing. That is why nowadays you can decorate your wedding cake as precisely as you want it. You can choose the pattern, the taste, the height, and the decoration. Besides, placing the sign with your names on top will only intensify the personal vibe of it.
Wedding Cake Topper With Family Name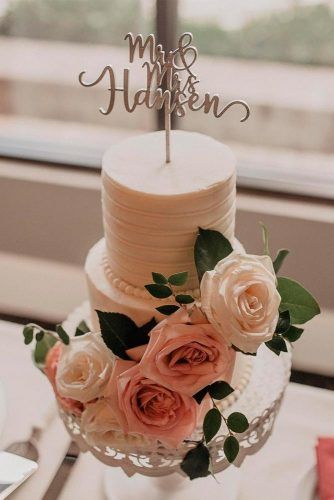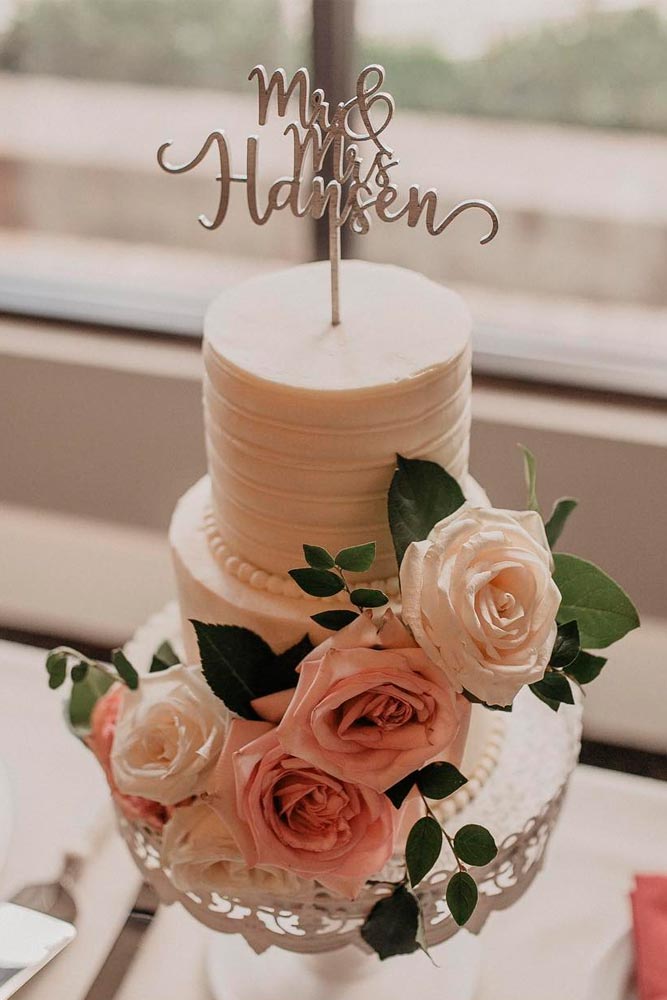 Source: abernethycenter via Instagram
When you get married, you usually share the same family name. That is why instead of putting your personal names, you can kill two birds with one stone and use your future family name as one of the unique wedding toppers.
Lovestruck Couple Initials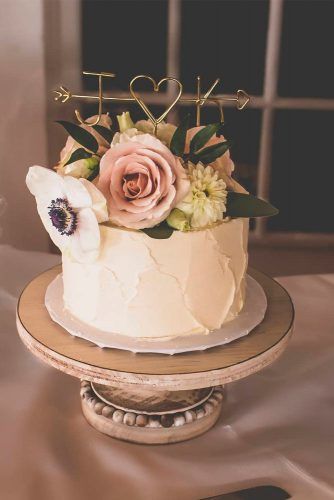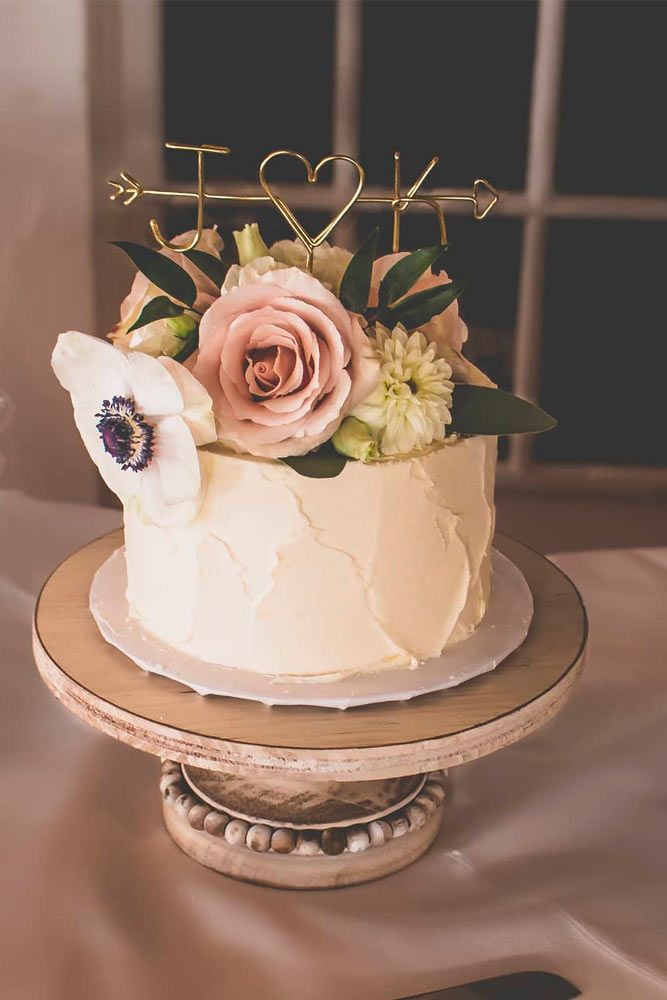 Why do people get married? Well, of course, because they love each other. Such a lovestruck initials cake topper will be that accent that expresses your love to each other well.
Source: bijoussweettreats via Instagram
Modern Monogram Topper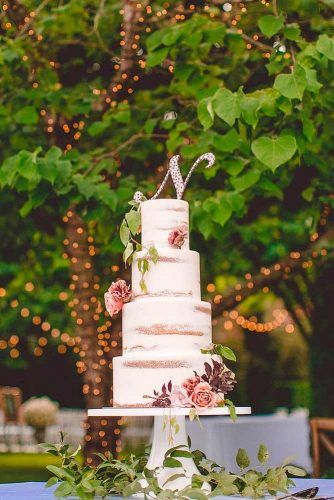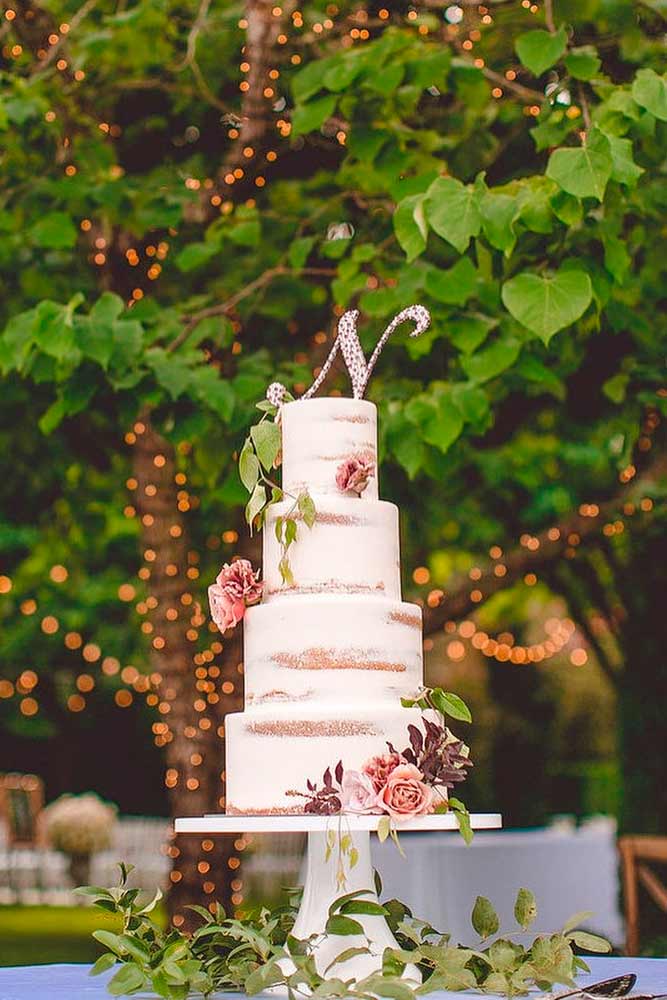 Source: dreamcakespdx via Instagram
We have already discussed family name wedding cake toppers, however, if that is not your cup of tea - there is another option. All you need is one letter that represents your family monogram. Such a topper is super modern and minimalistic, but stylish and elegant at the same time.
Vintage Monogram Topper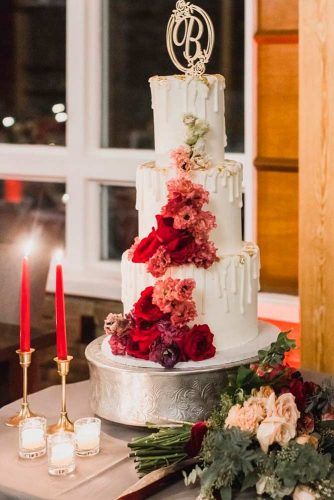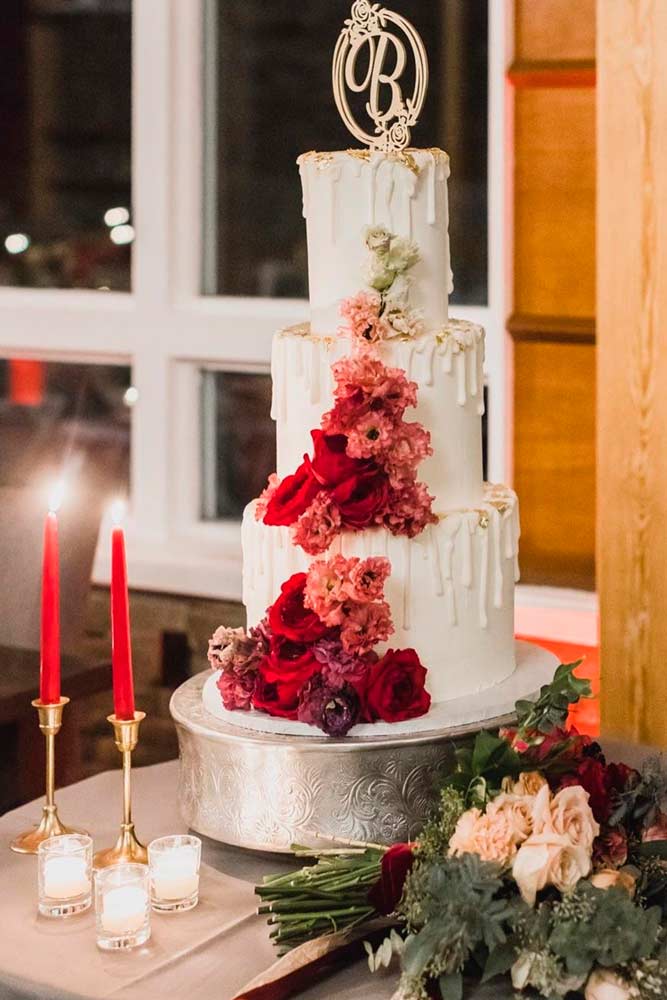 Source: strangevinestudio via Instagram
Vintage themes are quite popular these days. That is why if you are looking for rustic wedding cake toppers, we have a suitable one in mind. This exquisite topper will represent the taste and elegance of your wedding cake as well as of the wedding itself.
Talking Wedding Toppers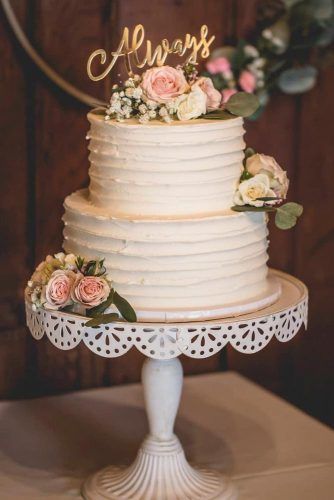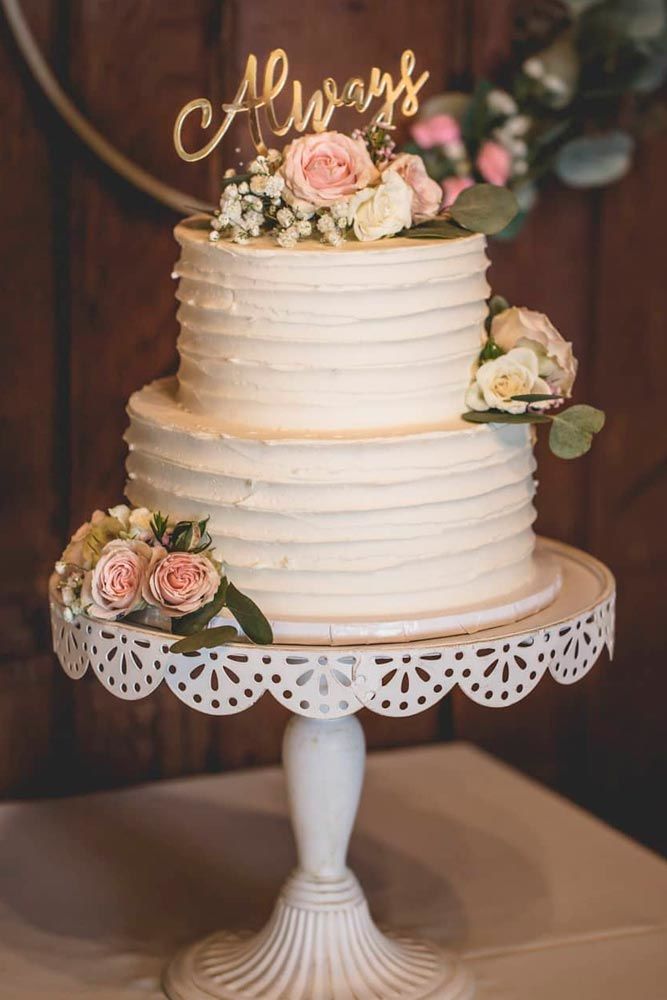 Source: bijoussweettreats via Instagram
When you are unsure of what to choose as your wedding cake topper, opt for something that you want to say to each other. One word may be enough, or you can come up with talking toppers on several cakes. Surely, such an approach will be one of a kind.
Fairy Storybook Saying
Source: _sammycakes via Instagram
There is a happy ending to every fairytale; that is why making your wedding look like it is straight out of your fairy tale is a wise opinion. A wedding cake with a storybook saying on top of it will add up to the general magical vibe.
Phonetic Cake Toppers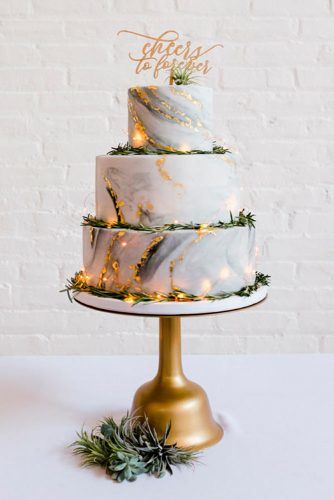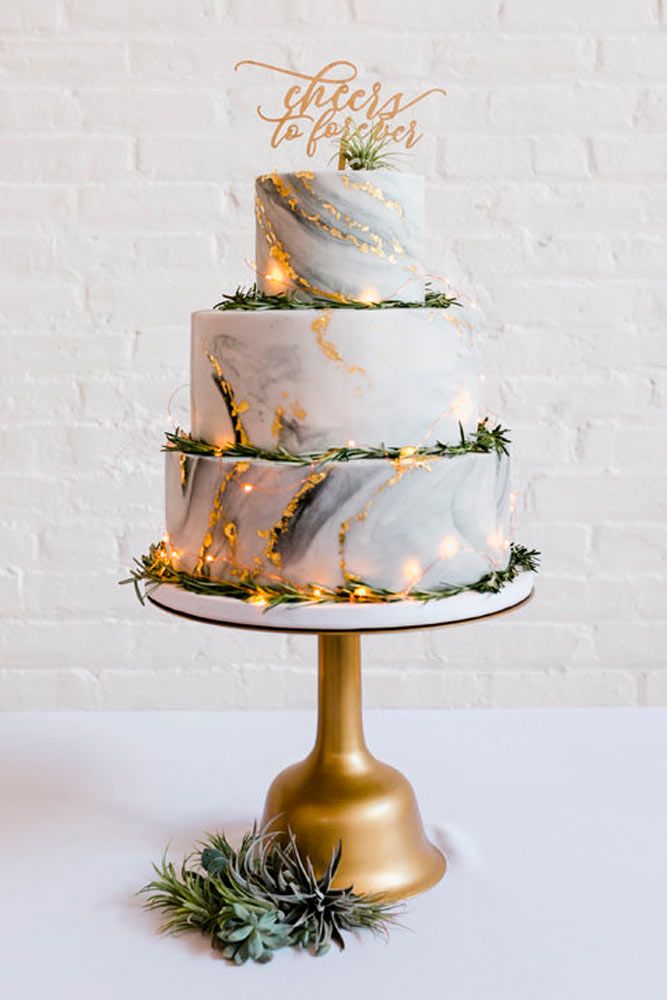 Source: lovemedophoto via Instagram
There is never enough of wedding wishes that come from your favorite guests. Besides, some guests may be quite awkward with what they are supposed to say on occasion. Help them out with a wishful topper on your wedding cake. Cheers to forever!
Thematic Word Topping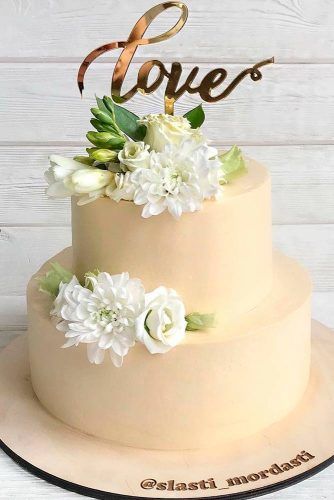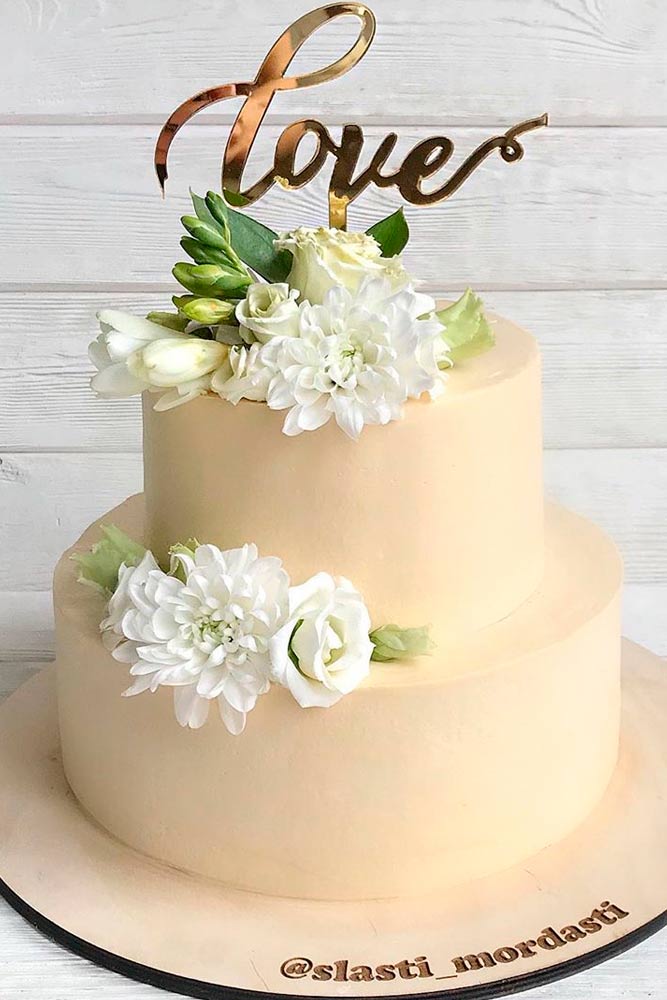 Source: slasti_mordasti via Instagram
There is one thing to cherish throughout your relationship. As you may have guessed, it is your love for each other. Celebrate the special bond between you by adding a thematic word topper. May there be love between you forever!
Paper Groom And Bride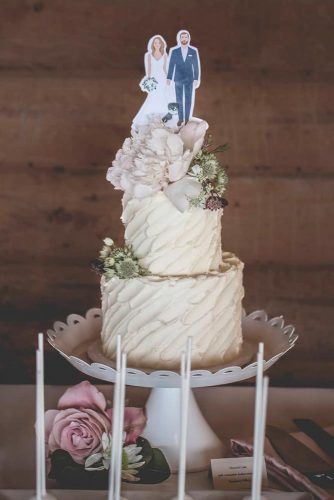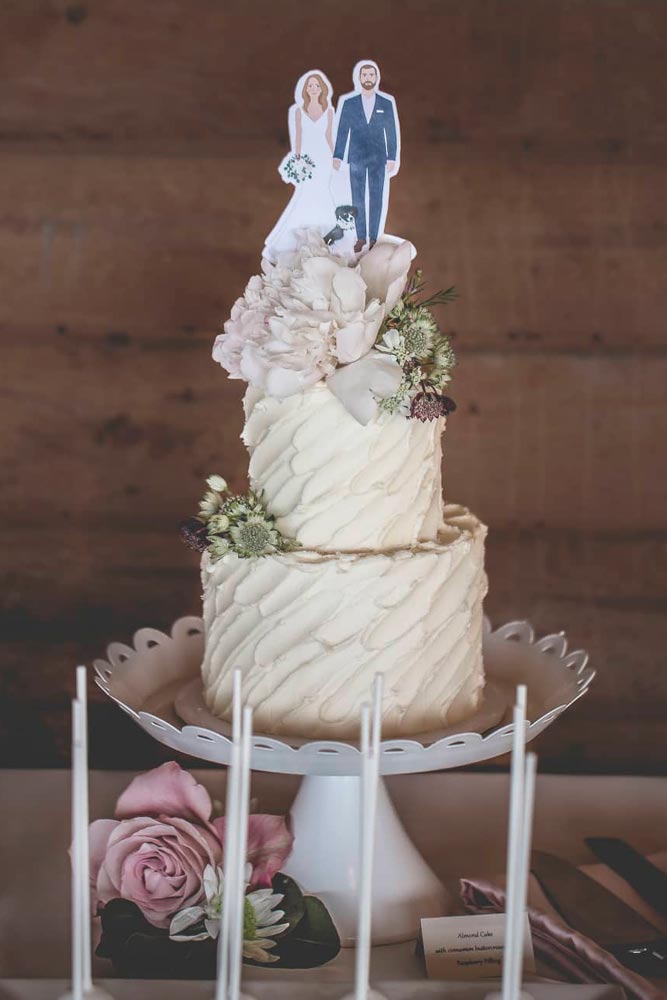 Source: bijoussweettreats via Instagram
There are times when usual bride and groom looks are not just what you wish your wedding cake topper would look like. Well, then it is time to experiment and use your cutting out skills. You can use your own couple photo, cut your silhouettes out and place it on the top of your wedding cake. There is no limit to your wedding cake toppers as long as you like them.
Paper Gold Rings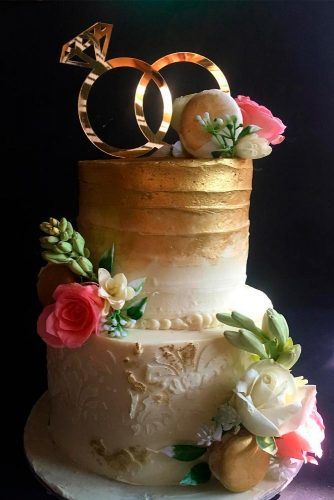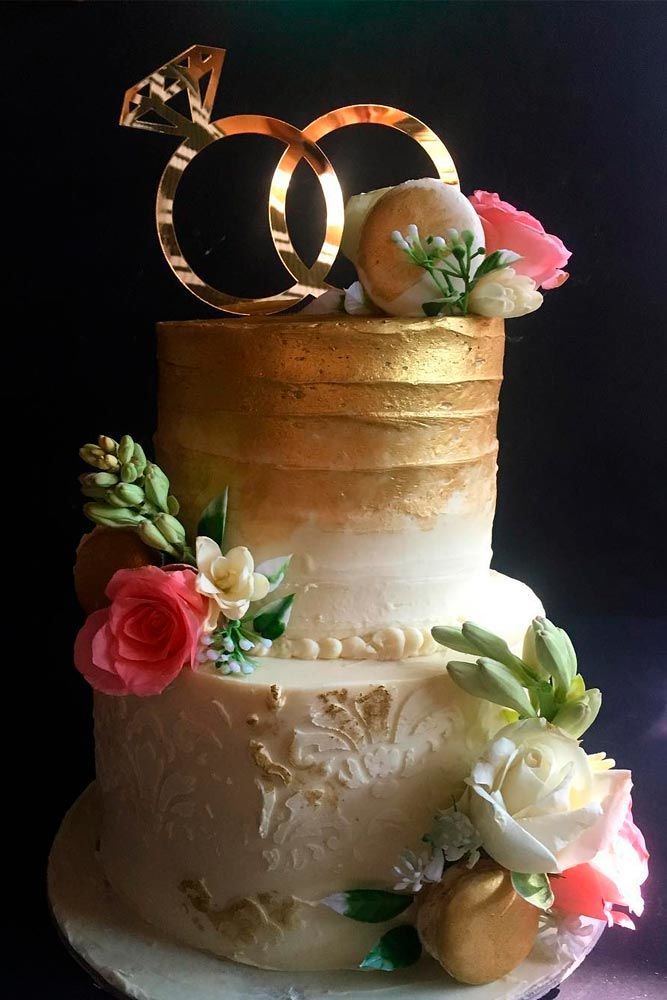 In case, paper topper does not appeal to you – worry not, we always have something stored up our sleeve. The fact is that paper gold rings on the top of your not less gold cake would look just perfect.
Source: sugarushbysamiksha via Instagram
Wedding Mini Banner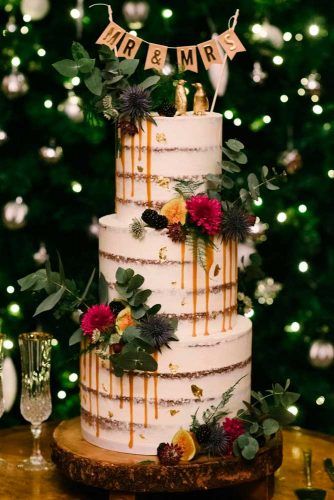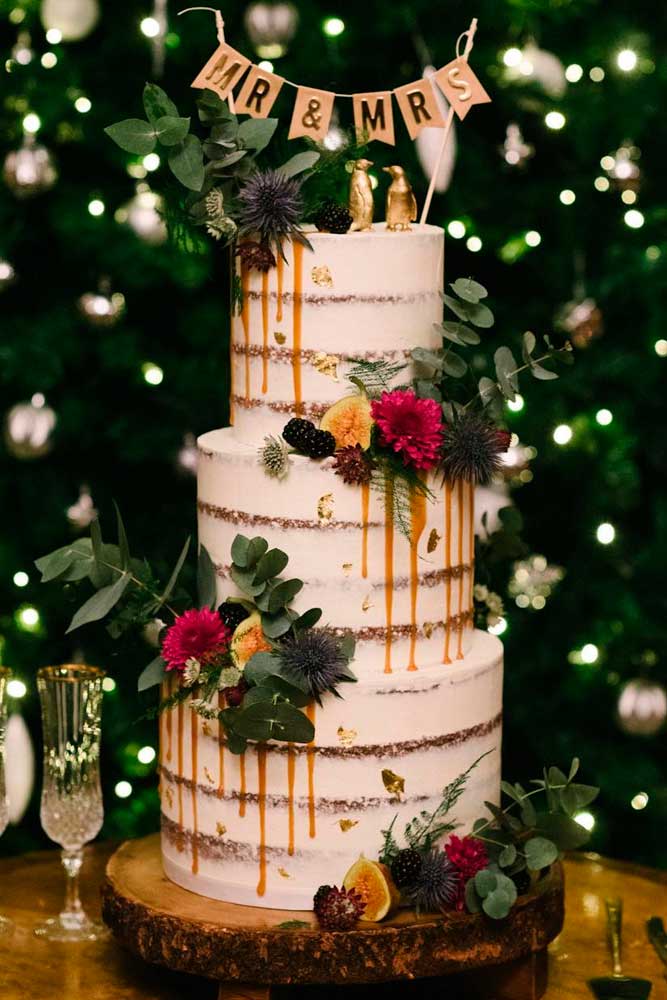 Source: michael_newington_gray via Instagram
If you wish your wedding to be like no one else's, we may know how to help you out with a cake. The thing is that instead of a regular bride and groom figures we suggest you place a couple of cute penguins on top. How fun does that sound? However, that is not it! You can also hang a funny banner over the penguins to intensify the intrigue and uniqueness of your cake.
Memorial Date As Wedding Cake Topper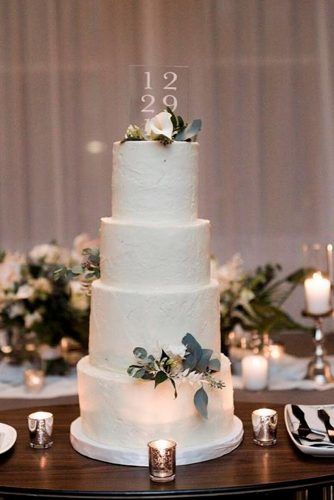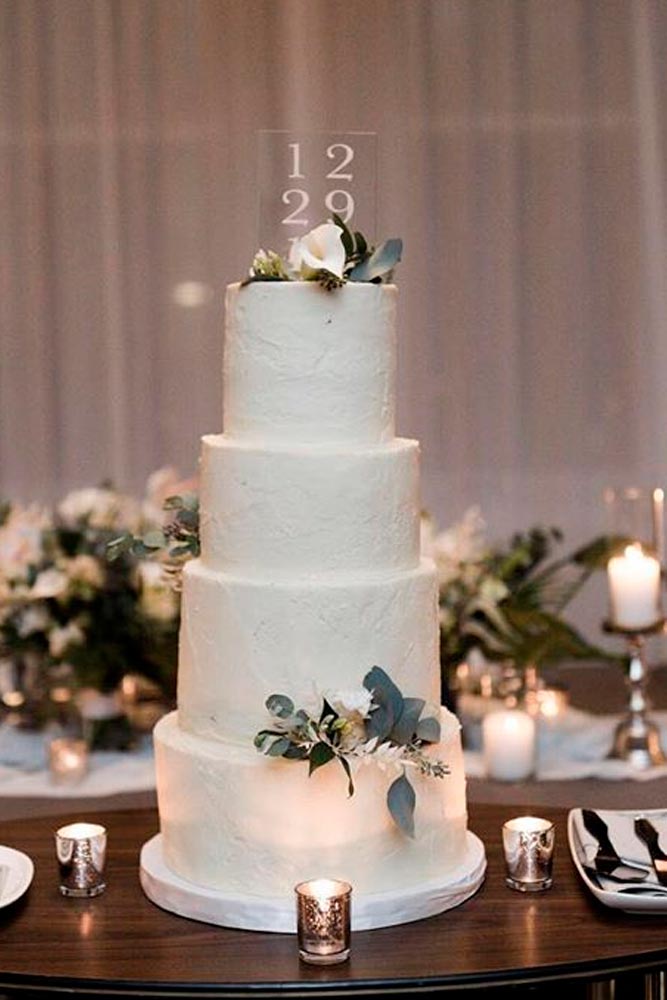 Source: westtownbakery via Instagram
Very often, most couples come with their figurines or names to be put on the cake. However, other memorable things can be introduced into your wedding cake toppers. What we have in mind is the date of the big day itself. Surely, such a topper will look outstanding and more than appropriate.
Family Portrait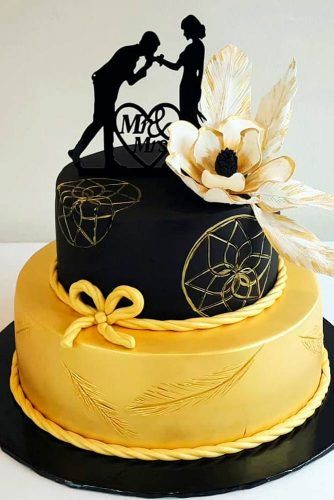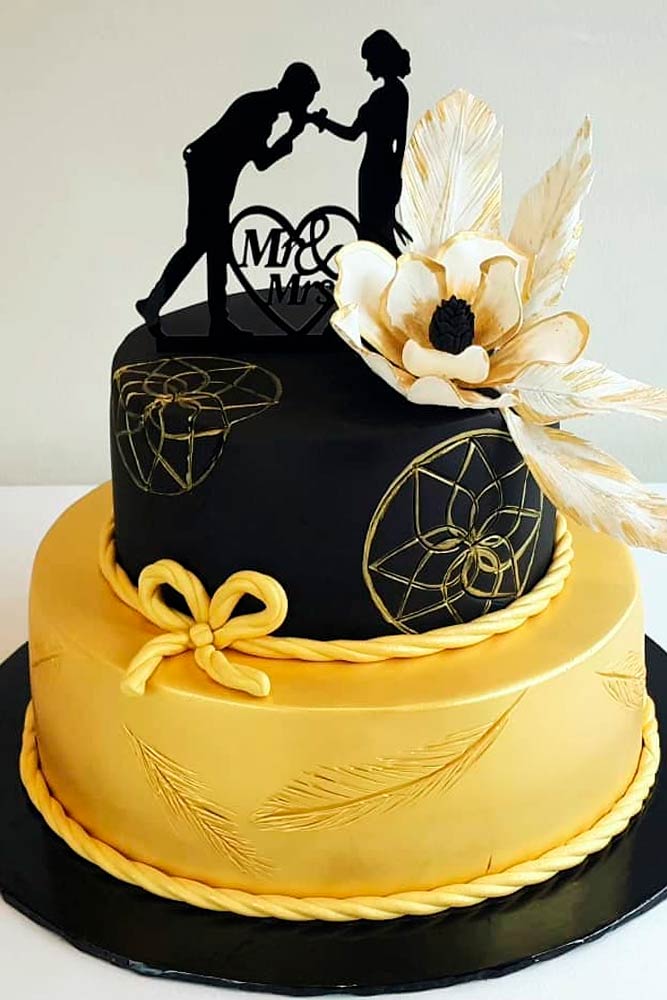 When you say family portrait, most people imagine lots of relatives depicted in one photo. Yet, this is not the case since we are talking about wedding cake toppers. A dark silhouette of a couple in love on top of your minimalistic black and gold wedding cake can be that suitable family portrait that no one could have even thought of!
Source: vineshbrendonvia Instagram
Movie Themed Wedding Cake Toppers
Both of you are in love with movies? Do you have a favorite one? Use it as your wedding cake topper! We are not joking, see for yourself!
Sugar Iron Throne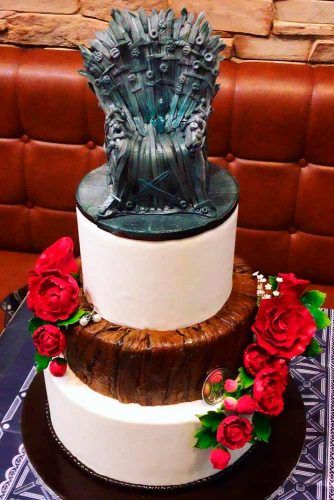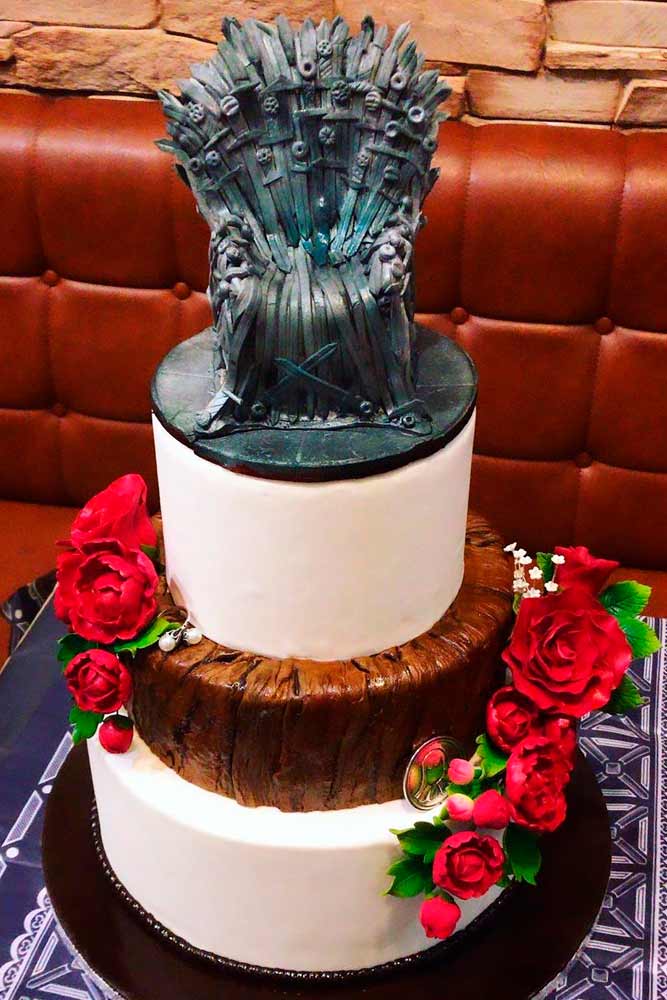 Source: sugar_mama_grenoble via Instagram
Surely there are many Game of Thrones lovers among those who are getting married. That is why an iron throne topper can be quite symbolic. Long rain the king and the queen of Seven Kingdoms!
Falling In Love With Star Wars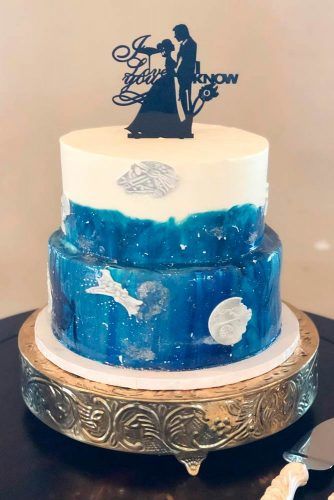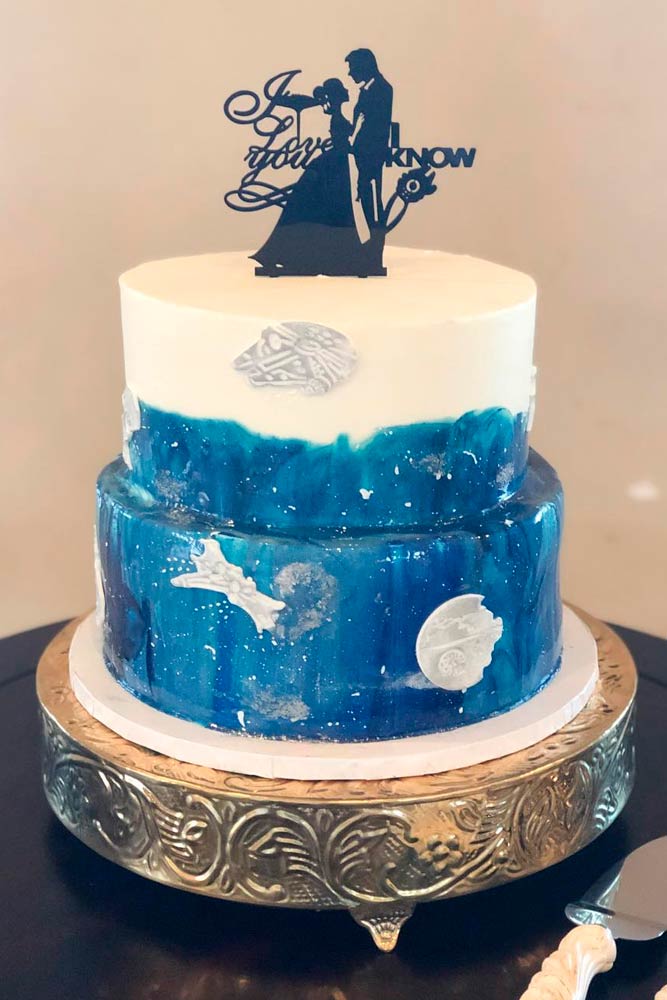 Source: victoriaspieceacake via Instagram
Another epic movie that so many people are in love with is Star Wars. If that is your poison, there are also Star Wars wedding cake toppers that will help you celebrate your devotion to each other as well as to ageless cinematography.
Fairytale Castle For Princess's Wedding Cake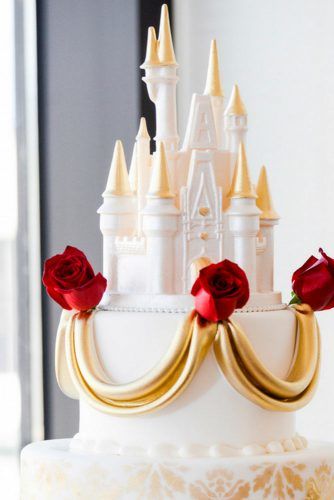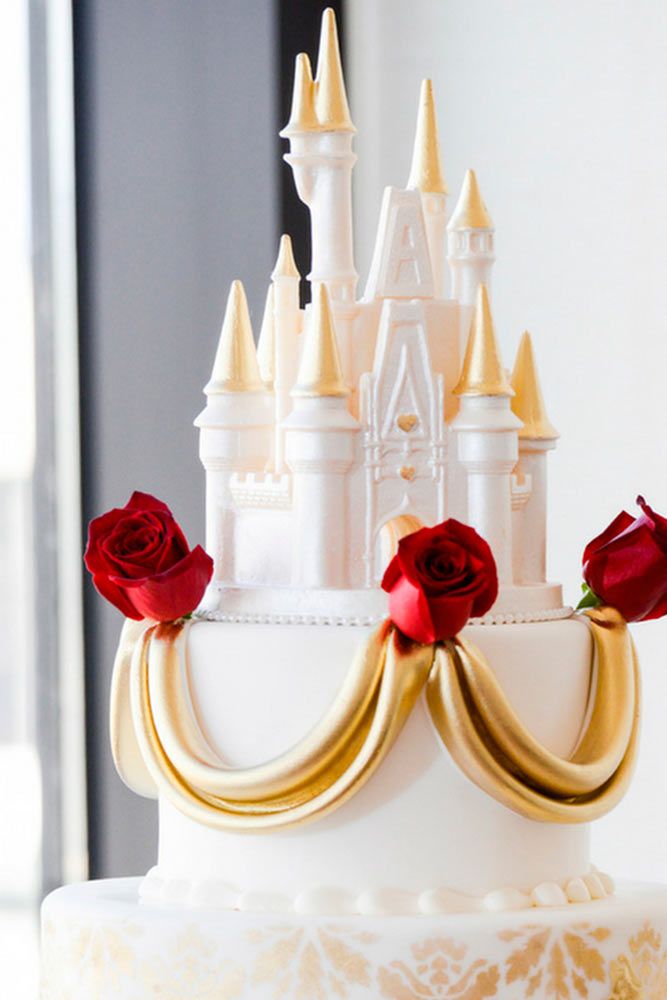 Source: disneyweddings via Instagram
Every bride is a real princess on her wedding day. That is why using Disney wedding cake toppers will only intensify the fantasy. A perfect castle on a gentle and elegant cake will make you feel head over heels with love and happiness.
Wedding cake toppers are getting a new twist these days. There are so many ideas to think about and to give a try to. Set traditional topper ideas aside and have a closer look at these exquisite ideas we gathered for you!