Bridesmaids gifts symbolize your love and appreciation to those who have been with you from the very beginning of this bridal mess. That is why it has to be something unique and something that can be carried through years without losing its meaning and value.
Cool Bridesmaid Gift Ideas
Source: wedding.favors.shop via Instagram, barringtongifts via Instagram, burlaptolace via Instagram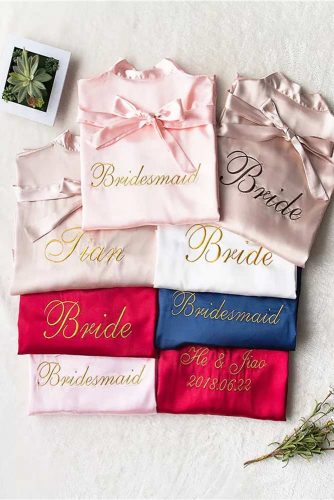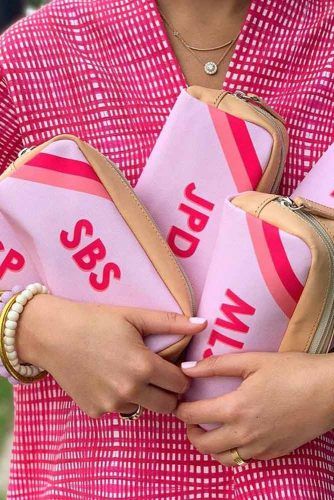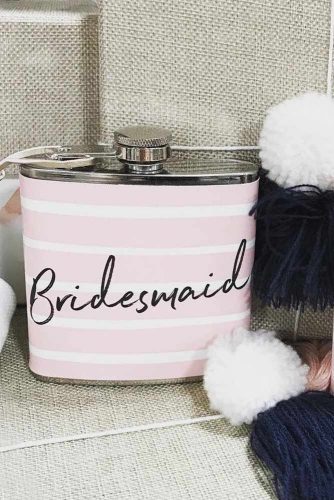 Stunning Ideas With Jewerly
Source: Erinmcginn Photography, PetalandPaperie via Etsy, ForTheMaids via Etsy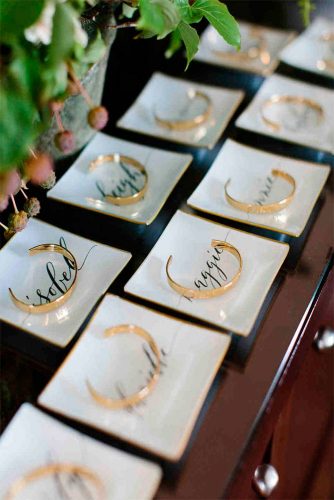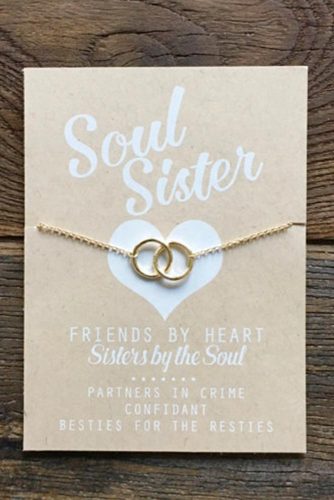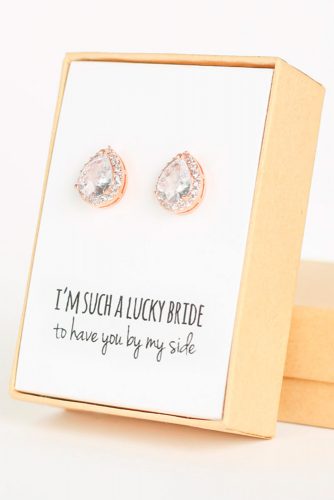 There is no bad timing for bridesmaid gifts, as gifts can be shared at any time! But if it is something to help your bridesmaids during the wedding, then you should better present it beforehand.
Fabulous Bridesmaid Proposal Ideas
Source: wearepoolside via Instagram, weddingfavorites via Instagram, monicamazel via Instagram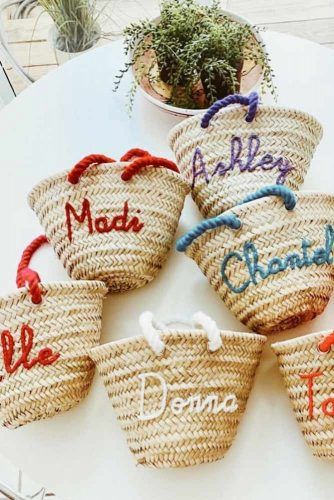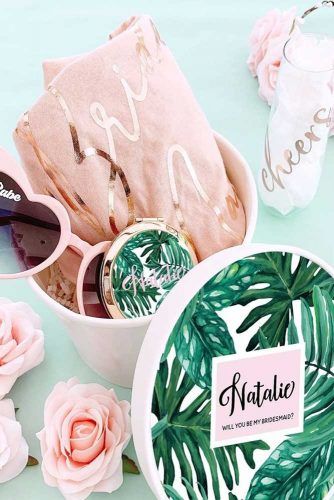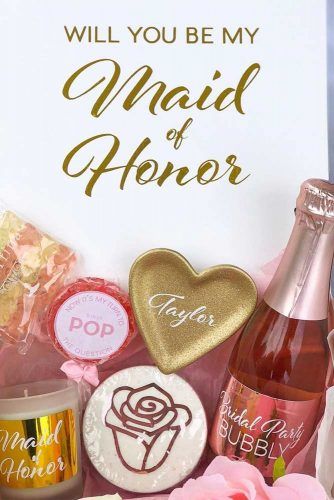 Source: shopzenswankgiftco via Instagram, momentidivitadesigns via Instagram, Absolutelyaj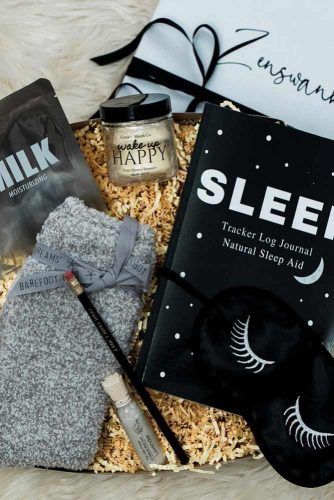 Wedding gifts usually represent something that both the bride and the groom have in common, or something that both can use. While gifts for bridesmaids should be individual.
Original And Useful Gifts For Your Bridesmaids
Source: Swdmagazine via Instagram, Gettingpersonal, SweetReposeBoutique via Esty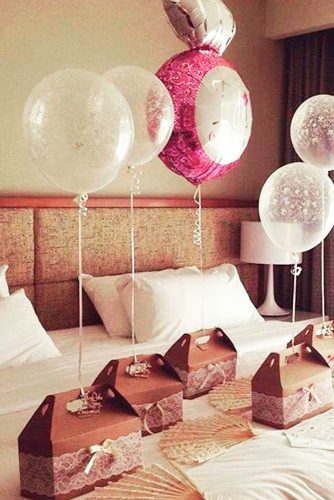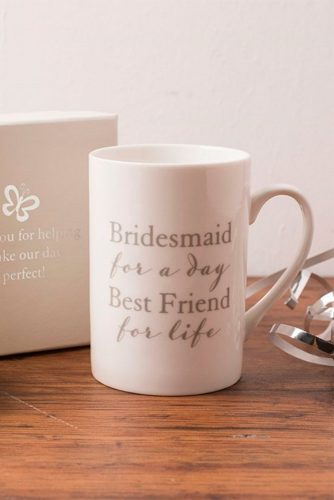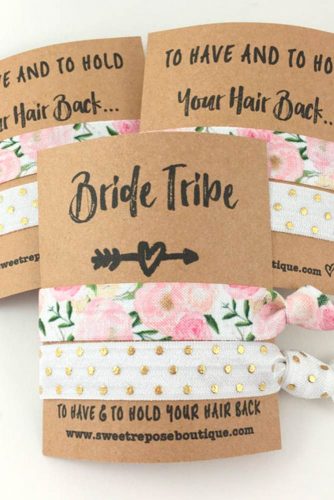 Source: KrisMattShop via Etsy, Withluvdesign, KrisMattShop via Etsy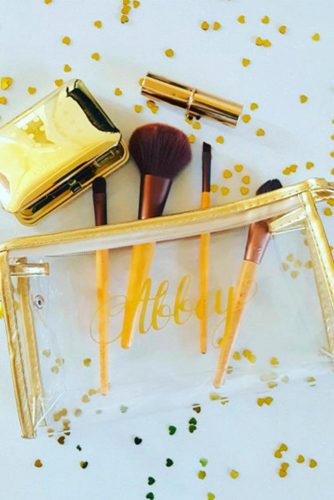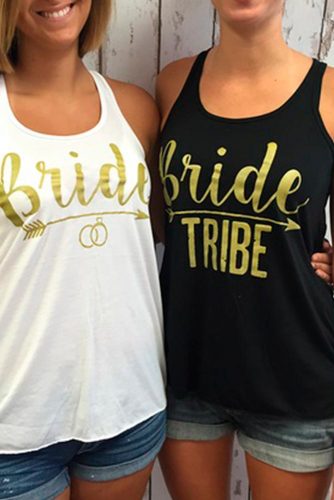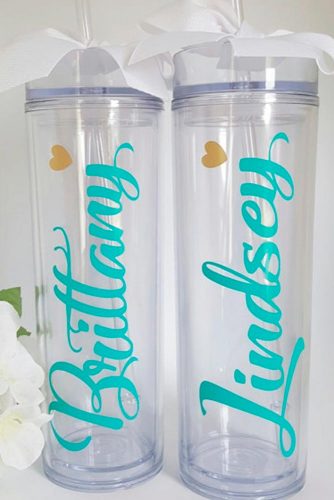 We do know how much you love your bridesmaids. But you need to keep your head cool and go for something special just for her. Like monogrammed jewelry. Sounds nice, doesn't it?
Personalized Shopping Bags With Gifts
Source: Harmonycreativestudio, Lesleemitchell Photography, Tammyswales Photography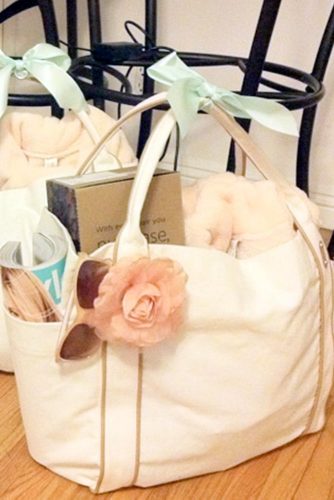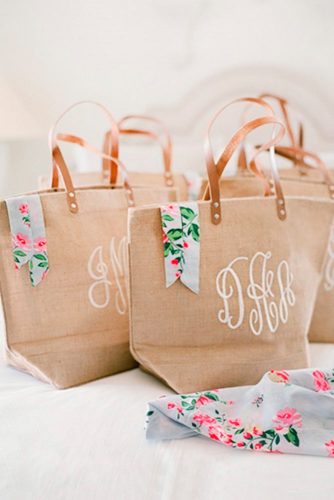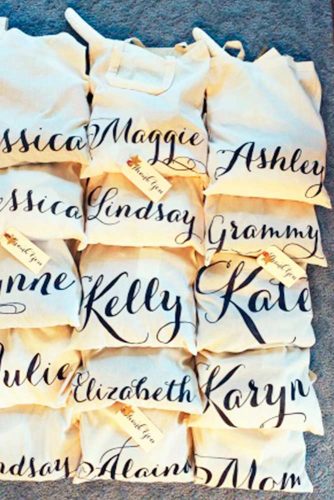 Exclusive Gifts For Bridesmaids
Source: LeftonLynnaLane via Etsy, Mugsby via Etsy, Lulusugar via Etsy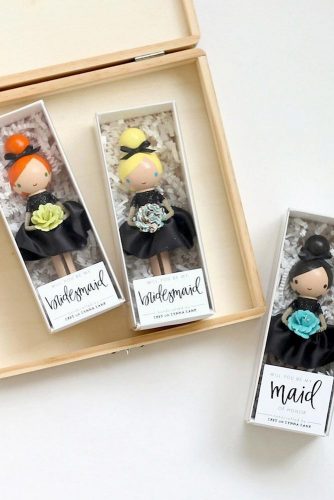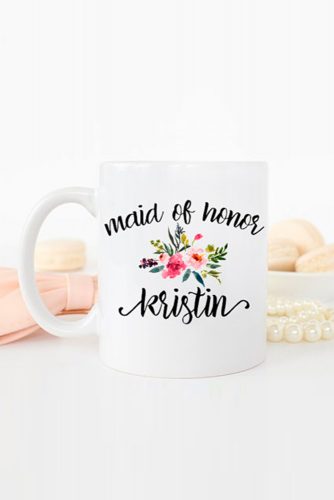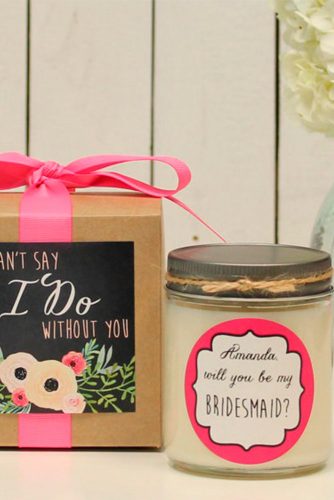 The closest and dearest people will be with you on this important day. Show your bridesmaids how you love them, presenting a special and unusual gift.
Original Proposal Cards For Your Bridesmaids
Source: BulRoses via Etsy, VesyArtstudio via Etsy, InnovativeGoodies via Etsy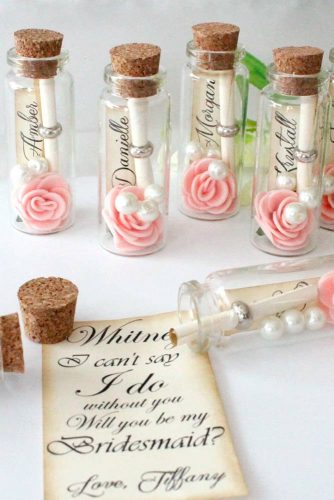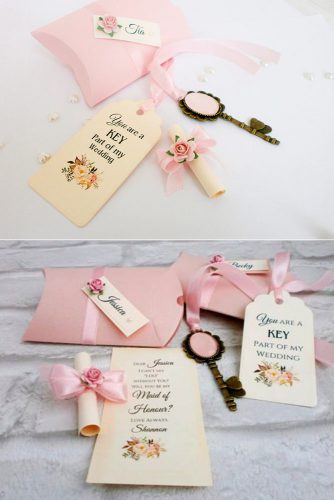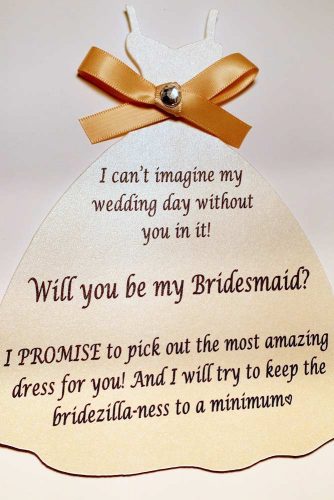 Best Ideas Of Bridesmaids Gifts
Source: ModParty via Etsy, ModParty via Etsy, Soradesigns via Etsy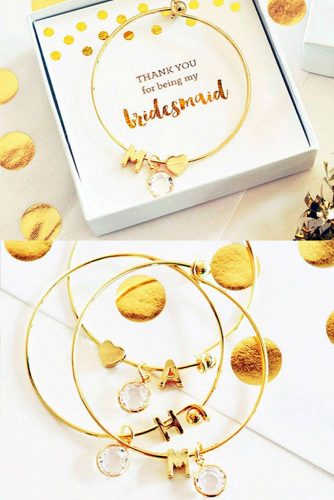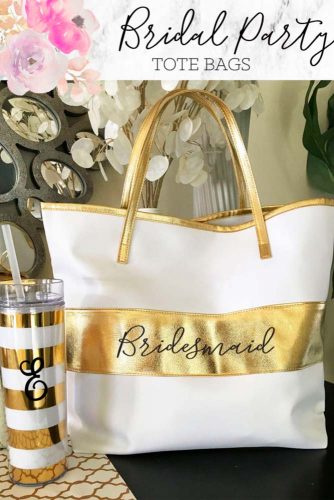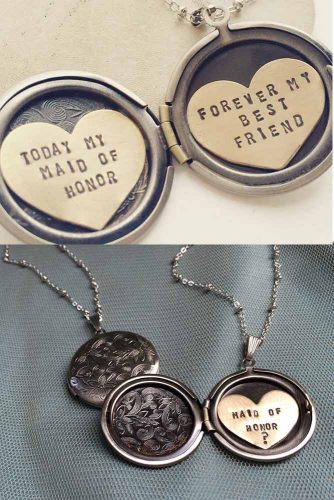 Original gifts will make your friends remember your Wedding Day for a long time.
Tea Gift Idea
Source: amandiesart via Instagram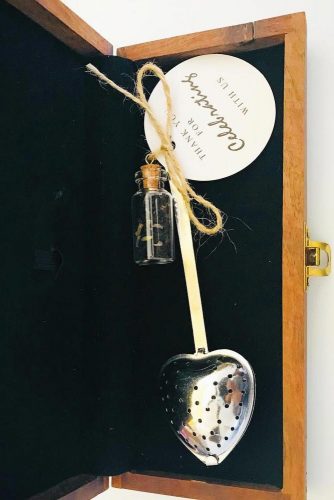 Personalized Makeup Brush Gift Idea
Source: mymakeupbrushes via Instagram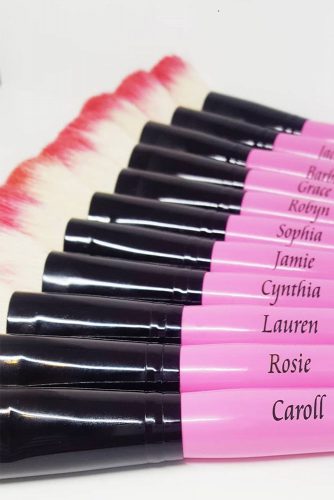 Personalized Compact Mirror Gift Idea
Source: wedding.favors.shop via Instagram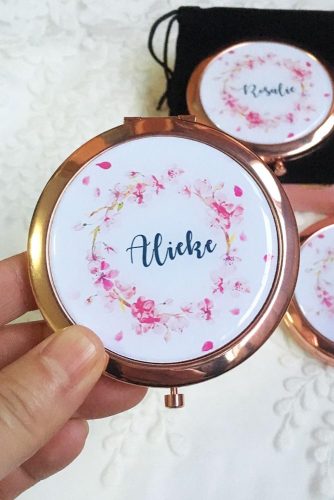 Personalized Thermal Cups Gift Idea
Source: thewhiteinvite via Instagram
Earrings Proposal Gift Idea
Source: thewhiteinvite via Instagram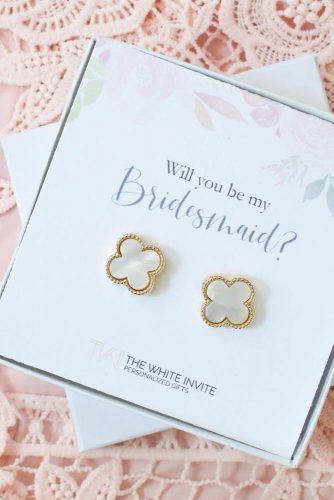 Personalized Dishes Gift Idea
Source: elysebreannedesign via Instagram