Taming your kinky mane isn't the simplest task ever. However, present-day fashion is full of suitable options to experiment with. What makes a two strand twist men prefer in 2023 different from the rest? The style has many benefits, not to mention the fact that it is a highly versatile protective hairstyle. Wish to remain on top of style this season? You have come to the right place!
*We may earn money from affiliate links on this page. Please check out our disclosure policy for more details.
What Are Two-Strand Twists?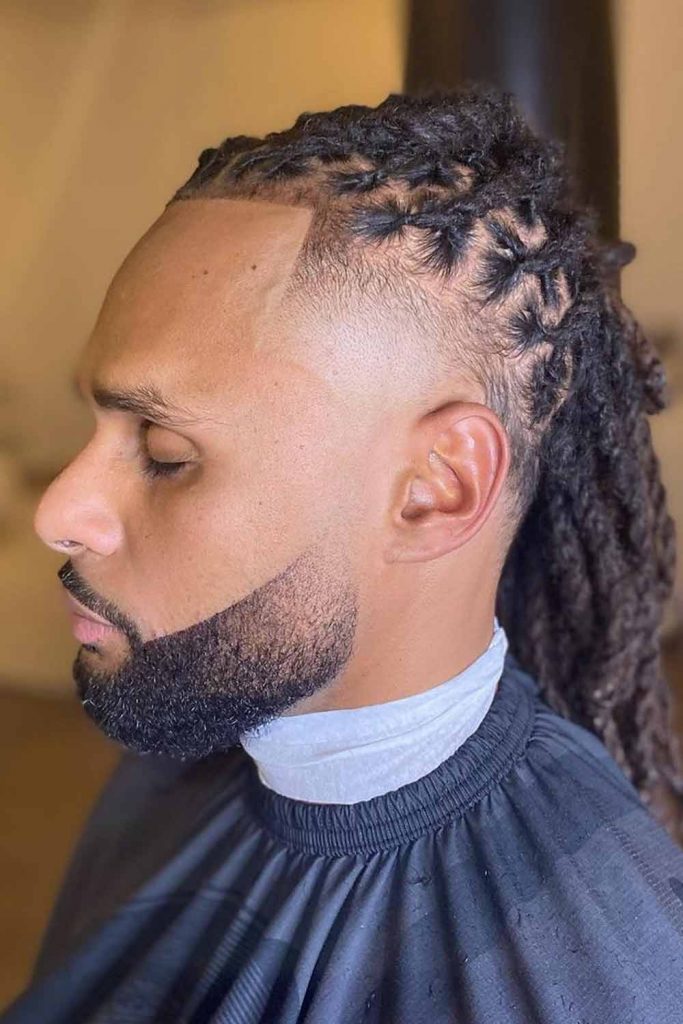 Credit photo: Instagram.com/ledanieljames
With such a grand variety of braids for men, it may seem a tad challenging to figure out what is a double strand twist. Putting it simply, we will claim it is a type of two-strand braid that starts at the top of your head and goes all the way down. As you twist one strand around the other, you create a distinctive pattern that makes the style so recognizable. You can play around with the thickness, color, and number of twists to make the hairstyle even more personal and unique.
The Benefits of Two-Strand Twists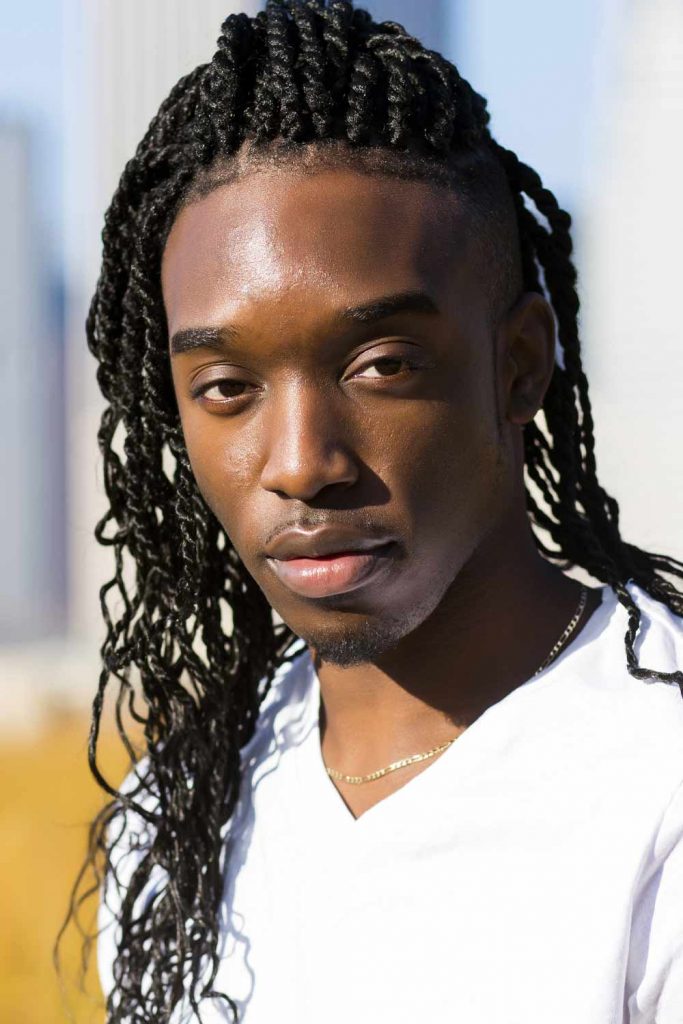 Credit photo: Shutterstock
Should you be curious about the reasons men prefer two strand twist as one of the best protective hairstyles, they are quite a few:
It is a perfect style to embrace your natural kinky hair texture.
The twists are light on the head.
You don't need heat to style mens two strand twist.
The unique nature of the twists ensures that the moisture is locked within the style longer. Thus premature hair damage is prevented.
You can sport the style for weeks as long as you wash your locks and condition them well.
The number of styles to pull off is innumerous.
Medium Twists with Highlights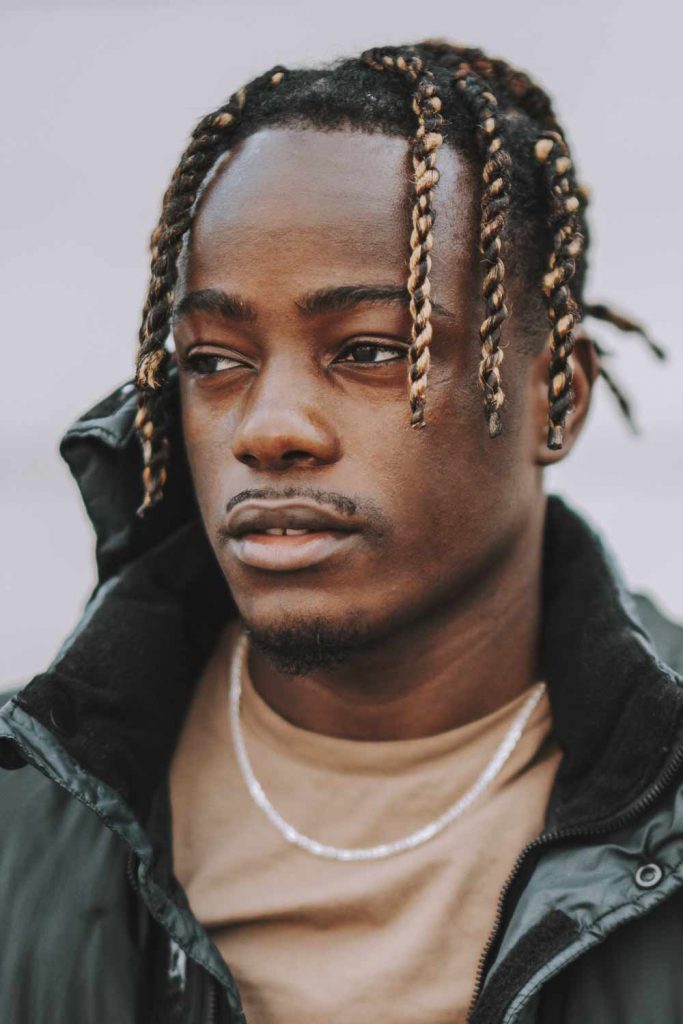 Credit photo: Shutterstock
We dare not start with a classy male two strand twist. Instead, we suggest you pay attention to bold and incredibly fashionable med twists with highlights. You don't have to grow out your mane to commit to the style. All it takes is the longer top, and the taper fade will complete the look flawlessly.
Voluminous Bun with Skin Fade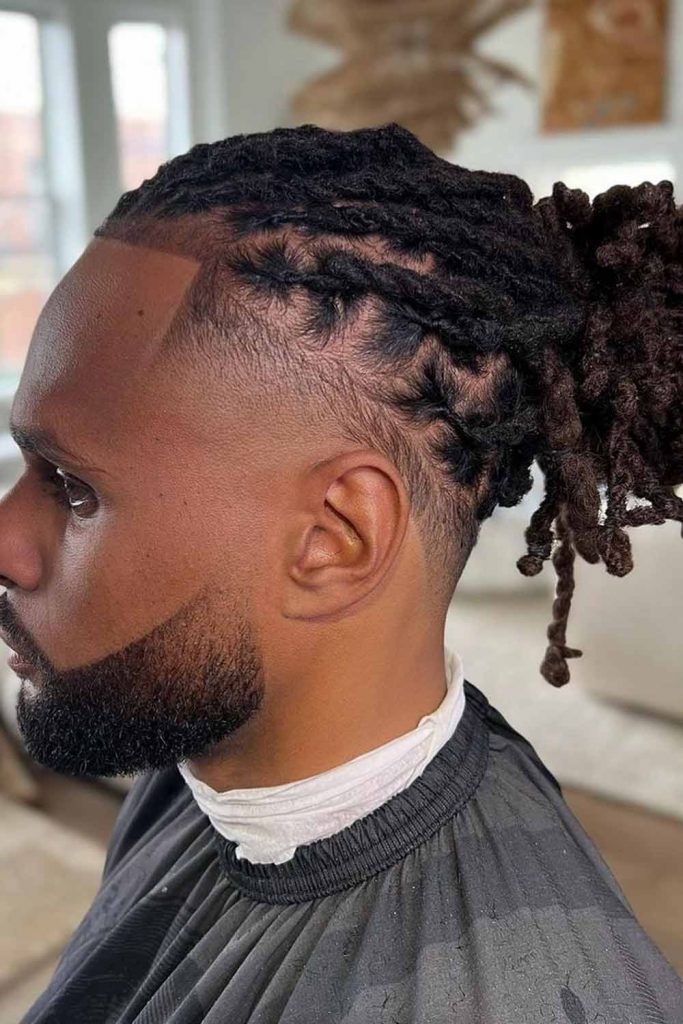 Credit photo: Instagram.com/ledanieljames
You don't have to limit your experimentation field to the mere length and size of your male 2 strand twist dreads. We suggest you gather the style into a messy low bun to showcase your attitude and sense of fashion. You can keep the side neatly clipped to emphasize the contrast.
Frizzy Haircut with Two-Strand Twist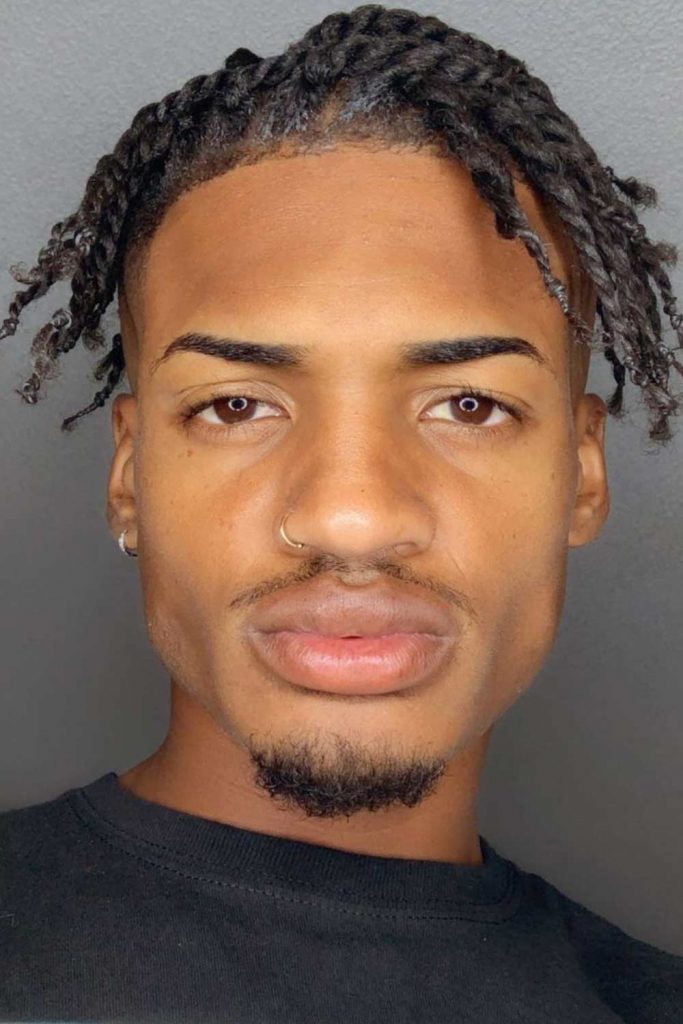 Credit photo: Instagram.com/braidedroots
The beauty of short frizzy cuts lies in their versatility. A skilled barber will cut your hair in different lengths and directions so that the forthcoming two strand twist men short hair will line up ideally. A humble goatee will complete the style exquisitely.
2 Strand Twist Dreads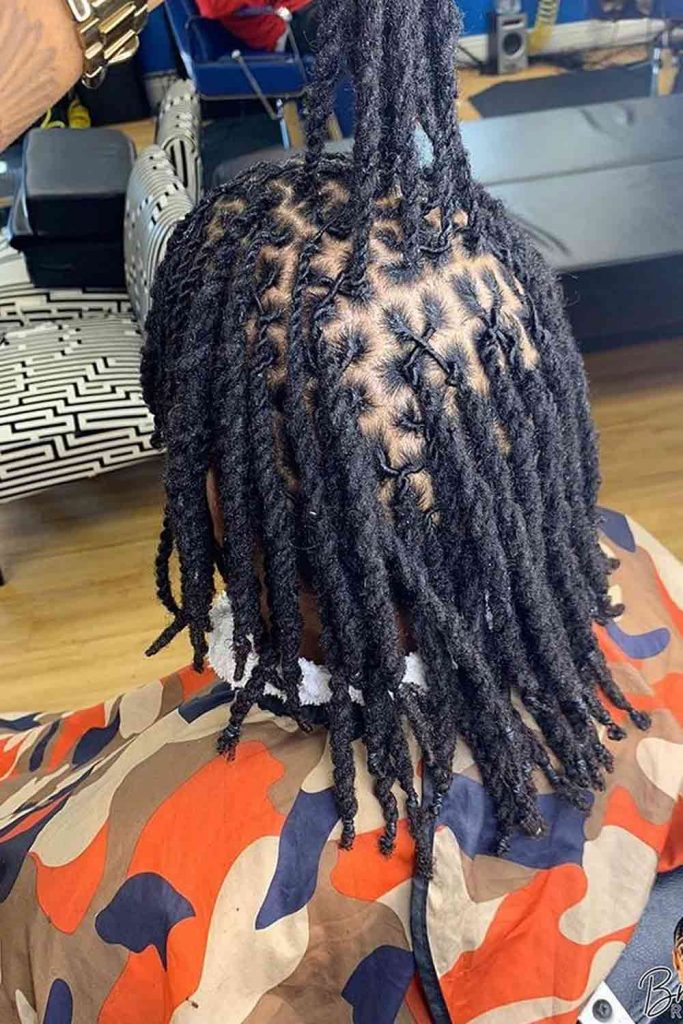 Credit photo: Instagram.com/braidedroots
It is pretty common for the two strand twist styles men prefer these days to morph into cool and practical dreads gradually. The style will serve you well as long as you are ready to put up with longer locks and regular hair-washing sessions.
Half-up Half-down Two-Strand Twist with a Tint of Honey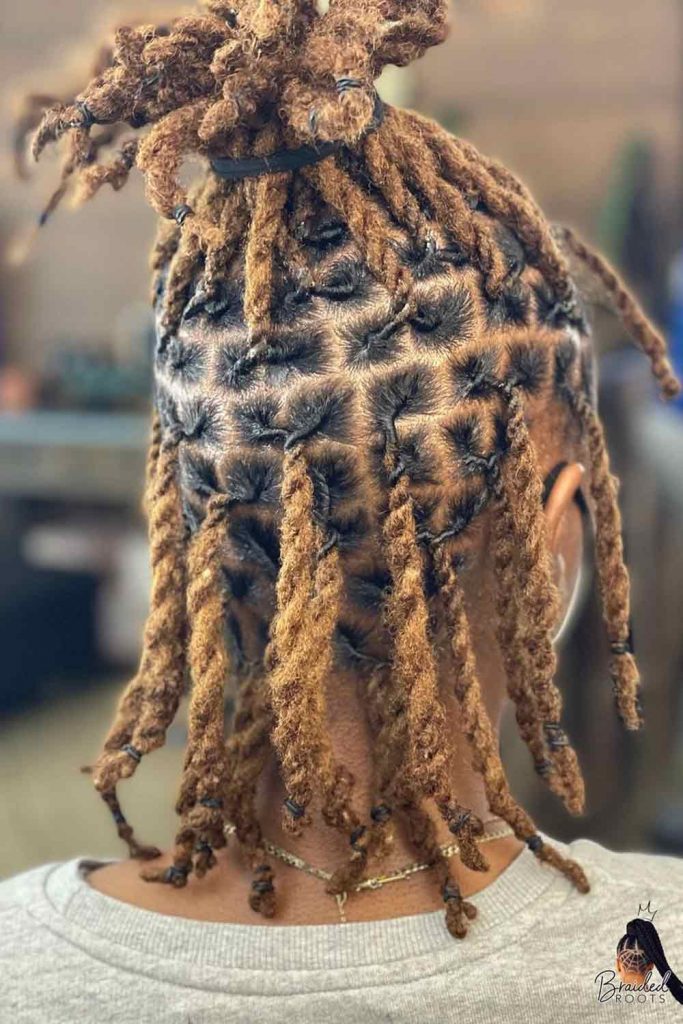 Credit photo: Instagram.com/braidedroots
Even outgrown roots look impressive when combined with professionally weaved two-stand twists. All it takes is to gather half of your hair on the top to keep the twists out of your face. Thus, the 'do suits active men well, too.
Box Braided 2 Strand Twists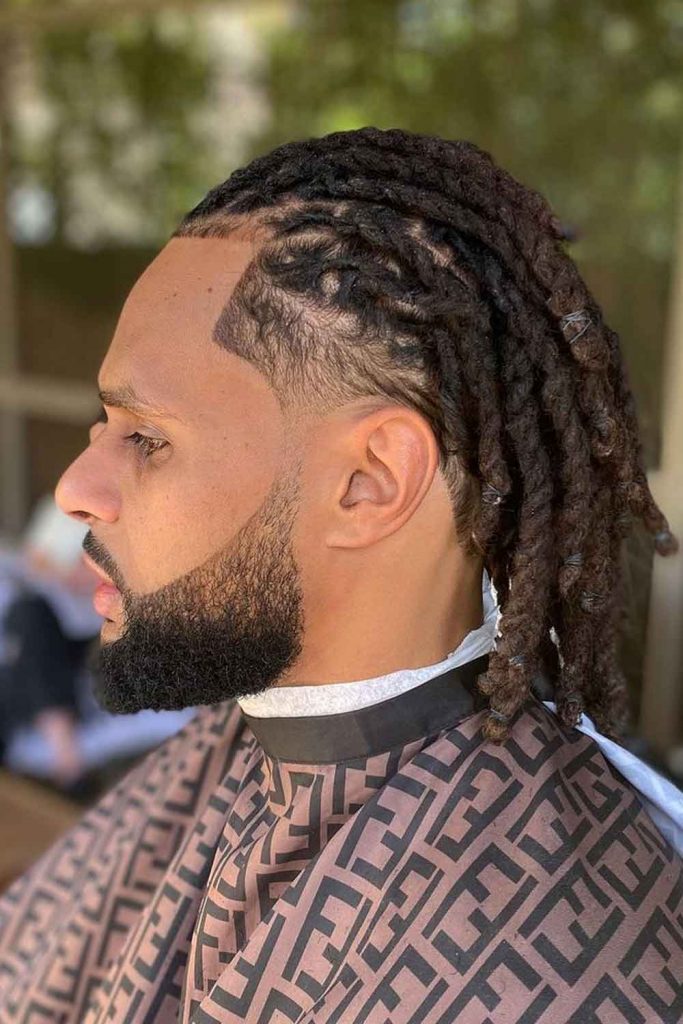 Credit photo: Instagram.com/ledanieljames
Practical 2 strand twist men value above all. Yet, let's not forget about the desire to stand out from the crowd. To succeed with the latter task, you may want to take the notion of two-strand twists a little further. Matching the braiding technique with classy box braids is precisely what you should ask for.
Two Strand Twist Cornrows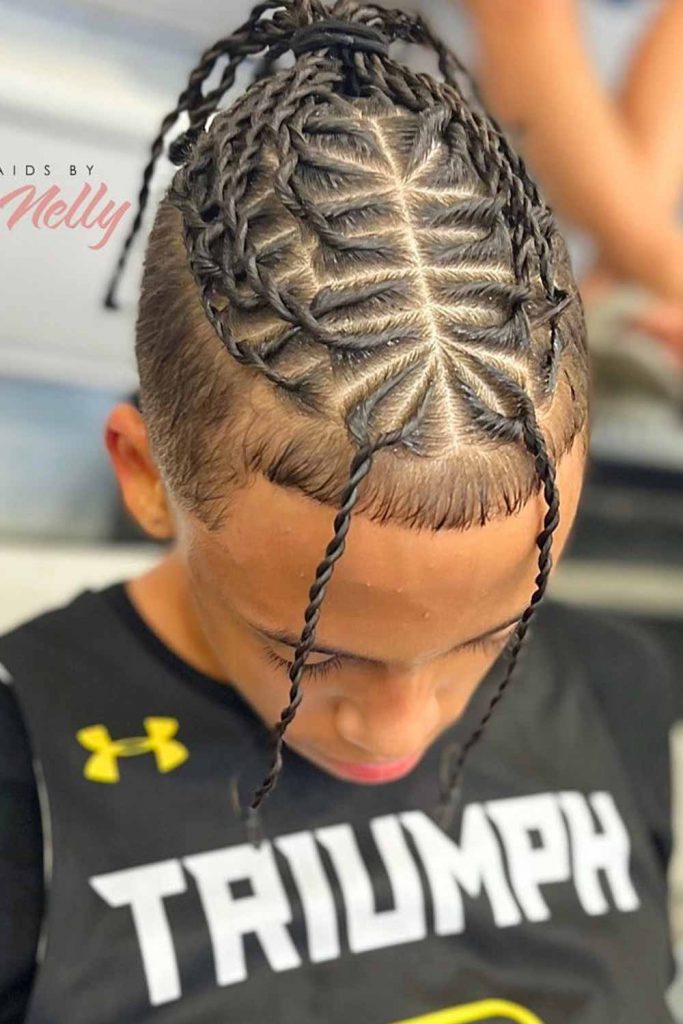 Credit photo: Instagram.com/braids_by_msnelly
In case the box-braided male 2 strand twist does not feel like your cup of tea – there is another route to take. As delicate as the two-strand twists look, they are time- and effort-consuming. You need to find a genuinely skilled barber to succeed with the sharpness of the pattern, but the search will pay off in an unusual and breathtaking style that will drive those around you mad with jealousy.
Middle Parted Two Strand Twist with Fade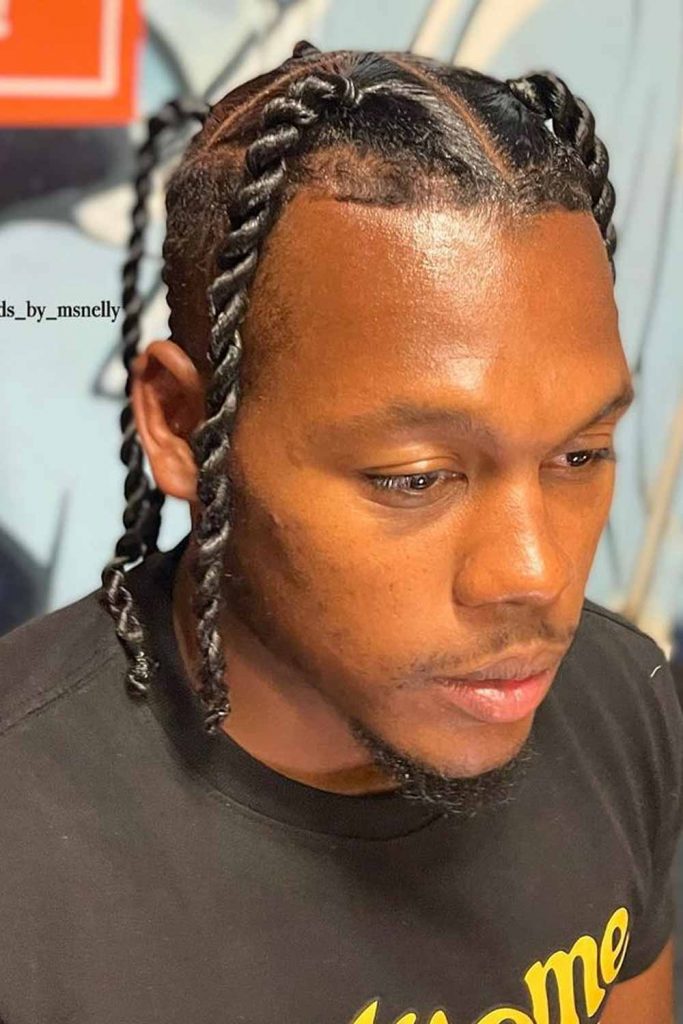 Credit photo: Instagram.com/braids_by_msnelly
Being a busy man does not mean sacrificing your style and individuality in favor of something utterly simple and mundane. Instead, you can pair your four twists with a well-defined fade. The hairdo's contrast and uniqueness will enhance your style and facial features in the best light possible.
Colored Two-Strand Twists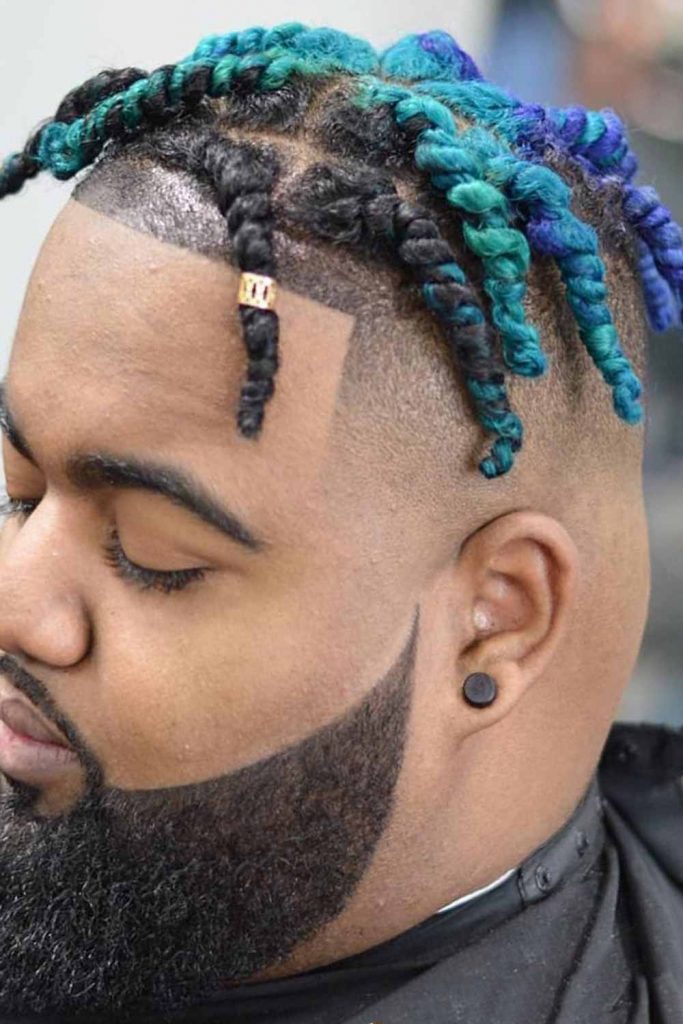 Credit photo: Instagram.com/dynasty_barbers
If you think that small two strand twist 'dos are boring – think again. With as much as a dip of bright color, you will make the shortest twists stand out. Besides, in case you don't want to damage your natural locks, you can always opt for colorful add-ins and call it a day.
Side Buns with Shaved Sides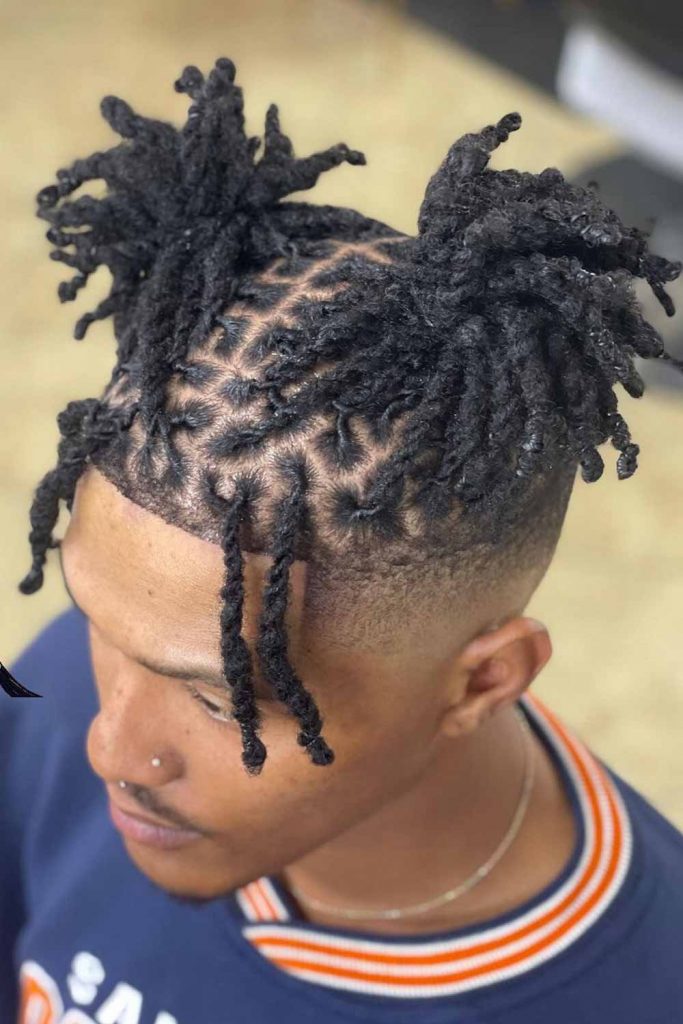 Credit photo: Instagram.com/braidedroots
Showing off your neatly-shaved sides is quite a simple task if you have length to oppose. Moreover, when you get slightly weary of sporting the classy twisted bob, you can part your twists and gather them into sleek, edgy side buns. How cool is that?
Long Twists With Middle Part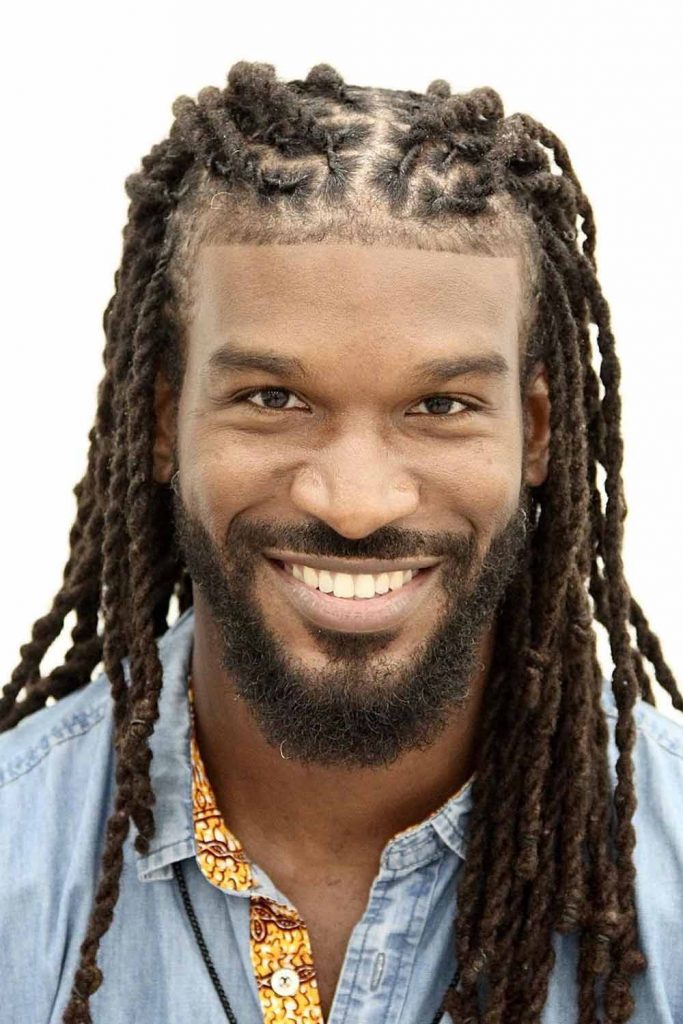 Credit photo: Instagram.com/adrianfanus
We'll be honest with you – long two strand twist men dreads require a fair share of care and commitment. First thing first, you must be patient enough to grow your mane out. However, the challenges do not end just there. It takes a precise washing and caring routine to maintain the locs in the best shape. On the bright side – the amount of compliments you get everywhere you go deserves all the requested effort.
Thick Two Strand Twist with High Ponytail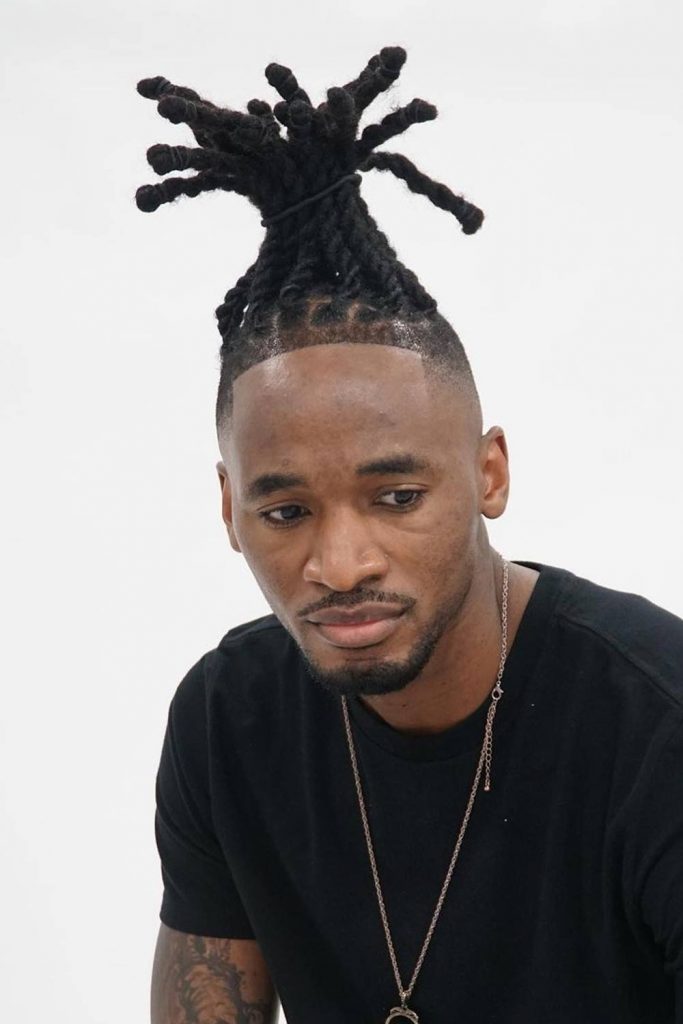 Credit photo: Instagram.com/adrianfanus
Did you know that two-strand twists can hold form better than most protective styles? Yet, it takes twists of a certain thickness to succeed with the task. If you have thick hair and wish to take the two-stand twist experiment to the next level – a thick twist high pony is precisely the 'do that suffices the goal.
Two-stand twists are the best protective style gents will refer to in 2023. If you want to stand out from the crowd without sacrificing much – use our trendy collection to the fullest. Embrace your daring nature, and the world will fall to your feet!
FAQ: Two Strand Twist Men
How long do 2 strand twists last for men?
It depends on your hair texture and the style you pick. Usually, you can count the style to last, starting with one week and going up to 6 weeks.
How much should 2 strand twists cost?
The cost depends on the length, complexity of the 'do, and your location. However, it is safe to claim that you can count on spending around $95 for a 1-2 hour twisting session.
Can 2 strand twists turn into dreads?
In case you are seeking the simplest way to acquire dreads – two-strand twists would be your best bet. All it takes is to leave the style on long enough, and the dreads will start forming on their own over time.