Seductive Hair Styles To Make Him Beg For More
When it comes to our hair styles, we want them to be perfect, there is no doubt about that. But there are times when we can't control our hair due to being busy with something. That is why we came up with some tricks to make your life and relationship stronger and easier. You will be surprised at lots of options you can pull off these days! All that is required from you is the desire to learn.
Cute hairstyles are very attractive, we all know that. But are they practical when it comes to your intimate life? Not always, that's a fact, too. Not to mention the after-sex hair, sometimes it may be not so pretty to even look at. You may wonder what you are supposed to do in this case. Worry not, with our guidance, you will become a pro in the creation of want-me-more hairstyles in no time!
How to make him want you even more? That is the question that bothers women's minds throughout the centuries all over the globe. Luckily, we live in the era of technology, so we can easily embrace the experience of our female predecessors and use it for own benefit. You shouldn't be afraid of using a trick or two used by Marylyn or Brigitte as they knew their power. They say 'old but gold,' and there is a reason for that!
1. Perfect Bed-Head Curls
Source: Kralya_lingerie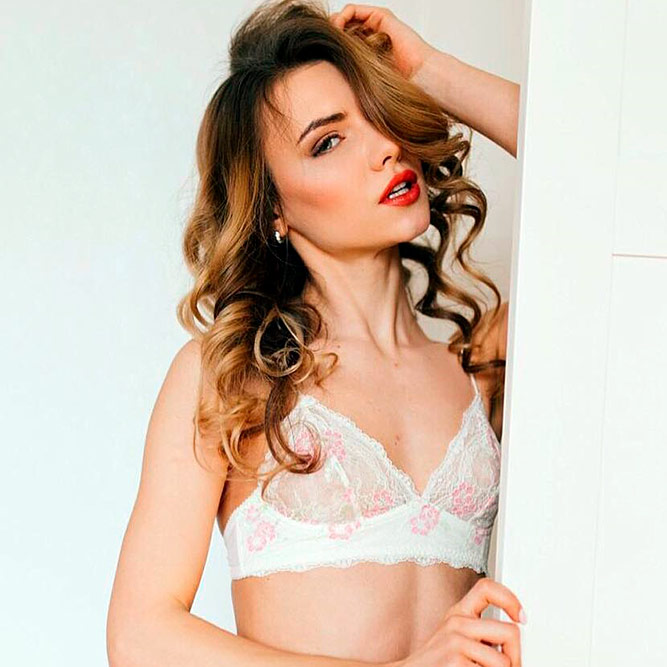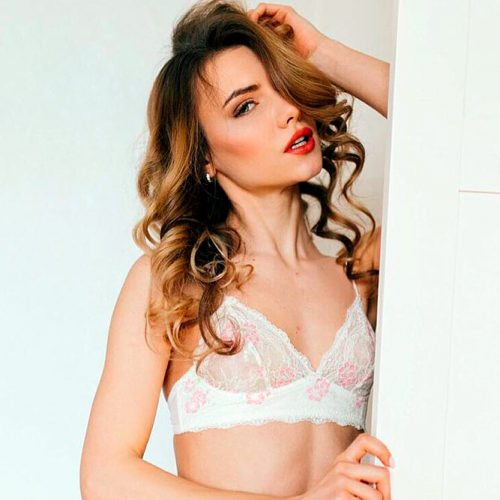 It sounds easy enough to try to pull it off. Yet, we should disappoint you: despite the easy-to-go look, it requires some efforts. So, first of all, you need to use the curling iron or extra-large rollers to achieve these sexy beauties. After that, use your fingers to mess curls up and add some hairspray. Check!
2. Beach Waves as a Reminder of Your Hot Vacation
It is one of the sexiest hair styles. Plus, sometimes having straight hair is problematic not to mention in such a delicate situation as after having sex. But there is nothing to be worried about. If your hair is a bit textured, guys love that! Pull off your best beach waves look and get ready to conquer!
3. Messy Low Bun to Tease Him to Touch You More
Everything that involves messiness is already sexy. An easy-going and messy low bun is the perfect way to tell him that you wouldn't mind a continuation, and trust us, he won't be able to resist the messy bun call!
4. Sexy Ponytail to Call Him for Bedroom Games
You will be amazed at how easily you can create the sexiest look ever. All you need to do is grab your hair and put it into a messy low pony. To complete the look, pull a few strands out so that it looks even more carefree and undone.
5. Draw Attention to Your Breasts with These Face-Framing Layers
Source: Gooseberryintimates via Instagram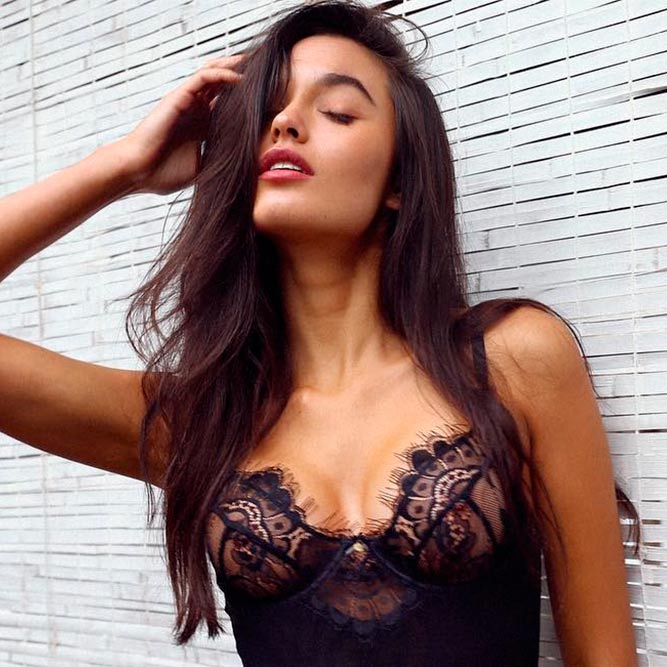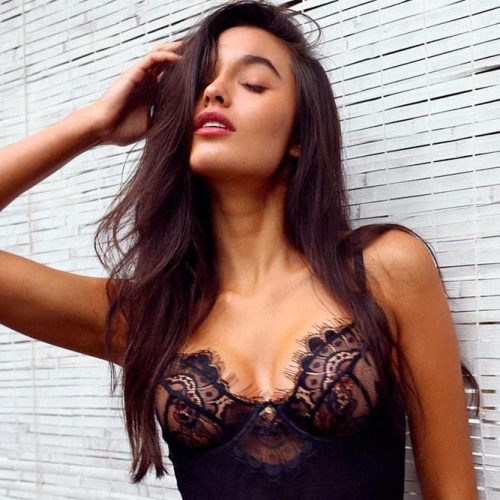 Admit it, you already know that he considers it to be sexy. In case you don't, we assure you that there is nothing sexier than the hair that frames the face dear to him! Besides, the temptation to take it away from your face will be the greatest. Try it and you won't regret!
6. Comfortable But Sexy Messy Top Knot
If you do not like your hair loose, especially after having some sweaty time, then a top knot will come to rescue. A top knot looks amazing on everyone, disregarding the hair length or texture. Besides, all you need to get there is a few bobby pins or just an elastic band.
7. Wavy Hair Goes is for the Double Temptation
You may think that such a loud name will have to do something with the most complex hairdo you've ever seen. But we must disappoint you. What we have in mind is sexy layered beach hair. Simple and sexy, see for yourself!
8. Loose Boho Style for a Wild, Sensual Night
We won't hide it from you, sometimes, a bit of effort and time should be spent to get that perfectly attractive hair to seduce your significant other. What we have in mind is a curling iron for you to end up with sassy waves. Finger comb them and add a little of hairspray so that the locks do not fall apart straight away. Done!
9. Long and Saucy - 100% Win!
The longer the hair is the more seductive it will be for him. Since despite our adoration for pixie cuts, not all men find them sassy enough comparing with long, wavy, disheveled strands. Take that into consideration when you decide to go short for a change!
10. "Let's Do It" Long and Loose Curls
Source: My_dear_petra via Instagram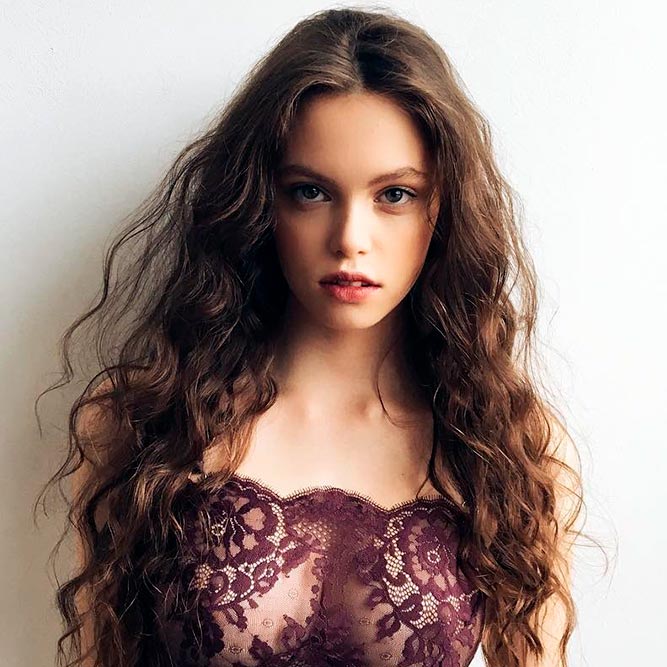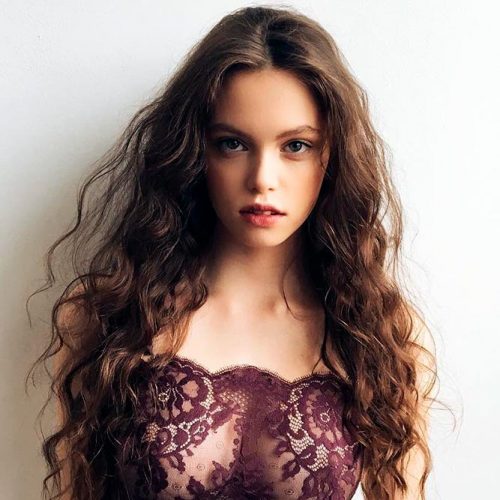 If your locks are long and naturally curly, then you have already won. We say that as who does not like soft, untouched natural flowing hair. Sometimes the simplest choice is the best.
11. No Rules, All Natural
There are days when everything fails, but that is not the reason to disappoint your man. Just embrace your natural beauty and let your man give in to it. Plus, if there is anything sexier than a woman who enjoys the time of being free of any rules, we don't know about it!
12. Let Your Hair Do the Talking
Mysterious and unknown is always sexy and attractive. To complete that look, go for the curled ends. Make them appear slightly undone and careless looking. And to go even further in the art of temptation, add leave-in conditioner or a bit of perfume so that your mane is completely irresistible!
The role of hair styles in your intimate life is underestimated. For example, do you know that your hair can trigger his lust or just switch it off completely? No? Well, then you are bound to read this article!
Main photo by
Bridgethelene
FAQ: Hair Styles
Do guys like ponytails on a girl?
Many guys prefer women with their hair down because women appear dominant, controlling and more formal wearing a ponytail or buns. Guys who don't like confident women that have control over their lives, find girls with loose hair more appealing.
What hairstyles do guys hate?
Men aren't particularly fond of messy hairstyles like layered bobs; blunt bangs are also not a favorite style, whereas side bangs are appealing. Generally, men prefer medium-length and long hair, as it is a sign of good health. On the other hand, pixie looks low maintenance and looks great both going for a night out and hiking. Extensions is a great idea but not when they are showing or when you can feel all the lumps, running your fingers through hair.