Long nails, what is the exact length that determines whether nails are long, you might wonder. While generally this differentiation depends on each person's perception and taste, a nail technician would classify nails as long if their extension has the same length as the nail bed.
Many ladies really like longer nails, so it is their dream to grow out them. But luckily, the progress in the nail industry does not stand still. And if you cannot grow out your nails due to your lifestyle or so common lack of vitamins, you can get artificial longer nails. There are several types of artificial nails: acrylic nails, gel nails, and silk nails. And once you decide on going natural or artificial, consider the shape of your longer nails.
Everyone has her preferences of the nail shape, but practicality is also to consider sometimes. These are the major nail shapes: square, round, oval, almond, squoval, ballerina, and stiletto. Discover some fresh nail designs for different nail shapes here.
Long Nails of the Coffin Shape
Source: fiina_naillounge via Instagram, riyathai87 via Instagram, nailsby_evon via Instagram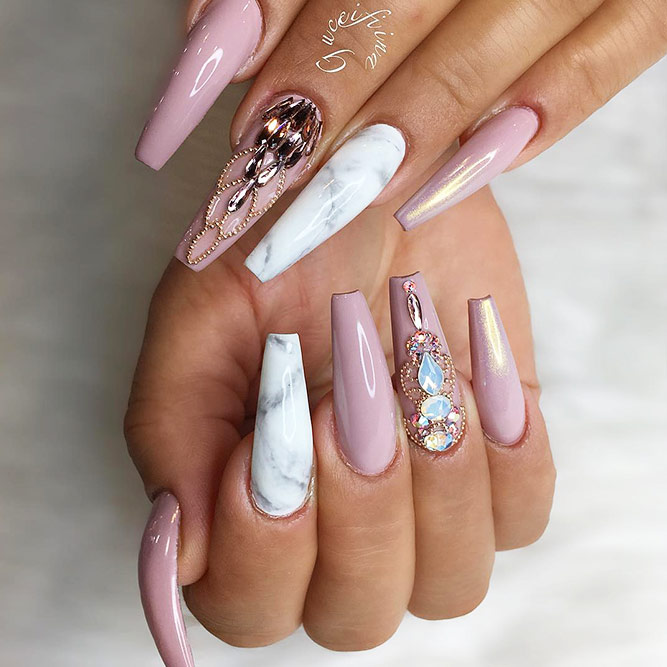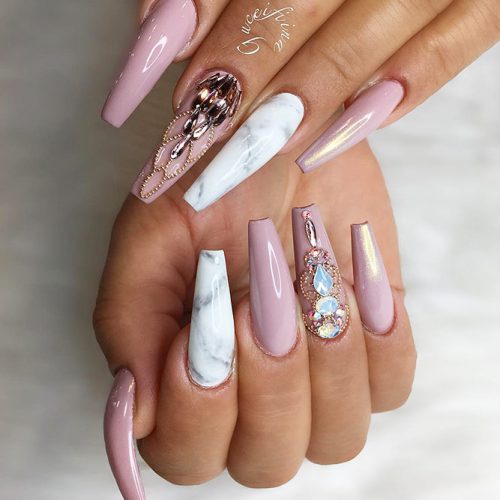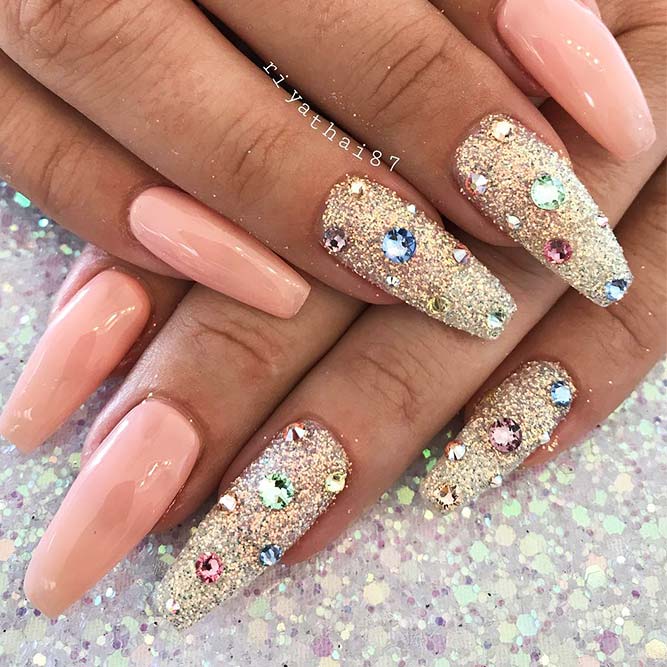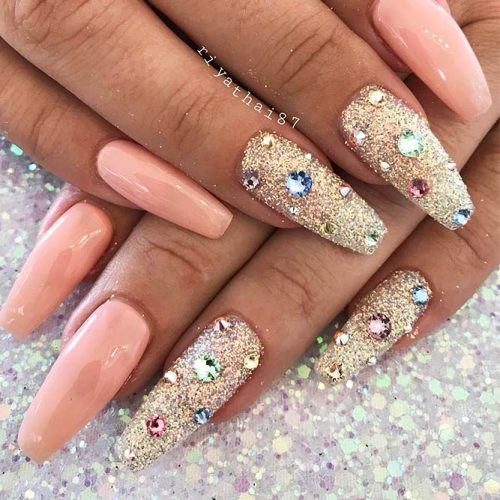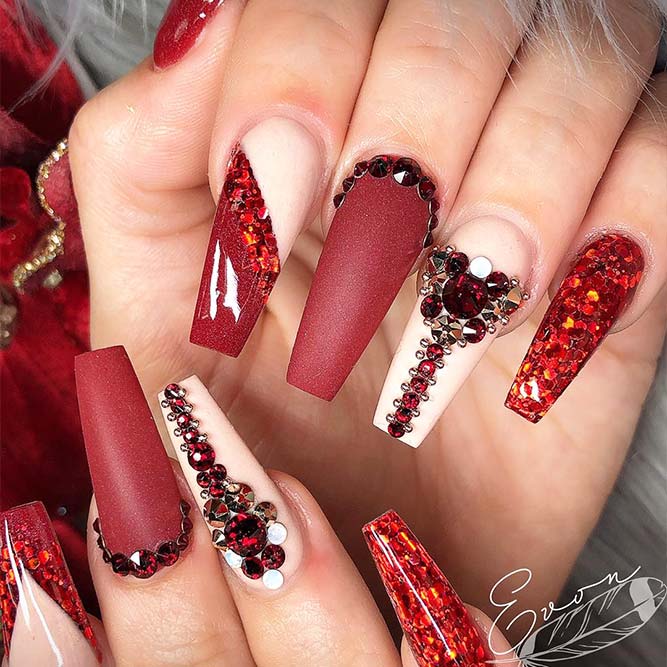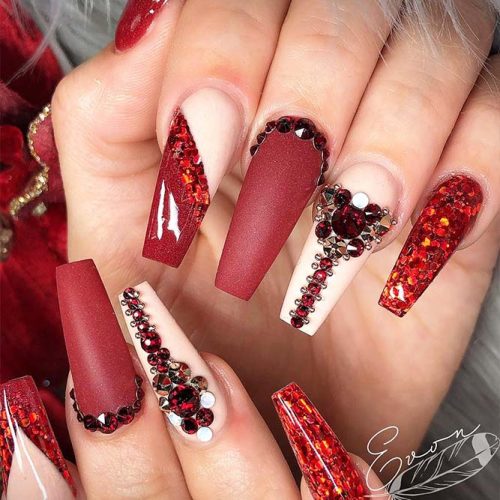 Source: riyathai87 via Instagram, solinsnaglar via Instagram, nailsby_evon via Instagram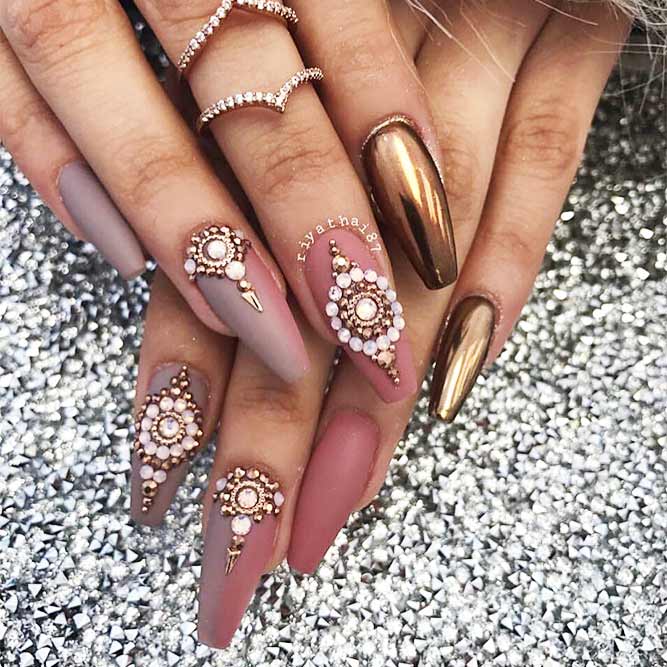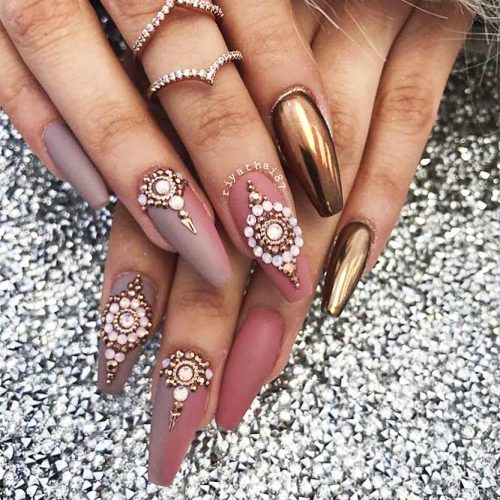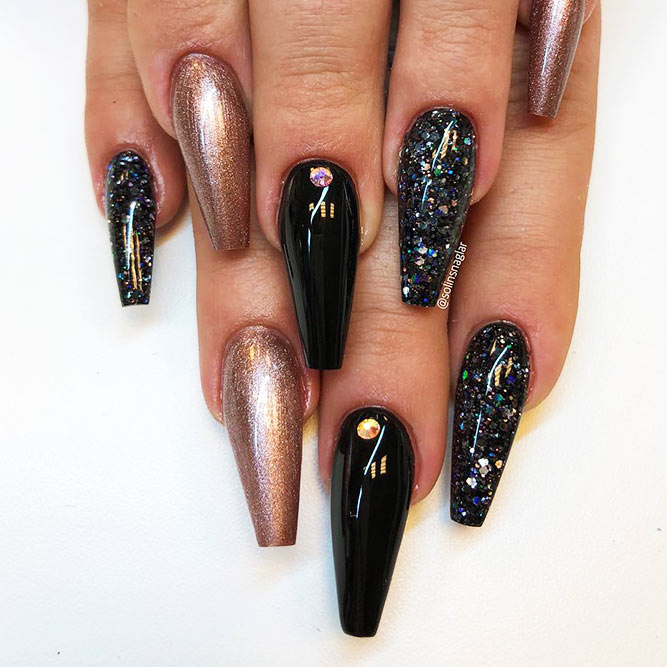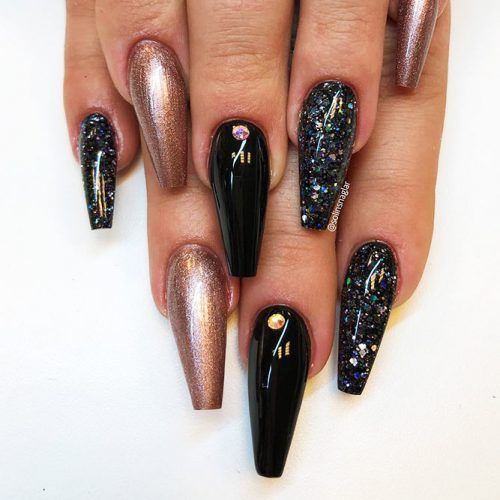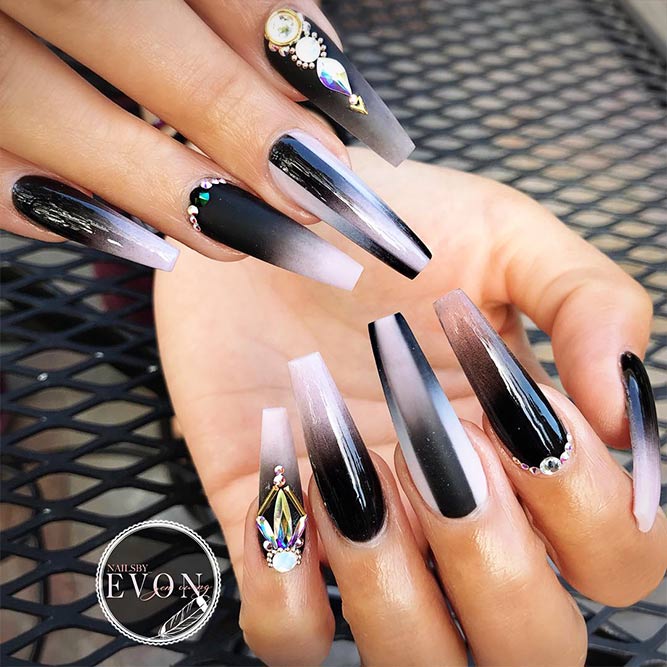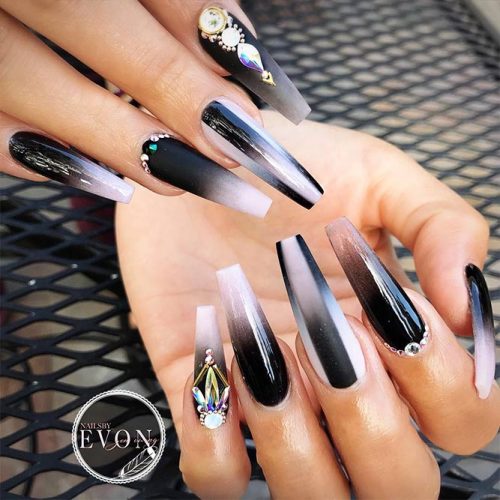 A coffin nail shape for long nails is ruling the nail industry nowadays. You can see this shape almost on everyone with long nails. This is a subtle variation of a stiletto nail shape. Opt for it if you need something comfortable and bold at the same time. By the way, this is Kylie Jenner's all time fave. But how you can make your long coffin nails unique? Nude and transparent designs with a touch of sparkles look amazing paired with a coffin shape. Ready for something bold? Go for black designs with a matte finish.
Stiletto Shape Long Nails
Source: jadetangtheartist via Instagram, pink_chiffon_nails via Instagram, fiina_naillounge via Instagram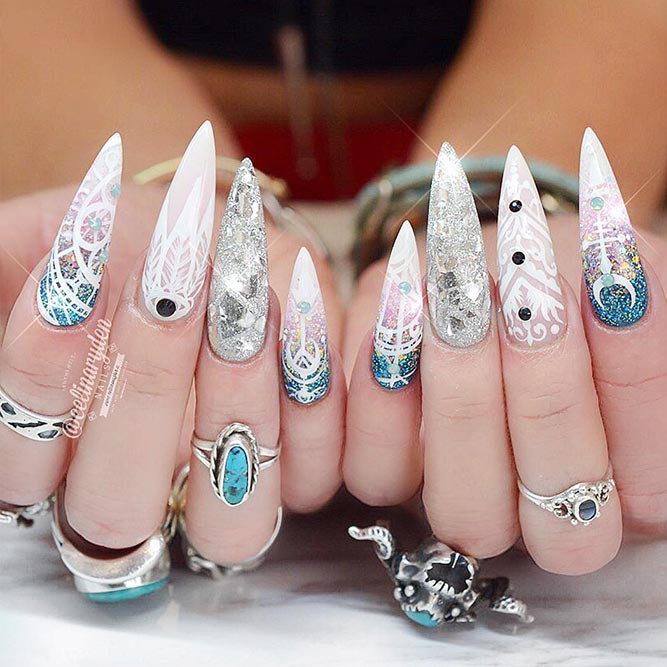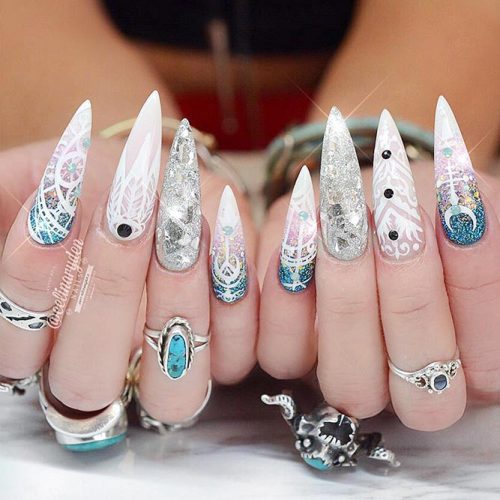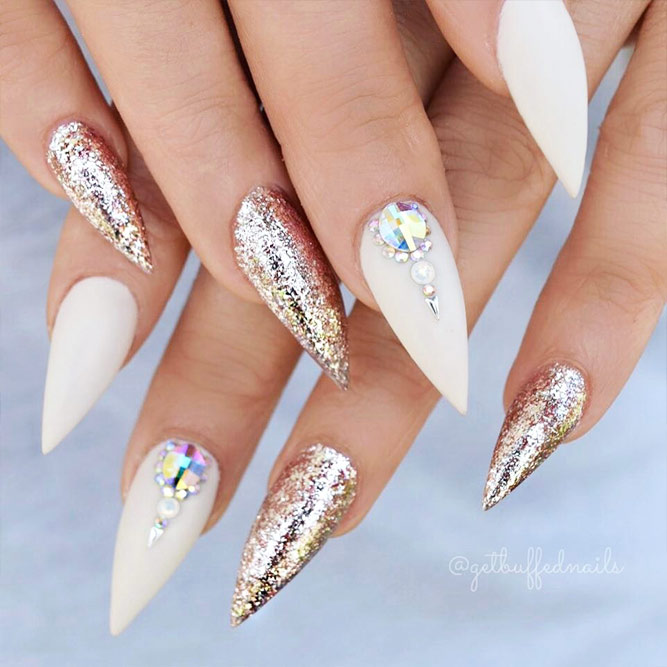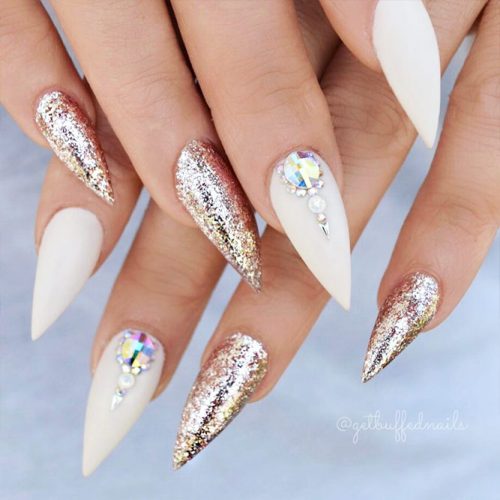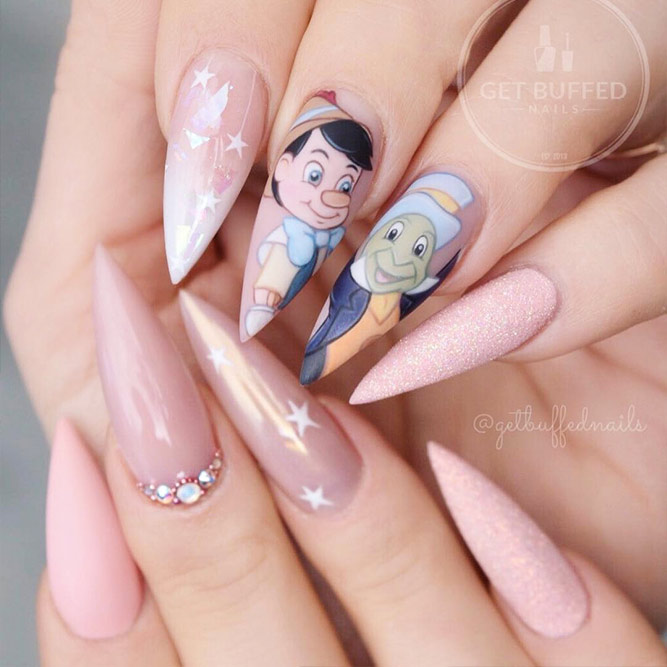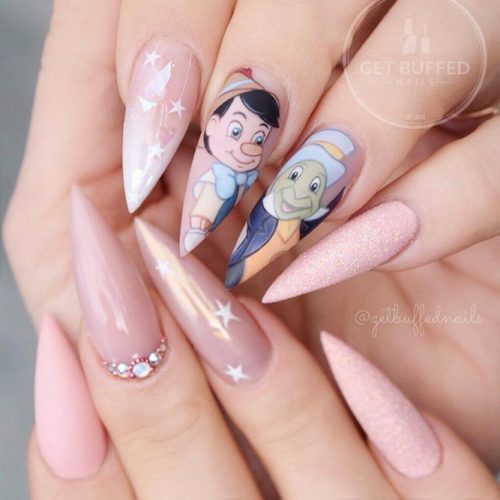 Source: getbuffednailsvia Instagram, getbuffednailsvia Instagram, celinaryden via Instagram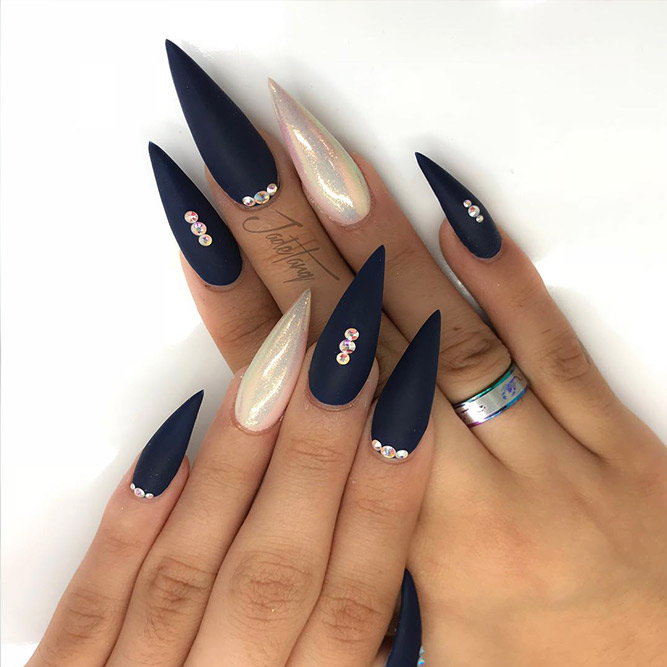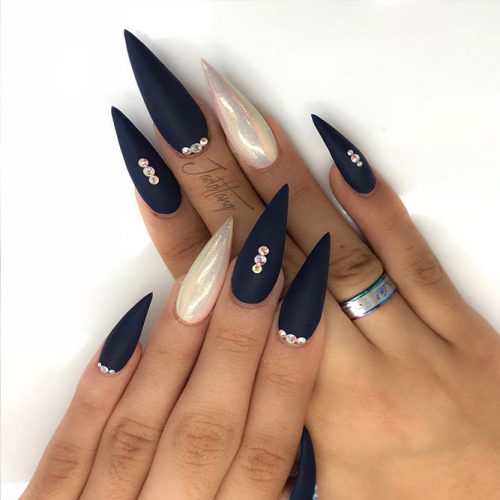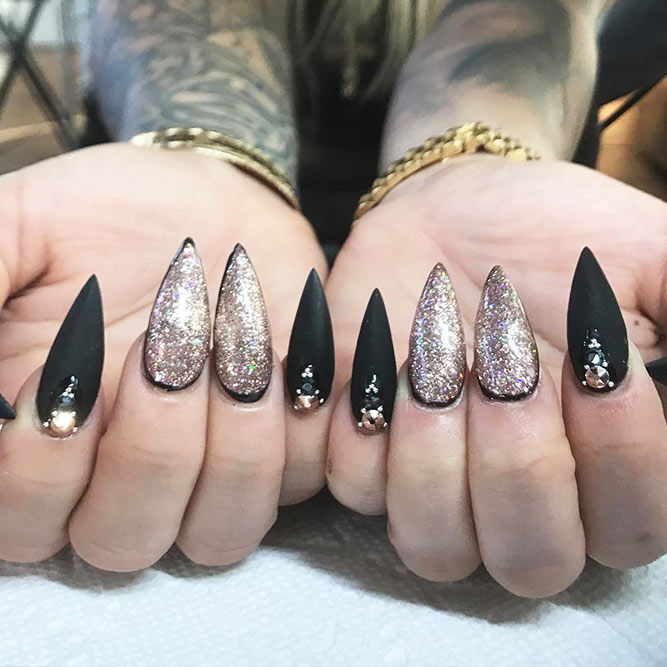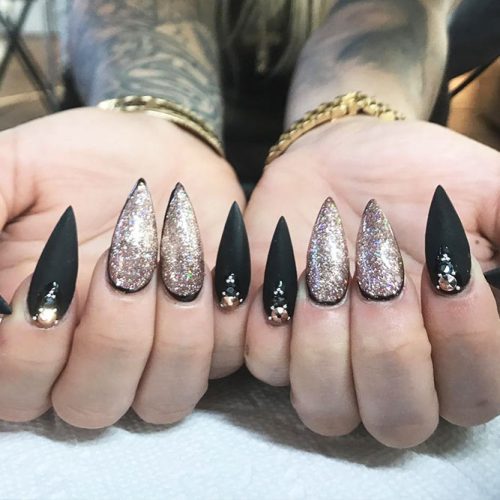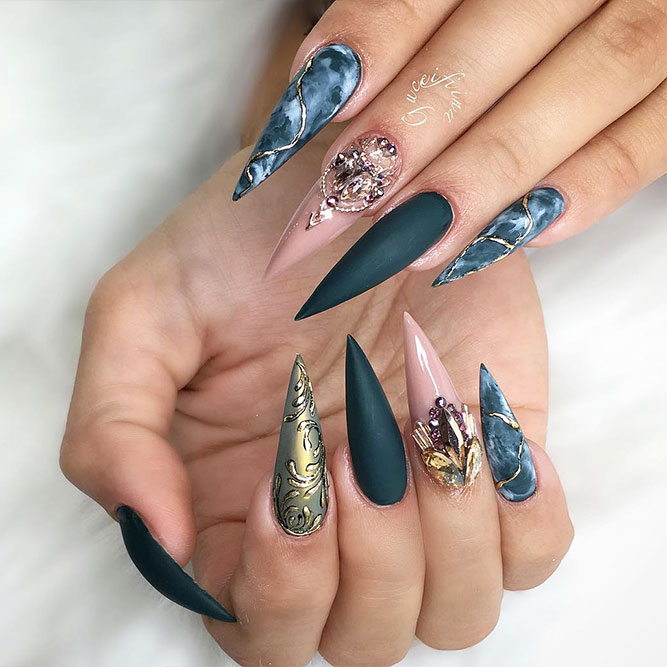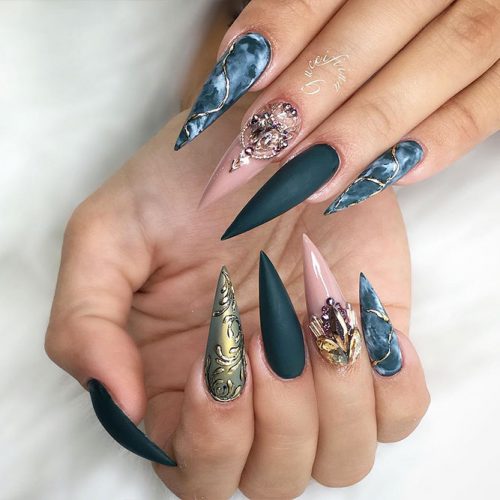 A stiletto nail shape is not that common as coffin nails. But Rihanna is in love with this nail shape. However, it is super easy to break. So, go for acrylic nails to prevent this. As for the designs, everything that is blinking and dazzling will be your cup of tea. A shimmering design and stiletto nails are a great combo to make a statement. You should only decide on the base, nude or bright, that is the question.
Square Shape Long Nails for a Classy Look
Source: acelyanin.makyaji via Instagram, acelyanin.makyaji via Instagram, acelyanin.makyajivia Instagram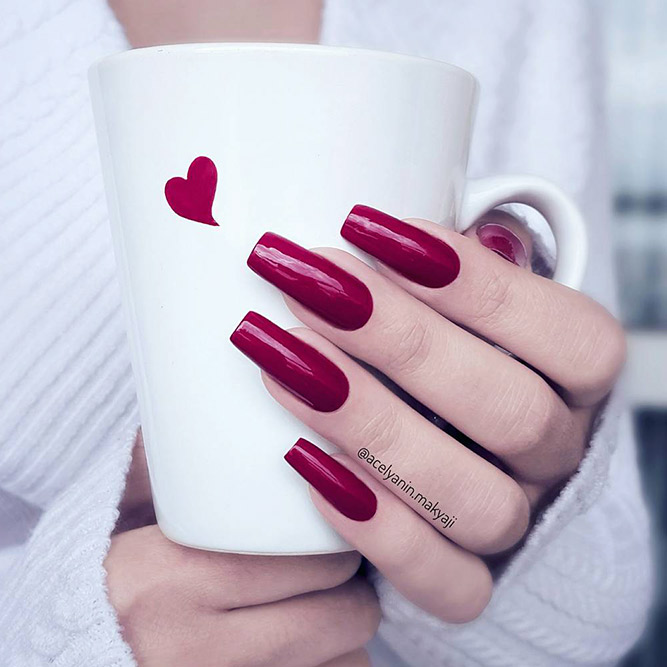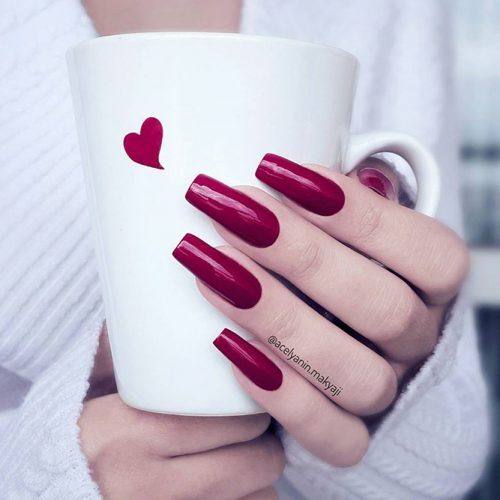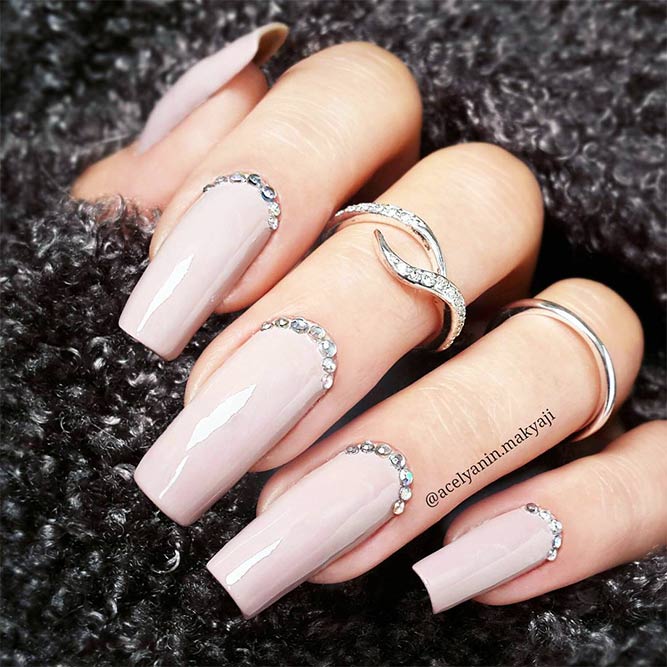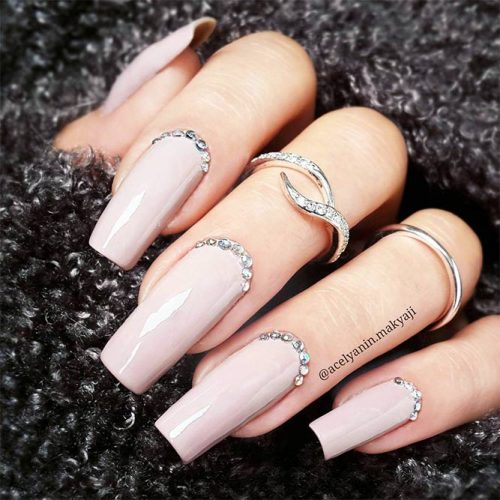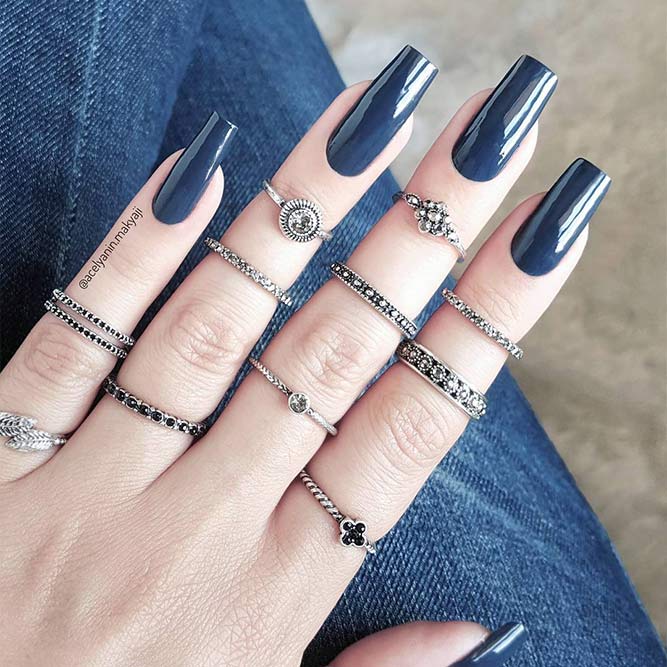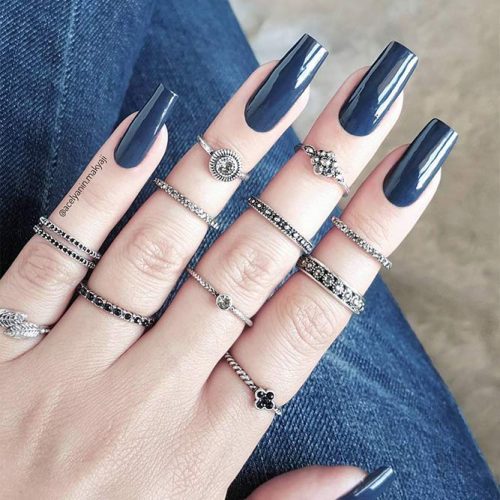 Source: whatsupnails via Instagram, whatsupnails via Instagram, acelyanin.makyaji via Instagram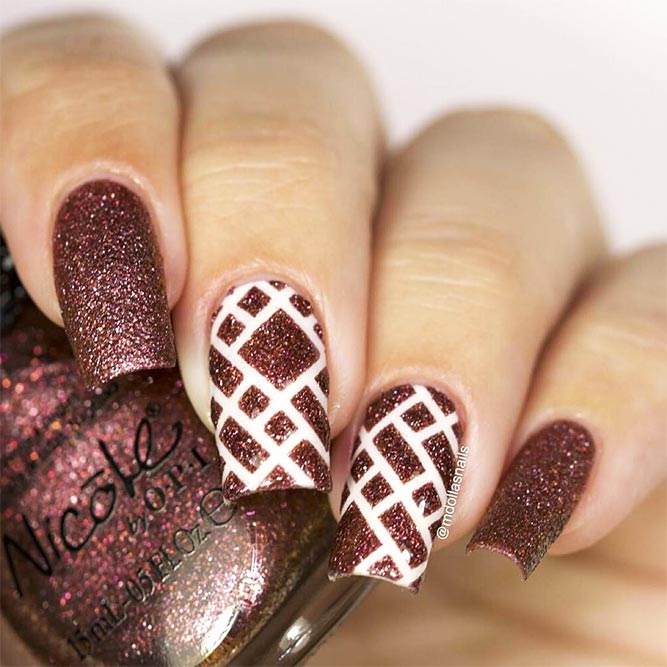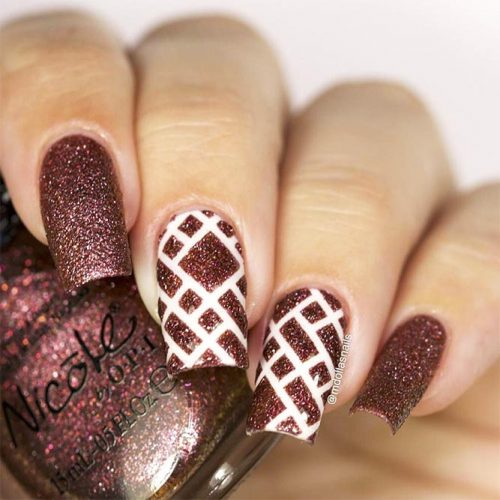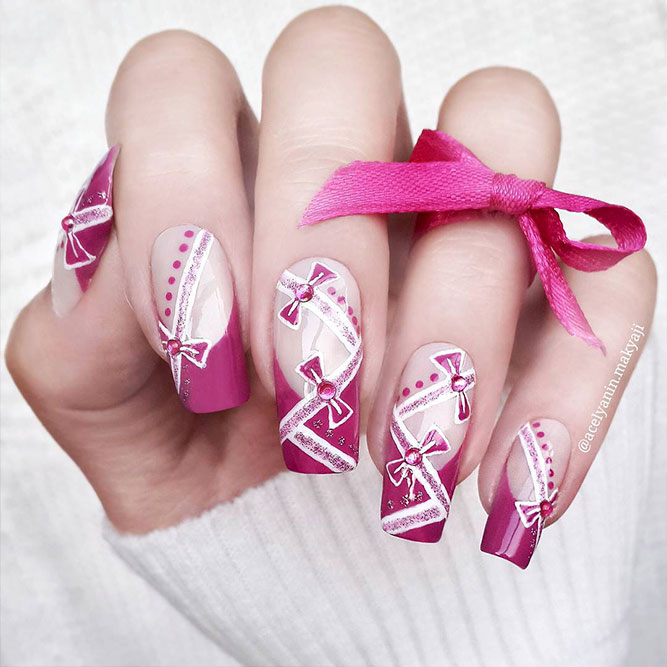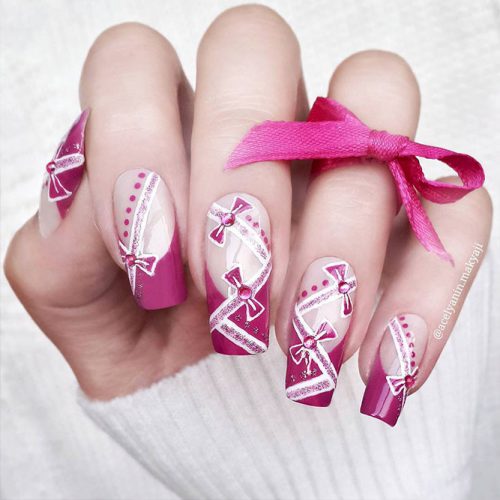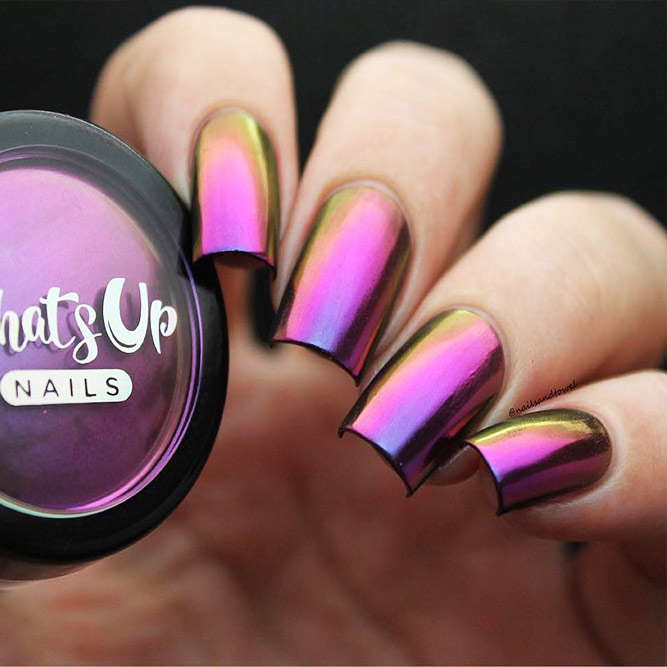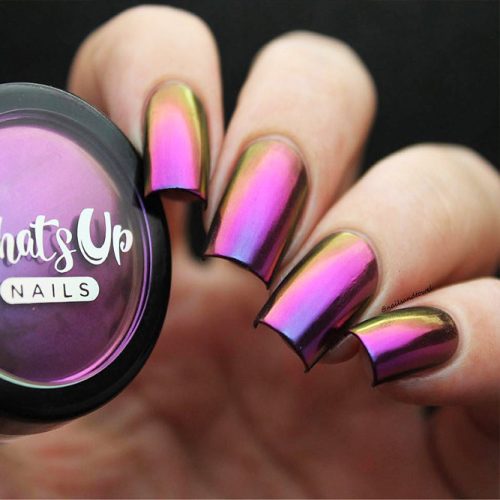 If you are not ready for something as bold as stiletto nails, stay on the side of classy. A square nail shape would be your best bet. And when paired up with a one color design, it is the definition of style and elegance. As for the nail color, here is the part where you can turn your imagination on and decide between nude nails, bright, and even metallic nail colors, that are a huge trend this season.
Beautiful Almond Shape Long Nails
Source: tresnickova via Instagram, fiina_naillounge via Instagram, nailsbysueuna via Instagram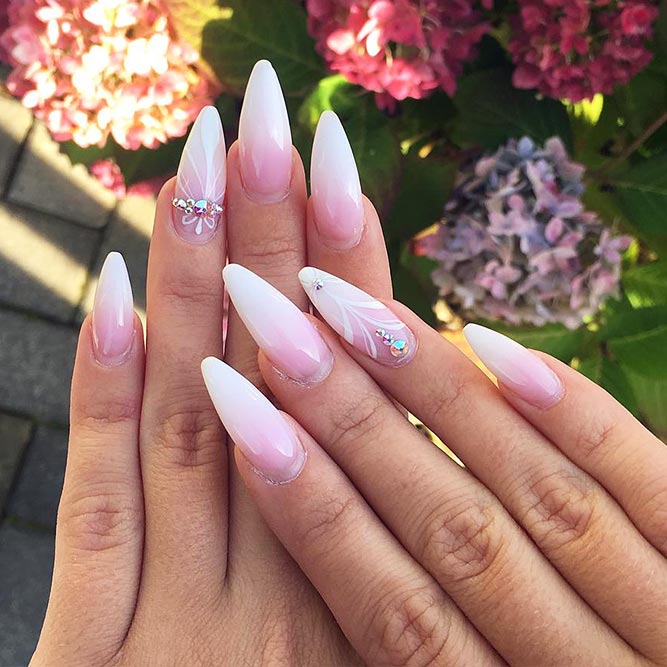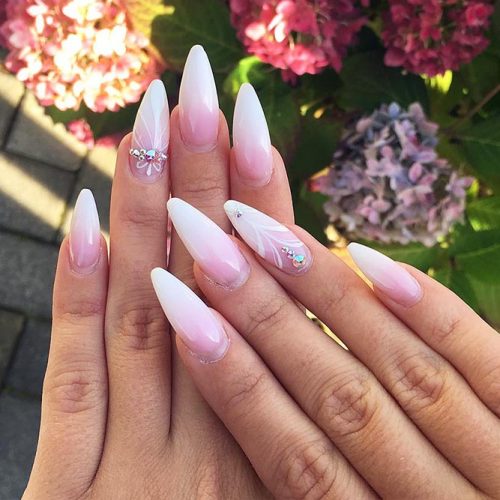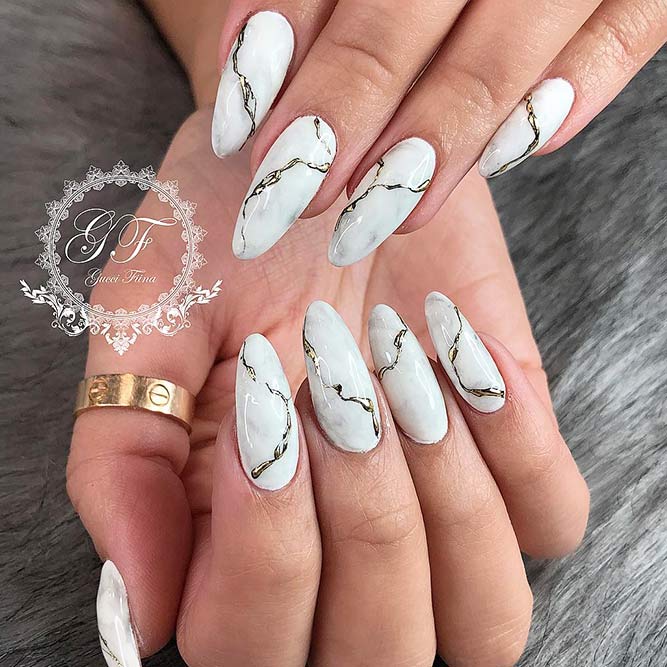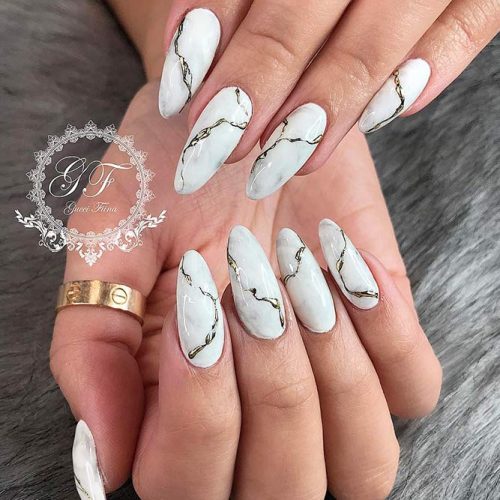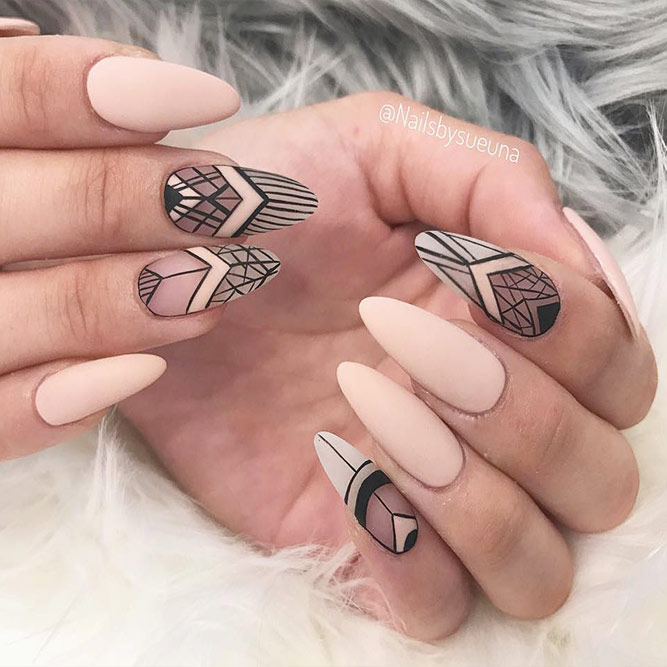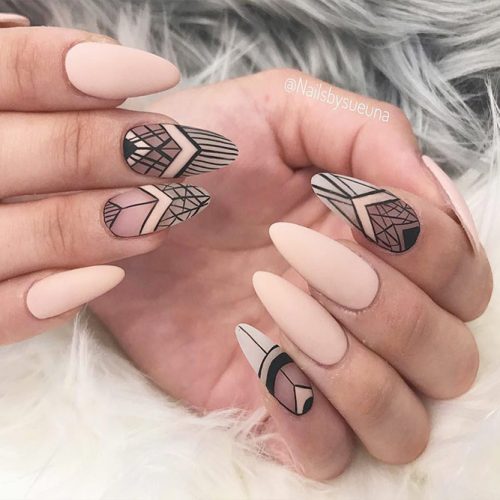 Source: purenailsbyemma via Instagram, nailsbysueuna via Instagram, myblackempire via Instagram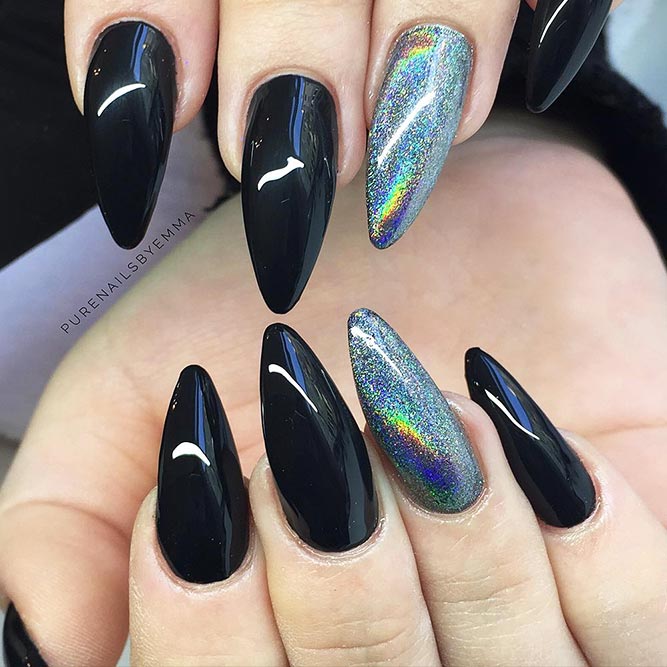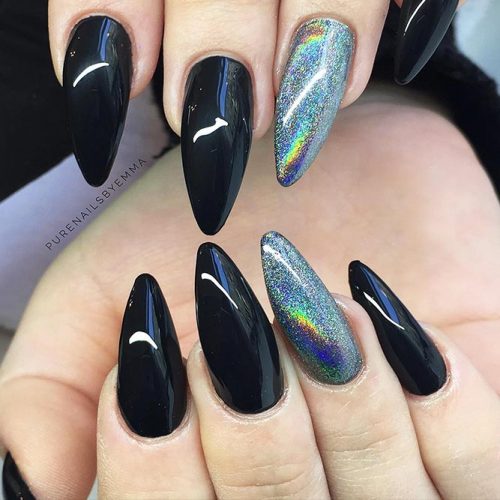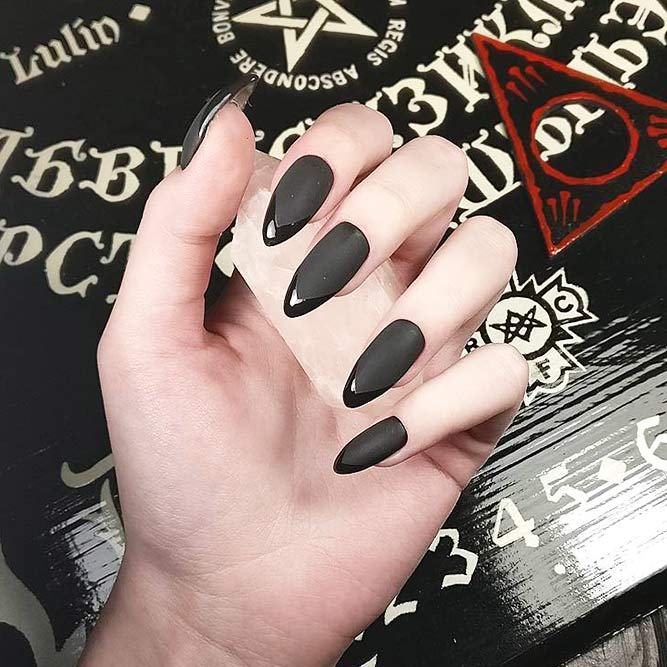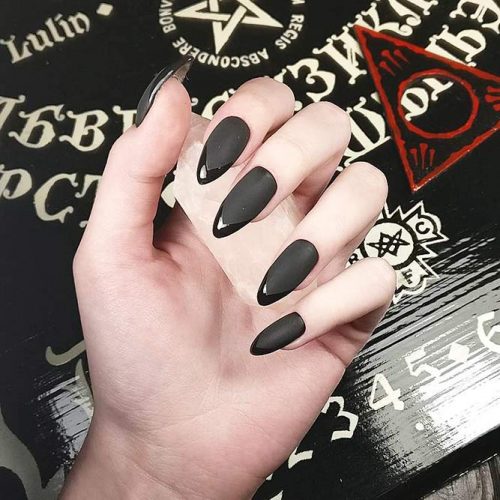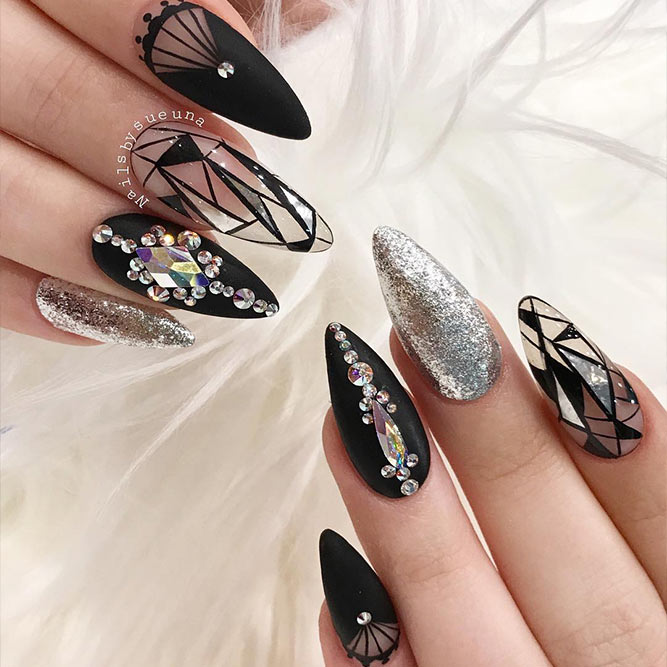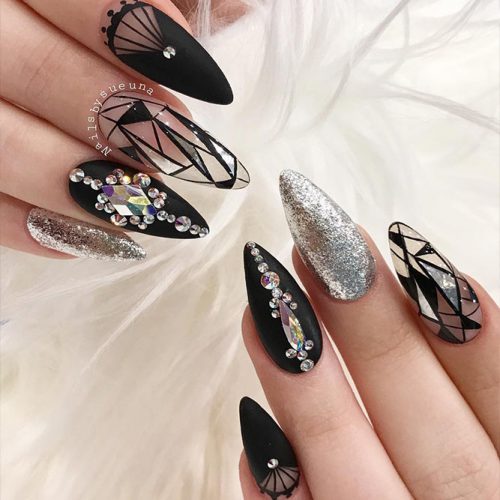 An almond shape is another option if you want to stay on the safe side. An almond nail shape is not the one that makes your nails stand out and it is also a great base for a creative design. So, you may go as crazy on the design as you want.
Stunning Oval Shape Long Nails
Source: es_nails via Instagram, elina.nails.art via Instagram, mari_nails_nsk via Instagram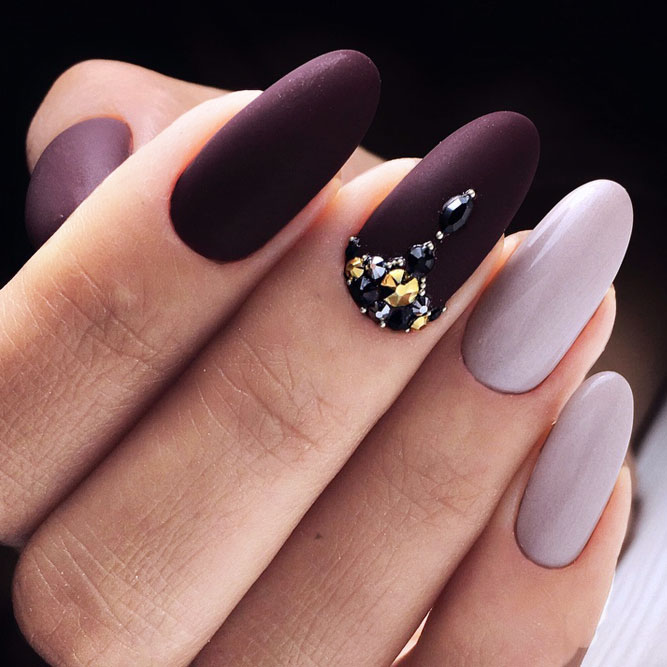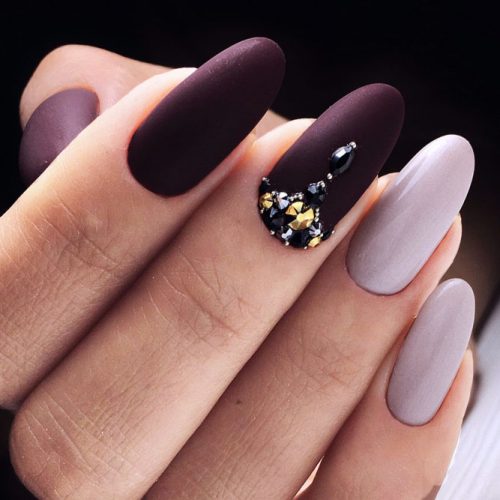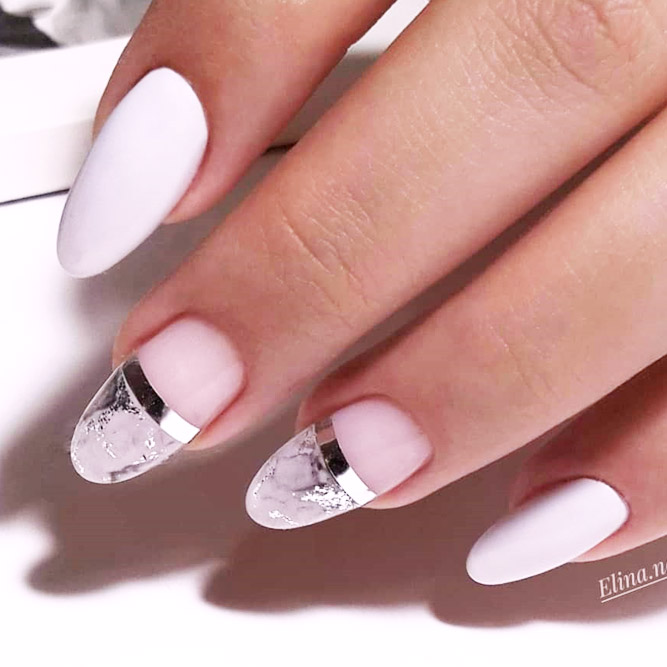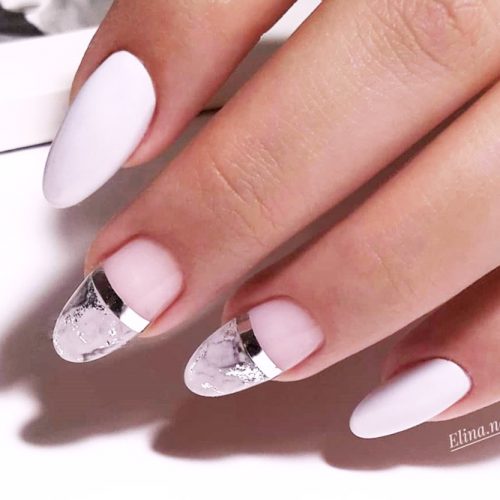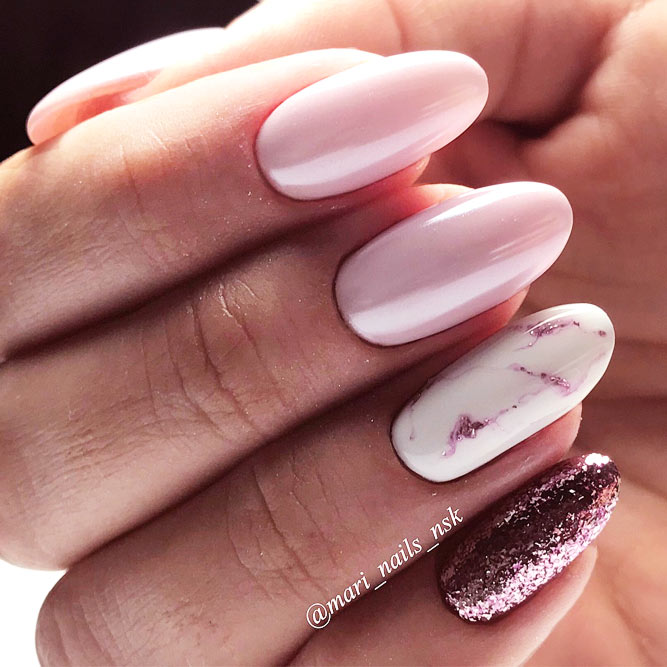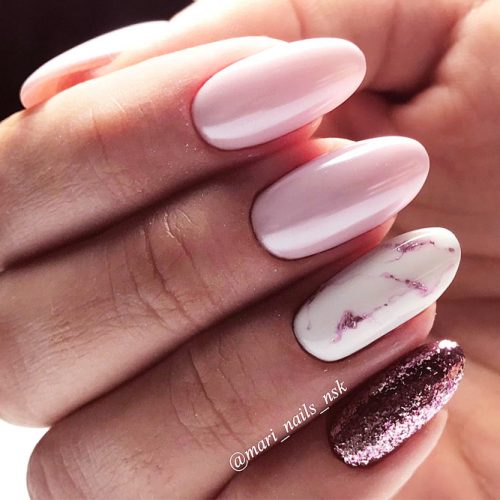 Source: m.beauty.bar via Instagram, es_nails via Instagram, sveta_liber_nail via Instagram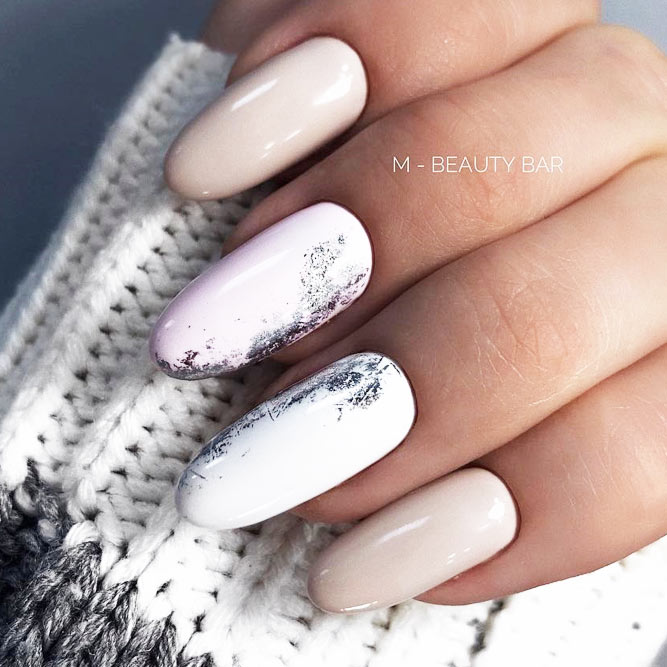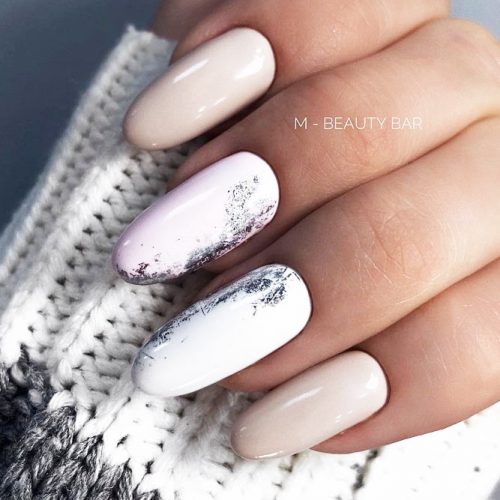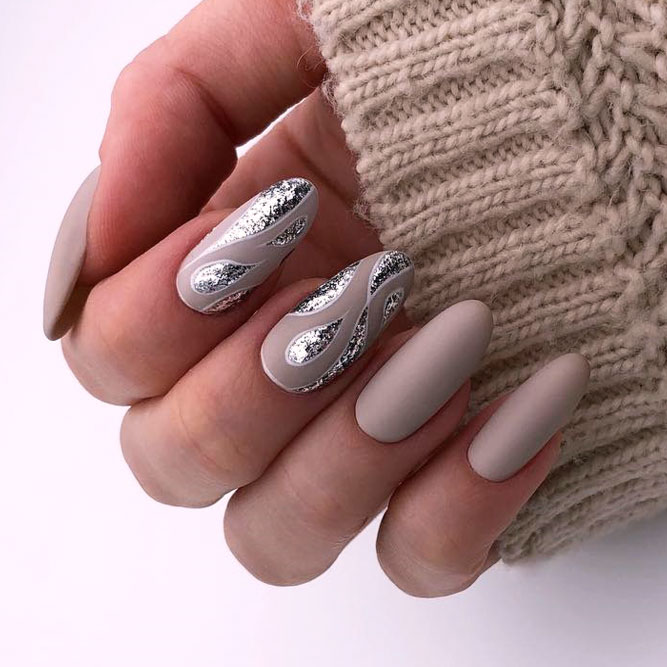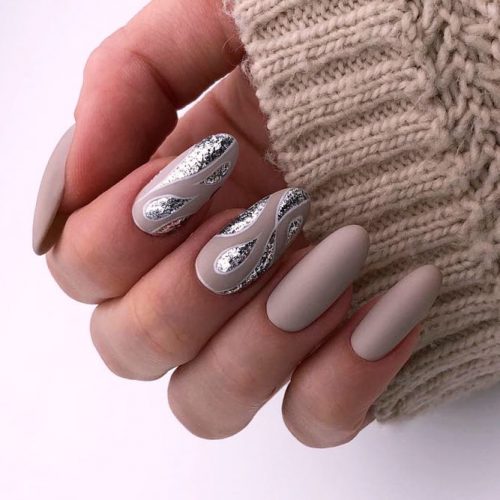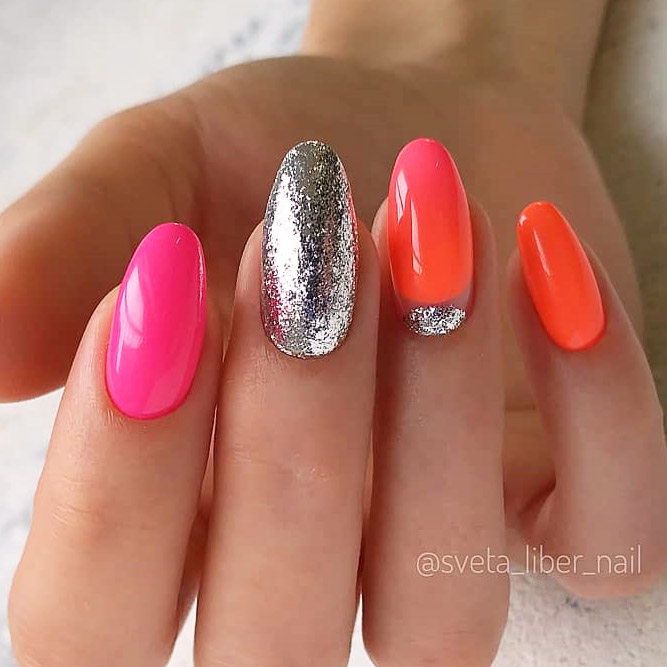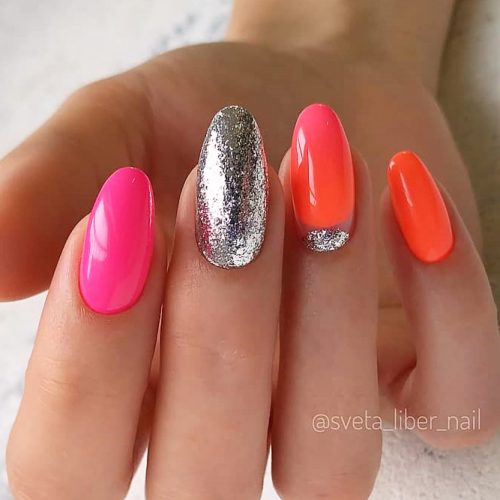 Oval shape is one of the stongest and least prone to breaking.But also this shape is very feminine and elegant. Rhinestones, glitter, marble, geometric shapes, and a matte finish are the designs that will help you to make a real statement.
Hope these ideas have inspired you to go for long nails and choose the best nail shape and matching design for yourself.
FAQ: Long Nails
How long are the longest fake nails in the world?
TWO NEW WORLD RECORDS have recently been set: The world's tallest hat which is 16 feet tall, and the world's longest acrylic fingernails which are 4 feet long. The Guiness Book of World Records just confirmed it. Check out its interview with WFLA to learn about all the issues that come with wearing such long nails.
What are the benefits of long nails?
The appearance of the hands can be improved by wearing longer, healthier fingernails. They can provide more than just cosmetic benefits, making your daily routine much easier. Long nails protect the fingers and provide additional grip when holding objects, as well as a quick way to scratch an itch.