By:

Glaminati Media

| Updated:

11/29/2018
Cool Designs For You To Rock Shellac Nails
Shellac nails are 50 percent regular nail lacquer, 50 percent gel. Typically, nail technicians apply two colorful coats and then finish with one top coat. After every coat, nails are cured in a lamp with the UV light.
So, are they different from gel nails? First of all, the shellac manicure involves semi-permanent nail lacquer, and the gel manicure involves semi-permanent gel.
Also, gel nail polish lasts longer, comparing to shellac manicure. It's because shellac is a bit thinner, comparing to gel. It may break after two weeks, and gel is likely to stay on for three.
Read on to discover super cool nail designs for shellac mani.
Beautiful Nude Colored Shellac Nails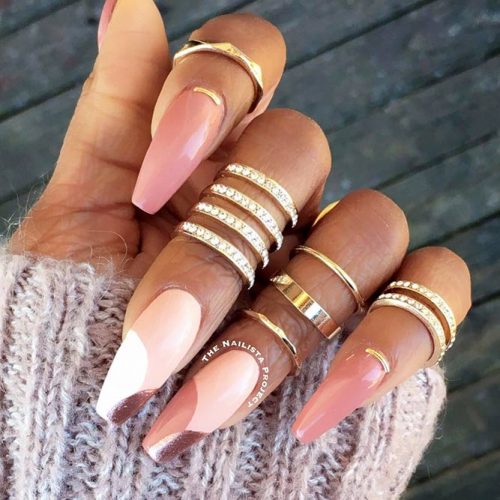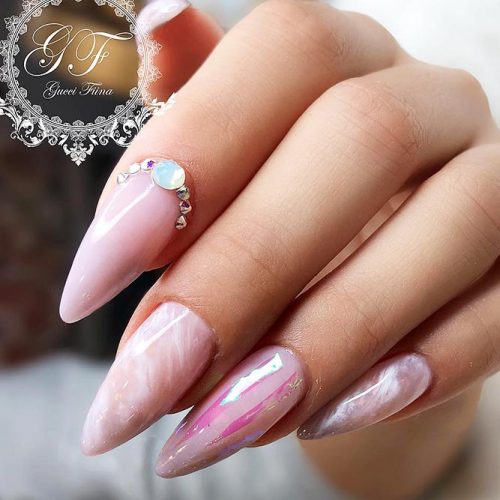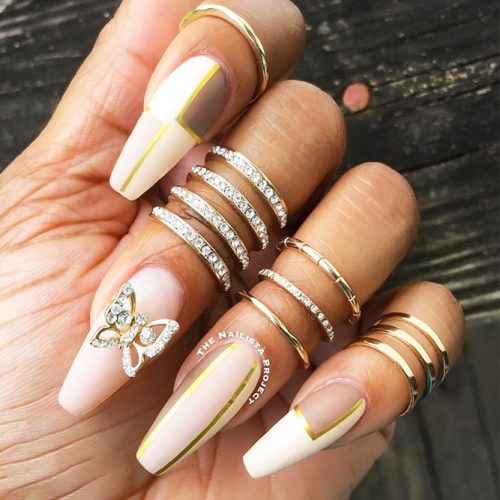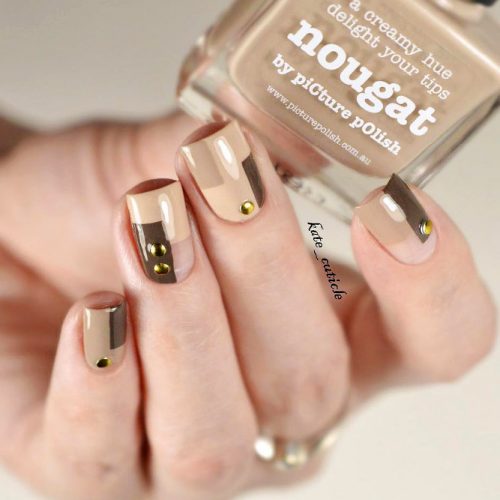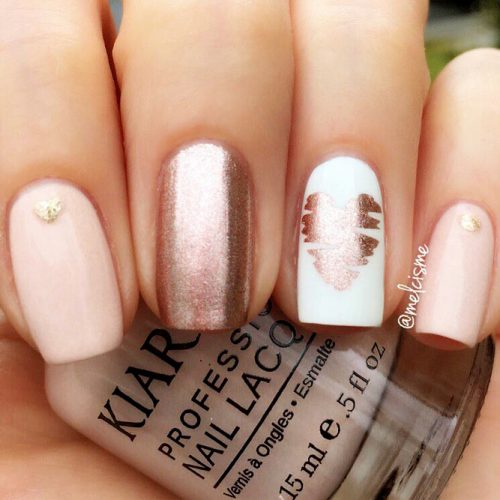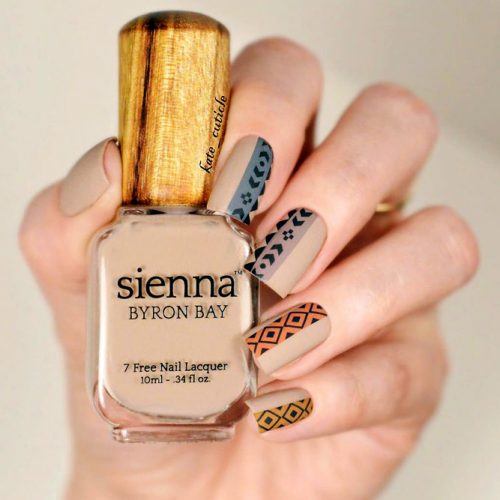 Look at these cool shellac nail designs in nude shades. Being quite neutral, nude shades pair well with various colors, embellishments, and intricate designs. So, nudes can rock!
Shellac Nails Designs With Rhinestones For A Classy Look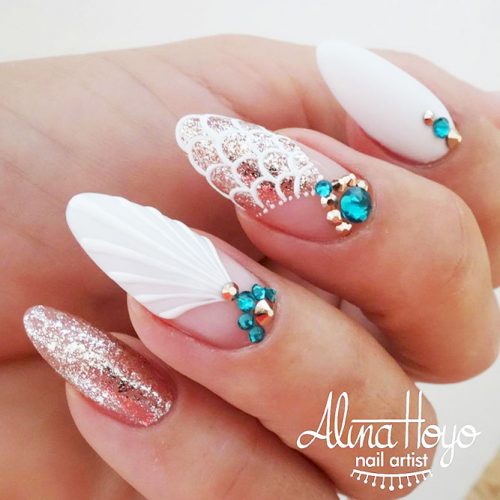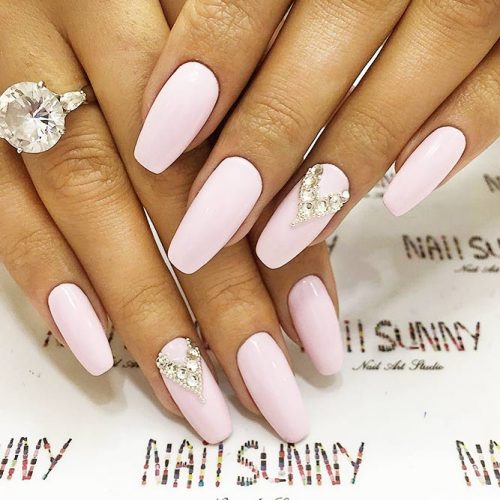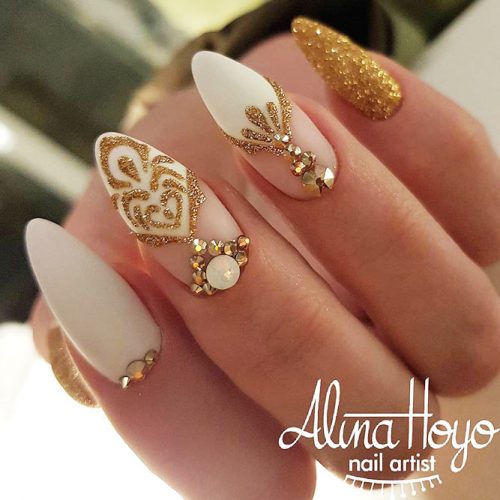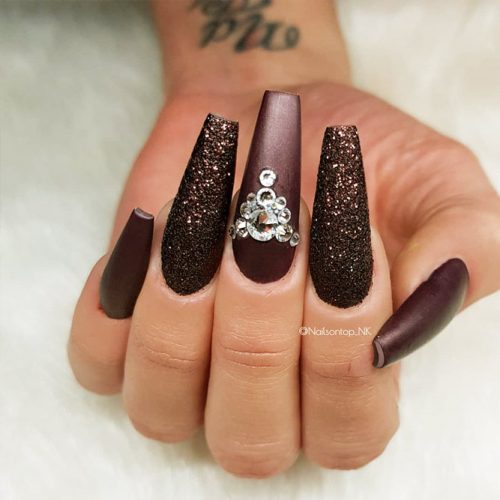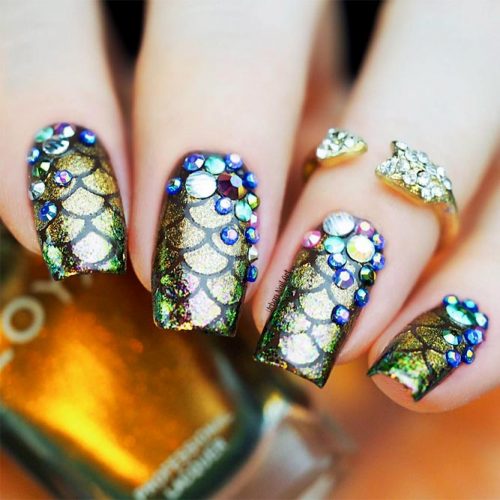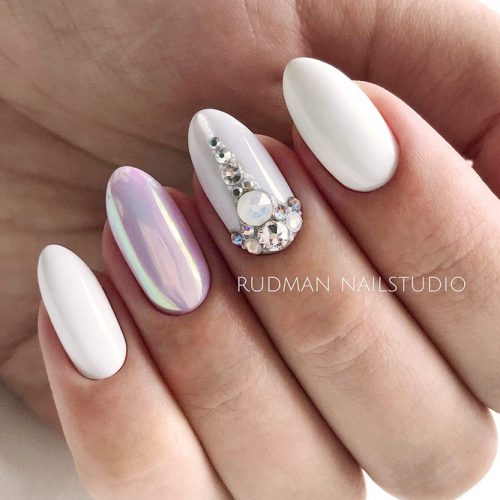 We think that these sophisticated nail art ideas will work great for special occasions like a wedding ceremony or some holiday. And pretty gems definitely glam up these nail designs.
Soft Floral Shellac Nail Designs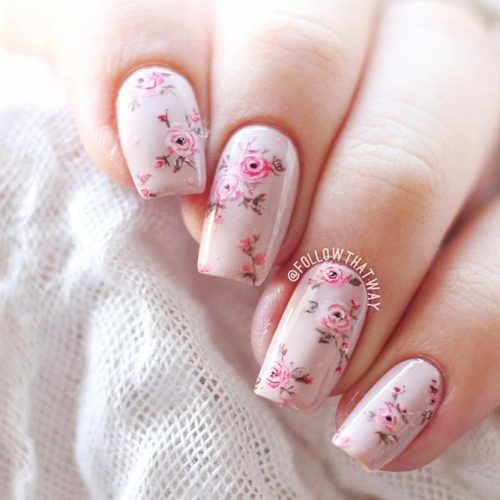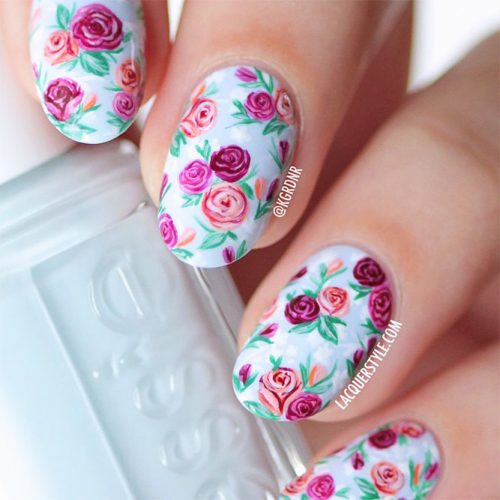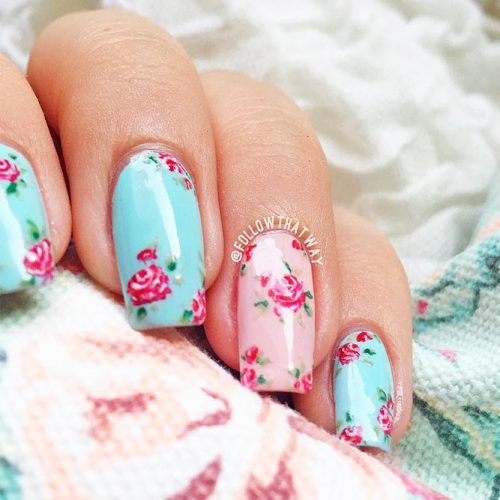 There is probably nothing more feminine for your nails than floral patterns, how do you think? Nail art ideas with flowers are soft and sweet, and sometimes it is a great addition to our image.
Pink Pastel Colored Shellac Nails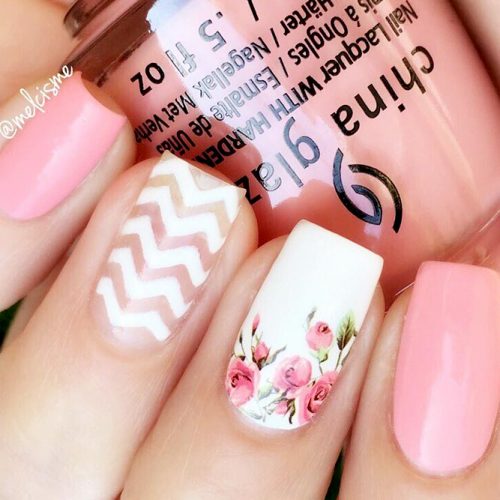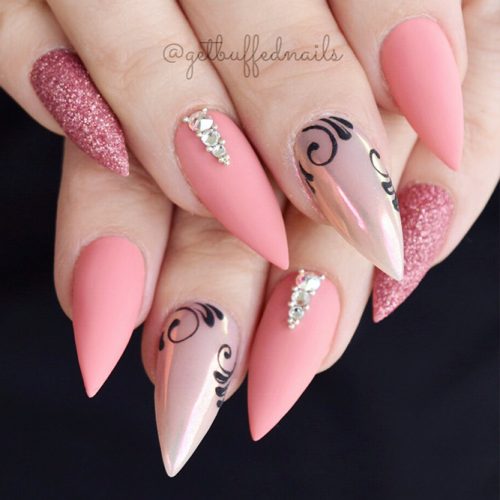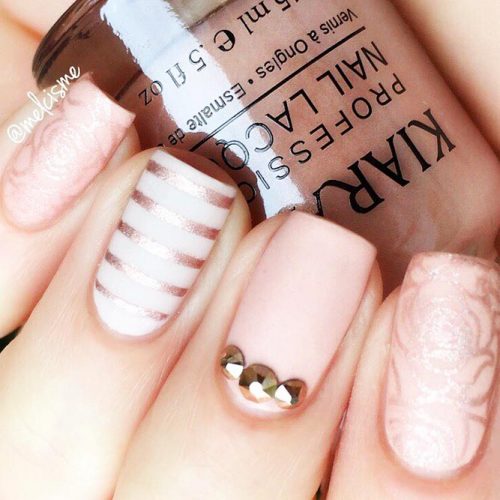 Pastel nails look so adorable that we cannot take our eyes off them. To enhance nail designs in pastel, we advise adding chevron patterns, floral elements, and some sequins to them.
Shellac Nails With Glitter Accents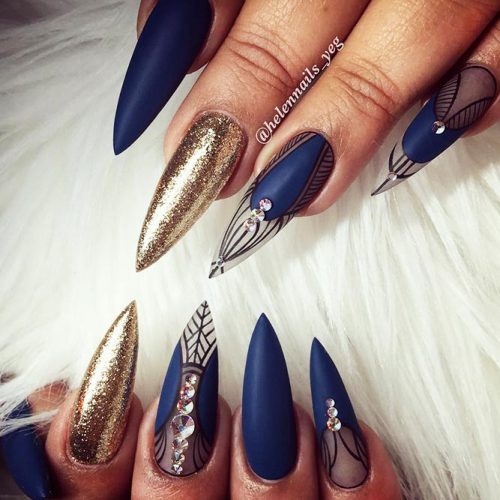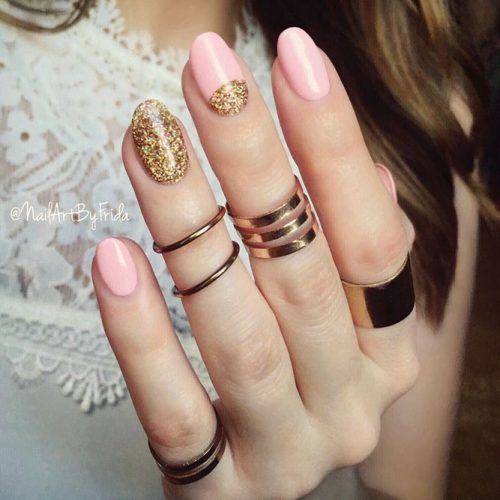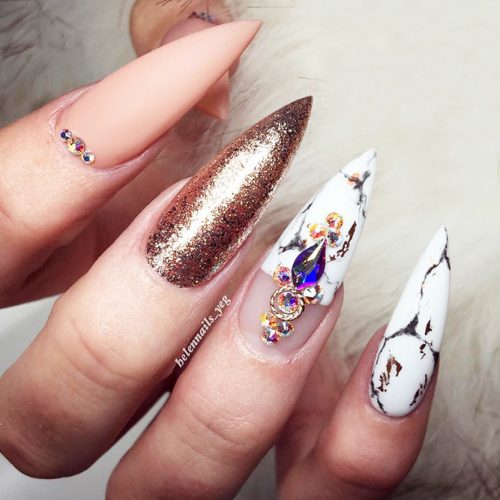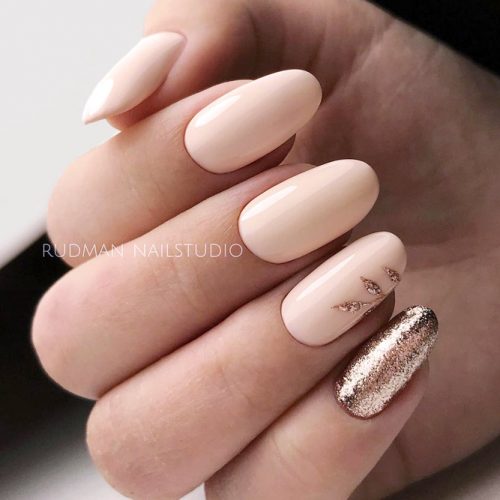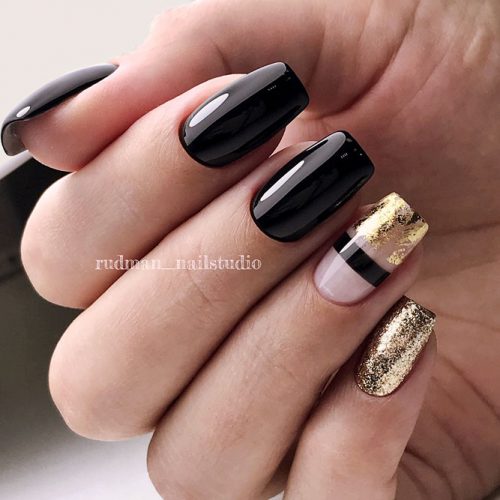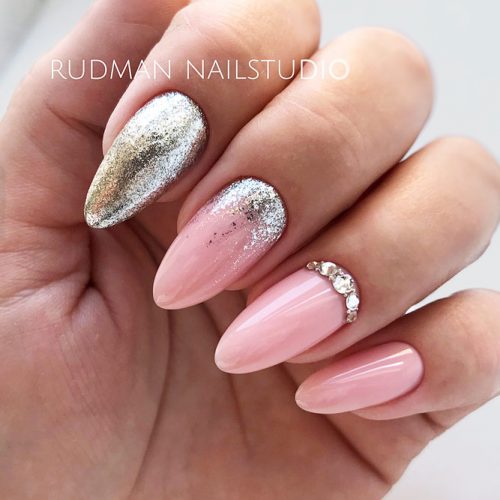 Glitter accents will come in handy when we think that the nail design looks awesome, but something is missing. Would you rock one of these cool nail art ideas?
Shellac Nails With Gold Foil Design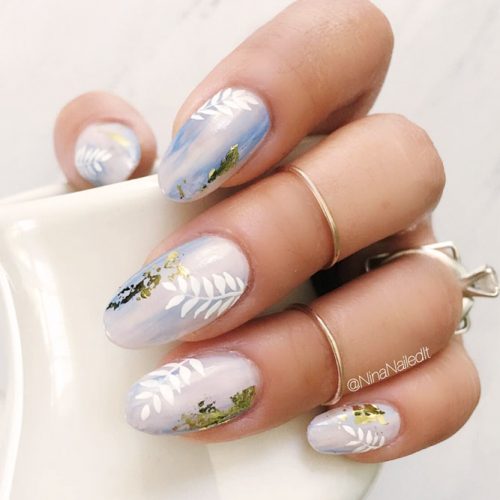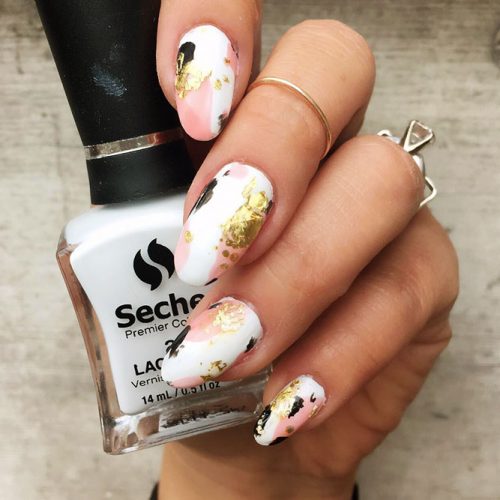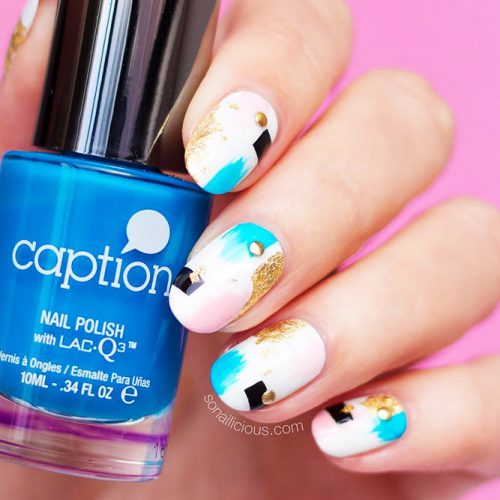 Using gold foil for your manicure is so simple that even an amateur can do it. And just look at these stunning results! Sparkling gold elements can embellish any nail designs.
Geometric Shellac Nails Designs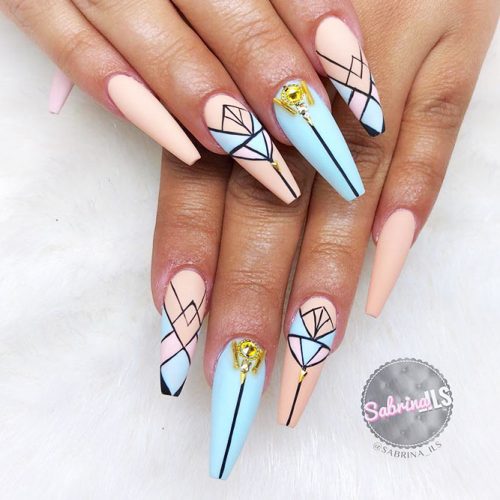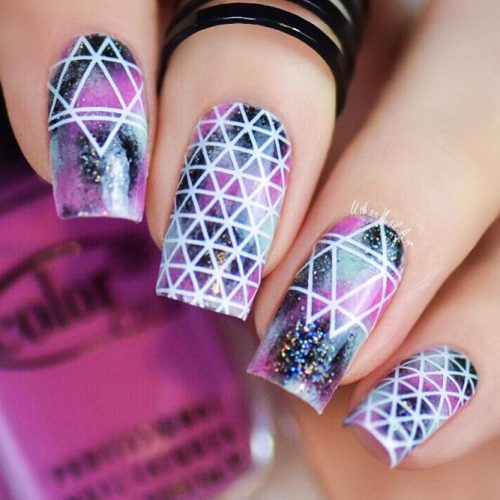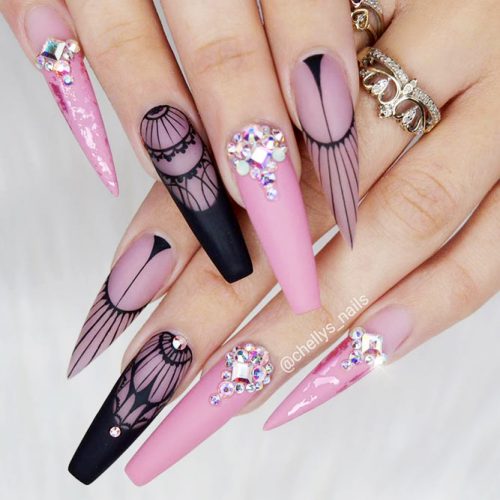 With each season, we can observe how geometric nail art becomes cooler and chicer. These patterns that seem to be so complex the moment you see them are actually easy to recreate.
Main photo by Kesterblack