Toe nail art looks as chic and beautiful as finger nail art, and the procedure is practically the same. It just takes some practice, and your toe nails will look flawless. The numerous styles allow your toe nails to be perfect for any occasion and match your mood, image, and personality.
Cute Crystal Toe Nail Designs
Source: esnail_japan via Instagram, fulbloom_emi via Instagram, studiya_krasoti_sharmel_ via Instagram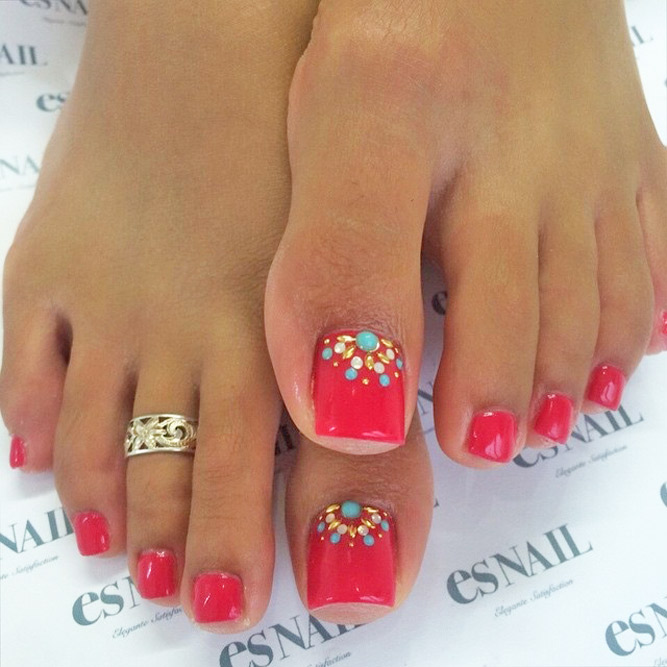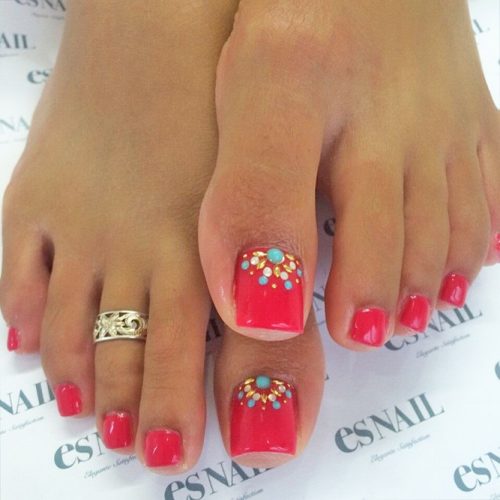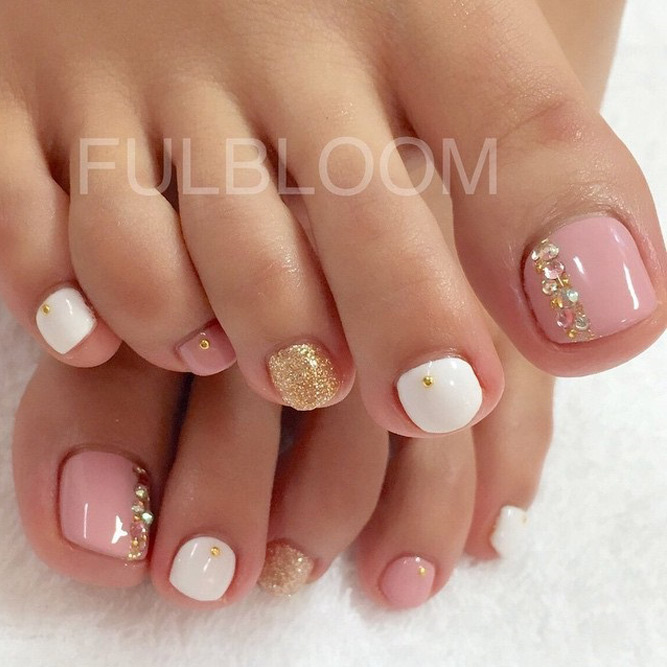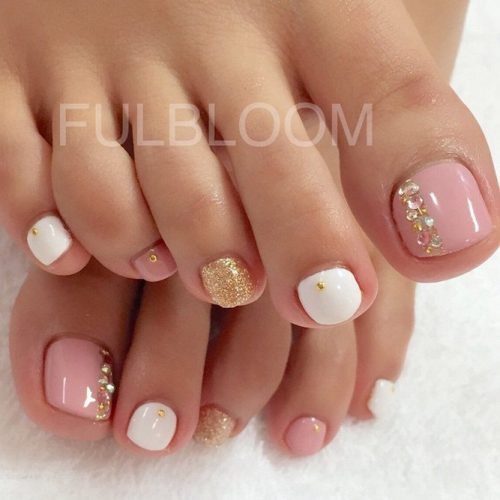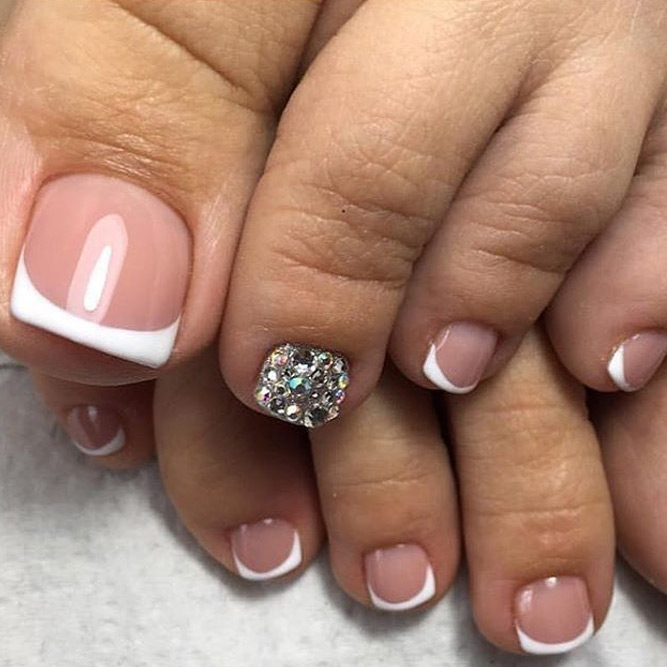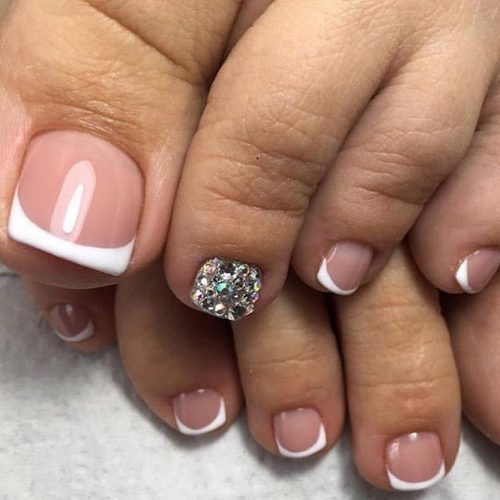 It won't take you much time to master nail art. Just be patient, and your toe nails will look more and more adorable every time.
Source: katerinabrych via Instagram, alena_andreeva_nail via Instagram, amidalanails via Instagram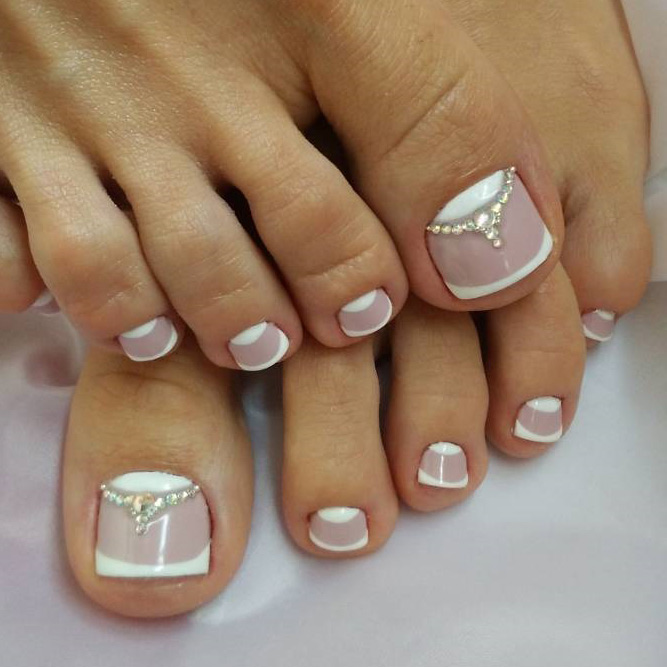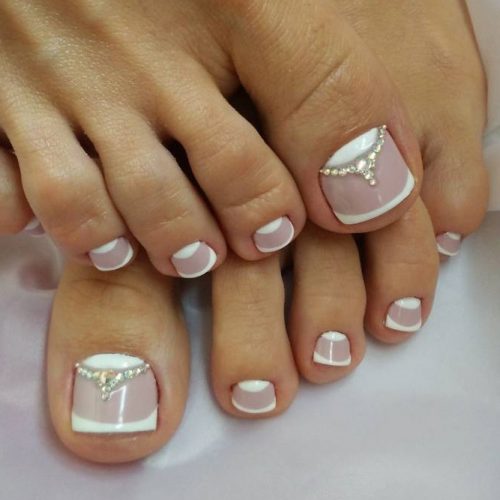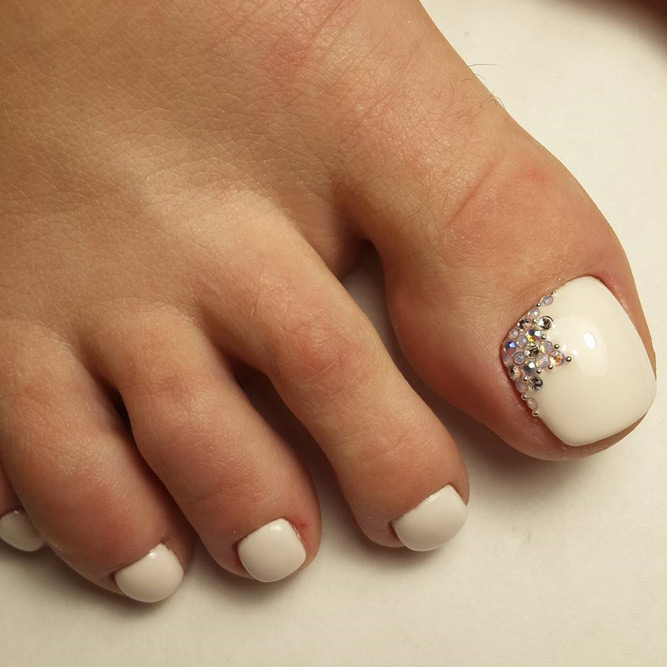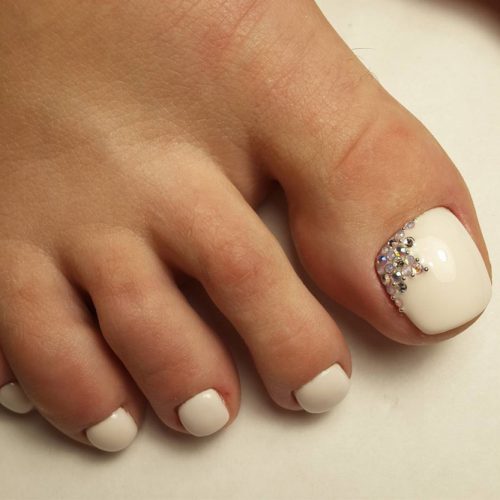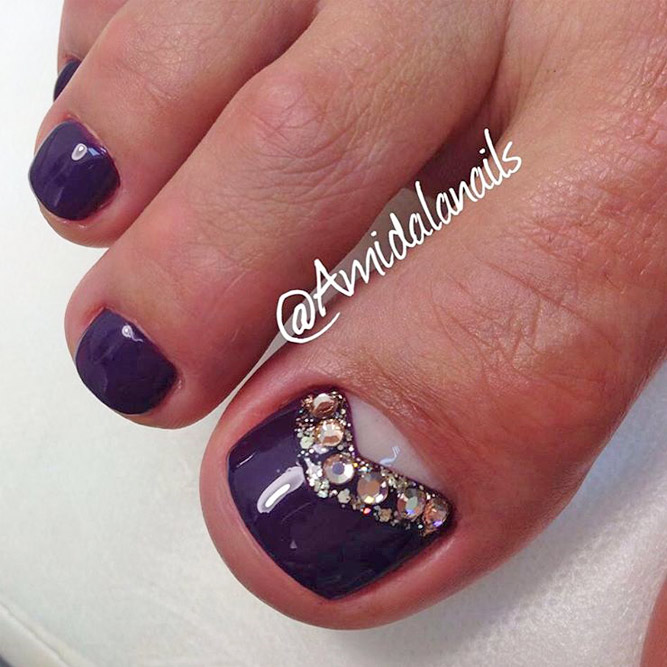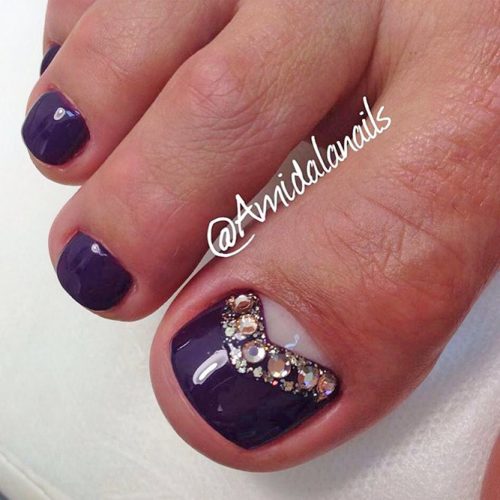 This season fall nail designs are as fun and daring as summer nail designs to improve your mood when the weather is gloomy. Also, don't forget to add some accessories for a lovelier look. Have a good time!
Pretty Patterned Toe Nail Arts
Source: lee_artist2016 via Instagram, blackbeauty_jji via Instagram, anechka_nail1023 via Instagram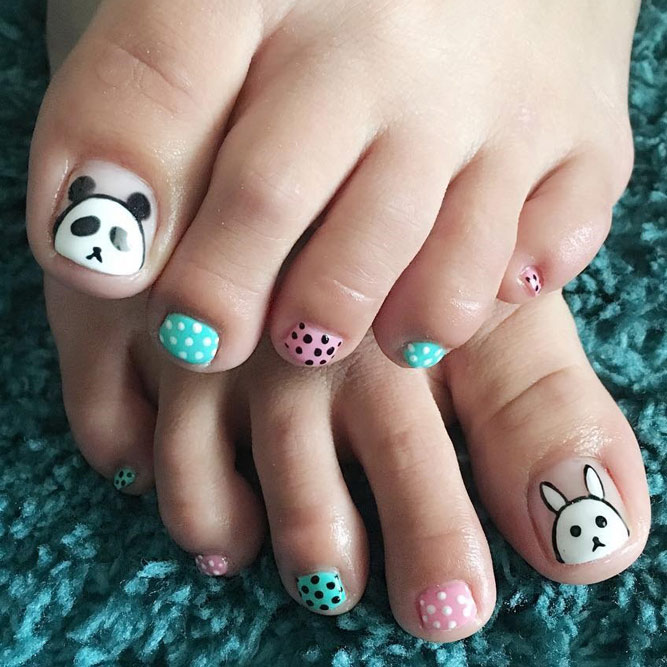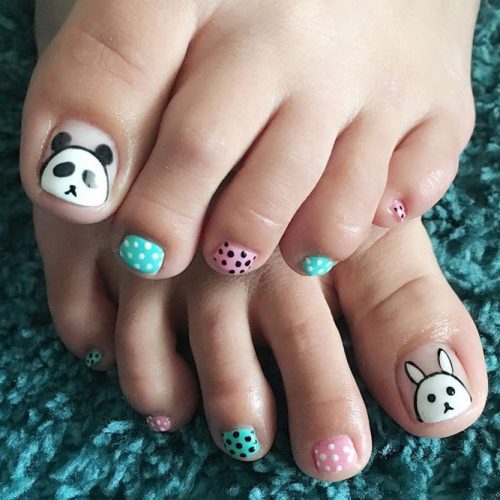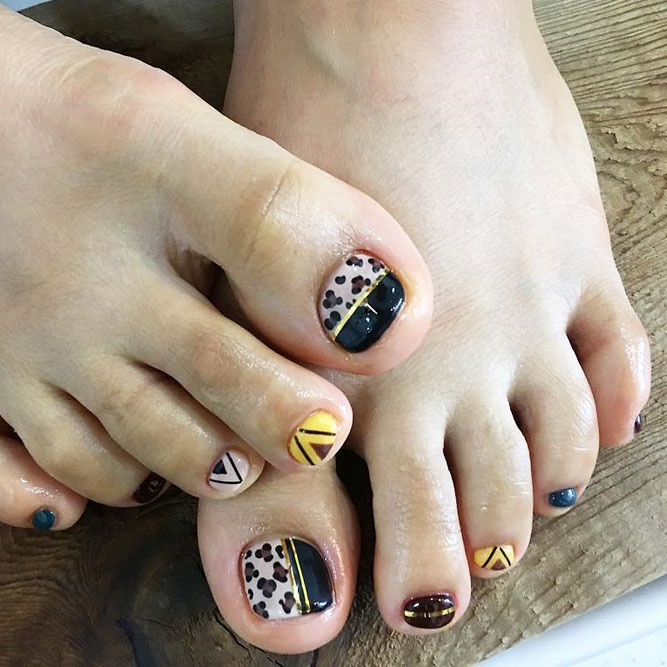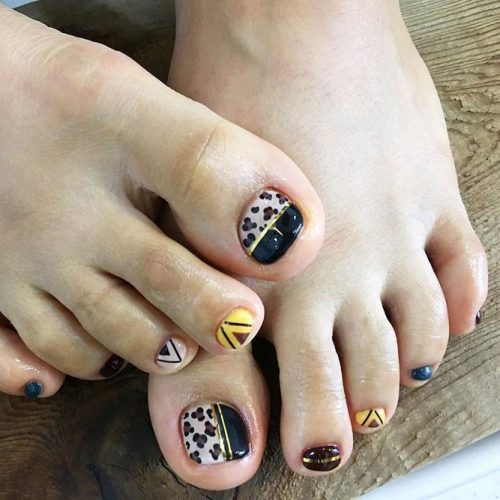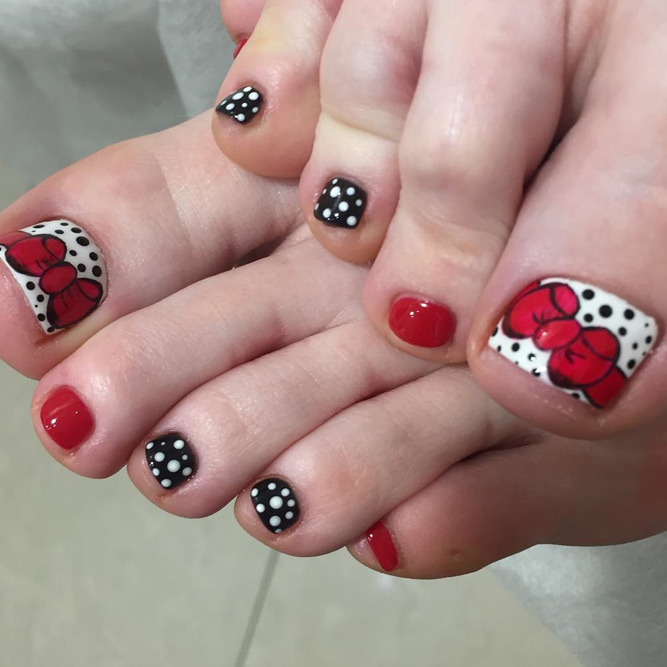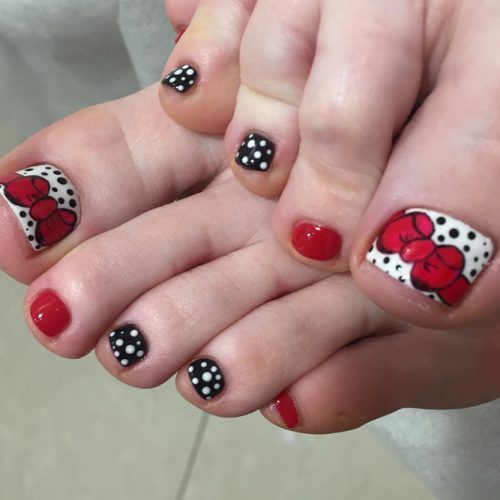 Source: ittan912 via Instagram, haruharu_nail via Instagram, aico_1220 via Instagram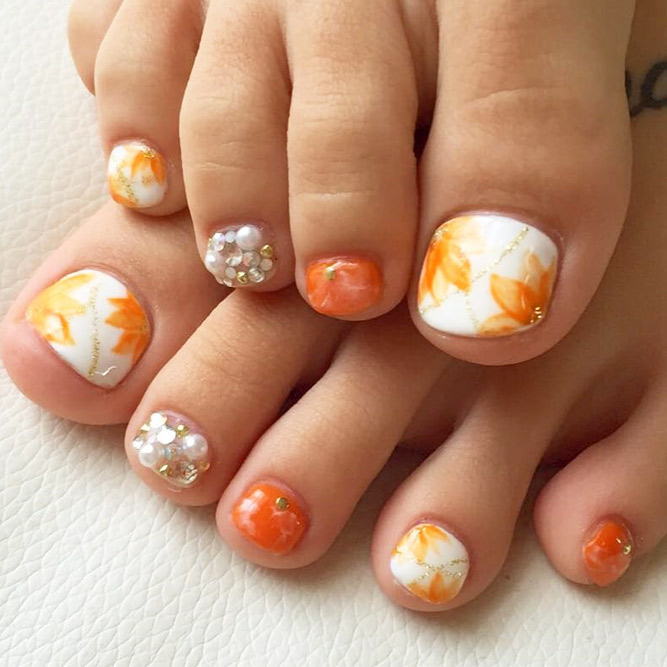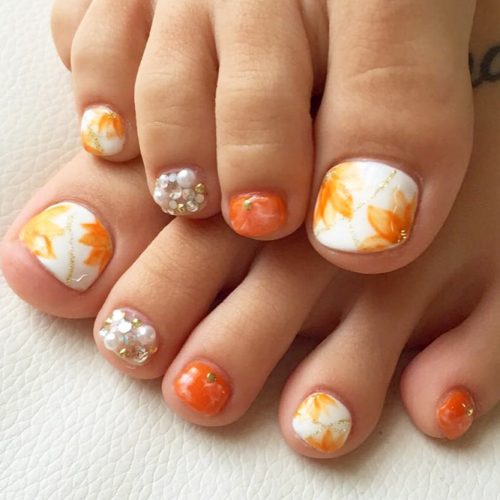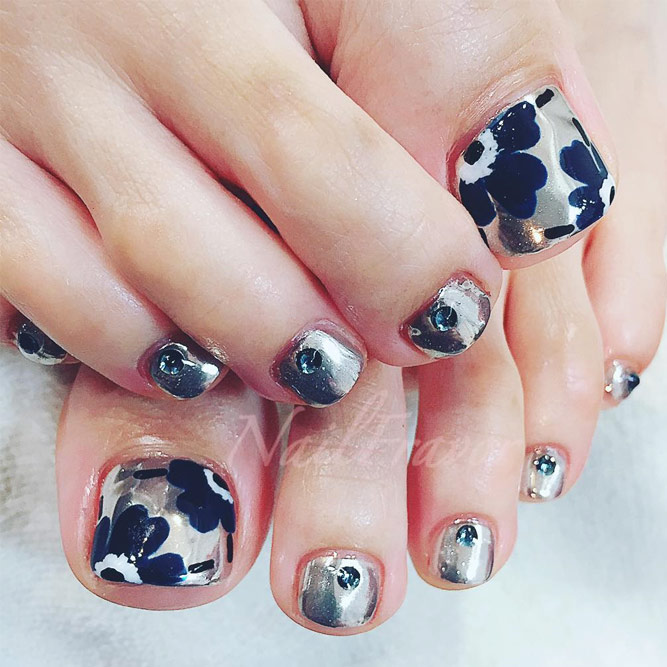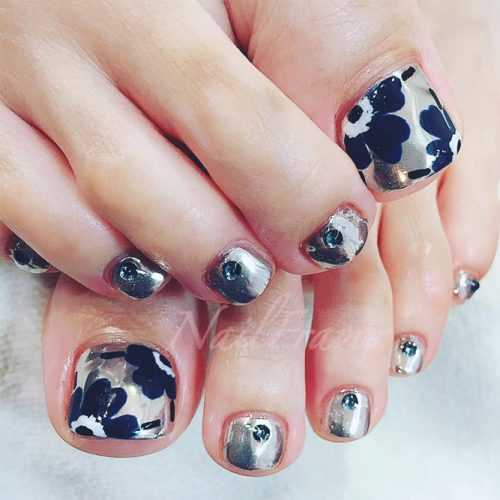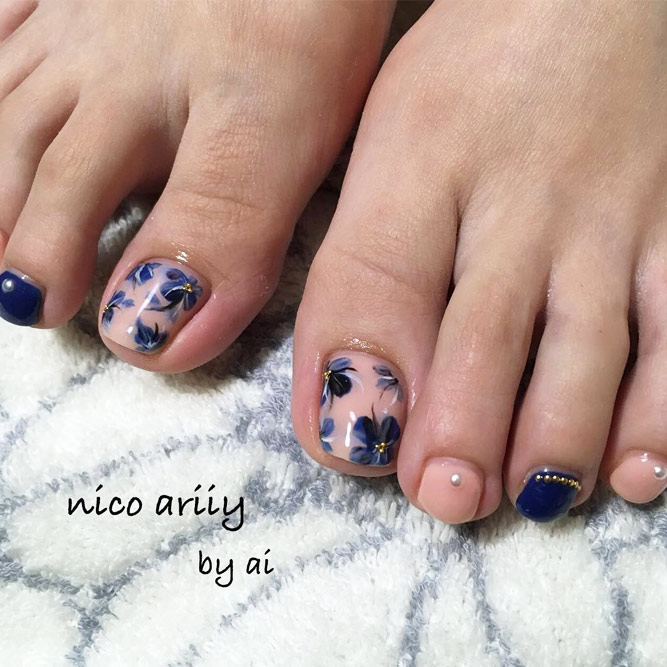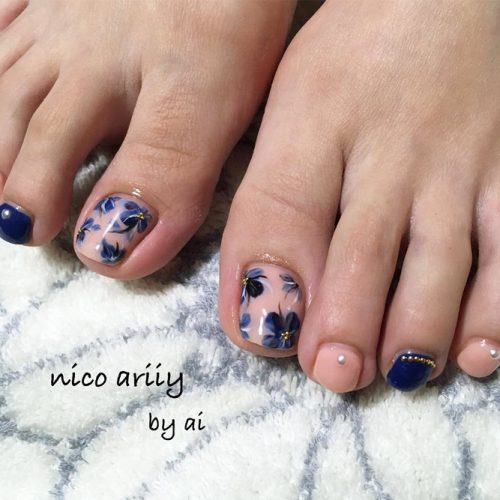 If you can't think of anything specific to embellish your toenails, then patterned nail art is your way to go. You can opt for animal print, for instance, which has made a huge comeback recently. Or, get away with a polka dot pattern and accentuate a couple of nails with cute bows or animal faces.
A floral pattern is also an amazing option for those who are looking for pretty girlie toe nail art ideas. Besides, you can adorn your pedi with rhinestones of various sizes, shapes, and colors for a glamorous turn.
Creative Toe Nail Arts
Source: manikur_pedikur_gellak_minsk via Instagram, playfulpolishes via Instagram, richenail via Instagram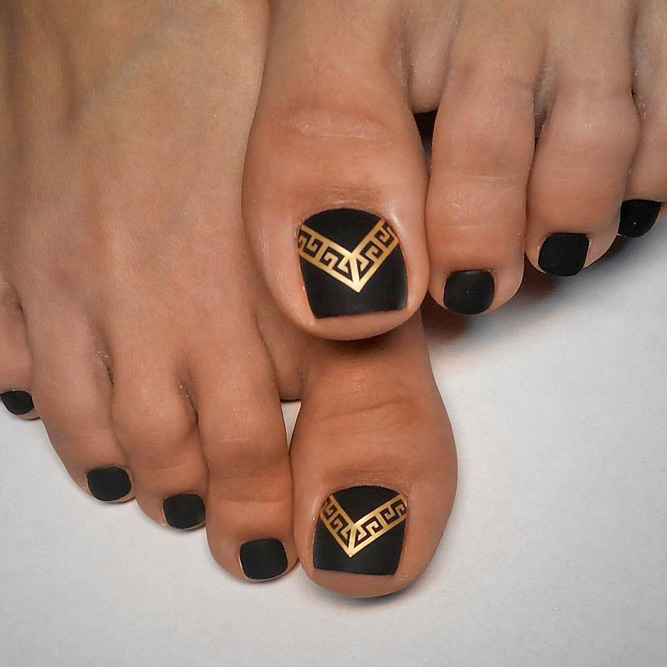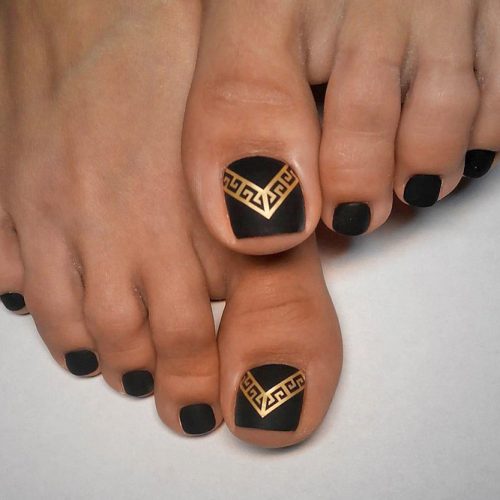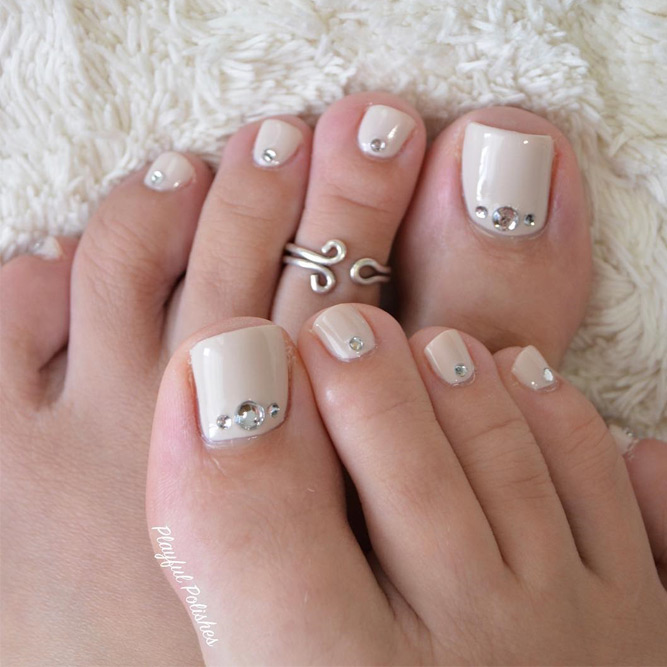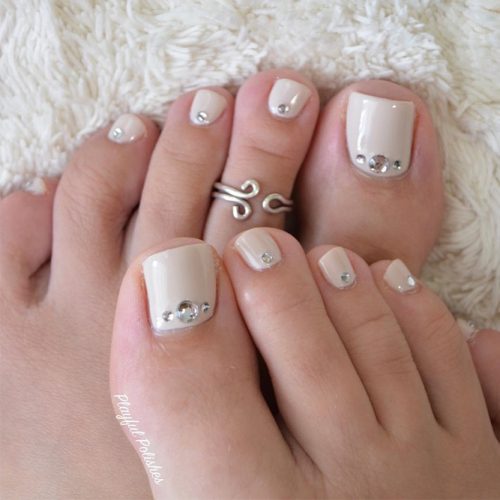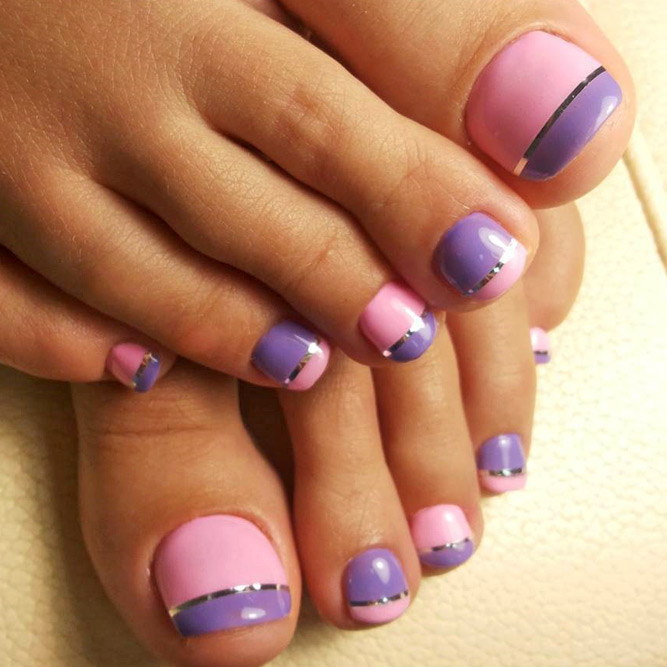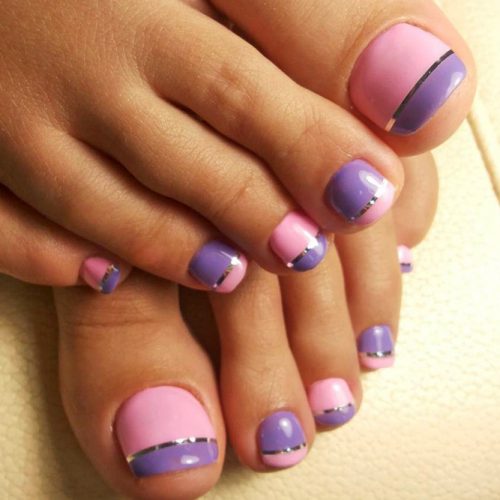 Source: cherilyn79 via Instagram, haruharu_nail via Instagram, mika.mahalo_nail via Instagram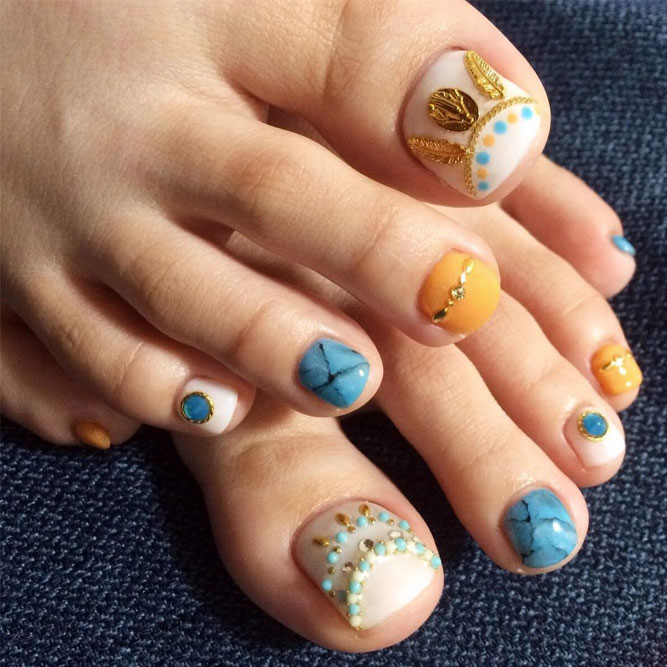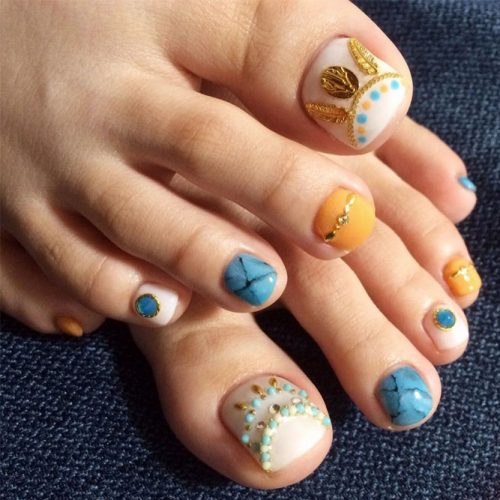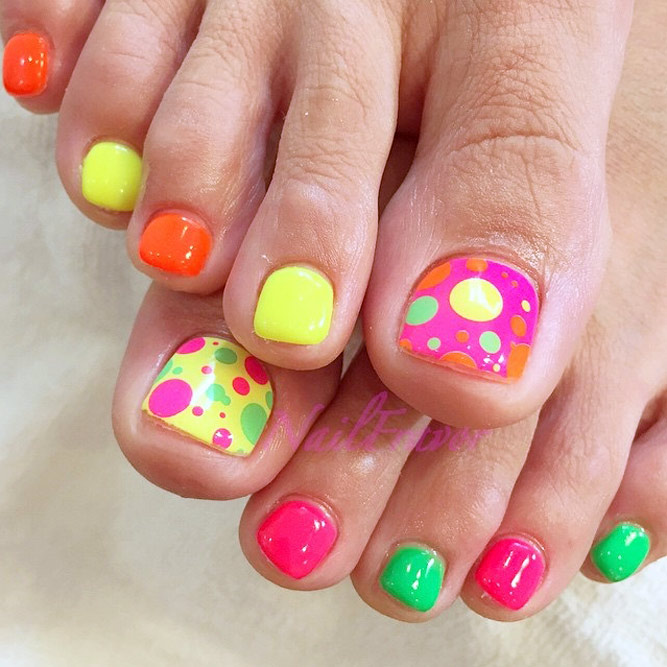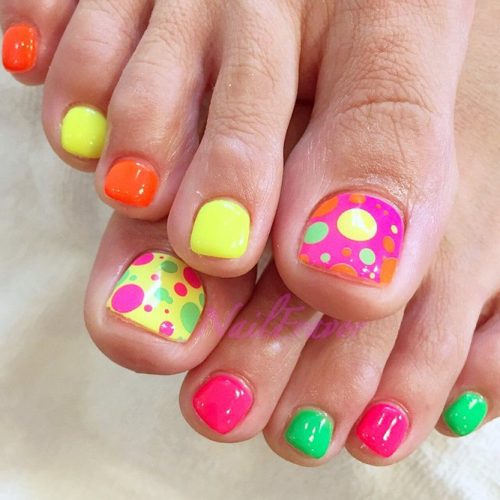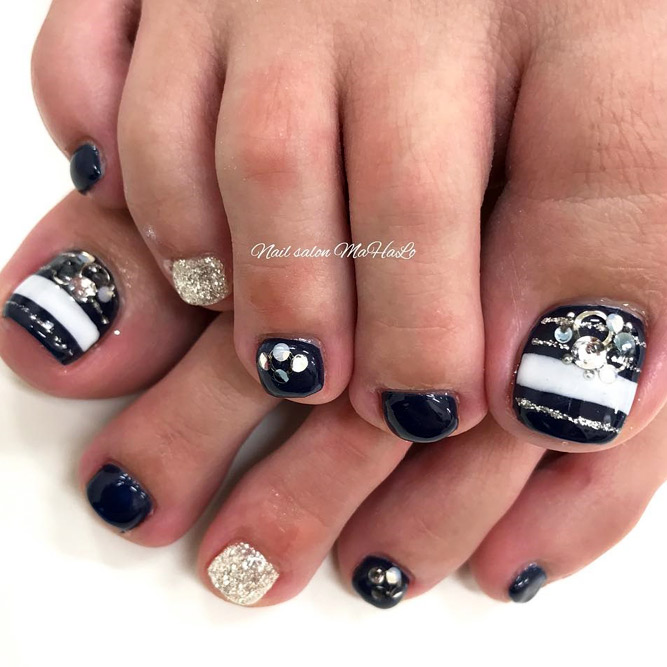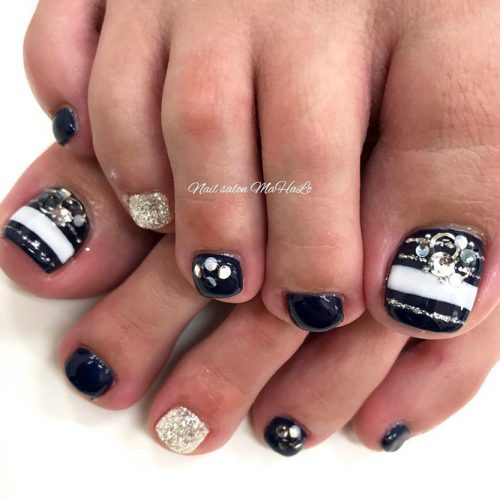 Toe nails art is an awesome way to express your creativity and exquisite sense of style. Garnish your pedi with the Roman pattern, rhinestones or striping tape to give them a sophisticated touch.
The timeless black and white combo can gain a modern and chic twist when decorated with rhinestones and glitter. If you choose boldness over elegance, paint your toenails in neon colors and sprinkle some confetti atop. Are you into boho style? Why don't you garnish your pedicure with the dream catcher nail art then?
Fresh Toe Nail Art Ideas
Source: pedicur_salavat via Instagram, leonovastudio_nails via Instagram, agent_nogti via Instagram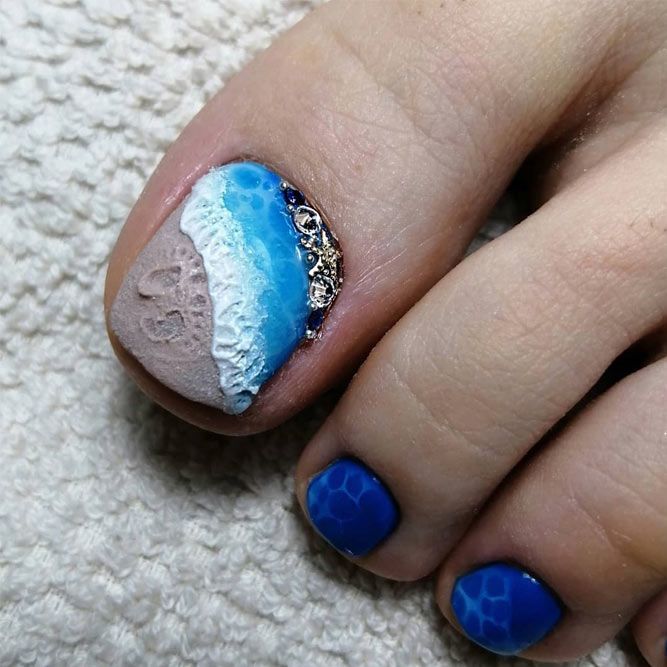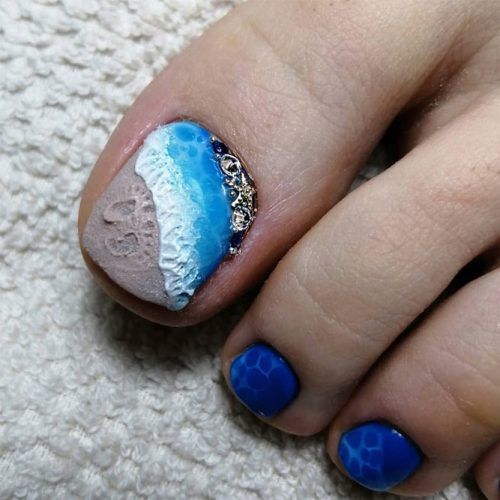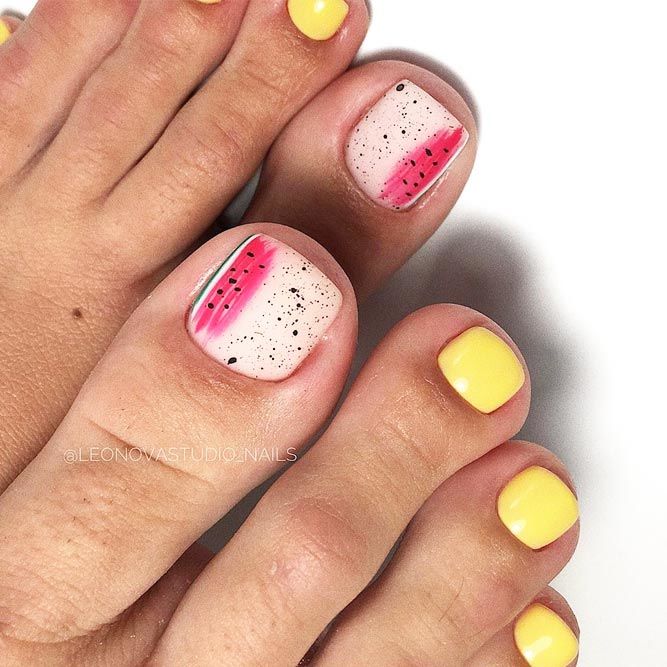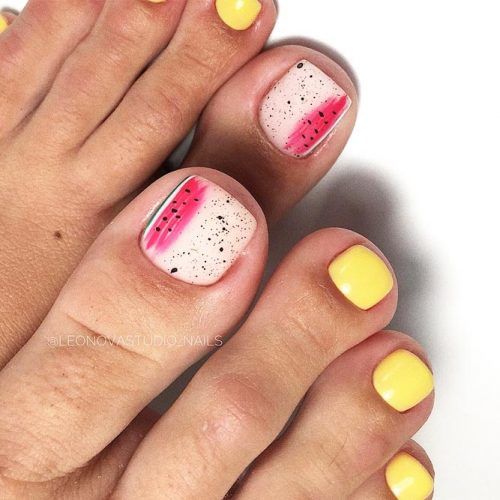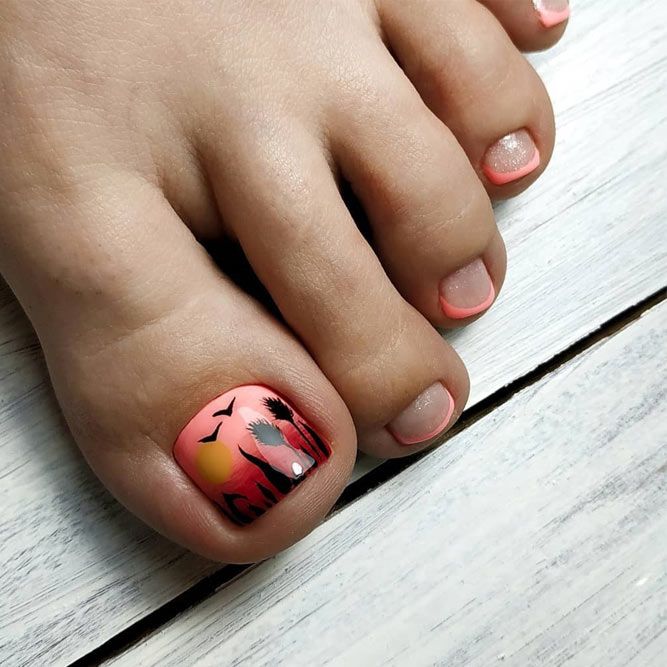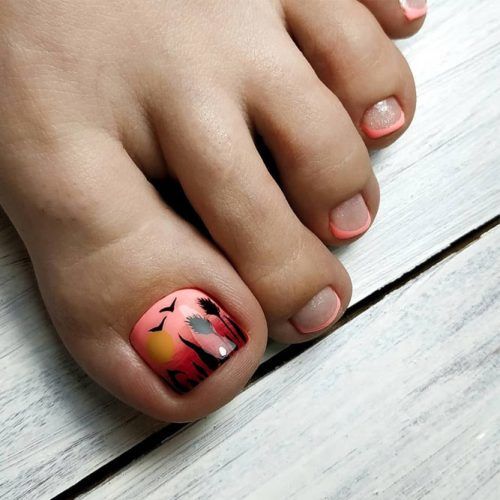 Source: svetlana.halan via Instagram, kristina_nozdrina via Instagram, morokovaolga via Instagram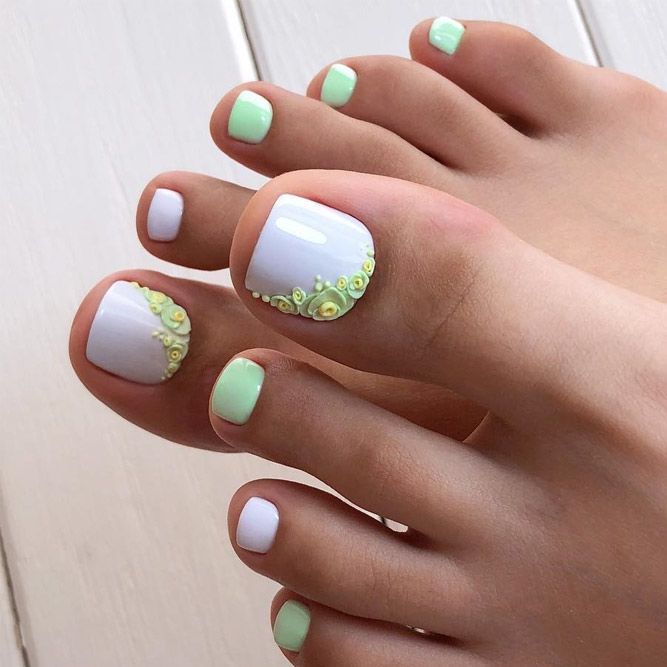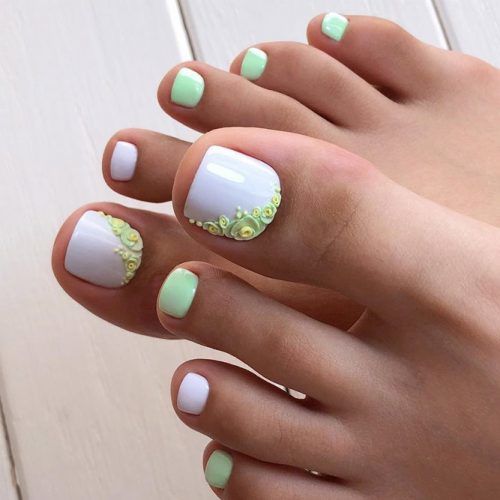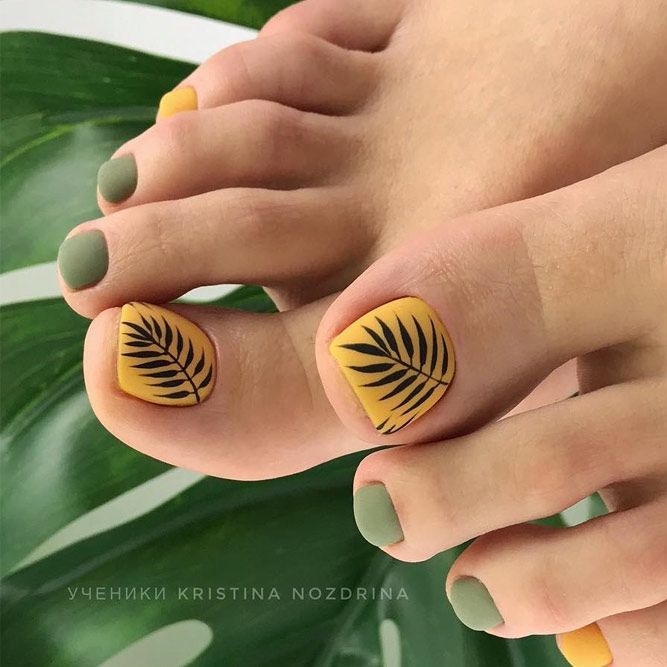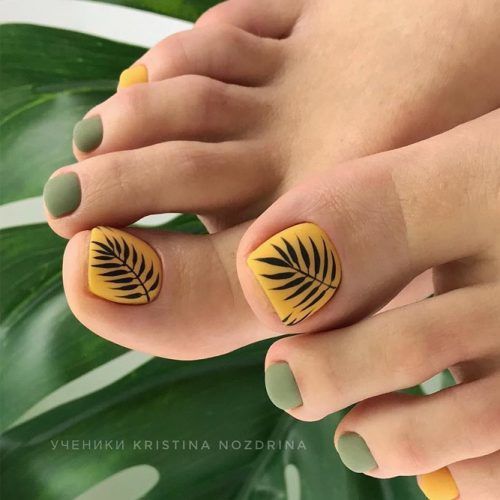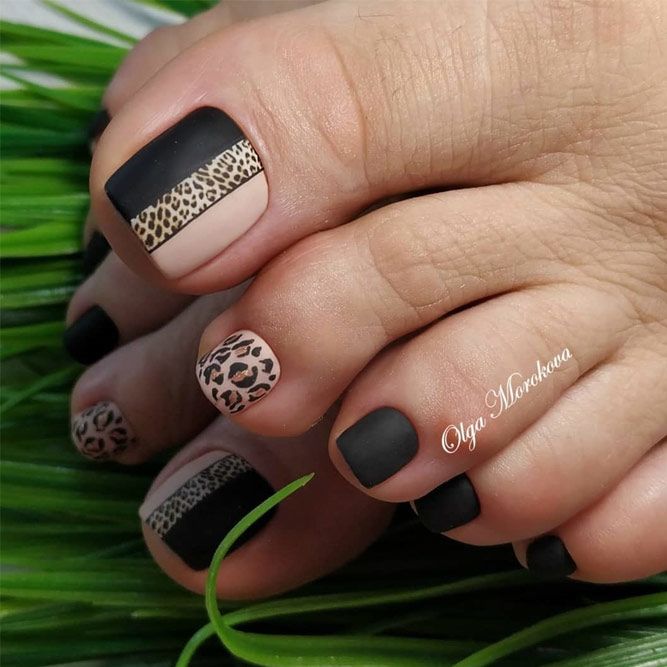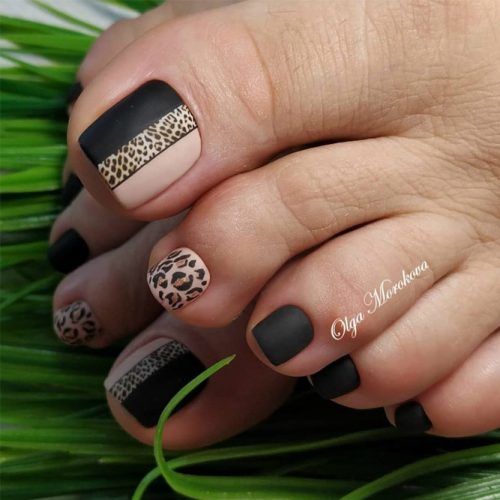 Summertime provides plenty of ideas for your pedicure. Melon yellow nails with watermelon accents, sandy beach 3D nail design with ocean waves and colorful French with sunset nail art look fresh and breezy on your toenails.
Another nail inspiration that summer gives us is tropical design. Whether you go with a leopard pattern, a palm branch depiction or floral 3D nail art, you can rest assured that your pedicure won't go unnoticed.
FAQ: Toe Nail Art
What are the steps in pedicure?
Remove your previous nail polish.
Soak your feet adding bath salt.
Scrub your feet using a pumice stone or a foot file until your feet feel smooth.
Trim and cut your nails. Shape your nails with a nail file.
Apply cuticle oil.
Apply foot cream and massage your feet.
Use polish remover to clean your nails. Grab toe separators and apply base coat, then apply nail polish and top coat.
How do you French tip your toenails?
After you applied your base color, take your white polish and do a straight line all the way across.
Take a brush dipped in acetone to clean up the smile line.
Repeat on each nail.
Apply top coat.
Apply cuticle oil.