Trendy summer nail colors are not the same every season. Yet, they have some things in common that cannot go unnoticed.
Summer nail art tends to come in brighter hues, comparing to other seasons. It's because we always associate the summer with fun, sun, and rest.
Ask any stylist, and he or she would tell you that your summer mani is supposed to accentuate your tan.
When picking a summer nail design, make sure it will match with the one on your toenails, not only with your outfit.
Now when the basics are clear let's discover the latest summer nail colors and trends in nail art.
Tropical Sunset – Gorgeous Shimmery Shade For Pale Skin
Source: nailsinc via Instagram
In this picture, you can see one of the sassiest summer nail colors for pale skin. This shimmery coral hue called Tropical Sunset does have some vacation vibes. And if your skin is pale, a tip: always pick reds, corals, and pinks with some blue undertones.
Juicy Lime Green Nail Design
Source: woman.nails1 via Instagram
Is there anything more refreshing on a scorching summer day than a sip of cool lime juice? How about incorporating it into your mani? Bright lime
green nails
perfectly suit summer ambiance, especially when combined with pale summer nail colors, such as pastel pink. To give your manicure a contemporary twist, rub chrome powder over a couple of nails.
Bright Red Orange Shade For Bold Girls
Source: tanya_wish via Instagram
Are you looking for a way to enhance your perfect summer tan? Try to play around with the color of your mani. Red and orange hues are known for making your skin look much more tanned than it actually is. So, why not take advantage of it and paint your nails in the combination of both colors? A pretty flower design will serve as an ideal accompaniment to such a mani.
Summer Nail Colors 2019: Perfect Combination
Source: nails_bychels via Instagram
Do you know what the summer night sky over a tropical island looks like? It's a real barnburner, isn't it? It reminds of chillout evenings on the sandy beach, light breeze styling your hair and absolute peace of mind. Even if your vacation isn't going to happen any soon, you can at least have a depiction of it on your nails. Thoughts are material, after all.
Light Up Your White Nails With Sparkly French
Source: nailsbynemo via Instagram
The white color works pretty much the same as such summer nail colors as orange and red – it can boost your tan significantly. Besides, this pure airy color is an ideal solution for boiling summer weather. Though, you may find painting your nails in a solid color a bit boring. Hence, cover the tips with sparkly nail polish, thus resulting in a modern take on the classic
French manicure
.
Soft Pastel Nail Polish Colors: Light Coral
Source: nailartemarilia via Instagram
Any shade of coral is a win-win solution for summer. It's exceptionally flattering for sun-kissed skin and can fit any occasion, from casual to dressy. Light pastel coral hue looks low-key yet attractive. Shimmery and design accents on certain nails add an intricate turn to your manicure.
Popular Summer Manicure – Charming Daisies On Blue Base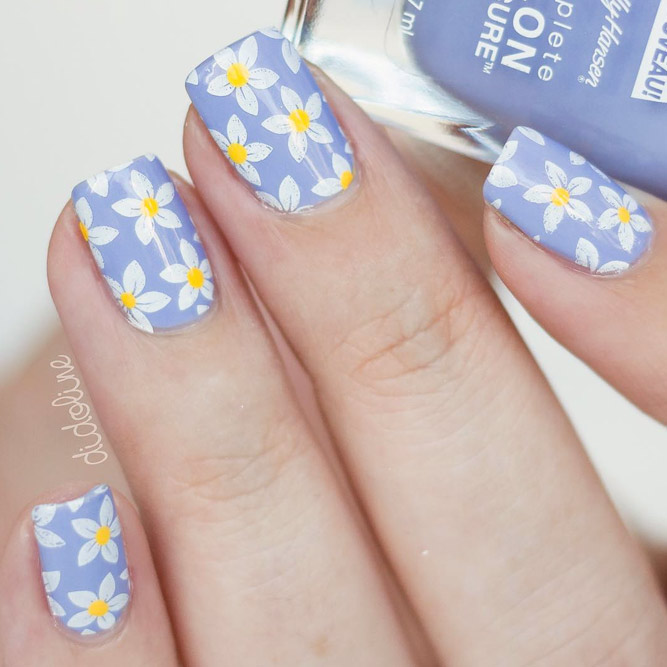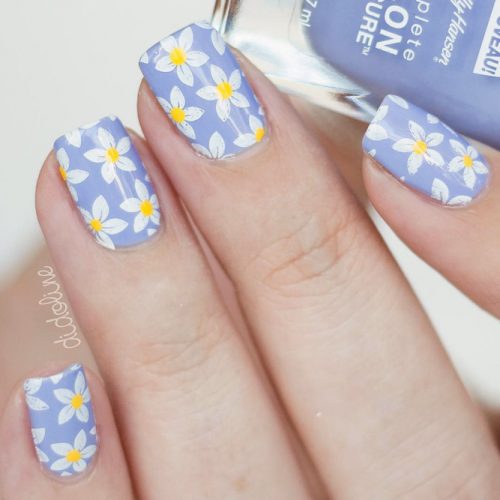 Source: didoline via Instagram
Here's the classic summer manicure that will arguably never go out of fashion. Crystal white daisies on a light-blue base may represent anything from clear summer sky with random fluffy cotton clouds and glimmering sun rays to literally these beautiful in their purity flowers scattered over the field that merges with the horizon.
Fatal Red And Pink Shades For Extra Girly Manicure
Source: 1masternails via Instagram
Reds and pinks are probably the most popular summer gel nail colors. And there are so many bright and alluring nail lacquer shades that anyone can find something flattering for her and to her taste. Or show off all shades you have like in this pic.
Shimmer Amber – One Of The Best Summer Nail Colors For Tan Skin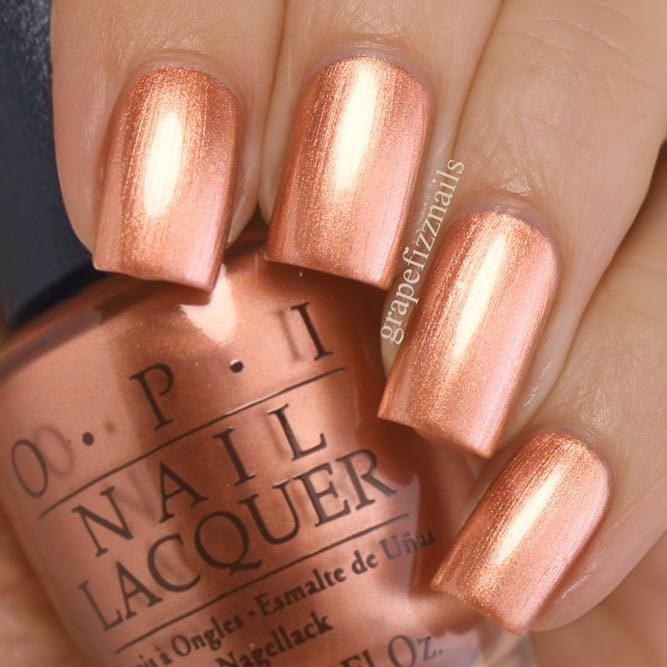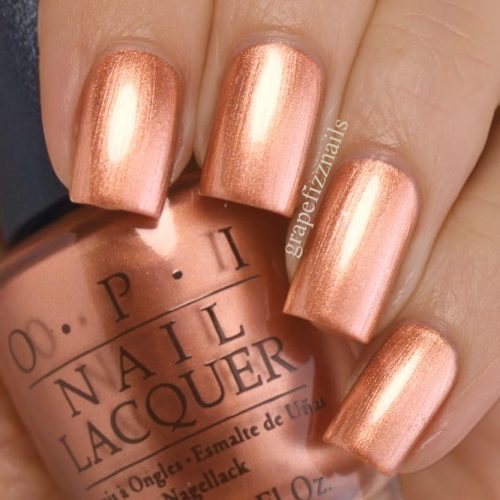 Source: grapefizznails via Instagram
Do you like this shimmer amber nail lacquer? We think that it looks stunning and it complements tanned skin very nicely. And one more reason to try this manicure: it will be the best shade to pair with a red dress. Just try, and you'll see.
Creamy Green Shade That Makes Girls Scream With Delight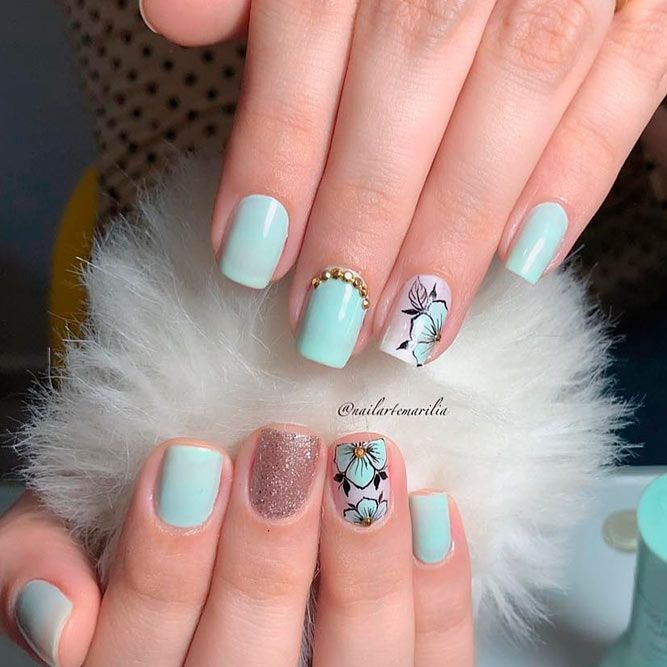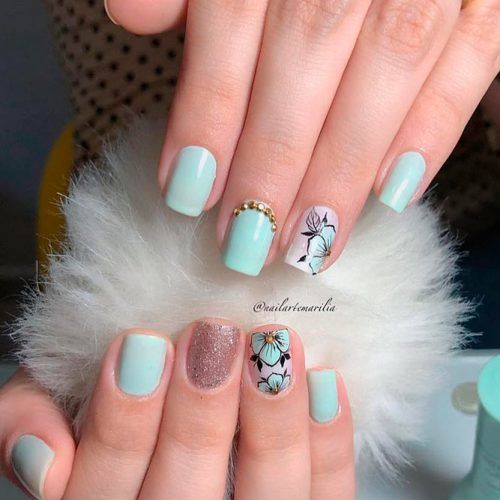 Source: nailartemarilia via Instagram
The Tiffany blue color has been all the rage for almost two centuries now, which is insane if you think about it. Of course, it has set off many variations adjusting to current trends and preferences. This light green manicure with flower design and shimmery accents pays tribute to the modern fashion while the rhinestones arch epitomizes the main line of the brand.
Hot Orange Gradient For Summer Manicure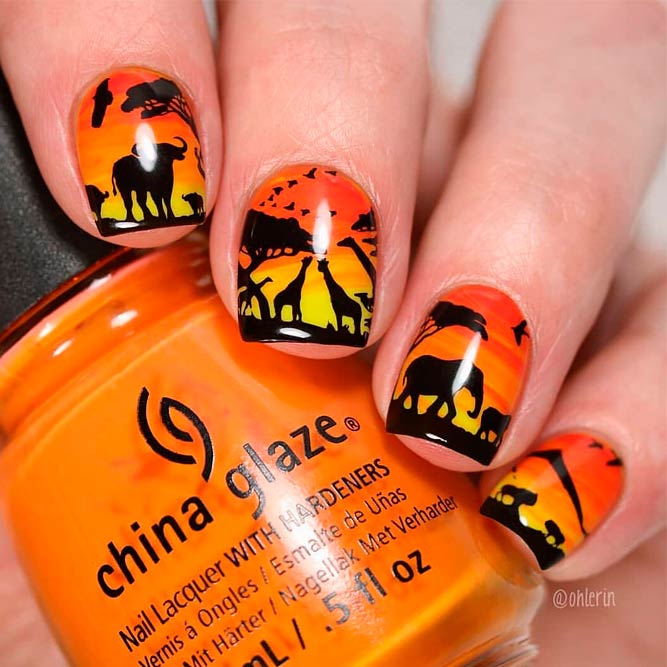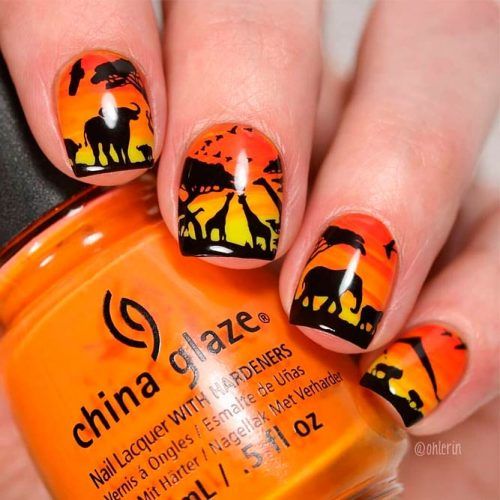 Source: ohlerin via Instagram
Do countries where summer never ends fascinate you? The torrid sky glows with hot colors that gradually melt into one another creating a blurry ombre effect. Wild animals walk freely throwing long shadows onto the almost molten ground. This image is surely worth being captured on your nails.
Ocean Blue For The Beachy Mood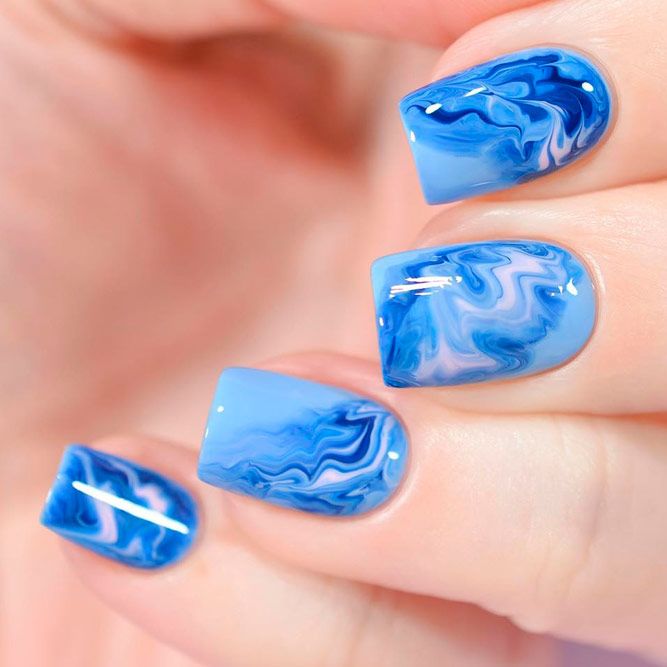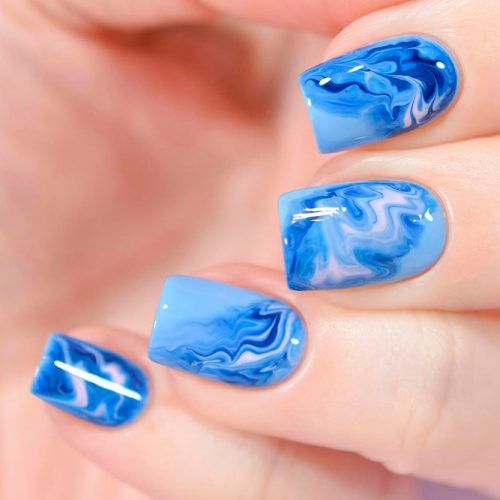 Source: tanya_wish via Instagram
This ocean blue manicure created in the water marble technique will infuse you with beachy vibes setting up the perfect summer mood. Even if you're sitting right now in a stuffy office in the middle of a buzzing megacity, it will give you a touch of breeze and relaxation.
Soft Pastel Combination To Embrace Your Beauty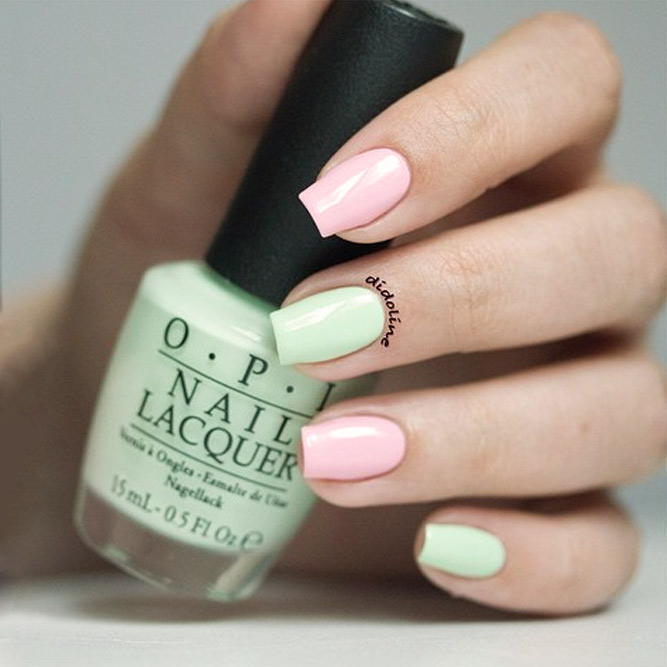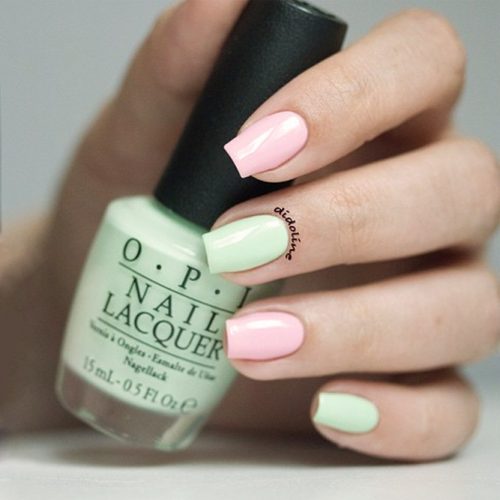 Source: didoline via Instagram
Are you a fan of pastel nail lacquer shades? Then this nail design idea might work nicely for you. Alternate mint green and soft pink for the most delicate look ever. This
nude nails
design will be appropriate for every day.
Neon Yellow For Summer Pool Party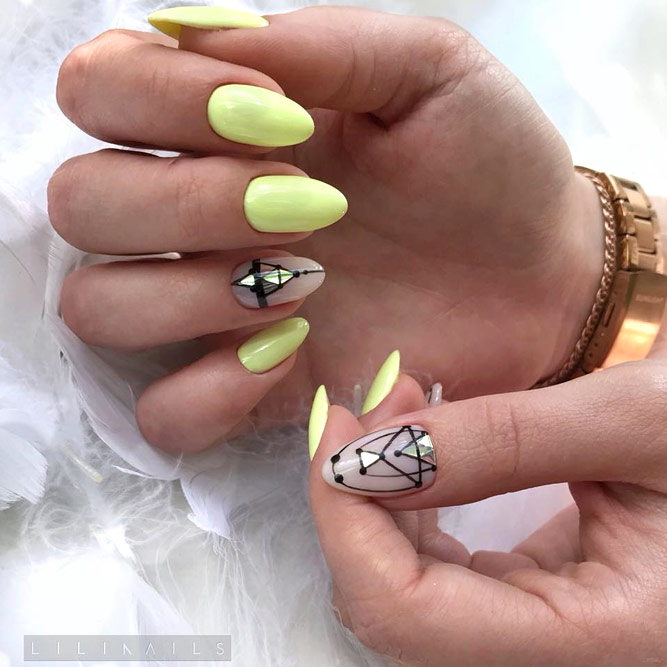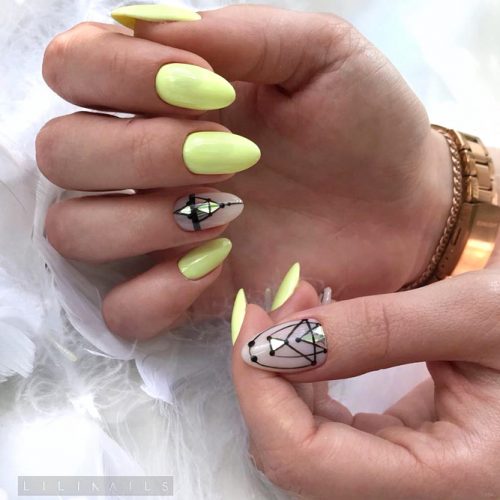 Source: _lilinails_ via Instagram
When it comes to the nail lacquer shades to rock during the summertime, what can be more amusing than neon yellow? As you can see in this picture, this bright hue pairs well with toned down, transparent accents and black patterns.
Seductive Berry Pink To Make Your Skin Shine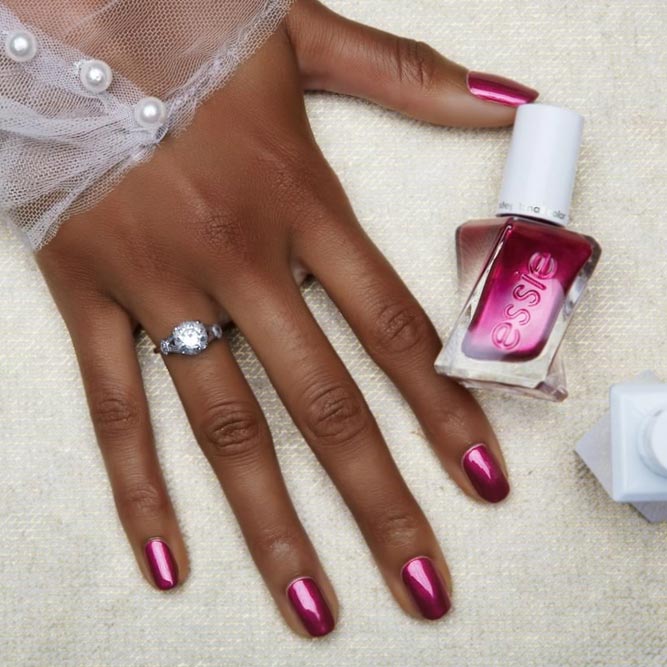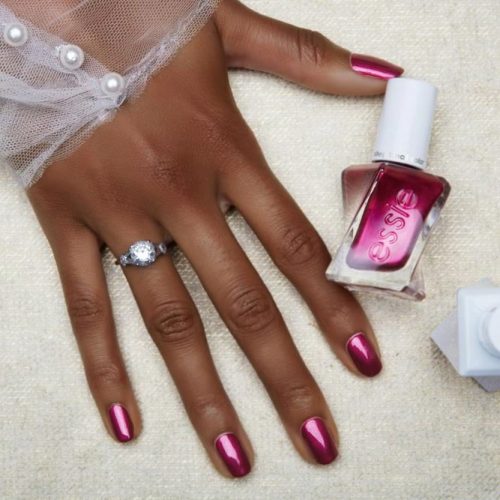 Source: essie via Instagram
If you wish to make a fashionable statement, get a nail design in berry pink like you see here and match it with a bright yellow dress. Yellow and berry pink appear outstanding when paired together.
Soft Blue Vibes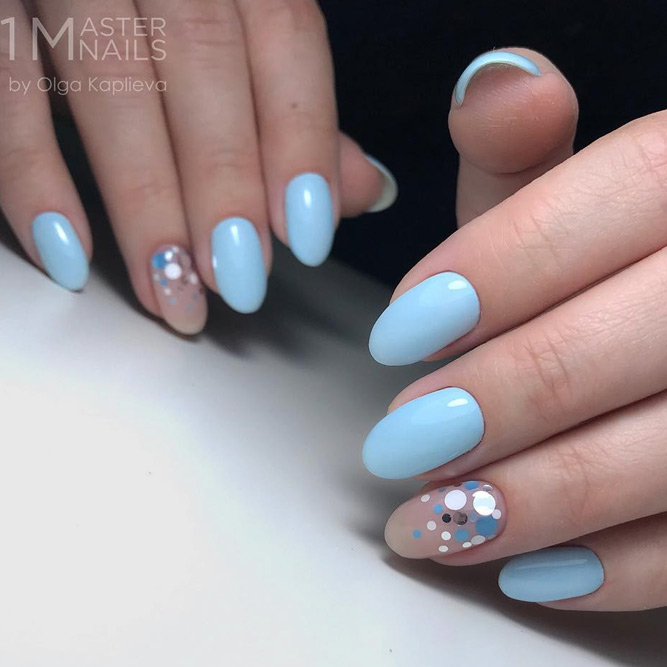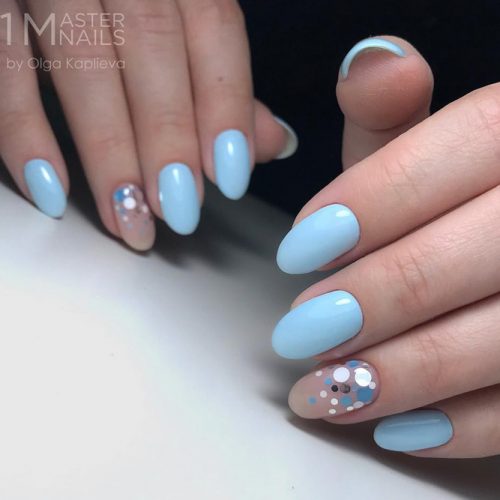 Source: 1masternails via Instagram
We find this soft blue shade very alluring. And the best thing about it is that it can work awesomely for a day in the office. Add an accent in not bright colors on the ring finger for the real glee.
Perfect Pink Nude For Dark Skin Beauties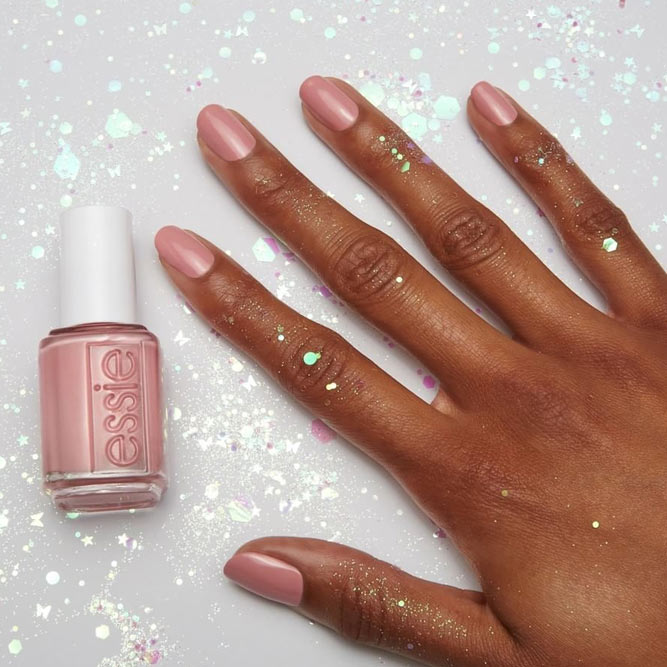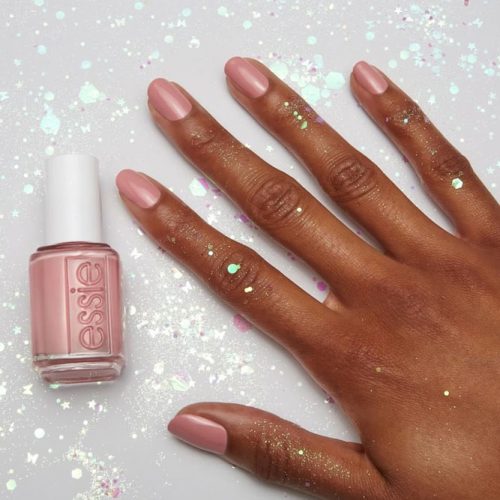 Source: essie via Instagram
This nude pink is among the trendiest summer nail colors for dark skin. This shade accentuates the beauty of dark skin and such a soft hue is also appropriate for every day. So, it is a win-win for sure.
Mermaid Blue Shades To Think About The Sea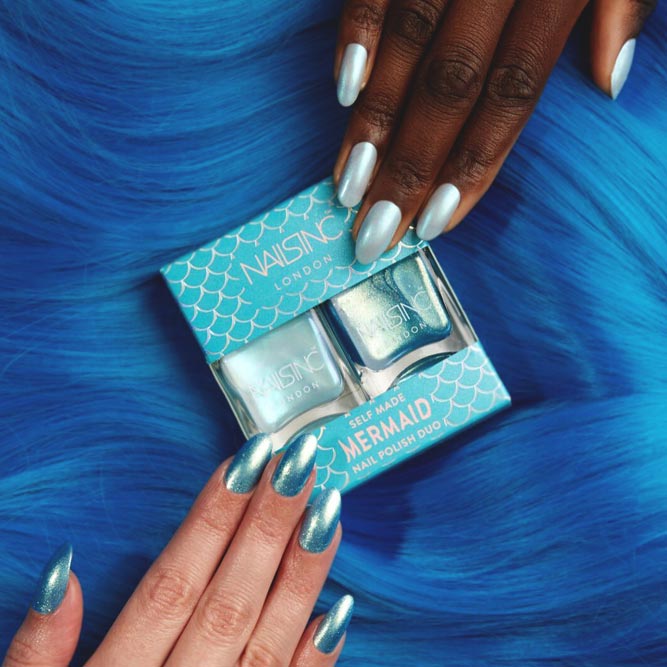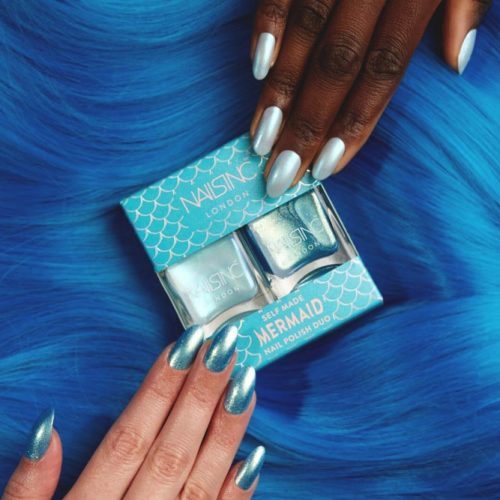 Source: nailsinc via Instagram
When it's the summertime, we all dream about a vacation with the days full of sunlight and seaside activities. Aren't these blue shades reminiscent of the sea?
Matte Black Like Perfect Base For Tropical Nail Art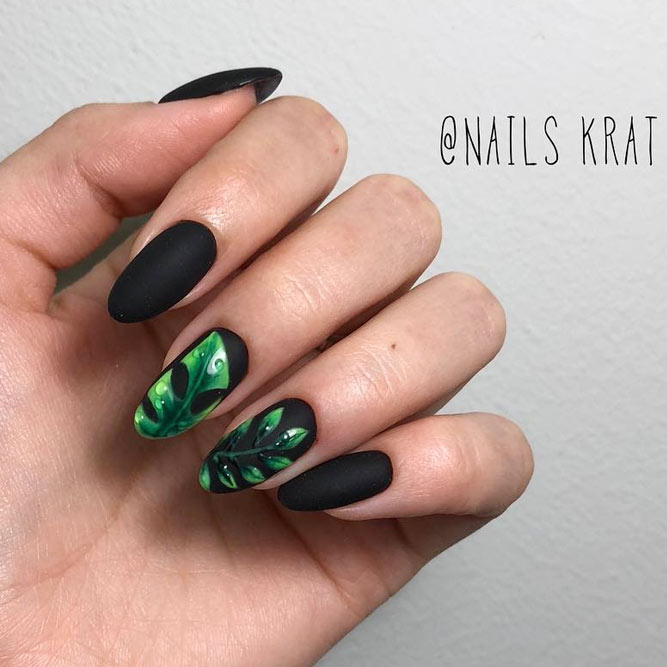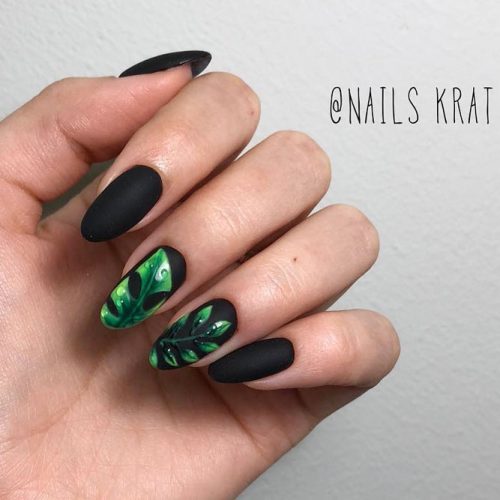 Source: nails_krat via Instagram
Who said that black is the unacceptable color for hot summer days? Just look how fresh and cool the tropical leaves look on a matte black base! We saw nothing more inspiring. And you?
Electric Blue For A Mauve Sea Nail Design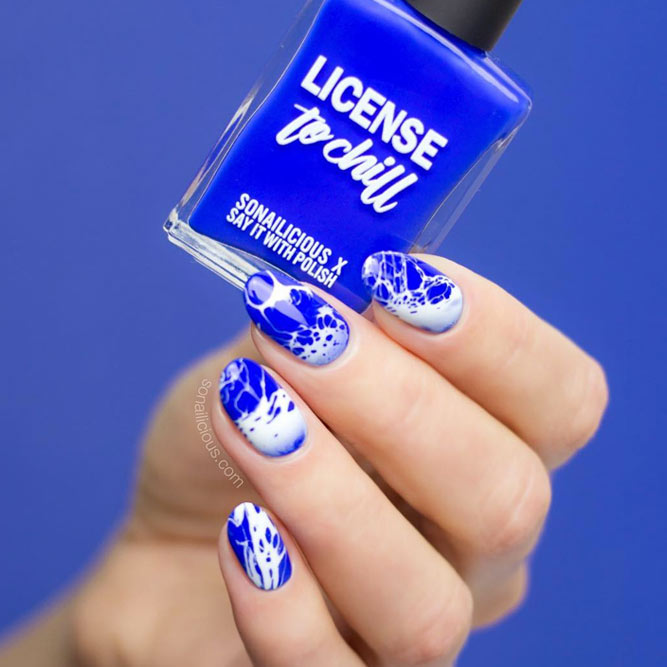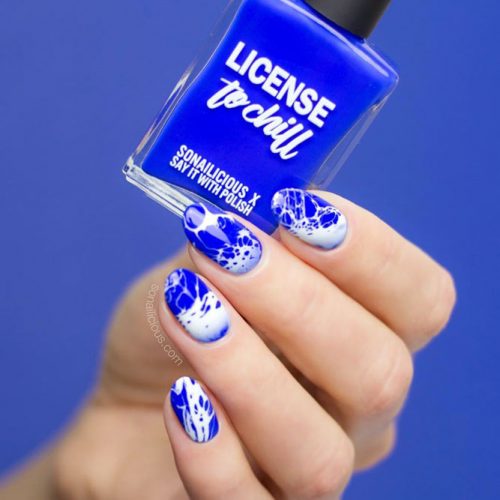 Source: so_nailicious via Instagram
Electric blue shade is perfect for the sea nail design. Create a seafoam on your nails and you'll be the queen of the beach, believe us!
Delicate Peach Manicure With Summer Fruits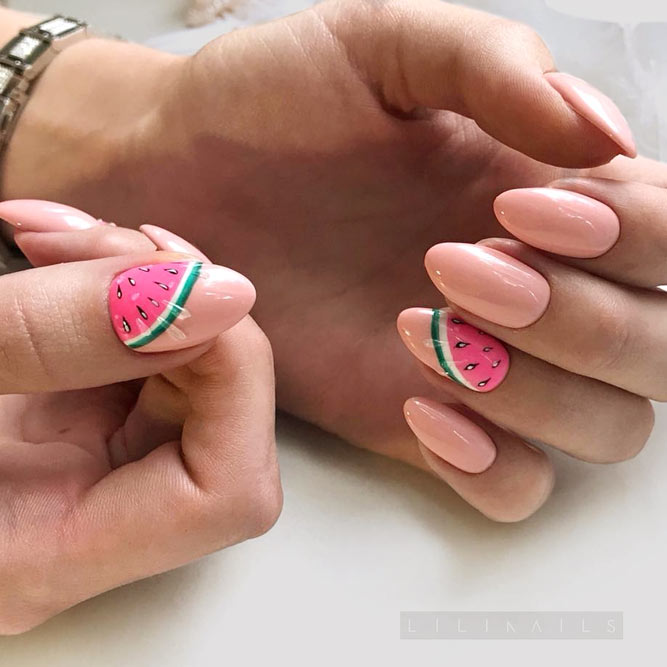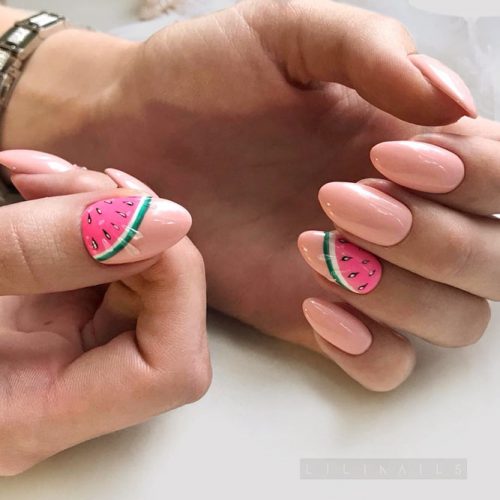 Source: _lilinails_ via Instagram
Regardless of the season, nude peach color is always in trend. It will work great for those who love pastels. Complete your mani with juicy watermelon and you'll see how cool your summer nail look.
Mix Your Own Rainbow And Make The Summer Rock!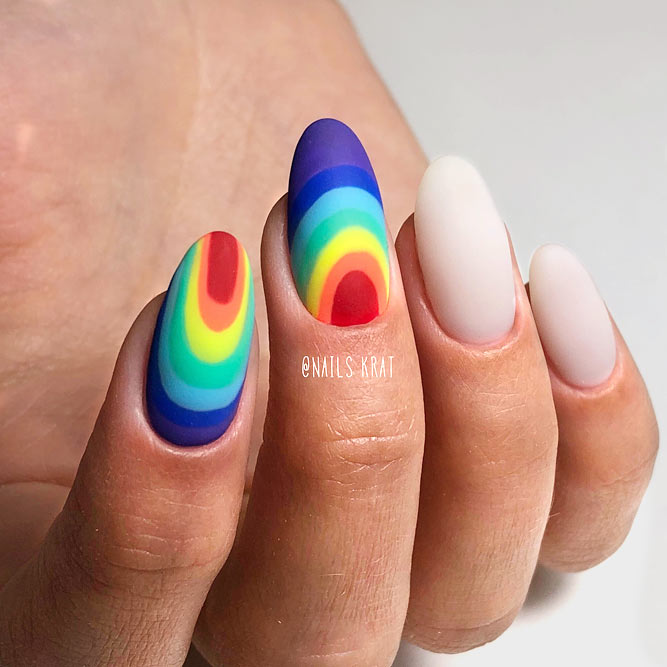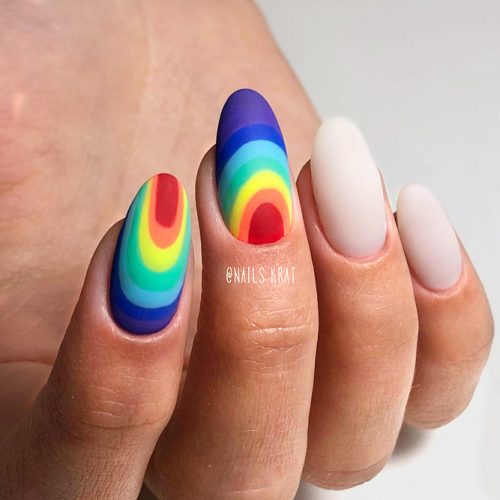 Source: nails_krat via Instagram
We want to say that never mind what shade you choose. The main thing is that you should like the color on your nails. If you can't decide just mix all colors together and create a rainbow on your nails. Definitely, looks like a summer mood.
Fresh And Bright Yellow Nails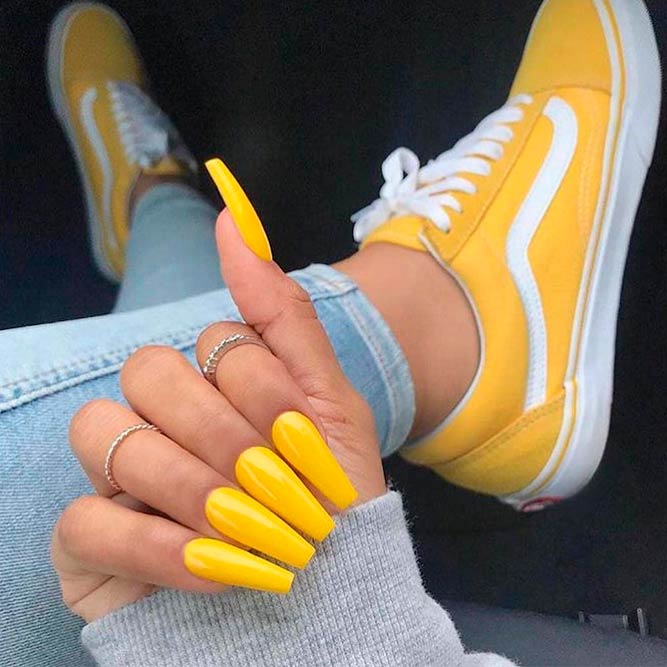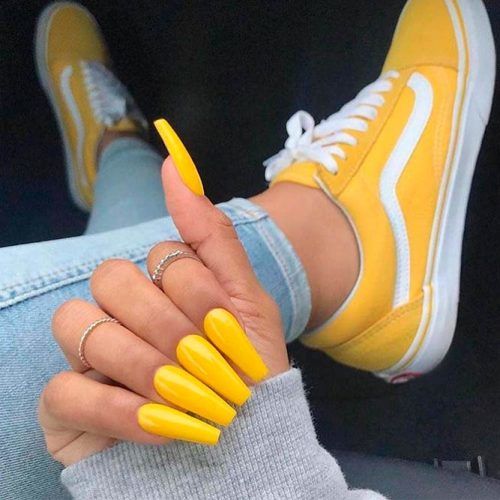 Source: whodidurnailz via Instagram
There are times when all that you need for a juicy manicure is a properly chosen shade. We think that warm yellow nail polish looks cute and stylish on its own, especially if you pair it with ballerina shape.
Pale Lilac Shade For Tropic Sunrise Nail Art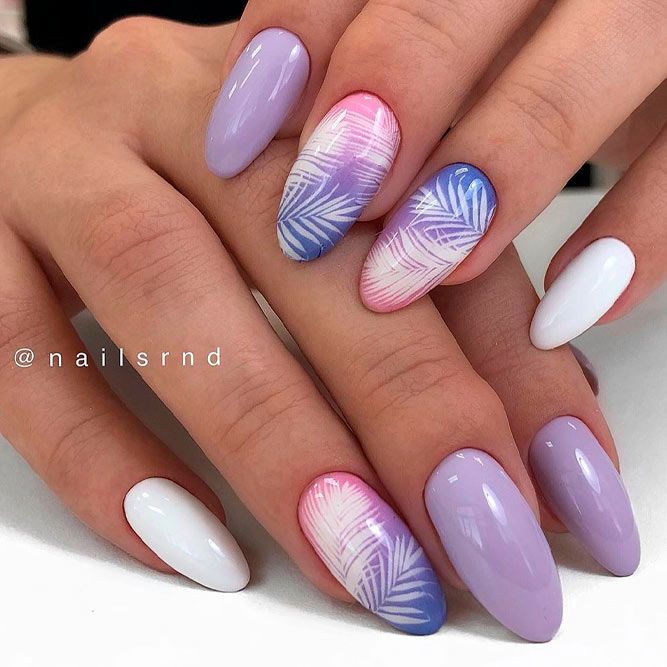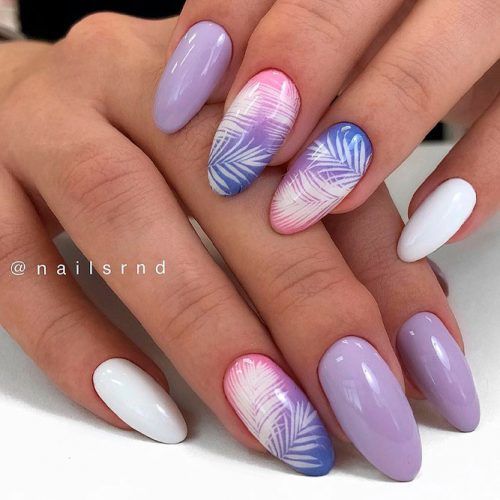 Source: nailsrnd via Instagram
Going too bright when the summer comes is not for everyone. That is why pastel shades are so popular these days. A gentle lilac ombre with a lovely tropical sunset to it is all that you may need to succeed with your summer nails.
Olive Base For Stamping Nail Design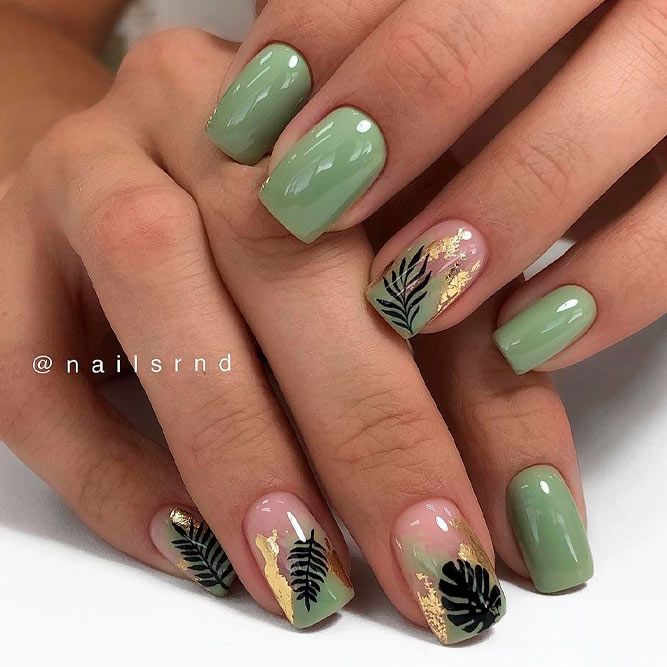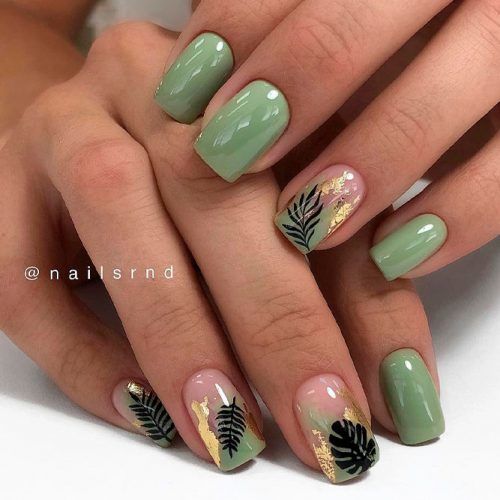 Source: nailsrnd via Instagram
Perfect nail art is all about the proper combination of elements and shades. When you look at this olive green manicure with minimalistic leafy stamping to it, you come to realize that beauty comes in simplicity.
Yellow Neon Nail Design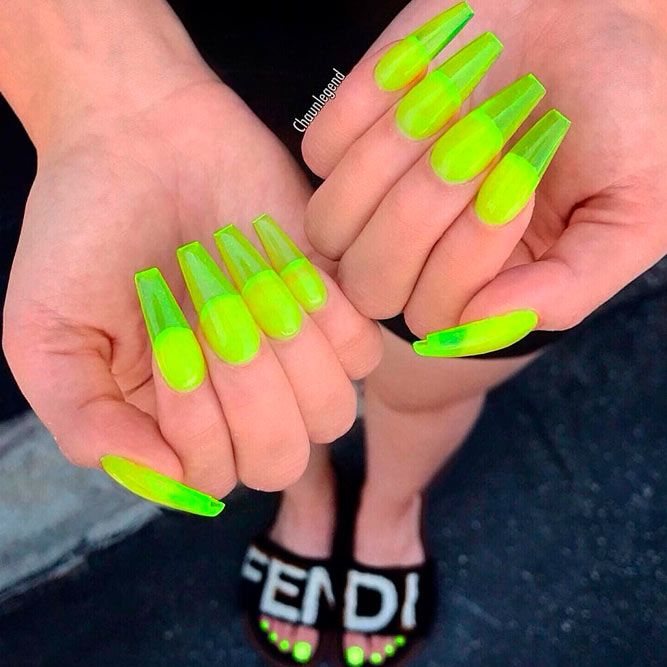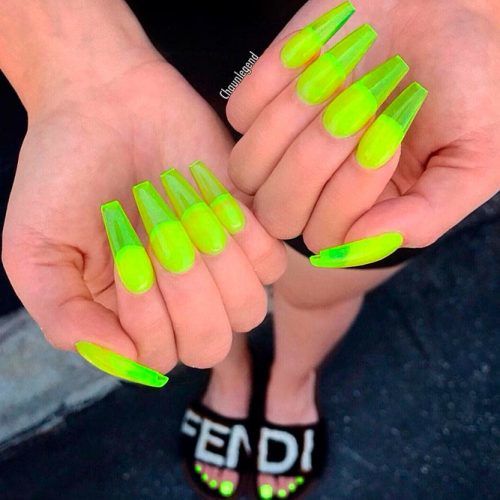 Source: whodidurnailz via Instagram
Bold ladies prefer their summer look to be as bright as possible. If you belong to the category, then these neon yellow acrylic nails are the only thing that is still missing!
Bright Ombre With Accented Finger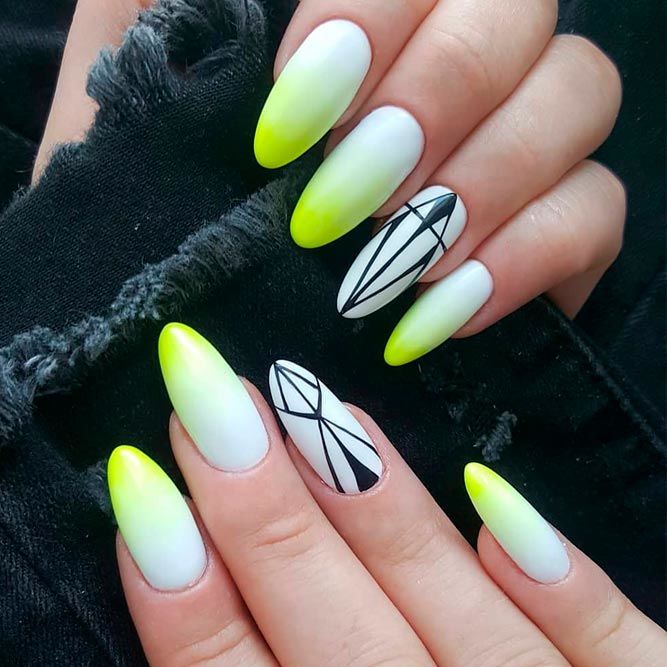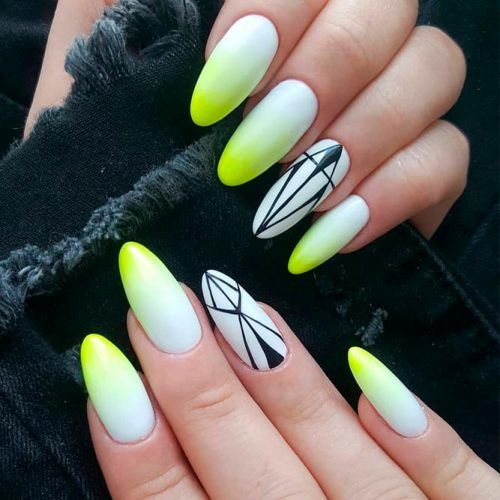 Source: aleksandra.kaczmarek_nails via Instagram
There are times when solid bright nail art is a little bit too much. That is when ombre steps in. If you combine yellow and white nail polish, you will have a vibrant but elegant pattern. To add some trendy spice to the design, we suggest you play around with an accent finger.
Neon Orange And Peach Ombre Nail Design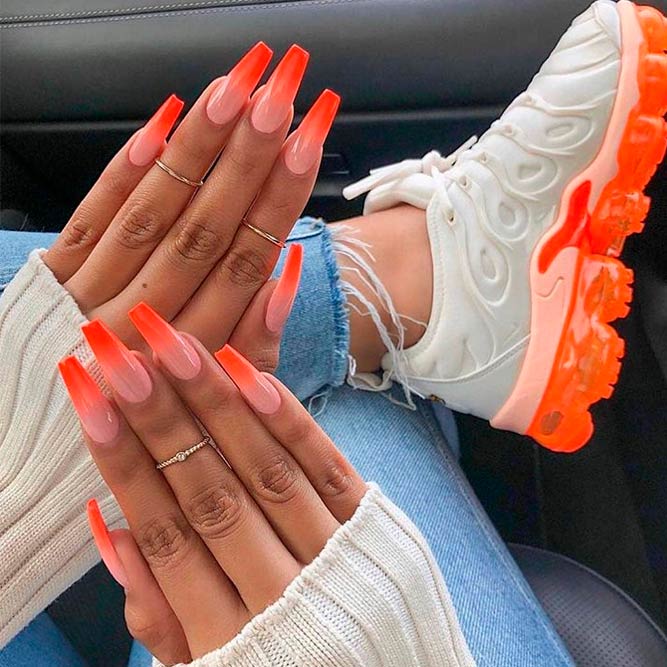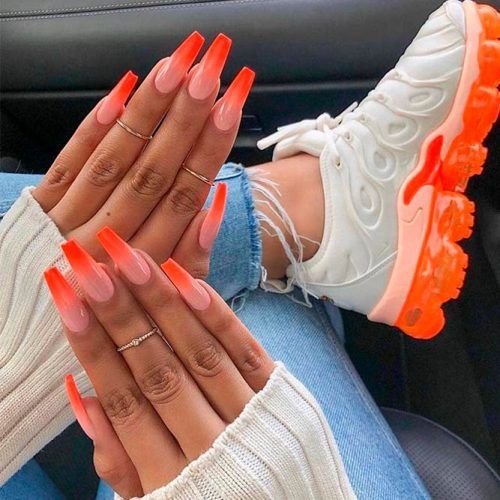 Source: whodidurnailz via Instagram
The fact is that ombre is not always about subtleness. There are times when the mixture of two bright hues result in a super vibrant manicure. One look at this orange and peach transition will prove the point.
Holographic Green Ombre Nails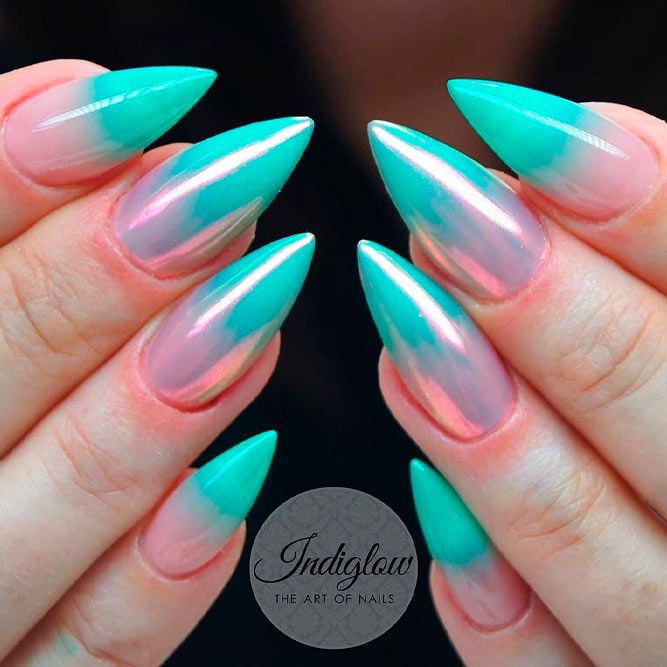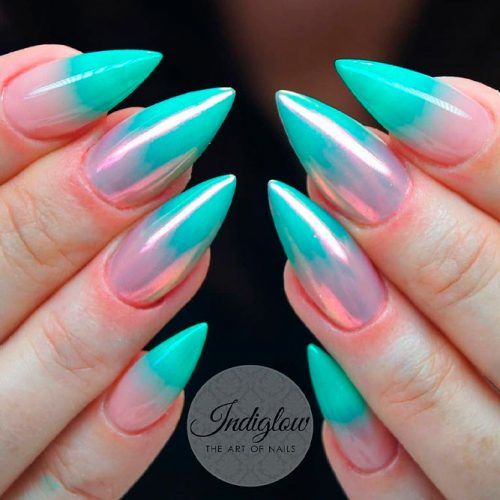 Source: indiglownails via Instagram
Aside from yellow shades, there are other bright colors to consider too. How about teal ombre? Does not sound too exciting? Then you should better combine it with a holographic accent!
Pale Green Nails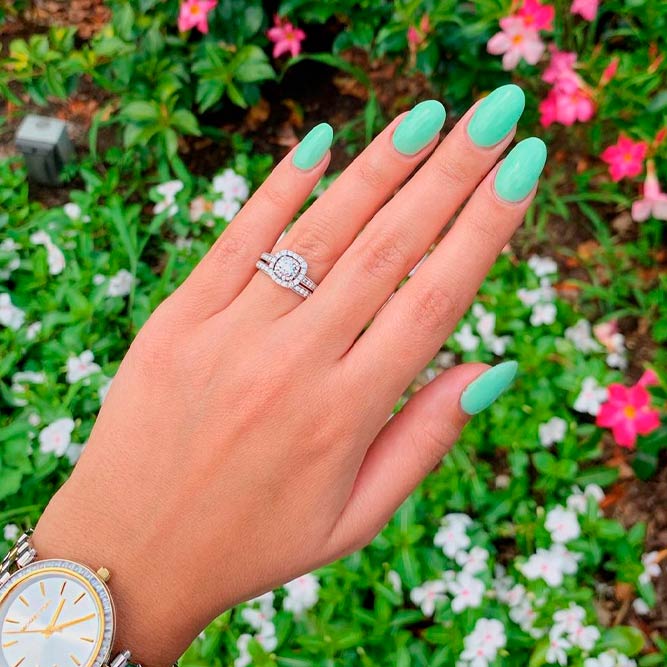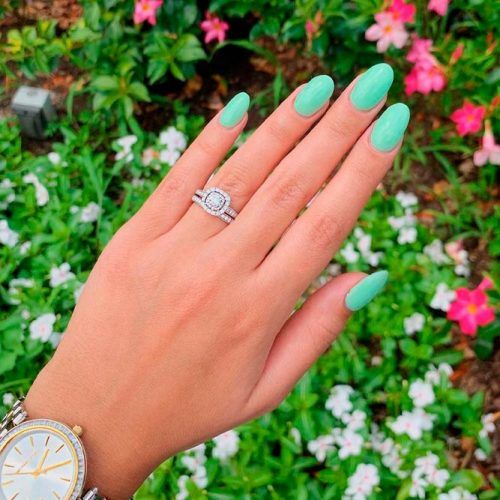 Source: marr.wwah via Instagram
Pale green is both a royal and a quite bright hue. That is why if you do not want your nails to steal all the attention, such a manicure is merely irreplaceable.
White Nails With Glitter And Flowers Pattern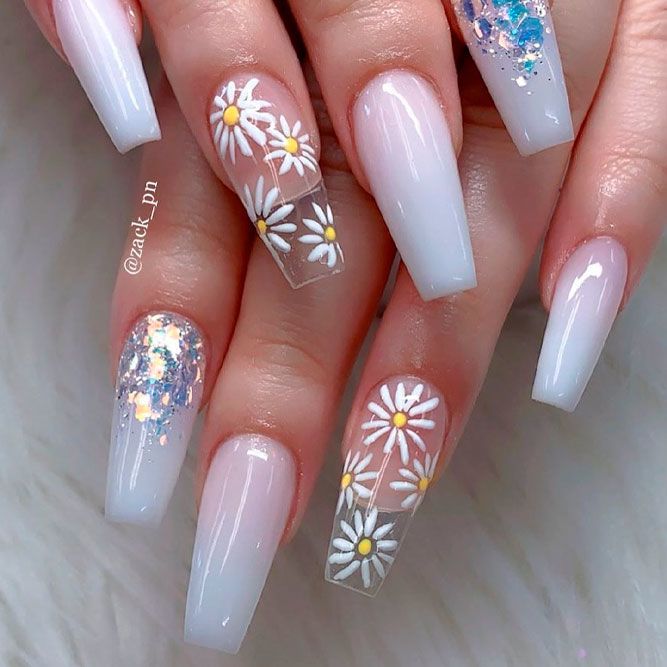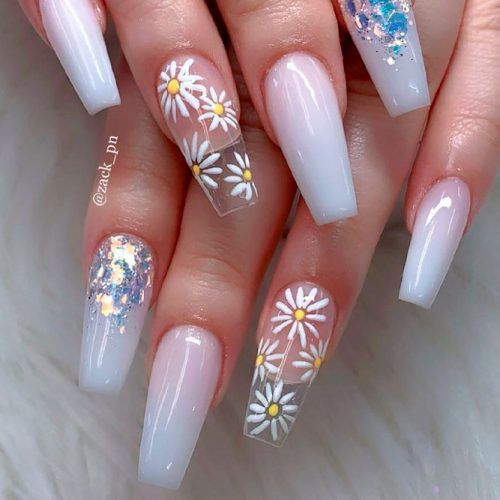 Source: zack_pn via Instagram
White is beyond popular at the moment. This means that you can stick to your favorite shade while creating something summery with its help. What we have in mind is the combo of cute floral pattern spiced up glitter accent nail and your favorite pure white nail polish!
Now you know the perfect and trendy nail colors for the summertime. Stick around on our blog to get more inspo.