When it comes to acrylic nails, there are so many myths that the head is spinning around. And we think that it's our duty to clarify everything. Today we'll discuss facts of pros and cons of getting acrylics nails.
Furthermore, Glaminati.com team will give you a gallery of the trendiest nail art ideas for different acrylic nail shapes. Ready?
*We may earn money from affiliate links on this page. Please check out our disclosure policy for more details.
Pros of the Acrylic Nails
Shutterstock
i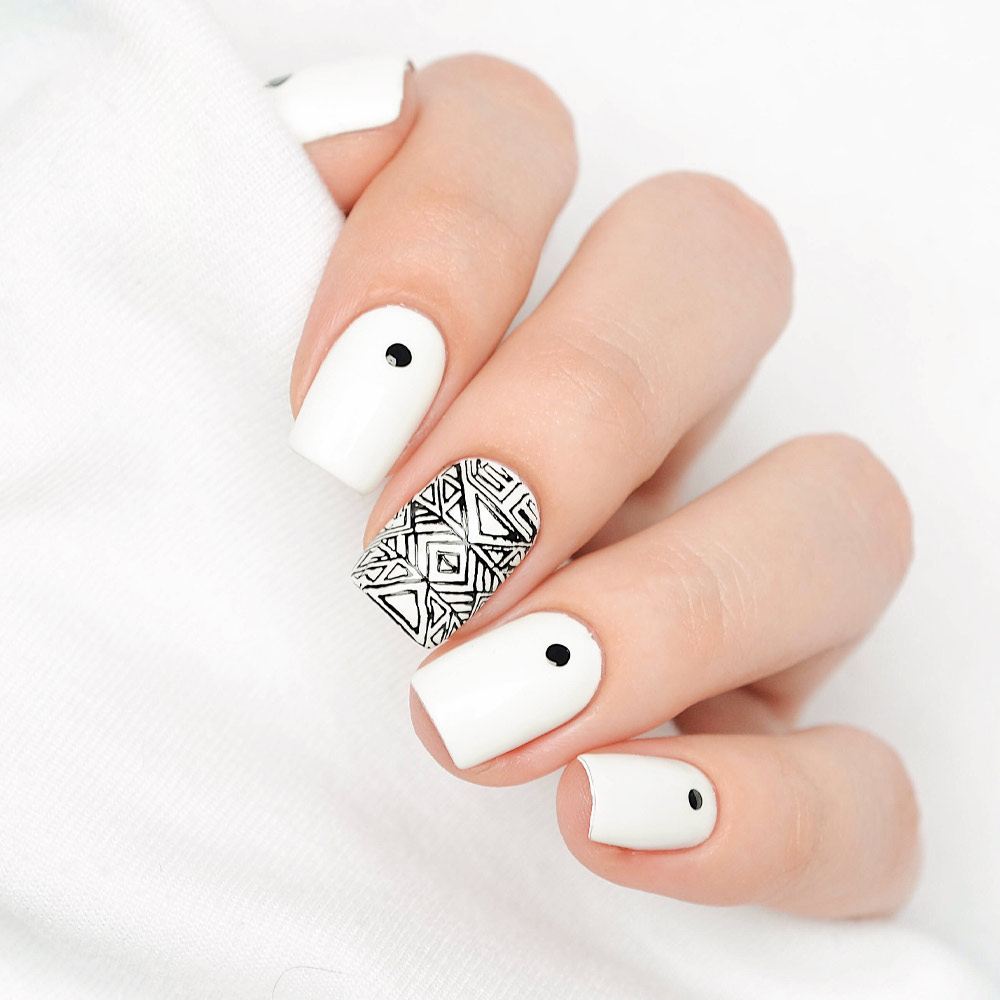 Shutterstock
i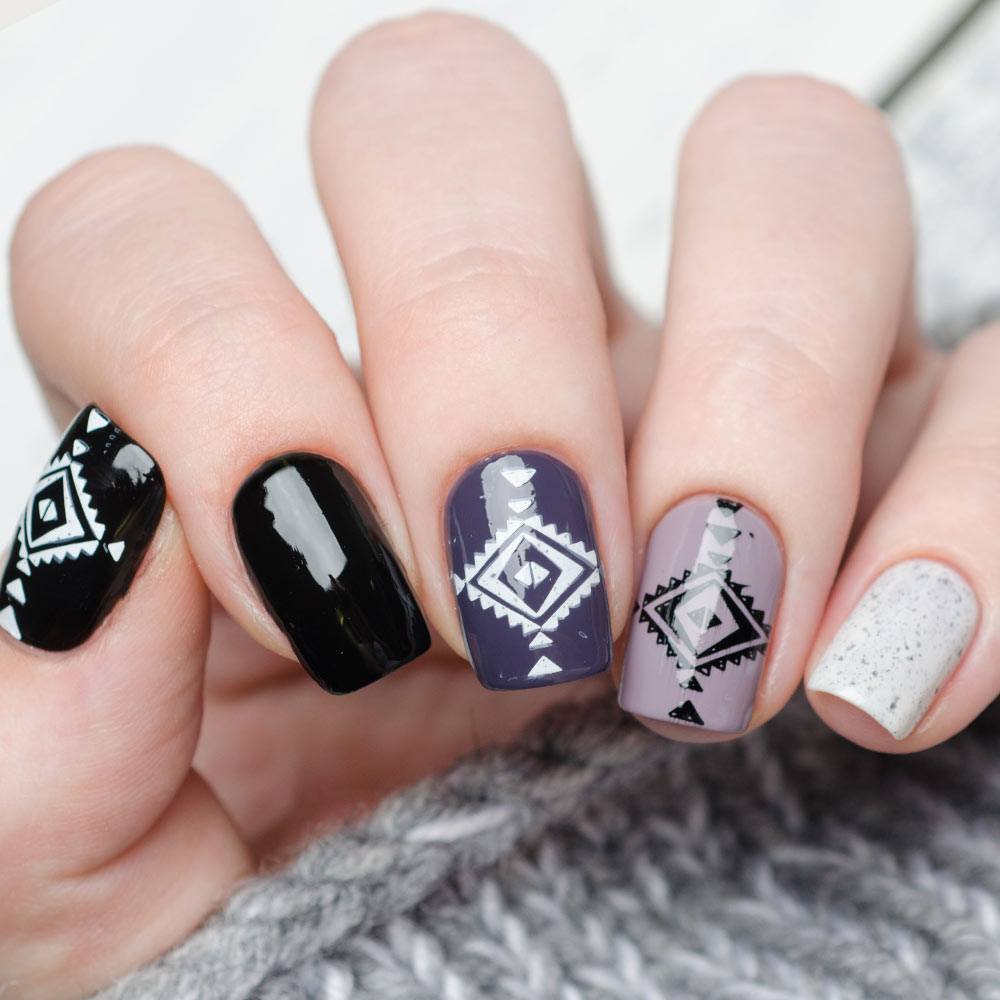 Shutterstock
i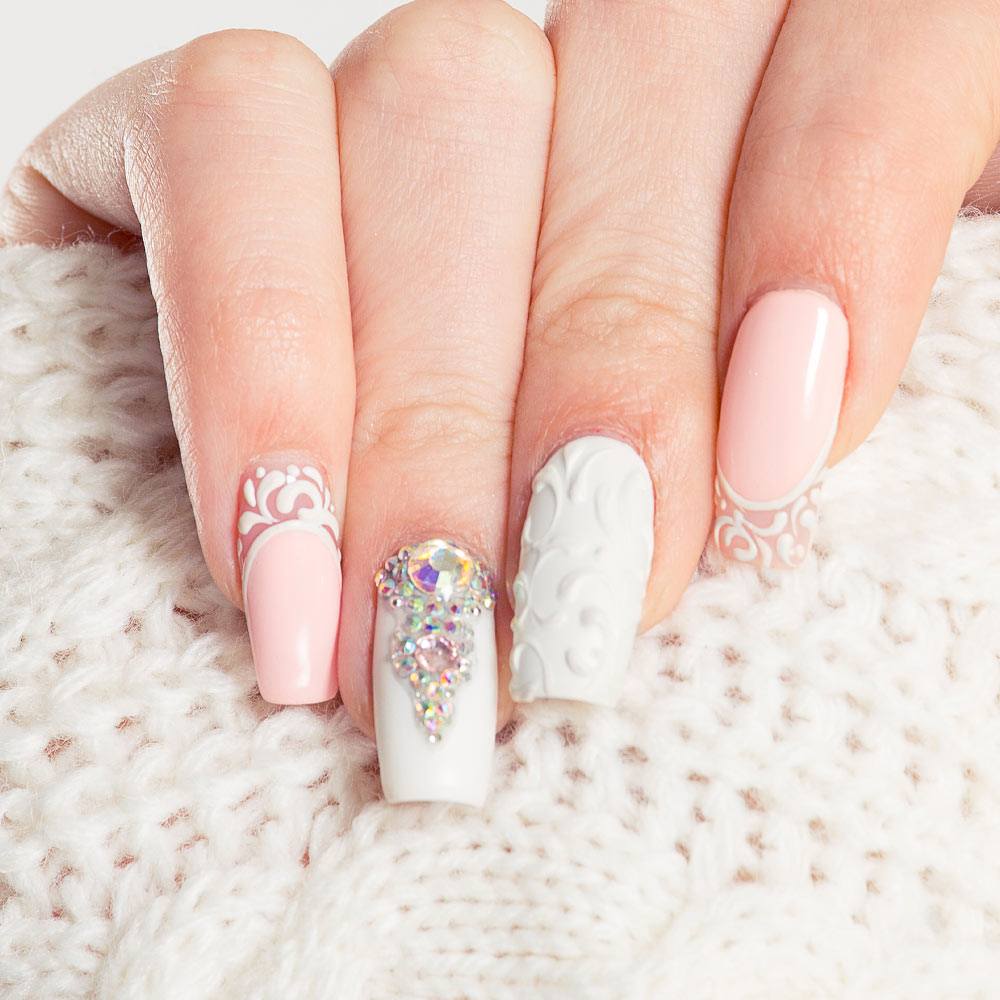 /
Pros of the acrylic nails why everybody likes it:
Acrylics work great for babes with weak and brittle nails.
Acrylics will be life saviors for babes who are used to chewing the nails. The damage from this bad habit can be hidden with faux nails.
Acrylics have emerged earlier than other faux nails. So, nail technicians had much time to master this technique. It means that it's unlikely that something will go wrong during the procedure.
Comparing to other faux nails, acrylics are cheaper.
When you break one acrylic nail, you can fix it at home rather than splurging on the mani again, which is also great for girls who get them as wedding nails.
Acrylics last longer, comparing to gel nails.
Cons of the Acrylic Nails
Shutterstock
i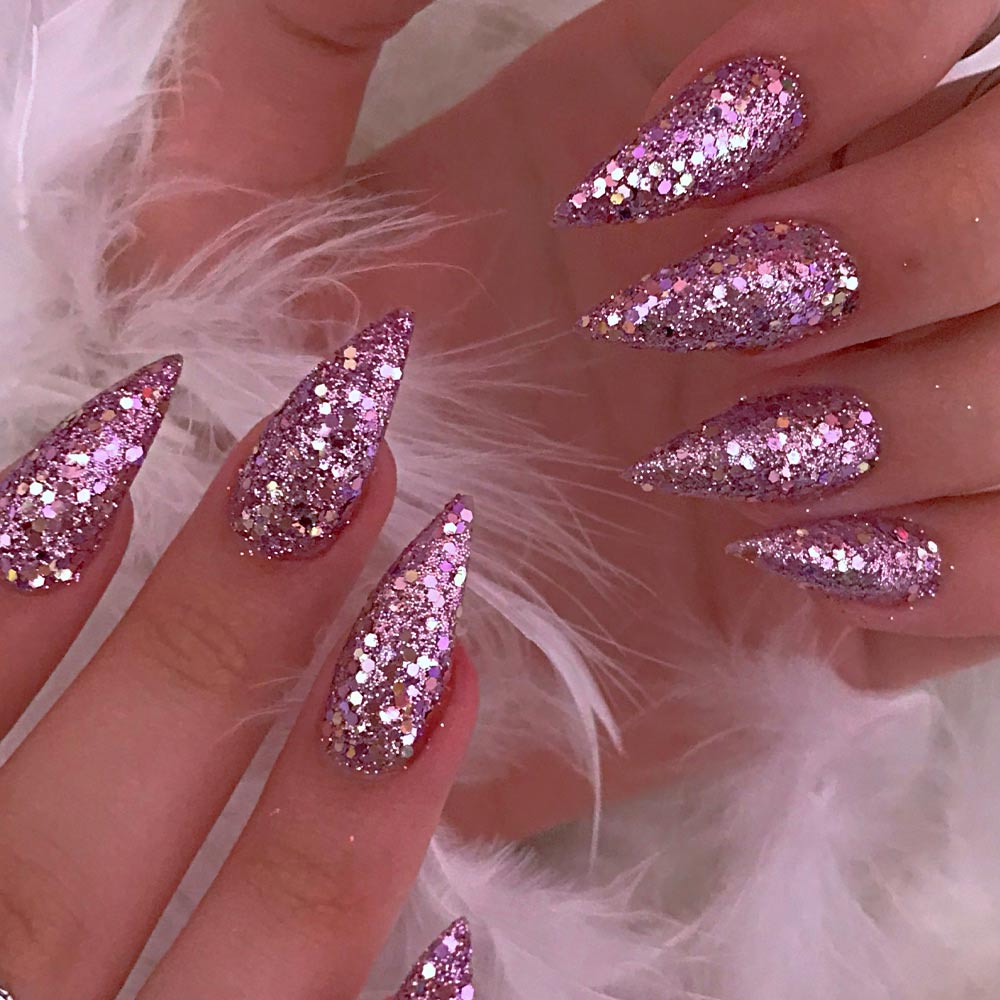 Shutterstock
i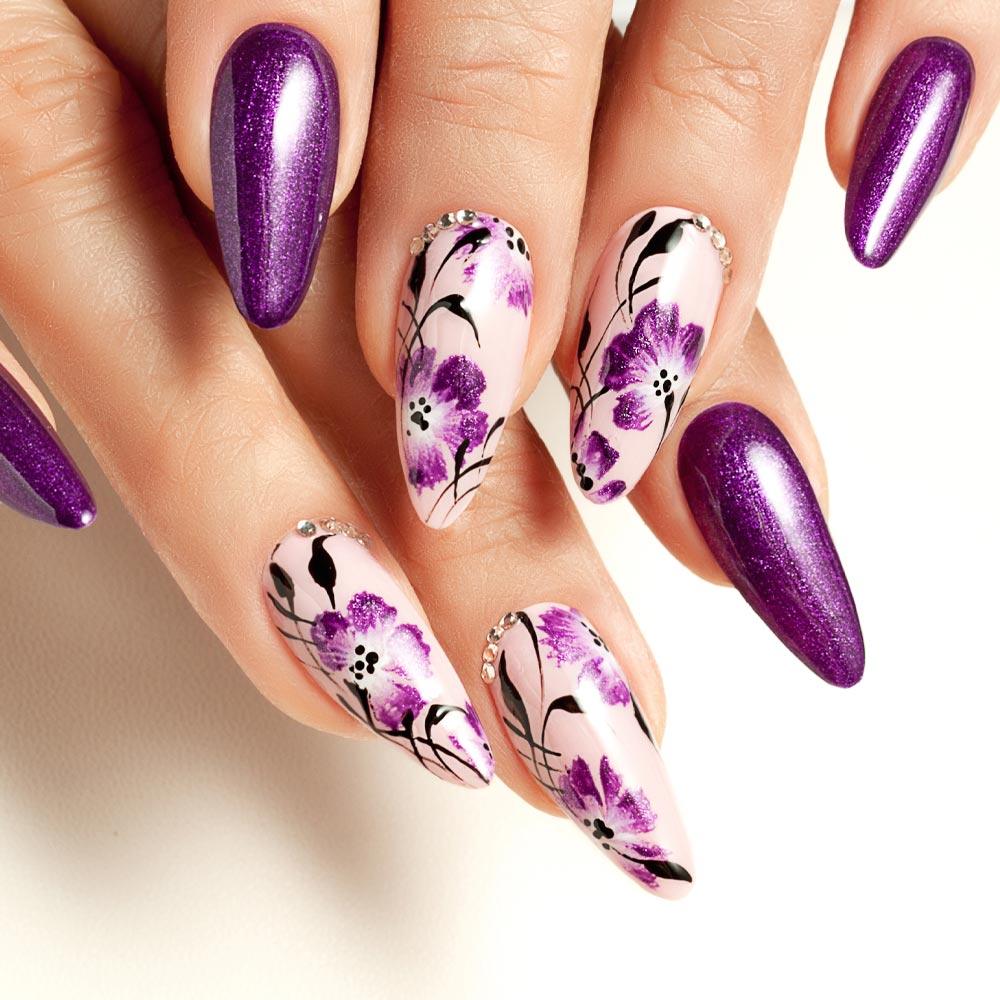 Shutterstock
i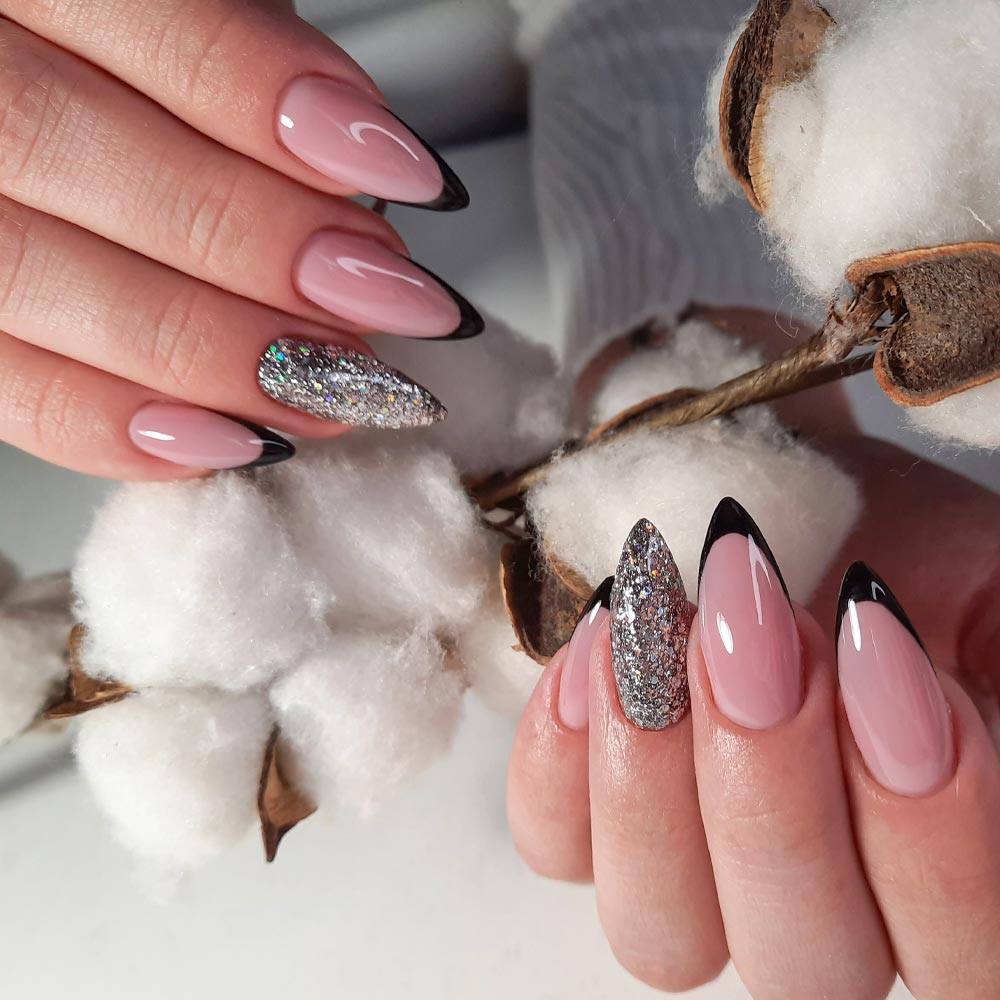 /
Reasons why you might not like acrylic nails:
Although it doesn't occur often, but acrylics can damage the nails and make it difficult to grow them out. And unfortunately, damaged nails are more likely to get affected by bacteria and fungus.
You need to find a talented technician who is capable of making acrylics appear more natural.
Acrylics are applied using strong chemicals, which might be a problem if you are prone to allergies.
Refilling is required every month.
The Acrylic Nail Application Process
Credit photo: Shutterstock
i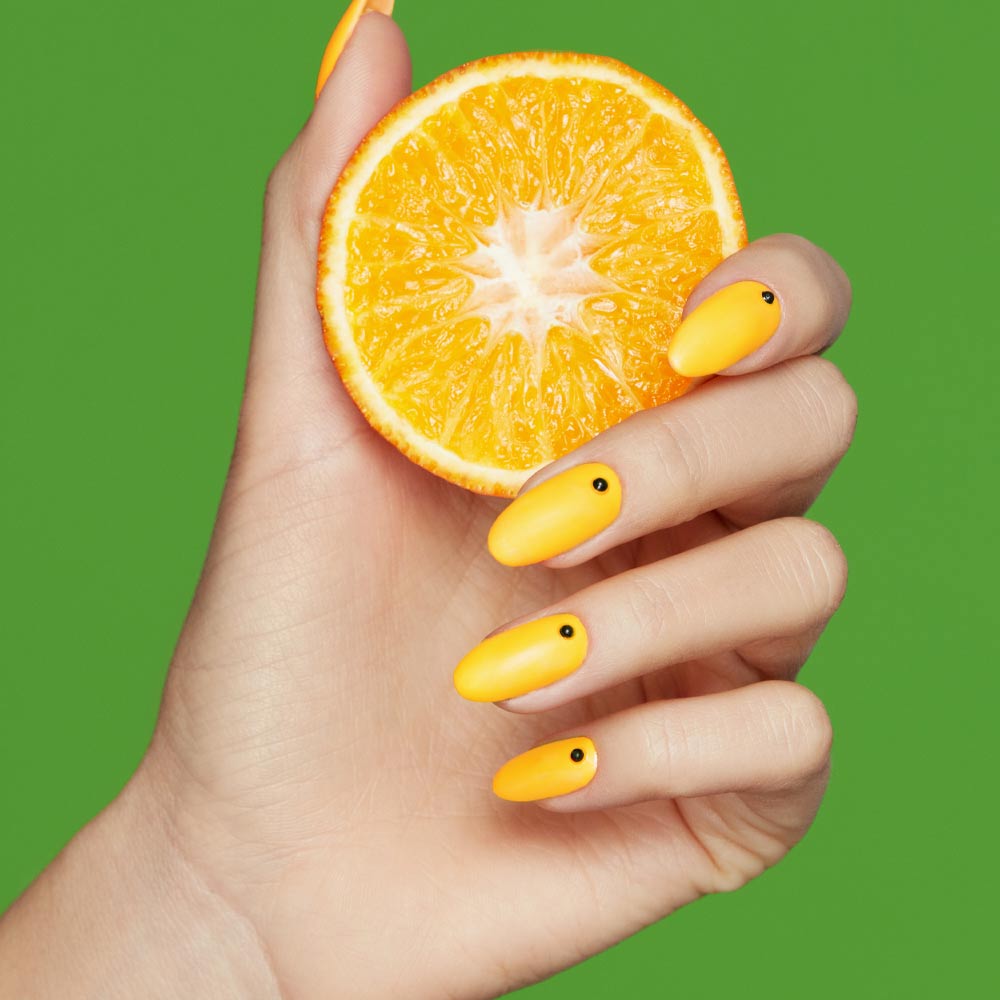 Credit photo: Shutterstock
i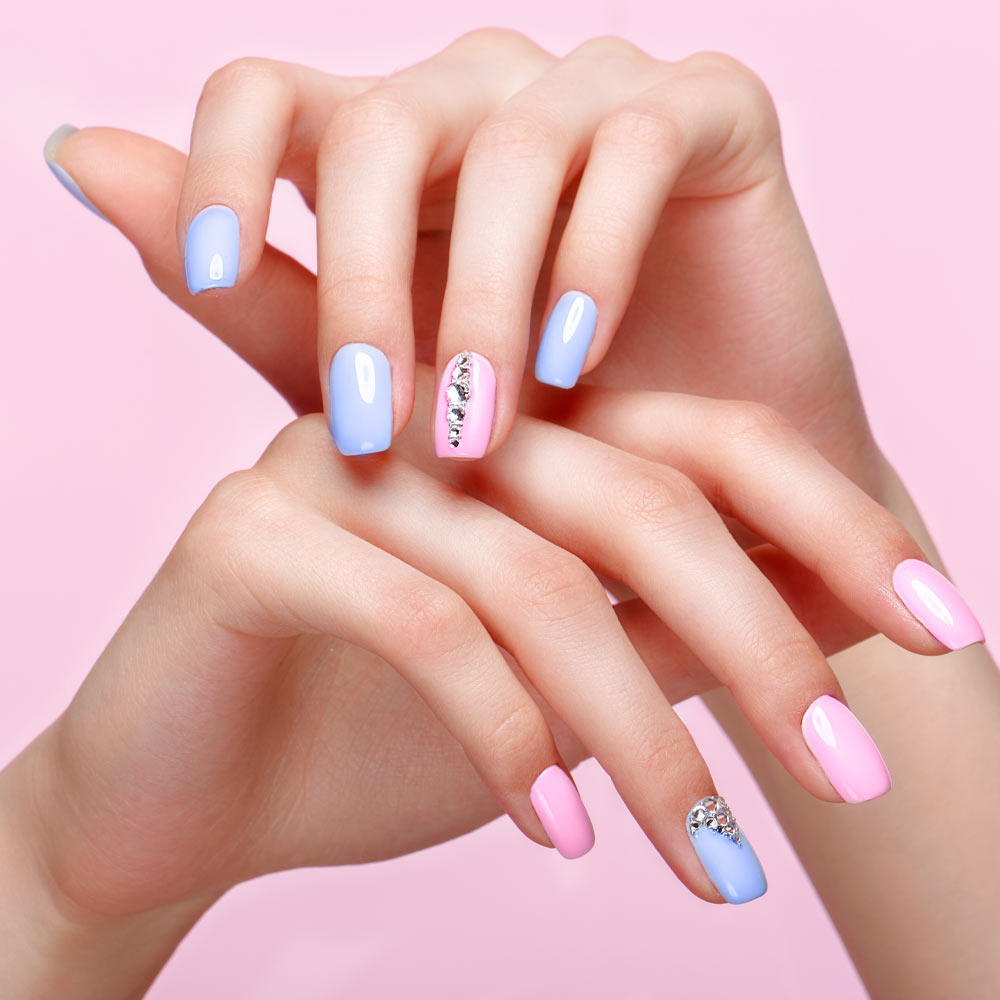 /
Some of you may still wonder how to do acrylic nails to succeed with a lasting and great-looking manicure. We'll share with you the main steps to achieve the goal.
Preparation. Before you apply any required layers, you must prepare your natural nails. Start with filing so that you create the desired or most suitable nail shape. After that, buff the nails to make the surface ready for the acrylic.
Form application. Take the nail forms and attach them securely to your nails so that you get the desired length and get a perfect fit.
Mix the acrylic. Grab the acrylic mixture of choice and add it gradually to the nail forms. Keep spreading the mixture evenly across the form until you build a perfect nail shape.
Define your nail. After the form is set, you may need to file the nail a little to ensure all the shapes are even and well-defined.
Finish the manicure. The best way to complete your acrylic nail art is to coat the tips in trendy colors and adorn them with intricate designs, gems, and glitter. Don't forget to finish the look with an acrylic top coat for nails to ensure the manicure lasts.
It may take a while to grasp the application process entirely, but the time and effort invested in it will pay off shortly. Keep in mind that you must learn how to remove acrylic nails correctly too.
Maintenance and Care Tips for Acrylic Nails
Credit photo: Shutterstock
i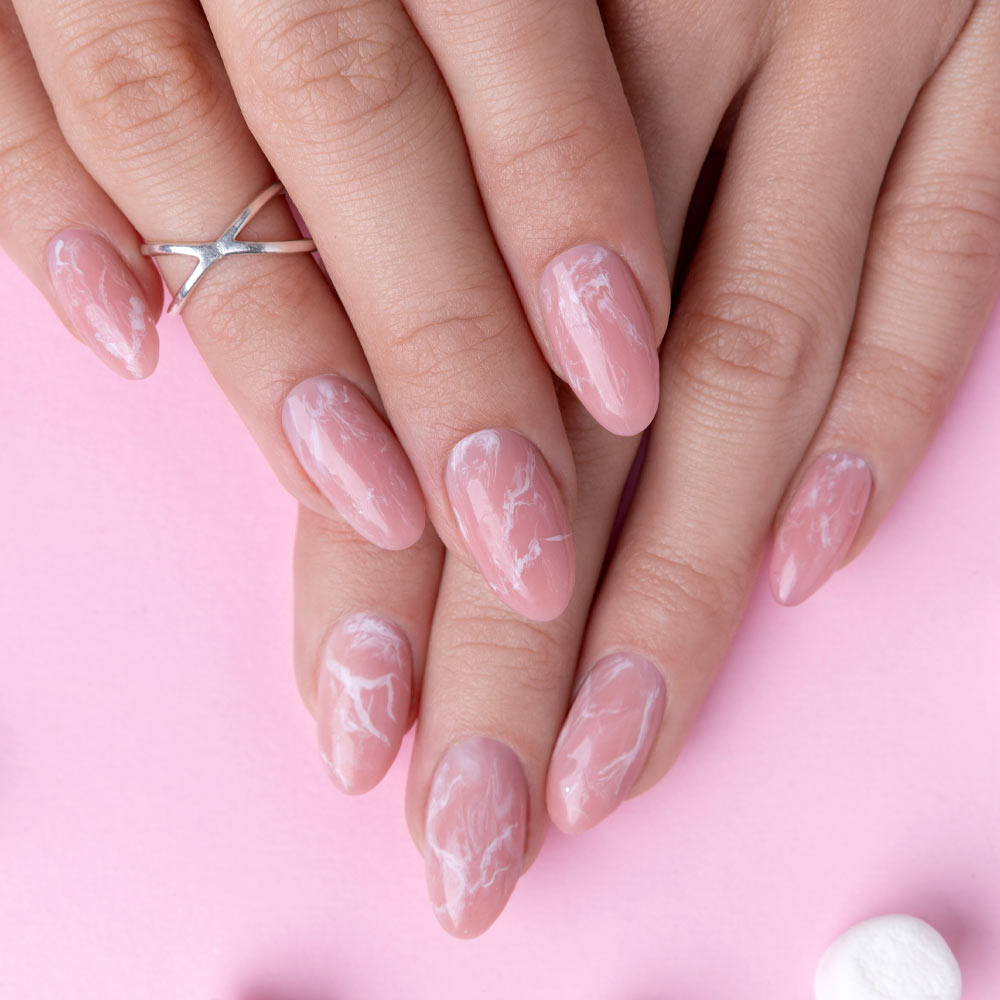 Credit photo: Shutterstock
i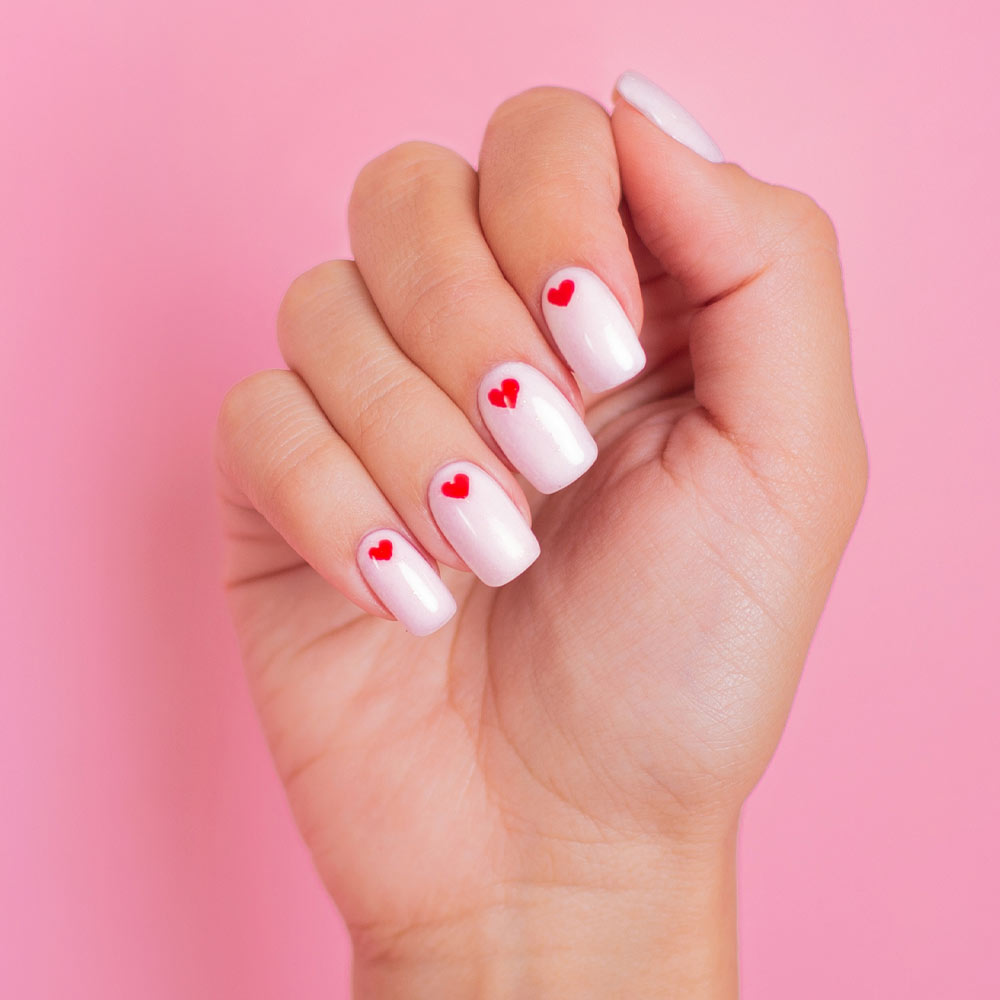 /
When you succeed with cute acrylic nails, you must do your best to make the tips last. There are a few simple tips to follow to ensure that your manicure lasts:
Clean your tips regularly with a soft nail brush and soft so that there's no dirt or debris underneath. After you clean your nails, apply a quality cuticle oil to hydrate the nails well.
Treat your acrylic tips as though they are your natural nails. Don't use them as tools.
Don't expose your tips to harsh chemicals. Always wear gloves when cleaning.
Keep away from acetone-based nail polish removers not to weaken your own nails. Use a special acrylic-removing formula instead.
Schedule regular maintenance visits for nail fills and repairs so that your nails stay in the best condition for the longest while.
While acrylic nails are known for their durability and damage resistance, you should know that longer tips are more prone to breakage. Thus, try to stick to the most comfortable length which suits your lifestyle well.
If you spot any signs of lifting, chips, or cracks, you should book a visit at the salon as soon as possible.
Keep in mind the better you care for your acrylic nails, the longer they will serve and the better your natural nails will feel.
Glitter Designs for Acrylic Nails
Shutterstock
i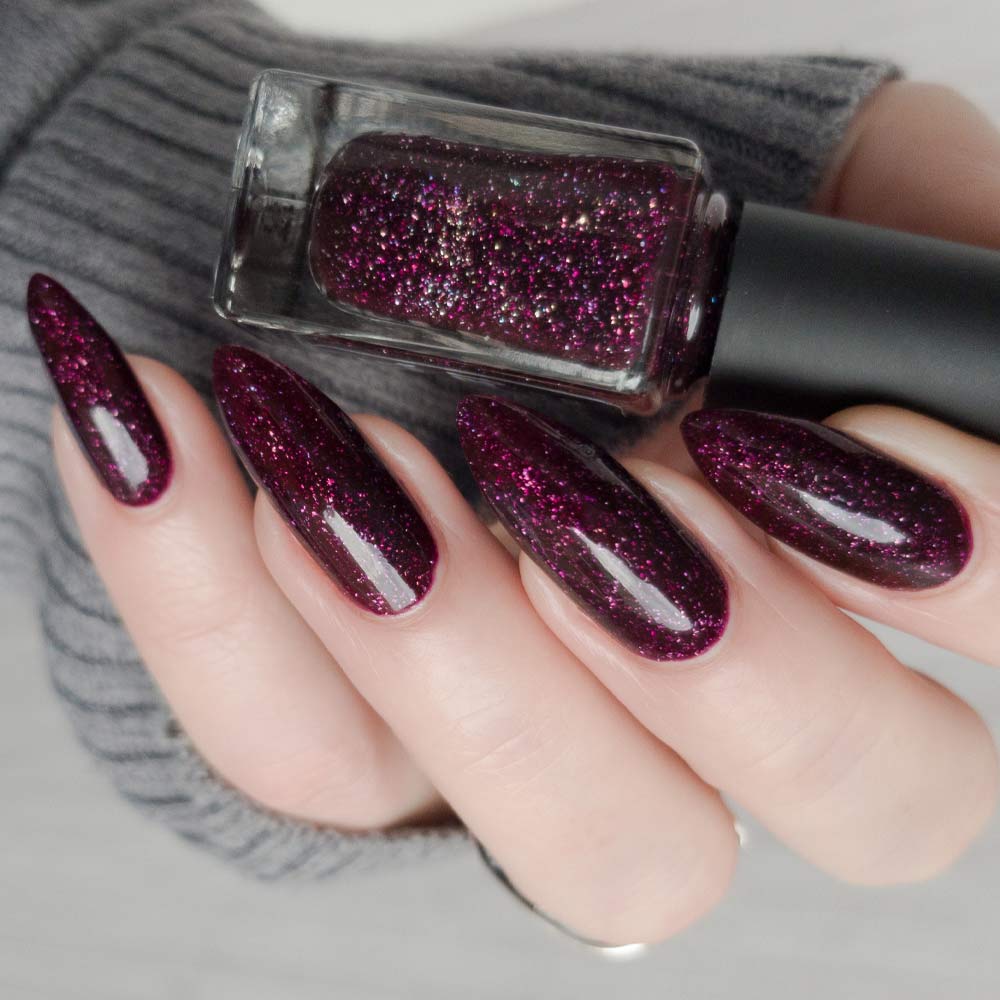 Shutterstock
i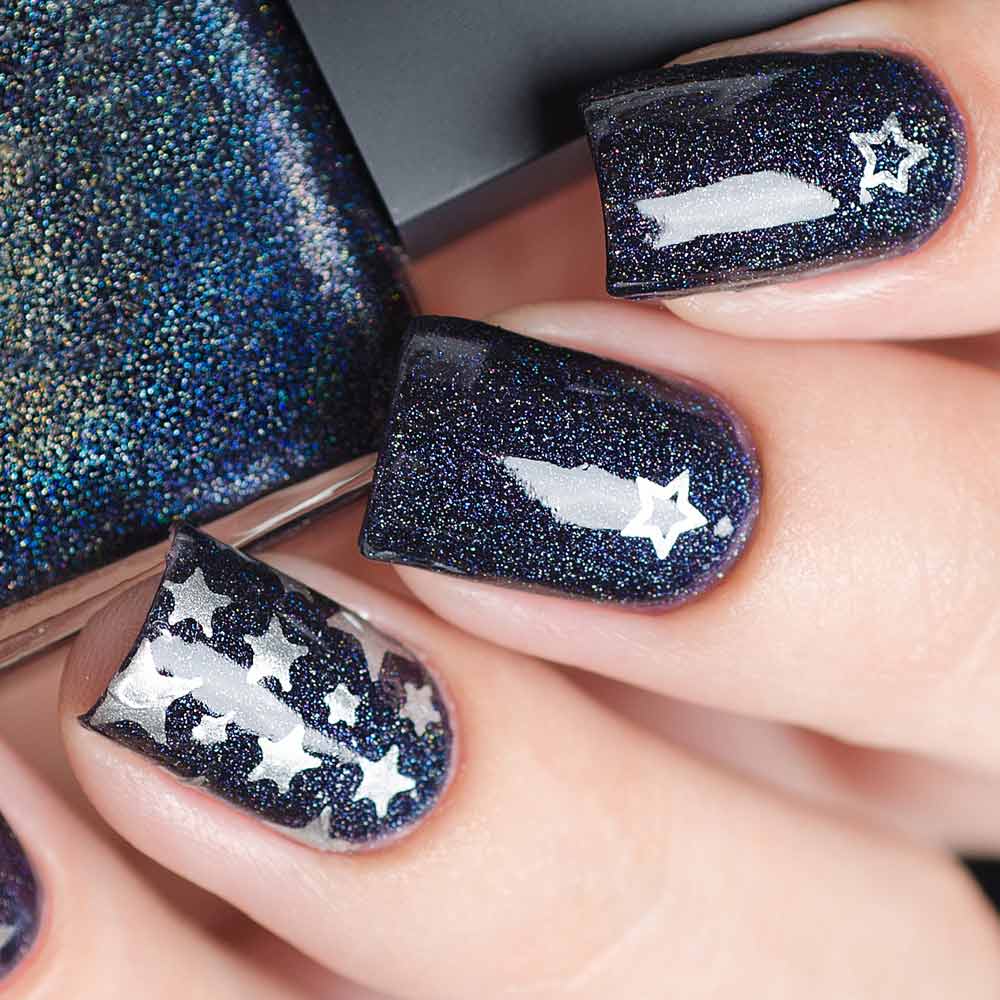 Shutterstock
i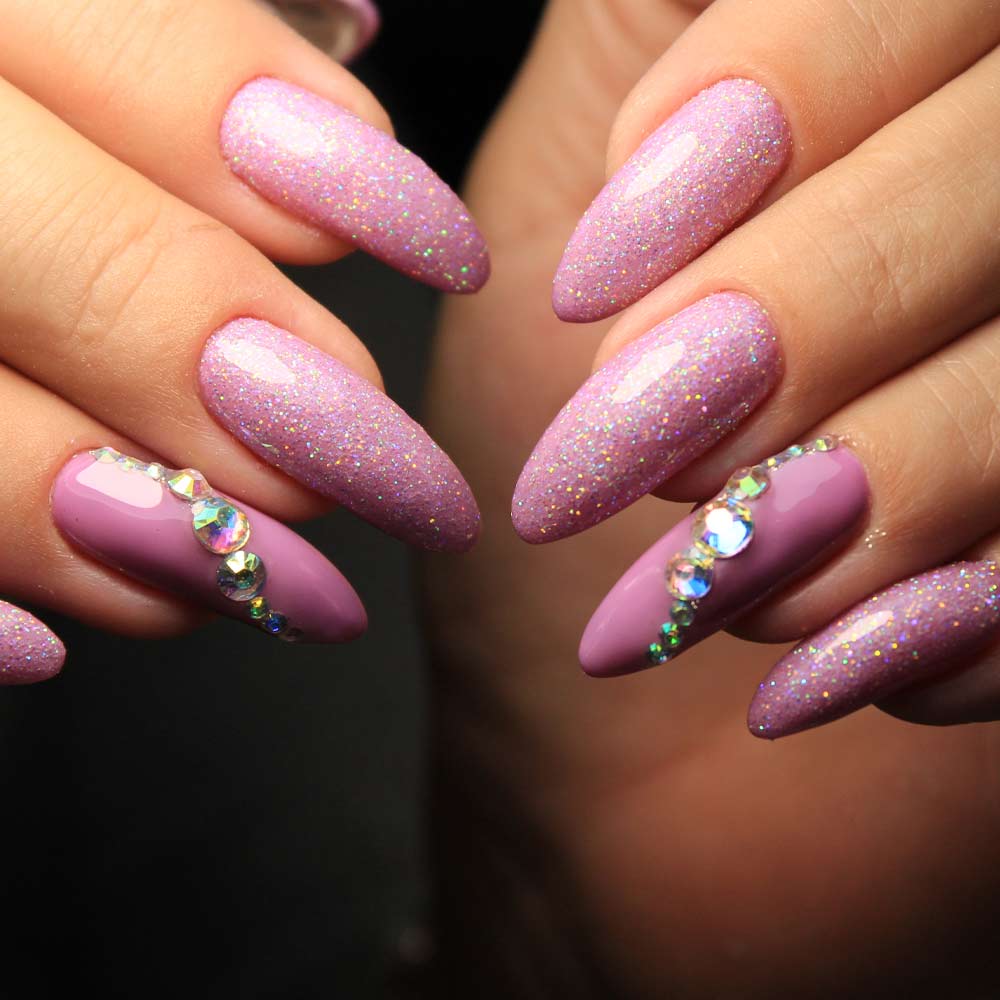 Shutterstock
i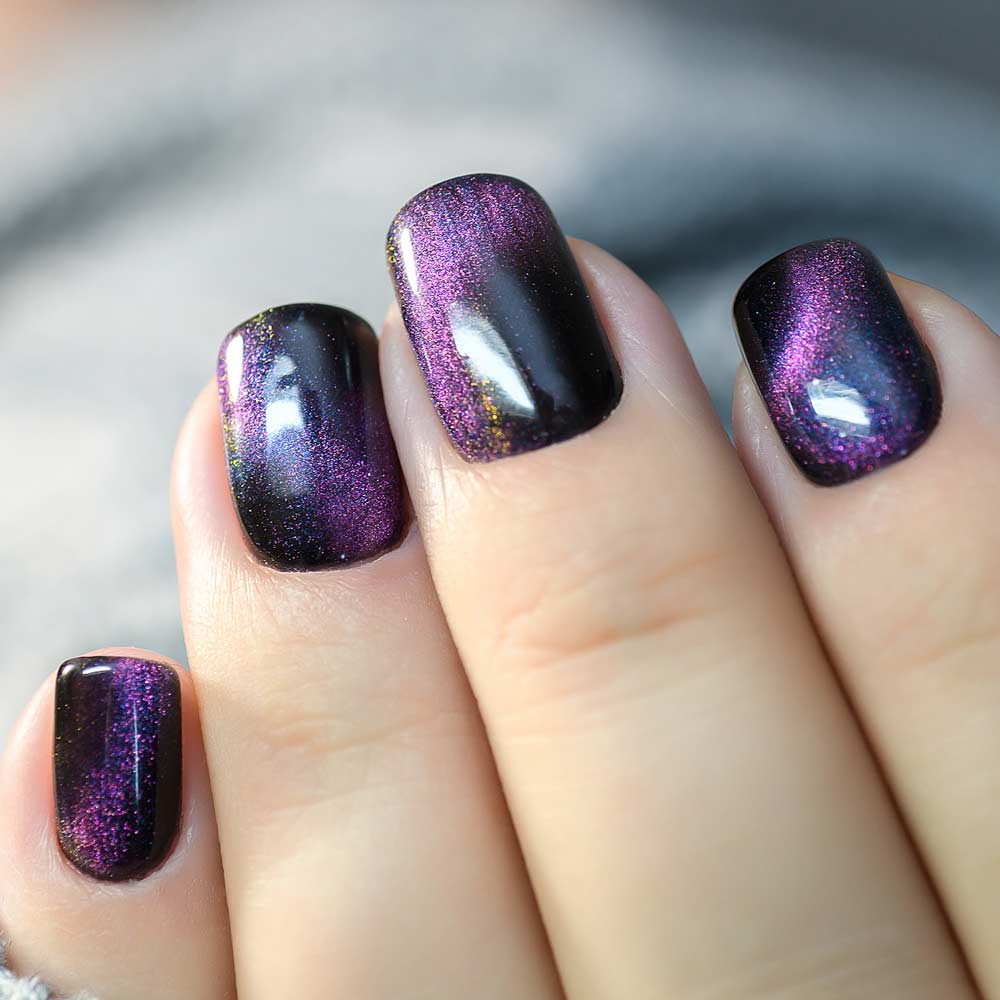 /
With the great variety of acrylic nails ideas available at the moment, we'd like to draw your attention to glitter designs. You don't have to go full-on with the shimmer. All it takes is a subtle sparkling coat or a glittery accent to change the look dramatically. Playing around with intricate gradients and ombres is possible to create a one-of-the-kind manicure. Besides, glitter is no longer reserved for the holiday season. Simple day-to-day glitter designs are all the rage at the moment.
French Acrylic Nails
Shutterstock
i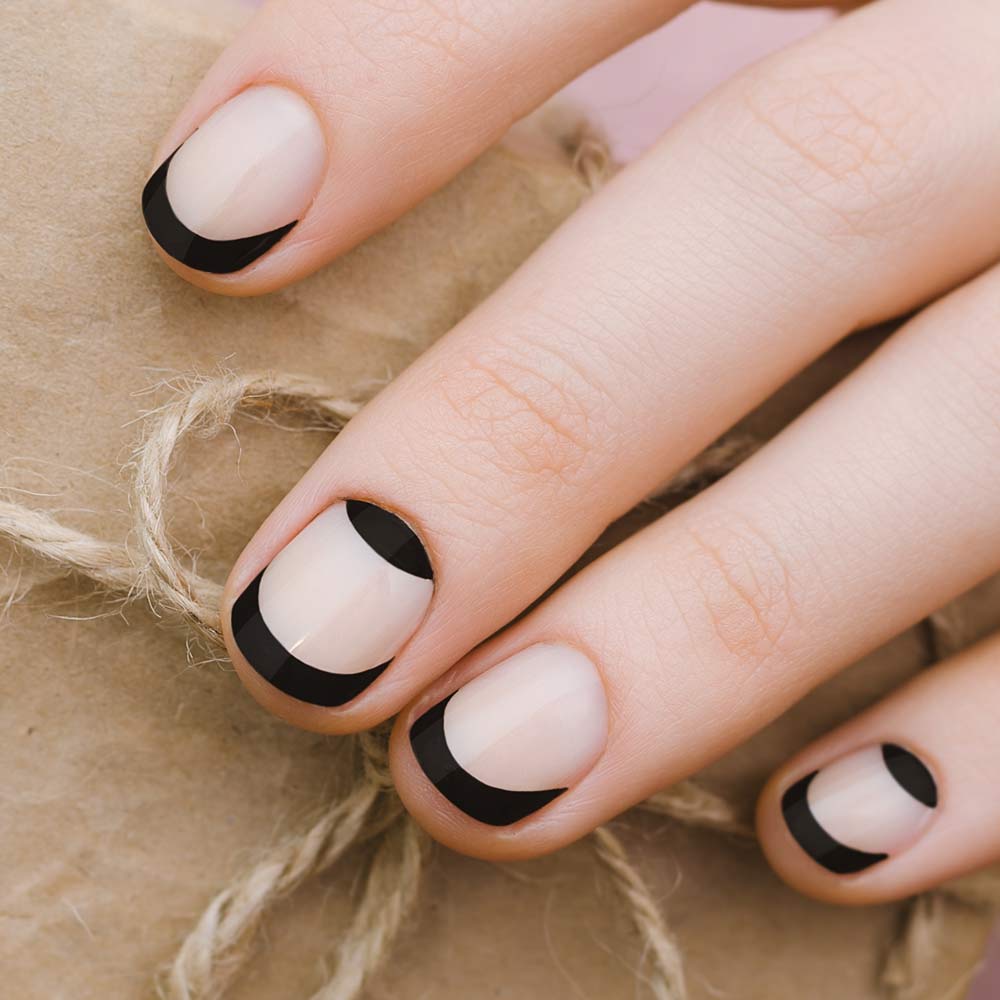 Shutterstock
i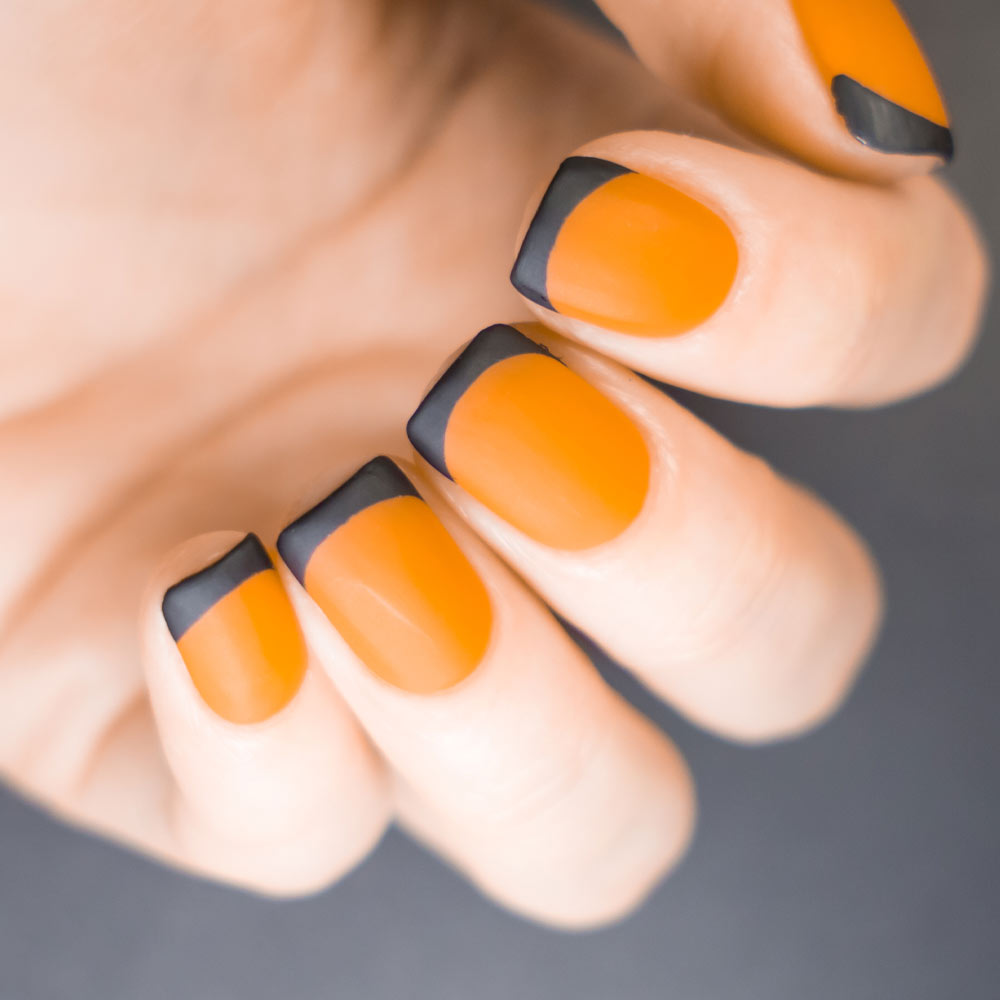 Shutterstock
i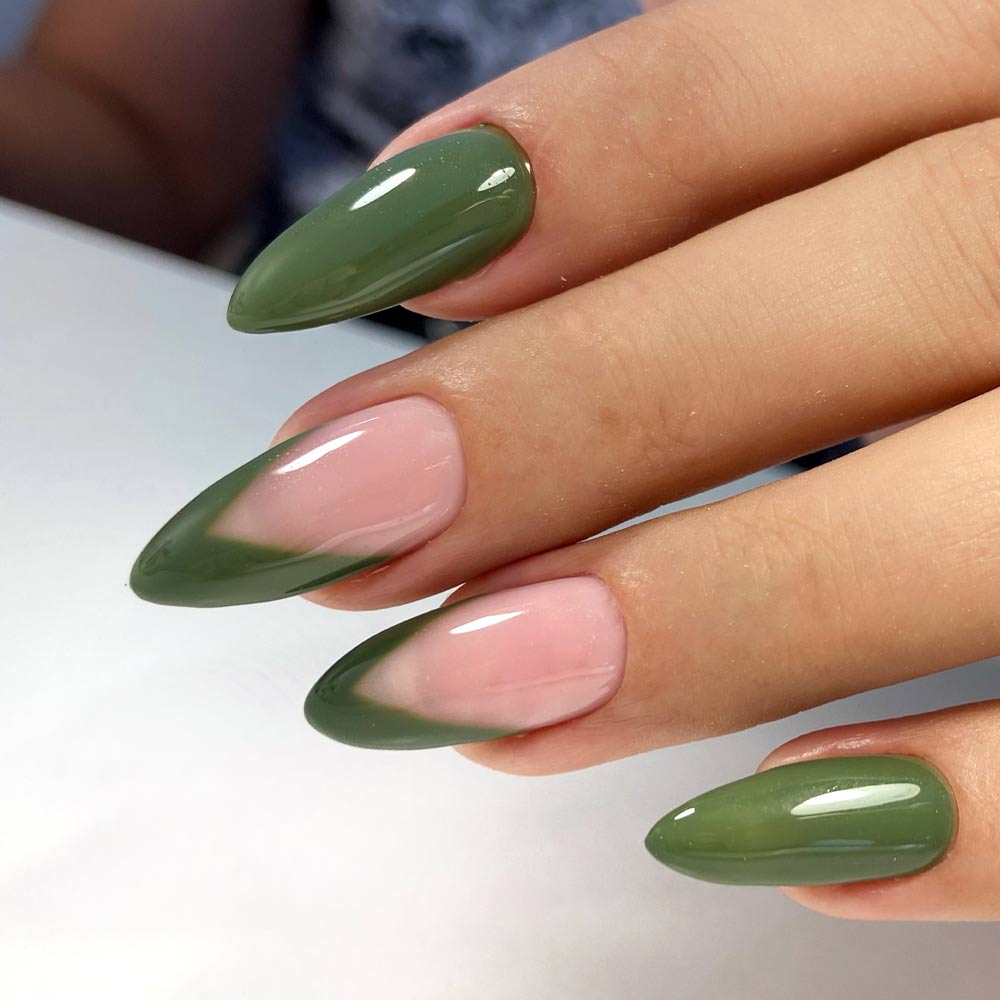 Shutterstock
i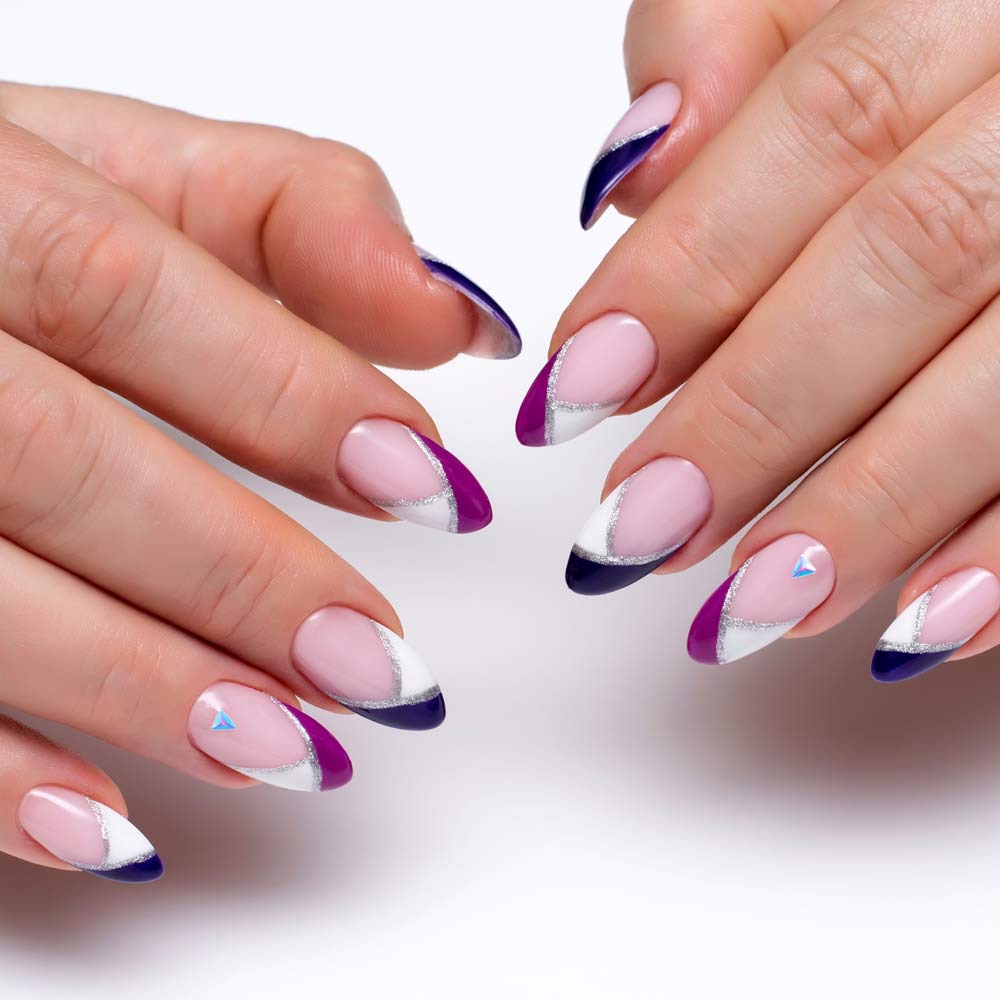 /
Classy French nails have been around for decades now. However, with French tip acrylic nails, you can take a look to a whole new level. You can experiment with a French tip accent, shades, and coats so that your manicure comes out individual and unique. The rule has no exceptions as long as you enjoy the outcome.
Nude Acrylic Nails
Shutterstock
i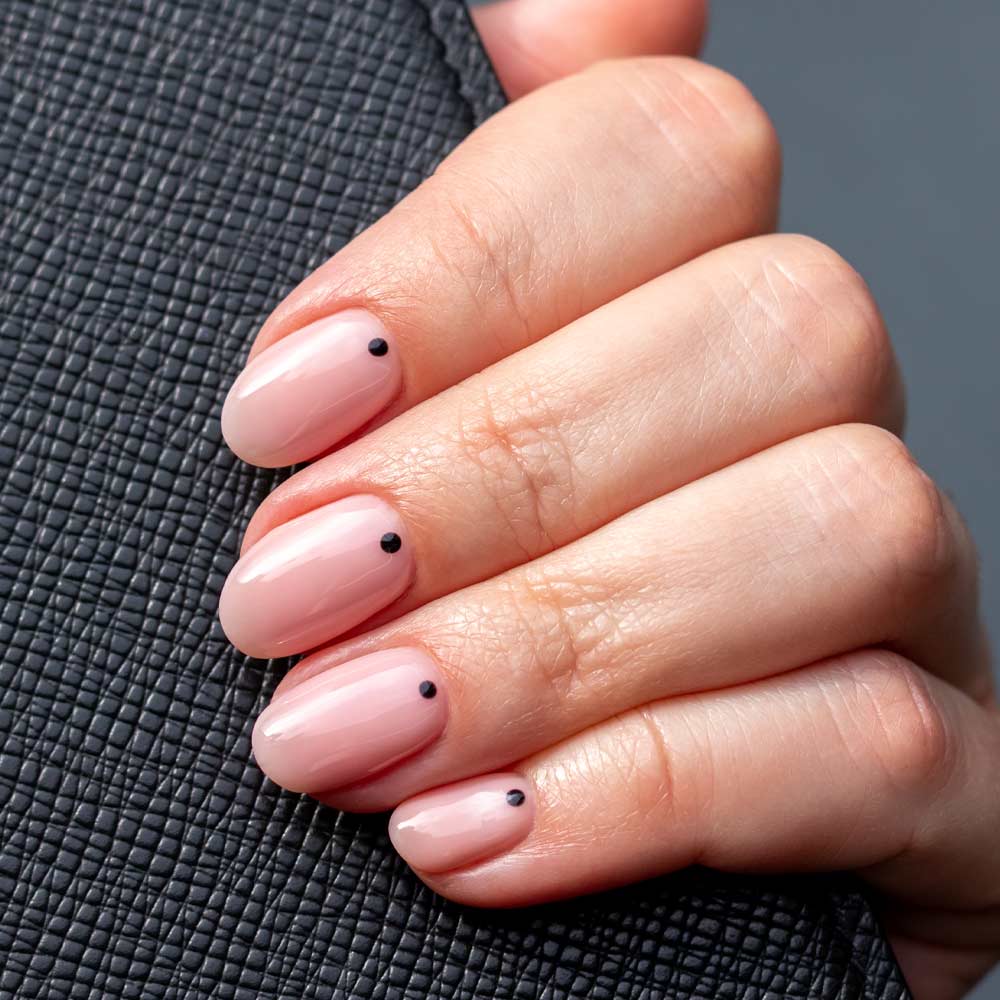 Shutterstock
i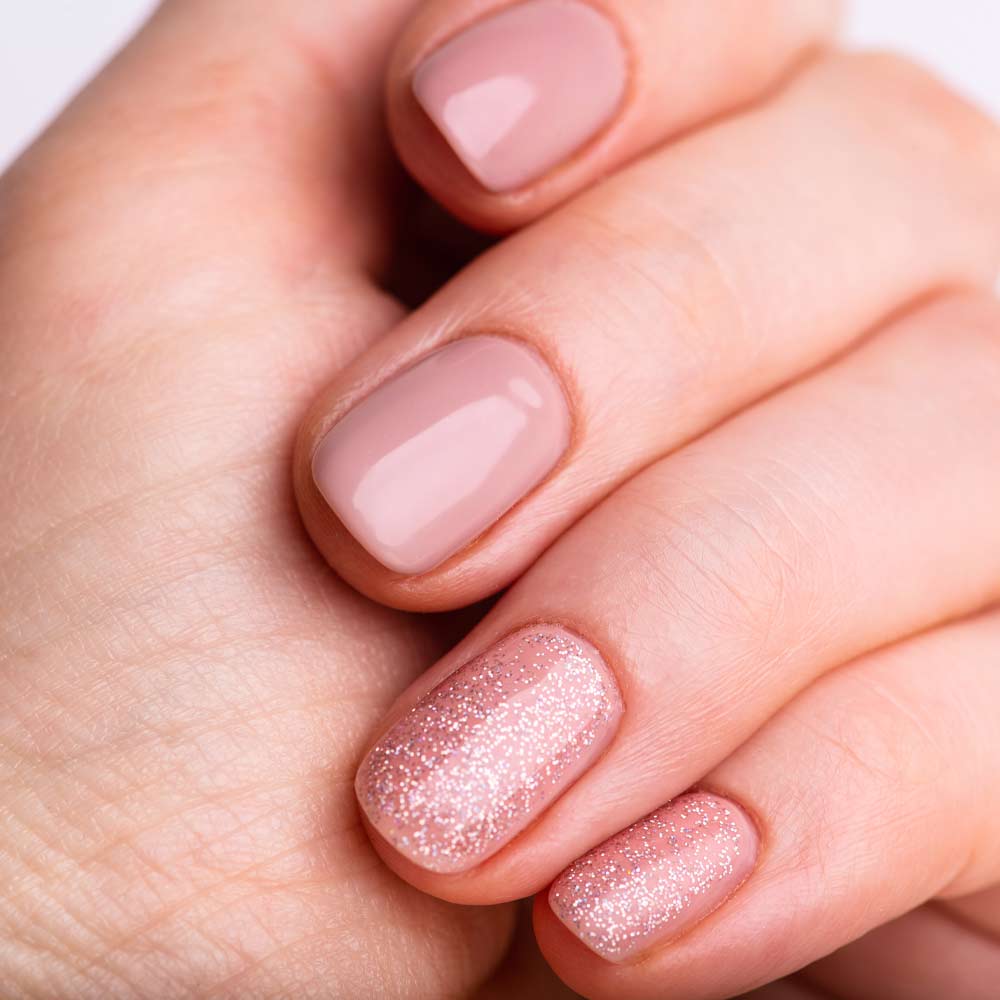 Shutterstock
i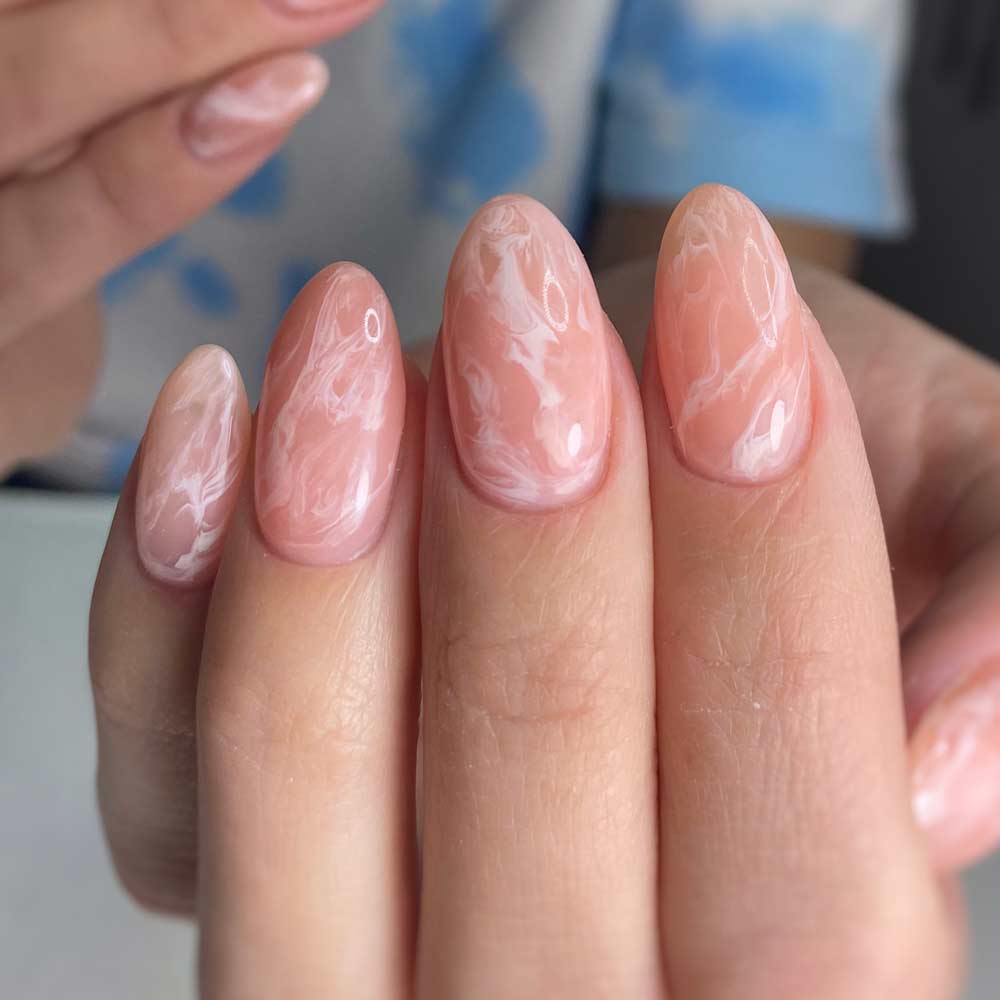 /
There's more than a single reason why nude acrylic nails won't go out of fashion any time soon. First things first, the nude nails shades are more versatile than you assume, and there's a perfect hue to suit every skin tone. Moreover, neutral nail art aims to create a minimalistic but utterly elegant aura for the wearer. No matter the dress code or position, nude acrylic nails will save the day so that your hands are presented in the best light.
Can I do my own acrylic nails at home?
Can I remove acrylic nails at home?
Can I paint acrylic nails with regular nail polish?
Acrylic Nails with Marble Design
Shutterstock
i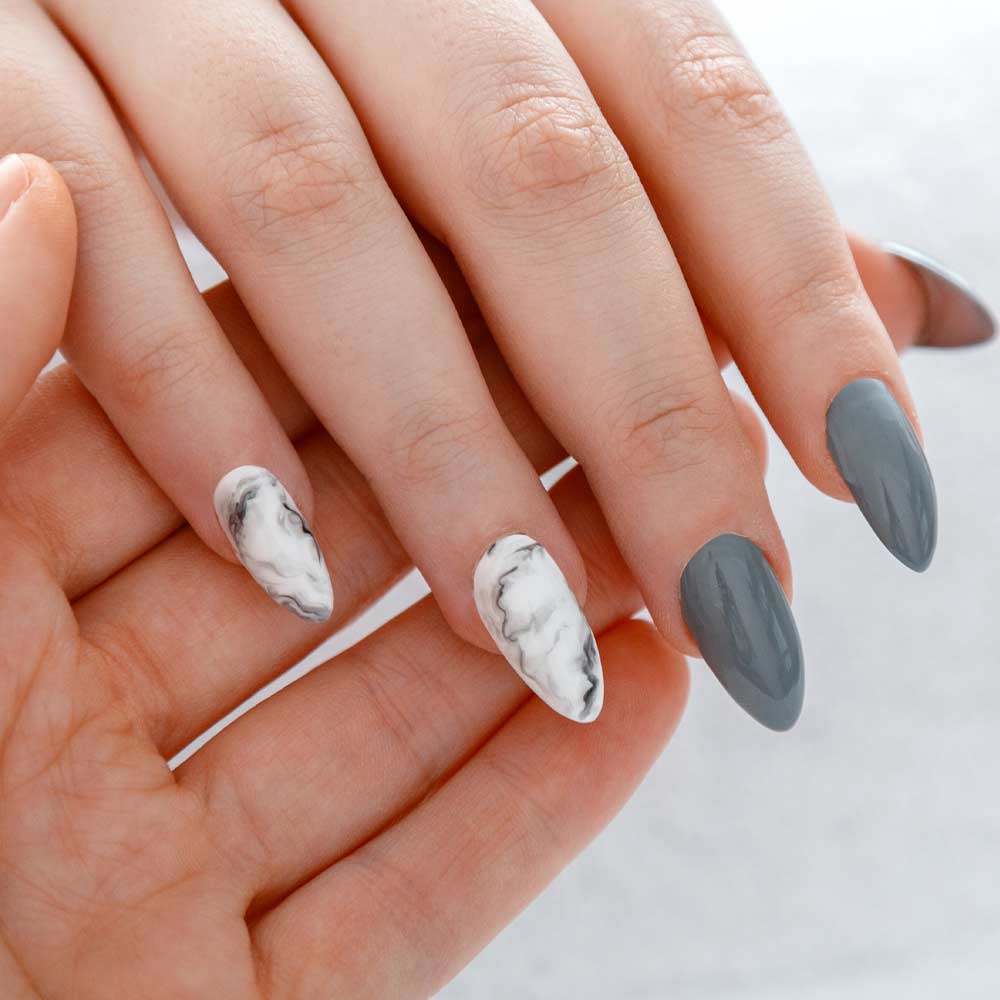 Shutterstock
i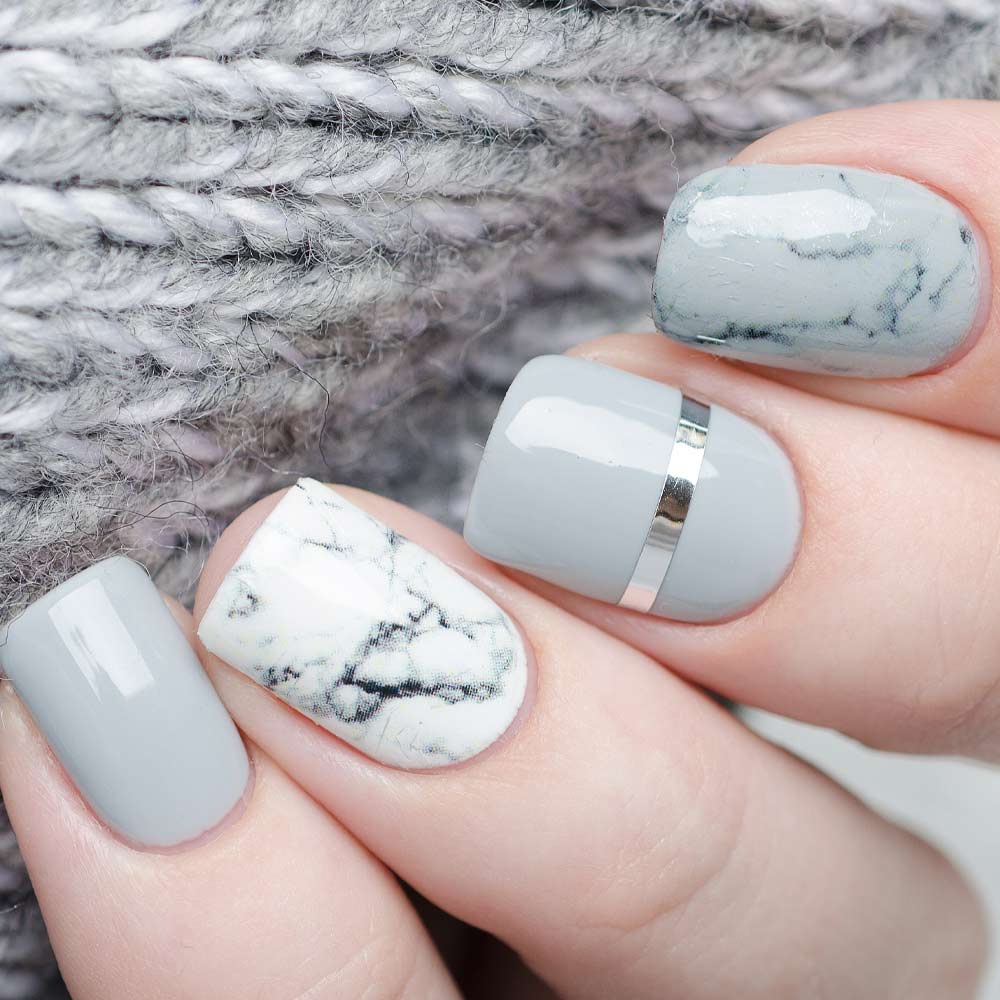 Shutterstock
i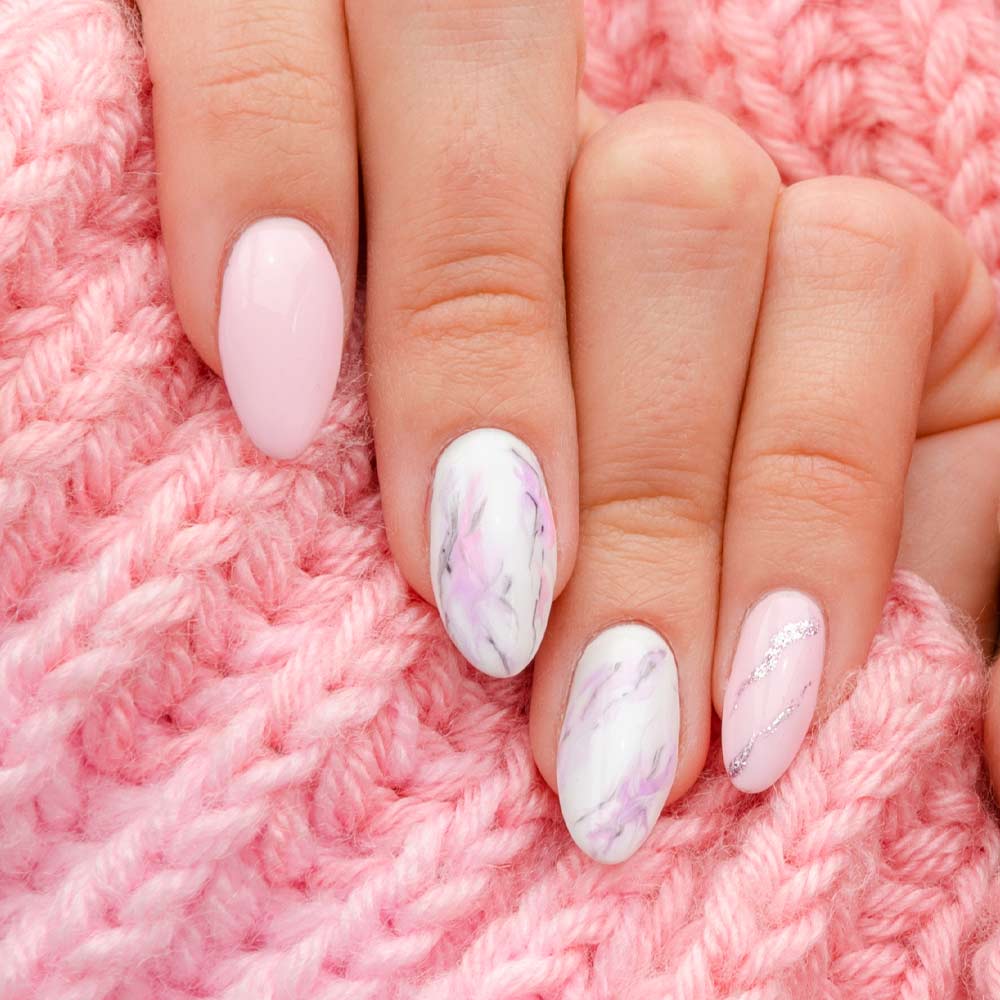 /
Marble nails belong to the category of simple acrylic nails due to their effortless creation. However, in terms of design versatility, marble nails have few rivals. You can choose different shades, accents, and embellishments to come up with an individual masterpiece. It's impossible to draw the same marble pattern, and that's the feature that makes it so requested and unique. Acrylic marble nails can fit the most formal occasions since they can be created with gentle and light colors and become a pure image accent when pulled off in brighter hues.
Bright Acrylic Nails Designs
Shutterstock
i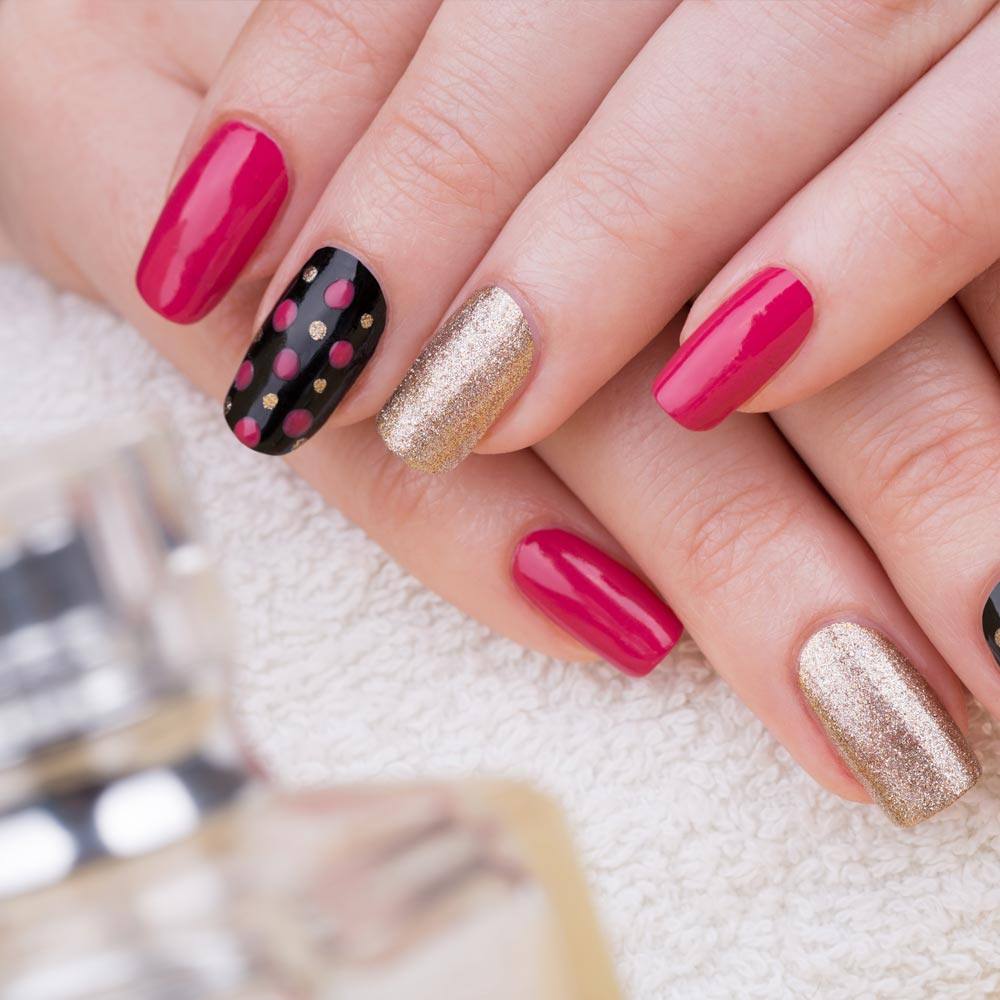 Shutterstock
i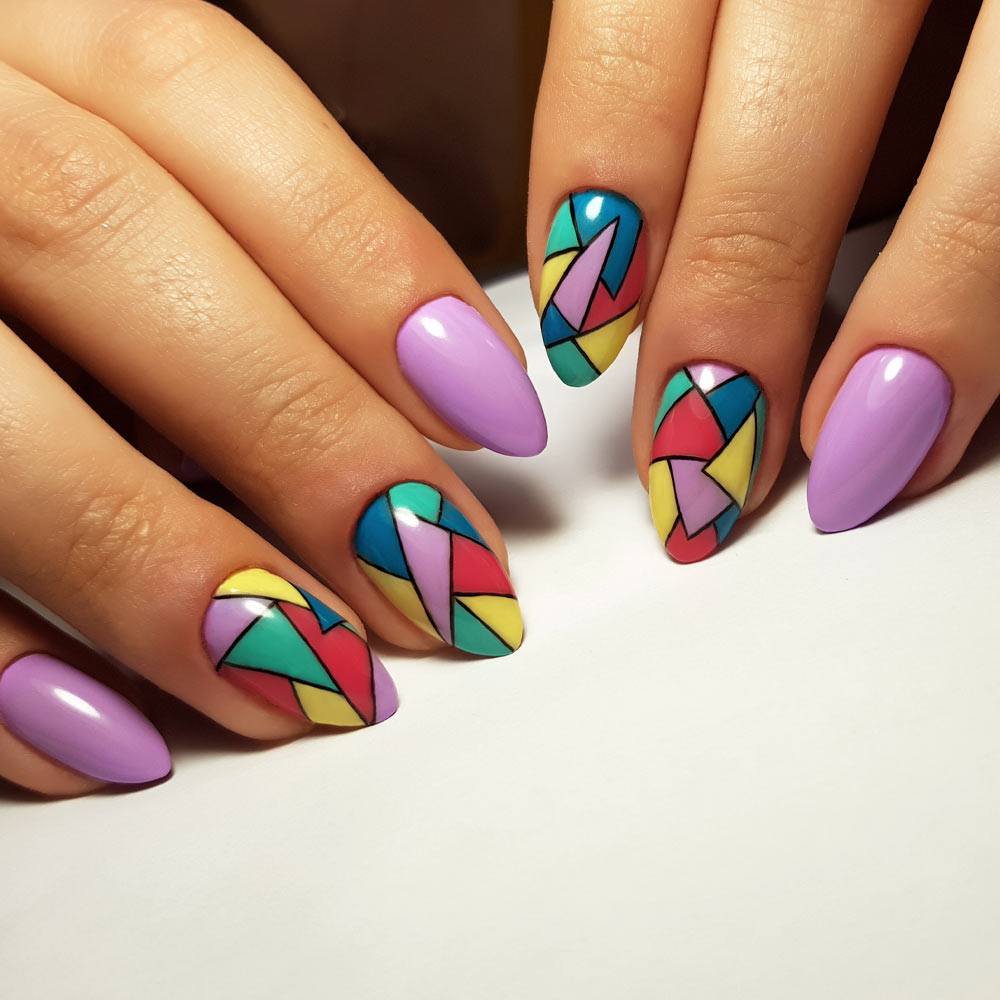 Shutterstock
i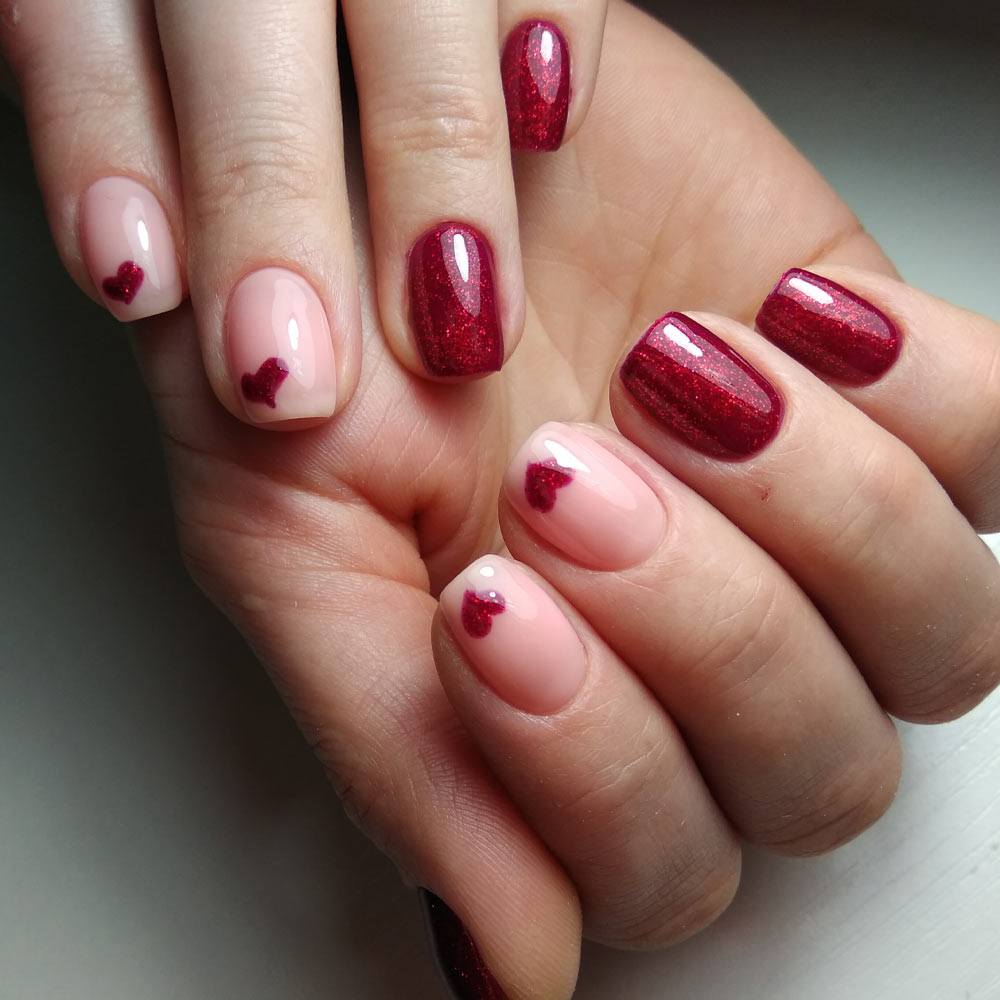 Shutterstock
i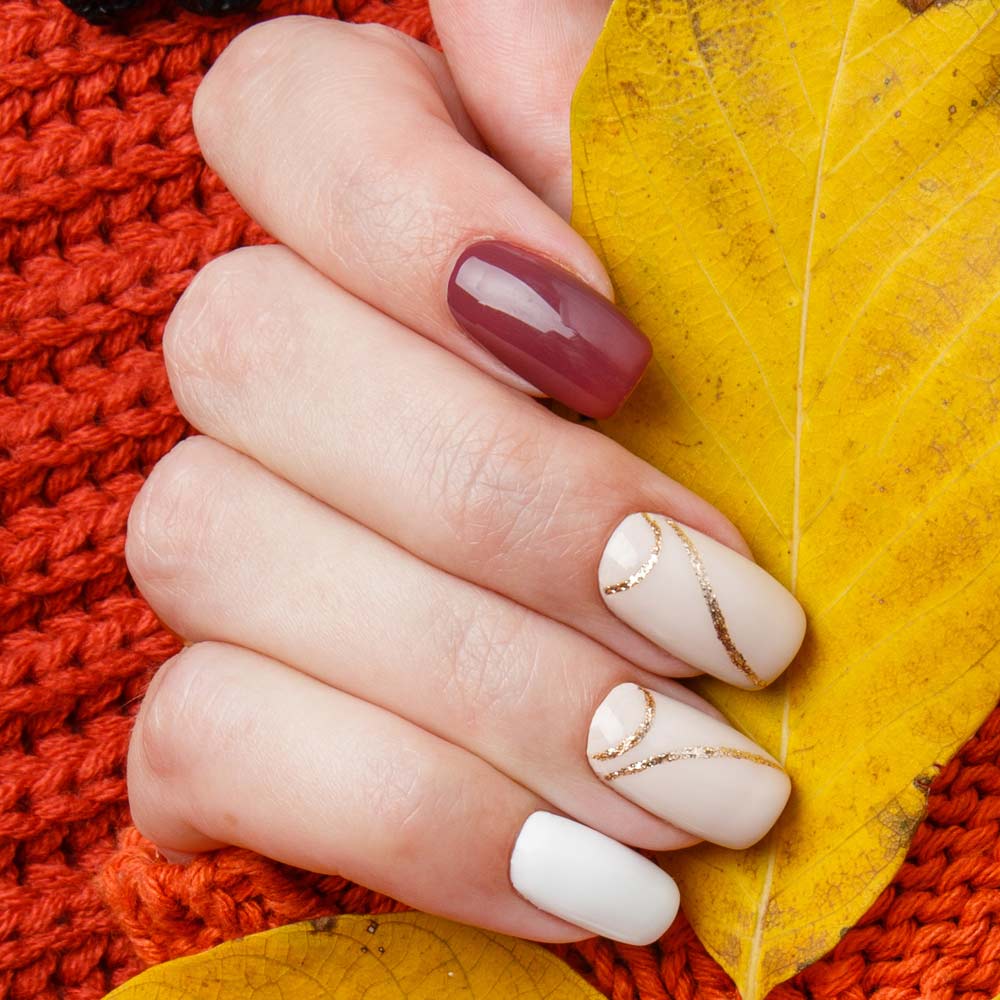 Shutterstock
i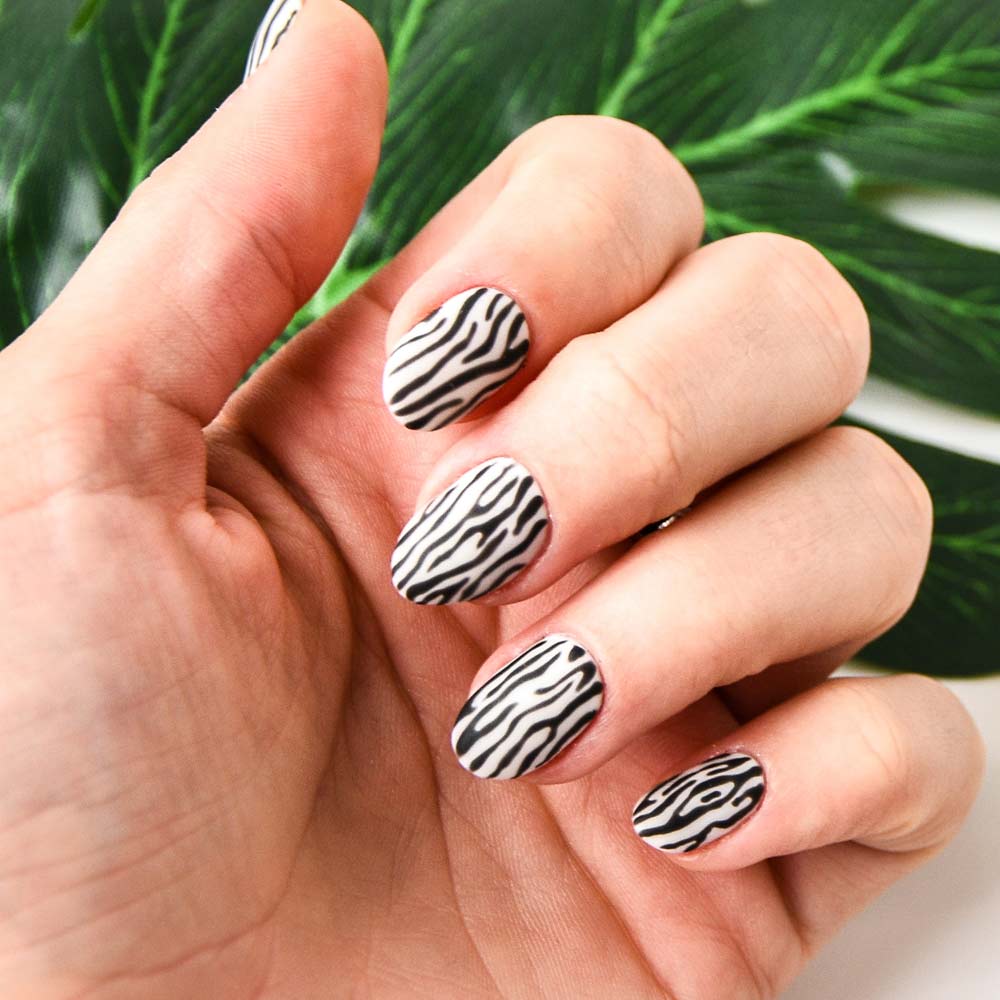 /
Some ladies prefer their nails to make a striking statement, and that's great since, with acrylic nails, you can succeed with the goal twice as easily. Whether these are pink acrylic nails, bright blue tips, or neon greens – the sky is the limit, and you should use the opportunity to your ultimate advantage!
Matte Acrylic Nails
Shutterstock
i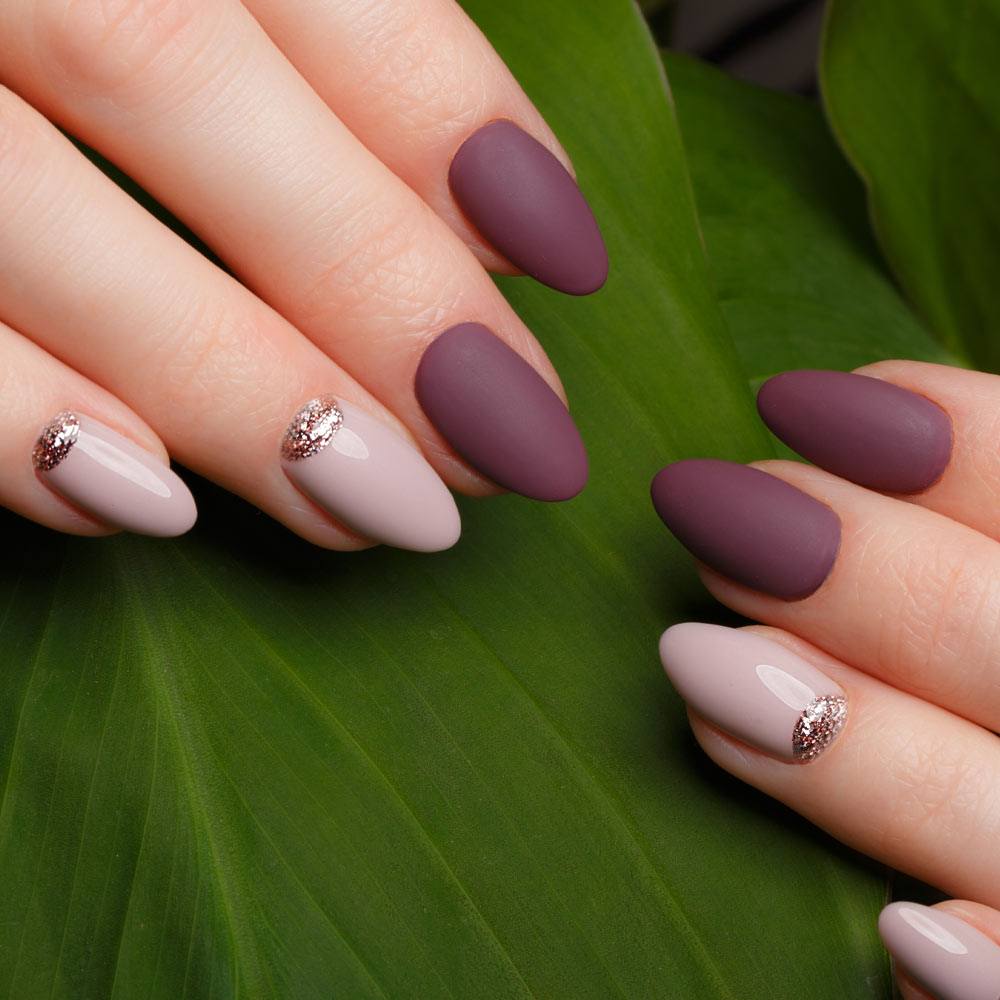 Shutterstock
i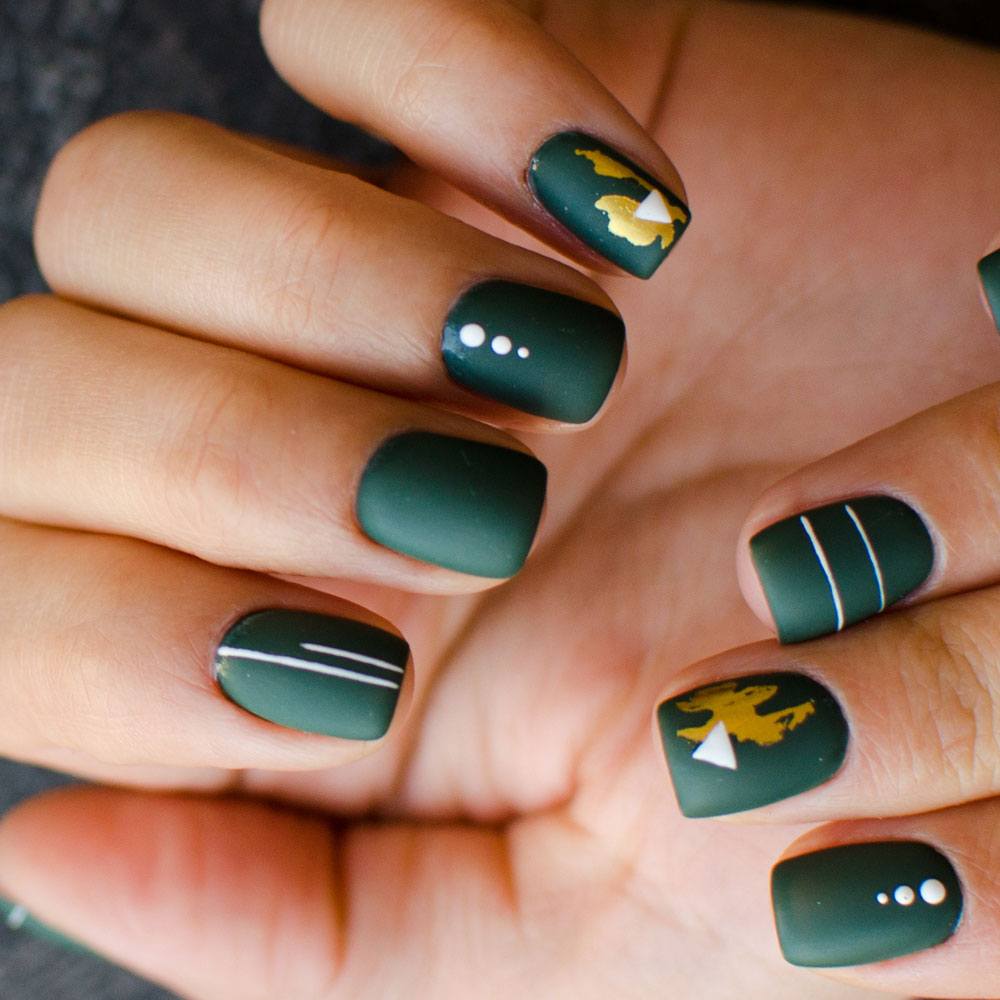 Shutterstock
i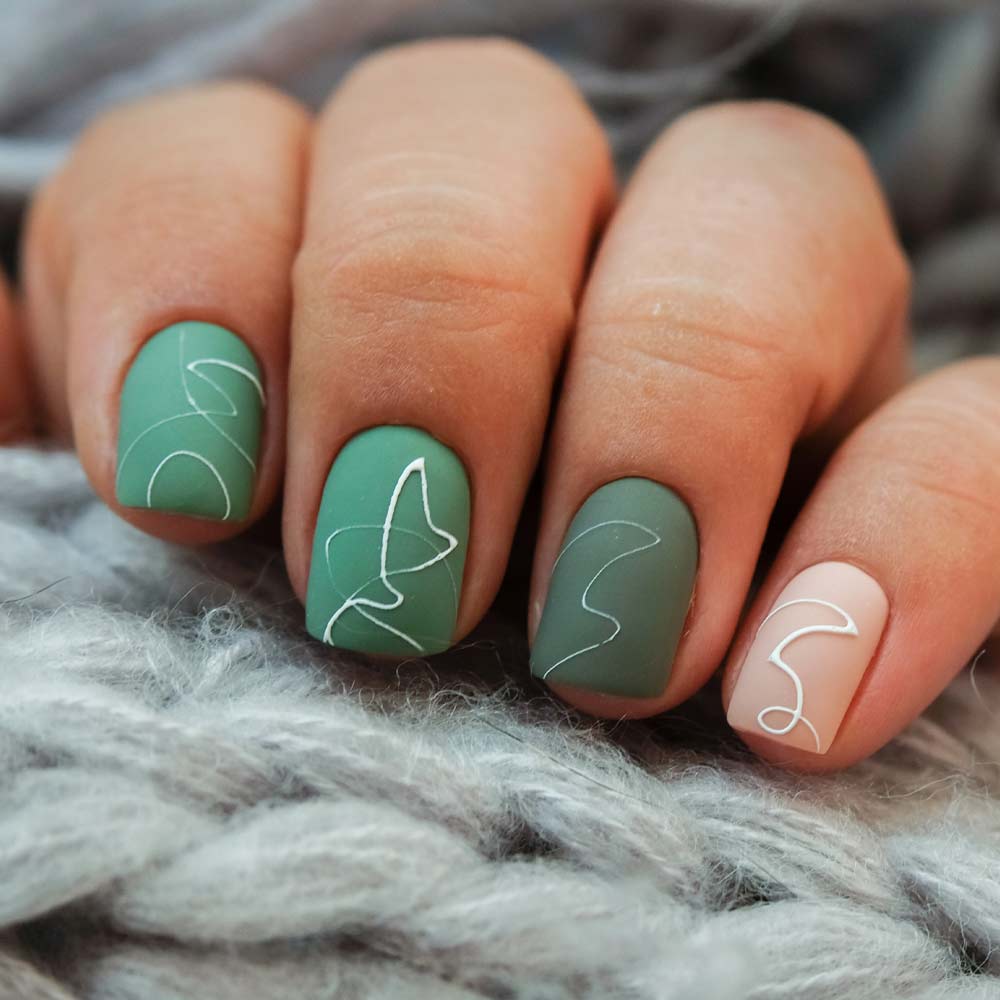 Shutterstock
i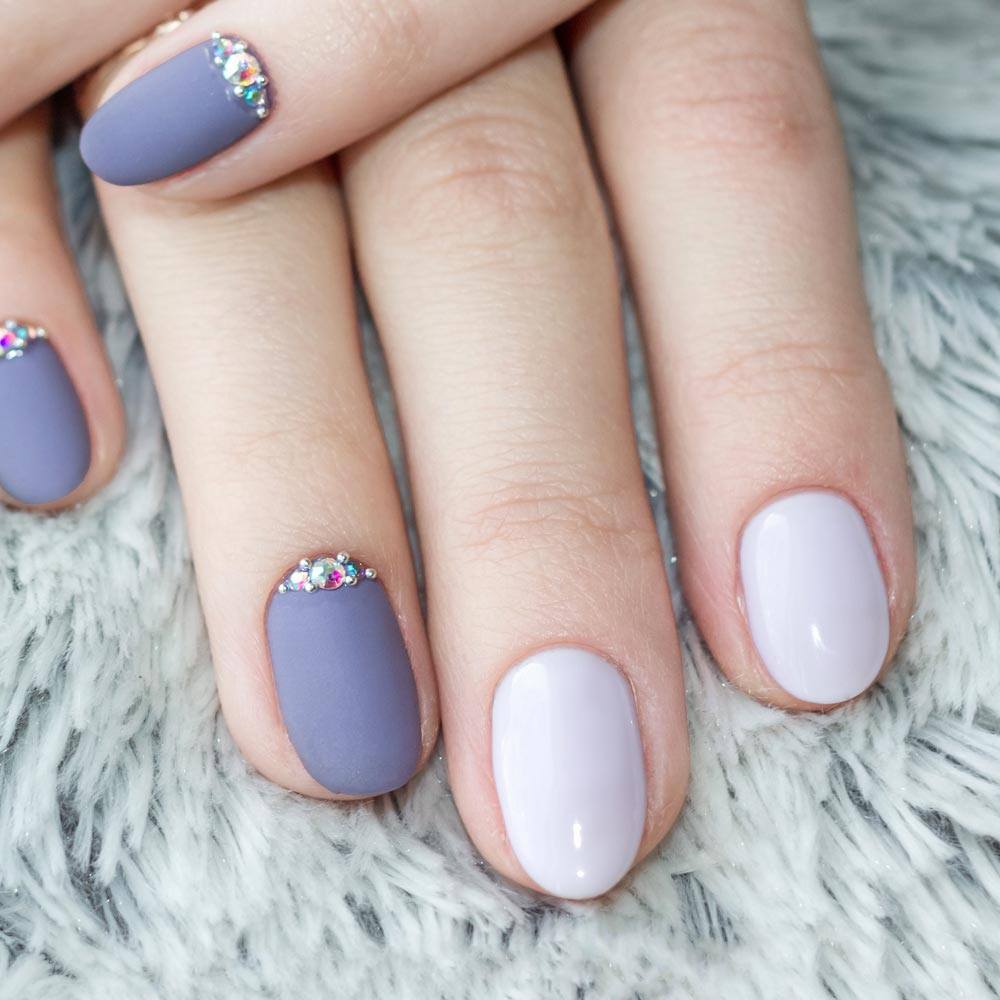 /
You don't have to opt for extra long acrylic nails if that does not feel like your cup of tea. You can preserve the most comfortable length without sacrificing the appealing appearance. Shorter matte nails look exceptionally sophisticated and elegant. Besides, you can play around with different hues and patterns since the matte coat will even out the genuine boldness of darker and deeper hues. See for yourself!
Girly Pink Nails Designs
Shutterstock
i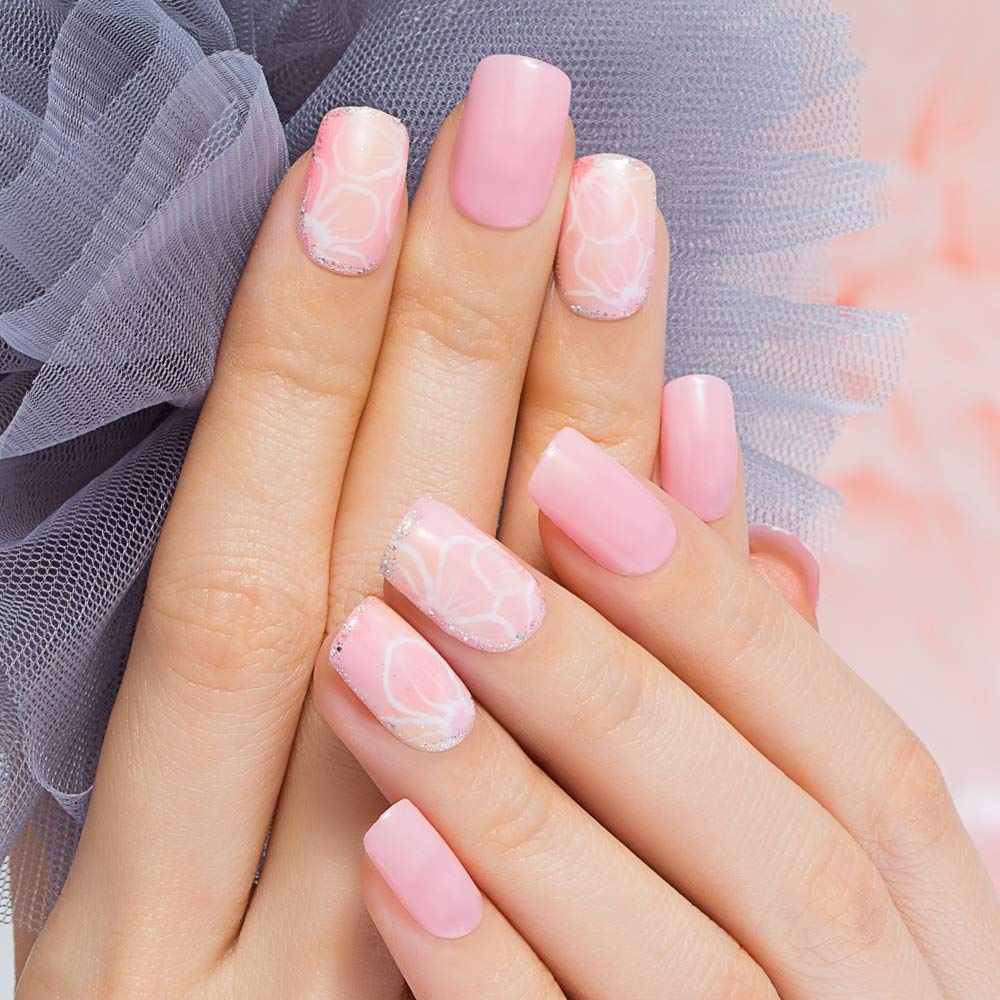 Shutterstock
i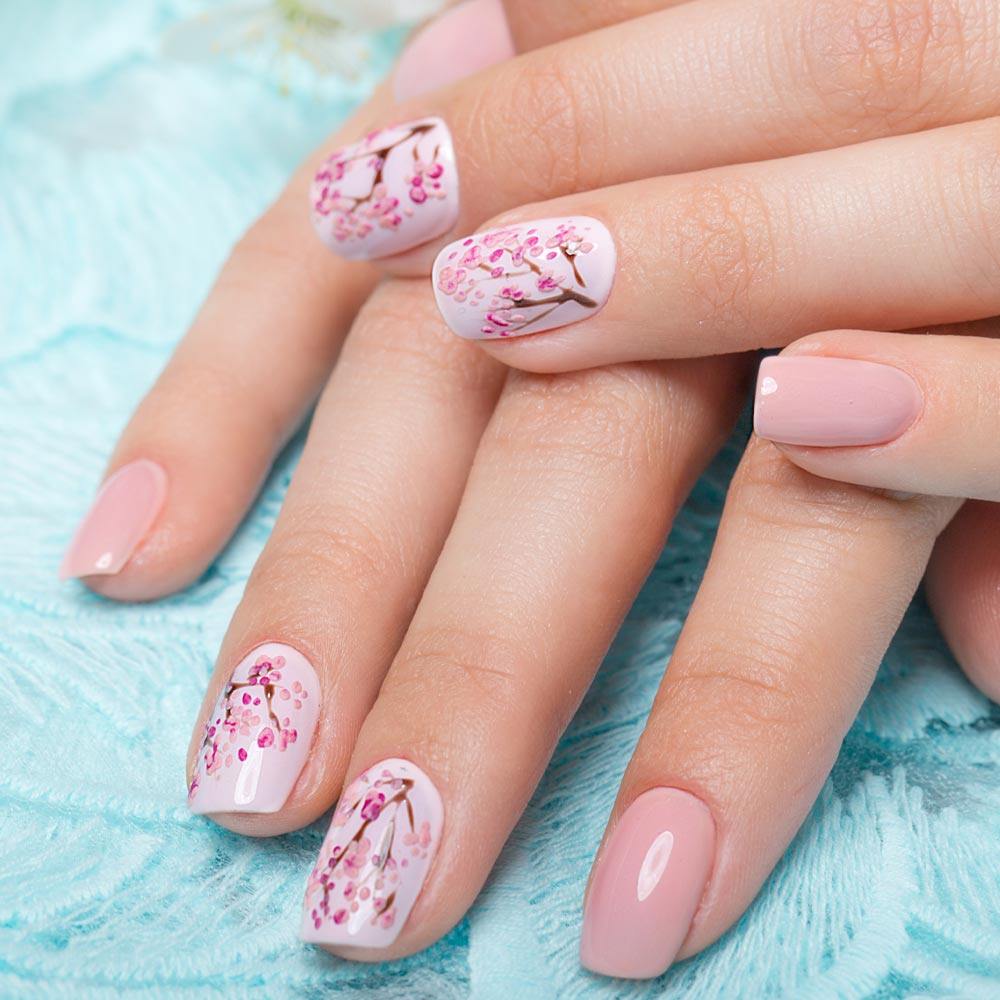 Shutterstock
i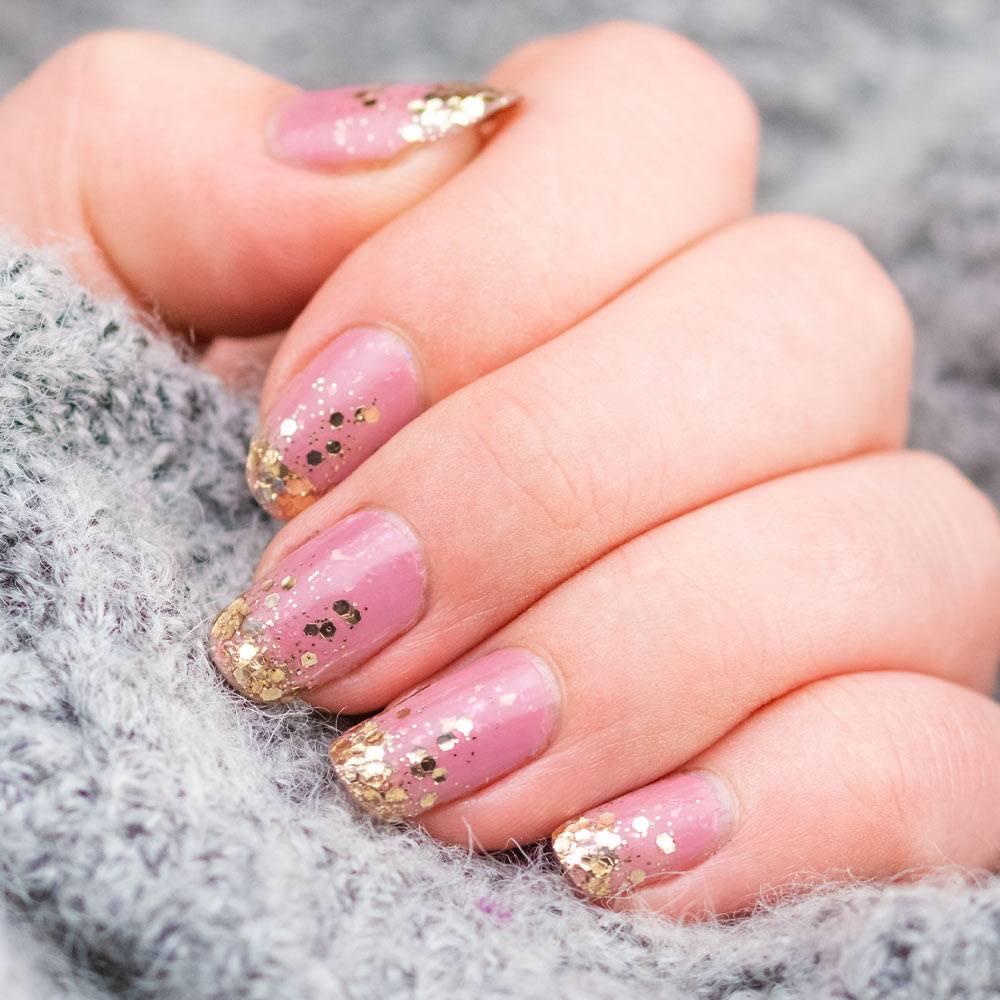 Shutterstock
i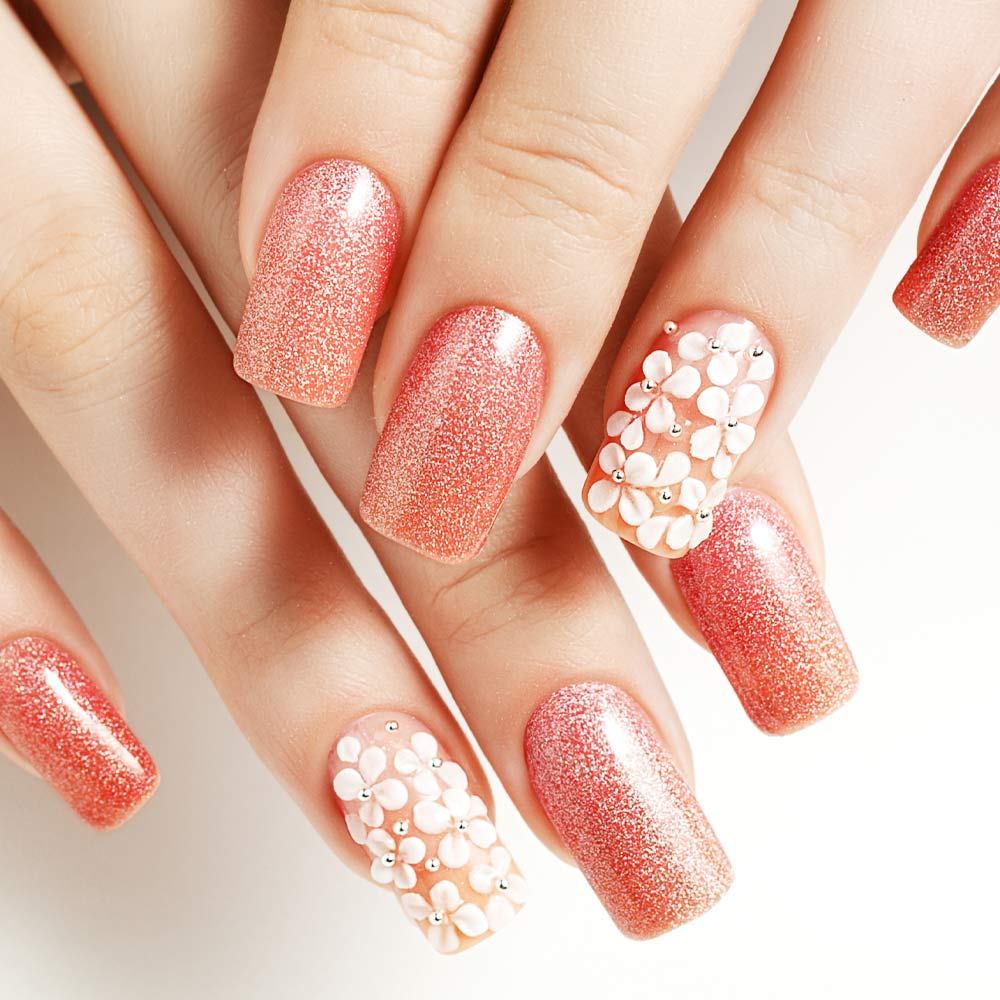 Shutterstock
i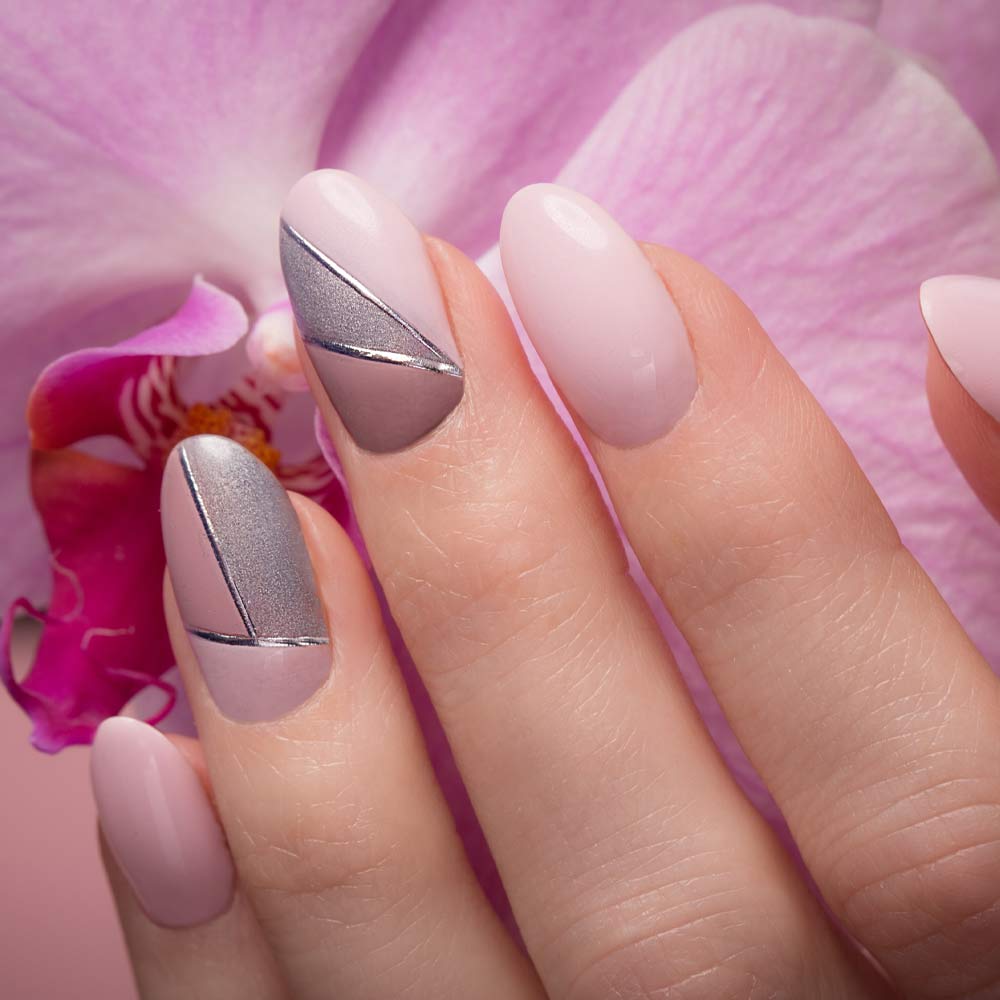 Shutterstock
i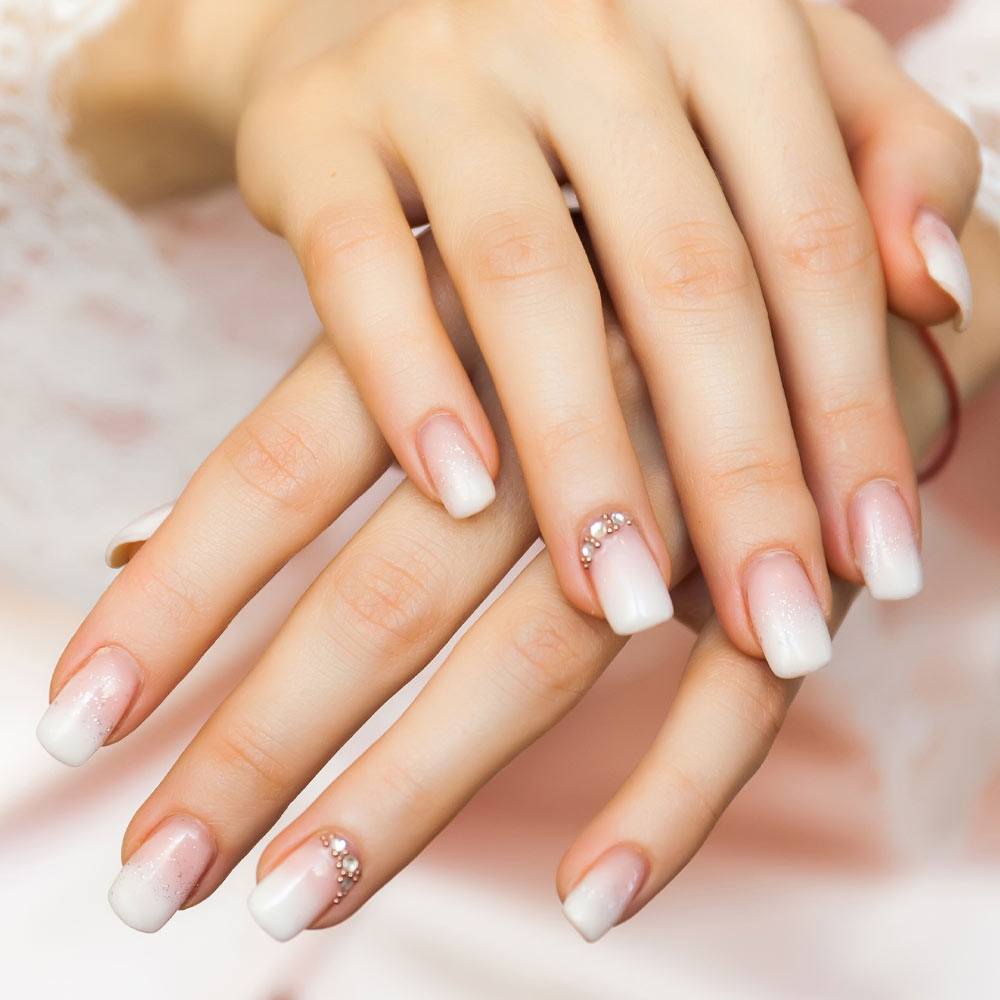 /
Girls will be girls, and there's nothing we want to do about it rather than promote it. Go for light pink acrylic tips spiced with delicate floral patterns to enhance your feminine nature. There are plenty of occasions to dedicate such a manicure to.
Fake nails can be also good, read our articles to find the best nail design for you!
FAQ: Acrylic Nails
What type of fake nails are healthiest?
Gel extensions are more secure on the grounds that they are not made with the brutal synthetics like acrylic application. Acrylic nails are generally made with synthetic substances,(methyl methacrylate and toluene) which can truly harm your regular nail plates.
How long does acrylic nails last?
Acrylic nails are extraordinarily solid and will last up to 3 weeks with proper care, after which they will start to grow out. And, without the right maintenance, your acrylics can lift, chip or strip even sooner than the 2-week point.
How much does acrylic nails cost?
The cost of acrylic nails shifts broadly between nail professionals. A normal expense for a mid-range acrylic nail treatment at a spa or salon goes from $40 to $50 for a standard set. For pink or white colors, however, that cost can increment to $50 or $65.
REFERENCES: