Have you already tried every nude nail color possible but are not ready to commit to a bold manicure yet? Then rose gold nails are your golden mean. A touch of color ensures that your mani does not look too strict, let alone boring. Yet, it still has an elegant and sophisticated flair. If you have been seeking some inspiration, your search stops here. In the following guide, we have covered everything you should know about a rose gold nail style.
Glitter Rose Gold Nails For Festive Occasions And More
@nail_sunny
i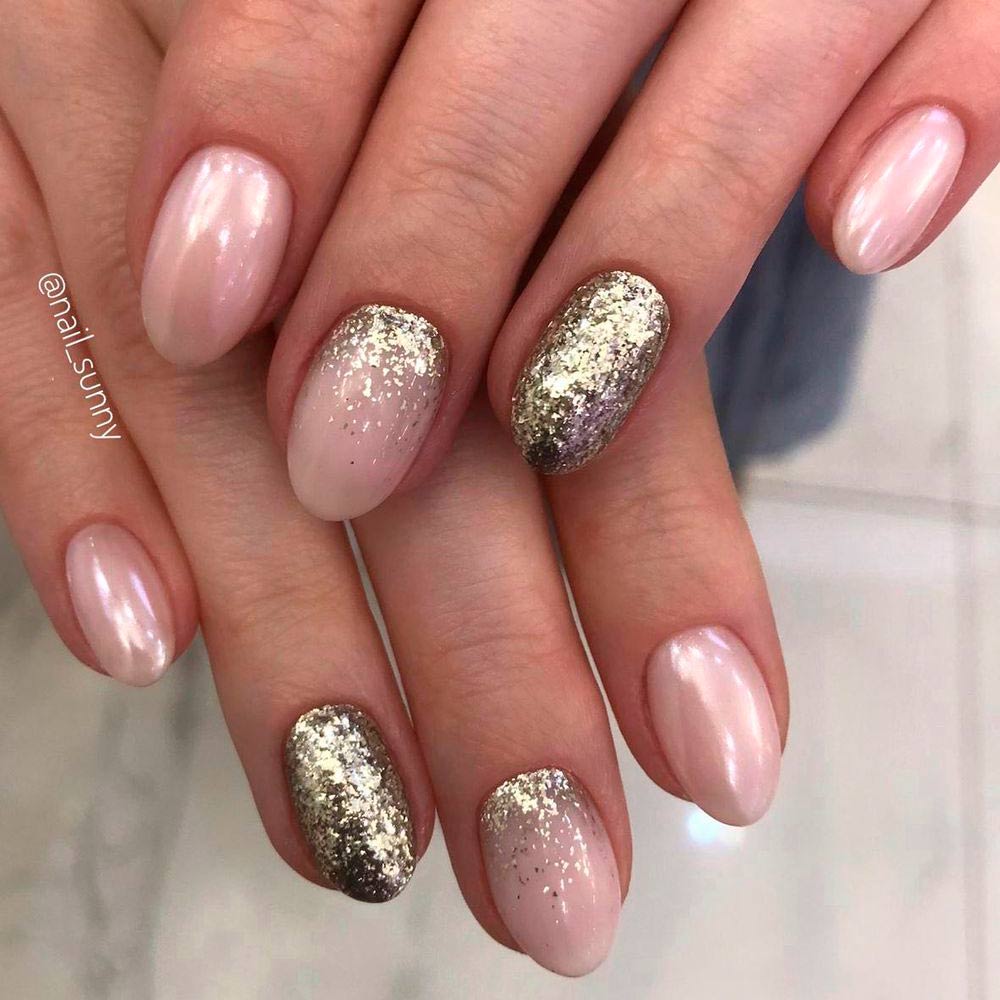 @nail_sunny
i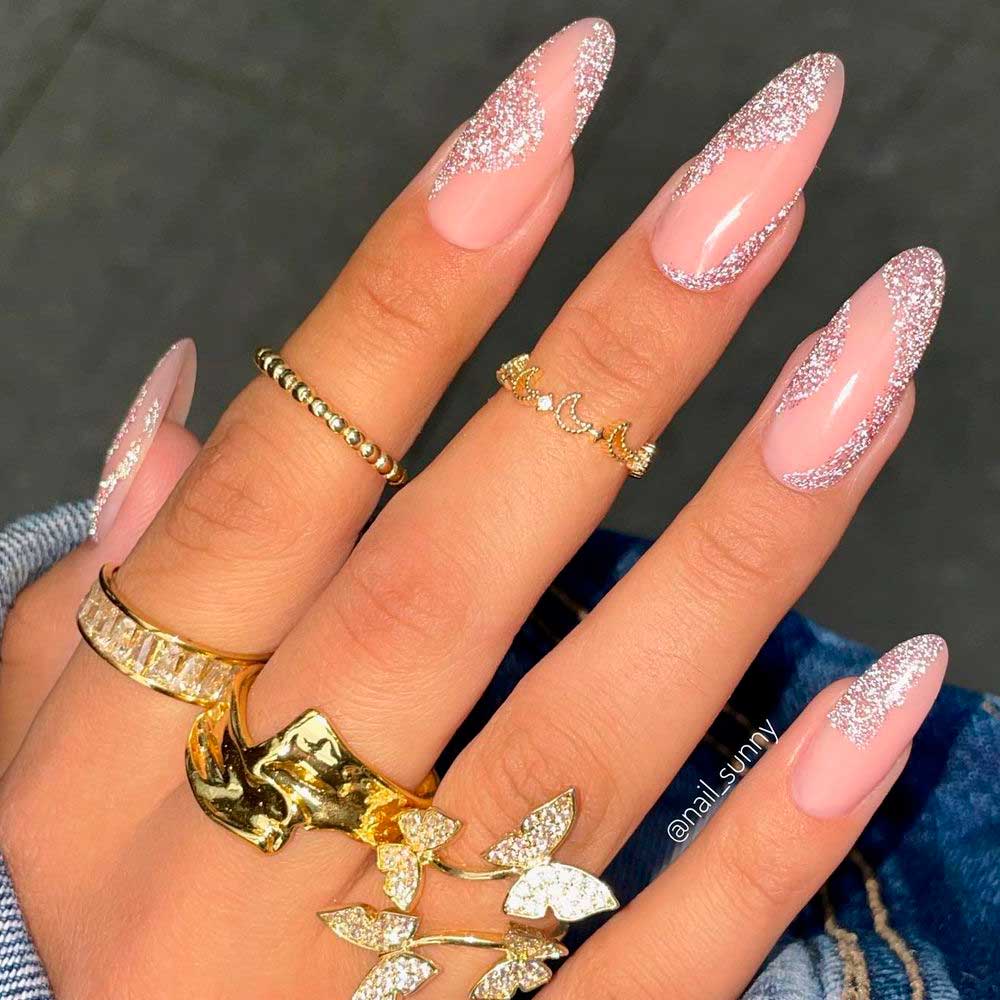 @nail_sunny
i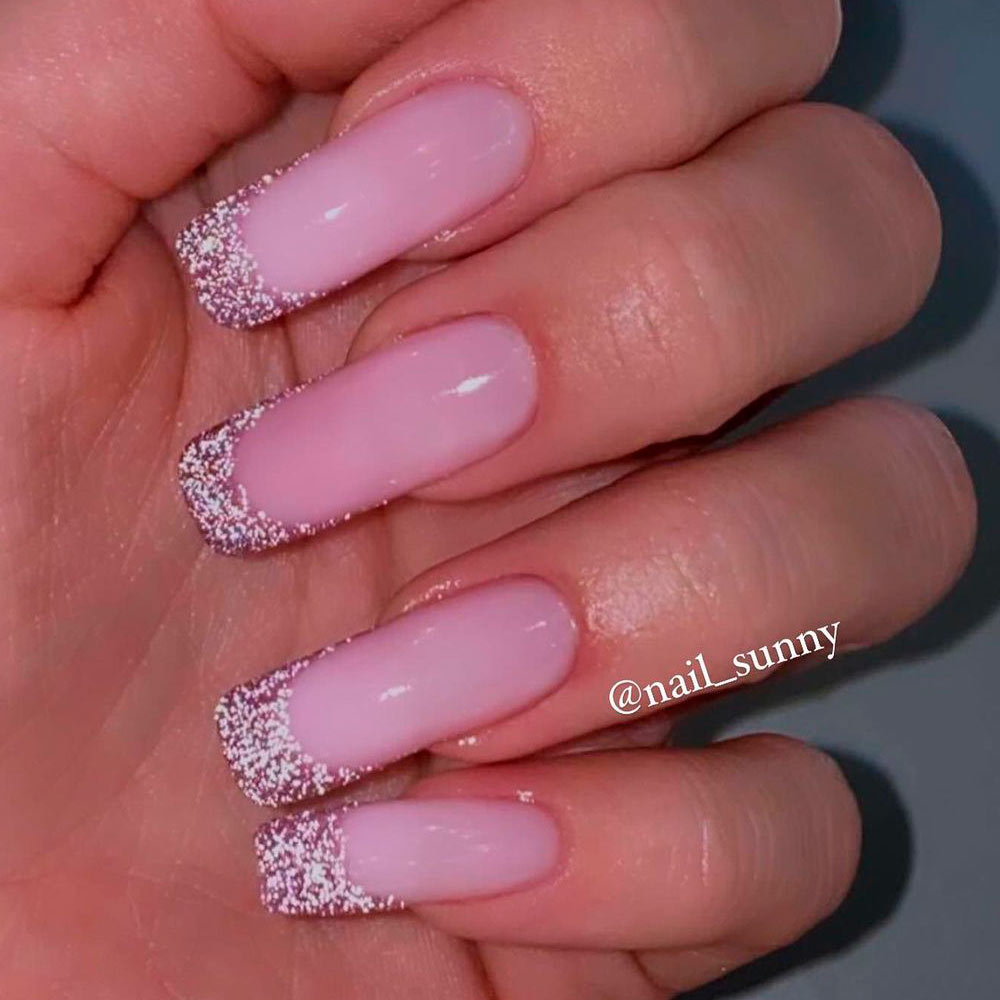 @nail_sunny
i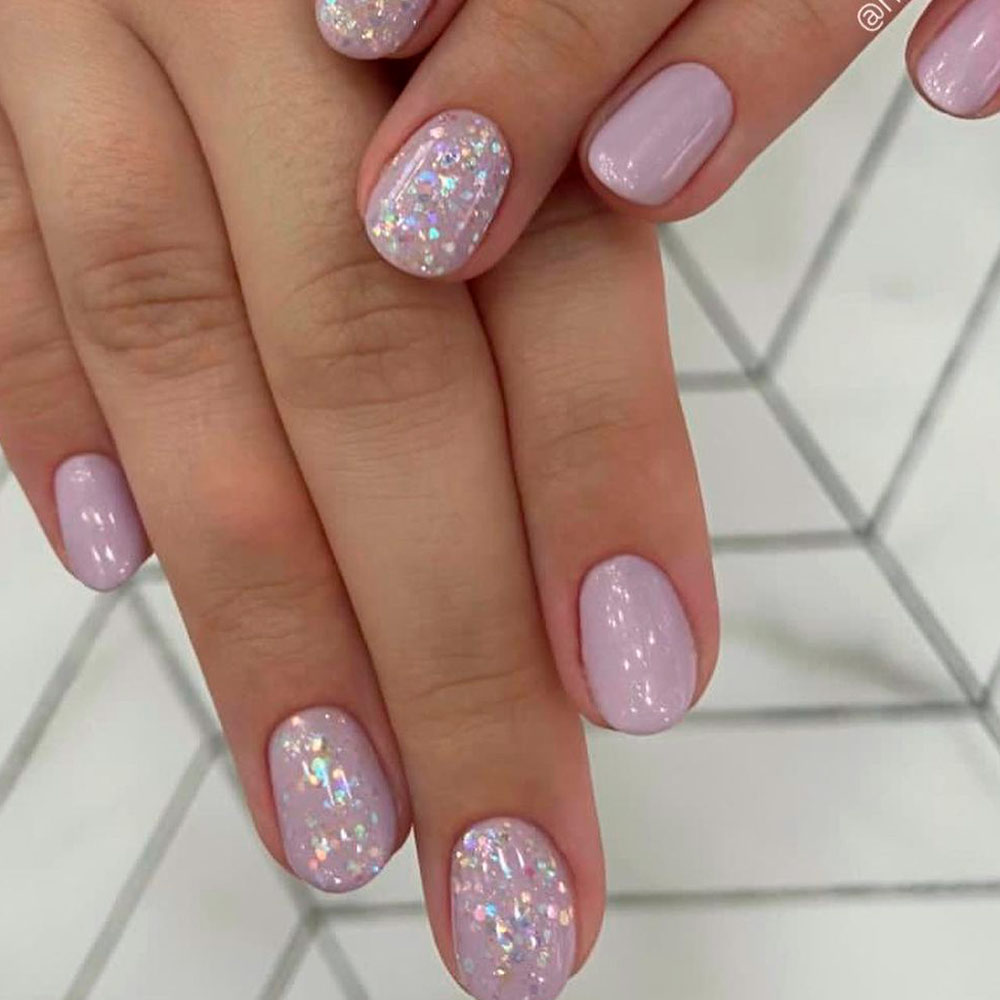 /
If you are looking for rose gold nails ideas for a special occasion, you cannot go wrong with a glitter accent, especially when it is the holiday season. Rose gold glitter nails look chic and ornate, perfectly matching the festive ambiance. One of the best things about such a mani is that you do not have to come up with an overly elaborate design. With glitter rose gold nails look attention grabbing on their own. So, if you want to make them the focal point of the whole look, you are free to do so. On top of that, glitter comes in a myriad of shapes, styles and colors, which guarantees that your nail style will always be one of a kind.
Enigmatic Rose Gold Ombre Nails For All Occasions
@nail_sunny
i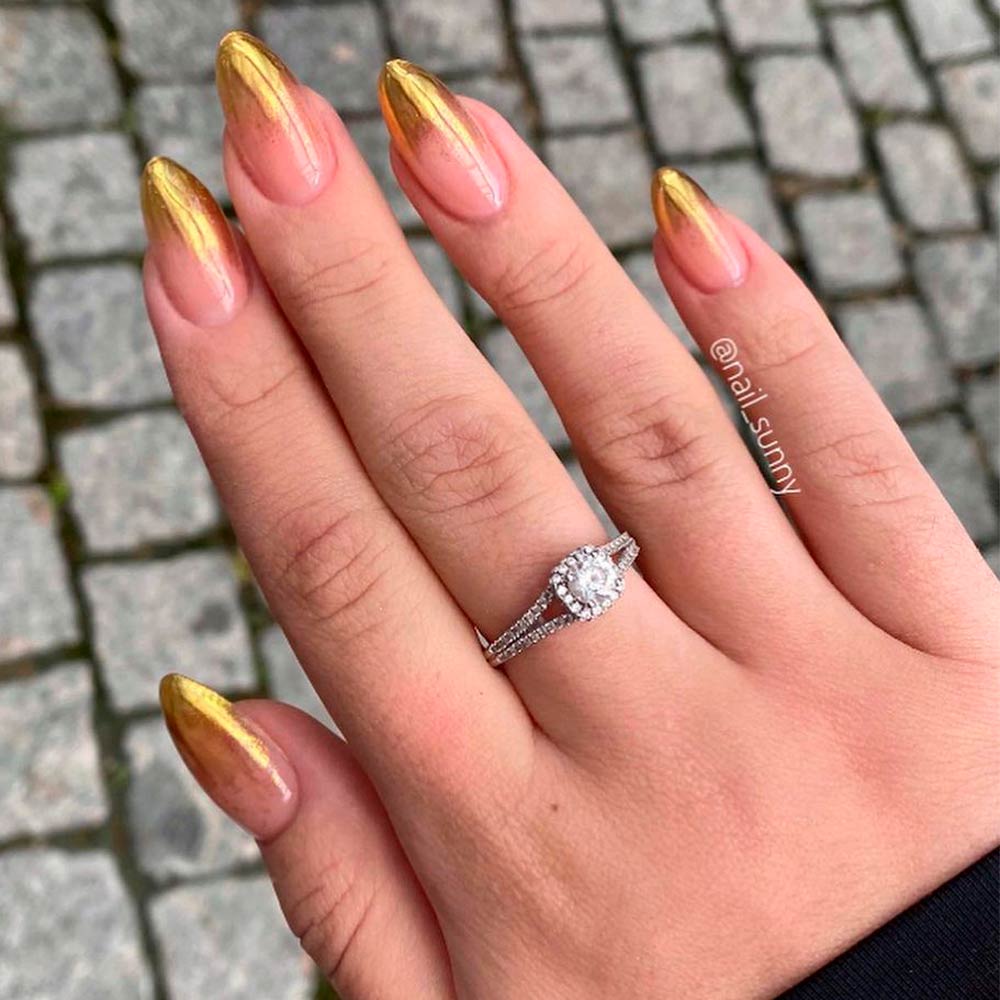 @nail_sunny
i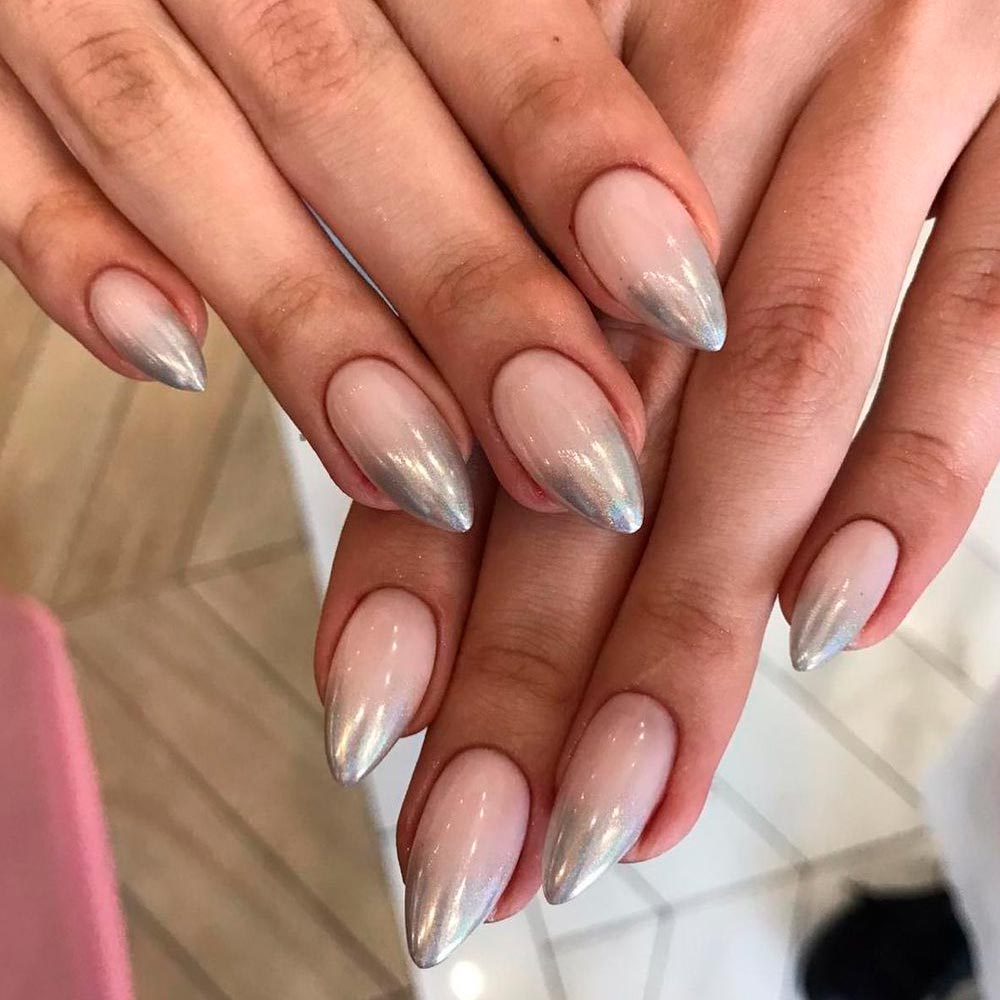 /
Rose gold nails are a perfect canvas for different nail design techniques and ombre is no exception. It has been popular for quite a while now, so by opting for rose gold ombre nails, you can rest assured that your manicure will look on trend. What is more, you can play around with different shades and finishes to adjust your mani to any occasion. As such, rose gold champagne ombre nails are a failsafe option when you need to look your best while complying with the dress code. Rose gold ombre glitter nails are a more suitable choice for parties and other fancy events. Do not be afraid to experiment with your nail style and try different pink rose gold ombre nails variations in different ambiances.
Monochrome Rose Gold Nails With Multidimensional Brilliance
@nail_sunny
i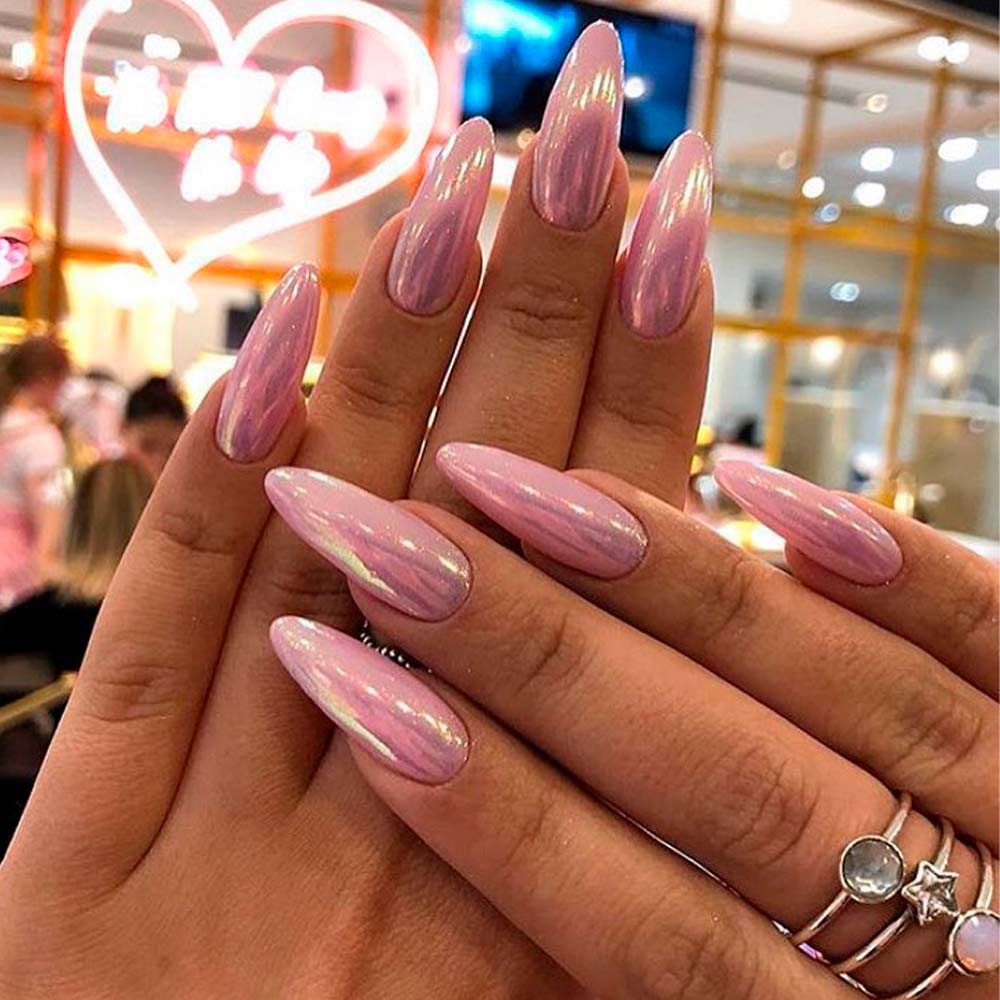 @nail_sunny
i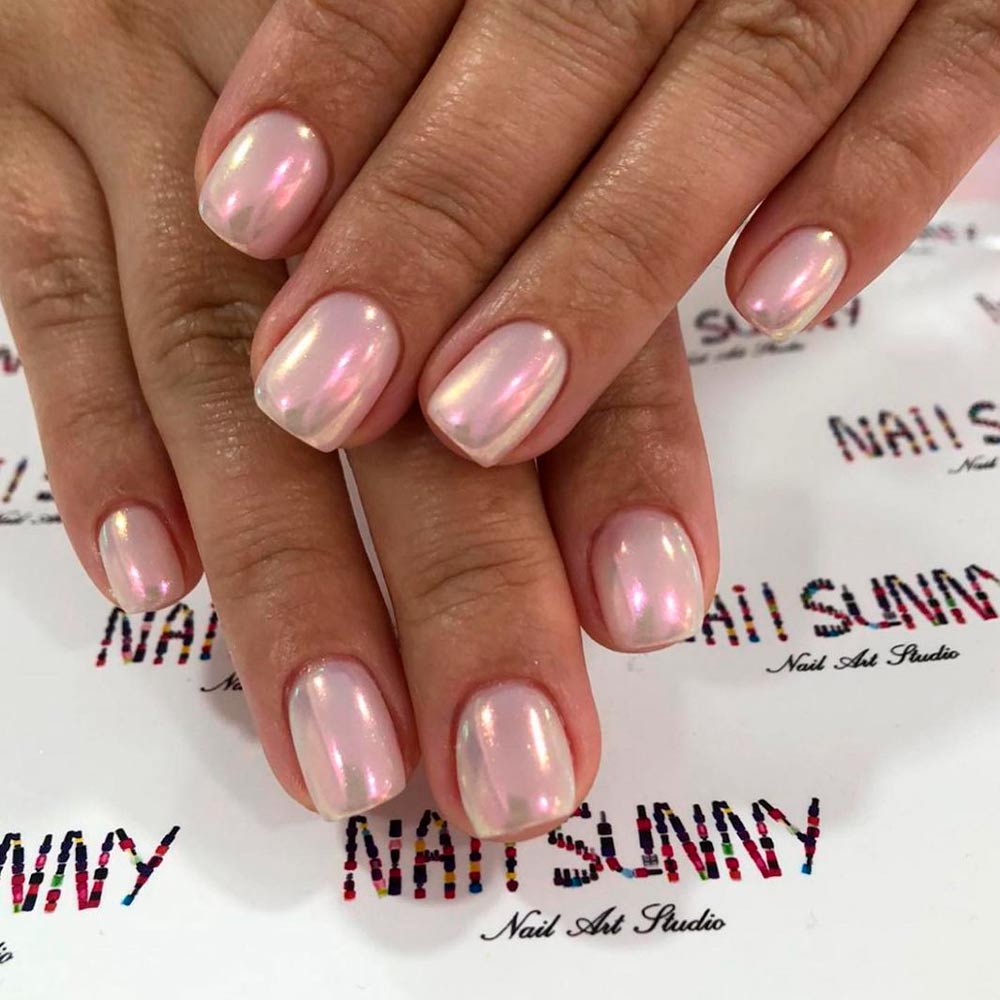 /
A surefire way to give rose gold nails an unusual twist is by applying chrome powder on top. Hardly any other coating can give such a bedazzling effect. Although rose gold chrome nails are not the newest manicure trend, they are still at the peak of their popularity. The color of the chrome powder may be just anything. Yet, for a rather pearly finish, consider lighter shades. With deeper chrome powders, you will get a more dimensional effect. Thus, depending on the result you want to achieve, you can play around with the hue and undertone of your rose gold nails design.
Rose Gold Nails With Rhinestones For Real Socialites
@home_of_deva
i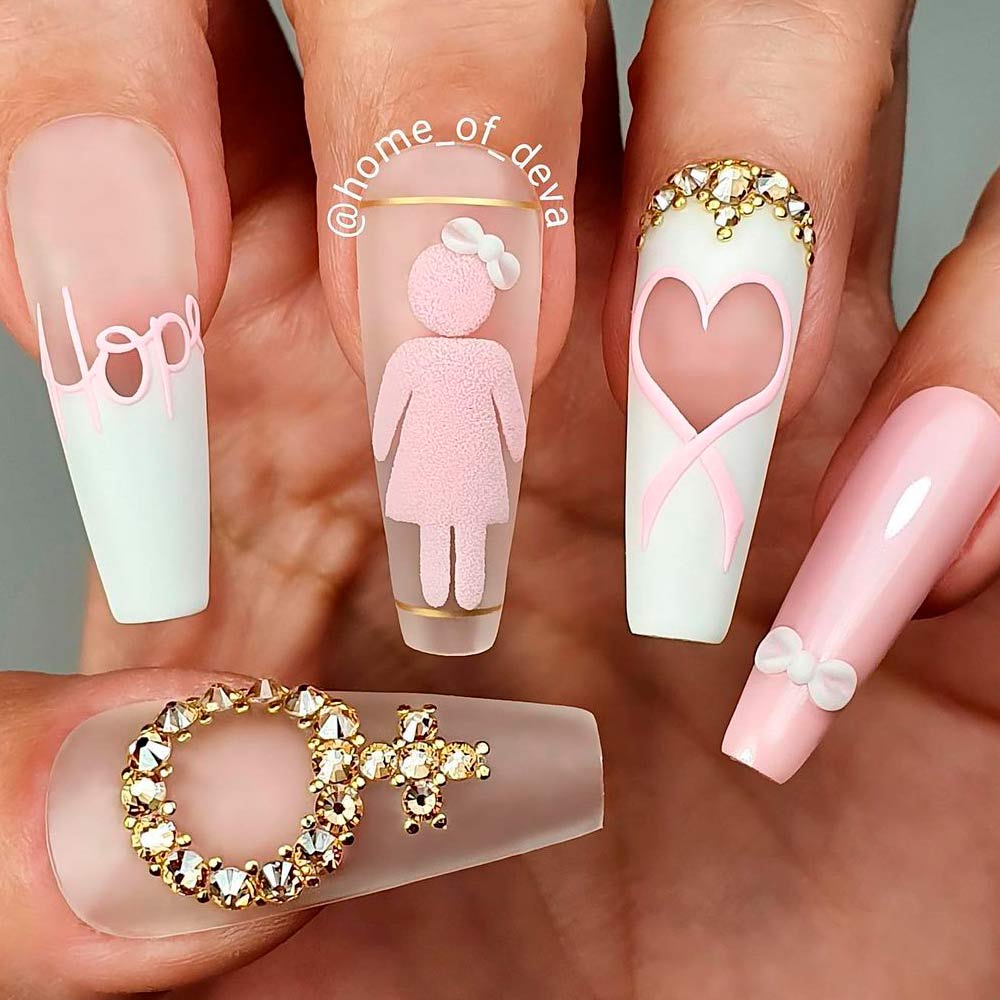 @home_of_deva
i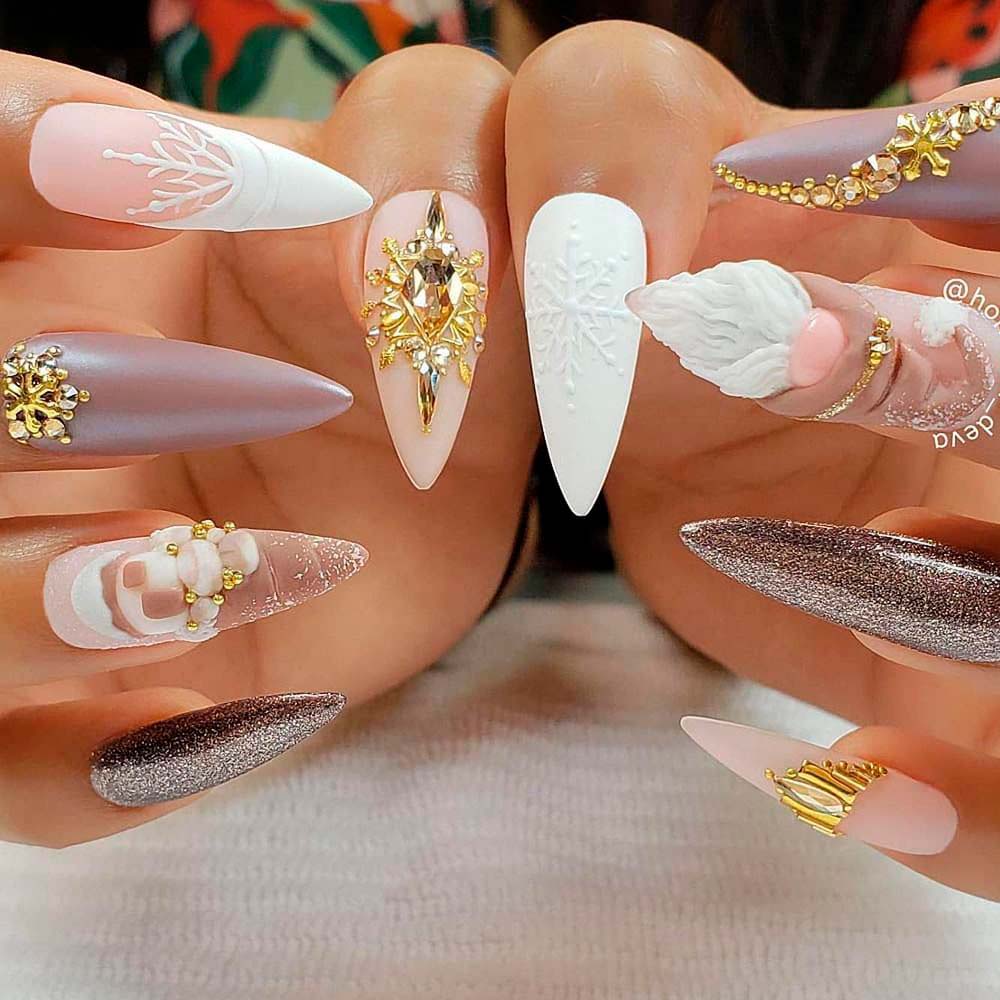 @home_of_deva
i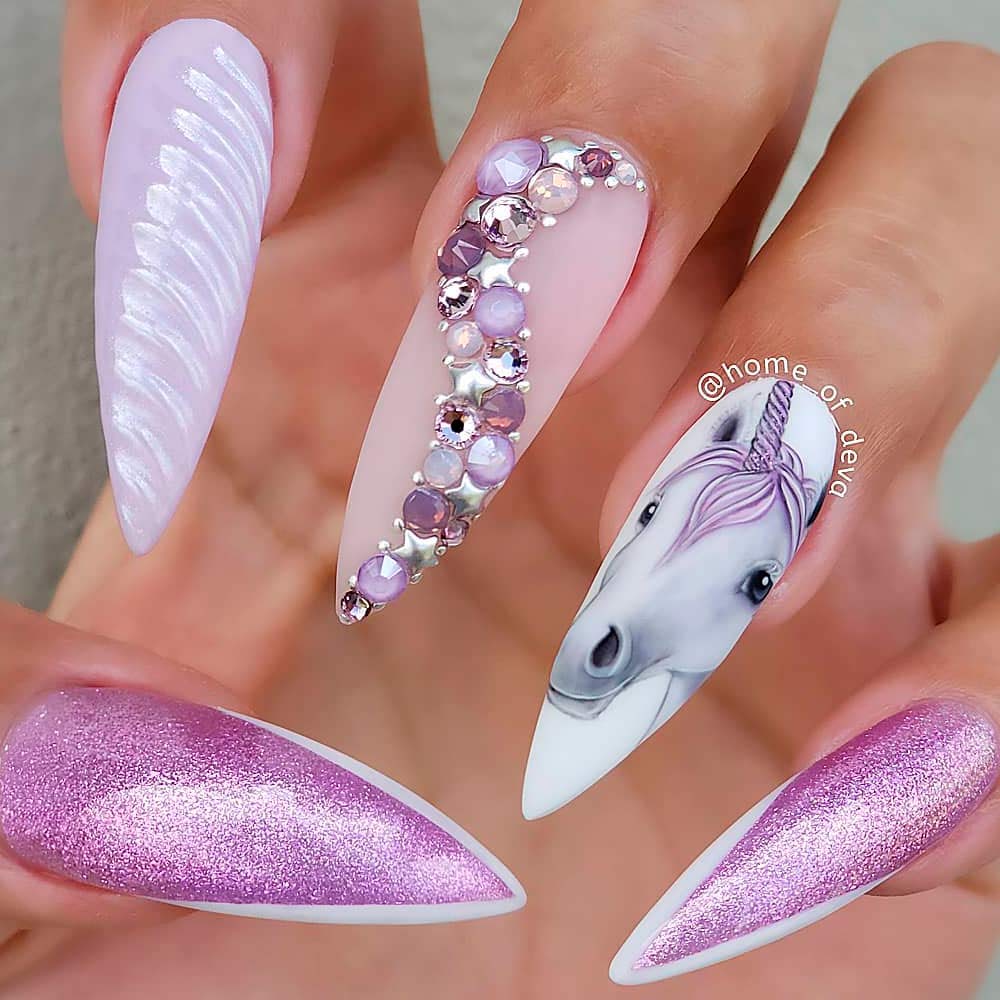 /
If you are a fashion savvy person and want to emphasize your social status, then rose gold nails with diamonds are made for you. Their bling will instantly take your manicure to the spotlight. So, there is no need to look for other accents. The size and style of rhinestones can be just any. Since rose gold nails are so low key and elegant, you may not worry that your mani will look kitschy or gaudy. It comes as no surprise that rose gold wedding nails with gems are so popular. You are guaranteed to look outstanding without overdoing it.
Rose Gold Nails Other Colors Combinations
@nail_sunny
i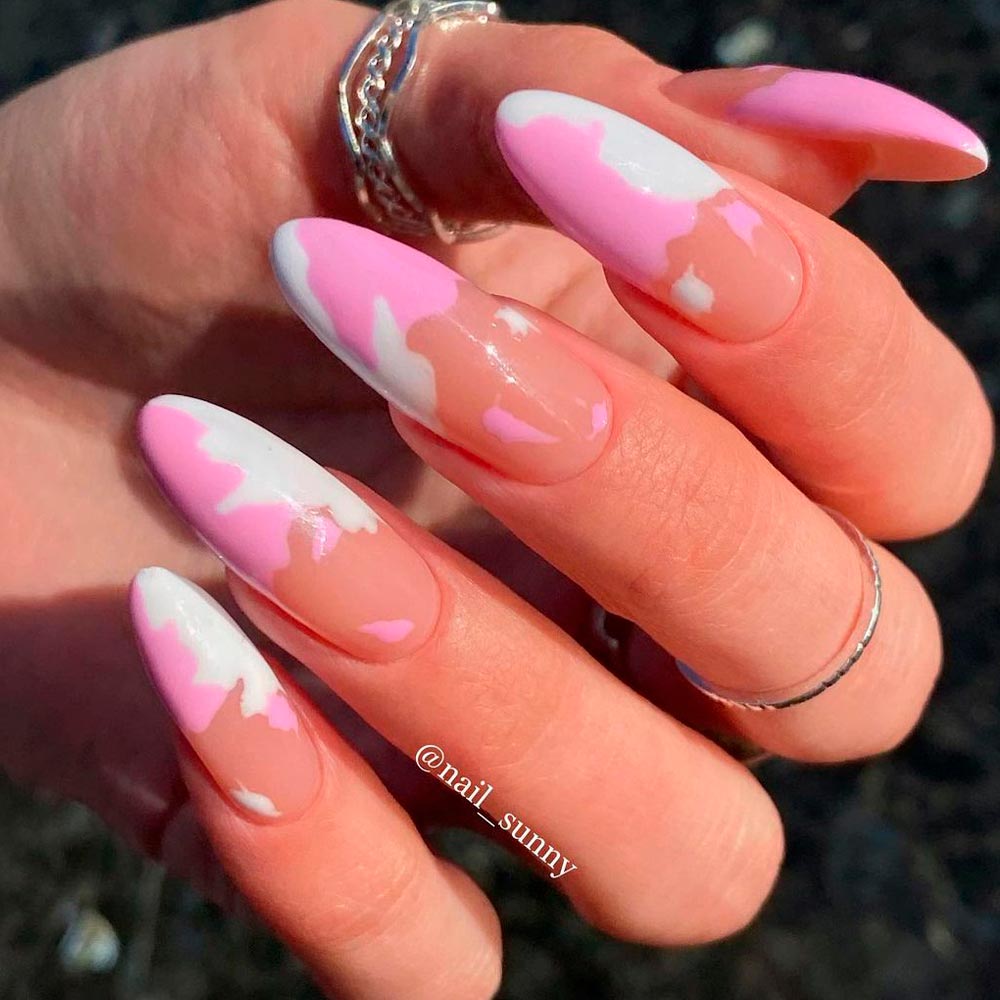 @nail_sunny
i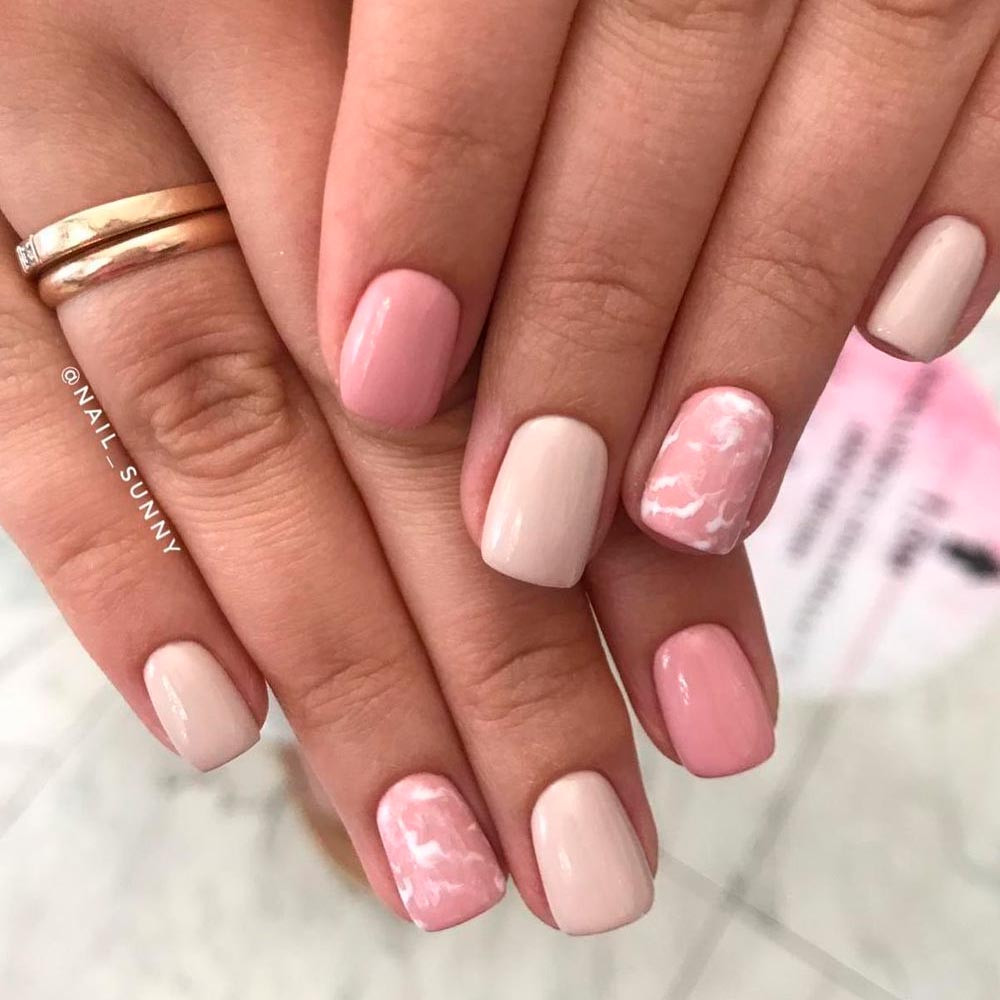 @nail_sunny
i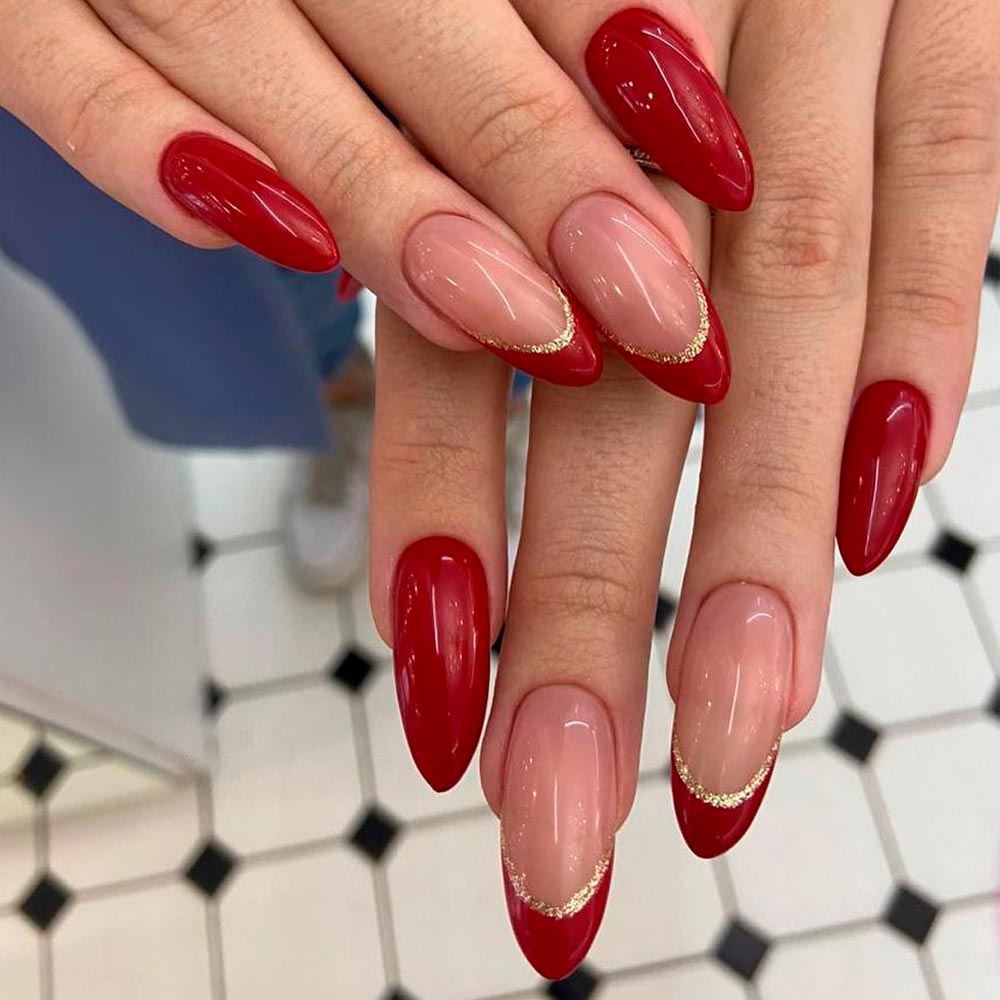 @home_of_deva
i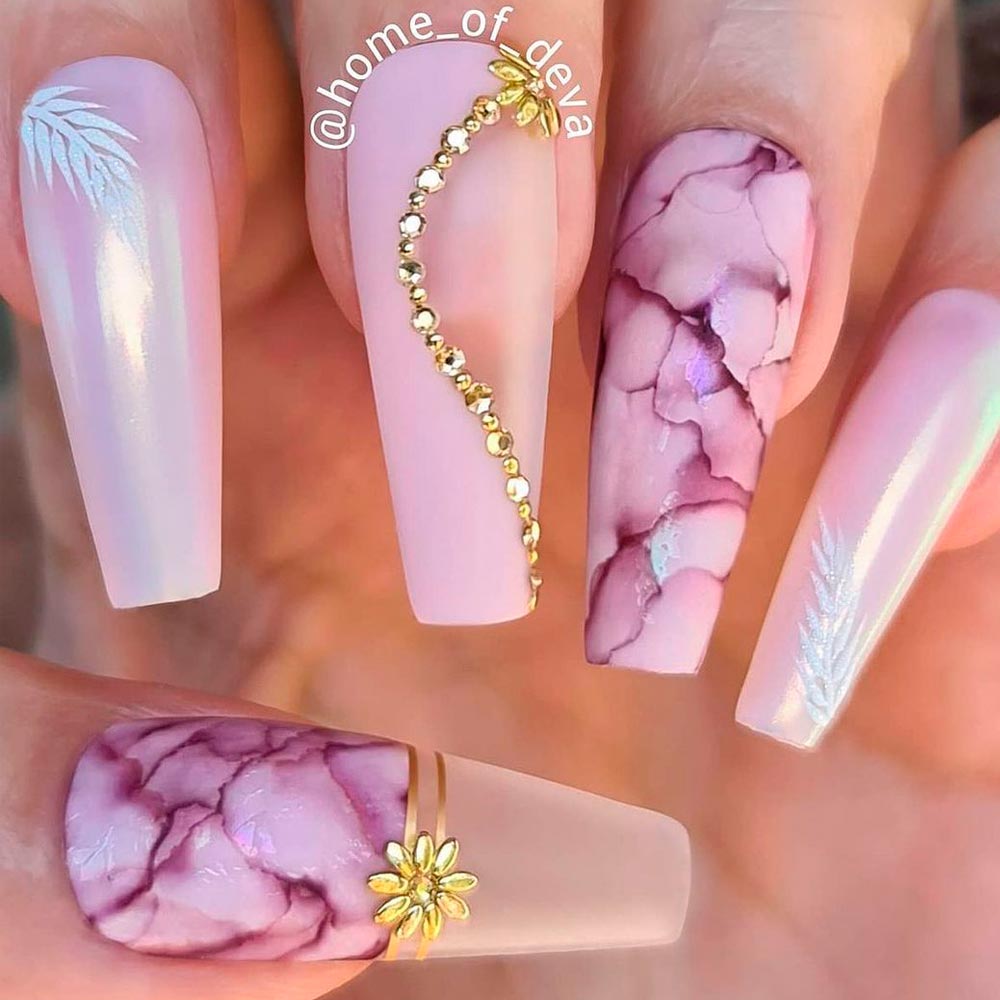 @home_of_deva
i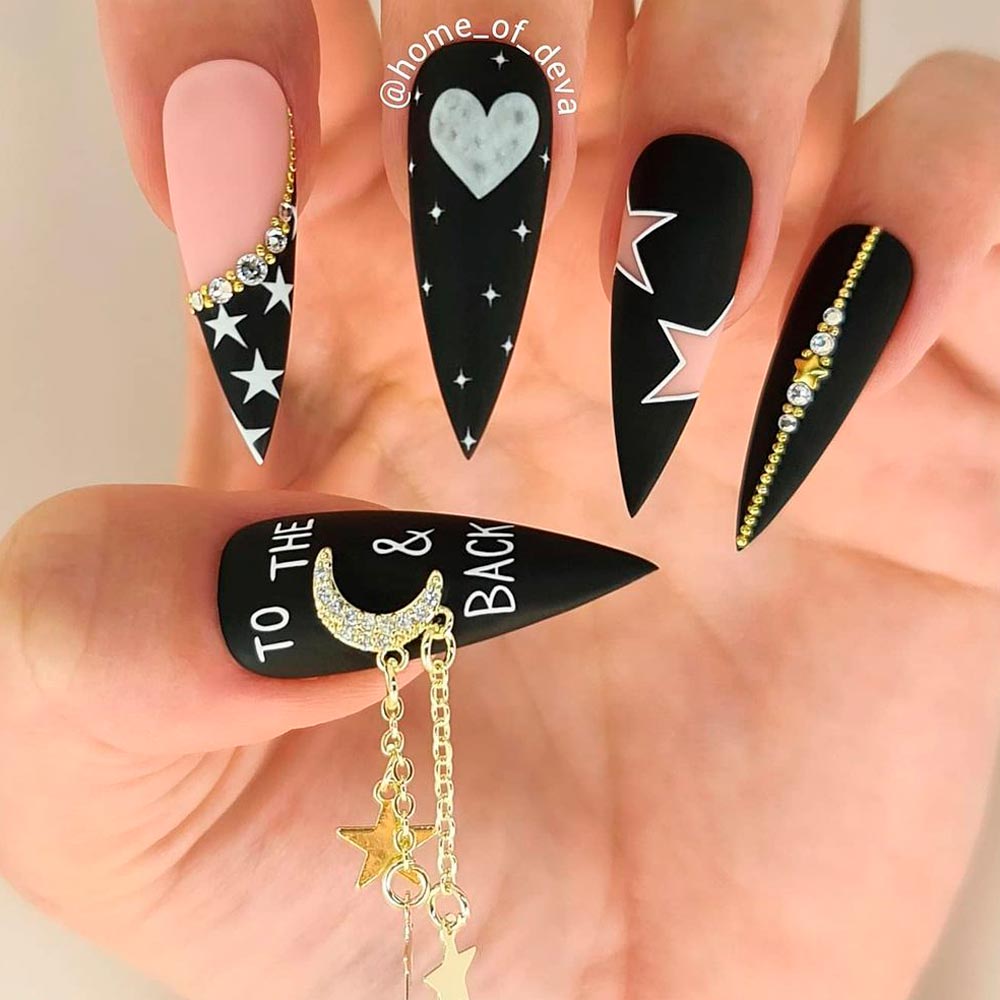 @melcisme
i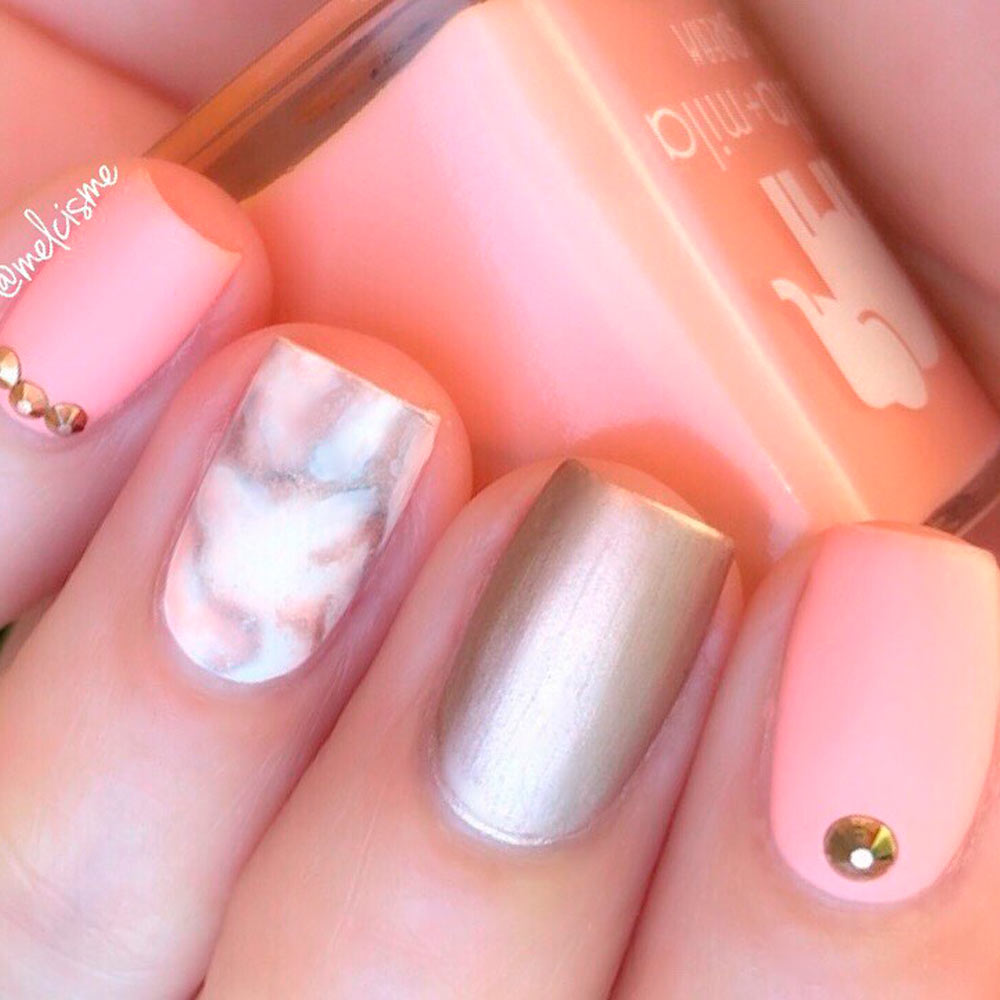 /
Rose gold nails offer you plenty of benefits. But one of the biggest advantages this nail color gives you is versatility. There are so many combos that you can create with it that everyone will find a nail style to their taste and preferences. Looking for a fresh and carefree manicure idea? Rose gold mint green nails are your way to go. Another great summer mani combination is white and rose gold nails. For a softer nail look, consider champagne rose gold nails. If you want to create more contrast on the tips of your fingers, opt for rose gold and black nails. Rose gold burgundy nails work perfectly during the fall season. And rose gold marble nails are best for holidays and Christmas festivities. Finally, there are rose gold mauve nails, which look amazing all year round.
Rose gold nails are here to stay for sure and no wonder. They are universally flattering and can make up a plethora of unique color combos. This is the case when your imagination is the only limit. We hope with our guide, you will not have any difficulties with that.
Would You Like to Try Rose Gold Nails?
Anonymous quiz
Rather yes
Thinking of it
Not sure
Would You Like to Try Rose Gold Nails?
Voted : 8
Rose Gold Nails - FAQ
What nail colour goes with rose gold?
How do you use rose gold nail powder?
What are glass nails?
Was this article helpful?