Ombre Nails To Show Off This Season
Try ombre nails - one of the most recent hot trends. And very fun, too! Achieve the desired effect by using several nail polish colors. Our fashionistas have collected 45 photos of beautiful nails to help you look glamorous. Don't miss those pics! Read on to get inspo and explore how to do ombre mani with our simple tutorial.
Crystal Ombre Nails Design For A Special Occasion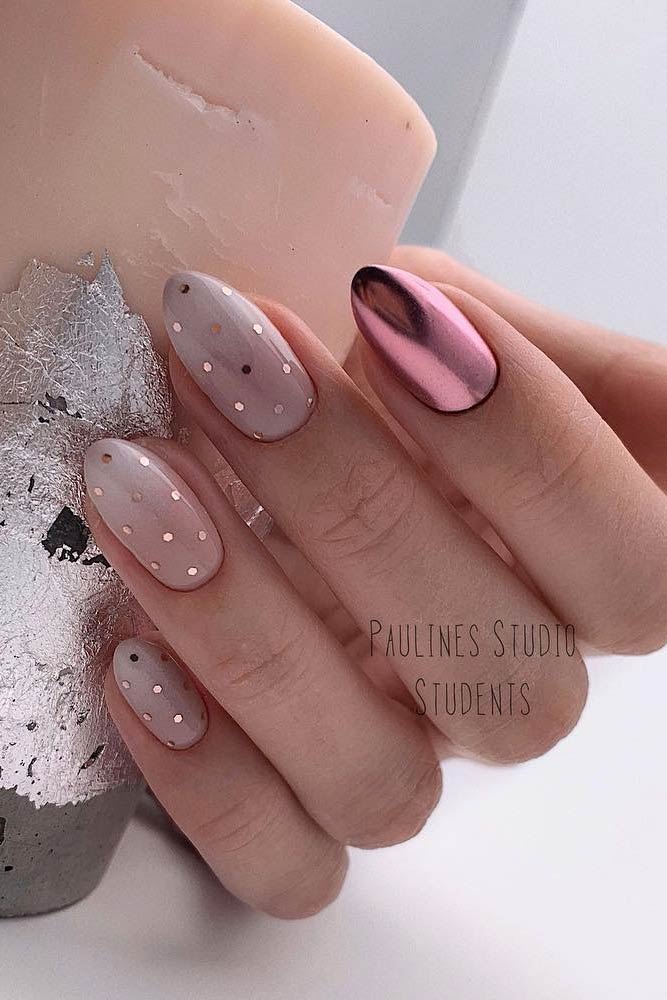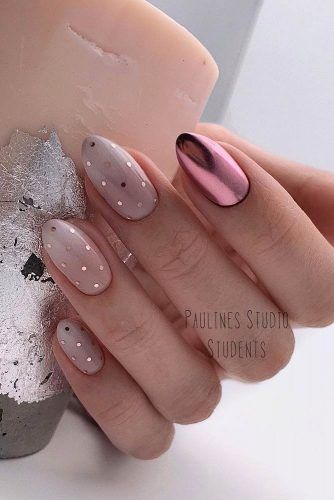 Source: anastasiya.kalesnik via Instagram
If you have a special occasion coming up, you may decide to choose oval nails to compliment your overall style choices for this event. The gold glitter dots adds a beautiful sparkle to this design allowing it to play well to the special occasion of the event. Also, the pink chrome against the nude nails base color is an elegant touch.
Bright Blue Ombre Nails Design
Source: amur_nails via Instagram
These beautiful bright blue ombre nails have a very classy oval shape. While this design has been done in gloss, we prefer the matte nails finish. The gorgeous blue ombre that fades to icy white at the tips is a stunning color pattern that gives this design a gorgeous appearance. This design could be carried out on an acrylic nail but puts forth its best attributes when applied to gel nails.
French Ombre Nails For Every Day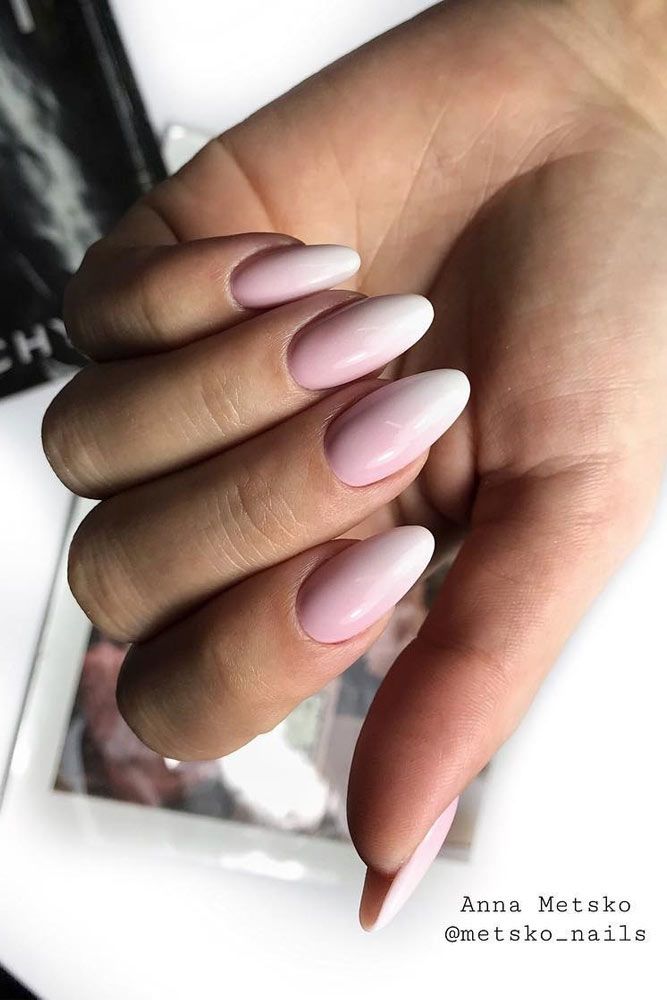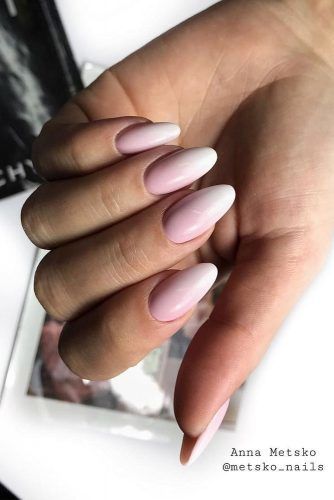 Source: metsko_nails via Instagram
If you're looking for a style for everyday wear, then these French ombre are the perfect solution. The basic design of a French manicure has become somewhat overlooked with all of the recent nail art and designs that have been created. These very natural looking ombre nails blend beautifully with a natural finish at the tips with some artwork added to set this nail job apart from a simple French manicure.
Blue Ombre Nails Design
Source: tatiana_vishinskaya via Instagram
If you have a oval shaped nail, this blue ombre design is a great choice. The black painted accent on the fourth finger grabs your attention and sets this design apart. The black and blue ombre is somewhat reminiscent of the French manicure with the exception that the blue seems to fade into a reverse direction – into the black, making for a unique look. These acrylic nails are a great addition to your style statement.
Ombre Nails Design With Purple Shades
Source: amur_nails via Instagram
This gorgeous purple colored ombre design looks fabulous on the almond nails. The black to purple ombre nails have a fantastic look for a fun night on the town. This style definitively shows off that this model is an easy-going type of a person who isn't afraid of a slightly bold nail design. This design doesn't have rhinestones but does have the ombre effect. But it is still considered one of the easiest nail designs due to the blending of two colors being the only requirement to achieve this look.
Ombre Manicure Design For Almond Nails
Source: yuliya_frolovanails via Instagram
These almond nails have an interesting ombre nail art design. It blends two colors that one may not typically consider blending together. But as you can see, this choice is stunning once it is applied correctly. On these almond shaped nails, this design is show-stopping and would be a very complimenting look for various occasions.
Hot Red Ombre Nails For A Romantic Evening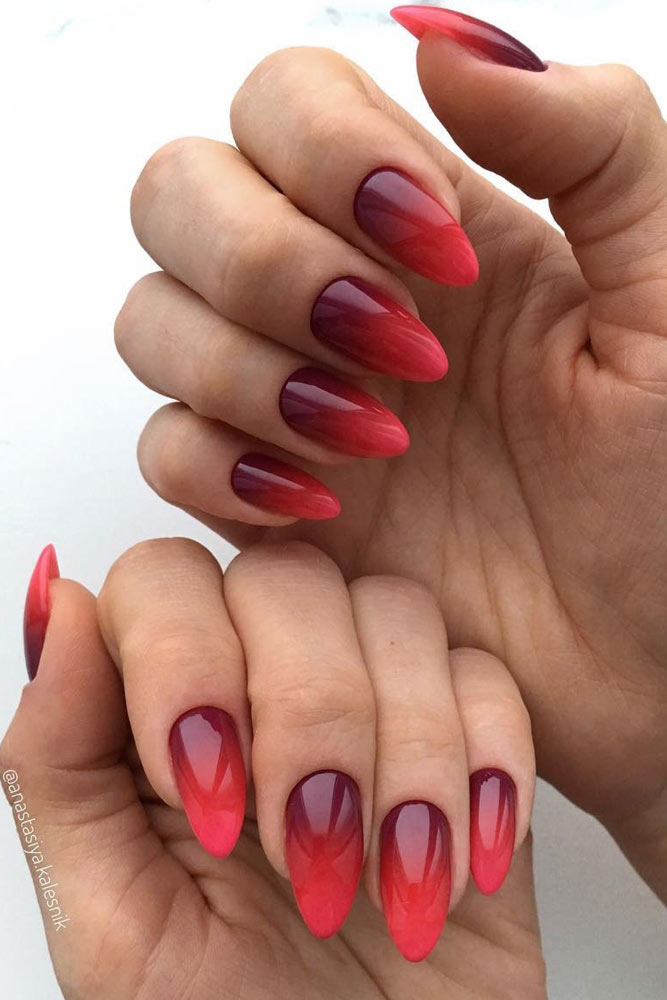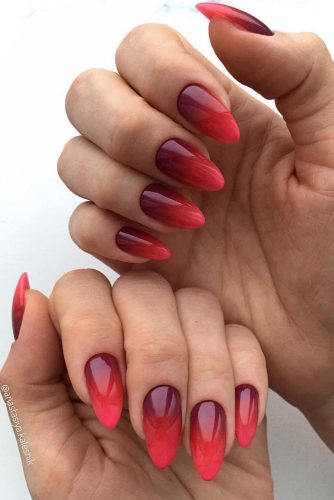 Source: anastasiya.kalesnik via Instagram
If you have an upcoming evening of romance planned in the nearest future, you may want to get these almond shaped nails. These gradient nail applications create a gorgeous effect that has your nails almost drip with sexiness. The color of love applied allows these red nails to make a statement without her ever uttering a word.
Elegant Black Ombre Design For Square Shaped Nails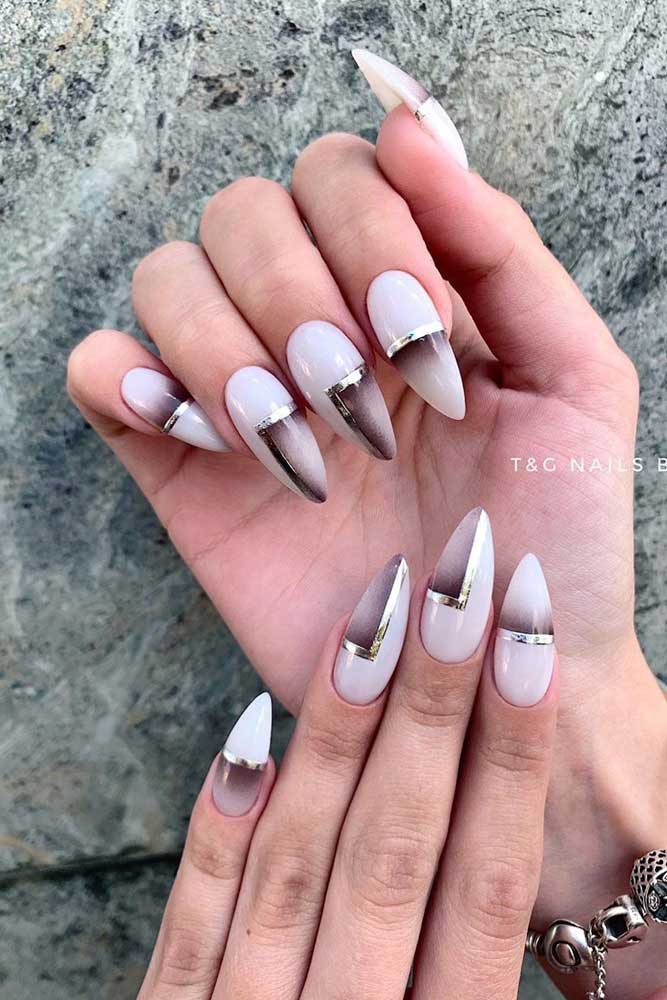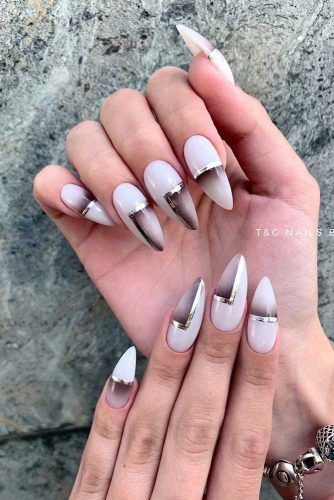 Source: tg_nailboutique via Instagram
If you're looking for elegance while not appearing too uptight, try these short nails. The accent design on the ring finger really makes this nail art pop and draws your eyes to it. The gradient/ombre look on the first and second finger blends well with the overall design. The rhinestone design adds enough flash to the design to make it interesting without its becoming too overpowering and gawdy.
Pink And White Ombre Design For Round Shaped Nails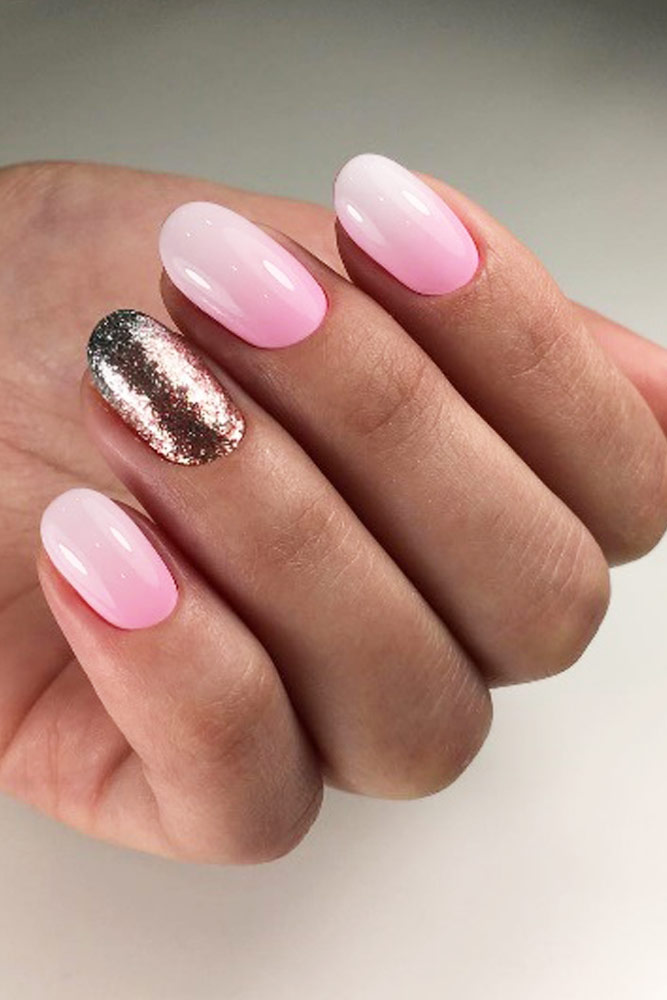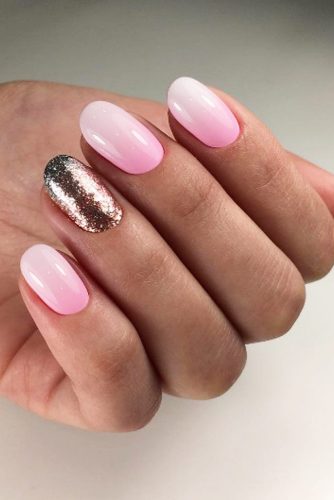 Source: anastasiya.kalesnik via Instagram
This is a cute design for round nail shapes that incorporates ombre nails pink and white color combination. The length of these nails is cut to fit an active lifestyle since they aren't excessively long. The glitter accent on the fourth finger at first was somewhat confusing to us. And in our opinion, a different shade of glitter may have been a better choice. While opinions vary, it still accomplishes its purpose of being an attention getter. The round shape of the nail, in our opinion, is more of a natural shape, and this makes it one of our preferred nail designs.
How To Do Ombre Nails Step By Step


Source: cutepolish via Youtube
For beginners, you should clean up your fingernails very well. Be sure to remove all nail polish and trim and shape your nails to your desired length. File and shape to assure that any loose ends and fragments are done away with. Pushing back your cuticles is also a good idea due to the fact that it helps to elongate the nail beds. Next, you should apply a base coat of clear polish to each nail in order to protect it from being stained by the polish. This process also helps extend the life of your manicure by decreasing the chances of your polish chipping.
Now it is time to move on to your lightest color or white polish to begin your ombre project. The white color will help the colors appear much brighter. If you choose to simply use the lightest color of your ombre color palette, then your effect will have a much softer appearance. Apply the background color to all of your fingernails. If you are shooting for an opaque base, you should paint two coats of your base color allowing each coat to dry before applying the second coat. It is also important to use two thin coats rather than one heavy thick coat to accelerate the drying process.
Next, on a makeup sponge, paint the additional colors for your ombre effect in horizontal lines right next to each other. Assure that you apply two to three coats to the sponge in an area as wide as your fingernail so that the entire nail will be covered. Then you simply stamp your nail two to three times until the ombre effect suits your desired look. Be sure to roll the sponge down to cover the sides of the fingernail, as well. Repeat this process on all fingernails and allow ample time for them to dry completely.
Lastly, you will apply a top coat of clear polish to your nails, two coats is better than one to assure you end up with a smooth surface to cover the sponging from earlier. Using a Q-tip, clean up the area around your nails to create a clean, professional looking job.
Colorful Nails
Source: Semilac via Instagram, paulines_studio via Instagram, Kaori_nails via Instagram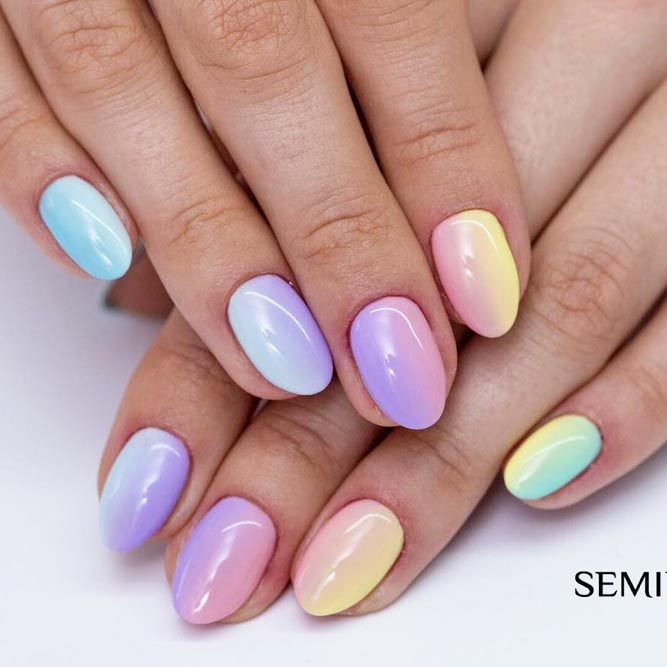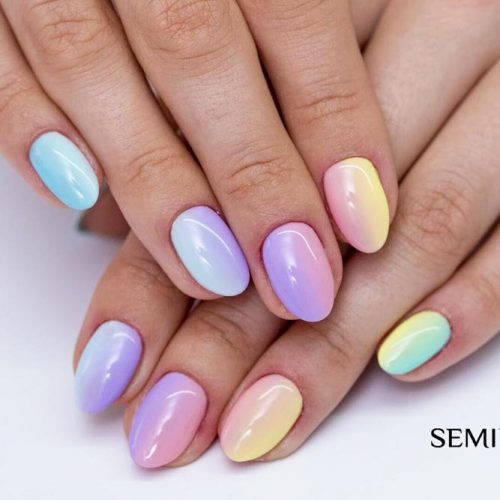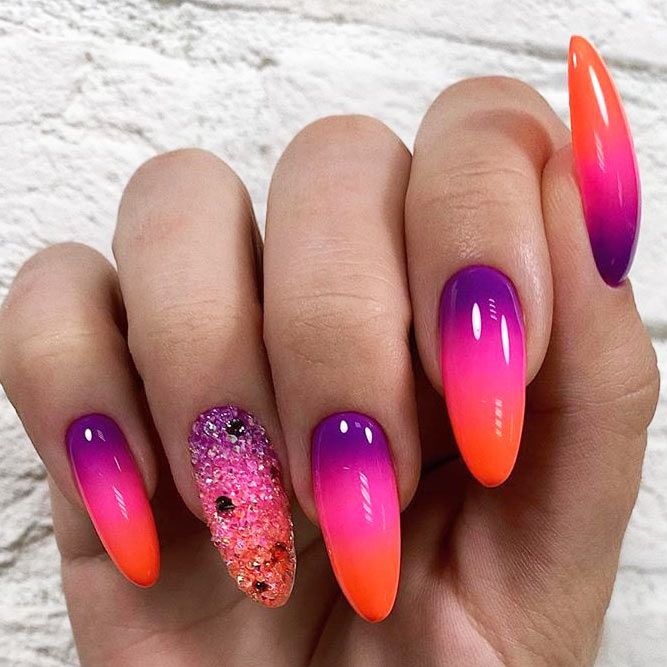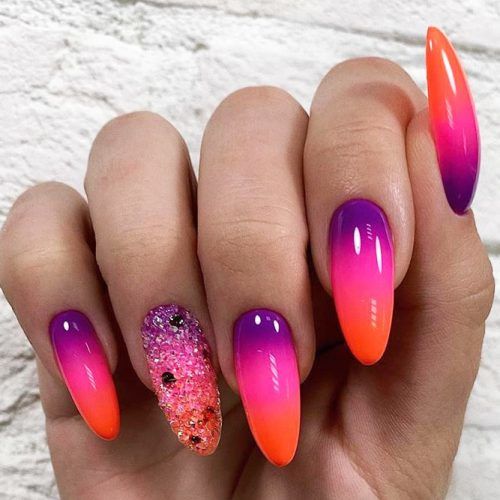 If you are fond of nail art, you will definitely like rainbow nails. And these pictures will inspire you for sure. Look at these amazing blue and cappuccino nails. And if you wish to look gorgeous tonight, that is how you should paint the nails.
Pink Ombre Designs
Source: Dollhousedubai via Instagram, Ivet_nails via Instagram, Nailsbymztina via Instagram
Summer nail designs are so bright. And there are certain tips that can help you to keep the nails healthy during summer days. It is not advisable to soak them because if you soak the nails in water, they can expand. The polish can chip soon if applied while the nails are still a little wet.
Amazing Ombre Nails
Source: nailsbycambria via Instagram, dreamsnails via Instagram, The Fairlycharming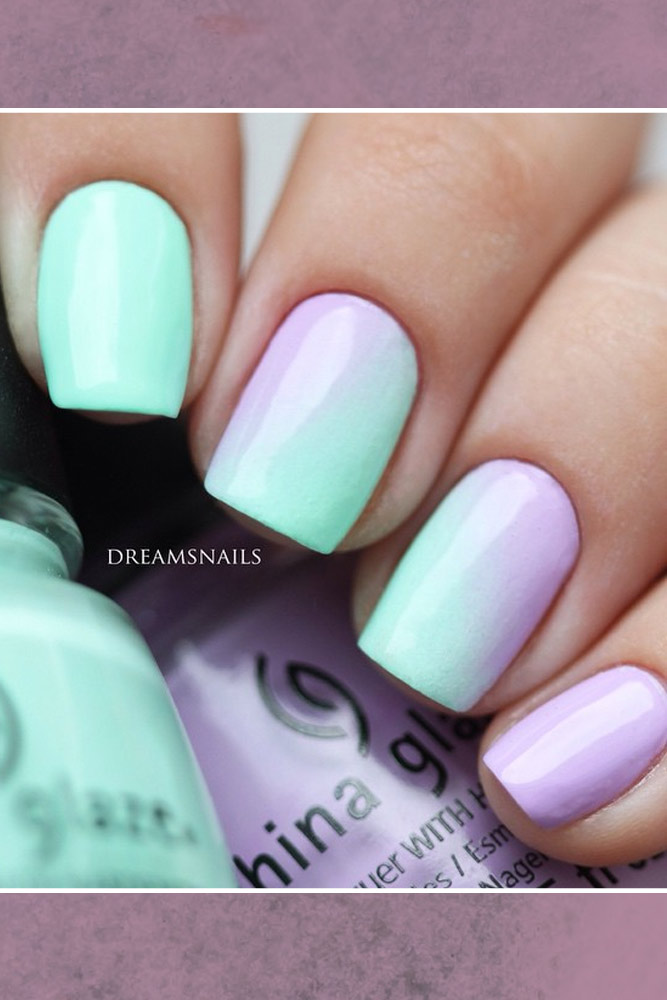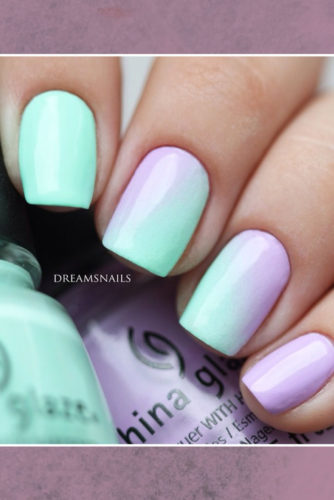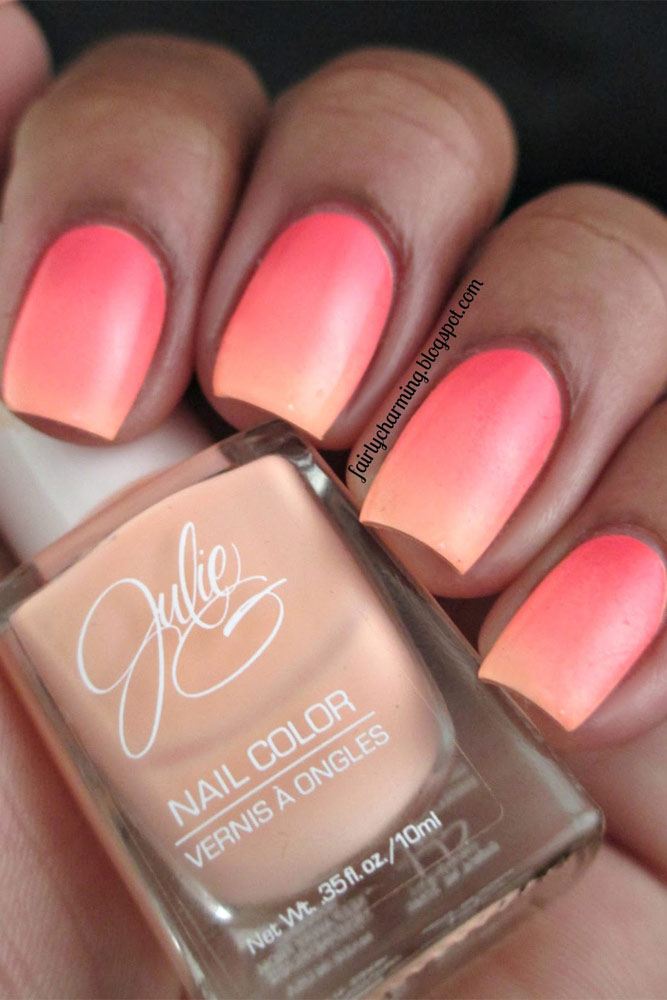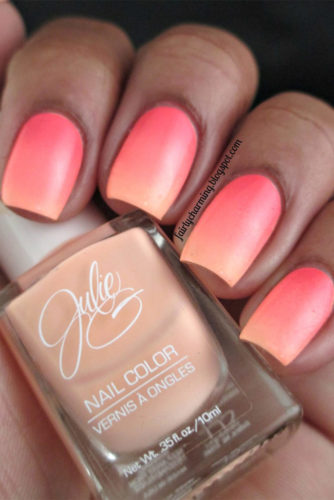 Accentuate your nails with nail stickers with some images that are perfect for the summertime. Make a sunset design. Your nails will look really cute. Besides, a sunset design can be created even without nail stickers – just use the right colors.
Trendy Ombre Nails
Source: Thenailasaurus, Marti Simmons via Pinterest, The Didolines-nails
Source: newlypolished via Instagram, lieve91 via Instagram, xxlovelauren via Instagram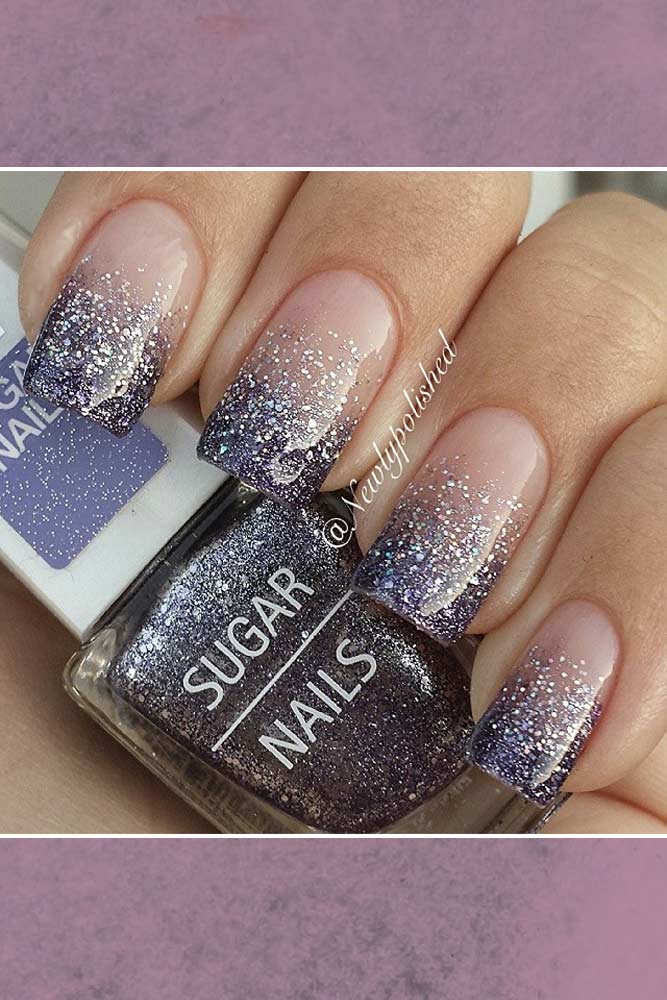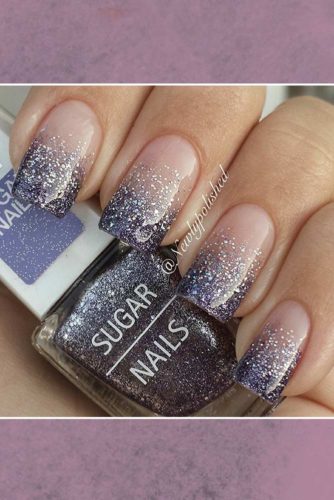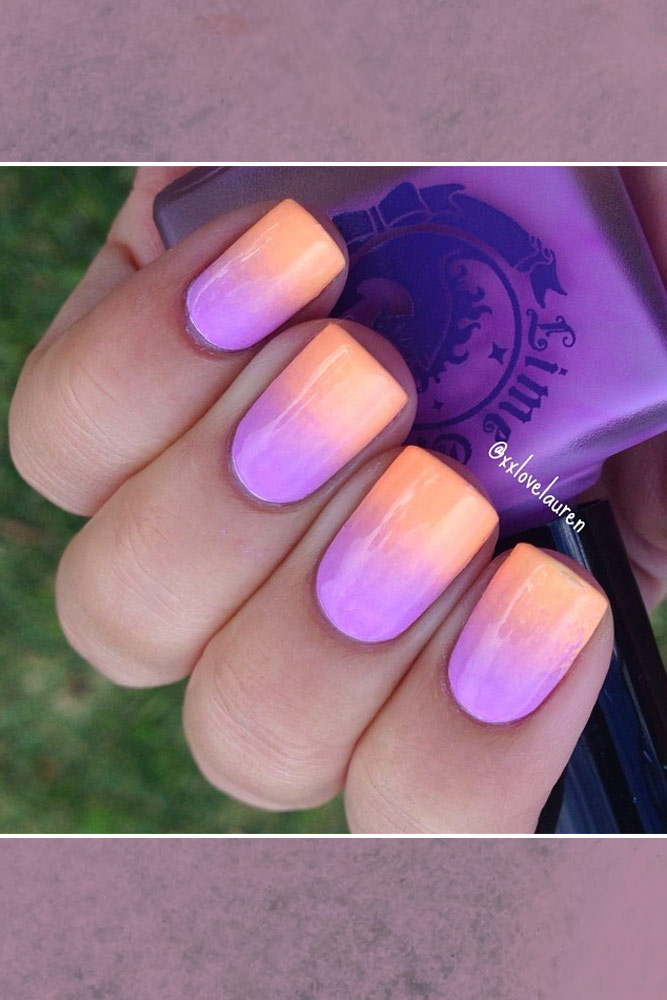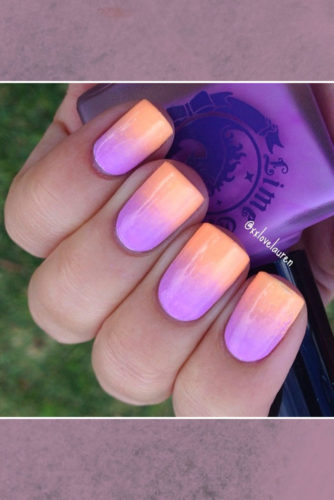 Do not forget to protect the hands after the manicure is done. Additionally, if you are fond of gardening, you should use gloves. Thus, the polish will not lift or chip; and the cuticles will not dry out because of moisture and soil. And cuticle oil should be applied every night.
Stylish Ombre Nails
Source: thenailtrail via Instagram, The Marinelovespolish, The Cocosnailss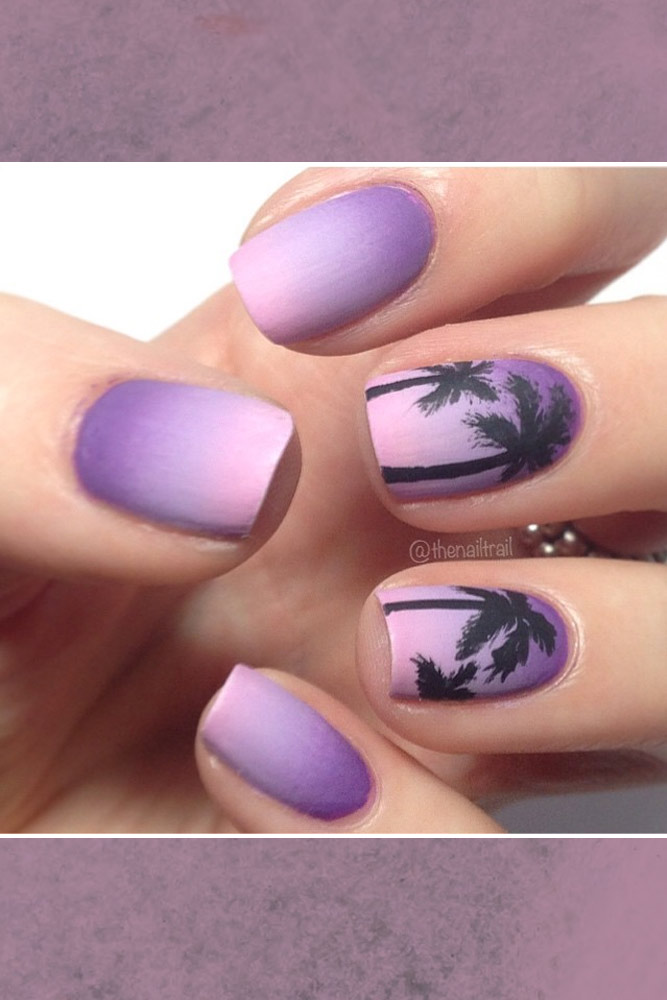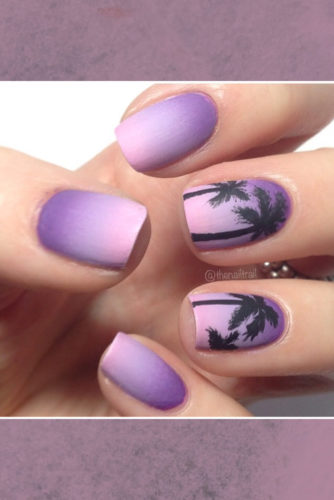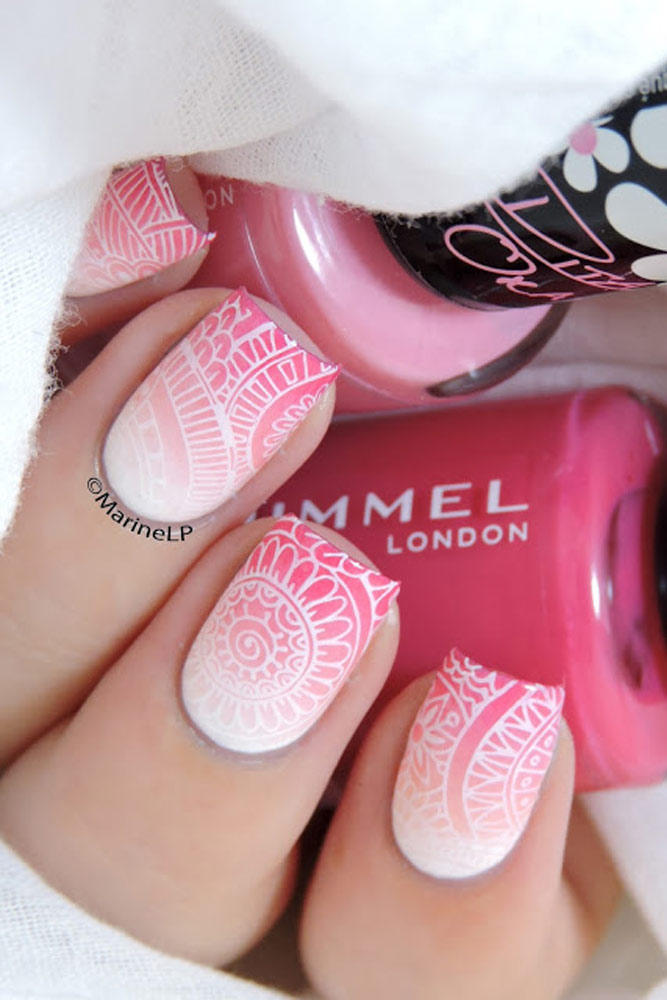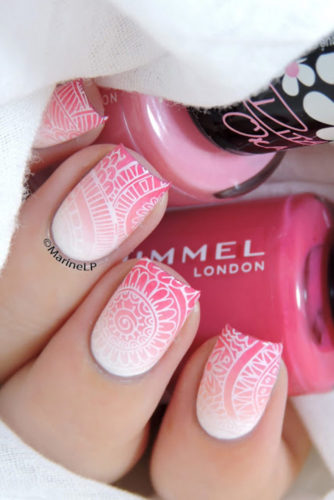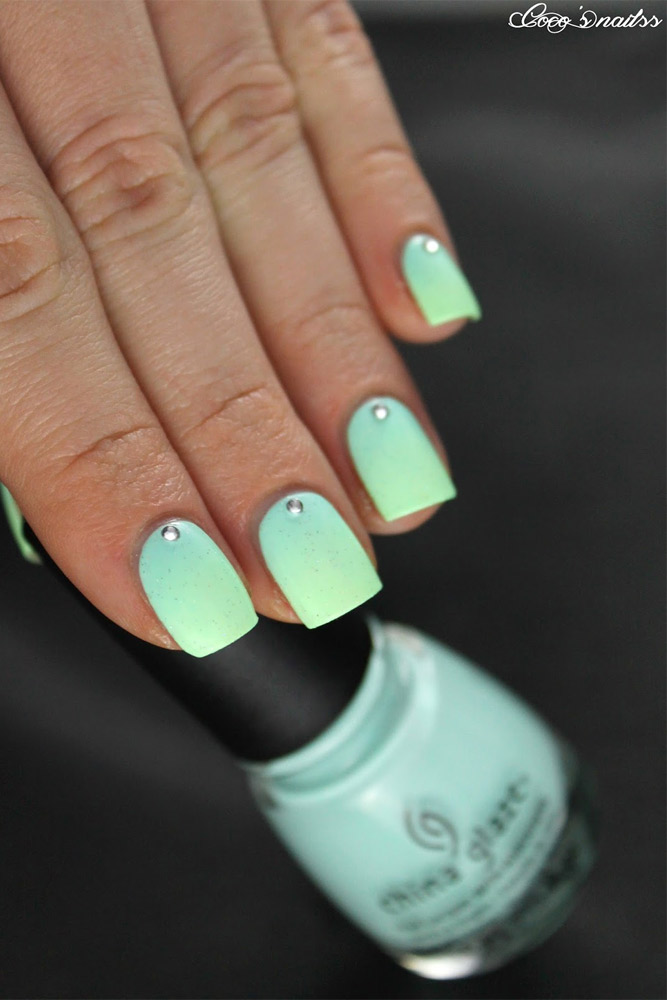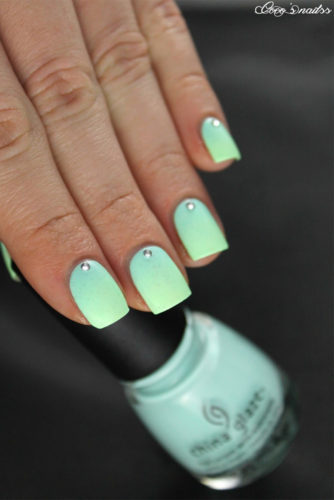 Source: filippa_bengtsson via Instagram, nina_d83 via Instagram, The Polishpolice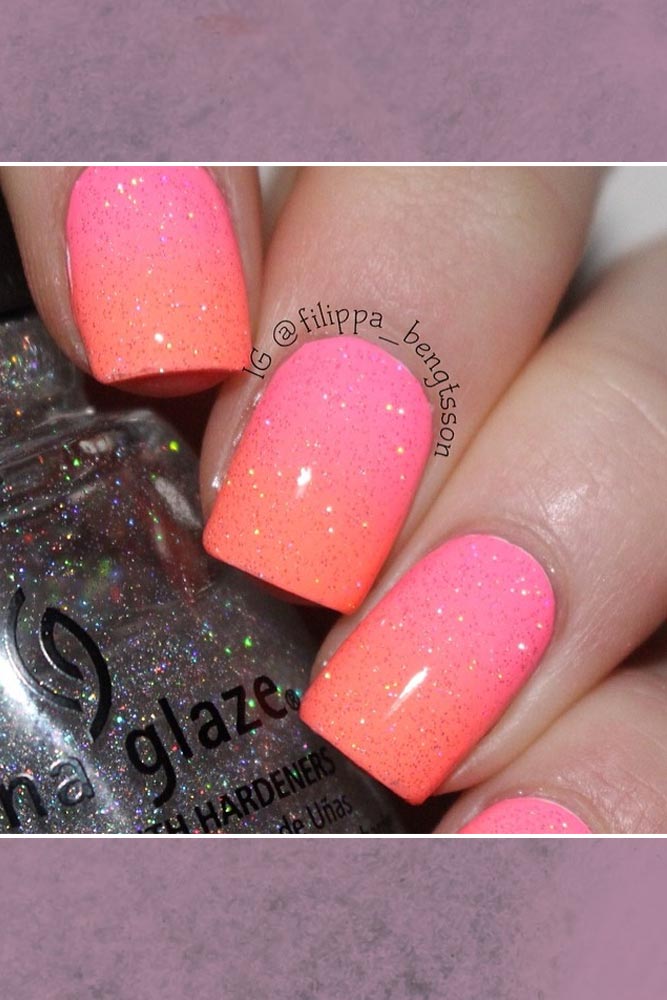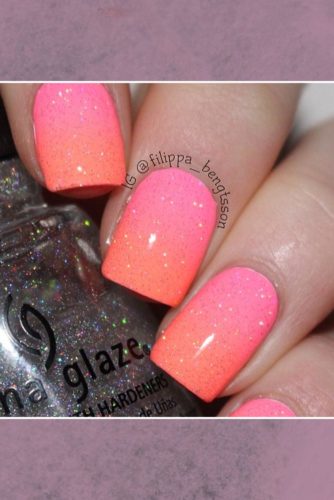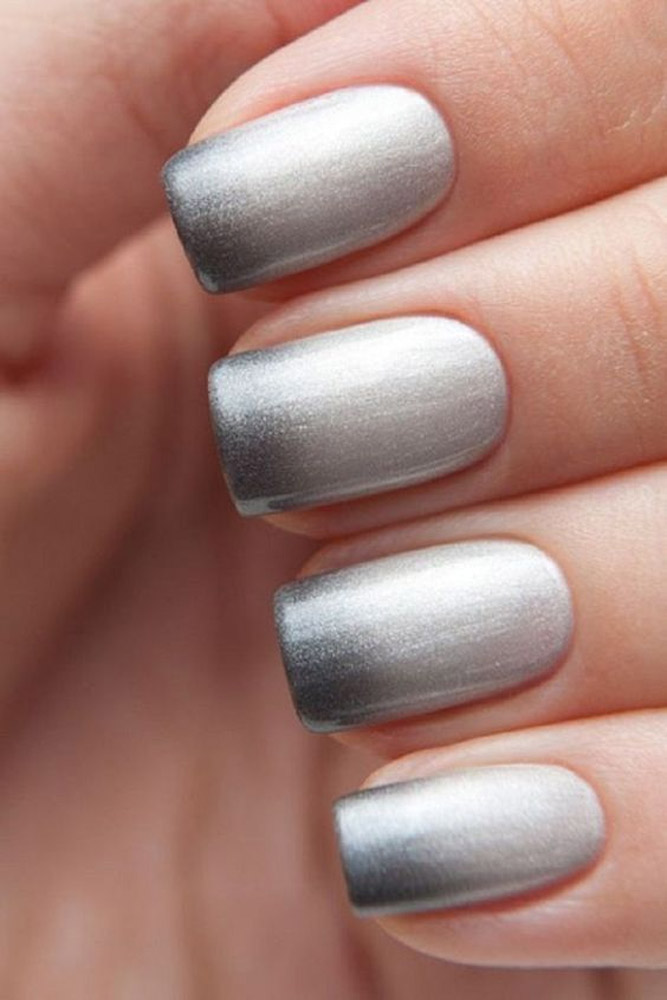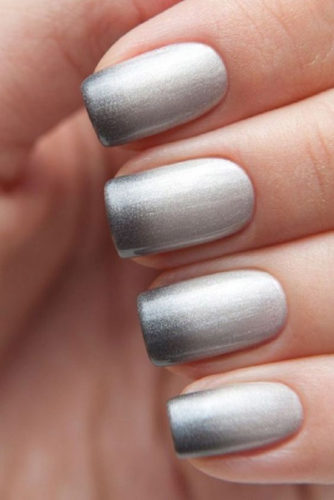 Add some glitter to the nail design. One or two glittered nails will look chic! If you are going to spend the day at the pool, use top-coat to strengthen your nails. Chlorine and water can dry out and weaken the cuticles and nails.
Cute Ombre Nails
Source: thenaillife_ via Instagram, The Lulus, thepolishedokie via Instagram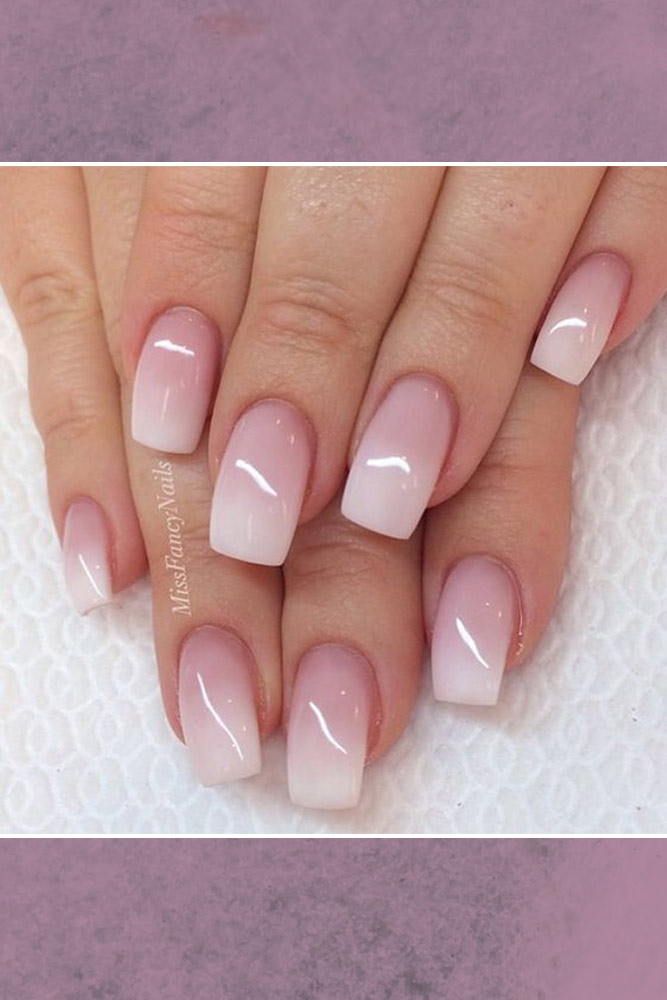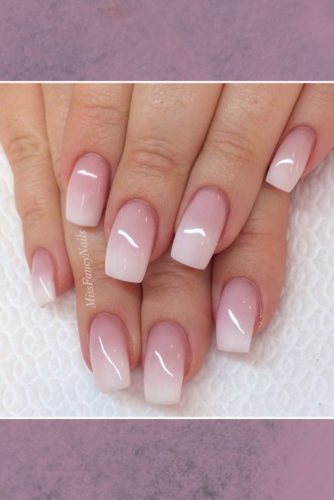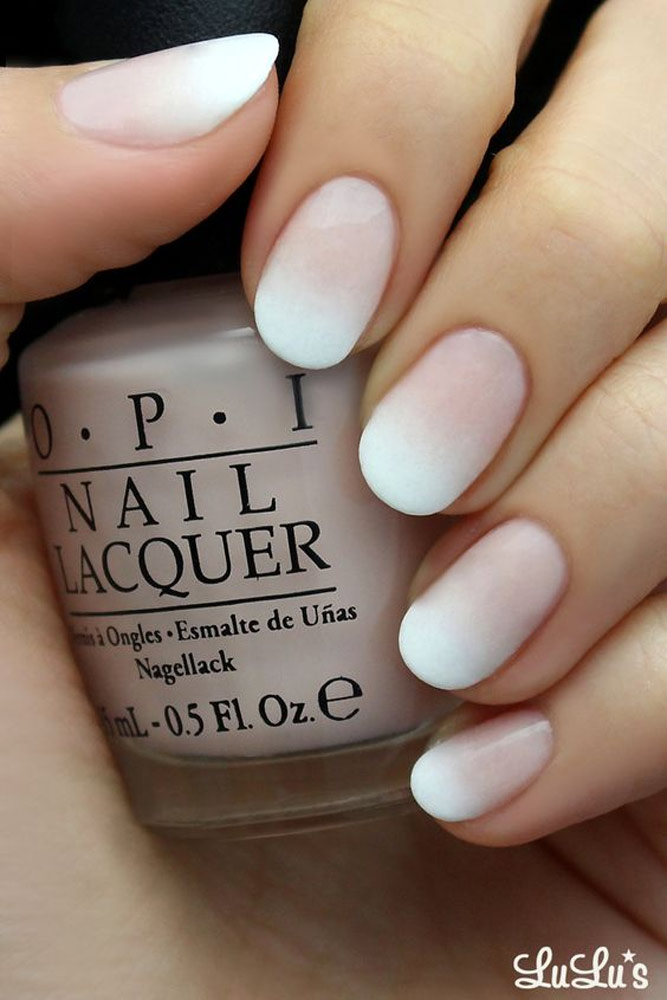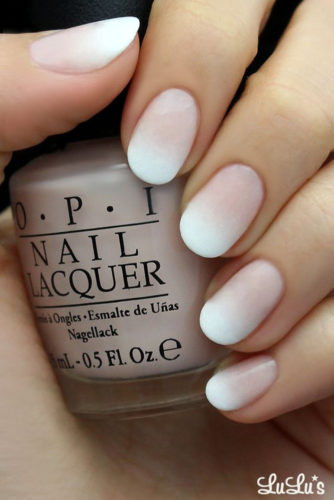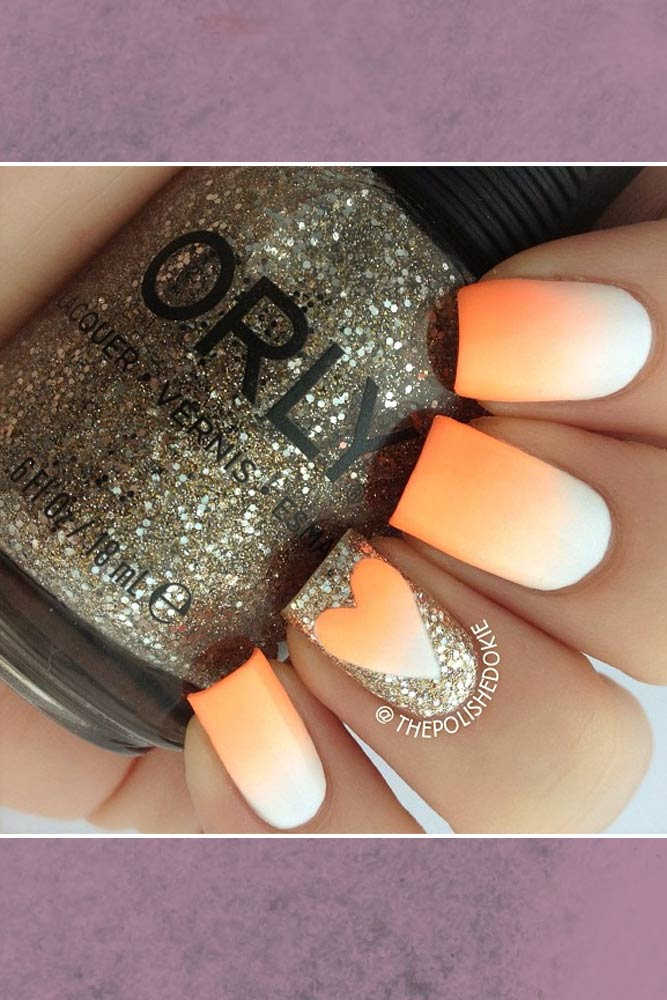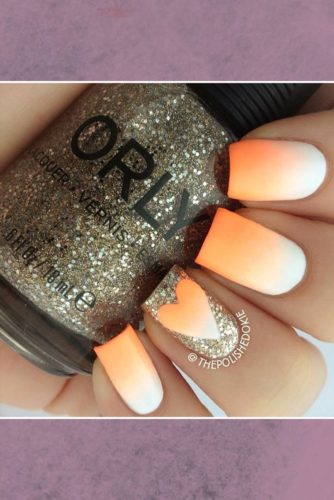 Source: margaritasnailz via Instagram, The Mod-nails, The Indianoceanpolish
Sun exposure should be avoided, too. Although getting the beautiful tan is many women's aim, sun exposure is unhealthy to the nails as well as to the skin. UV can ruin and fade the manicure. Note: drink much water during hot days and you nails will be healthy and strong.
Unicorn Rainbow Ombre Nails
Source: rosielybeauty via Instagram, nailfuel via Instagram, theglitternail via Instagram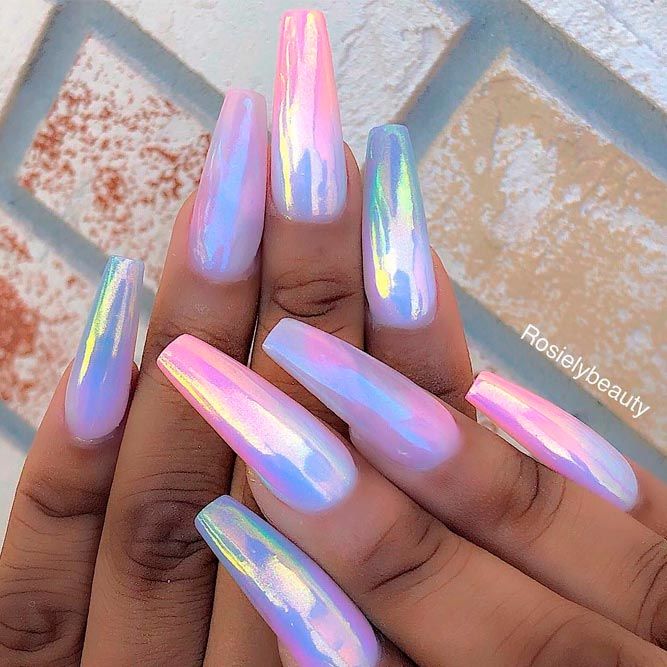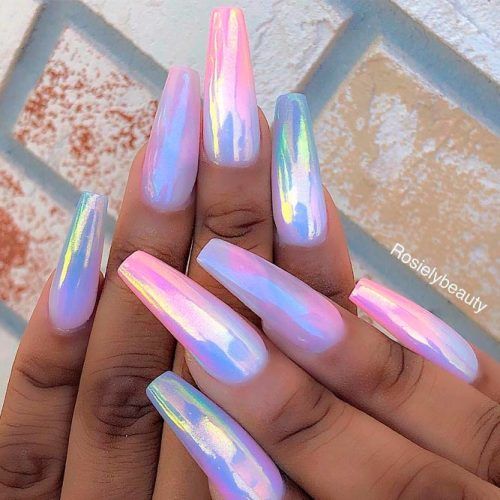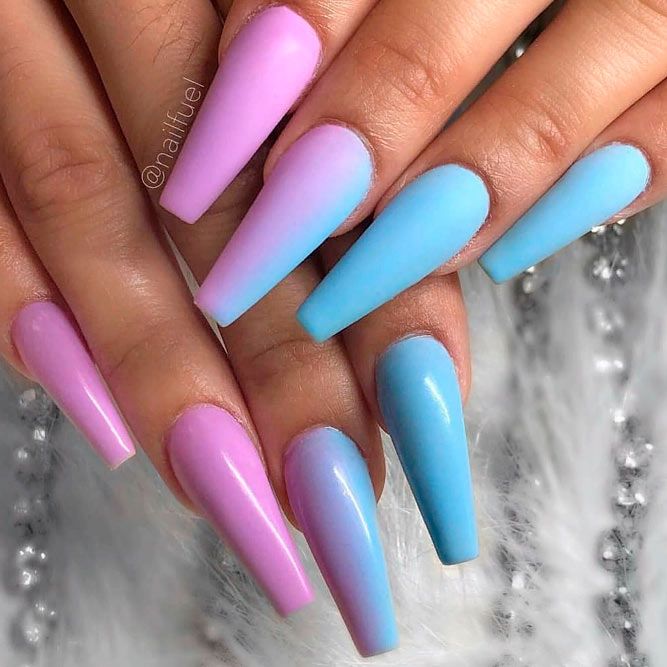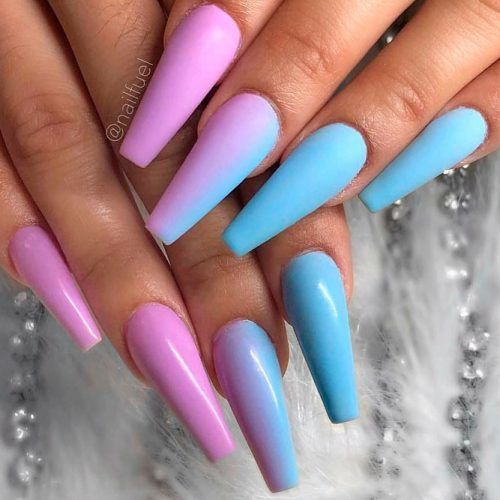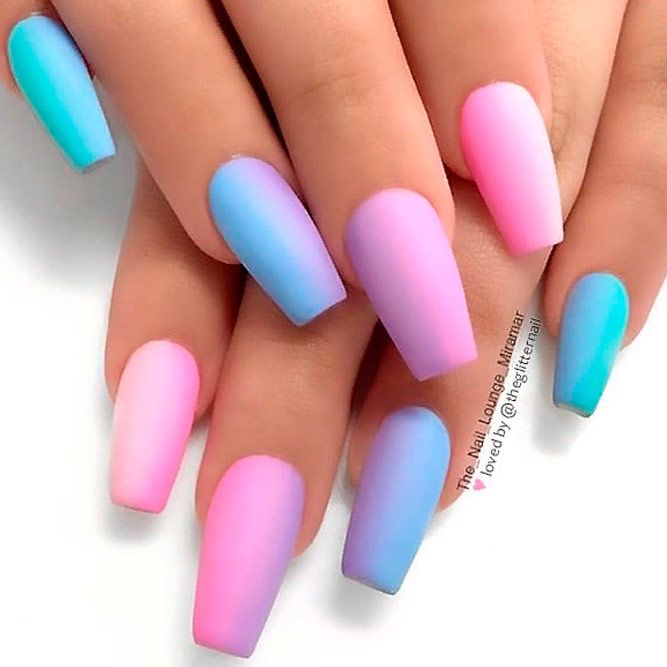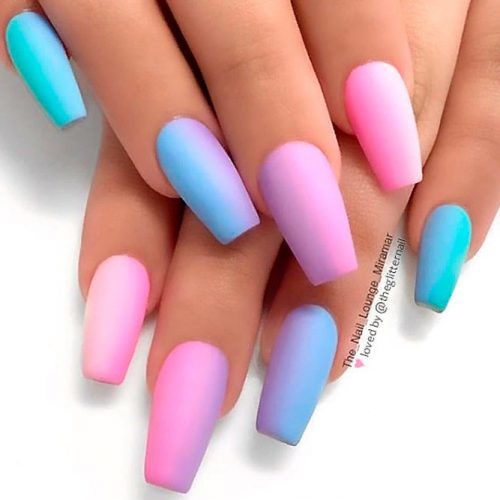 Unicorn-shaded nails are always bright-looking. Ombre technique adds up the additional charm to such a manicure. You can take things even further if you experiment with the coating. Whether matte, glossy or metallic such nails will complete any stylish look.
Glitter Ombre Nails
Source: merlin_nails via Instagram, thenails_beauty via Instagram, margaritasnailz via Instagram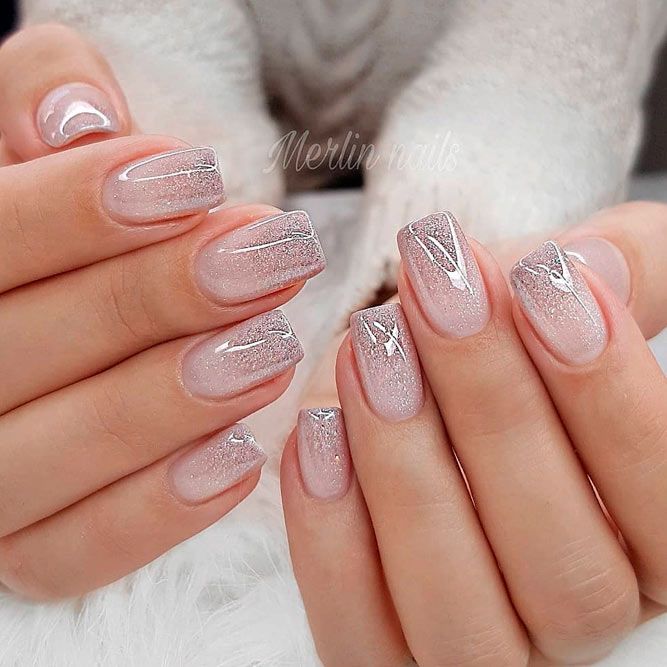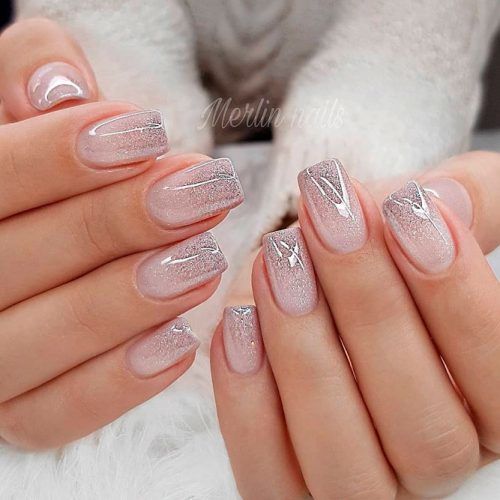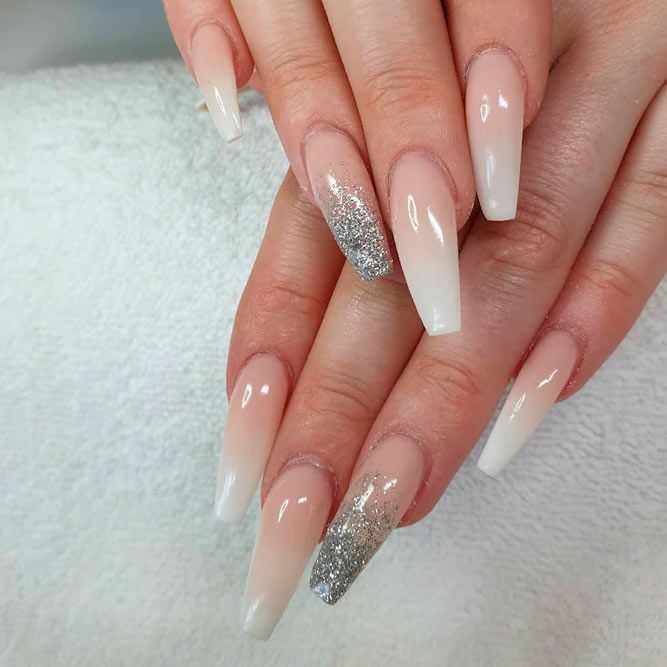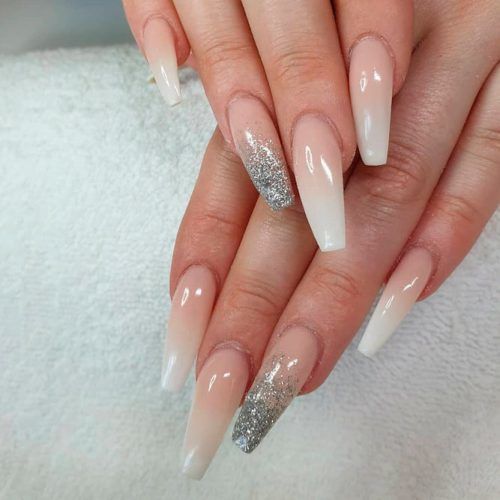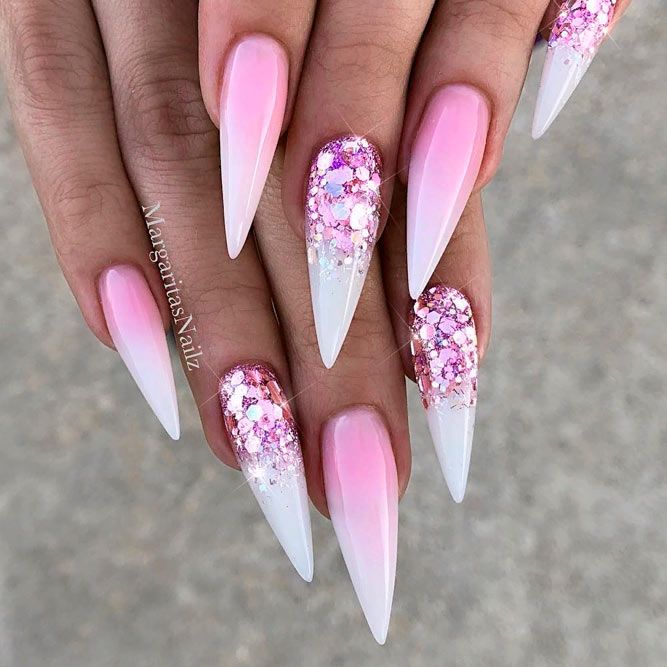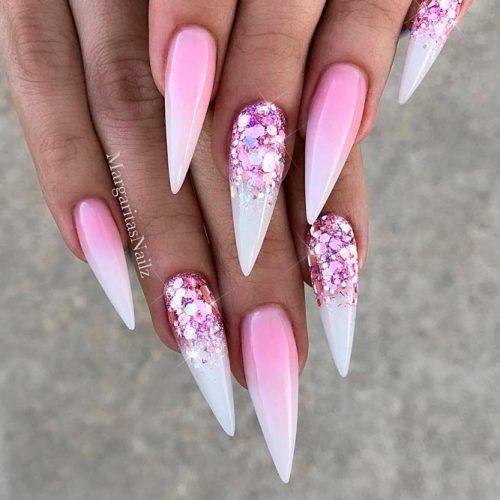 It is true that the best word that describes ombre manicure is – versatile. The fact is that if you play around with glitter ombre, you can create both neutral as well as bright mani. One look at this compilation and you will get our point.
Vertical Gradient Nail Designs
Source: shuey_cortez via Instagram, kleidys_nails via Instagram, mjnailz via Instagram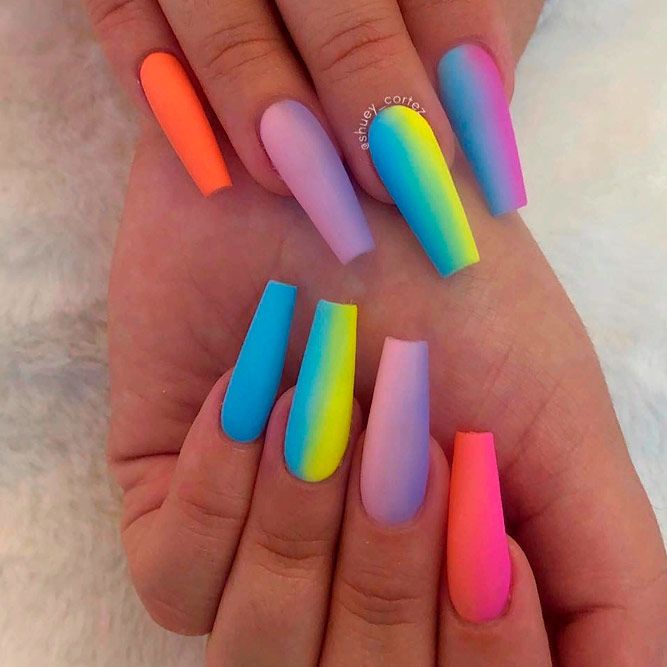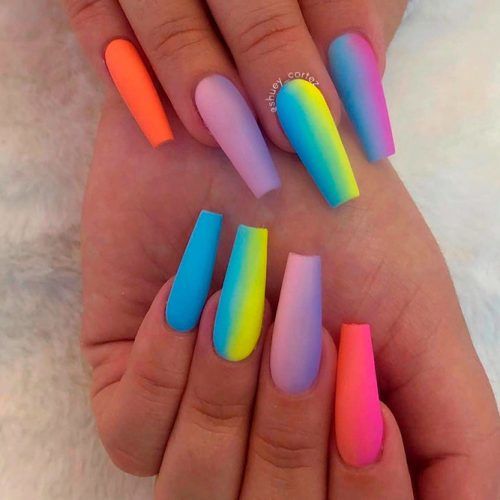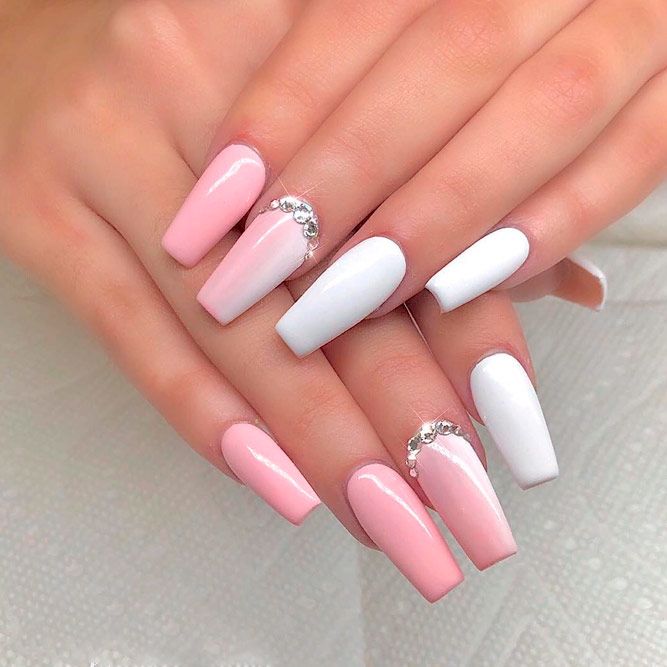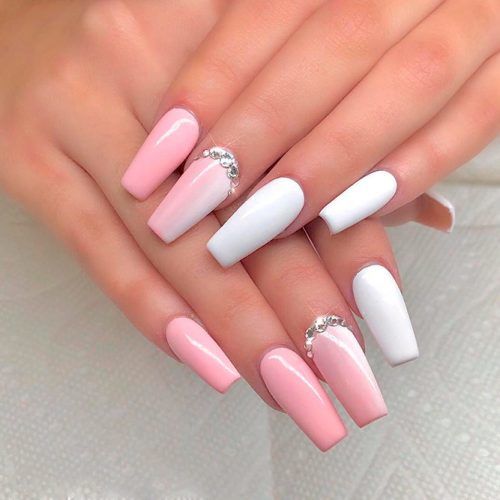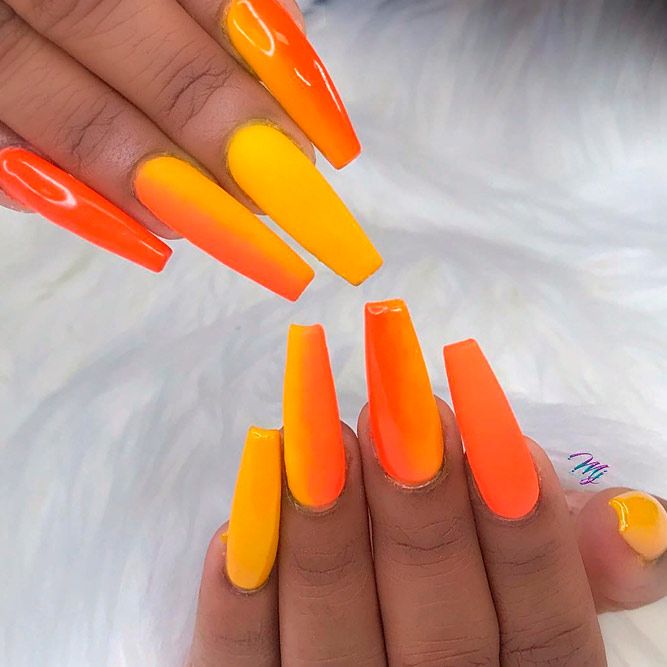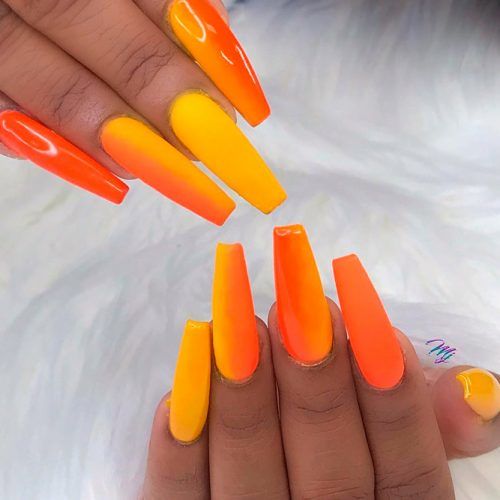 In case you think that only horizontal ombre exists, you are wrong. The truth is that vertical ombre looks even fancier and more unique. No matter which colors you prefer the effect will always be outstanding!