Pink nails are so pleasing to the eye! And it's not only our opinion. Pinks are considered to add some glam to your overall look. Any fashion expert will agree with this statement. And we cannot argue with the canons of beauty. To show our respect to fashion, we have created a photo gallery full of adorable pink mani ideas.
Charming Pink Nail Designs
Source: _Lovely_nails_ via Instagram, Nailsbymztina via Instagram, Lalalovenailart via Instagram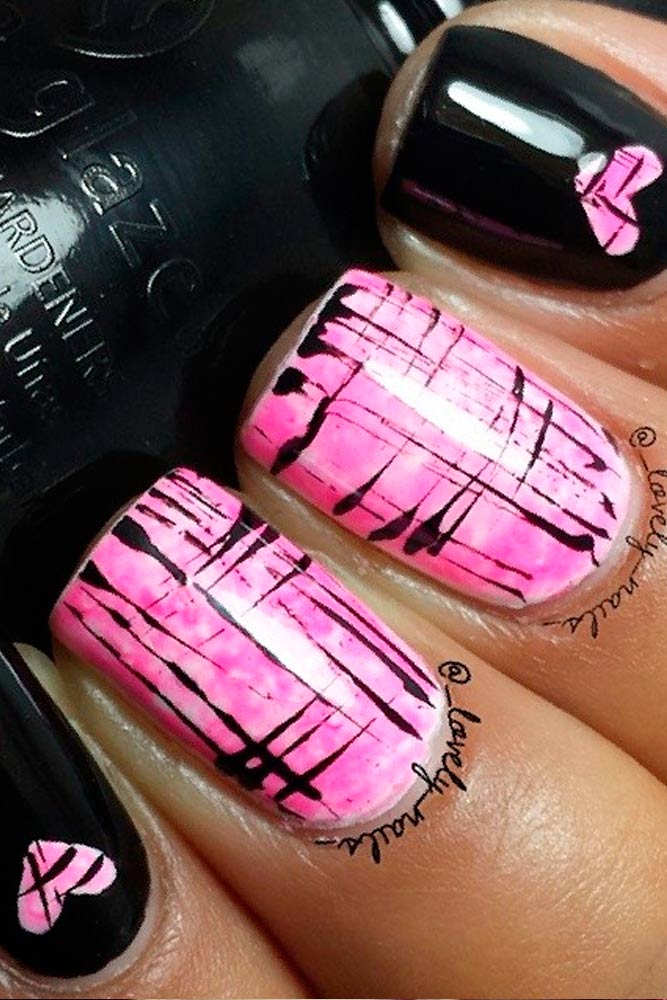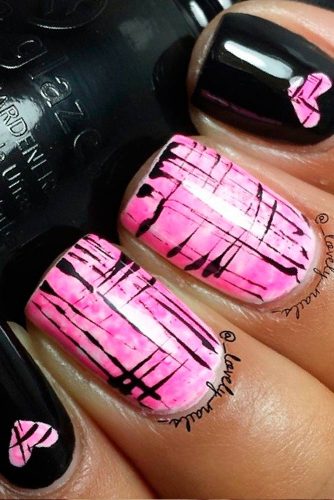 Nail art offers you a huge variety of designs in pink. Some of them involve only pink shades, while others sport this precious color in a combination with white, silver, red, black, gold, cappuccino and, of course, glitter and rhinestones.
Perfect Pink Nails
Source: Katya10054 via Instagram, Mladygina via Instagram, Nailsbyeffi via Instagram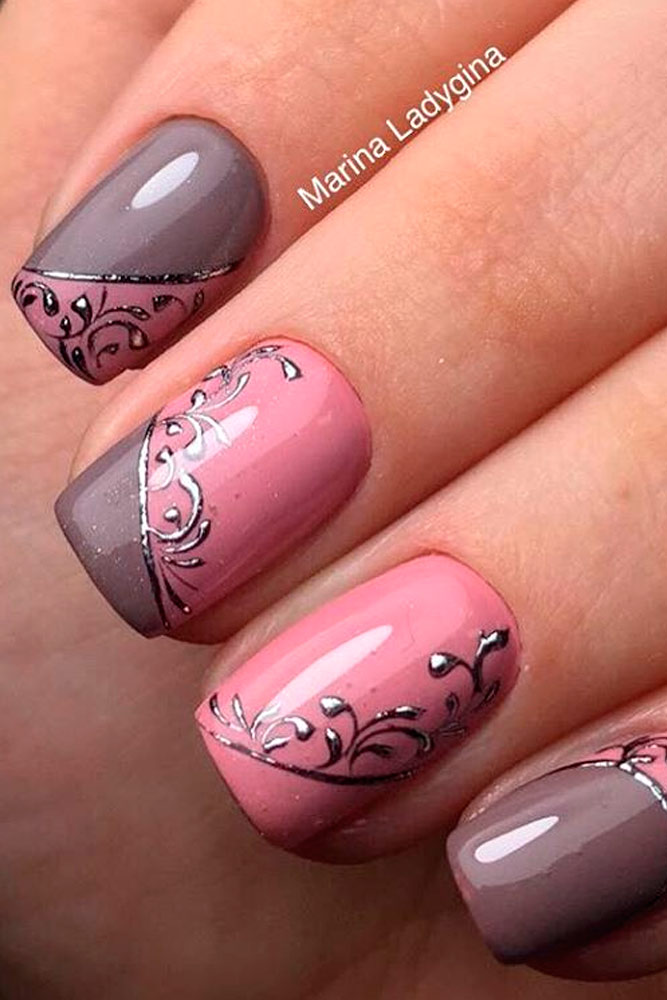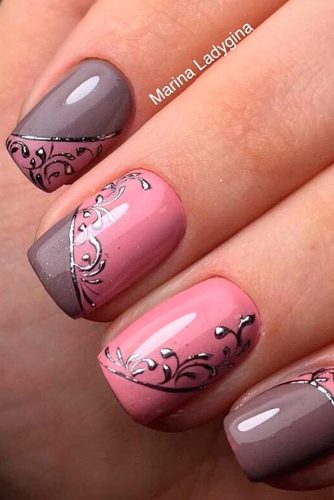 Although pinks are very common for summer nail designs, you can opt for these shades any time of the year without hesitation. These warm colors will improve your mood during winter, remind you of romance in spring, and help you to survive rainy autumn.
Pink Nail Designs That Look Stunning
Source: Thenailboss via Instagram, Nailsbysab via Instagram, Nailsandtowel via Instagram
But of course, if your aim is to get pink manicure that looks more glamorous, then you should consider getting artificial nails. Today, beauty salons can offer many options.
Cute Light Pink Nails
Source: SaidaNails via Facebook, semilac.tesco.suwalki via Instagram, Alinapinuccia via Instagram
But acrylic and gel nails remain the most popular faux nails. Keep reading in case you are not familiar with the difference between those two. Acrylics create a protective layer on top of nails.
Eye-Catching Pink Nails Designs
Source: Sabrina_ils via Instagram, Marine Loves Polish, nailsforprincess1 via Instagram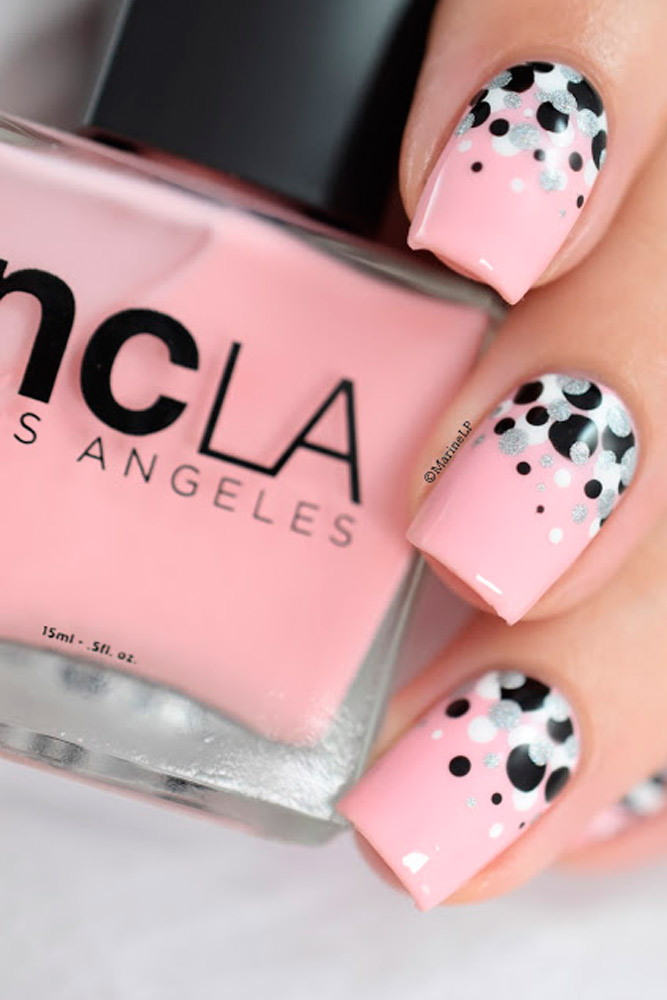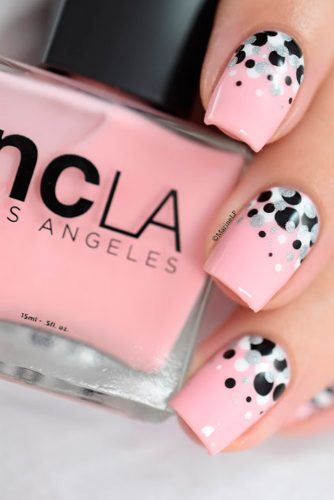 The hardness of that layer is achieved with a polymer in the form of powder and a monomer in a liquid form. Combined, these substances harden only when they react with oxygen.
Beautiful Pink Nail Art
Source: Kimmienails via Instagram, ivybeautyandbubbles via Instagram, Kt_tk1 via Instagram
The acrylic hard layer is even and, therefore, ideal for the nail polish application. As for gel nails, they are as strong as acrylics, but they appear more natural. Acrylics need UV light to harden.
Simple And Cute Nail Art Designs
Source: aloha.uslugi.kosmetyczne via Instagram, Zlobina_nails via Instagram, Fiercebypatricia via Instagram
Also, a gel lacquer is applied in a similar way as nail polishes. The difference is that it takes 2 to 3 minutes to expose each coat to UV light. So, what is the difference between gels and acrylics?
Romantic Pink Nails
Source: Nails.by.teens via Instagram, nayanecco via Instagram, matuszewsk.a via Instagram
The results of their application are practically the same – lengthening and strengthening of nails. However, each type of faux nails has its advantages and disadvantages you need to know.
Bright Pink Nail Designs
Source: Solinsnaglar via Instagram, Nailsbyjosse via Instagram, tatagodooy via Instagram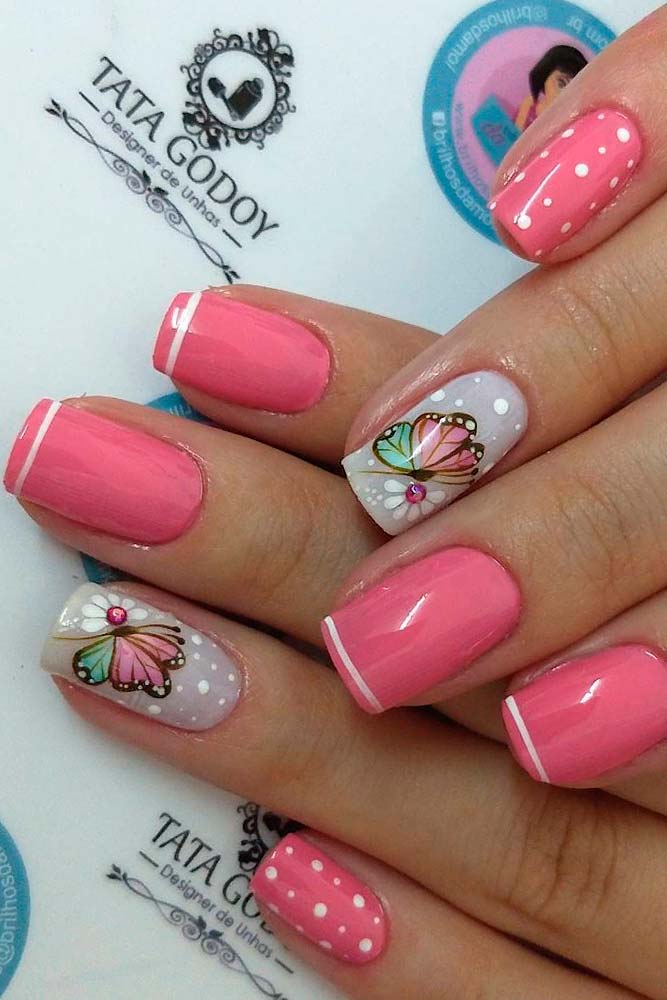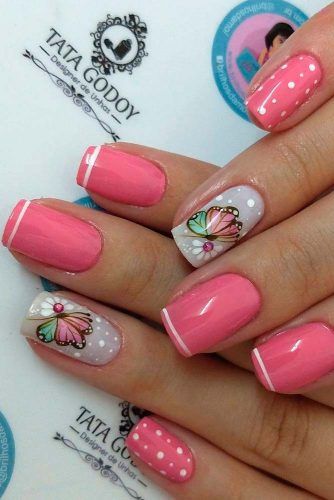 Let's see what are the advantages of acrylic nails. Firstly, in most cases, you can fix their breakage at home. Secondly, a professional can easily remove them, and they'll be soaked, but not filed off.
Perfect Pink Manicure
Source: Nails_irinamarten via Instagram, Kt_tk1 via Instagram, Nailsandtowel via Instagram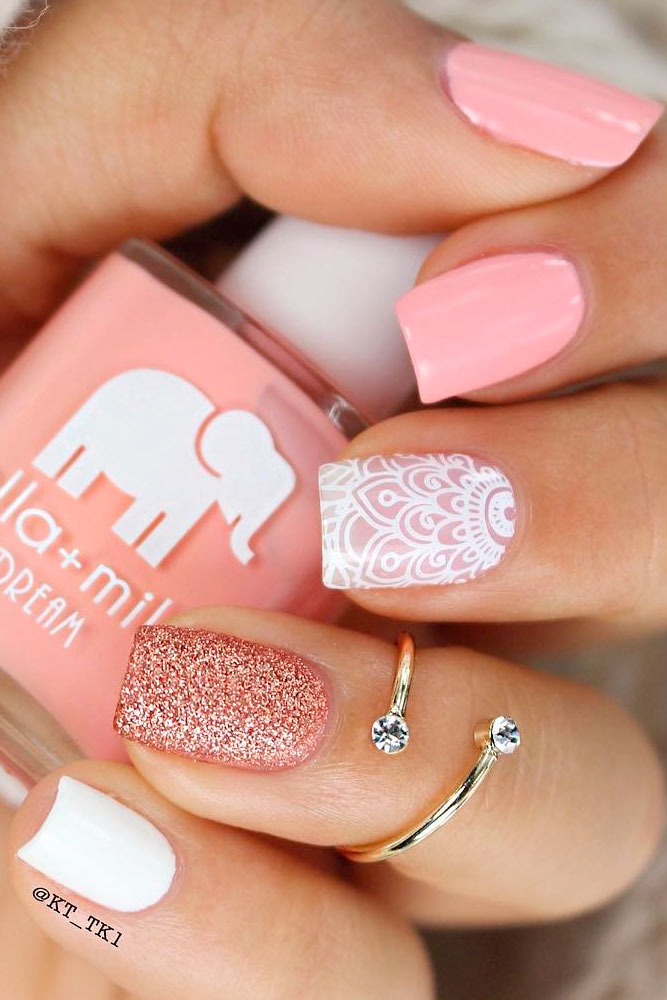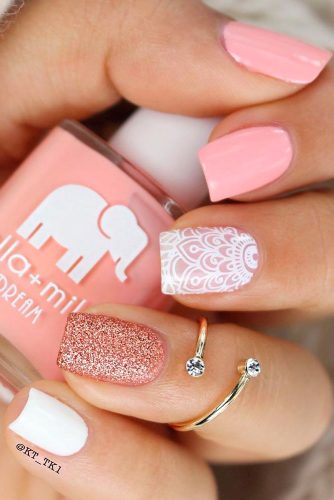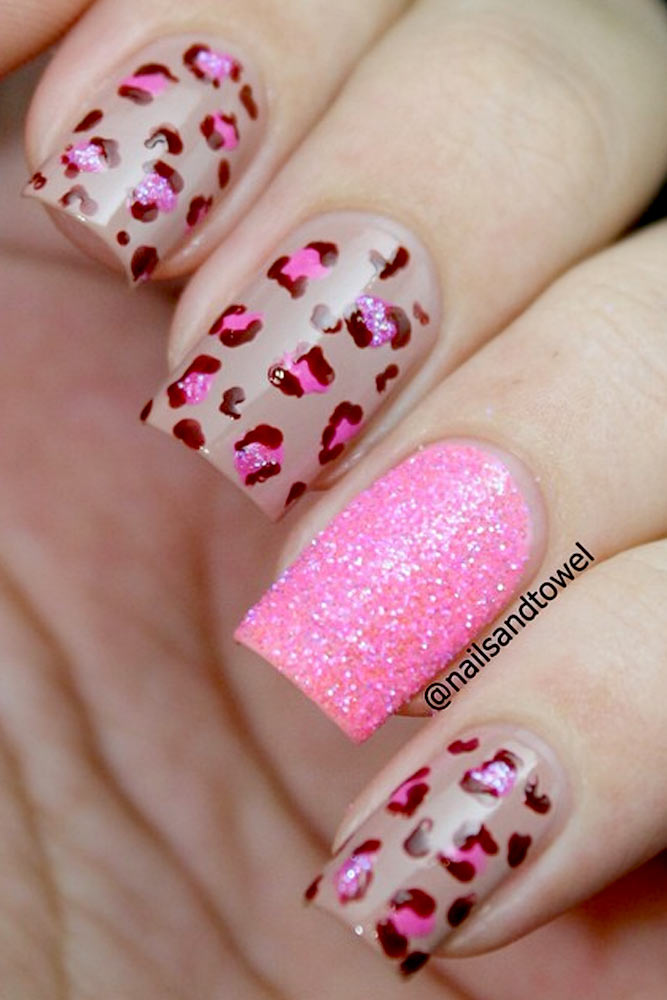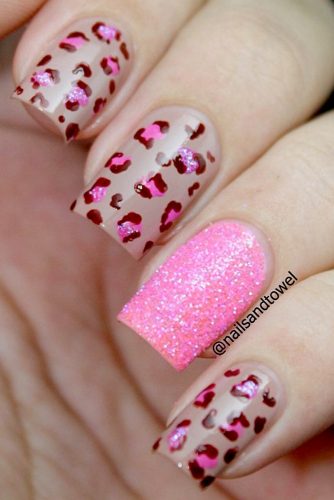 Also, acrylics are robust and very strong, and their application is usually less expensive, comparing to gels application.
Bright Designs For Pink Nails
Source: matuszewsk.a via Instagram, Dinanogteva via Instagram, Kt_tk1 via Instagram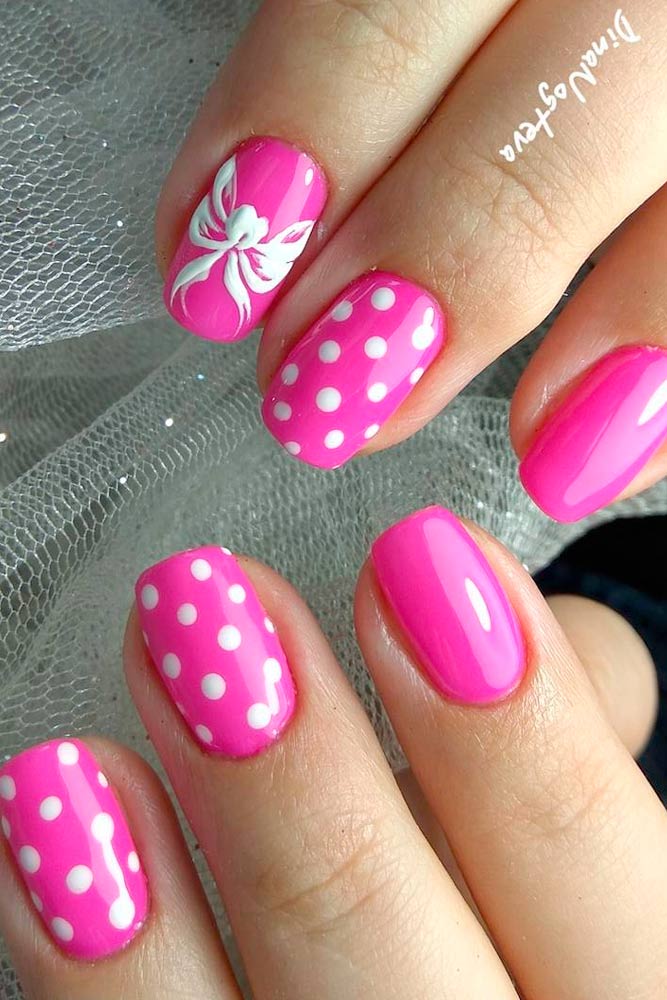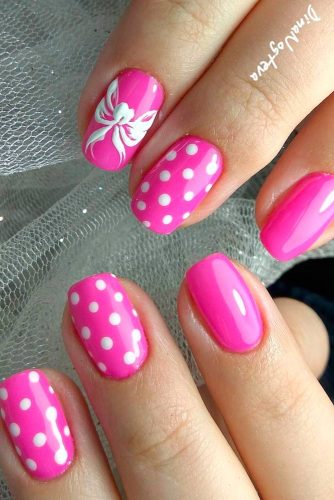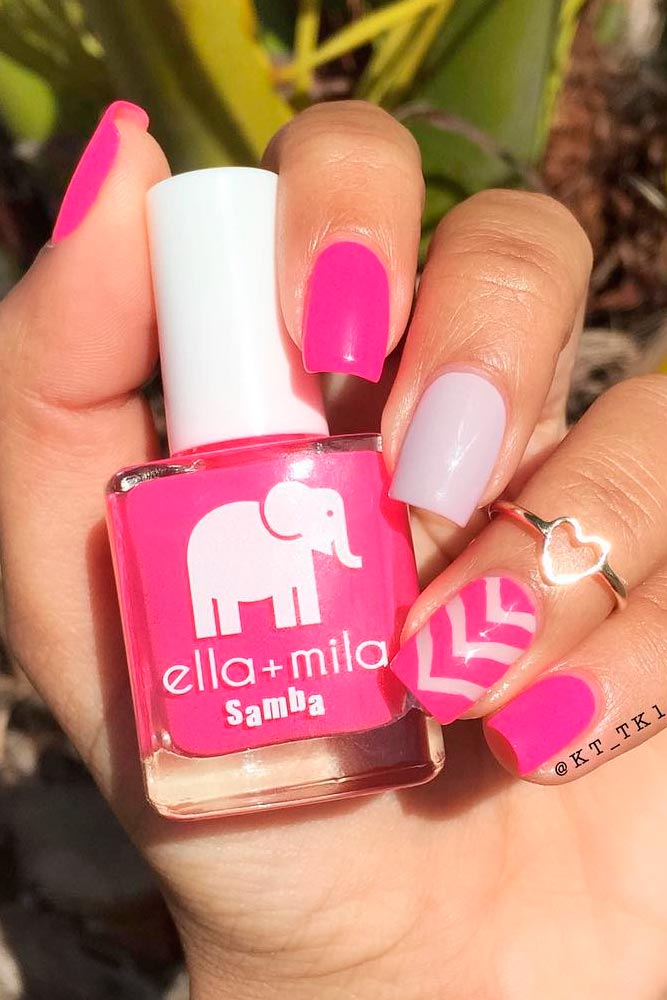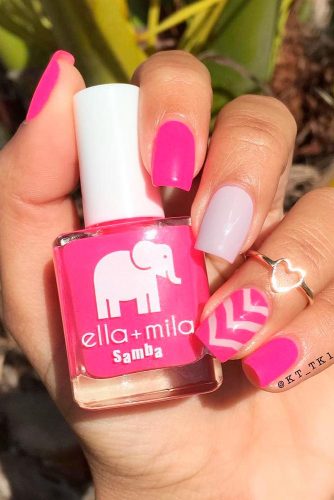 As for the advantages of gel nails, they look glossy and natural. Also, it takes less time to apply them, comparing to acrylics. And importantly, gel mixtures are eco-friendly and safer.
Nice Pink Manicure With Glitter Accents
Source: Naildecor via Instagram, Nail_sunny via Instagram, margaritasnailz via Instagram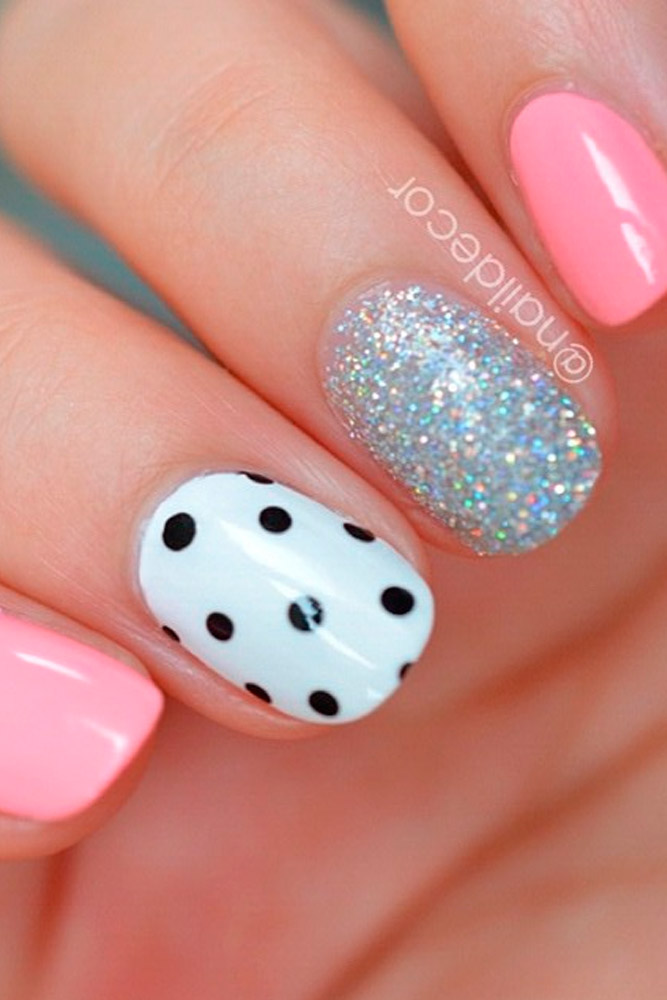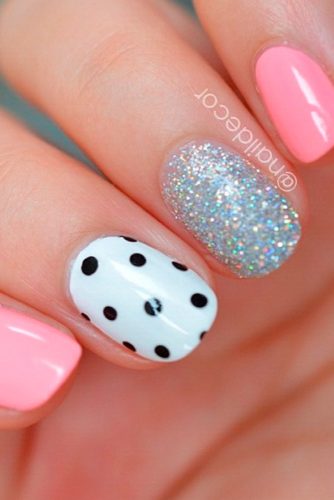 But gel nails have their cons, too. Gel nails cost more money than acrylics. However, they are not so durable. Plus, you won't be able to cure them without a UV lamp.
Lovely Pink Nail Art
Source: Allure_nail_studio via Instagram, Lalalovenailart via Instagram, Lelikserkova via Instagram
So, unless you are a manicurist who needs this lamp for work, you will probably have to go to the nail salon to get gel nails. Also, when gel nails break, fixing them is very problematic.
Pink Mani With Black Accents
Source: puro.nails via Instagram, matuszewsk.a via Instagram, thenailartbabe via Instagram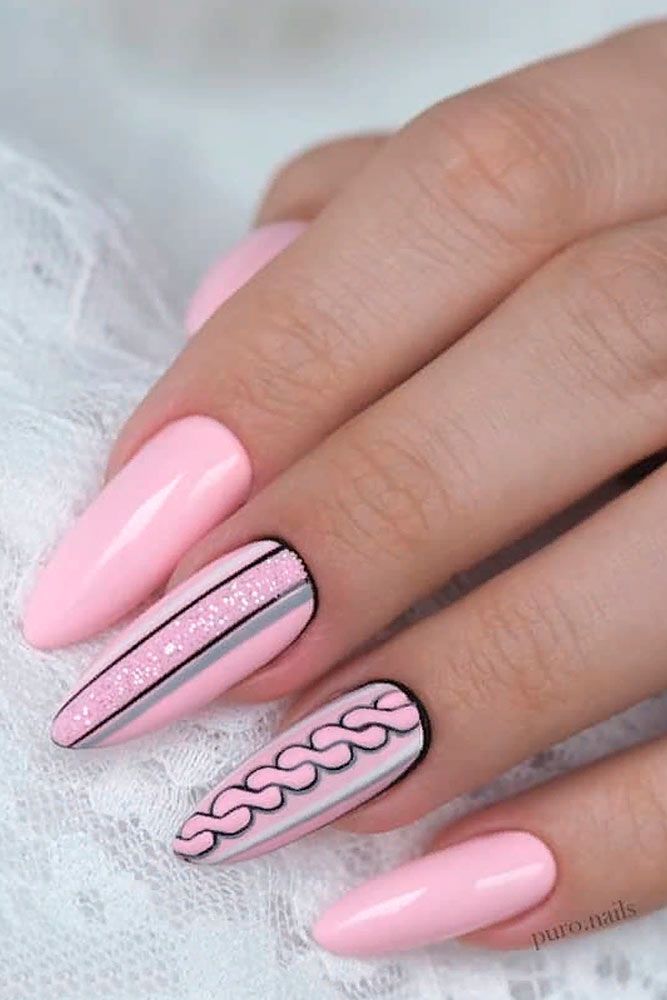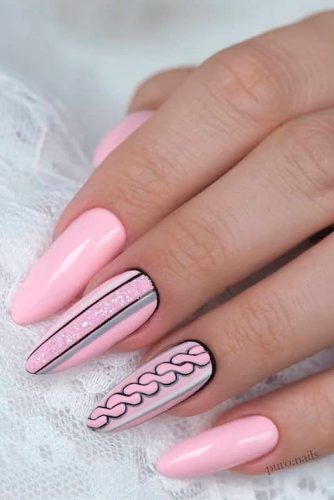 It's so easy to be fashion-forward with your mani. All you need is add some black accsents to pink nail designs.
New Ways To Wear Pink Nails
Source: enciso_nails via Instagram, femi.beauty via Instagram, Yagala via Instagram
Don't be afraid of experiments. Choose different patterns and pink color shades. Create your beautiful and unique nail art.
Bright Glitter Ideas For Your Nails
Source: m.marzena133 via Instagram, merlin_nails via Instagram, Live.love.polish via Instagram
Nowadays you don't need to be a nails guru. There are so many simple but so eye-catching ideas with glitter for your nails. You can try to do lovely sparkle tips or half-moon glitter gradient, and your nails will rock the party!
Fantastic Watermarble Nails Design
Source: nailscapes via Instagram, Bruisedupdollie via Instagram, helenepiuk via Instagram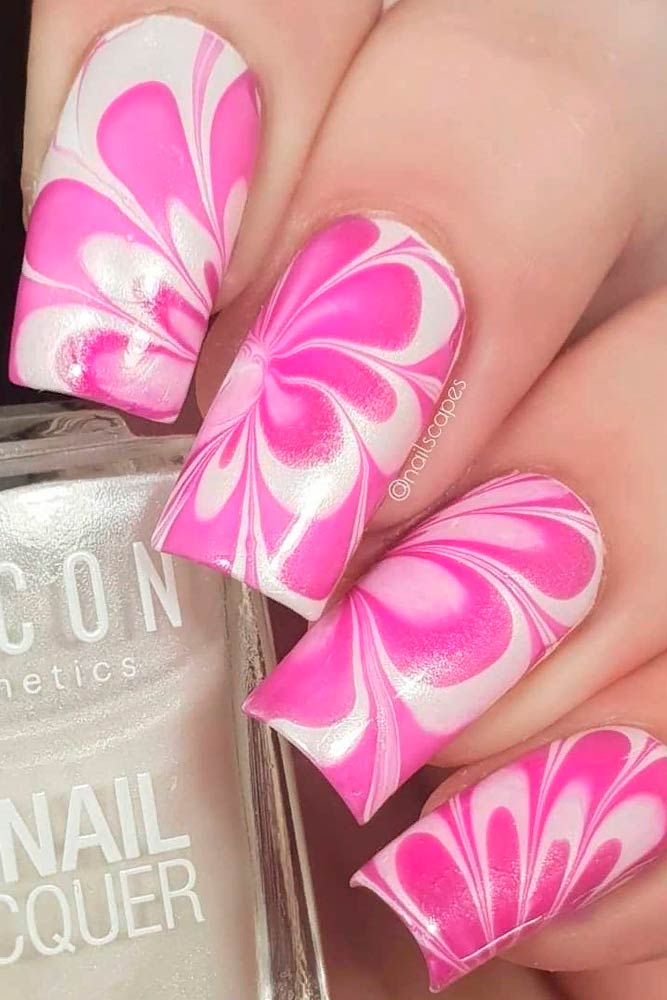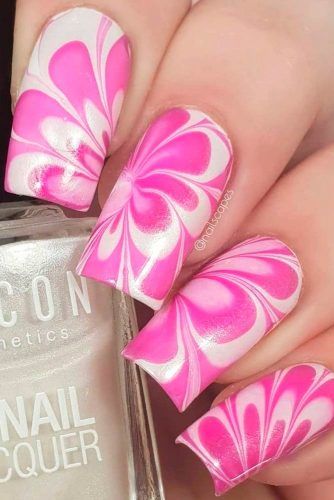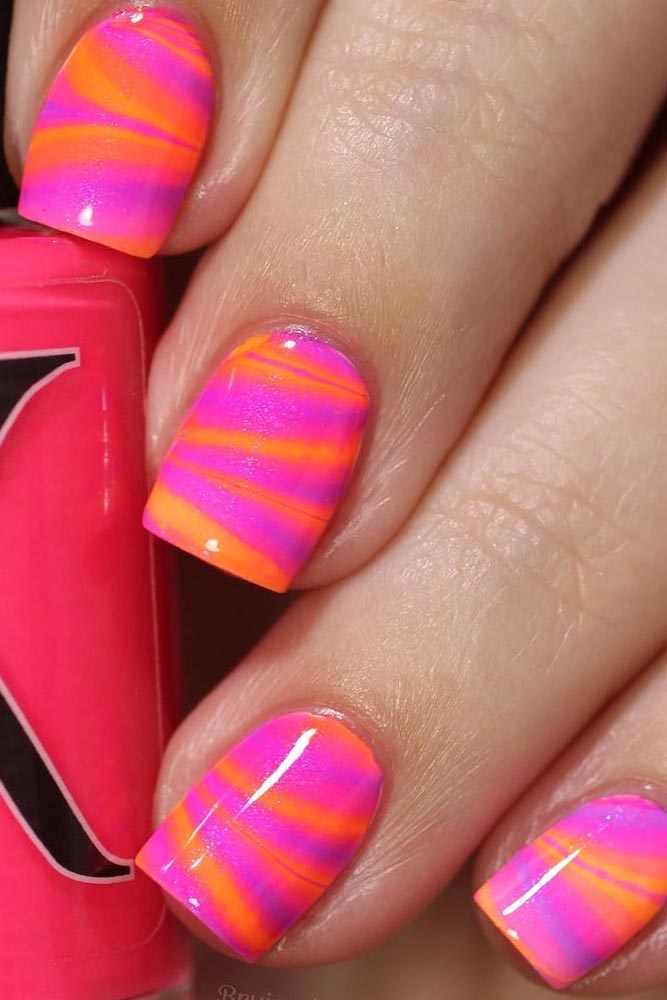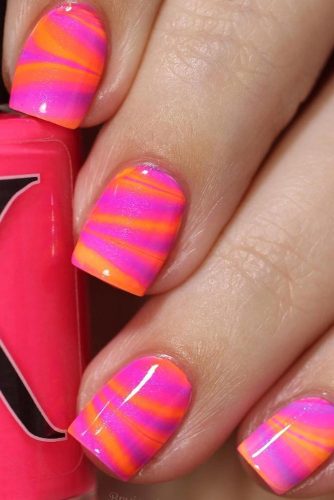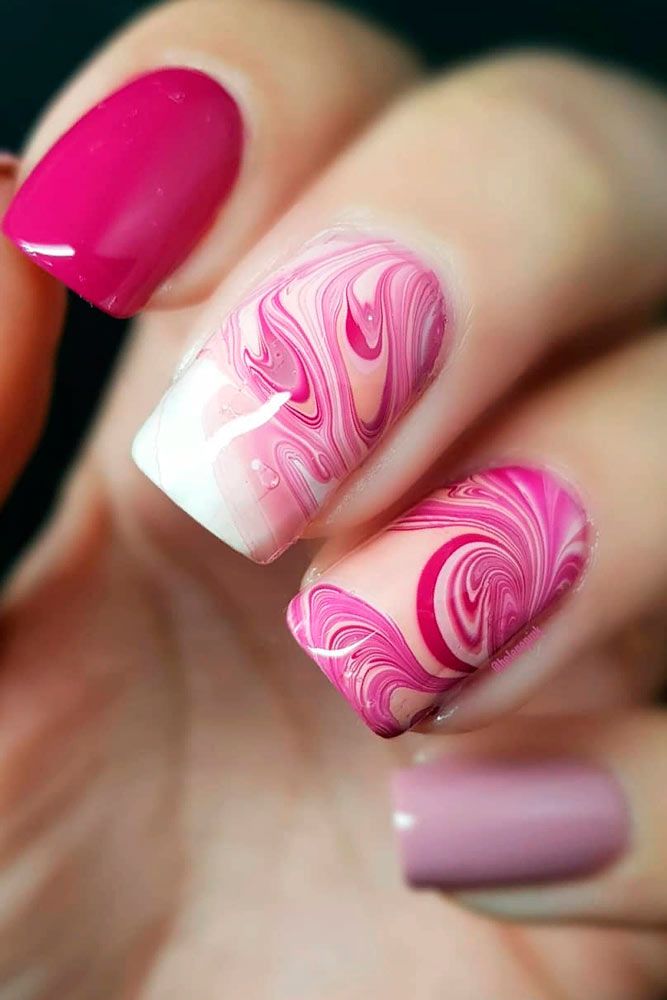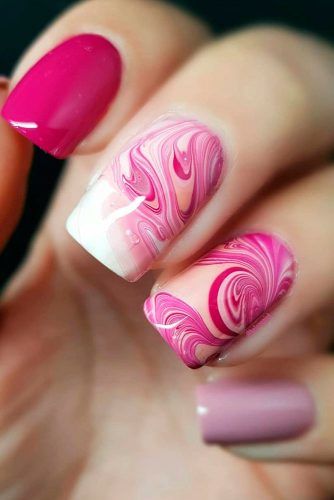 Another way to achieve fantastic manicure is water marbe nails. It's quite an easy technique. All you need is to take a glass of water, a pair of your favorite nail polishes and switch on your imagination.