Pink nails are everywhere this season and no wonder. The Barbie fever started as soon as the first information about the Barbie movie had leaked into the public space. Thanks to social media, the Barbie challenge went viral and everyone tried to hop on the trend with their own interpretation of the Barbie aesthetic. Of course, the nail industry was not left behind. As such, we got plenty of pink nail colors and designs for any taste and preference. To infuse you with a dose of inspiration, we have put together the crème de la crème of them in the following guide.
*We may earn money from affiliate links on this page. Please check out our disclosure policy for more details.
How to Choose the Right Pink Nail Polish Color for Your Skin Tone
Credit photo: @thenailistaproject
i
Credit photo: @puro.nails
i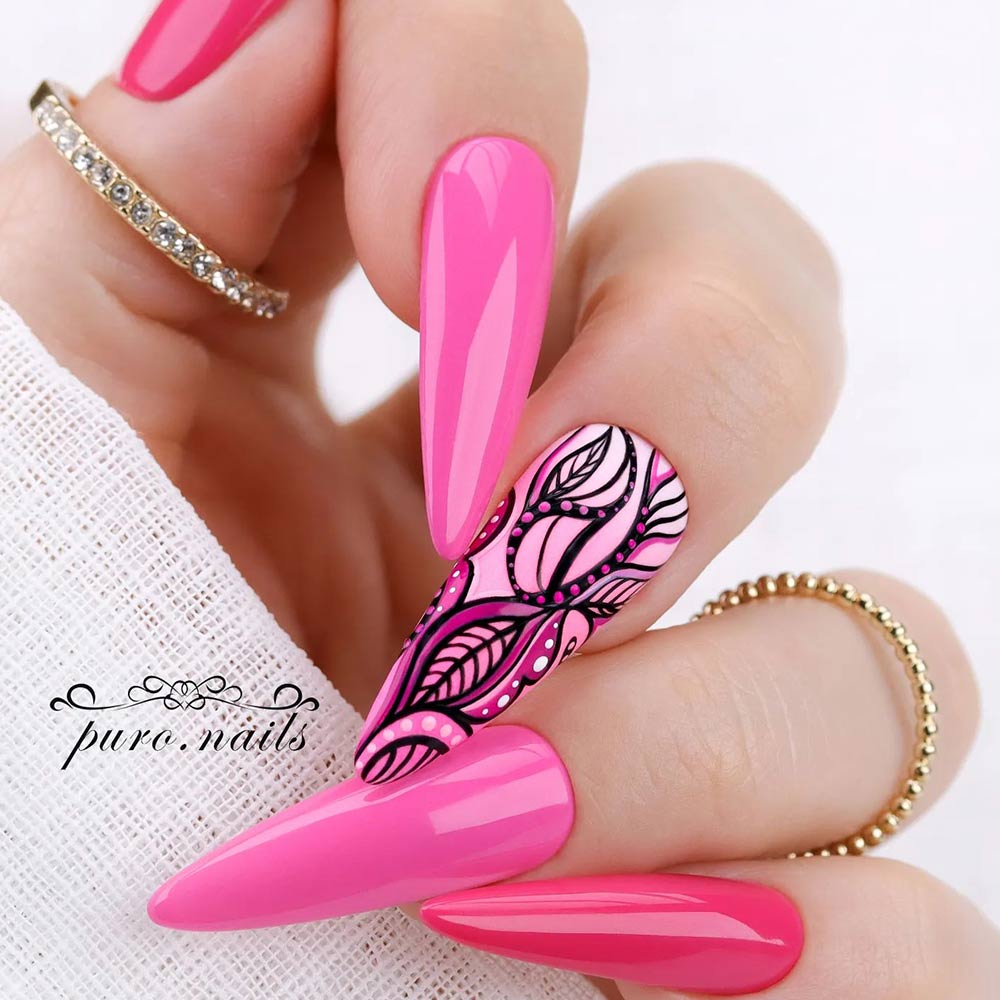 Credit photo: @nailcocktail
i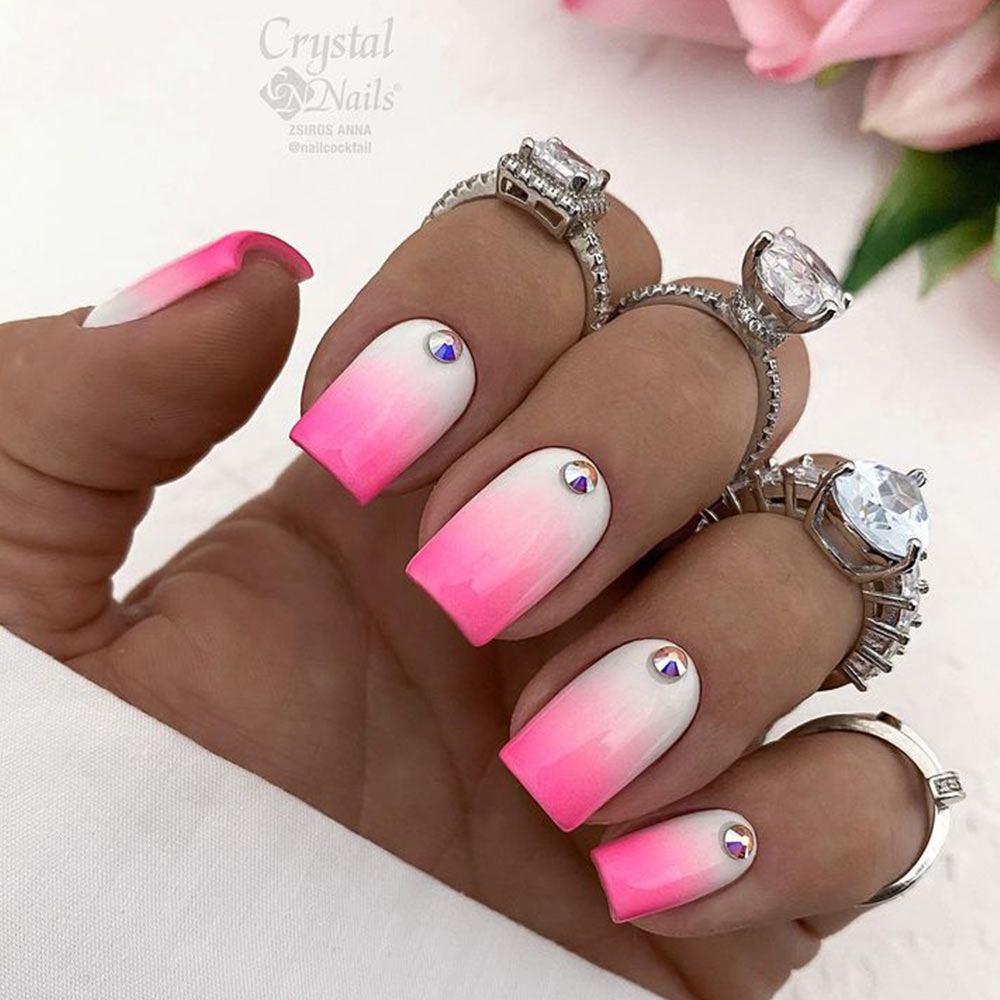 Credit photo: @hannahroxit
i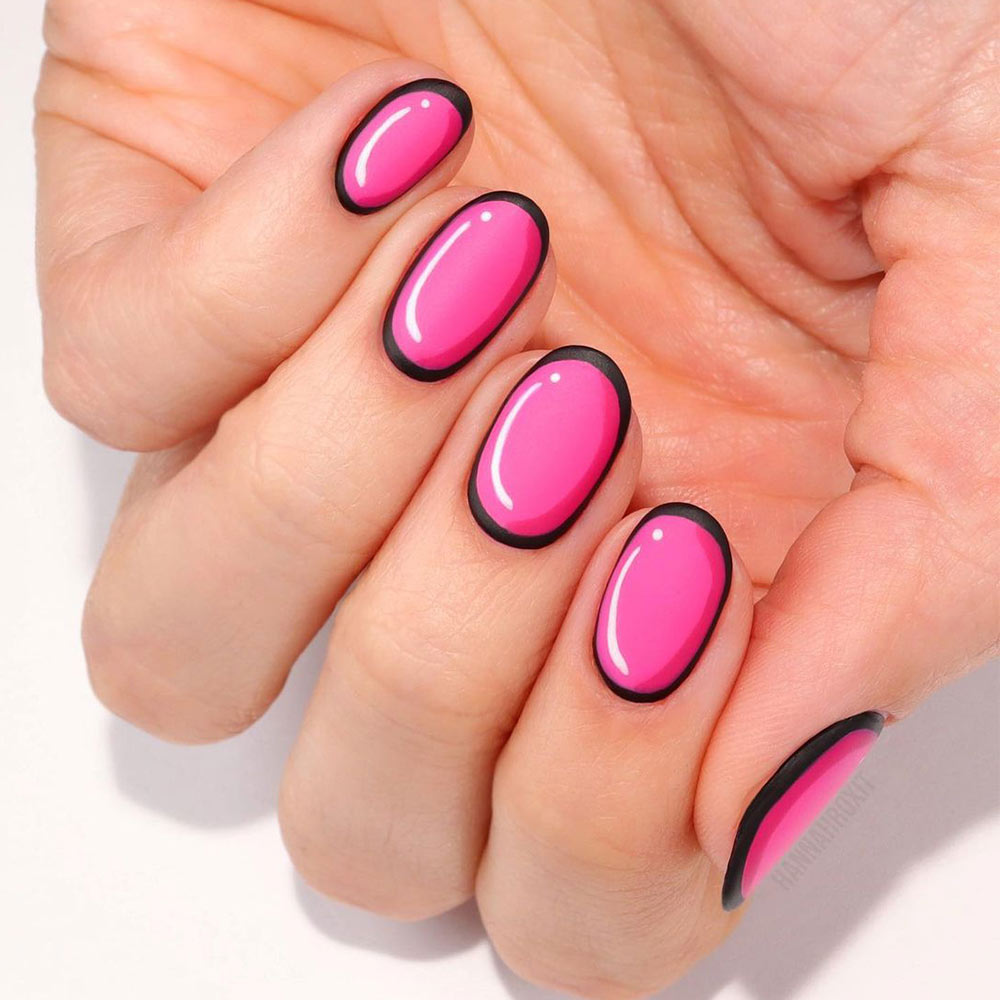 /
Picking the perfect pink nail polish can be a challenge with so many options to choose from. To make the process easier, start by considering your skin tone. Fair skin pairs best with lighter pinks, medium skin with medium shades, and dark skin with darker pinks.
The occasion matters too. Soft or nude pinks are great for formal events, while hot pinks or bright pinks are perfect for a night out with friends.
Ultimately, the most important thing is to choose a shade that you feel confident and comfortable wearing. Experiment with different colors until you find the one that makes you feel your best. And remember, there are no hard and fast rules when it comes to choosing a nail polish color - have fun with it and let your personality shine through!
What is the pink nail trend in 2023?
Are pink nails elegant?
Do guys find pink nails attractive?
Do guys like pink or red nails?
What is the most popular pink nail color?
How to Maintain and Care for Your Pink Nails
Credit photo: @alinahoyonailartist
i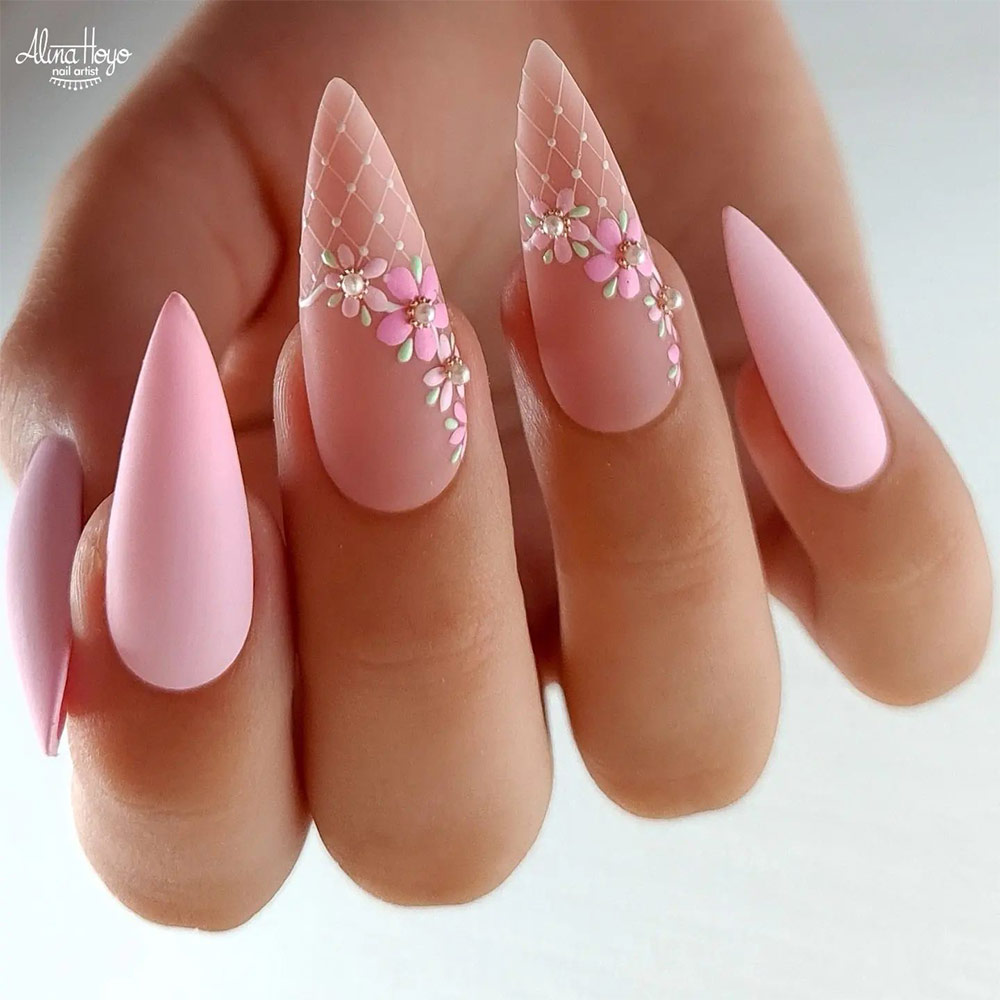 Credit photo: @mariapro.nails
i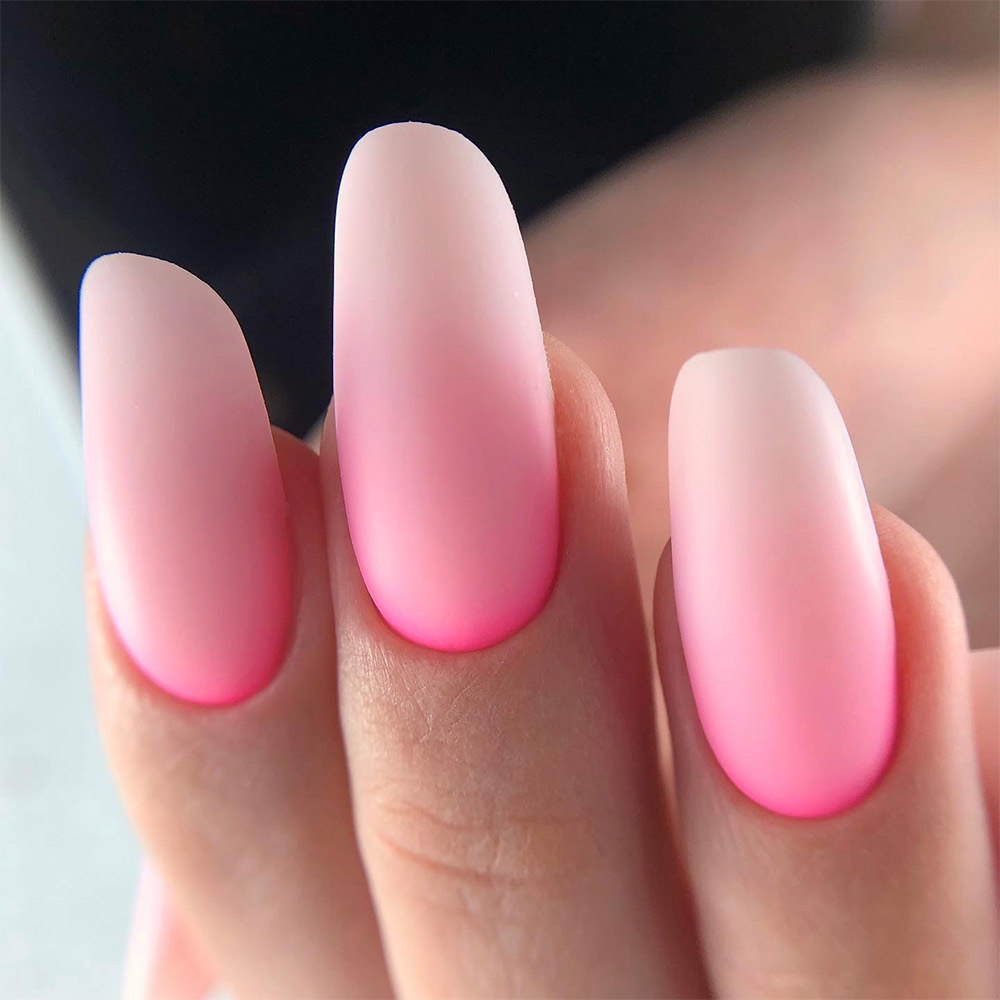 Credit photo: @the_nail_lounge_miramar
i
/
After spending time and effort on a perfect pink manicure, you'll want to ensure that it lasts as long as possible. Here are some tips on how to maintain and care for your pink nails to keep them looking fresh and vibrant.
Firstly, avoid using your nails as tools. Nails are not meant to be used as tools for opening cans, scratching off stickers, or other such activities. Doing so will weaken and damage your nails, causing them to chip and break easily.
Another important tip is to keep your nails moisturized. Dry nails are more prone to breaking and chipping, so apply cuticle oil or hand cream regularly to keep your nails healthy and hydrated.
In addition, be gentle when removing your polish. Avoid using harsh acetone-based nail polish removers, which can dry out your nails and leave them brittle. Instead, opt for a gentle nail polish remover that's free of harmful chemicals.
Lastly, don't forget to touch up your polish every few days to keep your pink nails looking fresh and vibrant. By following these tips, you can maintain a beautiful and long-lasting pink manicure that will make your nails stand out in any crowd.
How to Pair Pink Nails with Different Outfits and Accessories
Credit photo: @lieve91
i
Credit photo: @ajl.nails
i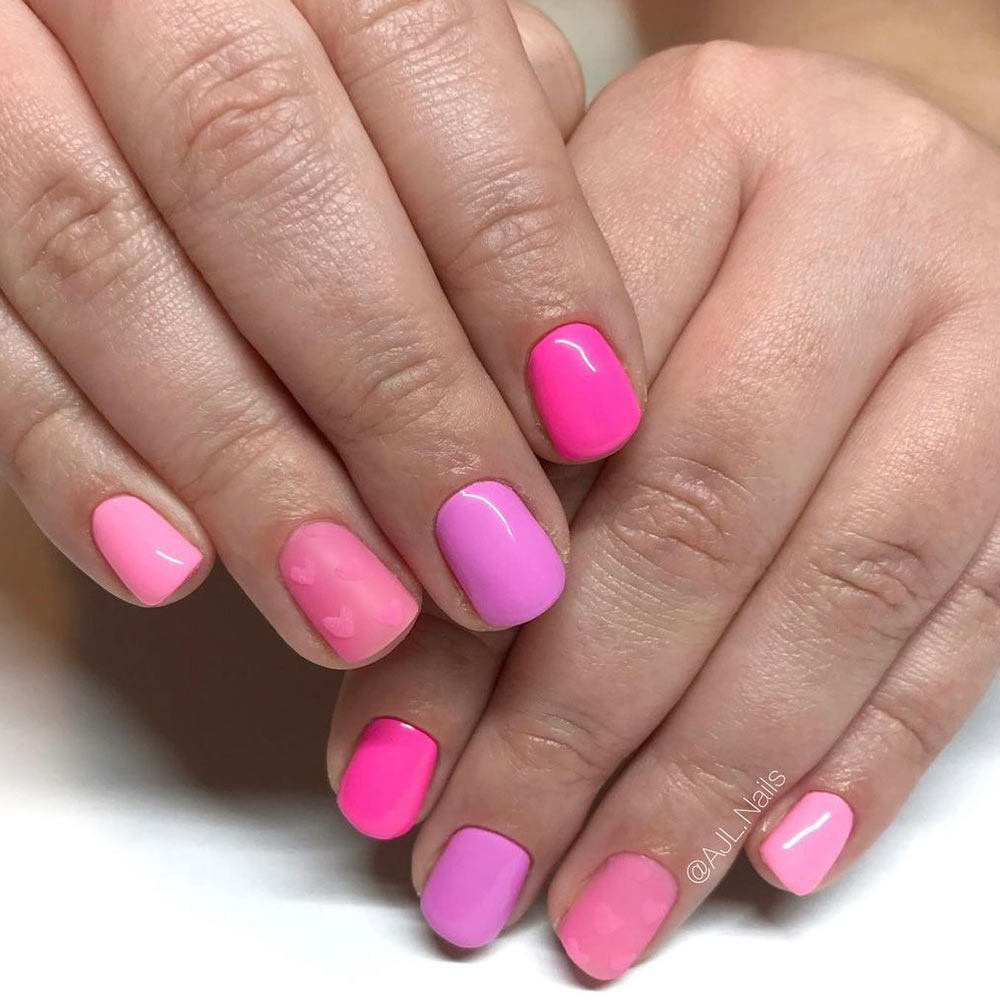 Credit photo: @lieve91
i
/
Pairing pink nails with different outfits and accessories is a great way to add a pop of color to your look. Neutral colors like nude, black, white, and gray are safe bets that won't clash with pink nails. For a more professional look, choose light or muted shades of pink.
If you're feeling bold, you can pair pink nails with outfits that have complementary or contrasting colors. Blue, green, and purple hues work well with pink, creating a striking and eye-catching effect. When it comes to accessories, pink nails pair well with metallics like gold, silver, and rose gold. Mixing and matching different shades of pink with your accessories can create a cohesive and stylish ensemble.
In conclusion, pairing pink nails with different outfits and accessories is easy and fun. Don't be afraid to experiment with different colors and styles to find what works best for you. With these tips in mind, you'll be able to rock your pink nails with confidence and style.
Neon Pink Contour French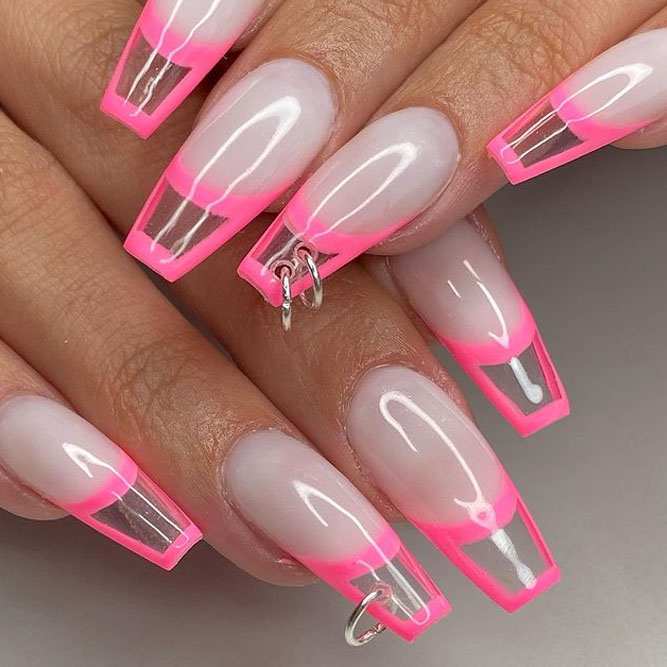 Credit photo: instagram.com/lenavitch.nailz
If you want to bring a welcome change to your pink French tip nails, we have a great idea in mind. Instead of painting the whole tip pink, outline its contour only. In this way, you will get a very unusual mani style, especially if you use a neon pink nails color. We like No Shade Here from Essie and Beach Cruiser from Orly for this purpose.
Mix Barbiecore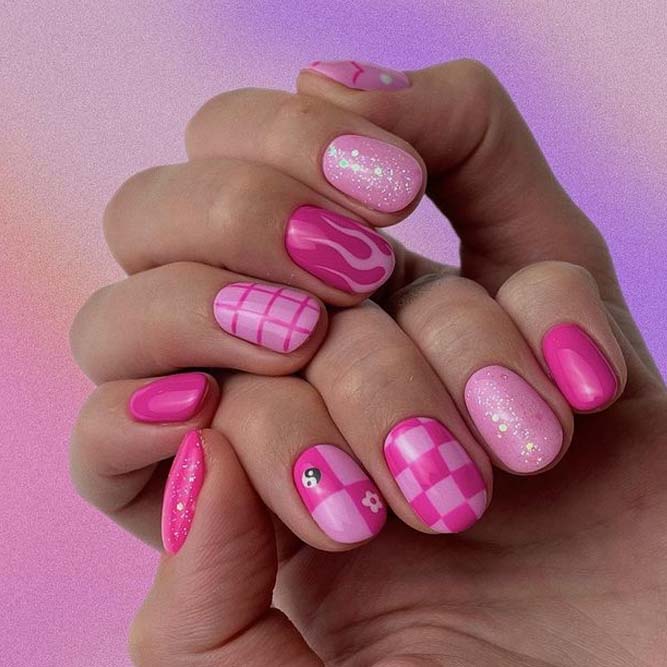 Credit photo: instagram.com/solovey_nail_art
There are plenty of ways to pay tribute to the Barbiecore trend with a manicure being one of the most popular. The key to perfect Barbie pink nails is to mix as many pink shades as possible. With their help, you can create any pattern you wish – checks, lines, dots, etc. You can find the widest pink color palette in Orly and OPI.
Pink Textured Nails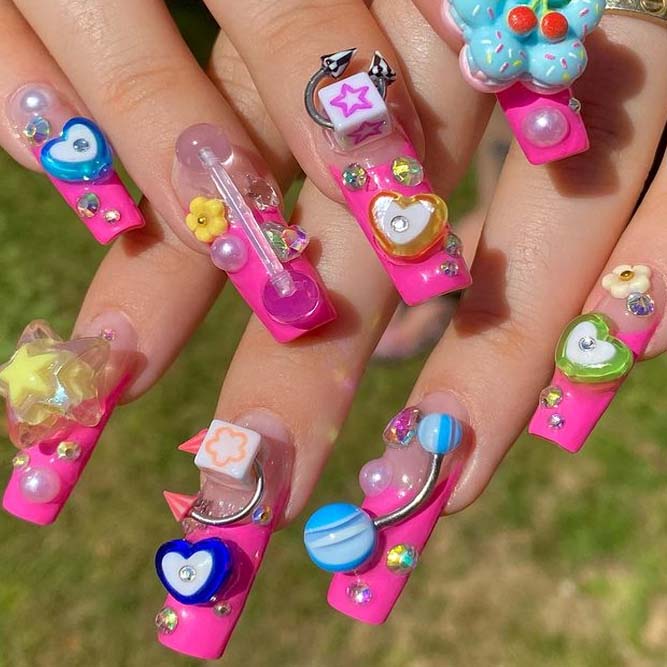 Credit photo: instagram.com/lenavitch.nailz
For their Barbiecore madness, many celebrities used a creative approach. So, why don't you get inspired by one of their choices? As such, Elle Fanning introduced us to very artsy textured pink acrylic nails. The design is quite elaborate and requires special skills. So, it is better to entrust the task to your nail tech.
Nude Pink Long Nails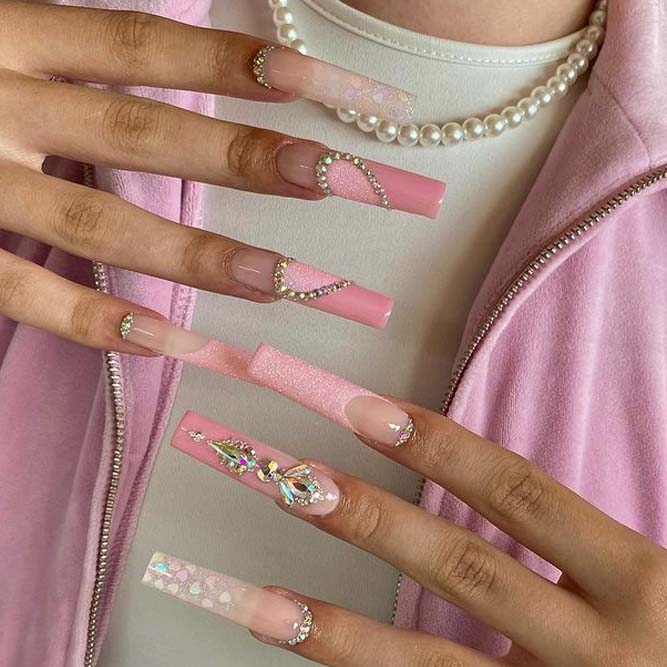 Credit photo: instagram.com/lenavitch.nailz
While a nude pink nail color is often used as a base for French, it can also be worn solo. Nude pink nails look tasteful and charming, so they suit any ambiance. What is more, they can visually elongate your fingers, which makes long pale pink nails universally flattering. Essie in Not Just A Pretty Face and Revlon in Elegant are some of the best pink nude nail polishes you can find on the marker.
Glitter Pink Manicure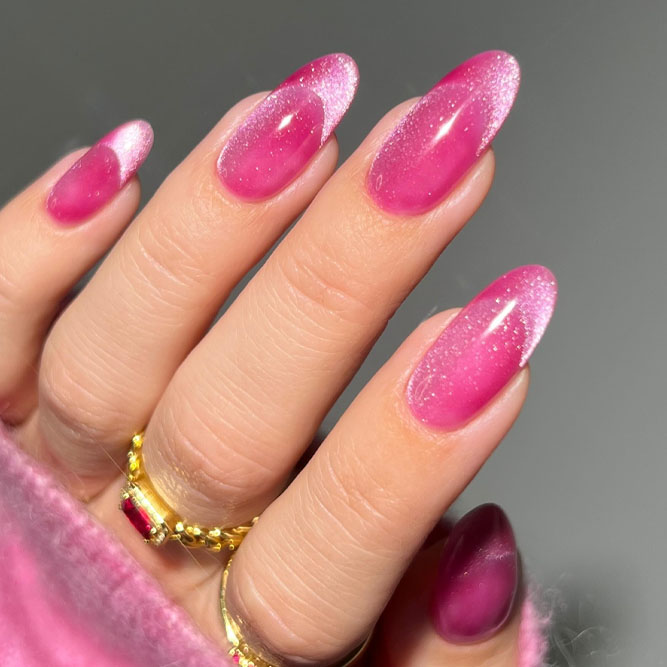 Credit photo: instagram.com/heygreatnails
It is hard to imagine the Barbiecore trend without something sparkly and shiny. That is why adorning pink nails with glitter is always a good idea. You can play around with the size and shape of the glitter as well as its finish. Check out Essie in A Cut Above and Orly in Crush for some of the most interesting options.
Chrome Pink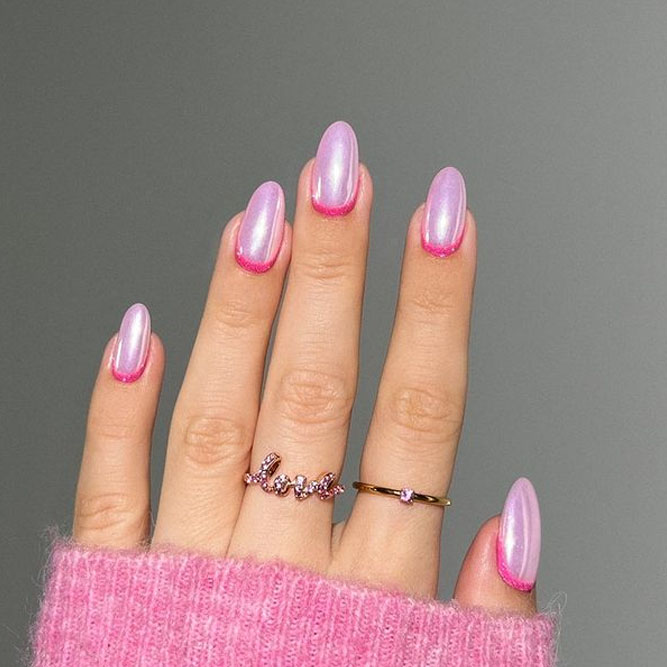 Credit photo: instagram.com/heygreatnails
A chrome manicure is still in fashion. However, pink chrome nails take it to another dimension. To achieve this effect, it is better to use a special chrome powder. Rub it into white pink nails for a better color show up and a stronger mirror effect. Chrome powders from Born Pretty are beginner friendly and offer a sheer variety of options for your light pink chrome nails.
Pink Swirls Nails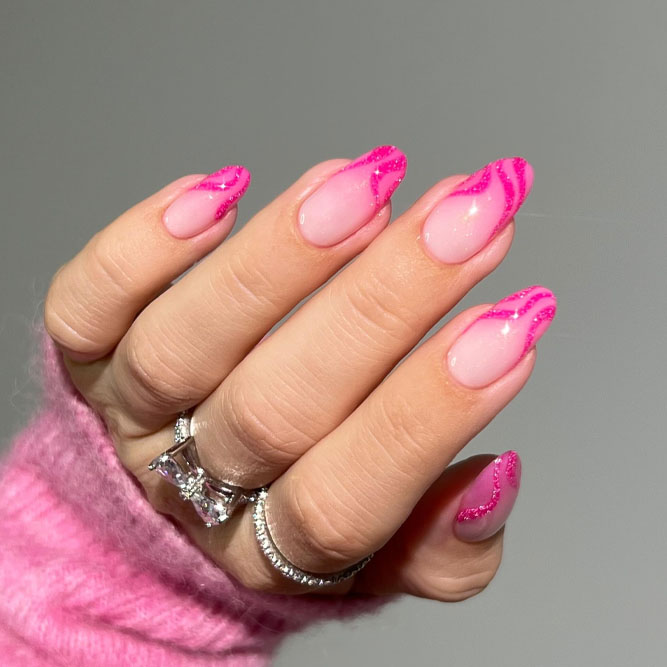 Credit photo: instagram.com/heygreatnails
Want to take your manicure up a notch? Try out this easy yet eye catching pink nails design. It is basically a variation of hot pink French tip nails. Yet instead of a solid color on the tips, you use pink swirls. This design is a failsafe option for pink Christmas nails, especially when spiced up with glitter.
Dark Pink Nails with Flowers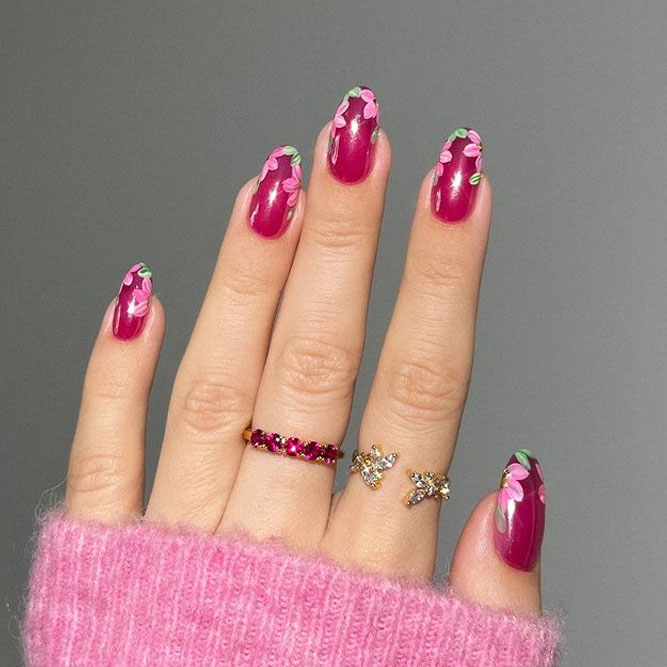 Credit photo: instagram.com/heygreatnails
You should not think that a pink manicure is only carefree and delicate. There are numerous pink nails ideas with deeper and bolder shades. You can go with a dark pink nail color as a base and embellish it with a floral print. For your mani, you are welcome to use such nail colors as Essie in Big Spender and Orly Psych!
Pink and Blue Nails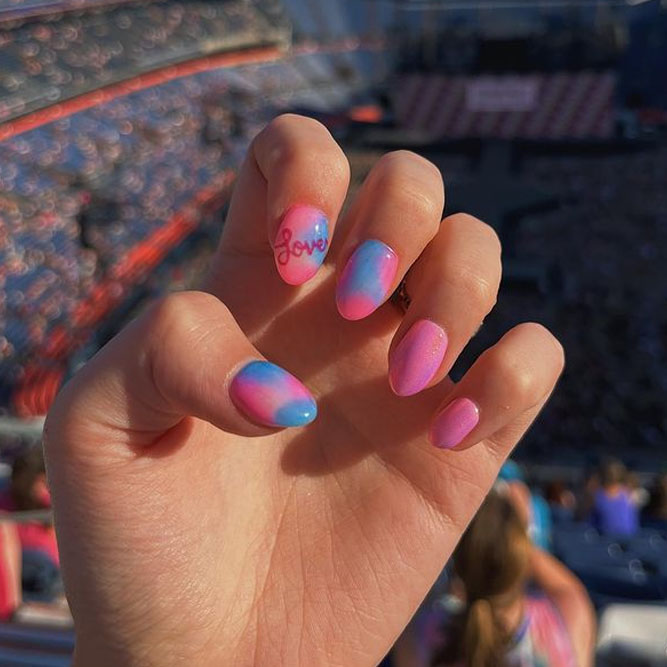 Credit photo: instagram.com/estheticsbyjayde
Pink and blue nails make up a striking manicure combo. So, you should not be afraid to pair these two complementary colors. While you can wear this nail style anywhere, it is hard to think of a better option for the Gender Reveal party. Yet, such celebrities as Kylie Jenner and Sabrina Carpenter sport this nail style on a daily basis.
Pink Cowgirl Set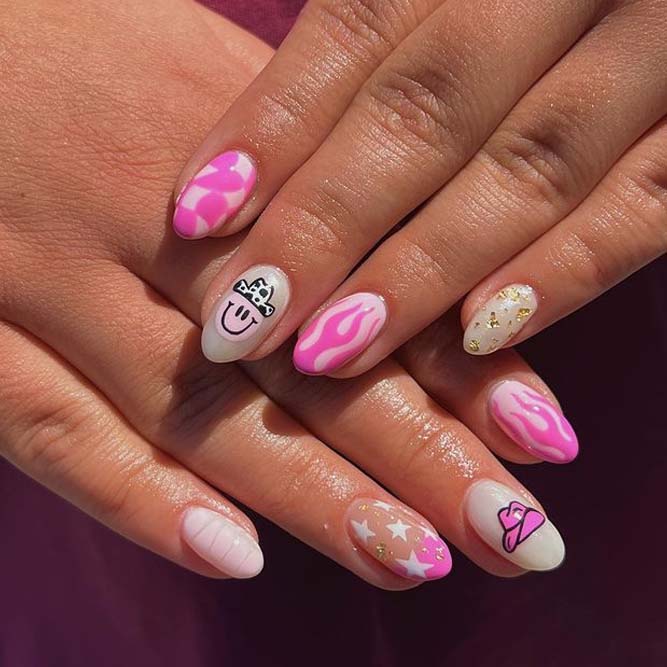 Credit photo: instagram.com/estheticsbyjayde
Pink cow print nails allow you to make a strong fashion statement. For the ultimate cowgirl aesthetic, you can also enhance the design with star and flame nail art. As a source of inspiration, you can use Minnie Driver's country style manicure. Yet, Ariana Grande and Kendall Jenner are considered real cow nail trend setters.
Pink Stars Nails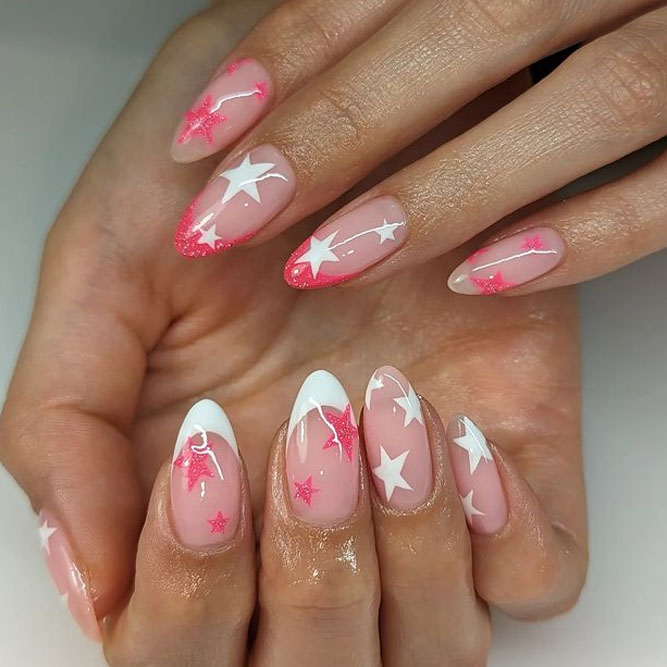 Credit photo: instagram.com/omsphoenix
If it is time to choose a mani design for the 4th of July, then we suggest going with a pink star nail print. To take it to another level, consider a pink & white nails combo. Paint pink French nails on one hand and garnish them with white stars. Now, do the other way around on the second hand – apply pink stars over white tips.
Baby Pink Coffins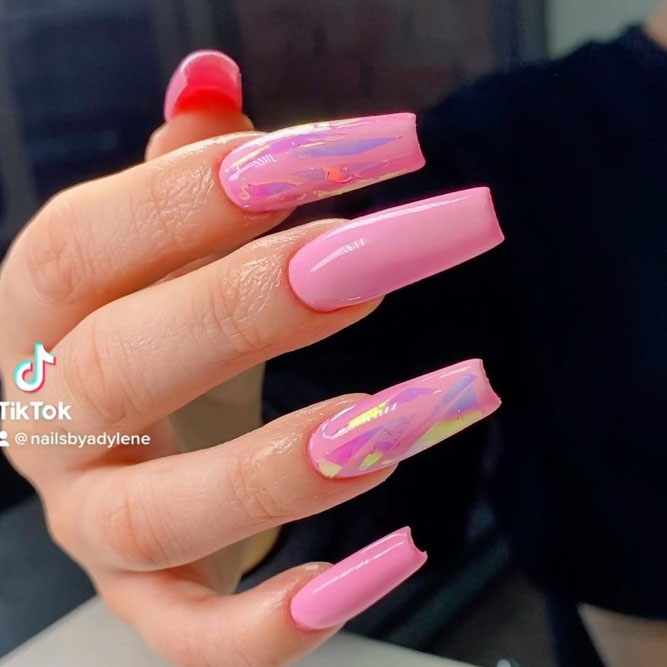 Credit photo: instagram.com/nailsbyadylene
A coffin nail shape is already quite bold and dramatic. So, painting your mani a bright or intense nail color may be a bit overpowering. So that it will not happen, choose light and subdues colors. Coffin shaped baby pink nails look very tasteful and chic even if you prefer very long claws. I Think In Pink from OPI and Fiji from Essie deliver the best coverage and have the prettiest baby pink nails colors.
Matte Gradient Pink Nails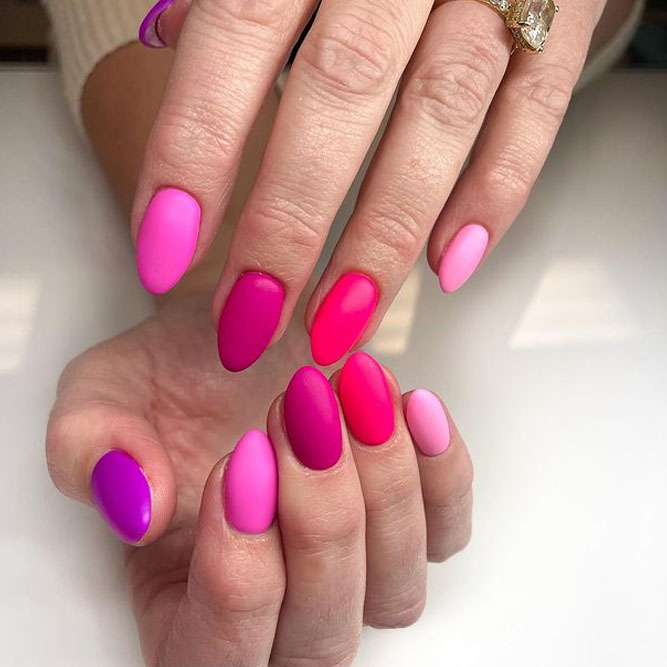 Credit photo: instagram.com/nails.byliz
If you want to try pink ombre nails but are not sure that you will be able to do them yourself, we have a failproof idea for you. Get a multi color gradient, painting each nail a different shade of pink. To pull everything together, finish off your manicure with a matte top coat. As a reference, you may use a pic of Hailey Bieber's matte multi color nails.
Geometric Pink Mood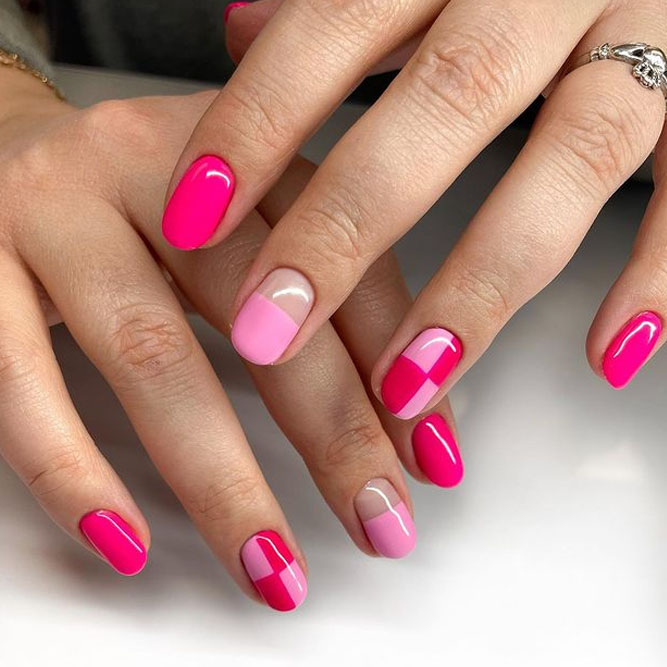 Credit photo: instagram.com/nails.byliz
A geometric nail design does not lose its relevance. It is a timeless classic that will never go out of fashion. Yet, to mark the beginning of the Barbie era, you may want to choose a pink nail color for your nail art. It should not be too intricate though. Simple squares and diamonds may turn up to be a great option for pink Halloween nails.
Pink Hearts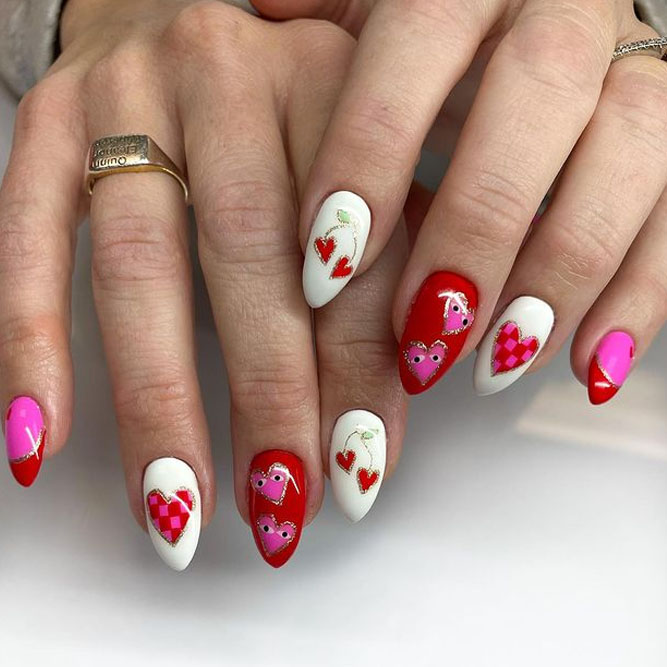 Credit photo: instagram.com/nails.byliz
Can you think of a better option for pink Valentine nails than hearts? We neither. So, if you do not want to reinvent the wheel, just spruce up your cute pink nails with a heart design. While it can be hand painted, not everyone is good at drawing. That is why you may want to enlist the help of Tenoverten Love Lane Heart nail polish or Color Club 50 Shades of Love hearts topper.
Pink Minimal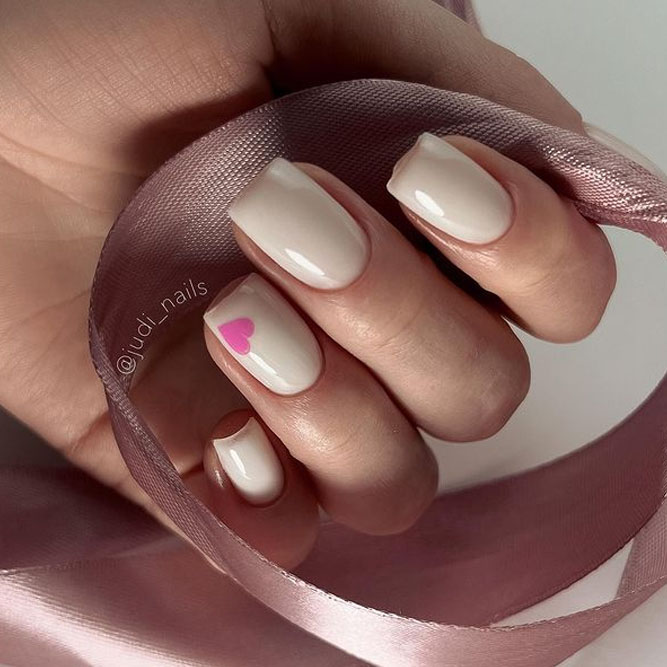 Credit photo: instagram.com/judi_nails
When you are headed to a date or a romantic dinner, you want your nails to look their best. This can be achieved with the right nail color and minimal design. For instance, you can get light pink nails and accentuate a single finger with a subtle design, such as a heart or a flower. Vanessa Hudgens loves this manicure technique and uses it a lot.
Baby Pink Nails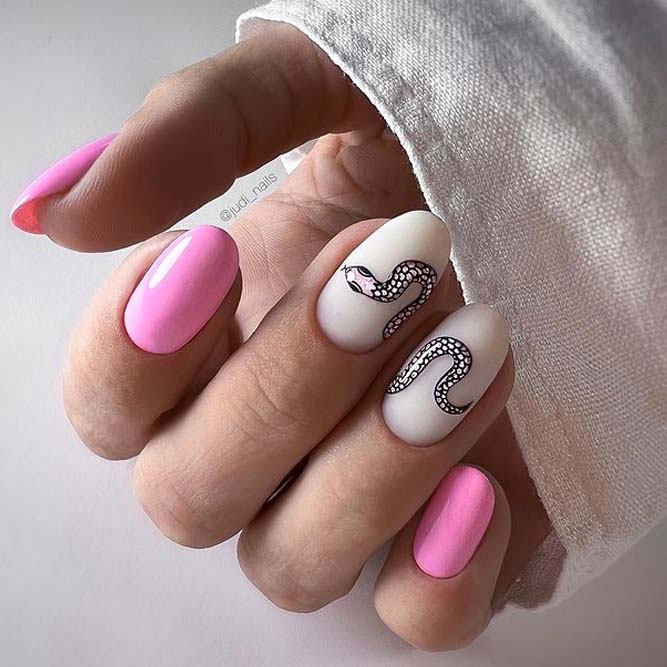 Credit photo: instagram.com/judi_nails
For pink summer nails, go with light and soft shades, like baby pink. They are refreshing and airy, which is perfect for hot summer days. A mani design is welcomed but not necessary. You can wear this color on its own or enhance light pink acrylic nails with a tiny design. Kim Kardashian's signature manicure often features a baby pink nail color, like Orly in Kiss the Bride.
Ombre Pink Nails Ideas
Source: Shutterstock
i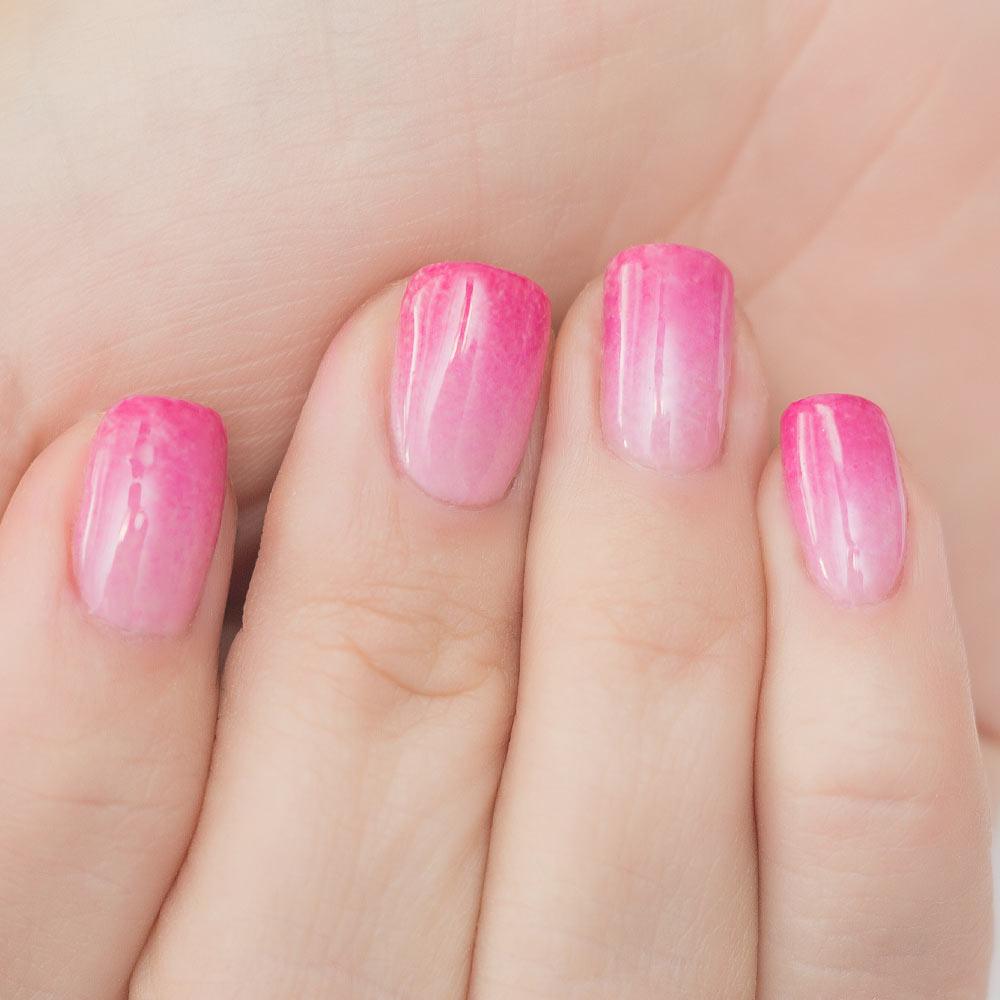 Source: Shutterstock
i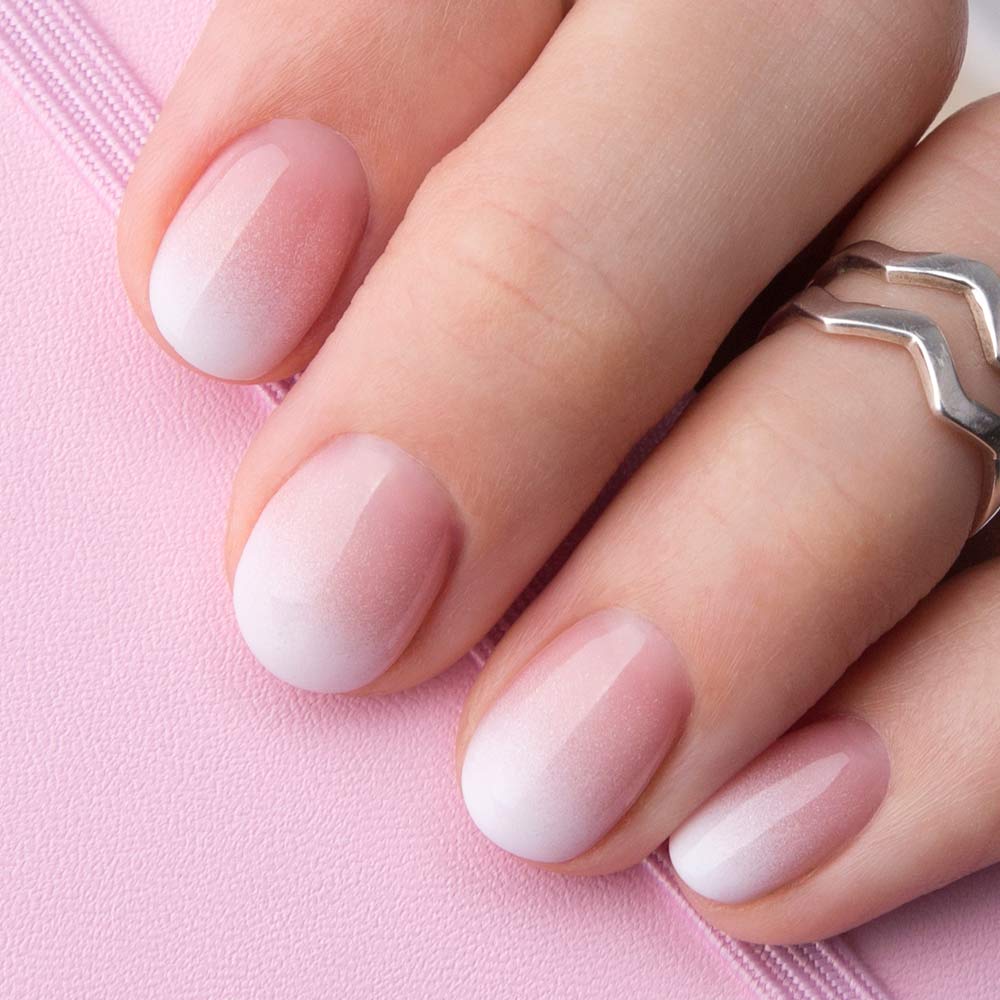 /
Nowadays you don't need to be a nails guru. There are so many simple but so eye-catching ideas with glitter for your nails. You can try to do lovely sparkle tips or half-moon glitter gradient, and your nails will rock the party!
Floral Pink Nails
Source: Yagala
i
Source: matuszewsk.a

i
Source: nailsforprincess1
i
Source: Allure_nail_studio
i
Source: Zlobina_nails

i
Source: Shutterstock
i
/
Let's see what are the advantages of acrylic nails. Firstly, in most cases, you can fix their breakage at home. Secondly, a professional can easily remove them, and they'll be soaked, but not filed off. Also, acrylics are robust and very strong, and their application is usually less expensive, comparing to gels application.
Easy Pink Nails Designs
Source: Shutterstock
i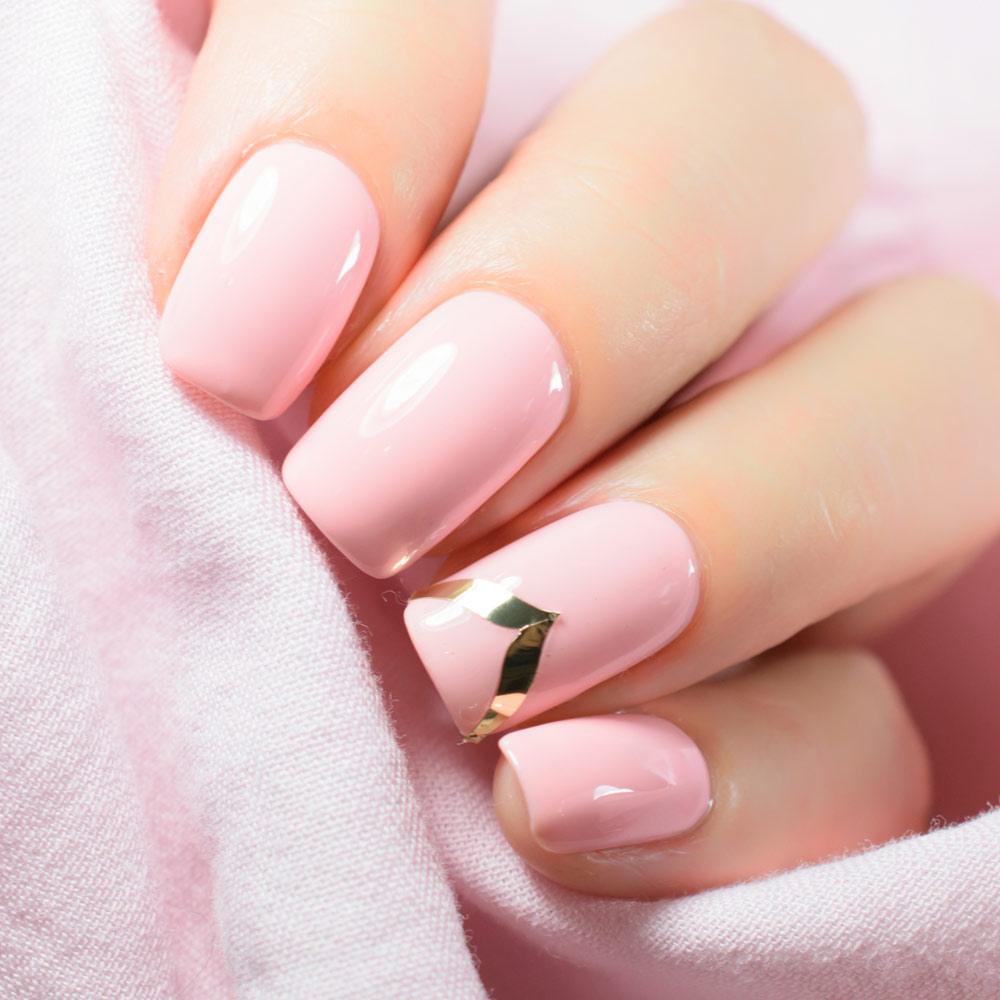 Source: Shutterstock
i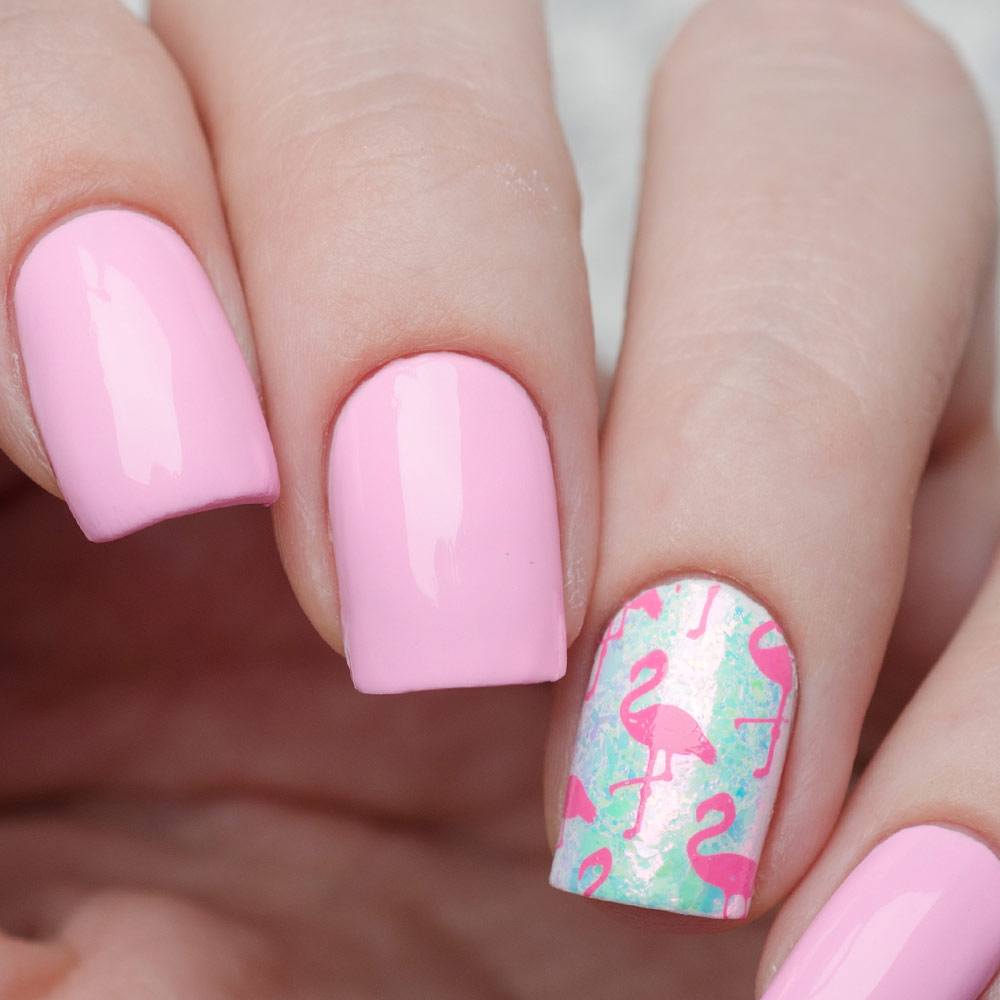 Source: matuszewsk.a

i
Source: m.marzena133

i
Source: aloha.uslugi.kosmetyczne

i
Source: Alinapinuccia
i
Source: semilac.tesco.suwalki
i
/
Although pinks are very common for summer nail designs, you can opt for these shades any time of the year without hesitation. These warm colors will improve your mood during winter, remind you of romance in spring, and help you to survive rainy autumn.
Pink Nails with Patterns
Source: Shutterstock
i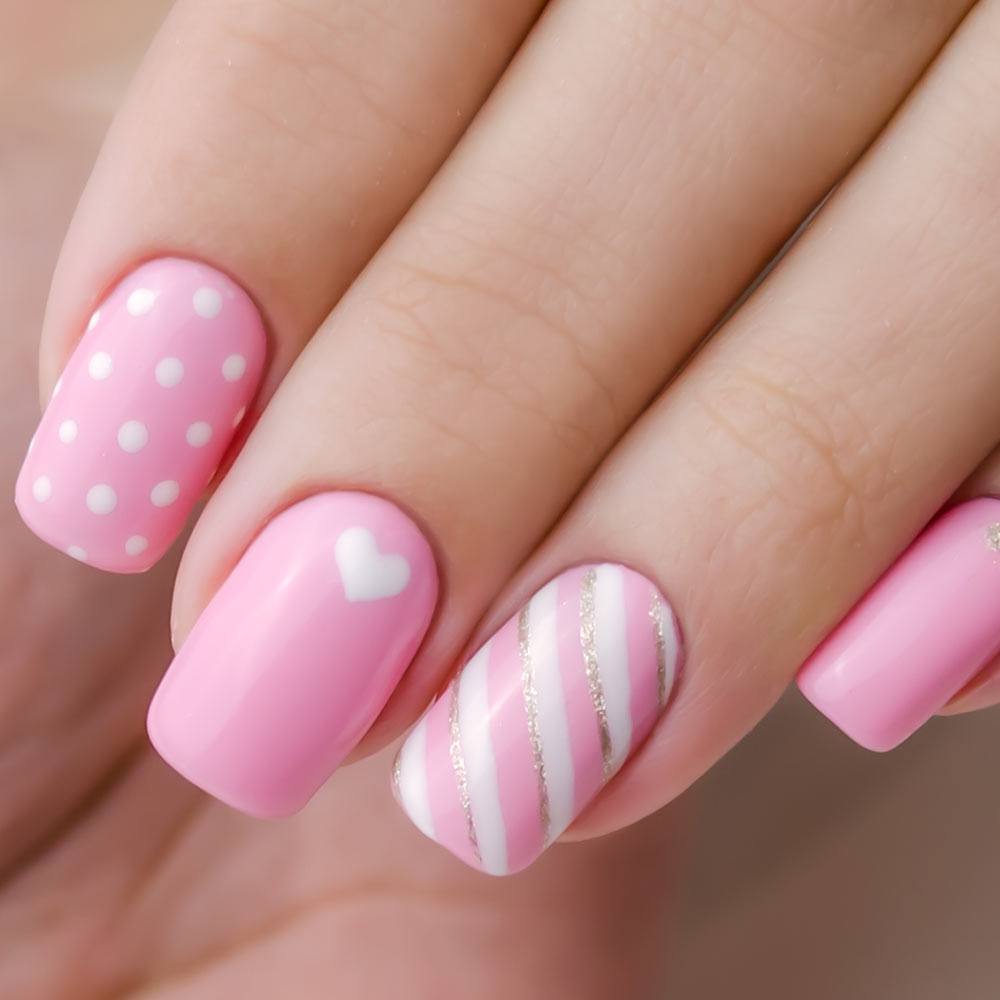 Source: Shutterstock
i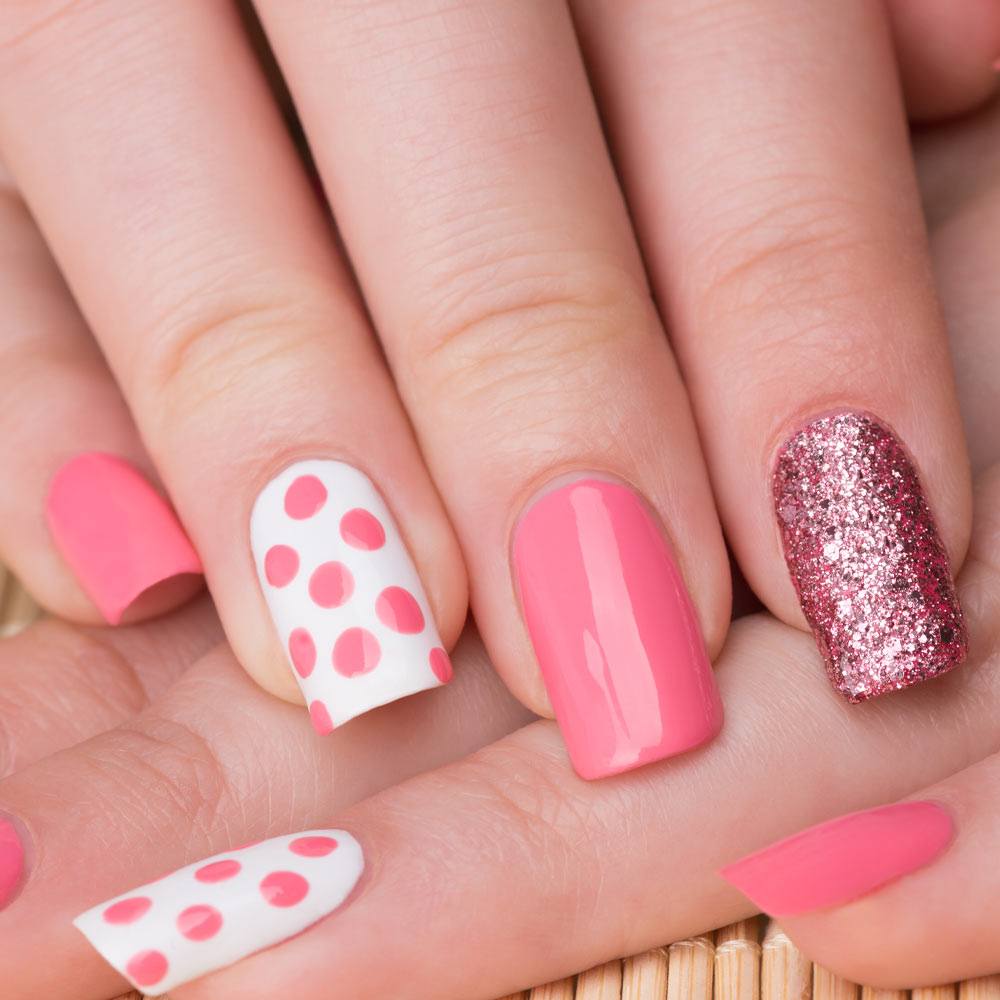 Source: puro.nails
i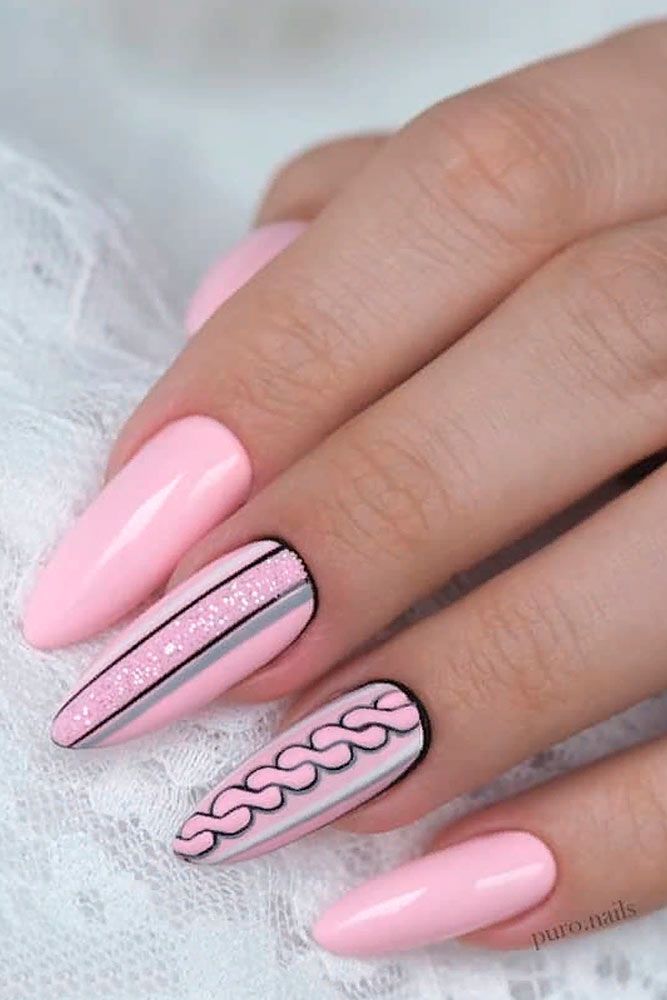 Source: Nailsandtowel
i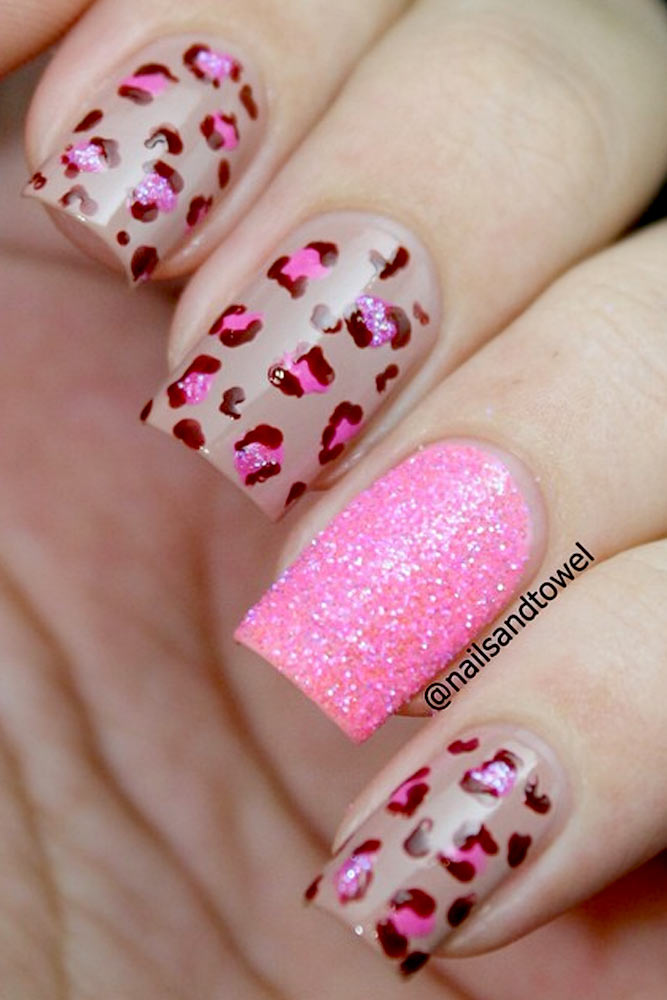 Source: Naildecor
i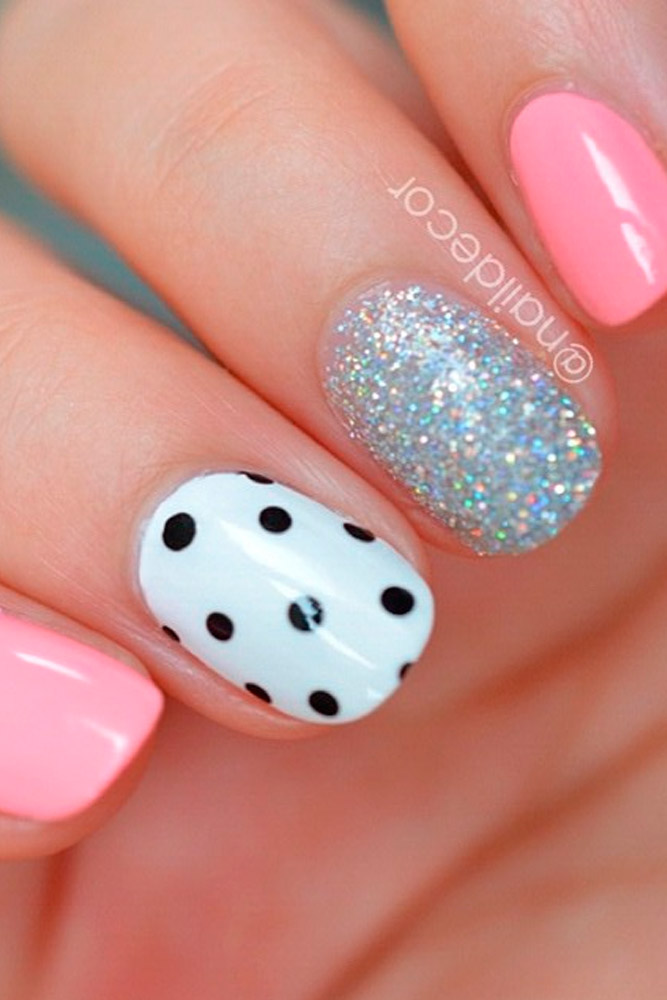 Source: Kt_tk1
i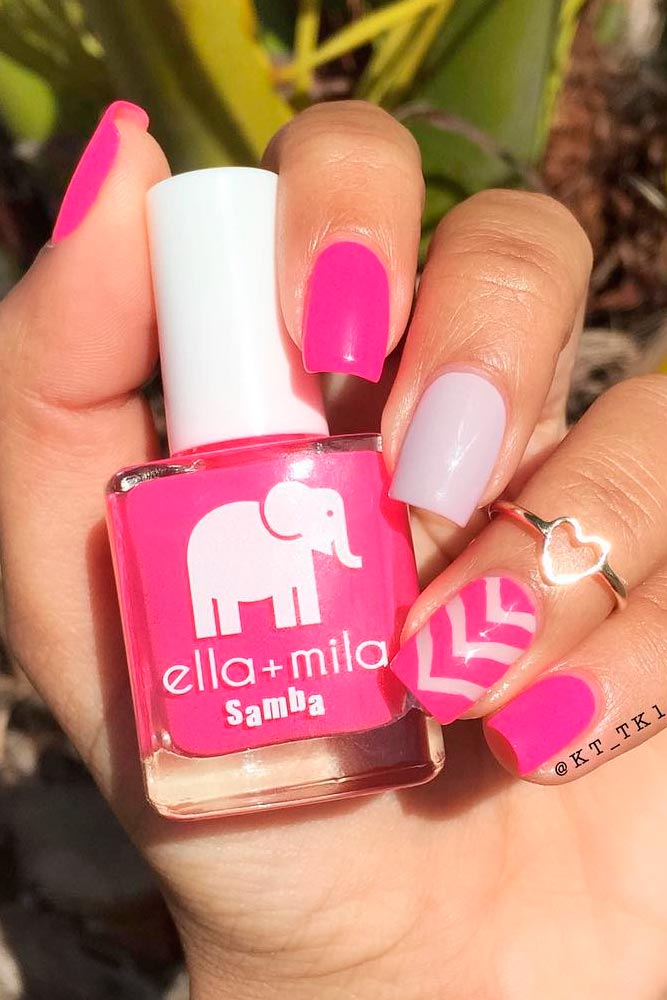 Source: Dinanogteva
i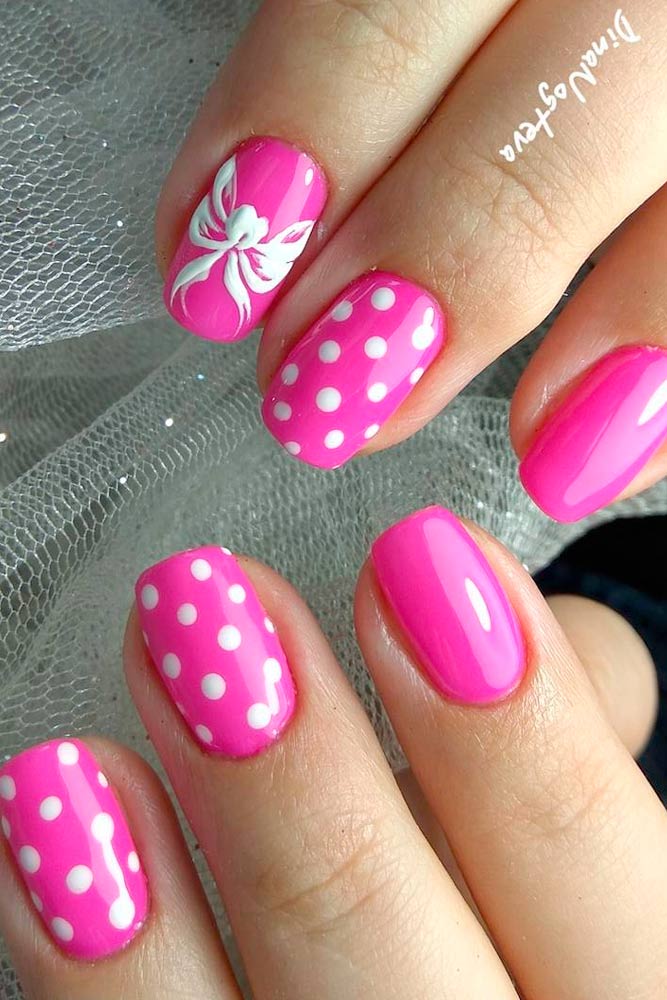 Source: Kt_tk1
i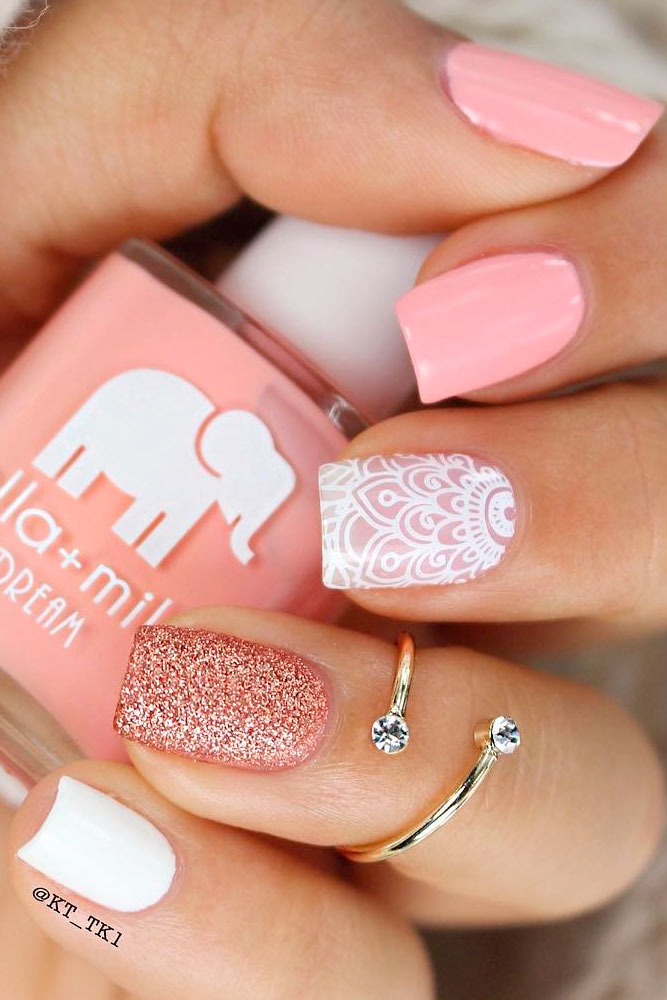 Source: tatagodooy
i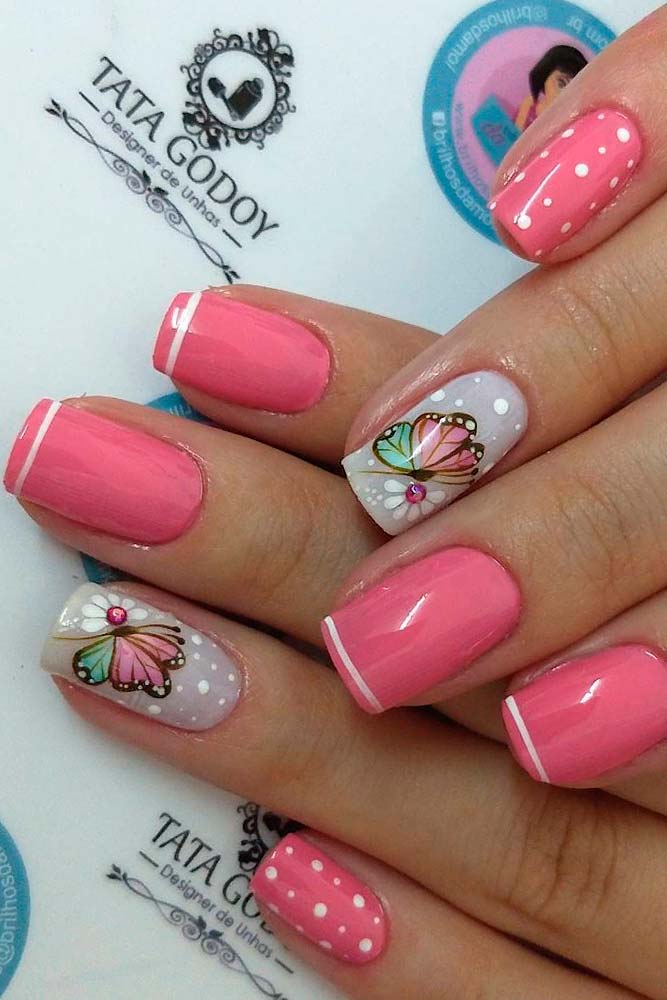 Source: _Lovely_nails_
i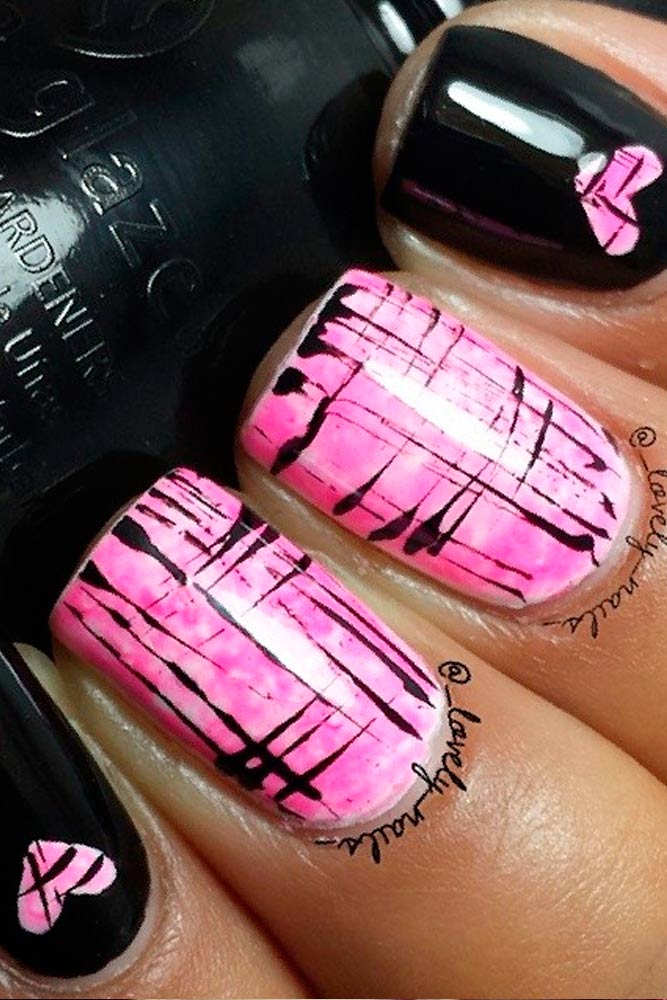 Source: Mladygina
i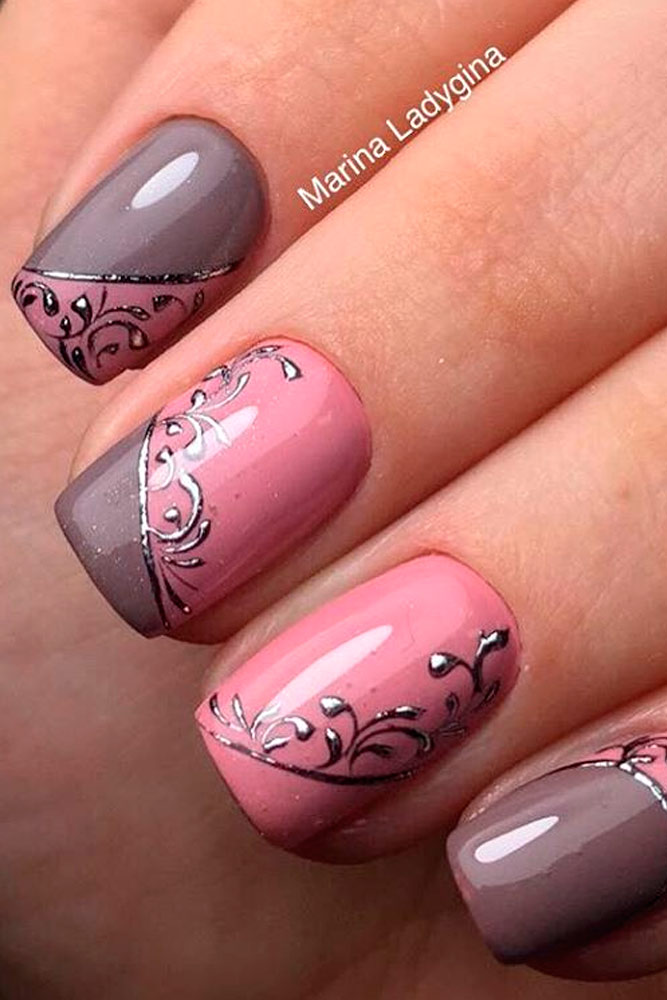 /
Nail art offers you a huge variety of designs in pink. Some of them involve only pink shades, while others sport this precious color in a combination with white, silver, red, black, gold, cappuccino and, of course, glitter and rhinestones.
Watermarble Pink Nails Design
Source: Shutterstock
i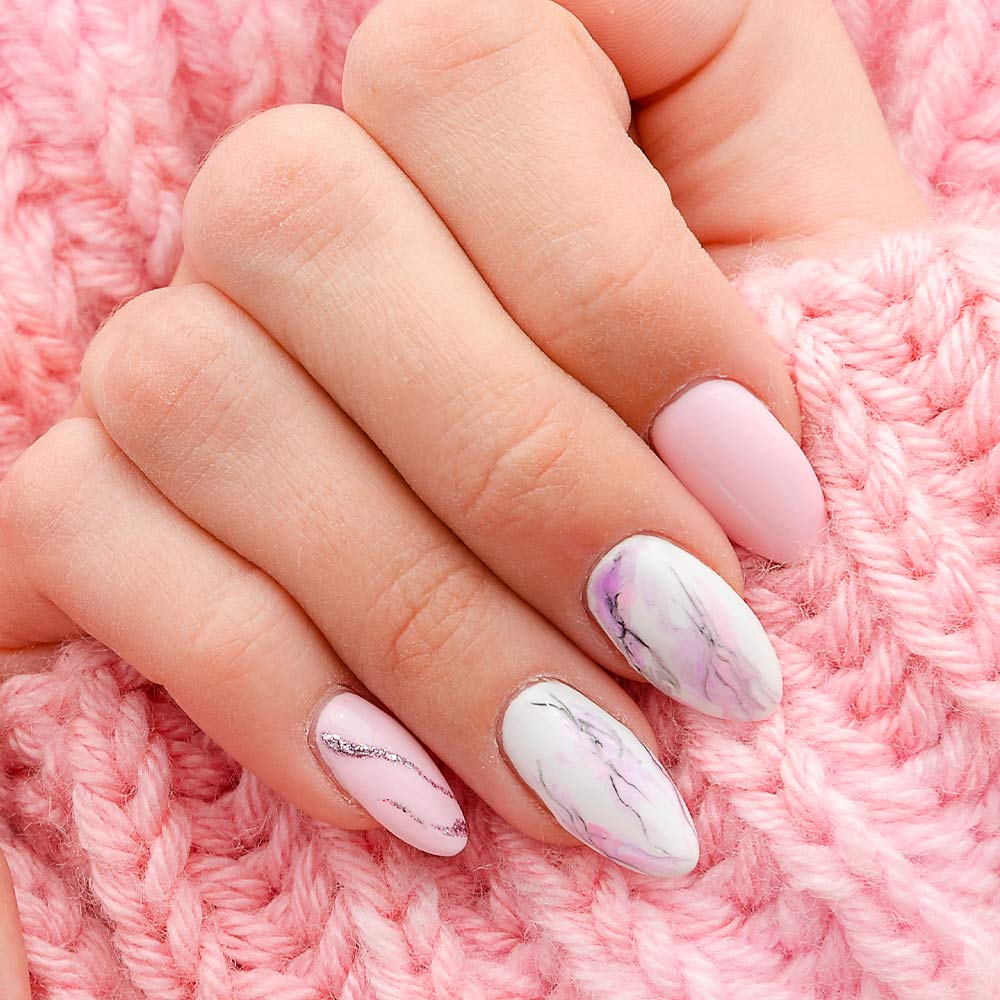 Source: nailscapes
i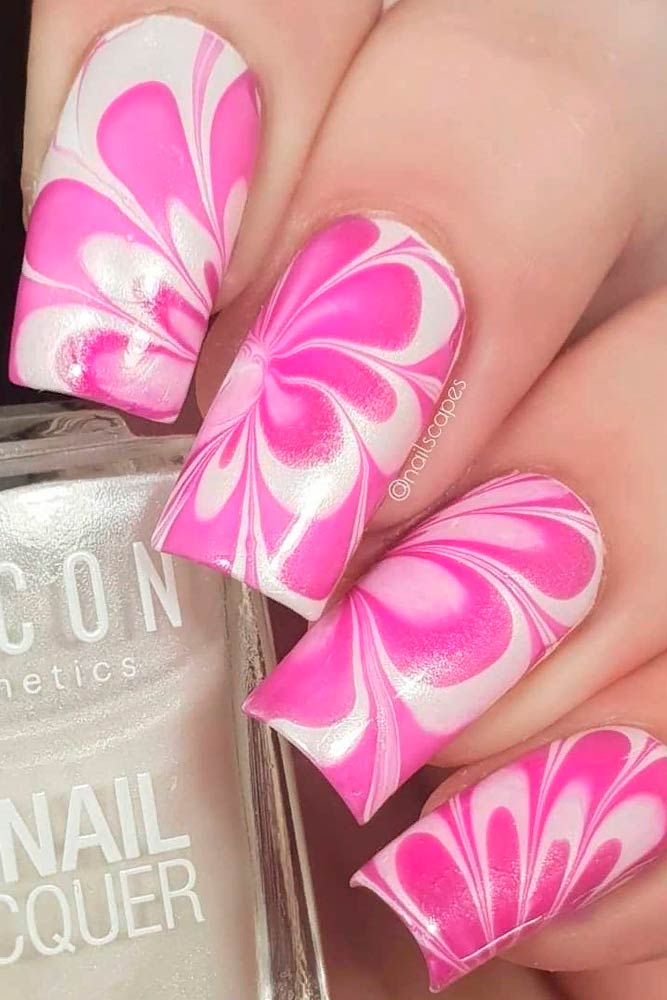 Source: helenepiuk

i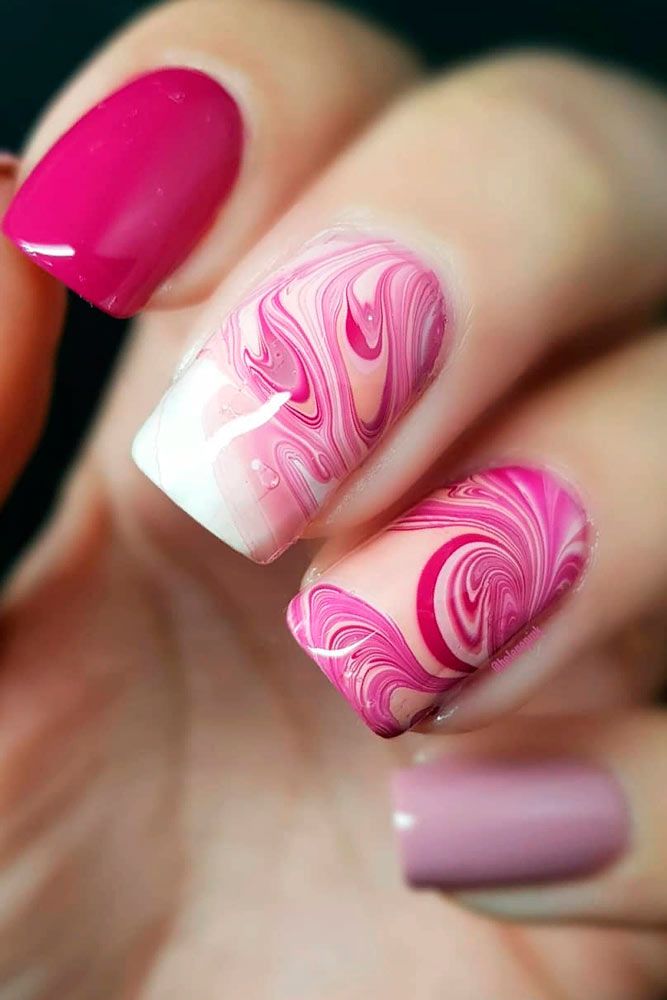 /
Another way to achieve fantastic manicure is water marbe nails. It's quite an easy technique. All you need is to take a glass of water, a pair of your favorite nail polishes and switch on your imagination.
Pink nails have plenty of benefits. So, it comes as no surprise that they remain one of the trendiest nail colors. Their popularity only increased with the Barbie movie coming on the screens. And if you used to avoid a pink mani because considered it too cheesy, this is your chance to fix it. Now, a pink nail color is a symbol of power, creativity and potential. So, it is time to embrace it.
FAQ: Pink Nails
Why do pink and white nails cost more?
Pink and white nail designs require more skills, more work and additional tools. They usually require your nail technician to have a higher level of professionalism and more time, so they charge more.
How often should you get pink and white nails filled?
Depending on the growth rate of the nails, they need "padding" at least every 14 days to maintain the pink and white designs. Acrylic powder is brushed into the area of new growth. It fills the space between the nail bed and the original acrylic, which creates a glossy look.