Rainbow nails can definitely improve your mood! There are so many designs, such as spun sugar, bubble nails, paint drips, feather effect, glitter tornado, rainbow dots, rainbow tips, neon ombre, rainbow lines, rainbow balloons, and many others!
Photo 1-6: Rainbow Nails
Source: aanail via Instagram, nina_d83 via Instagram, The Thenailasaurus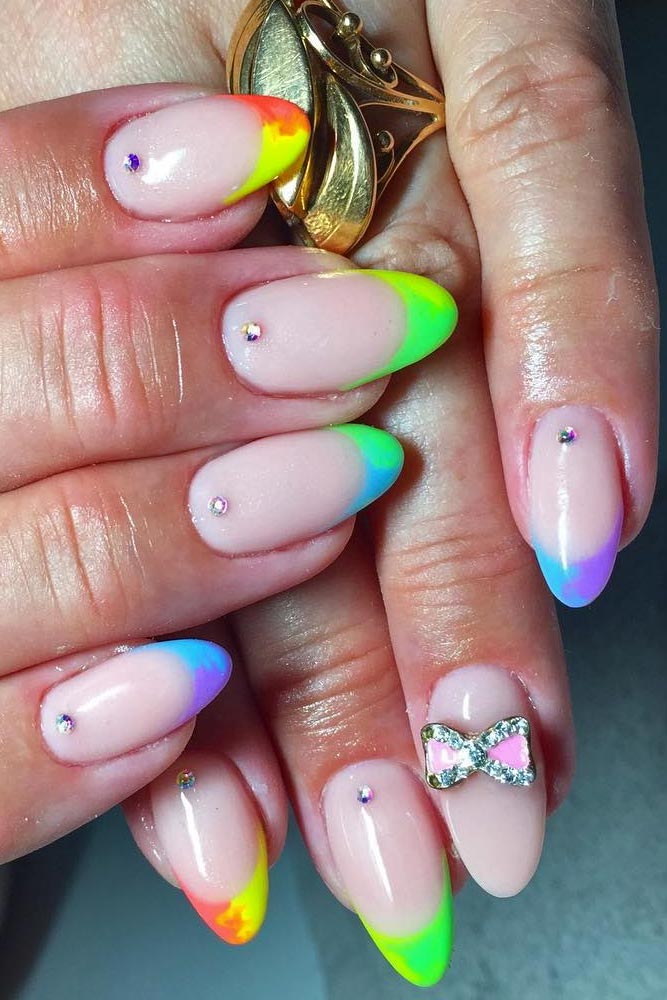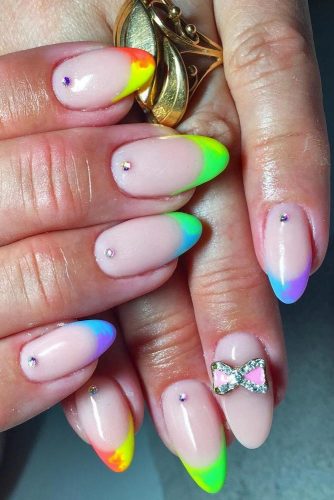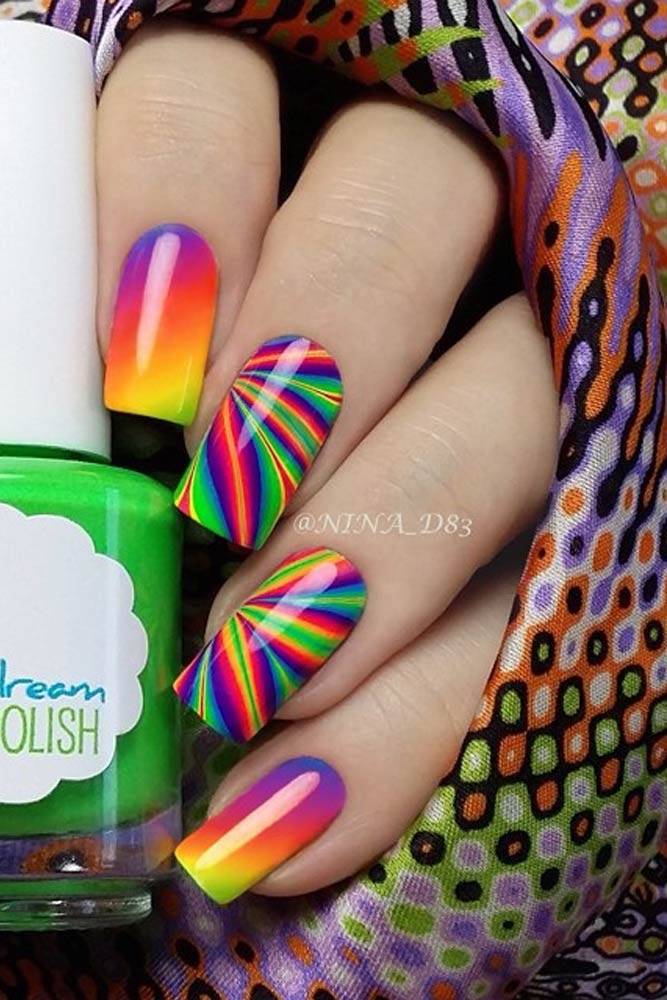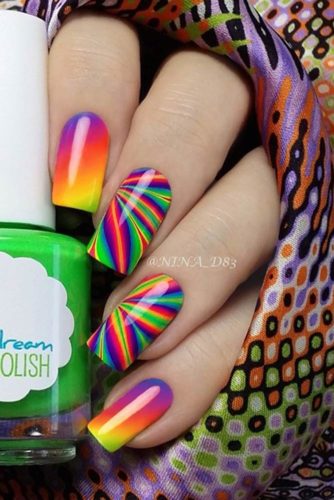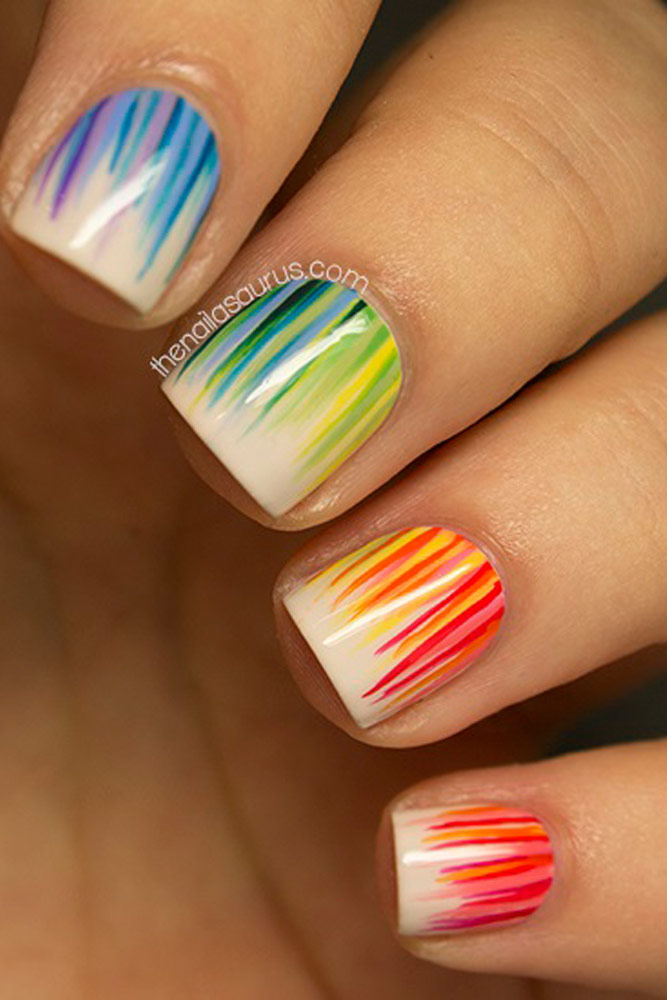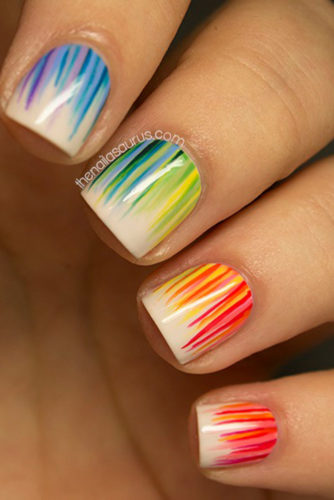 We have collected 24 photos of pretty nails that will make you happy.
Source: hannahroxit via Instagram, yagala via Instagram, ohlerin via Instagram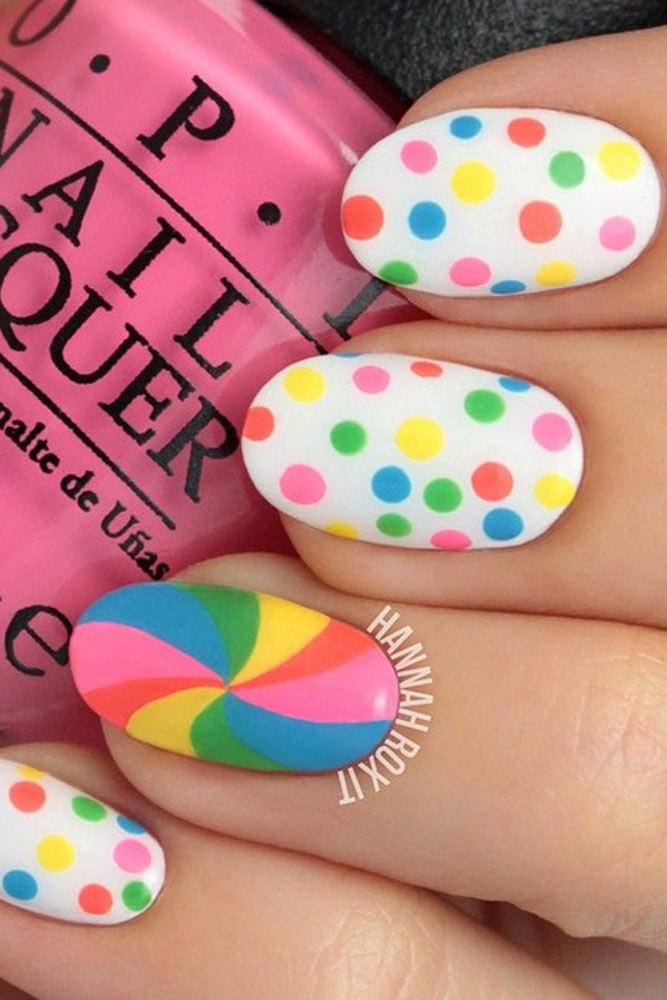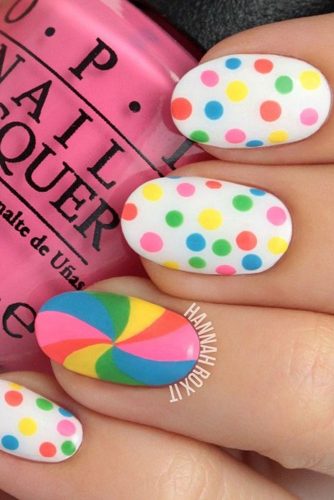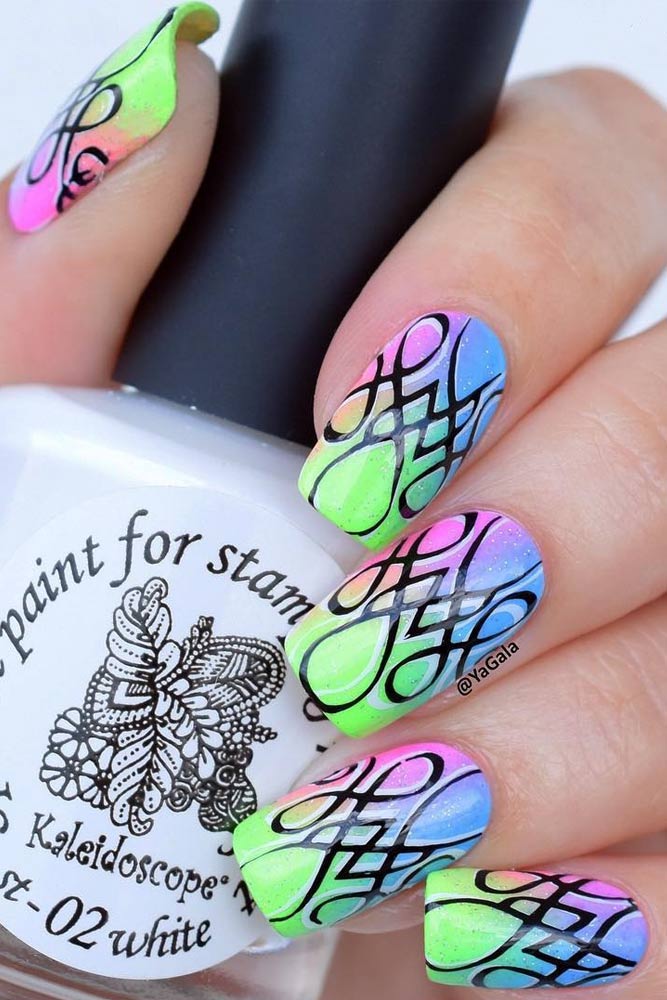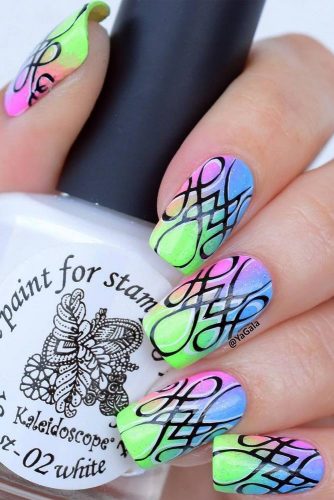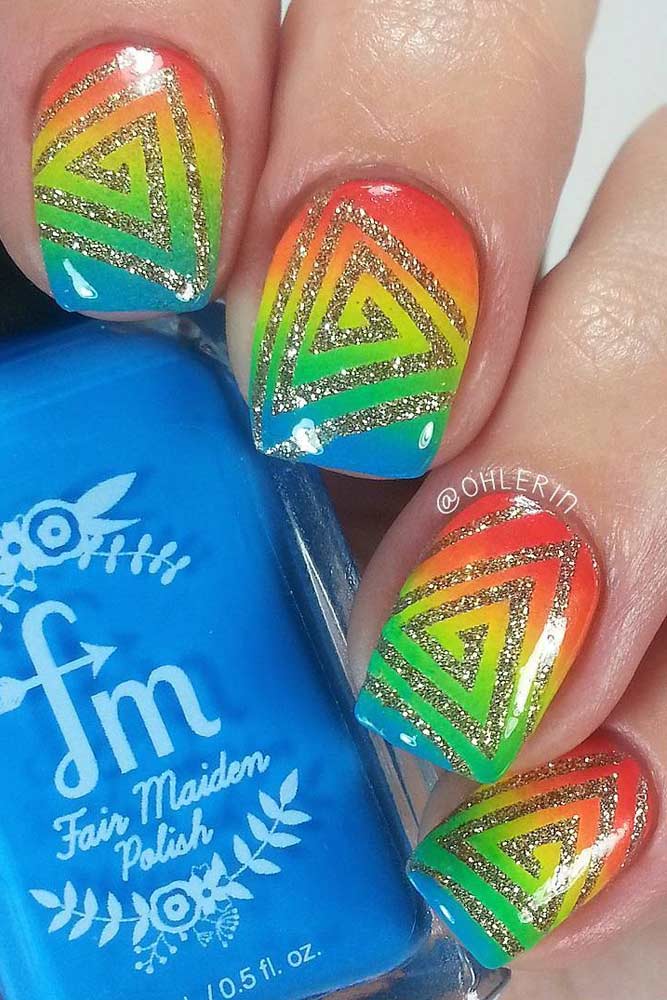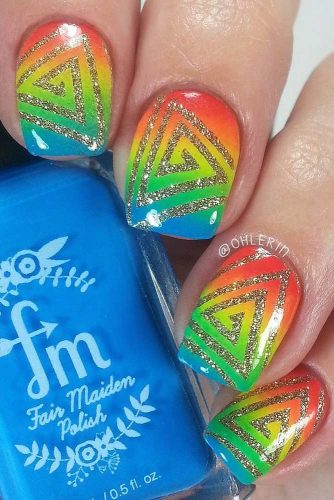 Photo 7-12: Rainbow Nails
Do you love ombre nails? Pick nail polish of a bright color, and it will make your manicure look adventurous, edgy, and daring. However, when you choose rainbow designs, it is better to use the colors from the same family.
Source: aanail via Instagram, rainbowlacquer via Instagram, velena_menlyn via Instagram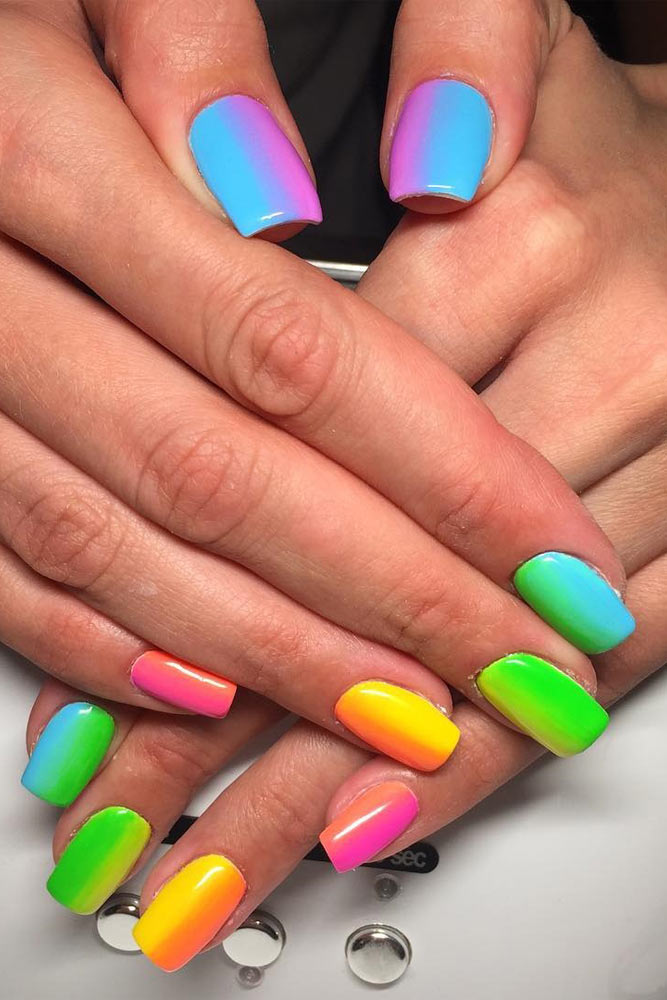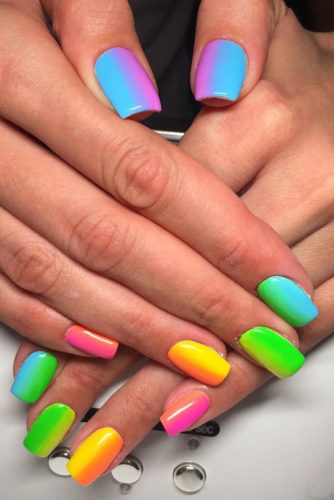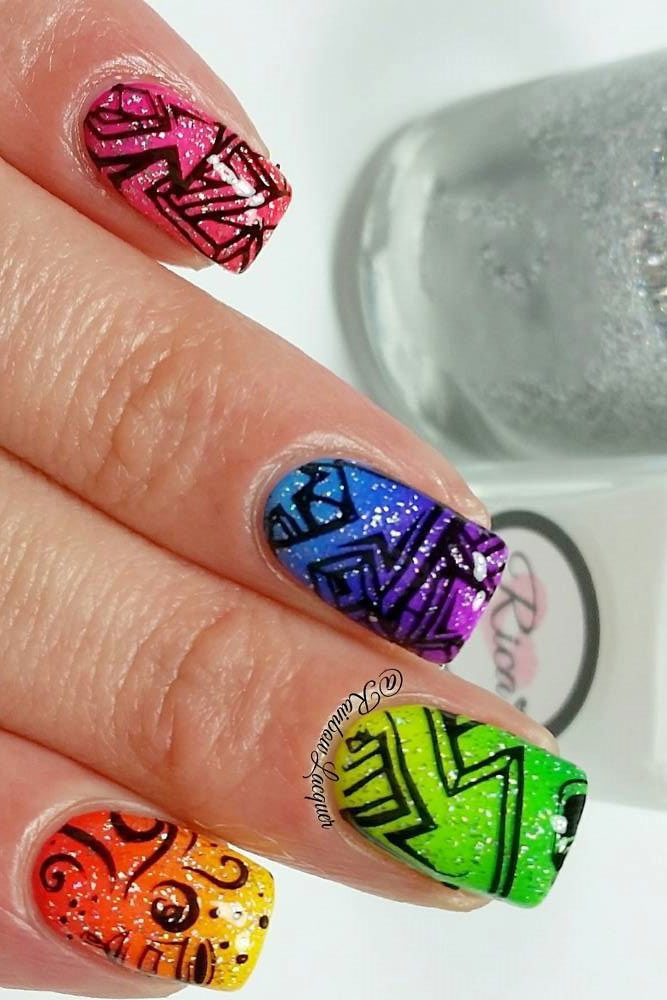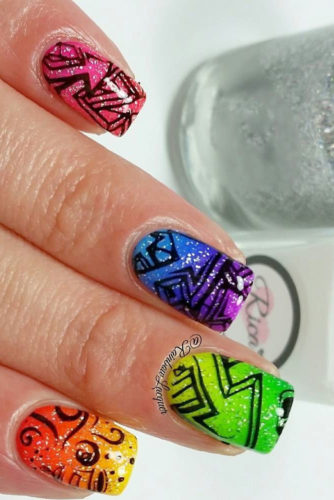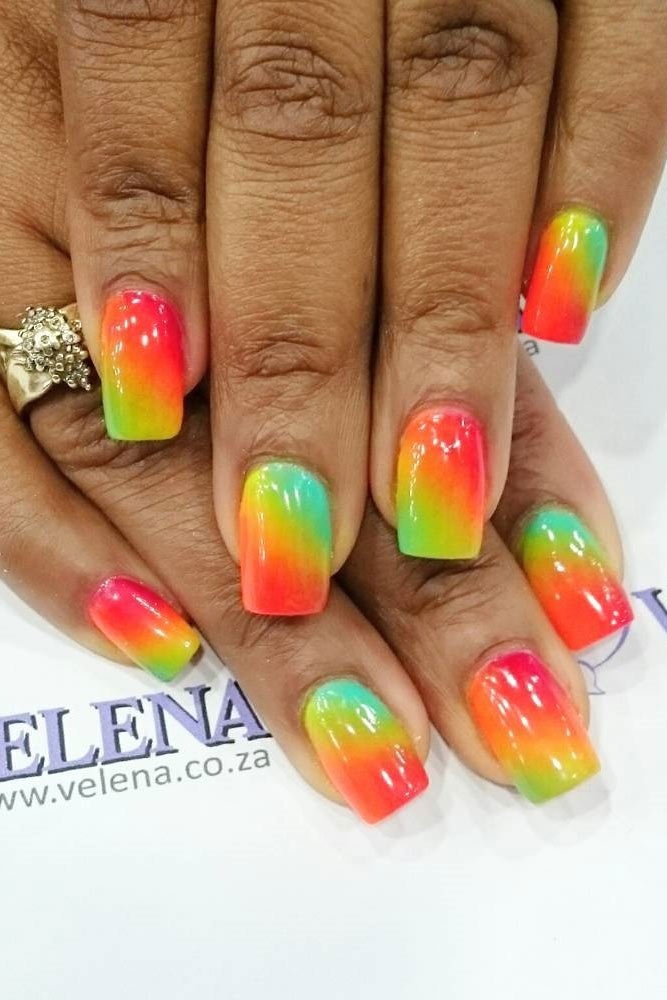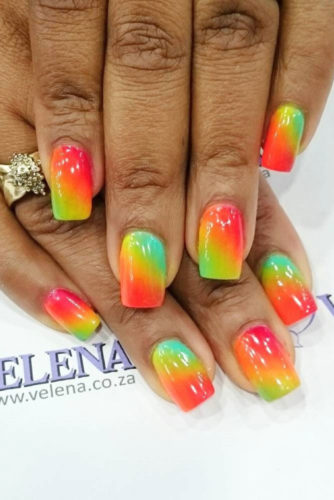 Summer nail art designs must be perfect as you don't wear gloves when it's hot. If the shades are mismatched, then your nails will look sloppy and very unprofessional. It is not the right way to make a statement! For example, several neon brights look wearable, but do not use more than two shades. Or, use various shades for every nail.
Source: maria_balalykina via Instagram, darya_nail.spb via Instagram, housewifenails via Instagram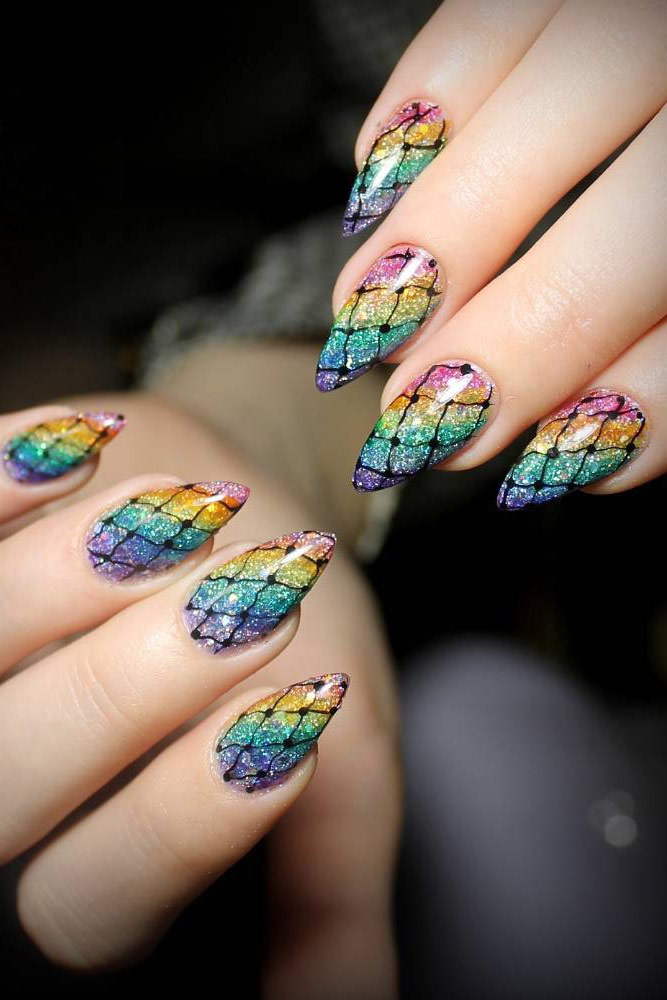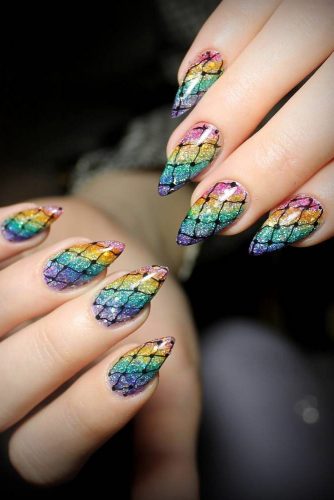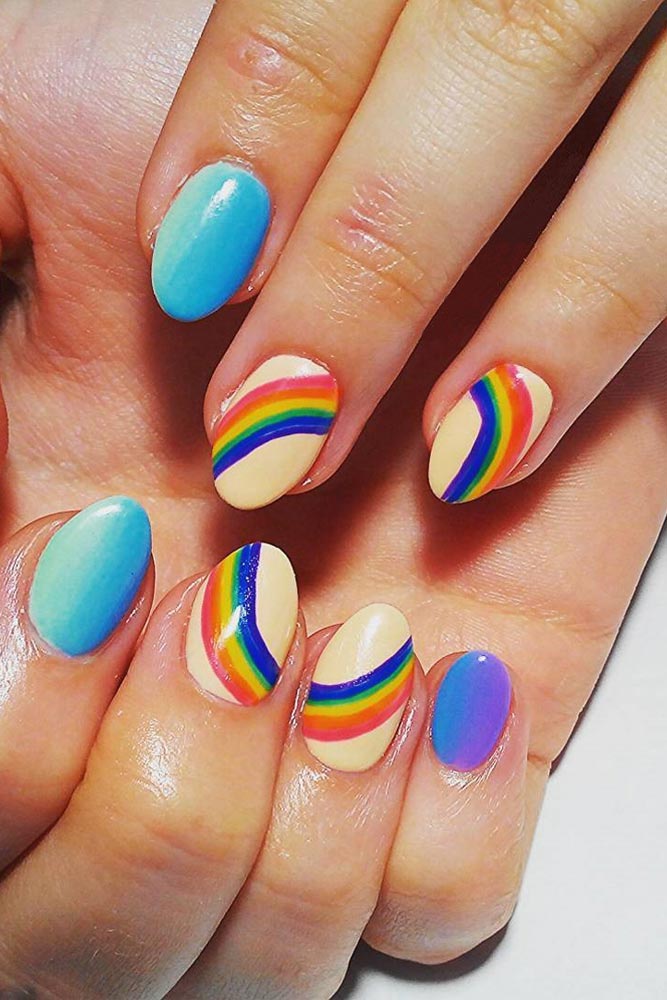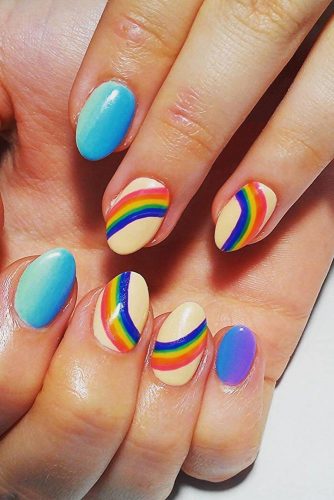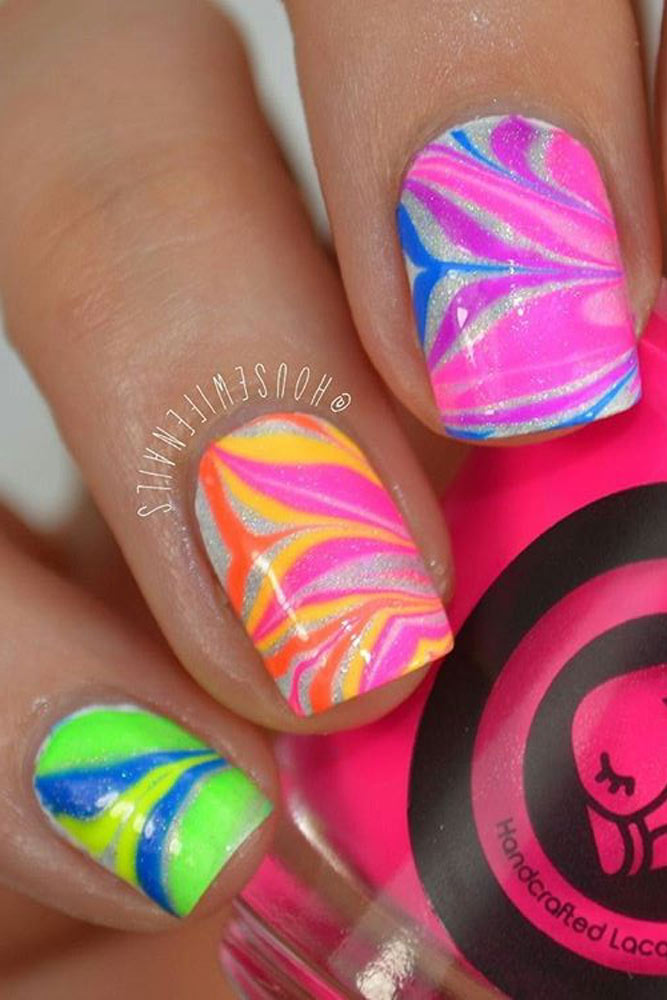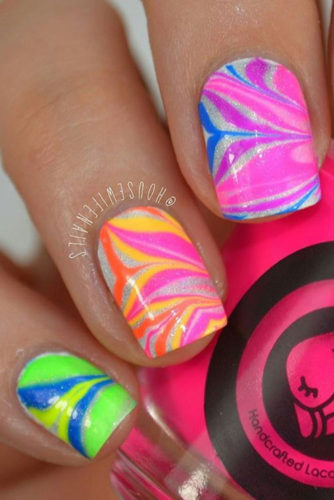 Photo 13-18: Rainbow Nails
Mind that not all nail designs require long nails. Colorful nails look prettier if they are short. Otherwise, your nails will look artificial and gaudy. And guys do not like when women look too artificial. Sometimes, it is better to make it simple.
Source: seryj_kotenok via Instagram, nail_art.house via Instagram, tata_77_76 via Instagram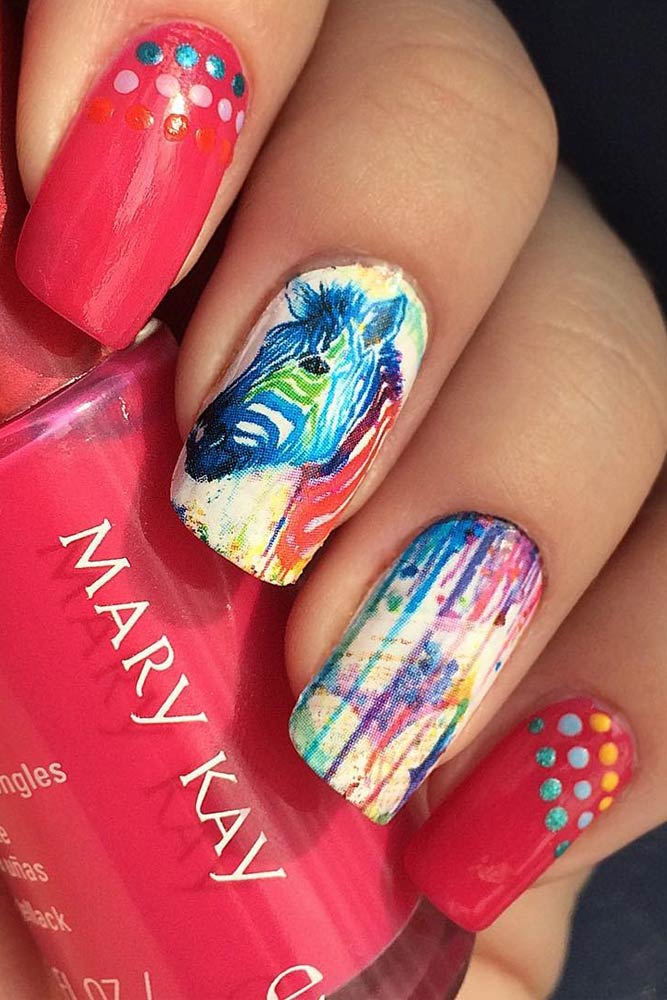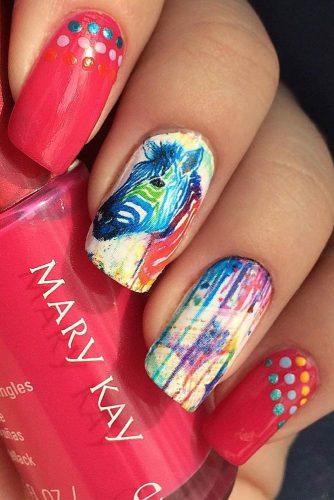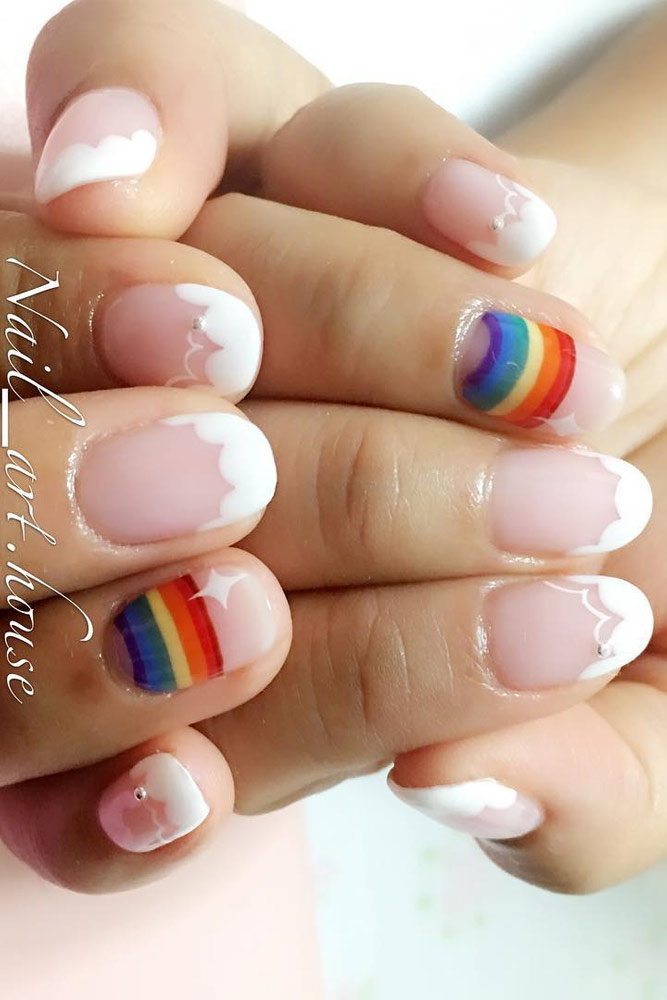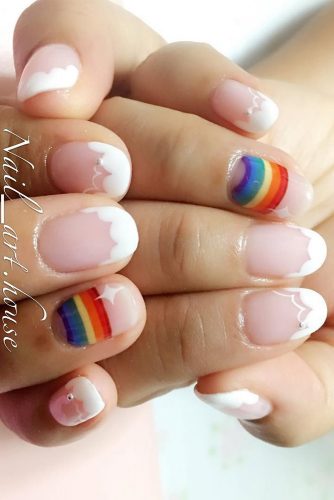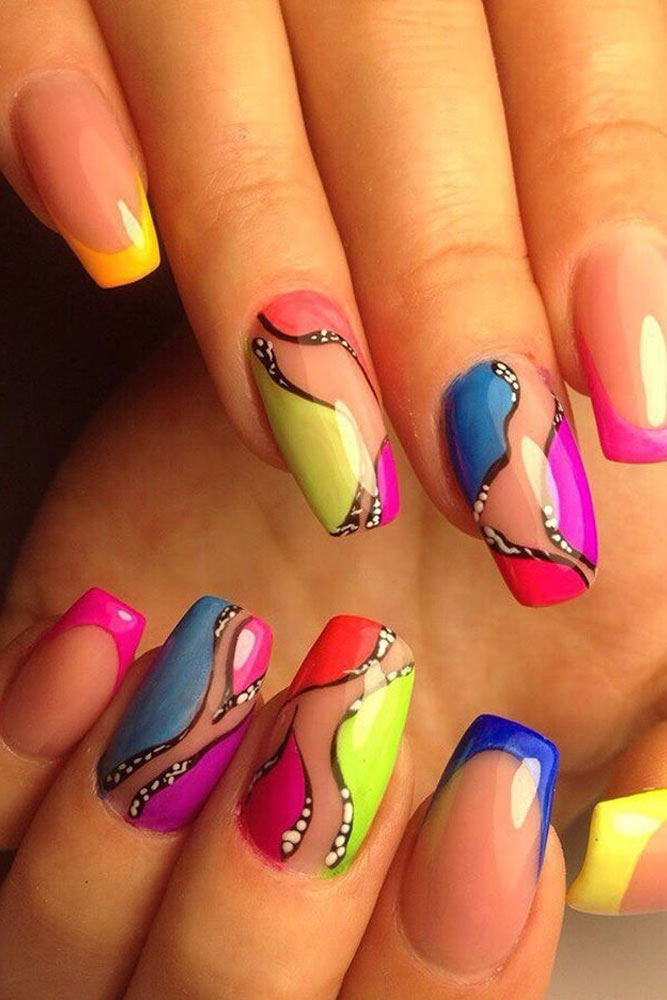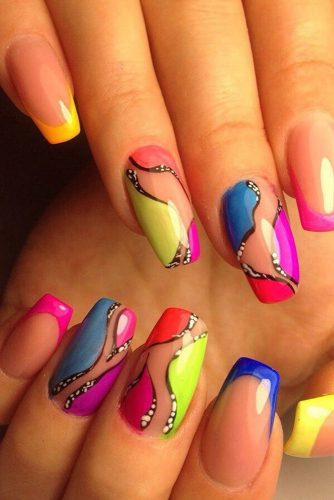 Make the shape of your nails basic oval. Choose shades that are popular for summer. For example, use a black base and add some colorful circles on top of it. Or, add a black net on gradient acrylic nails.
Source: practicallyperfectpolish via Instagram, hannahroxit via Instagram, naillish via Instagram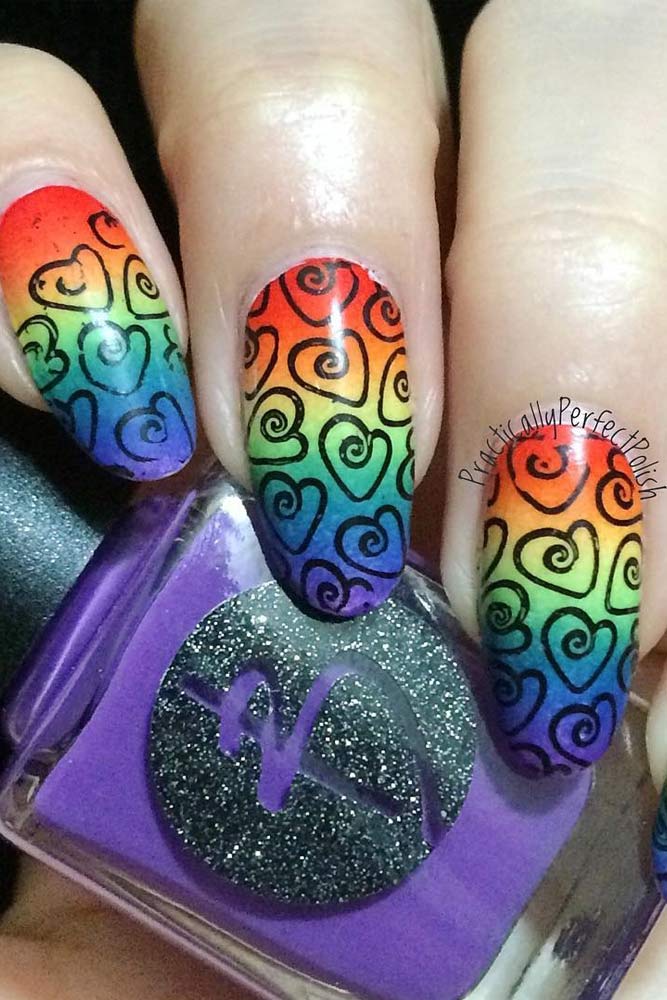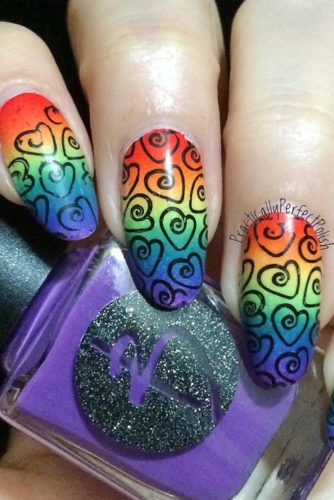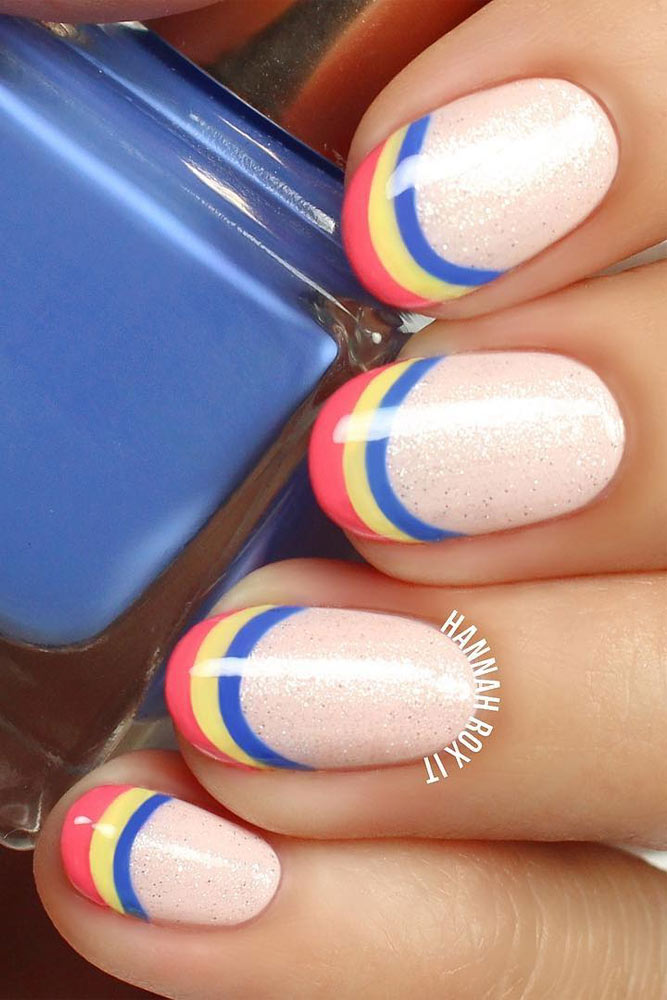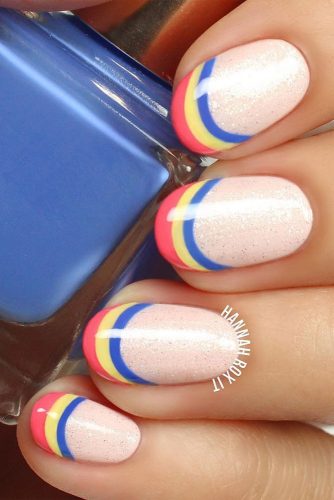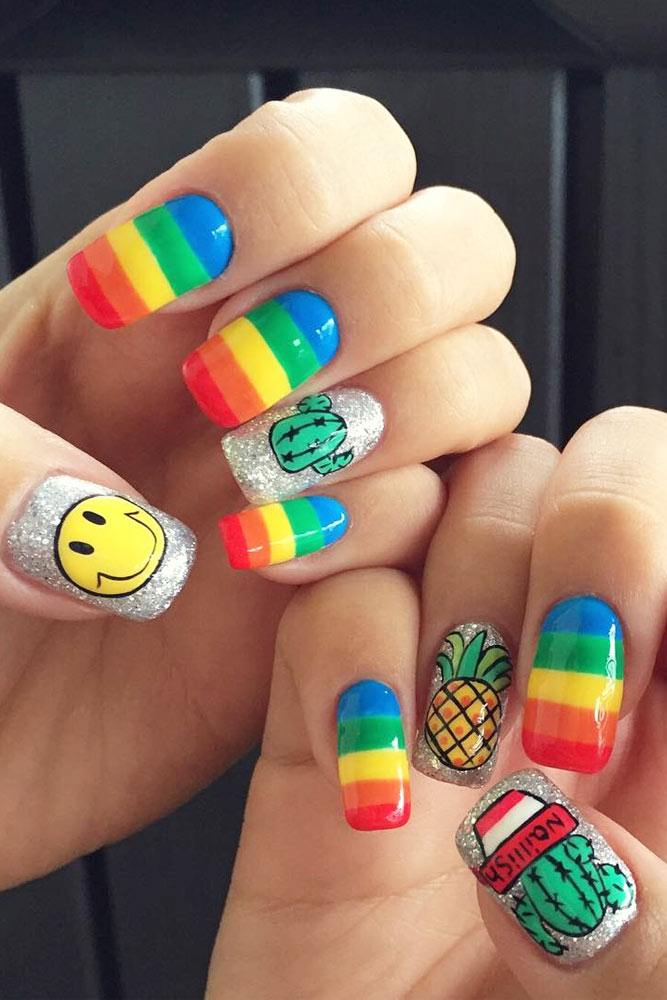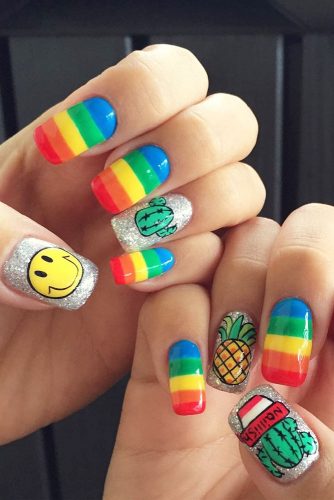 Photo 19-24: Rainbow Nails
If you are searching for cute nail designs, then choose Polka Dot. Polka Dot nails are not difficult to do, they are pretty, and the effect is so fun! Do you know what else is fun? Colorful balloons! If you have more time, do gradient nails.
Source: thehumblebear via Instagram, copycatclaws via Instagram, citynailswillits via Instagram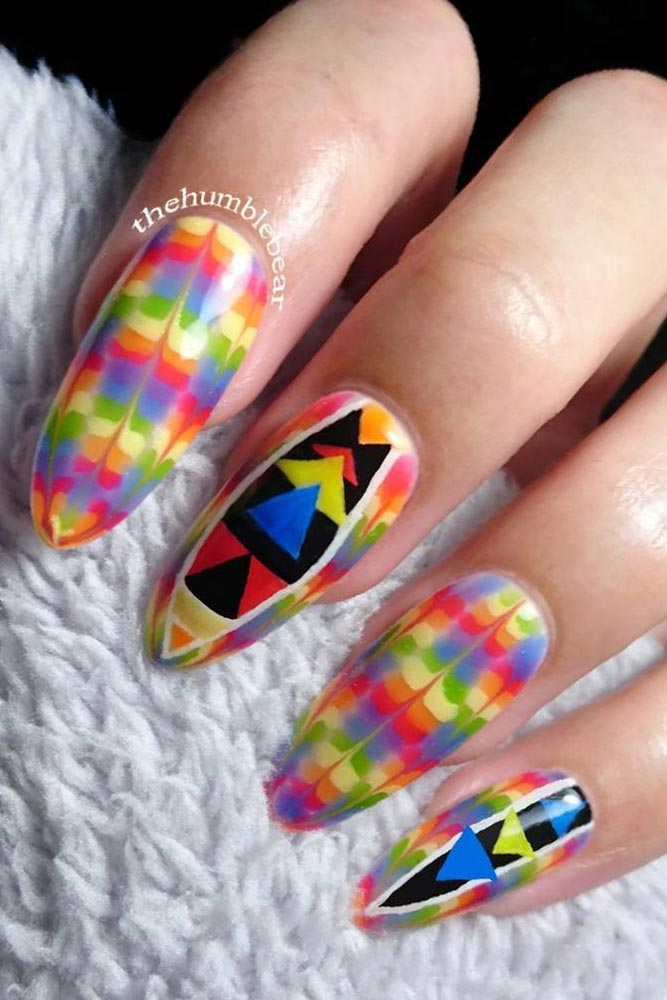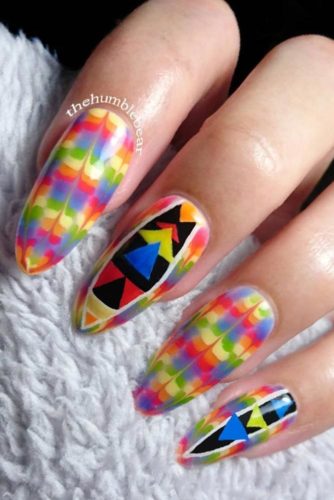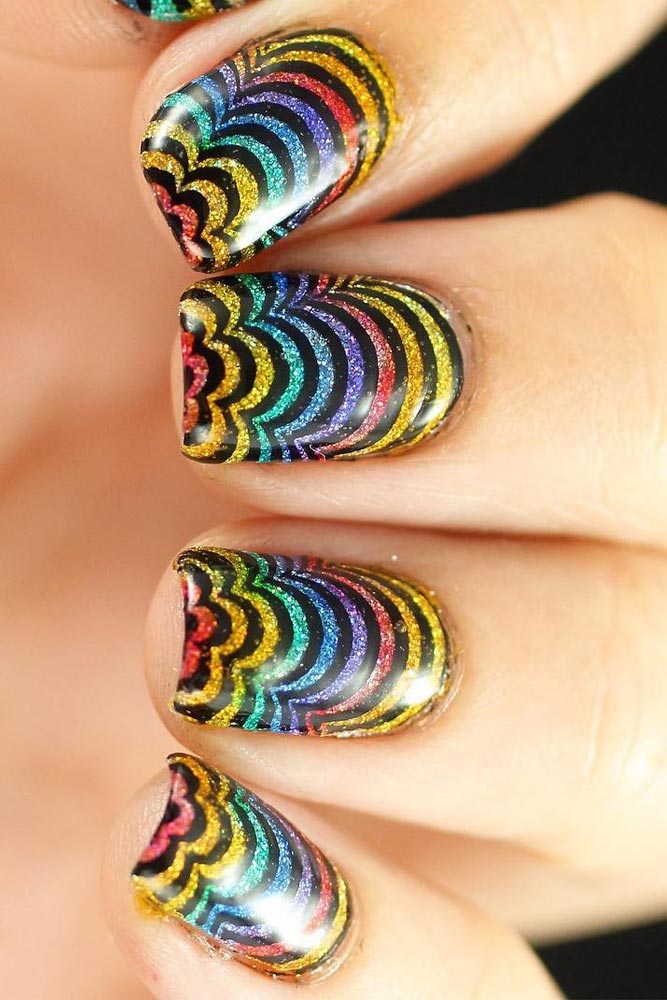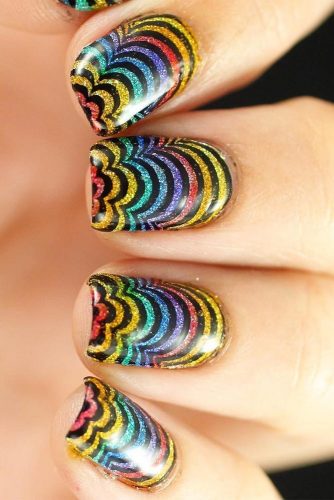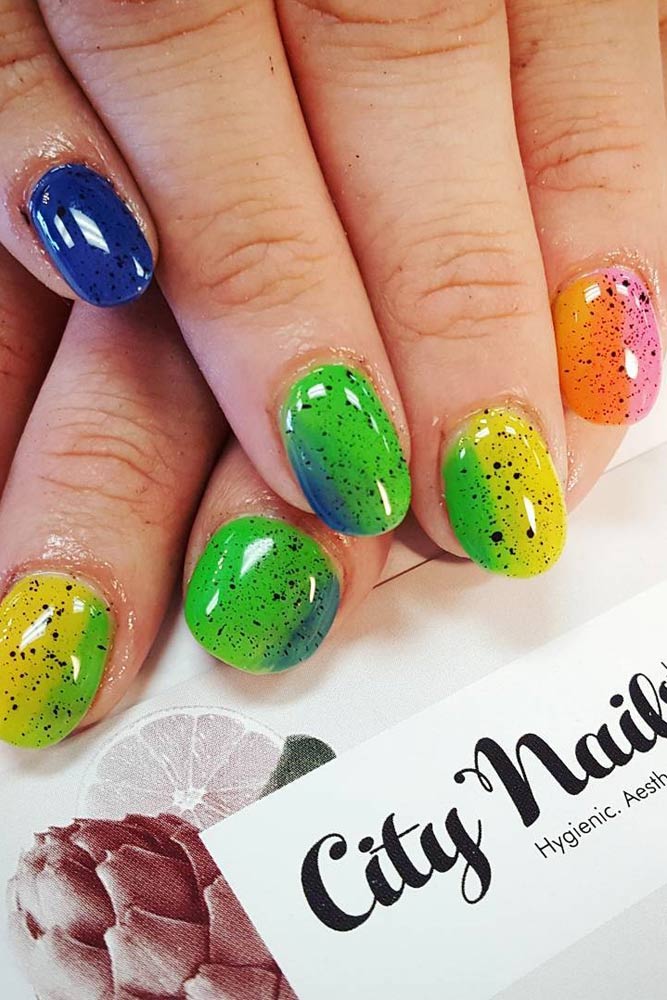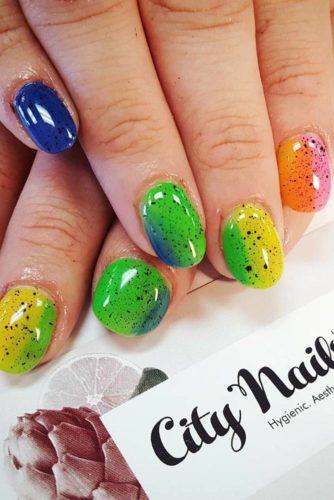 It is not so easy to do a long-lasting manicure at home. Thus, search for polish of good quality. Usually, it is more expensive, but it will not chip soon, so it will save you much time.
Source: yagala via Instagram, nailmachine via Instagram, dorisnailsdiary via Instagram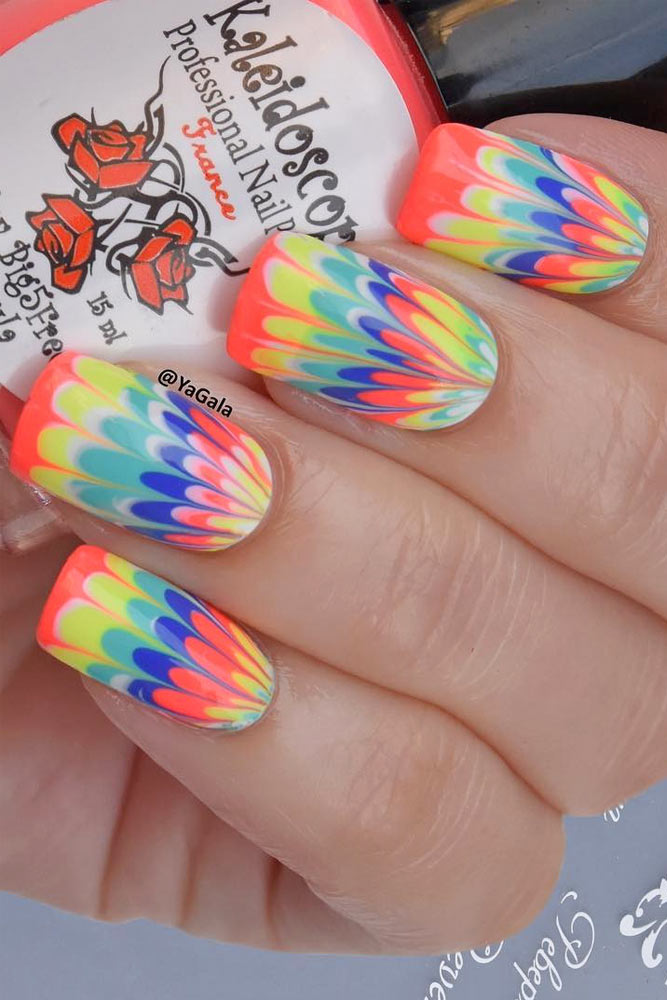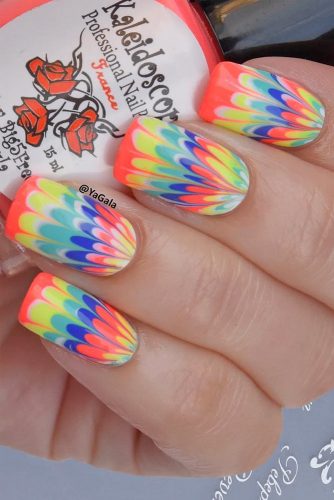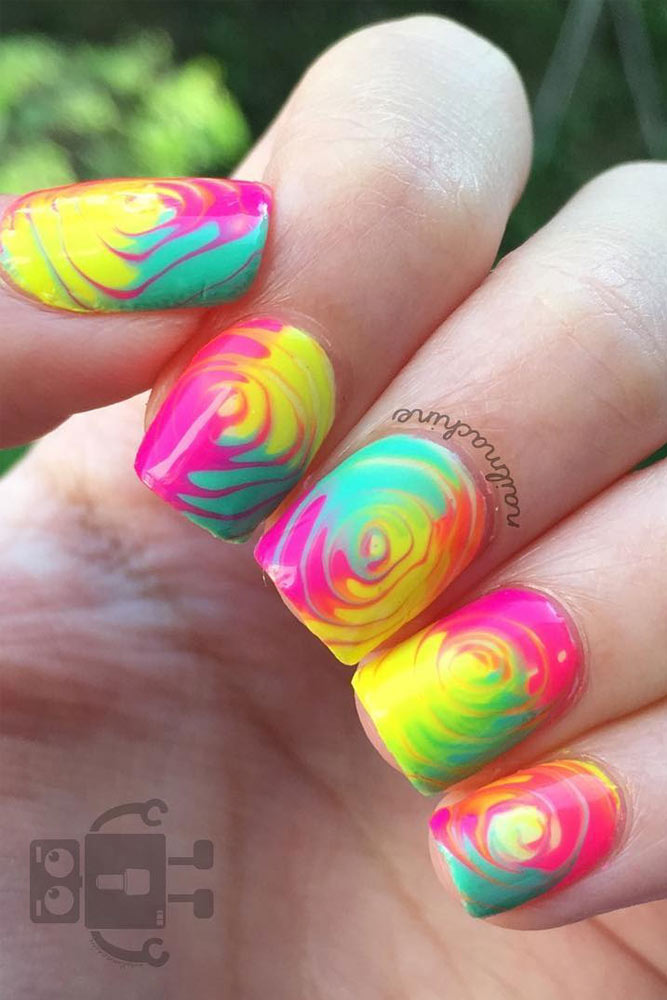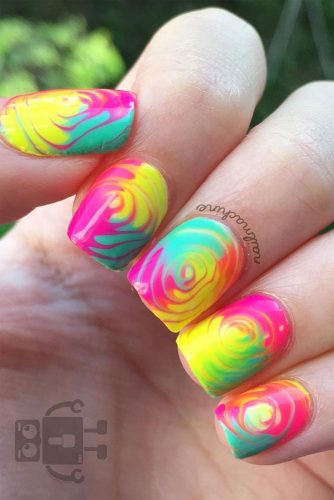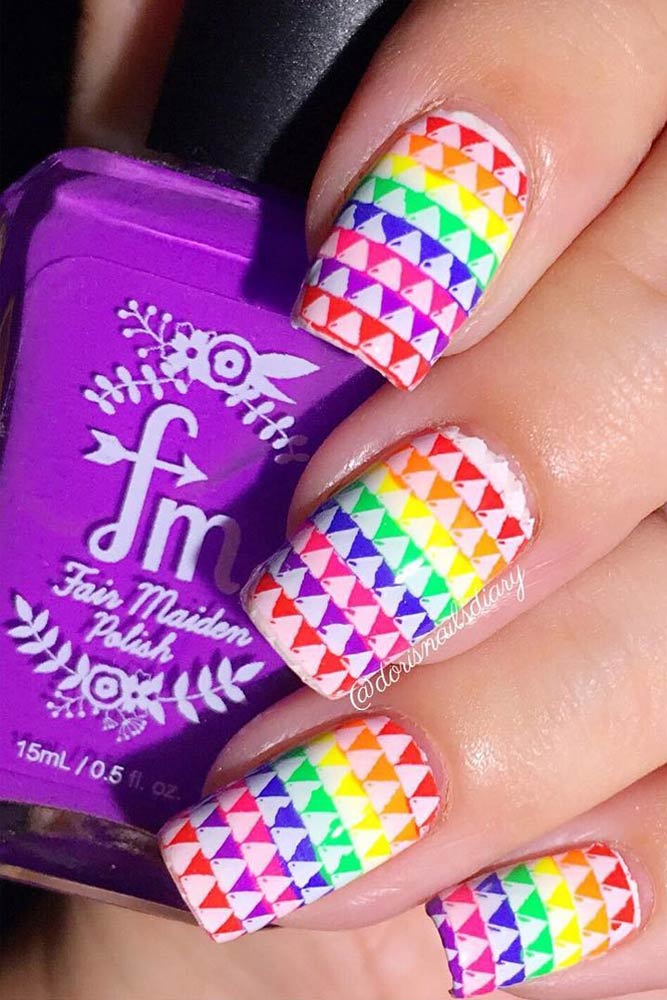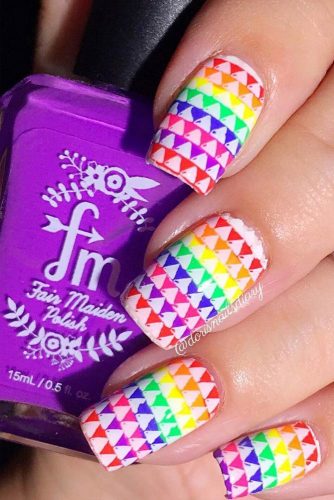 FAQ: Rainbow Nails
What is a rainbow manicure?
Simply paint each nail a different color if you want the iconic rainbow manicure look. This variant is our favorite because the pastel colors and matte finish give it a cool candy-coated look.
What are the rainbow nails called?
Rainbow nails, also known as gradient nails or multi-colored nails, are created by painting each nail a slightly different shade of the same hue or a completely different color.
Is painting one nail a different color trend?
One of the most popular Korean nail styles is accent nails. Consider it a good way to make one of your nails (usually one on each hand) stand out from other nails. It might be polished a different color, have a different finish, or have a fun drawing or other creative design method on it.