Not everyone is blessed with naturally curly hair and are often envious of those with curls or wavy locks. But where does curly hair come from?
Most people believe it has to do with genetics, and while this is partially true, there may be other reasons as well. A lot has to do with the shape of the follicle as well as the direction in which it grows. Flat or asymmetrical follicles form oval shaped strands, thus resulting in curls or waves. As well, research has proven that curly hair follicles contain more keratin than their straight counterparts.
Luckily, the era we live in has a lot to offer to all kinds of hair. That is why, no matter what length your curls are off, there is something we are ready to treat you with. Let's have a look at what we have in store for you!
Curly Hair
First of all, we need to make sure that you know what curly hair is. And it is essential not to confuse curly and wavy hair. As those with natural hair can attest, curly hair is the most temperamental of all the hair textures. Wavy hair tends to be curly only at the ends while curly hair has a definite curly pattern throughout. As well, curly hair can be prone to frizz, so it is important to keep your hair properly hydrated and not weigh it down with a lot of heavy hair products. Always wash and condition and then follow up with moisturizing and hydrating products. Now let's see the most popular looks with curly hair.
Source: jasmeannnn via Instagram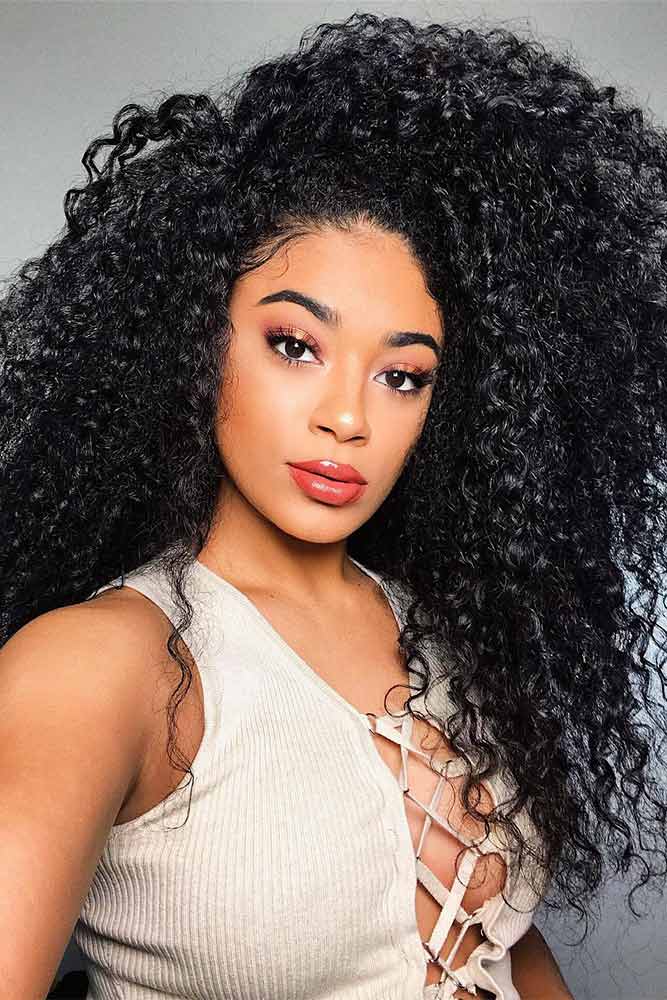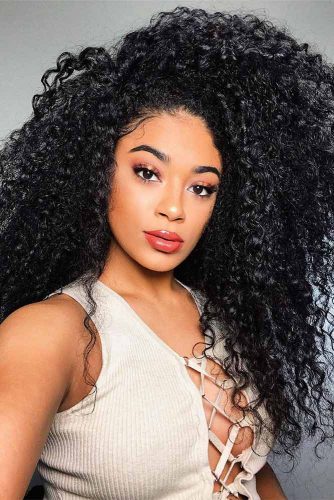 Short Curly Hair Styles Looks
When it comes to short curly hair, many women start to wonder whether it is something they should actually consider. The thing is that short curly hairstyles are the best thing that can happen to you! We are not kidding here! Just imagine – a few minutes to fix the curly mane, since it is already gorgeous looking due to its natural volume, and you are ready to go. Fascinating!
Short haircuts are a great solution to help tame those wild curly tresses. As well, as any girl with curly hair can attest, you often end up with a mouthful of hair when eating or when it's windy outside. And how many times has your boyfriend complained about your curls getting in the way? Well, we have the perfect solution! Check out these adorable short haircuts and styles for curly hair. From adorable pixies to cut curly bobs, all of these are stylish and a great solution to flyaway curls!
Here are some of the top trendy short curly hairstyles that we think are super cute!
Pixie Cuts for Curly Hair
Pixie cuts
are super cute and all the rage right now. There are so many styles to choose from and you can add color to make your sassy short style stand out even more!
Curly Hair Undercut
A curly undercut will add volume and texture to your shorter tresses. As well,
balayage tones
and highlights can add a ton of texture to your
short curly hair.
Curly Hair Bob
Bob cuts are extremely trendy and never seem to go out of style. A curly bob is a great way to tame those wild tresses. From
inverted bobs
to curly lobs, there are tons of cute short
curly hairstyles
for bob cuts!
Layered Bob Haircuts for Curly Hair
If you want to add some bounce to your tresses, or thin out your thick curly hair, you can always opt for a layered bob. Layers are a great way to add life to your curly locks.
Curly Hair With Bangs
Bangs are making a huge comeback and short curly haircuts with bangs are no exception!
Source: wowafrican via Instagram, aimskyy via Instagram, taelorthein via Instagram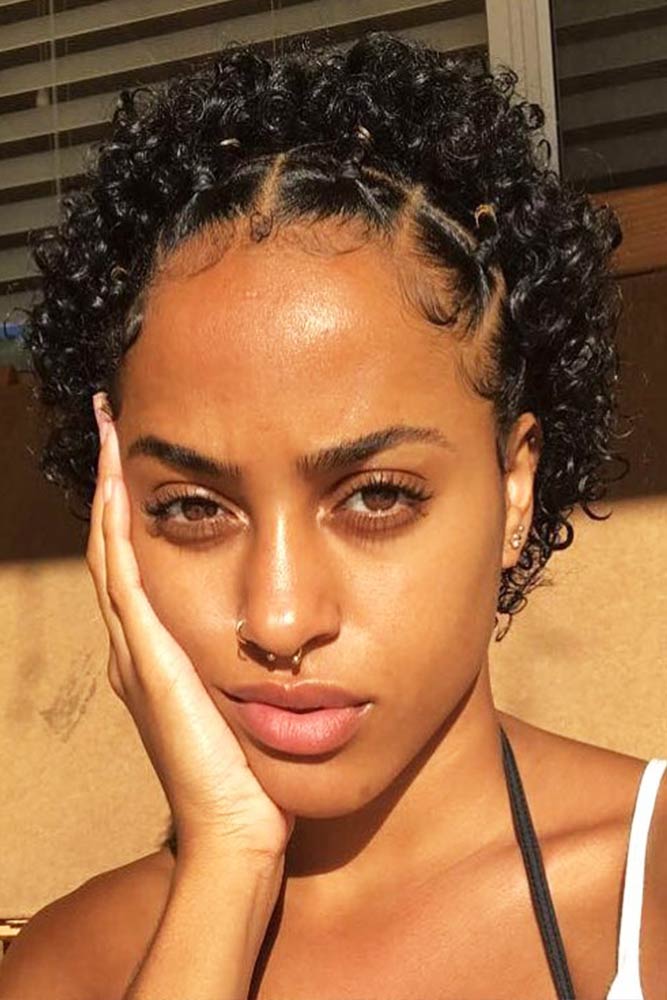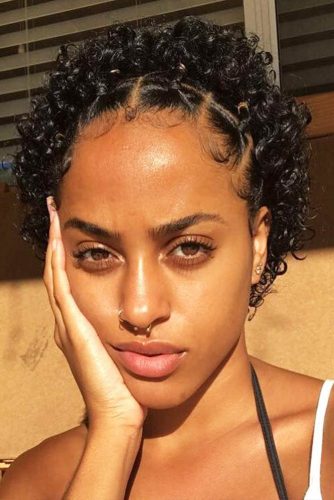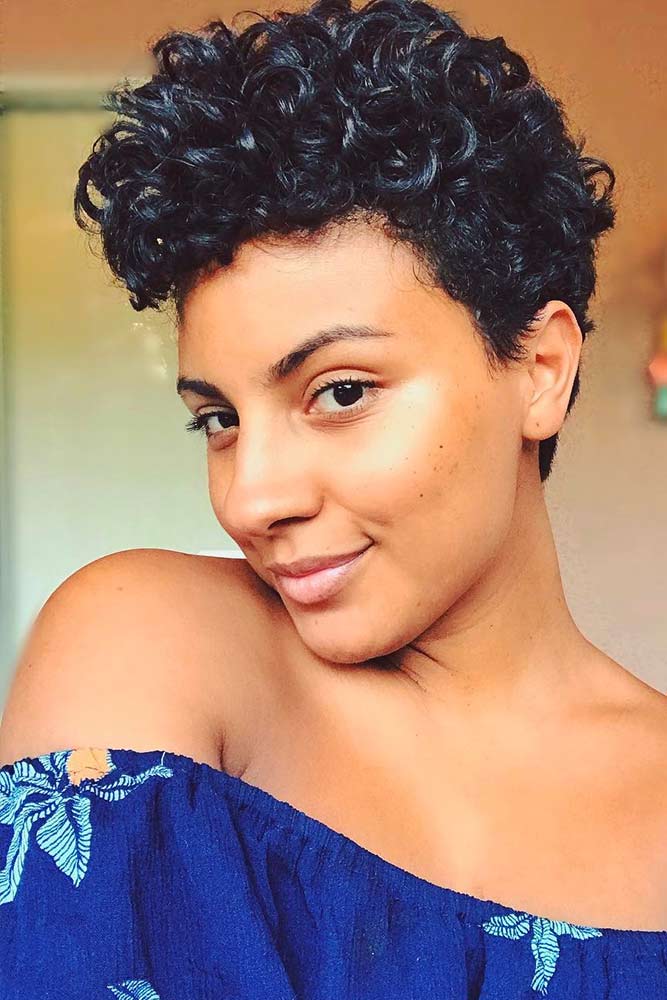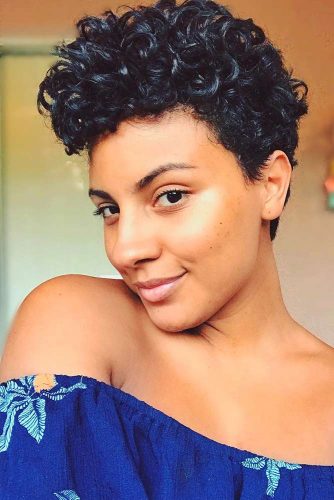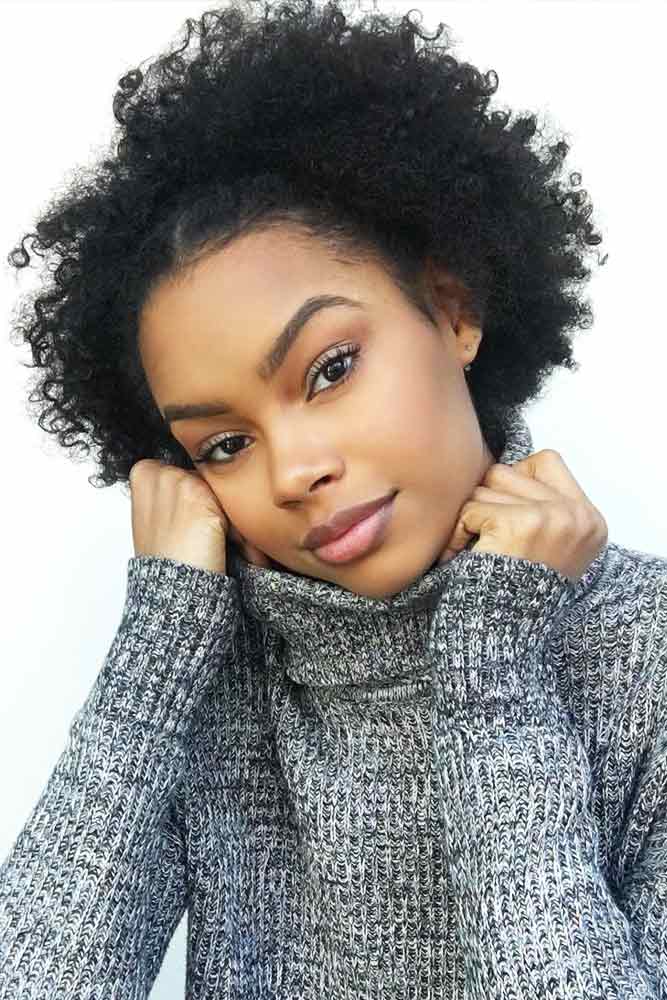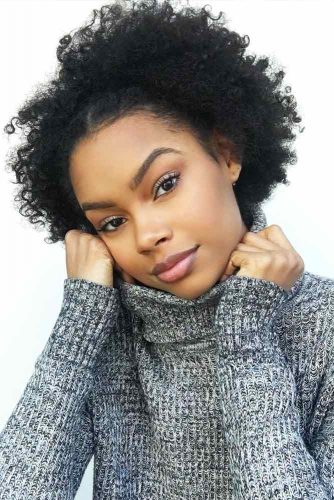 These super short curly haircuts are absolutely adorable! They will require regular trips to the hair salon for trims to keep up with the shorter length but as you can see, as they are absolutely gorgeous, they are well worth the effort!
Source: patriciafonnsecaa via Instagram, makaylamclovin via Instagram, nanaicosta via Instagram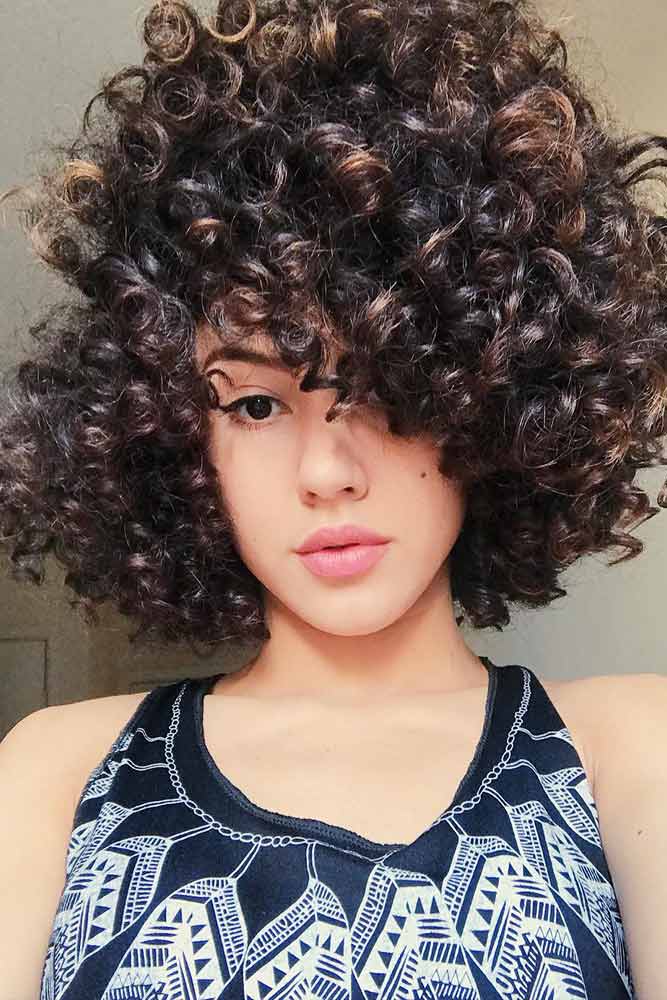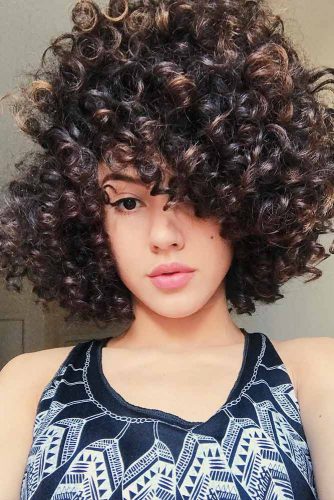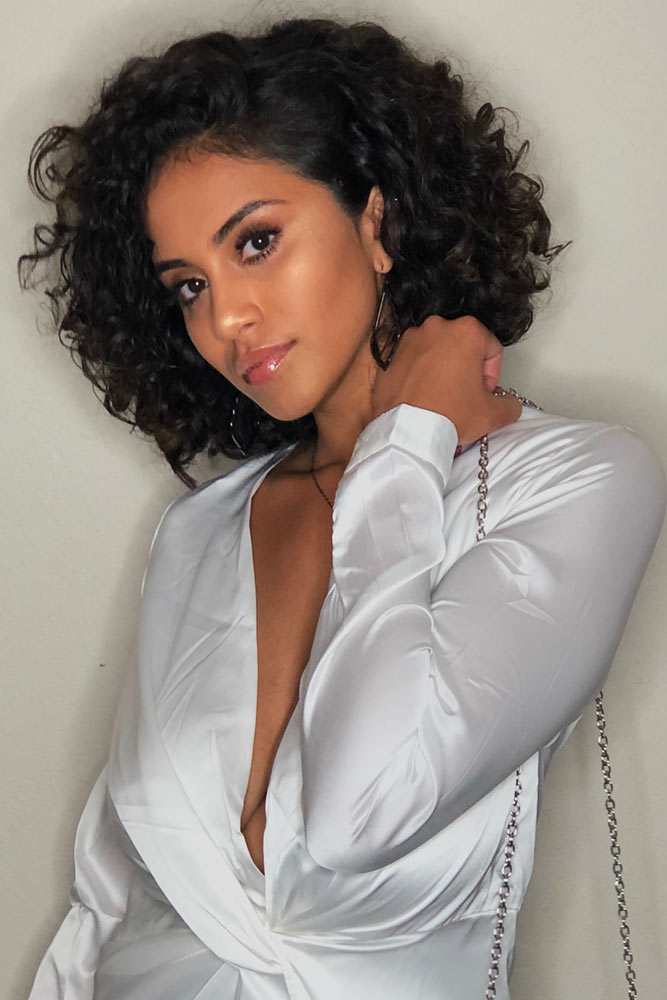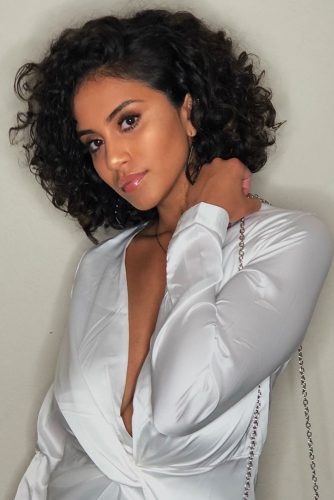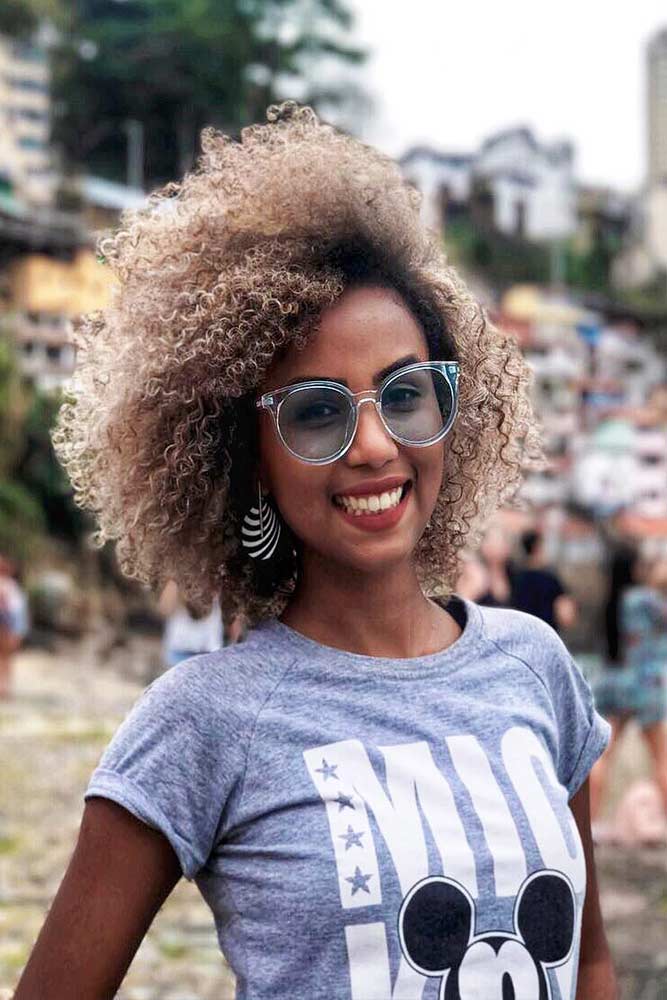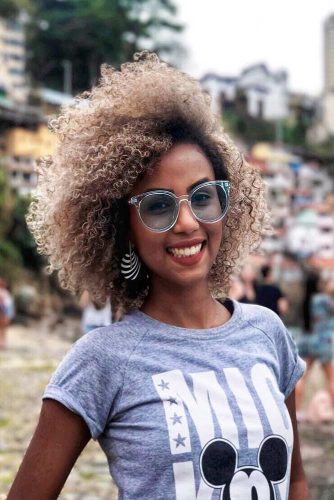 These curly hairstyles are short but as you can see, they still have a ton of volume and movement! Show off your sassy side with one of these fabulous short curly hairstyles!
Curly Hairstyles for Medium Hair
Shoulder length curly hair will suit those of you who do not like to spend a lot of time on styling their hair. Sometimes all that you need is to wash your mane and get ready. How cool is that? Oh, one more thing. In case you thought that bangs do not go well with curls, we beg you to reconsider! Bangs are super cute on medium length curly hair and they are even cuter when your curly tresses are styled in an updo!
But what is considered to be medium length? Neck length is between shoulder and chin length and is very flattering for almost every face shape. Neck length hair looks especially cute with layers and long wispy bobs. Shoulder length is a great solution for those who want long hair but aren't ready to go super short. Shoulder length curly hair is great as you can still style your hair in updos such as ponytails, chignons, buns and so forth.
Source: my_bikini_musthaves via Instagram, ownbyfemme via Instagram, heygorjess via Instagram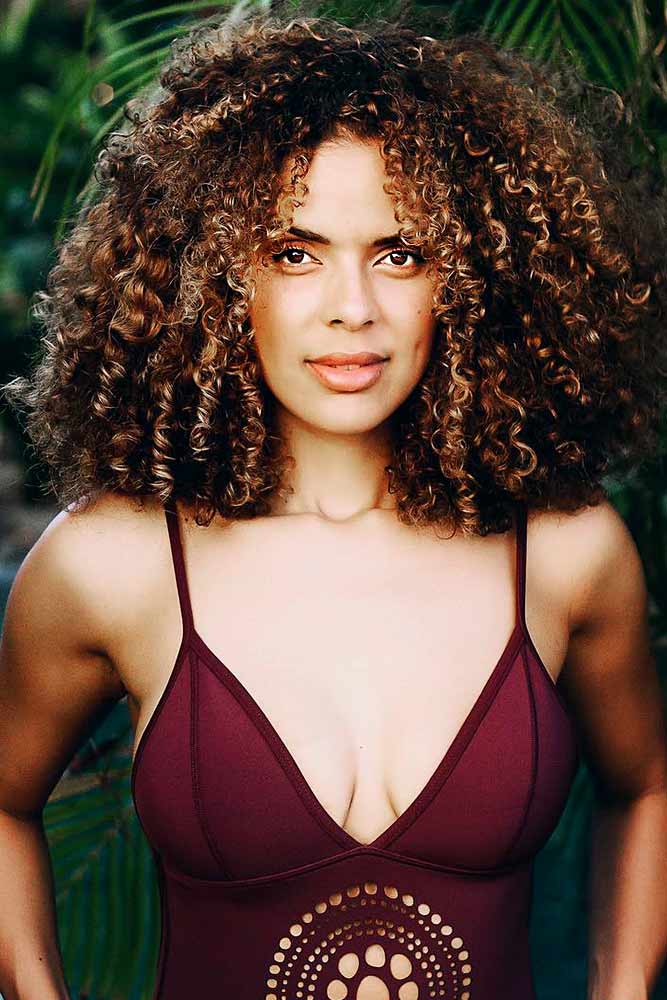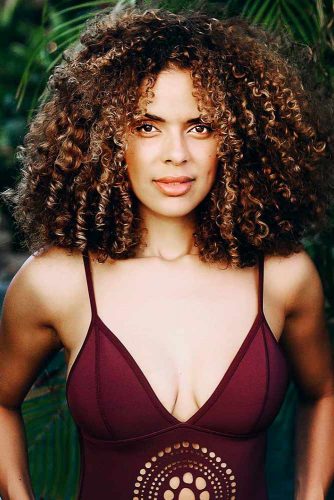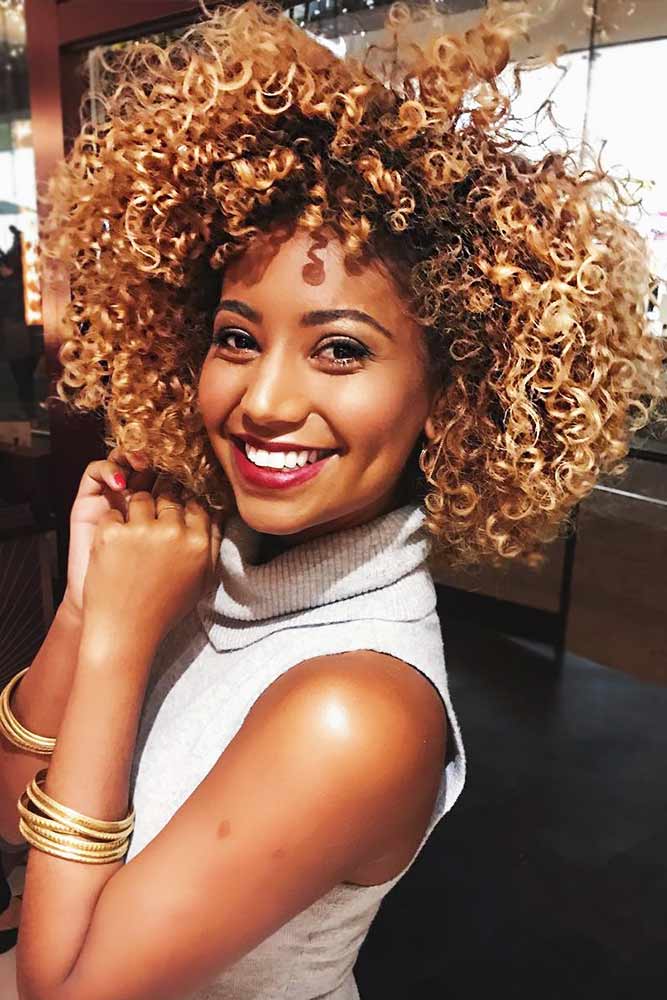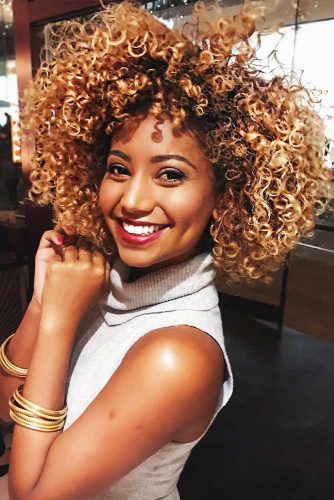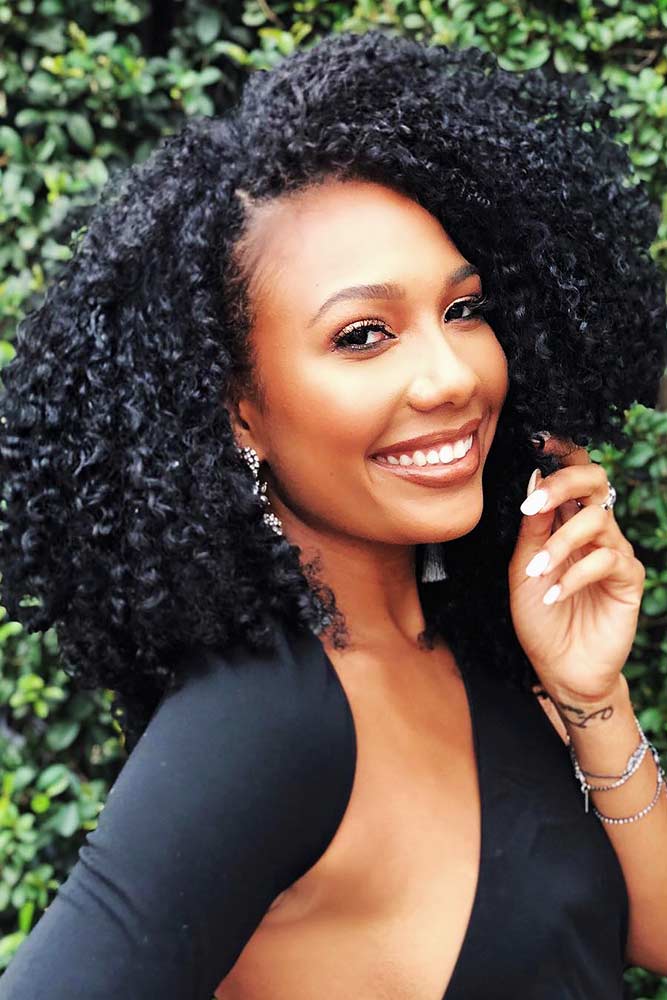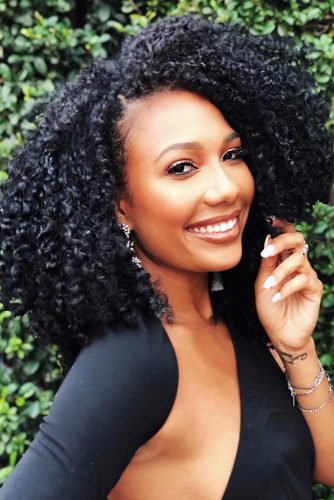 These styles are cut just above the shoulder and have a ton of volume. Show 'em you have an on of sass with these fun and volume mid-length curly dos!
Medium length hair is extremely versatile and allows for dozens of styling options.
You don't have to wash your hair as often as those with straight hair.
It is much easier to style curl hair so you won't have to spend hours getting ready before you go out to school, work or somewhere special.
You can save a ton of money on styling products.
Everyone is jealous of curly hair so you will get plenty of compliments!
Curly hair has more volume than straight hair!
You don't have to spend a lot of money on styling tools such as curling irons or hot rollers.
Now that you can see why medium length curls are amazing, check out some of our favorite trendy hairstyles for medium hair for girls with curls!
Source: chloe_insight via Instagram, ownbyfemme via Instagram, luhhsetty Instagram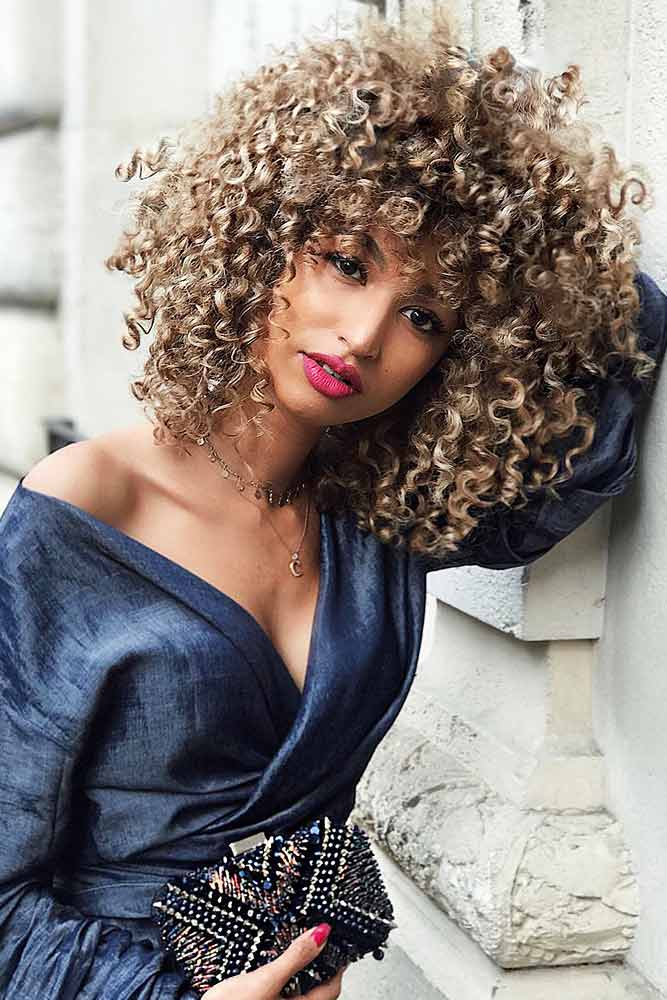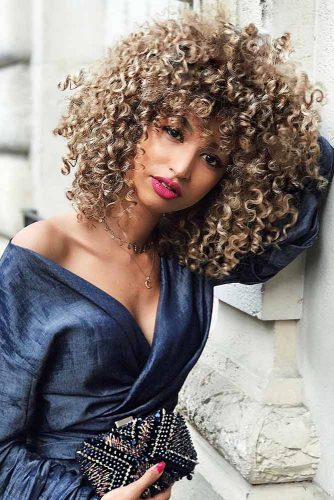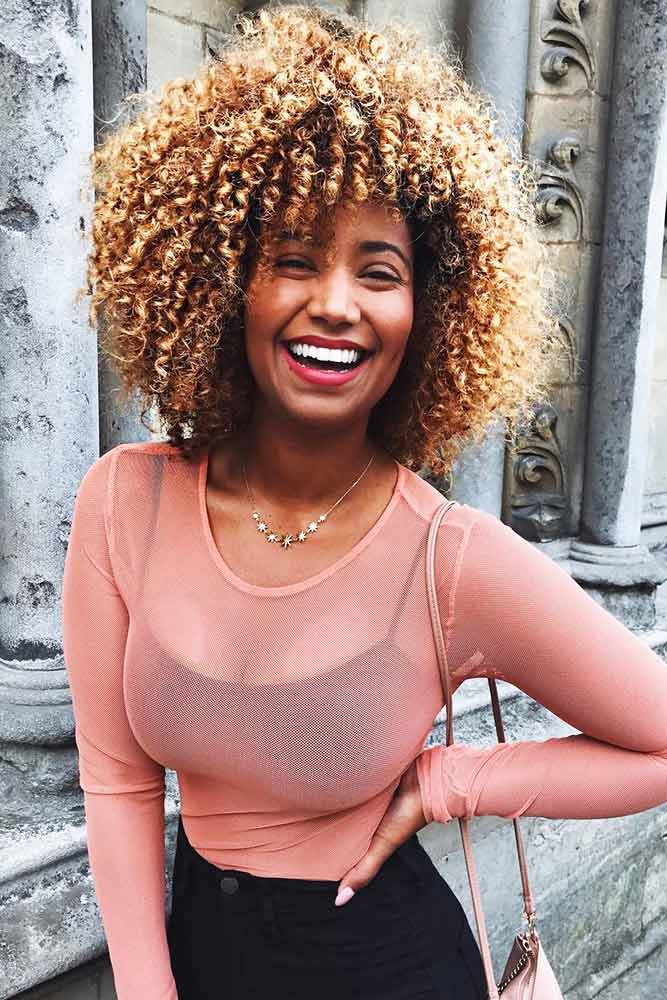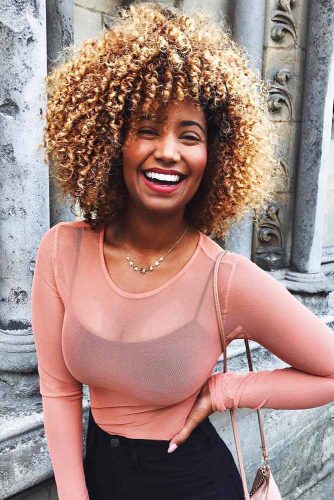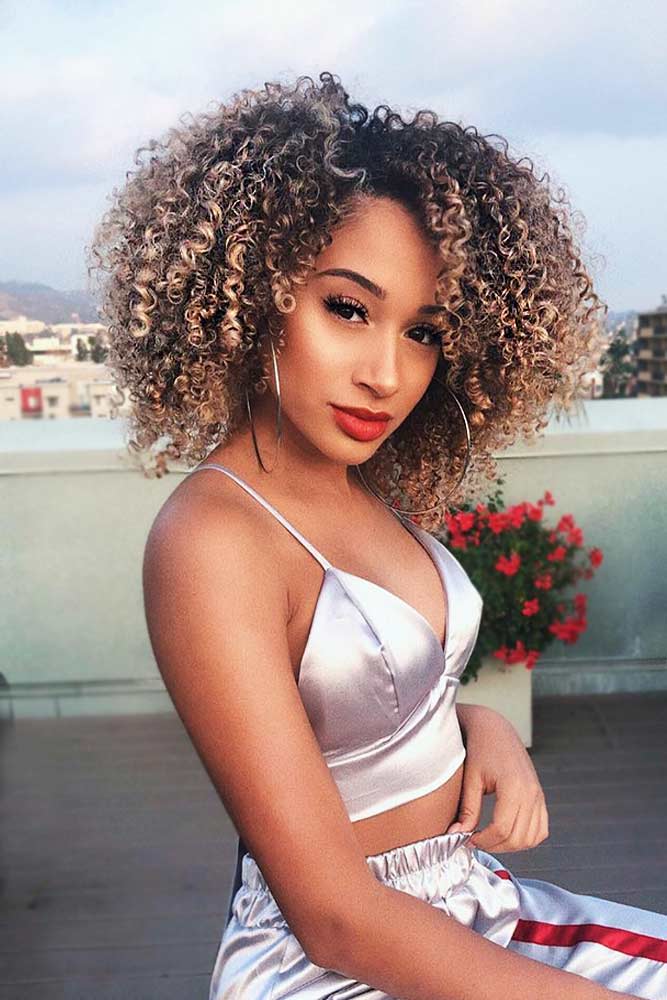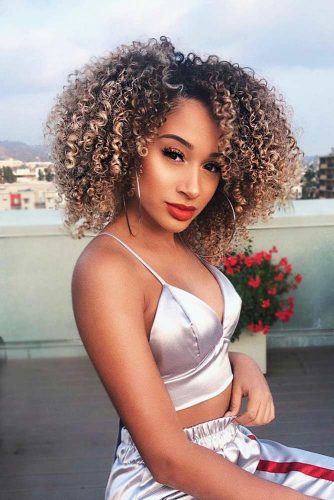 These shoulder length curly hairstyles are sexy and stylish. If you rent ardid to show your off your playful side, one of these sultry style is perfect!
Beautiful Curly Hairstyles for Long Hair
Sometimes dealing with long curly hair may seem difficult. But during such times, we would suggest that you simply give in. Let your natural locks flow the way they like, just add a few professional players to make your mane look even more gorgeous. As simple as that!
Source: asiaanastasia via Instagram, lolamariae via Instagram, lukehibbbs via Instagram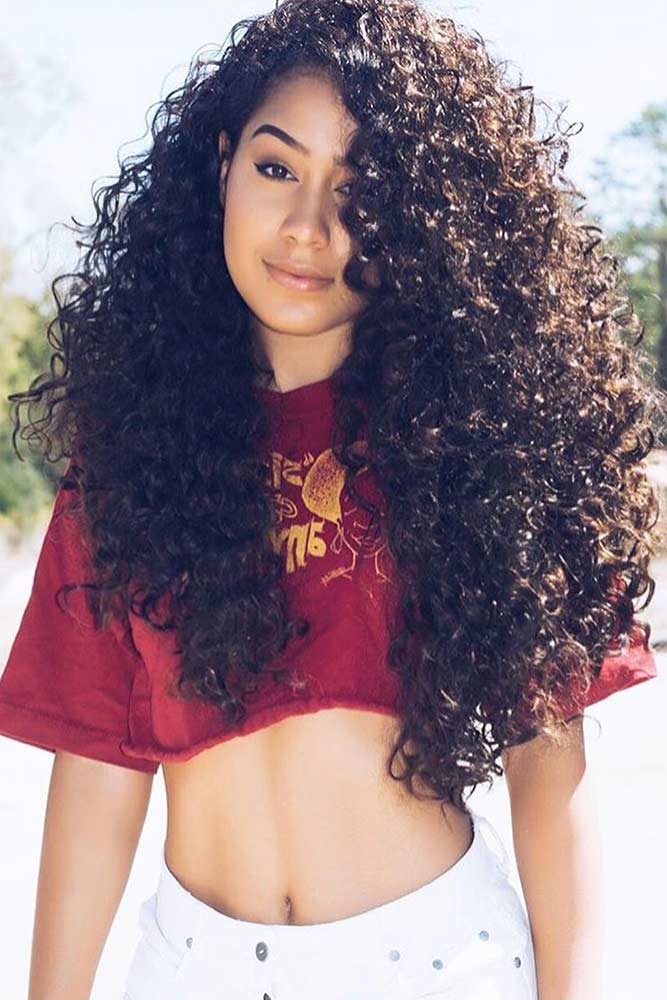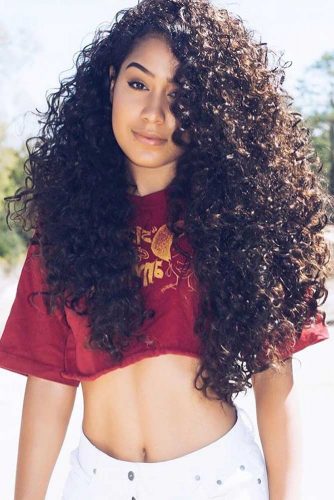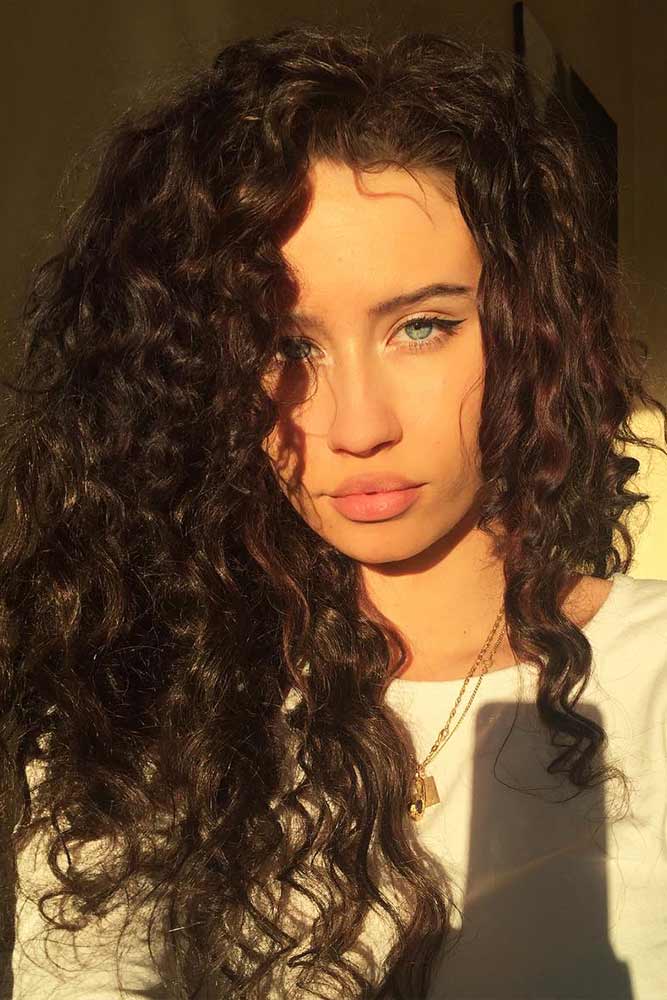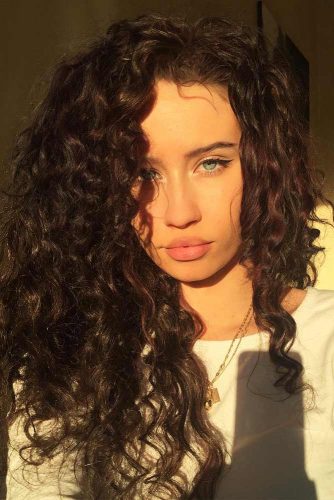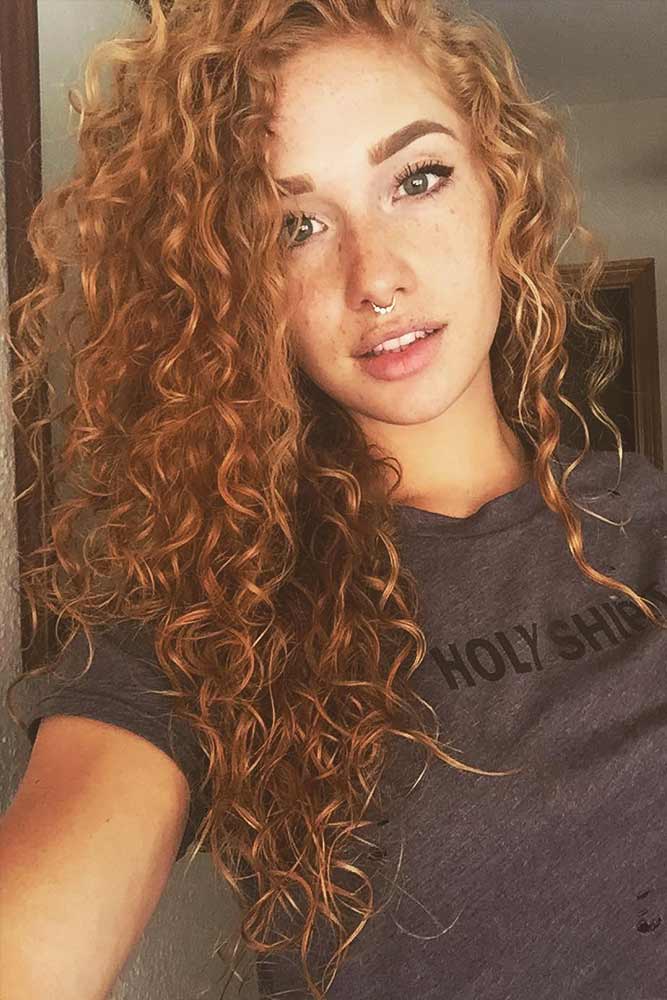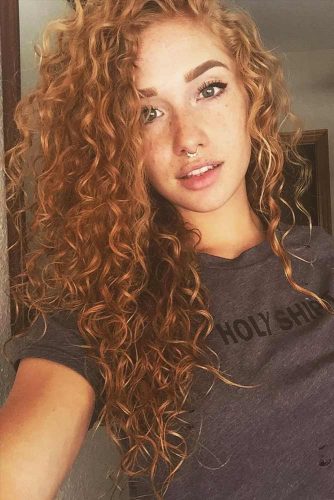 Source: lukehibbbs via Instagram, kamenskux via Instagram, afriqqa via Instagram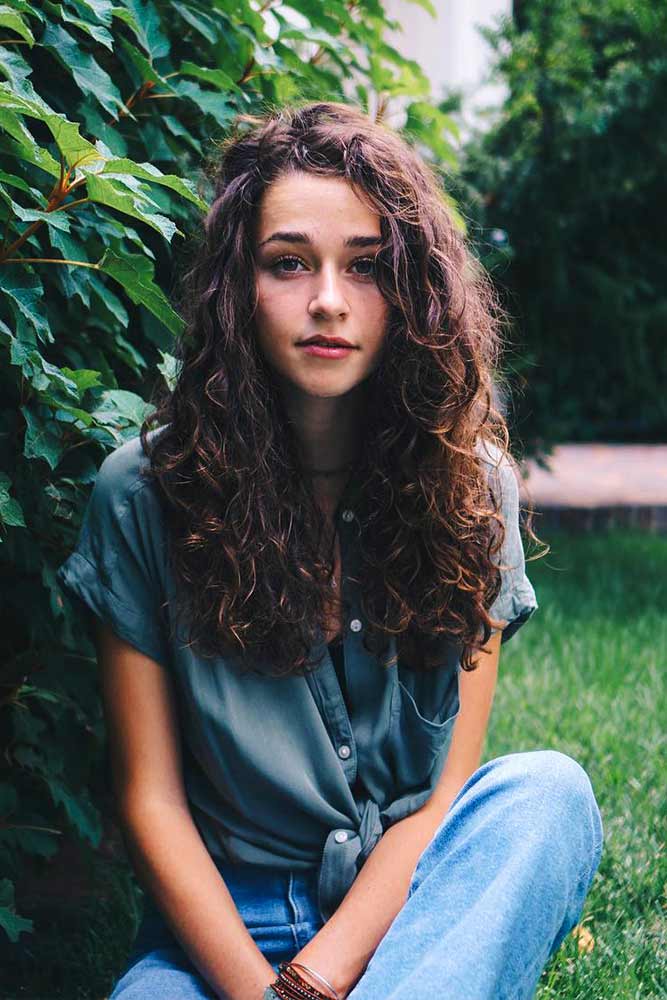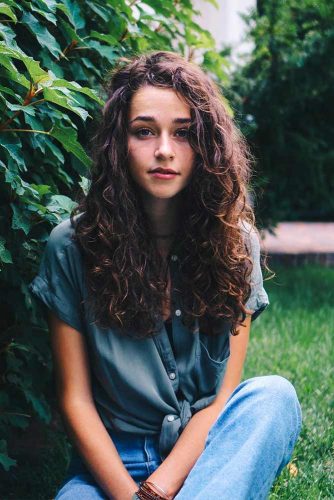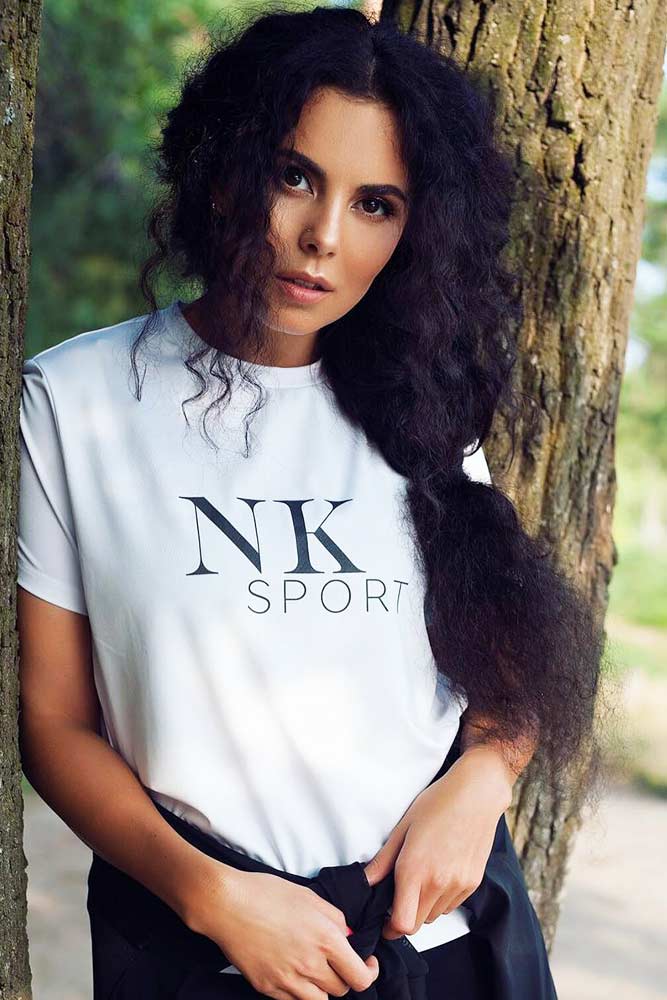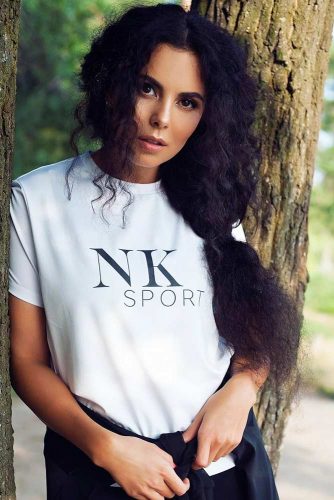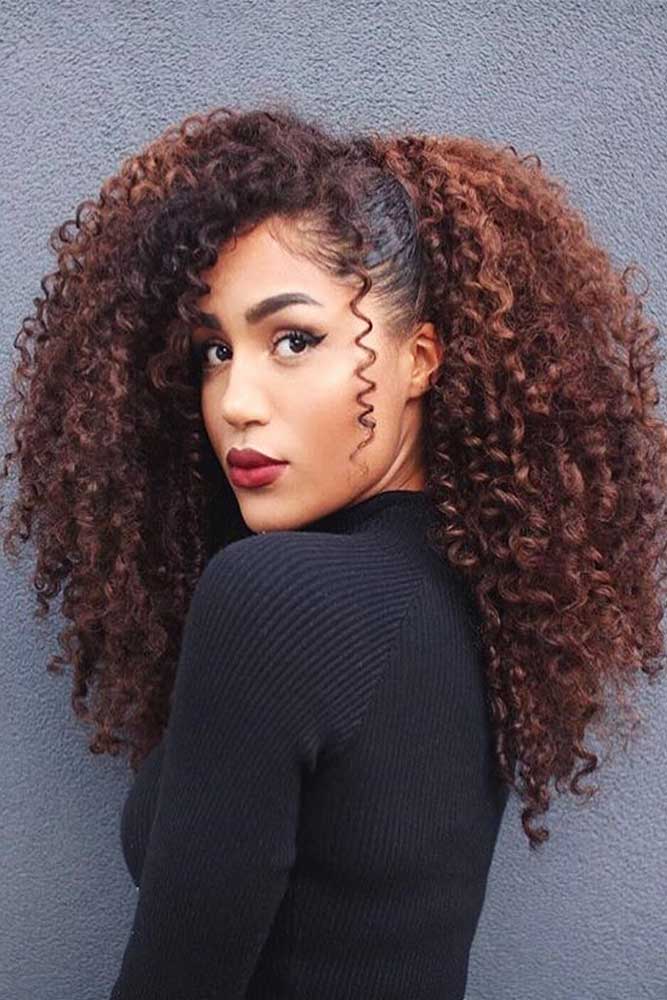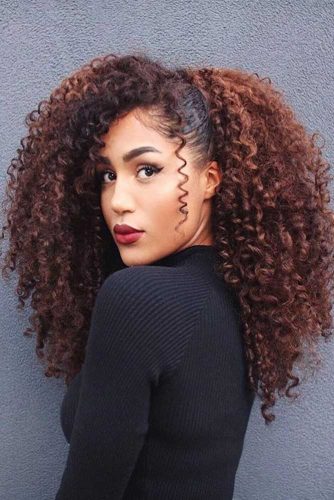 Long curly hair has been romanticised throughout the ages. In literature many a heroine was described as having "long flowing ringlets." And celebrities such as Zooey Deschanel and Taylor Swift have made millions of fans green with envy for their gorgeous long curly hair. Check out some of these hairstyles for long curly hair.
Curly Loose Ponytail A long loose ponytail can be worn anywhere from a day at the beach to a night out on the town. Simply add some accessories to dress up your curly locks.
Carefree Curls Sarah Jessica Parker is famous for her wild and carefree curls from her days on Sex and the City! Just wake up and go, it's that simple! Men go wild for the sexy bedhead look!
Long and Natural If you have natural curls, take a page from Jennifer Lopez's book and go with the flow!
Bouncy Ringlets Halle Barrie is gorgeous with any hairstyle from short to long, luscious ringlets! If you have curls this style, you will be the envy of all your friends!
Corkscrew Curls Nicki Minaj's bootylicious curls are the epitome of glam chic! Rock those super tight curls and show 'em you've got the attitude to match!
Low Classy Bun A low loose bun is a perfect way to dress up your curly tresses for an elegant evening out!
Ravishing Redhead Julia Roberts and Debra Messing know how to rock their curly red locks and if you are blessed with auburn tresses, you can consider yourself in good company! Auburn hair is timeless and classy. Consider adding some reddish hues to your darker hair or even go for some bolder shades of fiery red! Strawberry blonde is also very appealing and girly!
Tight Blonde Curls Denise Richards steals the show wherever she goes with her naturally tight long curly tresses! Keep your curls hydrated to hold that extra volume!
Big Blonde Curls If you have platinum blonde hair, you can totally copy Nicole Kidman look and rock those pale blonde locks like a boss! Bouncy curls are always in style!
Soft and Romantic Tresses Zooey Deschanel and Tulisa Contostavlos have taken the world by storm with their long, flowing romantic curly locks! There is something so romantic and dreamy about loose flowing curls!
As you can see long curly hair leaves you plenty of options for styles. As well, people will be envious of your naturally curly hair. Remember, girls go to painstaking lengths to curl their straight hair. And you don't have to put in any effort! Think of the time and money you'll save on styling products. There are so many advantages to longer curls!
Have we convinced you to rock those long curly tresses? If you are still unsure, check out some of our top hairstyles for long curly hair!
Tips for Curly Hair
Now that you have seen some of the top looks for curly hairstyles, we thought we would leave you with some helpful advice for curly hair! Check out our tips for products for curly hair and other curly hair tips!
Top Curly Hair Tips To Help You Rock Your Curly Locks
Don't wash your hair every day. Wash your hair only once or twice a week. You can use a quality leave in-conditioner or even dry shampoo between washings. Washing your hair too frequently can dry out your hair and damage your curls.
Use curly hair products only: From shampoo for curly hair to leave in conditioners and moisturizes, make sure that you are only using products that are specifically designed for curly hair.
Don't use heat on your hair: Air dry whenever possible or use a diffuser if you have to blow dry your hair.
Only use a wide tooth comb and never use a brush on your hair.
Trim your ends regularly: every 4 to 6 weeks.
Sleep on silk or satin pillowcases to prevent breakage.
Use only microfiber towels to dry your hair. Never use heavy cotton towels. You can also use a t-shirt to reduce breakage and frizz.
Comb your hair from the bottom up to prevent frizz.
Less is more: Don't overdo it on the hair products as this can way down your hair and make your curls listless.
Seal your cuticles with a quality anti-frizz serum.
If you follow our advice, your curls will be healthy and happy! Stick with us, and we will show you how to get curly hair that will turn your friends green with envy!
FAQ: Curly Hair
What makes hair naturally curly?
Follicle shape. Your curl is mostly determined by the shape of your hair follicle. Curly hair is produced by oval follicles, while straight hair is produced by round follicles. Your hair curls because of the shape difference, when one side is curved but the other is flat.
Is curly hair genetic?
Curly hair is said to be a dominant characteristic. Straight hair is generally referred to as recessive. To put it another way, if one parent provides you two curly haired genes and the other parent offers you two straight haired genes, you will most likely be born with naturally curly hair.
What race has the most hair?
Caucasians are the hairiest ethnic group, according to Personal Health via the New York Times, with Semitic and Mediterranean individuals having the most hair of all the group. American Indians and Asians, on the other hand, have the least amount of hair on their body, compared to other ethnic groups.