The tattoo world is full of surprising designs but there are those classic ones that we all love and appreciate. A compass tattoo is one of them. With its deep meaning and beautiful appearance, it is a great choice for those who are not afraid to show the world what they have in their heart in such a creative way. There are so many details and meanings that you should definitely know before getting it inked into your skin. Let`s look at the tattoo ideas we have prepared and choose something perfect that will reflect your ideas and thoughts. We will be happy to help you with finding your perfect image.
Compass Tattoo Meaning
Before going deeper into the meaning of compass tattoo, we should understand what it is. A compass is a magnetic device that shows you the directions. Many people have used it in the past and it is still a great helper for those who travel a lot. Before, sailors, explorers, travelers couldn`t start their new adventure without it as it would have helped them to travel to the right place in a safe way.
Of course, getting such a tattoo would have different meanings to all of the people and we completely get that. Tattoos can get personal and it is the best thing about them, in our opinion. However, some typical meanings can be also implied. For example, if you get a compass tattoo you may show the world that you are an outgoing person as the compass has usually been used by those who seek new impressions and discoveries. Another major meaning is about the love of travelling due to those reasons as well. If you love opening new places for yourself, you can show that with the help of that tattoo. Another idea about a compass tattoo we have come across is that some people get them to show appreciation for the member of their family who was in the Navy.
Do you need guidance in your life at certain moments? Do you usually rely on yourself to make important decisions? Why don`t you put that deep message to go with your compass tattoo?
Source: chenjie.newtattoo via Instagram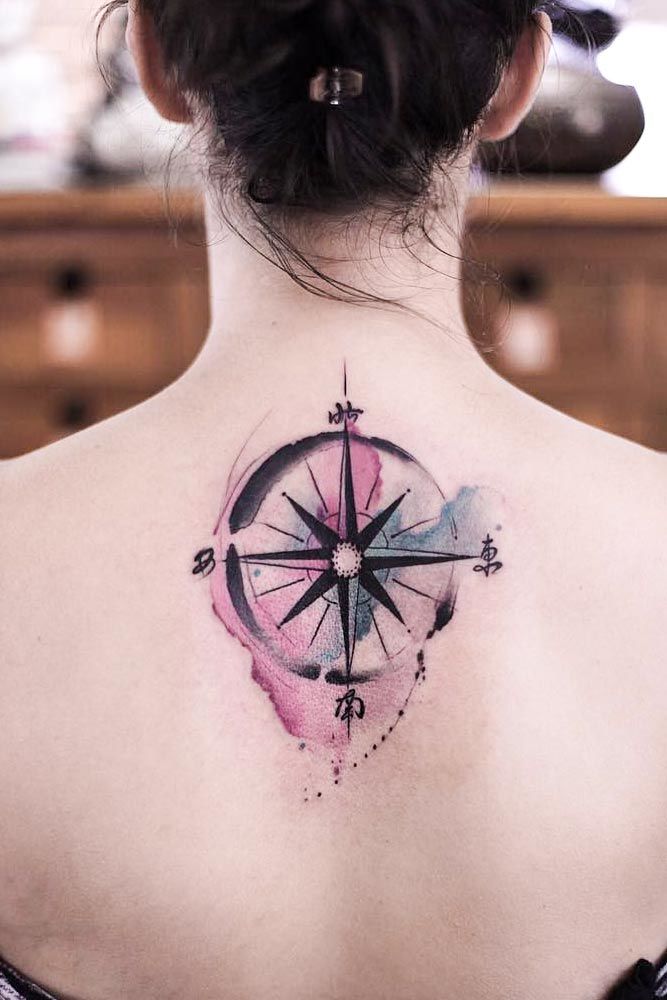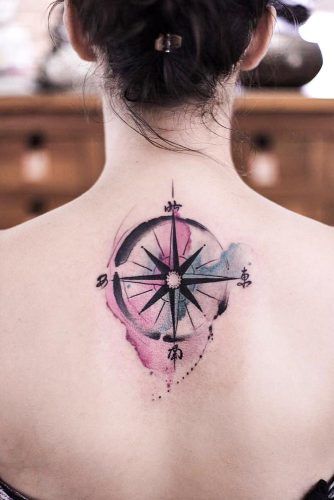 Popular Designs
It is an understanding that there are some designs that people choose more often than others. Would you like to look through them and maybe find something that your heart desires? There is a big variety of compass tattoo designs. Most of them only look different by their appearance not by their meaning. There is such a huge choice. Different colors, designs, and techniques can be chosen for you to be in your skin.
A simple compass tattoo is an ideal idea for those who love minimalism in everything they do. Two lines that form a cross and initials that point to the directions of North, West, South, and East. A minimalist compass tattoo for you.
Those who want a compass tattoo design connected with the Navy can choose a gyrocompass tattoo. This device is not the one we all are used to imagine in our heads when we hear the word compass. It is the one that shows only where the North is. It is a non-magnetic compass that relies on the gyroscope that spins continuously. It also has an axis which is parallel to the axis of the Earth.
Haven`t you noticed how extremely popular are the rose compass tattoos? It is the most frequently used compass kind that we see in school books. It may look alike the first compass tattoo idea we described but with its own details. Instead of plain arrows or lines, it has points from 4 to 32. They form the appearance of the star`s sides. Why is it called the rose compass? Well, simply it looks like the petal of the rose flower.
Source: paulhumphreystattoo via Instagram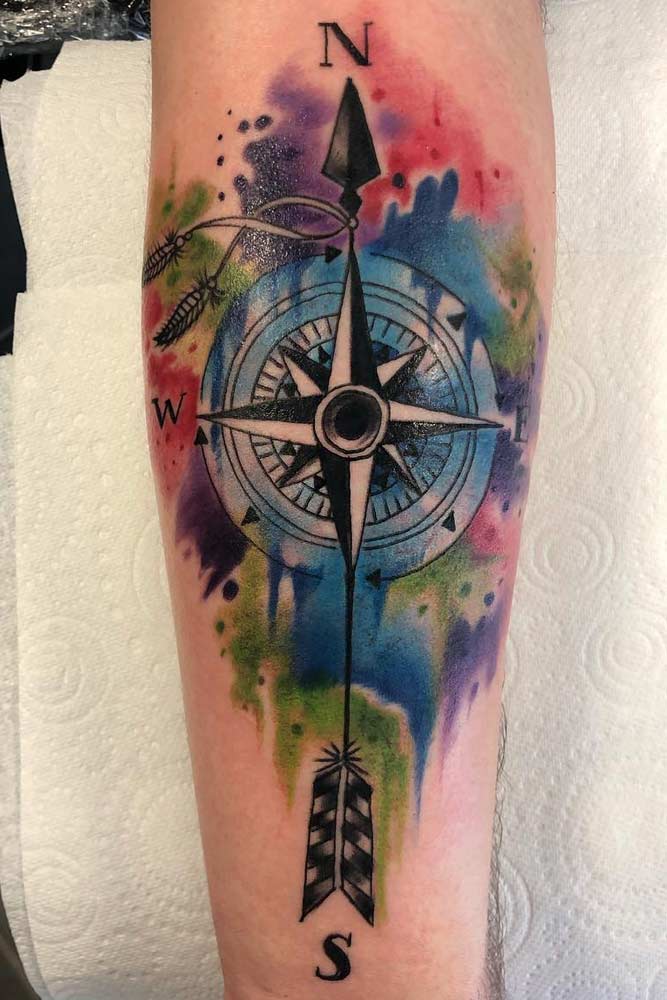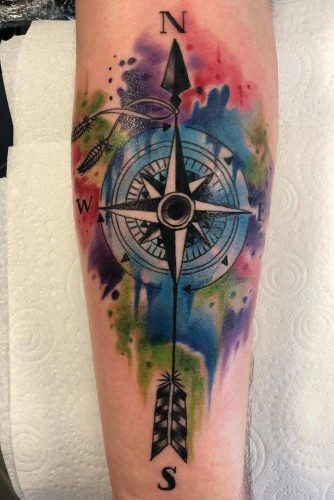 Ideal Placement
There is no doubt that you can fit such a tattoo design to any part of your body where you want it to be and it will look stunning. However, there is a belief that such kind of tattoo should be better placed on the right side of the body. So the right emphasis on your tattoo is given. Of course, it is your own piece that will go on your body so the worries that people may not see it shouldn`t be among your problems. In addition, you should be comfortable with the place where it is placed and that is the most important detail about the tattoo you are getting.
A small compass tattoo can easily be put onto your wrists. It is a great placement for little designs that will look really stylish and will look effortlessly beautiful when you move your hands and your sleeves go up. The back of your neck is another sexy place idea for a tiny compass tat.
Source: thugpaiva via Instagram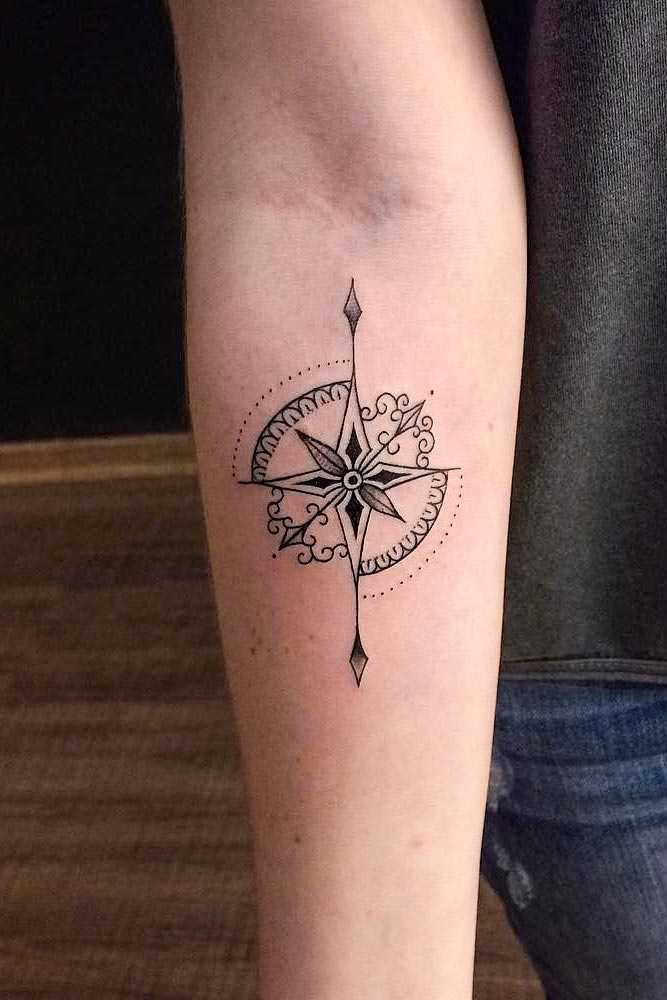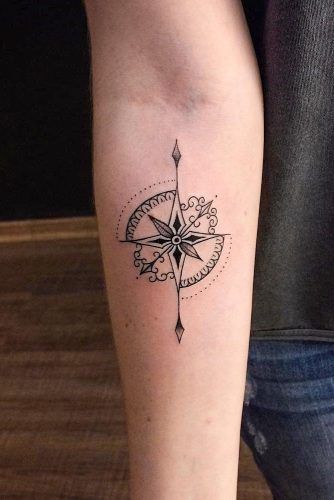 Often people choose their shoulders and legs, especially thighs, for the medium sized tattoos. It is understandable that for bigger designs a bigger space will be needed. Do you like wearing short sleeves and shorts? If yes, then this tattoo will be your piece of cake.
The chest and back will be perfect for large tattoos. Imagine how good your compass design will look there. We see it perfectly. Of course, it is not necessary to use the whole space of these areas and you can choose where exactly you would like to put it. Having it on the right or left side of the back is the perfect option as well.
Would you like to see some examples that can inspire you and help you make the right choice? Well, we have collected them for you so that your choice can be done easier. Are you ready to see wonderful compass tattoo ideas?
Watercolor Compass Tattoo On A Side
Source: 33.tattoo via Instagram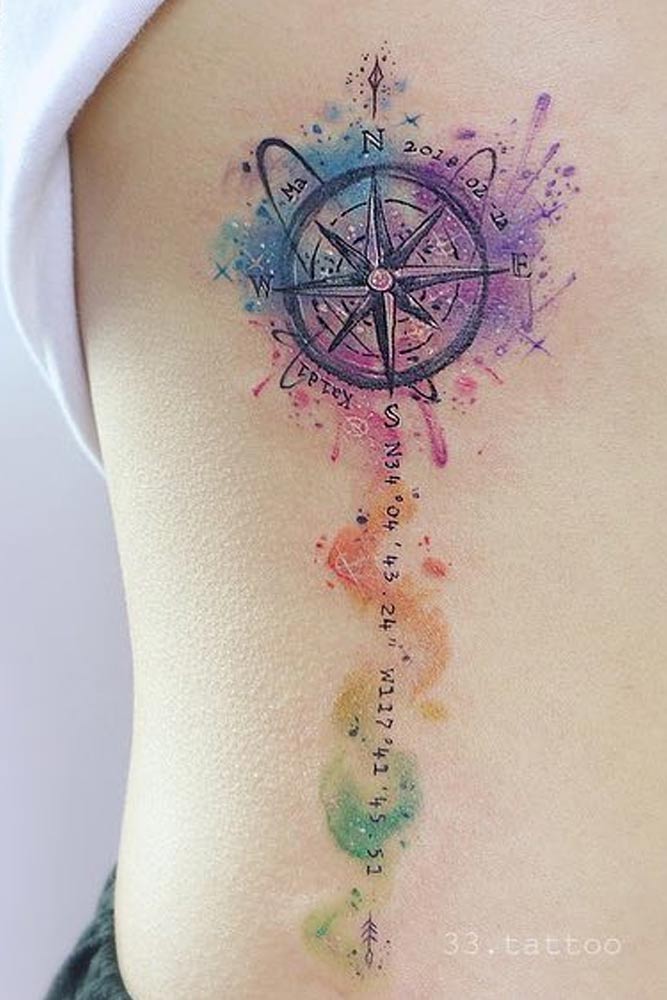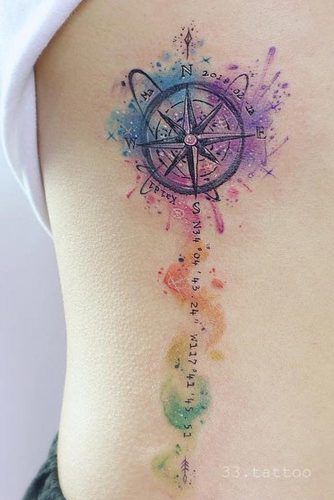 Compass Tattoo Design Combined With Turtle Tattoo
Source: open_mind_tattoo_club_ via Instagram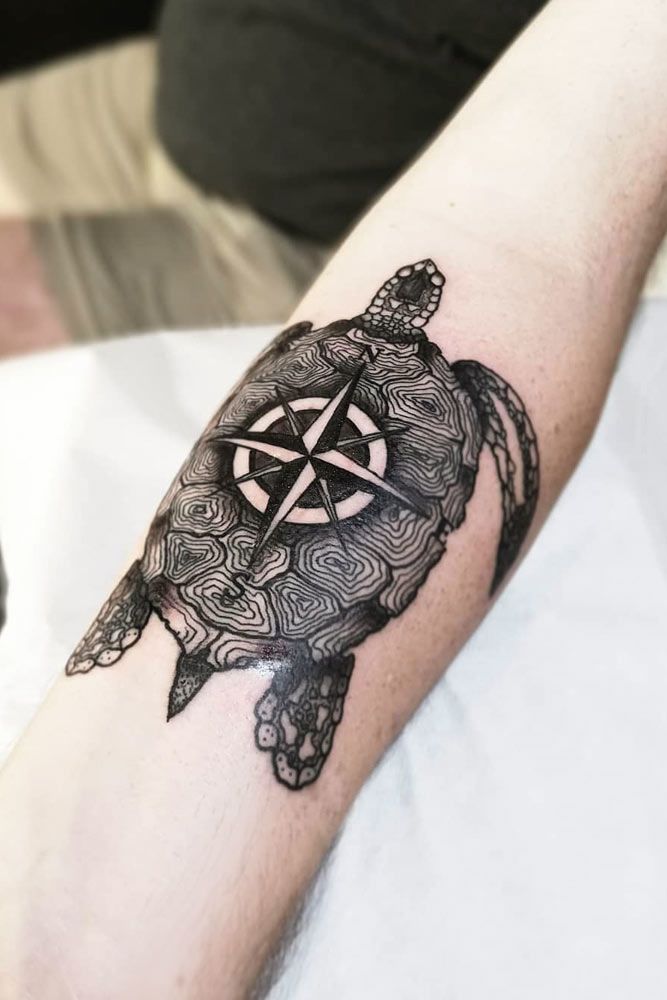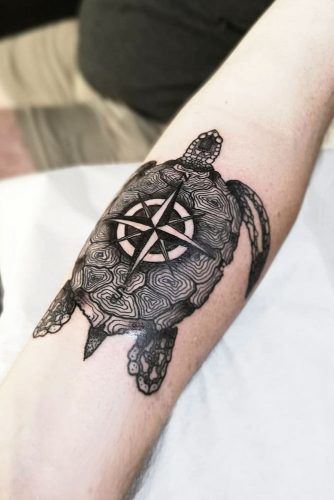 Big Black And White Compass Tattoo With Feathers
Source: adansanchezink via Instagram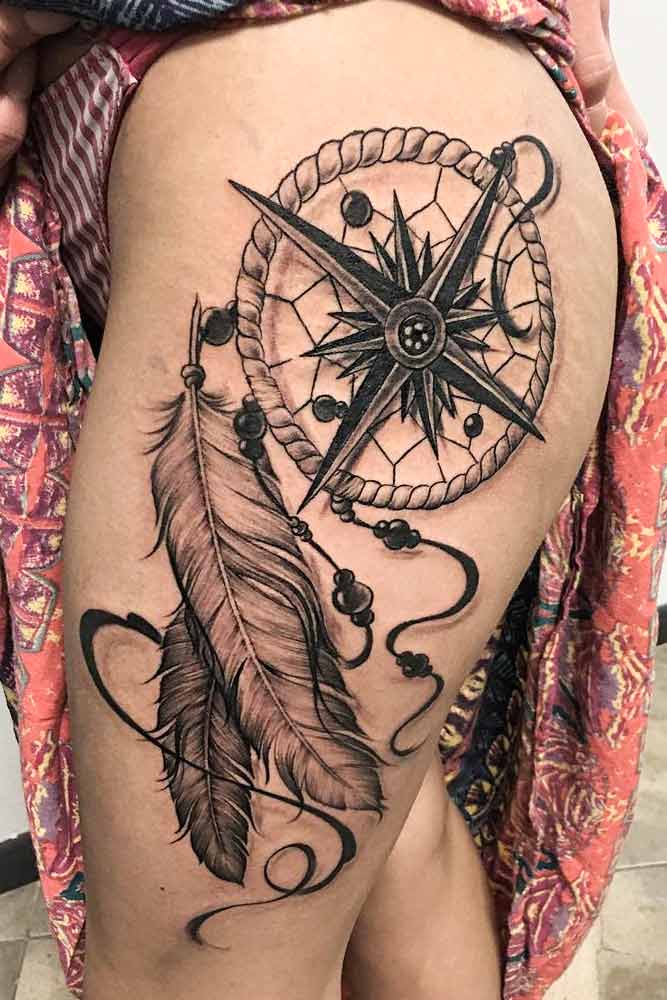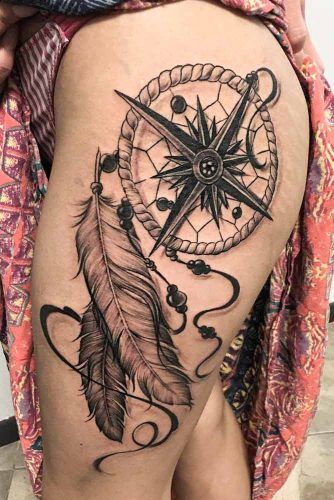 Watercolor Compass Tattoo On Back With Lettering
Source: georgiagreynyc via Instagram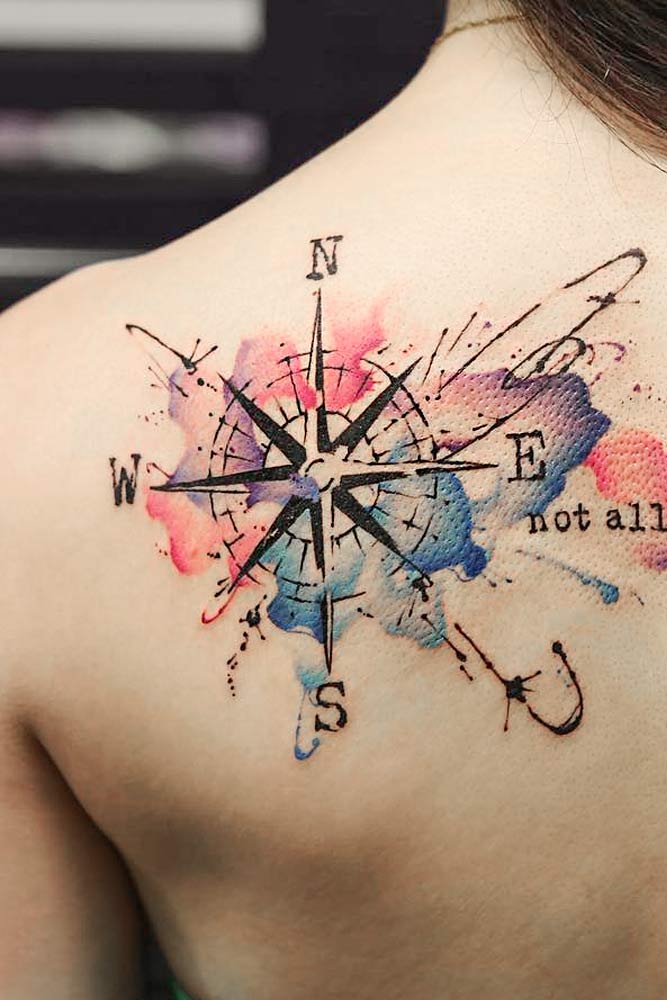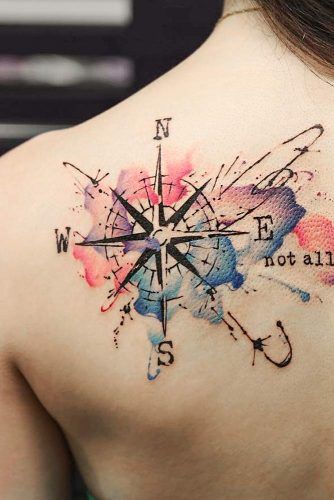 Compass Forearm Tattoo Design
Source: kirstysaltrosetattoo via Instagram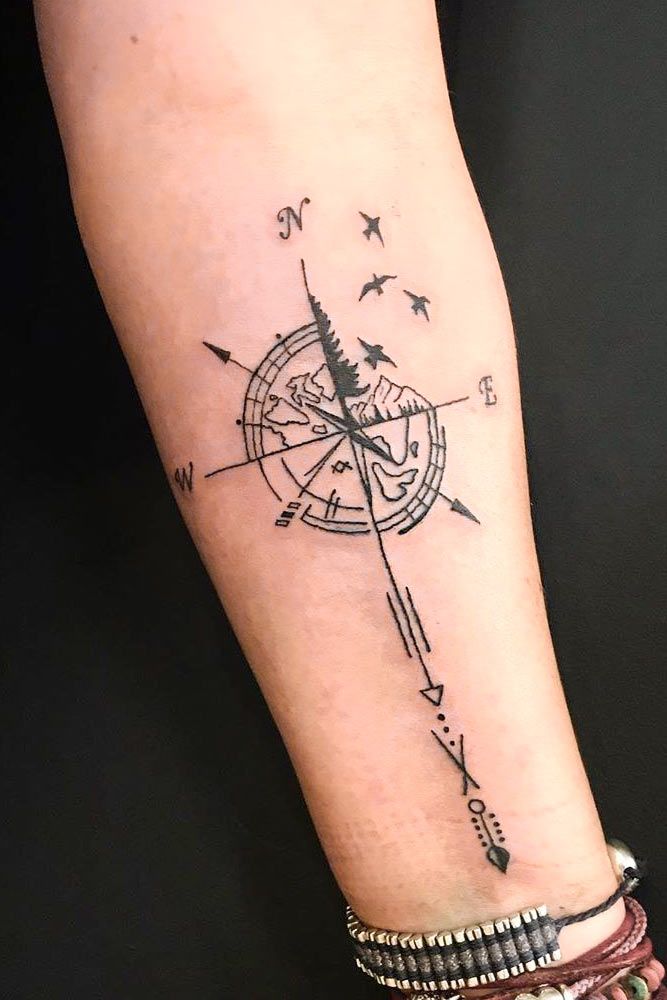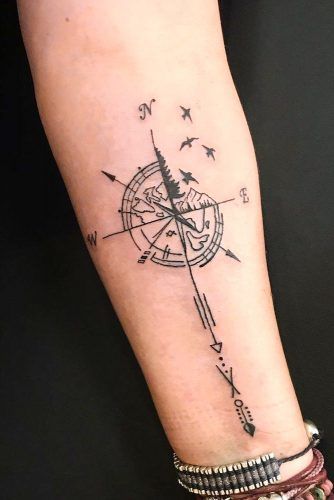 Click next to see more creative ideas of compass tattoo!
Compass And Arrow Tattoo Design With Watercolor Accents
Source: seerdartas via Instagram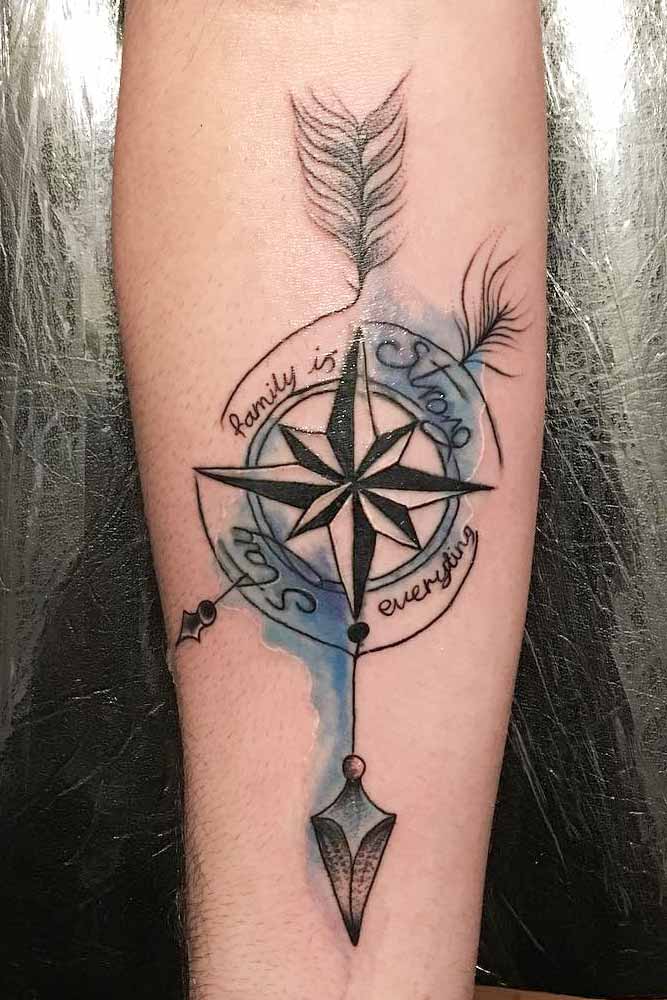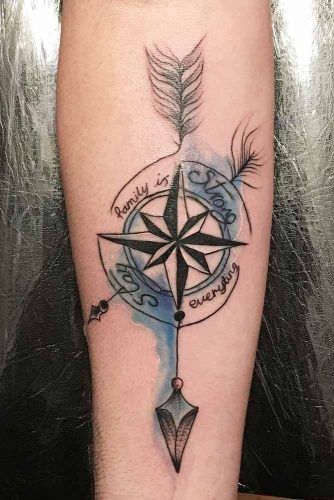 Small Watercolor Tattoo On Back
Source: mini_tattooer via Instagram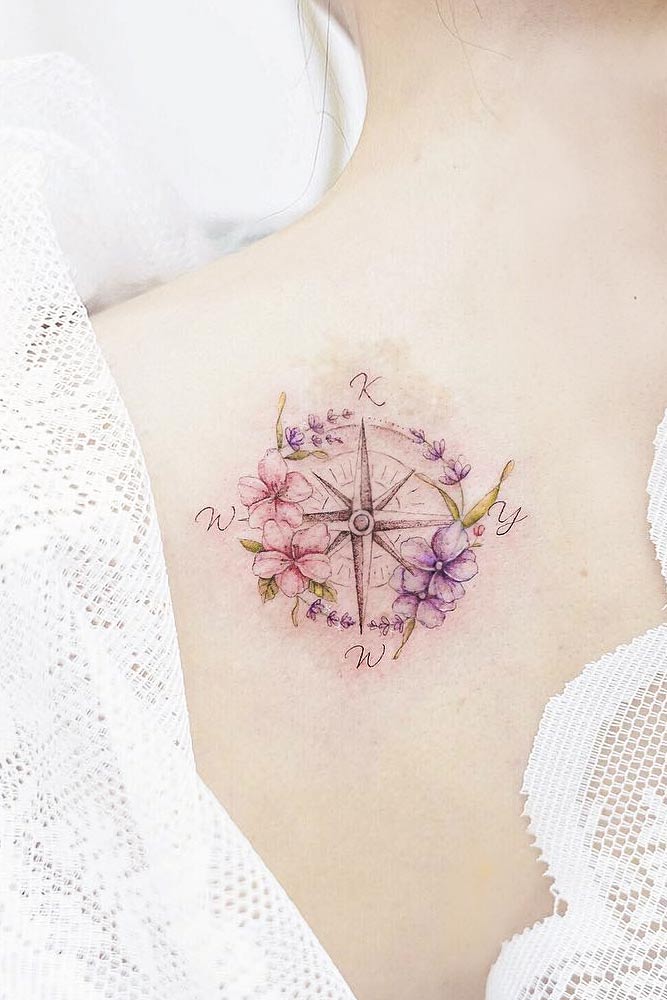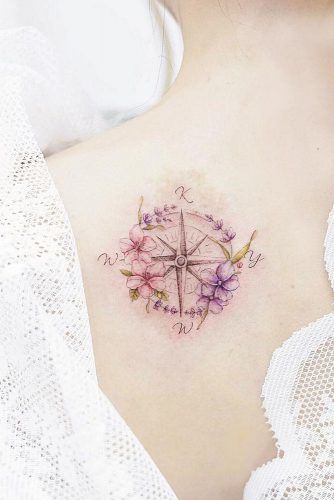 Watercolor Compass In Galaxy Colors
Source: uncl_paul_knows_upk via Instagram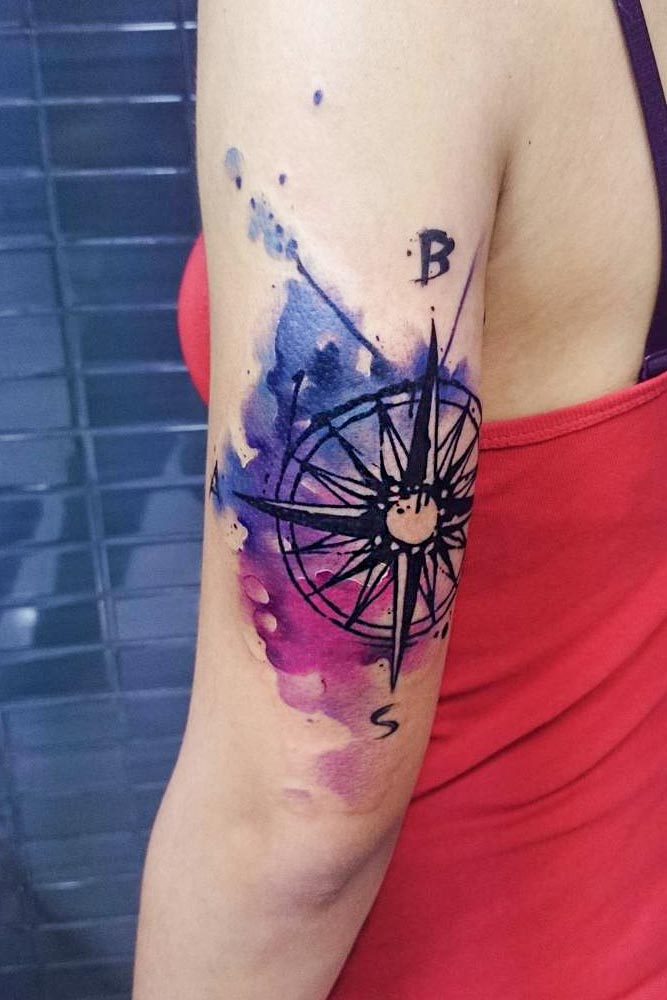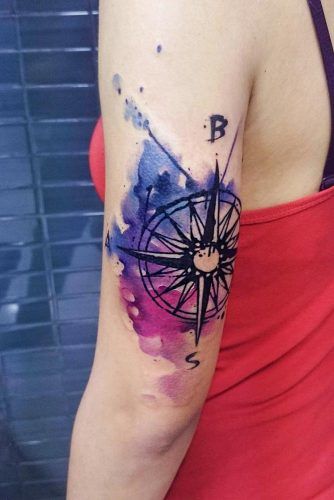 Mandala Compass Tattoo On A Thigh
Source: studio46lebouscat via Instagram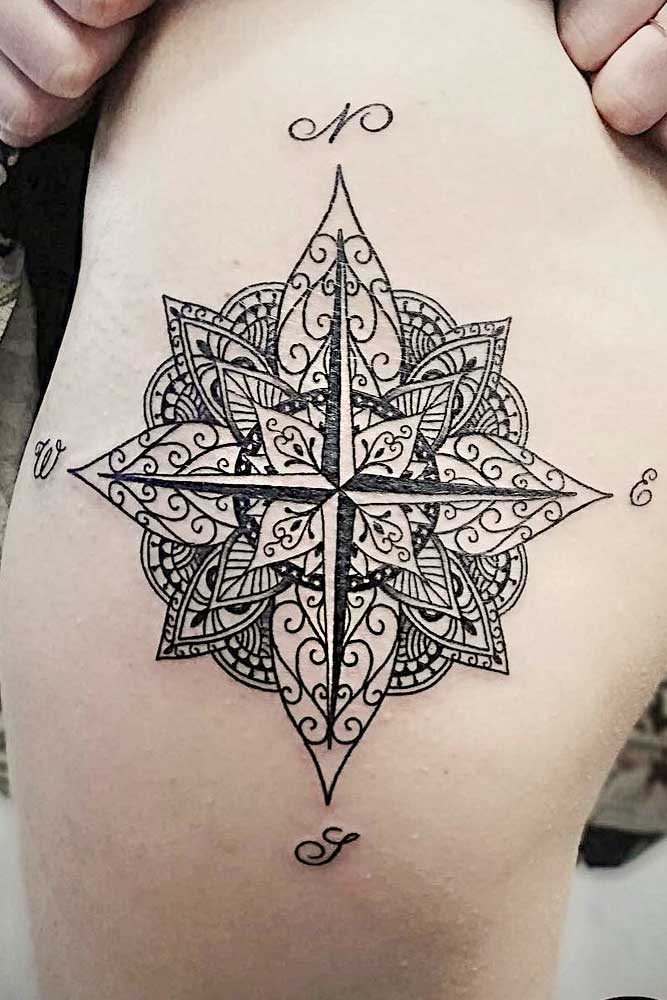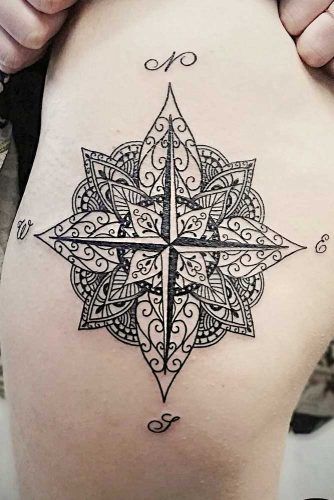 Compass Tattoo Design With Nature Accents
Source: alicia_rose_w via Instagram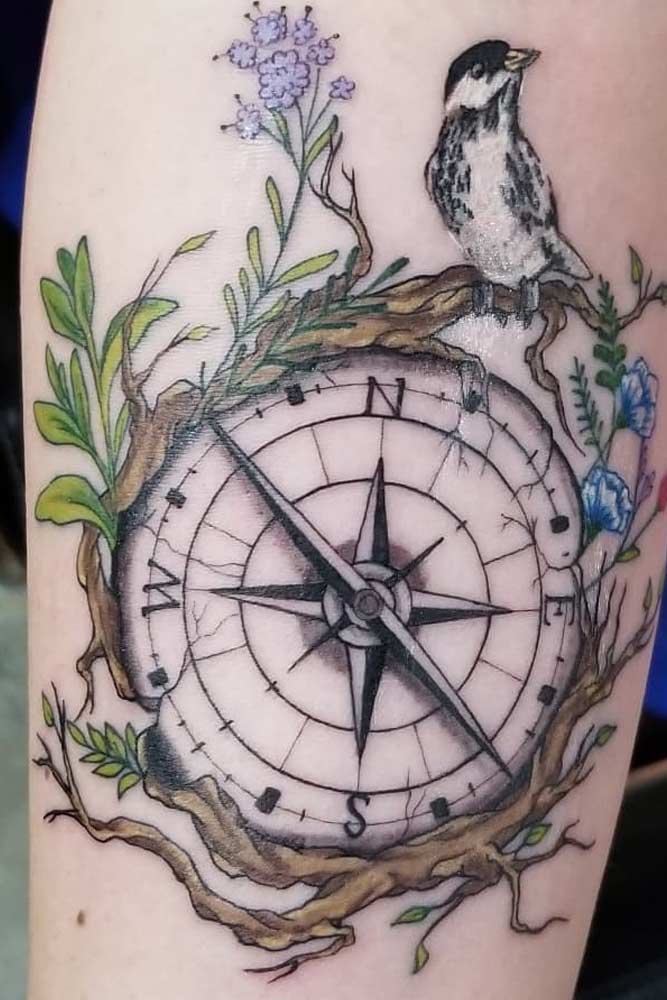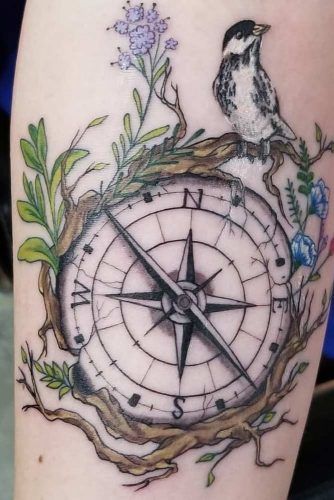 Small Black Compass Tattoo For Leg
Source: piru.tattooer via Instagram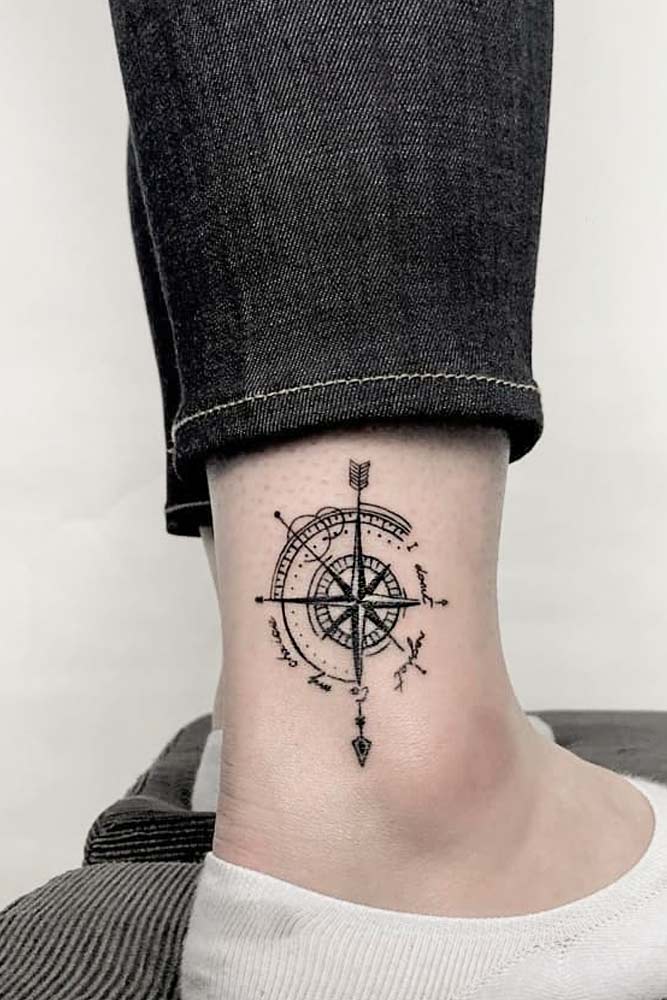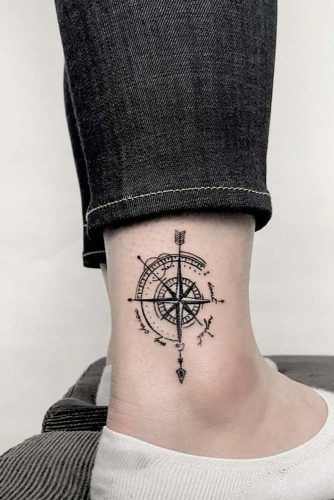 We prepared a collection of the best compass tattoo designs to help you to find the best for you!
Compass Tattoo With Flowers
Source: kelmonsterrr via Instagram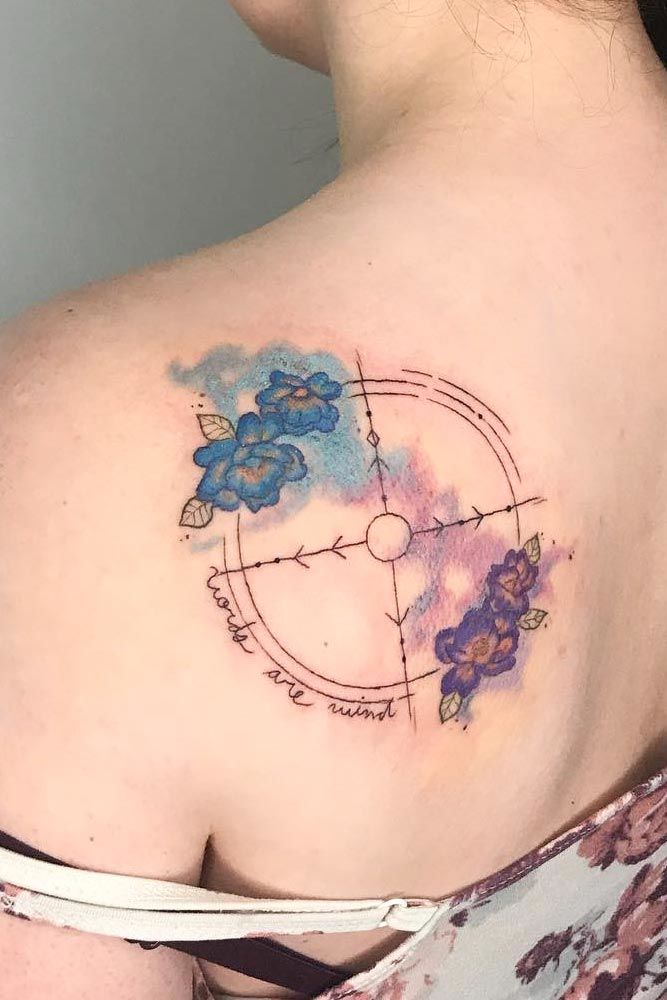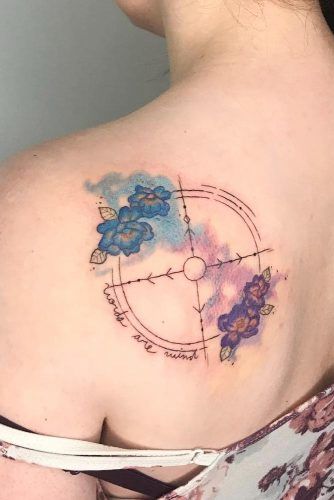 Simple Forearm Watercolor Tattoo
Source: tattoosbyjerrycross via Instagram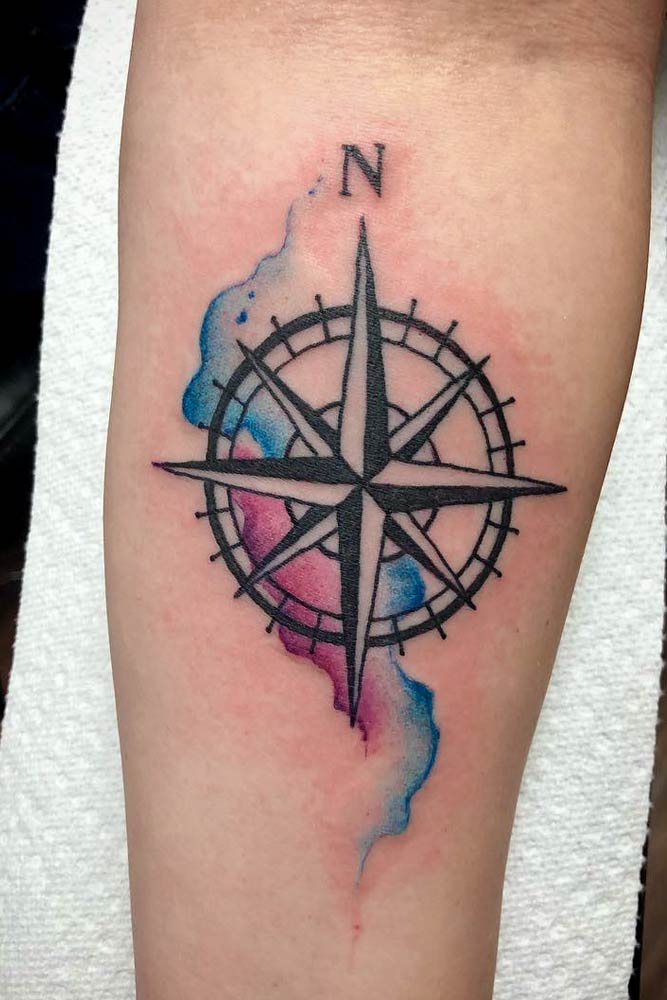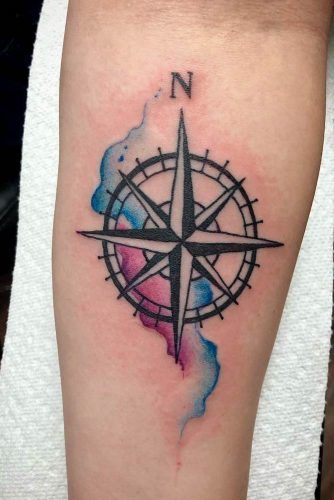 Compass Tattoo With Dream Catcher
Source: haewon_tattooer via Instagram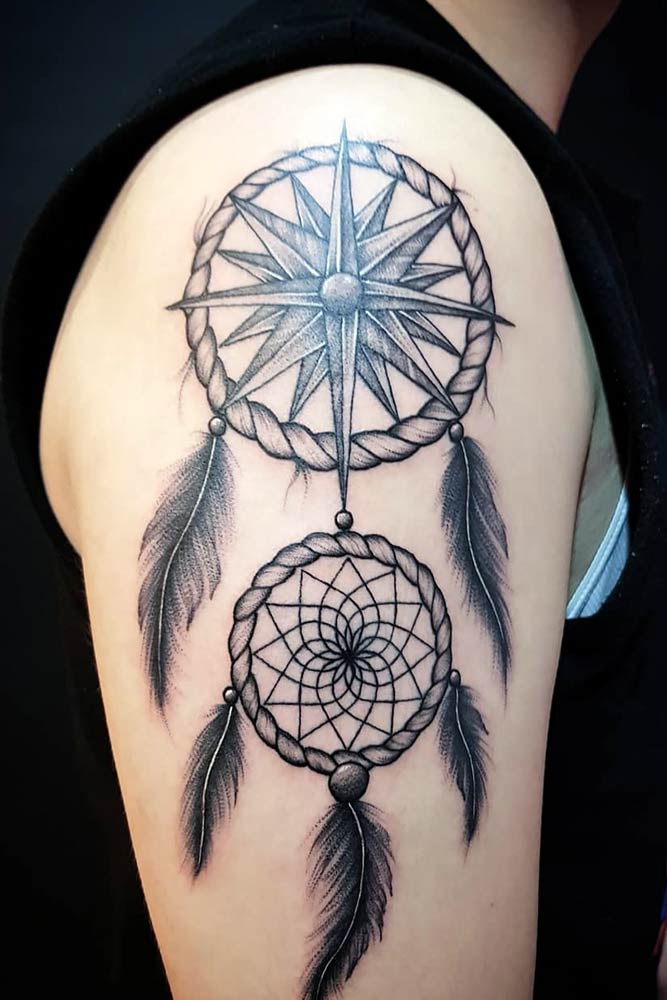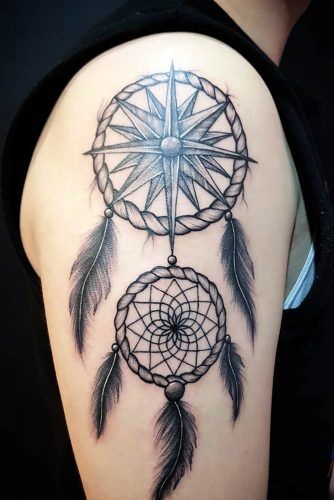 Ornamental And Watercolor Compass Tattoo Design
Source: hellfishtattoo via Instagram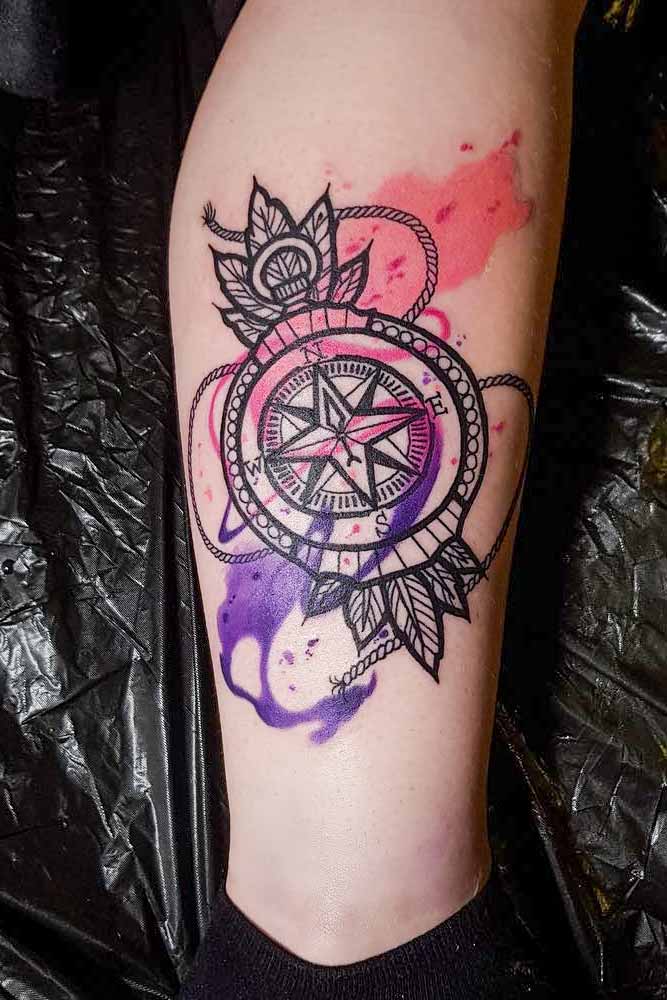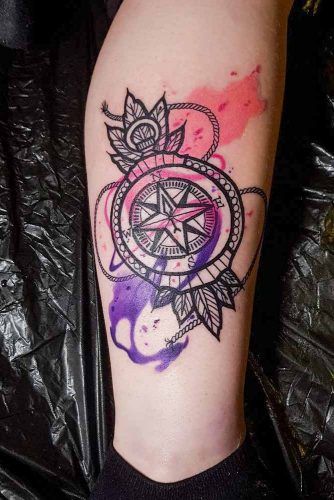 Compass Tattoo With Rainbow Colors
Source: saltoftheearthtattoo via Instagram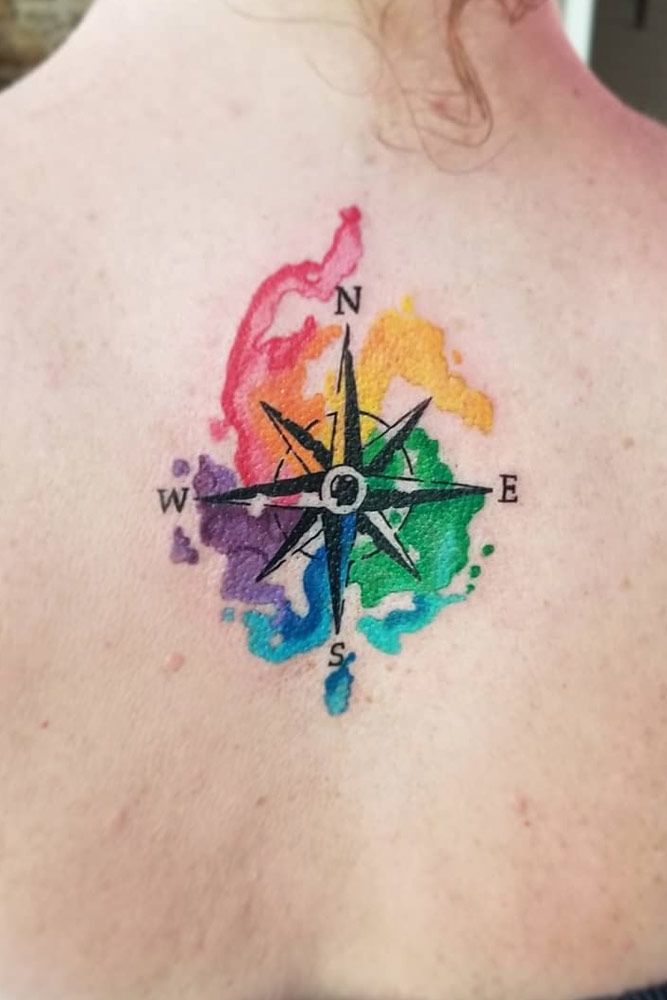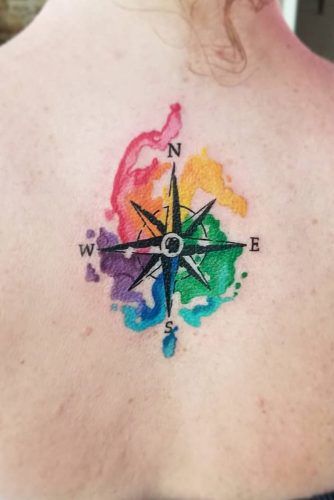 We love that a compass tattoo design can look so different and be so meaningful. It is a perfect option for all of the tattoo lovers as the meaning and the appearance of the designs can be so powerful and good-looking at the same time.