The variety of tattoo ideas never seize to amaze us. They are incredibly many and versatile. However, every tattoo is a commitment you should weigh out properly, especially when it comes to such a large canvas as your back. These days, back tattoos for women are becoming incredibly popular, which is understandable. Yet, if you consider joining the ranks of tattooed folks, you need to be sure that you know every potential downside and critical detail. We will help you succeed with the task effectively and in no time!
*We may earn money from affiliate links on this page. Please check out our disclosure policy for more details.
Find the Right Tattoo Artist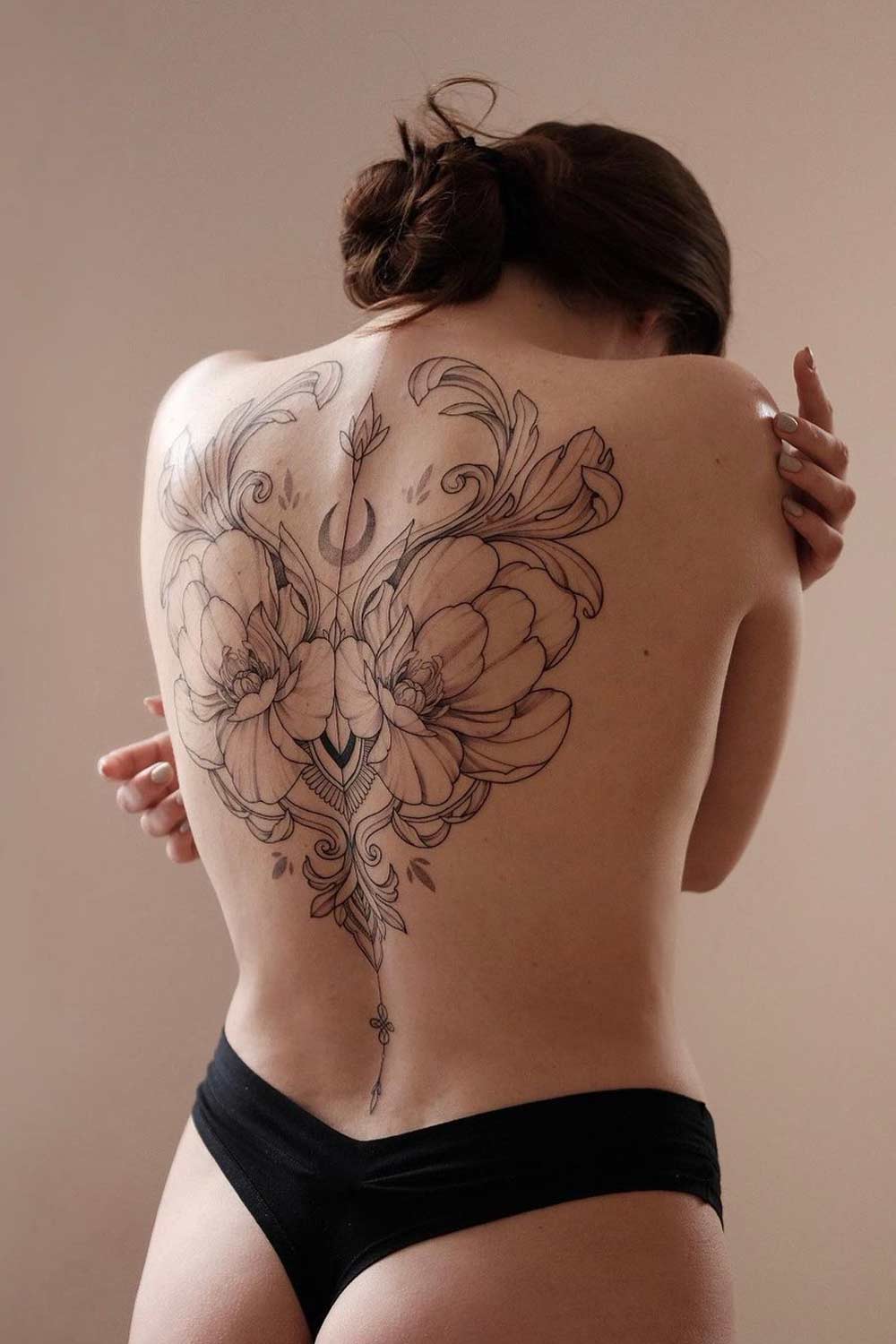 Credit photo: Instagram.com/veronicalilu
Whether these are hand tattoos for women, leg tattoos for women, or back pieces, one of the main things to do is to find a skilled and experienced tattoo artist to fulfil the task. Yet, if with a simpler tat you can book a session with a wider variety of artists, a large piece implies a specialist who is on the same page with you. Often, tattoo artists have a style they prefer to work with, and you should look for one who is trained in yours. Some people prefer floral pieces. Others choose portraits and some stick to geometrical patterns. After you locate the specialist who shows the necessary experience in the style you like, it helps to book a consultation to decide that you understand each other perfectly and then carry on with the tattoo session itself.
Choose the Design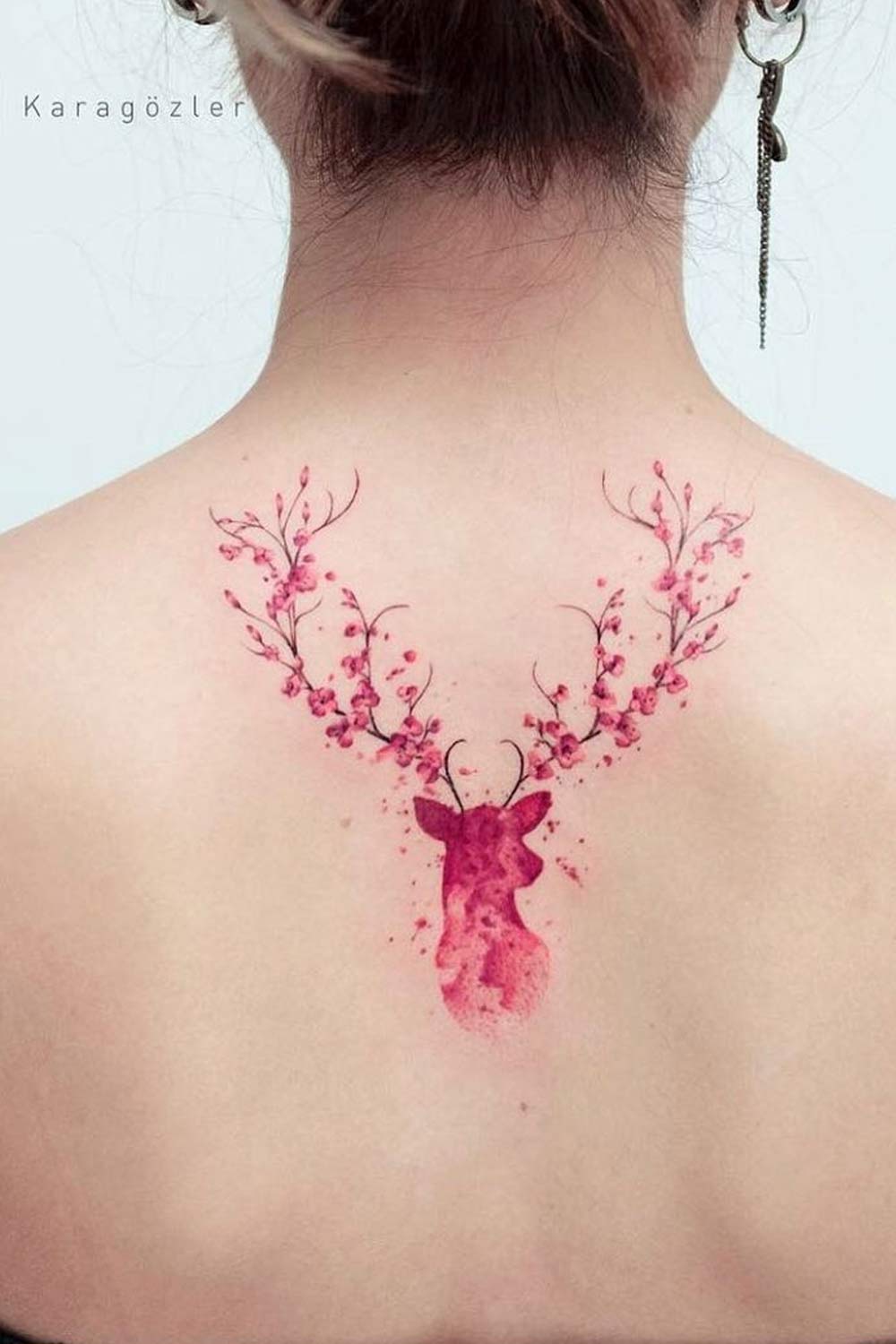 Credit photo: Instagram.com/koray_karagozler
The moment you start browsing through cool back tattoos, you will surely be overwhelmed by the number of designs available. All due to the fact that your aback is the largest canvas to work on. A professional artist would recommend you weigh all the pros and cons of the back design you are about to ink on your body. For starters – it is permanent. However, you may change your mind over the course of years and decide to implement a larger design, but the previous pattern may not leave the opportunity. Thus, it isn't the best idea to start with your back as you are diving into the pool of tattoos. It helps to start with something smaller as you find your personal style.
Size and Placement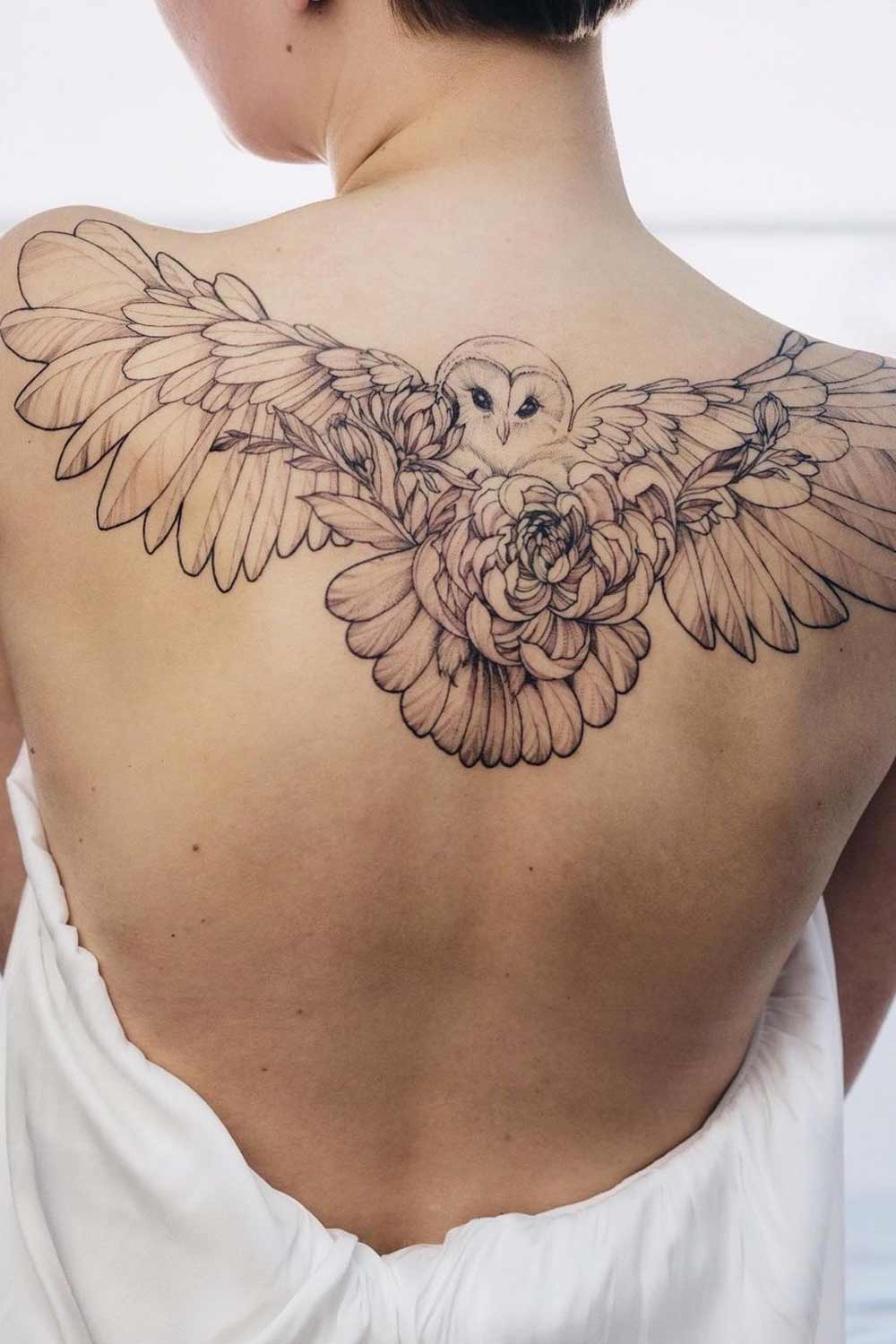 Credit photo: Instagram.com/veronicalilu
Another vital factor in evaluating before you schedule your séance would be where and how large the piece should be. You can choose from lower back tattoos for women, full back tattoos for women, and upper back tattoos for women. Each area comes with a set of benefits and drawbacks, but in the majority of cases, it is a matter of personal style and taste. Yet, you should know that some places would hurt more than others, so you should inquire about that before finalizing the decision. Keep in mind that your daily activities, work, and other tattoos can predetermine the size and placement. In either case, the new tat should be in perfect sync with all the other potentially involved elements.
Back Tattoo Ideas for Women
Looking for inspiration for your next tattoo? We've got you covered with these stunning back tattoo ideas for women. From intricate patterns to simple designs, there's something here for everyone.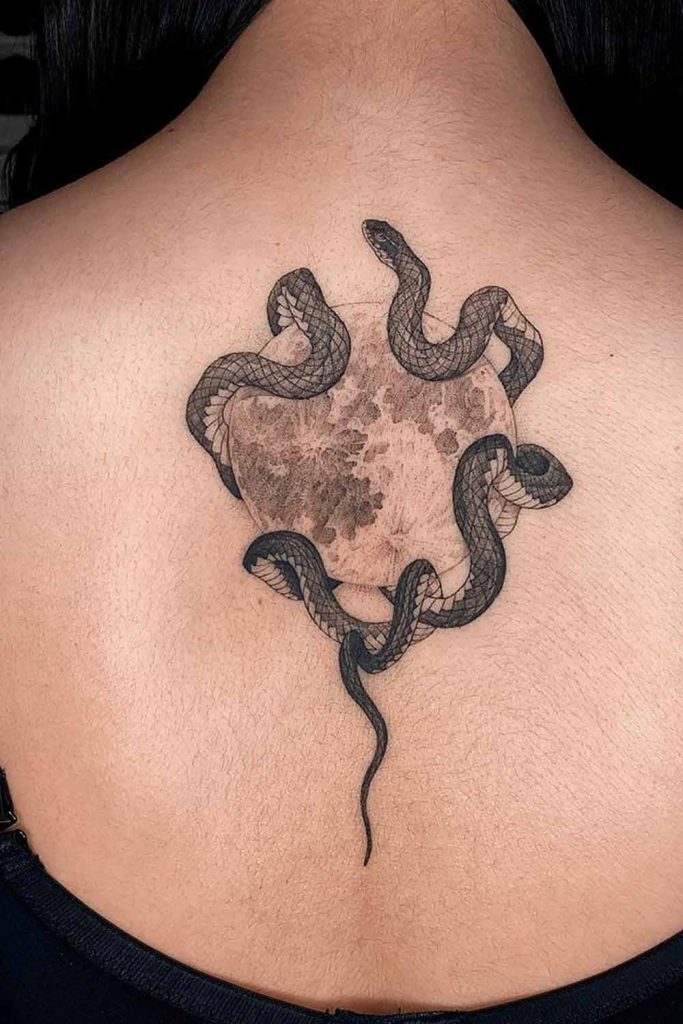 Credit photo: Instagram.com/ehae.ink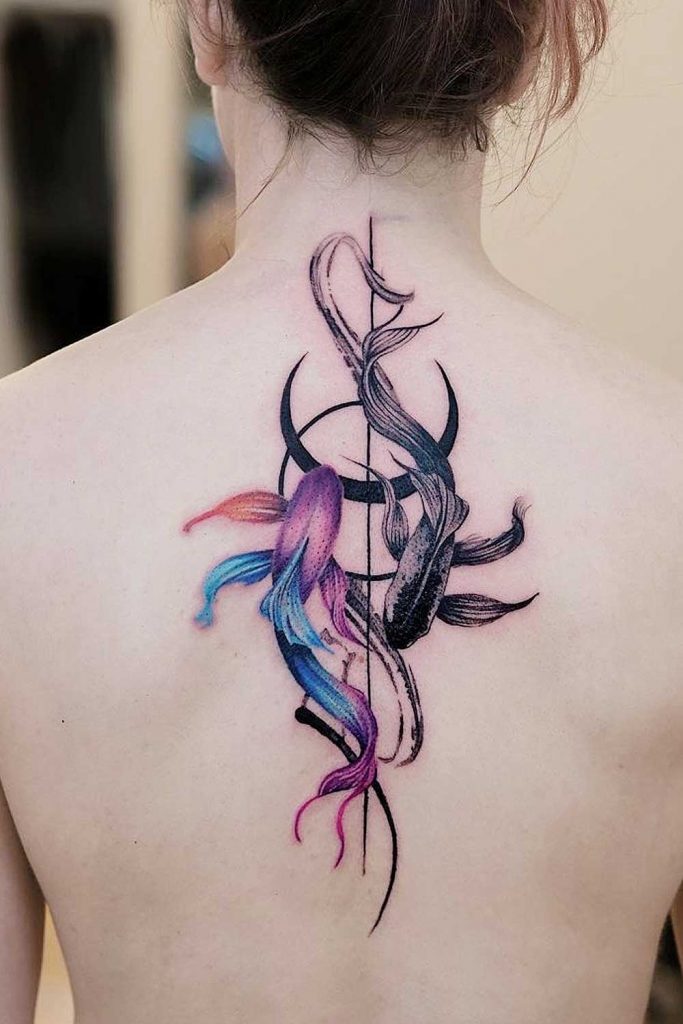 Credit photo: Instagram.com/koray_karagozler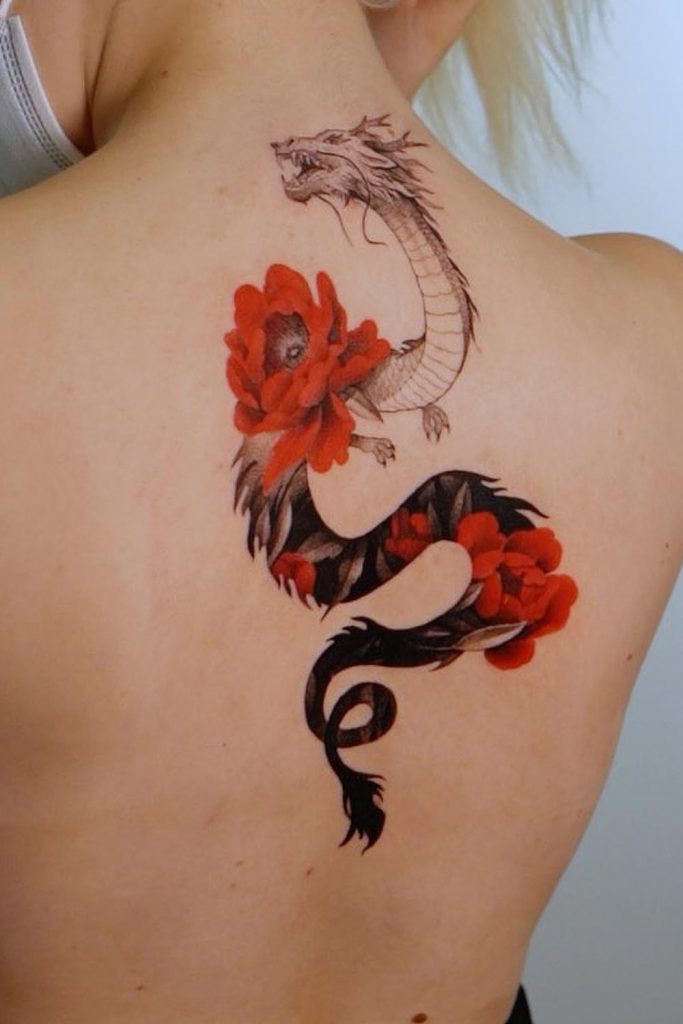 Credit photo: Instagram.com/lukovnikovtattoo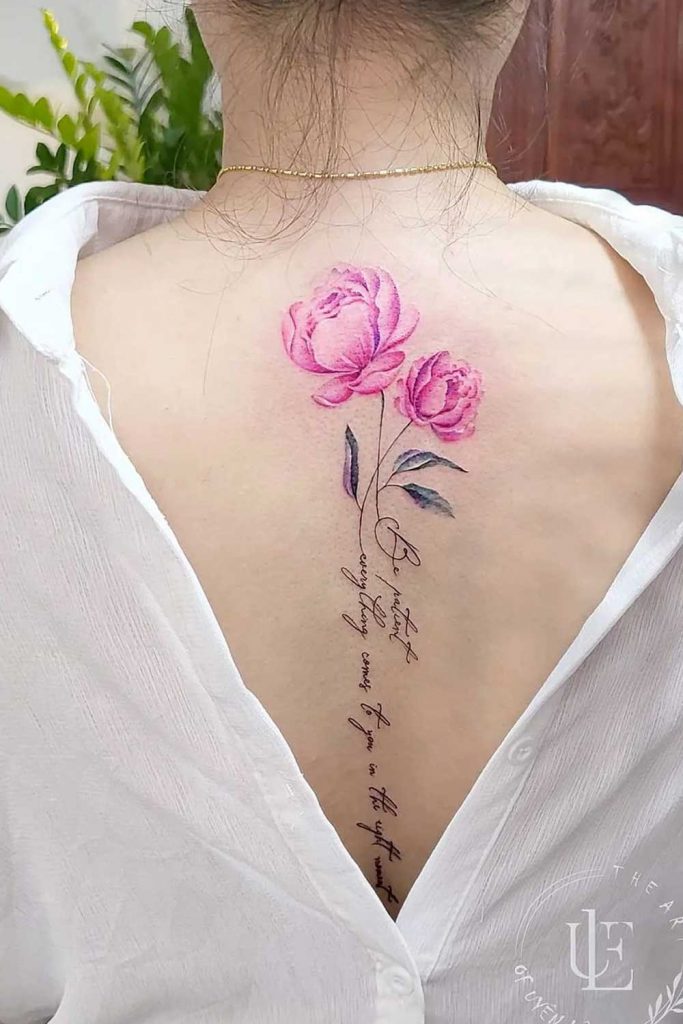 Credit photo: Instagram.com/uyenle.tattoo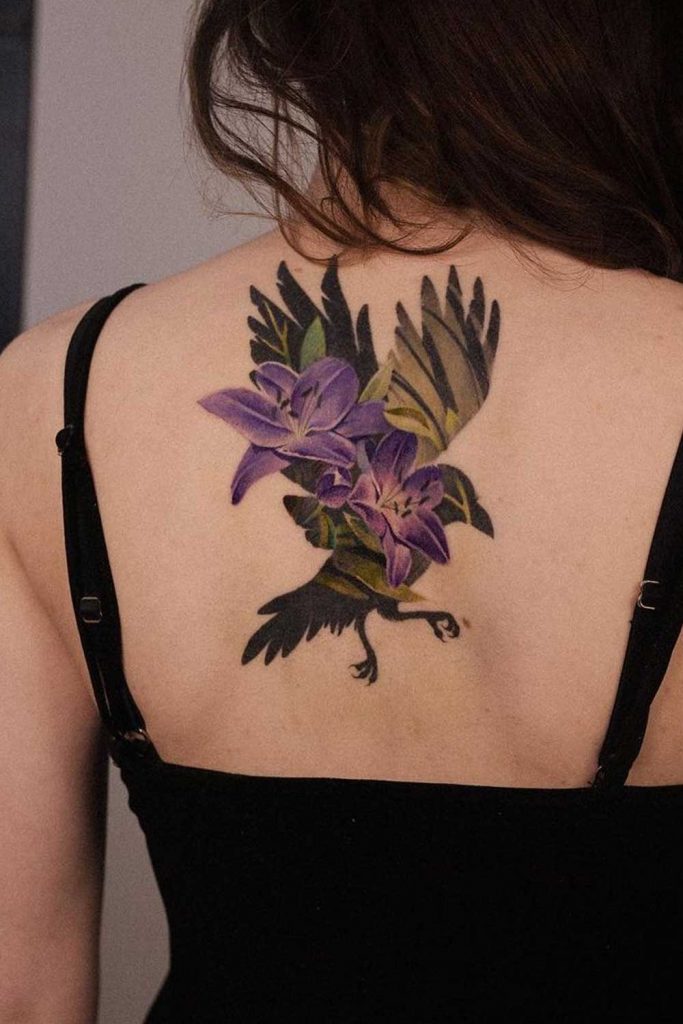 Credit photo: Instagram.com/lukovnikovtattoo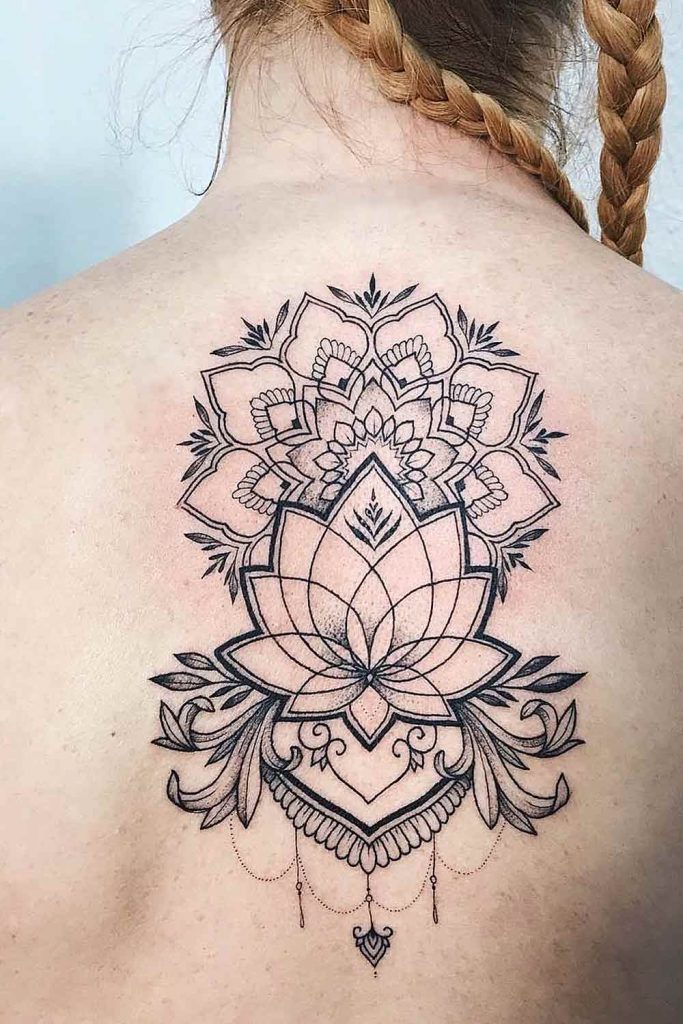 Credit photo: Instagram.com/veronicalilu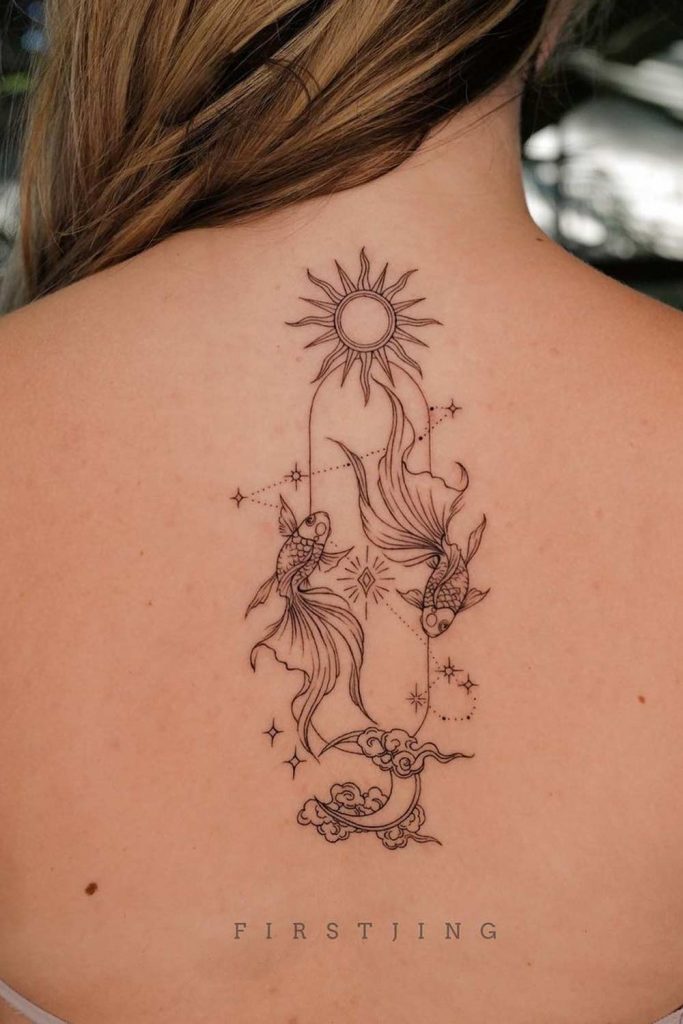 Credit photo: Instagram.com/firstjing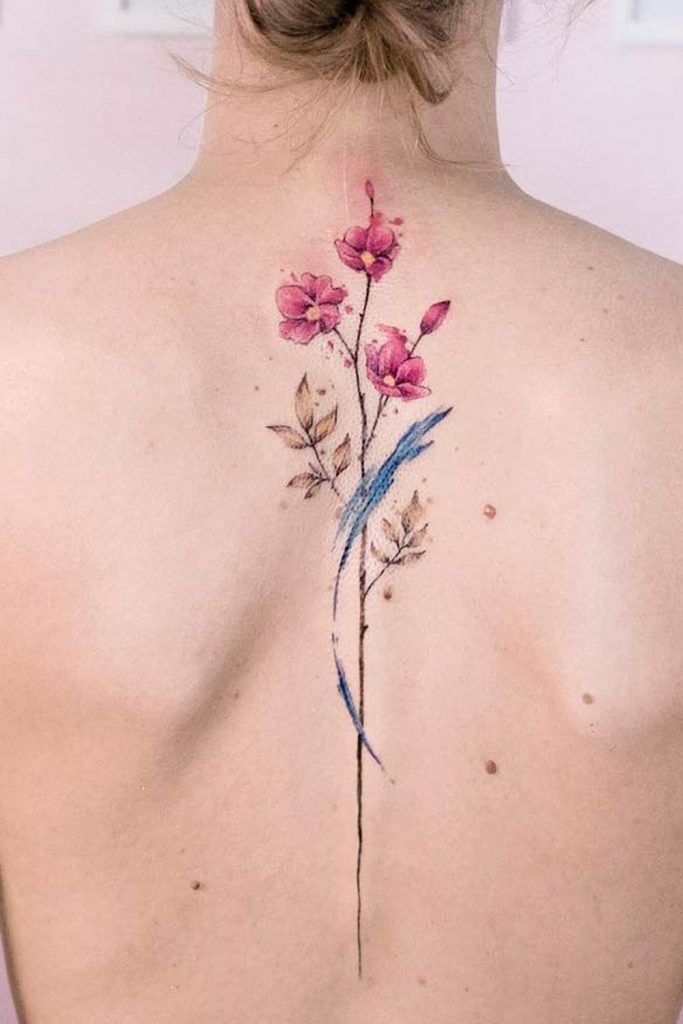 Credit photo: Instagram.com/koray_karagozler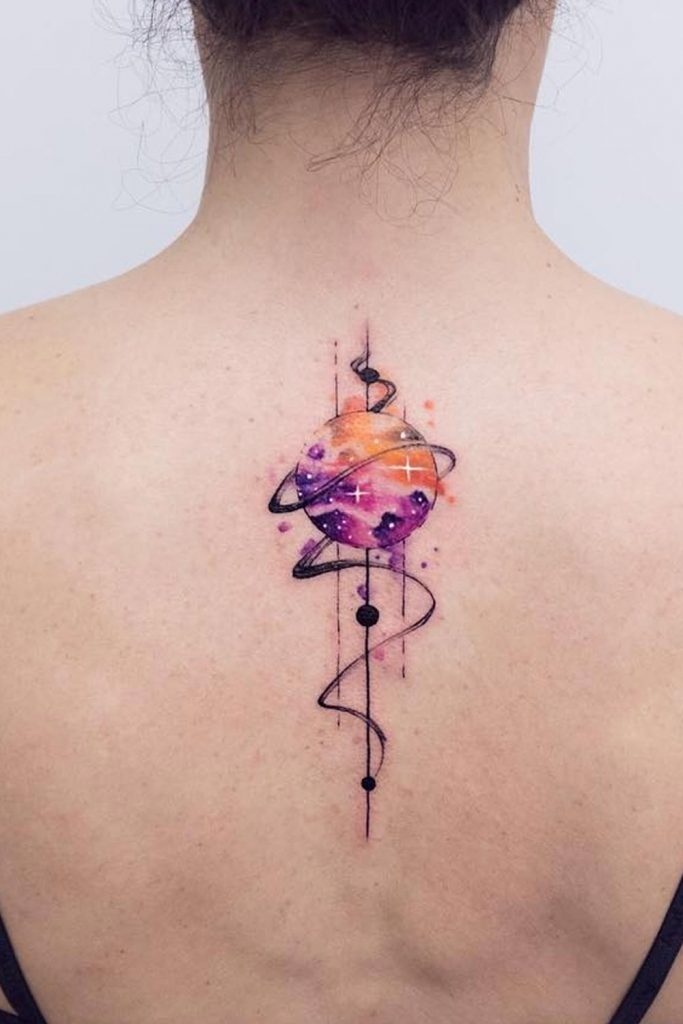 Credit photo: Instagram.com/koray_karagozler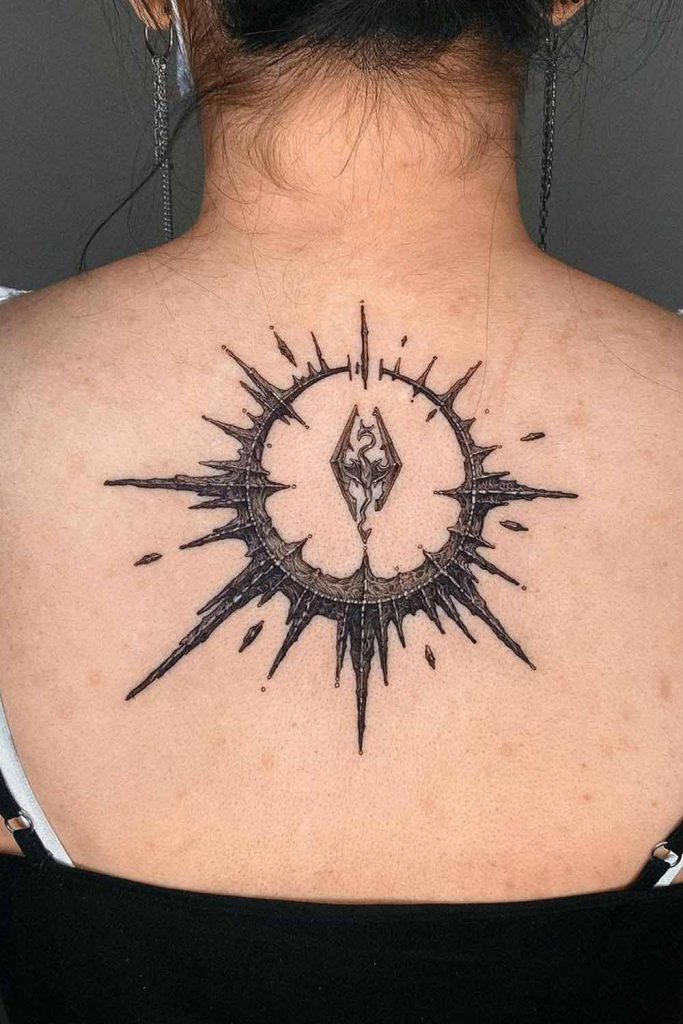 Credit photo: Instagram.com/ehae.ink
Average Costs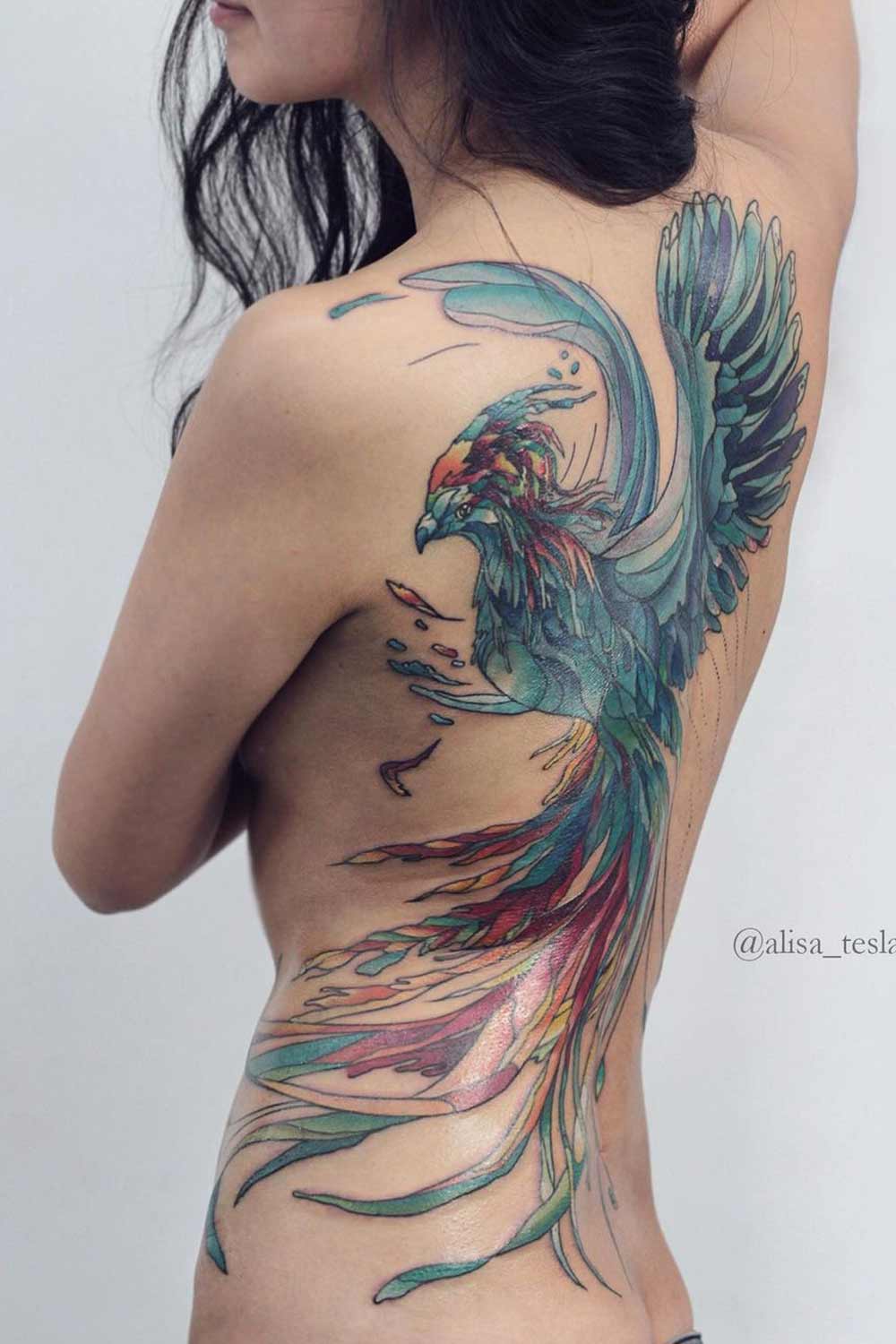 Credit photo: Instagram.com/alisa_tesla_art
It is difficult to compare forearm tattoos and back shoulder tattoos for women in terms of different aspects, cost included. No artist will tell you the precise cost for the back piece since it depends on many aspects. Firstly, the size of the design matters. While a small tat may cost around $200, a full-back coverage ranges between $200-$5000 and higher. You should realize that a black outline will cost less than a complete colored piece. Lastly, every artist has a fee that they decide on personally. The more requested the artist is, the more expensive their services will be.
Pain Level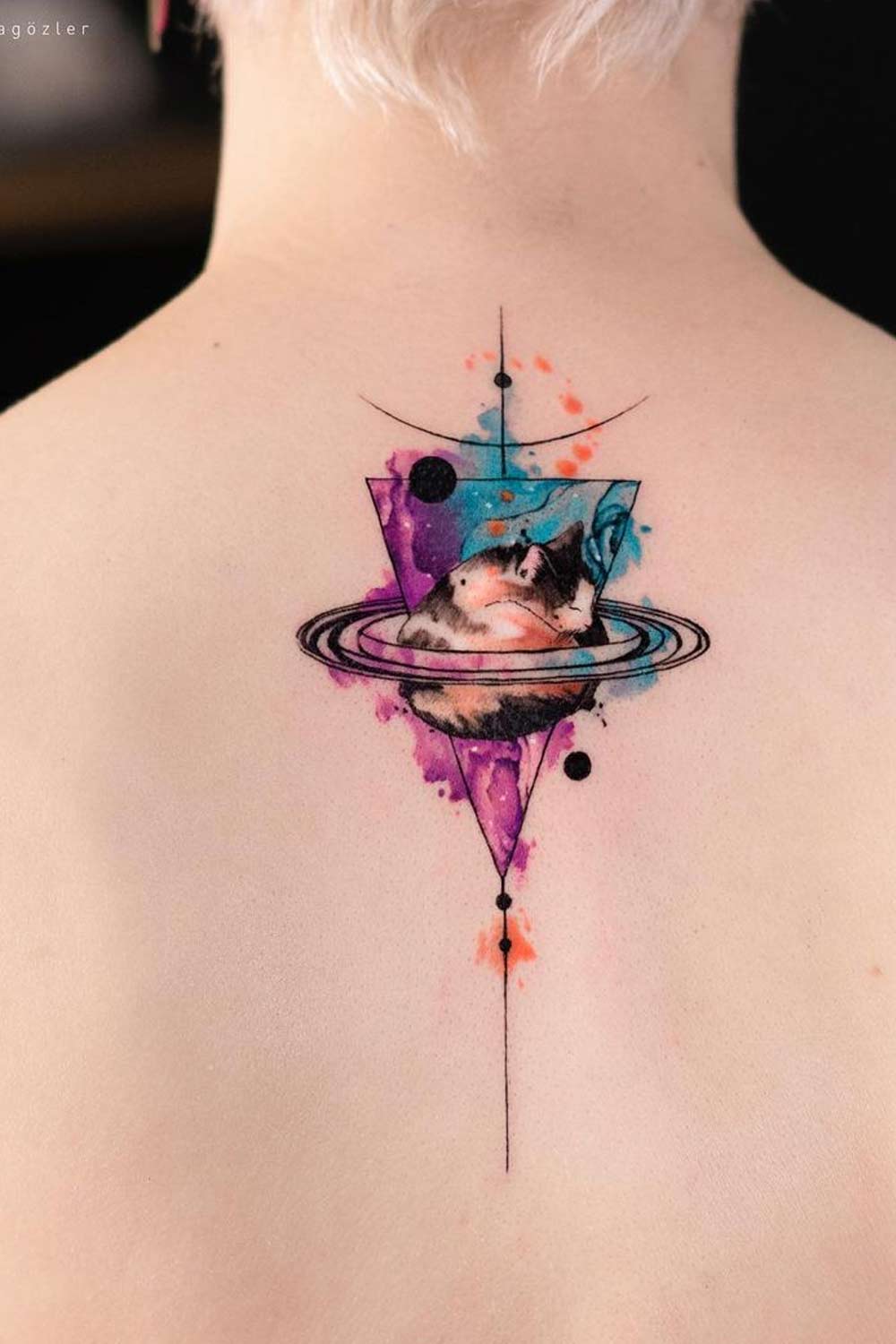 Credit photo: Instagram.com/koray_karagozler
With sexy back tattoos for women in mind and a salon to book, an appointment at you may still be reluctant as to whether to get the tat because of the pain. All tattoos hurt, and that is the statement. However, some body parts are less pain sensitive than others. For instance, the back of neck tattoos and spine tats are quite painful since there is little muscle in the area. Yet, the rest of the back will hurt, ranging to moderate pain. Nevertheless, you should consider your personal sensitivity before deciding on unique back tattoos womens.
Back Tattoo and Epidural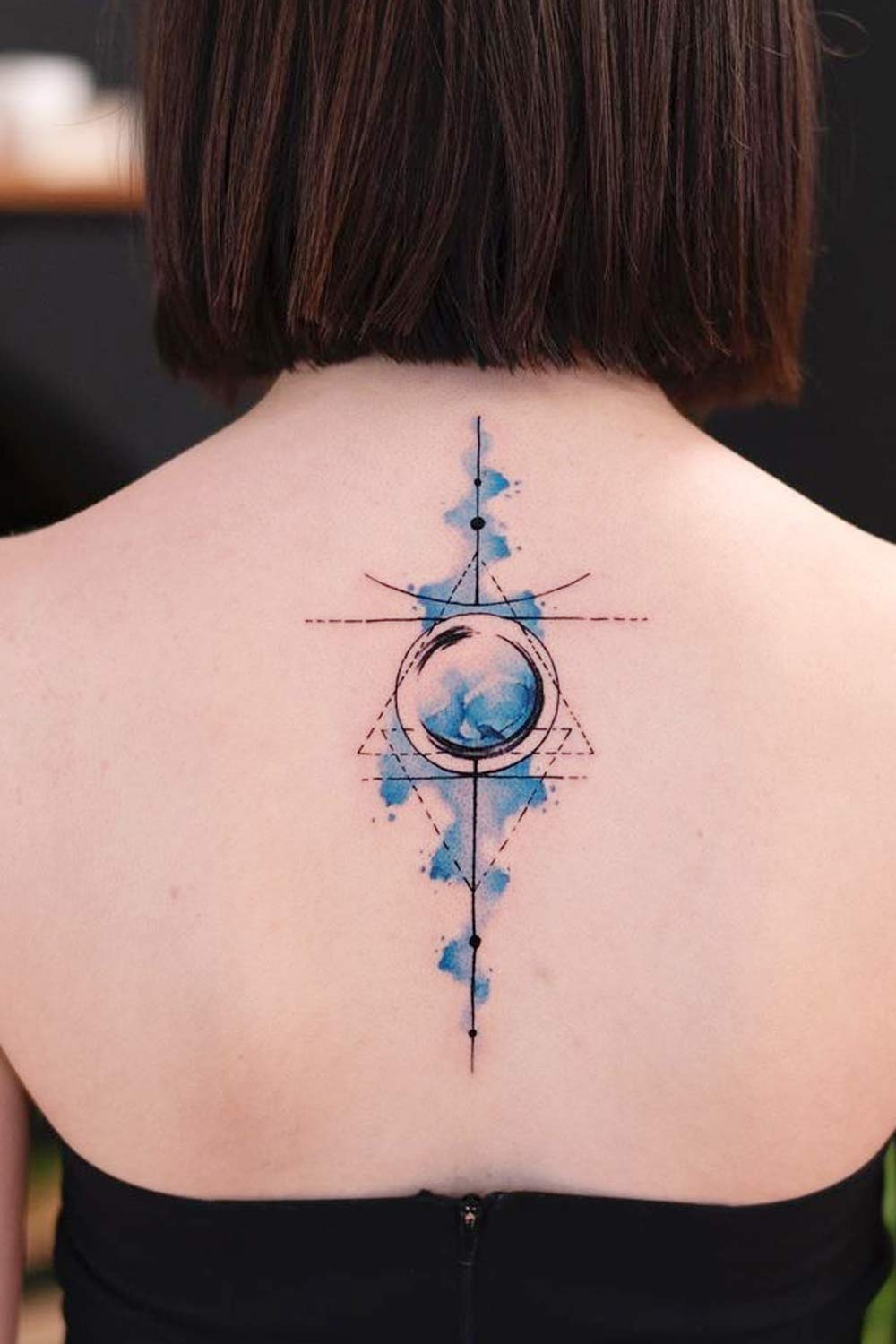 Credit photo: Instagram.com/koray_karagozler
There has been a rumor that it is impossible to ask for an epidural with female back tattoos. In case you don't know what an epidural is, it is an anesthetic procedure used to ease the labor pain by the meds through your spine. With that in mind, there has been an ongoing debate as to whether a tattooed woman can get it without getting some ink into the spine. So far, there is no proof that your ink can interfere with the procedure as long as it is fully healed and the doctor uses the ink-free spot. Besides, the major concern has been dedicated to lower back tats. All the other parts of the back are obviously out of the question.
Back Tattoo and Acne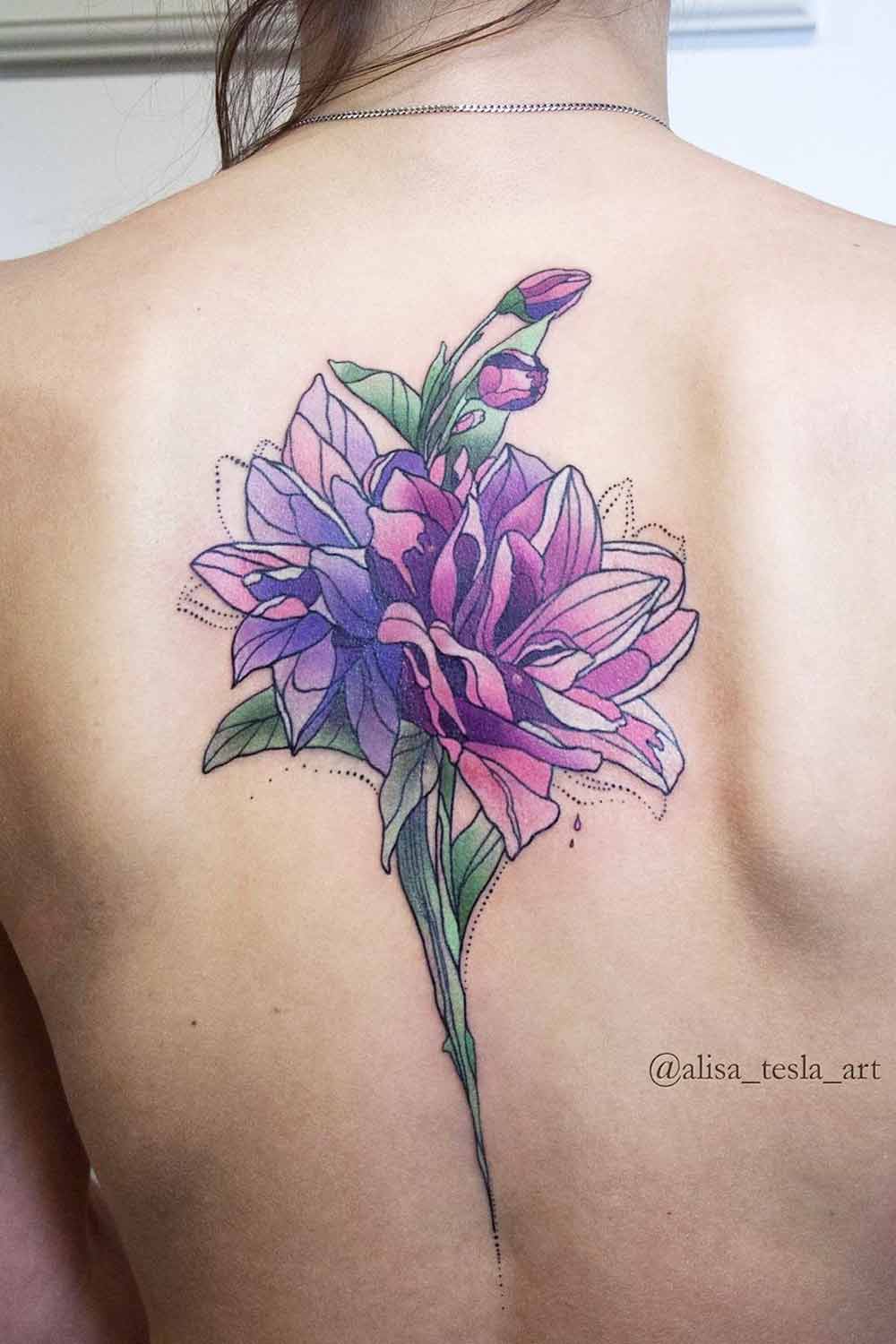 Credit photo: Instagram.com/alisa_tesla_art
You may have to reconsider getting full back tattoos if your back is covered with acne. One of the main reasons for that is that acne will bleed during the session, and it causes extra discomfort for the artist. On top of that, your tattoo will heal poorly because of the acne. So, you may want to stick to another acne-free spot. However, if the acne appears on your back after the ink is done, there is nothing to worry about as long as you don't squeeze and scratch the pimples.
How to Care About Back Tattoos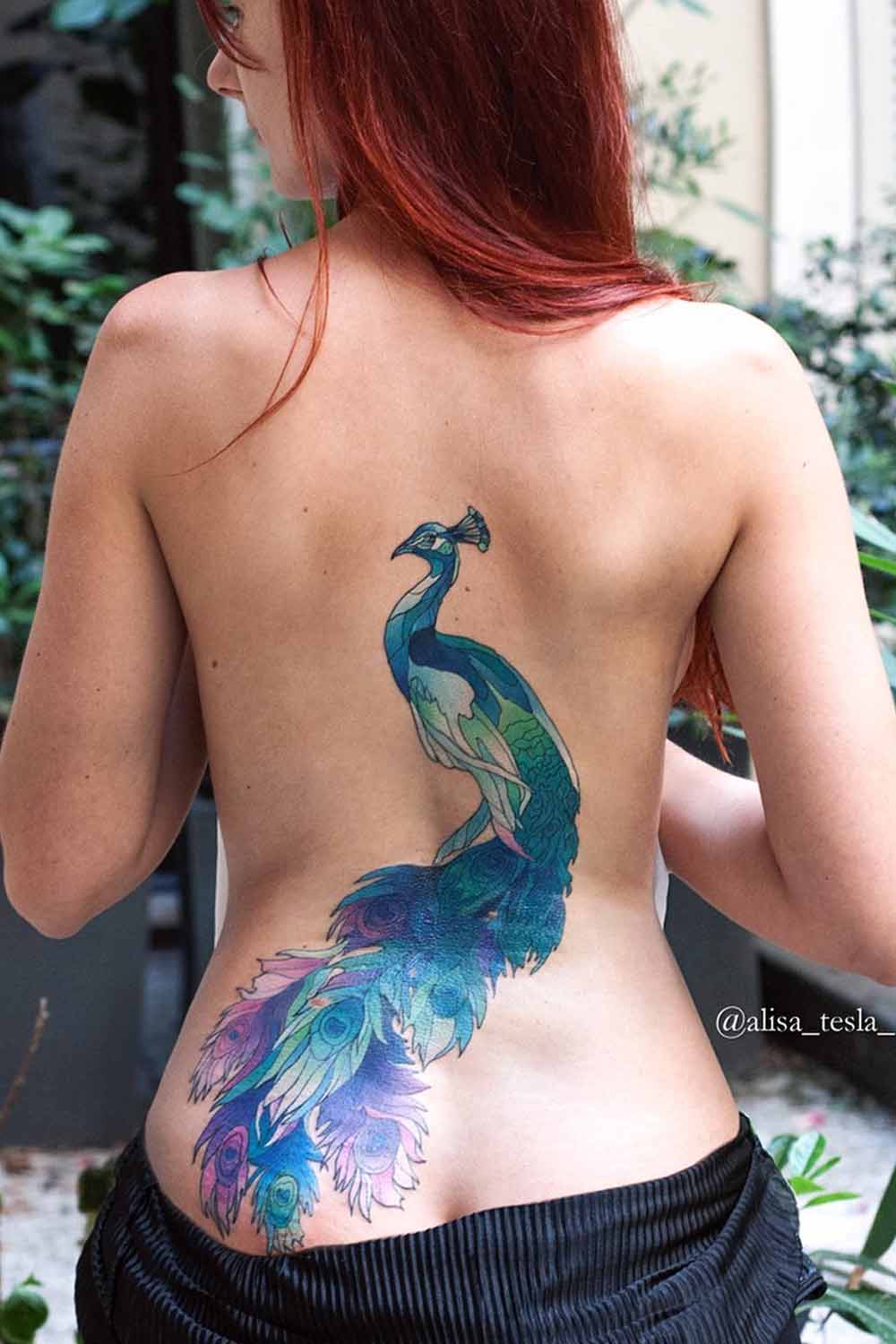 Credit photo: Instagram.com/alisa_tesla_art
No matter if these are small back tattoos, upper back tattoos, or lower back tats, you have to follow your aftercare routine precisely so that the design heals well. There are a few tips you can add to your to-do list after you get a back tattoo:
Don't remove the plastic or foil coverage for as long as the tattoo artist recommends it.
Wash your tattoo daily but without harsh care products and scrubbing.
Keep away from pools, saunas, lakes, and swimming in general. The same refers to sunbathing.
Wear loose and pleasant clothes, at least when it concerns your back.
Moisturize the tattooed area well and often.
Back tattoos for women come in all colors, shapes, and sizes. However, no matter how insatiable the urge to get one is, you should weigh all the pros and cons and schedule a consultation with an artist to finalize your decision.
Back Tattoos for Women: FAQ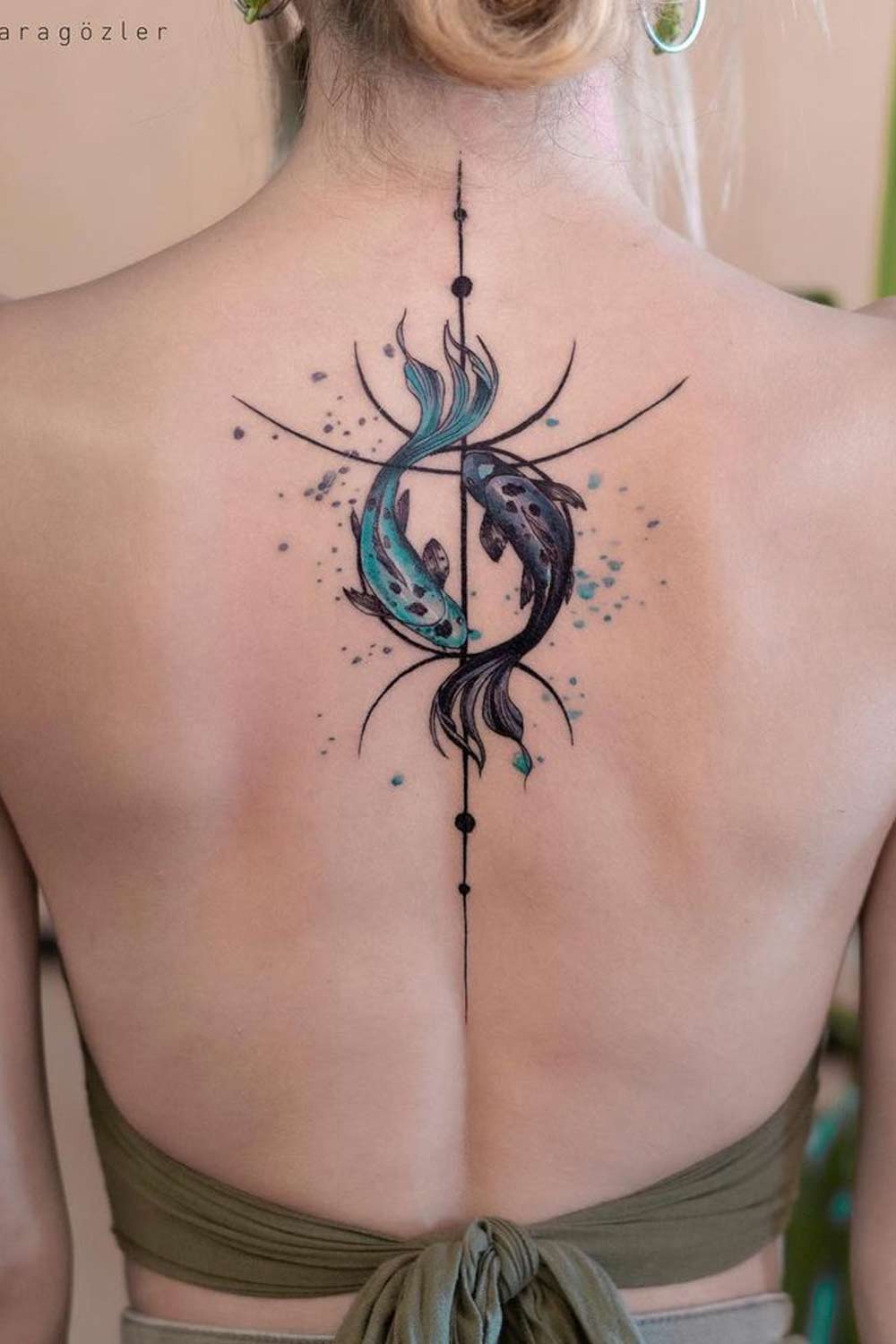 Credit photo: Instagram.com/koray_karagozler
Are back tattoos a good idea?
Back tattoos women are popular for a reason. Your back is the largest canvas of all. If you have a multi-element piece in mind, then it is surely an excellent placement to consider. Besides, you can always keep the tat hidden from prying eyes.
How painful is a back tattoo?
The back isn't the most painful area to get a tattoo on, except for the spine. The spine is the most painful region, while the rest of the back ranges on the scale from painless to moderate pain.
What does a back tattoo represent?
Depending on your design, you can breathe an individual connotation into your tattoo.