It is not a secret that every person is special and unique. However, many people choose various tattoo ideas to emphasize their individuality and style. Among various themes and subjects, a dedicated zodiac sign tattoo takes up a significant part. Just like each and every one of you, all zodiac signs carry a particular meaning that may coincide with your view on the world and life path. If you have been thinking about inking your sign on the body but seem to lack some inspiration – you have come to the right place!
*We may earn money from affiliate links on this page. Please check out our disclosure policy for more details.
Aries Tattoo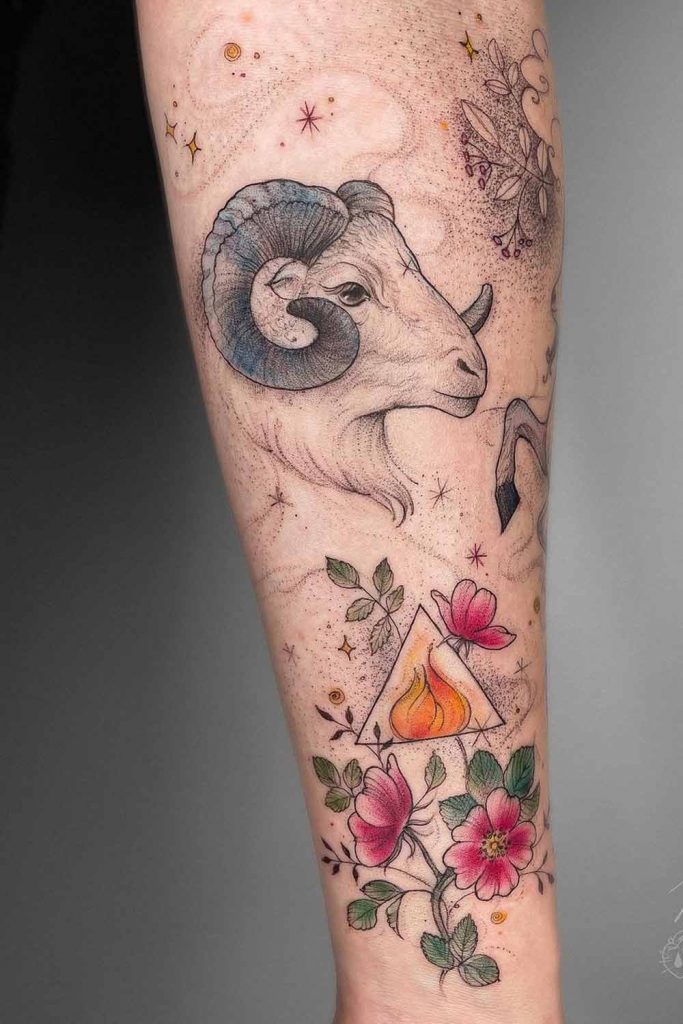 Credit photo: Instagram.com/neskatattoo
Aries is a complicated sign, and so are those born under it. The Ram is known for its stubbornness, straightforwardness and compassion. Combining the power of the Fire element and the war-oriented vibe of the planet Mars, Aries are eager to take on challenges, the more difficult – the better. Yet, Aries folks are optimistic and can deal with the most tiresome tattoo session with as much as a single wince and no complaints at all.
If you are interested in a dedicated Aries Tattoo, make sure to spice that Ram up with something fiery red. Cheers to new challenges and fresh starts!
Taurus Zodiac Sign Tattoo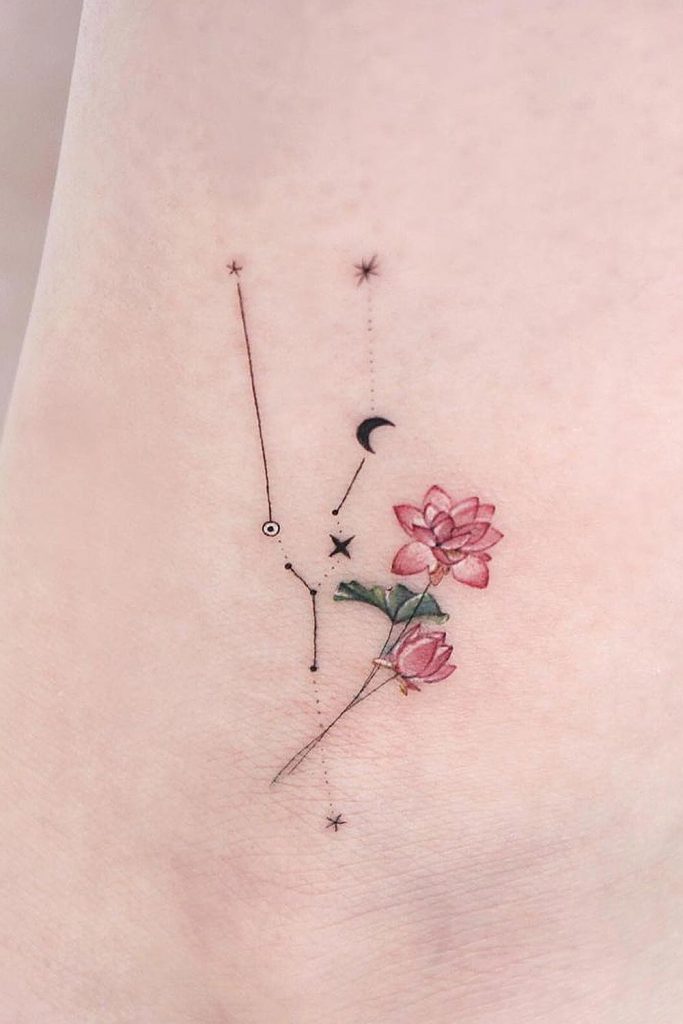 Credit photo: Instagram.com/tattooist_greem
A Taurus tattoo will always reflect the beauty these people are inclined to appreciate. There are numerous Taurus tattoo ideas to brood upon, but the mixture of flowers and cantillations often wins the chase. Unlike others, Taurus will surely want to have the design in constant view, no matter what others say or think about it. Besides, any Taurus is ready to commit, and a tattoo is one of the modern types of commitment that some people don't fully appreciate.
Gemini Tattoo Idea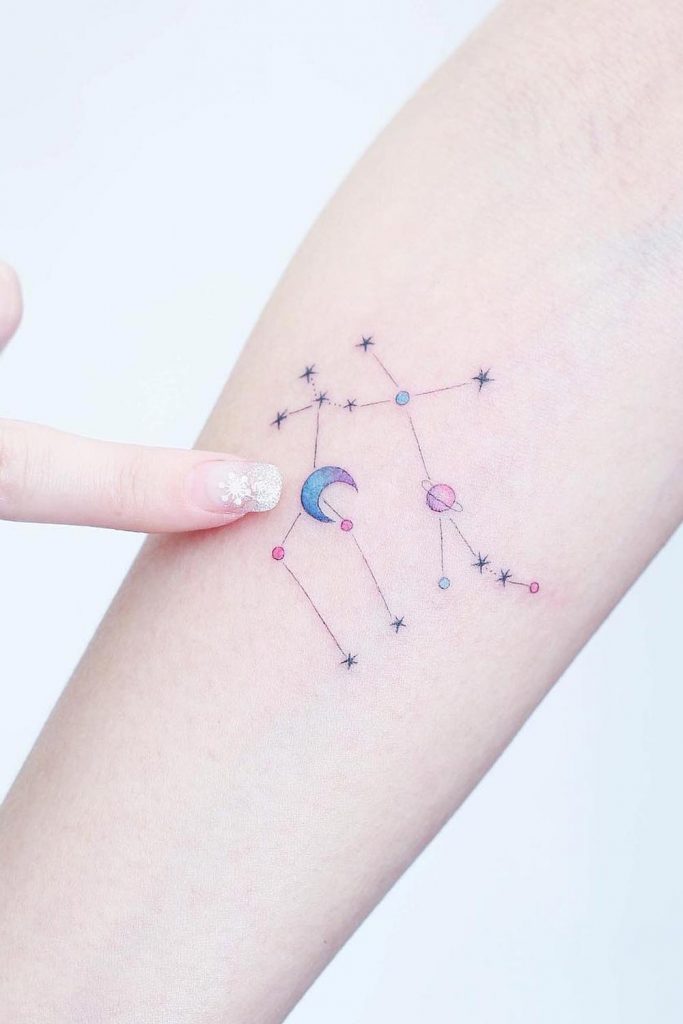 Credit photo: Instagram.com/mini_tattooer
The trick with Gemini lies in trying to figure out which personality is at the wheel today. Just as artistic and creative as these people are, so unpredictable they can be. Thus, a perfect Gemini tattoo would be the one emphasizing their duality and creativity. Among those Gemini tattoo ideas that are not to be regretted, the industry experts point out a stellar view of the zodiac sign with different alterations and embellishments.
Cancer Zodiac Sign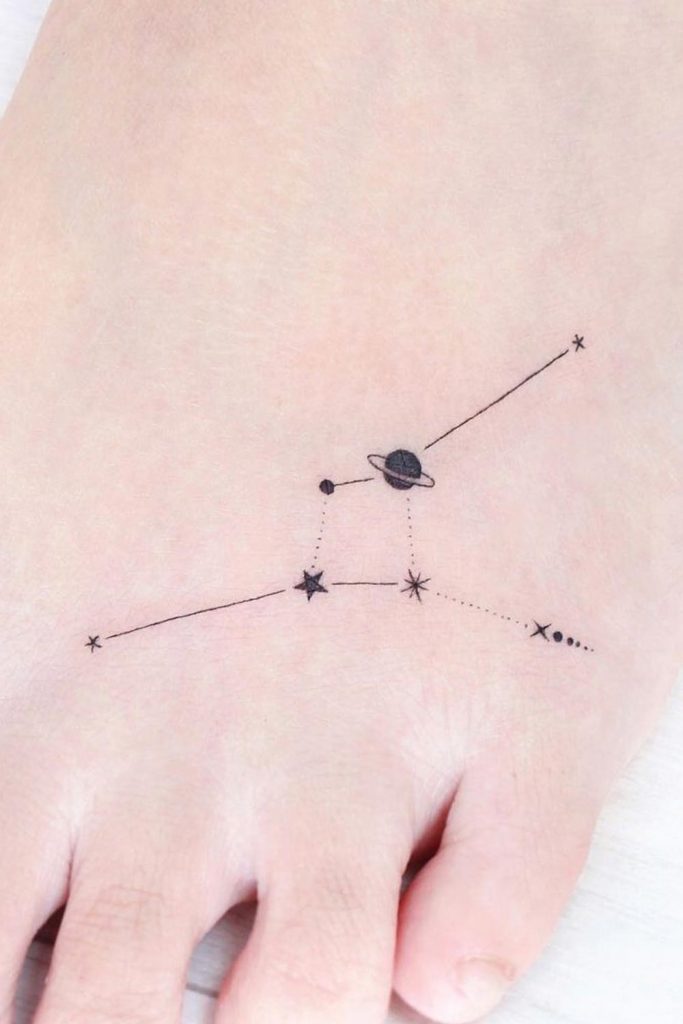 Credit photo: Instagram.com/tattooist_greem
Cancers are probably the most sentimental signs of all. They are incredibly loyal and devoted. Family ties are usually among the most critical things in their lives. While looking for a suitable Cancer zodiac tattoo, these people want to ensure that it is not offensive to others. You will often find a Cancer tattoo hidden so only close ones can view it. Thus, the option for something small but meaningful is what you should aim at.
Leo Tattoo Designs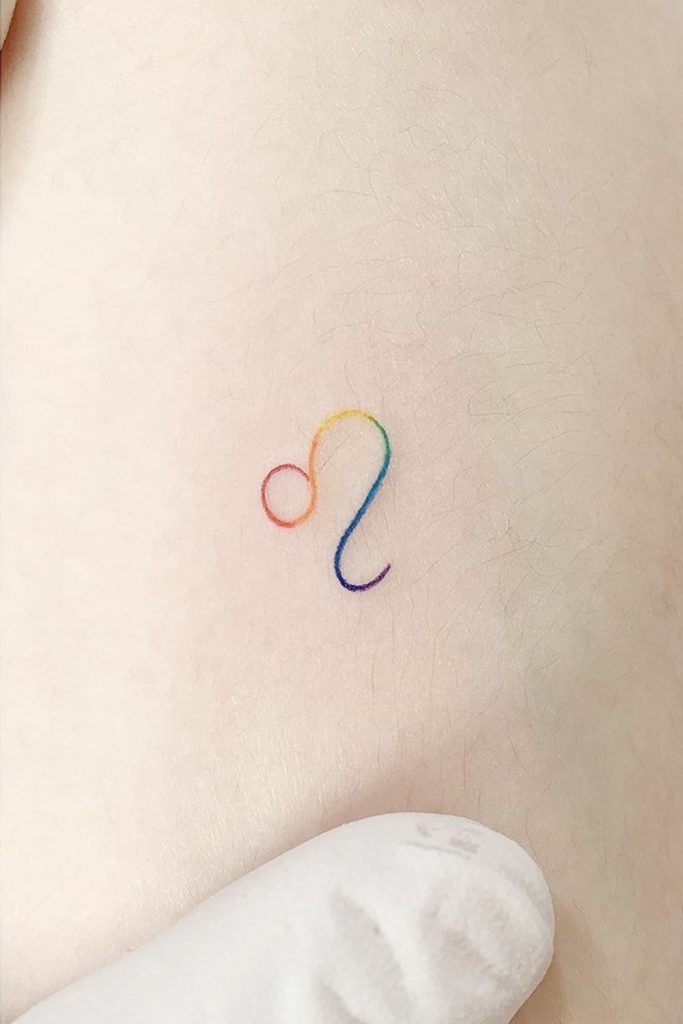 Credit photo: Instagram.com/playground_tat2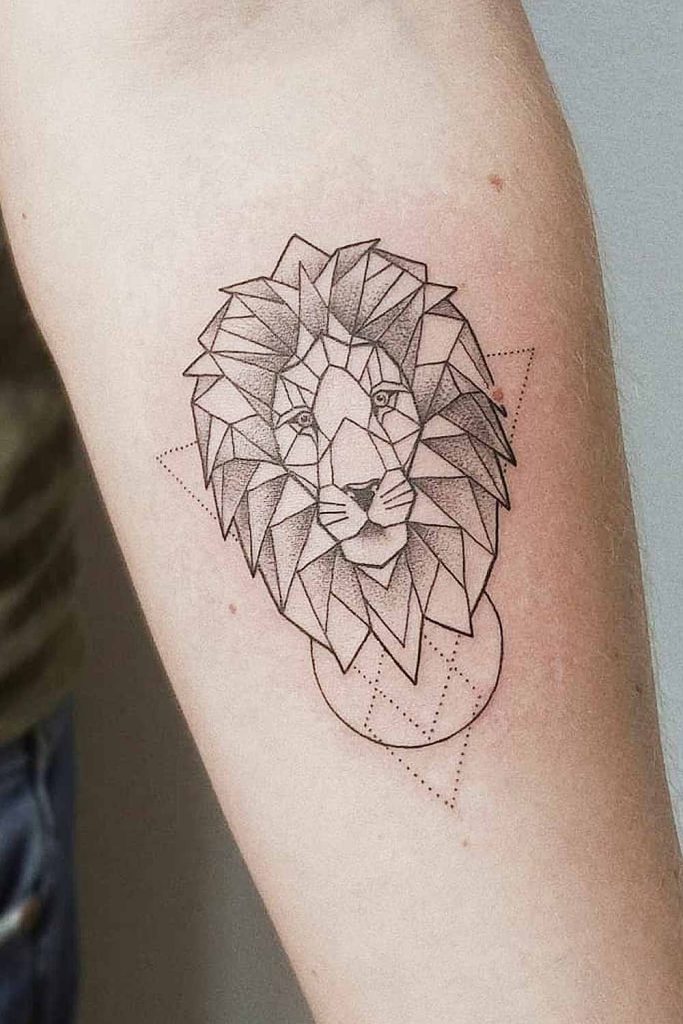 Credit photo: Instagram.com/irenebogachuk
If you are looking for a Leo tattoo, the list of Leo tattoo ideas can be pretty much endless. People born under the sign are incredibly strong, proud and passionate. Thus, they are not afraid of showing their tattoos off. The most involved theme when it comes to the zodiac would be the sign of the animal encoded in the name. But that's not all. Bright colors, solar symbols and zodiac signs are to be involved too. To put it simply, Lions rarely go for something small, giving a vast canvas for a tattoo artist to work with.
Virgo Tattoo Ideas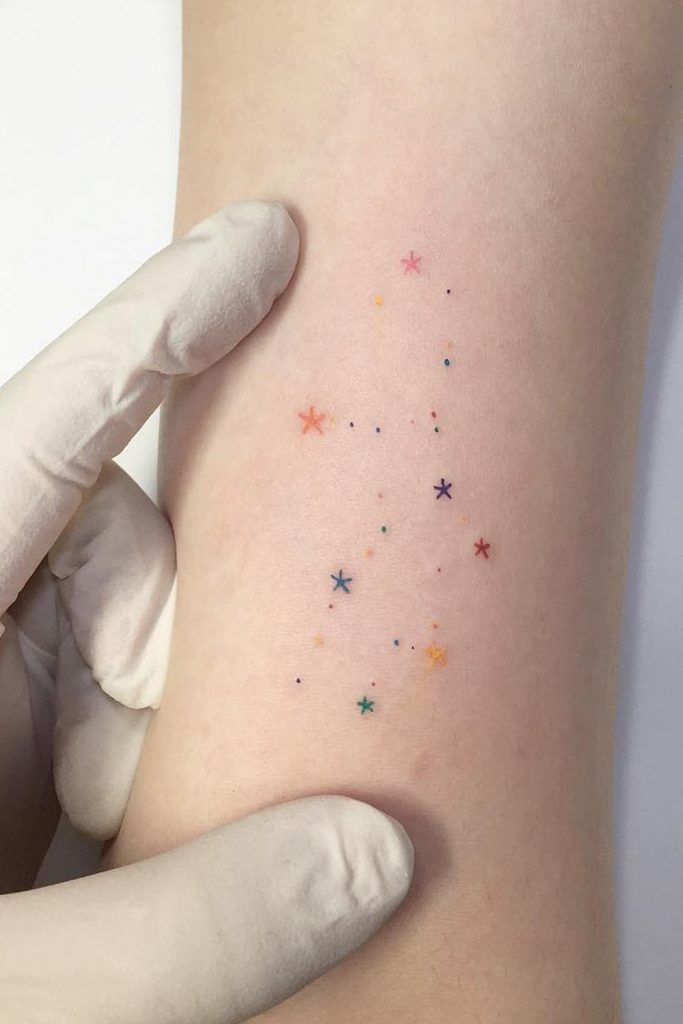 Credit photo: Instagram.com/playground_tat2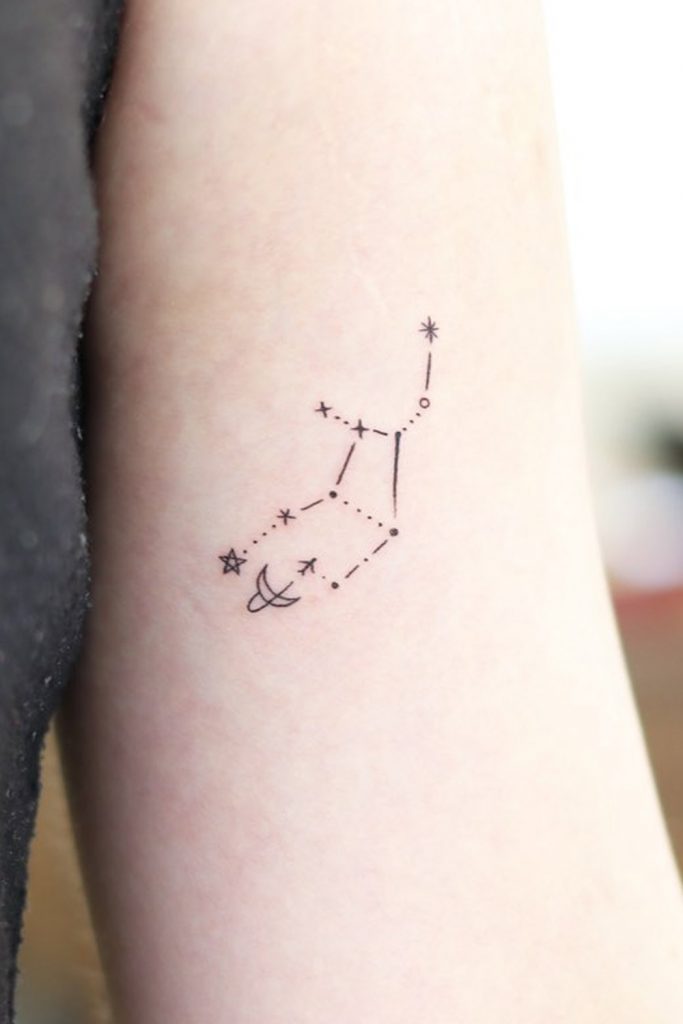 Credit photo: Instagram.com/wittybutton_tattoo
Tales are being told about hard-working Virgos. However, aside from the hard-working presets, people born under the sign are intelligent and kind. They like to surround themselves with beauty and art. That is why any Virgo tattoo would be a perfect symbol of something utterly elegant and beautiful.
You will often come across motivational scripts, flowers and the night sky among different Virgo tattoo ideas. Sometimes, mixing all of the above is skillfully transformed into a tattoo masterpiece.
Libra Tattoo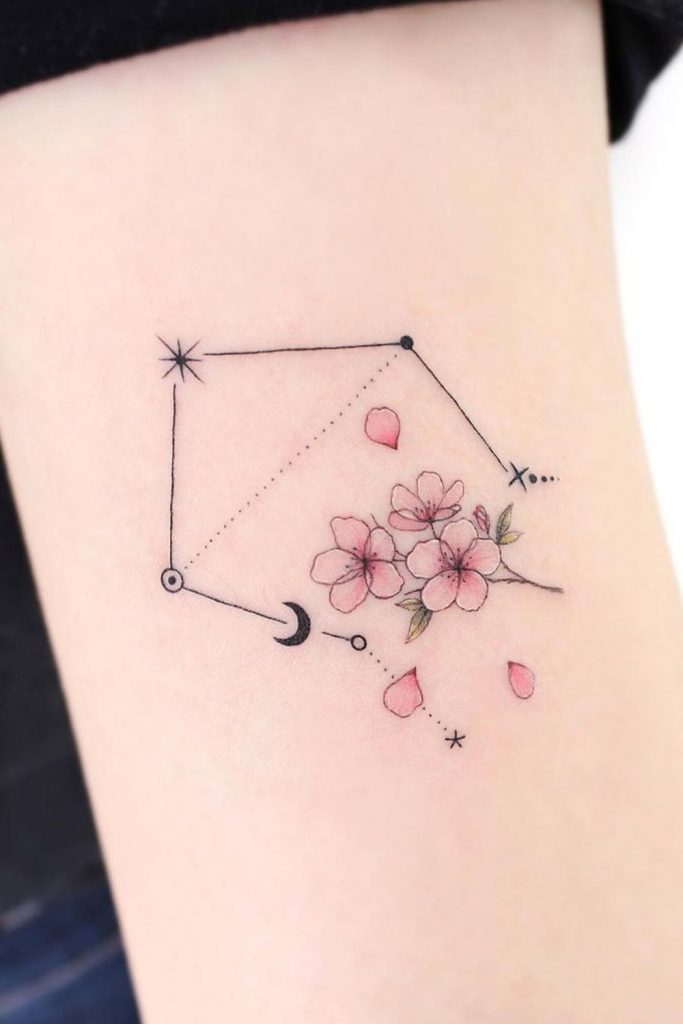 Credit photo: Instagram.com/tattooist_greem
The sign of justice and harmony begs for corresponding ink. If you are looking for a suitable Libra tattoo, you should pay utter attention to the world around you. These peaceful people are often inspired by nature. The best Libra tattoo ideas are encoded to spread balance, justice and beauty. Pairing the zodiac sign with some gorgeous floral pattern is the best way to land yourself a tattoo deal of the lifetime.
Scorpio Zodiac Tattoos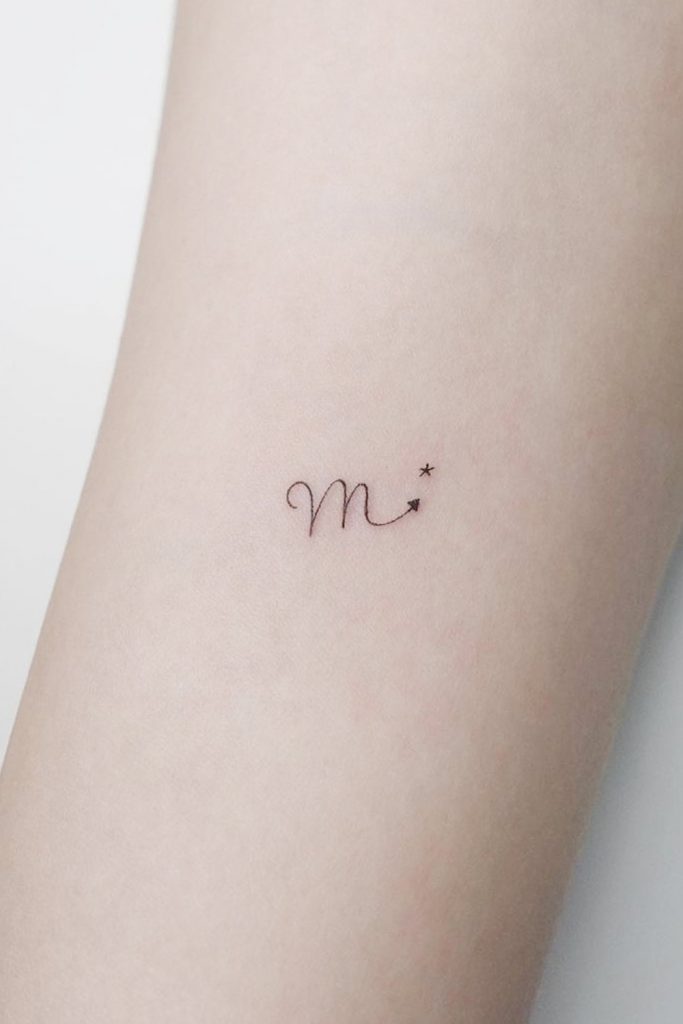 Credit photo: Instagram.com/playground_tat2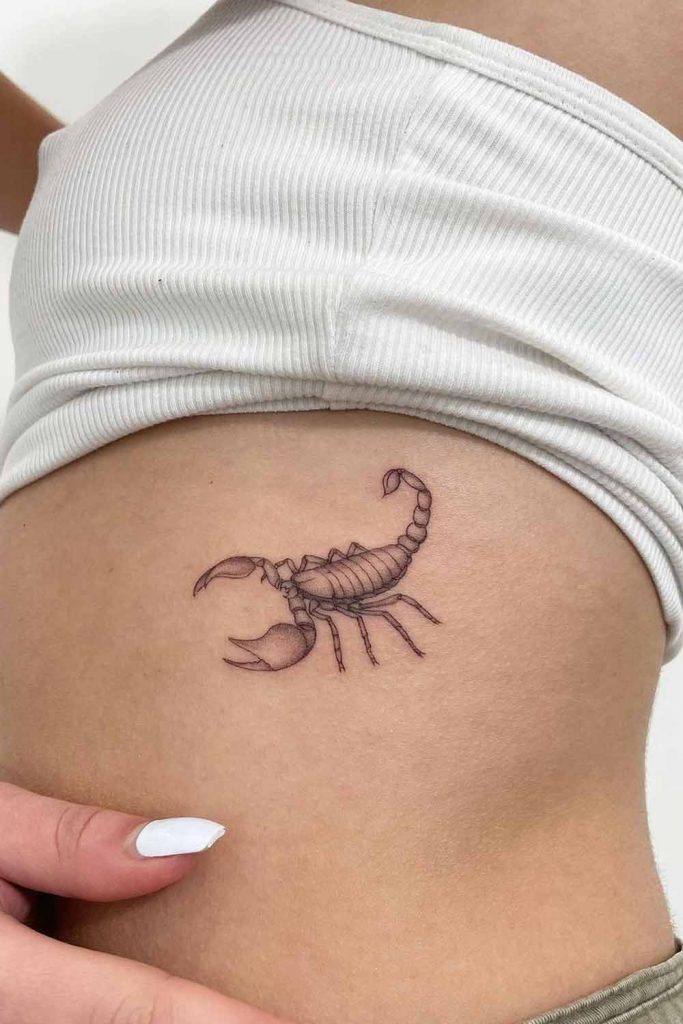 Credit photo: Instagram.com/joannamroman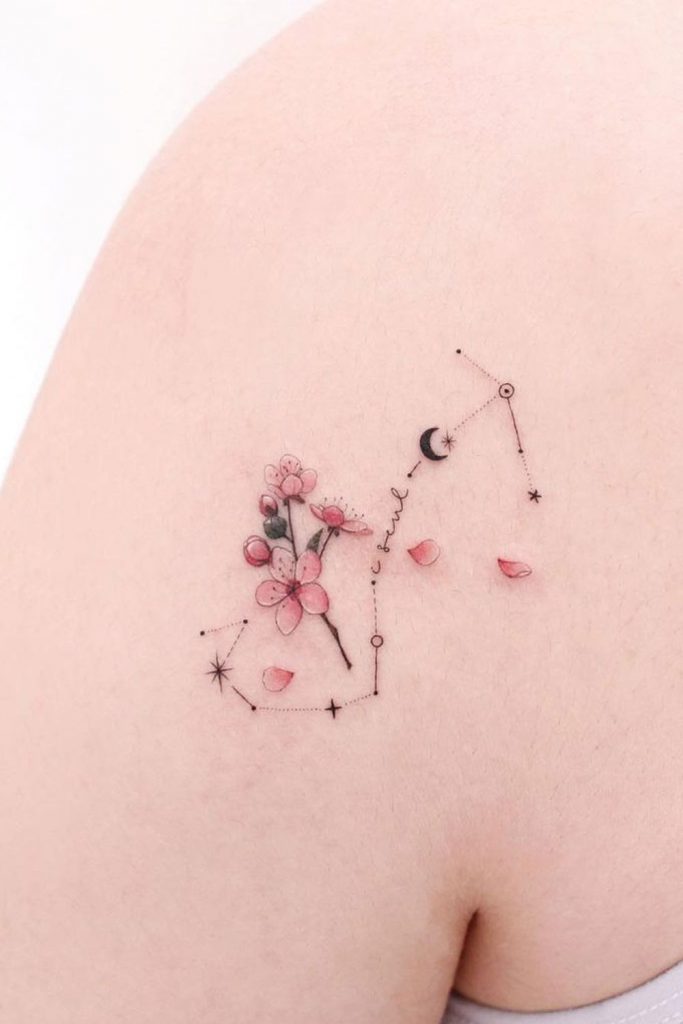 Credit photo: Instagram.com/tattooist_greem
Scorpios are among the most complicated signs of all, and for a reason, while people ruled by the signs are brave and independent, they are also incredibly sensitive. Yet, the latter trait of the character is usually hidden deep inside so that even the closest friends and family have no clue about it. When it comes to the fittest Scorpio tattoo, the list of ideas is almost unlimited. Anything on the scale, from the animalistic representation to something utterly abstract, will do. Yet, those ruled by the sign prefer blackwork as opposed to colorful ink.
Sagittarius Tattoo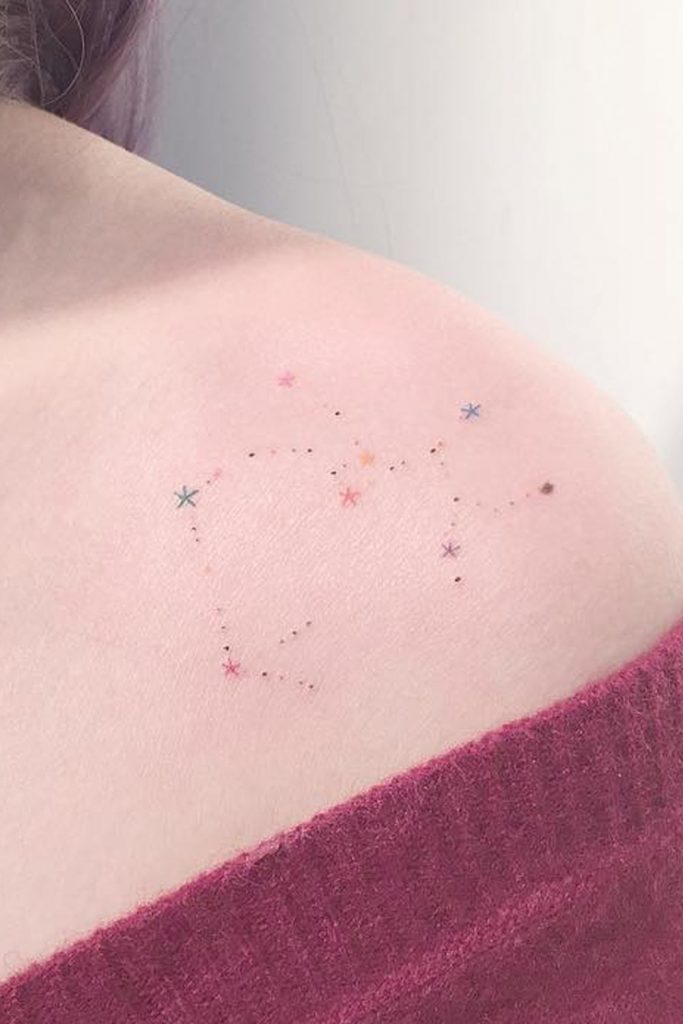 Credit photo: Instagram.com/playground_tat2
Every devoted traveler is born under the sign of Sagittarius. People born under the sign have that unquenchable thirst for new experiences and adventures. Thus, when you are about to pick a fitting Sagittarius tattoo, you should think hard about your dreams and goals. While a classy archer representing the sign comes in handy, some philosophical appeal is usually intertwined with it.
Capricorn Tattoo Designs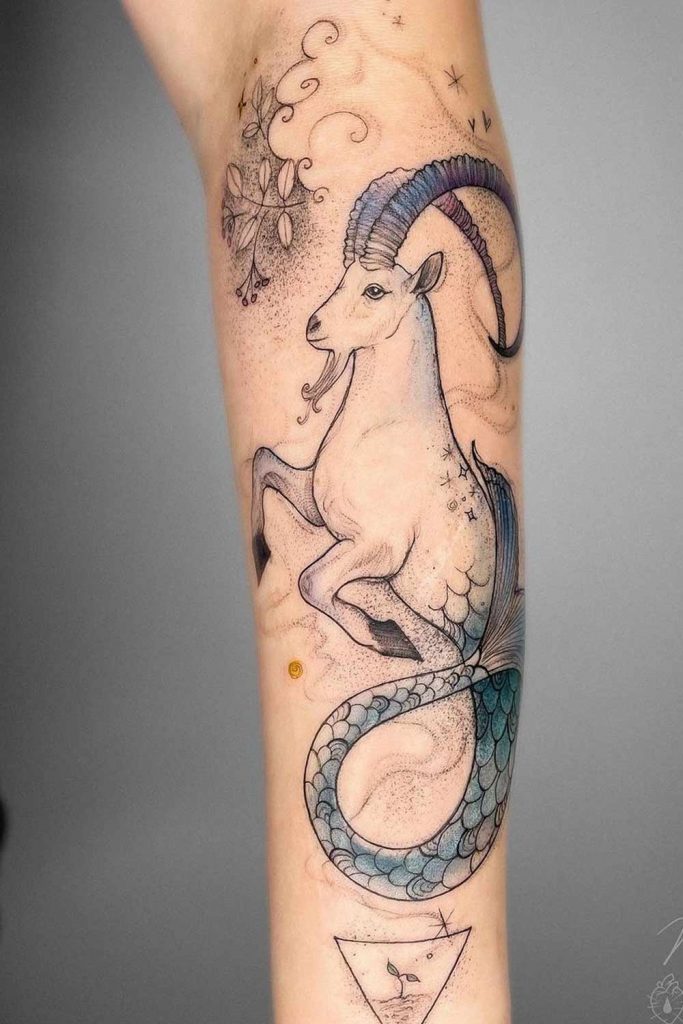 Credit photo: Instagram.com/neskatattoo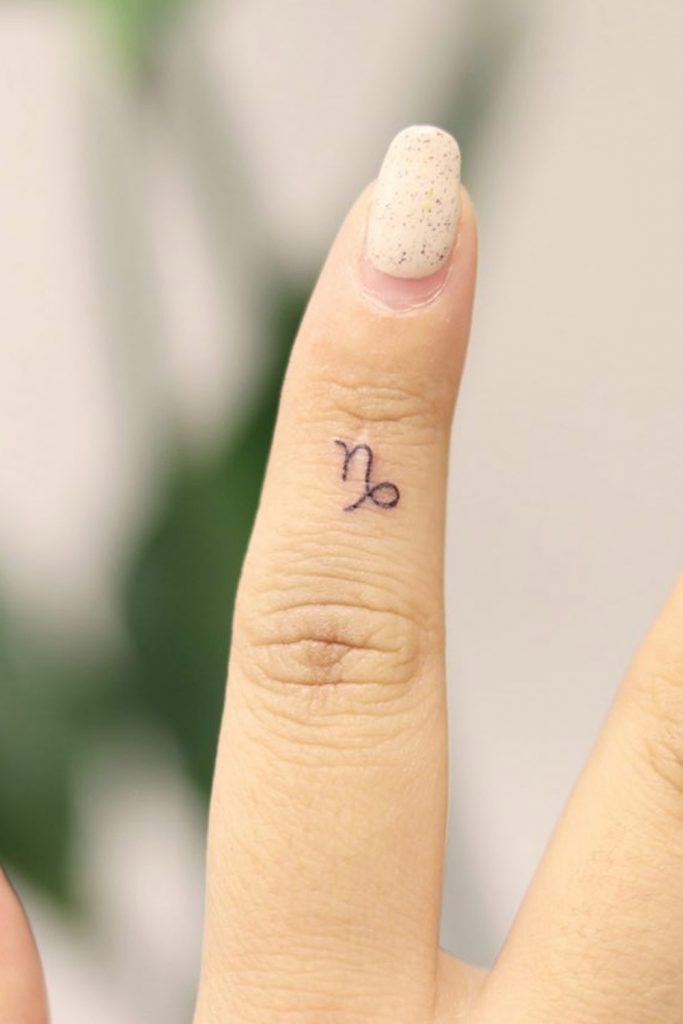 Credit photo: Instagram.com/wittybutton_tattoo
While some signs are prone to doubts when it comes to their ink, the next Capricorn tattoo is already decided on. These folks know what they want precisely and how to get there exactly. Capricorns are incredibly smart and focused. That is why Capricorn tattoo ideas are bound to reflect these traits. It's necessary to note that Capricorns are very touchy when it comes to what others may think about them. Thus, their tattoos should be the best and most pleasant to look at. One more thing – blue hues are known to prevail regarding the sign.
Aquarius Zodiac Sign Tattoos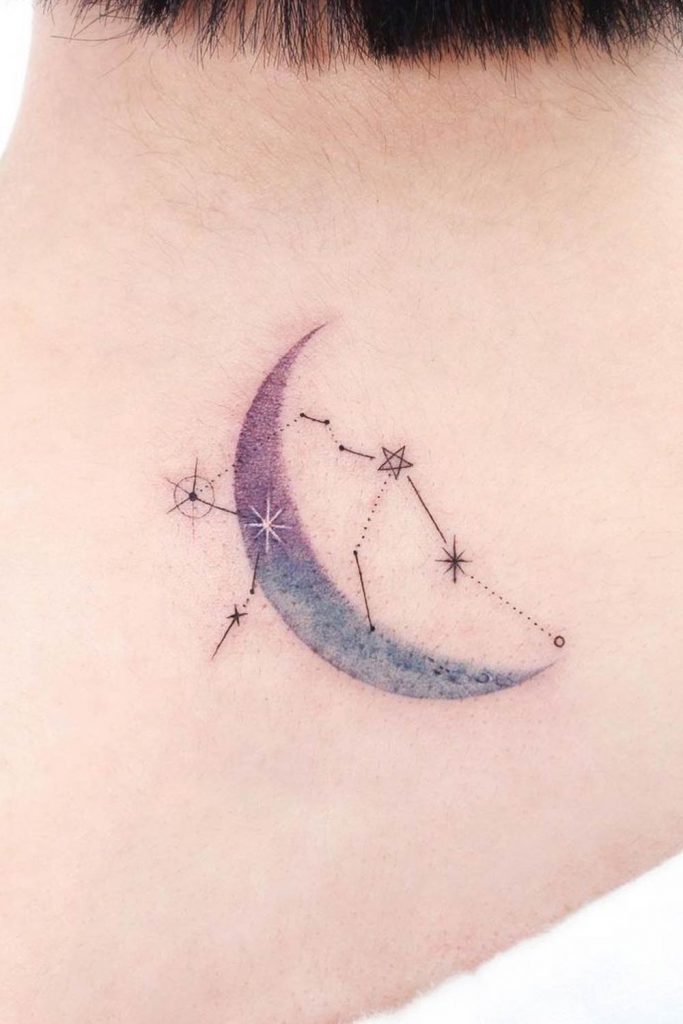 Credit photo: Instagram.com/tattooist_greem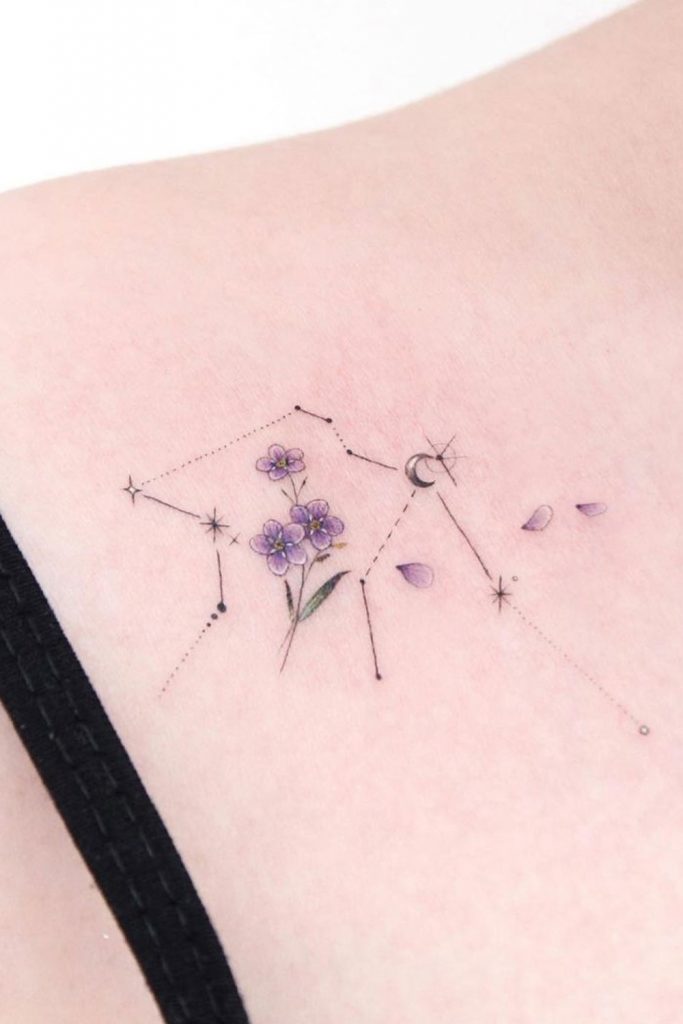 Credit photo: Instagram.com/tattooist_greem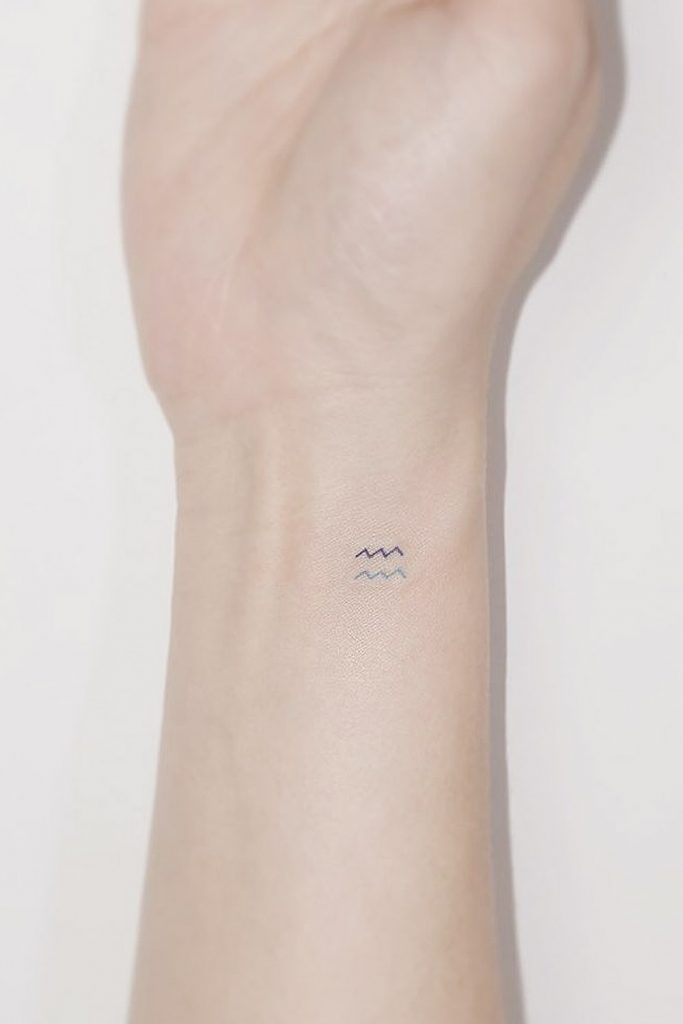 Credit photo: Instagram.com/playground_tat2
Some zodiac signs prefer to stick to the classics, while others are about progress and modernism. The sign of Aquarius belongs to the latter category. That is why any Aquarius tattoo that bears the sign of original and independent appeal would suit perfectly. Besides, when it comes to the most common Aquarius tattoo ideas, tattoo professionals point out that the color palette is of utter importance here. Thus, it helps to mention that blue, silver, and purple shades will prevail. As to the designs themselves, minimalism is highly praised by Aquarius folks.
Pisces Tattoo Design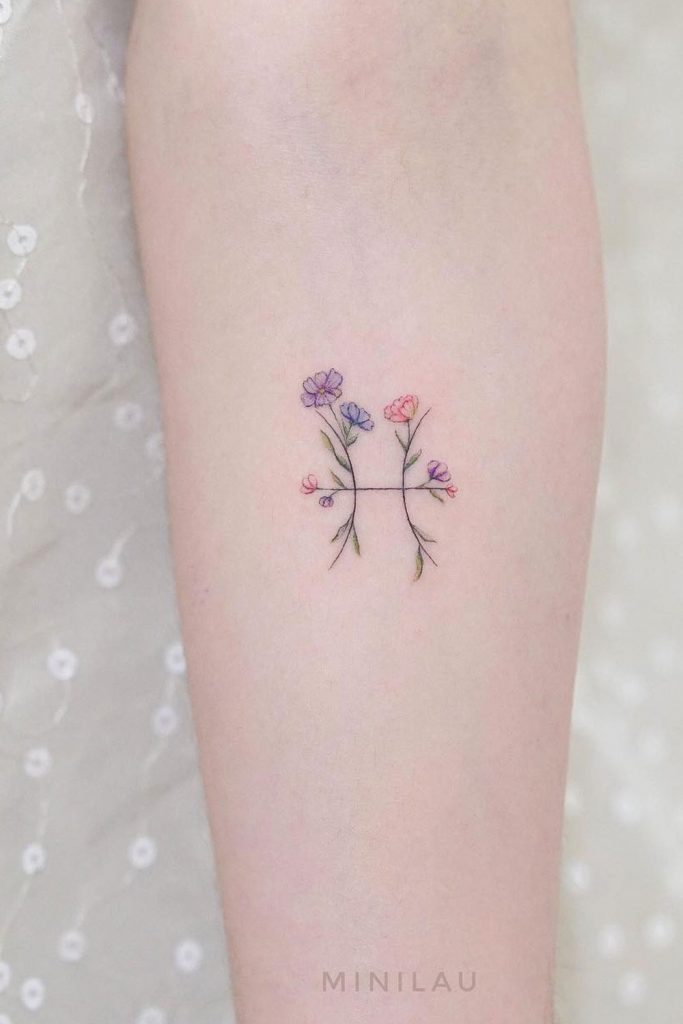 Credit photo: Instagram.com/mini_tattooer
Pisces are incredibly susceptible to the visual appeal of everything they come across in life. These people are particularly artistic, and great imagination helps them land precisely a Pisces tattoo that perfectly reflects their vision and style. Given zodiac sign is closely connected to nature. Thus the themes will prevail when it comes to the ink Pisces choose. Flowers and pastel hues mixed with the Pisces constellation would make an idea template to start from.
Have you been dreaming about depicting your zodiac sign tattoo on your body but have no idea where to start from? You can use our zodiac gallery as an excellent source of inspiration. You may learn something new about your sign, which will help you finalize the inked design!