A rose gold color is what we all start seeing everywhere we go. Its popularity started growing in past few years and it doesn`t seem to stop. However, it was not always like this as, first, a rose-gold color was introduced only to jewelry by mixing solid gold with other metals. As soon as this combination appeared on the market it started spreading to other items. Clothes, shoes, makeup palettes, nail polishes, even phones can now be found in such a color after it has become so trendy. And as for us, there`s nothing strange about it getting so popular as it suits everyone and looks great with nearly everything. Want to look stylish without putting much effort? Then make rose-gold present in your life.
Rose Gold Rings Designs
Source: oliveavejewelry via Instagram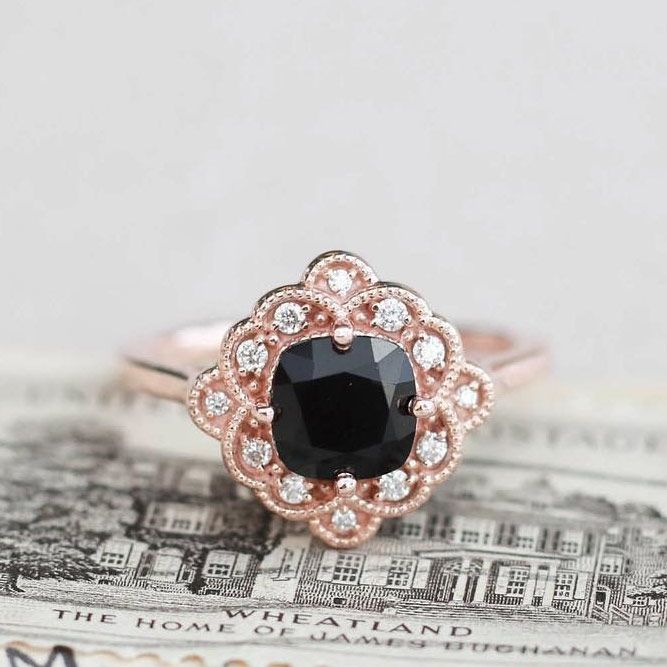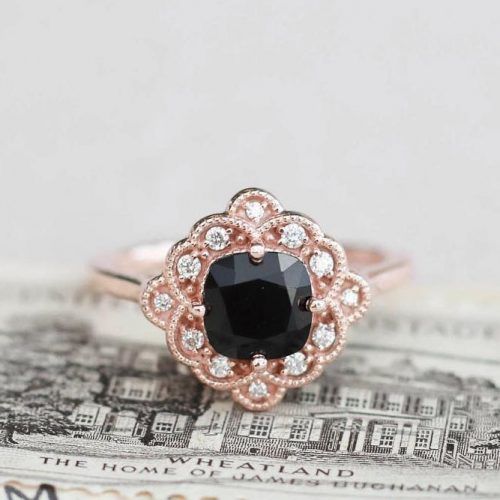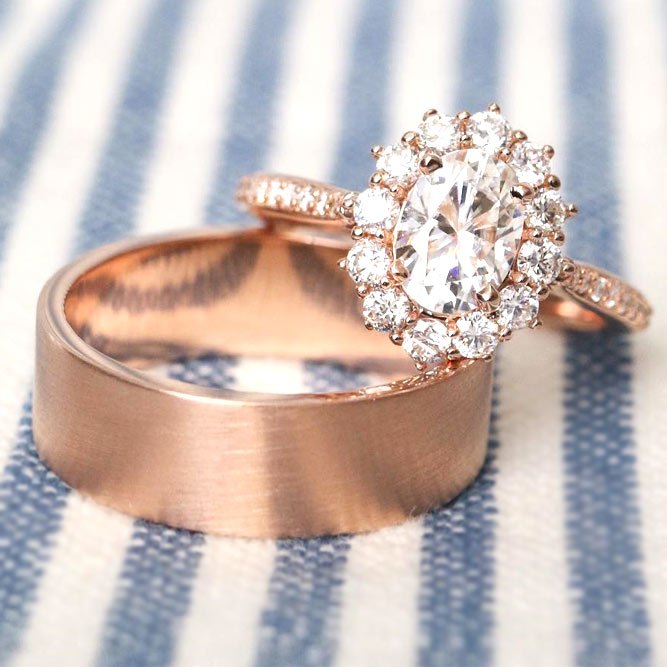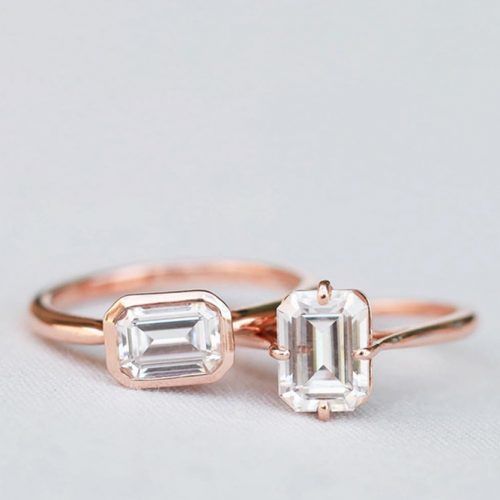 Have you noticed how fast rose gold jewelry has become a trend and then quickly become a new classic? Such a beautiful color appeared in jewelry stores and made people`s hearts melt immediately. As this color origins from a mixture of yellow gold with other metals, we believe that it is necessary to have at least one piece of rose-gold jewelry. Why don`t you start with a rose-gold ring? Such rings will become a great alternative for those who want to bring something colorful to their daily lives. They will look good on every skin tone and will match other metals really well.
Rose Gold Makeup Ideas
Source: vladamua via Instagram, natalia.walejko via Instagram, cinda.beauty via Instagram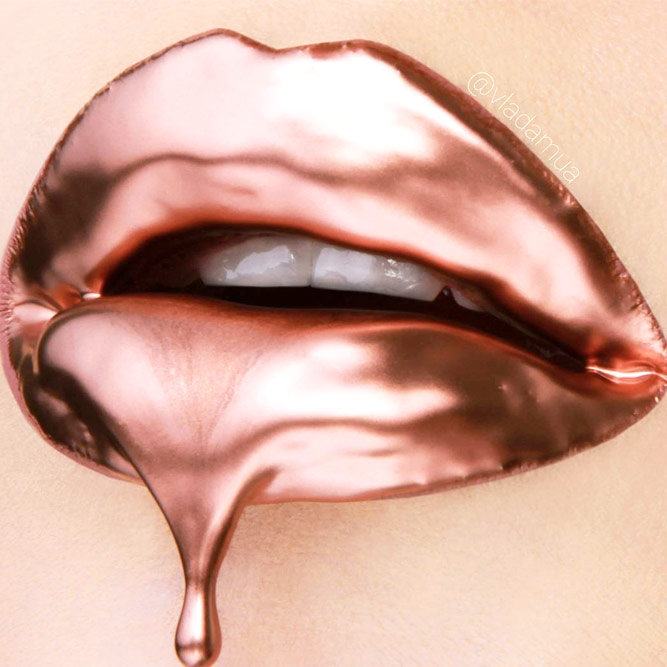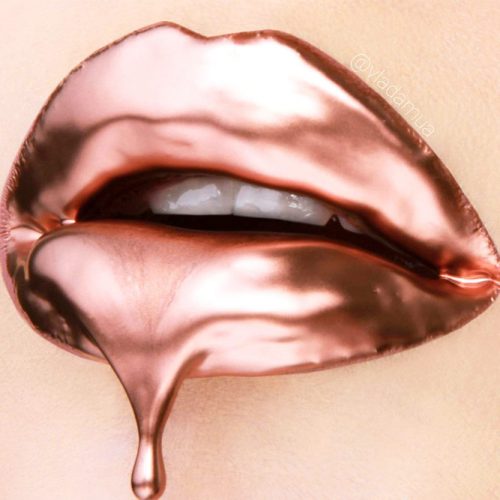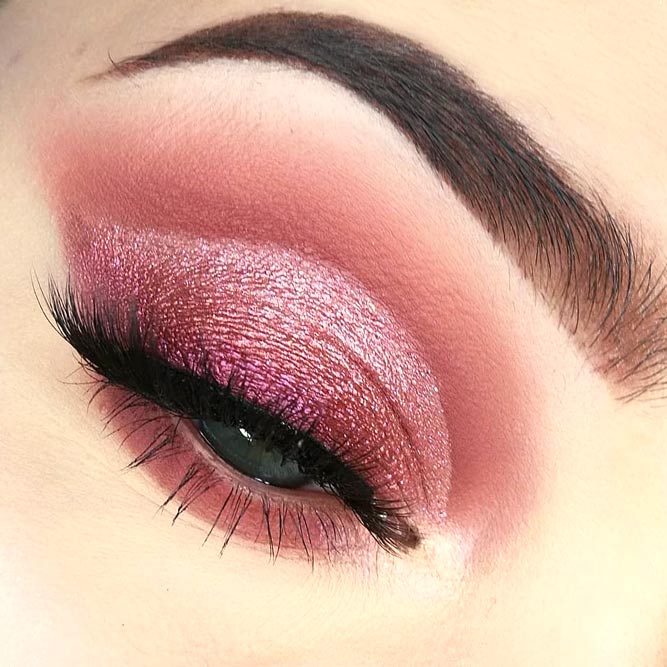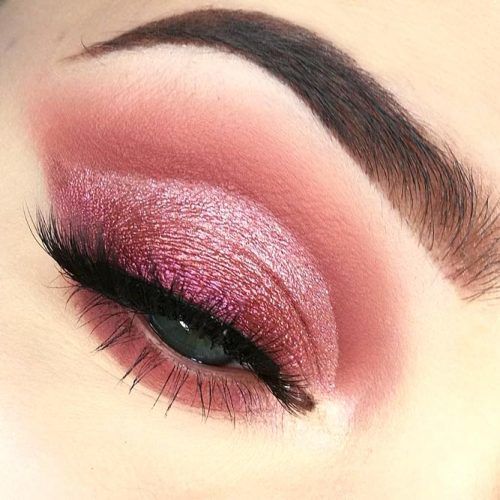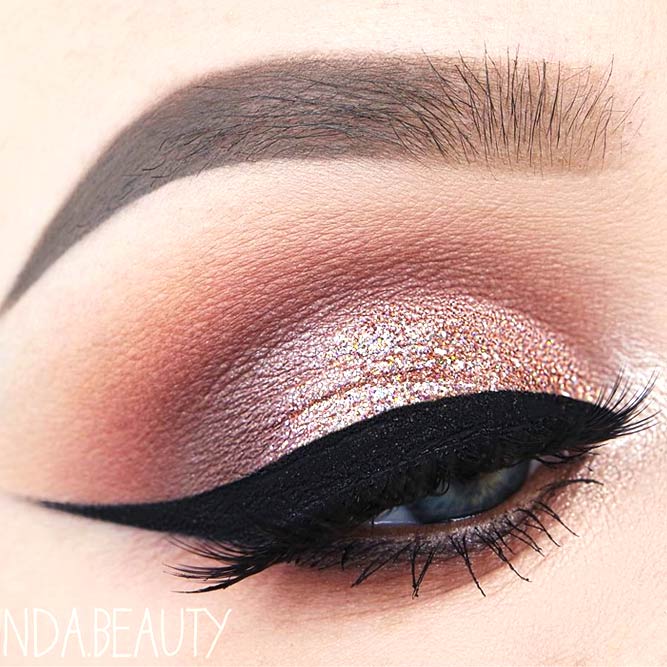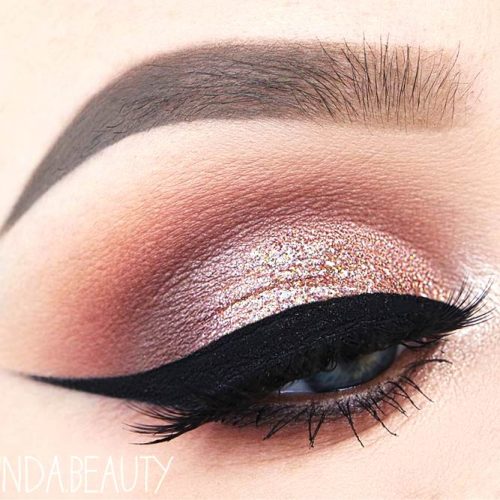 There are so many ways to rock it in makeup. You can use it for eyes as the main color, to create a cut crease, to add some color to your smoky eye or just to make your eyes pop by smoking your lower lash line with it. Not ready to experiment with your eyes? Then choose some rose-gold highlighter to amaze people as soon as the sun starts putting its rays on your face or add some definition to your lips with adding metallic rose-gold topper to your favorite lipstick. Rose-gold is a great choice for anyone as it flatters any skin color. It will be great for your daily routine as well as nights out, you need to try and make sure by yourself.
Rose Gold Hair Shades
Rose gold color hair should definitely become the choice for those who want to try something new! Not that bright but still colorful, it will bring changes to the way you look. Don`t start thinking of bold neon pink hair when you read this. Rose-gold is about something else.
Source: guy_tang via Instagram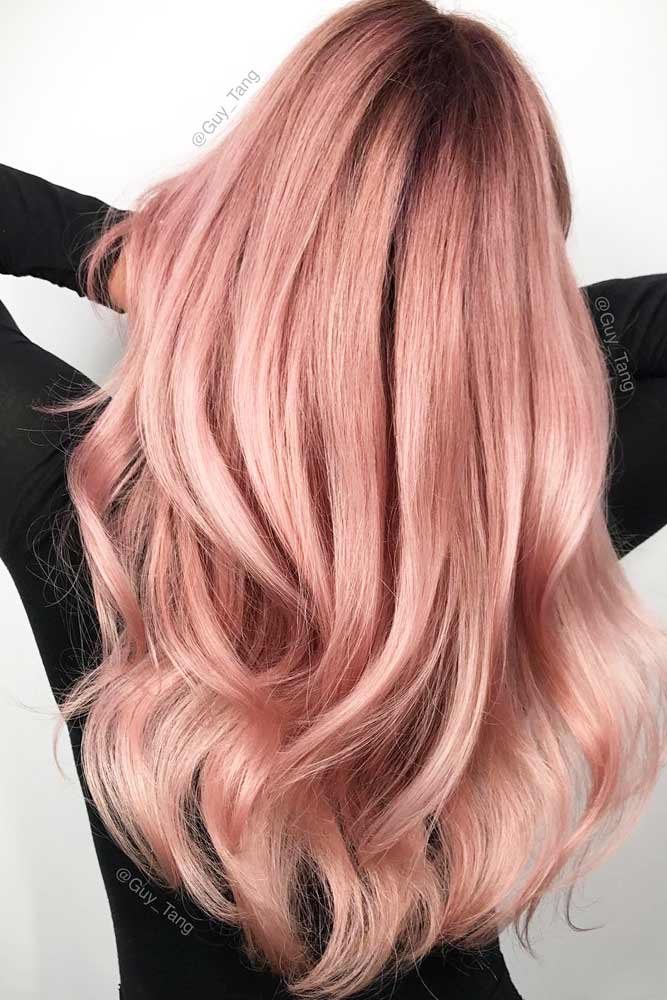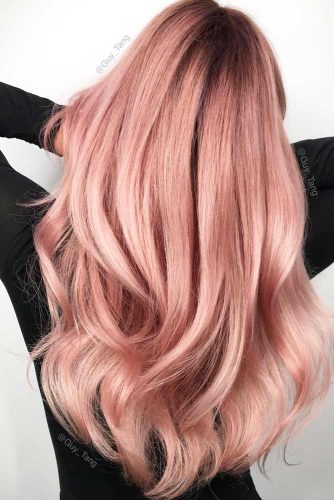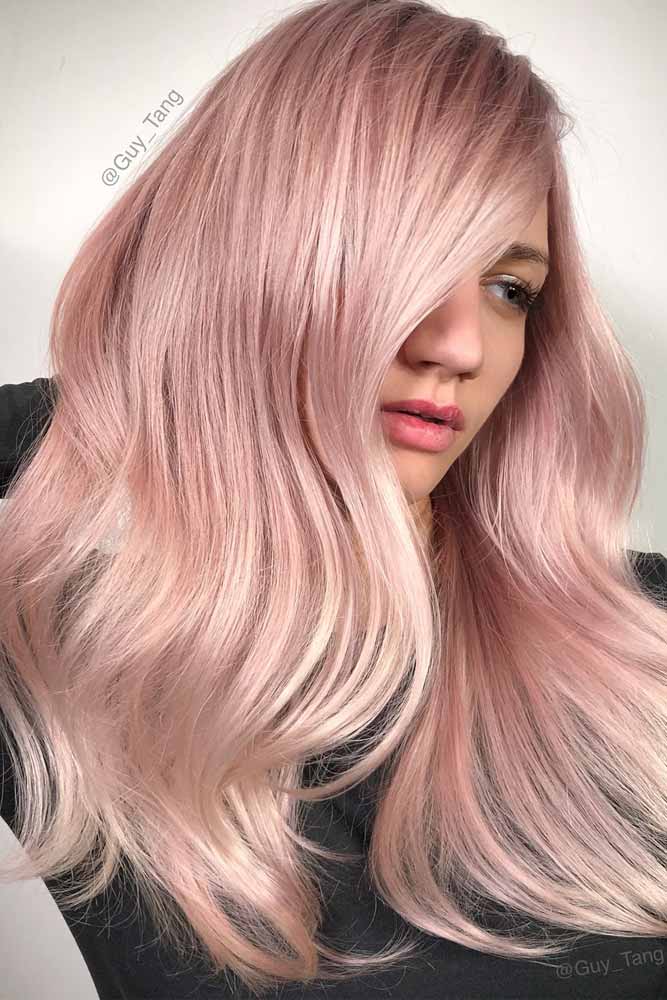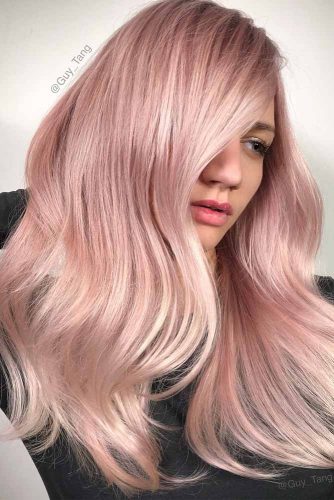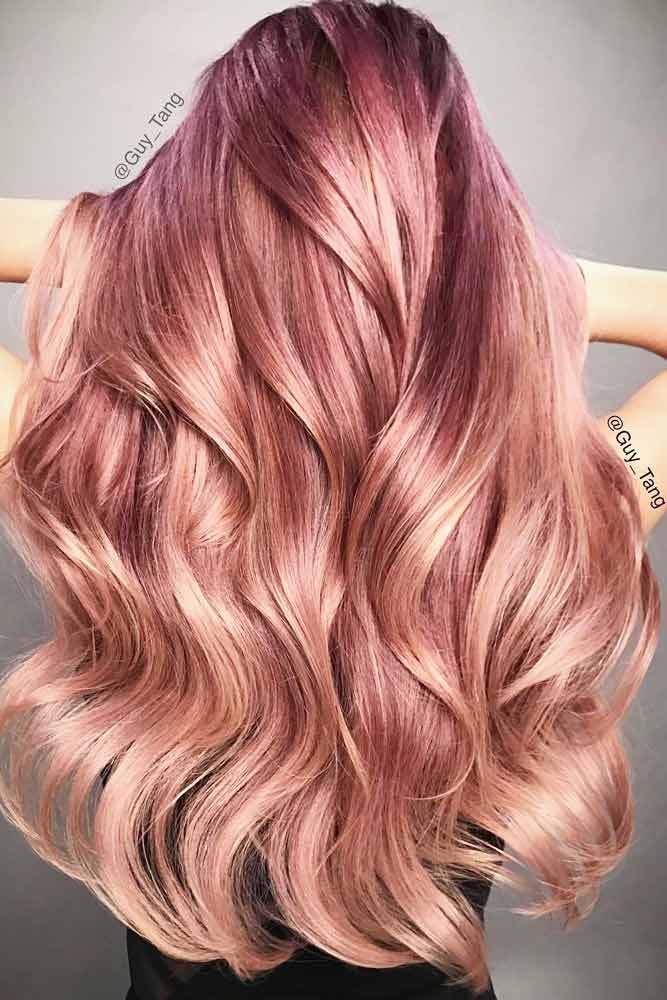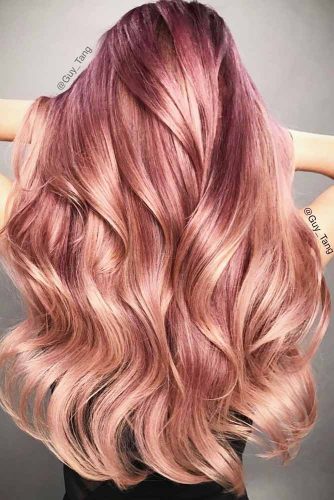 It can look intense too, but it can also be as subtle as possible. Everything depends on what you and your hairdresser will find for you. Peachy or washed out rose-gold will be great for those who are fed up with their blonde hair and want a bit of change but not too much. You can also add some highlights and dye only a few strokes of your hair. Ombre with rose-gold is definitely an option for girls who don`t want to ruin their natural hair color but want to try something new. Choose the way you want your hair to become rose-gold and enjoy it as much as possible.
Rose Gold Color Ideas In Home Decor
Source: maisonsdumonde via Instagram, designstuff_group via Instagram, storehousehomedecor via Instagram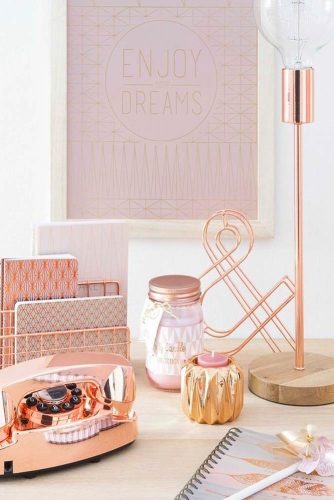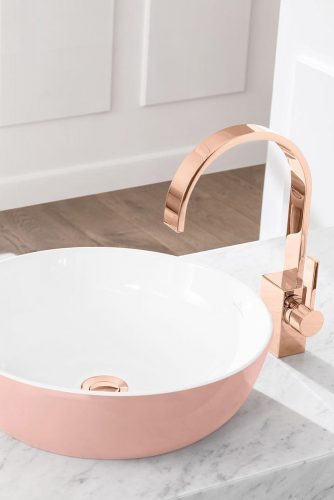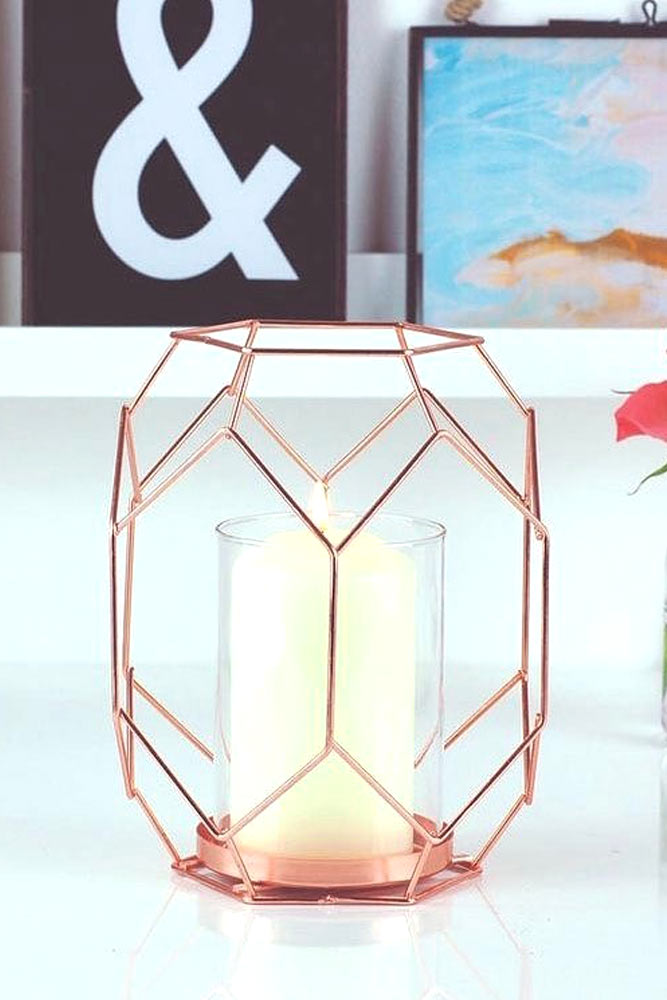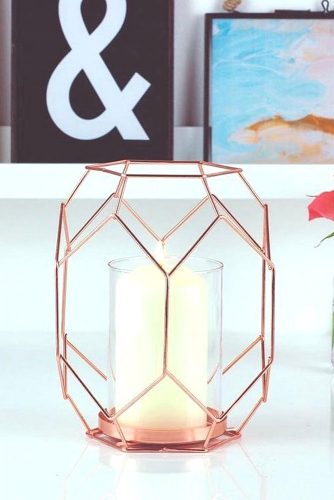 Having a few pieces at your home in rose gold won`t make it appear too much. We are here to reassure you of that. Add a few items to your interior and make it luxurious and chic. Don`t worry about it not going with anything you already have as rose-gold matches everything. Choose some cushions, candles or paintings and enjoy the beauty of it. Don`t be afraid of it going out of style, it is on the market for more than a decade now and we are sure it`s not going to fade out so easily.
Rose Gold Shades For The Perfect Manicure
Source: lerachugunova_nails via Instagram, victoria_nails_samara via Instagram, lerachugunova_nails via Instagram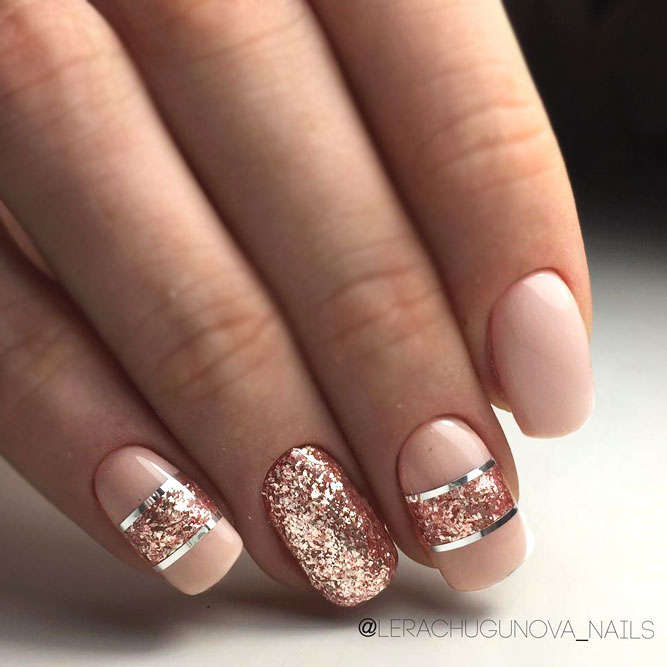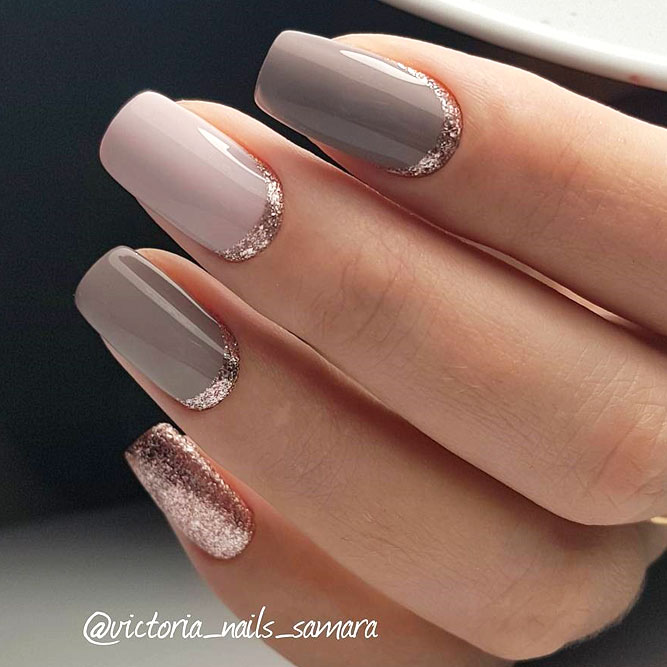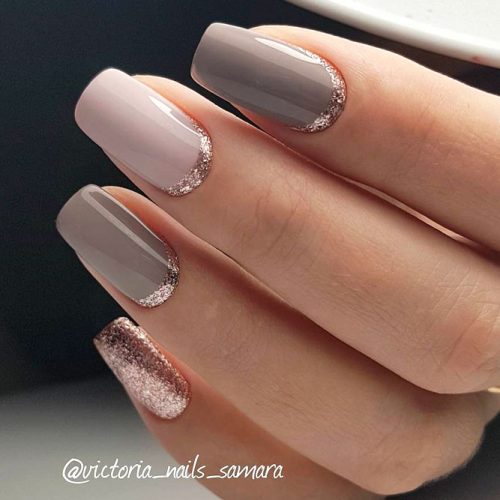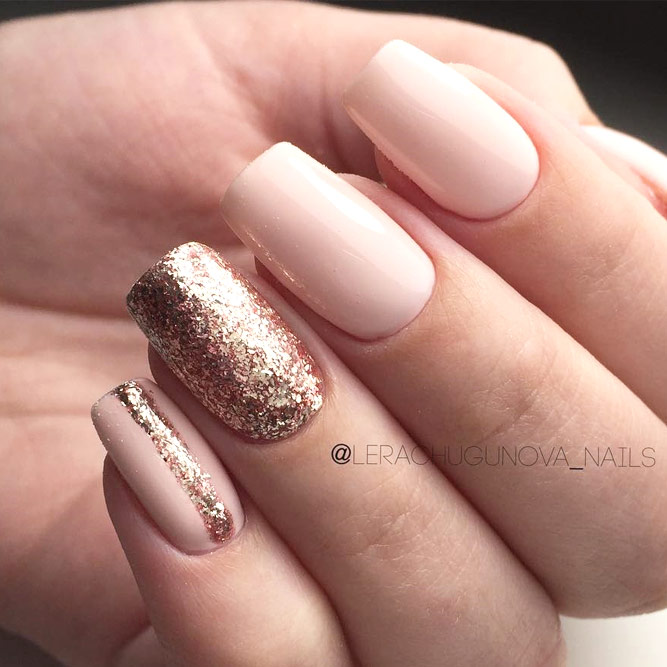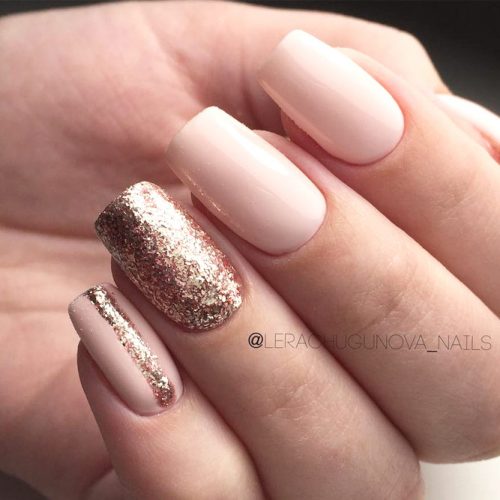 Rose-gold color nail paint is what girls choose this year more and more. Of course, as it looks so well on the tips of your fingers. A combination of baby pink with rose-gold is a bomb! And the best about it is that rose-gold can be in as many variations as possible. From glitter and foil to polishing. Any design your heart desires can be chosen. In our opinion, rose-gold is a must to try at least once no matter what time of the year as it will suit any occasion and season.
Rose Gold Dresses Designs
Source: abyssbyabby via Instagram, xeniaoverdose via Instagram, hildeee via Instagram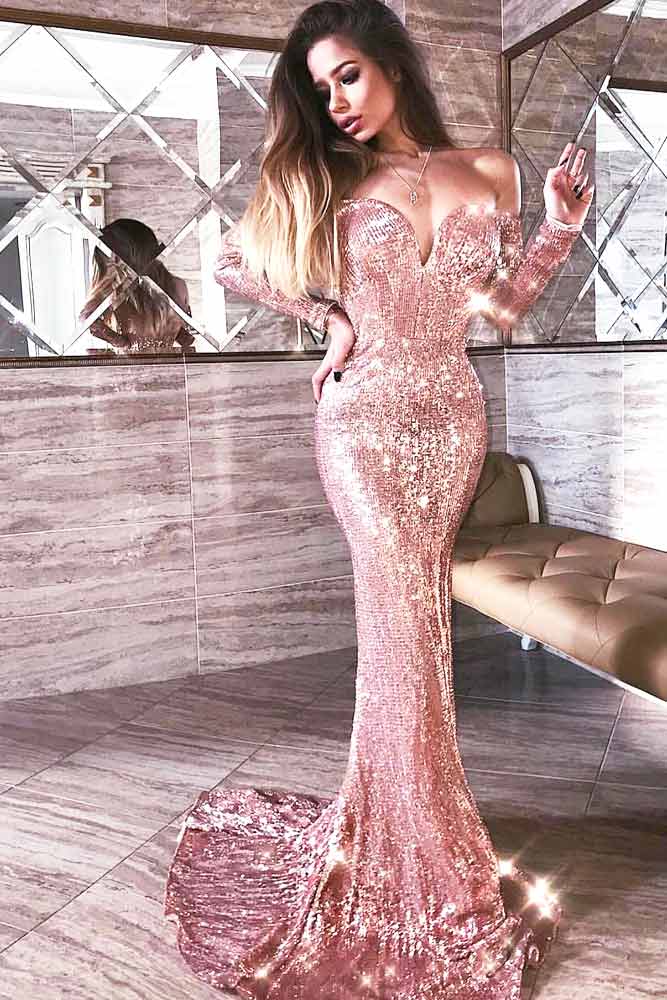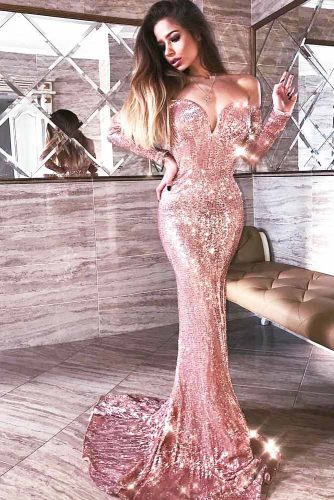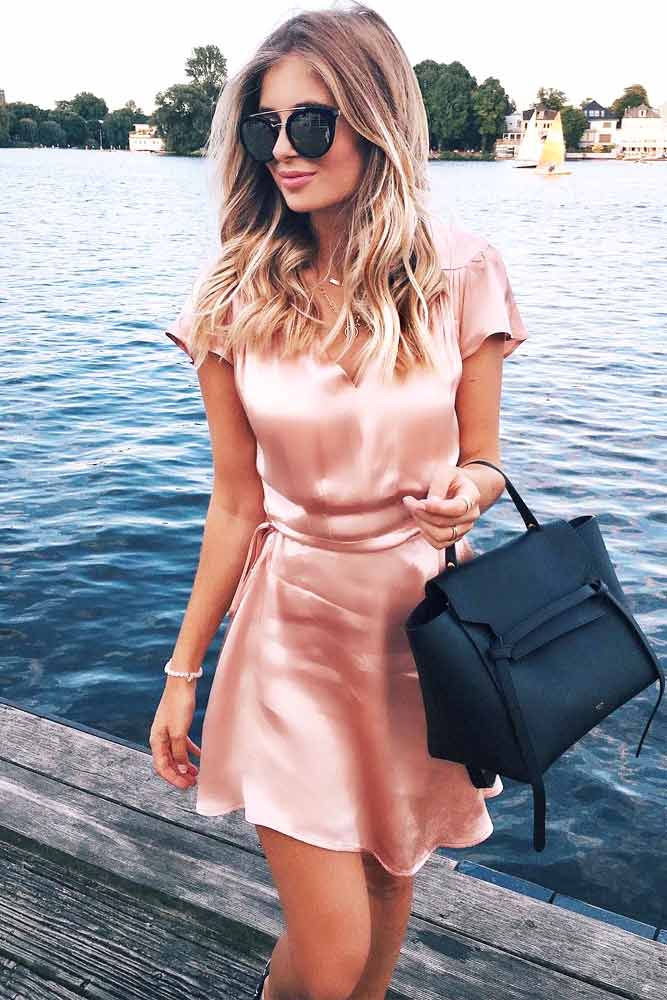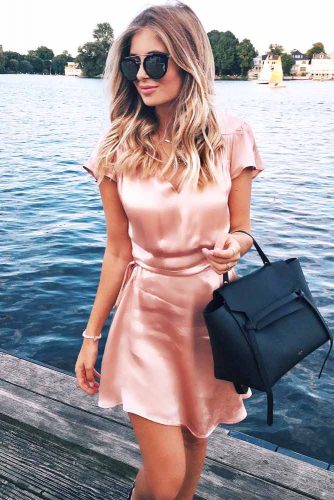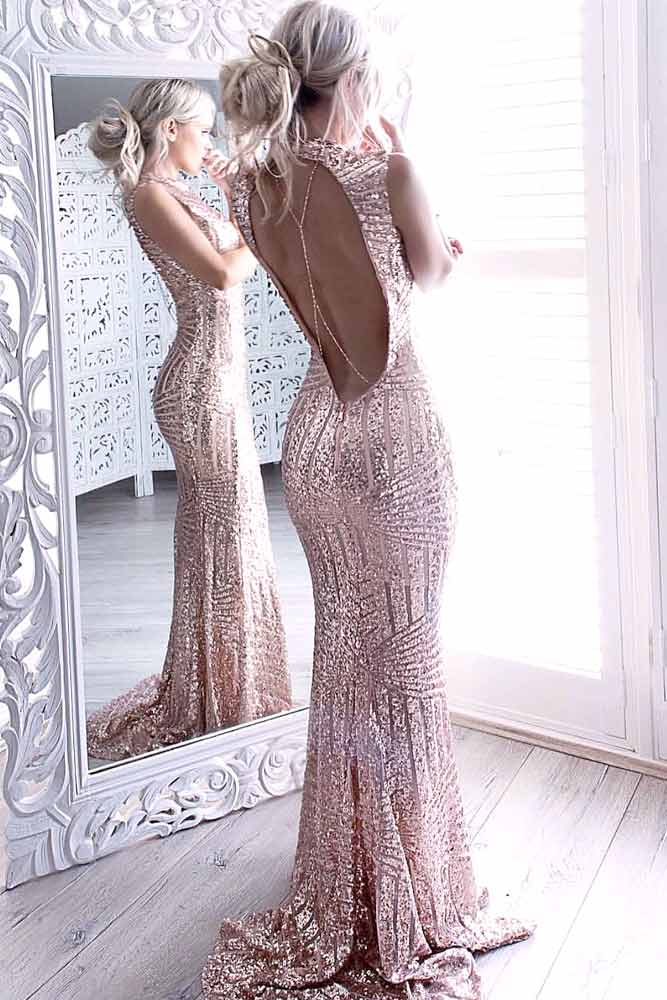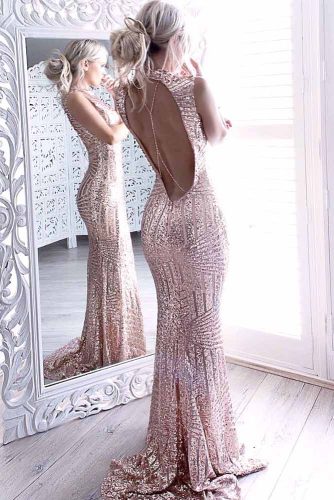 If you have a special occasion and you have no idea what to wear, our great advice for you would be to turn your attention to rose-gold colored dresses. They will go for anything you have planned. Also, this colorful design will make you feel as elegant, sexy and feminine as possible so why don`t you try it? Pick any style you want. Whether you prefer long or short dresses, glittery or silky ones, all of them will make you look bomb.
Rose Gold Color For Wedding Inspiration
Source: alittlecakeplace via Instagram, boodleballoons via Instagram, wedding_art_gallery via Instagram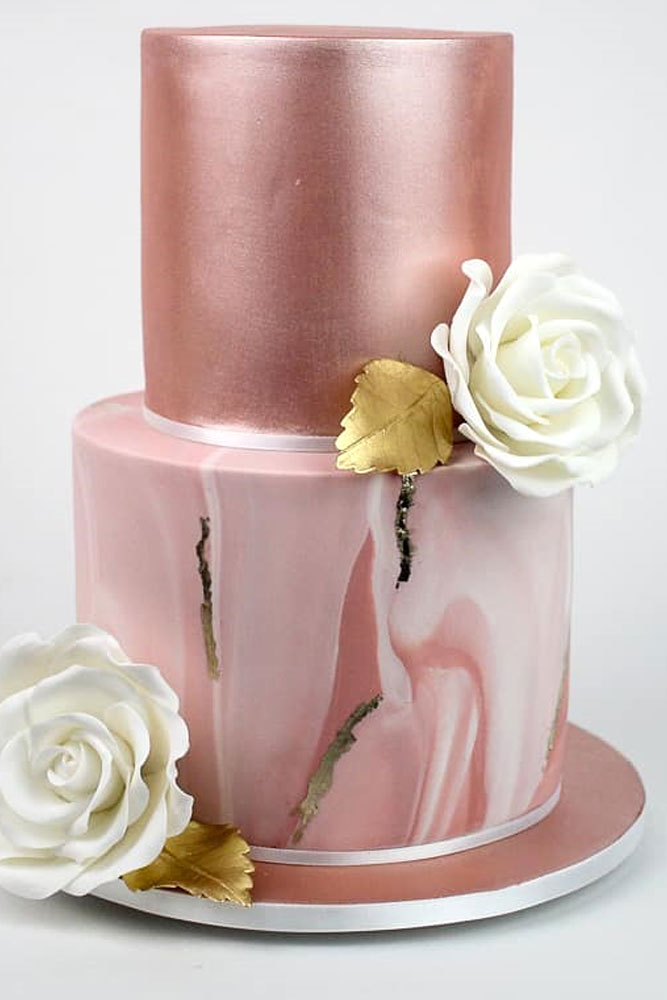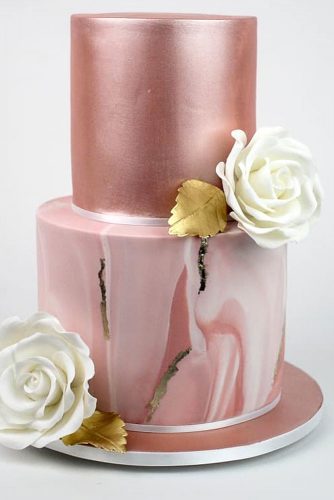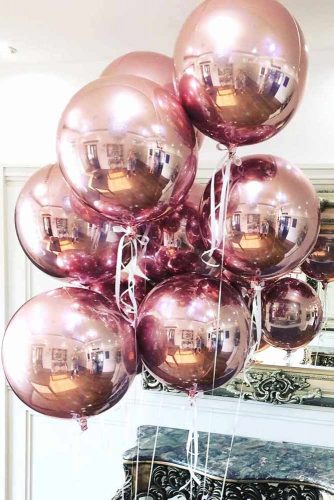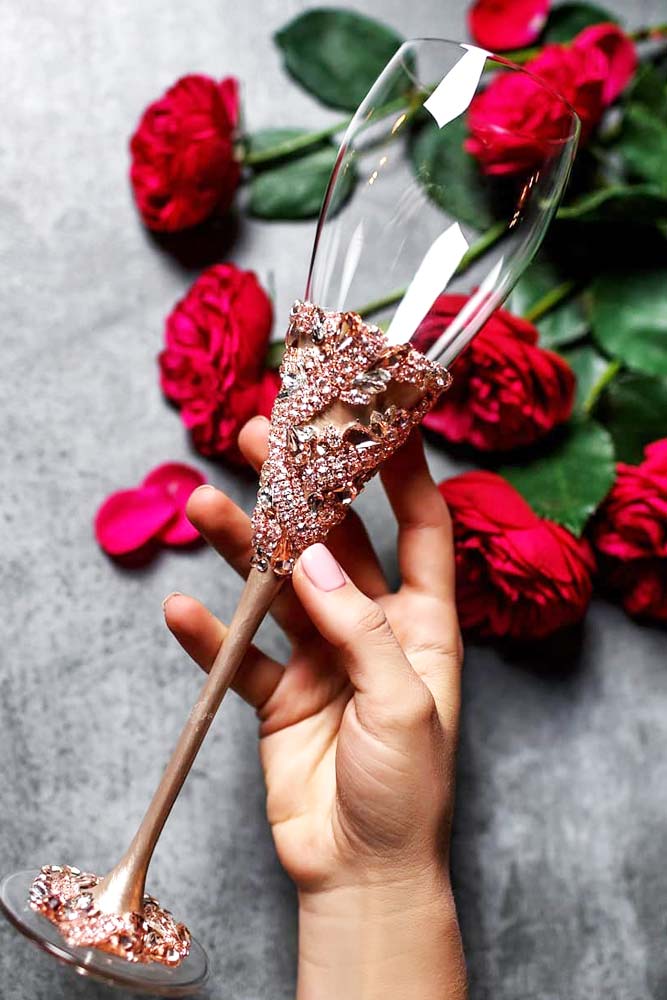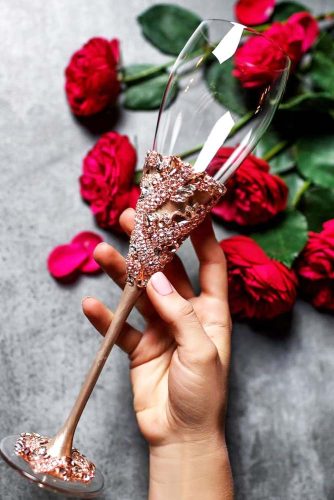 What you should keep in mind is that rose gold is not only a color for your daily life. You can also associate with one of the biggest events in your life. A rose-gold themed wedding is a must for those who want to choose something different, subtle and at the same time stylish and romantic. Just think how cute and chic it will look for such a huge love party. From tables with sweets, dresses of bridesmaids, details and decor, you can make everything look stunning with such a color choice.
Rose Gold Accessorias
Source: paul_hewitt via Instagram, makeupstorecyprus via Instagram, shannenjai via Instagram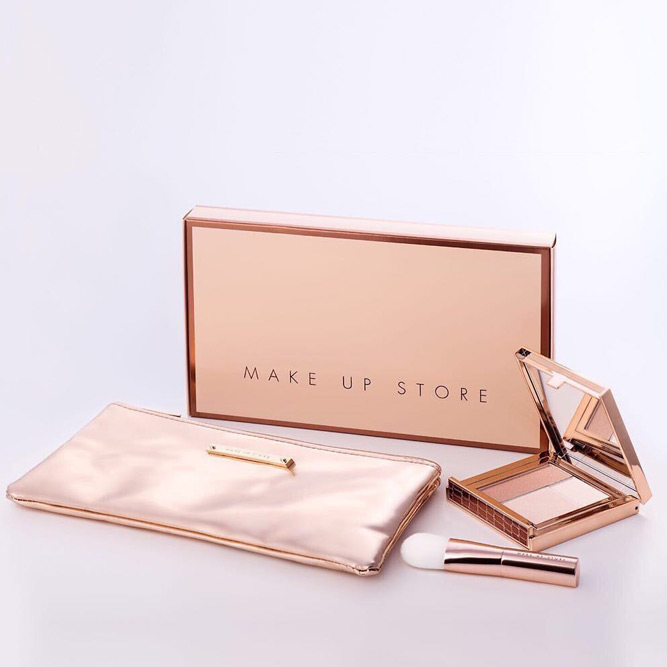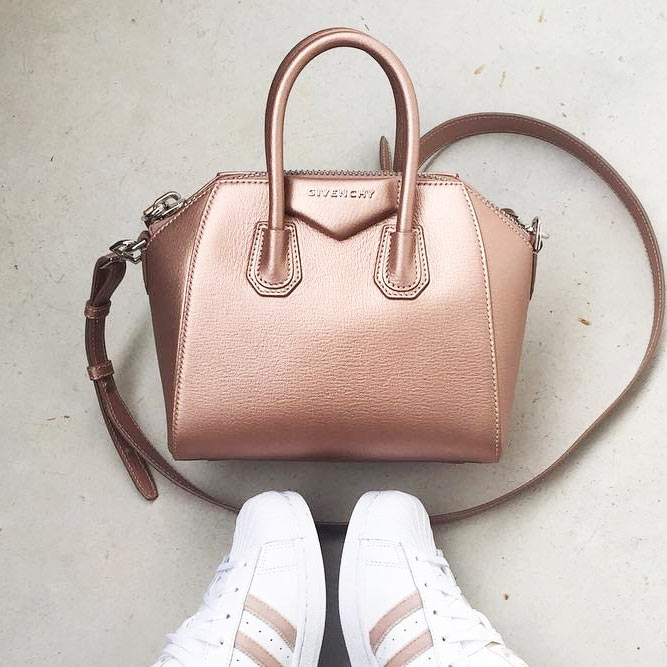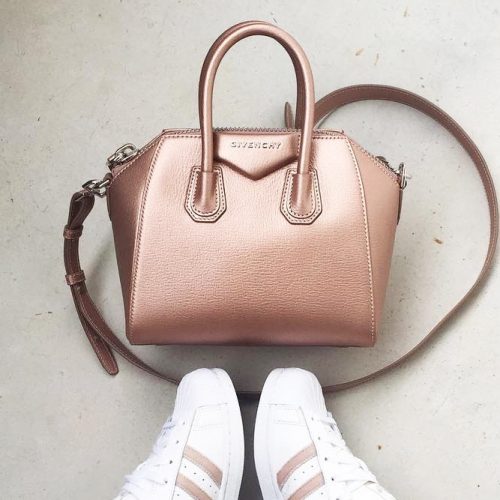 For sure, this beautiful accessorias will stand out among others, being even more special for you than it is already. In a combination with right outfits, rose-gold is something that can`t be missed. So, don`t hesitate and pick it for your useful items as soon as you have such an opportunity.
Rose Gold Makeup Brushes
Source: lilyenglanduk via Instagram, iconic.london via Instagram, frau_tausendsassa via Instagram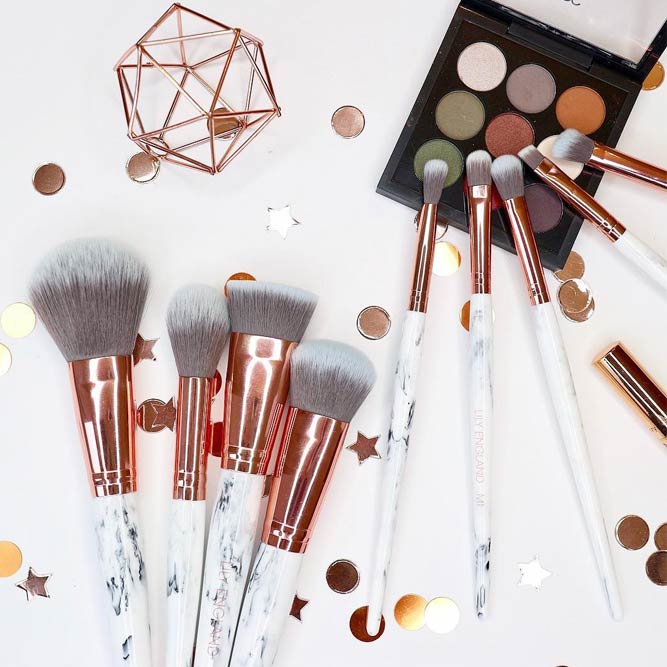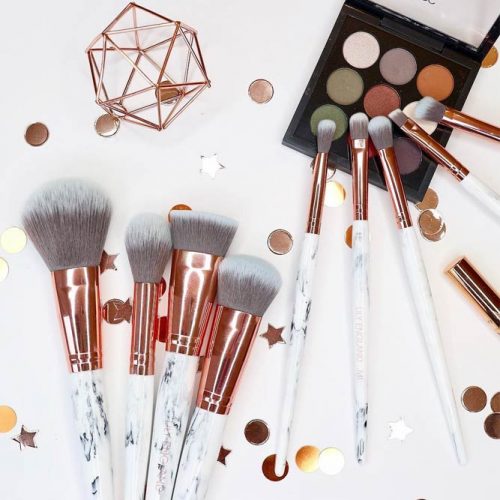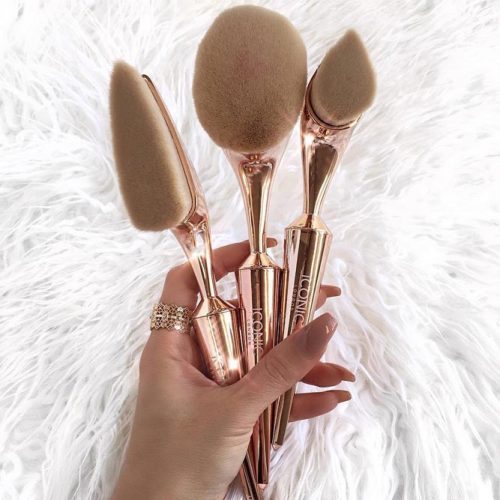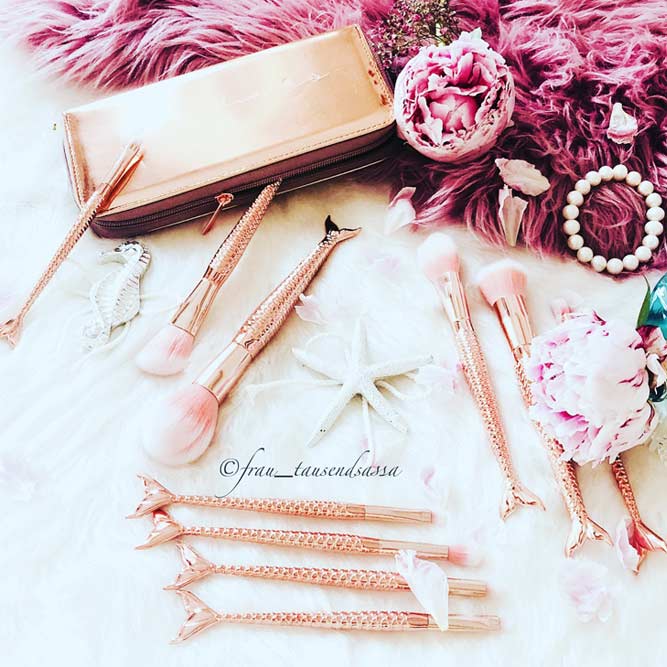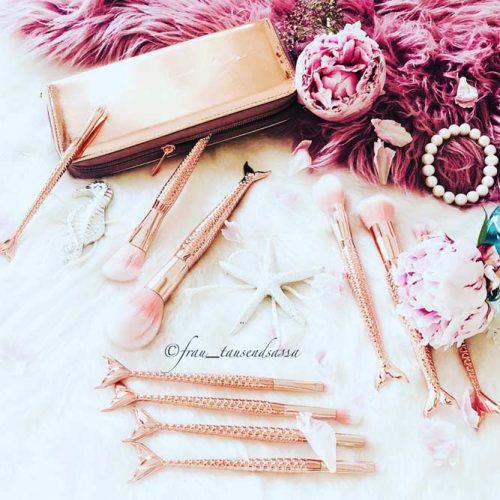 In recent years rose gold became such a huge thing that nearly every makeup brand has a collection which is dedicated to it. And of course, we are not against it. Such a beautiful color used in such different variations is what we needed for sure. Makeup brushes are all available now in rose-gold to make you feel like a goddess.
Rose Gold Color For Life Inspiration
Source: mrs_p_housetohome via Instagram, weddingfavorites via Instagram, davidsbridal via Instagram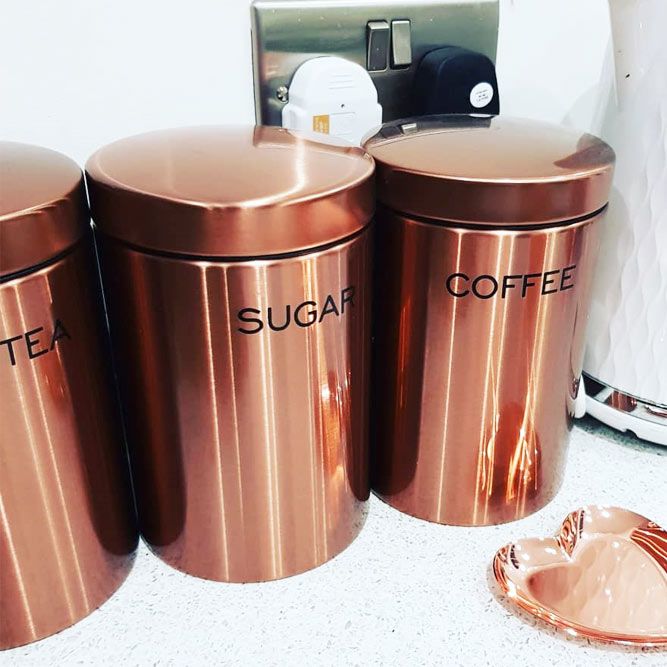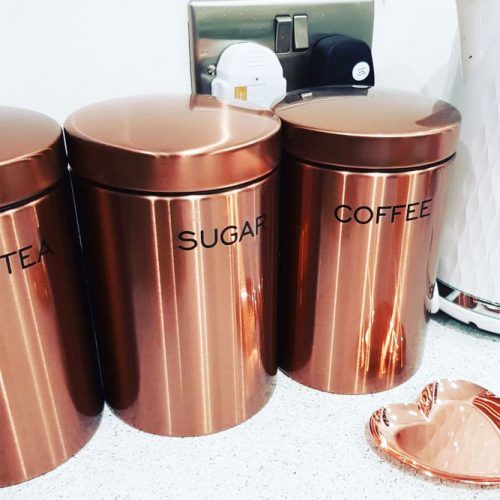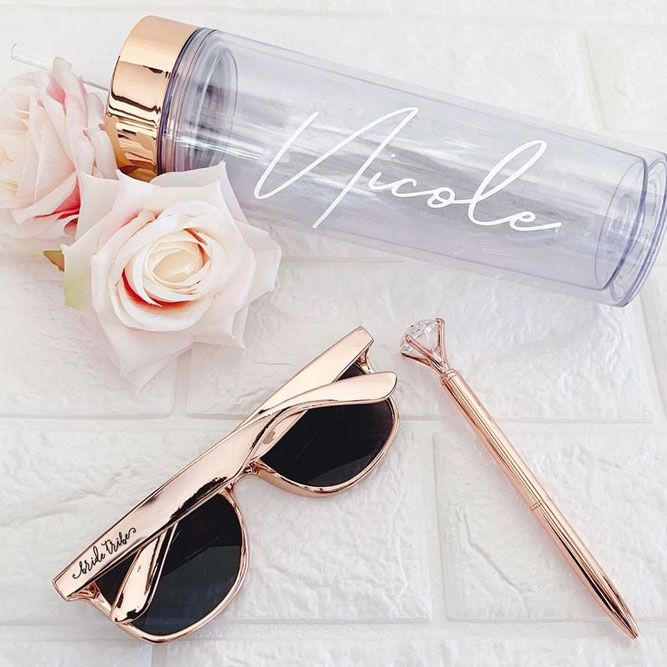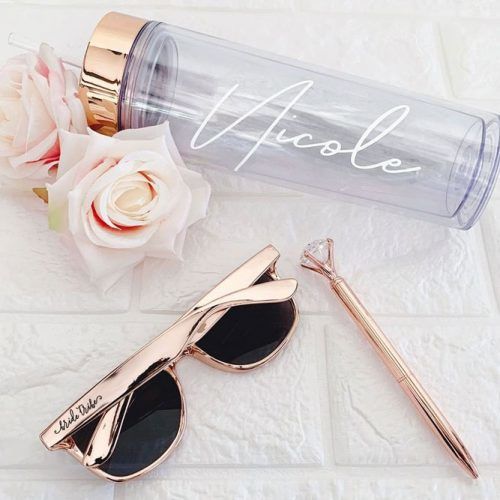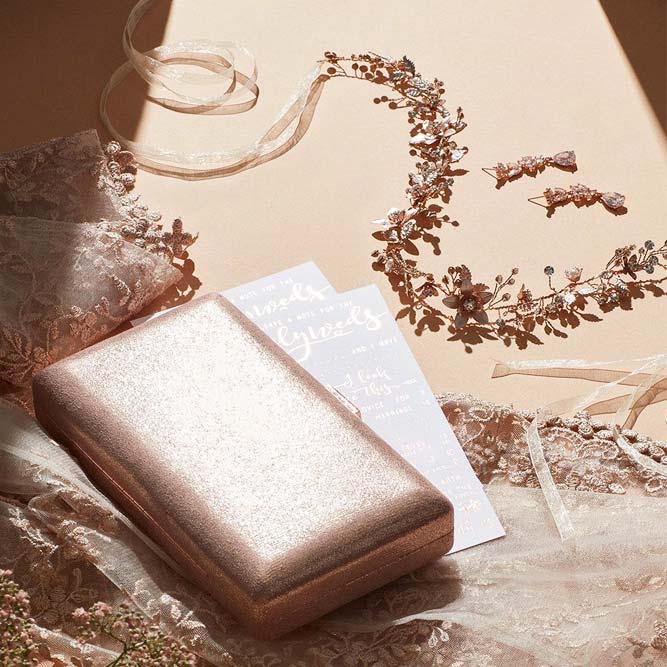 Rose Gold Color #wedding #weddingjewelry" width="500" height="500" /> It's no secret that our life consists of details. We may not notice it, but small things that surround us affect our mood, state of mind and well-being. That's why it's crucial to choose them carefully.
Are you looking for new kitchen accessories? Turn your eyes to a storage jar set in a rose gold shade, which will instantly brighten up space and add a dose of warmth to your kitchen. Also, don't forget about the trivia that makes up every day. A pair of shades that help pull off the outfit, your favorite pen to write your thoughts and shopping list with, even a tumbler for a cool drink on a hot day can get an added flair if colored in rose gold. Finally, if you're putting together your wedding look, rose gold is a perfect shade to go for when choosing accessories, jewels or even the dress, as it's not only sophisticated but also very romantic.