By:

Glaminati Media

| Updated:

07/09/2018
From Dark Lavander To Frozen Raspberry Ombre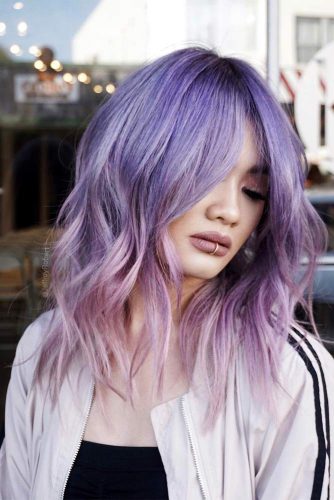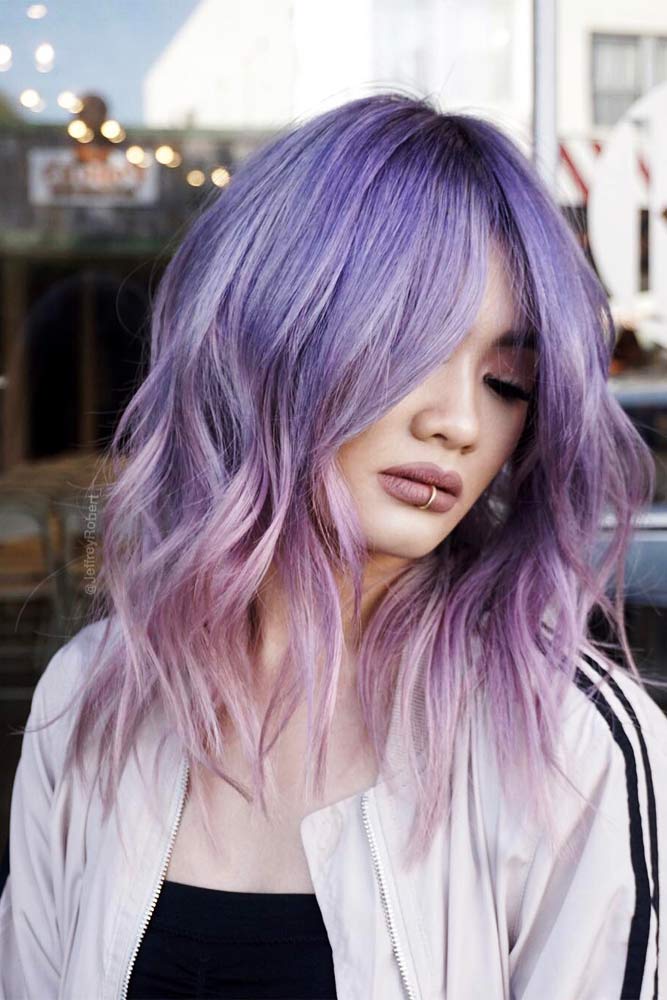 This long layered bob is the perfect haircut for a woman who wants to change her look to something a bit more eye-catching. Not only is this haircut trendy it also has a glamorous flair to it as well. No matter if you're looking to turn some heads or just change up your look, this could very well be the cut for you. This purple hair ombre look is for someone who is not afraid to express herself.
Royal Purple Bob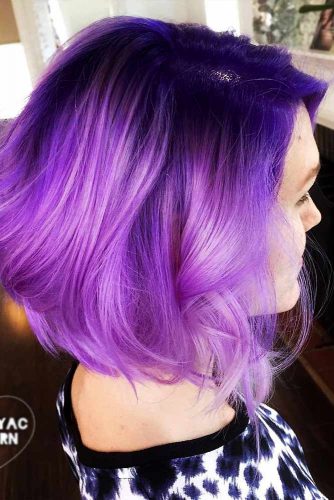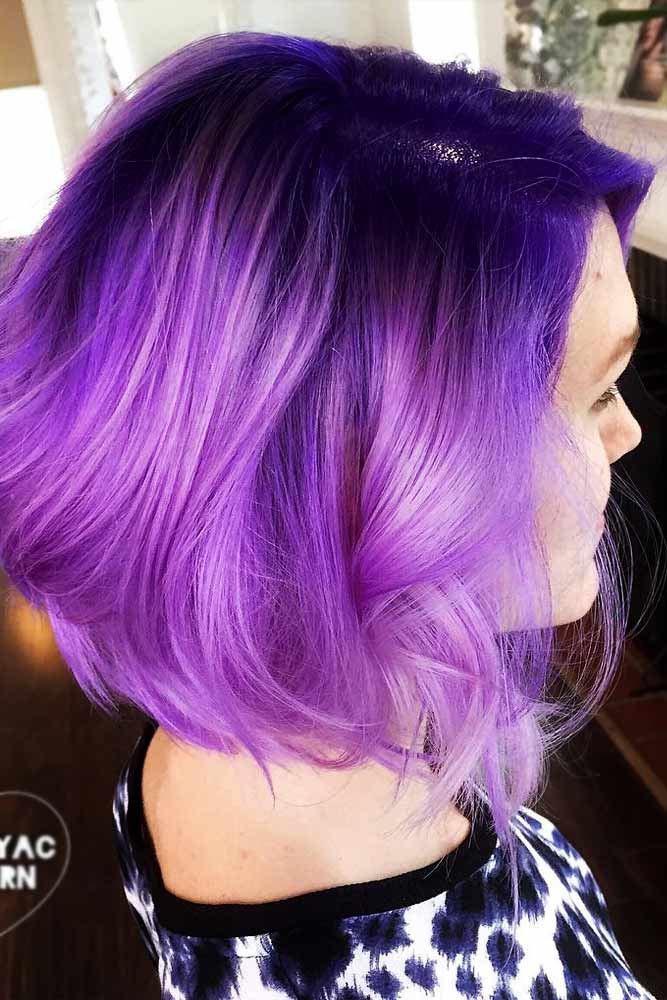 Above you will find the perfect example of a bob hair diva. This color gives off an air of royalty and confidence. It can be somewhat difficult to obtain the desired hues and additional phases may be required. For instance, if you have dark hair then in order to get the desired color bleaching is required prior to applying color. Fret not in the added steps though, your end result will be well worth the hassle with the dark purple hair you acquire.
From Navy Roots To Valerie Ends Ombre Hair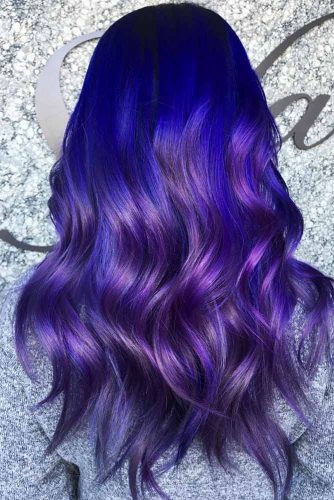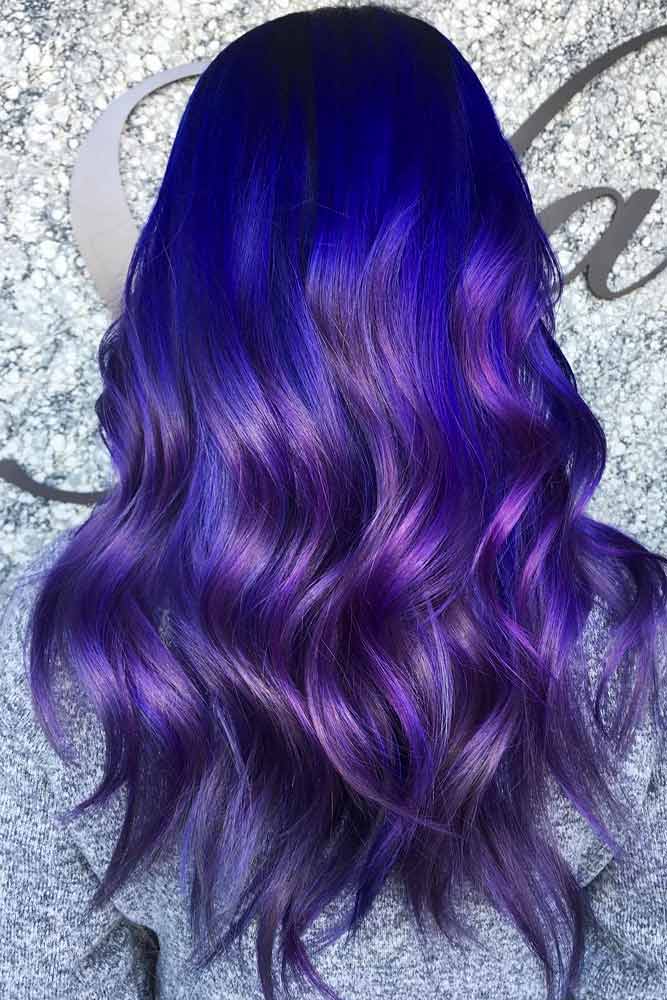 If you have long wavy hair a route similar to this may be the way you want to go. It is bold and daring but exudes a confident personality with its contrasting navy blending into the purple hair tips.If you have a very light skin tone you may want to steer clear of this shade as that it has its best effect when coupled with olive skin tones.
Inverted Purple To Blue Ombre Hair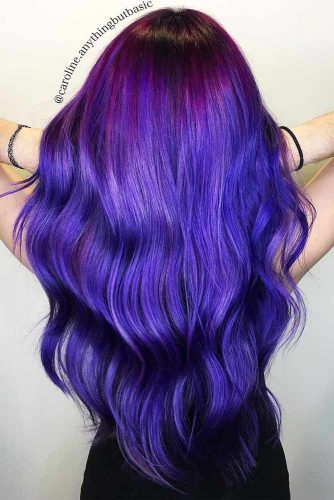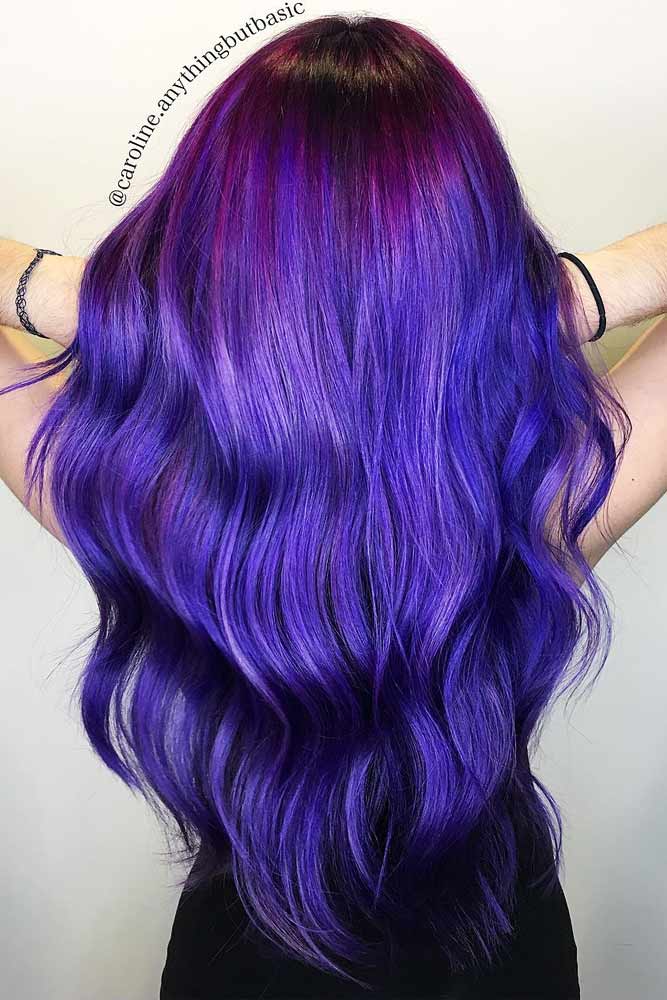 Here is another look that goes well with the wavy purple hair. If you have one length hair you will need to change it up a bit to a long layered cut. Once that is taken care of you will have your friends and co-workers wondering if you're the next superhero due to your evident confidence and resemblance to a comic book character. This is definitely a bold look that will accentuate your best attributes.
Sweet Dream Tresses With Black Roots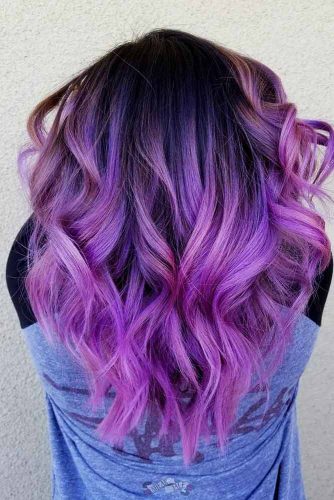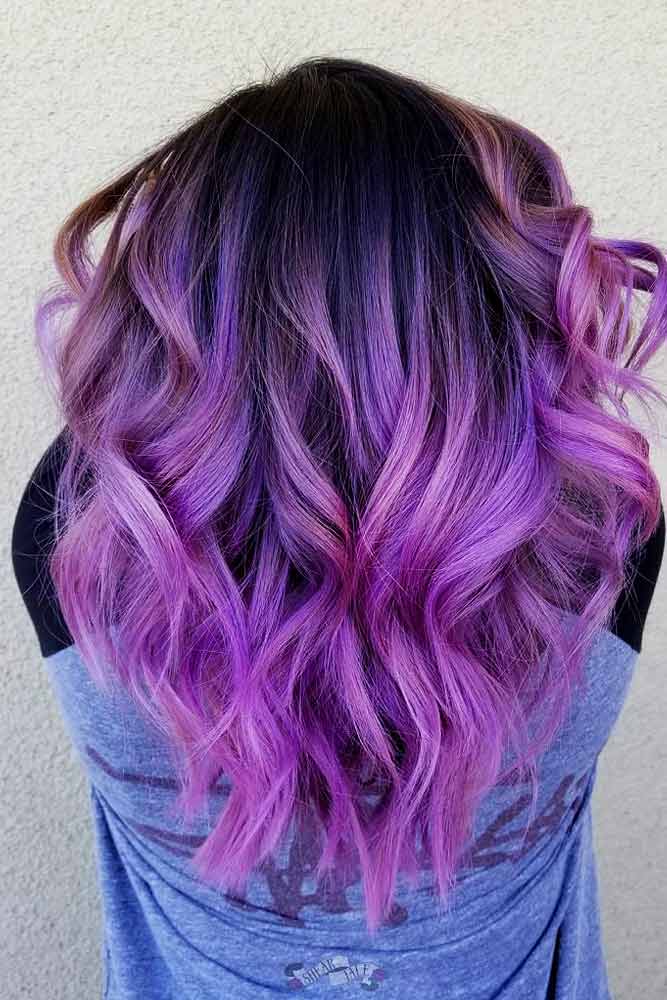 This color is what I like to refer to as a warm purple hair. I feel it best compliments women of a darker complexion as opposed to a lighter skinned woman. This ombre hair allows you to express your lighter, fun type of personality. As with any purple hair style you allow others to see that you don't mind obtaining some attention.
Teen Spirit Balayage On An Angled Bob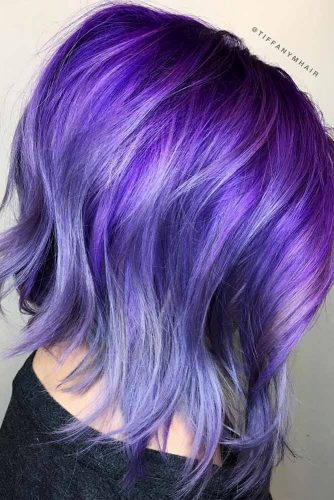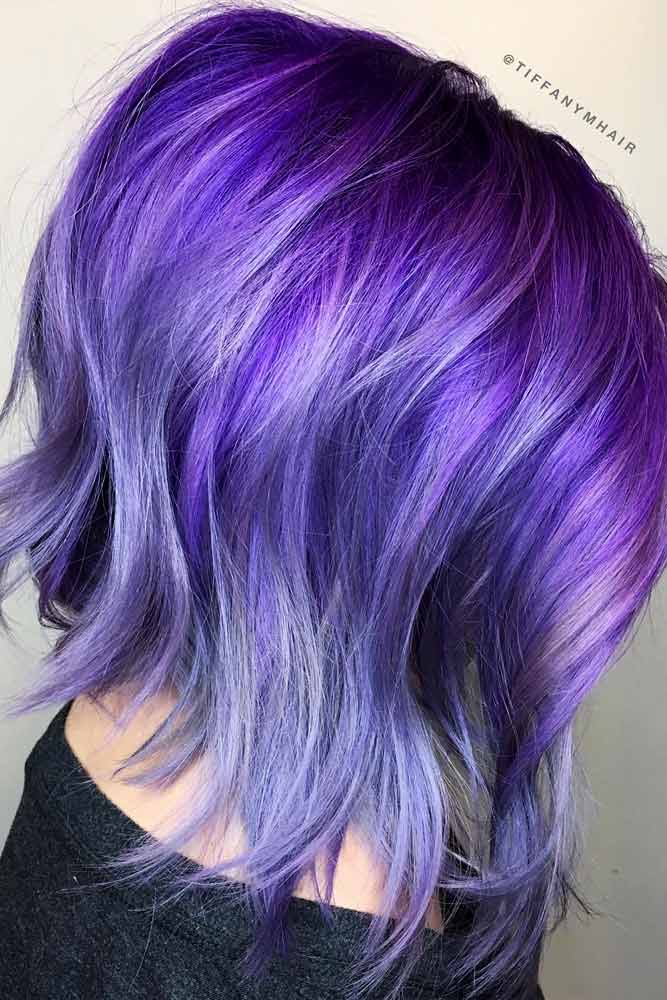 This inverted bob has an edgy look with the cut alone. Add the color splash of purple hair highlights and look-out! The sexy and chic hairstyle is the perfect combination to make a statement of your confidence and security in your persona. This style is certain to highlight your facial features and accent your eyes. With a bold style like this basic make-up application would be perfectly acceptable.