Long Hairstyles To Anyone's Taste
Long hairstyles are hairstyles that are done on long hair. But what hair length is considered long? Long hair is anything below your shoulders.
However, when it comes to the length, long haircuts are more diverse than you think. Long hair can be of a collarbone length, armpit length, mid back, waist length, tailbone length, classic length (when your tresses reach your buttocks).
And today we want to discuss popular hairstyles for long hair that can compliment any woman. Explore trendy and pretty loose hairstyles, updos, and half updos.
Beautiful Long Wavy Hairstyles
Credit photo: instagram.com/evalam_, instagram.com/bescene, instagram.com/bellamihair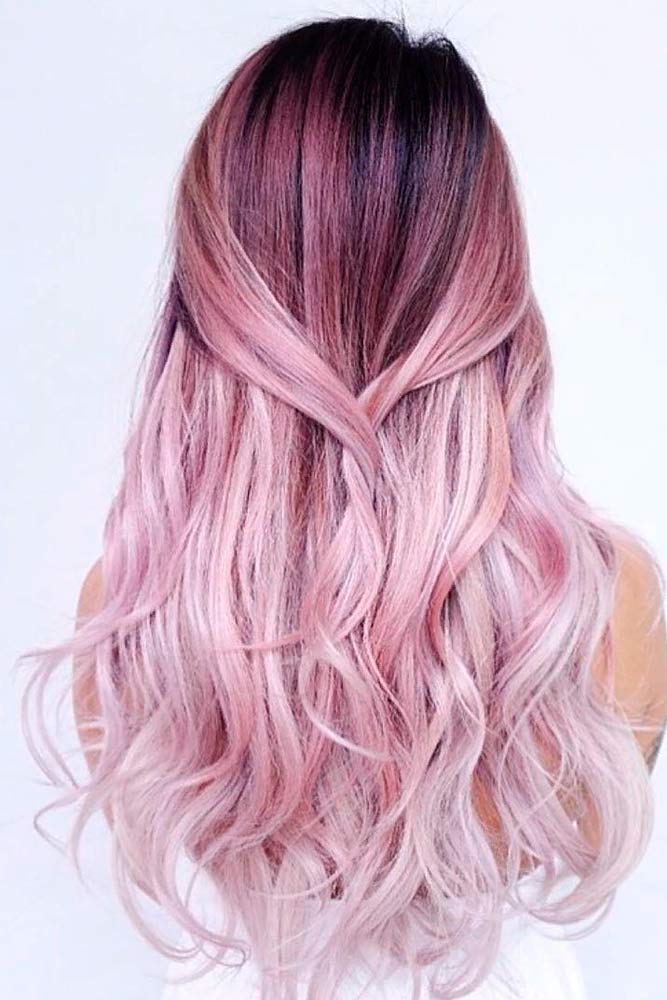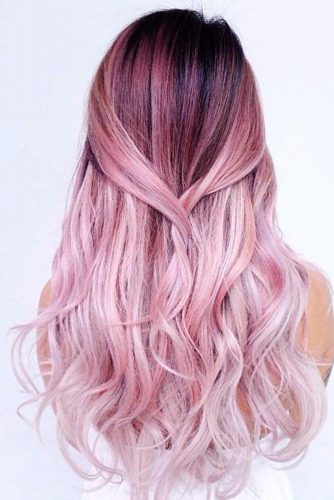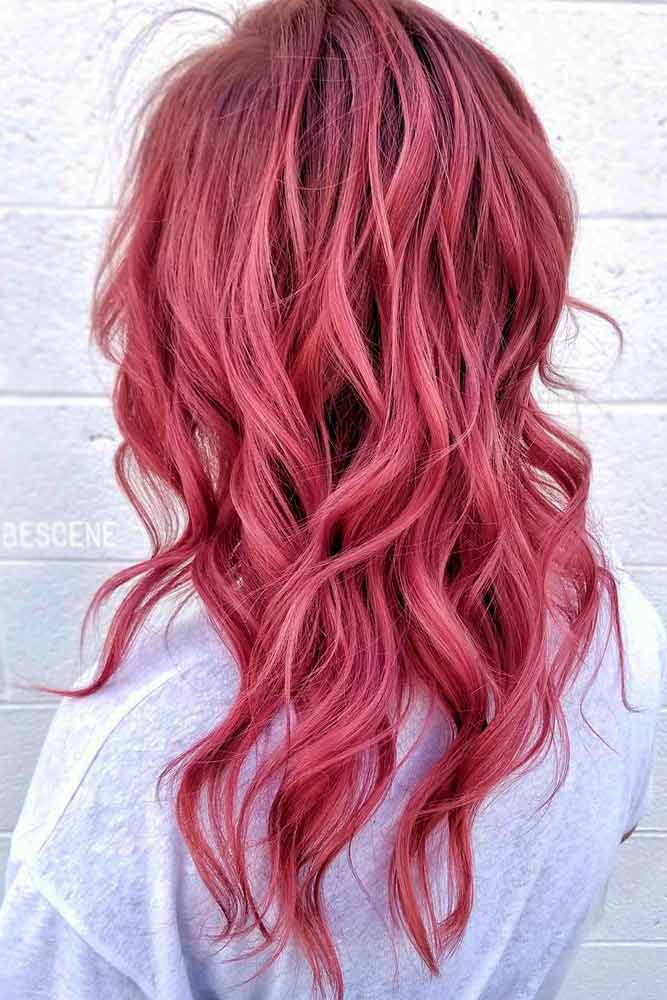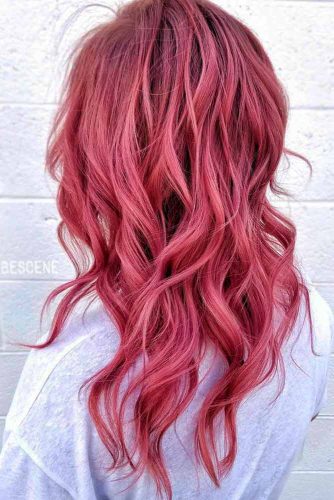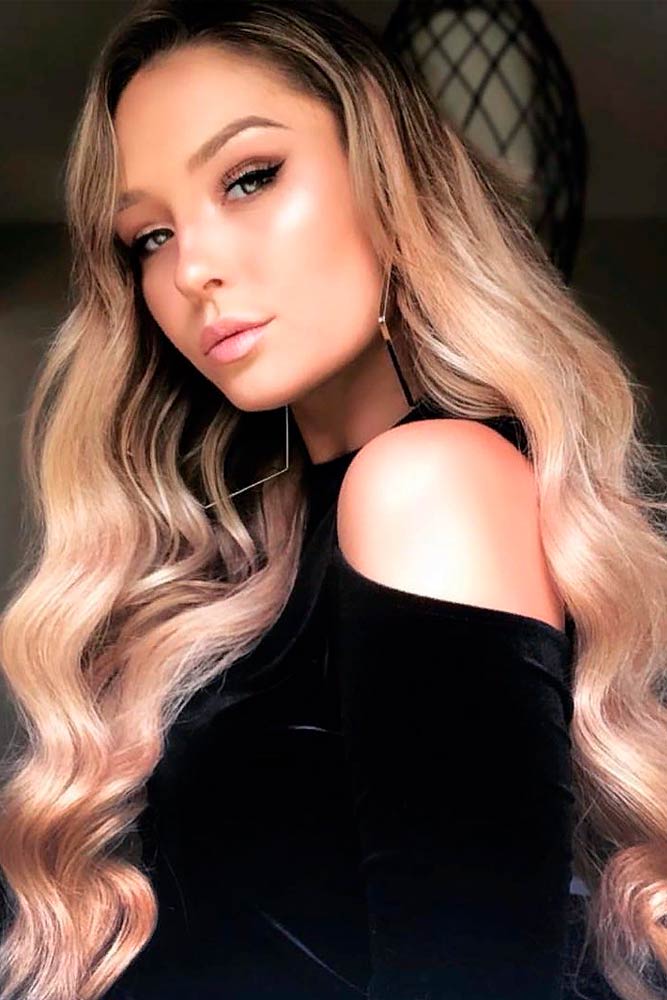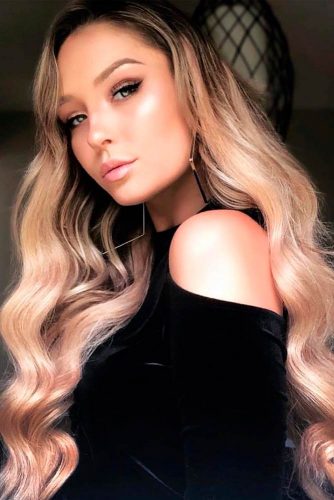 Long layered hairstyles for women are quite popular. And when waved, they appear absolutely stunning. Actually, there are many ways how you can wave your long tresses. And every babe has her own preferences. But we recommend that you try a waving technique called hair scrunching.
It's one of the simplest ways to wave long layered hair. You will need a towel, volumizing mousse, and that's it!
Apply some volumizing mousse to clean, wet tresses.
Use a towel to dry your tresses. The amount of towel-drying time is up to you.
Bend the head forward in a way for the tresses to fall right to the front.
Begin scrunching your tresses. Ball the hair up with your hands from its ends. Squeeze for several seconds, let go.
Repeat it every 10 minutes or so till your tresses dry completely.
Straight Hair Styles Ideas
Credit photo: instagram.com/nealmhair, instagram.com/rossmichaelssalon, instagram.com/jenniekaybeauty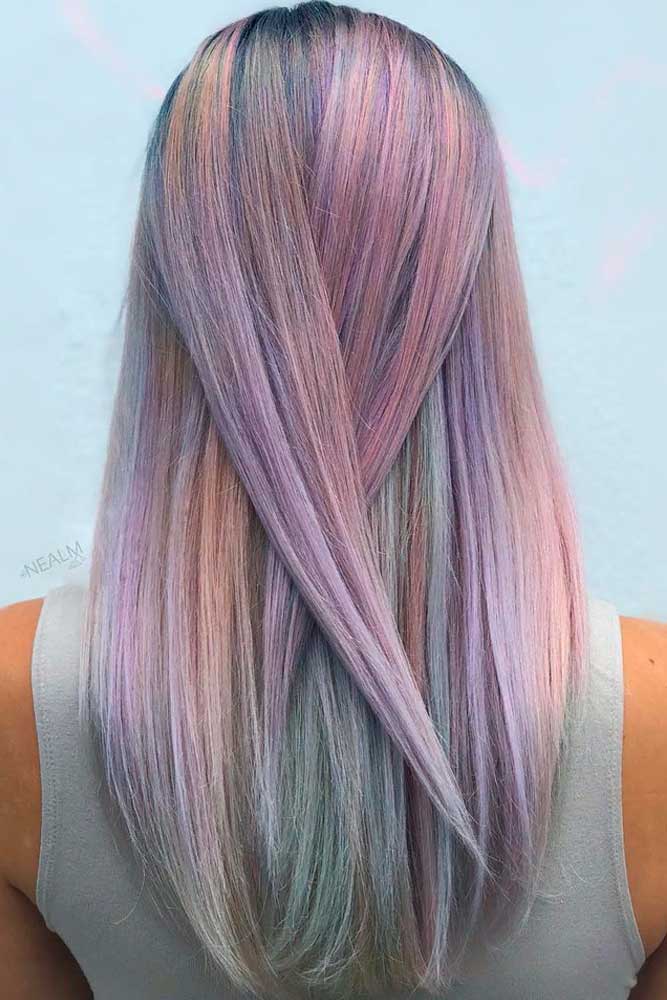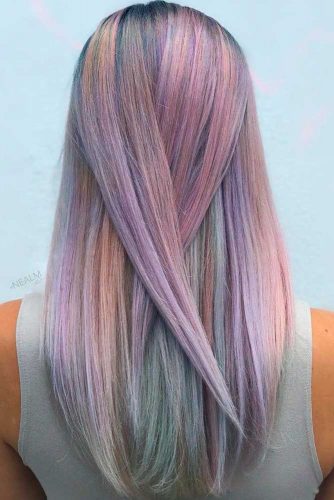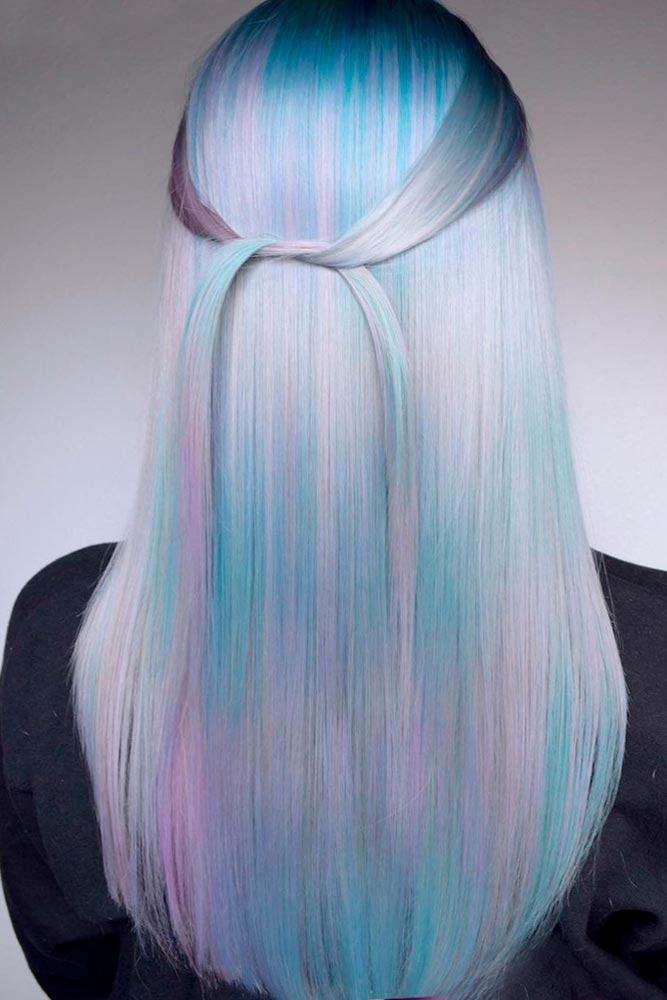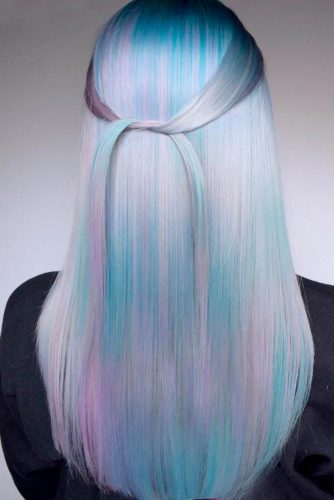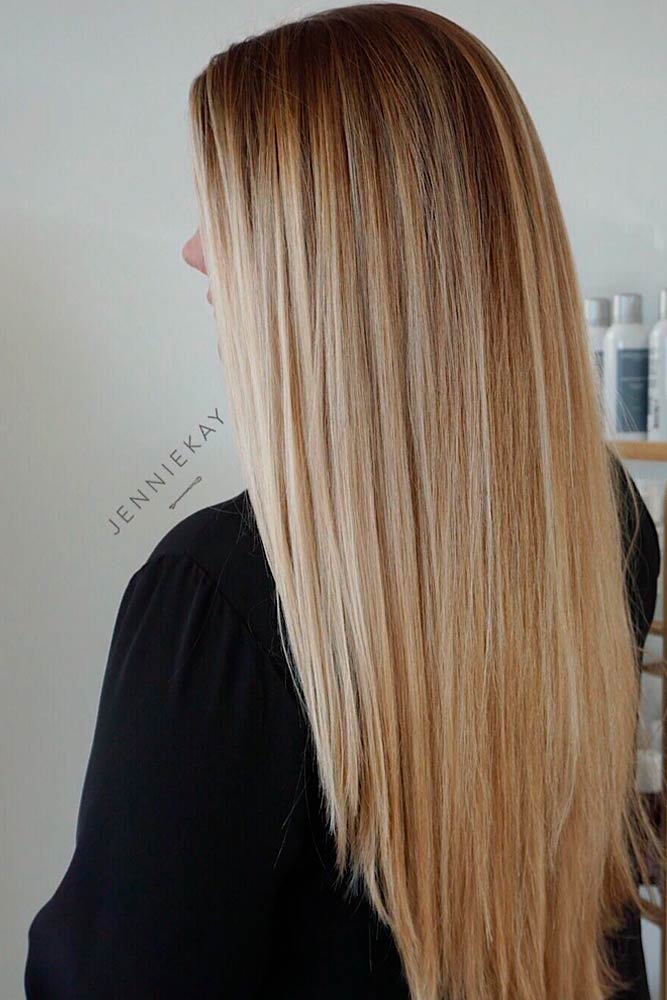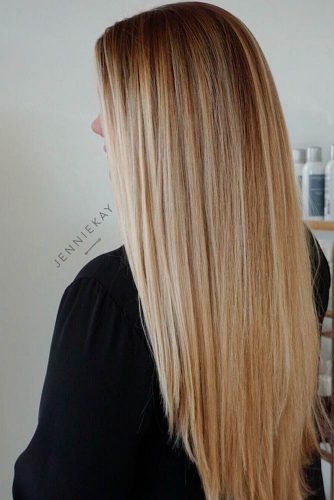 Straight hair appears alluring and very elegant. Maybe that is why sleek hairstyles for long hair are preferred by many women. There are many techniques that help to straighten your tresses. Let's discuss the one that every babe should know.
Styling with a flat iron is one of the surefire ways to get straight tresses. The best thing about this method is that it will work for any hair texture. It can even help straighten naturally curly tresses.
When towel drying your tresses, apply heat protectant. Comb your tresses thoroughly and blow dry. Let them cool down a bit. Then pull strands through a flat iron. Do it in swift and continuous motions. Ceramic coatings can warm the strands gently and evenly. When all strands are straight, finish with strong-hold hairspray. Thus, your tresses will be kept straight for about 2 days. But you may need several touch-ups. And don't forget to deep condition your tresses once a week for the heat to cause less damage.
Hairstyles For Long Hair With Braids
Credit photo: instagram.com/emilyrosehannon, instagram.com/kirstenzellers, instagram.com/maggiemh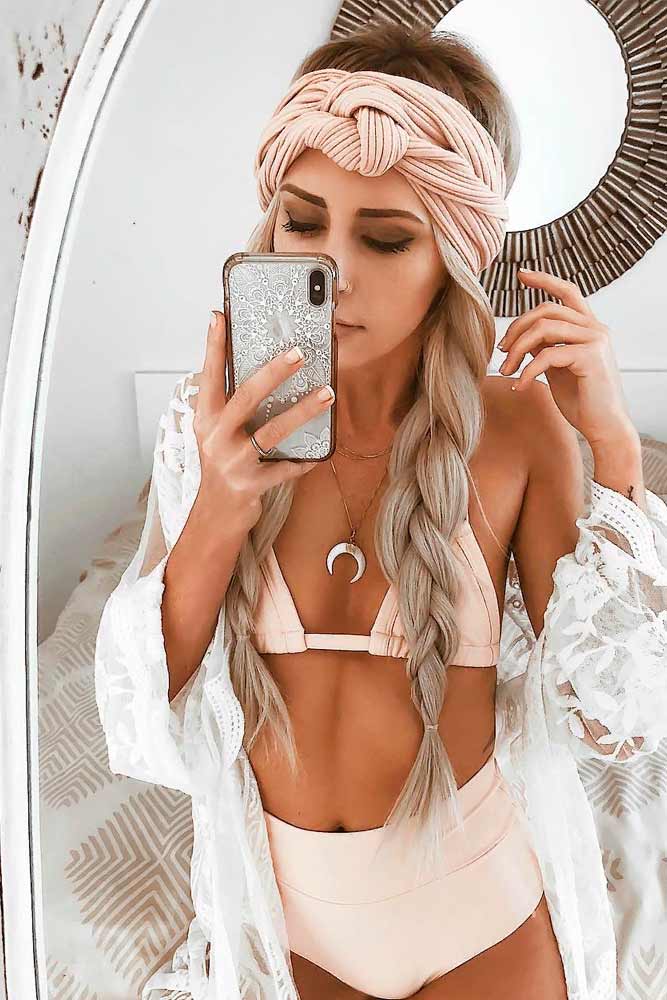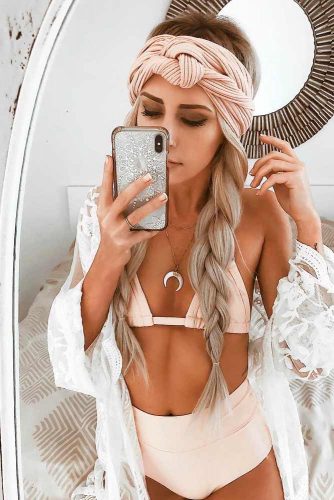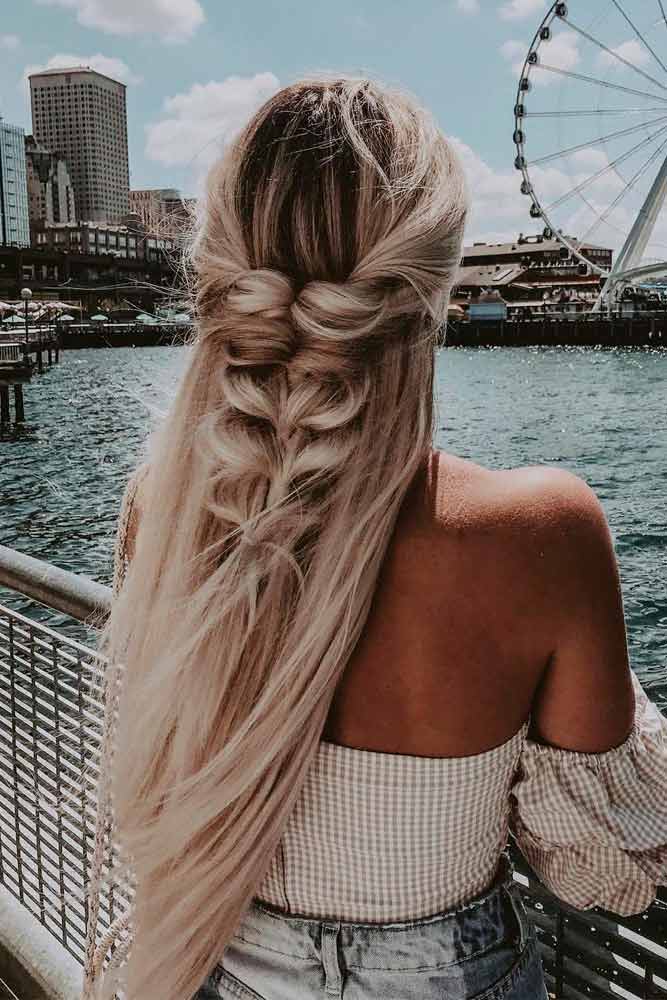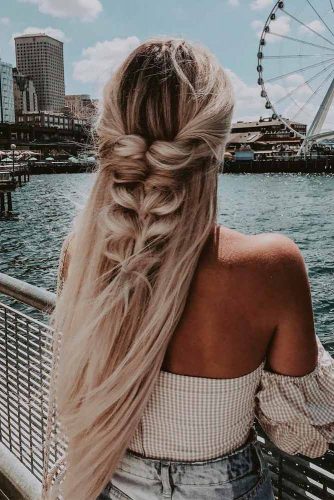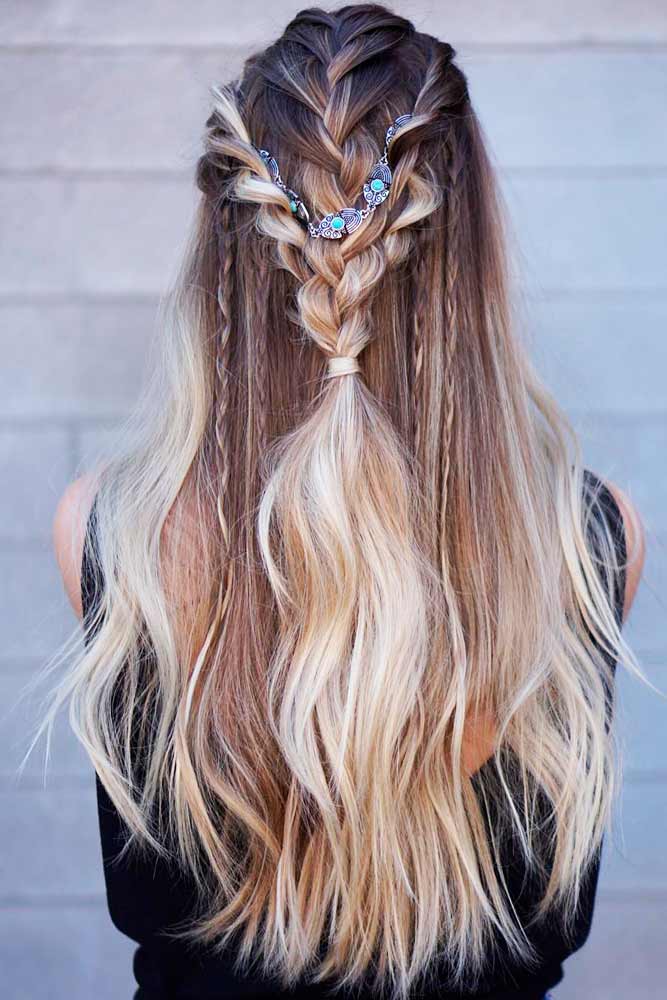 Women hairstyles with braids are truly classic. There are simpler and more intricate options that can work for anyone. And when you go for a braided hairstyle, there are several hacks that will help you no matter what type of a braid you do.
Go with second-day tresses when braiding. In case you have just washed your hair, you can always make it dirtier with styling products. Dirtier tresses are more prone to lay the way you like. And clean tresses are too slippery. Also, a braid done on dirty hair will last longer. Texturizing spray or dry shampoo will help you.
Always detangle your tresses before you start braiding. If your strands are knotty, you are unlikely to get the perfect braid.
Ponytails Ideas For Long Hair
Credit photo: instagram.com/emmachenartistry, instagram.com/romeufelipe, instagram.com/maggiemh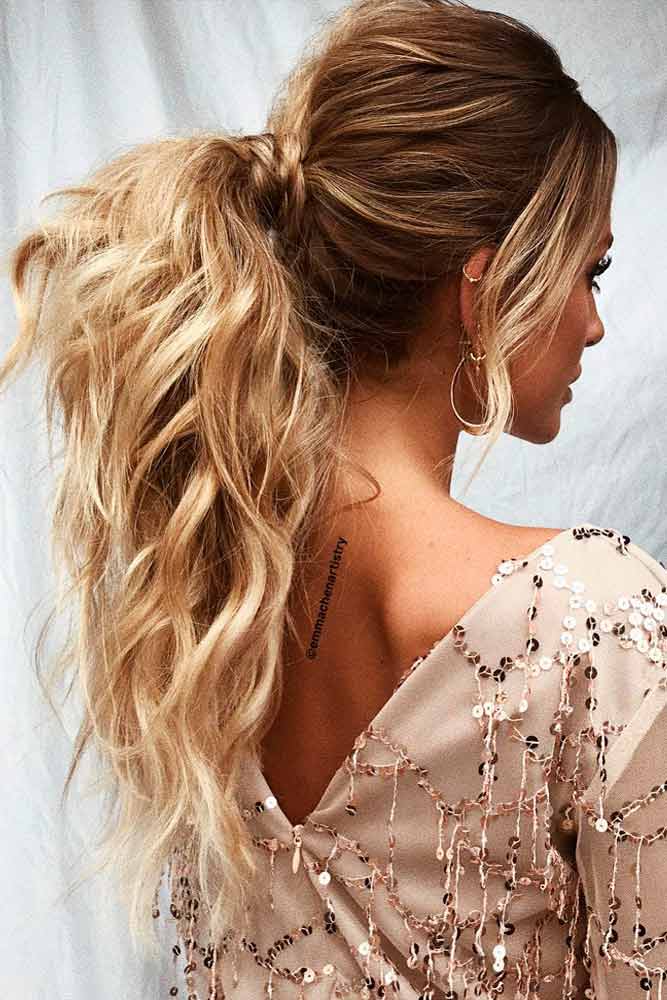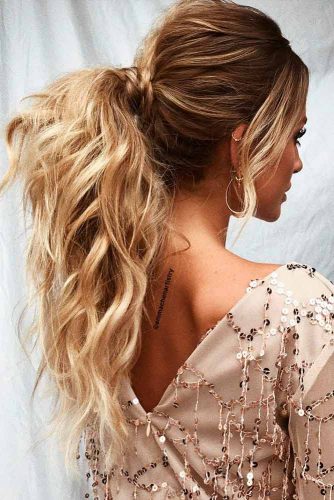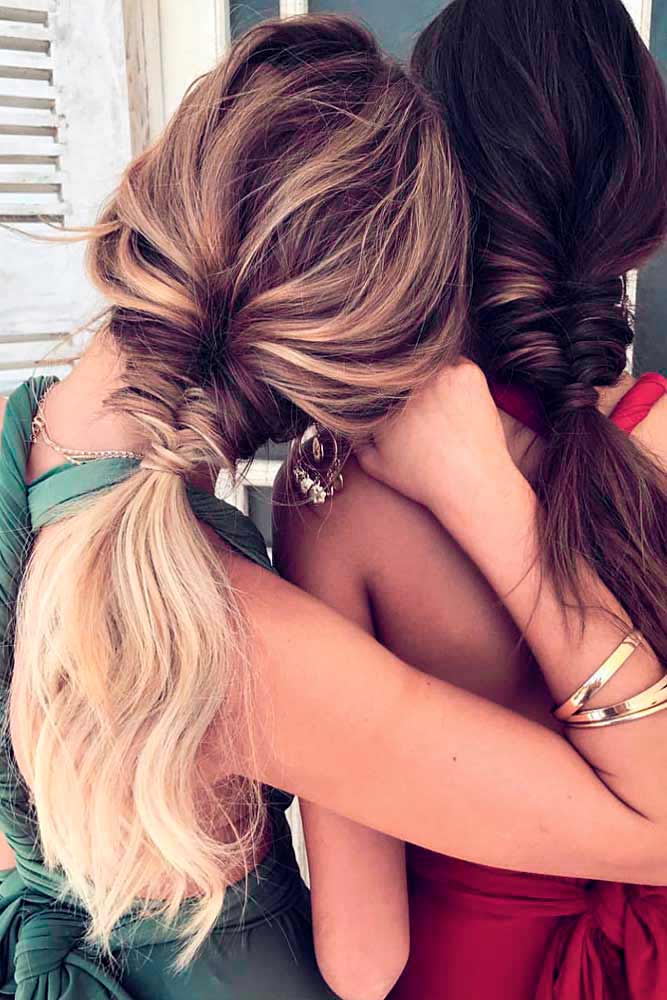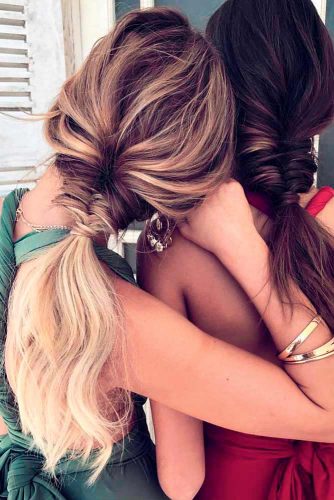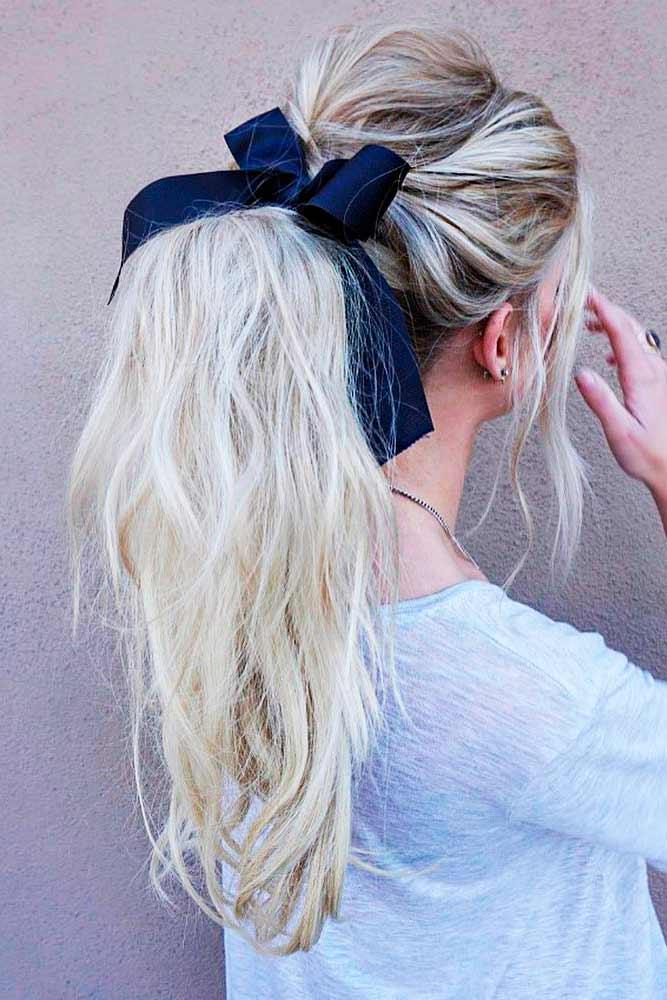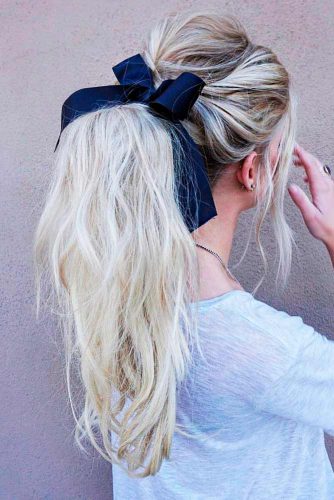 If you want your hair style to look effortlessly chic, go for a voluminous ponytail! And don't worry if you have straight and fine tresses that lack movement and volume. You can easily get these with texturizing hairspray. And in case you have none, just twist your tresses and tease them within a ponytail. That will give that volumizing effect.
Easy Top Knot Hair Styles
Credit photo: instagram.com/nyane, instagram.com/amberfillerup, instagram.com/emilyrosehannon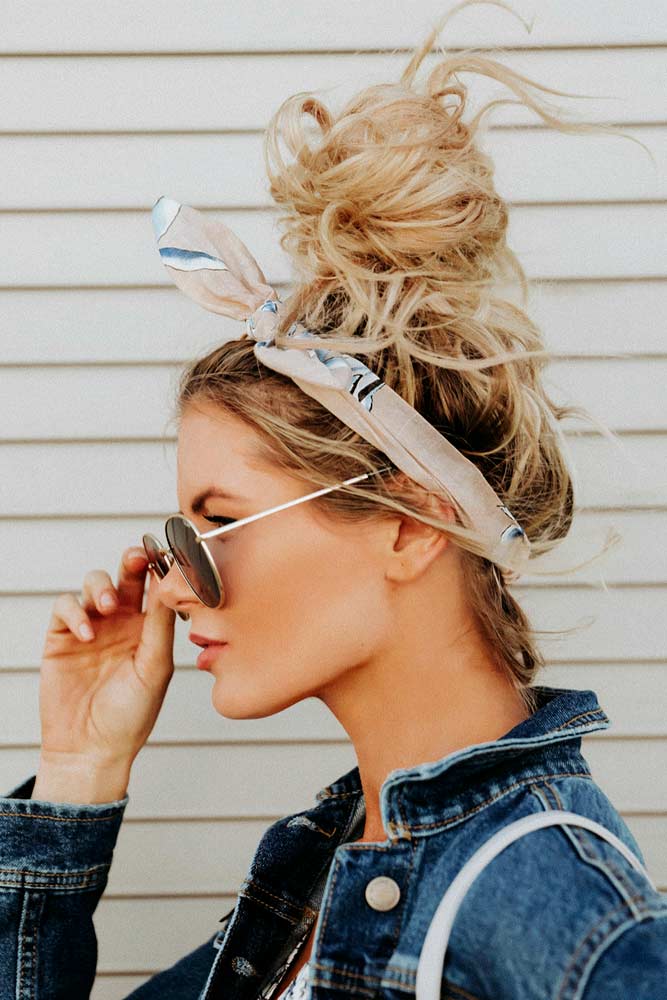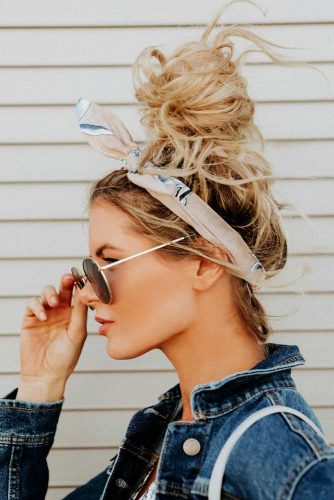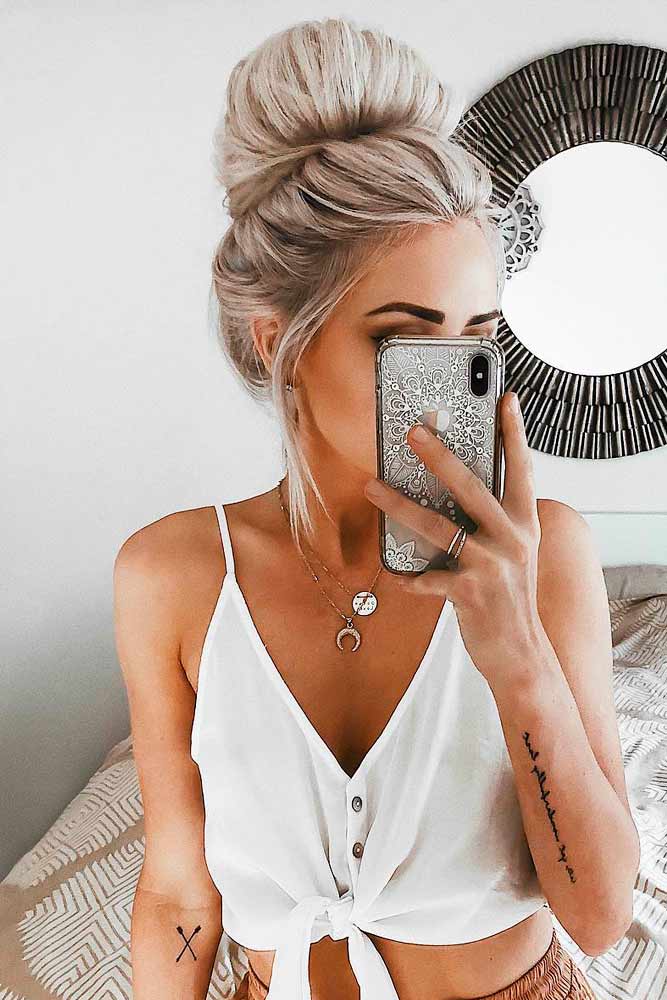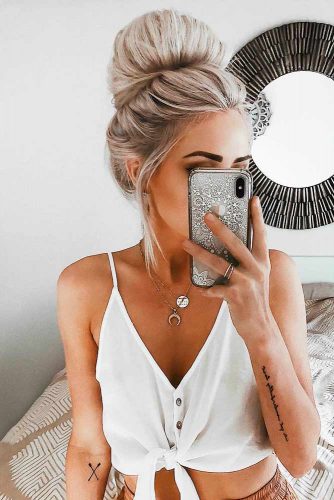 Here you can see top knot long hairstyles that can work for various occasions, from exorcizing in a gym to a party. And there are so many ways how to rock a top knot. You can go for a more polished variation or wear a messy top knot. It depends on your preferences and the event ahead.
Romantic Half Up Half Down Hairstyles
Credit photo: instagram.com/kristin_ess, instagram.com/amberfillerup, instagram.com/kristin_ess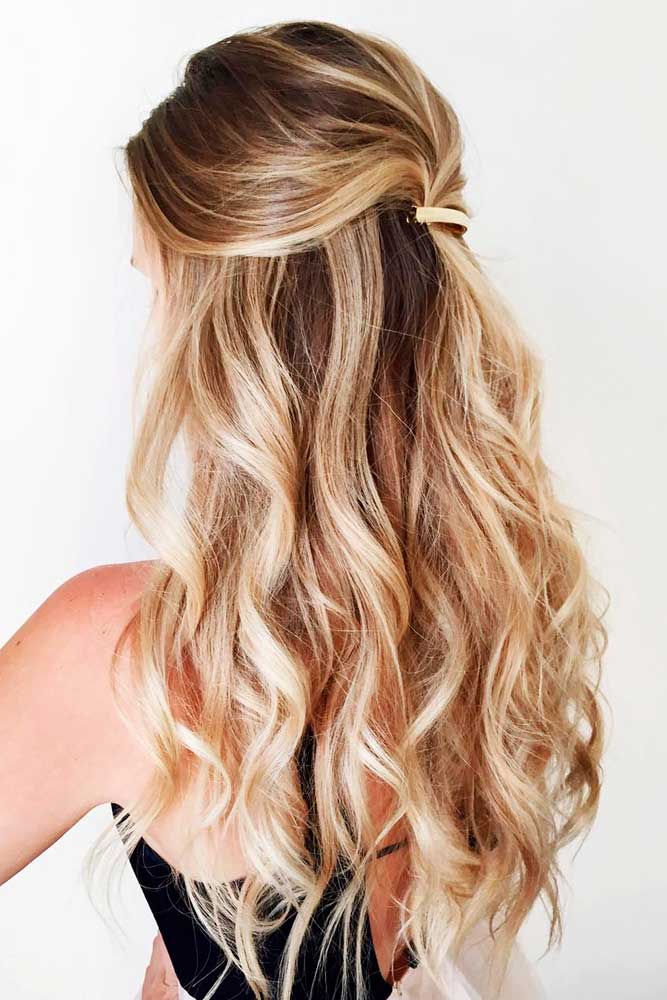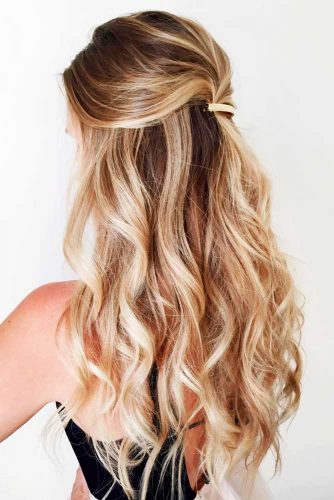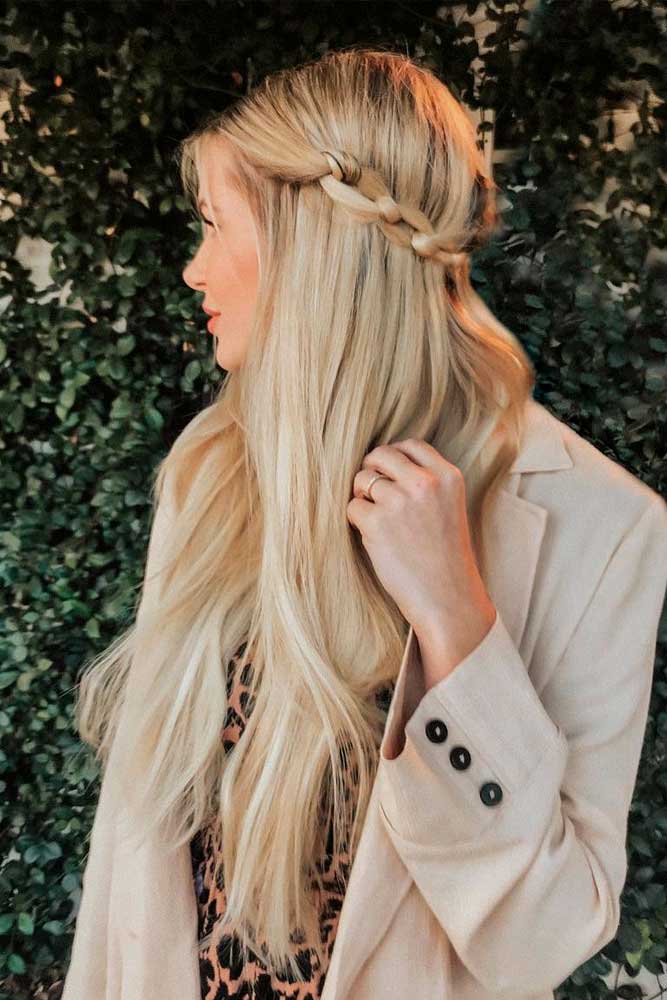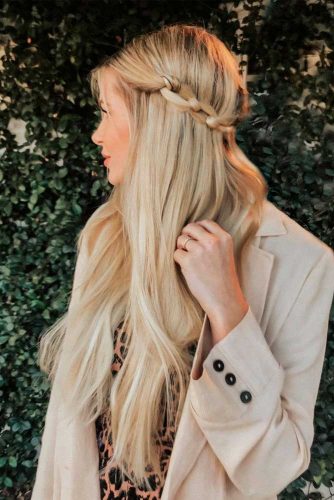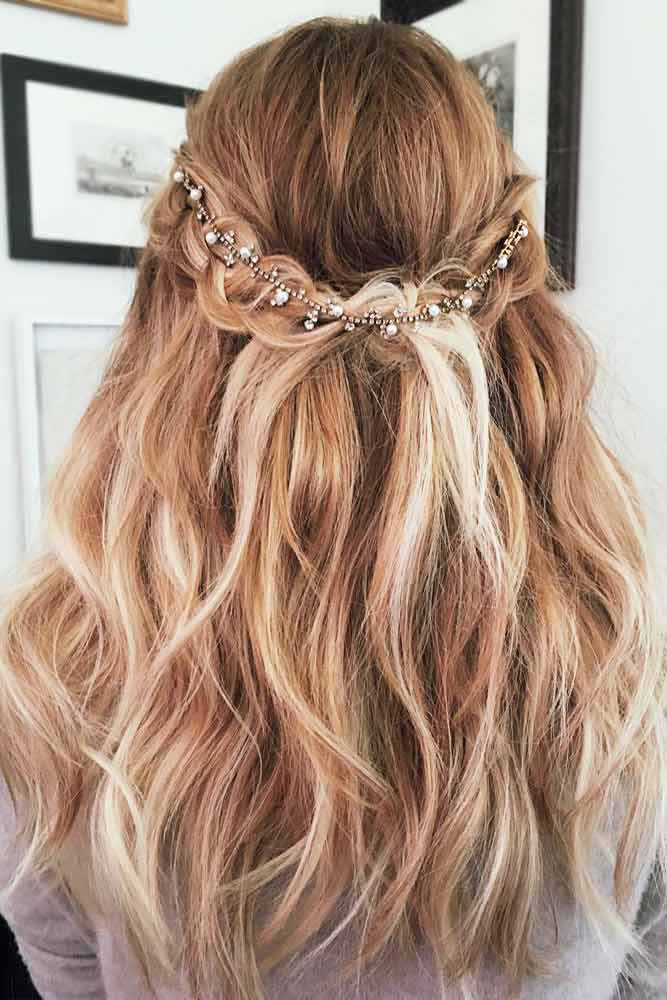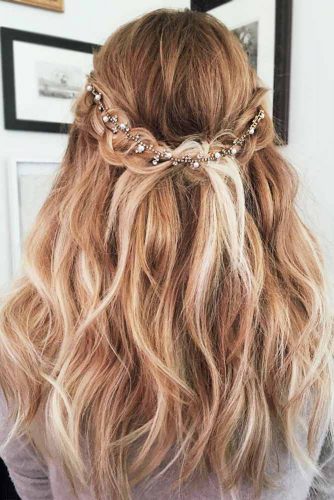 When talking about long hairstyles, we cannot but mention elegant half up half down hairstyles. These can give you the best of two worlds: keep your hair away from your face and let you show off your beautiful long locks at the same time. What can be better?
Updo Hairstyles For Long Hair
Credit photo: instagram.com/tonyastylist, instagram.com/amberfillerup, instagram.com/tonyastylist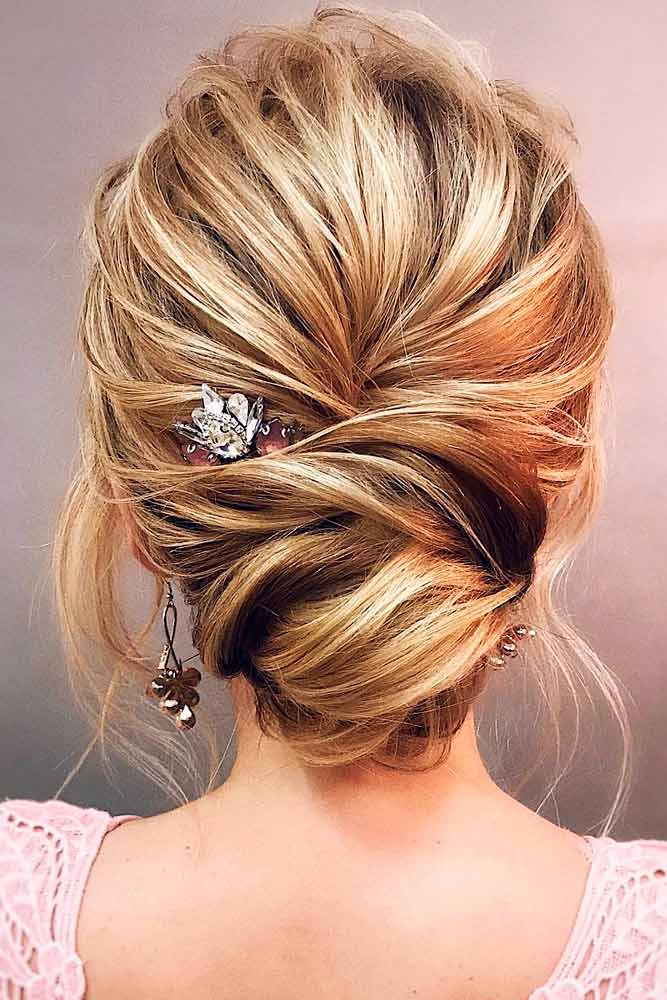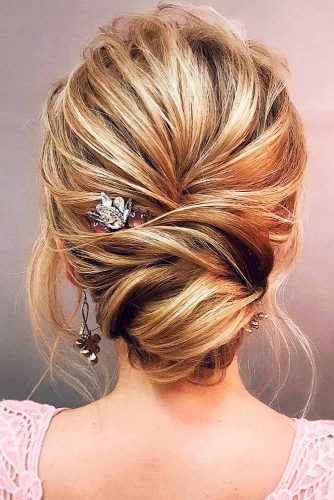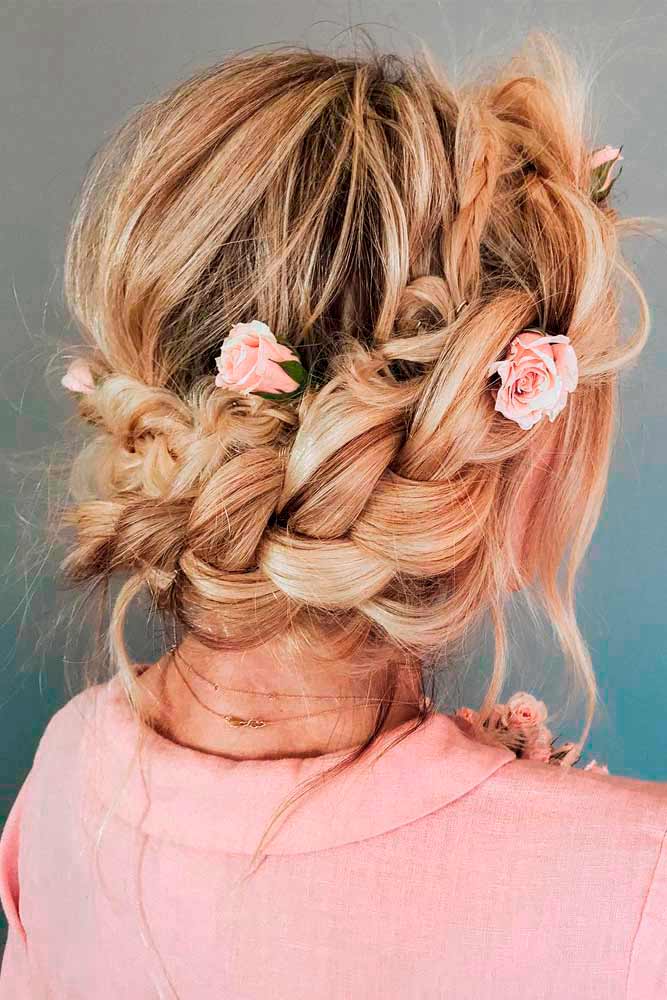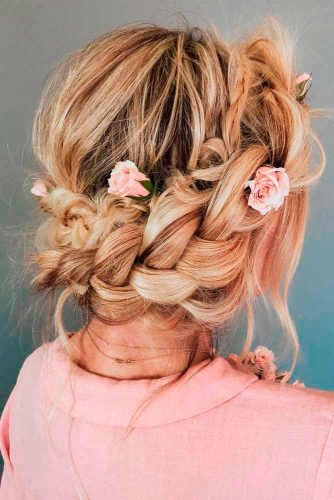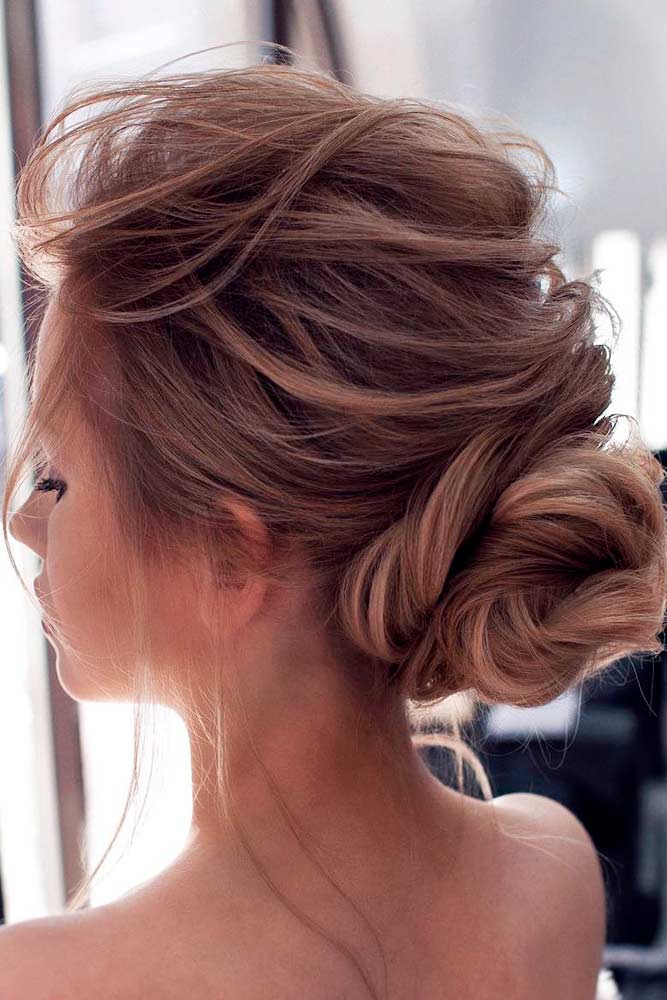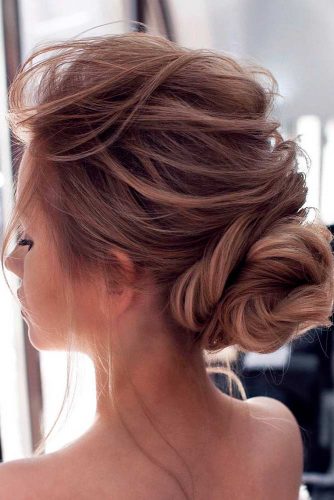 If you wish to appear very sophisticated, go for updo long hairstyles. Such hairstyles are ideal for special occasions, but you can pull them off on a daily basis, as well. Because an updo can be dressed up, but it can also be dressed down.
Low Knot Updo Tutorial


Twisted Side Ponytail Tutorial


Low Space Buns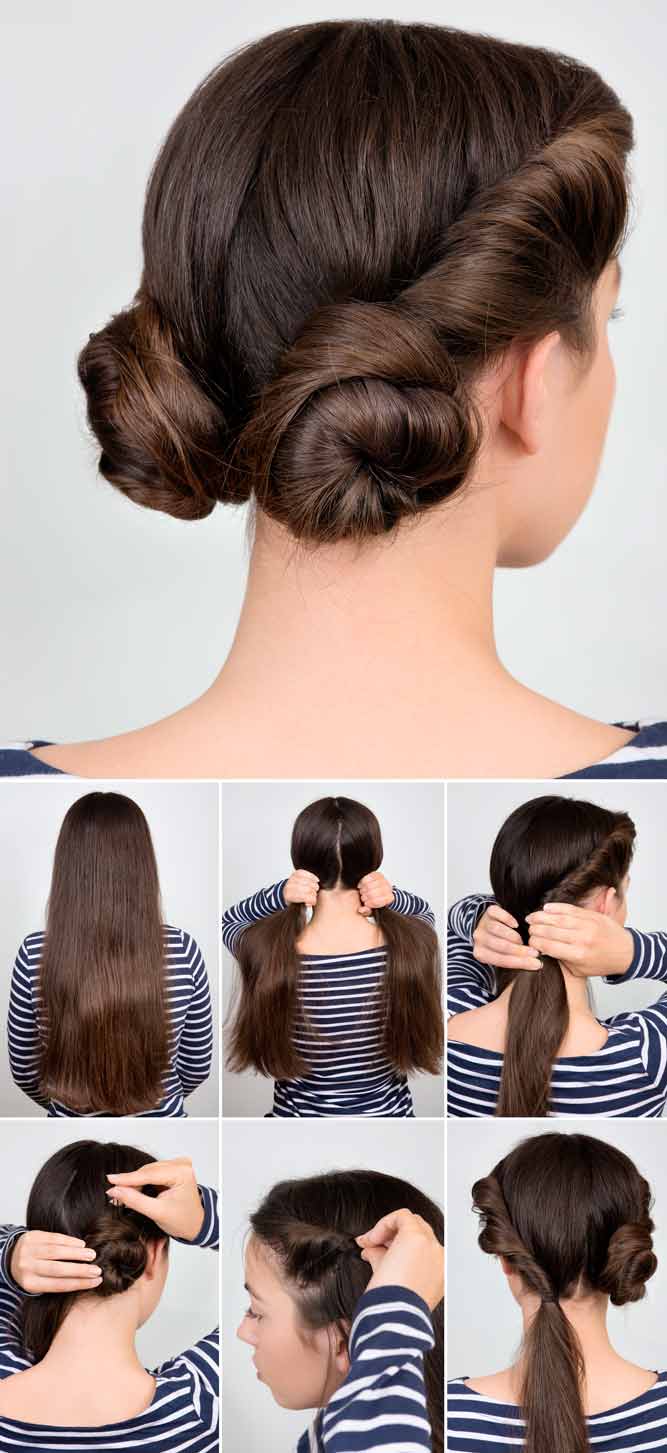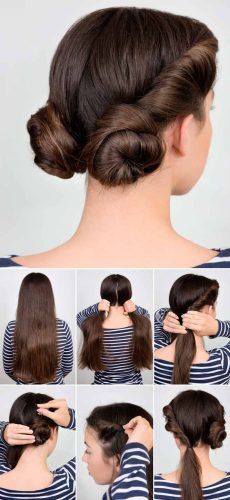 Crossed Half Up Half Down


Easy Braid Tutorial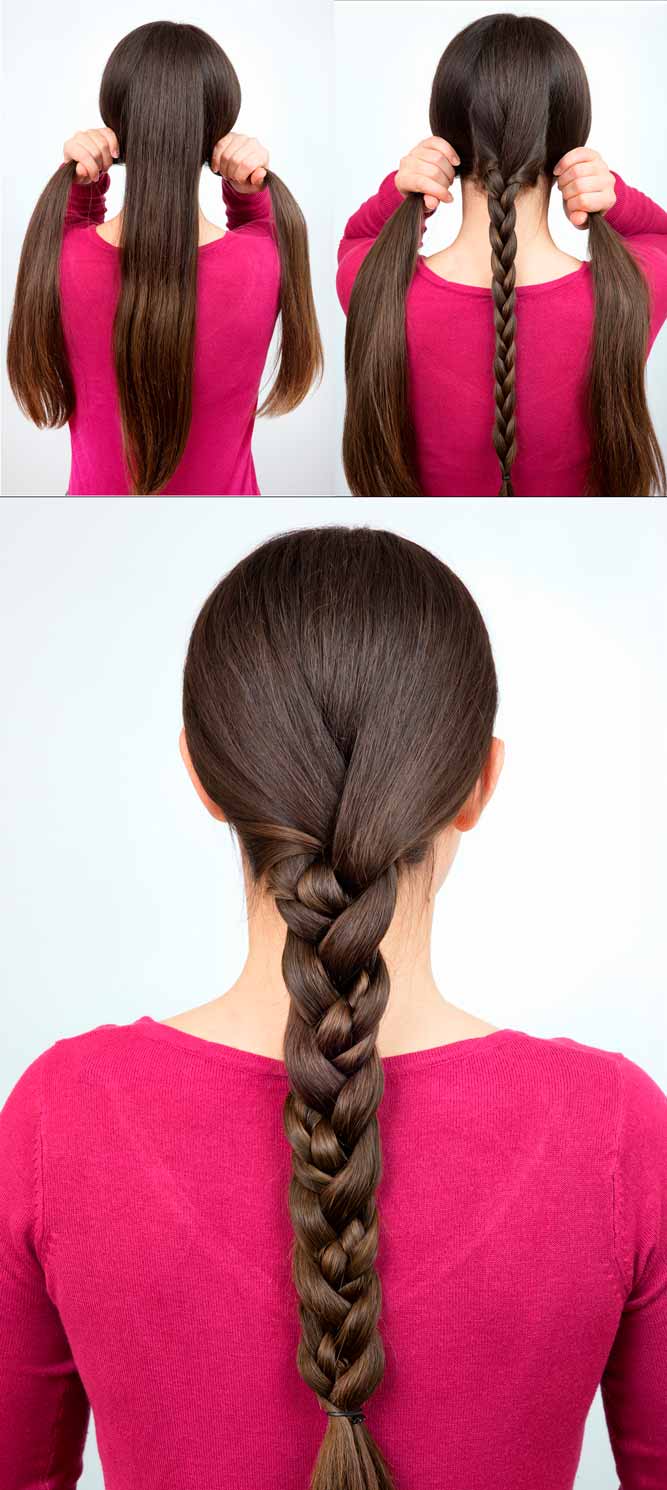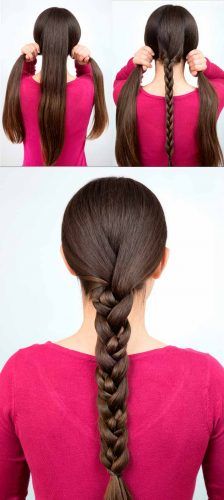 Double Dutch Braids Ponytail


Two Braids Into A Ponytail


DIY Ponytail With Braids


French Knotted Braided Updo


Do you enjoy our collection of hairstyles for long hair? We can promise that you will be amazed even more if you look through our blog.