The term "long hairstyles" refers to hairdos done on long hair. But what hair length qualifies as long? Well, anything below your shoulders counts as long hair.
Long haircuts, however, exist in a wider range of lengths than you might imagine. It is possible to have long hair that is collarbone, armpit, midback, waist or tailbone. So, if you're tired of these pixie and bob cuts that are now almost everywhere, and want to try something new in 2023, go through these long hairstyles recommended by professional hairstylists.
*We may earn money from affiliate links on this page. Please check out our disclosure policy for more details.
Beautiful Long Wavy Hairstyles
Credit photo: instagram.com/isaac4mayor
i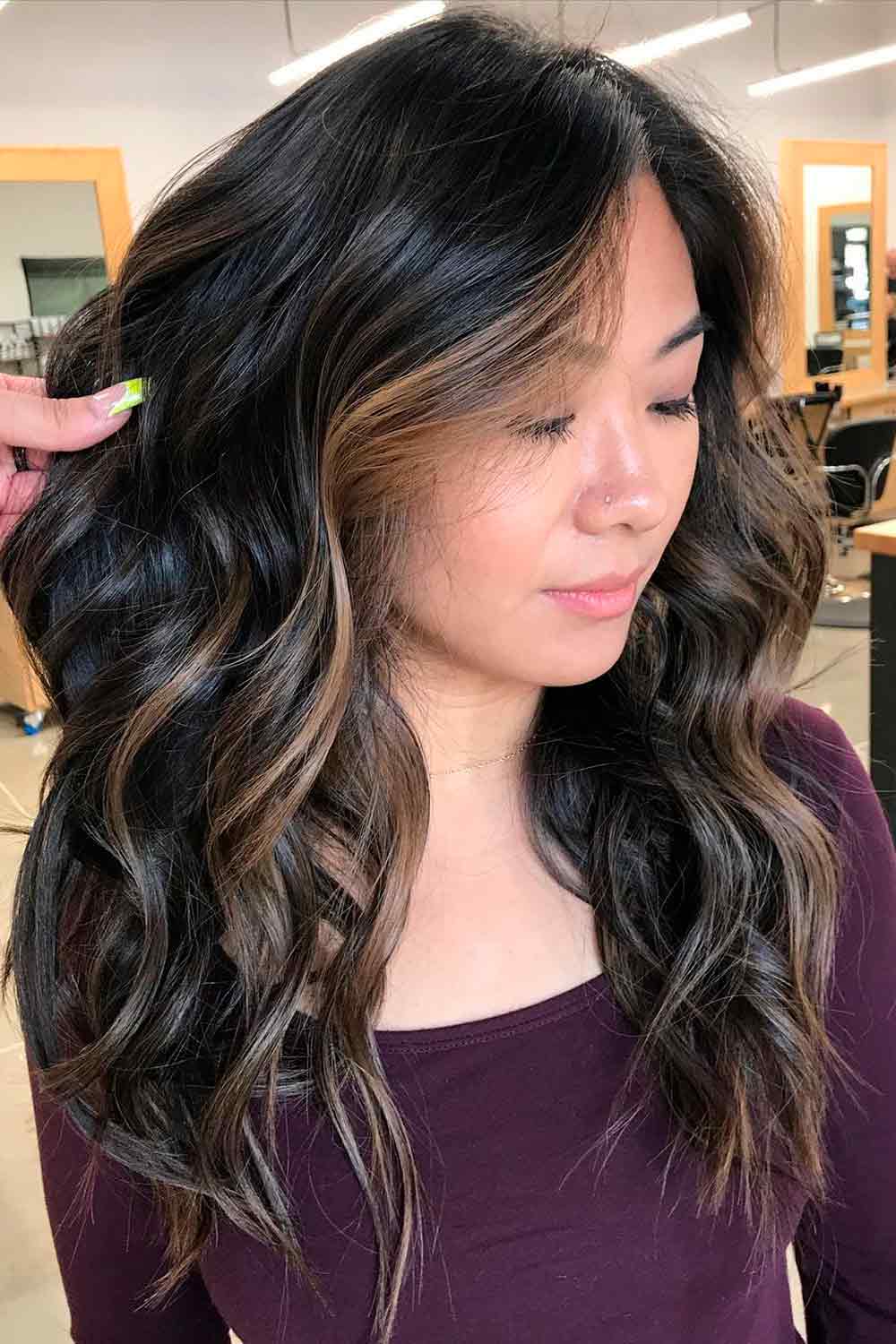 Credit photo: instagram.com/isaac4mayor
i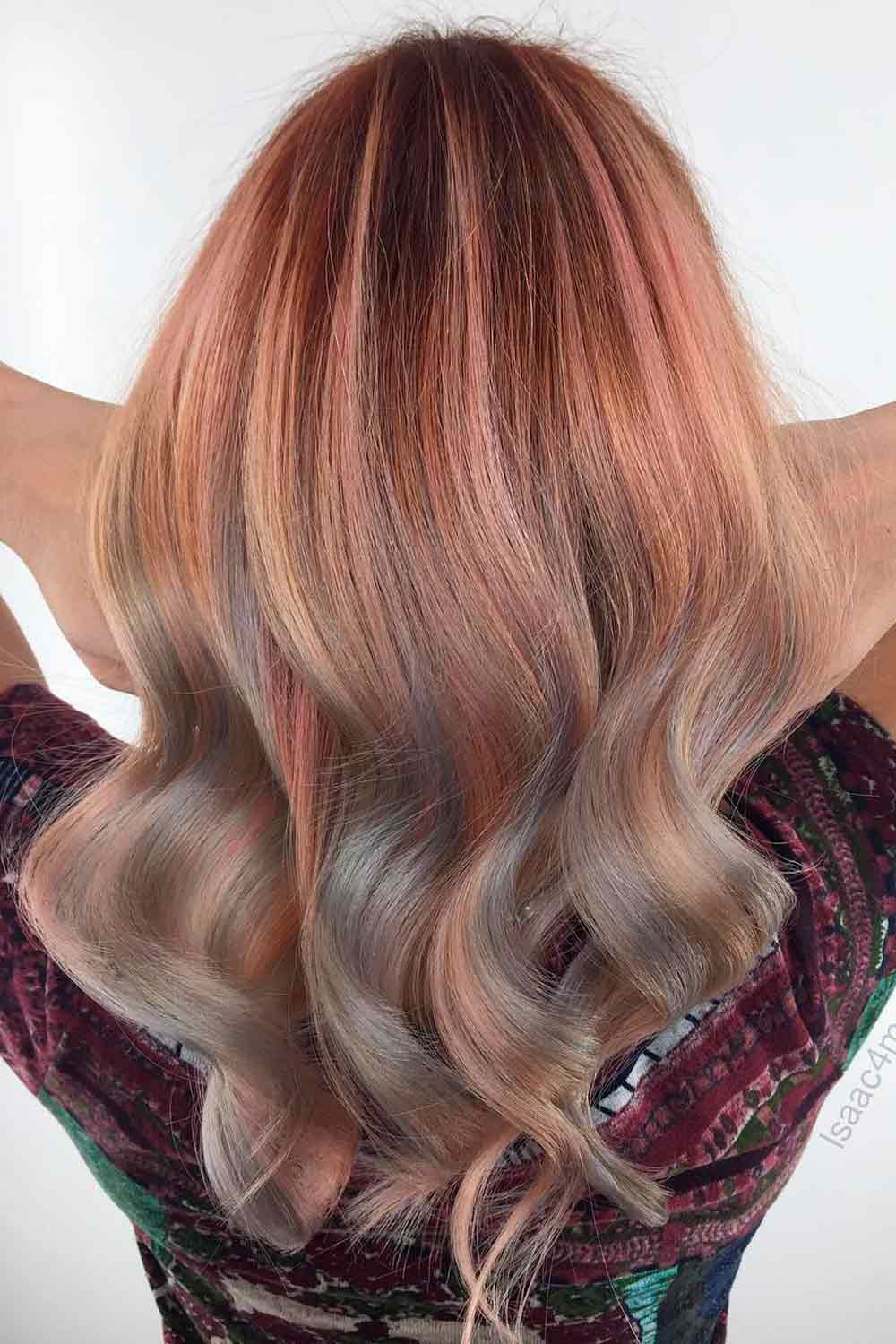 Credit photo: instagram.com/hairbyjaxx
i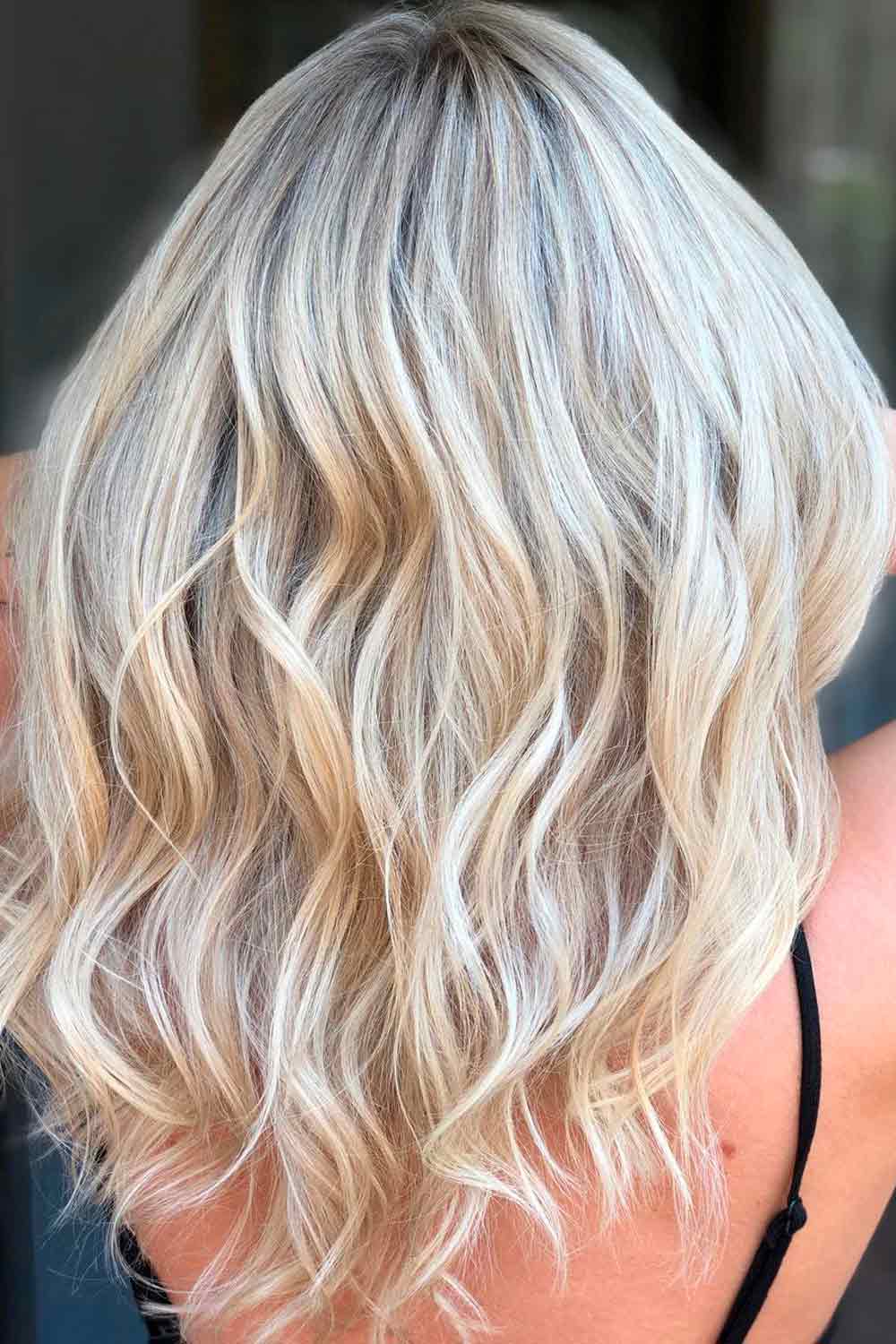 /
Long layered hairstyles for women are quite popular. And when waved, they appear absolutely stunning. Actually, there are many ways how you can wave your long tresses. And every babe has her own preferences. But we recommend that you try a waving technique called hair scrunching.
It's one of the simplest ways to wave long layered hair. You will need a towel, volumizing mousse, and that's it!
Apply some volumizing mousse to clean, wet tresses.
Use a towel to dry your tresses. The amount of towel-drying time is up to you.
Bend the head forward in a way for the tresses to fall right to the front.
Begin scrunching your tresses. Ball the hair up with your hands from its ends. Squeeze for several seconds, let go.
Repeat it every 10 minutes or so till your tresses dry completely.
Easy Straight Hairstyles
Credit photo: instagram.com/nealmhair
i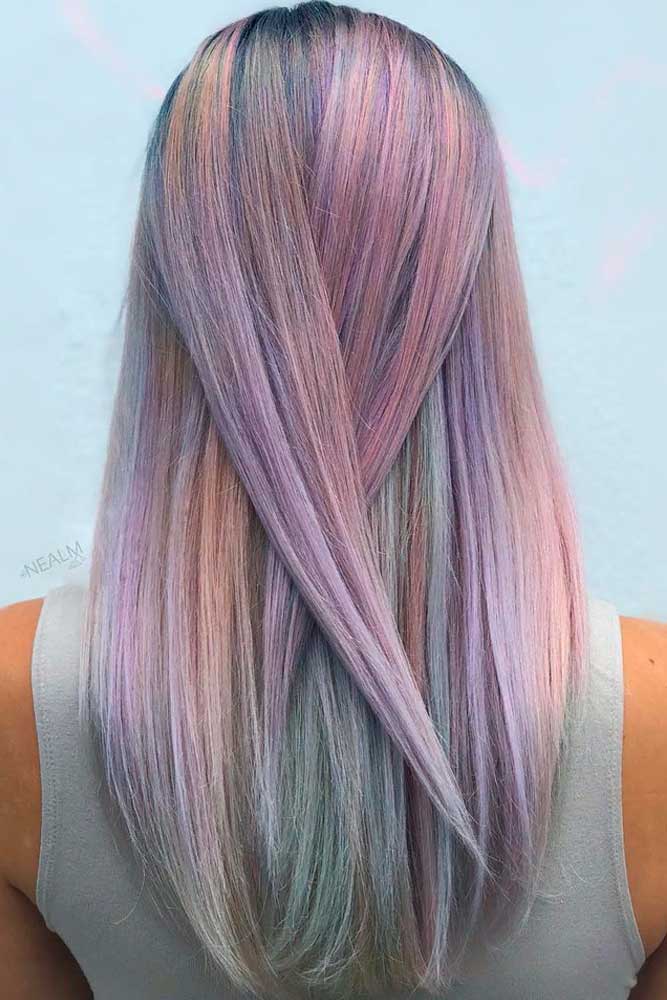 Credit photo: instagram.com/isaac4mayor
i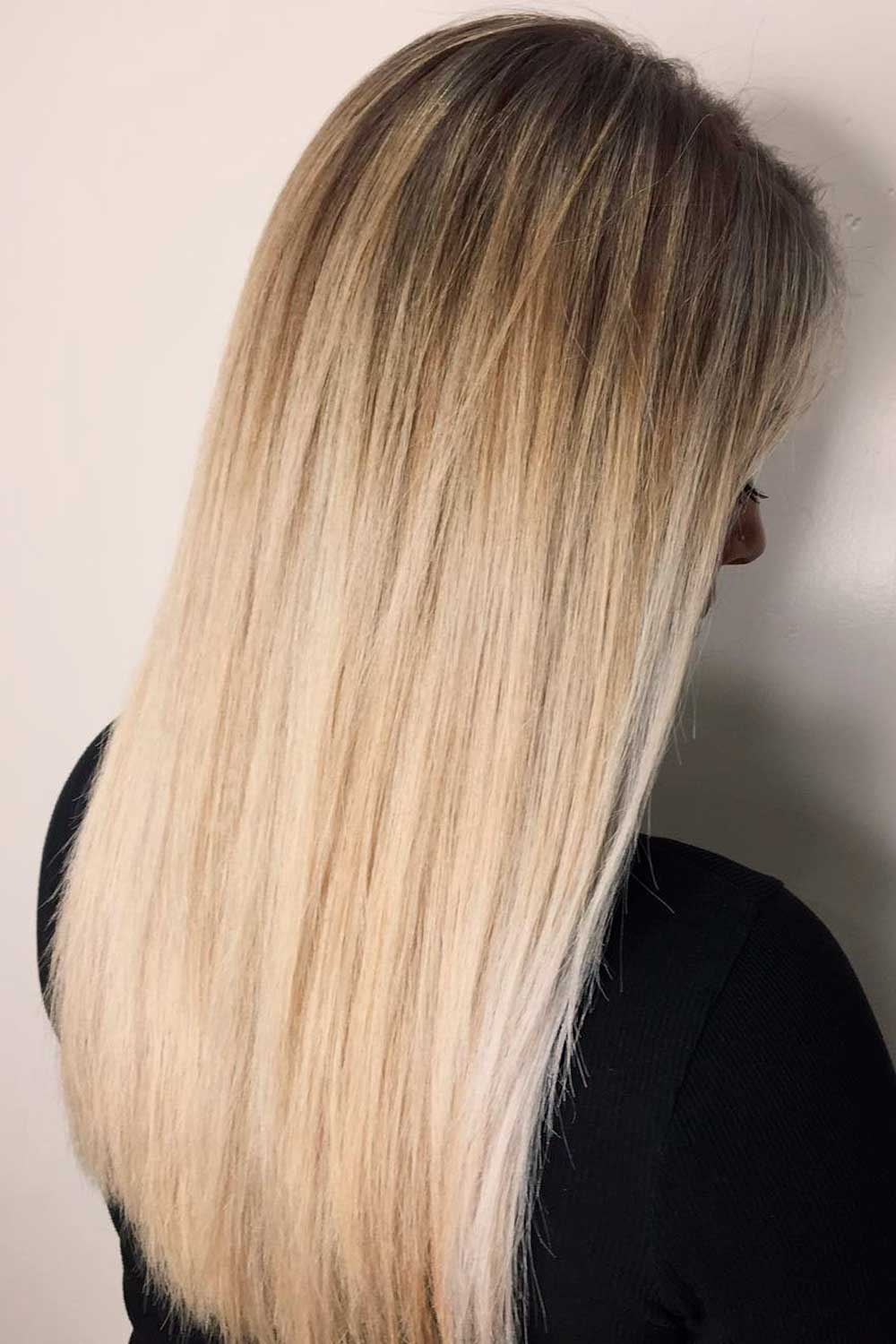 Credit photo: instagram.com/hairbyfranco
i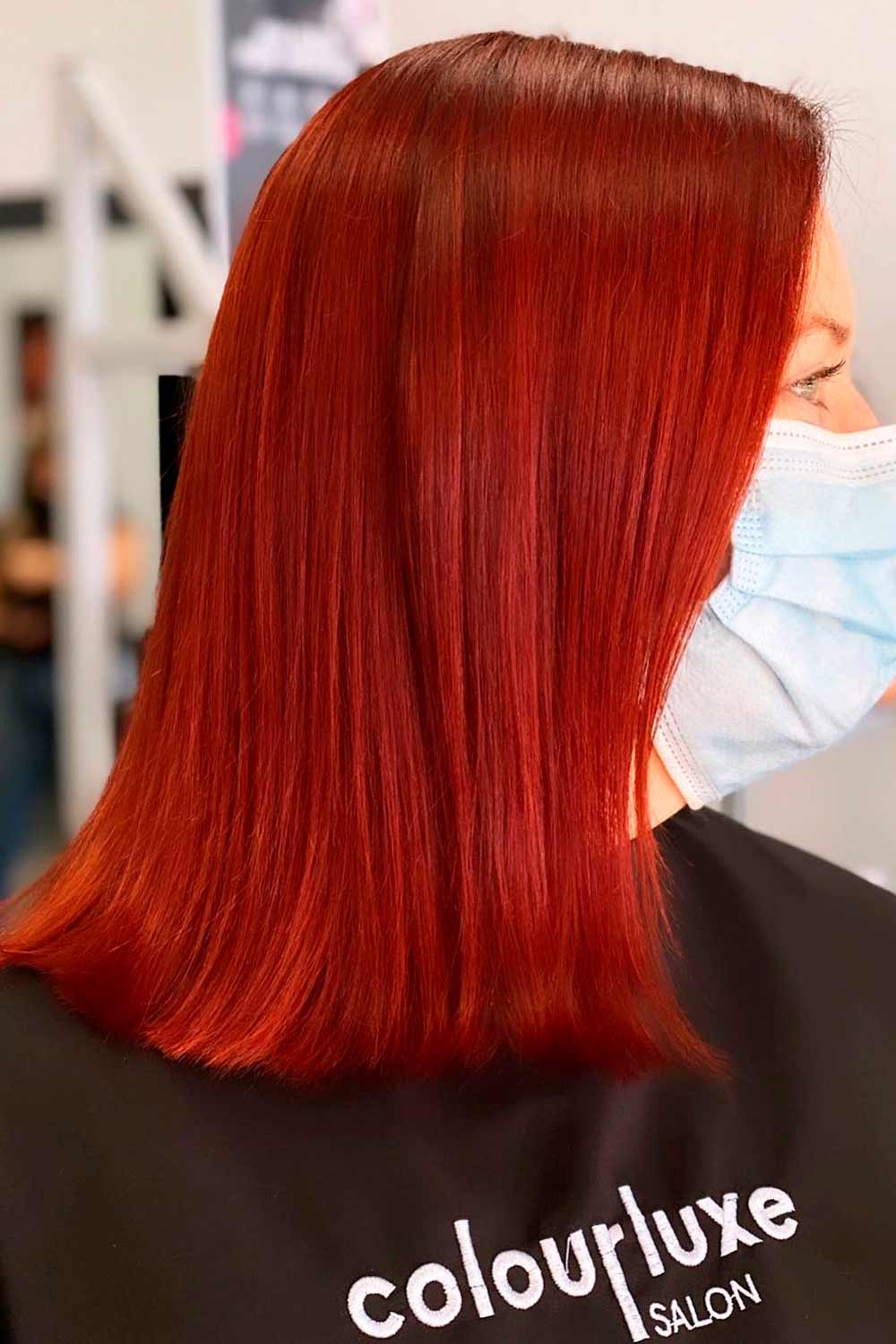 /
Straight hair appears alluring and very elegant. Maybe that is why sleek hairstyles for long hair are preferred by many women. There are many techniques that help to straighten your tresses. Let's discuss the one that every babe should know.
Styling with a flat iron is one of the surefire ways to get straight tresses. The best thing about this method is that it will work for any hair texture. It can even help straighten naturally curly tresses.
When towel drying your tresses, apply heat protectant. Comb your tresses thoroughly and blow dry. Let them cool down a bit. Then pull strands through a flat iron. Do it in swift and continuous motions. Ceramic coatings can warm the strands gently and evenly. When all strands are straight, finish with strong-hold hairspray. Thus, your tresses will be kept straight for about 2 days. But you may need several touch-ups. And don't forget to deep condition your tresses once a week for the heat to cause less damage.
Elegant Ballerina Buns For Straight Hair
Credit photo: instagram.com/anastasiia.terebova
i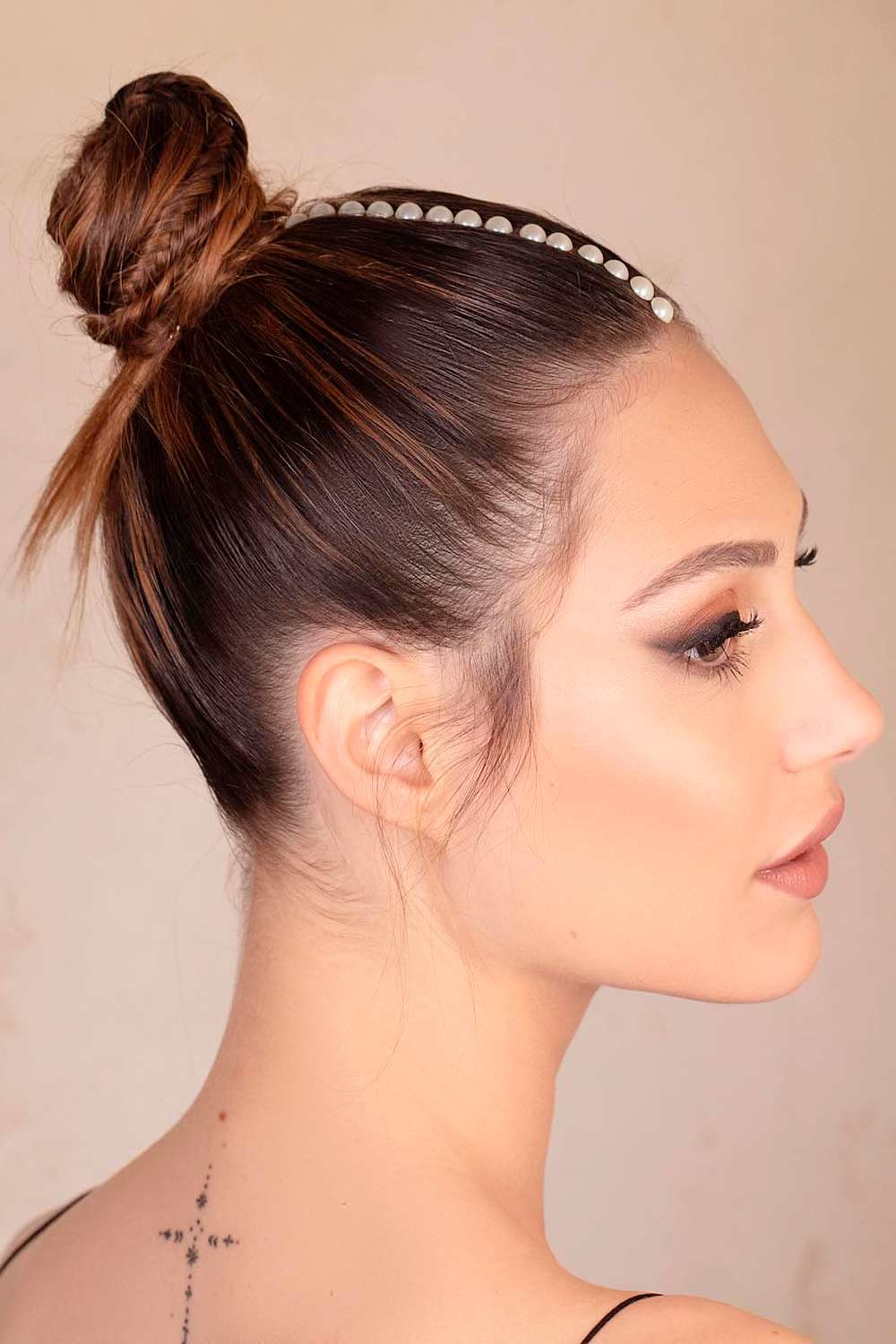 Credit photo: instagram.com/hairbyjaxx
i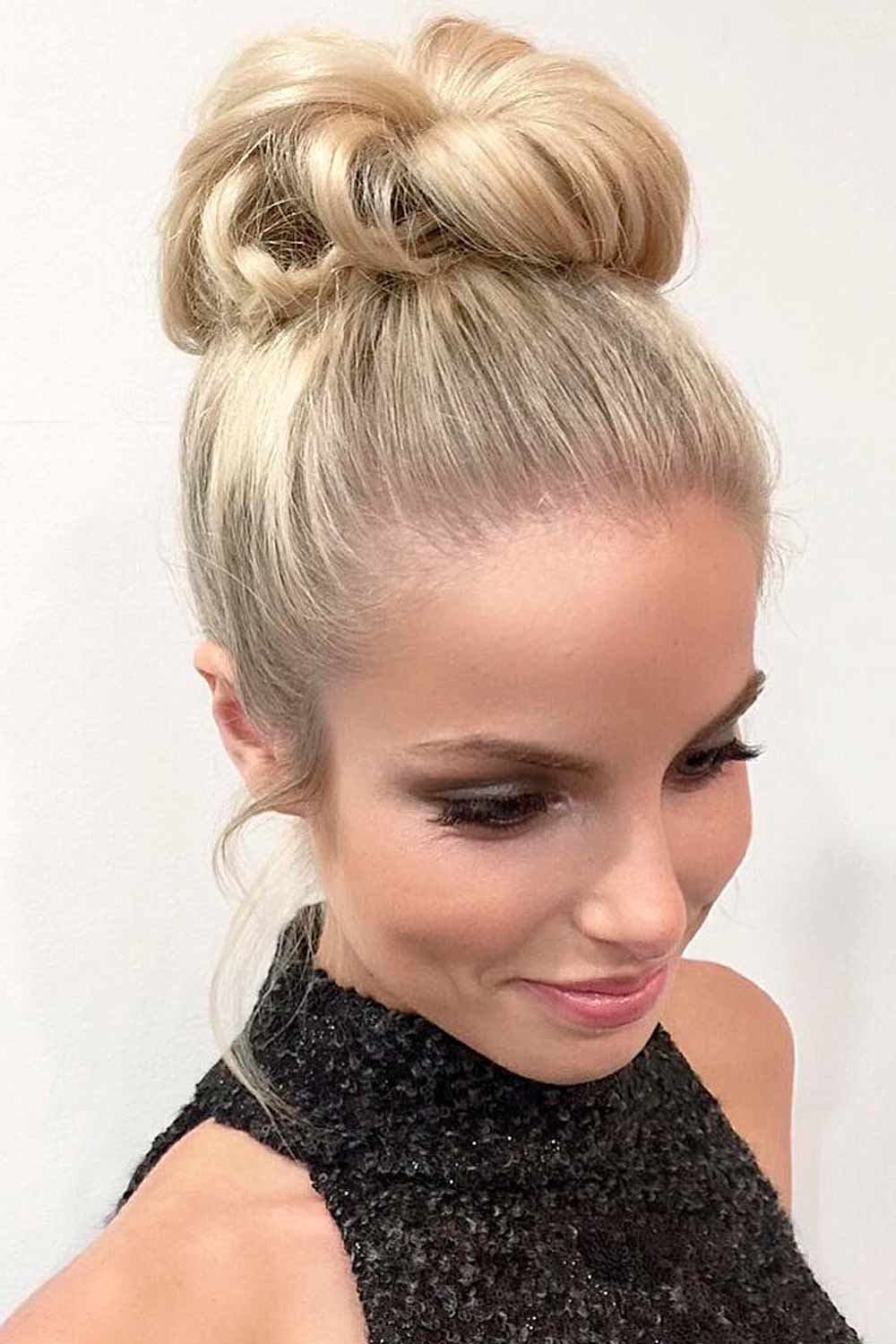 /
Wearing your luscious locks loose is great, but at times you require something more reserved yet not less elegant to spice the daily appeal. That is where ballerina buns come in handy. Unlike the misleading opinion that the style is outdated and boring, we rush to inform you that new takes on it are available. How do you feel about a pearl-decorated sleek bun or voluminous high bun perfection?
Hairstyles For Long Hair With Braids
Credit photo: instagram.com/blushandmane
i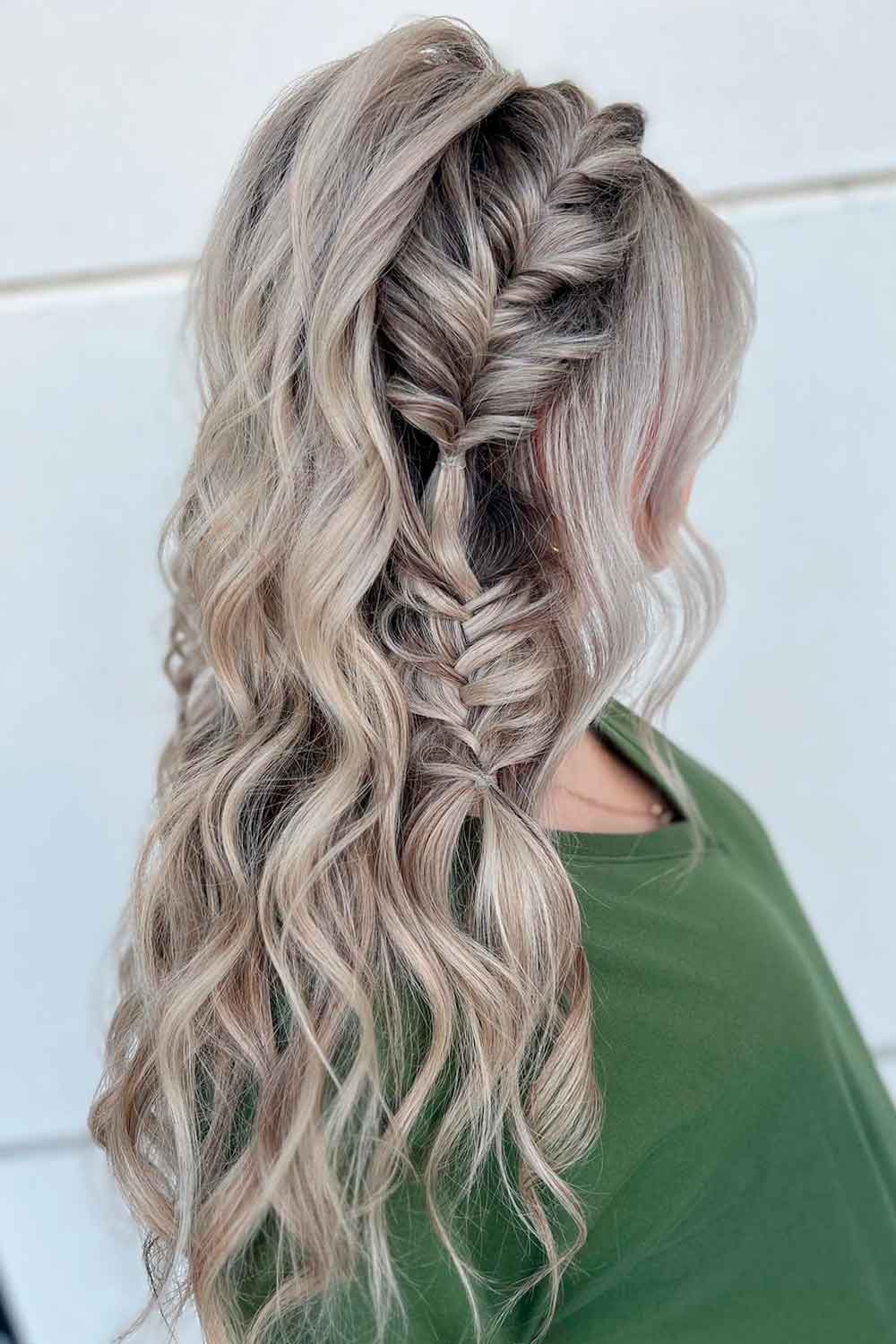 Credit photo: instagram.com/inspobyelvirall
i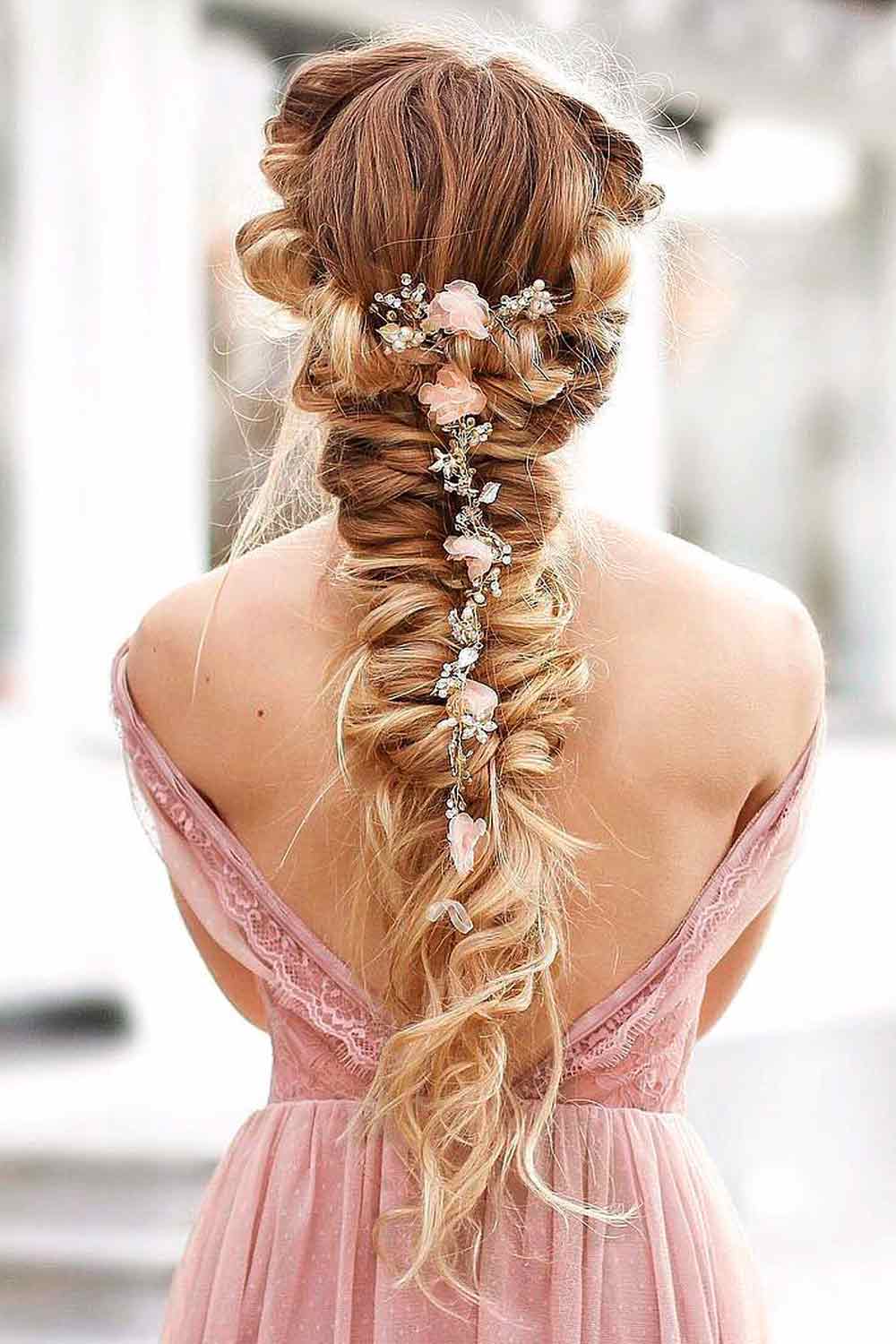 Credit photo: instagram.com/inspobyelvirall
i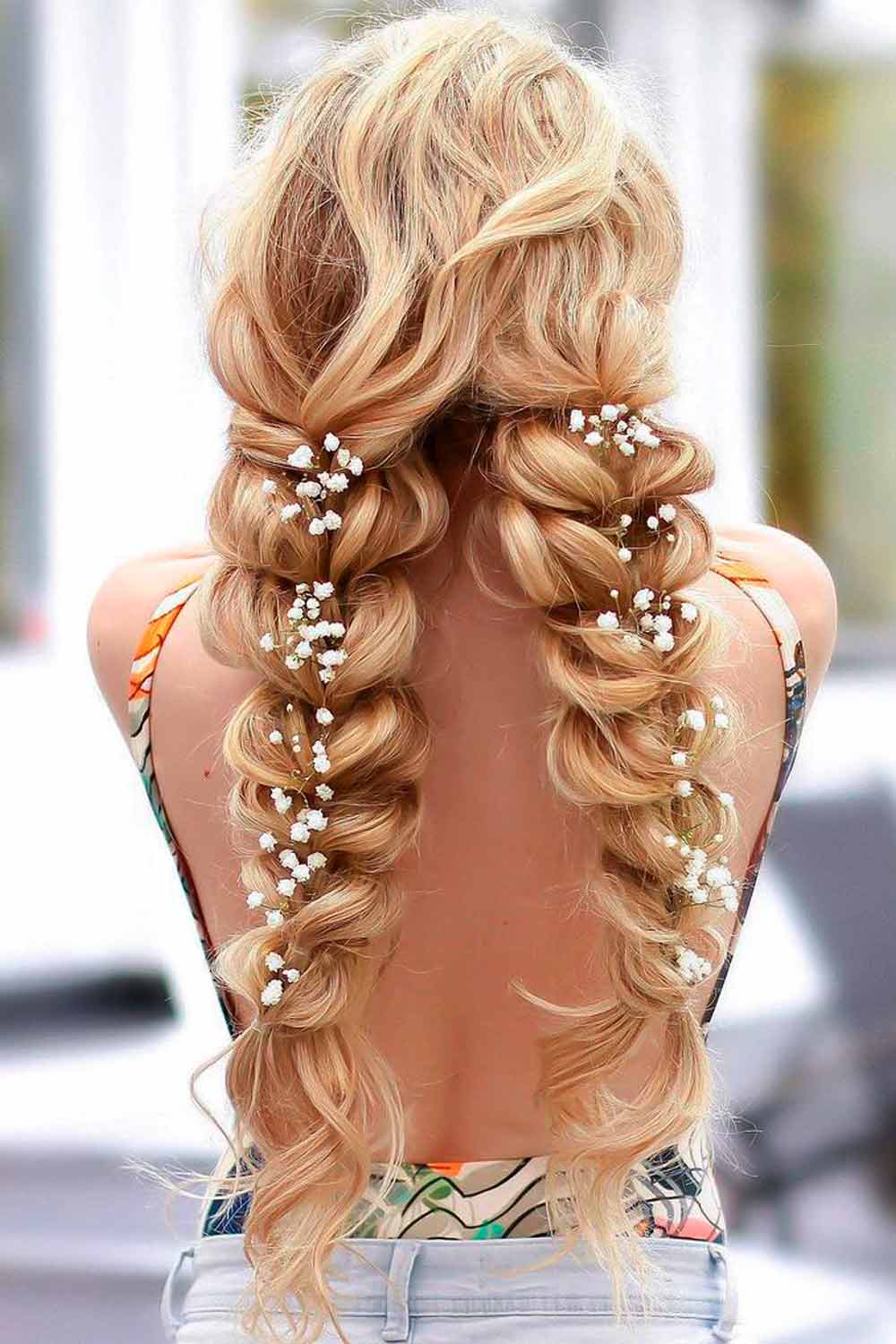 /
Women hairstyles with braids are truly classic. There are simpler and more intricate options that can work for anyone. And when you go for a braided hairstyle, there are several hacks that will help you no matter what type of a braid you do.
Go with second-day tresses when braiding. In case you have just washed your hair, you can always make it dirtier with styling products. Dirtier tresses are more prone to lay the way you like. And clean tresses are too slippery. Also, a braid done on dirty hair will last longer. Texturizing spray or dry shampoo will help you.
Always detangle your tresses before you start braiding. If your strands are knotty, you are unlikely to get the perfect braid.
Is Long Hair On Trend?
Why Does Long Hair Age You?
What Woman Has The Longest Hair In The World?
Ponytails Ideas For Long Hair
Credit photo: instagram.com/hairbyjaxx
i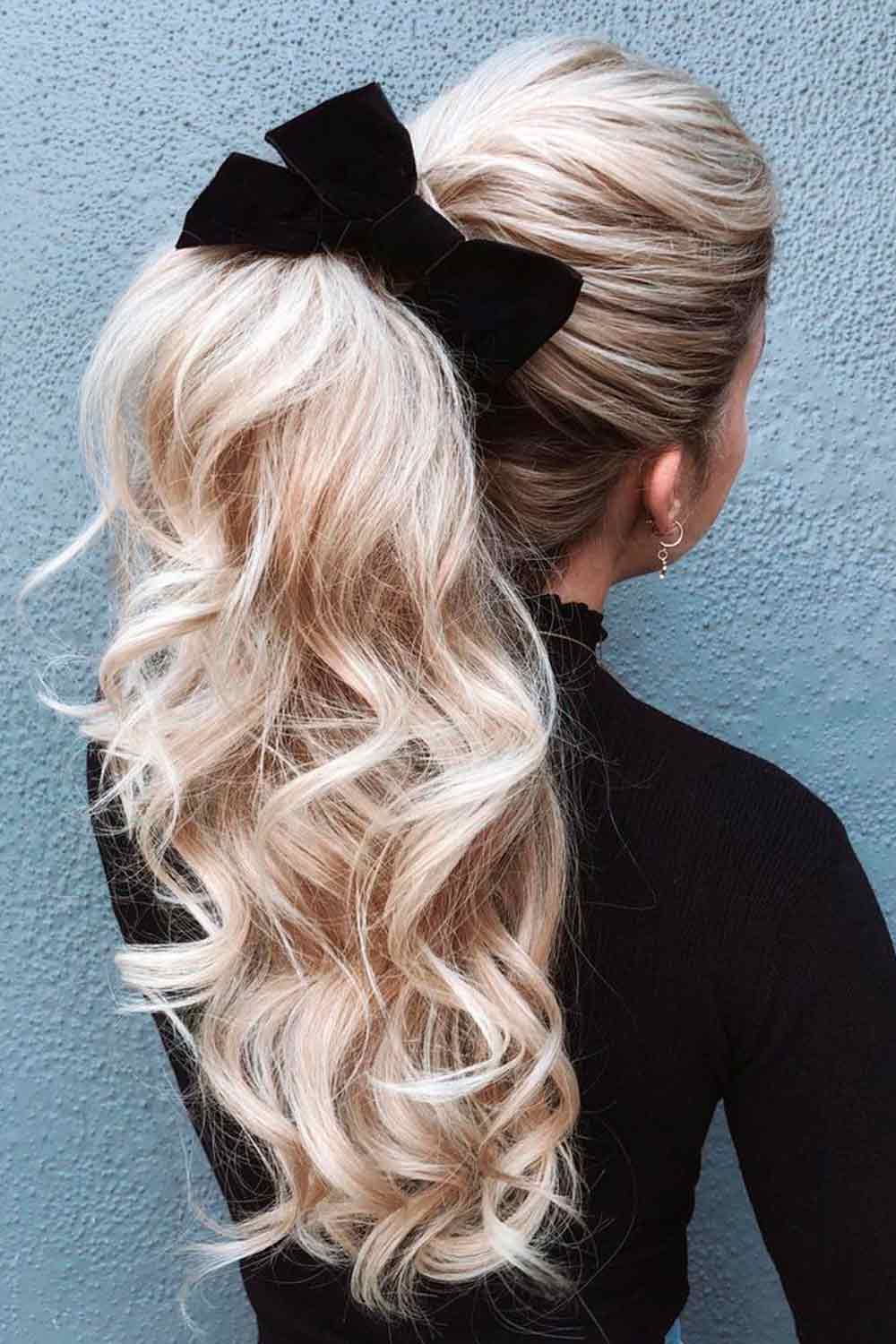 Credit photo: instagram.com/hairbyjaxx
i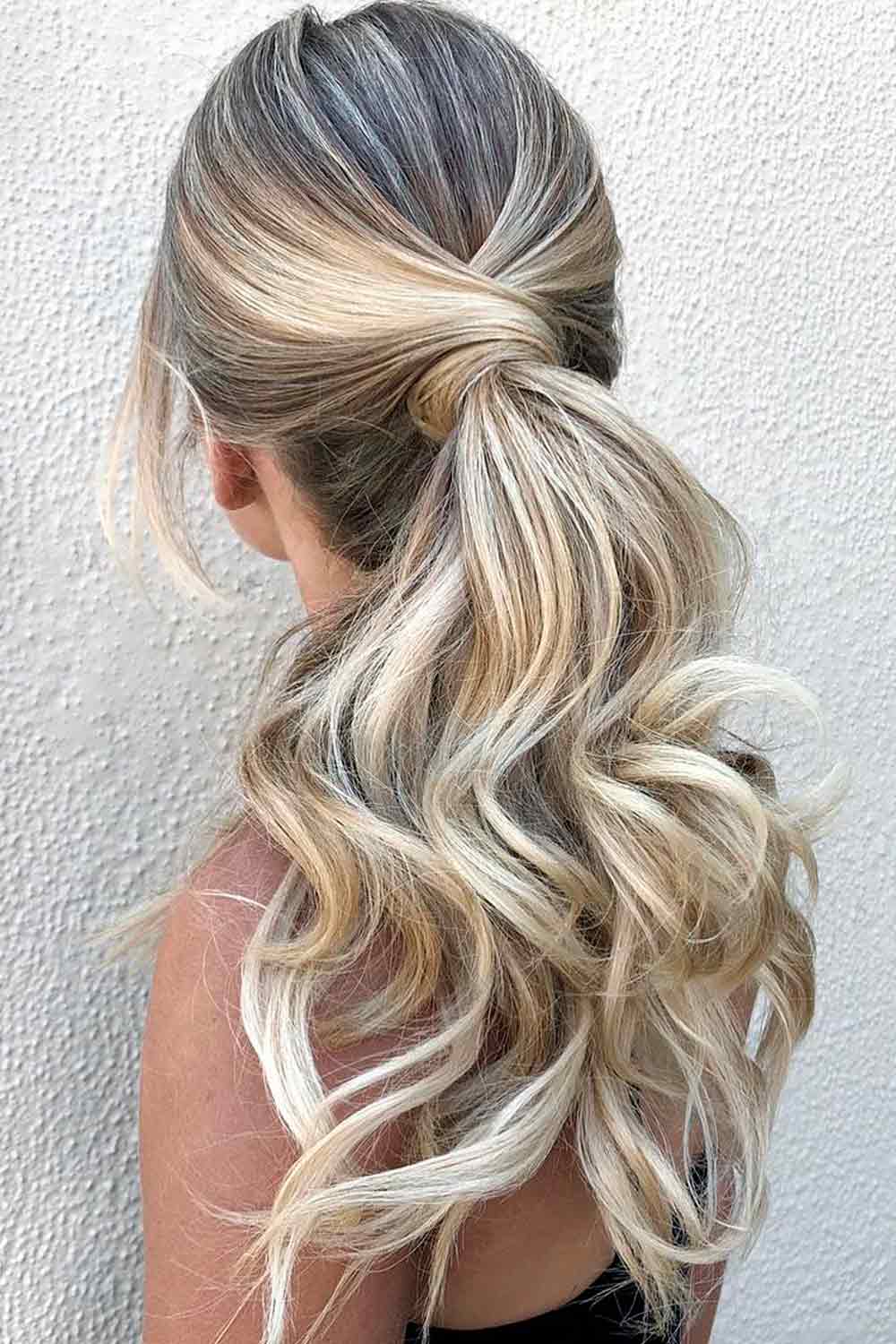 Credit photo: instagram.com/hairbyjaxx
i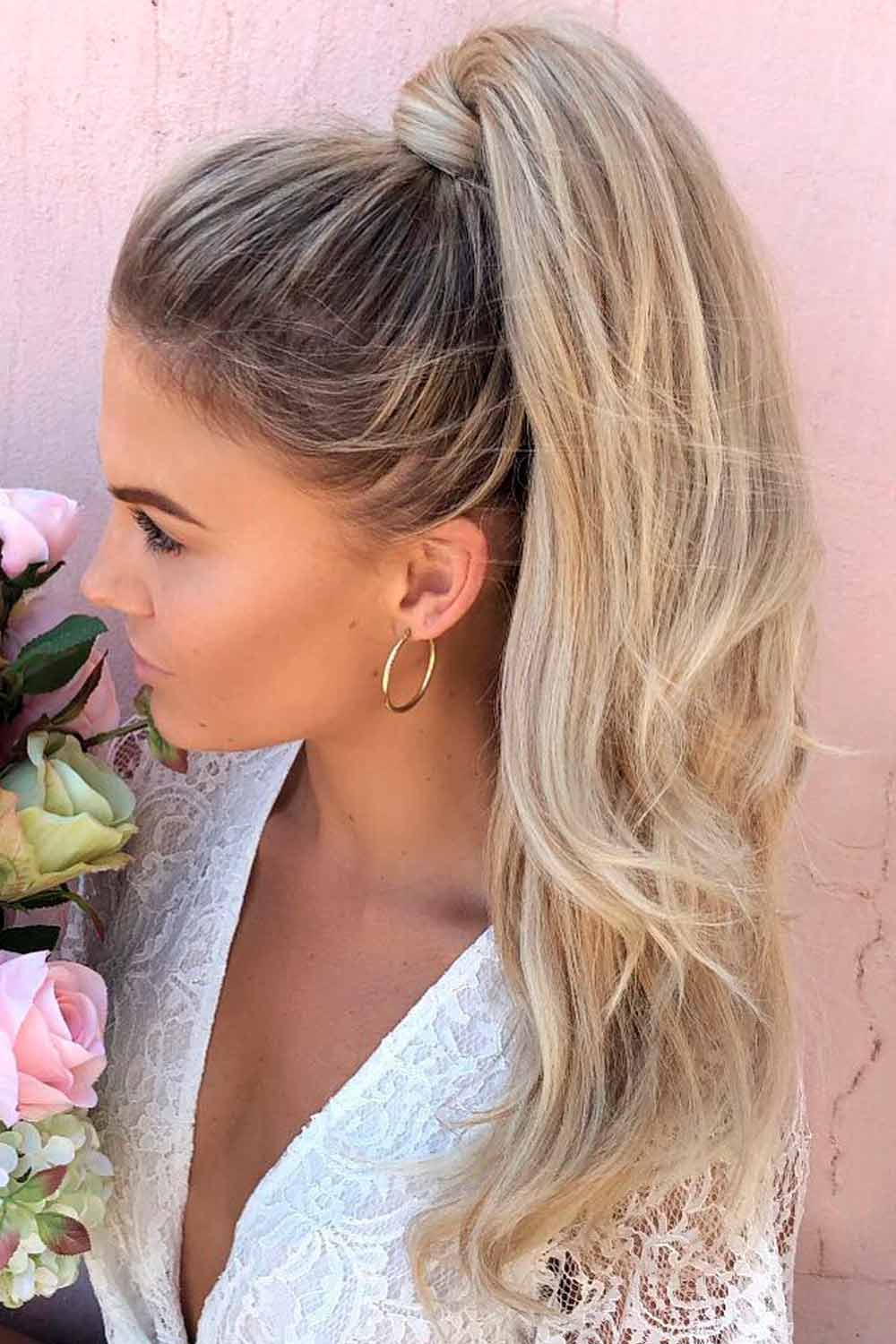 /
If you want your hair style to look effortlessly chic, go for a voluminous ponytail! And don't worry if you have straight and fine tresses that lack movement and volume. You can easily get these with texturizing hairspray. And in case you have none, just twist your tresses and tease them within a ponytail. That will give that volumizing effect.
Easy Top Knot Hairstyles
Credit photo: instagram.com/hairbyjaxx
i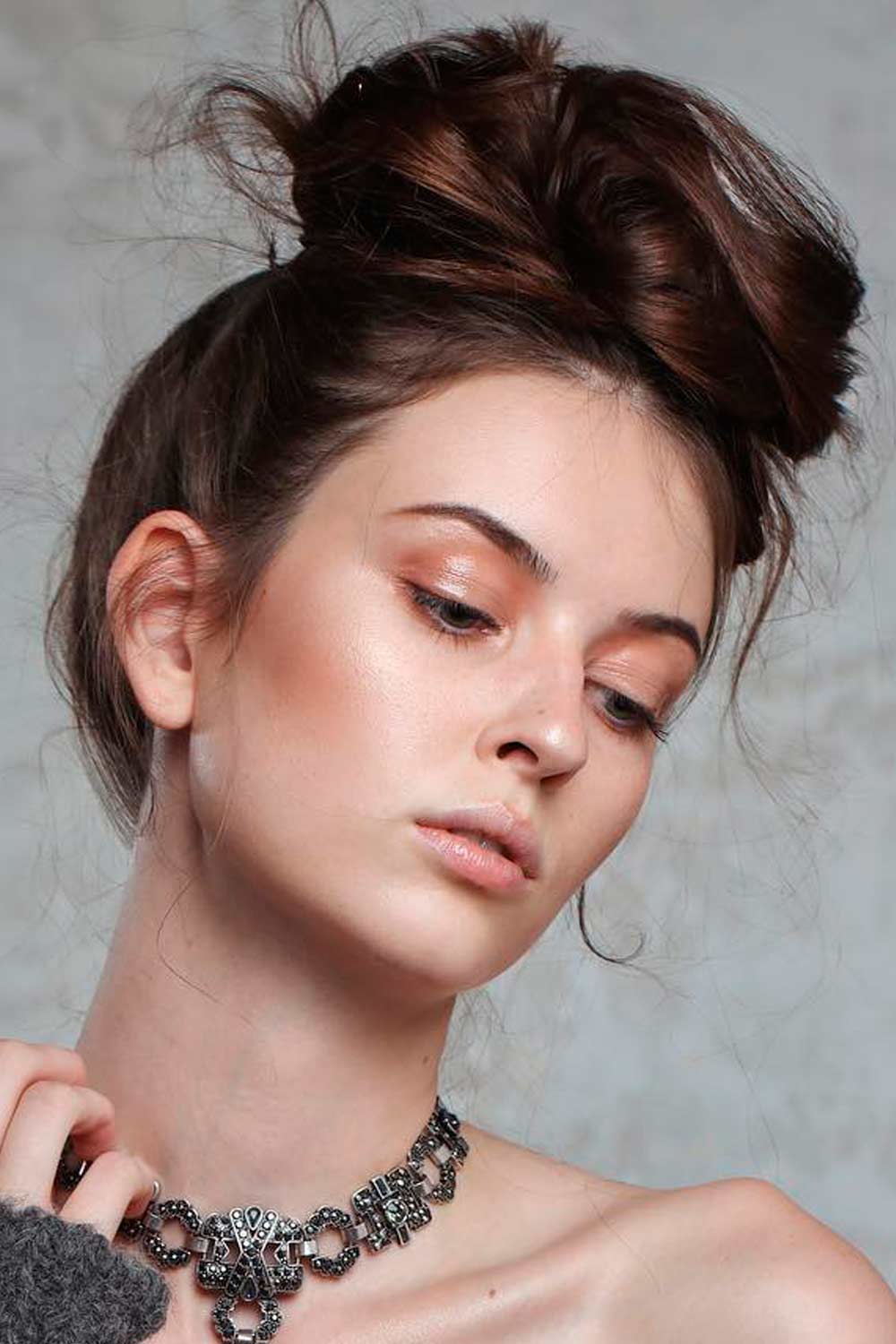 Credit photo: instagram.com/hairbyjaxx
i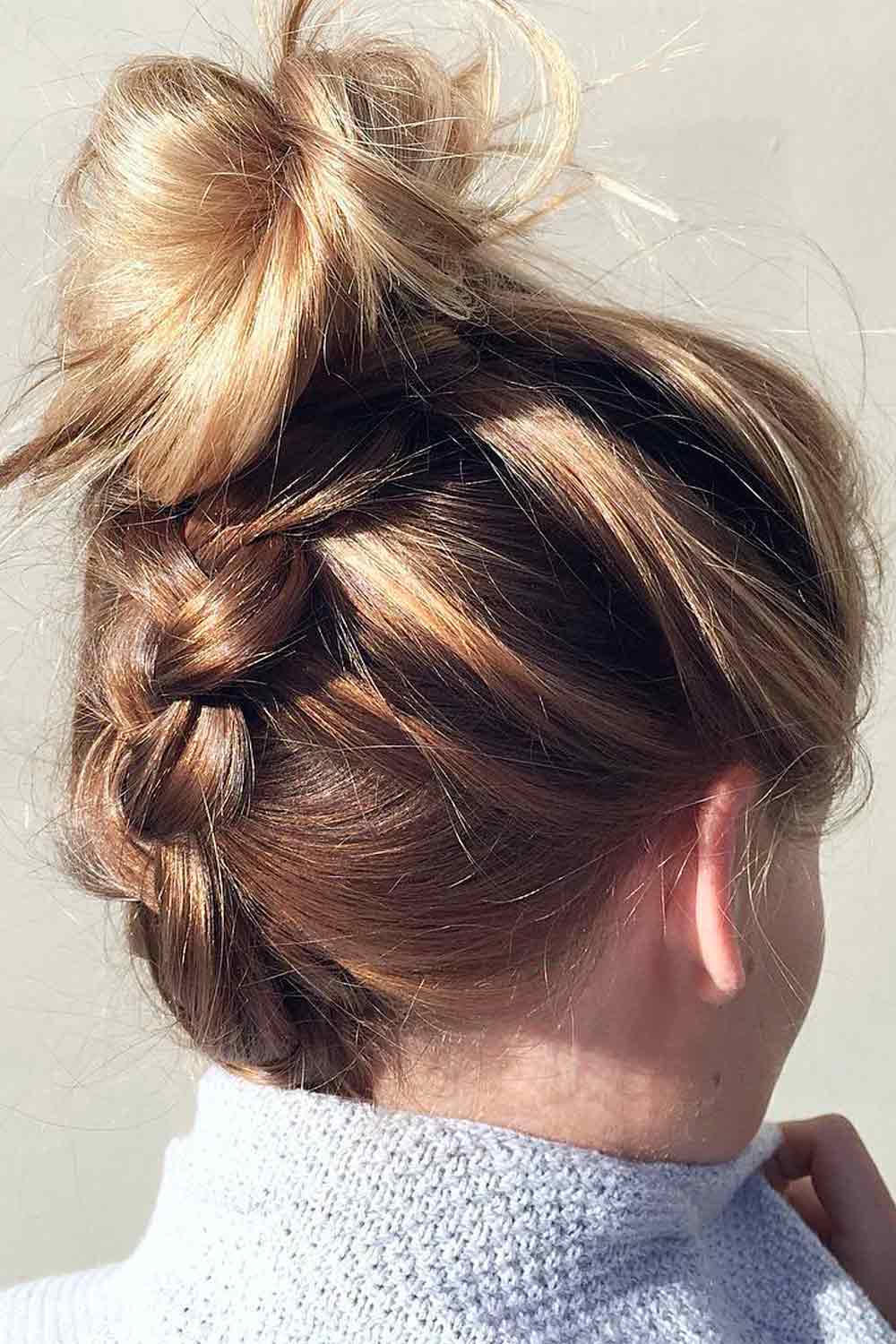 /
Here you can see top knot long hairstyles that can work for various occasions, from exorcizing in a gym to a party. And there are so many ways how to rock a top knot. You can go for a more polished variation or wear a messy top knot. It depends on your preferences and the event ahead.
Romantic Half-Up Half-Down Hairstyles
Credit photo: instagram.com/inspobyelvirall
i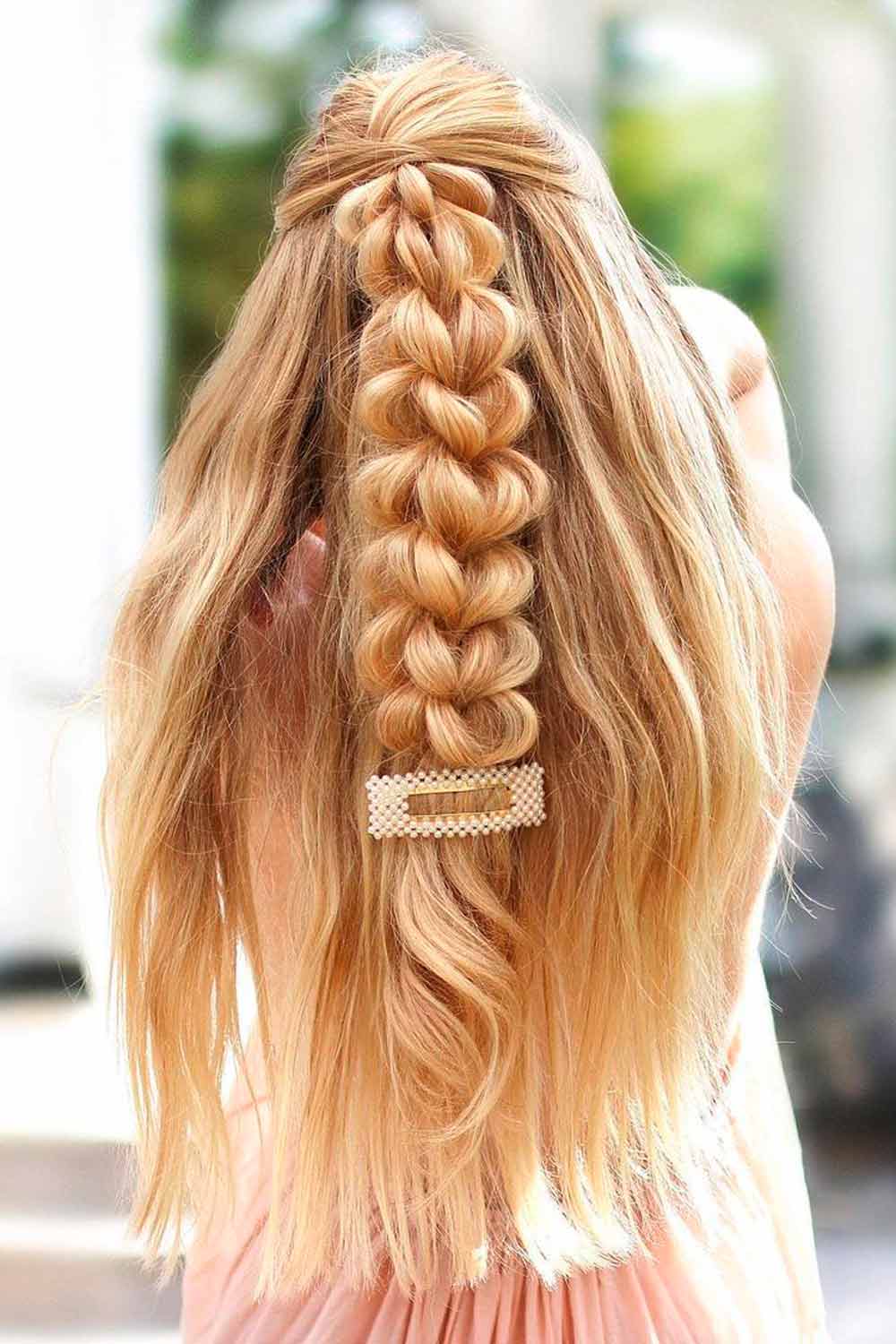 Credit photo: instagram.com/hairbyjaxx
i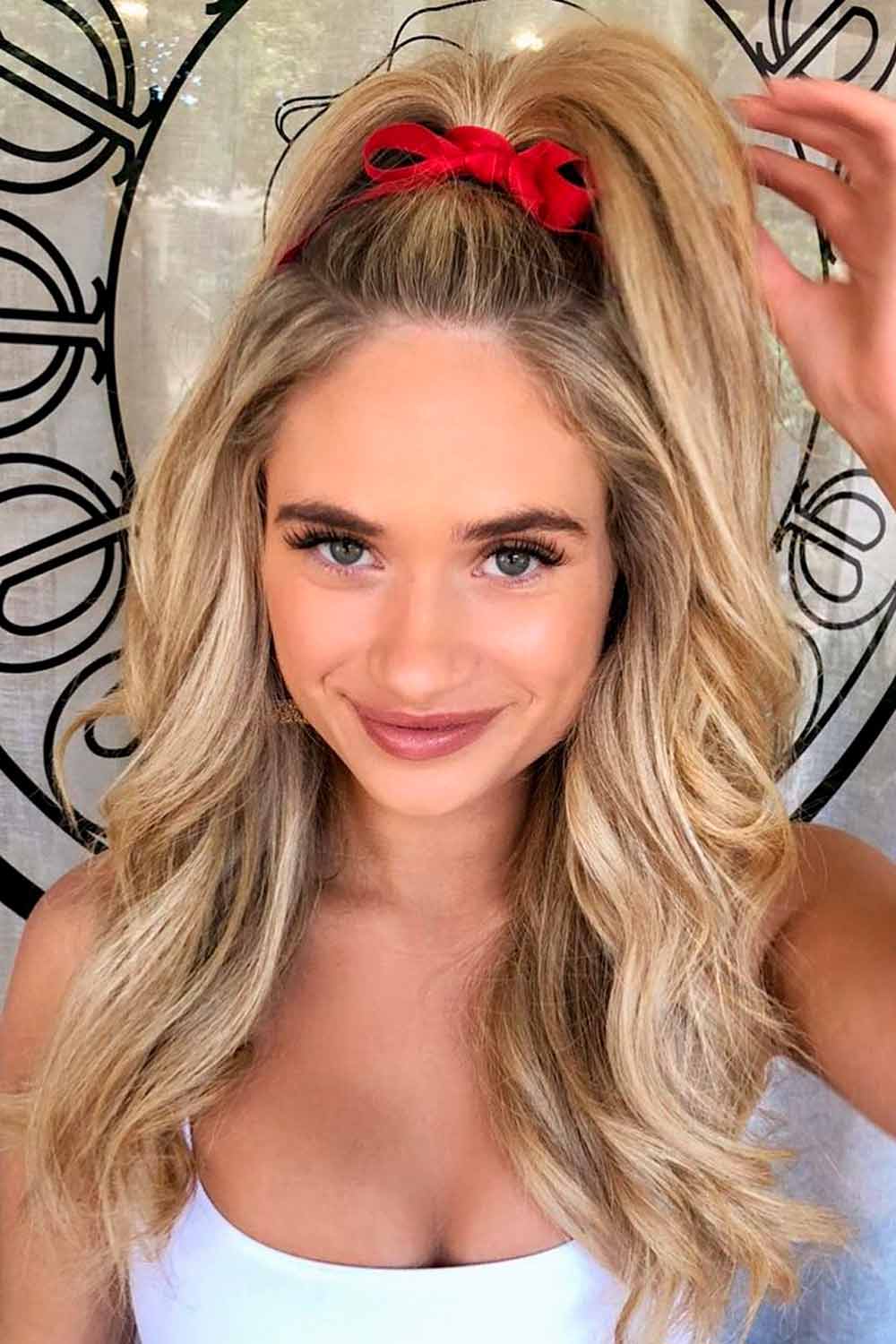 Credit photo: instagram.com/ulyana.aster
i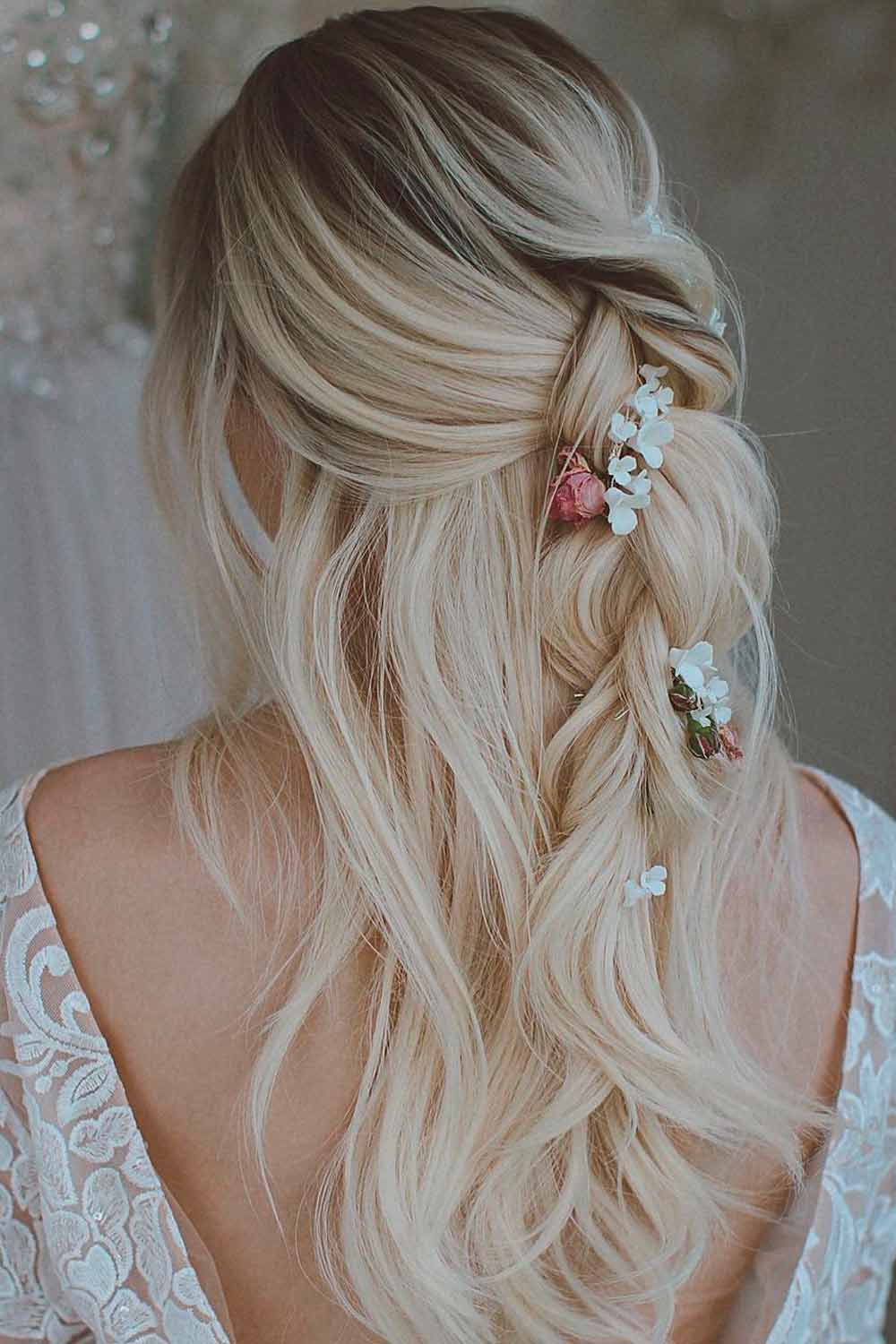 /
When talking about long hairstyles, we cannot but mention elegant half up half down hairstyles. These can give you the best of two worlds: keep your hair away from your face and let you show off your beautiful long locks at the same time. What can be better?
Loose Updos For Long Hair
Credit photo: instagram.com/tonyastylist
i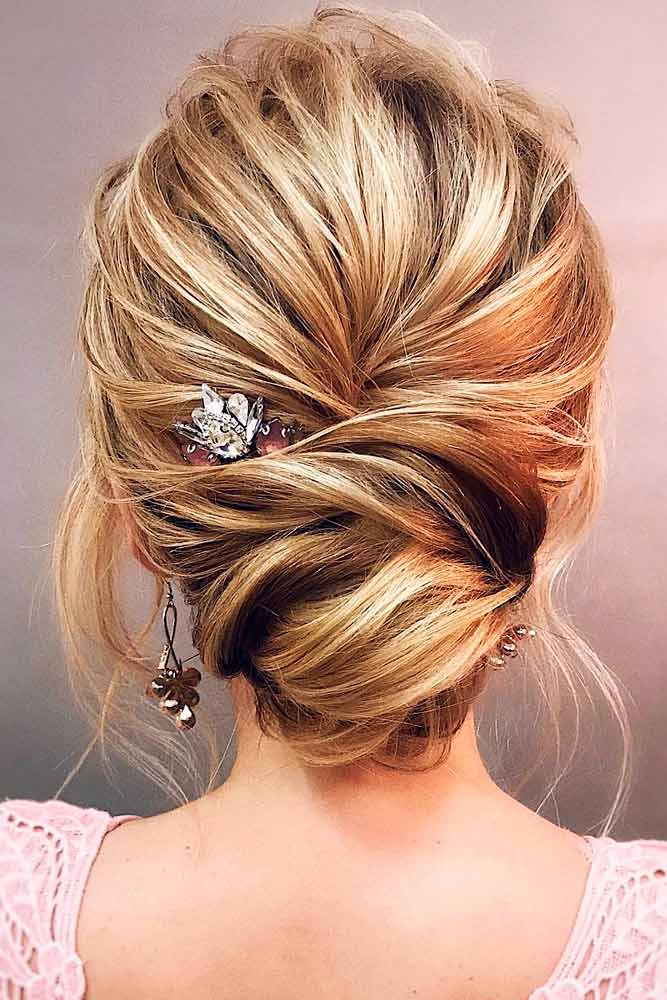 Credit photo: instagram.com/tonyastylist
i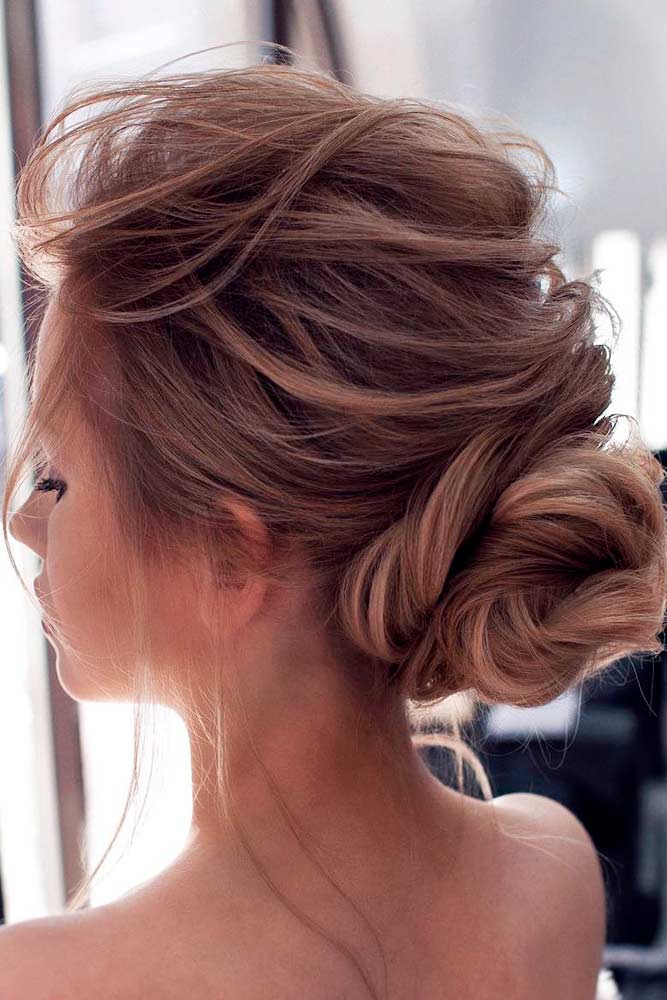 Credit photo: instagram.com/blushandmane
i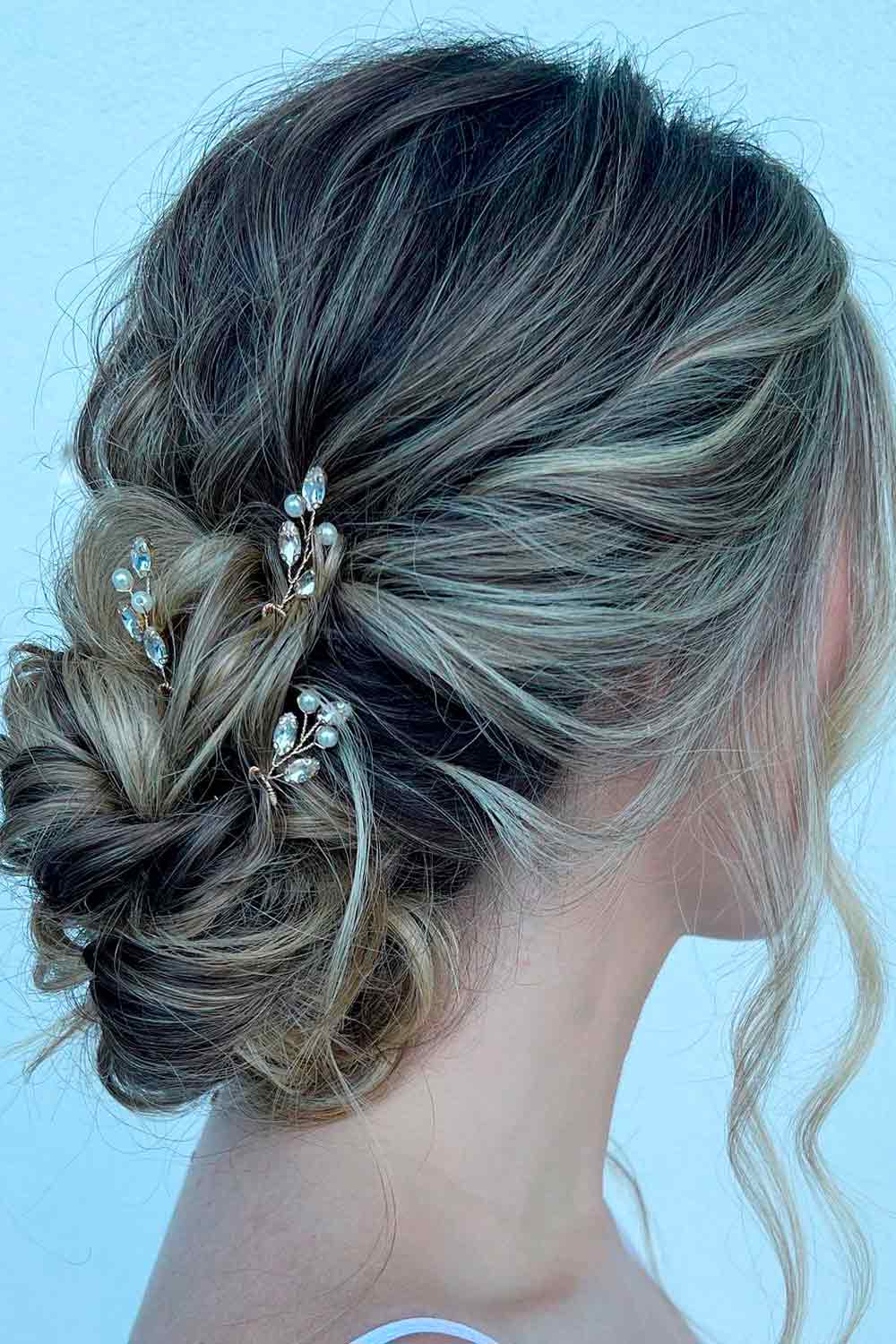 Credit photo: instagram.com/inspobyelvirall
i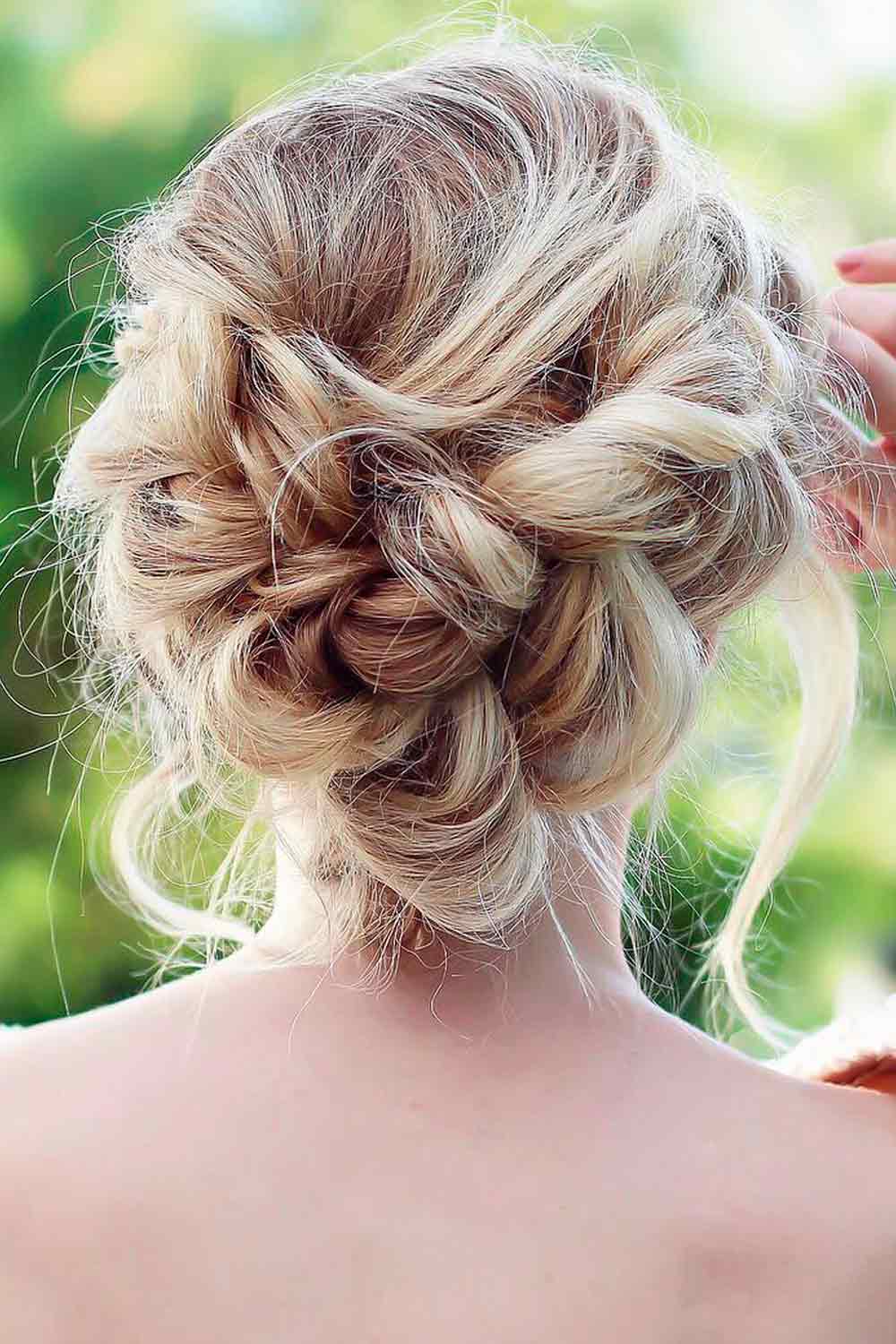 Credit photo: instagram.com/hairbyjaxx
i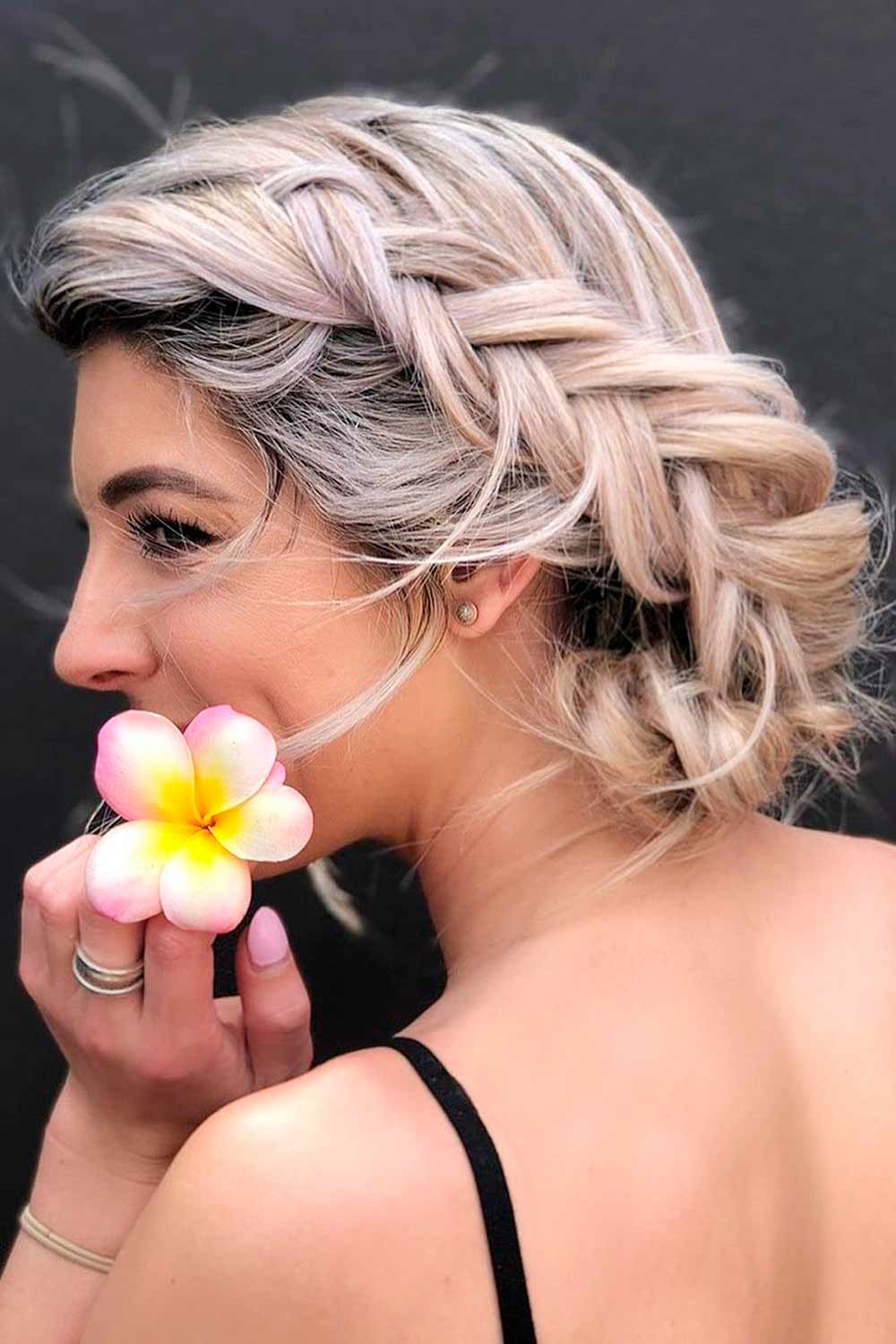 Credit photo: instagram.com/hairbyjaxx
i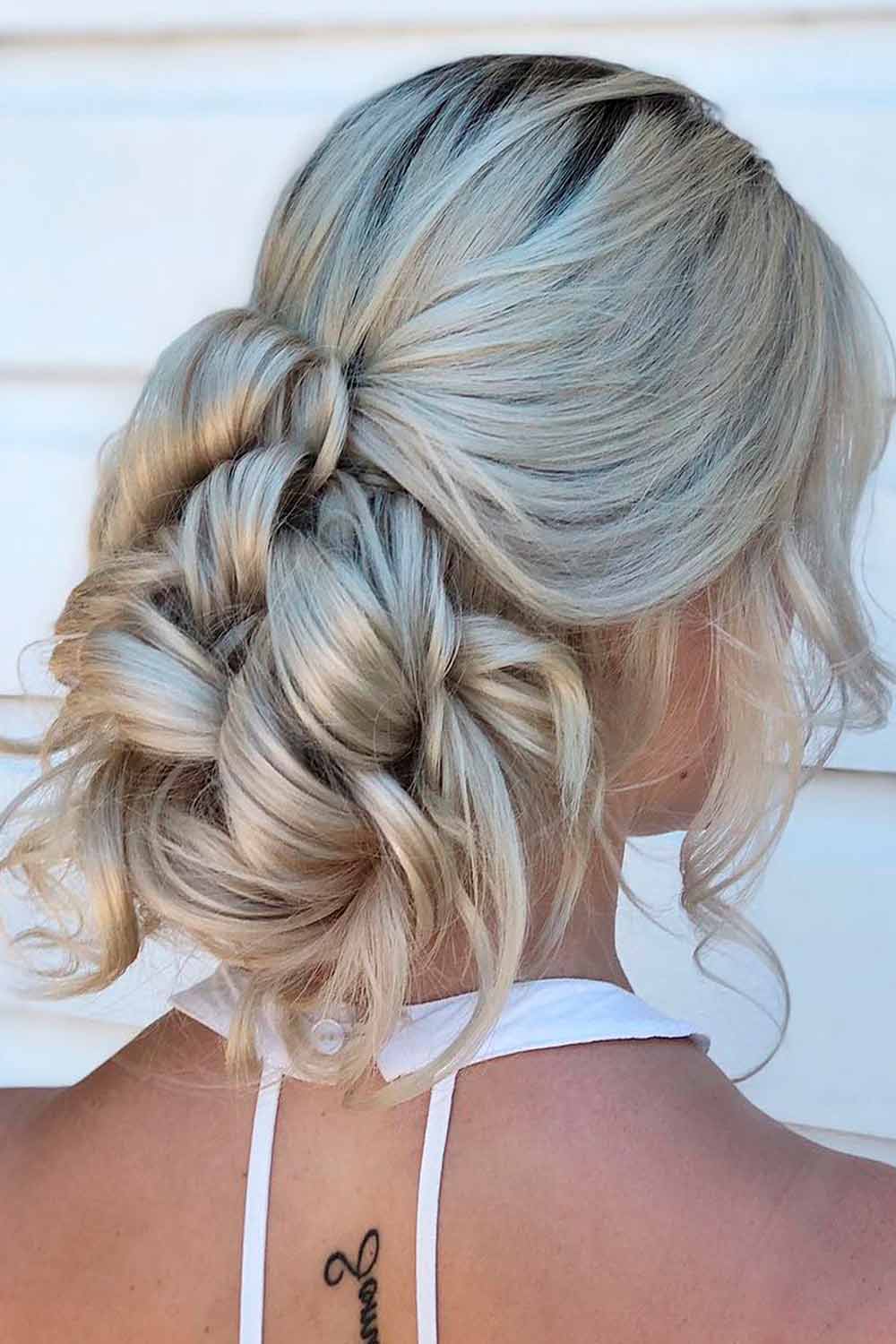 /
If you wish to appear very sophisticated, go for updo long hairstyles. Such hairstyles are ideal for special occasions, but you can pull them off on a daily basis, as well. Because an updo can be dressed up, but it can also be dressed down.
Stunning Cascade Layers
Credit photo: instagram.com/isaac4mayor
i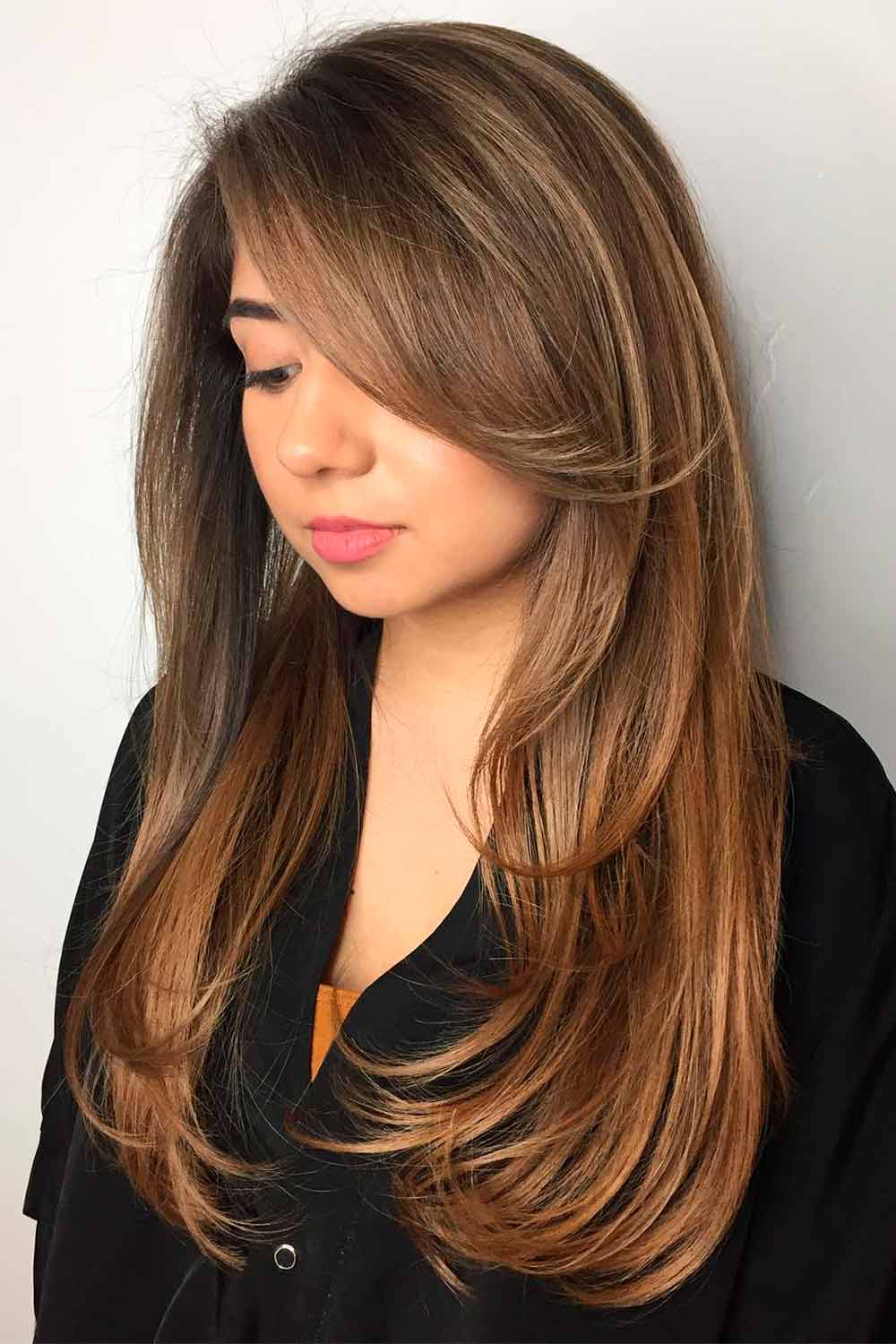 Credit photo: instagram.com/lenapiccininni
i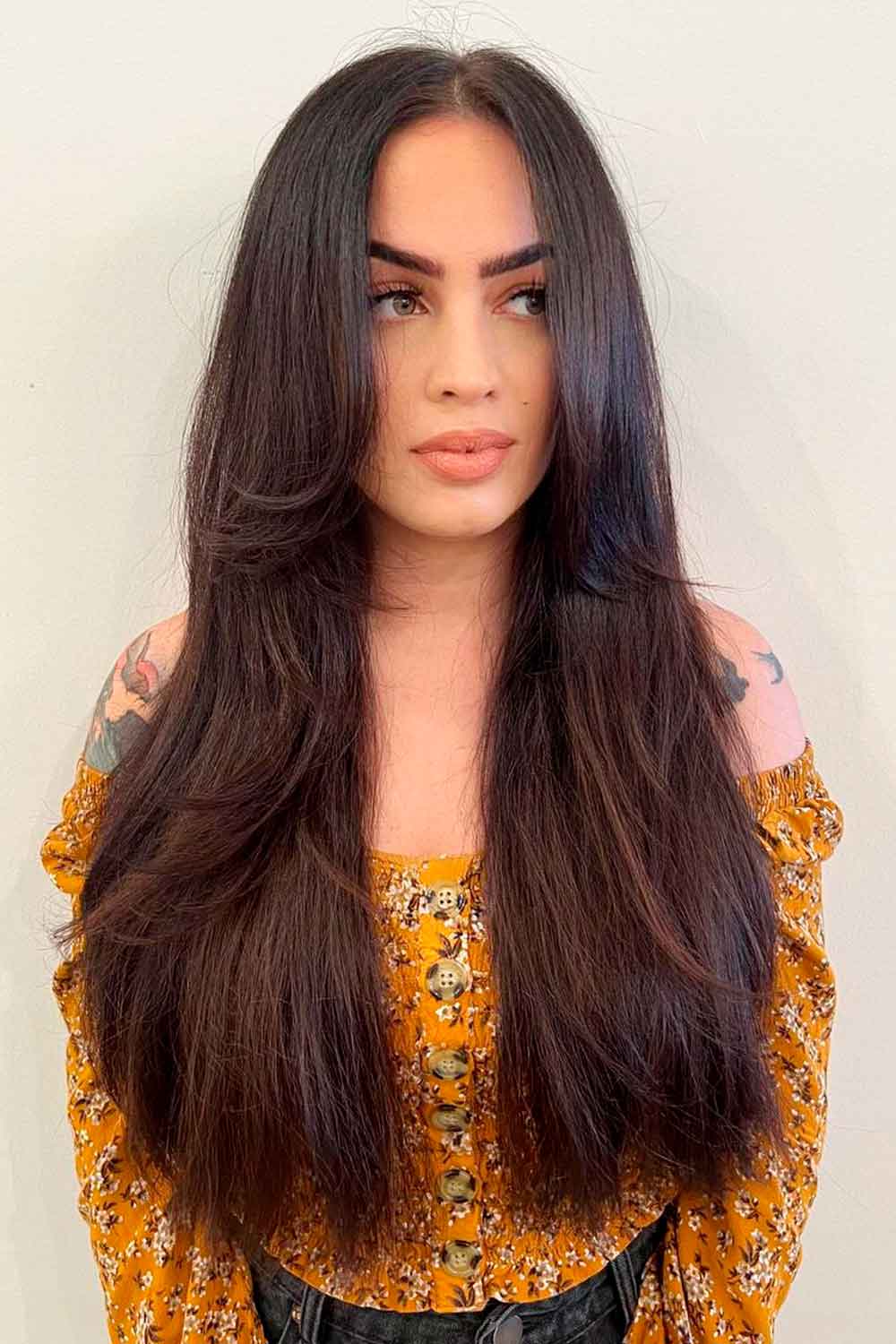 /
Just as magnificent long manes are, so high-maintenance they can be. However, there's a simple yet highly practical way to ease the upkeep and bring your hairstyle to another level of breathtaking. Cascade layers are exactly what we have in mind. These layers get rid of excess weight and add the necessary volume and movement. All it takes is a skillful blow-up to set the style in motion.
Trendy Half-Updos For Curly Hair
Credit photo: instagram.com/hair_by_zolotaya
i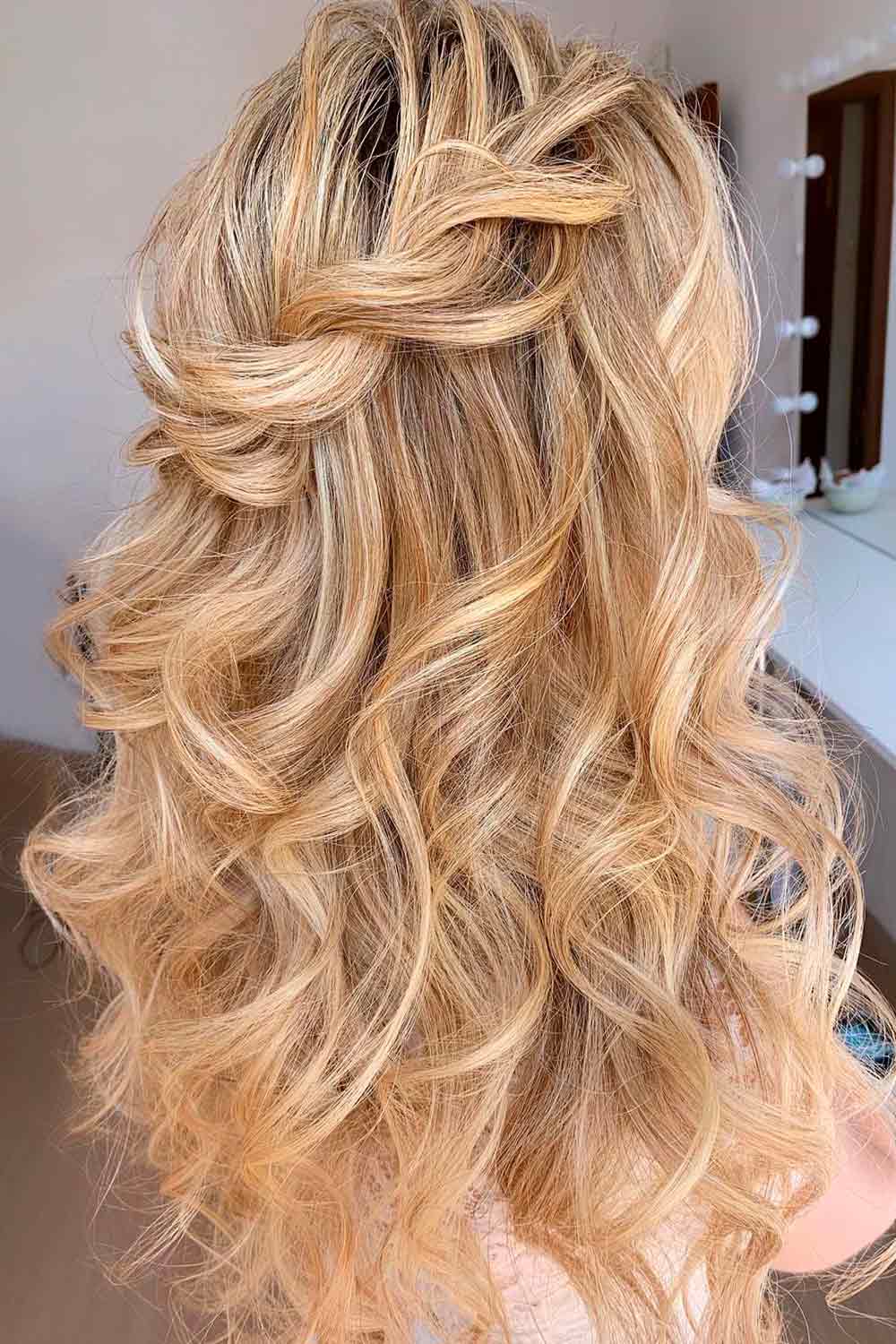 Credit photo: instagram.com/shiyan_marina
i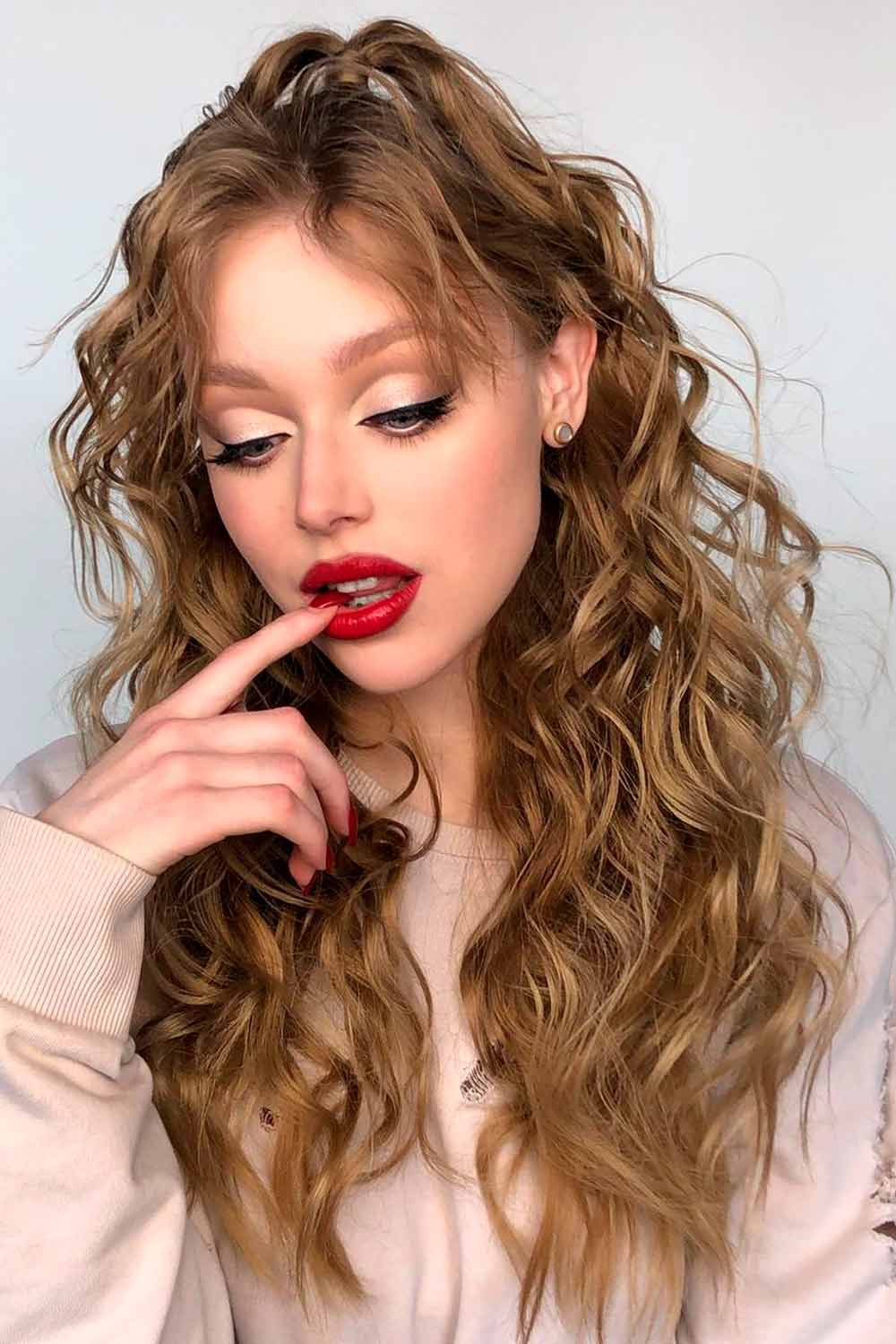 Credit photo: instagram.com/shiyan_marina
i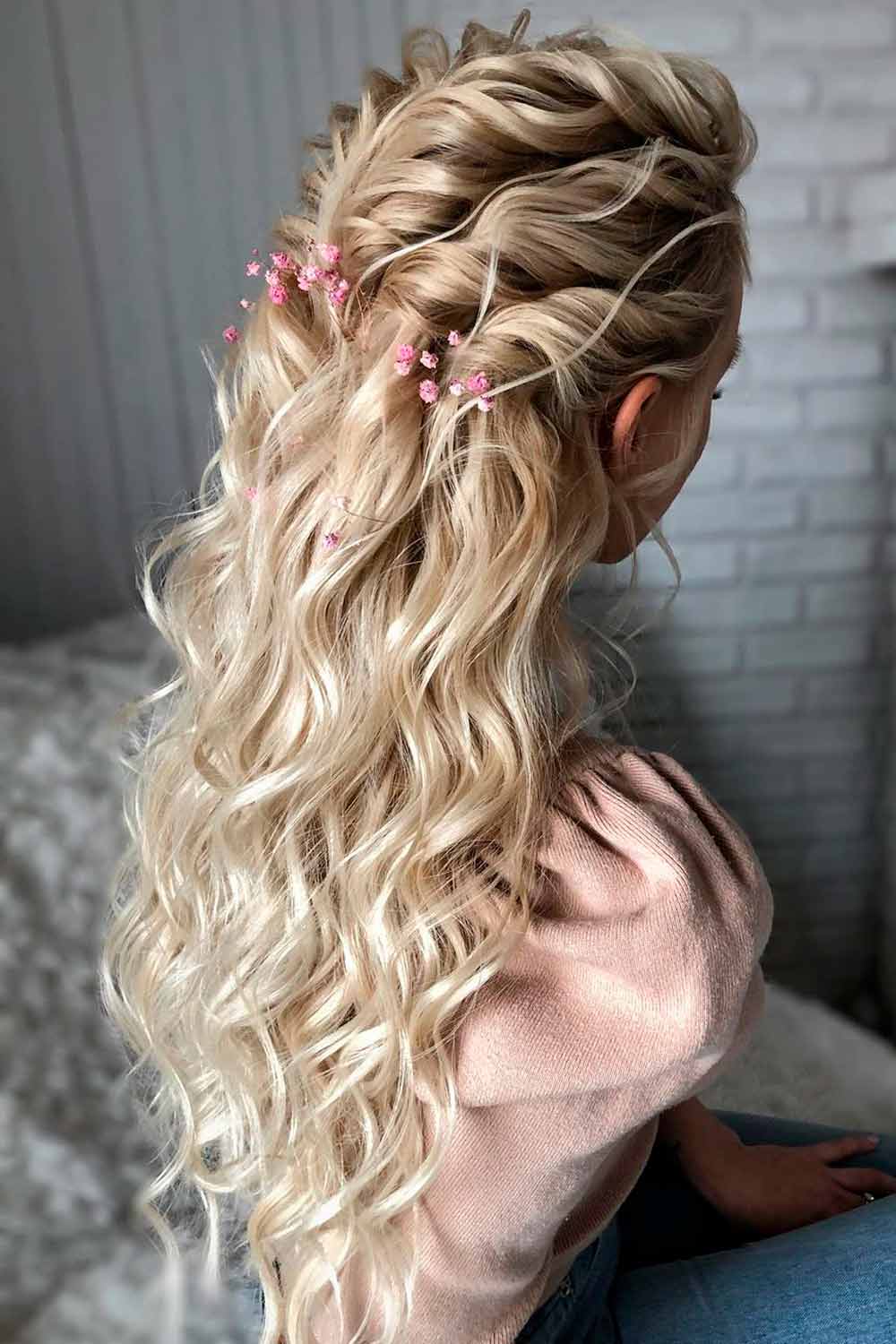 /
Most ladies believe that long hair with stunning curls is bound to be worn loose. Yet, the hair may sometimes get into your face when you least expect it. To avoid such mishaps, we suggest you master a few fashionable updos that go well with your well-defined waves. The captivating result is always granted!
Amazing Face-Framing Bangs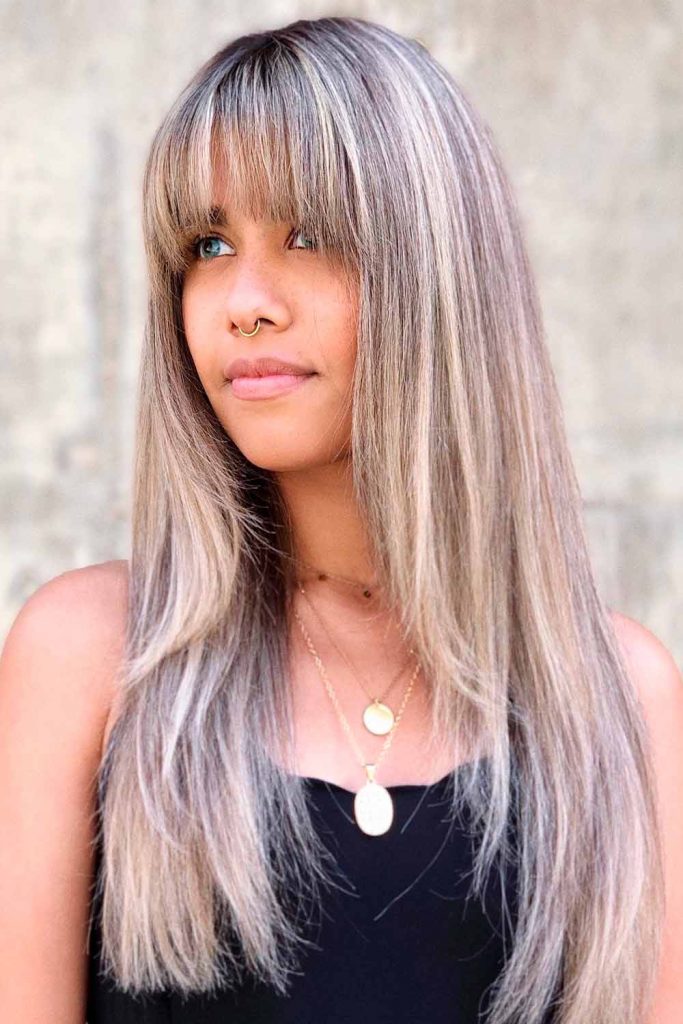 Credit photo: instagram.com/yeghairbyalex
Bangs are a great way to enhance your hairstyle without going to drastic lengths. Besides, bangs work magnificently with oblong faces since they help to hide more prominent foreheads when needed. At the same time, layered bangs will introduce necessary angels to your face, bringing the best features to the front. Use these stylish ideas as trendy guides for the season.
Low Knot Updo Tutorial


Now, it's time for you to see with your own eyes that all those enviable updos you've seen today are anything but complicated. Here's your step-by-step tutorial to create a fantastic low knot that will be a nice complement to both casual and formal outfits.
Begin by brushing your hair thoroughly, making sure it has no knots or tangles, and tie a ponytail.
Then, flip the ponytail half-way through the elastic so that it forms a loop.
Take the end of your pony, brush it with a comb, and wrap it around the loop.
Secure the look with several bobby pins underneath your bun.
Twisted Side Ponytail Tutorial


Why not give a fresh take at the good old ponytail to see it from a new perspective? You will love how this simple hairstyle adds character to your looks.
Start by parting your brushed and clean hair to the center, pulling both halves of hair to the front.
Create a low side ponytail with one of the sections.
Divide the other half into three equal sections.
With every section, create a twist and incorporate it into a ponytail.
Low Space Buns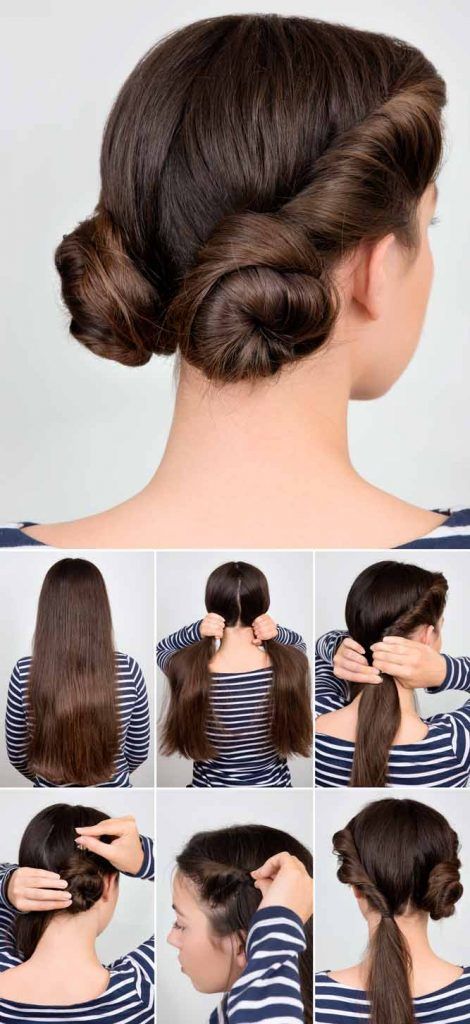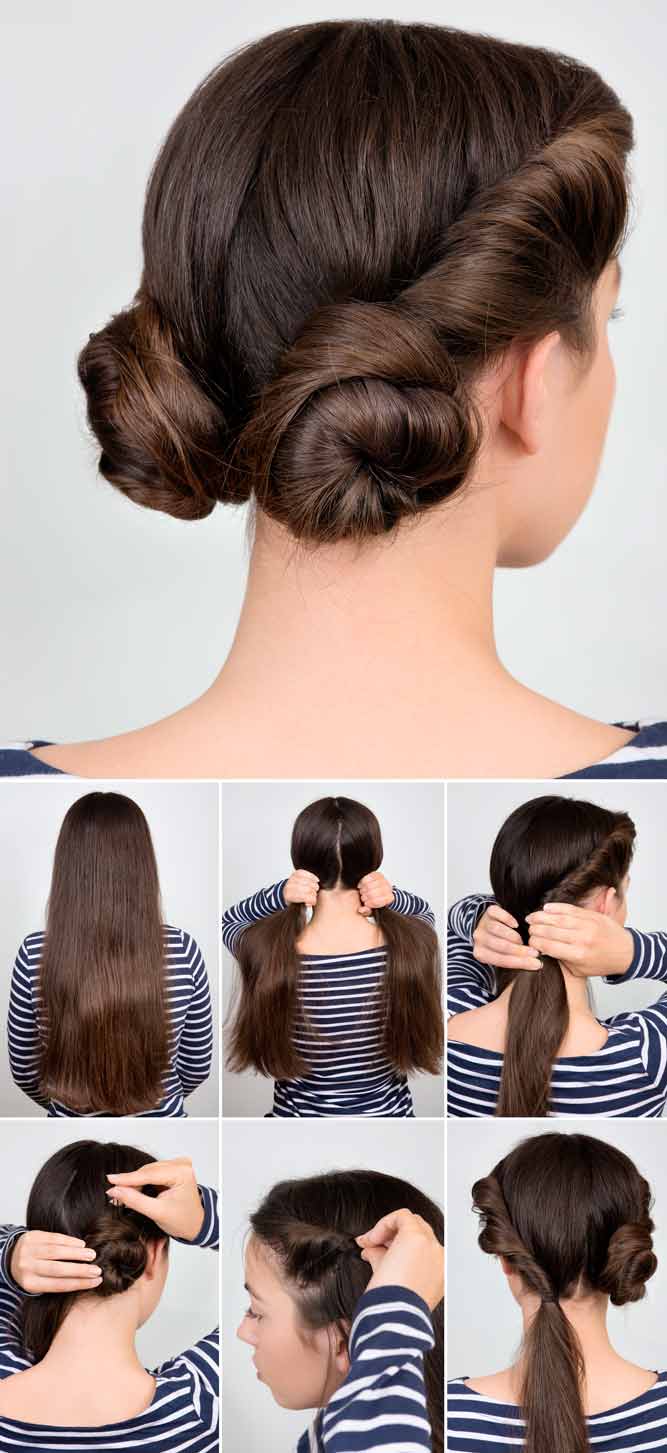 While being pretty simple, space buns can add tons of cuteness to any look. And here's a unique way to pull them off!
Brush your hair and create a center part that divides it into two halves.
Take one of the sections and twist it away from the face.
Wrap the twist around the base and secure it with bobby pins.
Repeat the same step with the other section.
Crossed Half Up Half Down


You can't even imagine how many awesome long hairstyles you can do with just a couple of bobby pins. Here's a look that will soon become your fav!
Section off the top layer of hair and tie it into a low ponytail.
Then, take a small section of hair from one side and flip it over the ponytail, sliding two crossed bobby pins over it.
Repeat the same step with the other side.
Do it one more time to balance out the look.
Easy Braid Tutorial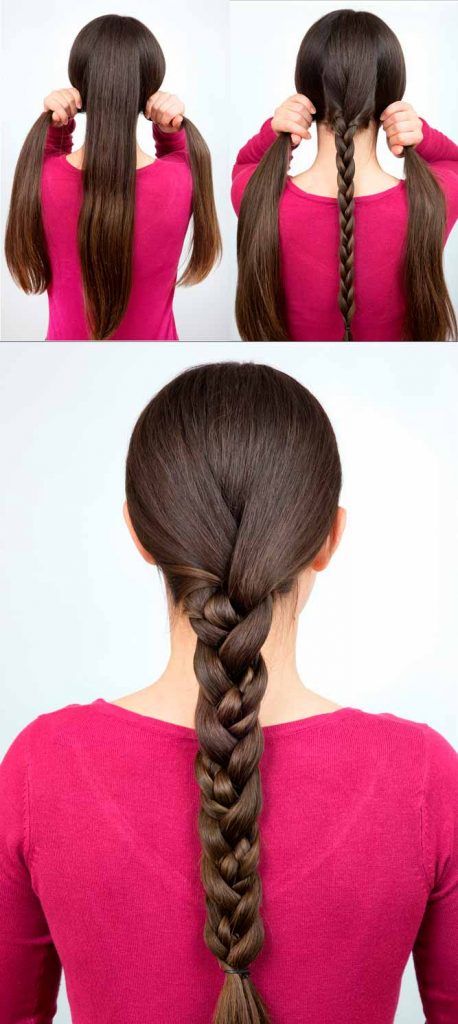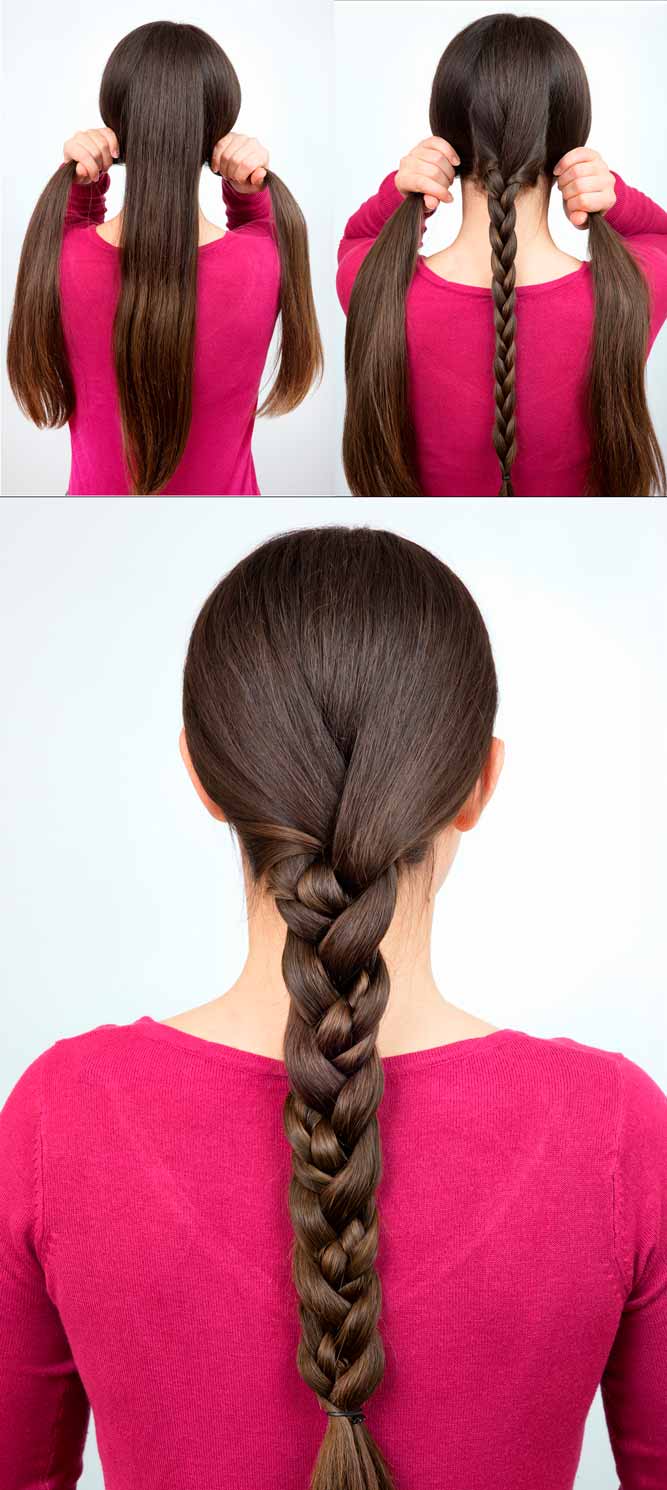 You don't need to spend hours learning complicated five-strand techniques to achieve a full braid like those you see on Instagram today. Instead, you can try this.
Divide your hair into three equal sections.
With the middle section, create a simple braid.
When the braid is ready, incorporate the side section into it by flipping it over and under the braid.
Double Dutch Braids Ponytail


As it turns out, braids and ponytails can make a good team together. The best thing is, such hairstyles take minutes to get them done.
Start by sectioning off small sections of hair from the front on either side of the head.
Create a tight braid on each side.
If you have a crimping iron, crimp your hair on the crown to achieve more volume.
Pull the top layer of hair to the front and crimp it.
Flip it to the back again, securing the voluminous crown with bobby pins.
Take off some hair from the top and clip it.
Tie a ponytail, incorporating the clipped top section into it.
Criss-cross the side braids and wrap them around your pony.
Two Braids Into A Ponytail


We can't have too much of a good thing, so one more amazing way to combine brands and ponytails won't ever hurt your styling routine.
First off, create a Dutch braid on the side by crossing the right strand over the middle and then the left strand over the middle.
Go on braiding until you reach the nape of the neck, and tie the braid into a ponytail.
Create one more braid on the other side of the head.
You can either tie the second braid into a pony or combine two ponies into one.
DIY Ponytail With Braids


If you don't feel like playing around with complex braiding techniques, this idea looks unbelievable even with a regular braiding pattern.
Before you start, separate off a small section of hair on each side.
Create two side braids on either side of the head, braiding your hair half-way.
Connect them with a hair tie.
Then, create two more braids and connect them with the first two braids.
Split the hair under your braids into two and combine them with a half.
Take off a small section of the hair that you've left out, and hide the elastic.
Pin the hairdo with a couple of bobby pins.
French Knotted Braided Updo


Although this hairstyle looks like a red-carped do', it doesn't require a salon appointment! You won't believe your eyes once you try recreating it and see how easy it is.
Separate off a small piece of hair on each side and combine them to create a knot.
Repeat the same step, taking two sections of the same size below the first knot.
Go on tying a continuous knot until all your hair is incorporated in the 'do.
Tie the end and pin it underneath the last knot to turn it into an updo.
Do you enjoy our collection of hairstyles for long hair? We can promise that you will be amazed even more if you look through our blog.
FAQ: Long Hairstyles
Is it healthier to have long hair or short hair?
Short hair is generally healthier than long hair. Short hair indicates the hair closest to the roots. It's newer and healthier. Long hair, in its turn, is more exposed to blow drying and everyday styling. Thus shorter hair is healthier.
Is length of hair genetic?
Genetic factors have a great impact on hair density, length and color. Hereditary disorders can affect hair, as well as other ectoderm structures, or can be pan-systemic.
At what length is hair considered long?
If your strands reach your shoulders, your hair is considered long. You can choose a mid backcut or grow it to the coccyx if you want to have very long hair.
Was this article helpful?