By:

Glaminati Media

| Updated:

10/16/2018
Cute Outfit With A Skirt For A Classy Look
Source: pamela_rf via Instagram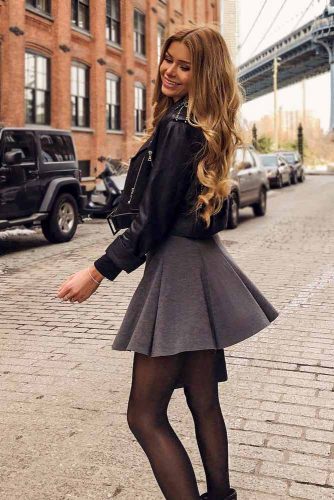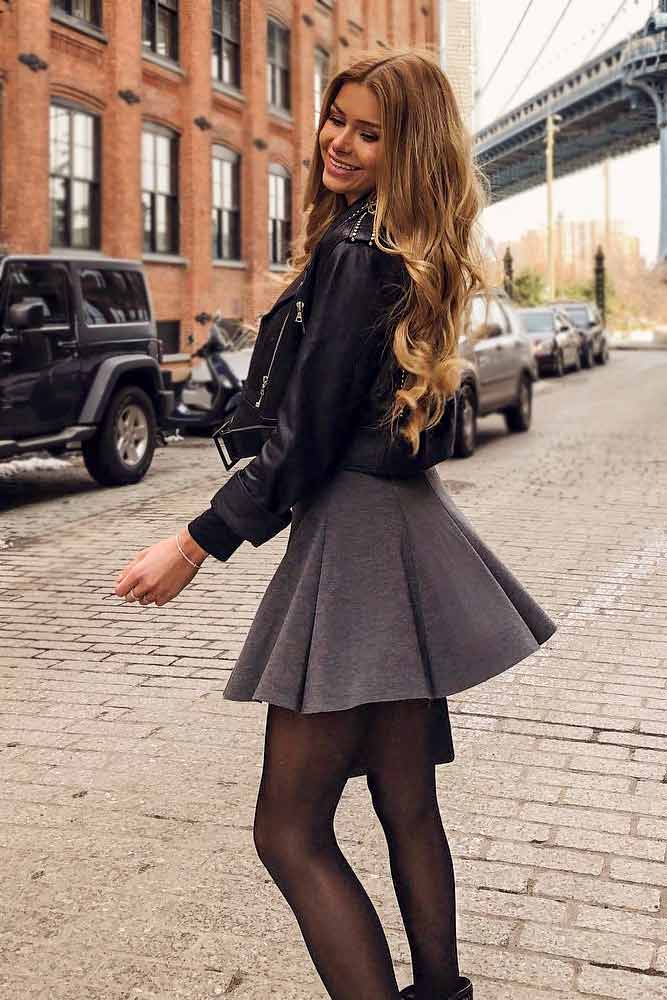 We love the idea of bringing a leather jacket to the classy look. It mixes strictness with some casual flair, making the whole outfit not so formal. Try combining the leather piece with a skirt. Long, short or midi, it will look so gorgeous for any occasion you choose.
Rock A Long Dress And High Heels With A Jacket
Source: tattivasilieva via Instagram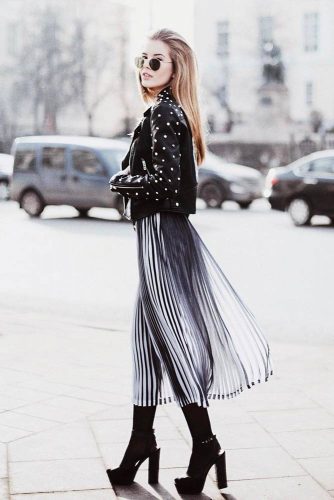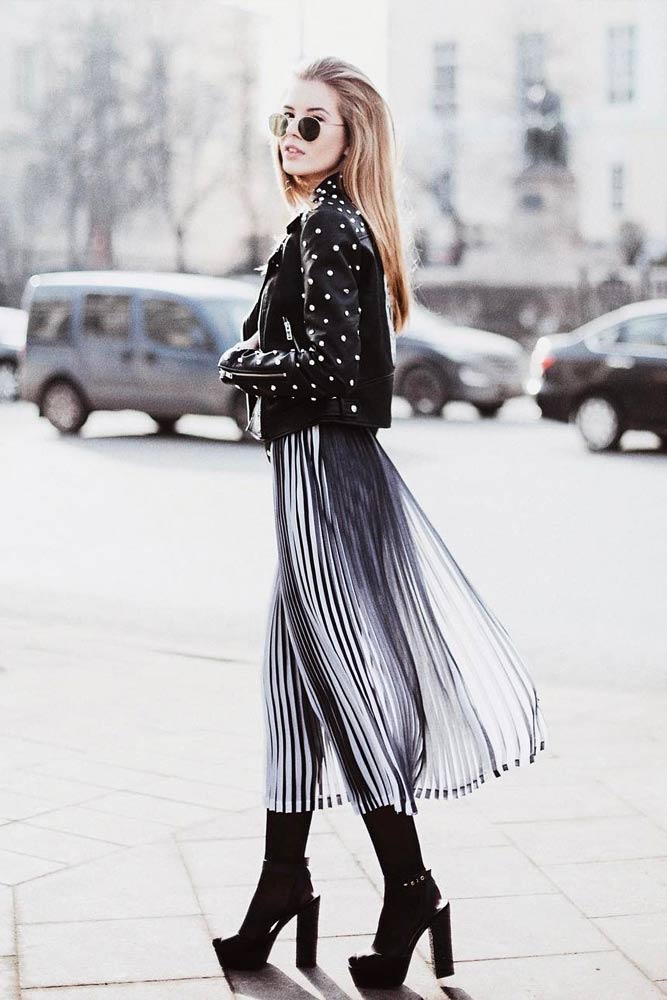 Are you ready to experiment with us? Then choose a punk leather jacket with tiny exciting details, a long dress, and high heels. The difference between the textures, moods, and styles will make the whole outfit so catchy and beautiful in its own way that it will become your favorite look for going out.
Monochromatic Leather Jacket Outfits With A Skirt And OTK Boots
Source: tattivasilieva via Instagram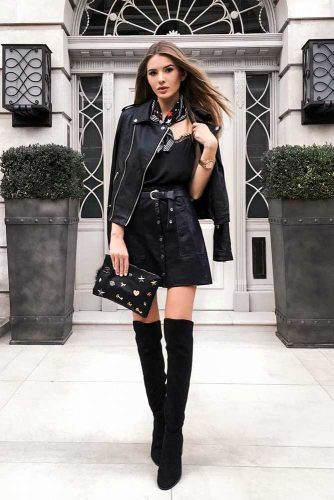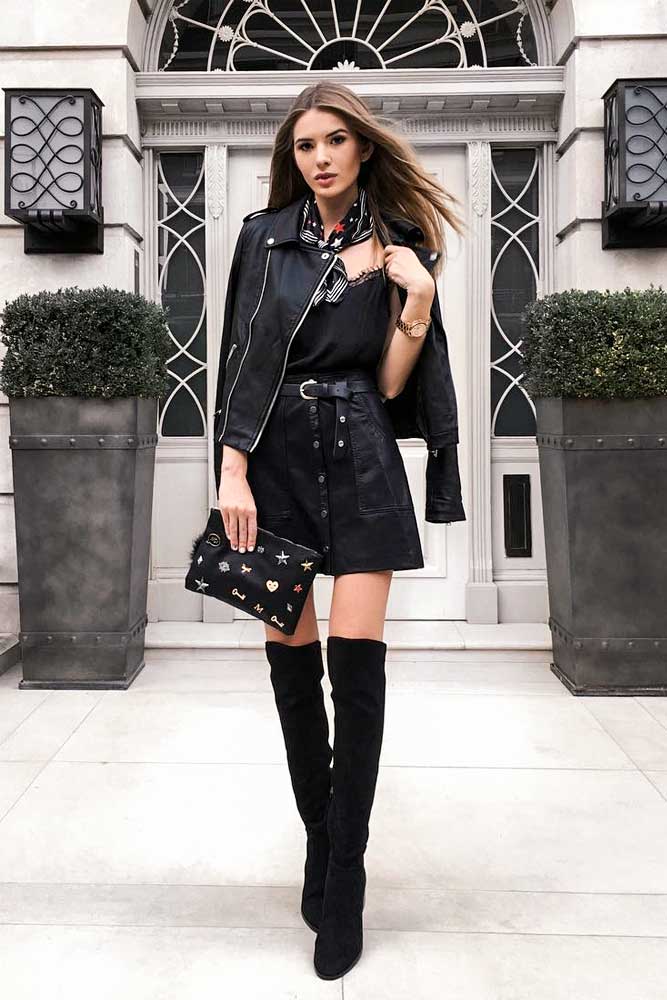 Monochromatic looks are back in trend, and there`s nothing new about it. With the same color, we are given the opportunity to experiment with styles, textures, and fabrics. This is what we should do, bringing a leather jacket into such an outfit. A top, a skirt, OTK Boots and a leather jacket will make you feel sexy and stylish. Are you ready for it?