These days faux fur substitutes the real fur more and more often. There are many reasons for that. However, be it either you care for the animals or for some other reason you do not like real fur, it does not mean that fur coats and vests are out of reach for you. The thing is that faux fur is a lot easier to introduce into your casual style. That is precisely what we are going to talk about – the ways to add some artificial fur to your look. We are confident that you will like these ideas so much that you will want the cold seasons to last longer!
How To Style Your Faux Fur Jacket
Faux Fur Coat with Midi Print Skirt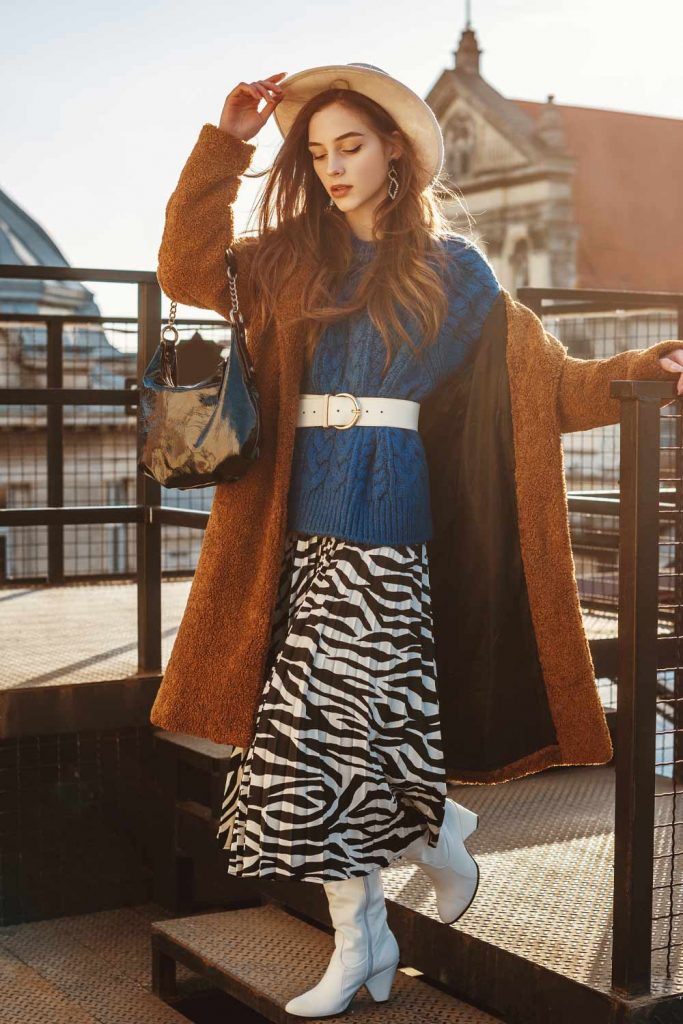 Leopard Print Faux Fur Coat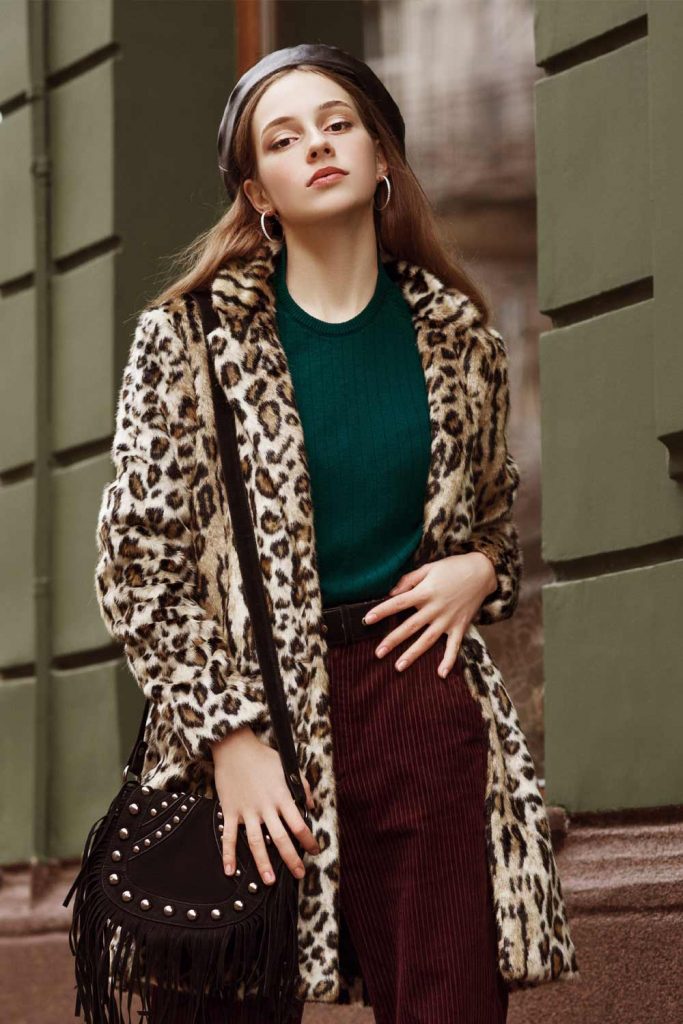 Brown Faux Fur with Brown Hat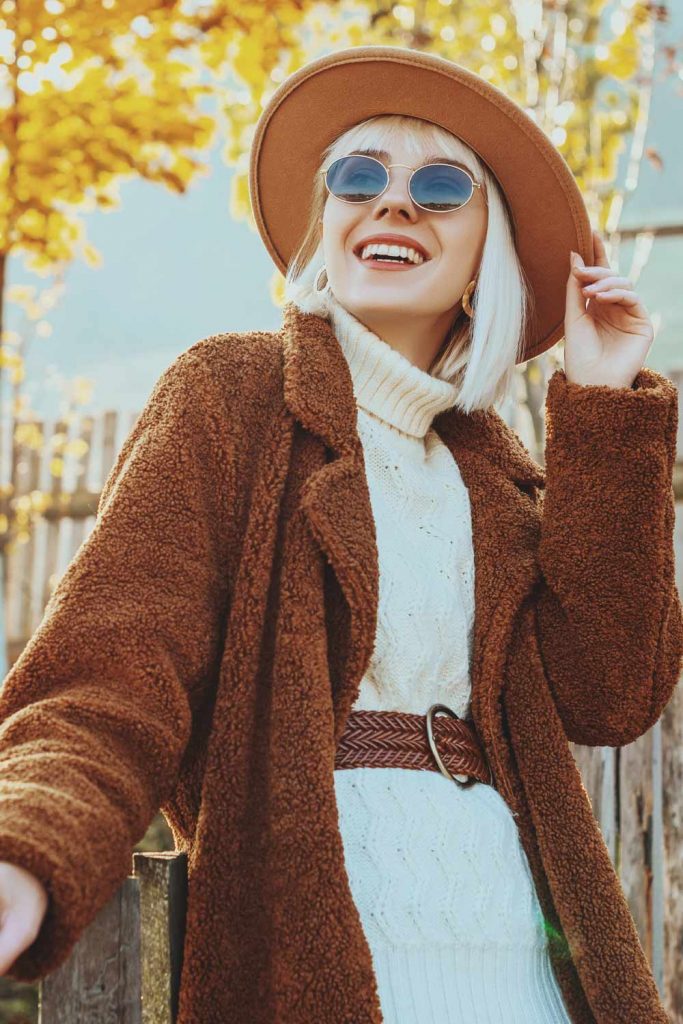 Pink Faux Fur Coat with Blue Beret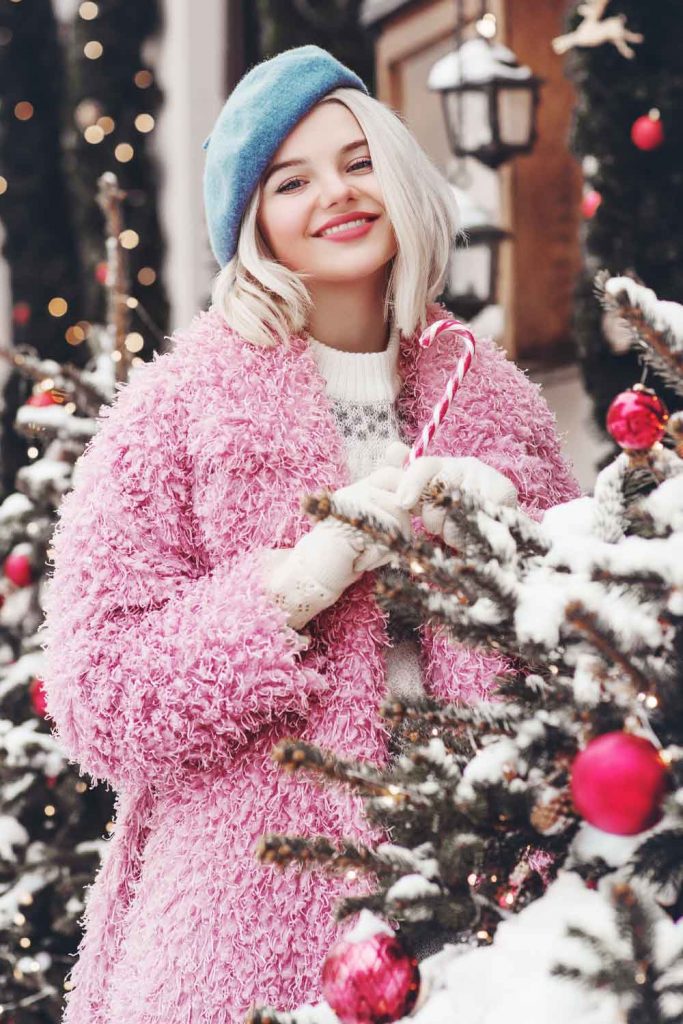 Red Faux Fur with Blue Sweater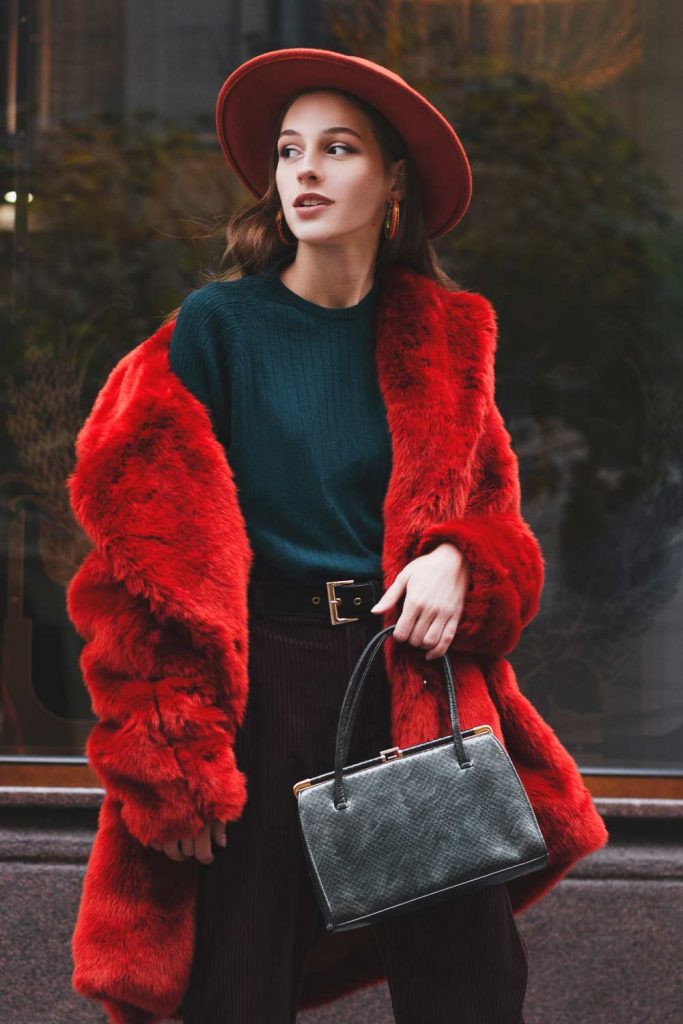 Red Faux Fur Coat with Leather Beret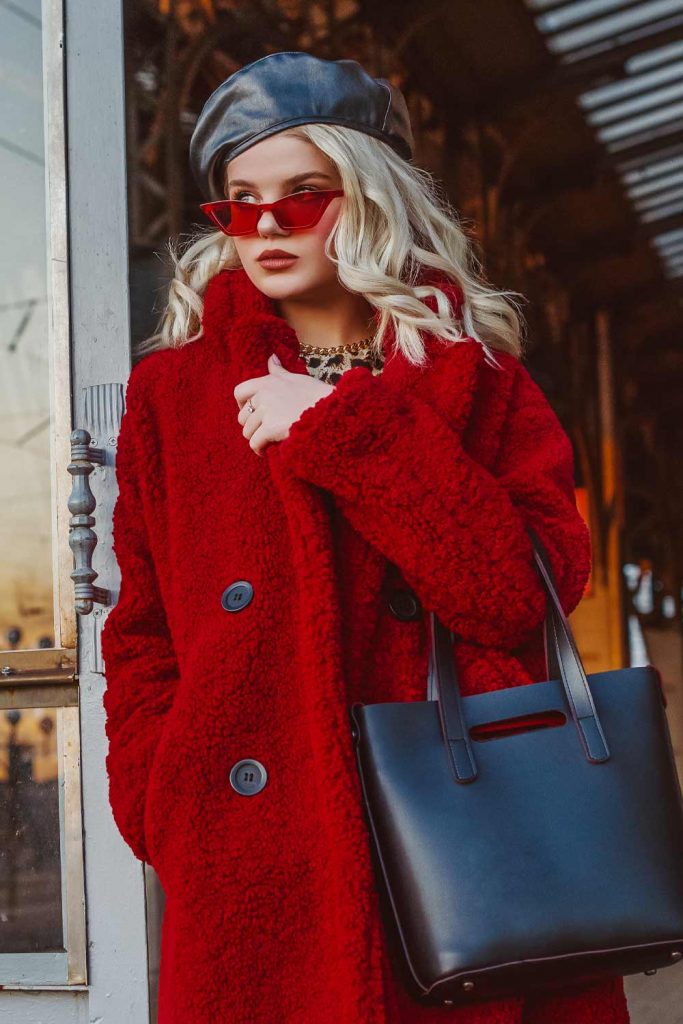 Faux Fur Jacket With Ripped Jeans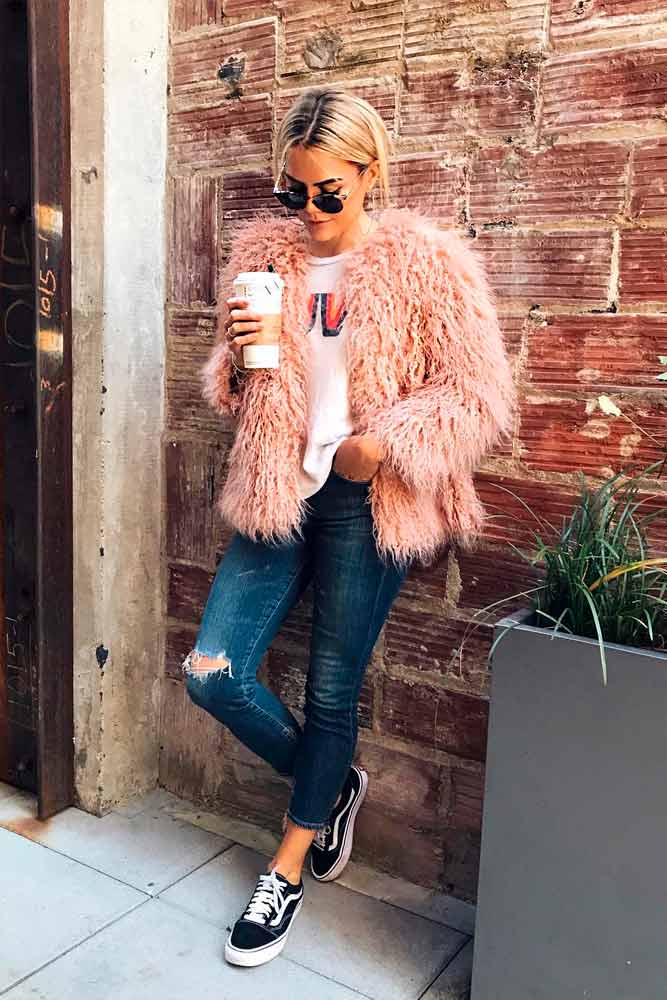 Pink faux fur jacket is precisely that clothing item that will go well with your ripped jeans. Who said that elegance couldn't look casual? A beautiful sweater underneath will complete the look as well as will keep you warm.
Oversize Fur Jacket With Leather Pants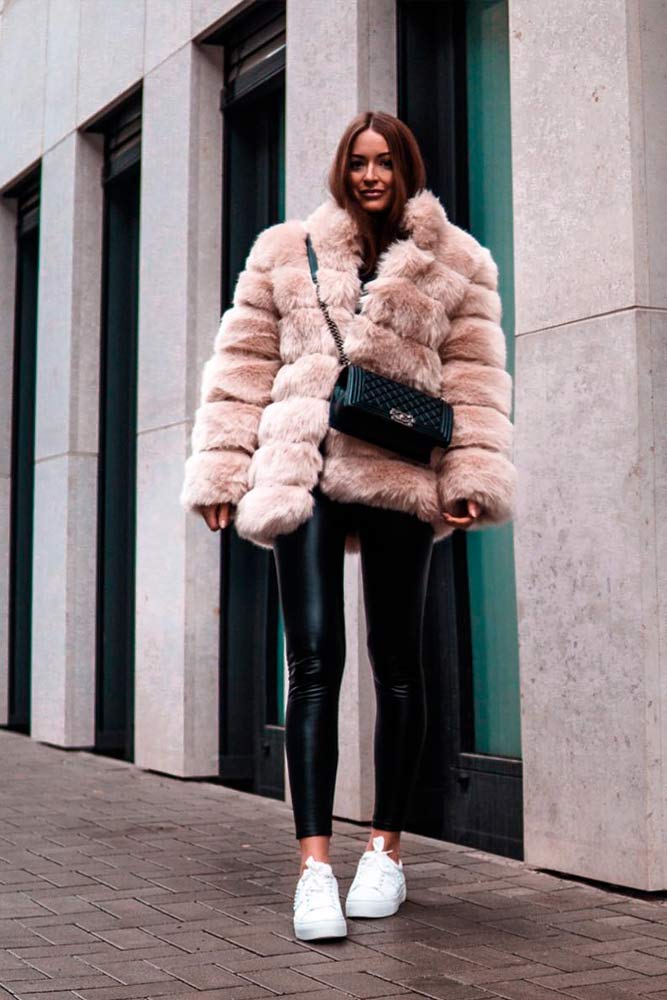 Credit photo: Instagram.com/rosaandthecity
Oversized clothes are all the rage these days. That is why if you wonder whether faux fur coats can fit in the category – they certainly can. Combine your oversized fur coat with a nice pair of skinny leather pants and a pair of sneakers and your perfect street style look is created.
Monochromatic Look With Fur Jacket And Short Dress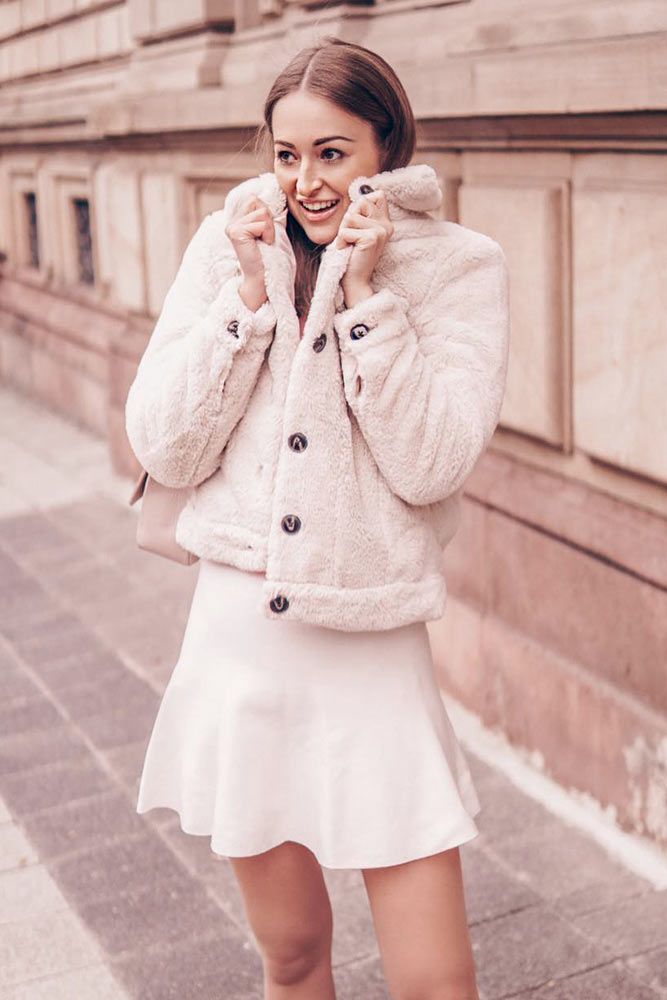 Credit photo: Instagram.com/rosaandthecity
Very often, it is considered that dresses should be stored away when winter hits. We think otherwise. If you have a lovely faux fur coat at hand – why not to play around with short dresses? This white monochromatic look feels stylish while the top part will surely keep you warm when it is cold outside.
Short Faux Fur Jacket With Long Glamorous Dress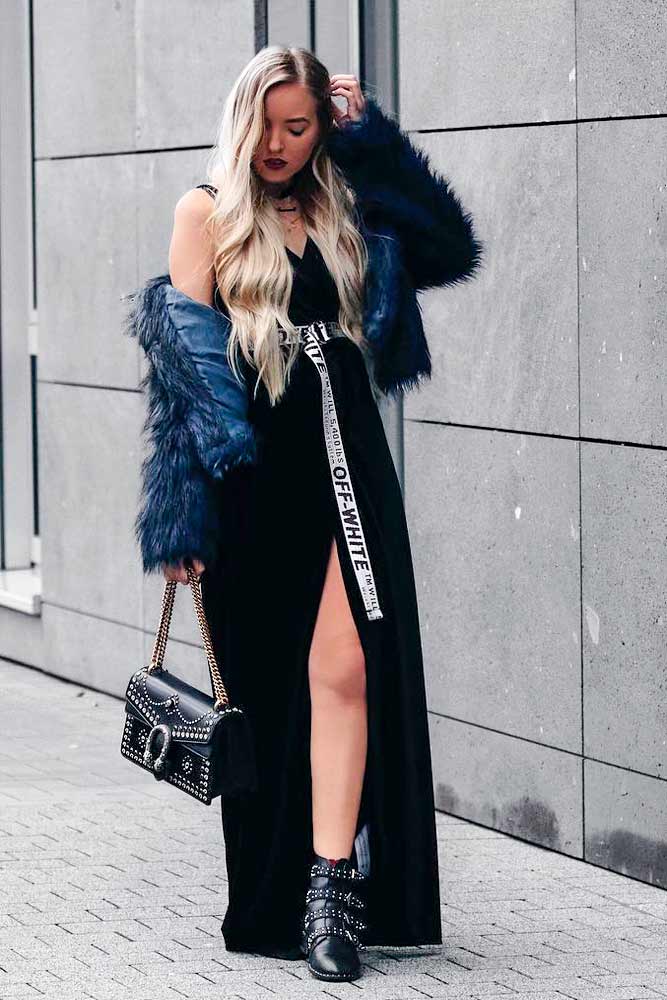 Credit photo: Instagram.com/lourenegoll
Faux fur jackets are a real lifesaver when it comes to a glamorous outfit if it is chilly outside. The thing is that an evening maxi dress goes with fur just like bread and butter. From now on, you will never worry about what to put over your shoulders when it is wintertime outside and a wedding to attend!
Faux Fur Jacket With Plaid Skirt And OTK Boots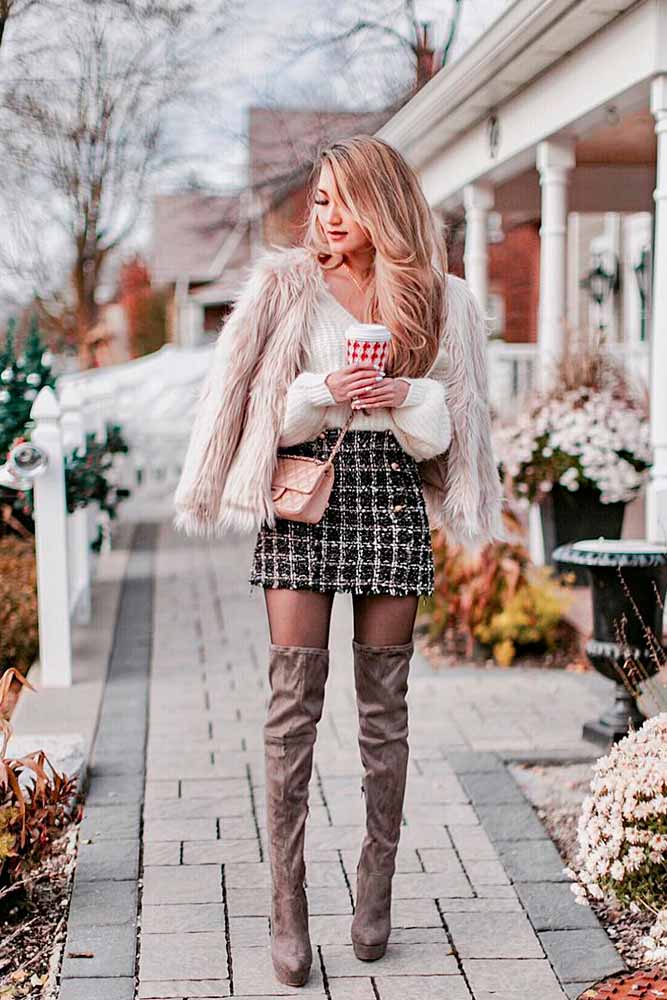 Credit photo: Instagram.com/mangorabbitrabbit
Those of you who are following up all the recent trends may already know that paid patterns and over the knee boots are on the edge of glory. However, there are times when you have a proper skirt at hand and a pair of OTK boots in the closet, but you do not know what to put on over. Well, put on a faux fur coat, and the issue is solved with style!
Colored Fur Jacket With High Jeans And Patent Leather Boots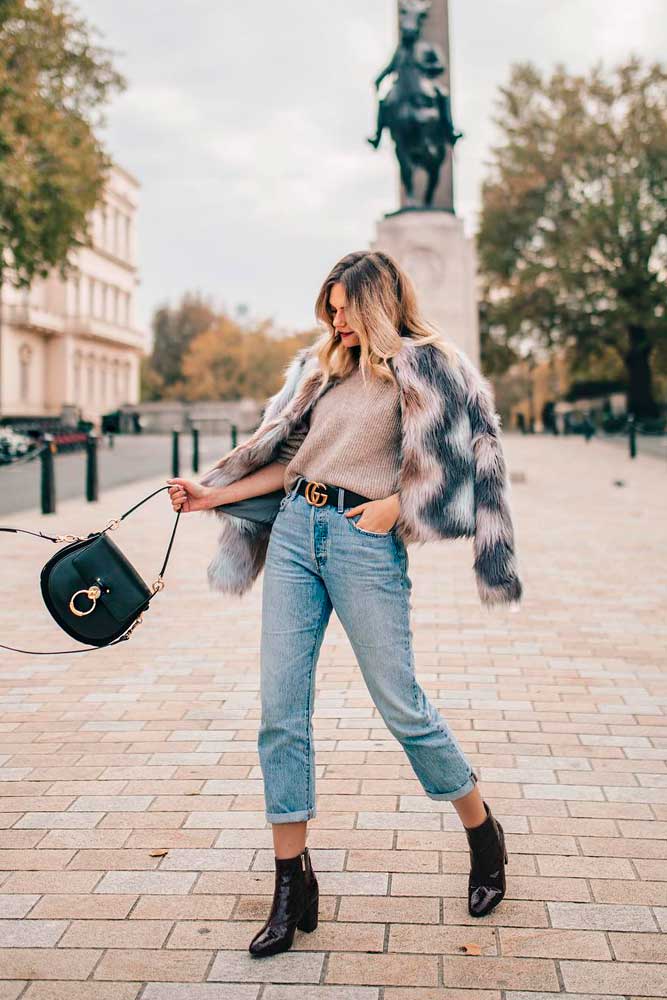 Credit photo: Instagram.com/jesschamilton
The beauty of faux fur is that it can come in all shades and patterns. In case you have to have such a jacket in your wardrobe – then this look is precisely what you are bound to pull off this season!
Mantle Coat With Faux Fur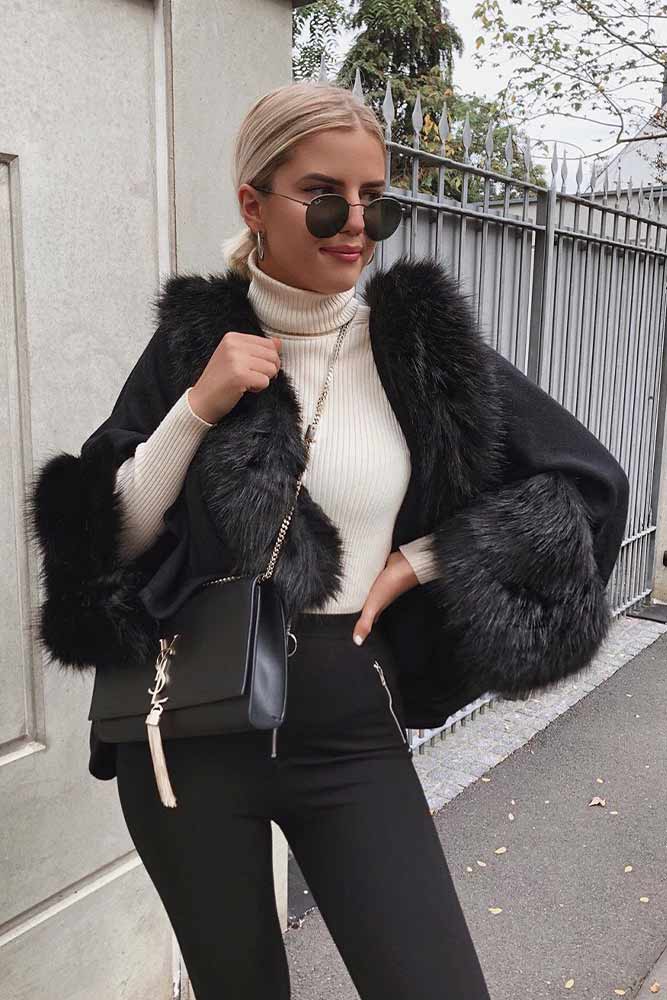 Credit photo: Instagram.com/sophiadorena
There is a false assumption circling that fur coats are supposed to be made of fur. That is barely true since a mantle coat trimmed with fur looks not less fab than a coat that is entirely made of it. Besides, such a coat will fit a greater variety of outfits as well as seasons when compared to the latter.
What To Wear With Your Faux Fur Coat
Pink Faux Fur Coat Combined With Black Outfits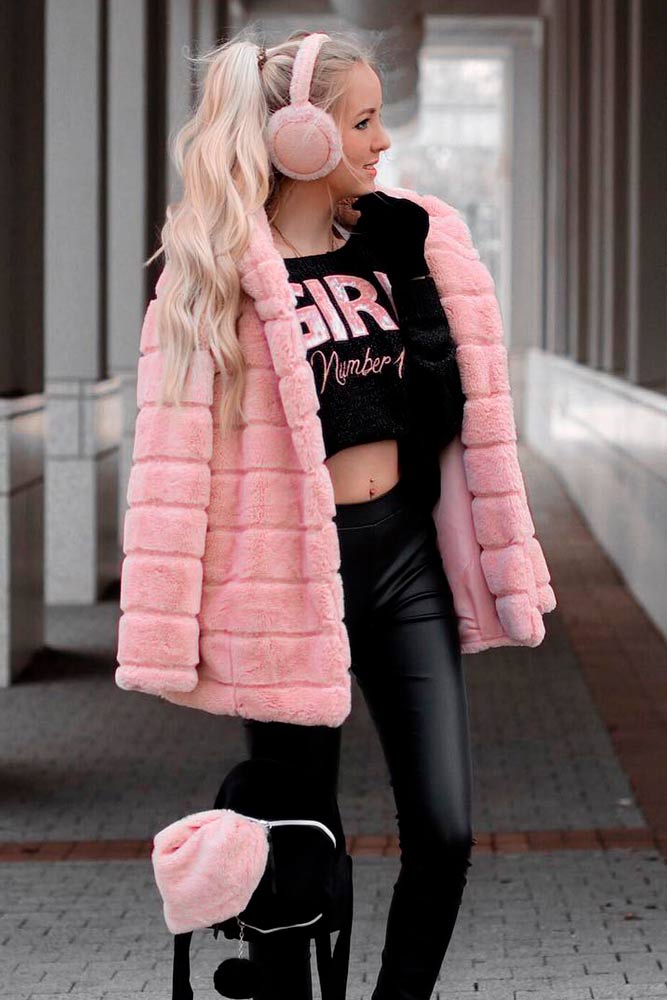 Credit photo: Instagram.com/lourenegoll
There are some colors that seem to be created for each other. The combo of black and pink is precisely the one. That is why to create a perfectly contrasting and stylish look all that you need is a black top and leather pants paired with a pink faux fur coat!
Me And Mommy With Faux Fur Style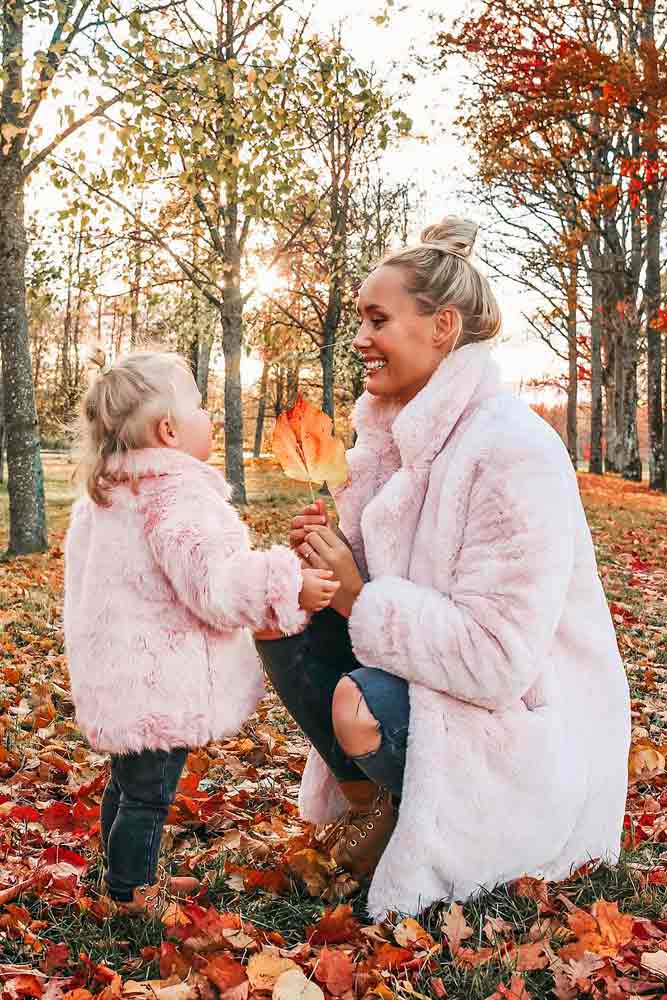 Credit photo: Instagram.com/joannajohanssonx
Matching daughter and mother outfits are gaining popularity at the rapid speed. If you wish to look stylish while keeping both of yourselves warm, then we suggest you get yourself matching faux fur coats!
Faux Fur Coat With A Jacket And A Bodycon Dress Underneath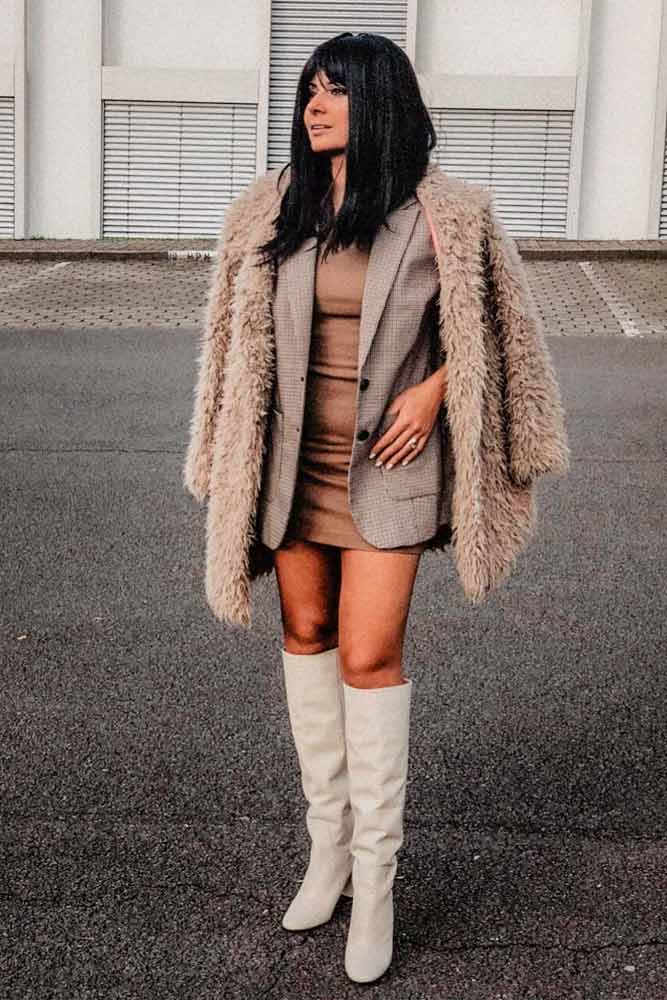 Credit photo: Instagram.com/vanessatonyerturk
Some people may be afraid that putting too many things at once may look inappropriate. Of course, there is certain risk when you do not know what matches well. The truth is that a bodycon dress, a jacket, and a faux fur coat go hand in hand with each other. However, it is essential that the coat is a little longer.
White Faux Fur Coat With A Sweater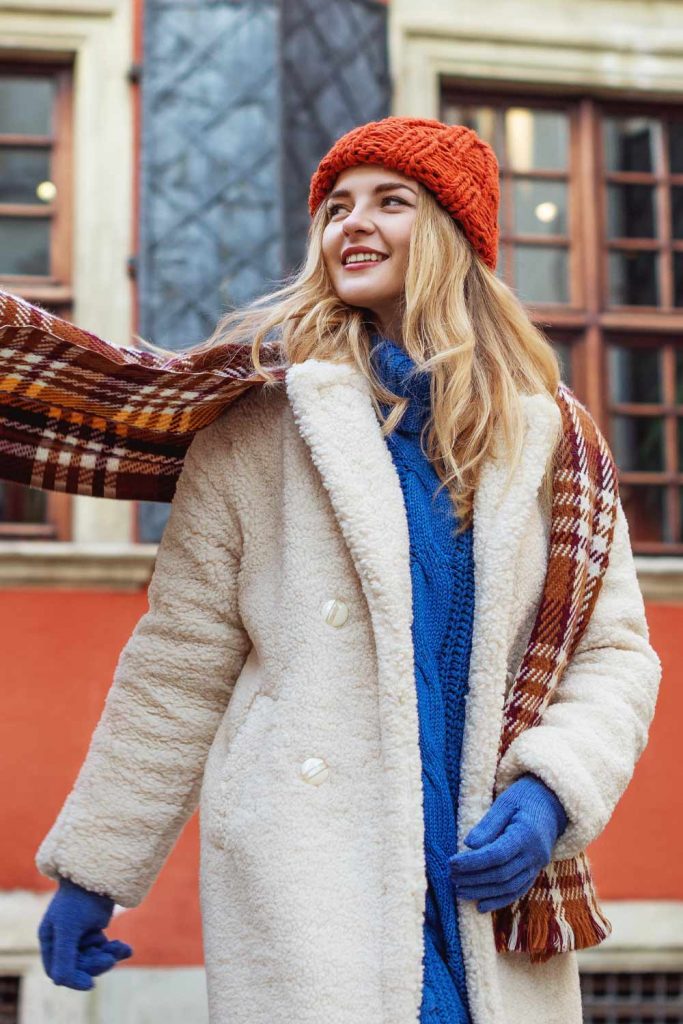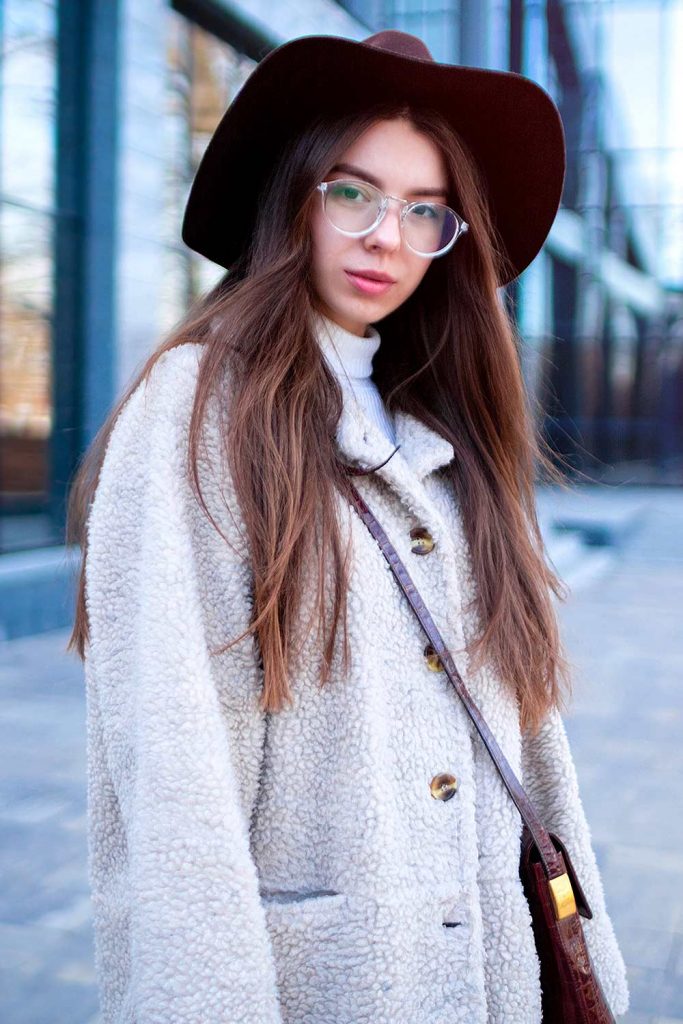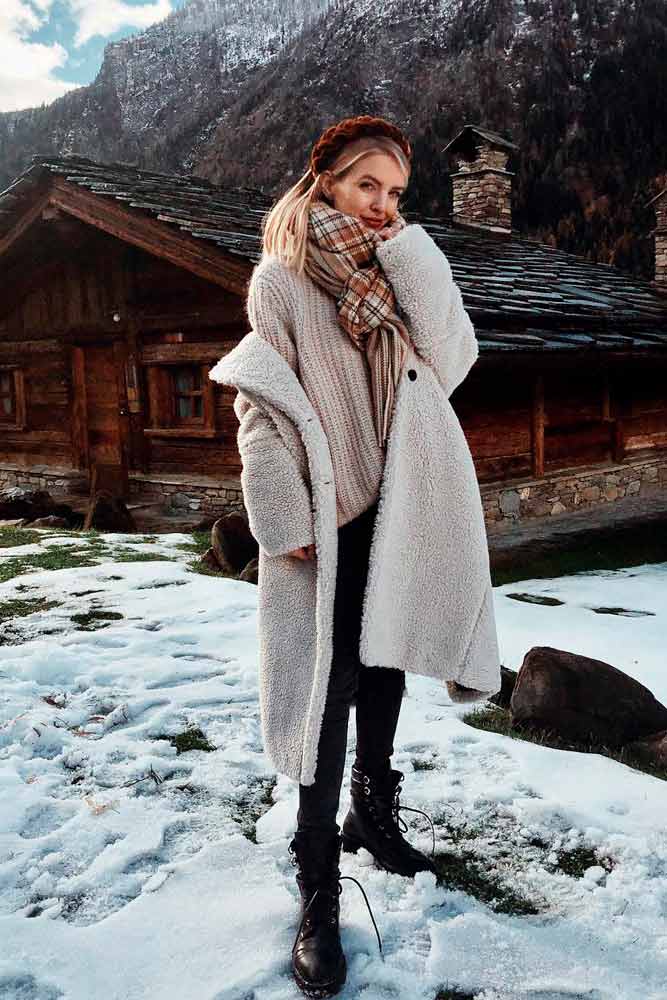 Credit photo: Instagram.com/leoniehanne
When it gets icy it is time you put under your faux fur coat something as warm. A cute knitted sweater suits the role like nothing else. Besides, the look, in general, is very stylish and cozy-looking!
Long Faux Fur Coat, Sweater, And Short Skirt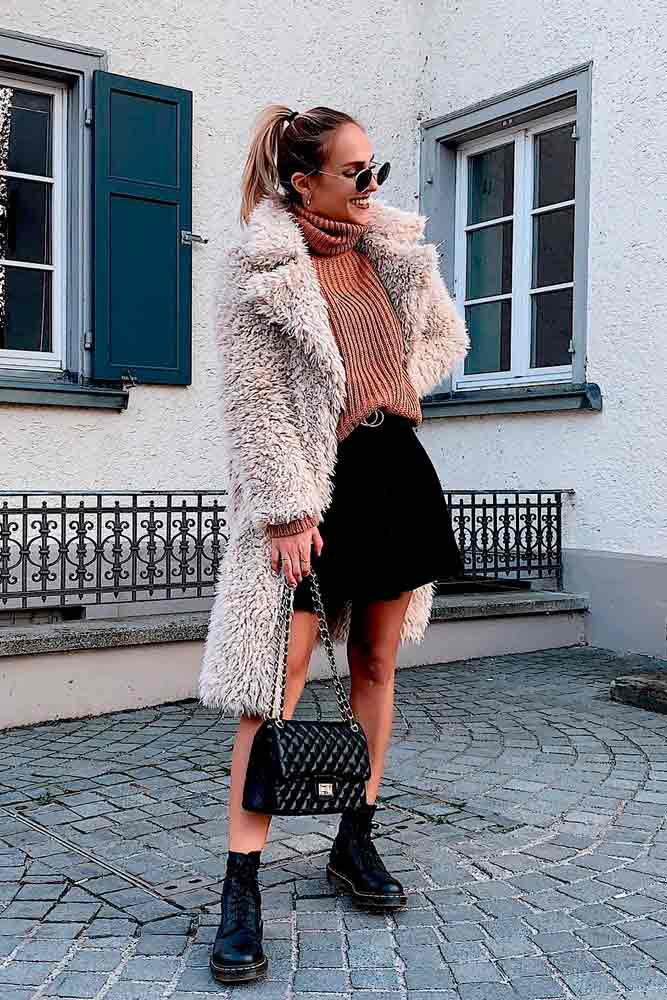 Credit photo: Instagram.com/_me_selina_
Until these days, women were reluctant as for whether to pair a short skirt with a sweater. Now, we know that the match is not only possible but also cute looking. What is more, the long white faux fur coat is what you need to finish the look.
Long Plaid Fur Coat With Black Dress And Winter Boots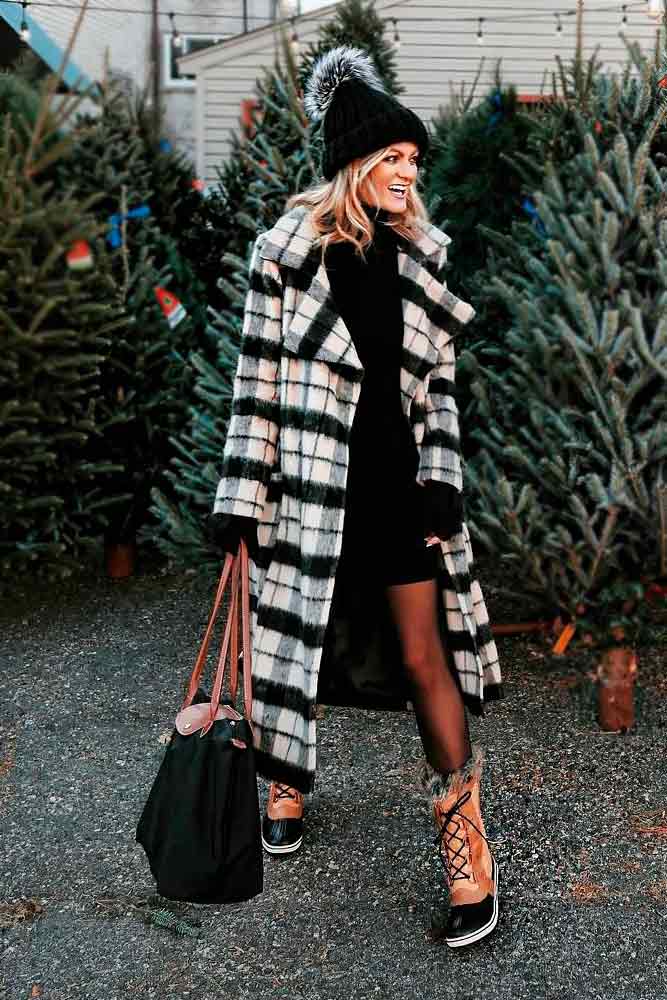 Credit photo: Instagram.com/champagneandmacaroons
There are plenty of interesting faux fur coats ideas out there these days. This beautiful plaid one is undoubtedly not the exception. What is more, with such a coat you can easily wear your fav little black dress and a pair of winter boots.
Red Outfit Accented With White Dress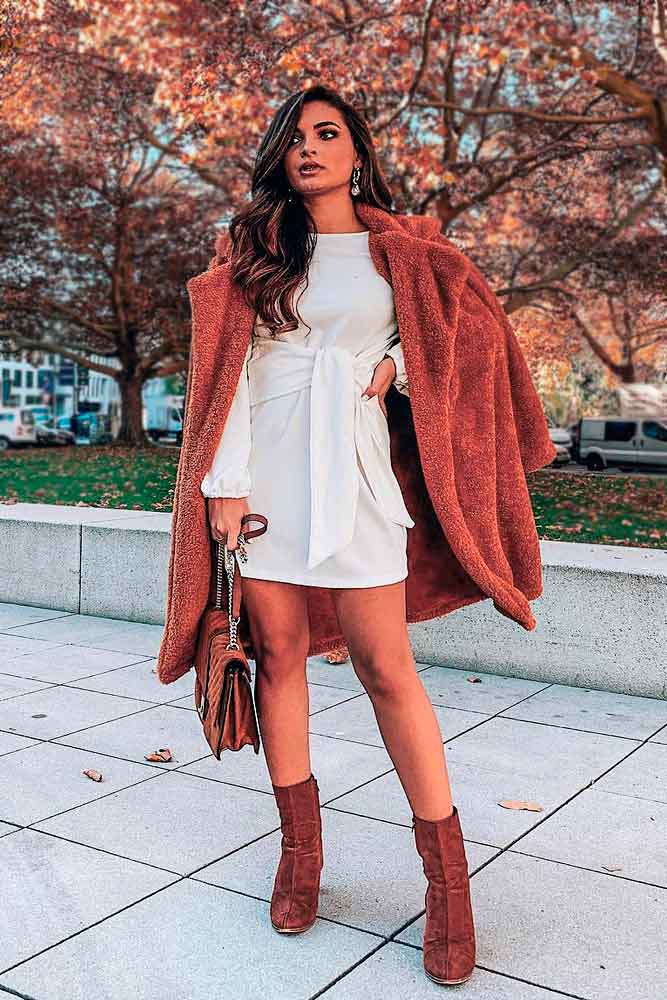 Credit photo: Instagram.com/mernamariellaaa
It is not a secret that any look needs a proper accent. In this case, it is a white dress. The thing is that while the coat, boots, and purse are of same red color, the dress not only stands out but also makes the outfit look unique and mesmerizing.
Coat With A Plush Faux-Fur Collar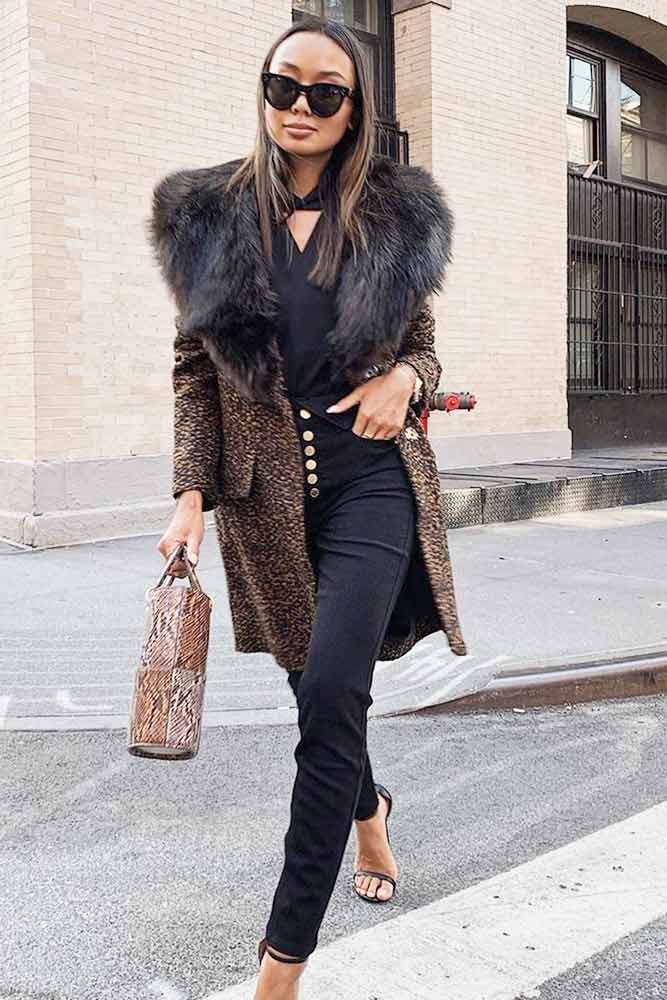 Credit photo: Instagram.com/linhniller
Let's review the combo of fur and animal prints once again. This leopard-printed coat looks flawless on its own, but the plush fur collar is that one detail that makes it stand out. Add a pair of modern heels to the picture, and you are ready to conquer!
Faux Fur Coat And Plaid Dress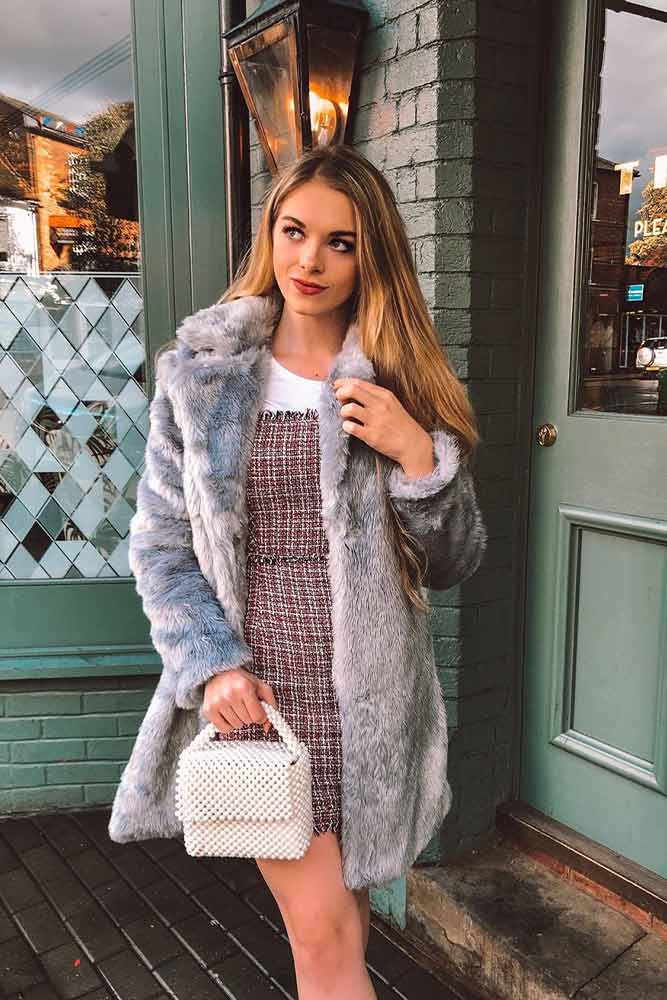 Credit photo: Instagram.com/ultrasophisticate
Some ladies like their faux fur to look as natural as possible. However, if you do not belong to the category then we have a suitable idea in mind. You will hardly assume that this silver coat is made of real fur, but it looks so fantastic that you can wear daily no matter the choice of outfit. In this case, it completes a short plaid dress seamlessly.
Bright Purple Faux Fur Jacket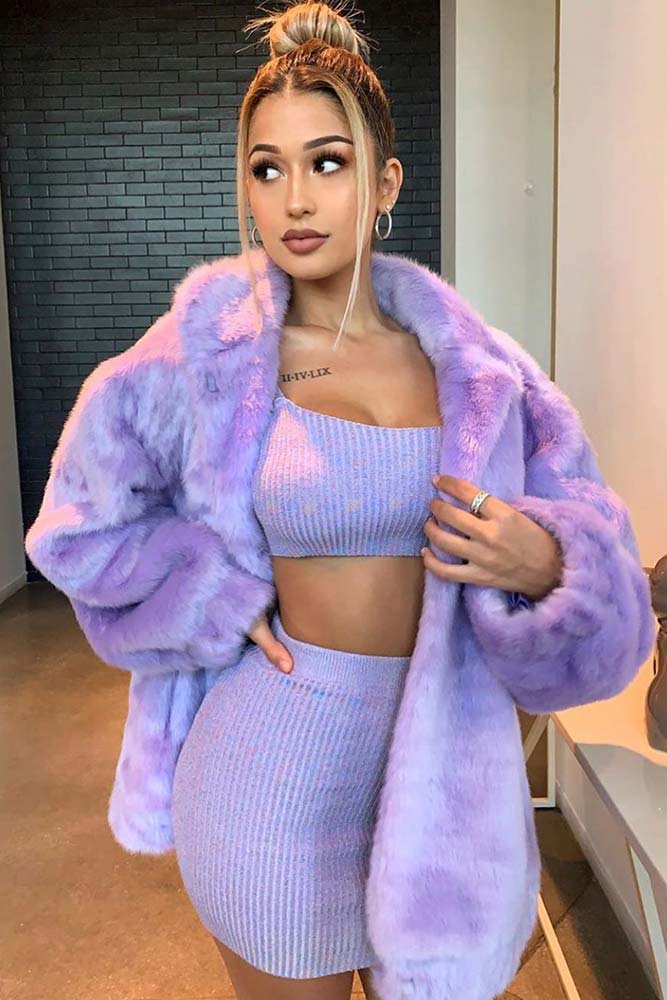 Credit photo: Instagram.com/stunnabby_
Are you looking for a design that will make you the center of attention no matter where you go? We gotcha! This purple coat is so amazing that it is not only nice to look at but also unbelievably hard to miss!
Faux Fur Vest For Trendy Look
Faux Fur Vest With Leather Pants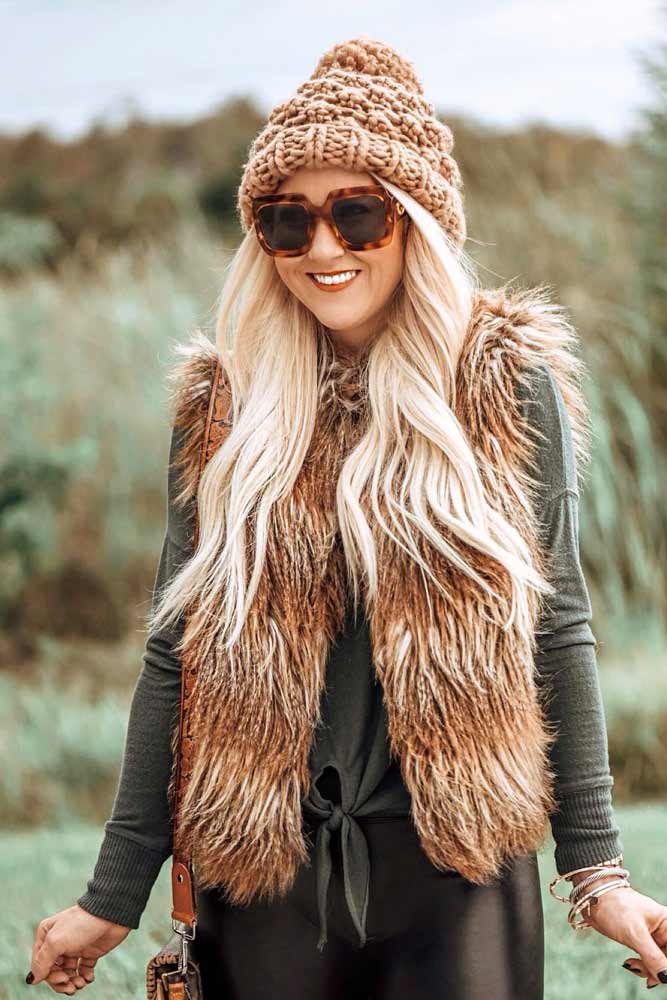 Credit photo: Instagram.com/luvbec
The best way to create a stylish and casual look surely is to pair leather and fur. In this case, faux fur vest and leather pants are the perfect example. Besides, there is barely anyone who wouldn't be able to pull the look off.
Fur Vest Combined With Hat And OTK Boots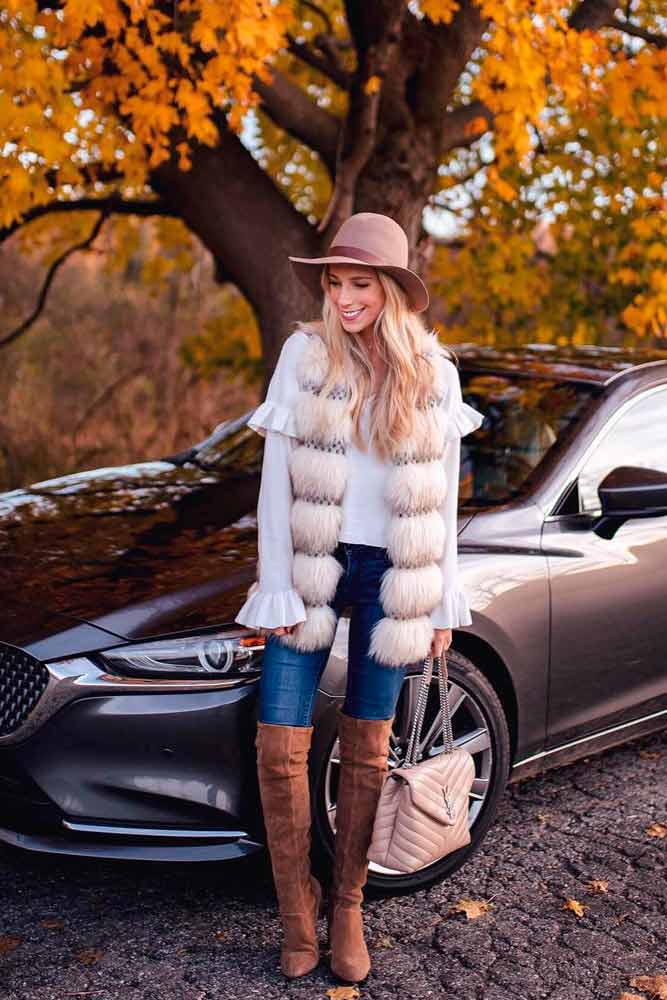 Credit photo: Instagram.com/katiesbliss
Those of you who are in search of an unusual but trendy and elegant faux fur look we have something for you. You may know that a hat and OTK boots fit each other well, but you may not know that fur vest can add up to the look. See for yourself!
Faux Fur Vest With Plaid Shirt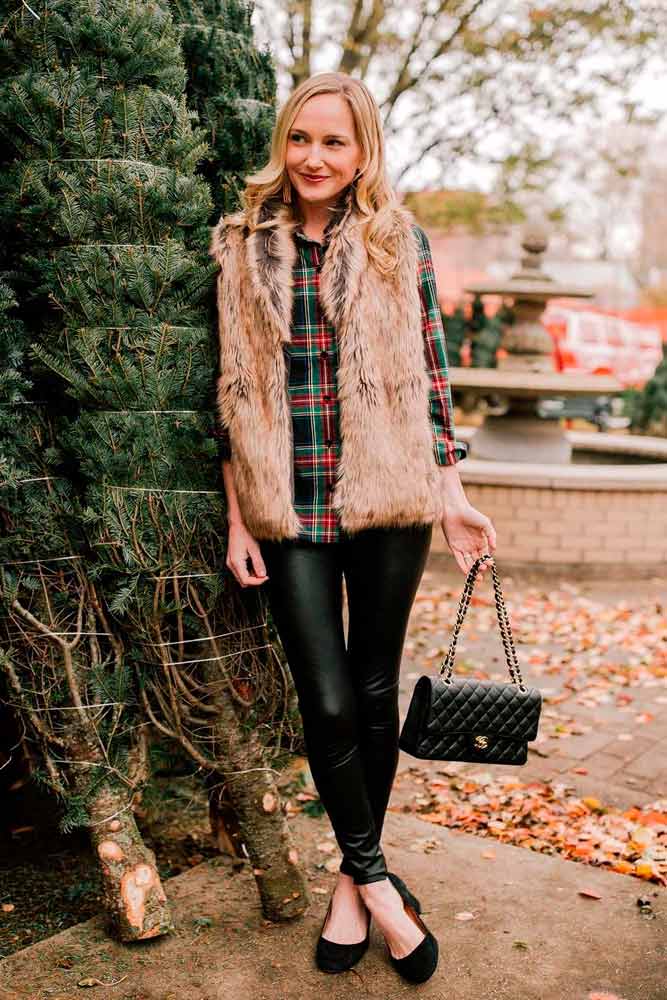 Credit photo: Instagram.com/kellyinthecity
The truth is that it seems that fur vests and shirts were made for each other. In case classic look is not your cup of tea, then a plaid shirt it is. Put on a pair of leather leggings, and a perfect casual look will be complete.
Christmas Themed Outfits With Red And White Colors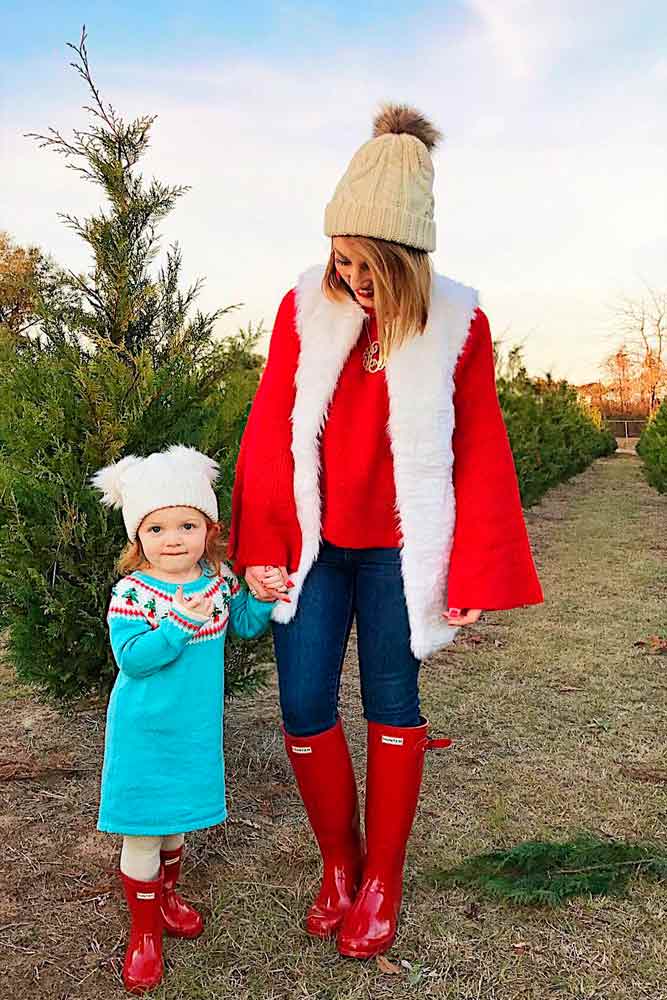 Credit photo: Instagram.com/racheltimmerman
When the holidays are right around the corner, it is essential to dress up accordingly. Red and white hues are indeed the colors of Christmas. White faux fur and bright red sweater can suit the goal perfectly!
Elegant Belted Faux Fur Vest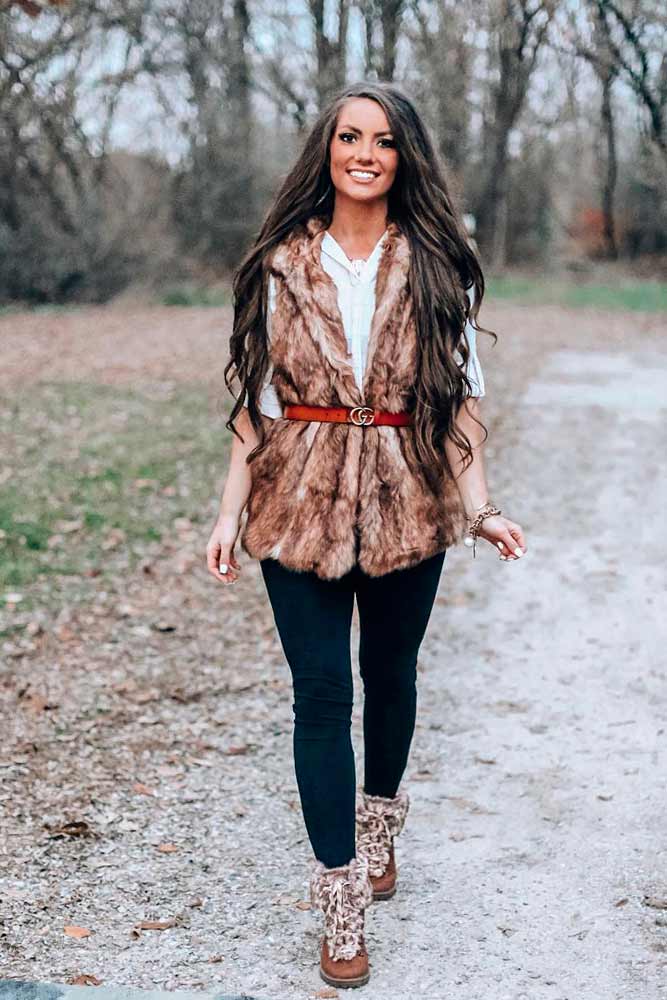 Credit photo: Instagram.com/hollyjoannew
The beauty of fur vests is that they can be easily introduced into any style. Classy white shirt and black leggings completed with a belted vest will grant your look that modern vibe not to mention the warmth.
Fur Vest And Long-Sleeved Dress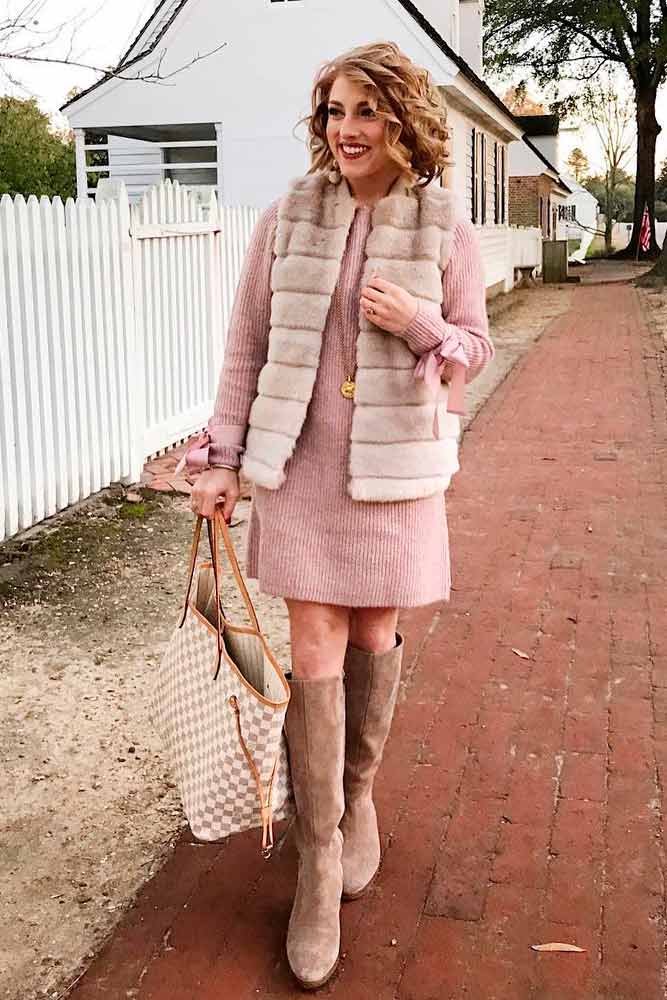 Credit photo: Instagram.com/racheltimmerman
Warm long-sleeved dresses are a must when the temperature goes down. However, apart from a warm dress you need something warmer on. In times like these, the faux fur vest is your best bet. It will not only keep you warm but also will look stylish and trendy.
Grey Fur Vest With Matching Ripped Jeans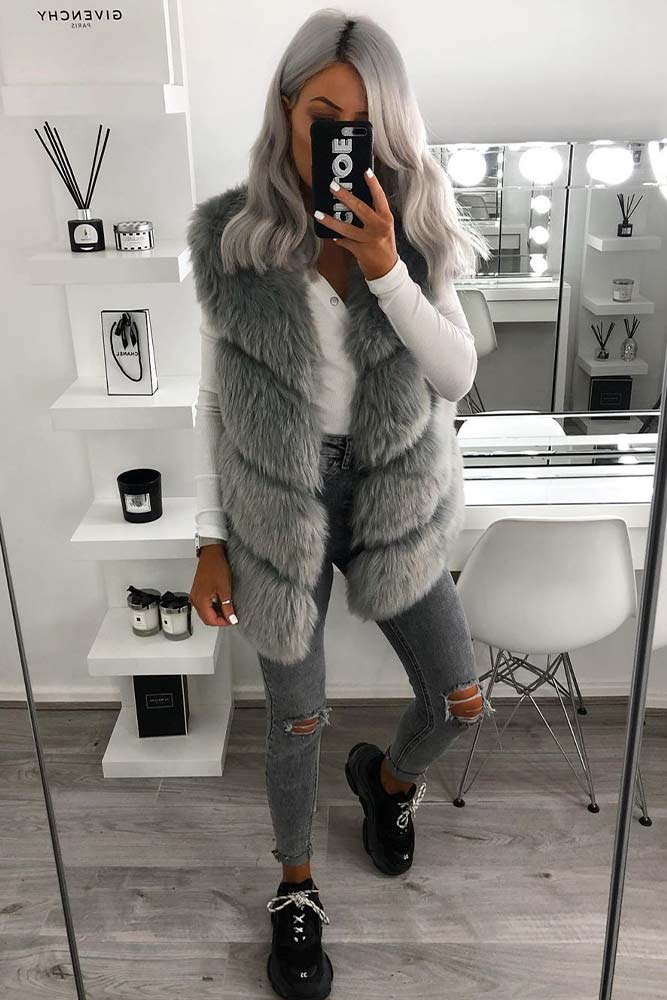 Credit photo: Instagram.com/chloeadair1
You may already know it, or you may not, but faux fur looks great with ripped jeans. Besides, you do not need to browse through the hues too much since you can easily pair your pans as well as your vest colors in one look. Silver hair would make a difference too!
Faux Fur Vest And Snake Skin High Boots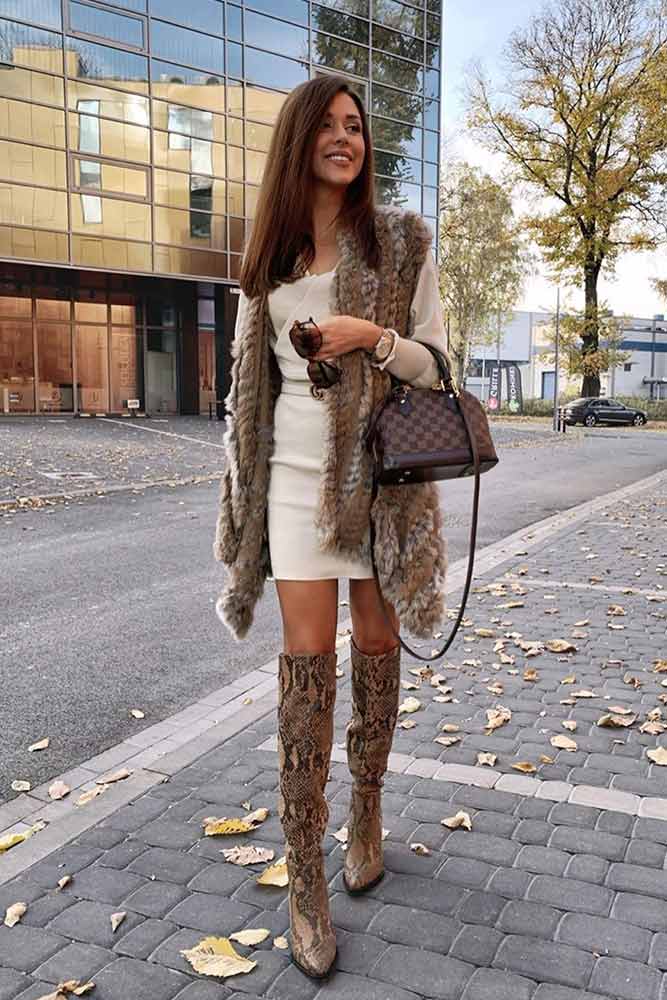 Credit photo: Instagram.com/ala_en
Animal prints rarely go with each other, but matching fur and snake skip pattern is not the worst idea. However, you need to remember that moderation is the key, that is why the simpler is your vest, the better.
FAQ: Faux Fur
How bad is faux fur?
Unlike real fur, which degrades over time, artificial fur fibers might take hundreds of years to decompose. In the meanwhile, it'll most likely end up in landfills. Another problem is aicrofibres which may leak into the water system when faux fur clothing are laundered.
Is faux fur vegan?
There is no difference between vegan and faux fur in terms of content. They're made of the same non-animal-based materials.
What is bio fur?
Bio-Fur is made entirely of mohair fibers that have been trapped in a cotton backing fabric. Sheared from angora goats and produced from farms in South Africa that follow the Sustainable Mohair Production Guidelines, the mohair is luxurious and long-lasting.
Was this article helpful?