It is time to check out winter outfits that are in vogue this season. In general, contemporary designs keep moving toward simplicity. Winter fashion is all about oversized sweaters, ripped jeans, short vests, and leather leggings. And casual items are often combined with something classic, which makes the look even more casual. For example, blue jeans and a gray oversized sweater are worn with an elegant long black coat.
Winter Outfits With Sweater Dress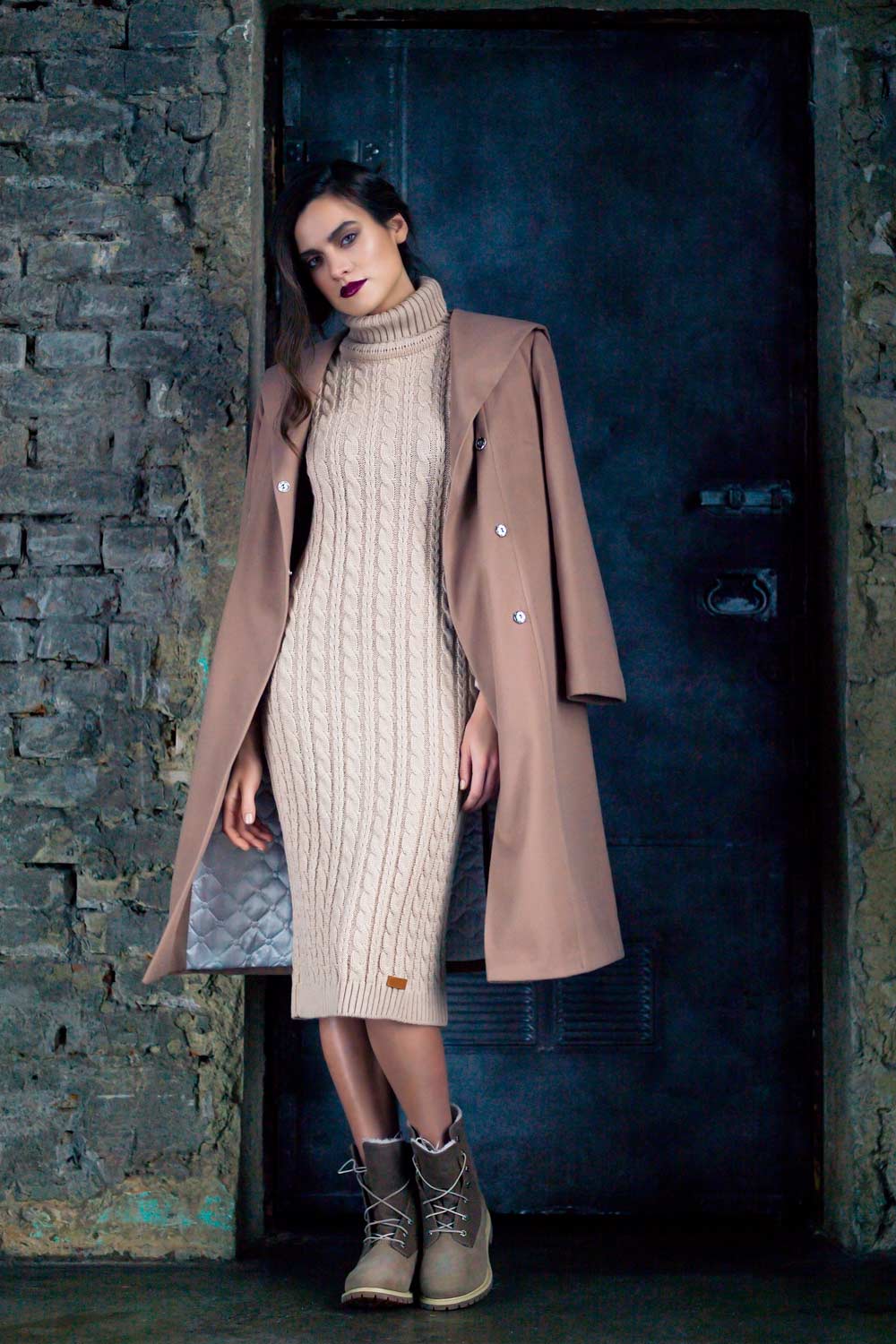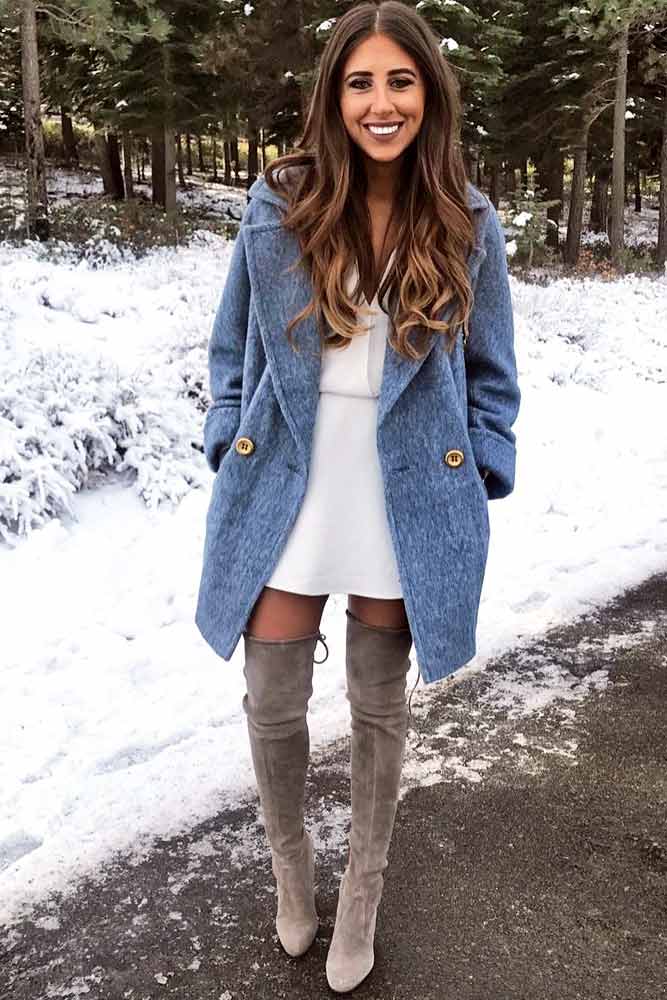 Source: Instagram/dressupbuttercup
Even when it comes to winter, color combinations matter! It is always nice to pair something dark with something light when the cold season comes. What do you think of beige and black? We think it is an outstanding combo!
Winter Outfits With Parka Jacket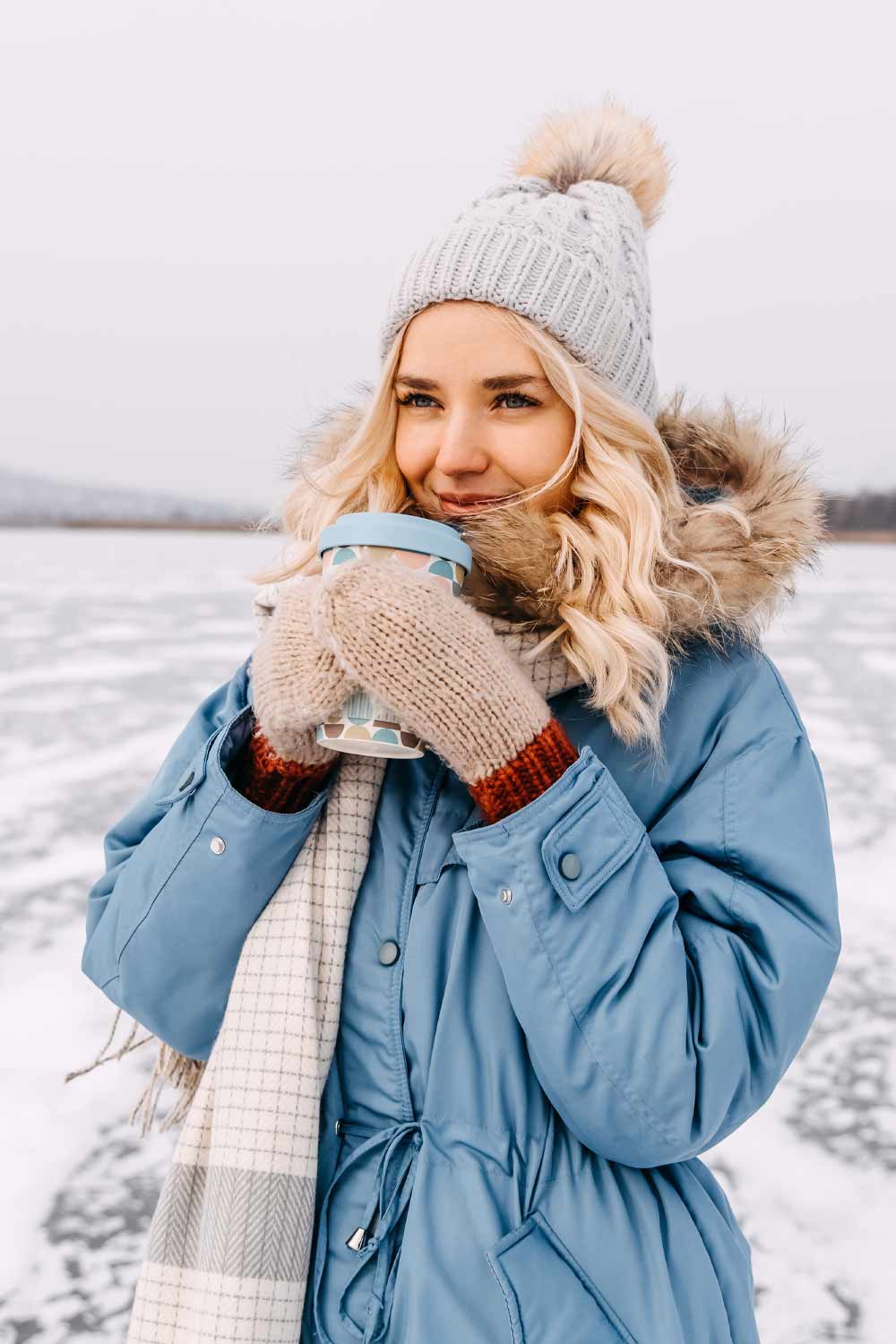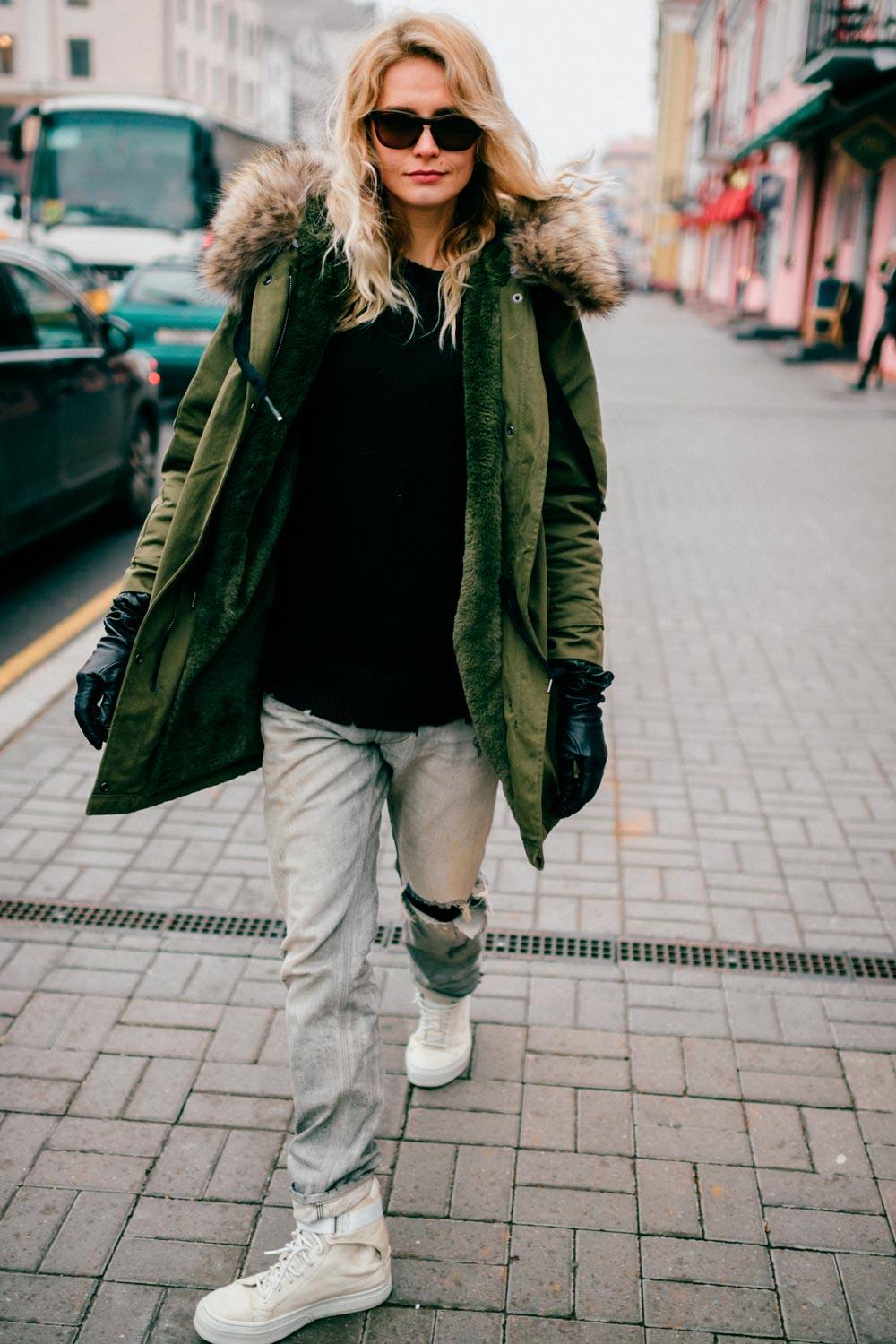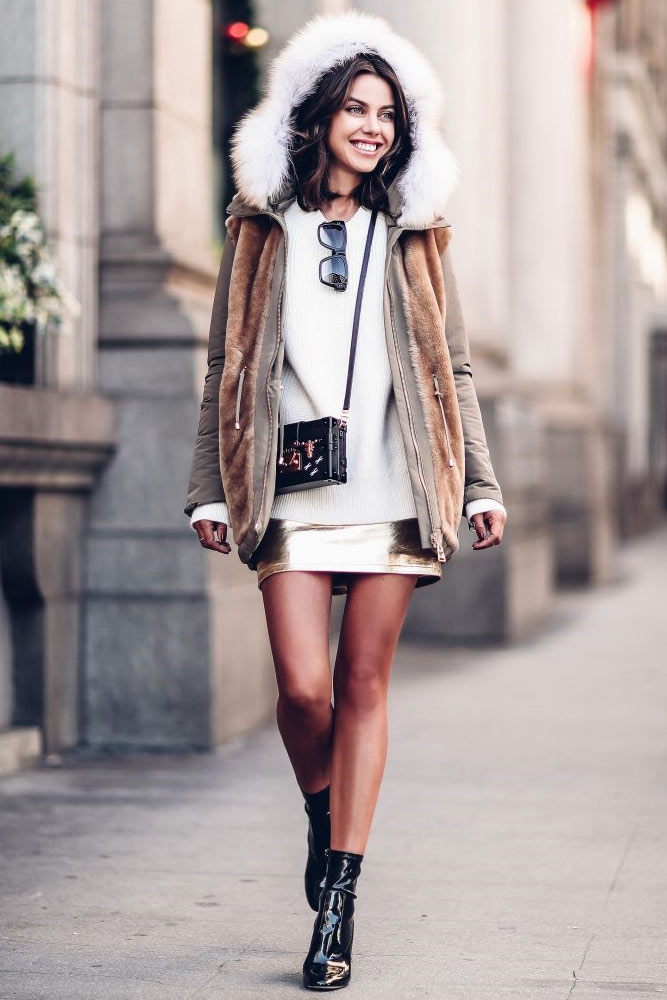 Source: Instagram.com/lynzyandco
Casual outfits are all about comfort, but what about style? You can't leave style out because it is cold outside! A nice warm coat and a scarf are all that you need to be able not to freeze wearing a lovely skirt during winter time.
Fluffy Winter Coats Outfits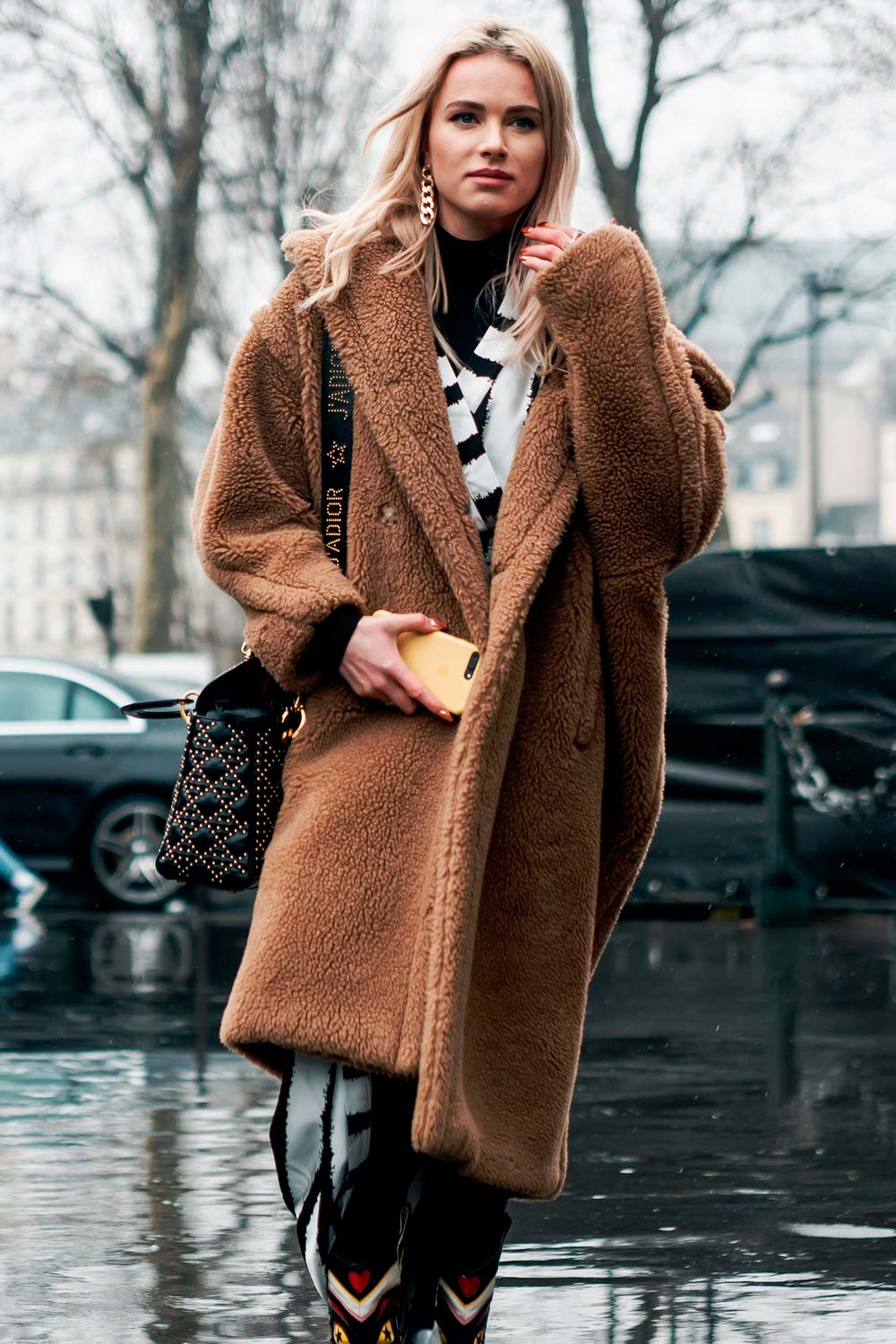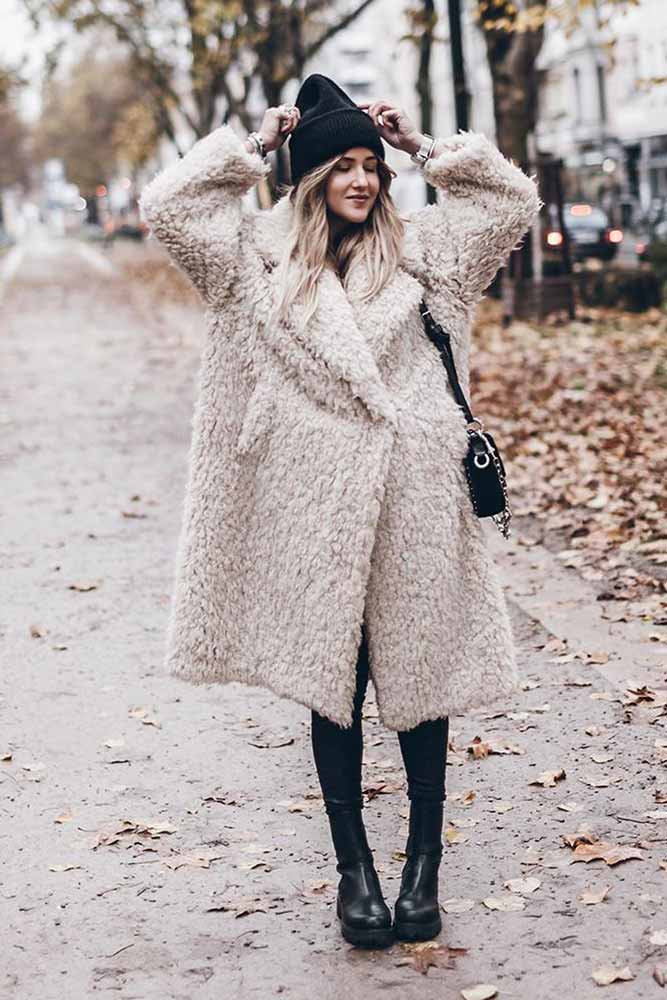 Source: Instagram/mikutas
Faux fur is all the rage these days that is why getting a midi coat for winter is just a lovely idea. These fluffy coats are both adorable and stylish. Besides, there is rarely a look you won't suit such a coat with!
Coats With Wrap Up Scarf
Посмотреть эту публикацию в Instagram
Source: Instagram/fashion_jackson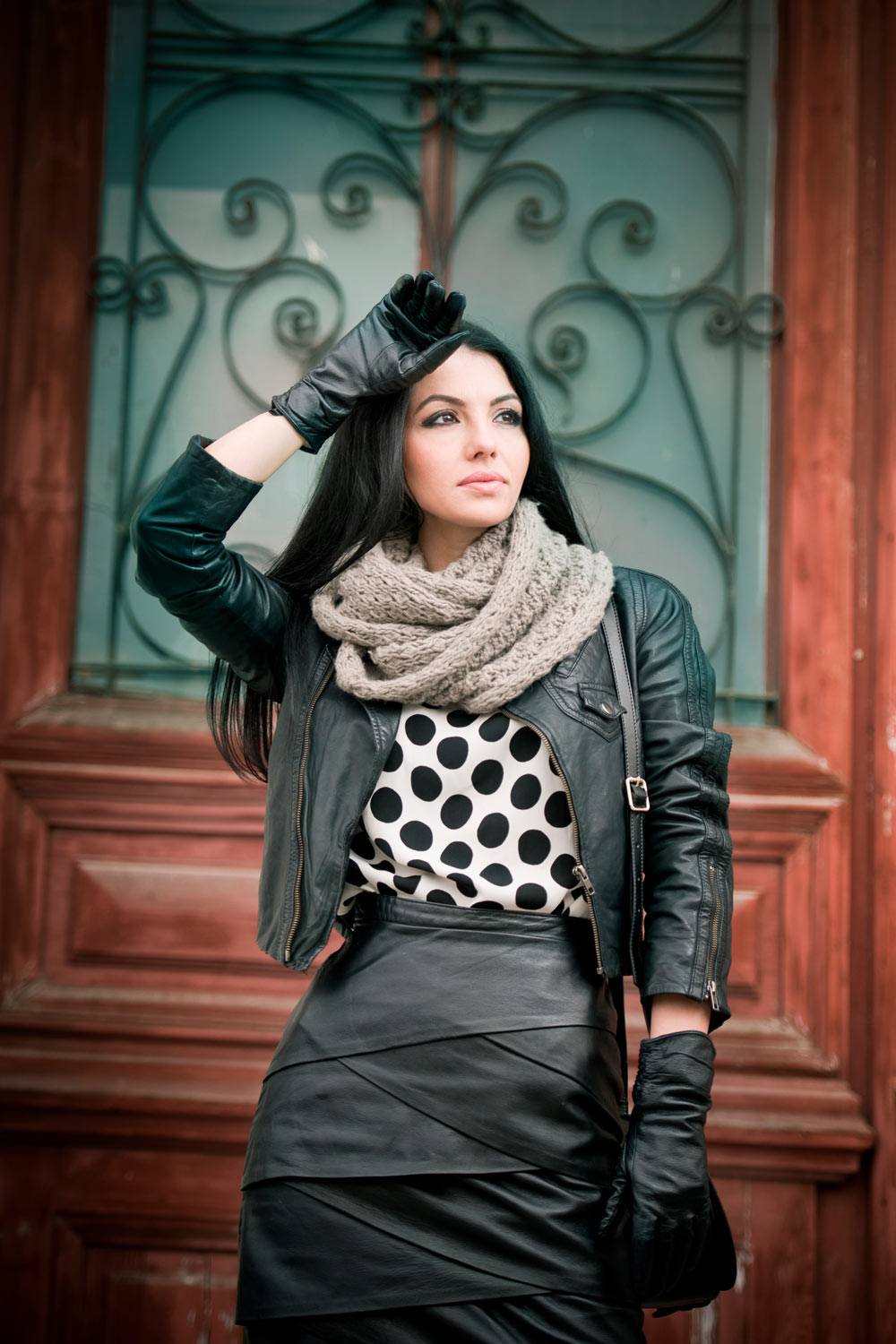 There is no way of surviving winter without a scarf. Yet, your task is to make it look trendy and stylish no matter what. That is why make sure it is noticeable at first glance.
What is so special about street fashion you wonder? Sometimes you can combine the non-combinable!
Oversized Sweater Outfit Ideas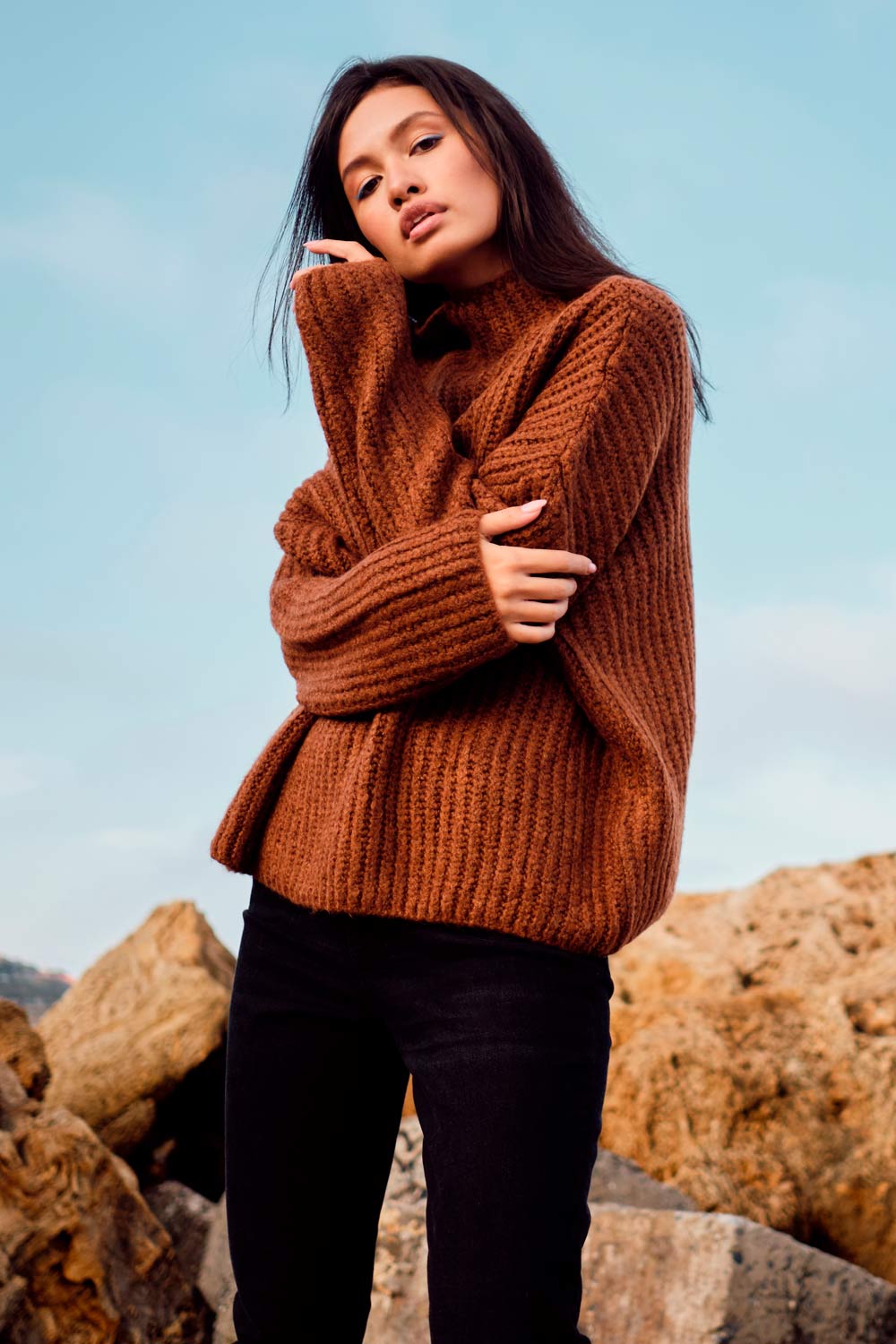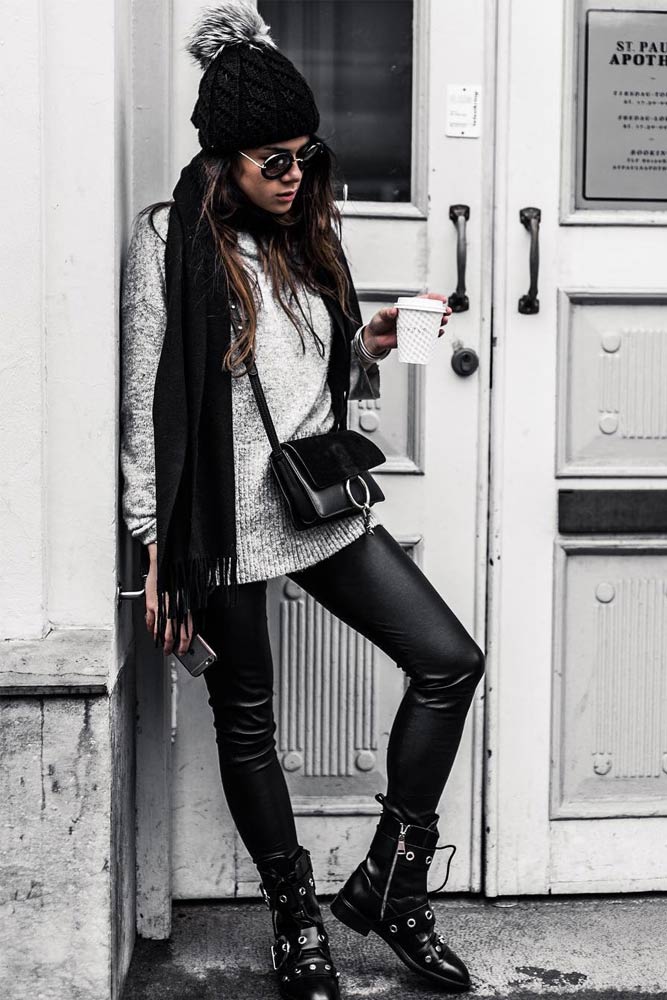 Source: Instagram/mowoblog
A holiday outfit, when it is snowing and freezing outside, should be both warm and elegant. When it comes to knitted sweaters, there is a vast range of choices, all you need is to pick one or a couple. Every day can be a holiday after all!
Winter Outfits With Pom Pom Beanie Hat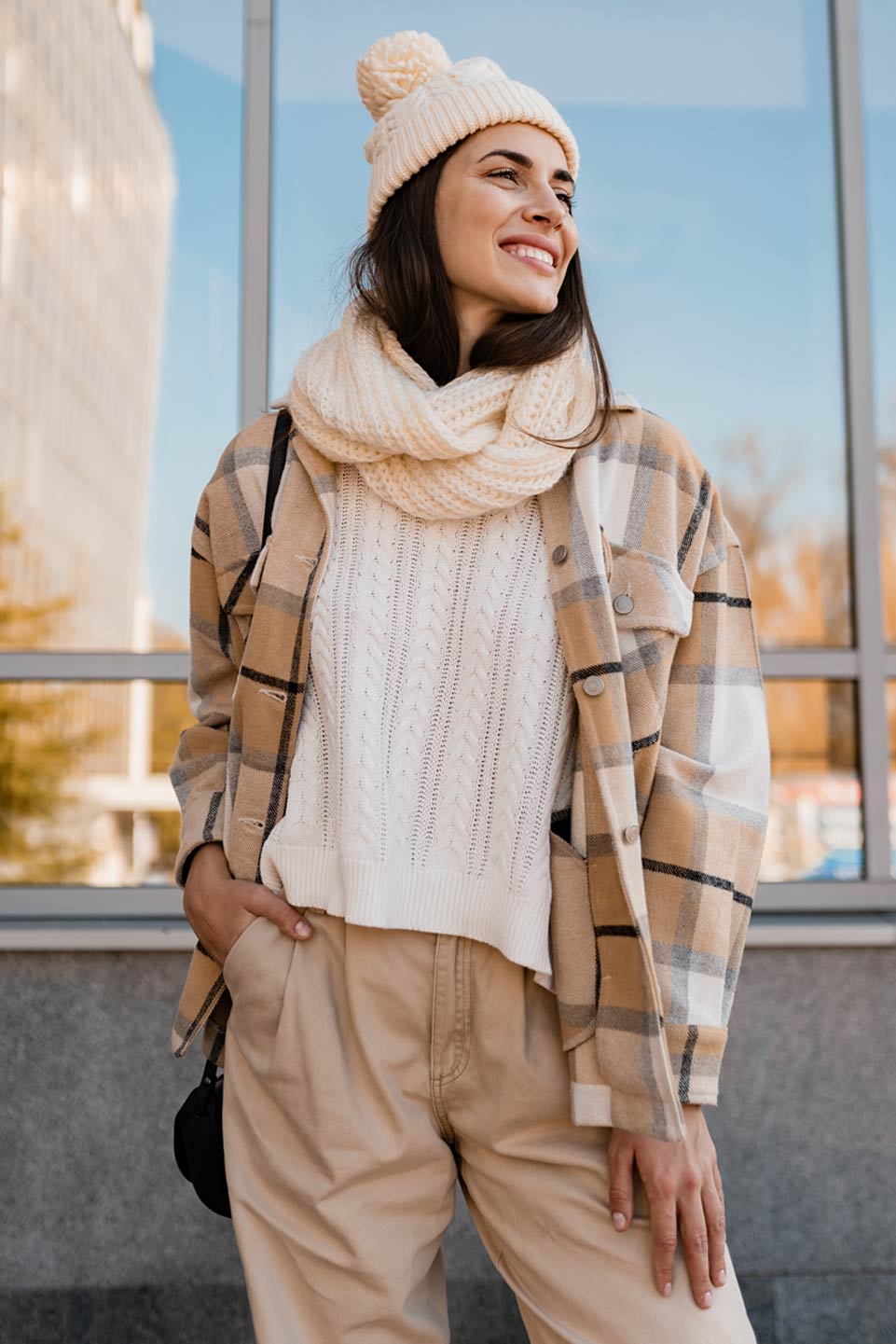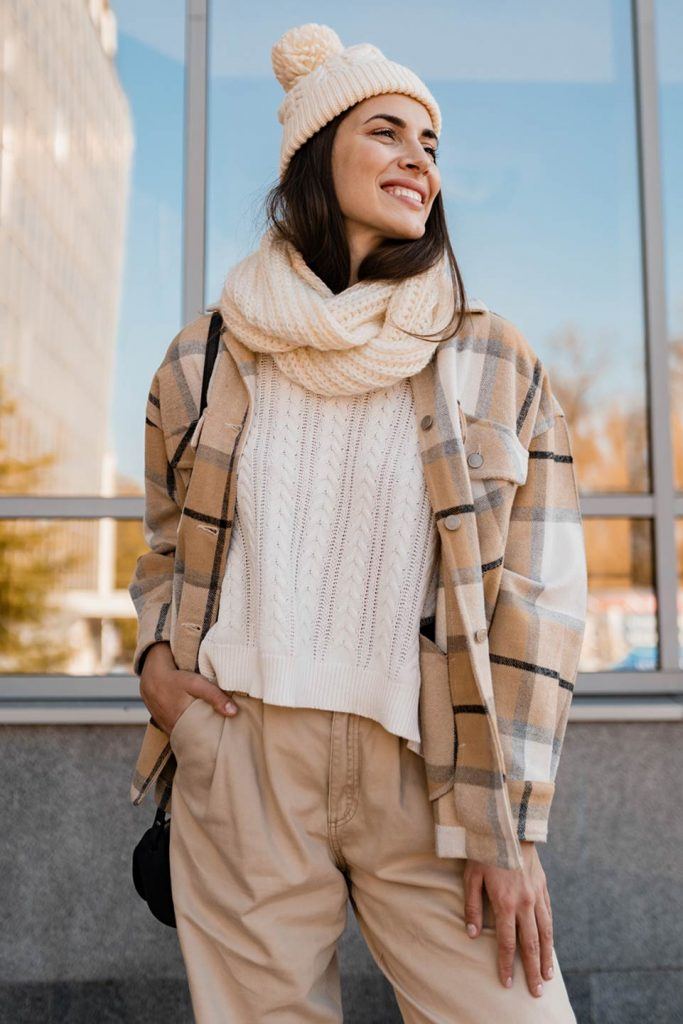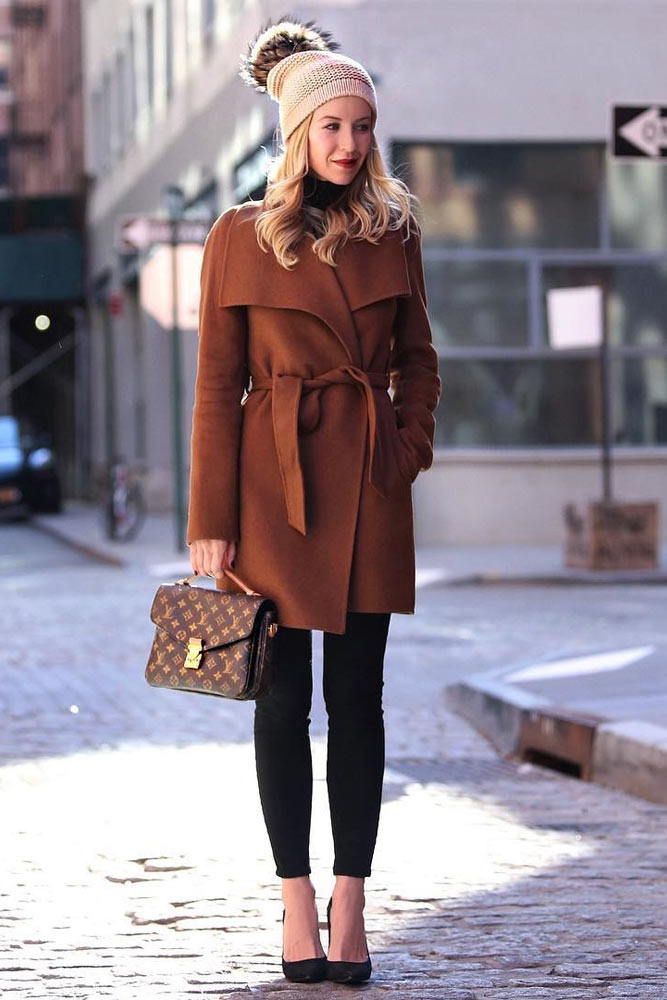 Source: Instagram/brooklynblonde1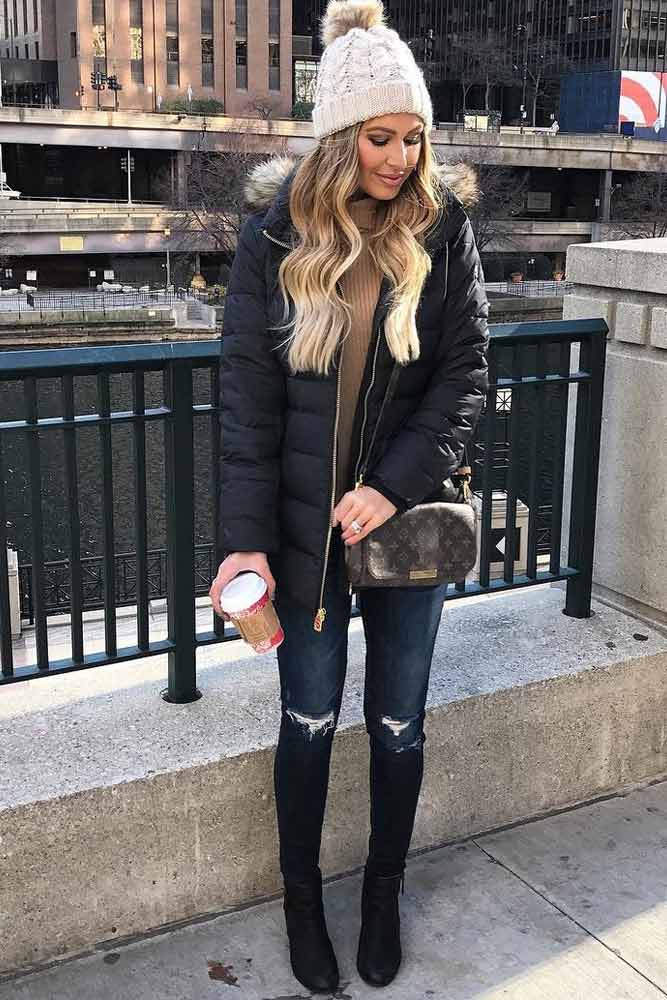 Source:Instagram/holliewdwrd
It does not matter how stylish you want to be. You shouldn't forget about the coziness and the warmth that your outfit is supposed to grant. It is easy to keep your head warm with such a cute and trendy pom-pom beanie.
Winter Outfits with Long Coats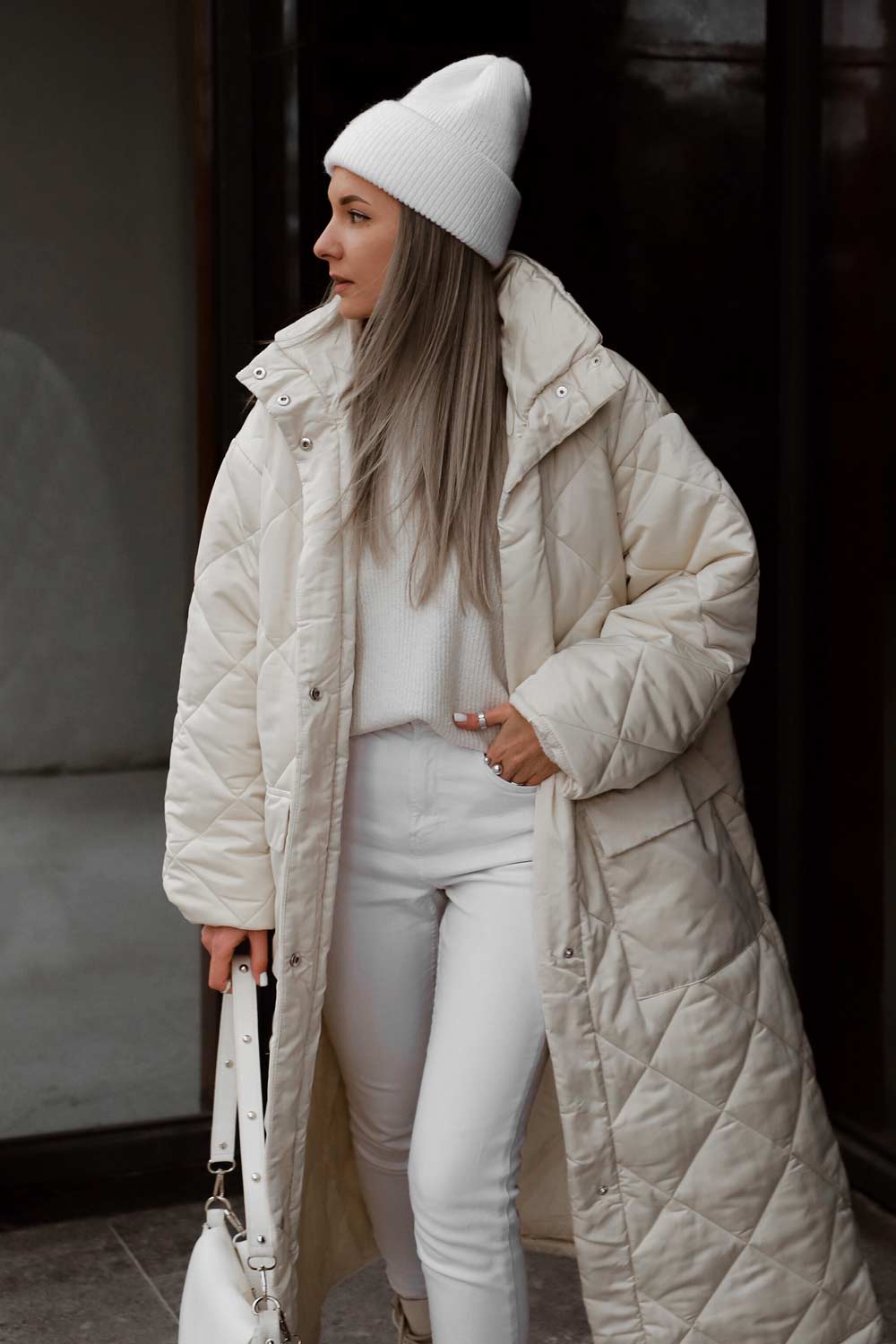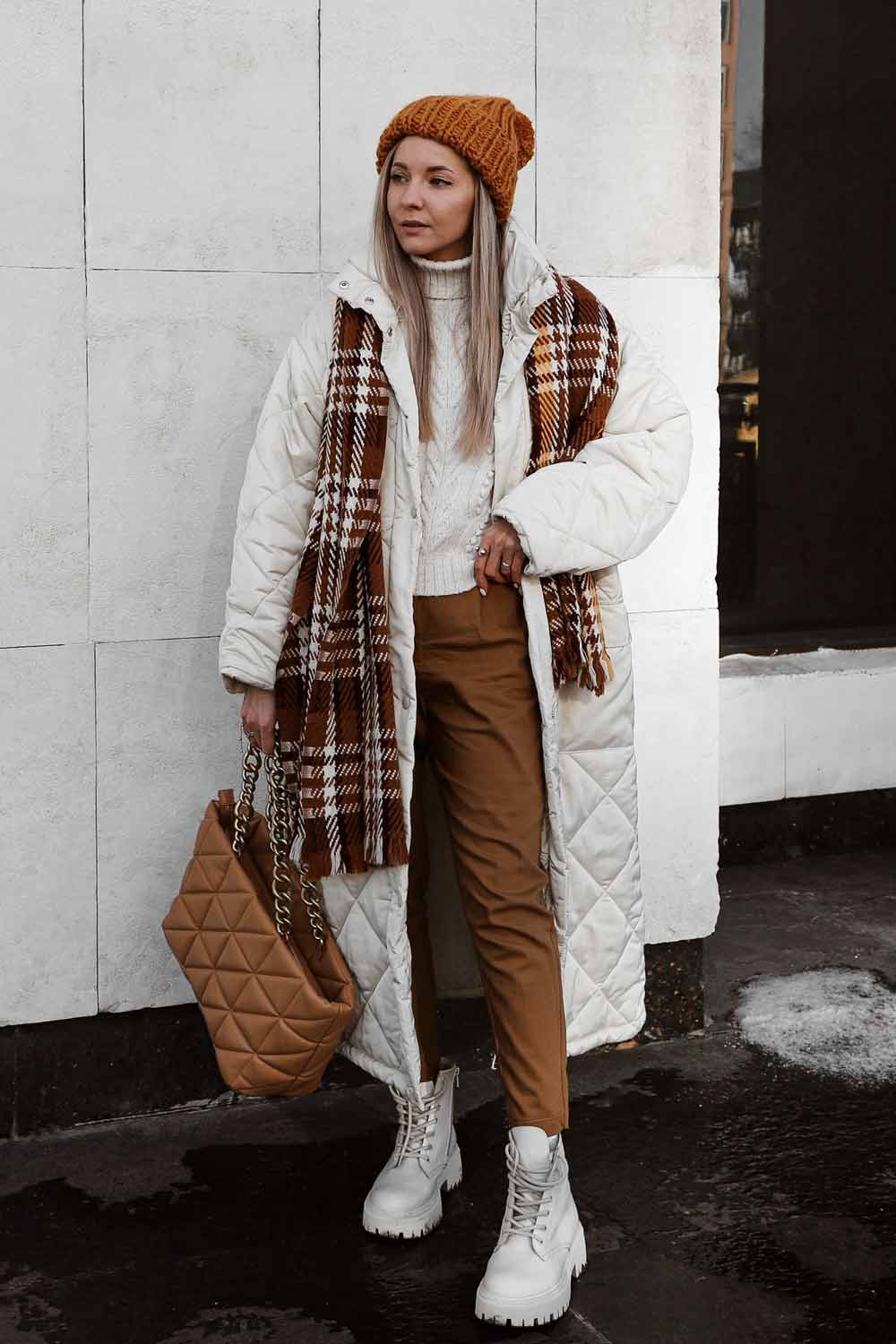 Classy Coats Winter Outfits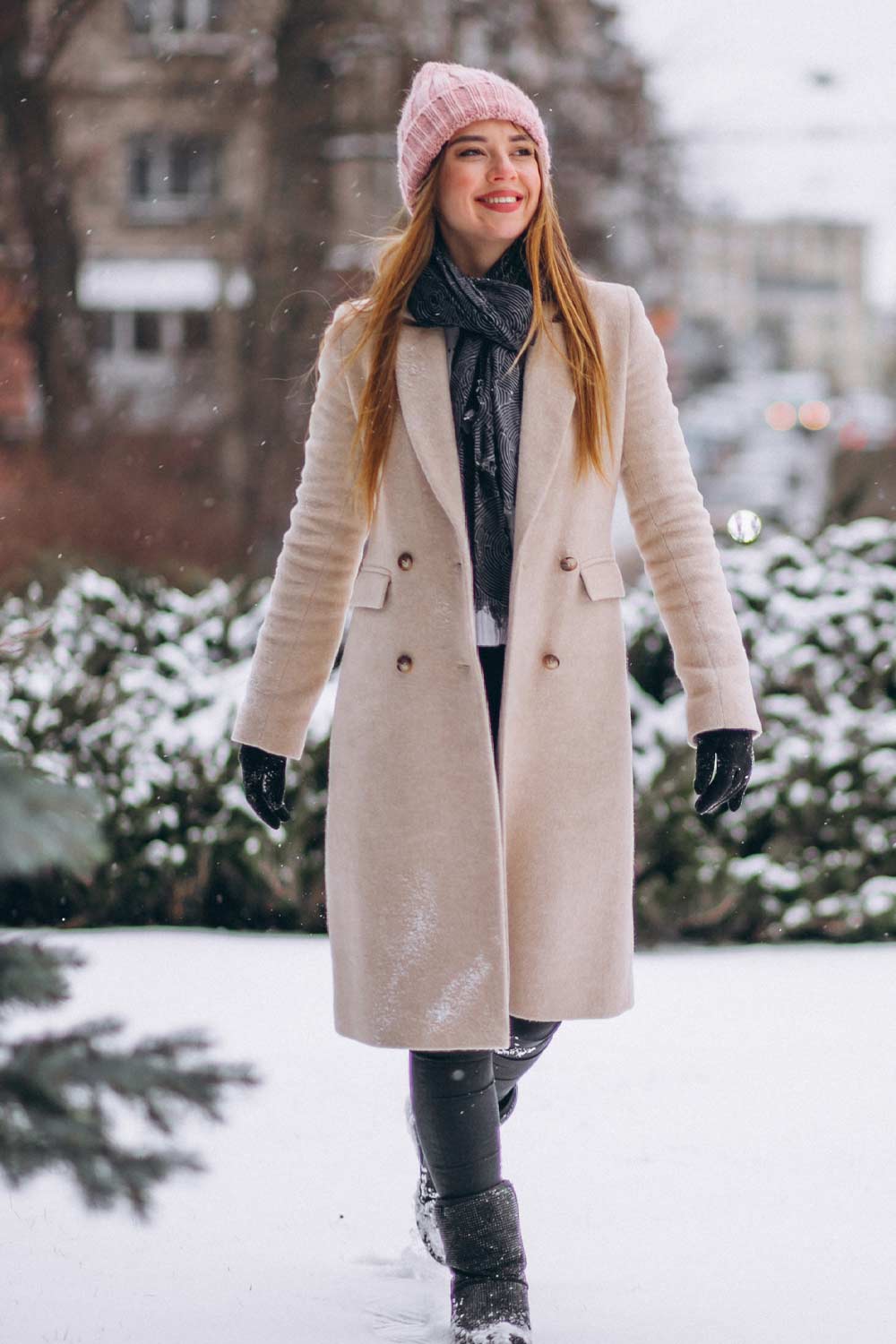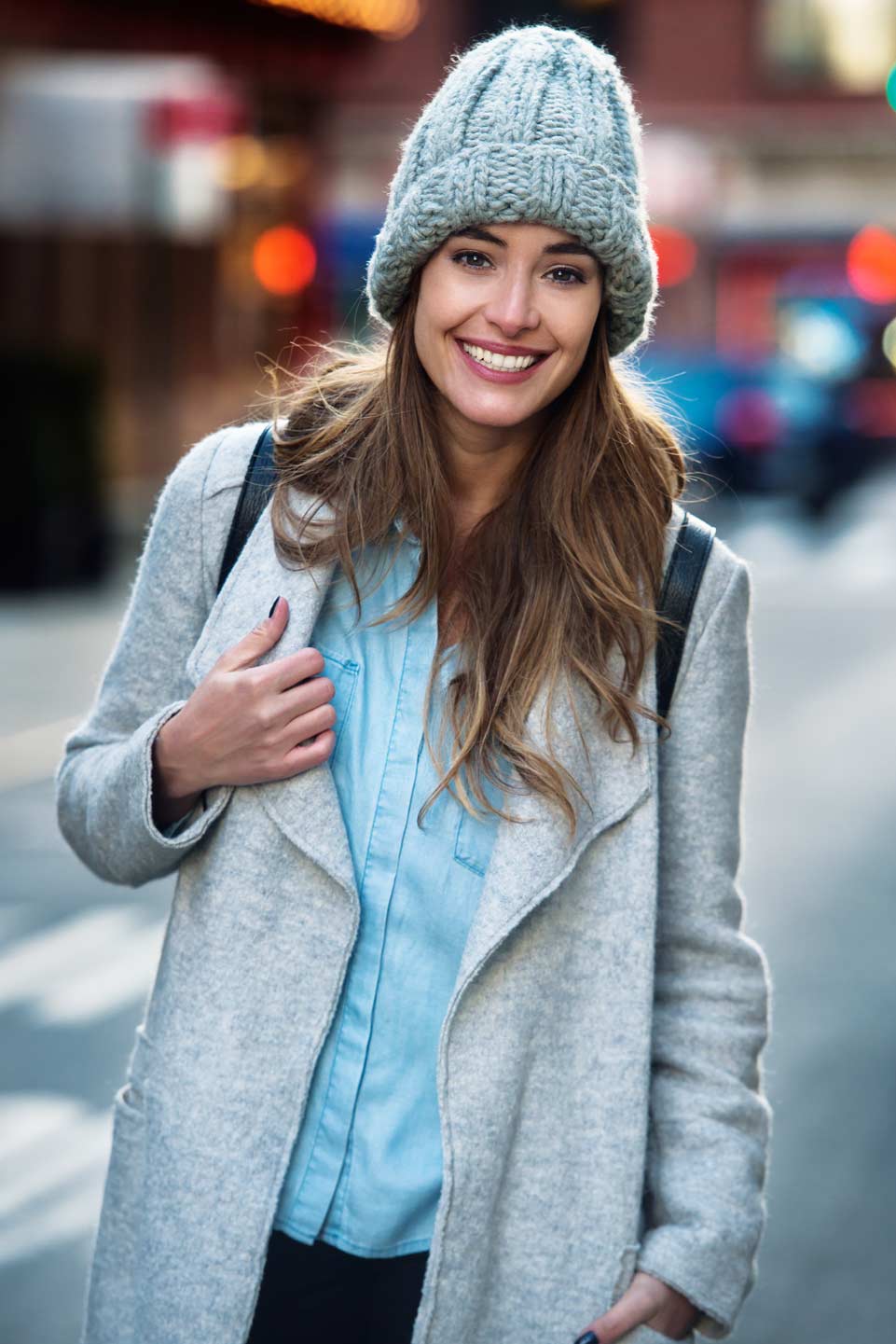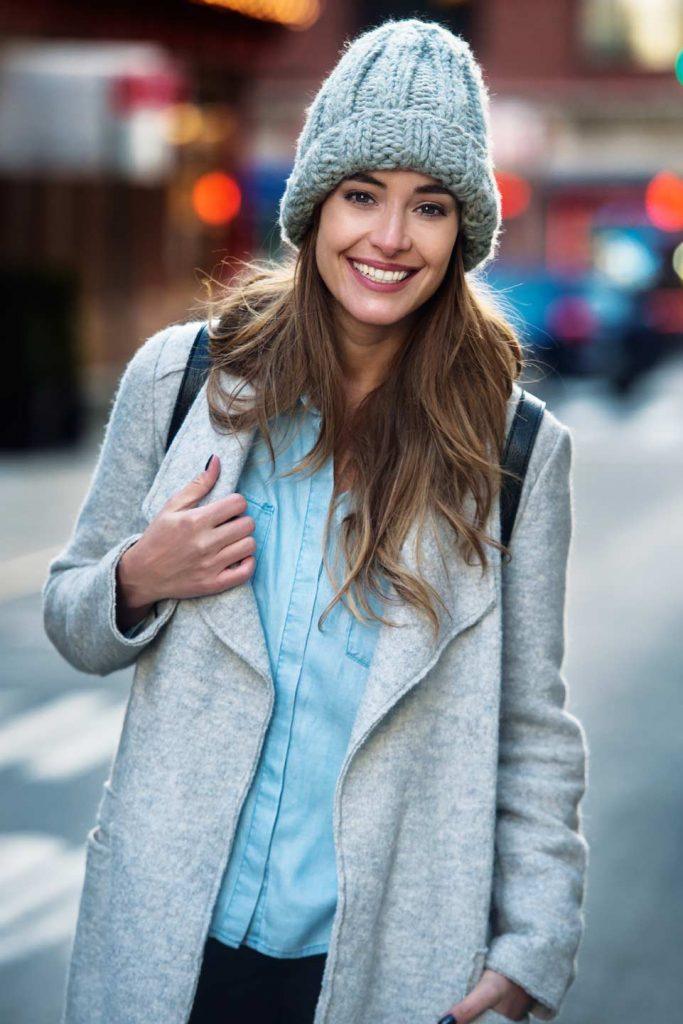 Посмотреть эту публикацию в Instagram
Source: Instagram/aimstyle_official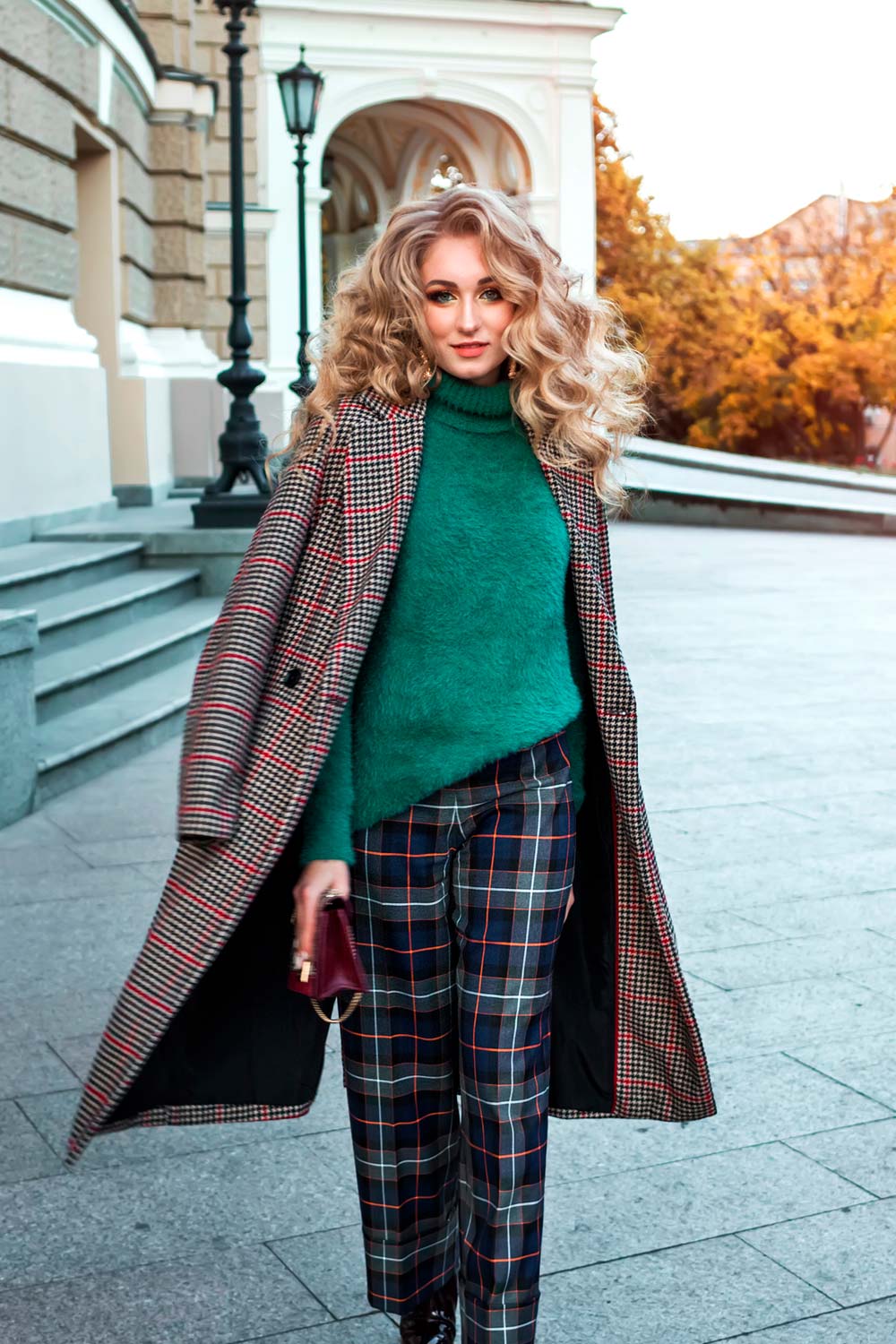 The beauty of classic coats lies in their ability to adjust to any outfit. If you want it elegant then a nude coat and total-black underneath look will help you achieve the goal. A classy green coat will go perfectly well with casual jeans look. See – the choice is yours!
Pink Color For Winter Outfits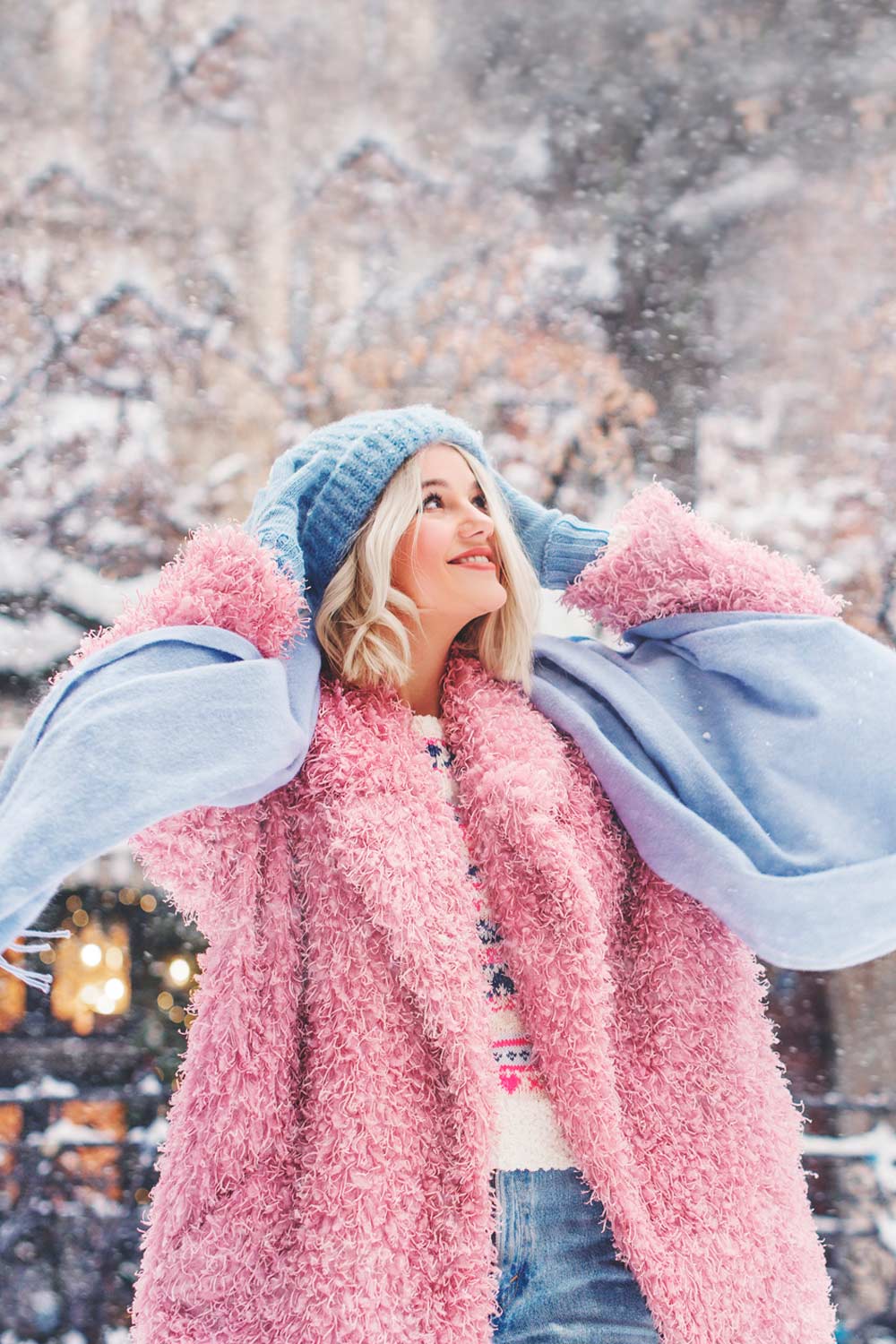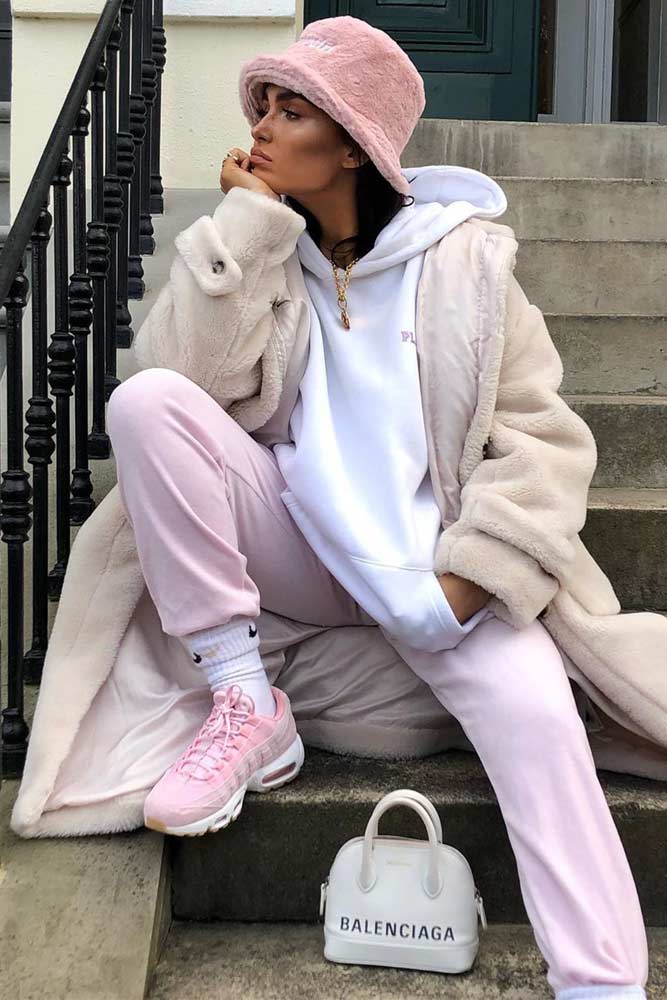 Source: Instagram/lissyroddyy
There are many stereotypes that pink hues are connected with. Most of them are not true, but many ladies try to keep away from pink as far as possible in their clothing choice. Today, we are going to show you how gorgeous pink color is and how well it is adjusted to winter.
Trending Winter Outfits with Beige Coat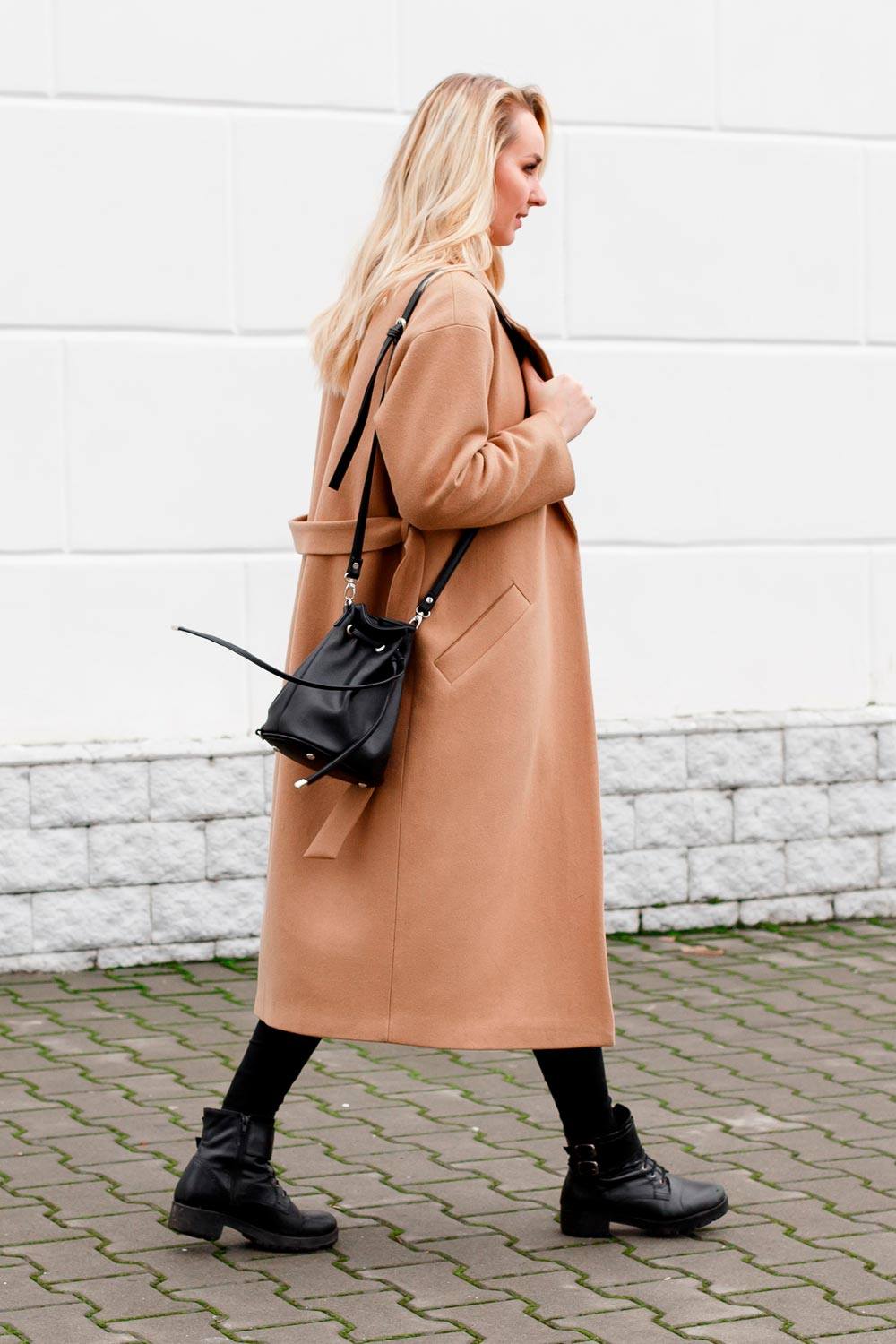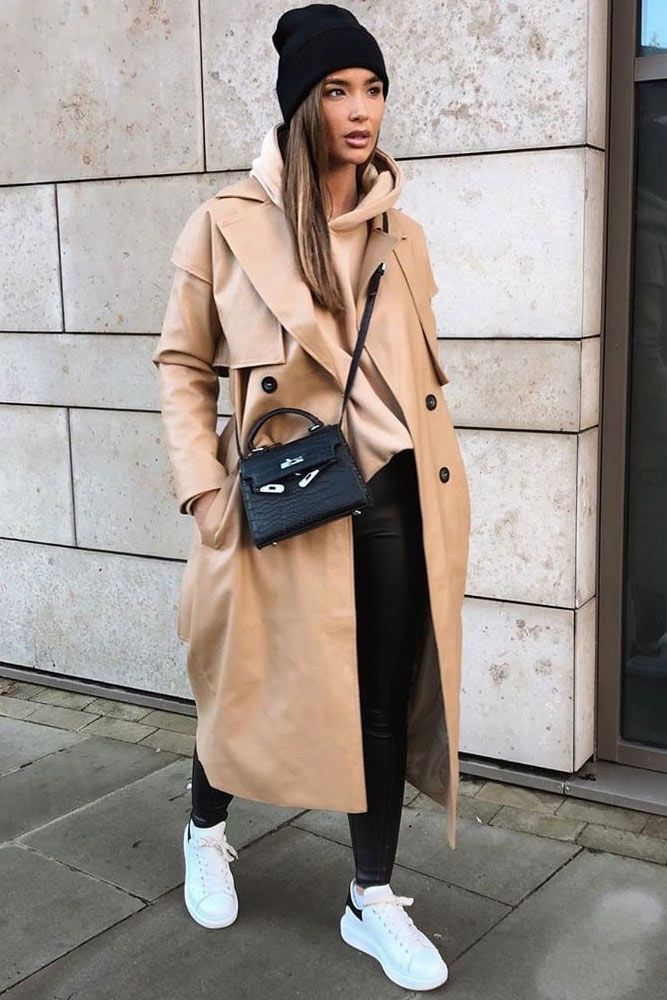 Source: Instagram/lilliegracep
Neutral colors are well-fitted to any season. However, winter outfits look somehow special. As you can see, a beige trench with a beanie can become a great addition to your winter wardrobe as well as to your street style.
Winter Outfits With Puffy Jacket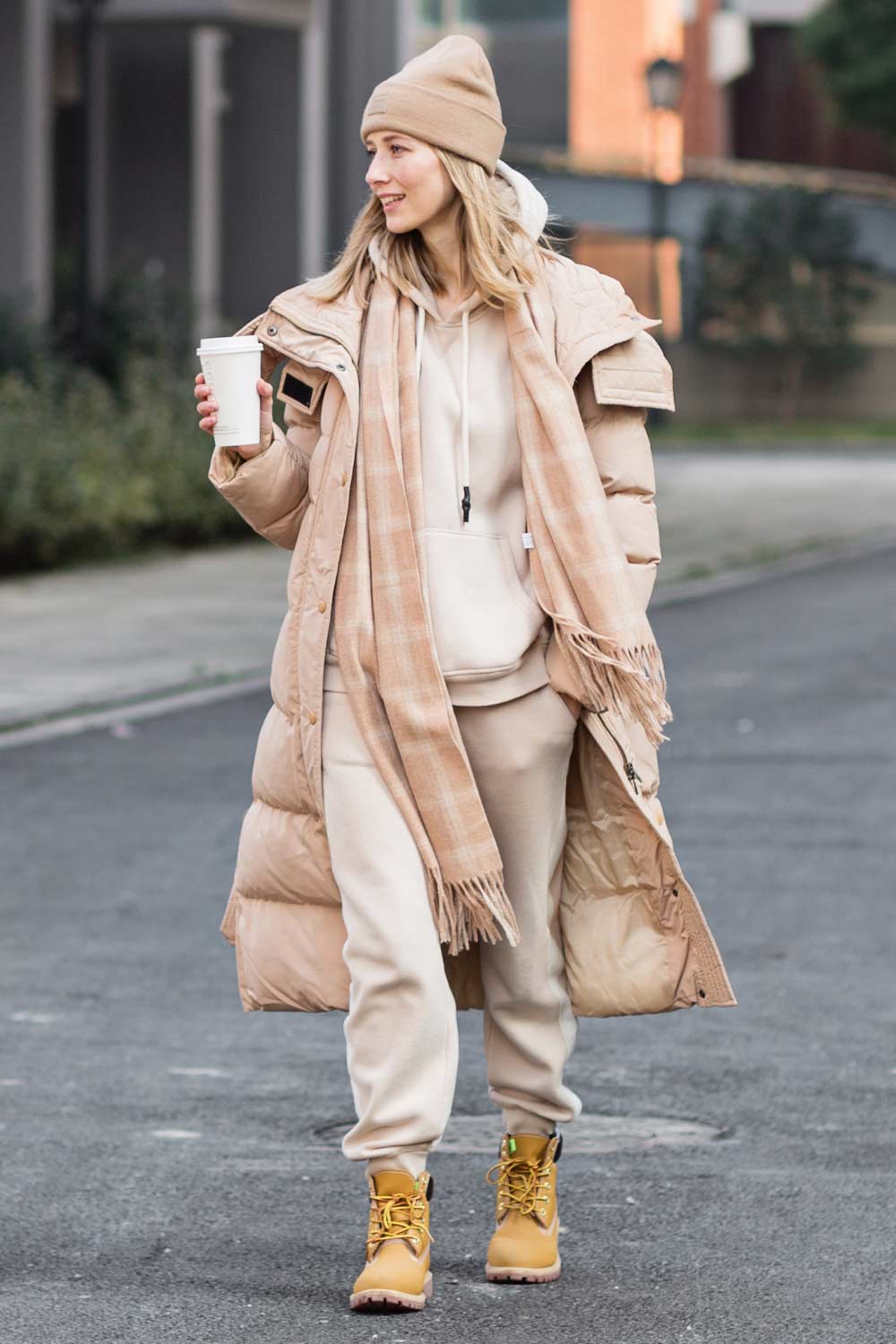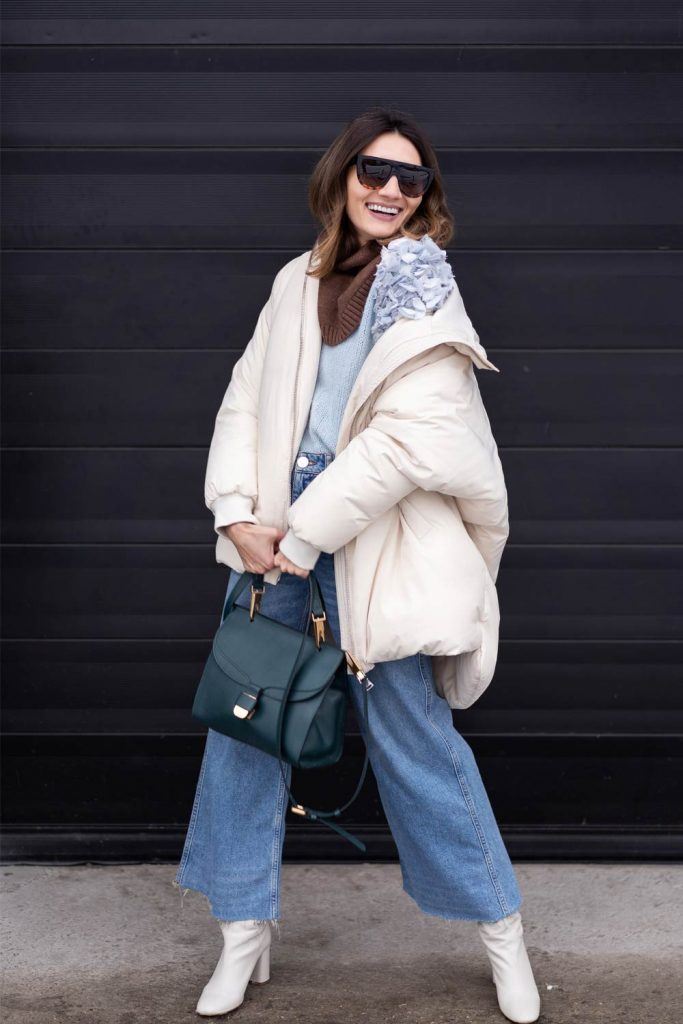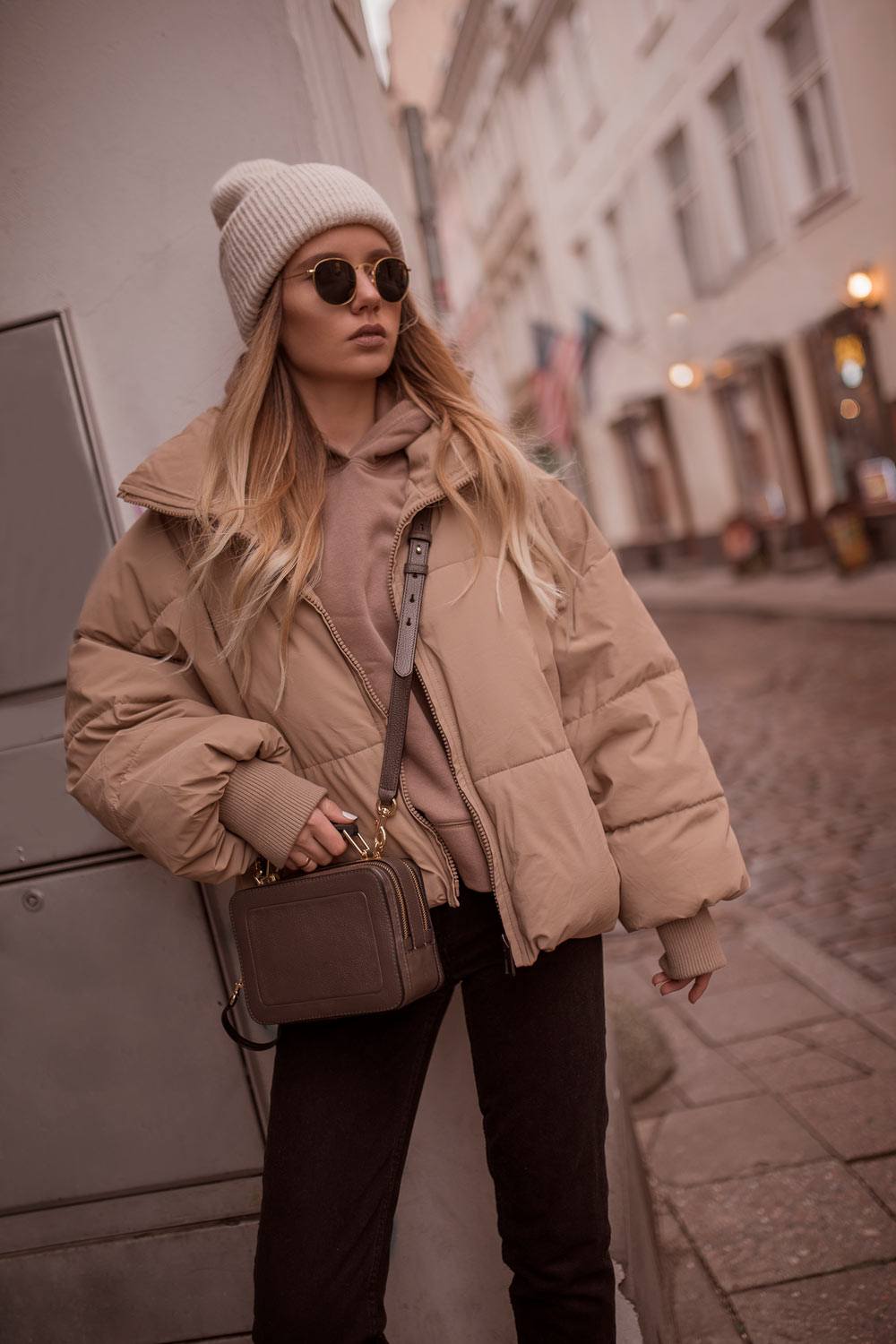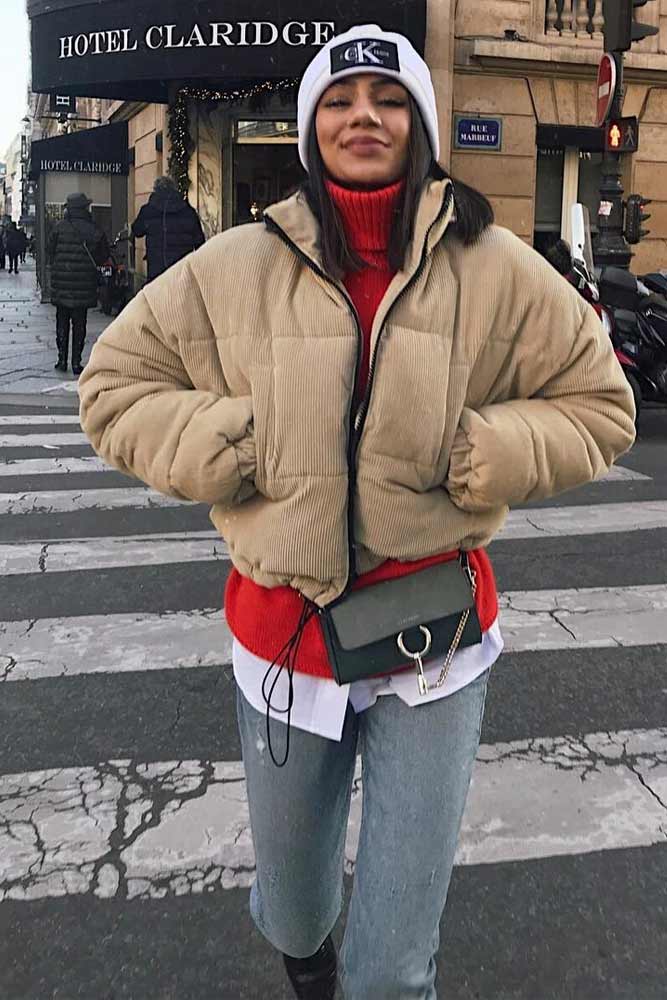 Source: Instagram/soniaheartsfashion
A puffy jacket is undoubtedly warm and cozy, and that fact matters greatly when it gets a little chilly outside. However, there is another peculiar detail about this type of jacket – it is incredibly versatile so that you can easily incorporate it into any street look of yours.
Winter Outfits With Skirt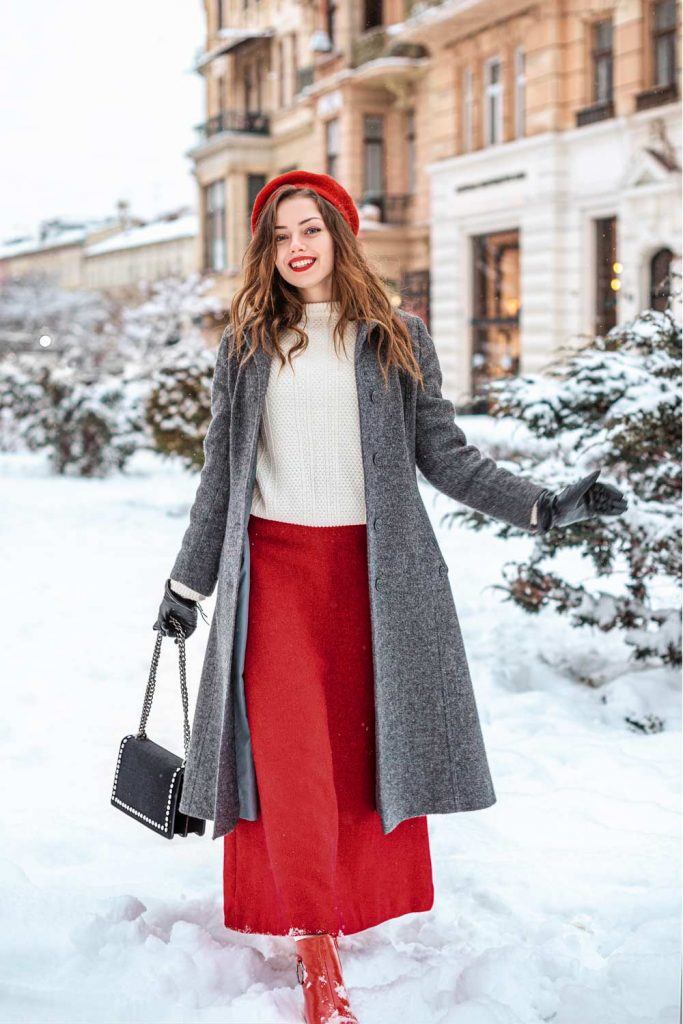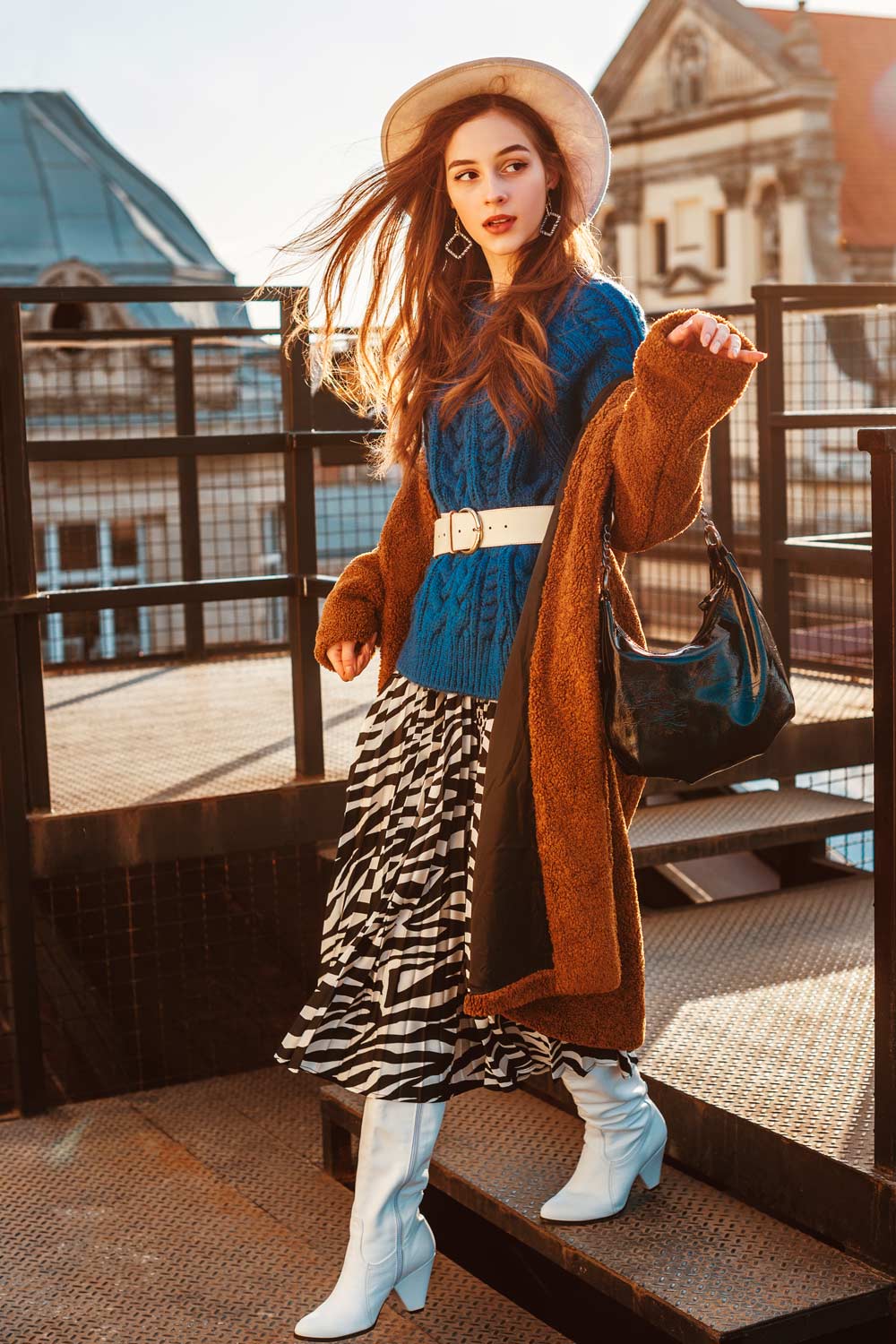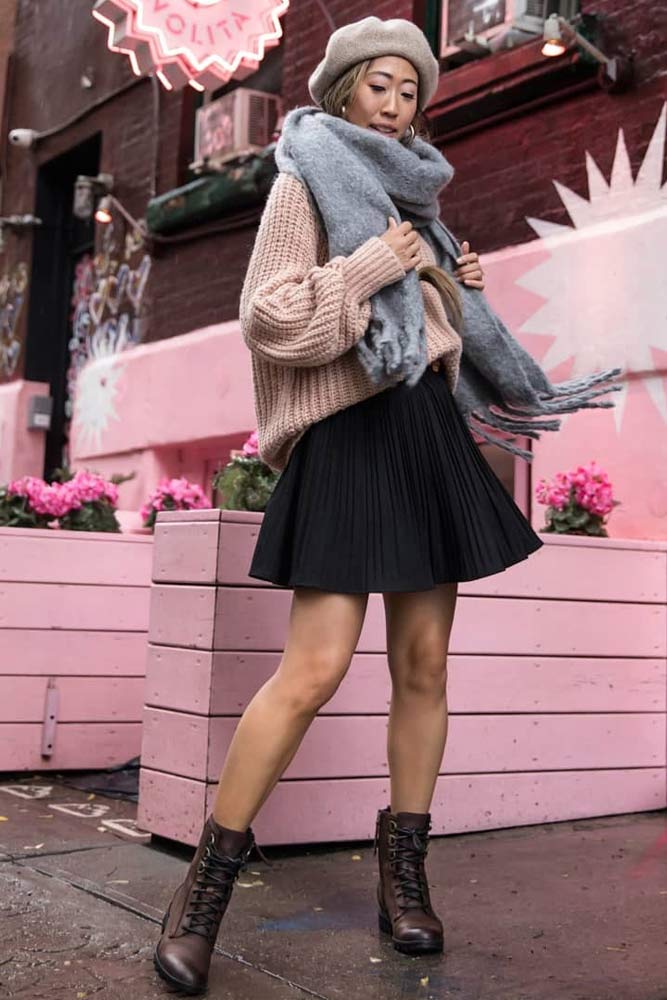 Source: Instagram.com/thatsotee
Many ladies are afraid of skirts during winter, for obvious reasons. However, as long as you match a skirt with a pair of warm winter boots and not less warm sweater, not to mention the hat – there is nothing to worry about. We hope these looks will inspire you to wear your fav skirt even when it gets a little snowy outside!
Outfit Ideas With Over The Knee Boots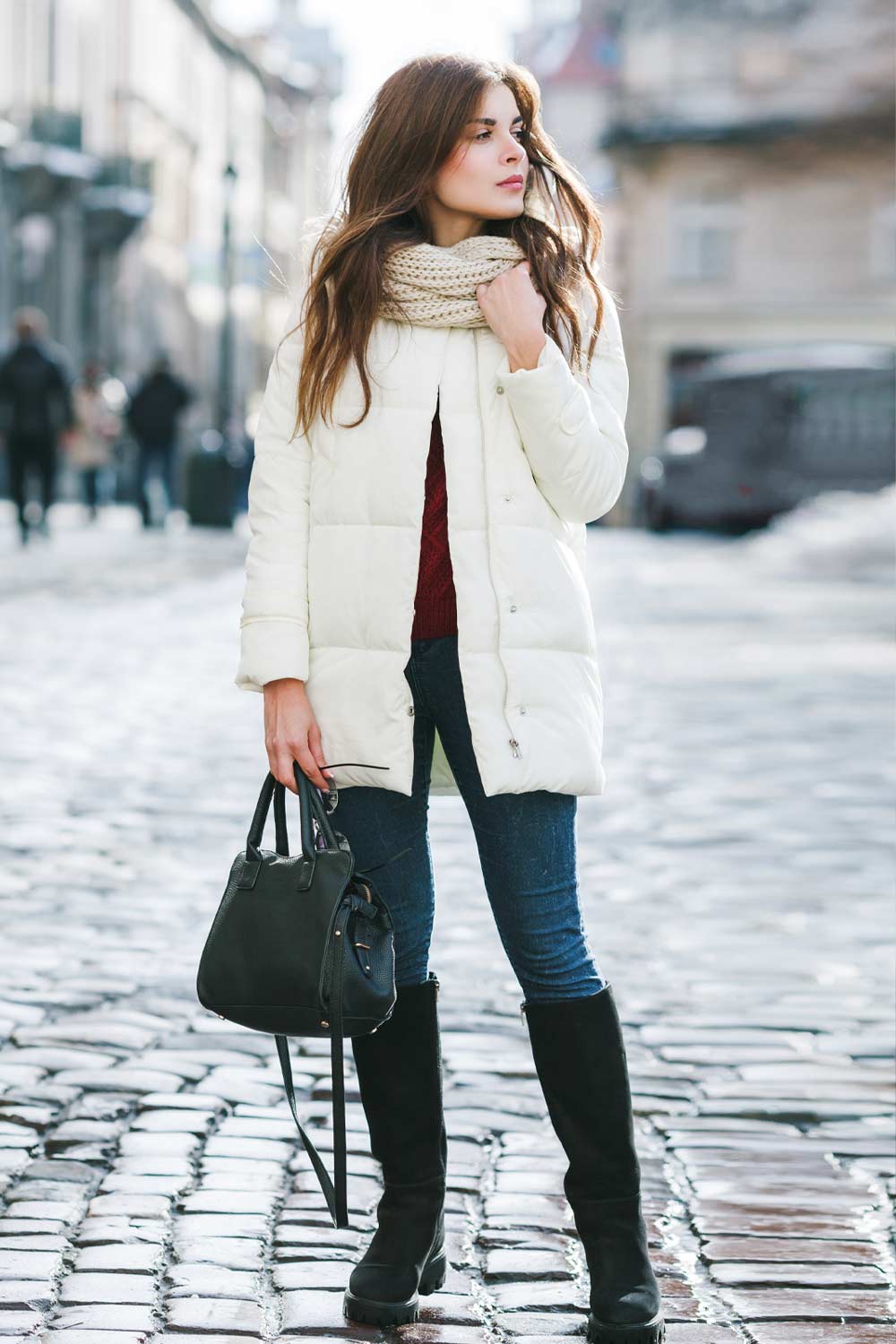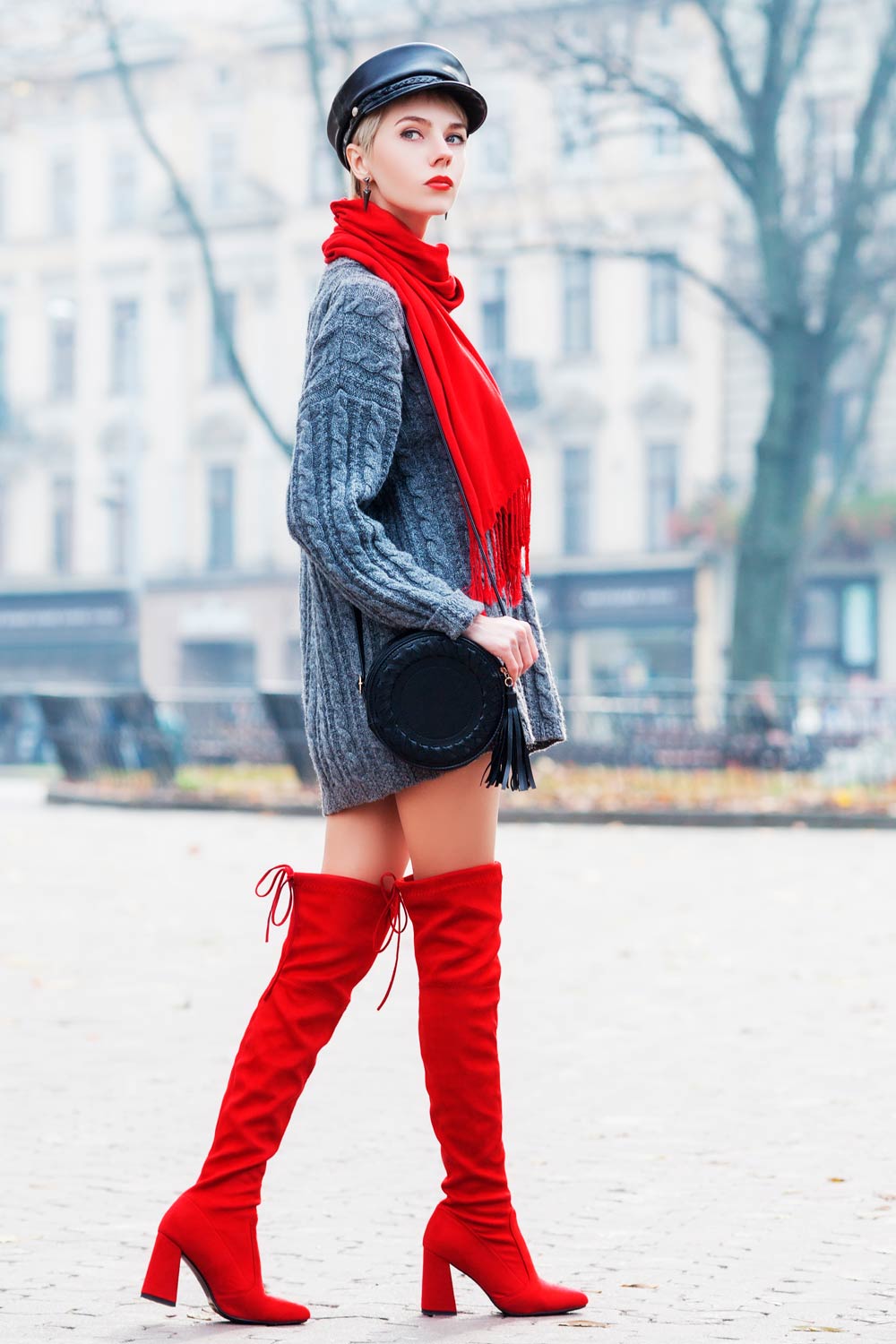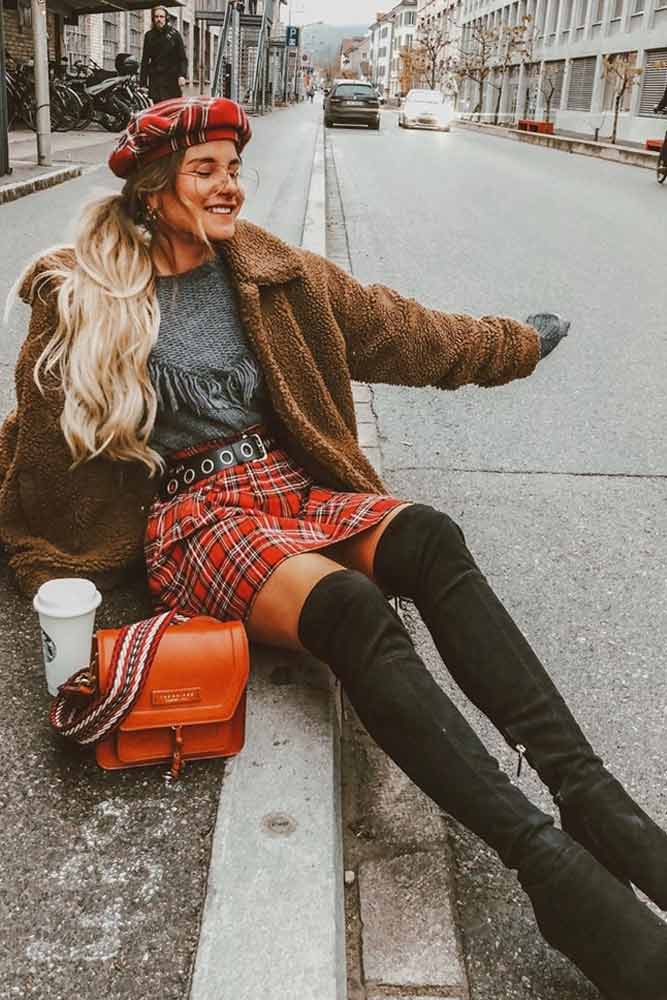 Source: Instagram/thefashionfraction
In case you do not know – OTK boots are still all the rage this season. So, if you own a pair of those, it is time you take them out of your closet. If it happens so that you still do not have over the knee boots in your collection, we suggest you get them. The truth is that there is no look that these boots wouldn't fit in. See for yourself!
Teddy Faux Fur Coat Outfit Ideas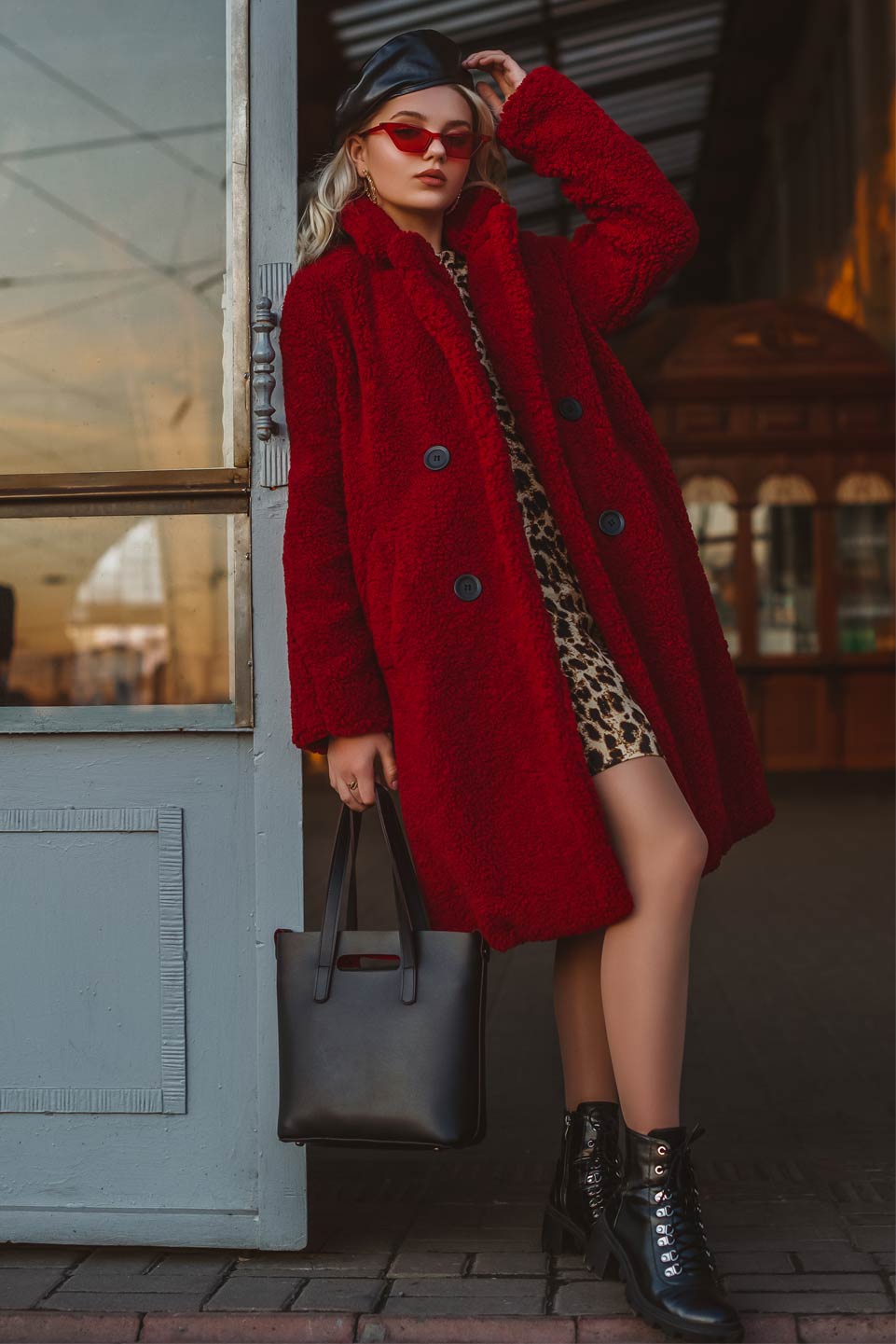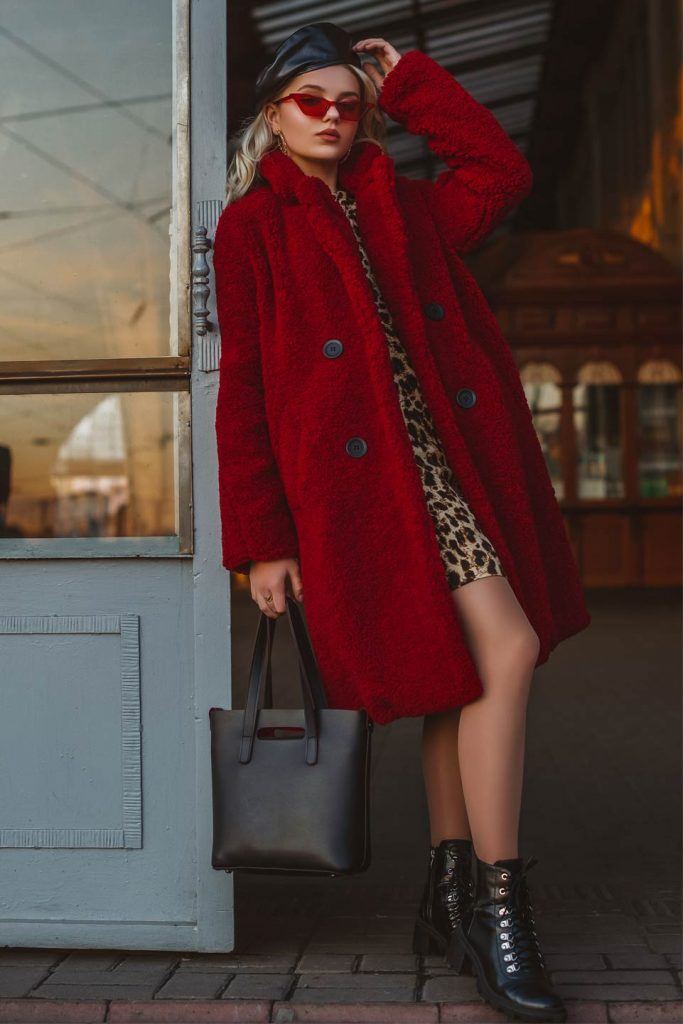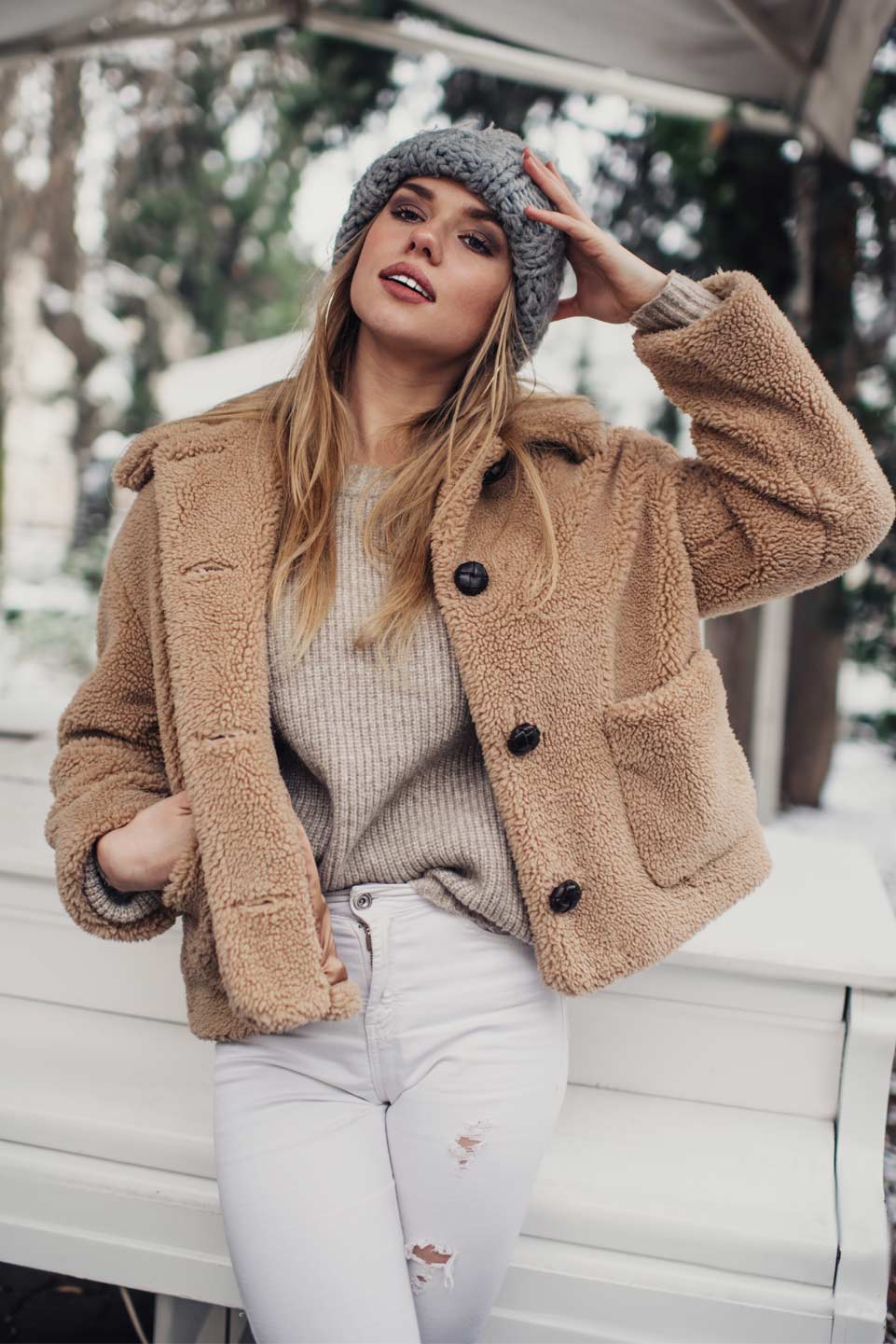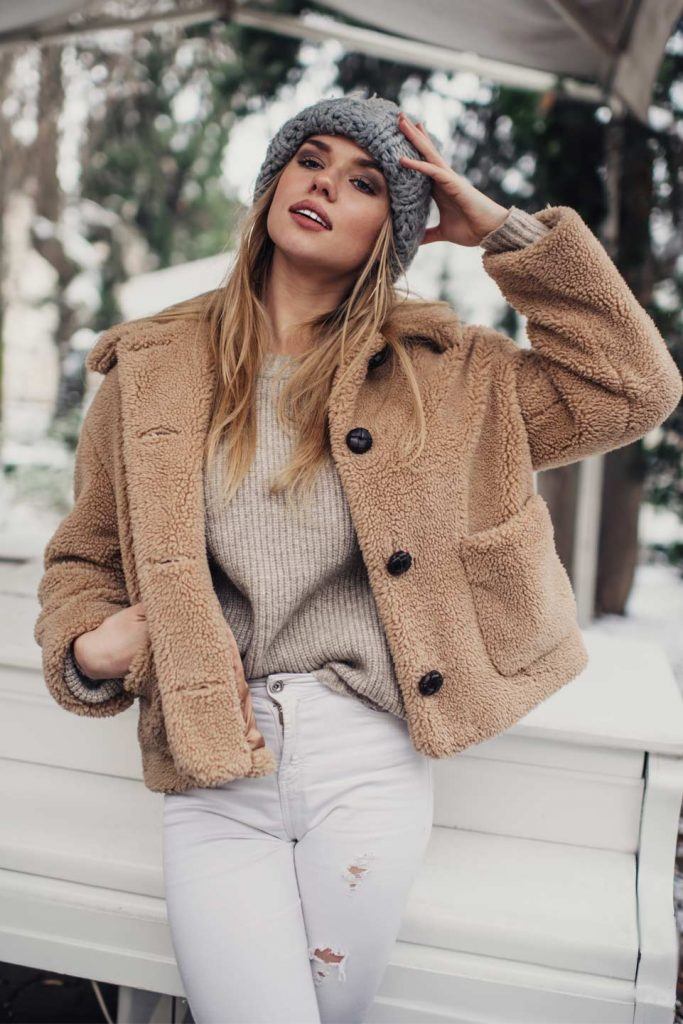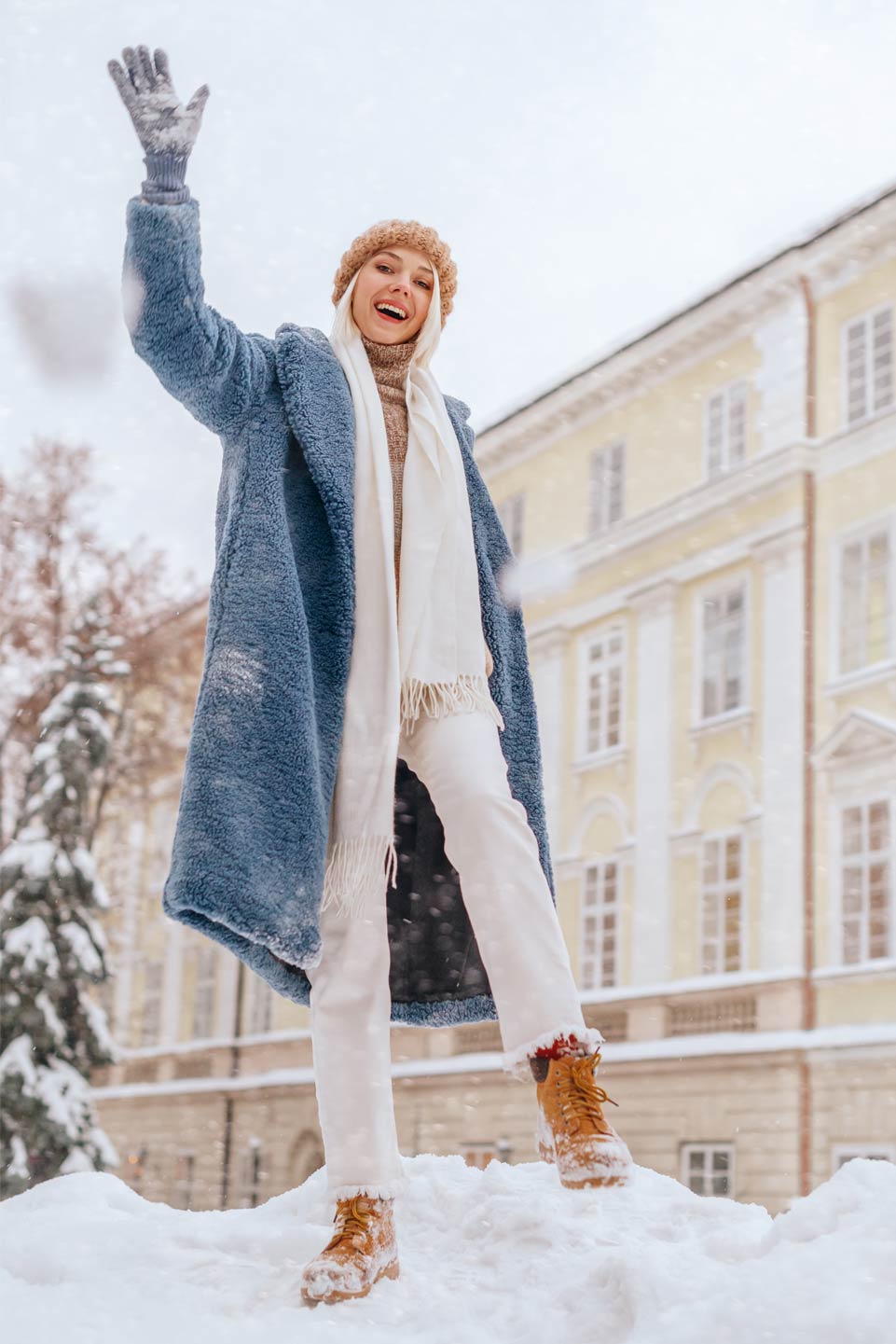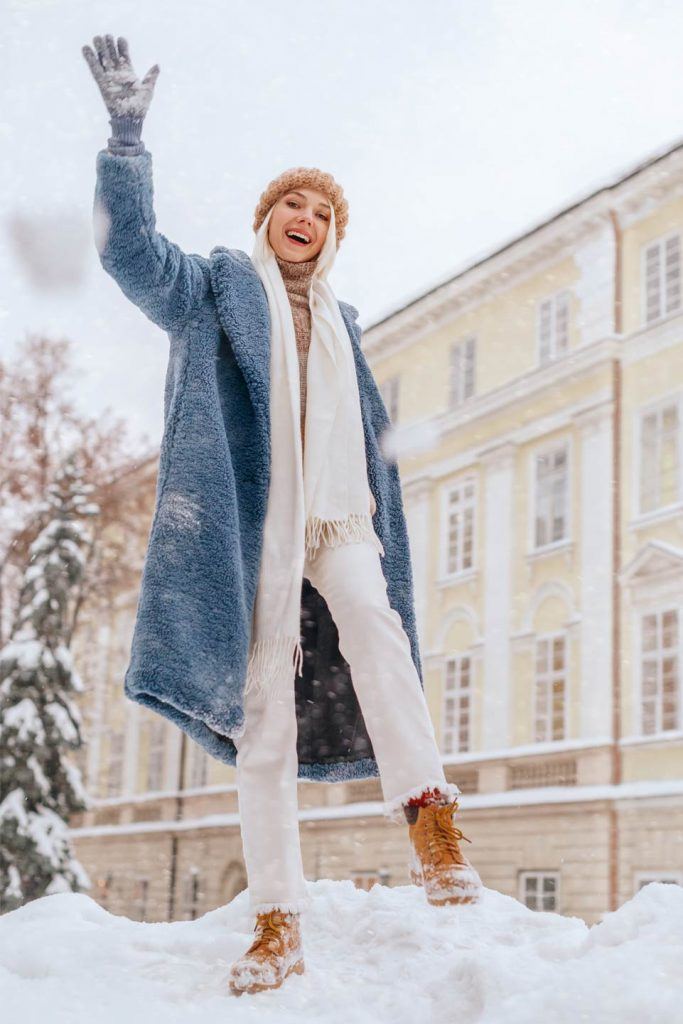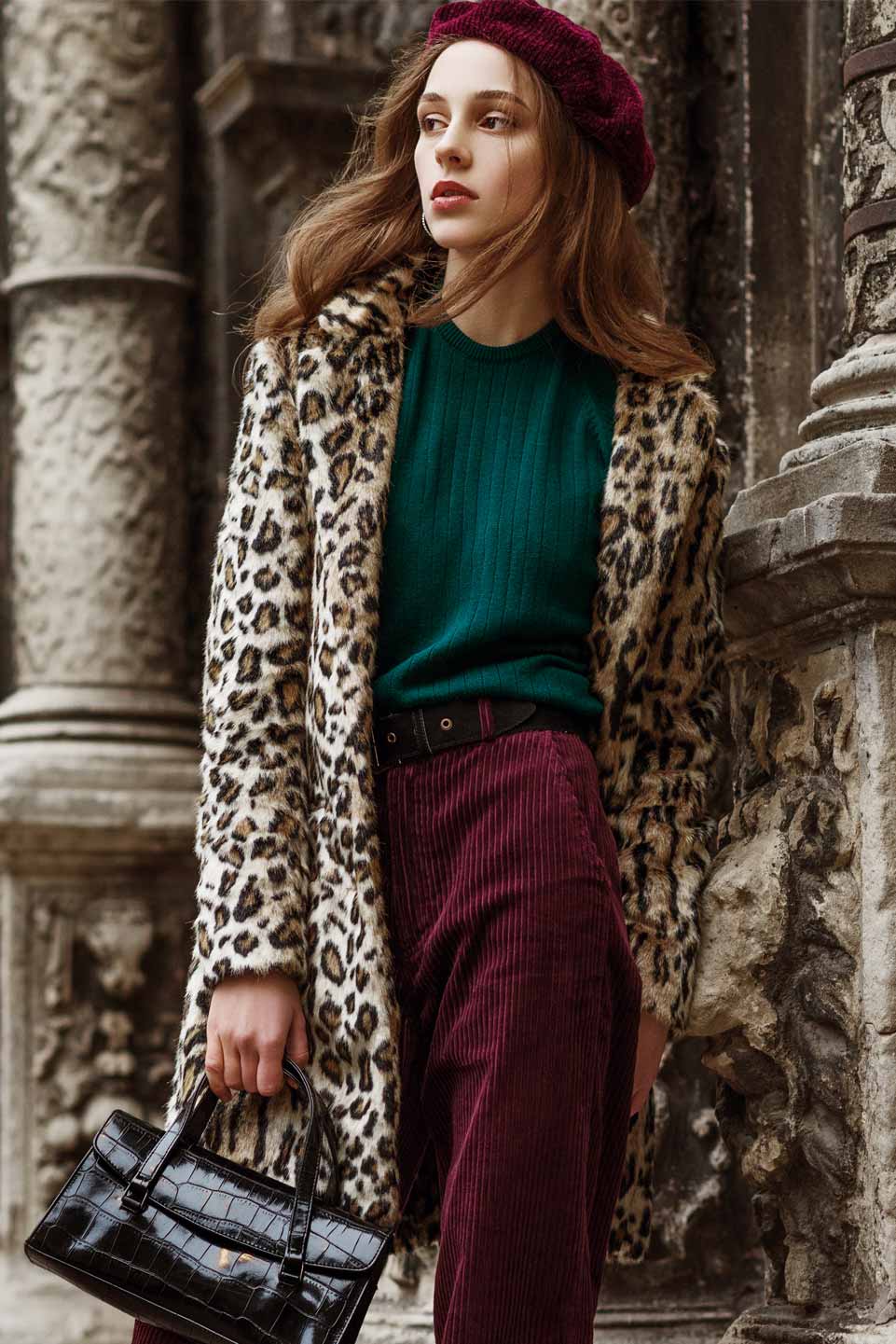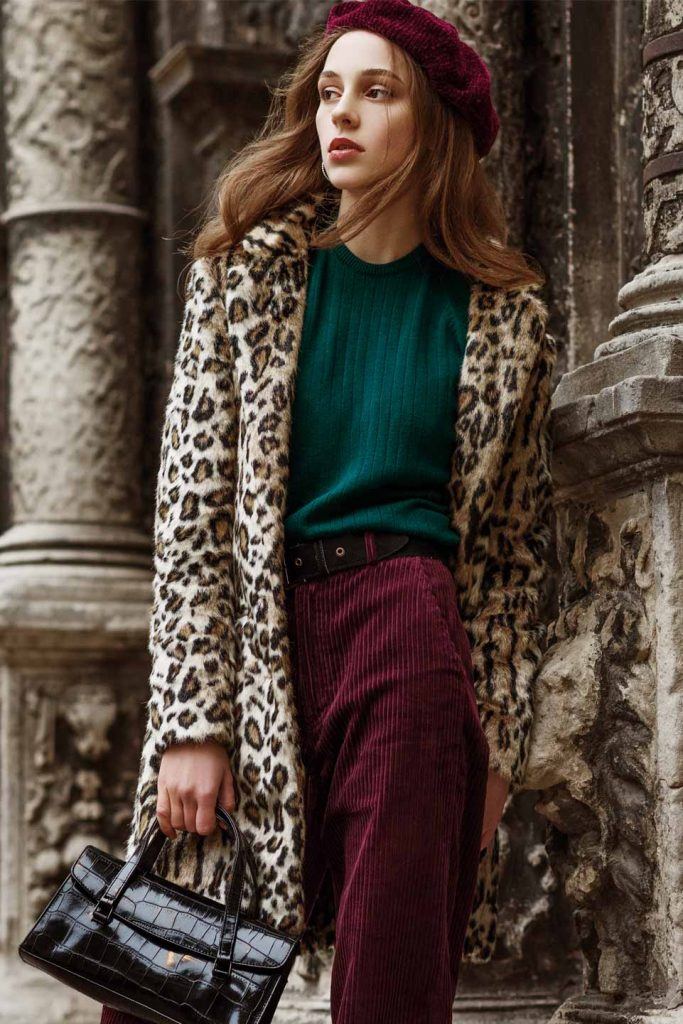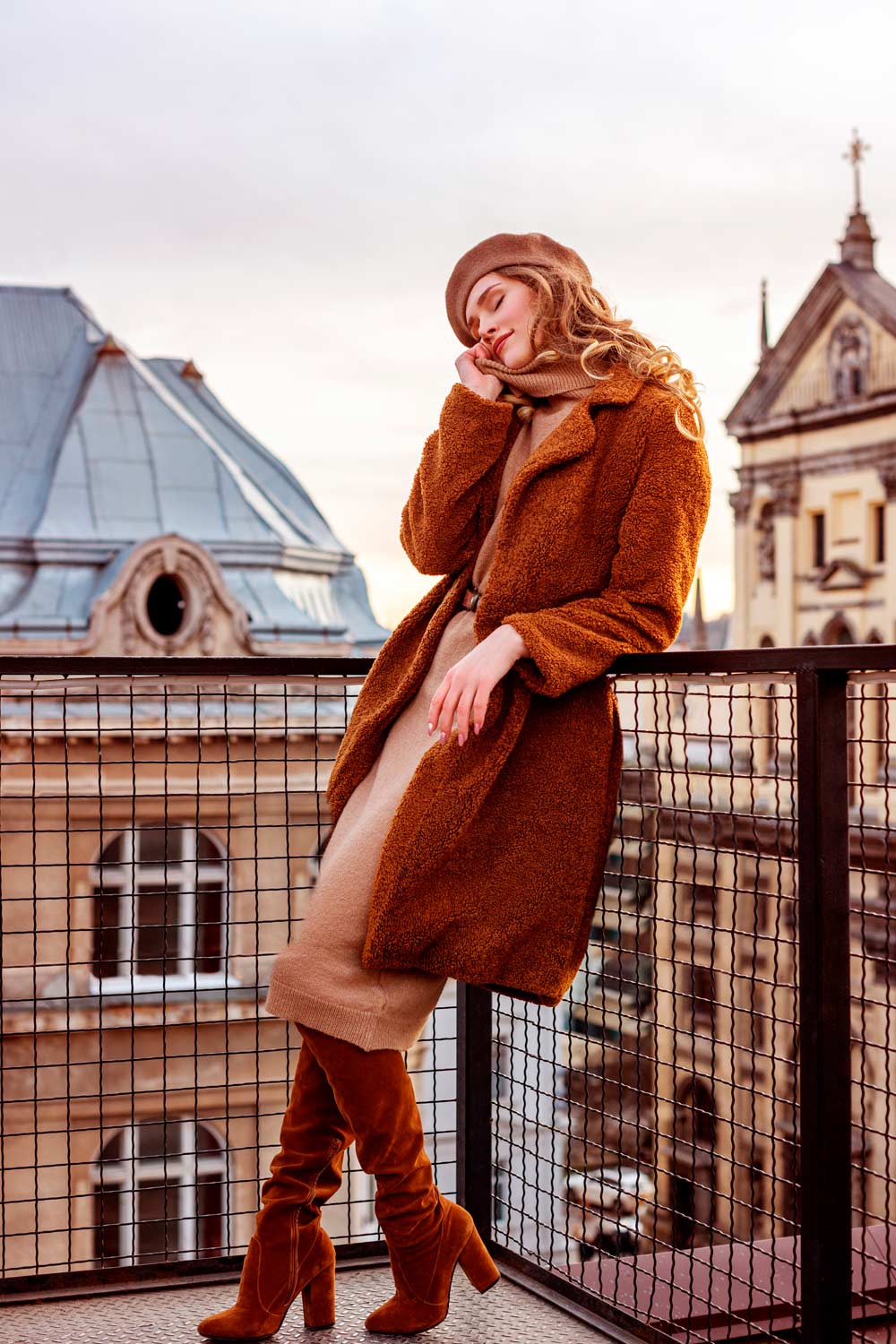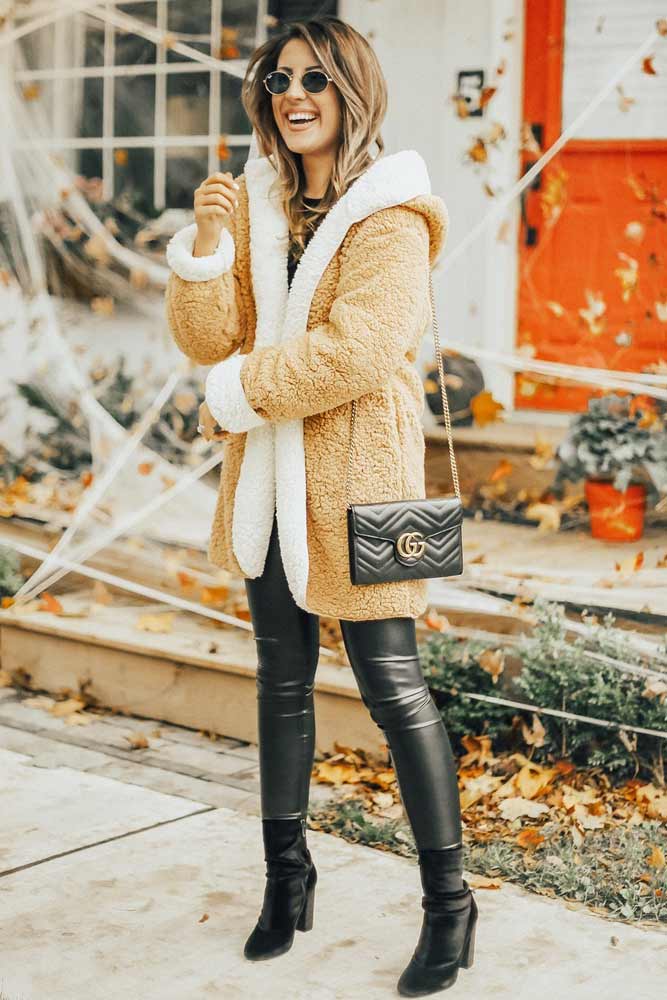 Source: Instagram/stephsterjovski
Feeling warm and looking trendy at the same time is possible. To prove you the point we have gathered these warm and stylish winter looks for you get inspired with.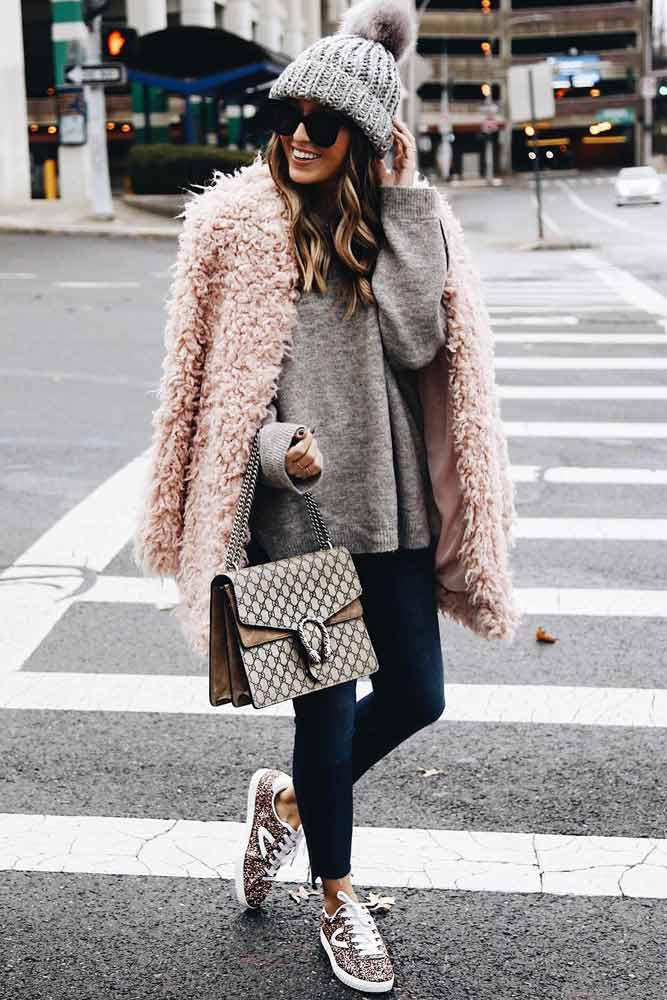 Source: Instagram/somewherelately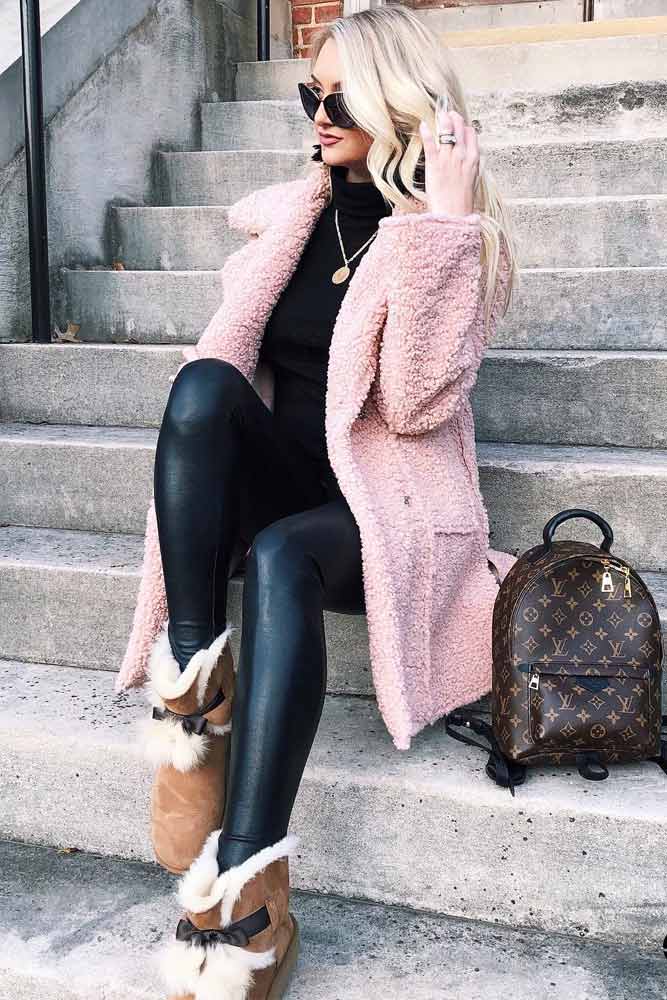 Source: Instagram/maketodayahollyday
There is almost no look a hat would ruin. Besides, keeping your head warm is always a nice idea. Two birds with one stone!
Winter Outfits With Fur Jackets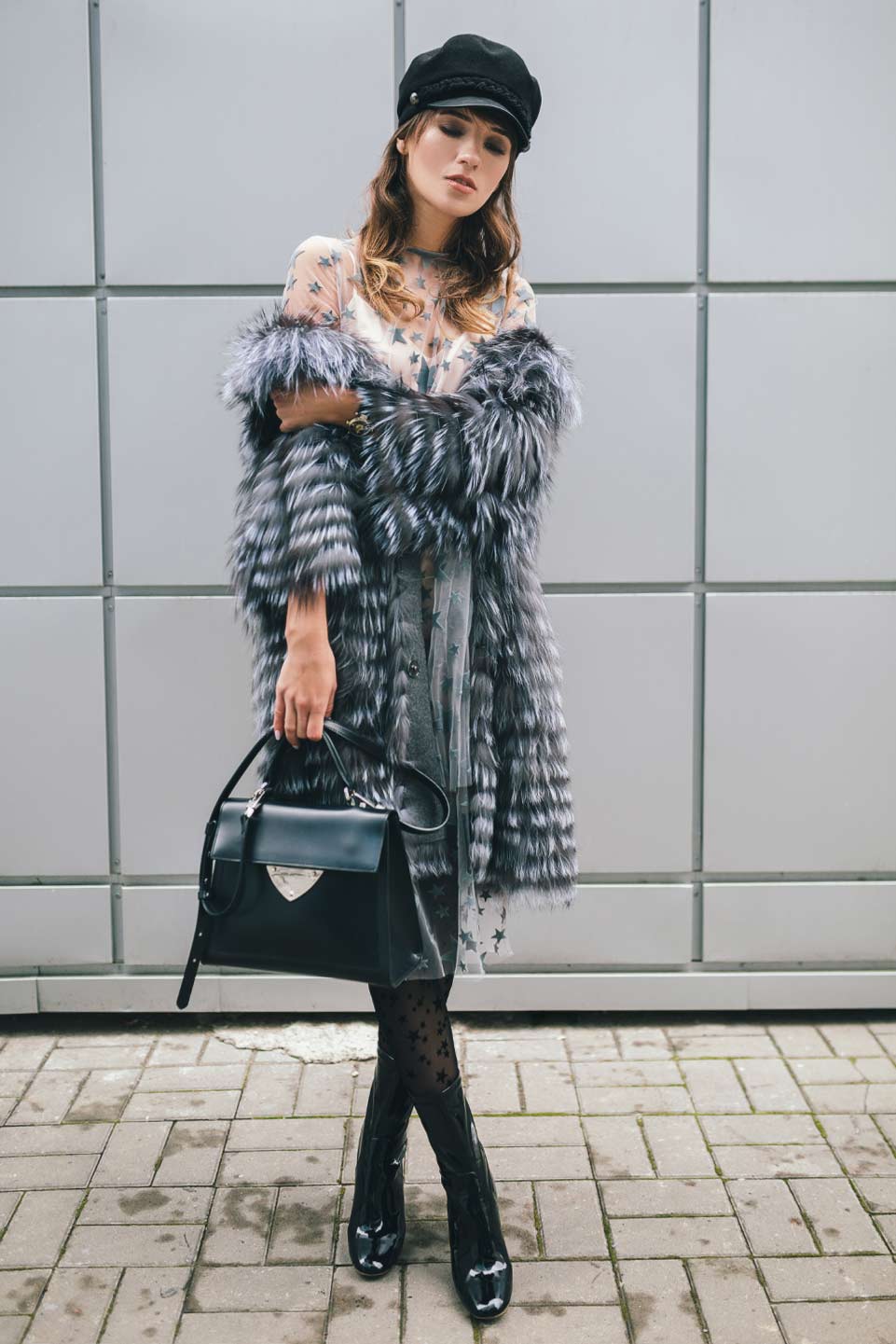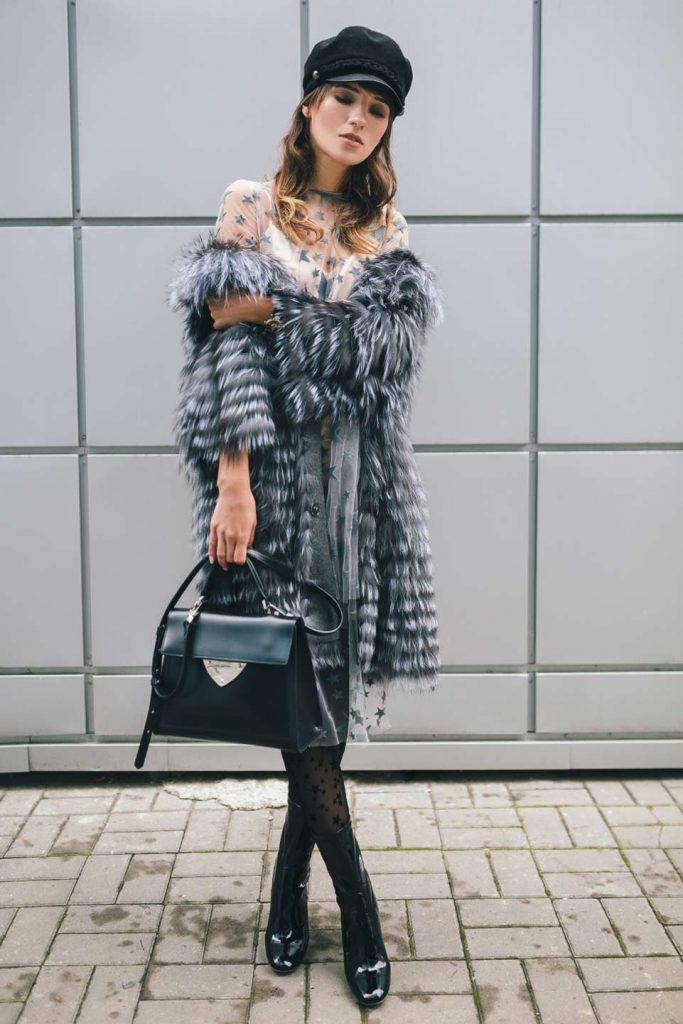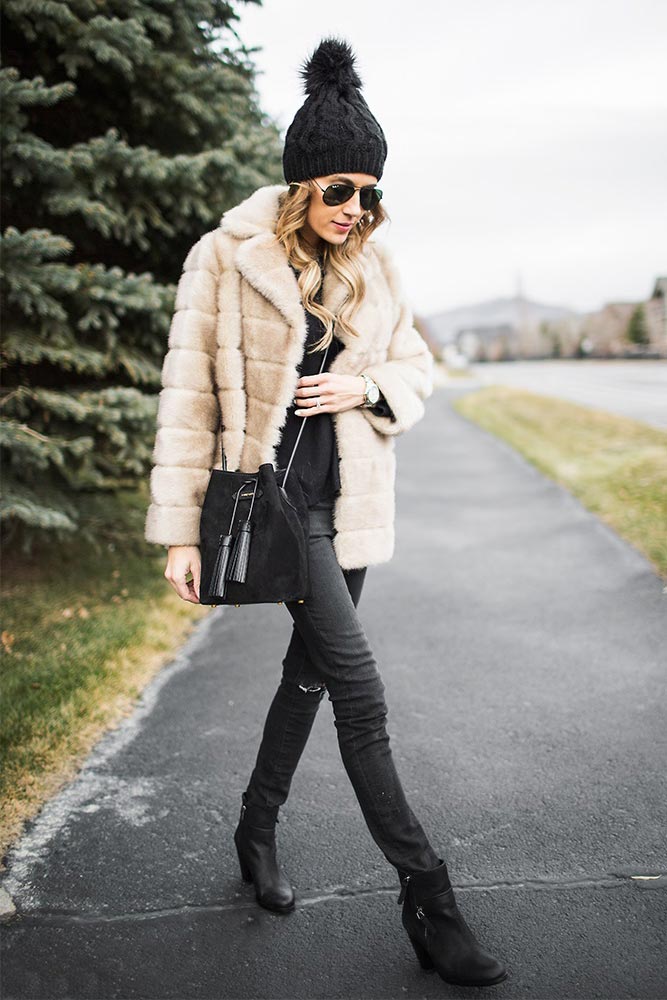 Source: Instagram/christineandrew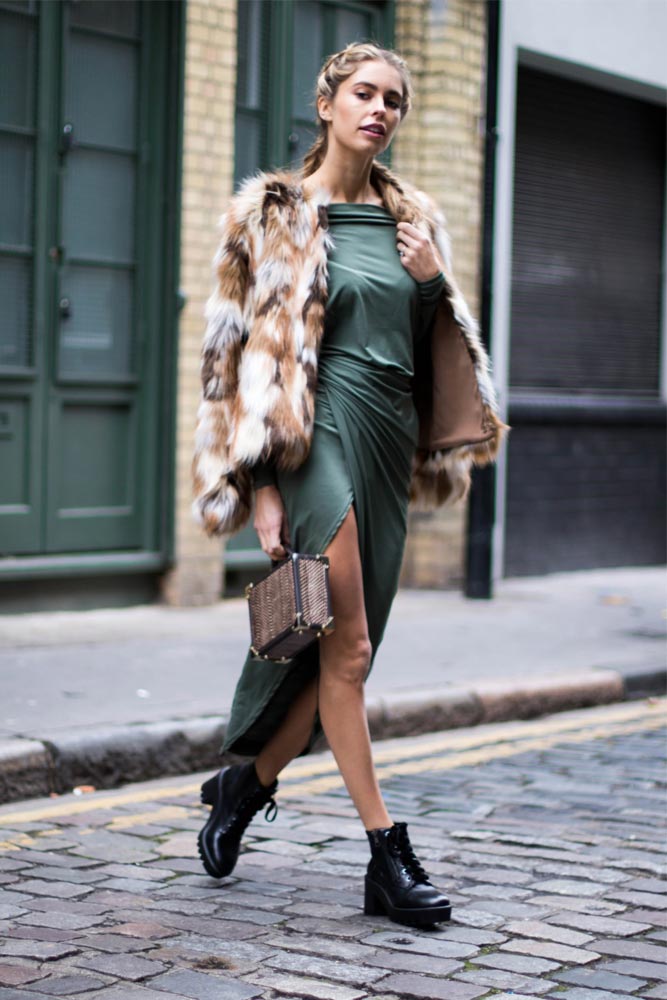 Source: Instagram/cmcoving
If you are a fan of fur, then winter must be your favorite season. The number of occasions to mix some nice, light dress and a warm fur coat is countless.
Outfits With Motor Jacket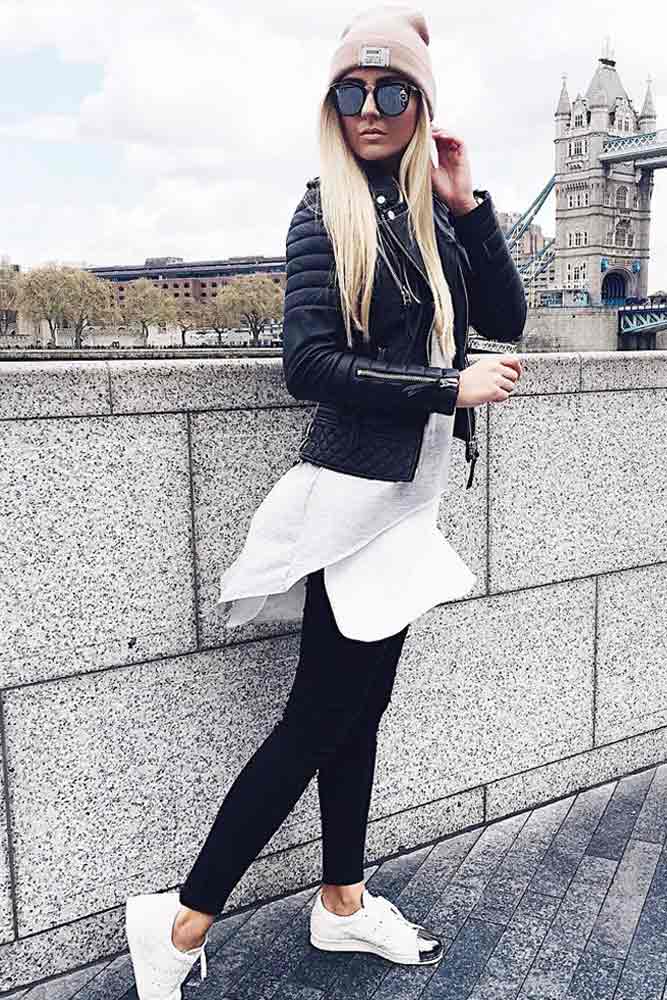 Source: Instagram/si_sichen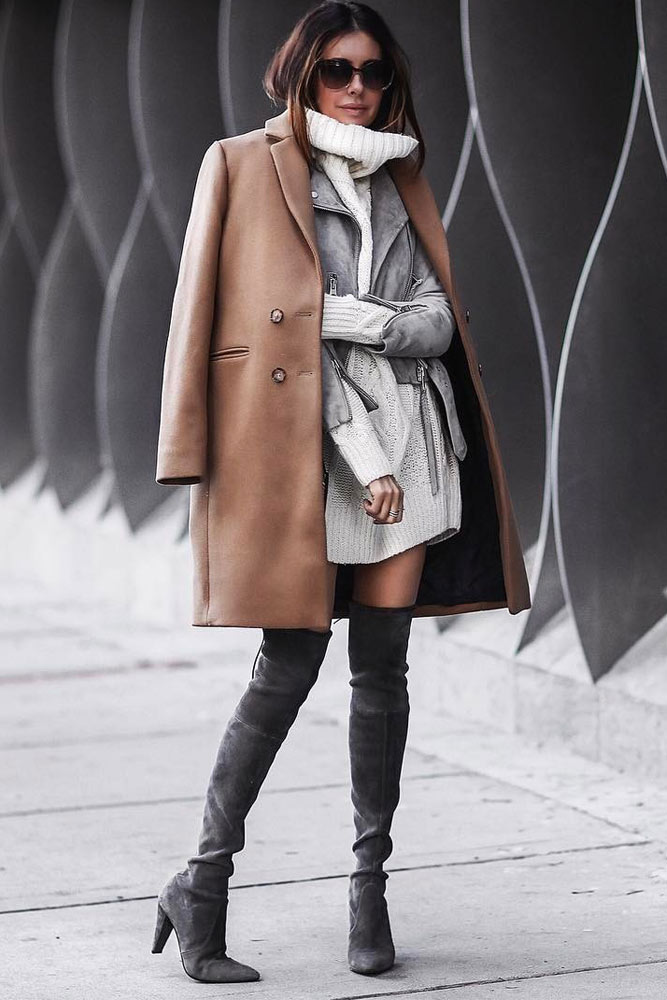 Source: Instagram/fashionedchicstyling
We must say that motor jackets are not fit for super cold days until you pair them with something else. If you have a thin but lovely motor jacket, you do not want to put away – wear it with a coat on top. Yes, that is a stylish possibility you must try this season!
Winter Outfits With Vest
Посмотреть эту публикацию в Instagram
Source: Instagram/holliewdwrd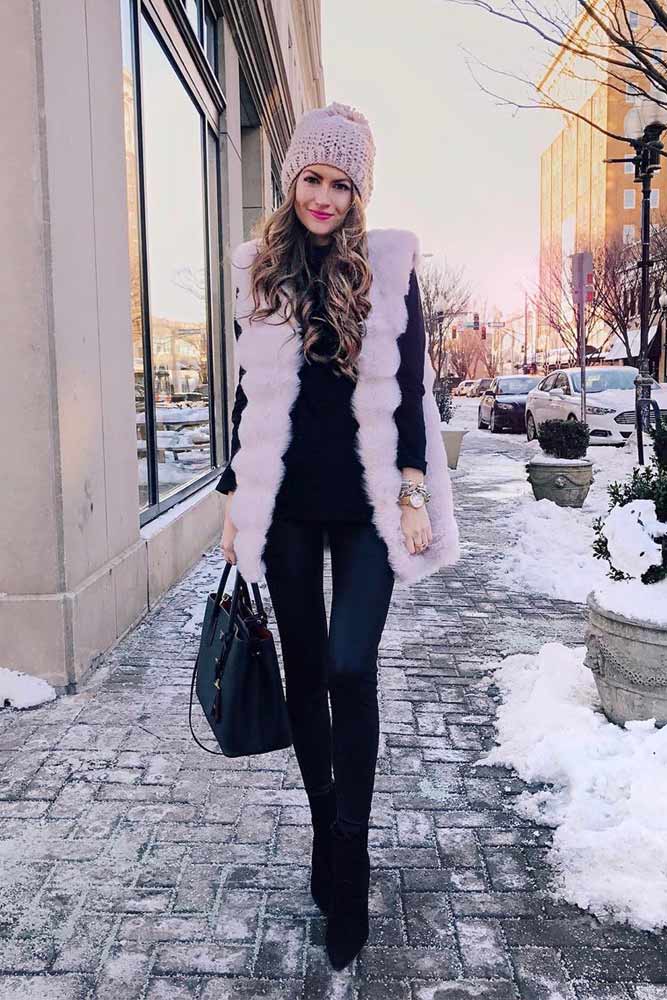 Source: Instagram/cmcoving
There are so many looks to embrace when cold seasons hit, that they are difficult to list. This time we wish to remind you how practical and stylish the vests can be. It does not matter whether you are a fur fan or not since those winter vests come in all shapes and sizes. All you should do is pick the one you feel like wearing regularly.
Outfits With Knitted Sweaters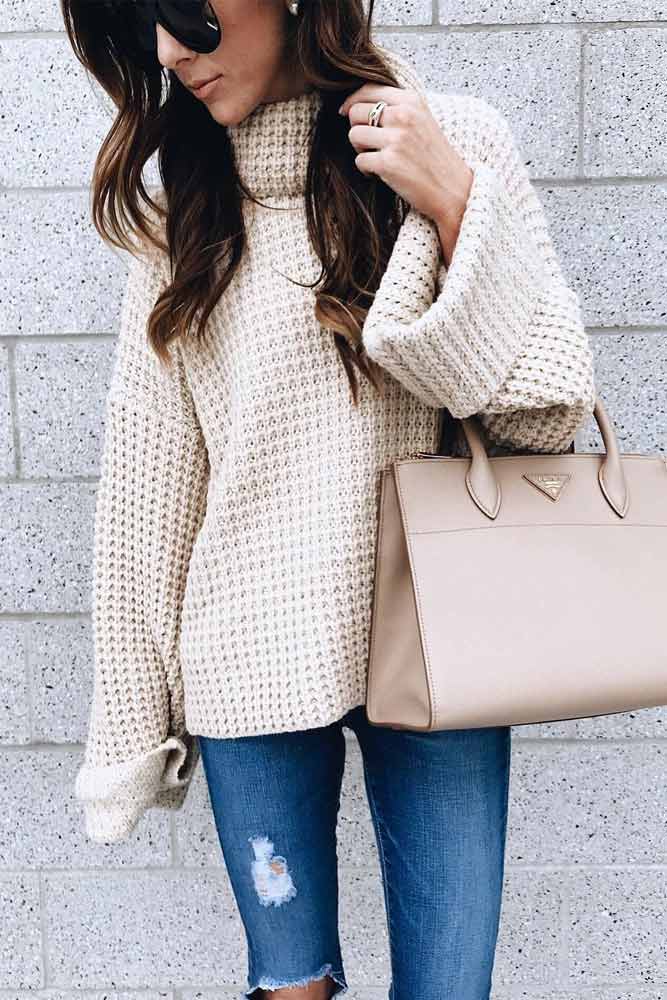 Source: Instagram/alyson_haley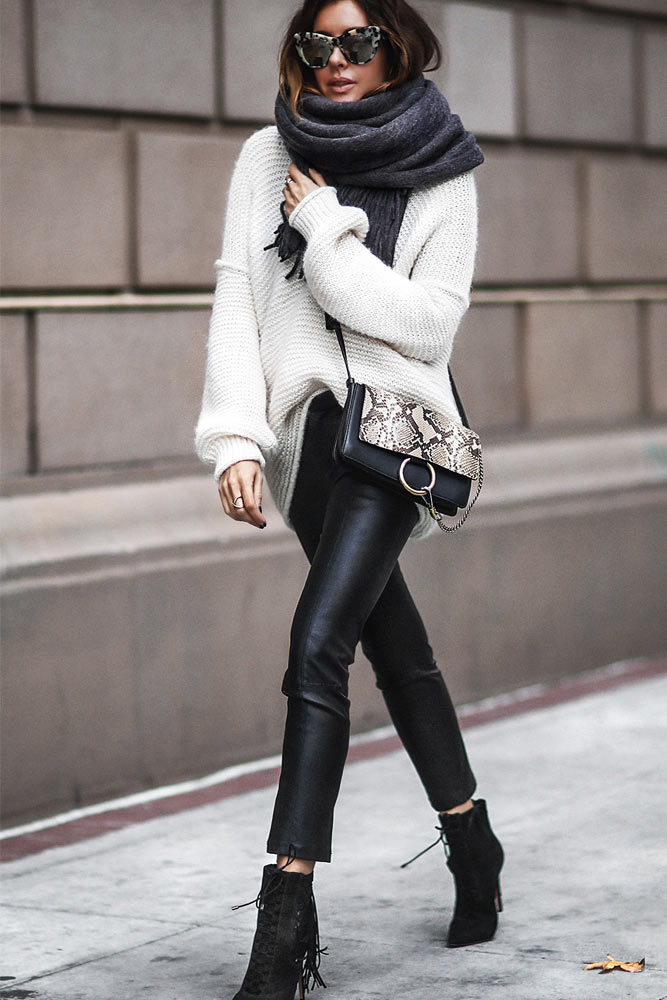 Source: Instagram/fashionedchicstyling
Knitted sweaters are created for winter. What is more, they are so versatile that it may be difficult to choose which one to put on today. It is super easy to create either elegant or casual look with a beautifully knitted sweater. It is all a matter of preference.
Winter Outfits With Scarf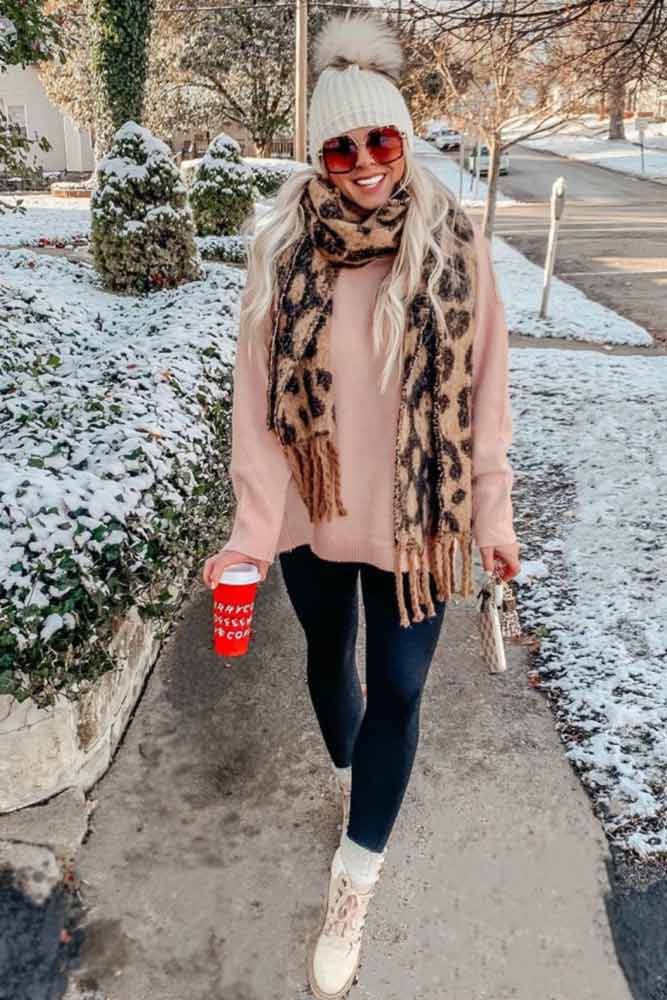 Source: Instagram/anna.lee.grace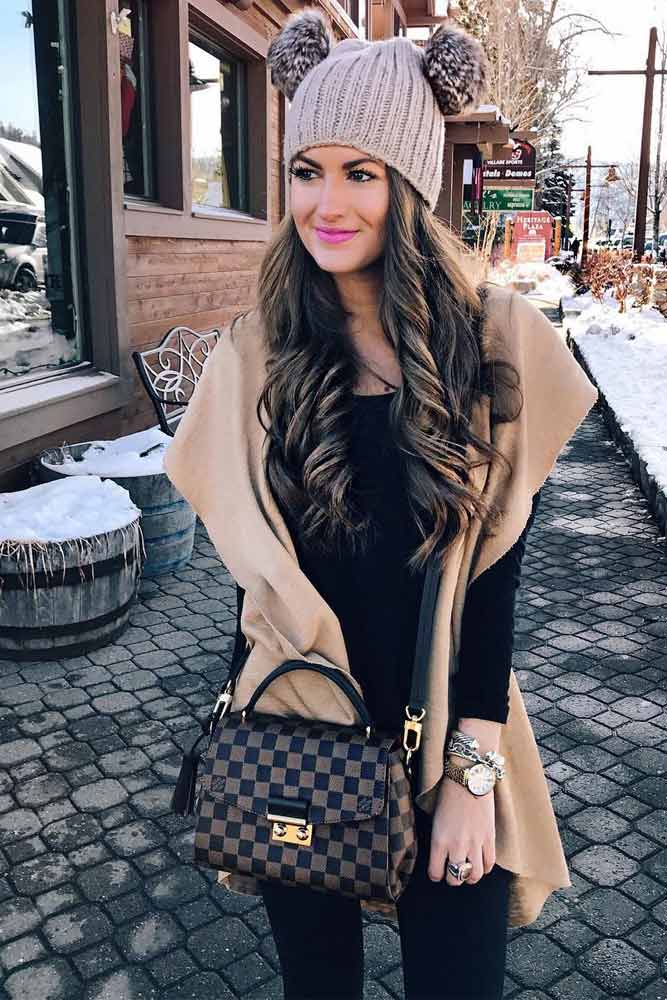 Source: Instagram/cmcoving
If there is one element that your winter wardrobe would be incomplete without – that would be a scarf. You will be surprised how essential this item it. So, it is best if you have a bunch of those to fit on different occasions and looks. Keep in mind – animalistic prints rule this season!
Casual Outfits With Faux Fur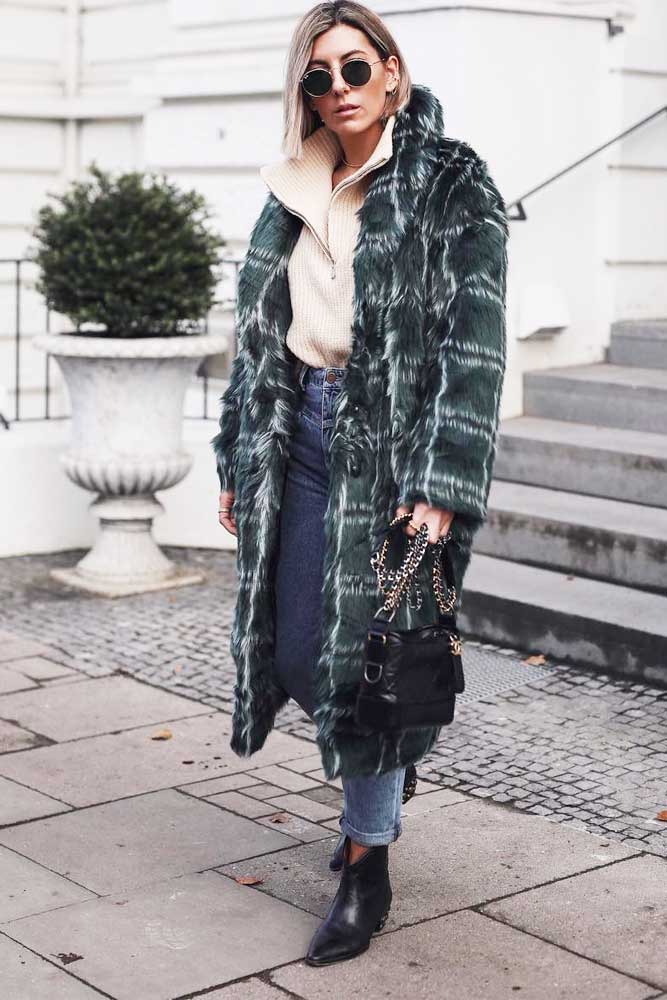 Source: Instagram/aylin_koenig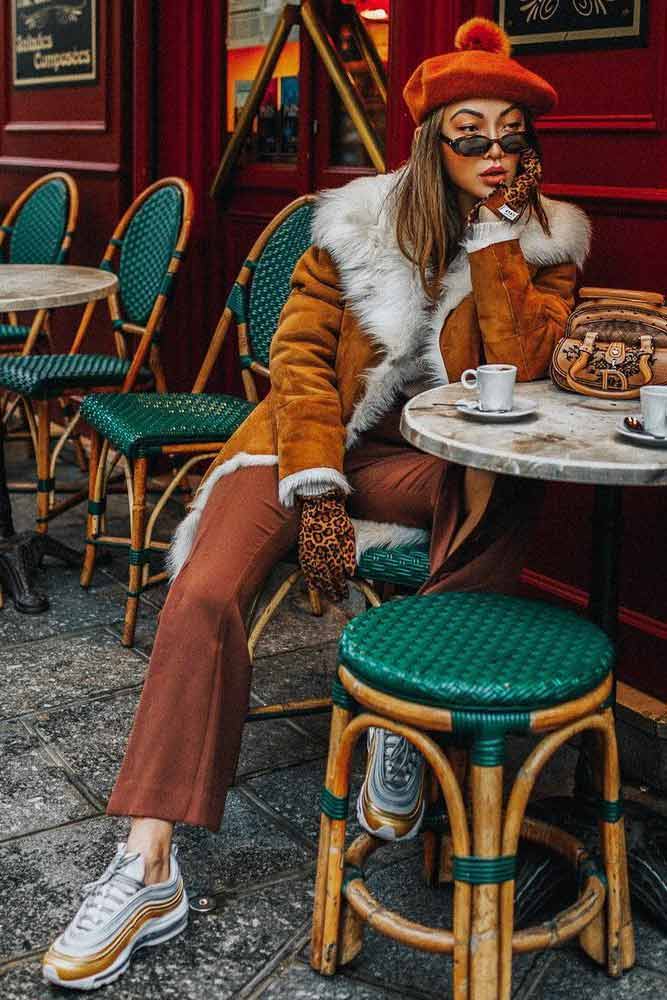 Source: Instagram/jessicawang
A beret is that one item that can fit into any look. If you do not trust us – see for yourself. Besides, a beret is that one clothing item that will keep your head warm when necessary.
Monochromatic Winter Outfits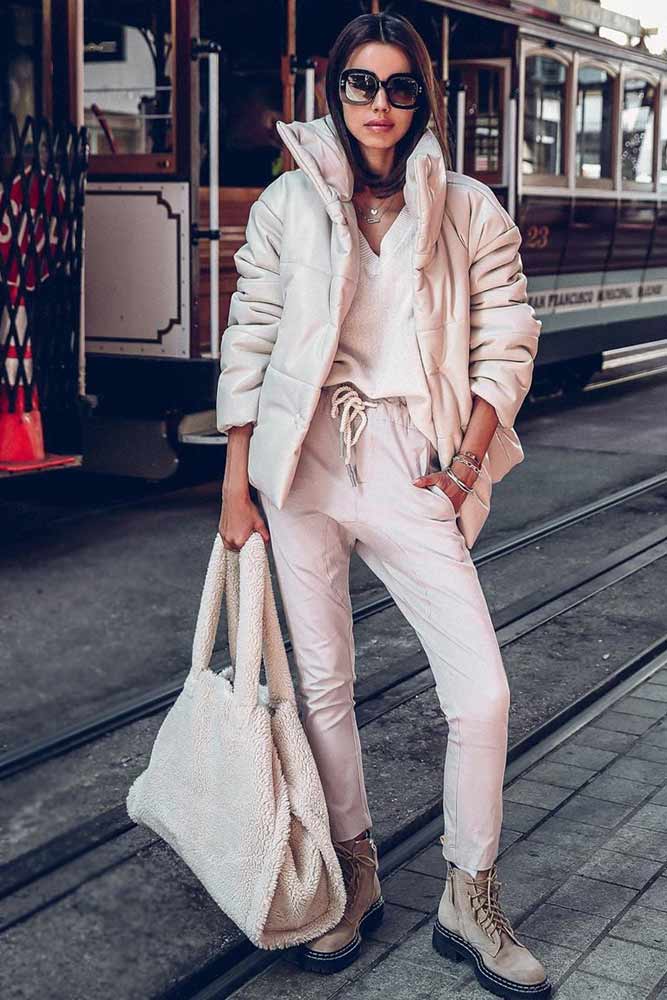 Source: Instagram.com/vivaluxuryblog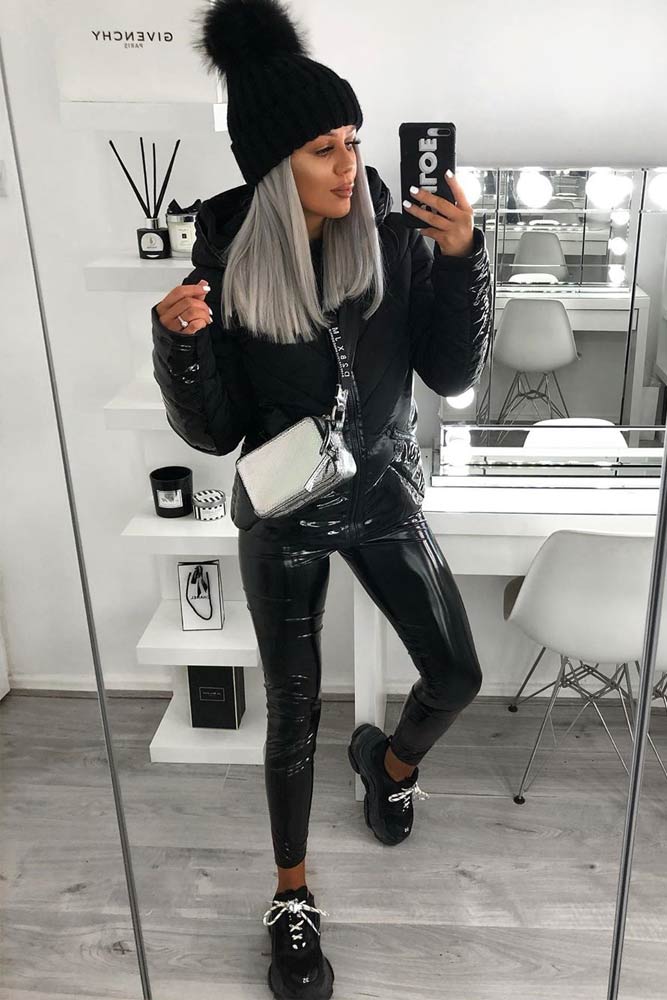 Source: Instagram.com/chloeadair1
These days metallic and latex are on a roll. Why not combine the two when it is cold outside and you definitely need something sparkly to warm you up a bit? Do not forget to put on a warm coat, too!
Traditional Colors For Winter Outfits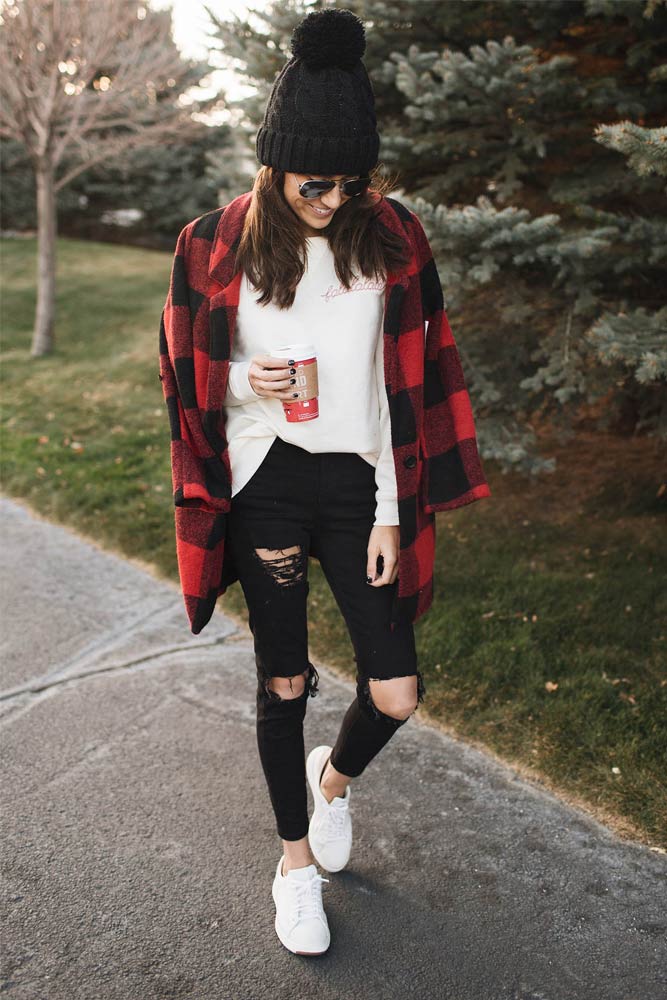 Source: instagram.com/jessicawang
There is one unspoken rule – every season has its own color palette that should be applied to your wardrobe. In the case with winter, these are black, red, and white or grey.
FAQ: Winter Outfits
How to create a winter outfit?
The key to keeping warm is layering. First, let's put on a base top. Wear white fuzzy turtleneck on top and pair it with faux leather pants. It is a good practice to match your coat to shoes, in this case let's choose camel coat and some tan boots. Finish off the look with a brown purse and fringe scarf.
How to wear skirts in winter?
Fleece tights are the secret of keeping you warm in winter. Wear beige fleece tights and put on some black sheer tights on top. This way you can wear mini black skirt together with beige sweater, aviator teddy jacket, some boots and furry bag.
Another outfit is matching plaid flare skirt with black sweater, black heeled boots, black faux fur coat and mini backpack.