Top 18 Easy Hairstyles for Long Hair That Will Glam You Up
Easy hairstyles for long hair that will make you next-level gorgeous can be found here. We know how busy your morning is and we understand that you wish to look hot no matter what. So, we have created a photo gallery featuring hairstyles for your long locks that are simple and, at the same time, very beautiful.
A Classy Pony
Source: KykHair via Instagram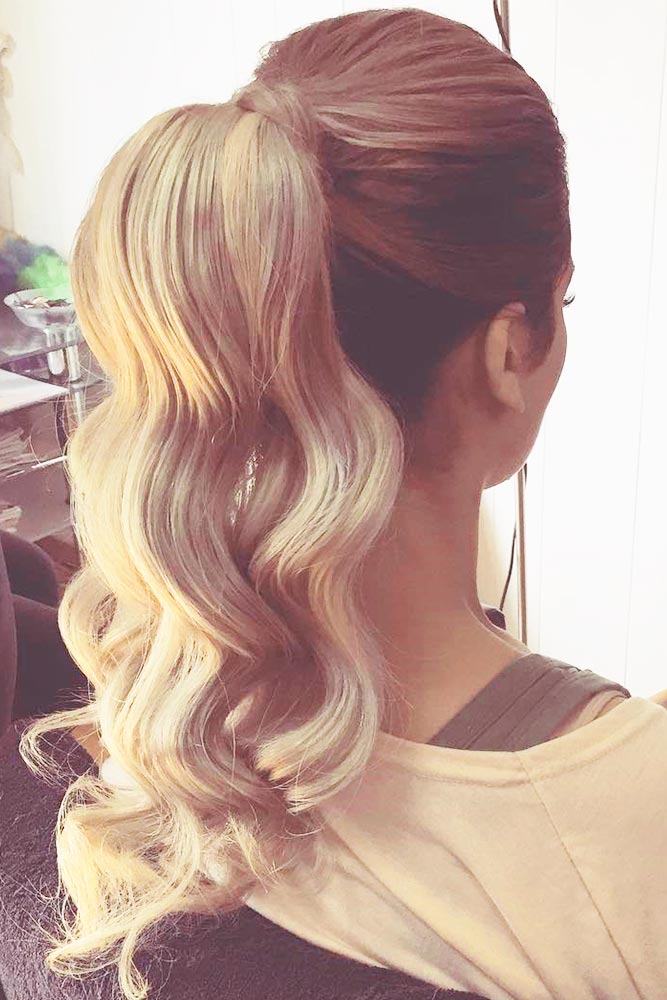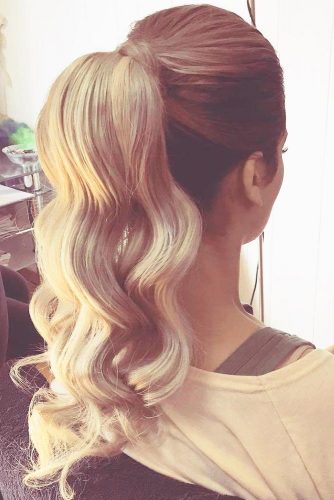 A classy pony is among the prettiest easy quick hairstyles. If you like your hair tied, then there is no better way to do it. One of the most popular quick easy hairstyles is the classy pony.
Divide your hair equally so you have a section of your front hair and a section of the back hair.
Tie the back hair into a ponytail.
Separate the front section into two, and pull the right half to the back of your head and over your ponytail. The intention is to cover the hair tie. Secure this section with pins.
Now pull the left section of the front hair and drape it over your ponytail. Use pins to secure it into position.
Double Knotted Pony
Source: Camillapihlt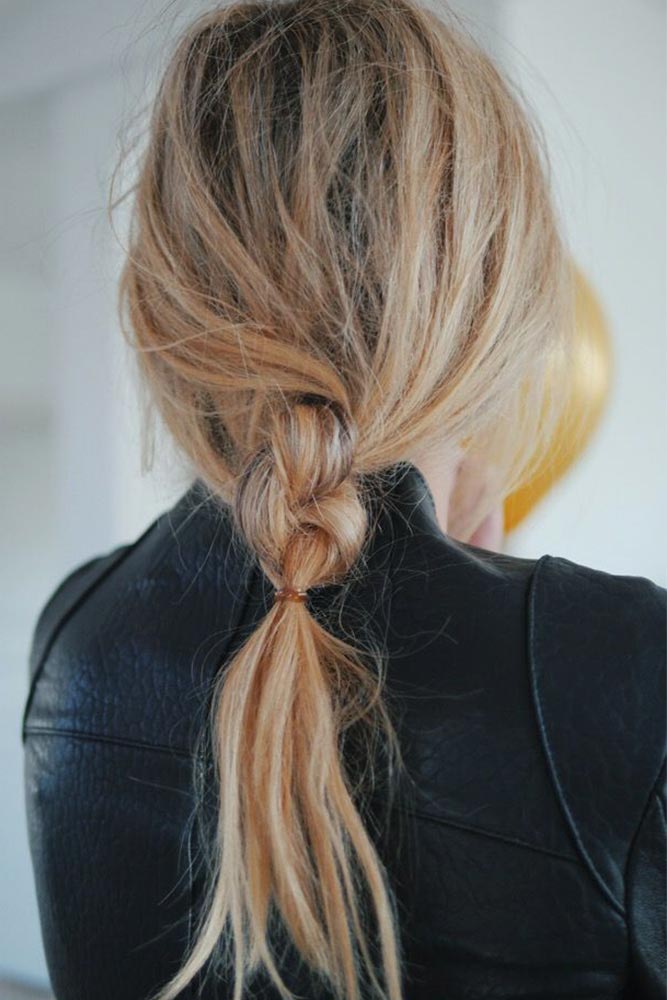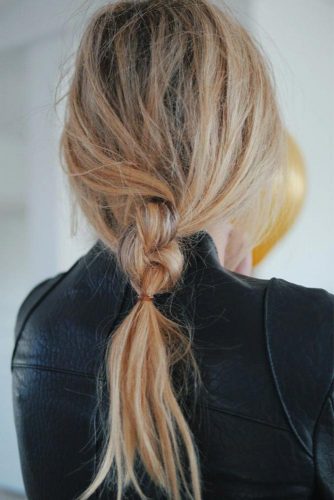 Are you searching for easy quick hairstyles? The double knotted pony can look great for casual outings. Our list of easy hairstyles for long hair would be incomplete without it.
Divide your hair equally. Tie these two sections together in a low knot.
Repeat the knot and then secure it with hair tie.
Take a section of hair from your pony and wrap it over your hair tie to conceal it.
Twisted Halo
Source: Stephhstyles via Instagram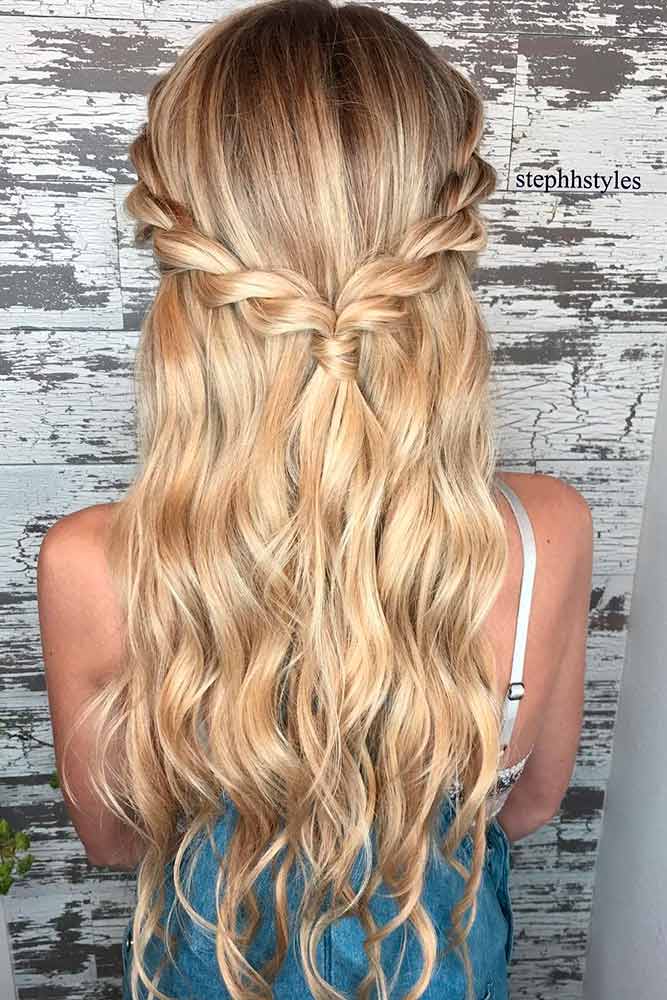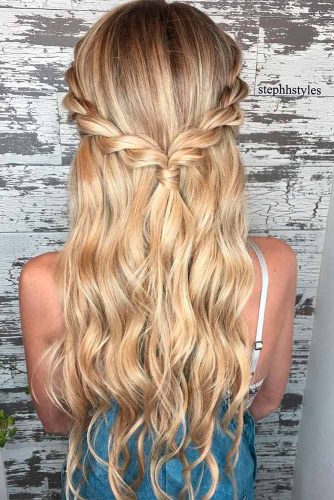 Among quick easy hairstyles for long hair, we have the twisted halo. Give your hair a Greek Goddess-like hairdo with the twisted halo.
Take a small section of hair from one side of your head. Twist it and secure it at the back, in the middle of your head with the help of pins.
Do the same thing with a section of hair from the other side of your head.
While securing the second section, make sure you tuck it behind the first section of twisted hair.
Side Braided Pony
Source: Annalyncook via Instagram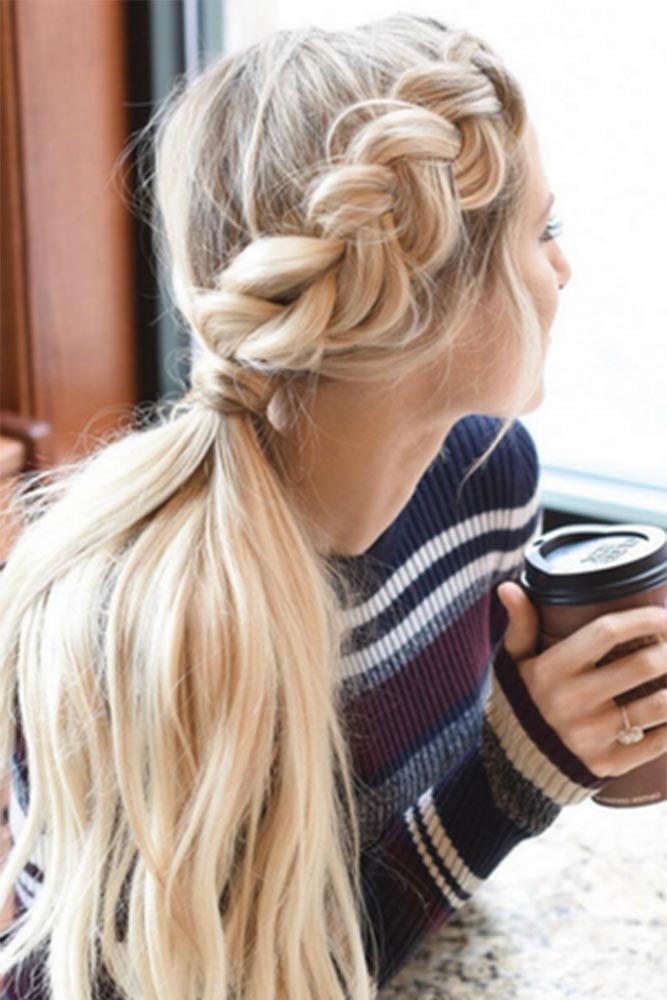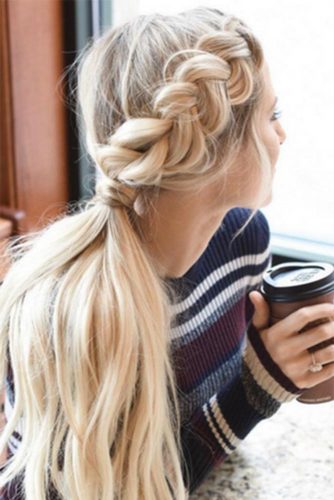 College going teens love this, but it is a hit among working women, as well.
Take a section of hair from one side of your head. French braid this section right from your hairline till the end. Secure the braid with a hair tie.
Gather the rest of your hair into a ponytail and secure it along with the braid using a hair tie.
Take a small section of hair from the ponytail and wrap it on top of the hair tie to conceal it. Pin this section of hair in place.
Easy Curls
Source: Ravenelyse via Instagram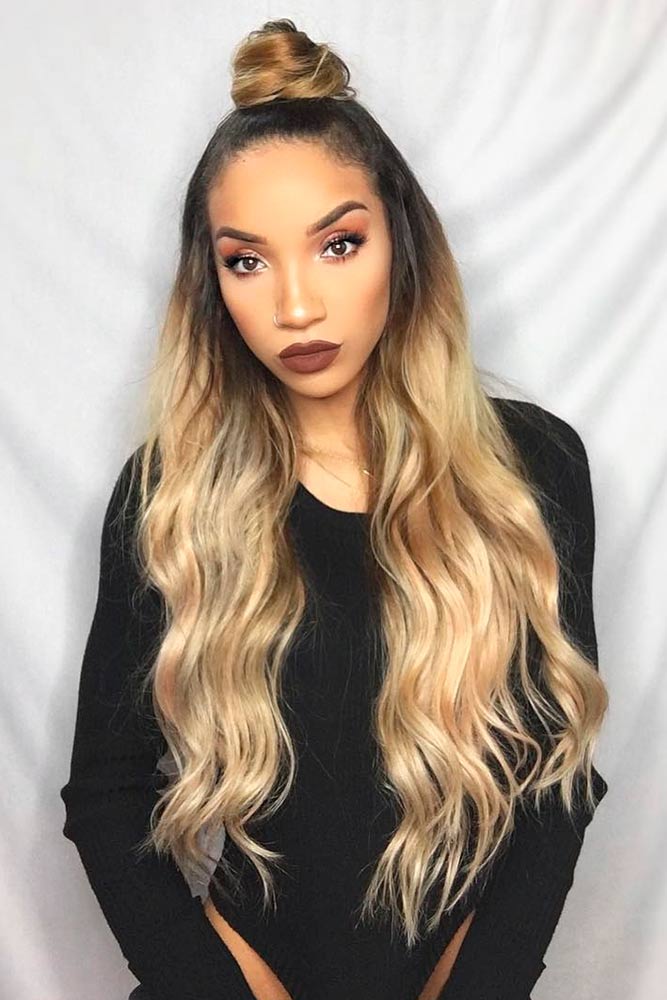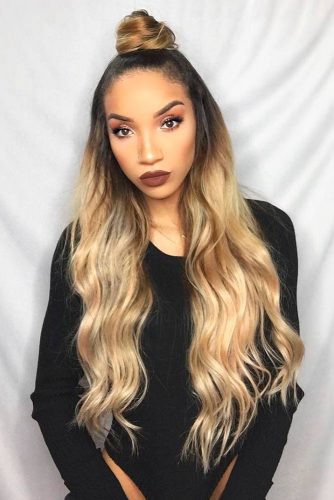 Do you know that easy curls is among the top naturally looking homecoming hairstyles? You want to charm your date with some model-like curls? Here's how you do it:
Gather your hair into a high ponytail and split it into halves.
Wrap one half of your hair around a 1 inch curling wand. Depending on how quickly your hair curls, you can wait for 10 seconds or less.
Use your curling wand the same way for the second half.
Open your ponytail and loosen the curls with the help of your fingers.
Unpolished Bun
Source: Emilyrosehannon via Instagram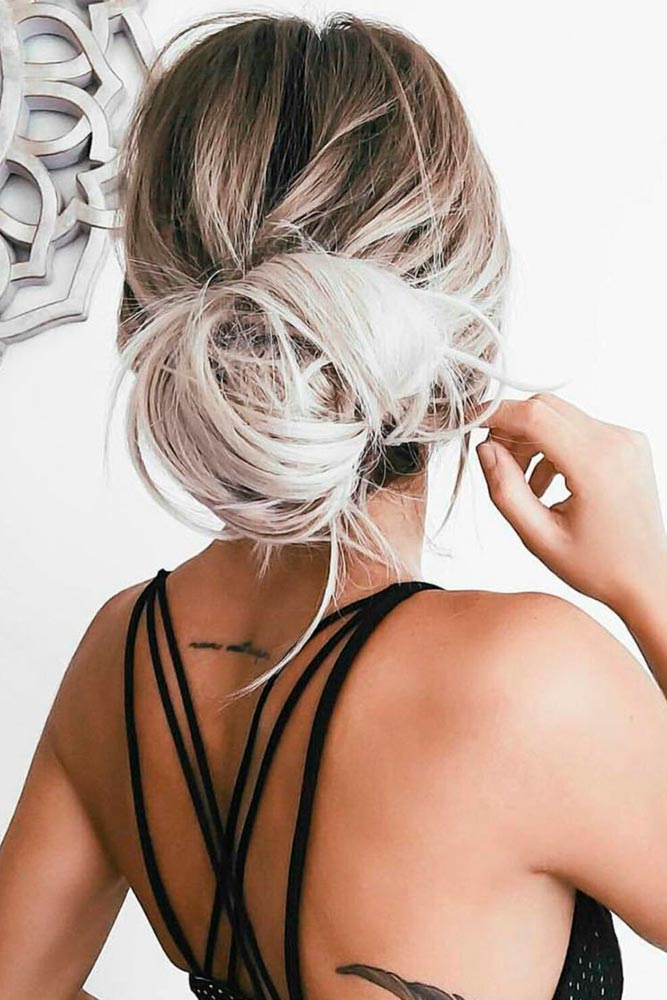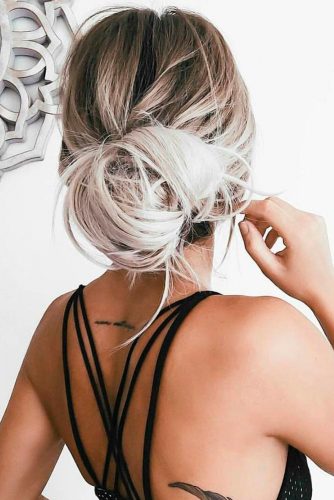 Perfect for work or a dinner date, the unpolished bun can give you a polished look.
Twist your hair into a bun. Textured hair gives you better grip and does not slip out.
Insert a gold pin through the right side of your unpolished bun. This will put the open end of your pin on the left side of your bun.
Flower Braid
Source: The Luxyhair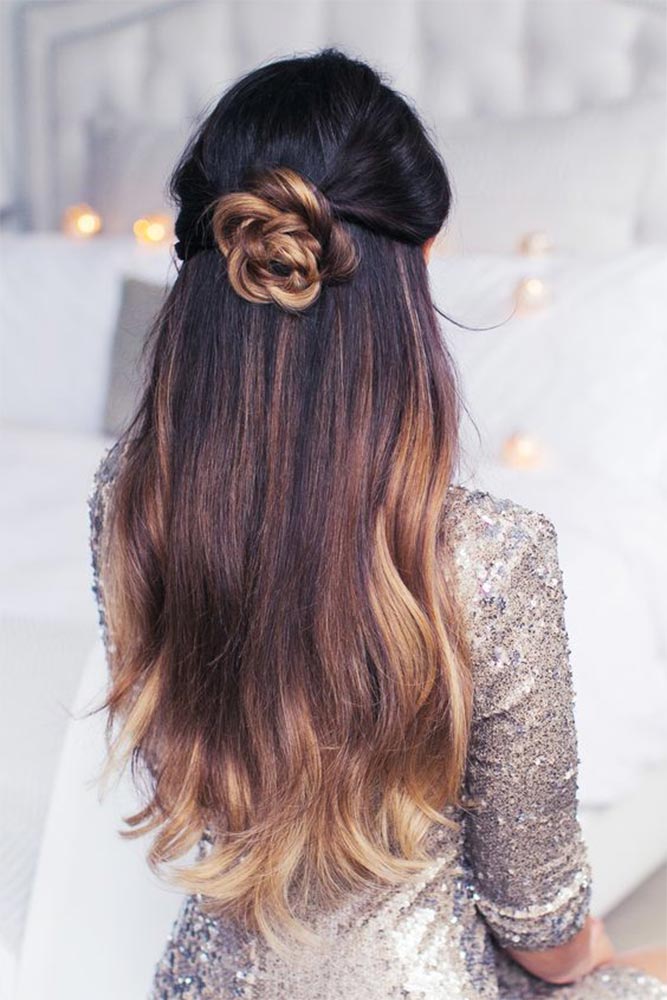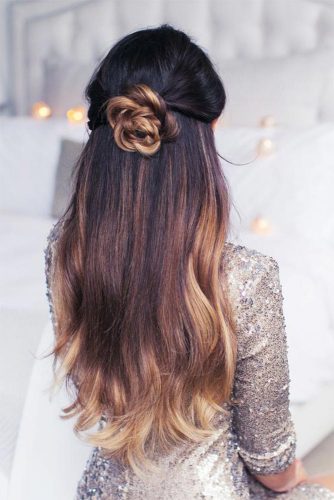 Perfect for a lunch with friends or a beach party! This is one of the best among easy hairstyles for long hair.
Collect a section of your hair from both sides. They must be in line with your temples. Now secure this section in a ponytail.
Braid the ponytail right till the end.
Add some volume to your braid by tugging at some sections of the braid. The edges that you tug at are used for achieving the flower-like look.
Now simply spin the braid around to create a flower-like bun. Use pins to secure it in place.
No Slip Bun
Source: RedkenRussia via Instagram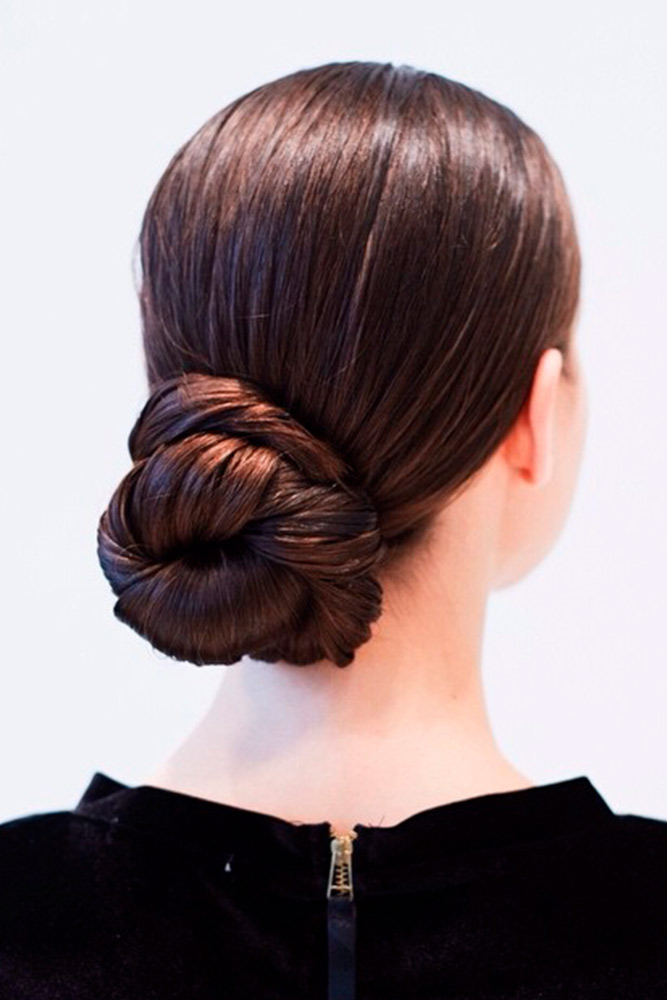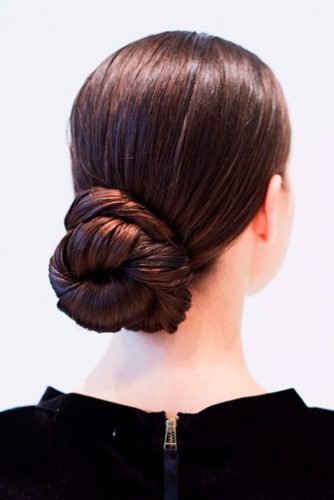 Are you looking for a bun that won't budge? Secure your hair in the no slip bun style.
Tie your hair into two ponytails tied close together. Keep them low to get your perfect bun.
Now twist the two ponytails in the opposite directions. Keep twisting till you form a bun.
Secure the bun in place with pins.
Side Swept
Source: Elstile via Instagram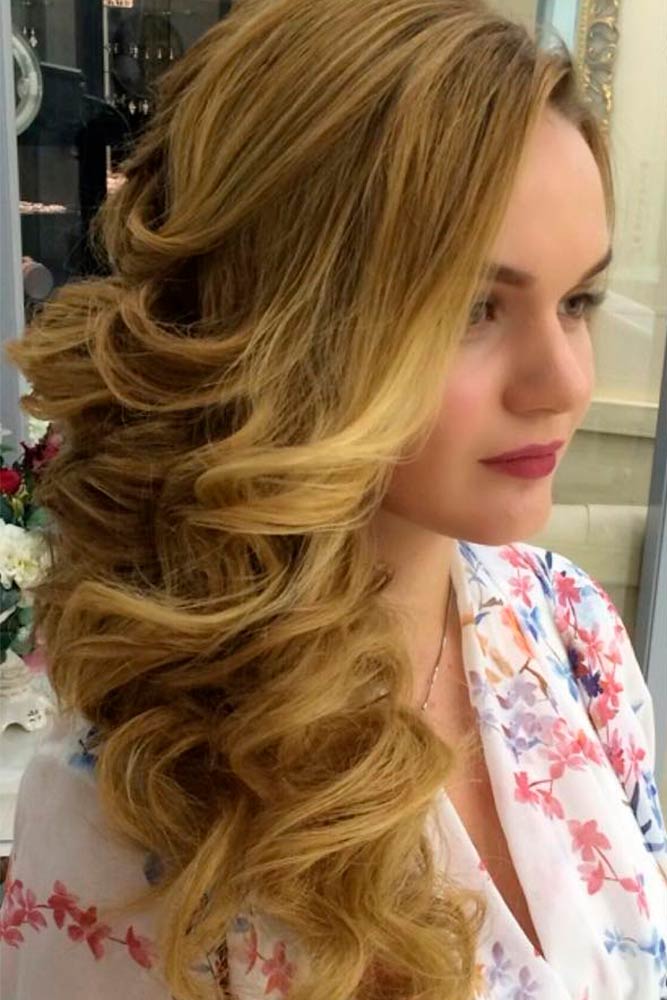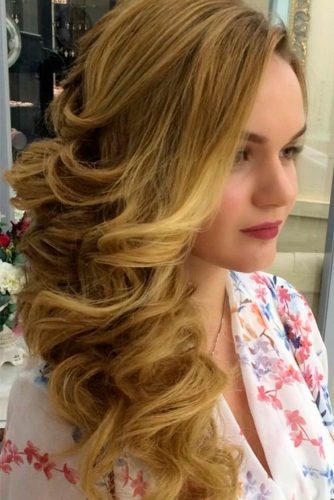 Enjoy keeping your hair open with this style. We couldn't help but add this look to our list of easy hairstyles for women with long hair.
Bring all you hair to one side.
Take a small section of hair from the nape of your neck and secure it into a ponytail.
Cover your ponytail with the rest of the hair giving you a perfect side-swept look.
Triple Topsy Tail
Source: Alexgabouryyt Chanel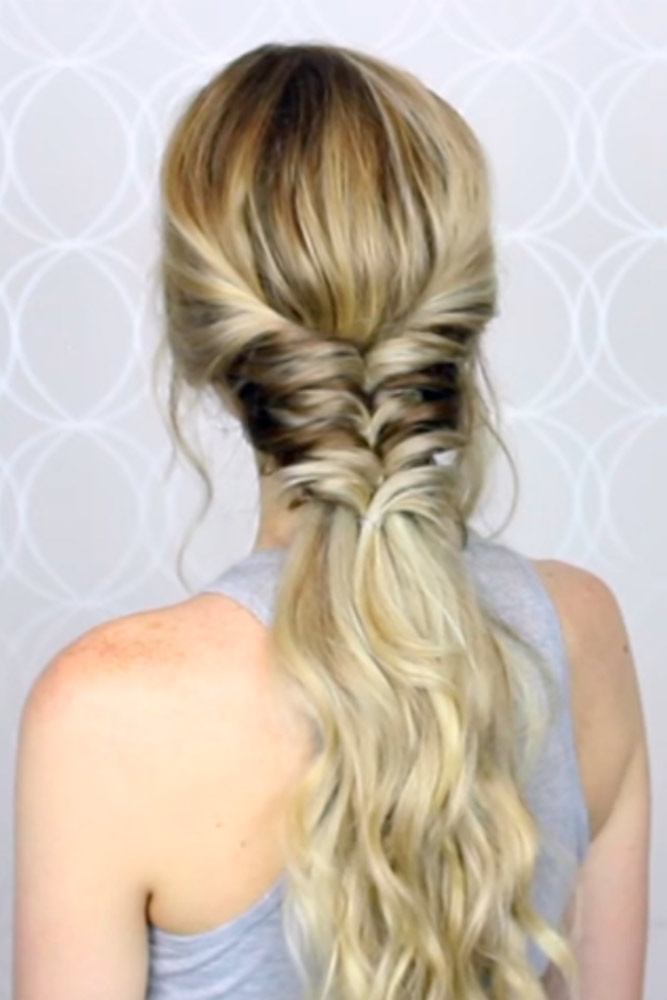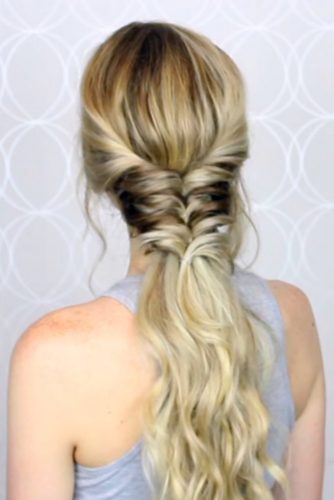 This is easy and looks sassy.
Divide your hair into three equal sections and secure them in a ponytail in a way that one ponytail is on top of the other.
Flip the ponytails and tuck them in between your head as well as the hair ties used to secure the ponytails. Pull them through the bottom giving them the tossy look.
Tuck the ends of the top two ponytails down through the tails below them.
Enhance the beauty of your long tresses with these easy hairstyles for long hair. You can make them in just several simple steps and none of these hairstyles takes hours.
Two Fishtail Braids
Source: Missysue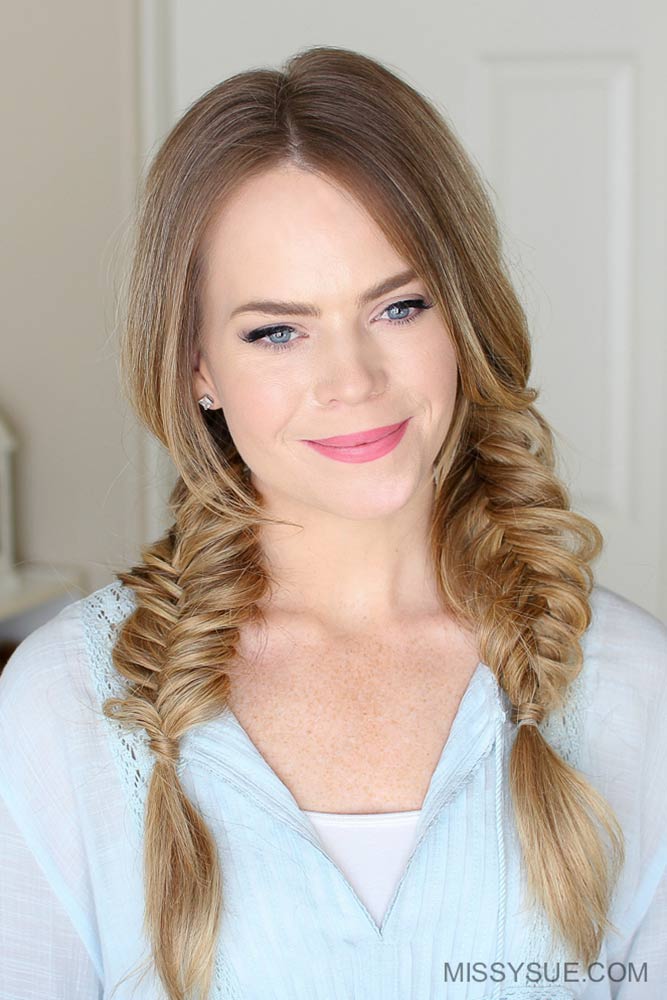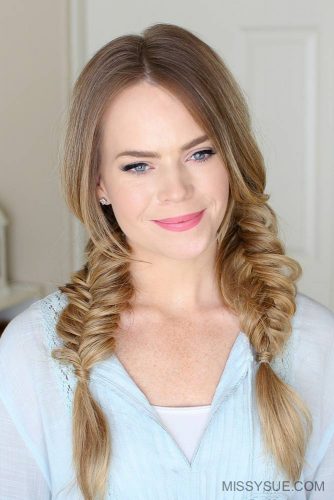 You can never get enough of the fishtail braids, can you? Then there is nothing better than double fishtail braids, right? And here is how you can easily get this look yourself:
To start, divide your hair into two even parts. Each side should be divided into three sections to form the braid.
Start braiding the fishtail. When you reach the half way down point, pull the edges of the braid to make it fuller. After that, keep going.
When it's almost ready, repeat the pulling the edges move and tie the braid with an elastic band.
Shouldn't be mentioned that you should repeat the actions from each side, right? Enjoy!
Twisted Braid Ponytail
Source: Missysue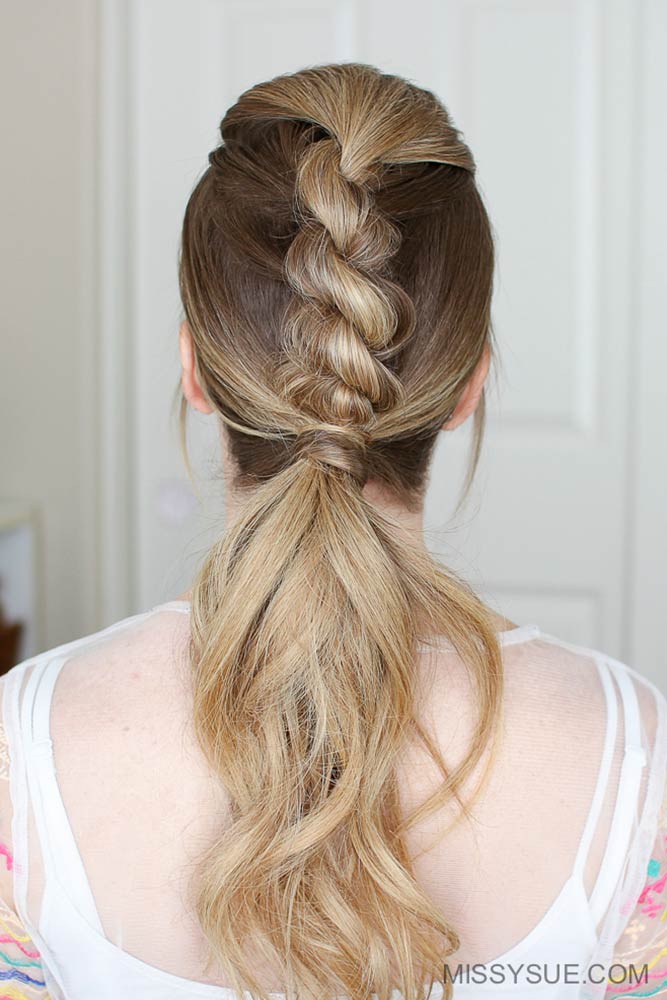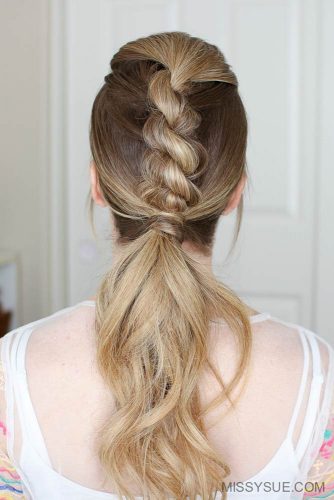 When the regular pony becomes too boring and too simple, it is time to start with something new. How about the rope braid ponytail?
Begin with a triangle-shaped section of hair at the top of your head, fasten the top and keep away the bottom part.
Divide the top section into two and start braiding the rope, add up hair to both sections before twisting them. It will help the braid not to become loose and last longer.
When you reach the end, criss-cross two bobby pins to fasten the ends and combine all the hair together into a low pony. After the pony is tied with the band, you can remove the bobby pins.
You can go all the way up the rope pulling the edges so that it is fuller-looking. Also, you can wrap a small strand of hair around the band to hide it.
Half-Up Top Knot
Source: anniesforgetmeknots via Instagram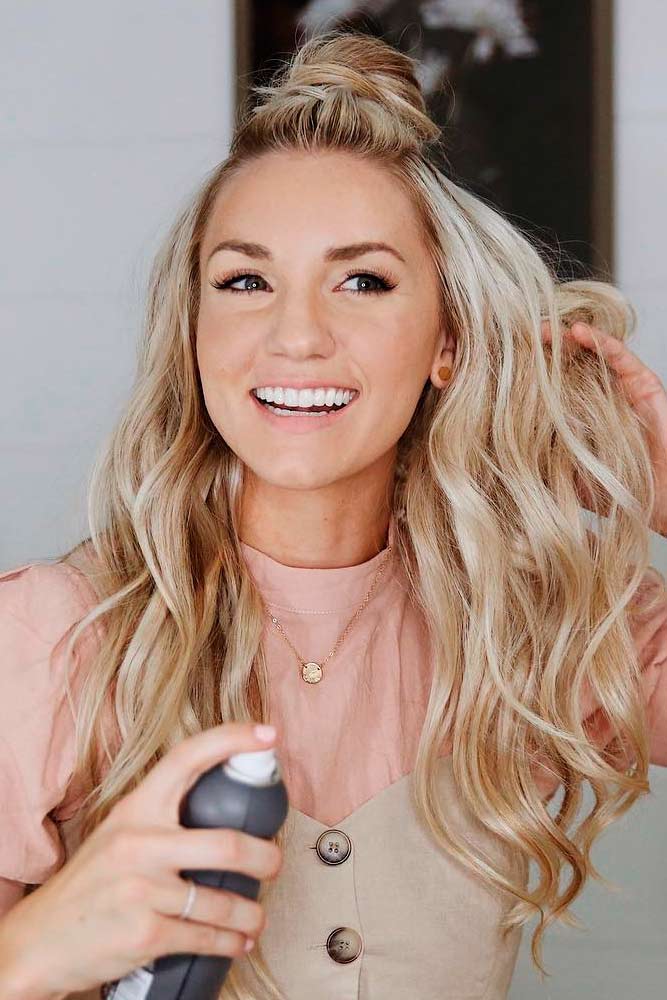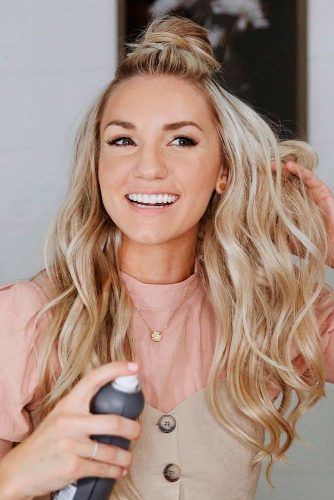 Braided Bun
Source: kirstenzellers via Instagram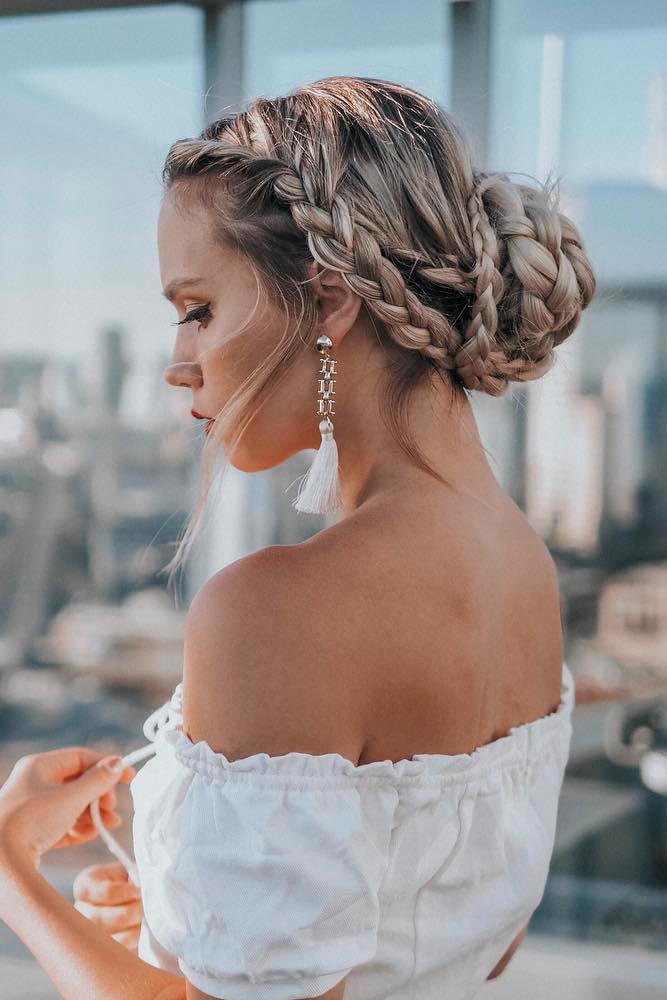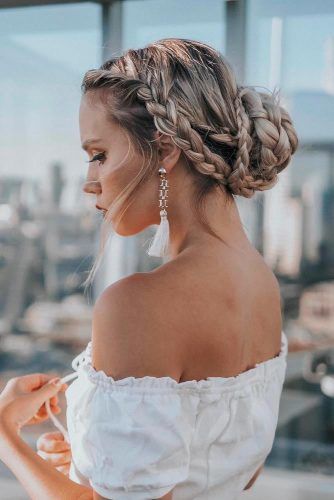 Waterfall Braid
Source: alex_haircraft via Instagram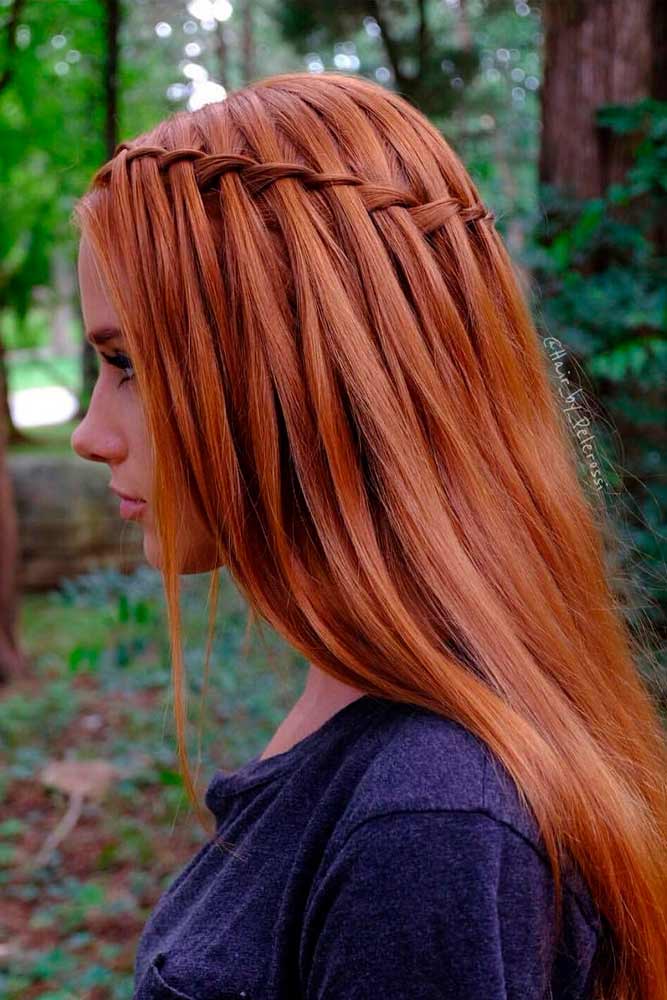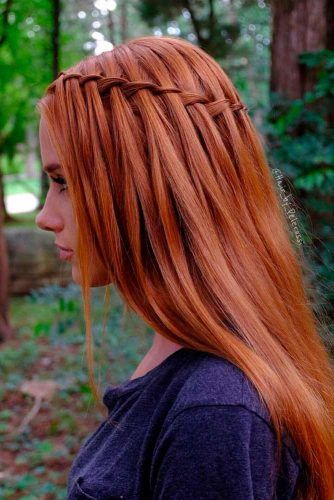 Hair Bow
Source: missysueblog via Instagram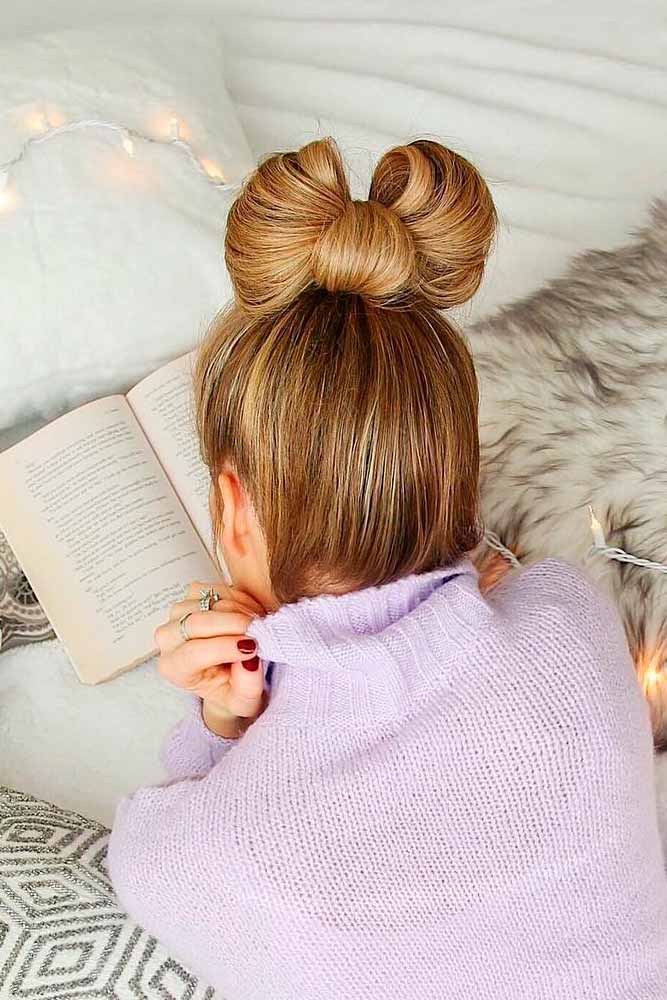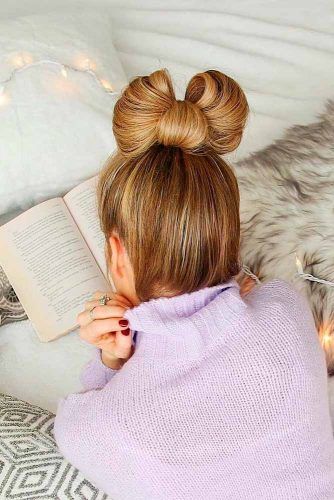 Easy Flower Braid Half-Up
Source: emilyrosehannon via Instagram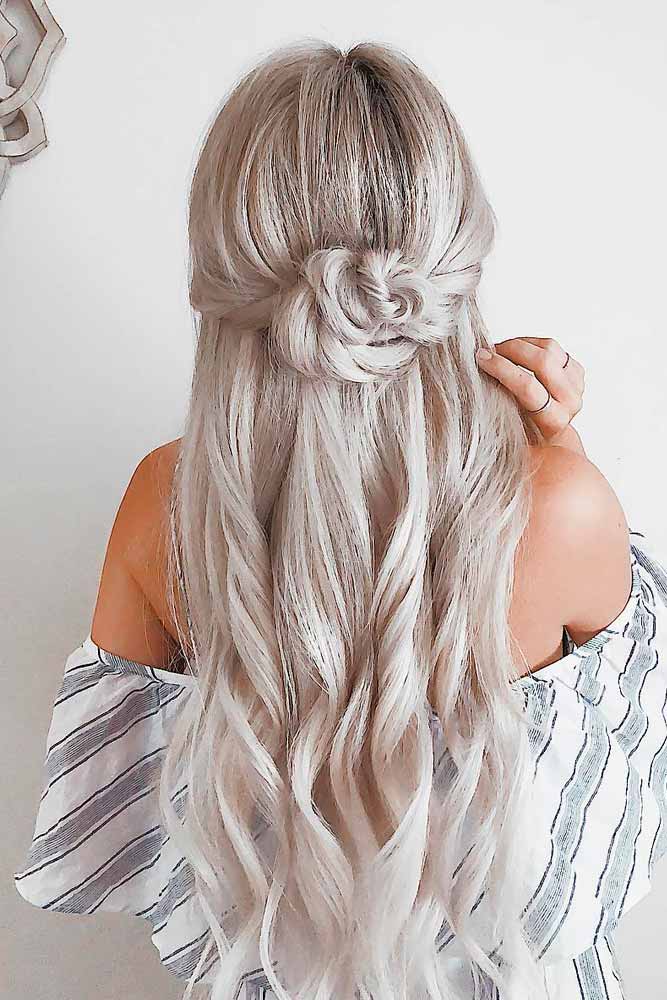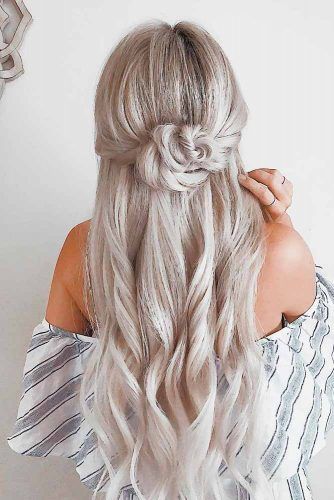 Pull-Through Braid Ponytail
Source: kirstenzellers via Instagram