By:

Glaminati Media

| Updated:

02/28/2019
Long Black Denim Jacket With Shorts Outfit
Source: fashionismyfortee via Instagram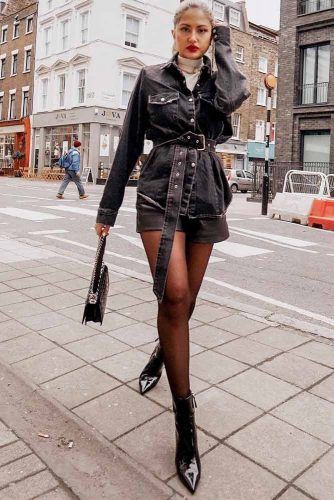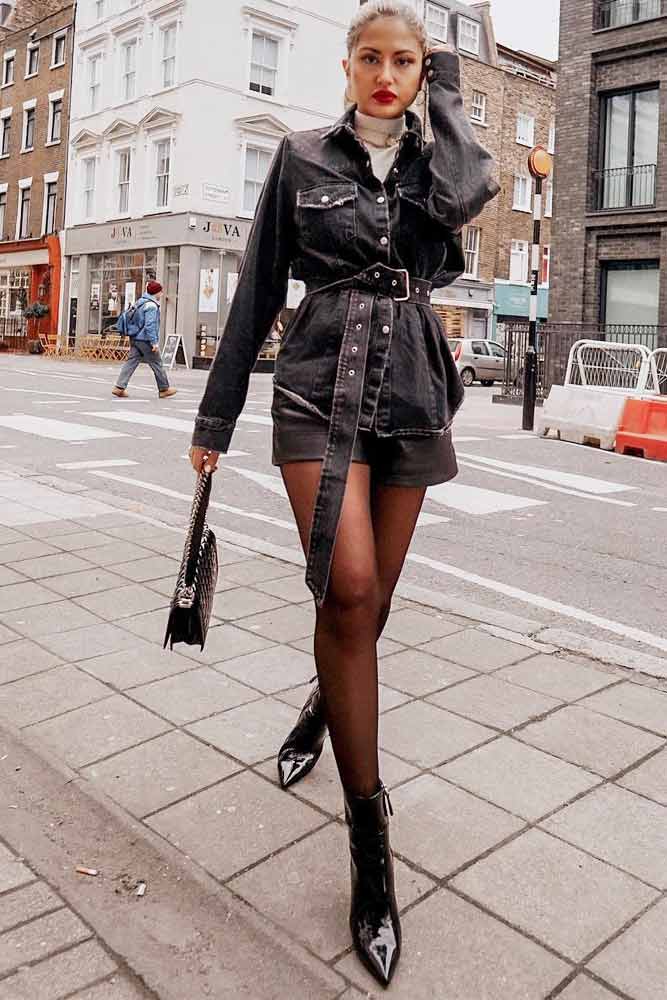 Most of you when you hear something about a denim jacket you imagine regular blue one, however, there are some other variations as well. For instance, black denim jacket will help you succeed with extraordinarily stylish and extraordinary look, no matter what you pair it with.
Knitted Dress With Denim Jacket
Source: emilycocklin via Instagram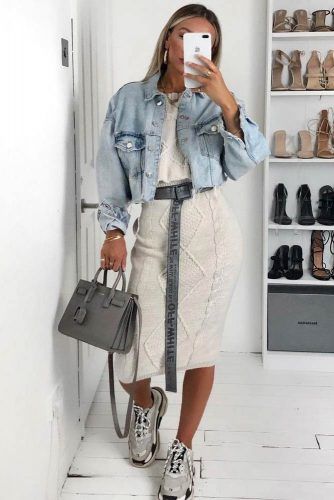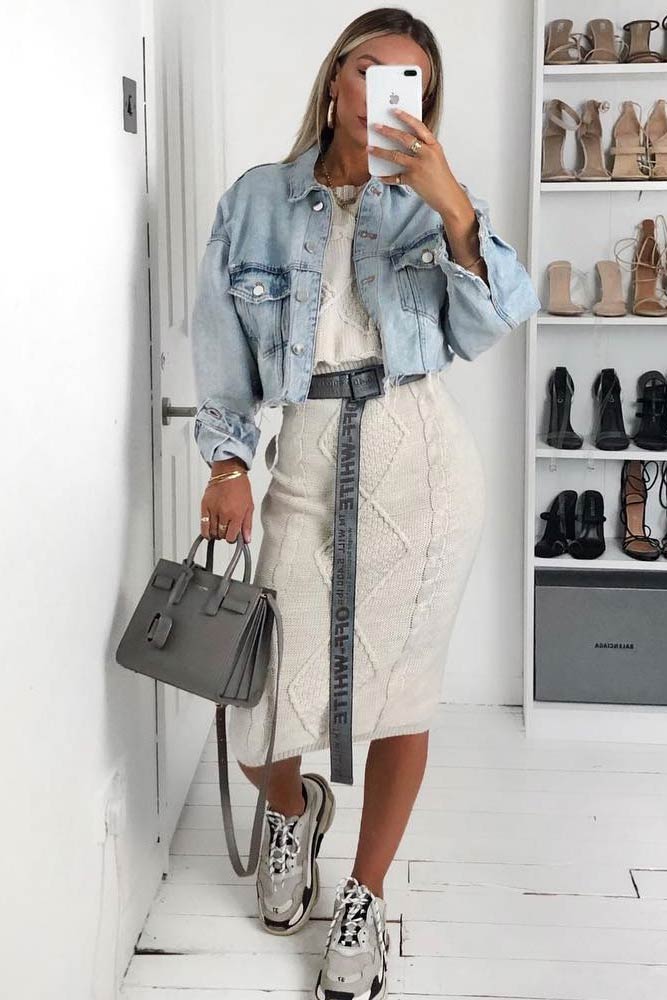 Truth be told denim jackets are not to be reserved for warm seasons only, you can involve such a jacket even if it is cold outside. However, it matters greatly what you put under such a jacket. As you can see, a knitted dress looks marvelous with a cropped denim jacket. Do not forget about a suitable pair of shoes!
Evening Dress With Denim Jacket
Source: vivaluxuryblog via Instagram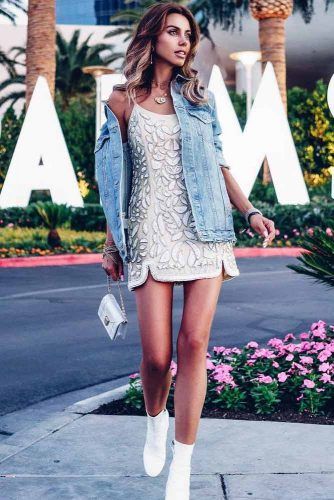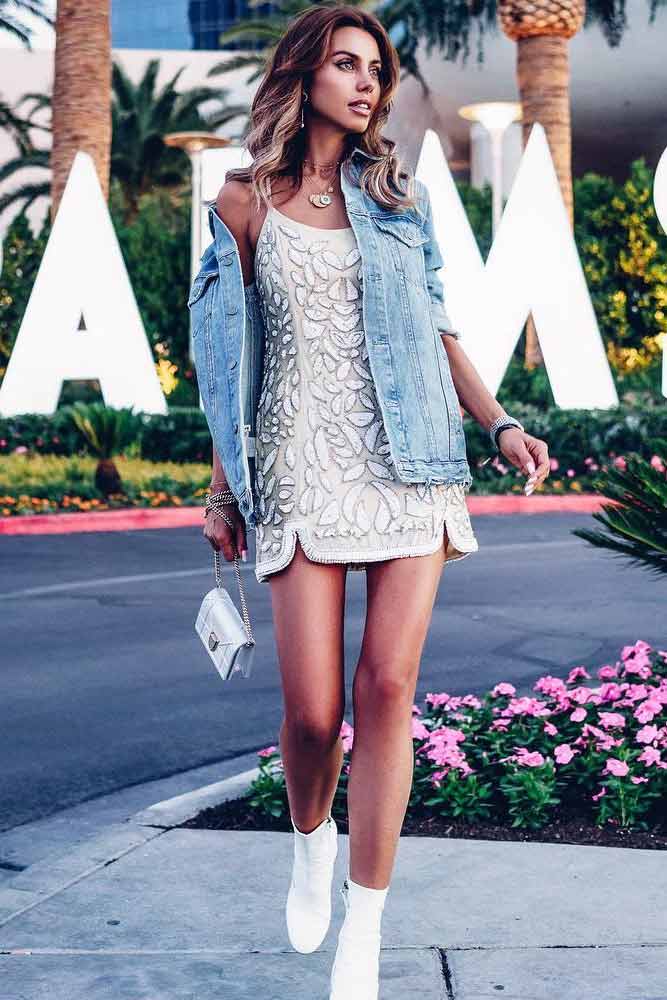 Very often we come to a conclusion that denim is for casual looks only. That is where most of us are mistaken. The truth is that denim jacket can fit in evening dresses as well as casual ones. It matters greatly not what you wear but how you wear it. This means that a gorgeous evening dress will look not less impressive with such a jacket over it.
Bodycon Dress And Denim Jacket
Source: radruuby via Instagram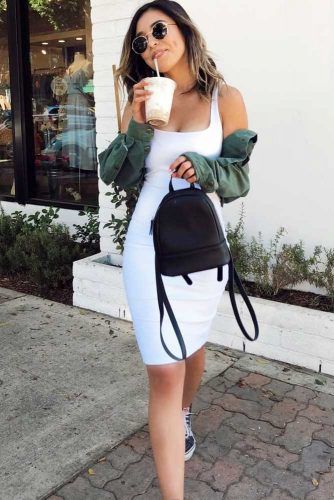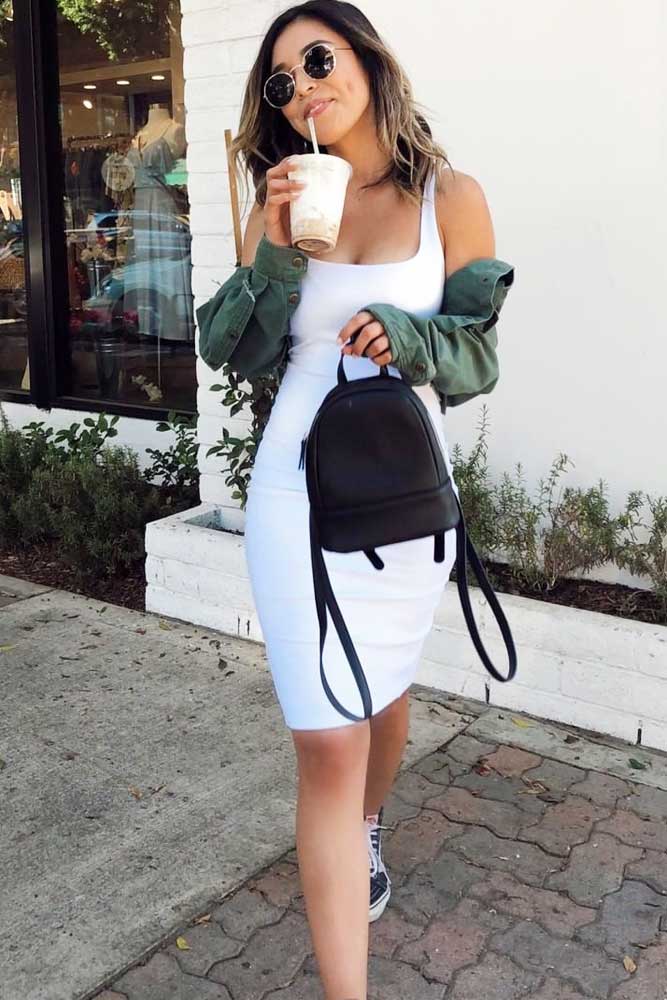 The white bodycon dress is fabulous on its own, but just as in the case with white jeans it may seem too dull. It is true that you can use some accessories to spice things up, but we think that a denim jacket will add up to the look just perfectly. What is more, it will surely take it to an entirely new level of stylish.
Summery Jumpsuit And Denim Jacket
Source: sincerelyjules via Instagram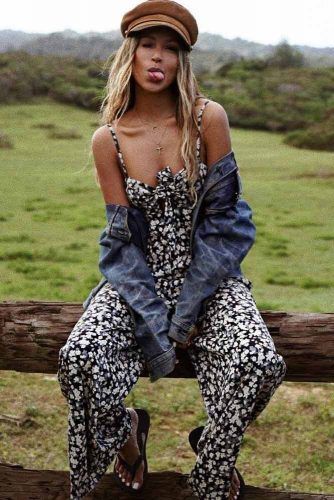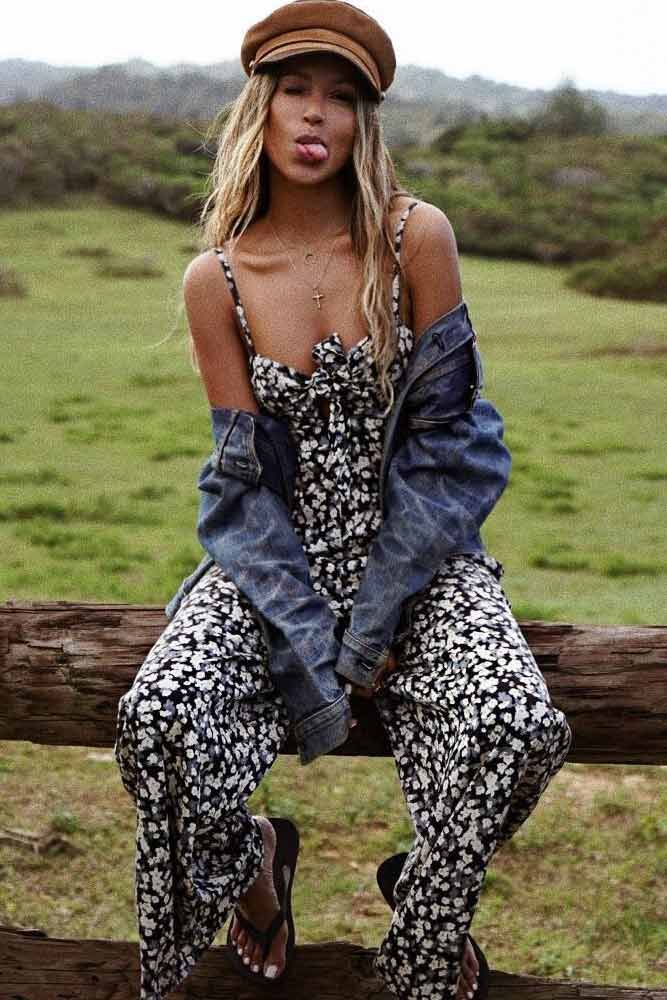 Summers can be cold as well. Even if they are not, it does not matter that you need to forget about a denim jacket once and for all. The fact is that you can easily take things to the new level with a summer jumpsuit and a light denim jacket.
Light Washed Denim Jacket And Jeans Outfit
Source: vivaluxuryblog via Instagram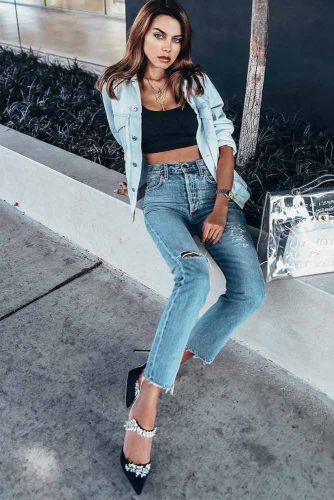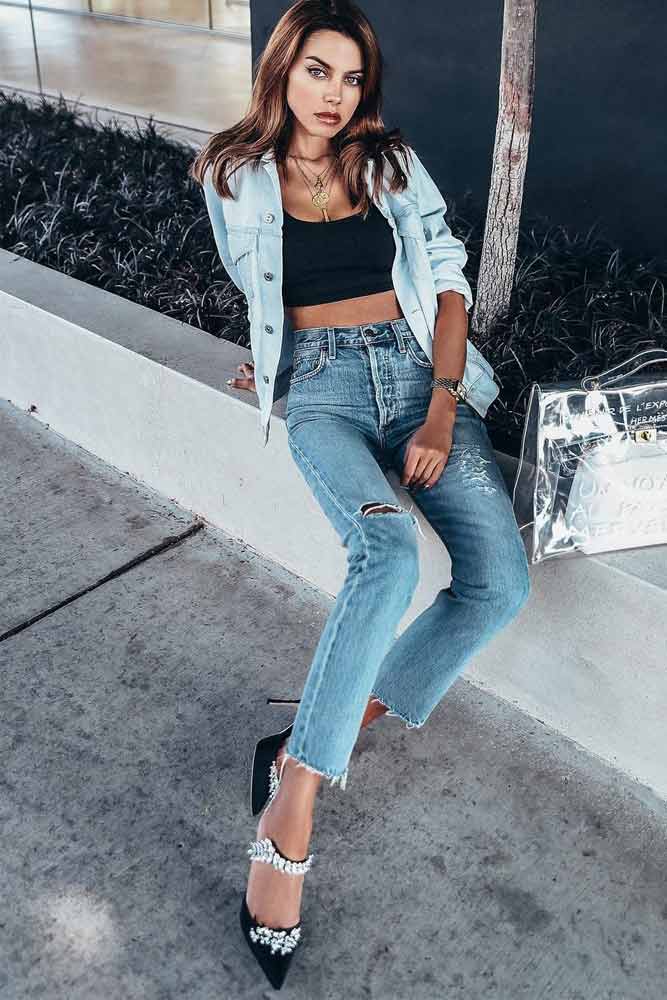 It is not a secret to anyone the best matches come out when you combine things that may seem unmatchable. Of course, there is nothing wrong about a pair of jeans and a top combined with a washed jacket. But the exact center of attention and fantastic heeled shoes. Strangely enough, they seem not to be out of place, don't you think?
Fashion changes at a rapid speed however there are things that remain trendy no matter the year outside. A denim jacket is one of those things. That is why if you wonder how to spice your look up with such an item – help yourself!
Main photo vivaluxuryblog